There are plenty of amazing things to do in Hpa An, one of the best destinations in Myanmar. Whether you have just a day or two, in this post, you will find Hpa An itinerary perfect for your time.
If you are traveling alone, you can plan your trip based on these Hpa An itineraries because I spent over a week exploring Hpa An alone.
Karst Limestone mountains, beautiful Myanmar countryside, historic caves, Buddhist caves and hiking to the mountain tops for gorgeous views are the highlights of Hpa An.
So check further to pick your Hpa An itinerary!
Best Hpa An Itinerary
1 Day in Hpa An Itinerary
Honestly, one day in Hpa An is not enough, but you can still get glimpses of this charming town by covering the highlights.
Assuming you have a full day, you can begin early to make the most of your time. It is best to explore the attractions around the town first, so you can come back and enjoy nearby attractions later.
Start by exploring Kyaut Ka Latt Pagoda, the mystic pagoda perched on the top of a cliff in the middle of a lake, surrounded by beautiful mountains and green fields.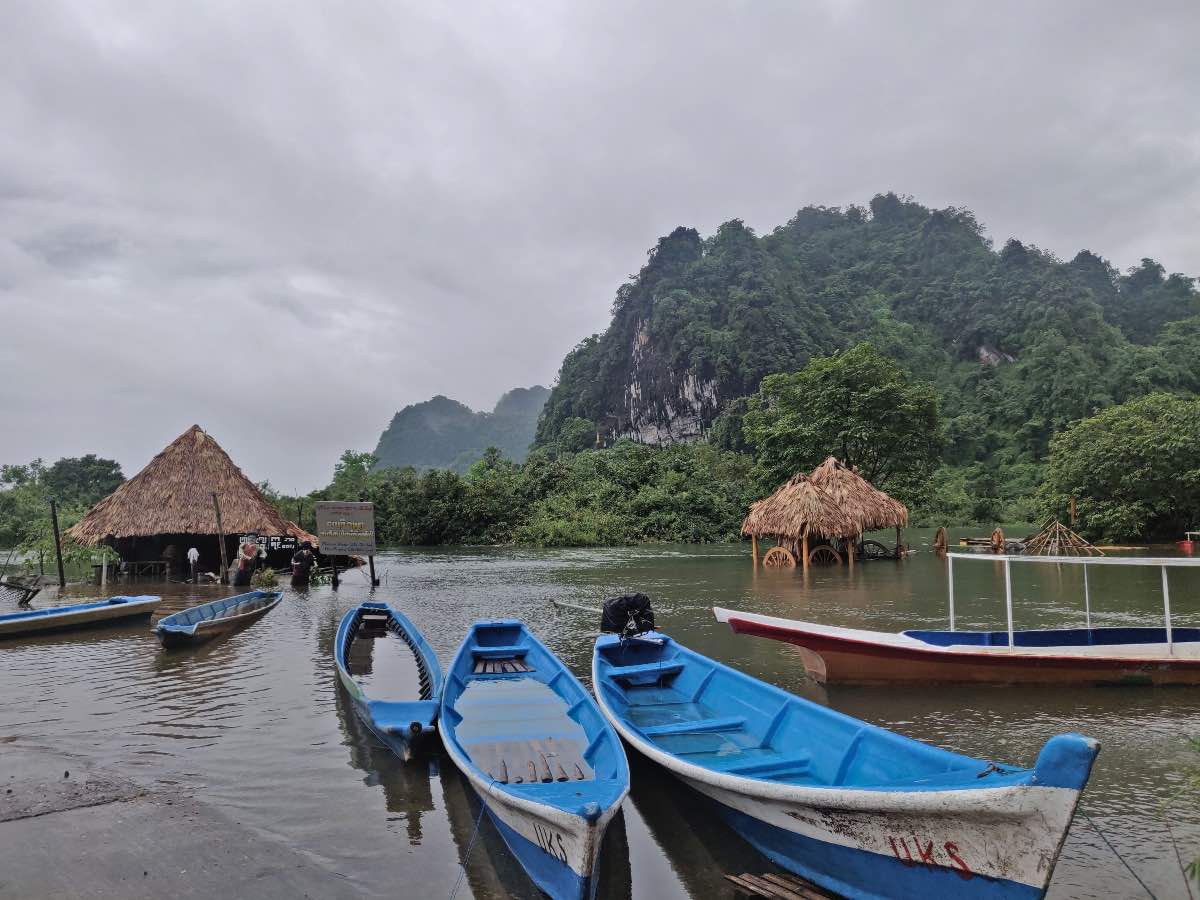 Next, head to Saddan Caves, one of the most famous caves in Hpa An. The views from this cave are stunning.
You can then check out Yathae Pyan & Kaw Ka Thaung for more caves or maybe one of them. But don't miss visiting Bat caves during the sunset if possible. If it looks too packed, you can skip Kaw Ka Thaung.
You can plan all these in a single day or book tours. You can rent a motorbike and go on your own or sign up for a tour.
If you want to make the most of your time, I recommend a guided group tour.
2 days in Hpa An
2 days would let you experience Hpa An better.
Day 1: You can check out Kan Thar Yar and Shwe Yin Mhyaw Pagoda within the town and head to Kyaut Ka Latt Pagoda next to Saddan Caves caves or either one of these. Spend the evening climbing Taung Wine Pagoda for fantastic sunset views.
Day 2: You can rise early and hike to Mt.Zwegabin. Spend the day checking out any of the caves.
If you are looking for a short trip from Yangon, book this 2-day guided tour of Hpa An, which includes transport and sightseeing. Best to go with this if you want to travel comfortably.
3 days in Hpa An Itinerary
3 or 4 days in Hpa An would give you enough time to get to know the city. You can go with the above itinerary for 2 days or read the alternatives below.
Day 1: You can keep this as a Caves day and explore the four caves starting from Saddan, Kaw Ka Thaung, and Yathae Pyan Cave and ending with bat caves to be there around sunset for the Bats phenomenon. You can choose between Kaw Ka Thaung and Yathae if you feel overwhelmed by caves.
Day 2: You can rise early and hike to Mt.Zwegabin. Come back to relax and then head to Kyaut Ka Latt Pagoda. In the evening, you can see the incredible sunset views from Taung Wine Pagoda.
RECOMMENDED – 5-Day Trips From Hpa An That You Can Plan
Day 3: You can visit the lesser-known attractions today, like Loon Nya Blue lake and Kyar Inn Hill. I would suggest visiting Kyone Htaw Waterfall as a day trip from Hpa An.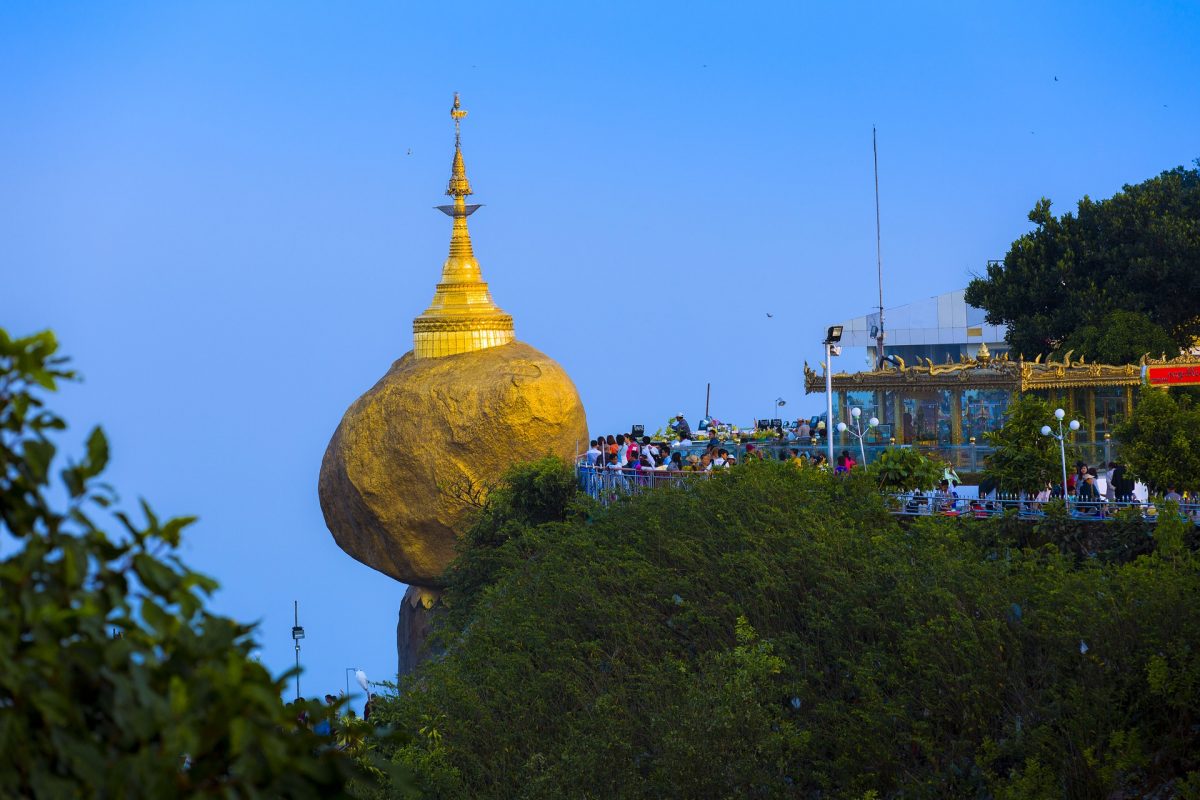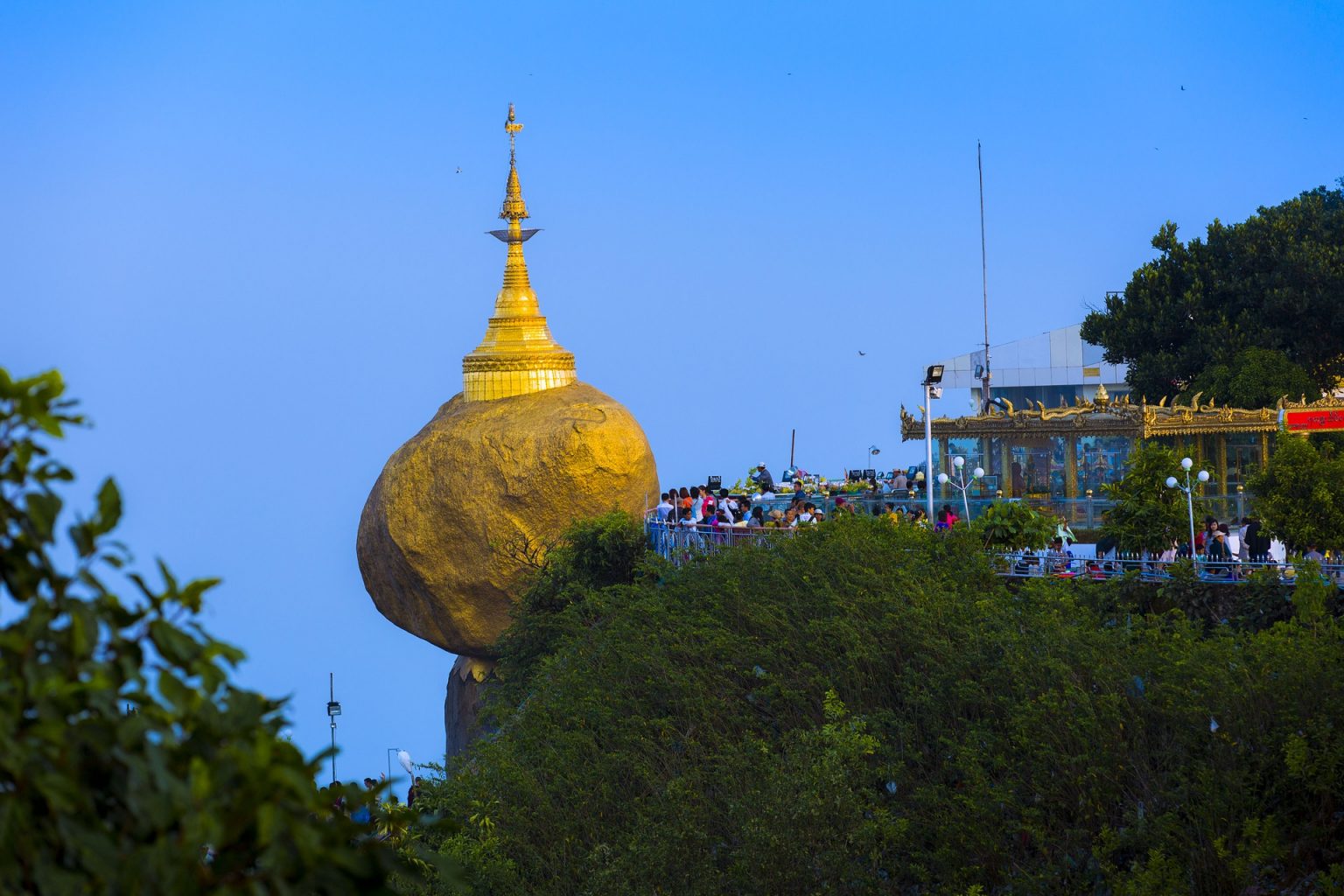 Day 4: If you have another day, you can take a day trip to Golden rock. You can also plan this day trip from Yangon too. Check out the tours below.
Is Hpa An worth visiting?
I should have answered this at the top, but the answer is absolutely yes. Hpa An tourism is booming rapidly and is one of the few destinations without scams or tourist traps.
If you want to get off the tourist destinations like Bagan, Mandalay, Inle or Yangon, Hpa An fits in perfectly. Bonus if you enjoy nature, scenic karst mountains, limestones, rivers and caves.
You can check out the list of unique places to visit in Hpa An in this post.
Hpa An tips for Solo travelers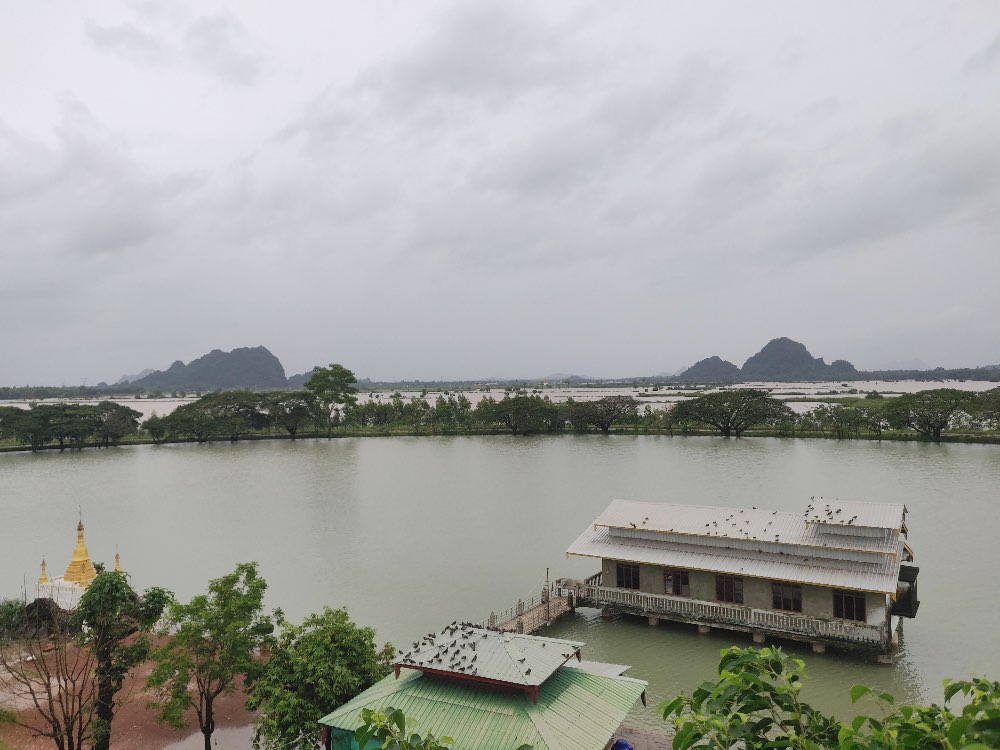 Myanmar can be slightly expensive compared to other countries in SE Asia, but there are ways to travel on a budget. Here are some of Hpa An travel tips and tricks.
This one is a generic tip if you travel solo like me. Make some friends in your hostel or find someone to share your bike ride so you can cut the price to half, along with meeting new people on the road.
Booking for multiple days is a great way to get discounts while hiring a bike. If you have no driving experience, it's better to opt for tuk-tuks. Driving in SE Asia requires practice, and the streets of Hpa An countryside might not be in good shape and even get muddy around the monsoons. Stay safe while driving.
Similarly, the best way to save some money is to share a tour with many people. If you are in a group or a couple wanting to travel comfortably, taking a tuk-tuk from your hostels is economical.
Carry a torch while hiking to Mt.Zwegabin, as there are no lights early in the morning. Also, take care of your steps and belongings.
Accommodation prices are higher in Hpa An compared to tourist destinations, which are limited too. One way to cut costs is to look for those offering complimentary breakfast, which would save you some bucks. Also, if you stay in hostels, they have a kitchen allowing you to fix your lunch or dinner.
It is safe for solo travelers as well as anyone to travel in Hpa An, but keep in mind the general rules of staying safe.
Compared to other countries in SE Asia, Myanmar is relatively traditional regarding attire. While it's still okay to wear shorts or short-shorts in cities like Yangon, Hpa An is conservative. Also, cave temples and pagodas require modest dressing, where you need to cover your shoulders and knees. Tight jeans are not allowed as well.
If you want to book buses, check out 12GoAsia, offers easy online booking, great rates, free pickup from the hotel, and no cancellation charges for up to 24 hours!
How many days in Hpa An?
How long to spend in Hpa An depends on what you want to explore. I recommend spending at least 2 days in Hpa An, which would allow you to experience Myanmar's authentic countryside.
You can alter your Hpa An itinerary based on your preferences. If you prefer nature, you can add more caves or temples if you love Buddhist pagodas. You can also add boating trips during the peak season.
What is the best time to visit Hpa An?
When planning your Hpa An itinerary, avoid monsoons at any cost, as the region is prone to flooding. The rains begin in July and are in full swing through August and even September.
The end of October to February is the best time to visit Hpa An. All the glowing greenery right after the monsoon is a treat to the eyes in October or November.
Booking Hpa An tours
You can book various Hpa An sightseeing tours at your guesthouses or hotels. Galaxy motel is the popular choice for booking different Hpa An day tours or day trips from Hpa An.
You can easily book these tours online, which come with easy cancellation and last-minute availability and consists of excellent English-speaking guides.
Click below to check out the tours you would like to opt for.
Where To Stay in Hpa An
OTHER POSTS FROM MYANMAR TO PLAN YOUR TRIP
Pin this post to read later!