Is Vietnam backpacking on your mind? Well, you are not alone. Vietnam is one of the most popular destinations in South East Asia among backpackers and also among adventure seekers, nature lovers and food enthusiasts.
Lip-smacking food, colourful markets, beautiful terraced-green fields surrounded by limestone mountains, lovely mountains, beaches lined with fishing villages and bustling cities – Vietnam has it all.
Backing in Vietnam is incredibly cheap, beautiful, comfortable, fun and adventurous. Traveling Vietnam on motorbikes is a unique and popular way to explore this gorgeous country from one end to another.
Vietnam Backpacking
You can go backpacking in Vietnam starting at one end, either from the north or south or go to another. Ideally, it takes 4 to 5 weeks for traveling in Vietnam to do the whole length. Read further for itineraries and what to do in Vietnam from 1 to 4 weeks.
Top Things to do in Vietnam
Here are some of the incredible things and excellent, unique experiences you should do during your Vietnam Backpacking.
Go hiking in the mountains of North Vietnam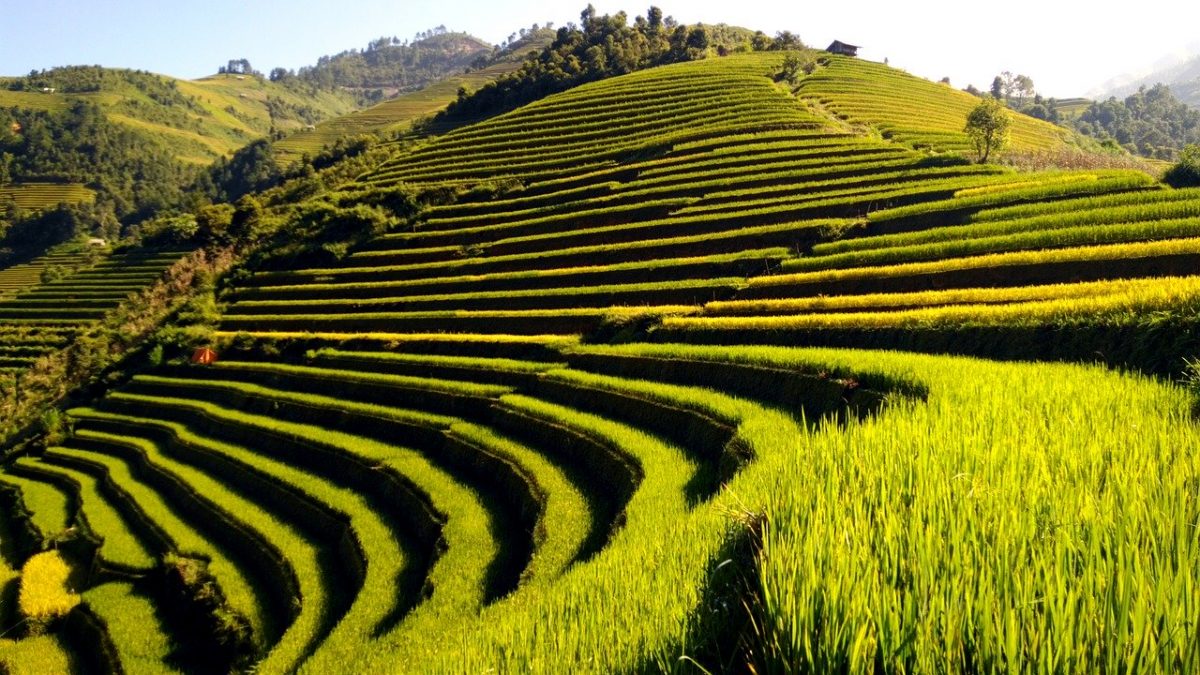 The north of Vietnam is home to some of the high mountain ranges in the country, home to remote villages surrounded by splendid landscapes.
One of the must-have experiences on Vietnam backpacking is to hike amidst these mountains in Sapa and Ha Giang, two towns known for their scenic viewpoints.
Take a boat trip amidst the gorgeous countryside
When you visit Vietnam, make sure to take a boat trip to Trang An. This half-day trip will pass through rugged village life in the country, where you will see stunning landscapes.
Witness colourful festivals in Vietnam
If you want to see Vietnam's rich culture and traditions in full display, witness their festivals. Plan to travel to Vietnam for their largest festival Tet Nguyen Dan or Vietnamese New Year celebrated at the arrival of spring.
According to their Lunar calendar, Tet is celebrated around the last week of January or early February.
If you go backpacking Vietnam during September, you can witness the mid-autumn festival in selected regions.
In Hoi An, the lantern festival happens every month on the 14th day of the Lunar calendar, where hundreds of lanterns will float in the town.
Explore the world's largest caves
Phong Na Ke National Park in north-central Vietnam is home to plenty of caves, including the largest cave in the world Hang Sơn Đoòng. It is costly to visit this cave, and there is a waiting period to acquire a permit as only limited visitors are allowed.
But there are many other fascinating caves through which you can hike and even camp, which is one of the top things to do in Vietnam.
Ride motorbike in Vietnam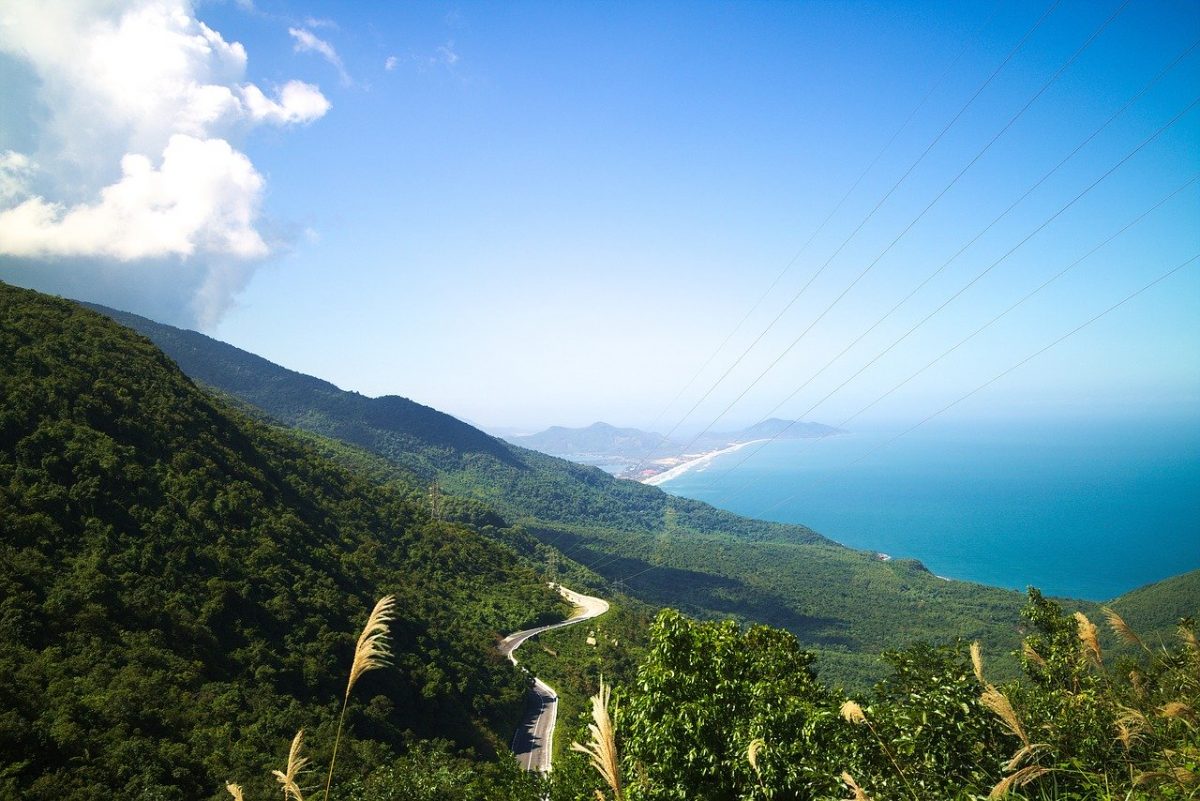 One of the unique things that you can experience in Vietnam is driving a motorbike. Ha Giang Loop, Hai Van Pass and Monkey Pass are some of the exquisite bike routes in Vietnam, which is pretty adventurous and fun.
Join cooking classes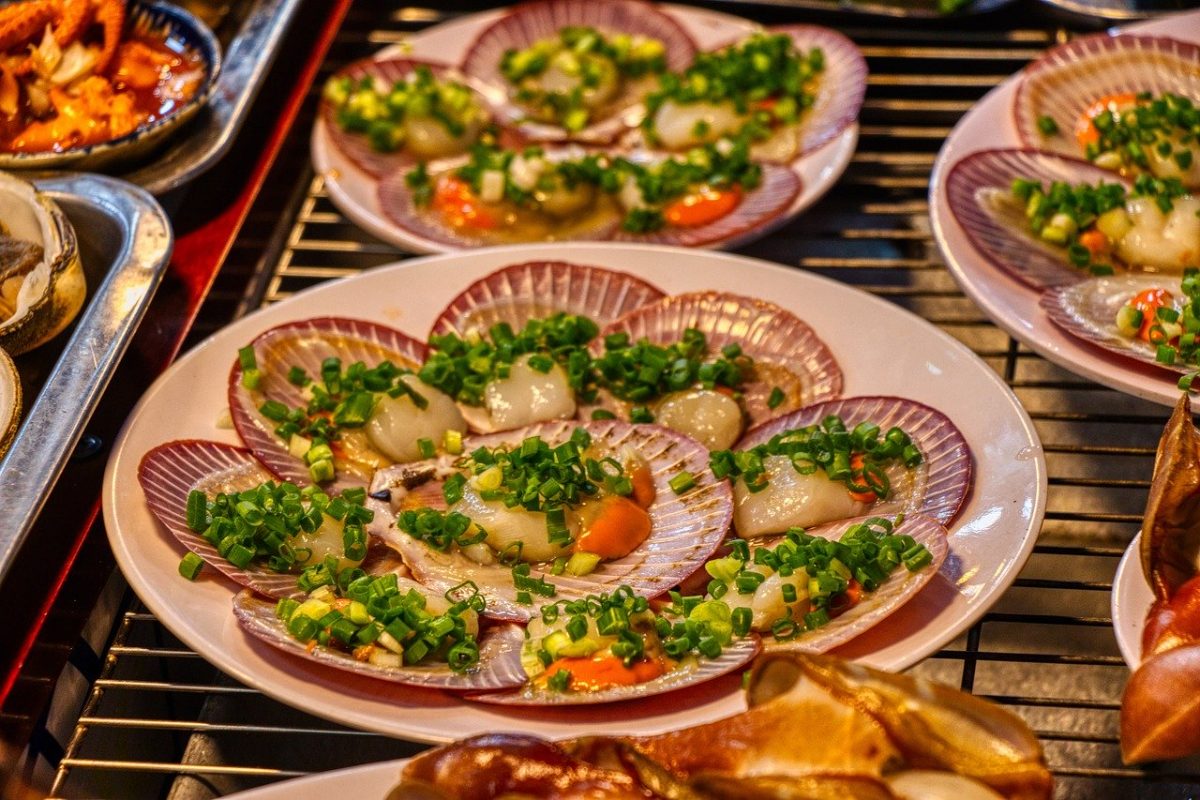 Vietnamese food is one of the most loved cuisines, and you will likely fall for the delicious dishes too. What's better than learning from the locals?
Bring those tasty delicacies home by learning to cook in those easy, fun cooking classes for travelers, which you should try.
Sign up for food tours
If cooking is not your cup of tea, you can still enjoy the best of Vietnam's food by joining food tours, which are available in almost all the towns.
An expert local will be the best guide to give these gastronomic tours where you can taste the best of dishes in every city.
Go on a cruise in Halong Bay
Cruising along Halong Bay in northern Vietnam is on every Vietnam backpacker's list. As such, it is trendy but is still worth taking a trip to these lovely islands.
Light lanterns in Hoi An
Hoi An is the prettiest town in the county, and also among the top destinations in Vietnam backpacking. This cute town is known for the traditional lanterns, which you can light as well. 
The whole town is filled with these glowing lanterns at night, and it is a sight to behold. This town is also known for hand-made suits, which are quite popular among tourists.
Enjoy the nightlife at Walking streets
The walking streets in the cities offer the perfect gateway to the social life of the Vietnamese. Especially in Saigon, Bui Vien street is where you need to go to socialize at night.
Hundreds of locals and travelers will occupy the road, some around the small tables with Bia Hoi(locally brewed beer) and a wide variety of local food, and some on the streets walking and dancing.
Each city has its neighbourhood for fantastic nightlife, which is worth experiencing on your Vietnam backpacking.
Do kitesurfing and drive ATV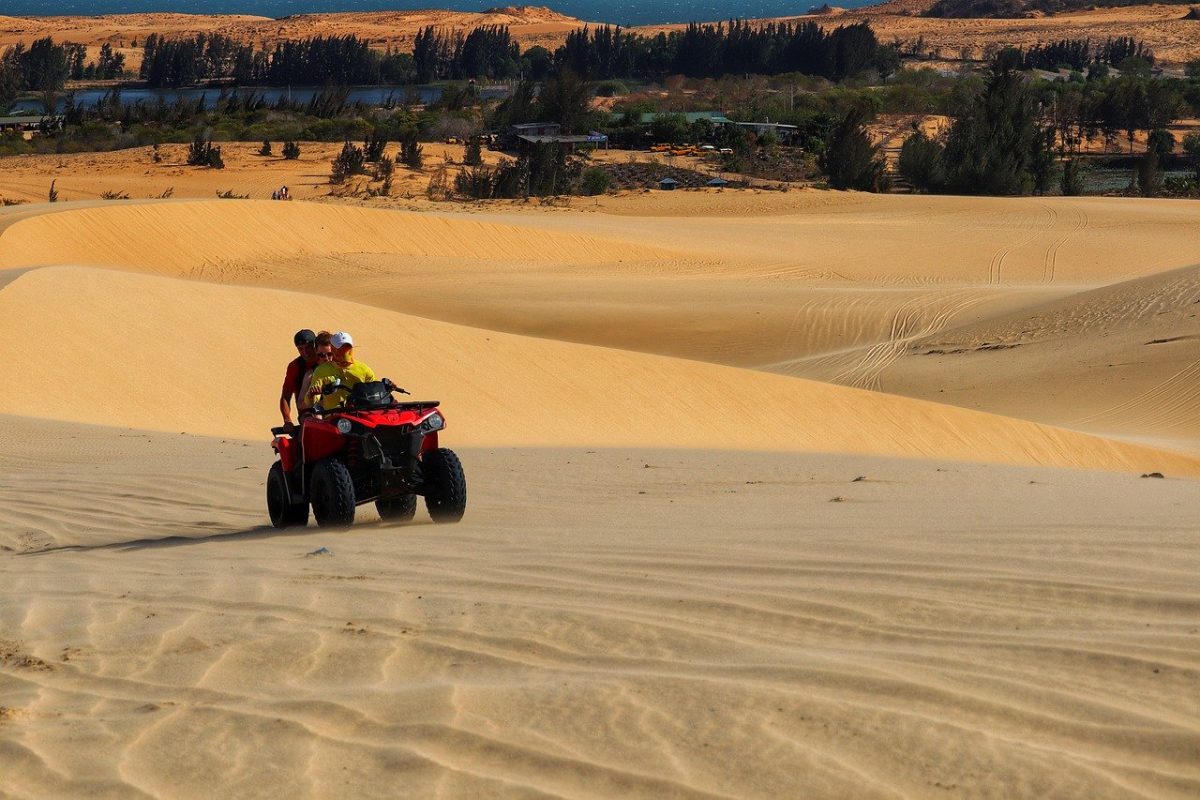 Mui Ne, the little city along the coast, is more than just a beach town. You can learn to kitesurf here, and also drive ATV on the dunes of Mui Ne, which is thrilling, scary and fun at the same time!
Get to know Imperial Chinese History
Not many people know that Vietnam has had the influence of the Chinese and the fact that they had built an ancient capital city during the Imperial times.
Hue in southern Vietnam is where you should go to get a glimpse of this part of Vietnam's history. 
Places to Visit in Vietnam
Here are the top places to visit in Vietnam, and a brief of what they offer.
Backpacking Ho Chi Minh
Ho Chi Minh, famous also as Saigon, is Vietnam's largest city and the financial centre. Lying on the banks of the Mekong, it is also one of the busiest cities in the country. During your Vietnam backpacking, you will either love or hate Saigon.
If you are just starting, Ho Chi Minh will be your first destination, and you will probably hate the chaos, noise, pollution and the crowds at first.
But it grows on you as you explore the rugged Ben Thanh Market, Reunification Palace, Notre Dame Cathedral, traditional Saigon Post Office, Bui Vien walking street, and more.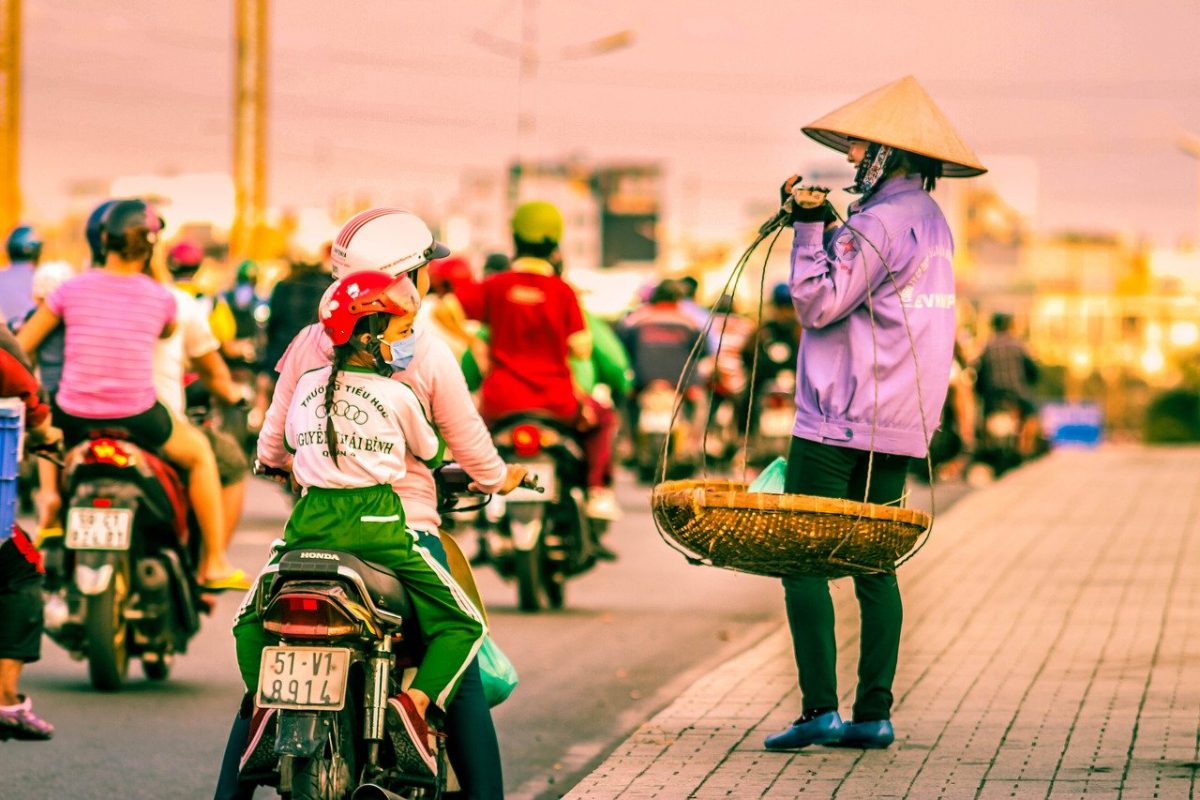 The War Remnants Museum is one of the city's top attractions and showcases Vietnam's dark war history.
Take a day trip to Cu Chi tunnels, where you will walk underground and emerge out, which was the hiding place for soldiers. War remains are a significant part of exploring Saigon, and so don't skip these attractions.
Backpacking Mekong Delta
The islands on the Mekong Delta are easily accessible from Ho Chi Minh, and as such, many people plan day trips to those islands.
You can even stay overnight or make it a 2 or 3 days trip if you have time. But since these attractions are top-rated, expect crowds.
Backpacking Mui Ne
After a hectic Ho Chi Minh, Mui Ne feels relieving, due to its compact size, attractive coastal line with plenty of beaches, and fewer tourists.
You can explore white dunes, where you can also take an adventurous ride on an ATV. Check out the fishing villages to watch fishers at work and their life.
Walk through the fairy stream and then head to red dunes to catch views of gorgeous sunsets.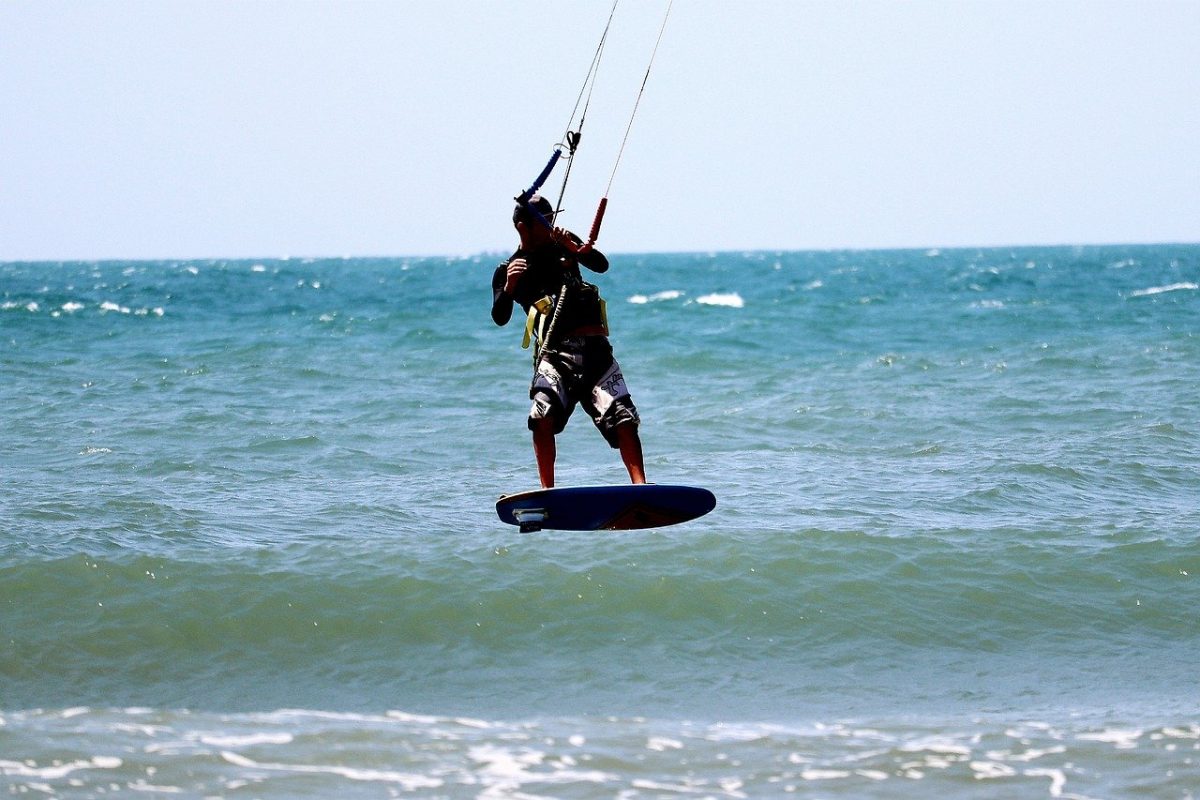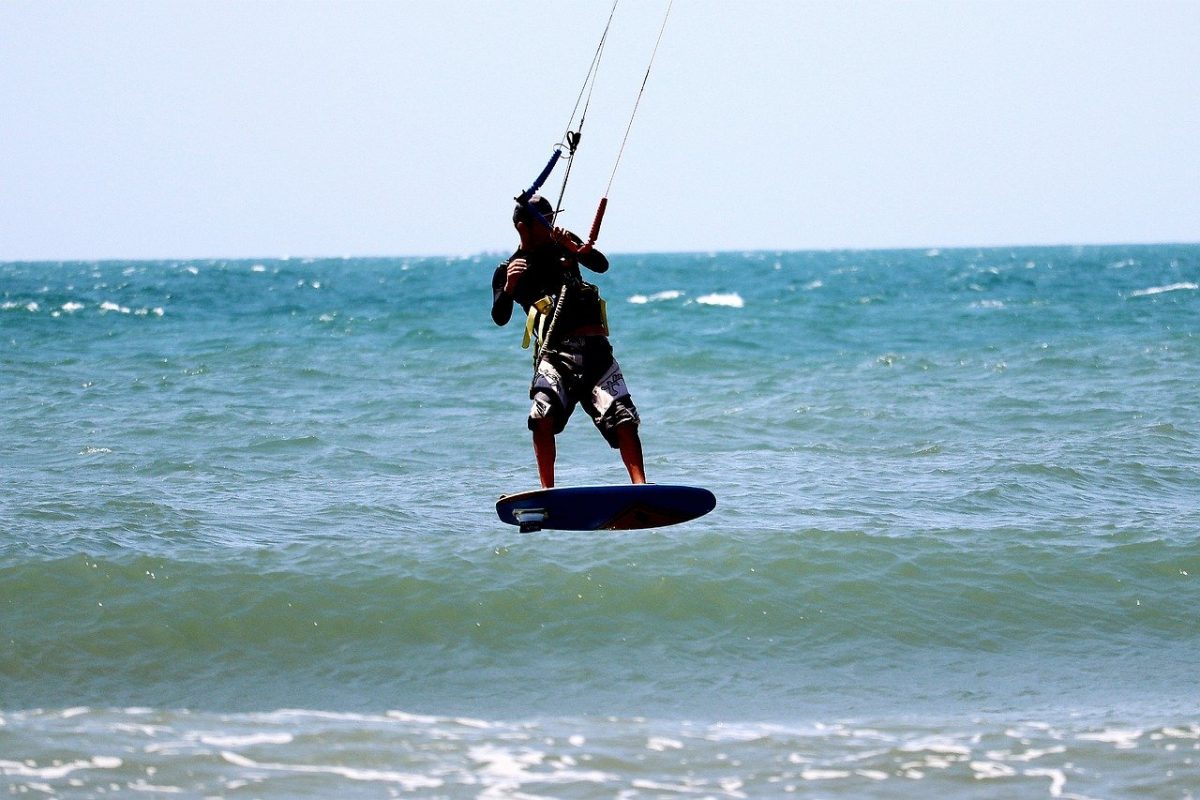 Witness the local life at the morning market on the beach while soaking in the views of the early morning sun, and then learn kitesurfing or swim and relax on the beaches.
If you love seafood, Mui Ne is your paradise to try all the excellent Vietnamese delicacies, which are prepared from fresh catch right in front of you.
Backpacking Hue
You will love Hue if history is your thing. You will also love the town if smaller towns surrounded by fertile countryside excites you.
There is plenty of budget accommodation available too, which makes it worth a quick stop between Ho Chi Minh and Hoi An. 
Visit the imperial city, which is enormous and enriched with Chinese traditional architecture, religion and history.
Drive to the three royal tombs, which are more than just monuments – traditional temples with intricate carvings, and the beautiful Thien Mu Pagoda.
Most people who have less than a week or two usually end up deciding between Mui Ne and Hue, but if you are here for more than 2 weeks, I'd suggest adding them both.
Backpacking Hoi An
Hoi An is hands-down the prettiest and the cutest town in Vietnam. It is very popular, and you will see tourists throughout the year. But despite the crowd, you should visit this town for its unique character.
The old quarter is where you should base yourself plenty of hostels in Hoi An are available there. It is the UNESCO heritage site, and all the streets are vehicle-free, which means you can walk along and soak in the beauty of traditional buildings, ancient Buddhist pagodas and plenty of cafes and restaurants.
Pass through these attractions and walk along the Japanese bridge, navigating your way through streets filled with colourful lanterns of all shapes and sizes. These lanterns are the symbol of Hoi An. You can learn to make them too!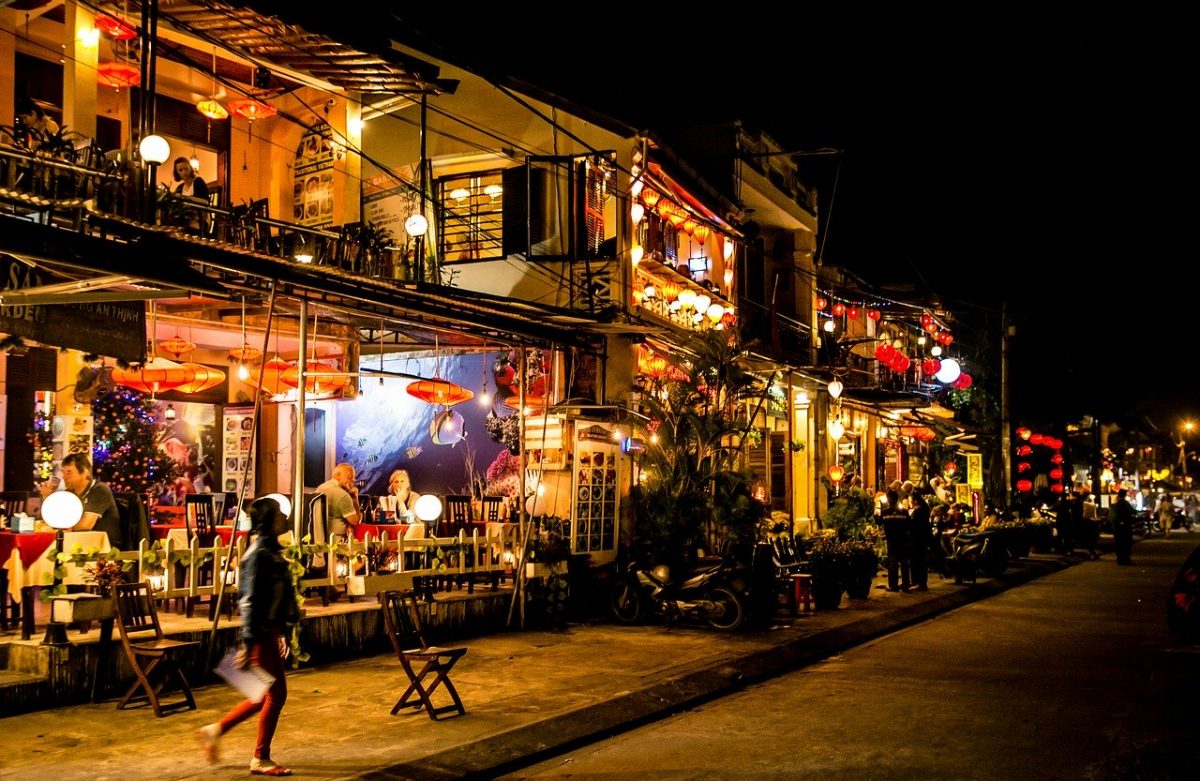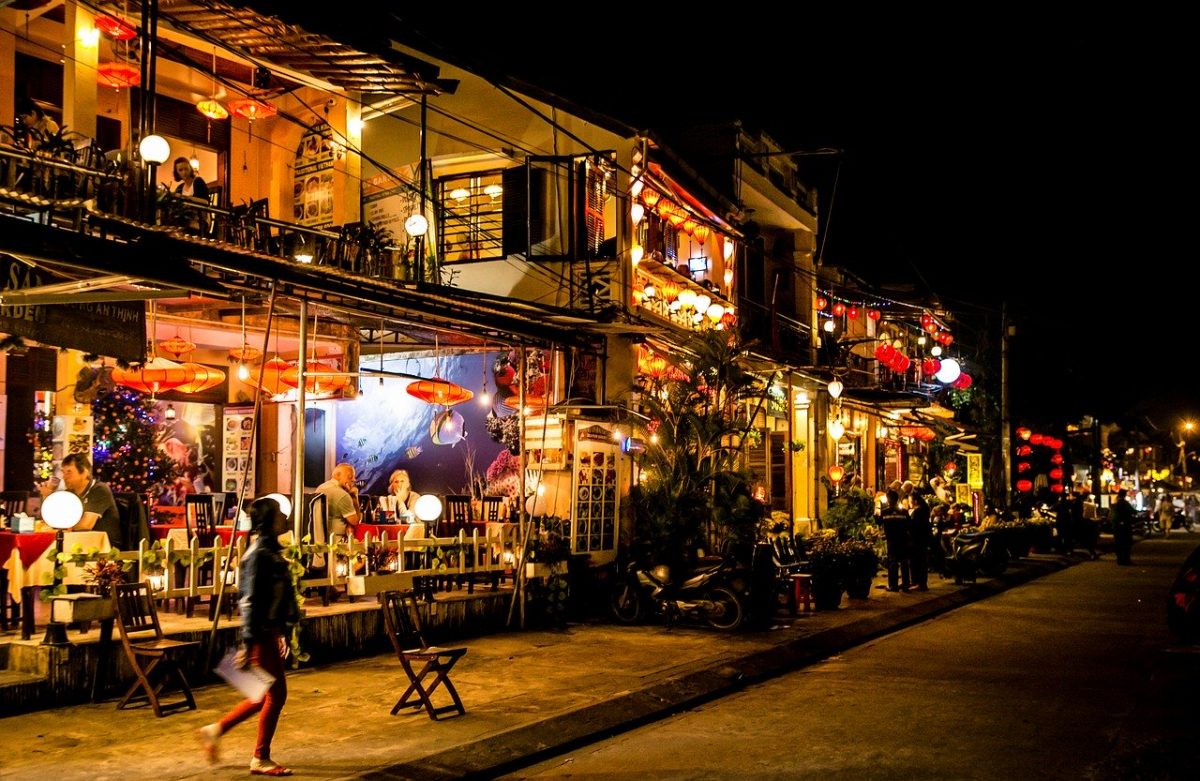 You will fall in love with the city at night, as these lanterns glow everywhere. Take a boat trip and light and set a lamp floating as you enjoy the views of this spectacle.
Shop for these lamps and other unique hand-made crafts in the bustling markets. Hoi An is also known for suits for men and women. Get yourself a suit stitched by local expert tailors.
Backpacking Danang
Most people visit Danang on a day trip from Hoi An or Hue. It is also the base for people who ride the Hai Van and Monkey Passes.
Either way, Danang is worth stopping over for its magnificent beaches, amazing views of the skyline and delicious seafood restaurants. 
You can explore Marble Mountains, drive further up to Robin Hill to take the cable car, and take a few hours off to unwind on the beaches. Although Danang is a big city, there are plenty of budget accommodations and hotels available.
Backpacking Dalat
If there is one pretty hill town in Vietnam, it is Dalat. Its location at a slightly higher elevation makes a huge difference. You should stop at Dalat to catch a break from the hot and humid Vietnam, and feel the mountain breeze. 
Explore the local market, visit the Rose Gardens and the Crazy house. You can easily spend 2 to 3 days in Dalat as there are plenty of things to do.
You can spend from one to several days exploring Lan Biang National Park known for lovely trails, splendid views and rich forests.
Dalat is known for many lakes, including the one right at the heart of the city centre to a few scattered around the town. 
Rent a motorbike and explore the many waterfalls. The drive through winding roads and remote settlements make the journey even more memorable.
Backpacking Phong Nha
Phong Nha is the town of caves. If it is your first time seeing old, natural caves, you will find these giant formations of nature mind-blowing.
Again, you can spend a day or two covering the highlights of the town, or spend a week or more taking up guided hiking and camping tours through the caves.
If you are here for a few days, check out Phong Na Caves, Paradise Caves and Dark Caves. If you want more, check this post to see how you can plan multiple day cave tours in Phong Nha.
If you fancy, you can also visit the world's most extensive cave, Soo Dong, with proper planning and of course, money!
Backpacking Ninh Binh
Ninh Binh Tam Coc was unheard of until recent years when it has turned out to be the face of offbeat Vietnam.
It is getting touristy and crowded, but there is still hope, and I'd highly recommend you add this to your Vietnam backpacking.
Take the signature boat trip from Tra Ang, visit the ancient pagodas, admire the panoramic views from the top of Hang Mua caves, or pick anything else from this amazing thing to do in Ninh Binh Tam Coc.
The good news is the town is still cheaper, and you will find plenty of cheap backpacking hostels in Ninh Binh Tam Coc, including guesthouses.
Backpacking Sapa
Another destination to experience mountains, trekking and get a close look at the Vietnamese ways of life in Sapa.
It is among the top attractions in Vietnam, no doubt, and very well so, given all the experiences the town offers. You can signup for guided private and group hiking tours in Sapa, which includes everything. 
An alternative to Sapa is Ha Giang, which is more laid-back, non-touristy and still retains some of the authentic experiences for people backpacking Vietnam.
You can join guided hiking tours in Ha Giang or drive the Ha Giang Loop.
Backpacking Hanoi
The capital city of Vietnam is often overlooked by tourists, especially those short on time. But I'd suggest spending a few days in Hanoi during Vietnam backpacking.
You can pick any Hanoi itinerary, but do spare a few days in the city. Visit the temple of literature, pay tribute to the father of Modern Vietnam at Ho Chi Minh Mausoleum, learn about war history at Vietnam Military Museum, try egg coffee and Pho at one of the many restaurants at the market.
Get lost in the maze of streets in the 2000-year old, old quarter of Hanoi, visit the train street, stroll along the lakes or take up these walking tours to explore Hanoi's food, history and culture.
Best Itineraries for backpacking in Vietnam
I traveled in Vietnam backpacking for over a month, and if you could do it too, I'd recommend you to spend 4 weeks in the country.
A brief itinerary would be to start from Hanoi or Ho Chi Minh, and include these destinations on your way – Mui Ne, Hue, Hoi An, Danang or Nha Trang, Dalat, Phong Nha, Ninh Binh, Sapa or Ha Giang, Hanoi and Halong Bay.
3 weeks in Vietnam is also sufficient to cover most of the highlights without rush, and if you have a week or two, I'd recommend you to either explore the north or the southern part of Vietnam.
Check this post to find different detailed itineraries for Vietnam backpacking to get further ideas of what to expect and where to go.
Tips for Vietnam Backpacking
There are plenty of things to know before visiting Vietnam, and I have categorized these into sections to make them easier to understand.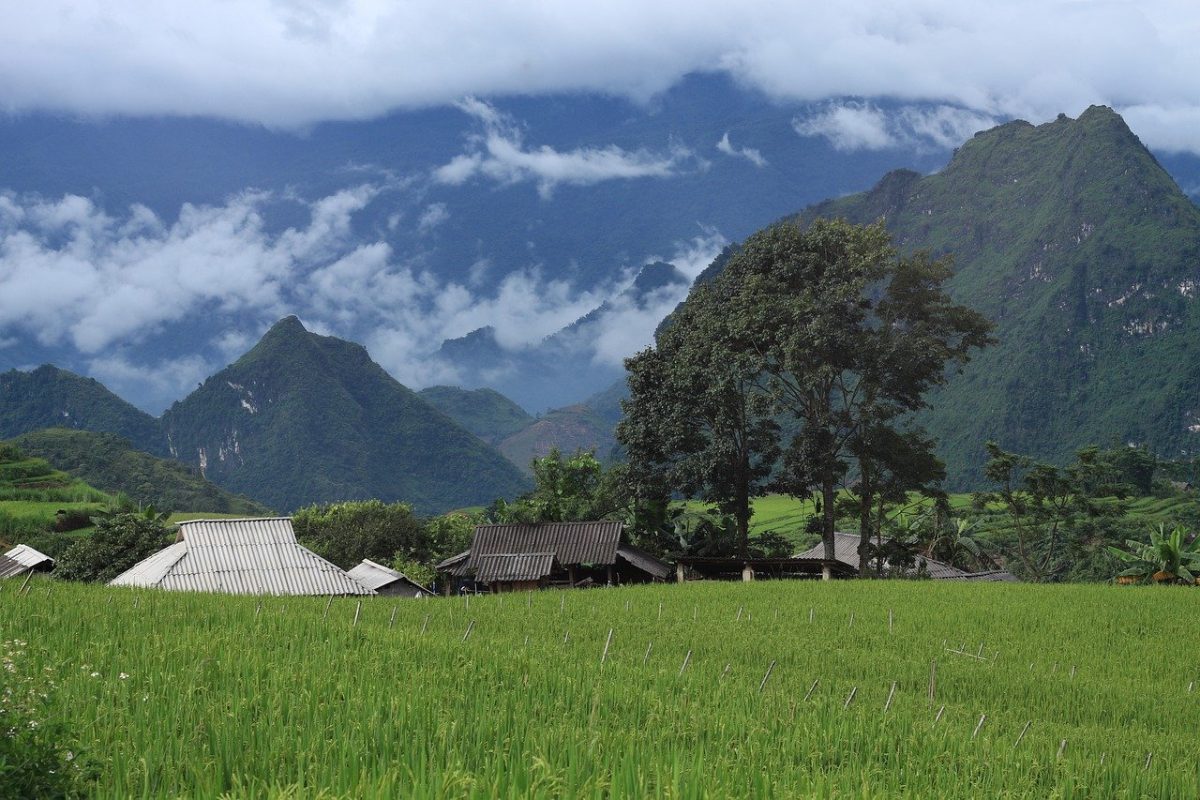 Best time to visit
The weather in Vietnam is diverse and varies from region to region. The climate in Vietnam is mostly tropical, hot and humid most of the year.
An exception to this is the northern part, which exhibits a temperate climate. The rainy season is severe, with floods, typhoons and landslides being a common occurrence. 
The summer is sweltering and unbearable. Spring and winter are good months, with relatively all these factors in moderation or absent, making them the best months to visit Vietnam. Read ahead for further breakdown.
Best time to visit by months
The best months to travel in Vietnam are from October to December and March-April. If you are backpacking Vietnam during these months, begin from the north and then head south rather than the other way around.
Best time to visit by regions
North Vietnam
The weather in northern Vietnam is slightly temperate. During winter from October until January, which is the best time to be here, it gets freezing, especially up north.
The weather starts getting cold by November and it gets chilly going forward. Temperatures are in single digits, even in Hanoi, where it quickly drops to 2-3 degrees Celcius at night.
So if you are planning just to cover north or want to travel during the high season in Vietnam, which is winter, start here during November.
The weather in winter is incredible for hiking up north in Sapa and Ha Giang regions. Make sure to carry a layer or two of winter clothes when you pack for north Vietnam.
You can also visit the northern region during the spring from late February to May when the weather is delightful and colourful.
Central Vietnam
The weather in the central region of Vietnam is mostly tropical, with hotness and humidity prevailing throughout the year with variations in their degrees during all seasons.
The best time to explore Central Vietnam is winter and early spring, from November to December, and from February to late March. The humidity is bearable during these months, and spring is pleasant to hit mountains and cities.
South Vietnam
It gets pretty hotter and more humid as you go south in Vietnam. Also, this region is prone to incessant heavy rains for half of the year at least. Monsoons here should be avoided at all costs.
It gets bearable from late November to April, which is also probably the only time when the weather is dry, which means fewer or no downpours.
But the daily temperature is well above 30 degrees Celcius even during these months.
Where to start?
The common dilemma in backpacking Vietnam is to decide where to begin your journey. I traveled from Ho Chi Minh and made my way up to Hanoi covering all the destinations for about 5 weeks.
I traveled in October and November. Everything was pretty fine except that by the time I arrived in Hanoi, the winter was getting severe. 
So if you are traveling during these months for about 2 or 3 weeks approximately and especially plan some hikes in north Vietnam, my suggestion is to start from Hanoi.
Because the winter will not yet be harsh. You can go trekking in Sapa and still be able to witness those green fields before they dry up or they harvest. Hiking is not much fun in cold and dark weather. 
Also, planning from the north will make you cover hectic parts of the trip first(hiking & driving), and as you go south, you can begin to enjoy the country leisurely. You can end Vietnam backpacking by enjoying the cities and beaches in the south.
But if you want to go backpacking Vietnam from the south for whatever reason, it is beautiful, and both ways are beautiful to experience the country.
Getting into and around Vietnam
Here are some practical details about traveling to Vietnam.
How to travel to Vietnam?
If you are planning to fly into the country, Vietnam has three international airports. The airport at Ho Chi Minh or Saigon(South) – Tan Son Nhat Airport (SGN), the airport at Hanoi(North) – Noi Bai Airport (HAN) and the Da Nang International (DAD) airport in the city of Danang(Central Vietnam).
Many backpackers also arrive by land, and it is possible to enter Vietnam overland from Laos or Cambodia by bus. There are direct buses from Phnom Penh, and Siem Reap in Cambodia to Ho Chi Minh in Vietnam, which takes between 6 to 9 hours. 
From Laos, there are direct buses available from Vientiane and Luang Prabang to Hanoi or Saigon, and it takes a day to reach or more.
You can also cross the borders at six points from Laos to Vietnam:
Sop Hun (Laos) – Tay Trang (Vietnam), Na Maew (Laos) – Nam Xoi (Vietnam), Nam Can (Laos) – Nam Khan (Vietnam), Nam Phao (Laos) – Cau Treo (Vietnam), Dansavanh (Laos) – Lau Bao (Vietnam) and Bo Y (Laos).
What are the entry requirements for Vietnam?
Almost all nationalities need a Visa, which can be got online or upon arrival. The Visa process looks confusing, but getting a Vietnam visa is an easy and straightforward process.
Also, you don't need to apply through an agent or even your embassy as the online process is straightforward and clear.
There are two types of Vietnam Visas: e- Visa and Visa on Arrival.
e-Visa
The citizens of over 40 countries, including India, the United States, the UK, Canada, Italy, Australia are eligible to apply for an e-Visa.
The validity of e-Visa is for 30 days and gives only a single entry, which means you can travel in Vietnam for 30 days once you enter with e-Visa. You can apply for this online on their government website and get it in as soon as 3 days.
Visa on arrival
The Vietnam Visa on arrival is available to some citizens and gives you a 15-day visa, which can be got once you arrive. But you need to get a prior approval letter to obtain this type of Visa.
Vietnam Visa on Arrival is useful if you are looking for multi-entry or planning to spend more than 30 days in Vietnam. Read more details about this here.
How to travel around Vietnam
Getting around Vietnam is easy, thanks to the efficiency and plenty of transport options available to travelers, which is one of the reasons why Vietnam backpacking is popular. 
Buses – Buses connect almost all the cities in Vietnam, and is the easiest way to travel. Buses are cheap, less comfortable than flying but not unmanageable, and easy to book online.
The best part about buses is overnight buses, which saves your daytime as well as your money on accommodation.
Trains – Trains are prevalent in Vietnam, and traveling in trains is one of the best ways to experience the country. Trains are available connecting all significant destinations – and you can book a seat in general as well as upper-class coaches, which comes with a bed.
If you find buses less comfortable, taking an overnight train is the next best alternative in terms of comfort and budget.
Flights – Vietnam Airlines is the local airline that offers direct flights between all major cities and also to and from major cities of other countries including Thailand, Cambodia and Laos.
Flights can be cheaper than buses or trains if you book in advance and get some deals. Similarly, last moment prices are high, though.
Commuting within towns and cities – You can rent a Grab taxi or Grab motorbike, both of which are better priced than their local counterparts to explore the attractions in a city.
Sometimes walking is the best best, especially in local markets and old town areas. If you know how to drive a motorbike, I'd recommend renting a bike over all other options as it is an excellent way to experience Vietnam.
Vietnam on a motorbike
Backpacking Vietnam on motorbikes is a trendy thing among travelers, and you can do it too, even if you are a solo traveler or a budget traveler.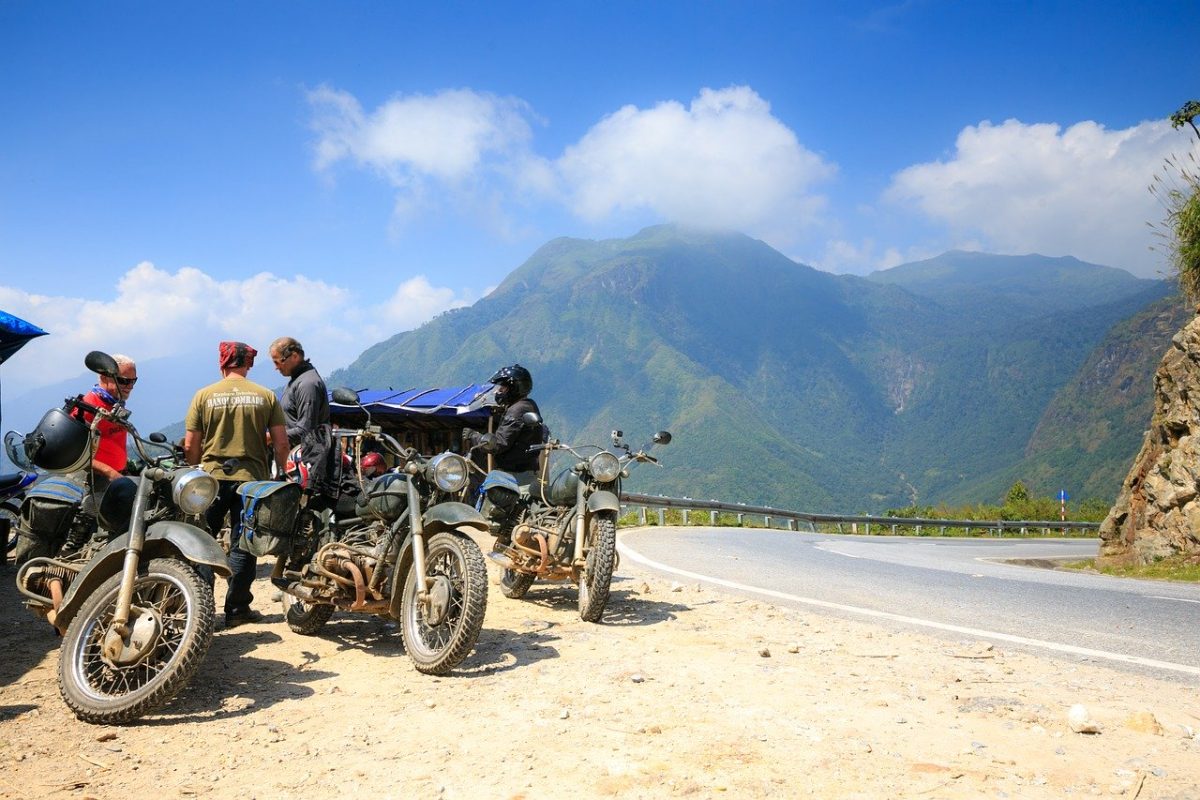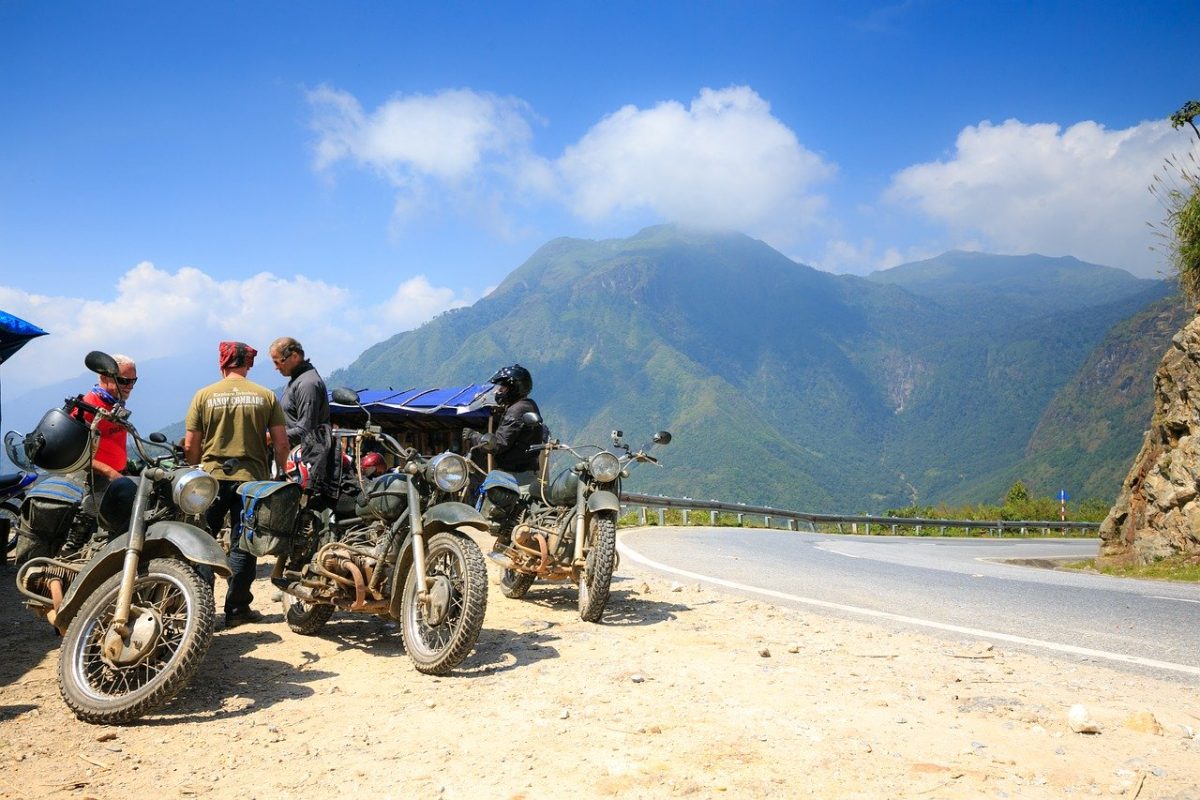 Some things to keep in mind – You should have some prior bike-riding experience(especially preferable in SE Asia/Asia) if you want to experience Vietnam on a motorbike.
The roads are terrible in smaller towns and around mountain areas, which makes it dangerous for an inexperienced person. Also in bigger cities, the traffic is chaotic and can get overwhelming if you lack experience.
It is quite common for foreign travelers on motorbikes to land themselves in serious and sometimes fatal accidents. Most of these happen due to their recklessness, unnecessary speed and drunken driving.
So to avoid this, wear your helmet without fail, keep an eye on the speed and mind on the road, and stay away from driving if you consume alcohol.
Beaches in Vietnam
Beaches are not the top highlights of Vietnam. So don't expect a beach life that you would find in Thailand, Indonesia, Malaysia or the Philippines, which are known for some of the most beautiful beaches.
Whether it is the quality of clear-water turquoise beaches or nightlife and socializing around them, you shouldn't go to Vietnam if beaches are what you got in mind. Vietnam is all about culture, food, country life, history and nature.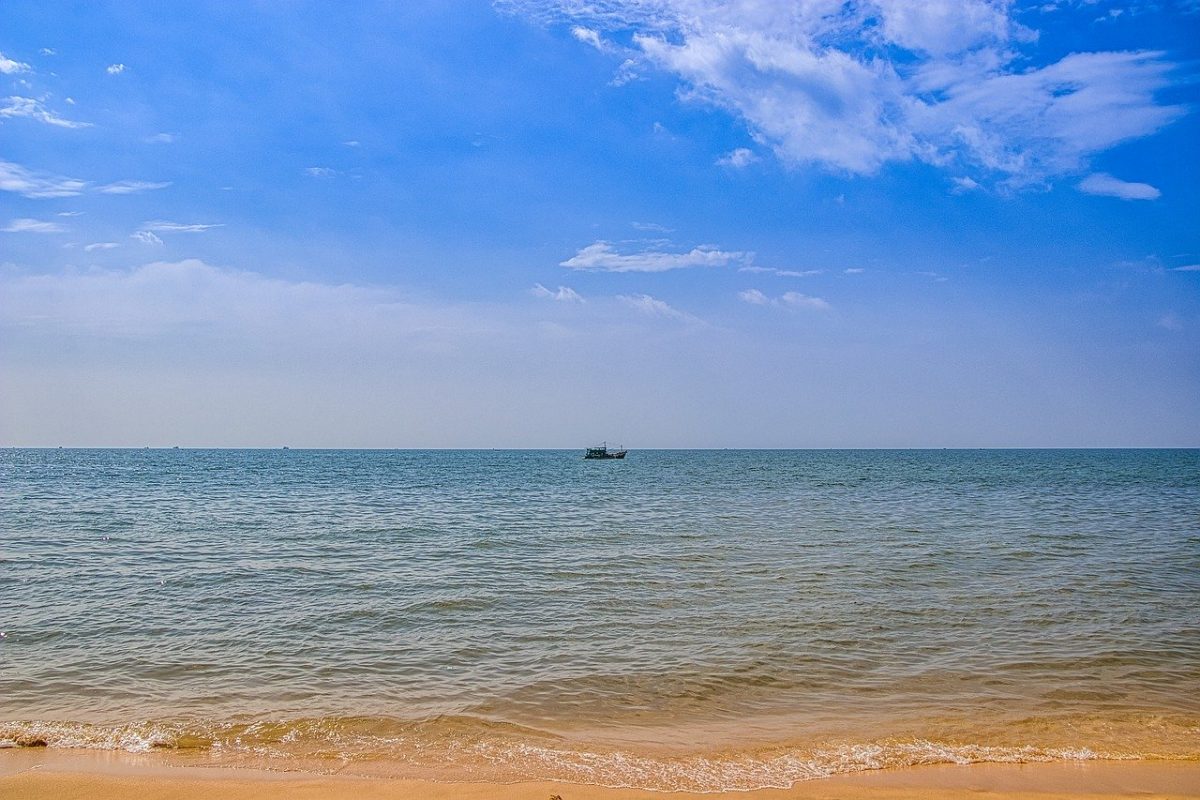 Nevertheless, you can still experience a decent beach holiday at some of the places, if you keep your expectations quite low. The beaches near Hoi An are beautiful but accessible and crowded.
The same goes for those around Danang and Nha Trang, where you will see a massive influx of Chinese and Russian groups.
Phu Quoc caters for mass tourists, and so you might not like it if you prefer serene getaways. The stretch along Qui Nhon, located on the way to Danang from Hoi An has some lovely beaches, and are ideal for relaxing and unwinding.
Similarly, watersports are not a great deal in Vietnam. It is not the destination where you would go diving or snorkelling, but you can still enjoy swimming and kayaking at some of the beaches.
Traveling alone in Vietnam – What to know
Vietnam is one of the safest countries to travel alone. Even if you are traveling alone for the first time, it is a perfect country to start.
One of the many reasons why people go Vietnam backpacking is that it is safe to travel solo. However, here are some things that you need to keep in mind.
How to stay safe while traveling Vietnam
Keep your belongings safe. Don't leave them unattended. Bag and mobile snatching are typical in Vietnam, so keep them safe by being alert all the time.
Keep your passport and other essential travel documents locked, and don't carry them around.
Don't carry a lot of cash, and split your credit cards and cash and keep them at two different places.
Use your common sense and take general safety precautions that you would with your luggage, especially electronic items including phone, camera and laptops.
Don't reveal much information, even to other travelers that you just met – where you stay, your personal and marital info, your travel plans and such.
Keep a tab on your alcohol consumption – You have to of course enjoy, but don't go overboard or crazy.
Don't flaunt expensive stuff, a lot of cash or valuables in public – it attracts unwanted attention and might elicit dangerous incidents.
In this post, I have provided exhaustive Vietnam solo travel tips covering all sections including food, transport, solo female travel tips and more. Check out to learn more.
Tourist traps and how to avoid
Like any other famous tourist destination, Vietnam has its share of tourist traps, which I feel is unfortunate. If you follow the standard route for all tourists, you will witness the low-quality, crowded group tours at all places, which are focused on rushing people to get things checked off their list.
Don't get me wrong, travelers need to support the growth of the local economy, but it shouldn't come at the expense of travelers or against their will.
We travelers shouldn't feel duped, and unfortunately, it is upon us as things can be subjective. There are alternatives to these tours, which are much better, more authentic and relaxed.
Vietnam is a beautiful country, and I don't want to induce anything negative, but my point is to share honest/realistic information.
Some traps are minor or hard to miss. And some, you will recognize, even if you are backpacking Vietnam for the first time. Let me share some of them with you.
Halong Bay Cruises
Halong Bay was once a beautiful paradise comprising of untouched islands rich in marine life.
It still is to some extent, but what killed most of the beauty is over-tourism and excessive commercialization, both of which have robbed the authentic experiences for travelers.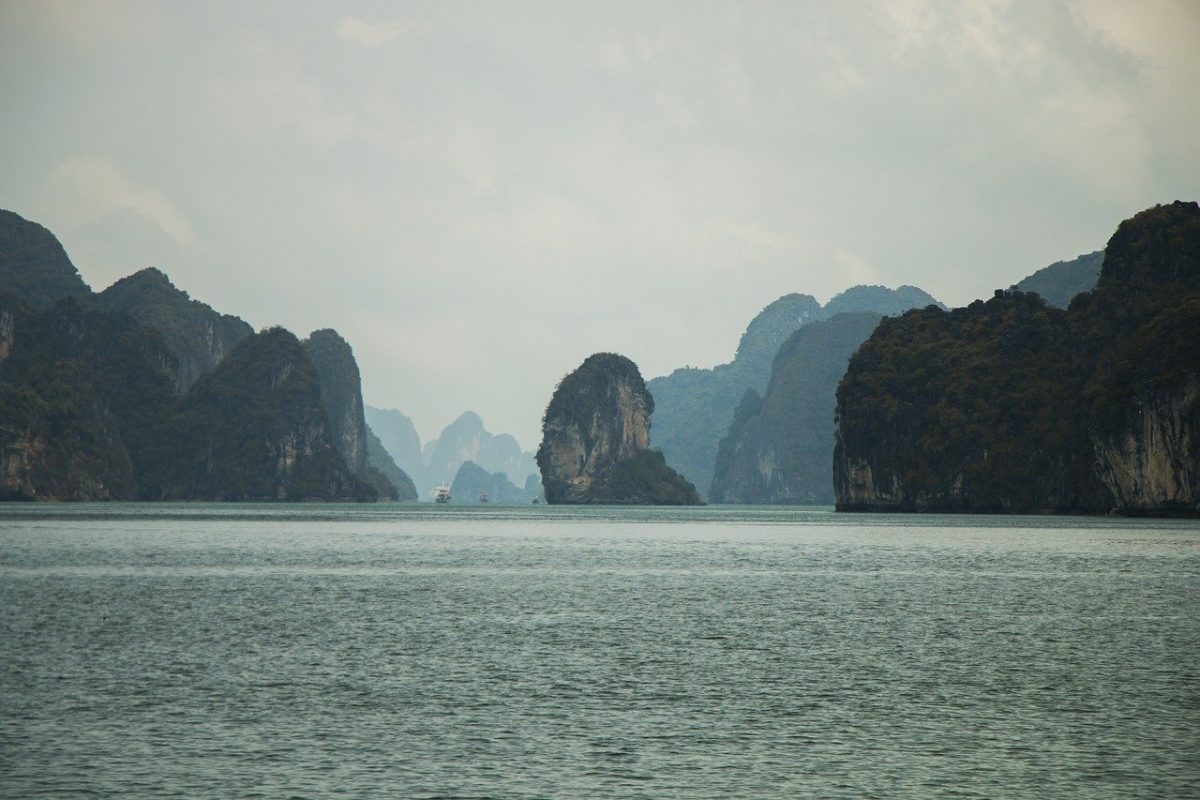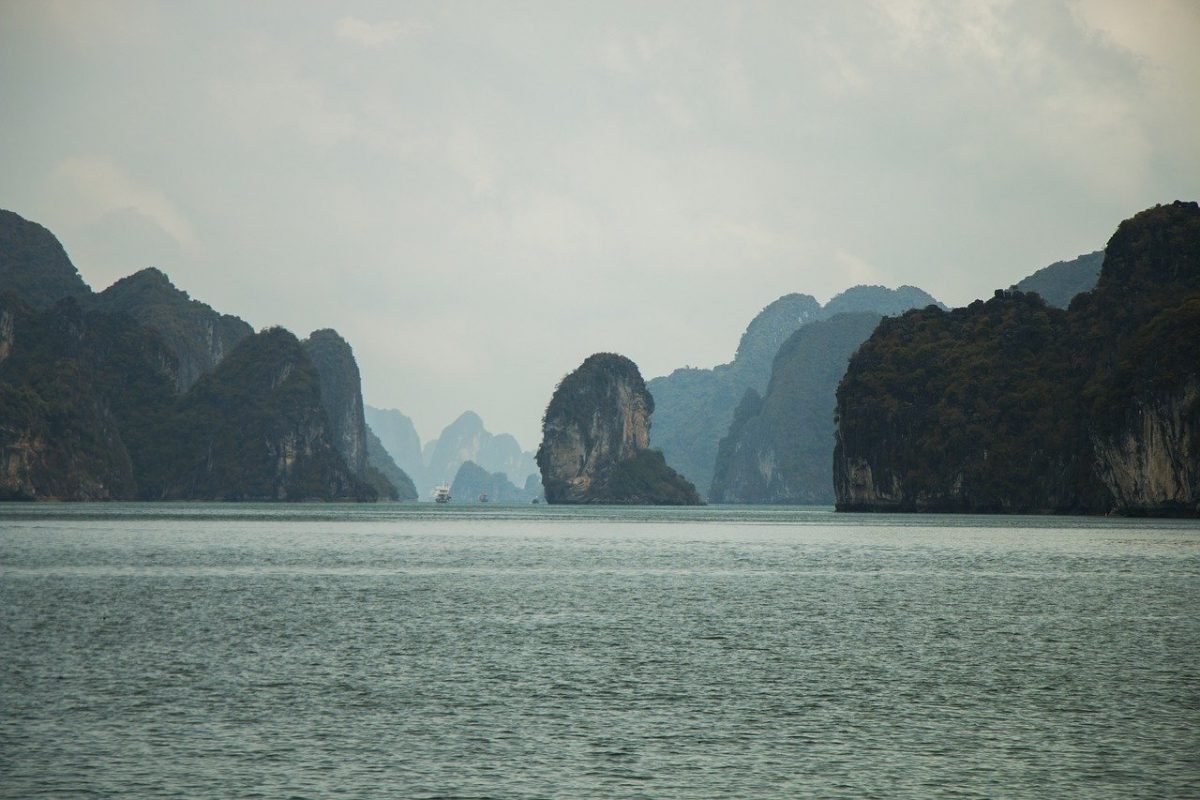 You will notice that the prices are steeper, and boat trips can get ridiculously expensive during high seasons, especially on the weekends and holidays.
You will feel unjustified to pay hefty costs for the food, accommodation and tours. Trust me, you are not alone, as plenty of travelers feels cheated/dissatisfied with their Halong Bay cruises.
Add to these, the tipping culture where guides and boat owners rip off substantial sums without hesitation.
How you can avoid – The only way to prevent is not to be a part of it at all. If you still must, go directly and compare prices(which will take a lot of time, though), before booking a tour. Alternatively, you can book a cruise online after checking for reviews.
Or even better, head to other islands, one of them is Cat Ba, which is slowly getting a lot of attention.
There are a few islands around Cat Ba where taking a boat trip is more satisfying and feels worth your money. The hotels, food and tours are cheaper and better here.
Hiking in Sapa
I know. You must be wondering why I am classifying the most popular Vietnam's experiences under tourist traps. Unfortunately, that's what the over-marketing of a destination does.
Sapa was once a remote region blessed with rows and rows of terraced fields surrounded by mountains, and home to villages with people disconnected from the chaotic cities.
As the words of its beauty spread, so did the influx of tourists. The communities started catering to accommodate travelers(which was right up to a certain point), digging trails and marking territories.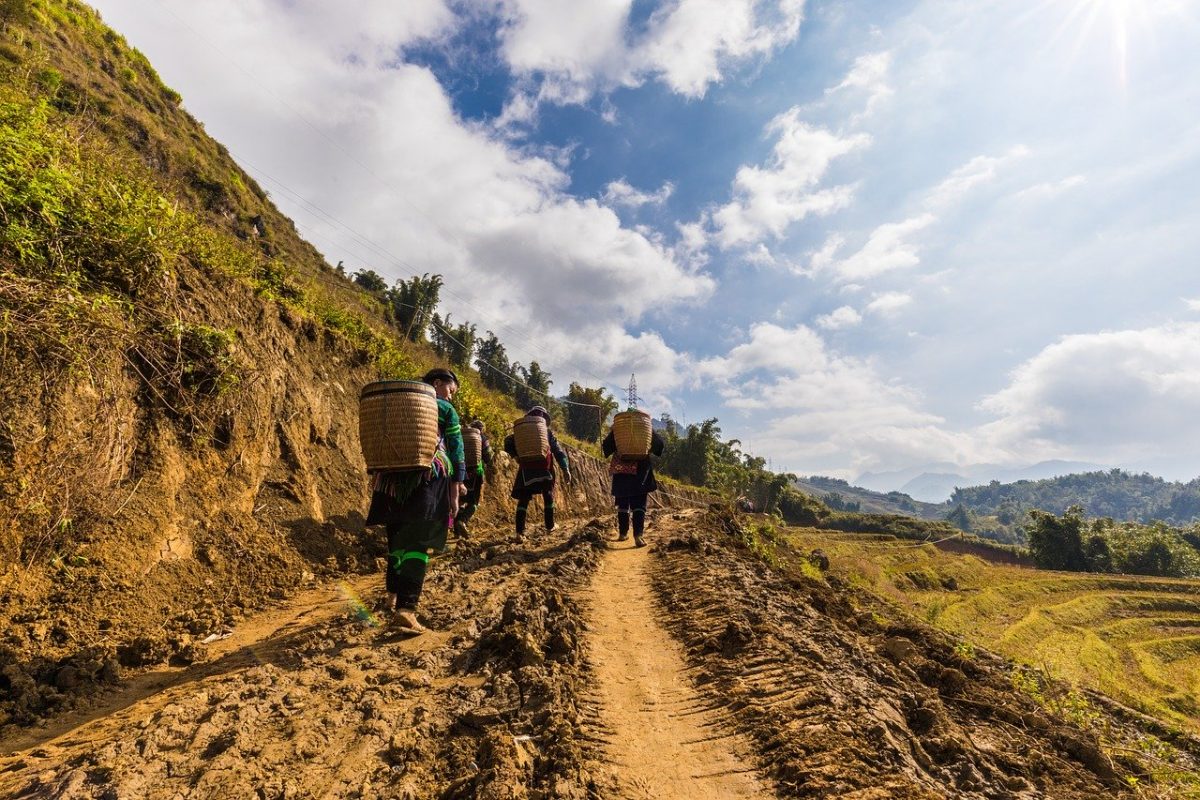 Now, 'staying with locals' is not an authentic experience like it used to be, but is staged and experiences are mechanical, including hiking through the fields, where you will see a drastic difference from the pictures you see online.
How to avoid it – Skip Sapa, which is the best thing to do. Head to Ha Giang instead and drive the loop on your own, stop by villages as you please, ask the help of villagers, stay with them, and try to experience their ways of life.
There are guided hiking tours in Ha Giang which are worth doing too, as they are much better compared to Sapa. 
Boat trip at Ninh Binh
Taking a boat trip at Tam Coc is one of the highlights of Vietnam experiences. But not many know about how touristy, crowded and commercialized the tours are. The boat trip costs are expensive to begin.
They shorten the trips to include more batches in groups per day, and boatmen and women will demand a hefty tip from you – They even state what they want to be tipped, and the numbers are shocking. Refusing to pay will not work, as they get angry and try to abuse verbally too.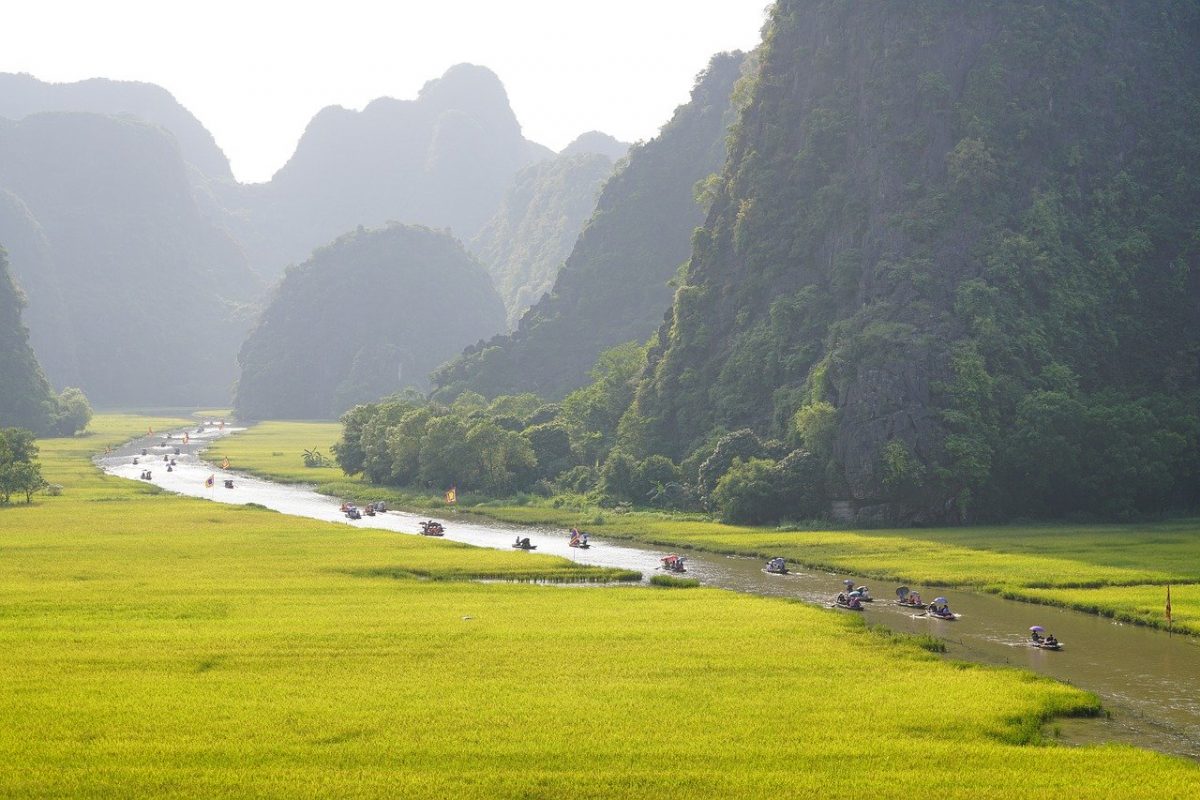 How to avoid it: Avoid taking the boat trip from the city centre at Tam Coc. Instead, go to An Trang a little further away from the town for a boat trip.
Take the longer route, carefully negotiate the tip rates as well, and insist on the boatman/woman take you slowly and thoroughly without being rushed. 
The Mekong Delta Island trips
The Mekong delta in southern Vietnam is again, one of the tourist hotspots, and this alone should be the reason why you should avoid visiting these islands.
Once upon a time, large settlements existed around the river, where people lived on(still do) wooden houses built on stilts, moved around on boats, had floating markets and businesses.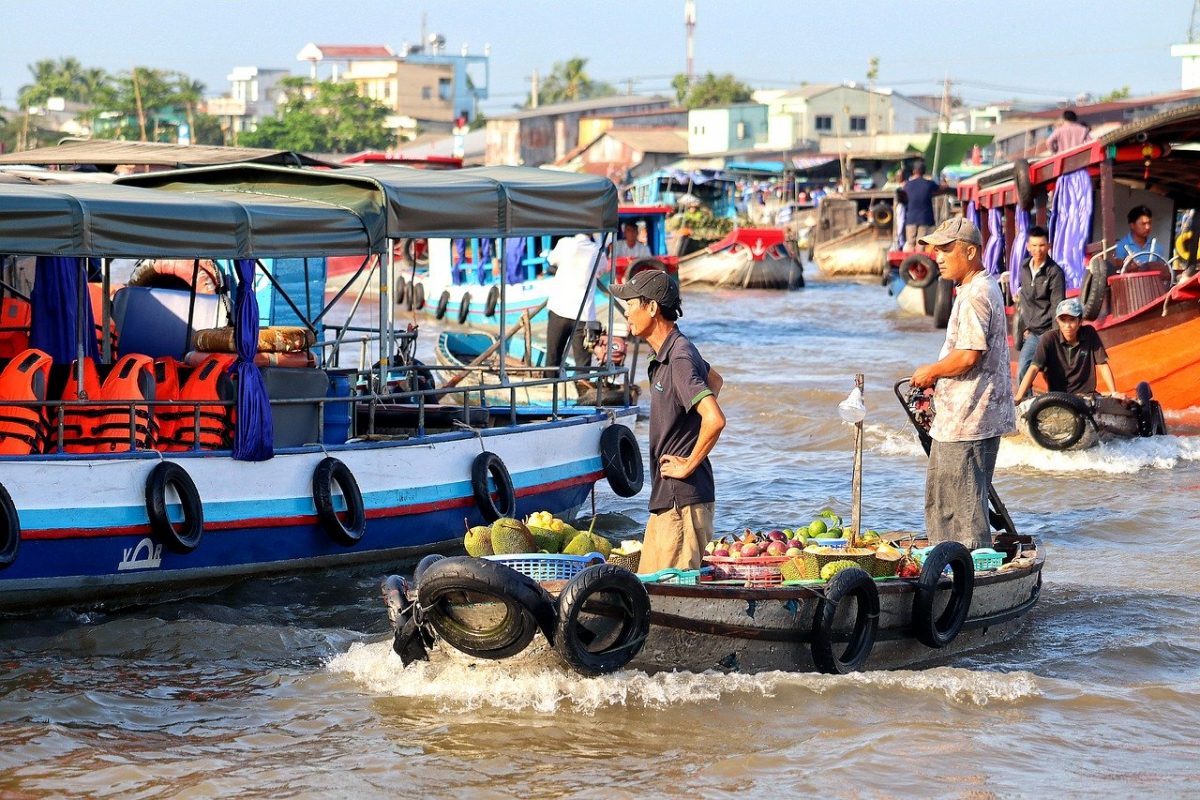 Now, all you see are staged primarily for the tourists. I mean the businesses happen for real of course, but in reality, most of the actual shops of the floating market have moved to land, and what remains are for a show for tourists.
Phu Quoc island is the most popular among them all and is the most commercialized.
How to avoid: Instead of taking combo tours, try planning trips to smaller islands, and don't spend more than half a day or a day at best.
There are alternative cultural and even private tours that offer better experiences, so book them instead of these tours that will put you with another 50.
Tackling Vietnam Tourist scams
Alongside tourist traps exist scams in Vietnam, some general in nature, and a few specific to this country alone.
In recent years, Vietnam's tourism industry has matured a lot, and once very notorious scams don't happen now, which mean you can say that the worst is behind.
But still, you need to use your common sense and go away if things sound too good to be true or people are more helpful than you expect them to be.
The Vietnamese are some of the kindest and the friendliest people, so don't get confused or suspicious, but look out for some things.
One of them used to be and still is Visa, which you can sort online. You might be approached at every town by tuk-tuks and tour operators trying to offer incredibly low prices at first, and then once they engage with you, quote whopping prices.
Some people can try to come up offering offbeat and unique experiences – somethings that you might never have heard or read, so if something sounds fishy, it probably is. Trust your gut, and everything should be fine.
Sex tourism and drugs
Prostitution is illegal in Vietnam, so don't expect rampant sex tourism to happen, at least not out in the open. If you want to find girls in Vietnam, take care, be nice and respectful them if you want to date them.
Sometimes foreign travelers, especially young guys, are scammed, and locals approach them on the pretext of finding Vietnamese girls and date nights. 
Similarly, all drugs are illegal in the country. Local touts will approach you throughout your trip, but you should avoid possible.
Vietnam backpacking – What to pack
Due to different weather in different regions of the country, your packing for Vietnam might look a little confusing at first.
Don't worry; I have sorted it out for you. Check this detailed post to get your ultimate packing list for Vietnam. 
Travel insurance is mandatory for your Vietnam backpacking as it is always recommended to keep yourself insured when on the road.
Vietnam Backpacking Budget
Let's talk about money and everything around it.
Currency in Vietnam
The currency of Vietnam is called Dong, commonly called Vietnamese Dong – VND. There are plenty of denominations available, which means you will feel your hands full of currency with various denominations – aka, you will feel rich!
Seriously though, don't display all the cash, definitely when you have an audience.
ATMs or Currency exchange?
If you are wondering whether it is better to use ATMs to withdraw or head to currency exchange centres to get your money converted, I'd suggest ATMs. The reasons are:
The exchange rates, conversion fees and withdrawal fees are all reasonable and standard(can be high for Euros and USD sometimes).
Next, you can avoid scams of duplicate local currencies, overcharging and overpricing, which are possible at exchange centres.
Also, if you use ATMs, you have control over how much you withdraw, which you can keep it to a minimum to avoid carrying massive amounts of money in your wallets.
International travel cards have become the new norm, which you can get through your home banks. They are easy to use, and the rates are better.
Now, if for some reason, you have a currency that you need to exchange, avoid doing so at airports as they give the worst rates. When you first land in the country, you can straightaway go to an ATM at the airport, and draw a minimum amount.
Then once you get to the city centre, you will find plenty of small and big shops offering currency exchange. Walk to many of them, compare their rates and go for the best.
How much does it cost to go backpacking Vietnam?
Your Vietnam backpacking cost is subjective. It depends on how much money you have or plan to spend, like your mode of preferred transport – flying V/s taking buses and trains, the season during which you travel, accommodation preferences, your food and drinking choices and shopping habits.
Some of these make minor differences while many of these shift your final budget by significant degrees.
The general ballpark figures would be USD 12 to 15 per day per person for a backpacker(you can even keep it to 10 per day), USD 25 to 30 per day for a mid-range traveler, and USD 40 to 55 per day per person if you want to enjoy luxury.
Let me share a further breakdown of daily costs to give you an estimate for all types of travelers.
Vietnam Backpacking daily costs:
| | | | | |
| --- | --- | --- | --- | --- |
| Expenses | Very Frugal traveler | Budget Backpacker | Mid-Range traveler | Luxury traveler |
| Accommodation | $3 to $6 | $4 to $8 | $5 to $8 | $10 to $15 |
| Food | $2 to $5 | $4 to $6 | $5 to $10 | $10 to $15 |
| Transport | $2 to $5 | $2 to $5 | $5 to $8 | $10 to $20 |
| Nightlife | $0 to $3 | $3 to $10 | $5 to $15 | $10 to $20 |
| Activities/tours | $0 to $8 | $3 to $10 | $5 to $15 | $10 to $20 |
| Total(range) | $7 to $27 | $13 to $29 | $25 to $56 | $50 to $85 |
Budget travel in Vietnam – Some tips
Below tips are not only applicable for Vietnam, but these are general tips that would help in keeping your costs at a minimum. So some of the ways how you can cut down further on your expenses are:
Try Couchsurfing
Couchsurfing means you will get a free place to stay, a friendly host to show you the areas around and fellow travelers that you can befriend.
Cook food
The food in Vietnam is incredibly cheap, but you can reduce your expenses even further if you fix your breakfast, lunch or dinner at your hostels. Seven-Eleven shops have very affordable ingredients, including veggies, meat, pasta, bread and noodles that are quick to make and to fill.
Go hitchhiking
Thanks to plenty of travelers on the road in both directions, it is fairly easy to stick your thumb out and ride alongside them. It is a chance to save some money and also make friends and have company as you go backpacking Vietnam.
Where to stay while backpacking in Vietnam
Vietnam is backpacker-friendly in many ways, especially when it comes to budget hostels. You get accommodation for as low as $3 or $4, and these come with pretty awesome amenities and locations.
It is pretty easy to score a place at budget houses and hostels even during the peak season. The good thing is if you plan your trip a little well ahead, you get great deals on hostels and hotels in Vietnam.
Here are some of my recommendations for backpacking hostels in all the destinations.
| | | |
| --- | --- | --- |
| City | Hostel | Why you should stay here? |
| Ho Chi Minh | | |
| Mui Ne | | |
| Hue | | |
| Danang | | |
| Hoi An | | |
| Da Lat | | |
| Phong Nha | | |
| Ninh Binh Tam Coc | | |
| Hanoi | | |
| Sapa | | |
| Halong Bay | | |
Sim card, Internet & WiFi in Vietnam
The internet in Vietnam is great, and if you are a digital nomad who works on the go, heading to one of the plenty of cafes would be your best bet, where the WiFi is great. Sure, there are certain exceptions, but overall, the quality of the internet in Vietnam is high and available easily.
All of the hotels, restaurants, cafes and even bars have WiFi, most of the time freely available(of course, you have to buy something).
If you are wondering whether you need a Sim card, the decision is up to you. The prices are very cheap and a sim card will not weigh heavily on your pocket.
One advantage of having a local sim card is that you will have access to maps all the time and navigating is easier when on the road, especially if you are driving or traveling alone. 
Another advantage of having a sim card is that you can book cabs and motorbikes using Grab app(You need a local number to book on Grab).
Of course, you can also keep in touch with your loved ones with a local number. So if you want a sim card, do go ahead.
Buy them at one of the stores rather than at hotels, hostels or guesthouses as the price at stores are lower.
What to eat in Vietnam
Vietnam, the foodie's paradise offers you plenty of cuisines. Here are some of them that you should try:
Pho – The Vietnamese Pho or the Noodle Soup is the staple food throughout the country, which comes in different variants. Made of basil, sprouts, lime, bamboo shoot and lemongrass, the Pho tastes different in all regions.
Try it at the local restaurants or on the streets where locals eat, because that's where you will find the best Pho.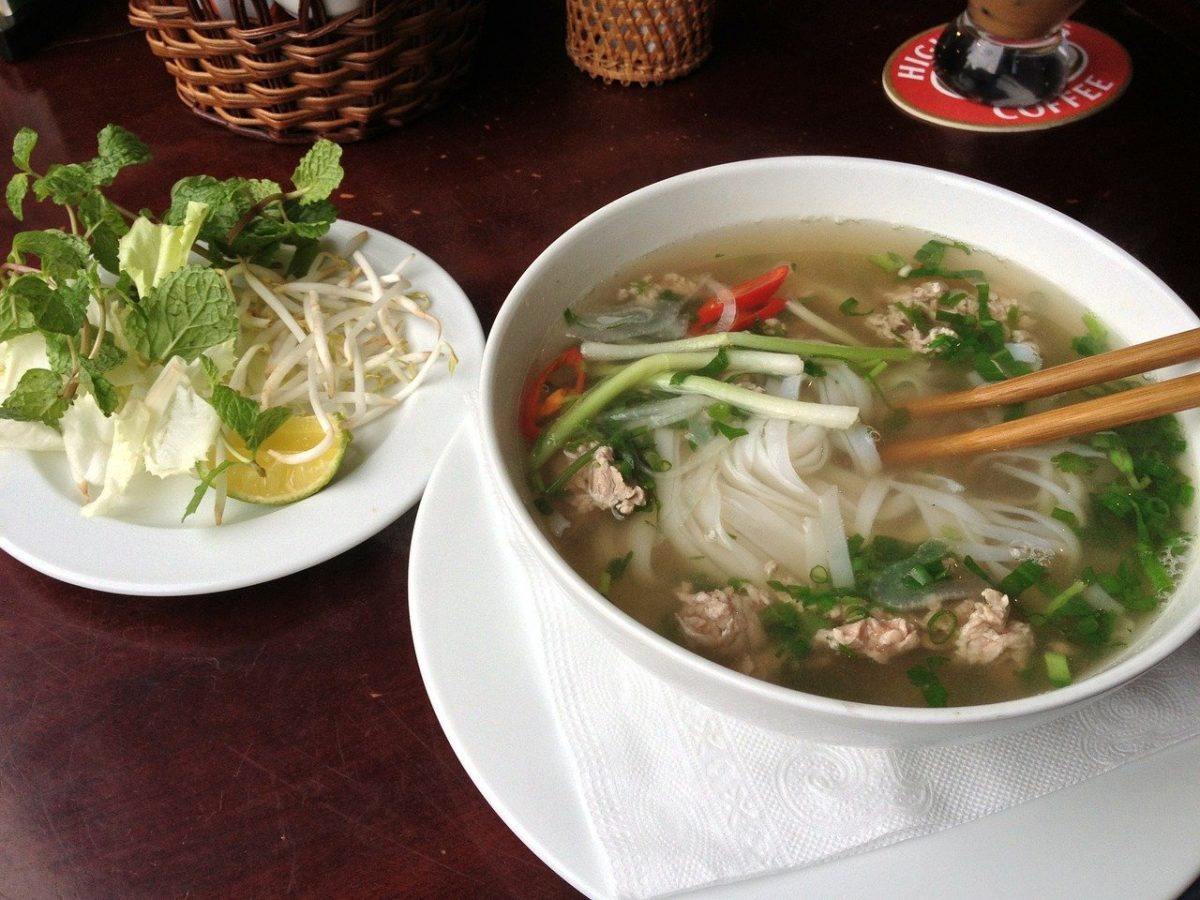 Egg Coffee – Vietnam's coffee is among the best in the world. Here, you will probably also find more flavours and experiments in any other country.
Try Egg coffee or Cà Phê Trúng made of condensed milk, egg yolk and coffee beans. You will either hate it or love it, but to know that you should try it once!
Vietnamese spring rolls – Spring rolls are one of the best dishes in the country. Wrapped in thin rice paper, you will find noodles mixed with vegetables, meat and seafood. Don't get deceived by the small size, because they are filling.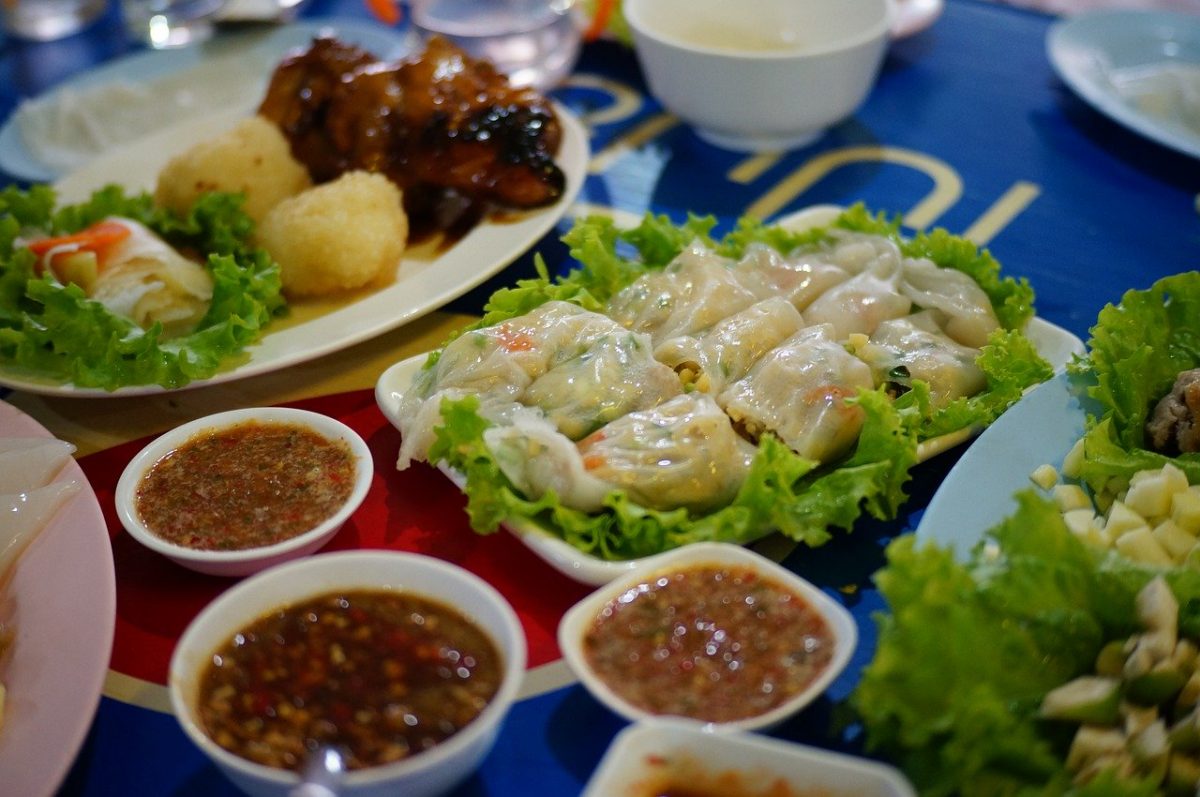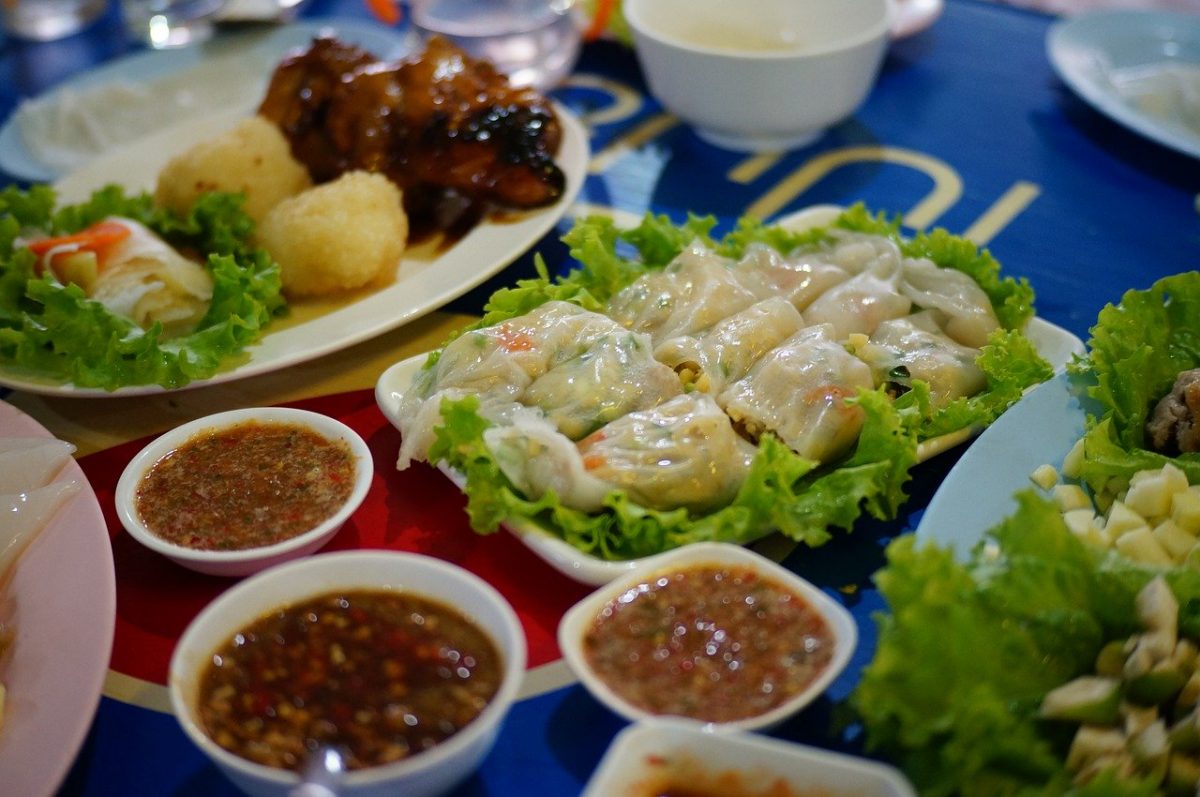 Steamed Sticky rice – Steamed sticky rice is another staple food across SE Asia. Called Xôi, you can try anything – mango pulp, coconut, beans, with a clear soup or any meat. It is one of the cheapest and most readily available dishes in the country.
Cau Lau – Cau Lau is a dry noodle that's less known than its counterpart Pho but is undoubtedly worth trying when you go to Hoi An, as it is the town's speciality.
Language in Vietnam
Most people in service in the tourist industry including hotels, guesthouses, tour operators and motorbike vendors in Vietnam speak fluent English and some know even French.
Otherwise, people in the cities are aware of basic English phrases, and if you go deep into the rural towns, it is hard to find English speakers. But sign language works! Seriously, language shouldn't be a problem while backpacking Vietnam
Basic Vietnamese Phrases
Get a hang of some of these basic Vietnamese phrases that will come in handy and make locals smile.
| | |
| --- | --- |
| Hello | Xin Chao |
| Thank you | Cam on Ban |
| How are you? | Bạn khỏe không? |
| What is your name? | Tên của bạn là gì? |
| I am sorry | tôi xin lỗi |
| I don't understand | Tôi không hiểu |
| Goodbye | Tam Biet |
| What is this? | Cái này là cái gì? |
| How much? | Bao nhiêu? |
What Books to read while traveling Vietnam
There are plenty of incredible books that tells us a lot about this beautiful country of Vietnam. Here are some of the ones that I would recommend you to read before your Vietnam backpacking.
Saigon: An Epic Novel of Vietnam – This is a fiction book based on the war that involves romance and tragedy too, and is a must-read to get a glimpse of how the war changed the lives of the people.
Catfish and Mandala – It is the travel journey of a man who cycled across Vietnam for over a year, and is a beautiful book that captures the country.
When heaven and earth changed places – This is the story of a survivor of the war who moved to America and back to Vietnam, and gives an account of life at both places during these times.
Fields of Fire – One of the great books about the war, which beautifully captures the various unseen and unheard stories and emotions, which gives us a glimpse of life around the war.
The Sorrow of War – It is written by a Vietnamese soldier who was in the war in the northern region, and as the name suggests, it is a heartfelt, firsthand account of the horrible outcomes of a war.
Embers of War – A Pulitzer prize-winning book that exhaustively documents the series of events that led to the destructive war in Vietnam, claiming lives and livelihood.
The Quiet American – A beautiful fictional novel and one of the great movies about life in Vietnam
Vietnam A to Z – This colourful book gives a lovely introduction to the country, and is perfect for children or if you want to read it while traveling with them to Vietnam.
Inside out and back again – How about knowing a beautiful perspective of Vietnam from a 10-year old girl? This is another book to enjoy with your family.
Ways to do Responsible Vietnam Backpacking
It is important to appreciate and be grateful while traveling. Also, being a responsible traveler doesn't mean you enjoy less or compromise or have to put in a lot of effort.
Your simple deeds and acts can go a long way in contributing to the environment, economy and in the life of the people you meet. Here is how you can do your bit
Carry a refillable water bottle
This is a small but very significant way to travel responsibly as you will avoid buying and hoarding hundreds of plastic water bottles.
The hotels and hostels in Vietnam generally provide clean, filtered water, which you can use, and thus save some money as well as be thoughtful.
Do Volunteering in Vietnam
If you are a nomad that spends the better part of the year traveling, one of the ways to enjoy Vietnam backpacking is to volunteer, which will enable you to spend many months in the country and enjoy it very much.
It is one of the best ways of having an enriching and fulfilling experiences on the road.
You can volunteer at hostels, be a bartender in pubs and restaurants, home sit or take care of pets. Some of these pays, but most are not paid, but your accommodation and food will be covered.
This is a win-win for both parties. You will have some of the incredible experiences of volunteering in a foreign country.
If you want short or long paid gigs – you can teach English in schools, which way pretty well if you are a native English speaker.
There is always a demand for foreign English teachers and you can easily find a job as a teacher. You can also try farming or teaching basic computer skills to students.
Eat at local restaurants
The phrase 'Eat where the locals eat' has more than one advantage.
You will get to taste the most authentic and delicious Vietnamese food at great prices, make friendships with locals and most importantly, this way, you will contribute to helping small shop owners and their staff monetarily to sustain and grow. 
Avoid activities that torture animals
In many parts of SE Asia and also in the world, thousands of animals are tortured in many ways, which we don't see at first as they are disguised to be a part of tourist activity or entertainment.
Torturing animals in any form is a sick way to get entertained – Riding elephants, caged animals in a zoo, animal shows, trained animals putting performances – Stay clear from any of these.
It is your personal choice if you still want to go ahead, but understand how ethical it is to treat animals in these cruel ways. Your participation as a foreign traveler will only encourage locals to continue believing that there is nothing wrong.
For example, there is this Ostrich-riding activity in Mui Ne, which I was shocked to witness. It is appalling and heart-wrenching to see poor birds trying hard to carry more than they can, and being beaten and malnourished on top of it.
You should at least avoid being part of these things if you can't do anything more.
Teach your children that these things are not okay, and you will do your further contribution in being a responsible traveler. I have been guilty of visiting these activities myself in my early traveling days, and now, I completely avoid entertaining such businesses.
Avoid buying animal products
In SE Asian countries including Vietnam, you will notice weird products made from animals that are already endangered. – Selling turtle meat and shells – Avoid consuming turtle meat.
Whiskies from snakes and scorpions, bags and clothes from animal hides, sculptures and statues from tusks of elephants and so on. Strictly stay away from buying all these products.
These are sold illegally and you could be punishable for possessing these items if you are checked at borders or airports.
Avoid the use of plastics
Vietnam is one of the countries that is striving hard to move towards being plastic-free. So avoid carrying or purchase of plastic bags and non-recyclable items.
You can refuse to use plastic bags when you shop at Seven-Eleven or any other markets and shopping malls. Instead, bring a few paper bags when you travel and use them.
Avoid haggling a lot
Yes, it is true that the locals quote unreasonable prices to tourists some times, but try not to bargain a lot. You are reducing their profit margin when you haggle so do it reasonably. Remember that through any purchase in any way you are contributing their economy and helping their livelihood.
Take fewer planes
Sure, planes are comfortable, time-saving and whatnot. But think of the carbon footprint and how it is impacting our planet, and be mindful to avoid them as much as possible while traveling.
If every one of us does our bit, we will collectively keep our earth a better place. For example in Vietnam, there is excellent connectivity via buses and trains, so take them instead and avoid the flights.
Support local enterprises and community development
Vietnam is home to plenty of local enterprises that provide economic and social support, especially in remote towns in the north and central Vietnam.
Centres such as plantations, farm stays, small-scale industry, textiles, paintings and weaving are some of them where you find centres.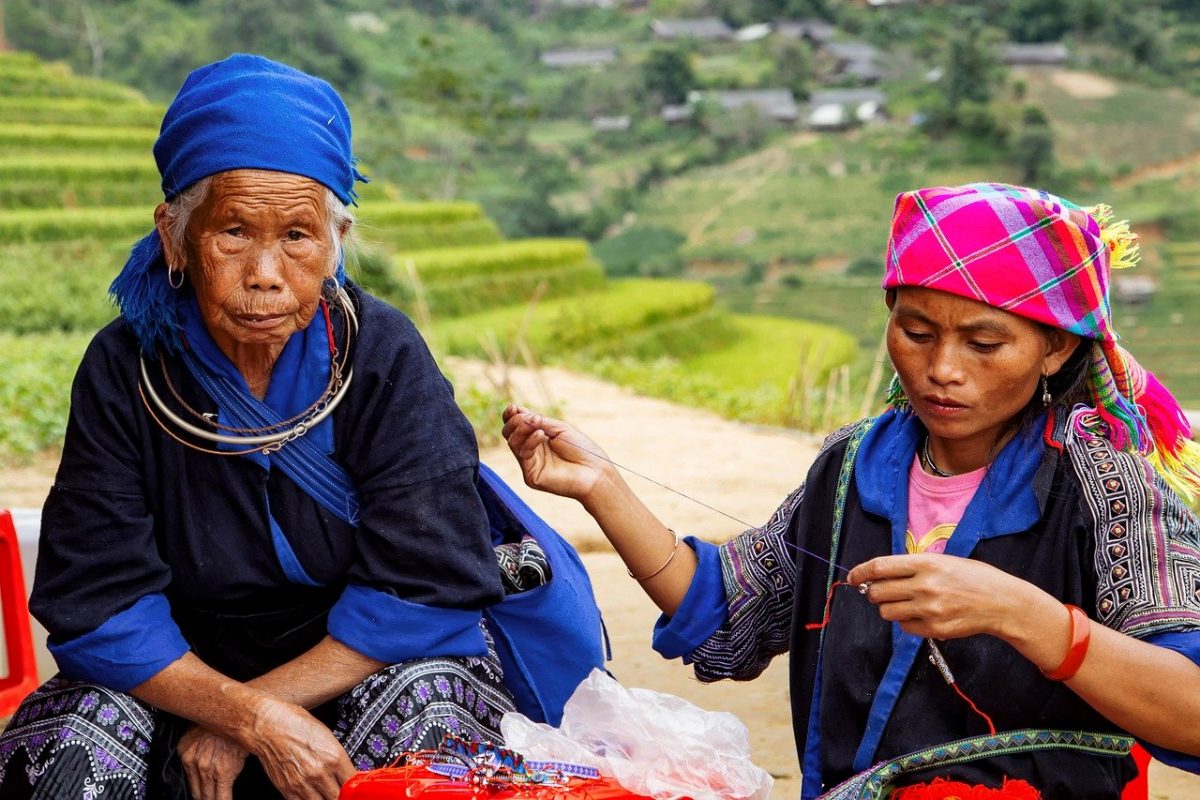 You can visit them and buy a few things, and help them in any way possible. Staying at homestays run by communities in villages is not only super fun, enjoyable, an opportunity to witness the countryside life and spend time with locals, but it is also a contribution to these people.
Respect everyone and be kind
These things go without saying, but unfortunately needs to be mentioned as travelers, especially foreign travelers are known for their holier-than-thou attitude, which creates resentment in the locals.
Treat everyone the way you would like to be treated – Tuk-Tuk drivers, street shop vendors, tourist guides, hostel janitors, waiters and helpers in restaurants, mechanics – whoever it is, be kind and respectful, and know that all are equal. You are not superior to them in any way.
Especially, if you come in contact with sex workers, treat them with respect, and know that they are only doing their job. Keep your beliefs and thoughts about prostitution to yourself. Women and girls in Vietnam in the sex industry are people at the end of the day and treat them as such.
Vietnam Backpacking – Final thoughts
Backpacking in Vietnam is one of the most enriching, incredible experiences you can have as a traveler. Whether you are traveling alone or with your partner or with your family, you will enjoy most of the pieces of the country throughout your trip.
Stay safe, take care and don't forget to have fun while you explore the beauty, culture, hospitality and food of Vietnam. If you have questions regarding anything, shoot them in the comments below.
There are tons of posts on Vietnam for you and I'd recommend you check them out to plan and enjoy your Vietnam backpacking the most.
Title for This Block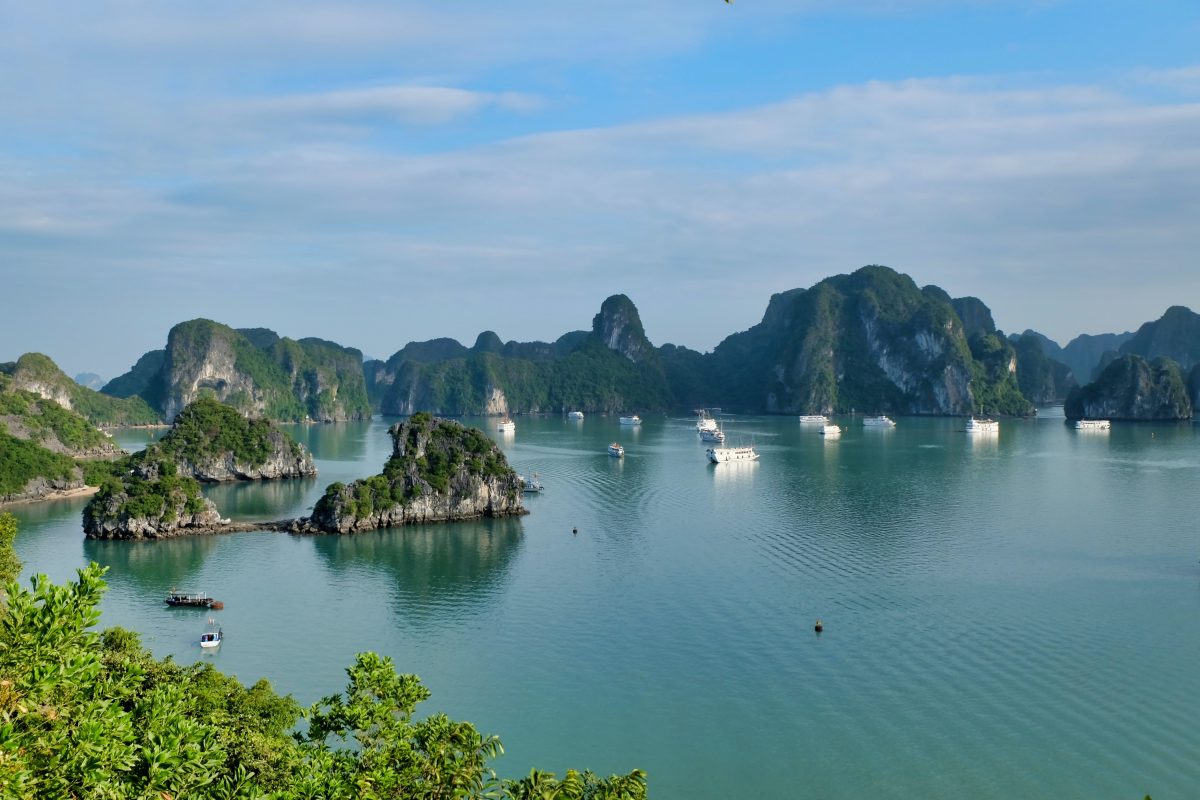 If you are looking for a perfect Halong Bay itinerary, you have come to the right place. Halong Bay is…