Are 3 weeks in Vietnam enough? Not really, because this beautiful country has plenty of things to offer. But certainly, have a 3 Weeks in Vietnam itinerary is an ideal duration to explore enough places in this gorgeous country without feeling rushed. I spent a month backpacking solo in Vietnam and loved every bit.
Based on this, I am sharing this exhaustive guide that will help you plan your Vietnam itinerary. You can find all details, including where to stay, what to do in each city and how to get around.
Also, if you are only going to spend 1 week in Vietnam, or 2 weeks in Vietnam, you will find everything you need in this post. If you want a 1 month Vietnam itinerary, I have added that too.
If you are planning a trip to Vietnam, you can use this comprehensive 3 week Vietnam itinerary, to travel from the south to the northern part of the country. It starts from Ho Chi Minh and ends in Hanoi, traversing along with some beautiful towns.
You can use this 3 weeks in Vietnam itinerary even if you are going to do it from the north to south, starting from Hanoi and ending in Ho Chi Minh. So sit tight and check out this Vietnam itinerary to figure out how to spend 3 weeks in Vietnam.
*Disclosure – This post contains affiliate links, which means when you book the recommended tours or transfers, I will get a small commission with no extra costs to you to help me provide high-quality content for free for you.
Is it worth going to Vietnam?
If you are contemplating about 3 weeks in Vietnam itinerary, it's awesome because you should choose Vietnam as it is one of the insanely incredible countries in SE Asia. For starters, it is super cheap to travel in Vietnam.
It is also one of the few countries where you can explore on bike, yes, I am talking about 3 weeks in Vietnam itinerary on a motorbike!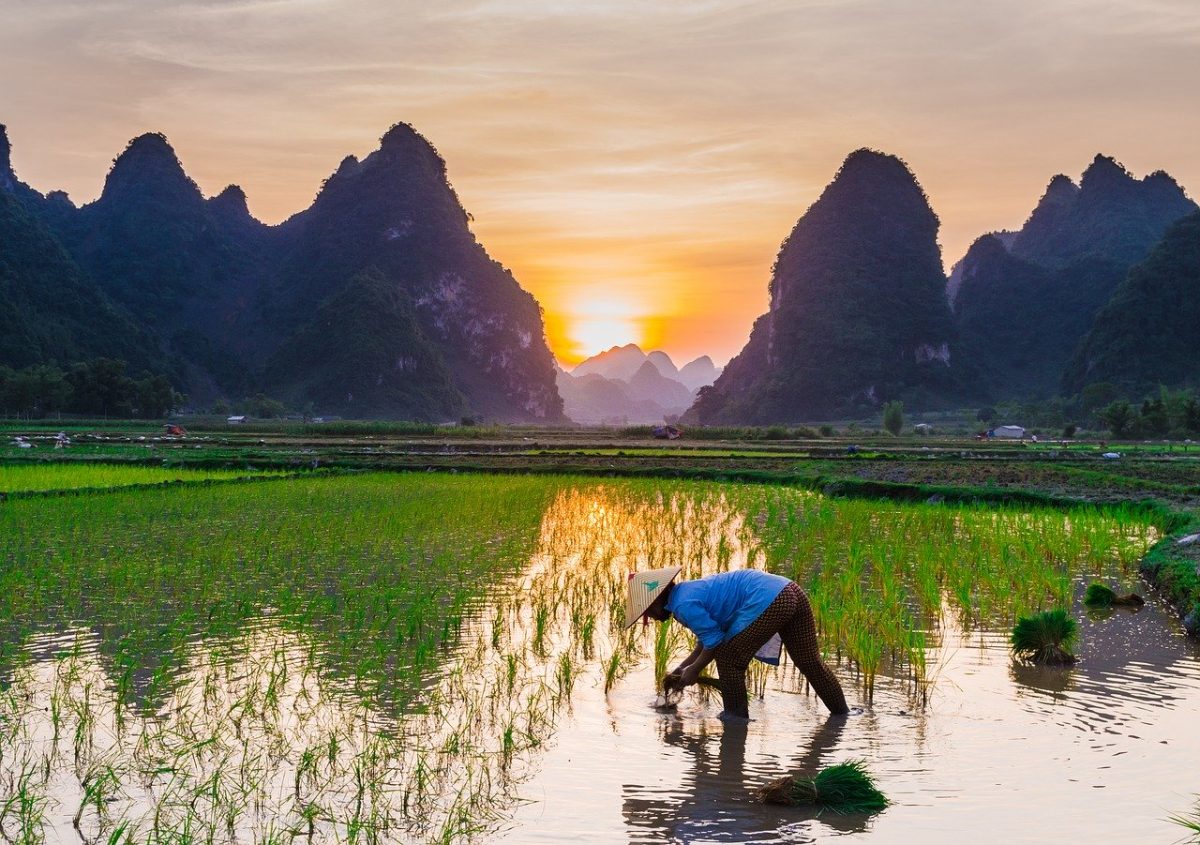 The country seems small on the map, but you will be surprised how all sorts of things are packed here and how it is not really that small. Beaches, mountains, terraced-fields, lovely islands, quaint villages, UNESCO heritage sites, delectable local cuisine, oh-so-tasty Vietnamese coffee and beer – all of these will make you fall in love with the country.
Brief 3 Weeks in Vietnam Itinerary
Before we get into the details, here is how you can spend 3 weeks in Vietnam. I have included the last day to leave the country and a day at the beginning where you would arrive and settle in. So it is a 19-day Vietnam itinerary to be precise.
Day 1 to 3 – Ho Chi Minh
Day 4 to 5 – Mui Ne
Day 6 to 8 – Dalat
Day 9 to 10 – Hoi An
Day 11 – Danang/Hue
Day 12 to 13 – Phong Nha
Day 14 to 16 – Ninh Binh Tam Coc
Day 17 to 19 – Hanoi
Day 20 – Halong Bay
Day 21 – Hanoi
Read further to see how you can alter the days and destinations with available options.
3 Weeks in Vietnam Itinerary
In this section, you will find details on how to plan your 3 weeks in Vietnam Itinerary week by week. If you plan to do this trip from Hanoi, just reverse the itinerary.
Week 1 – Southern Vietnam – Ho Chi Minh, Mui Ne, Dalat
Your first week in Vietnam would be about arriving, sorting your Vietnam Visa, and settling in before you get exploring. You can plan to check out 3 cities this week – Saigon, Mui Ne and Dalat. Read next to find a detailed itinerary for each day.
Ho Chi Minh – 3 days
Ho Chi Minh is the largest city in Vietnam and is the country's former capital. It will be a cultural shock to many people, especially if you are traveling in SE Asia or Asia for the first time as you come across the bustling traffic, snarling horns, and too many people.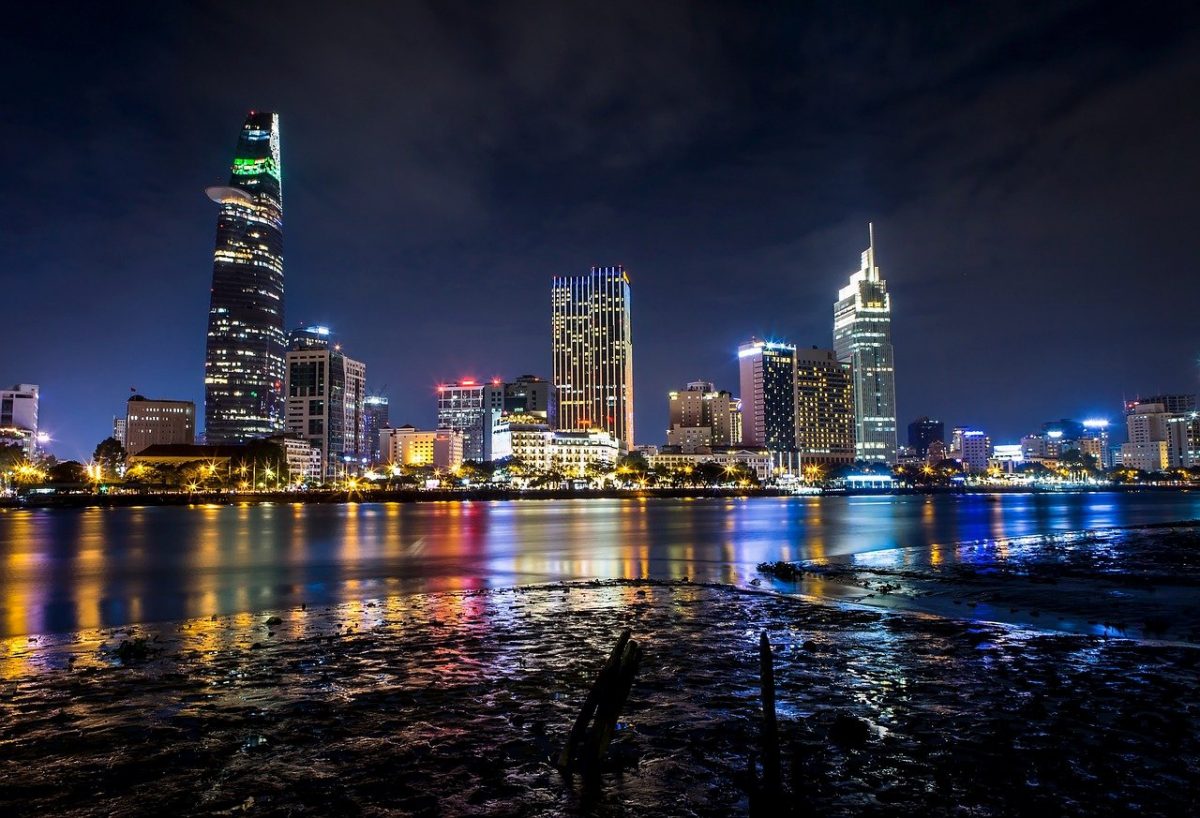 Ho Chi Minh, popularly called also as Saigon on the banks of the Mekong is the cultural and financial hub of the country and offers unique glimpses of Vietnam through its share of markets, old quarter and skyscrapers.
How to get from Ho Chi Minh Airport to city?
If Ho Chi Minh is your first destination, you will land at Tan Son Nhat International Airport in the city, to which there are direct flights from several cities in the world. The distance from Ho Chi Minh airport to downtown is about 7km.
Taxis – There are different types of local taxis, but taxi scams are high at the airport. A ride to the city costs about USD 10, and your challenge would be in warding off the touts and finding the right cab for you.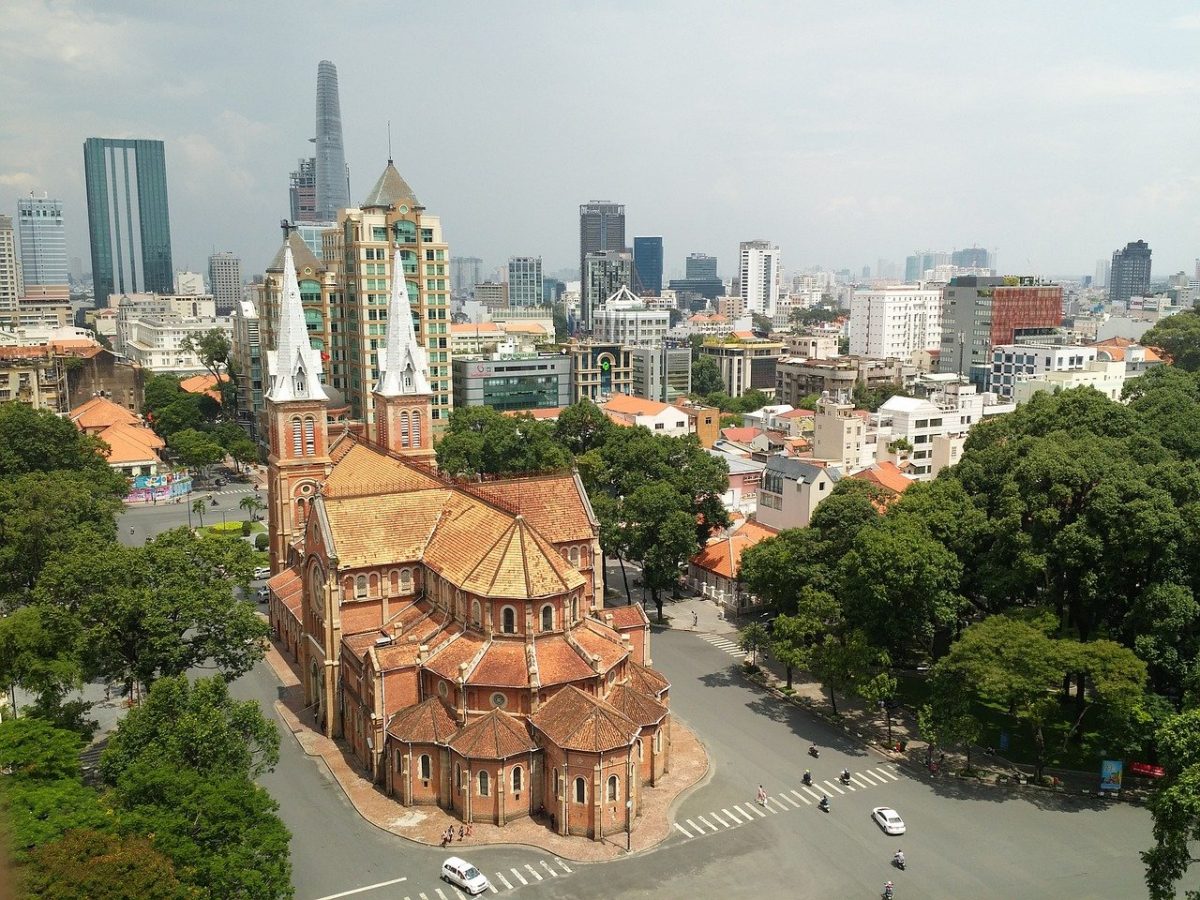 Avoid any other taxi other than Vinasun(white) and Mai Linh(green colour), which are available once you turn left after exiting the airport.
Editor's recommendations – For cheaper and also comfortable cab transfers, it is best to book this Get Your Guide's airport transfer shuttle to Saigon city centre. You can book this transfer directly to your hotel doorstep or to districts 1 through 5. You can easily book online with one click and free cancellation up to 24 hours.
Bus from the airport – The cheapest option to travel from Saigon airport to downtown is to take the local bus. These buses arrive at District 1, which is the centre of Saigon. The most popular is the bus 109(yellow bus), while the cheapest is bus 152(green colour).
Turn right once you exit the airport, and keep walking until you find platforms where you will find both yellow and green buses. Check for 109 or 152, which run from 5 AM to 1 AM at night, every 20 minutes.
The cost of bus 152 is 25 cents, while 109 costs about 85 cents. You can directly get the ticket on the bus. It takes about an hour to reach downtown by bus from the airport. If you are travelling during peak hours, expects delays due to traffic jams.
Where to stay in Ho Chi Minh?
Ho Chi Minh is quite big and is divided into 24 districts. District 1 is the heart of the city. The downtown Saigon spreads across many landmarks, and one of the popular neighbourhoods to stay in the city.
You can find all hotels in all budget ranges. Since it is the city centre, expect a lot of crowds and noise until early morning hours.
If you want some area that is quieter, one of the best places to stay in Ho Chi Minh is District 3, which is not far away from downtown.
District 4 is also popular and Chinatown, which is in District 5 is an alternate option if you are looking for budget stays and also prefer basing close to the centre.
Check deals on Ho Chi Minh hotels here.
Best Hostel -Best mid-range hotel – For Luxury at a reasonable price –
Day 1 Ho Chi Minh
Depending on the time you arrive at Ho Chi Minh, take a few hours to check-in, freshen up, grab something to eat and rest for some time. You can keep your first day to settle in, relax and plan your trip.
Or if you are ready to go and have time, then head to Bitexo financial tower at District 1 to get a 360-degree view of Saigon from the top.
There are many rooftop restaurants at this tower, so you can have a relaxing dinner enjoying the panoramic views.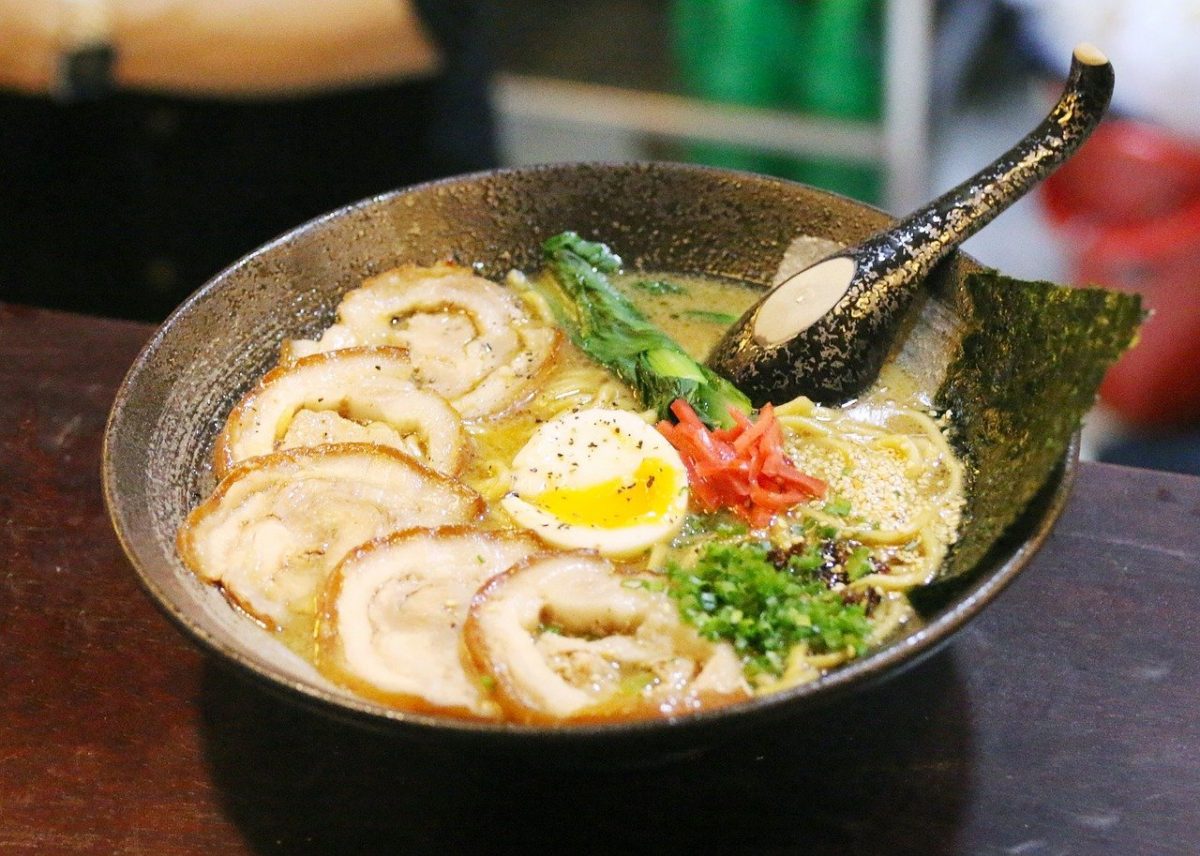 If you want to try local food, head to China town, which has a lot of cheap local restaurants. Try Pho Sai Gon, or Saigon's noodle soup, which comes in seafood, pork and beef variations.
Also, try the sour fish soup and fried fish balls, which is very popular.
If you are a vegetarian, you can get one with veggies alone. Or, I'd highly recommend booking this Vegan Saigon food tour by scooter.
Recommended: Book this private evening walking food tour in Saigon which has excellent reviews too. This best experience is given by a private English-speaking guide for foodies.
Day 2 Ho Chi Minh
Start your day early because you have a lot of things to do in Ho Chi Minh today. Explore the War Remanents Museum, which has exquisite collections of the Vietnam war.
This place is very popular and gets crowded, so go early. Then head to Notre Dame Cathedral and the heritage Saigon Central Post office, which are close to each other.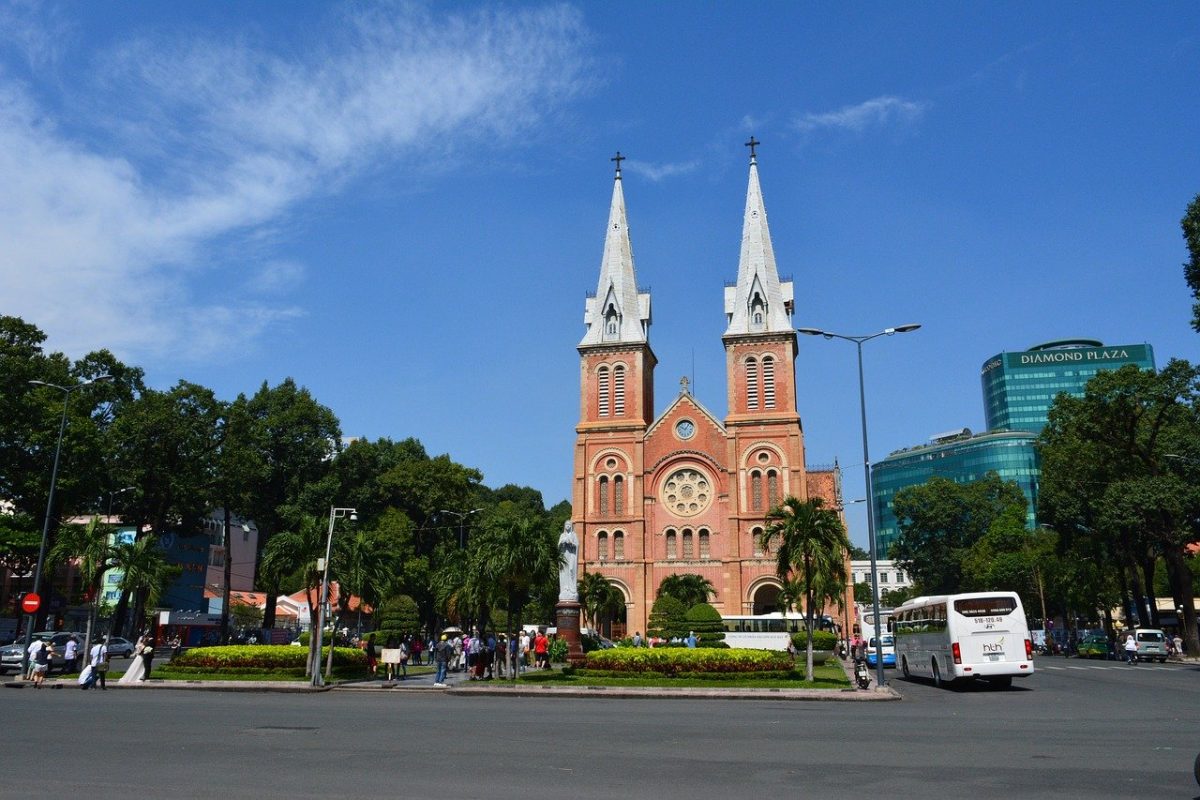 Then head to Ben Thanh market. You can have lunch at one of the many local restaurants around the market first, after which you can check out Ben Thanh.
Next, take a boat trip in the Mekong to witness a stunning sunset. You can either take local public boats at Bach Dang pier.
Take the boat trip that passes through 9 districts of Saigon. Admire the views of the city across the river on this trip that lasts for almost an hour.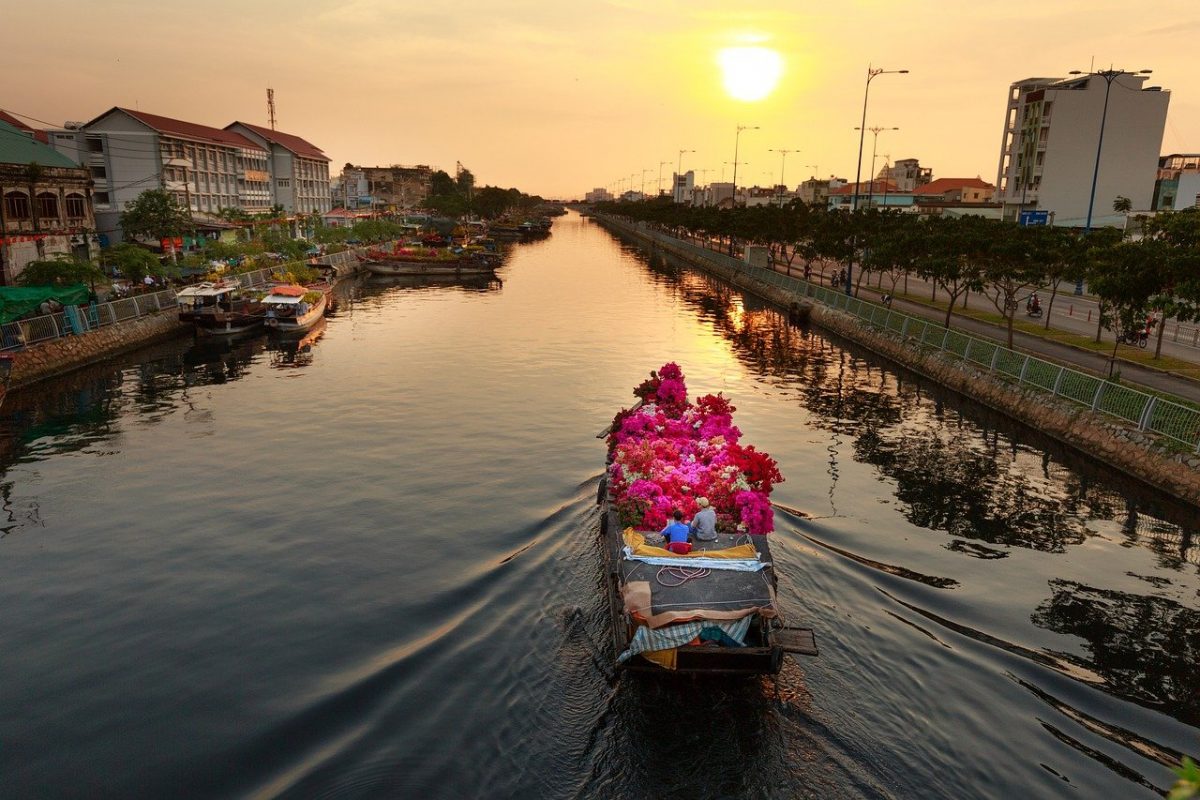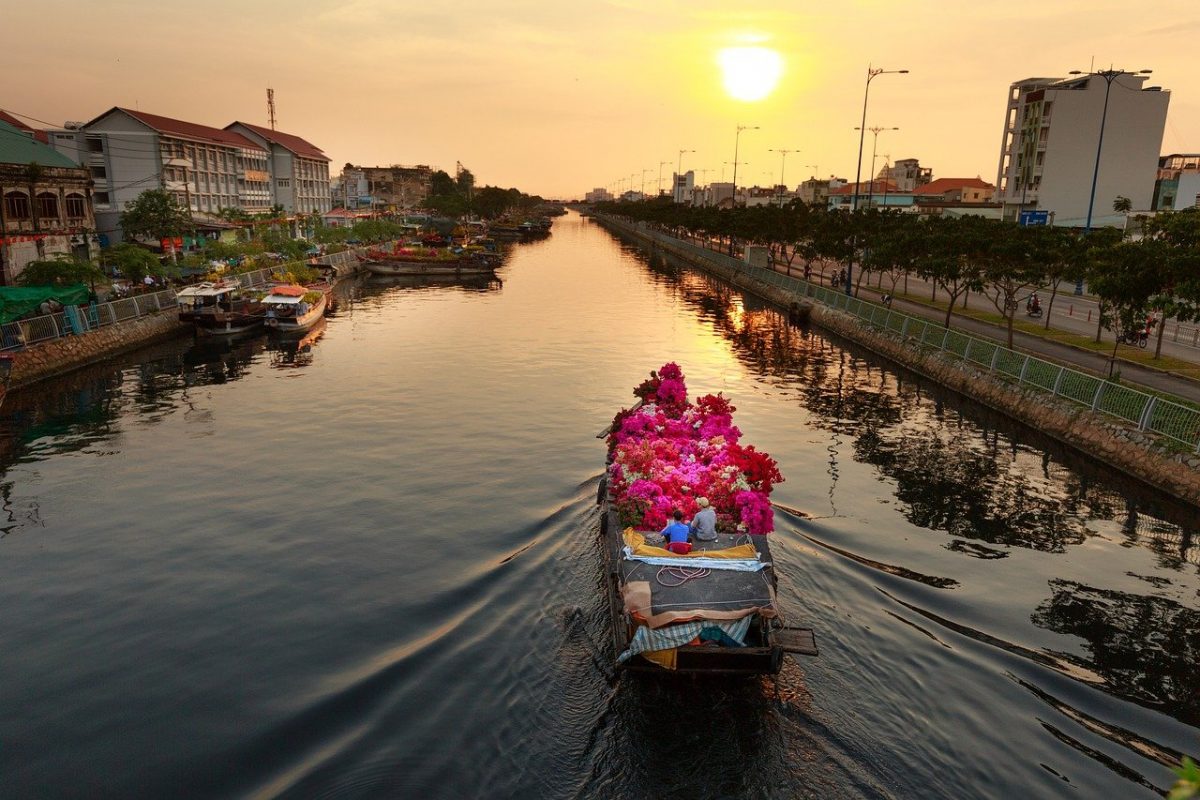 If you want a private boat tour and intend to spend the night on the river, sunset boat cruises are best, which also include light dinner and drinks in the tour cost.
Recommended cruise: Ho Chi Minh City: 3-Hour Evening Tour with Dinner
Begin your night by heading next to the Walking street or Bui Vien, which is known for egg coffee, beer, and many excellent Vietnamese dishes.
This street is the centre of Saigon's nightlife. So you can spend the night hopping bars, trying local delicacies, and shopping.
Below are some more highly recommended guided walking food tours in Ho Chi Minh you should check out:
Day 3 Ho Chi Minh
On your last day in Ho Chi Minh, you can either continue exploring other attractions in the city or plan short half-day trips or day trips.
You can take a guided Cu Chi Tunnels trip and visit Cao Dai Temple as well.
Since I wanted to make the most of my time, I took this afternoon guided tour of Cu Chi tunnels, which I highly recommend if you want to combine another activity like a boat trip.
Or Plan a trip to the Mekong Delta islands, which include guided tours to Phu Quoc, Can Tho and others.
If you want to stay in the city instead, visit the Reunification Palace in the morning after a leisurely breakfast, and then head to Chinatown in the afternoon.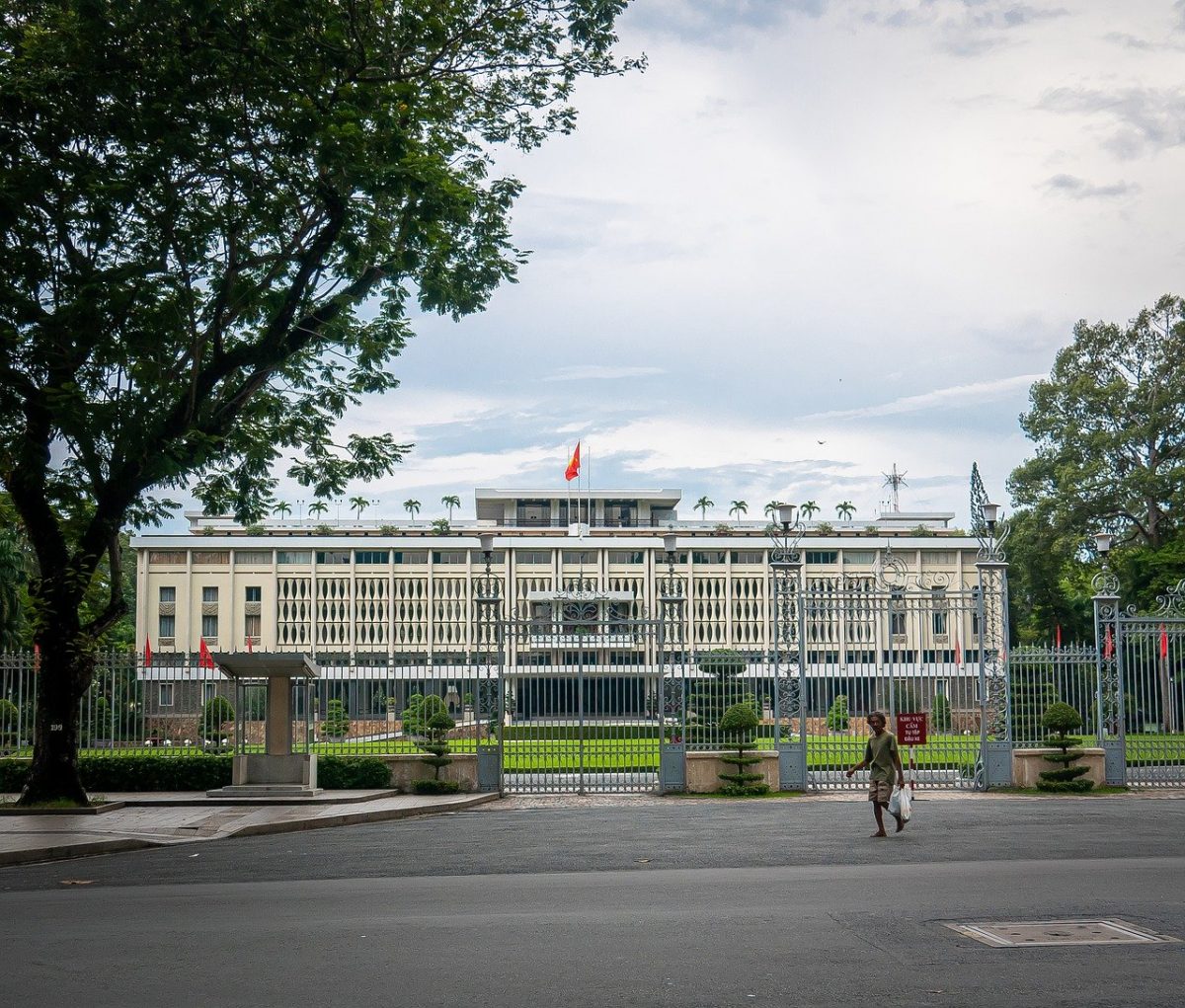 You can try Saigon cuisines for lunch at China town after which you can explore the vibrant streets here.
The Chinese have been residing here since the 15th century, and the area is rich in their traditions and culture.
Pay a visit to the famous Chinese Thien Hau Pagoda here, before you end your time at Saigon.
Mui Ne – 2 days
Mui Ne is a lovely beach town, home to luxurious resorts as well as plenty of backpacking hostels, which are known for splendid parties.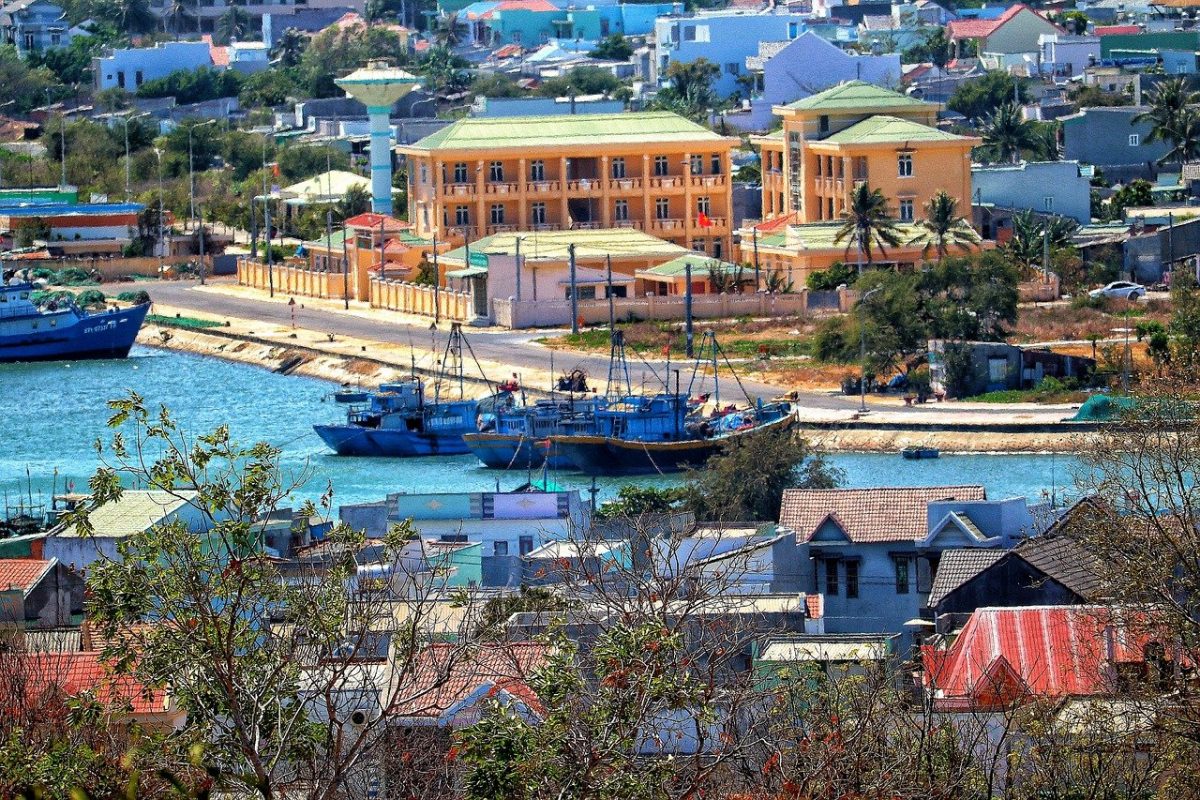 After spending your time in the hectic Ho Chi Minh, Mui Ne will be a welcome to you; it's time to get your beachwear and sunscreen out.
If you want to relax, you can pretty much stay in Mui Ne itself for weeks.
How to get from Ho Chi Minh to Mui Ne?
There are plenty of buses available from Ho Chi Minh to Mui Ne. It takes about 6 to 8 hours to get to the town, and you can get your tickets at hotels or from tour operators in Ho Chi Minh.
The bigger and better buses get filled up soon during the peak season, so it is recommended to book earlier.
Smaller buses are cheaper, but take slightly longer time and aren't that comfortable. The bus ticket costs about 6 to 8 USD.
Where to stay in Mui Ne?
The best hotels in Mui Ne are located in downtown and close to Mui Ne fishing village. The attractions are scattered outside Mui Ne, so it doesn't matter where you stay since you will need to get around the town renting a motorbike or a tuk-tuk.
Day 1 Mui Ne
Start your day early by witnessing a beautiful sunrise on the beach shore. Visit the morning fish market, where fishers sell their fresh produce. It is the best way to watch local life.
After breakfast, rent a motorbike to visit white dunes. Drive an ATV on the dunes if you want some adventure.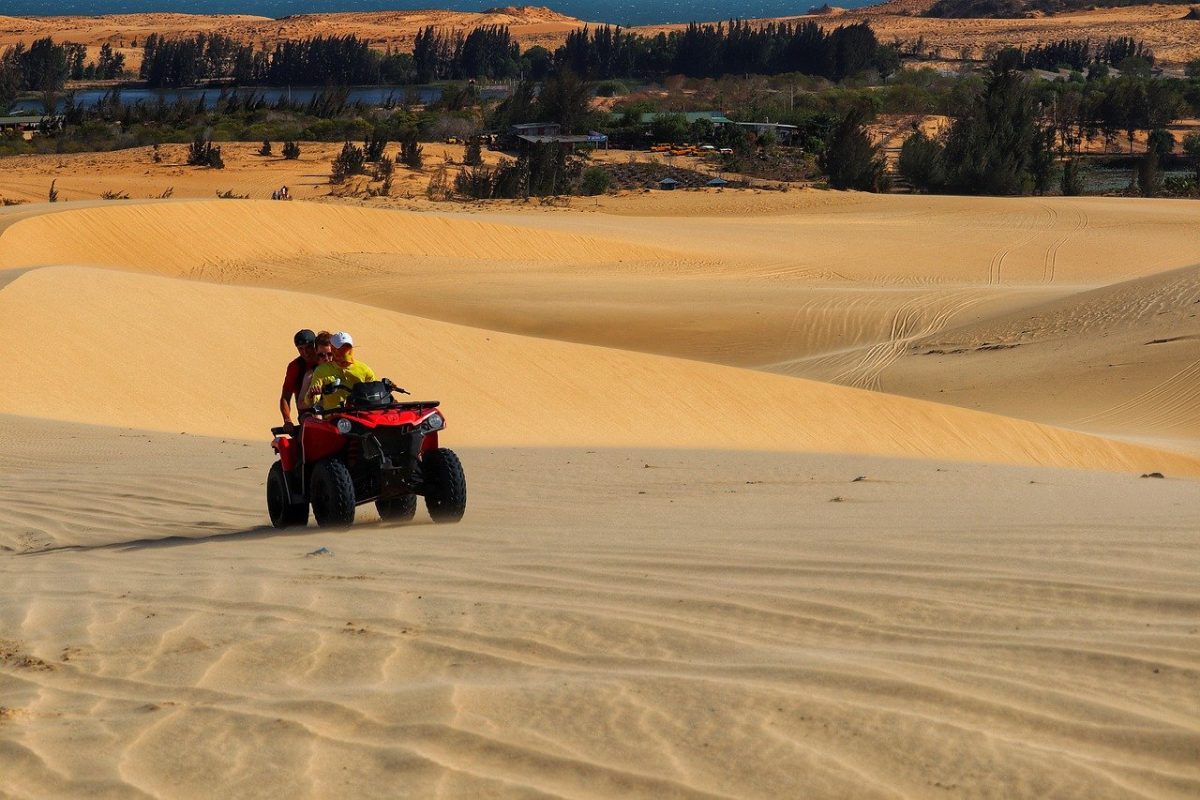 Have lunch at one of the sea-side local restaurants and try the fresh seafood, including lobsters, crabs, fish, shrimps and squids.
Next, head to Mui Ne fishing village to watch how the villagers make a living out of fishing. Around the time of sunset, drive to red dunes to watch the spectacle of sunset over the dunes.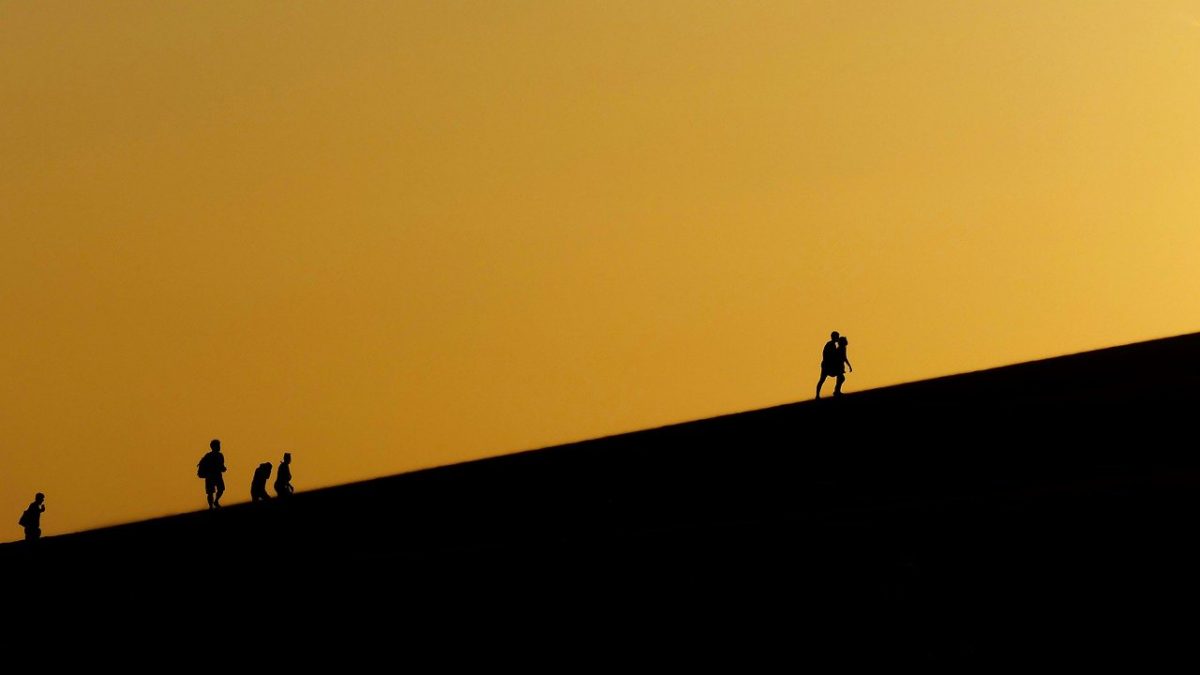 As the night sets in, pick a restaurant overlooking the beach and have a relaxing dinner, trying out Vietnamese seafood delicacies.
Day 2 Mui Ne
Watch the beautiful sunrise on the beach if you missed it earlier. After breakfast, drive to Fairy stream, where you can walk barefoot in the gentle stream between rocky hills.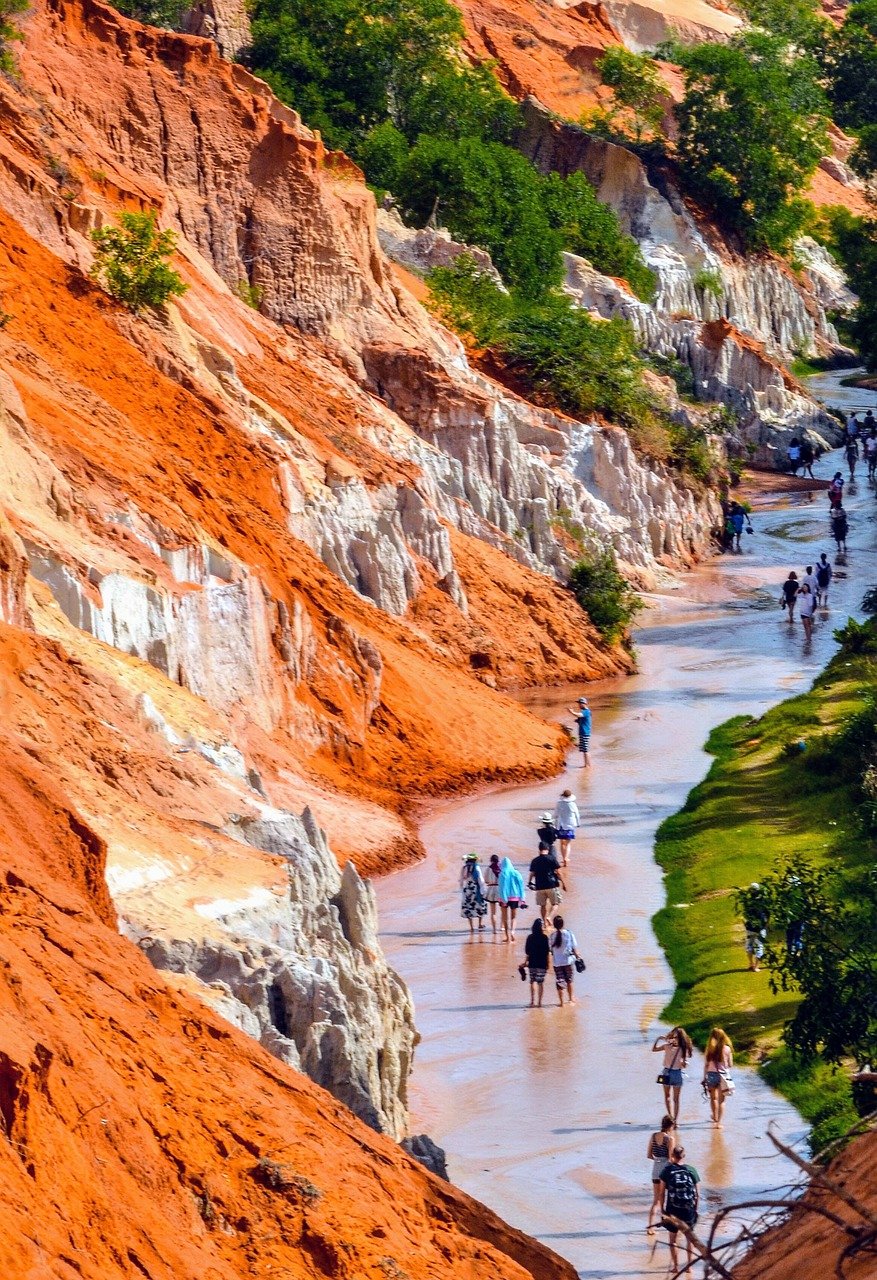 If you want some adventure for today, how about trying kite surfing? Follow that up with a leisurely sunset on the beach.
Mui Ne is the town just to unwind and enjoy delicious seafood, vodka and sun.
Dalat – 2 days
If you love mountains, lots of green landscapes, lakes and waterfalls you will love Dalat. Thanks to its location at a higher altitude, the weather is cold – a breather from the otherwise hot and humid weather in Vietnam, which you will feel soothing.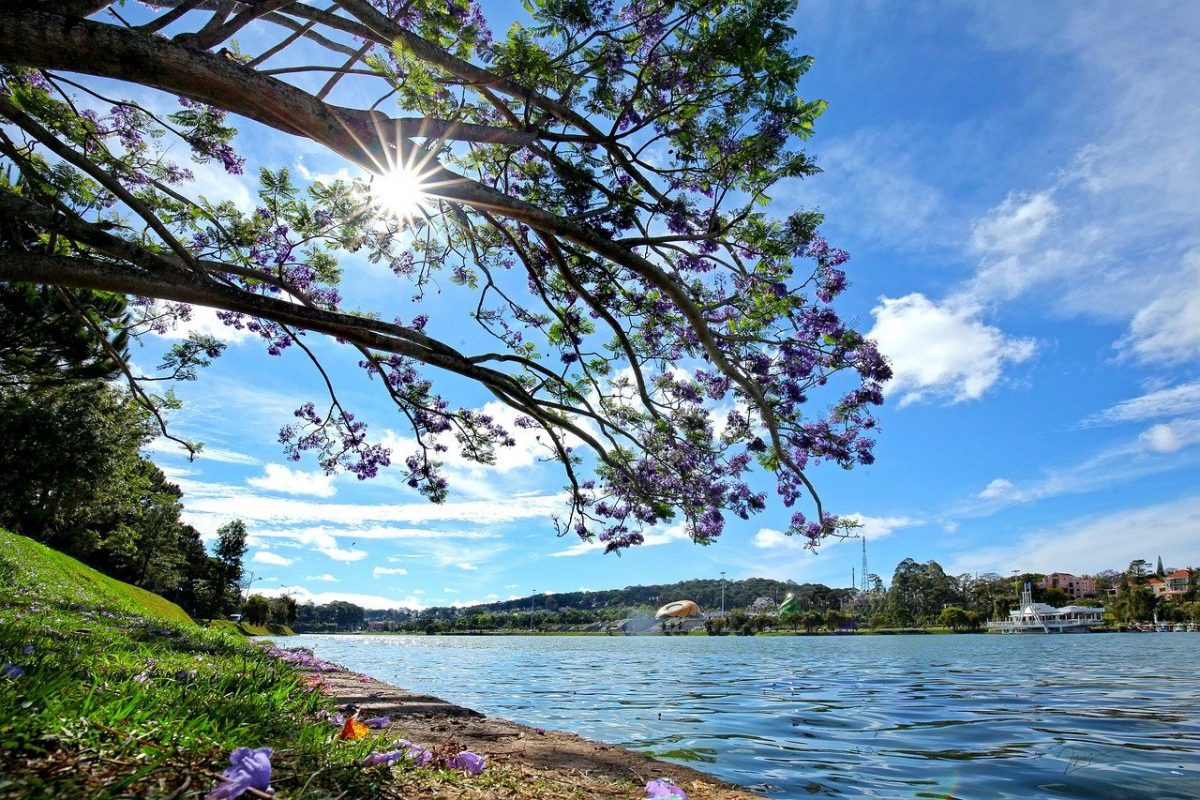 Many people skip Dalat, which is unfortunate as this beautiful city has so much to be explored. If you have 2 weeks in Vietnam, instead of 3, make sure to make a stop here for a day or two at least!
How to get from Mui Ne to Dalat?
There are regular buses from Mui Ne to Dalat in different price ranges. Smaller vans are slightly cheaper, but I wouldn't recommend them as the legroom is almost non-existent and is very uncomfortable.
The roads to Dalat are not that great and get uphill half-way through so it is better to take buses. It takes about 8 to 10 hours to reach Dalat from Mui Ne.
Where to stay in Dalat?
The downtown area close to the market has plenty of hotels in all budget ranges. If you want a quiet neighbourhood go a little further from Choi Mai market.
Day 1 Dalat
Spend your first day in Dalat, exploring the attractions in the city. Check out the Crazy House, Dalat Cathedral, Choi Mai Market and the beautiful Dalat Flower Park.
Try Vietnamese street food at many shops around the market.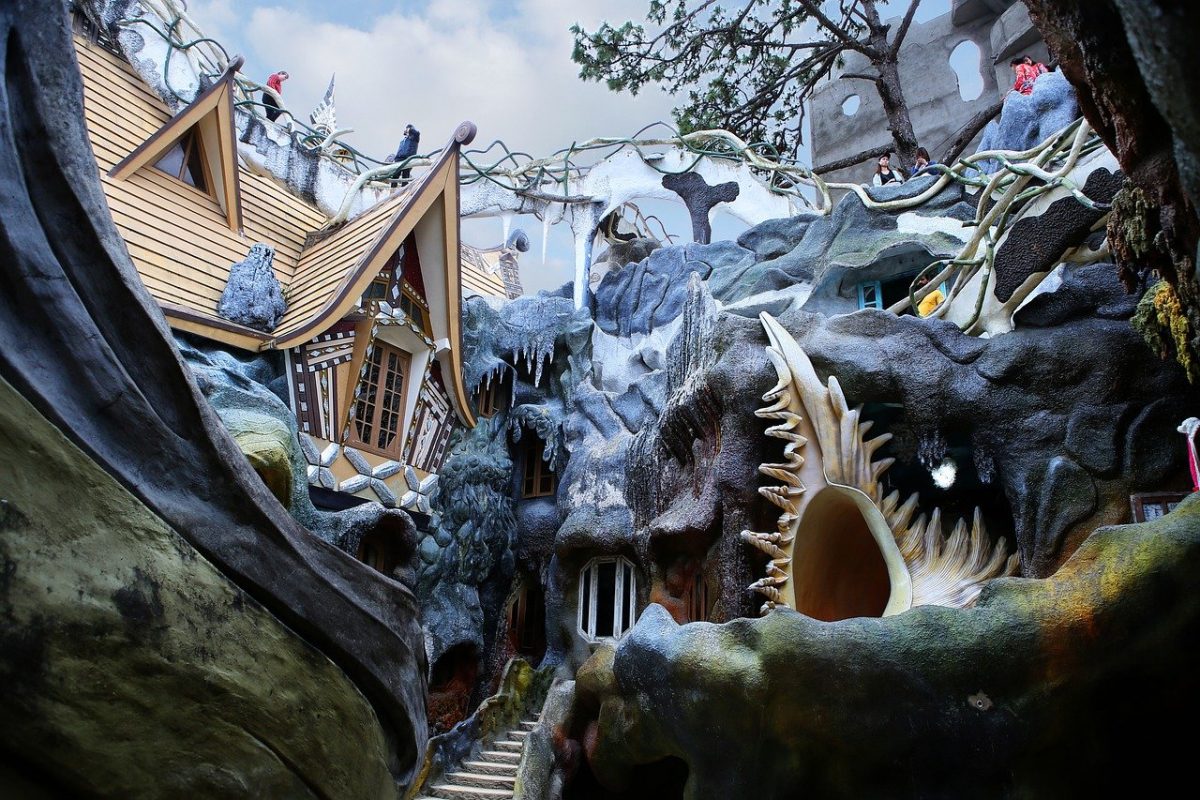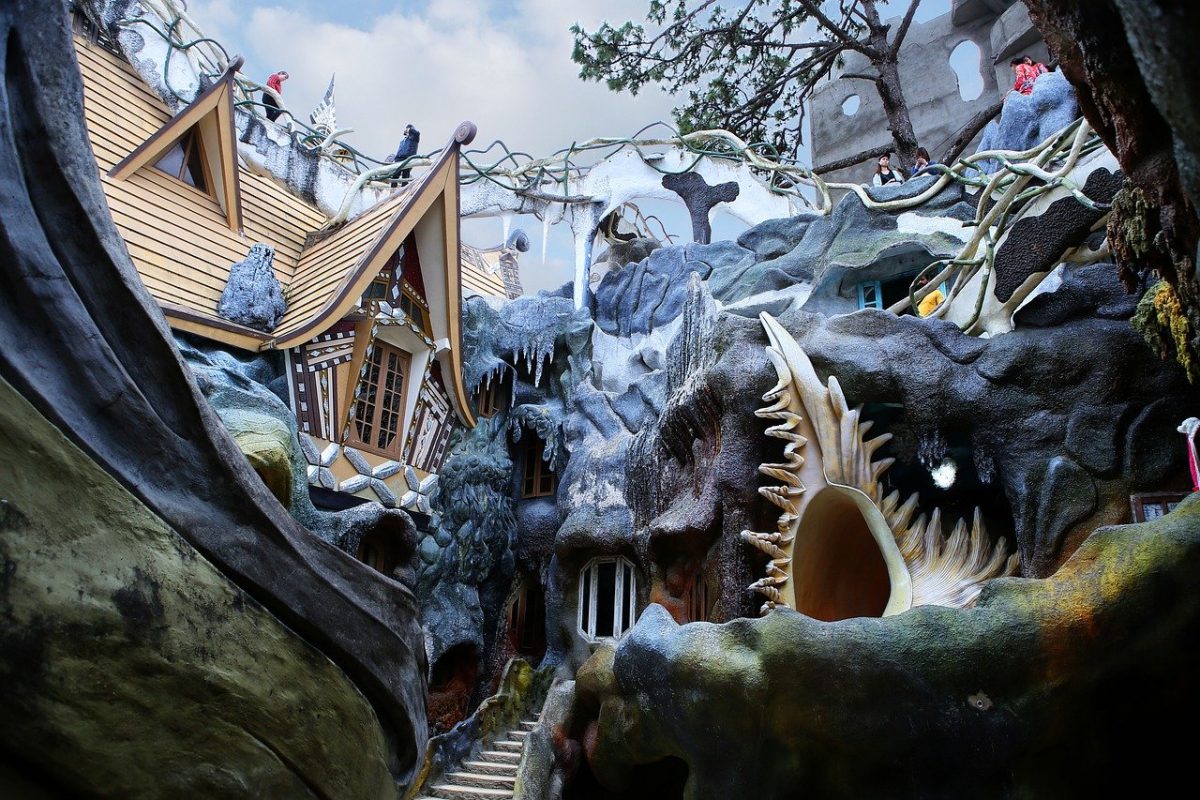 In the evening, take a stroll in Xuan Huang Lake, witnessing the beautiful sunset.
Most of these attractions are close by and walkable, but you can also take a tuk-tuk or a local cab if you want.
Day 2 Dalat
Start your day early as you have some drive today. Rent a motorbike and head to Langbiang National Park, which consists of hiking trails as well.
If you love exploring nature, you can spend half a day or more here. 
Then head to Bao Dai waterfalls, which is located about 50 km from the city centre. On the way back, you can check out Than Tho Lake.
There are a few waterfalls in Dalat, but they are located far away, and you might be able to check out one or two of them in a day.
Elephant Waterfalls is very famous, and so is Datlana, which is recommended as it is close to Dalat downtown.
Week 2 – Central Vietnam – Hoi An, Danang, Hue, Phong Nha
Your 3 weeks in Vietnam itinerary gets better during these two weeks as you will have plenty of varying experiences at different destinations.
This week, you will witness the rich Vietnamese culture, ancient history and the natural wonders of the country.
Hoi An – 2 Days
Hoi An is undoubtedly the cutest city of Vietnam. If you are someone who is always looking for those perfect Instagrammable spots, then you would love Hoi An as it is full of great and pretty landmarks full of colour and life.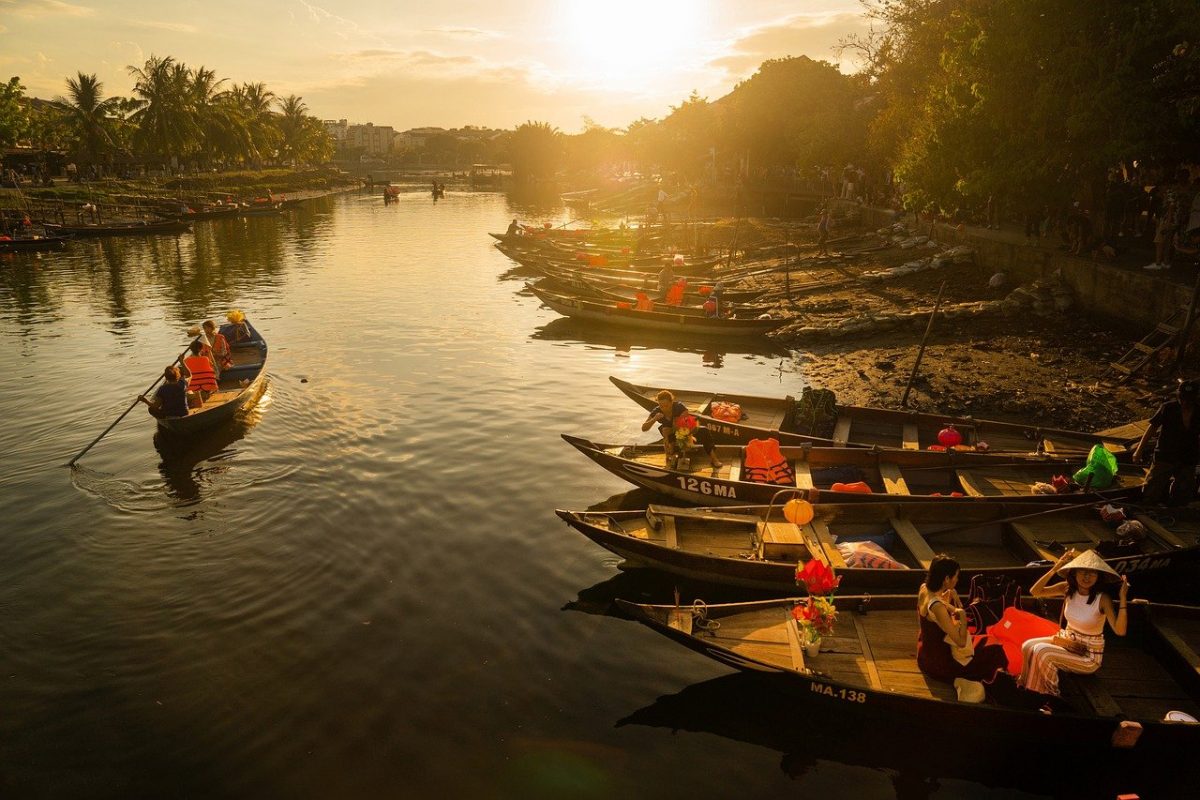 The Land of Lanterns – Unlike other towns, Hoi An is pretty awesome at night, because it is the city of ancient Vietnamese lanterns that lit the city, making you feel as if you are in some magical land.
The yearly lantern festival draws millions of travelers every year, where the entire quarter is lit with lanterns.
How to reach Hoi An from Dalat?
The best way to reach Hoi An from Dalat is by taking a flight, which are offered by Vietnam airlines.
The prices can be cheaper if you book in advance. There are buses available too – both day and overnight buses which takes about 11 to 13 hours. 
You might not prefer it if you don't enjoy long bus journeys, so if you are short on time or willing to spend a few extra bucks, it is best to fly.
Where to stay in Hoi An?
The old town of Hoi An is the most popular neighbourhood for travelers. It is also beautiful, convenient and cheaper accommodation options are available.
You can even base your self just outside the old quarter if you are unable to find any hotels in Hoi An old town, which can be quite common, especially during the peak months when the city is full of tourists.
Day 1 Hoi An
Spend your first day checking out the beautiful old town, which is a UNESCO heritage site. The pretty streets of the city are lined with colourful lanterns, traditional wooden buildings, lovely cafes and restaurants.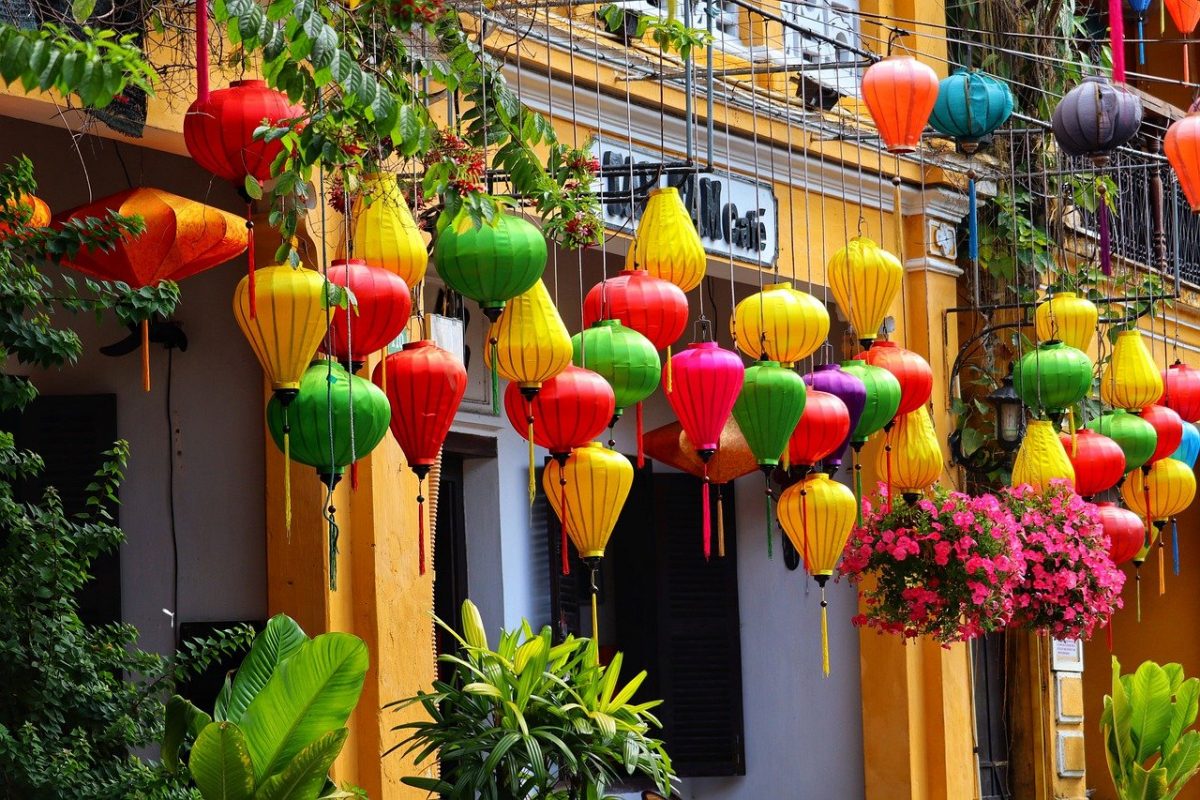 Learn how to make a lantern or enrol in a cooking class to learn exclusive delicacies of Hoi An.
Hoi An is famous for suits and traditional attire for women and men, which is one of the cool things to do in the city for travelers. 
If you fancy getting one for yourself, you can give your measurements, and an expert tailor would provide your brand new suit overnight!
Take a boat trip at night and light a lantern across the river, while enjoying the views of the lovely town from the boat.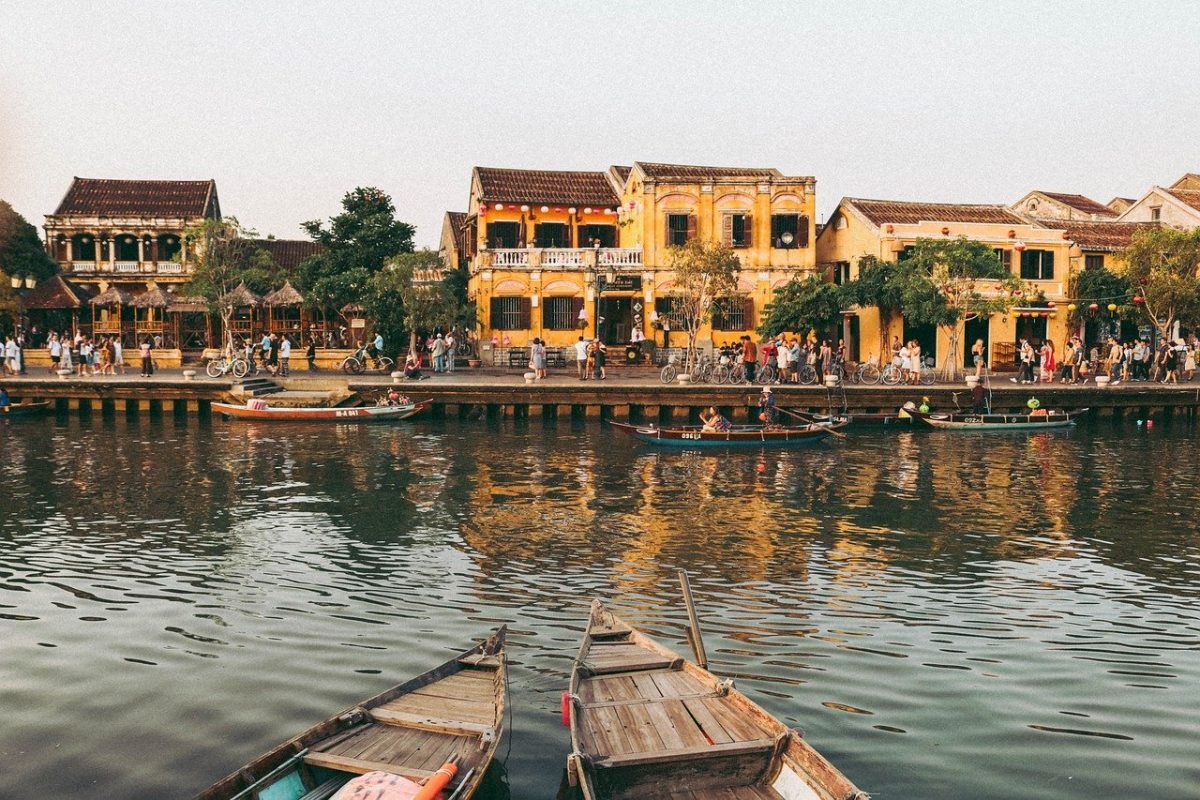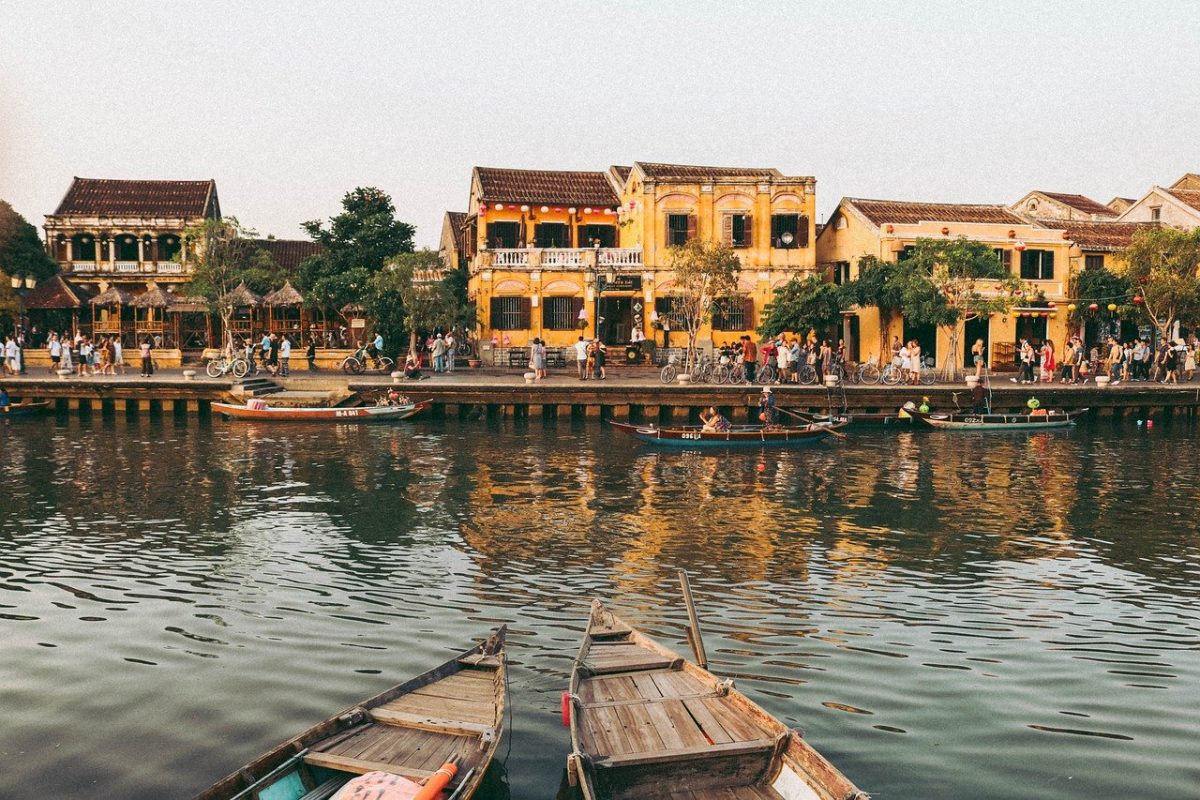 Try out the Vietnamese street food on the walking street, and shop for unique, beautiful souvenirs and lanterns at the markets.
Day 2 Hoi An
On your second day at Hoi An, you can start early and head to the UNESCO heritage site of My Son Hindu temple. On the way, pass through scenic rice green fields surrounded by hills. 
You can spend the rest half on the beach at An Bang, which is home to plenty of shacks and restaurants.
This beach is close to the old town and is very popular. If you are interested in some adventure, try parasailing or skiing.
Danang/Hue – 1 day
Now you have an option of spending a day in Hue or Danang, preferably as a day trip from Hoi An. You can alternatively spend the night at Hue or Danang.
Hue is known for its imperial Chinese history and consists of palaces, tombs and gardens. If you are interested in historical destinations, you will love Hue.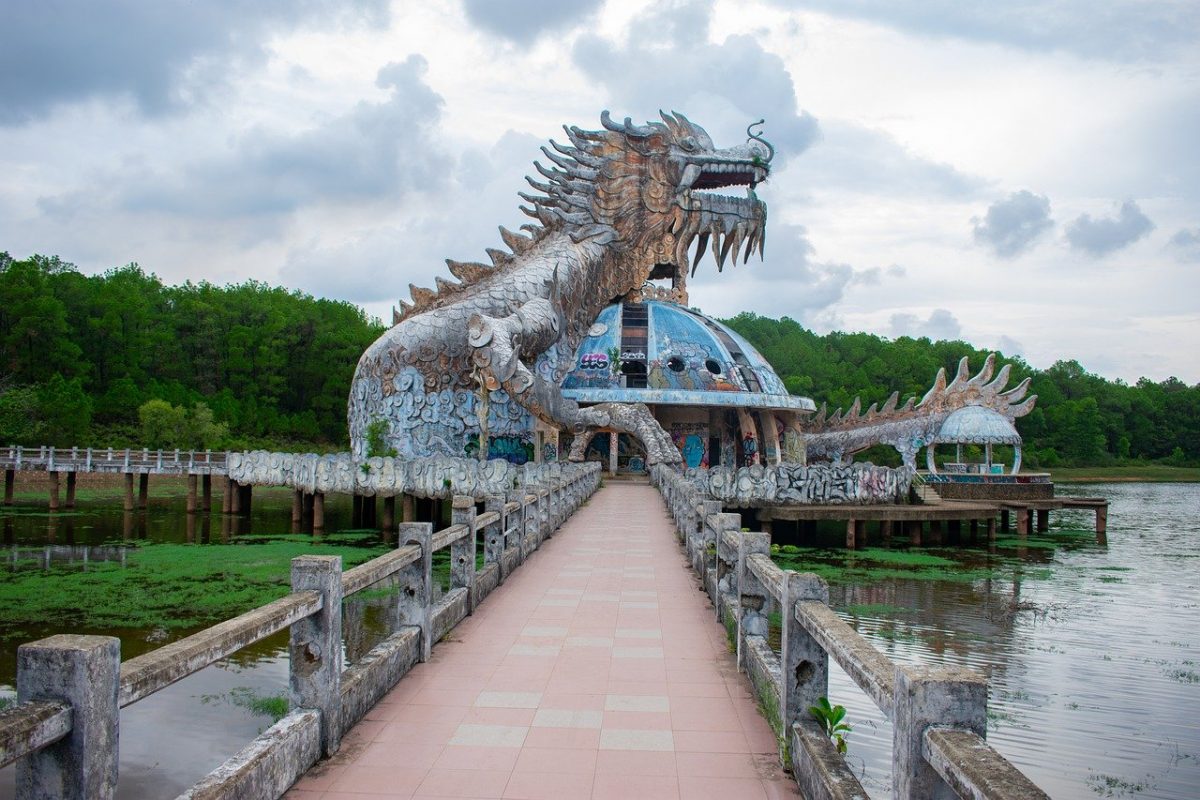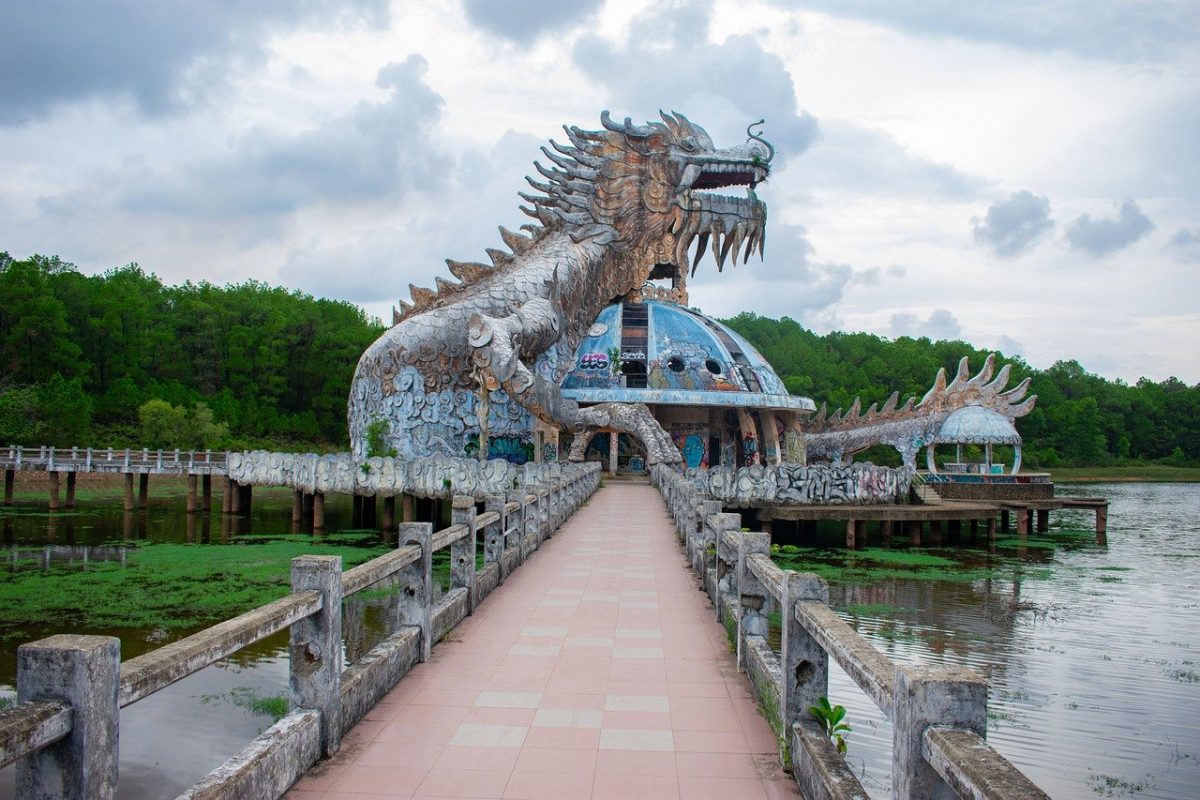 On the other hand, if you prefer exploring a city or hitting a beach, you should pick Danang. Danang is a lovely beach town with ample of resorts, seafood restaurants, skyscrapers and iconic bridges.
You will have to keep this day for a drive as you will spend most of the day on a bike or tuk-tuk unless you are opting for a taxi.
I made a day trip to Danang from Hoi An and spent a few days in Hue. If you have a few extra days, you could do the same as well, of course.
How to reach Danang/Hue from Hoi An?
You can easily rent a motorbike from Hoi An to Danang. Many operators provide the option of dropping off your bike at Hue or Danang from Hoi An.
You can cover Hai Van pass too, and drop at either of these locations.
You can also take buses, which are very cheap and takes about an hour to reach Danang from Hoi An. They can be booked at Hoi An through your hostel or online. There are buses from Hoi An to Hue too. You can also book a cab.
Where to stay in Hue/Danang?
The city centre of Hue is a popular area for backpackers, budget travelers and those preferring a central neighbourhood with cafes, bars and restaurants.
1 Day in Danang or 1 Day in Hue
Attractions in Hue – The imperial city is the most visited attraction in Hue, which is enormous and requires a good amount of walking.
This ancient walled city takes you back in time when the Chinese kingdoms flourished in Hue. 
Next head to the tombs of the emperors, the famous ones being The Tombs of Khai Din, Minh Mang and Tu Duc.
These are no ordinary tombs, but large elegant temple complexes built in traditional style, rich in sculptings.
Attractions in Danang – If you are visiting Danang, check Marble mountains, Dragon bridge, or relax on the beaches.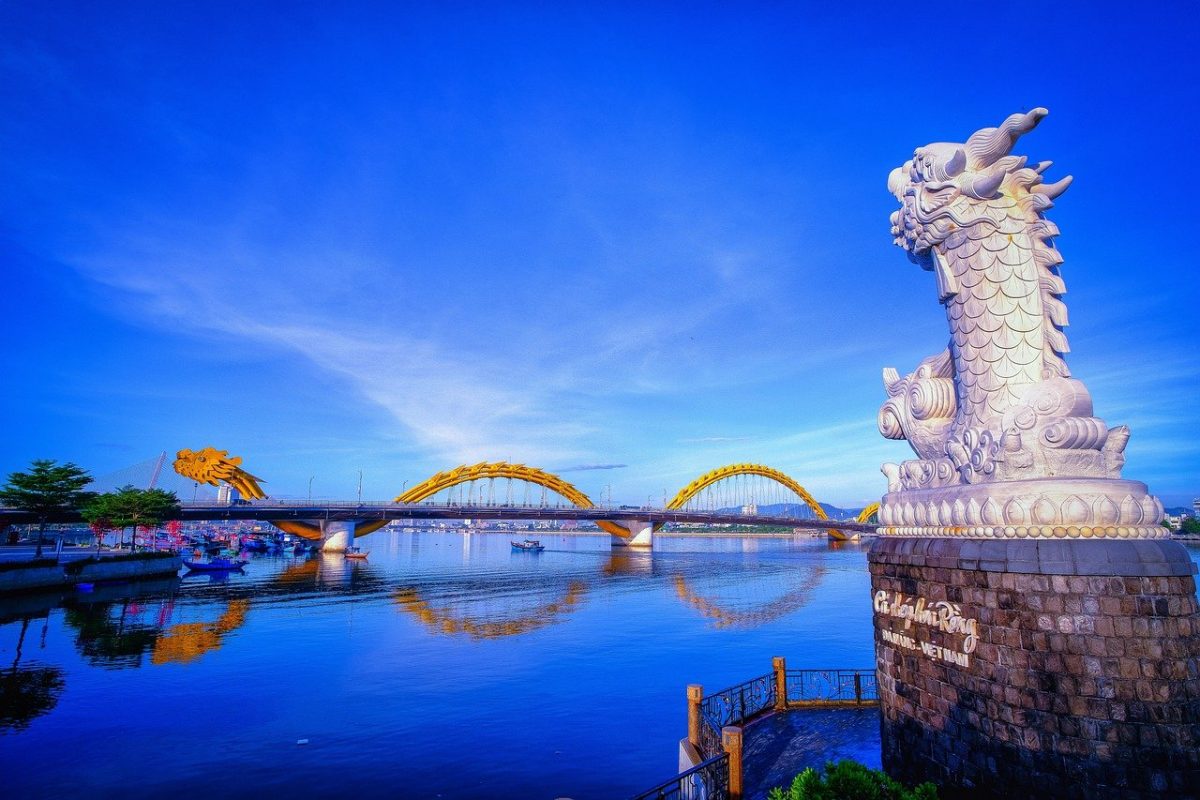 Head to monkey pass, or you can take the adventurous Hai Van pass drive to the top of the mountains just outside Danang, which is one of the top things to do in Vietnam.
This stretch passes some of the amazing scenic landscapes along the coast, and driving along these winding mountains is extremely fun.
Recommended: If you don't drive or want a guided tour to explore, I suggest booking this full day tour of Danang covering the major attractions, which starts from Hoi An
The latest addition is a drive to Bana Hills, which houses a suspension bridge between two giant hands. It is one of the Instagram hotspots of Vietnam and is famous as Cua Vang Golden Bridge.
Phong Nha – 2 Days
Most people spending 3 weeks in Vietnam usually skip Phong Nha, or choose between Ninh Binh or this, which is a shame, because both the towns are different and worth visiting.
Phong Nha is the town popular for its UNESCO heritage site – Phong Nha Ke Bang National park, which is home to world's largest caves known ever.
The national park is rather a huge city with its unique ecosystem comprising of plenty of cave formations, rare flora and animal species.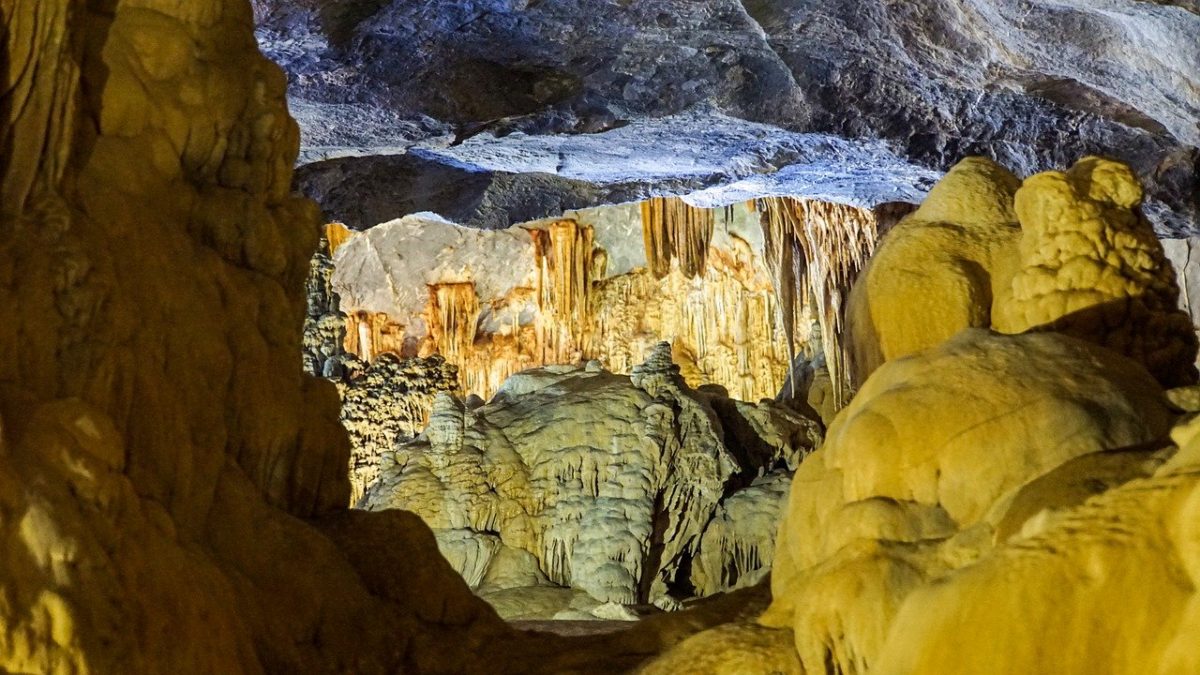 The caves are closed during the rainy season, from late September to December. So if you are traveling around this time, you can add a few days in Danang, Hue or Ninh Binh instead.
If you have more time and you are traveling during other months, I would suggest you spend another day here.
You can easily spend up to a week if you are interested in hiking in these caves, which also involves camping there. Read about all the awesome things to do in Phong Nha here.
How to reach Phong Nha from Hue/Danang?
There are plenty of buses from Danang and Hue to Phong Nha. It takes about 4 to 6 hours from Hue to Phong Nha, while it takes about 6 to 8 hours from Danang.
Where to stay in Phong Nha?
Phong Nha is a small town, and the city centre close to the entrance of the national park is where you will find hotels and guesthouses in all budget ranges.
You will have to rent a motorbike, tuk-tuk or taxi or take up tours to explore all the caves and other attractions, which are located far away from the centre.
Day 1 Phong Nha
On your first day, you can explore two of the most popular caves in the national park. You need to rise early and come with a good pair of walking shoes as there is hiking involved.
The nearest to the town is Phong Nha cave, which you can reach by walk, buy tickets at the entrance and get in.
Next, rent a motorbike and explore Paradise Caves which will need a couple of hours. 
Day 2 Phong Nha
It is best to start your day early as there is a lot of driving and walking involved at Dark Caves. Also, the caves close early, around 4 or 5 PM, so make the best of your time. Carry spare clothes, good hiking shoes, flip-flops and other essentials.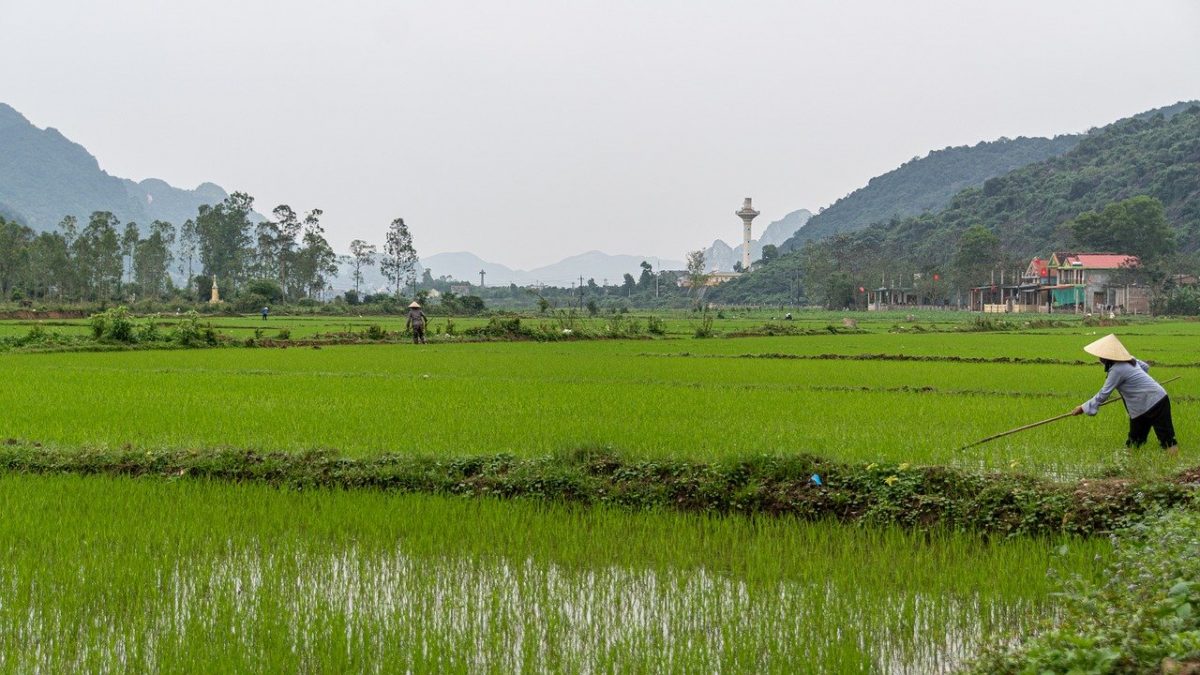 During the second half, you can explore Nuoc Mooc Eco trail, which is known for bird-watching.
If you are interested further, you can explore Hang En and Tu Lan Caves. The largest cave in the world is So Doong Cave, which requires a prior permit for visiting. Check here to see how you can plan a trip to these caves.
There are some multiple-day guided hiking tours, which I'd highly recommend if you love climbing, swimming and navigating on some adventurous trails in the caves.
I'd recommend you to book this combo tour of Paradise and Phong Nha Cave for the best use of your money and time.
Week 3 in Vietnam – Ninh Binh Tam Coc, Halong Bay, Hanoi – North Vietnam
Your 3 weeks in Vietnam itinerary will end on a high note as you get deep into the heart of this country this week, before landing in the charismatic capital.
Read further to know how you can plan your Vietnam itinerary for this week.
Ninh Binh Tam Coc – 2 Days
Once a little known town in north Vietnam, Ninh Binh and Tam Coc have become tourist hotspots.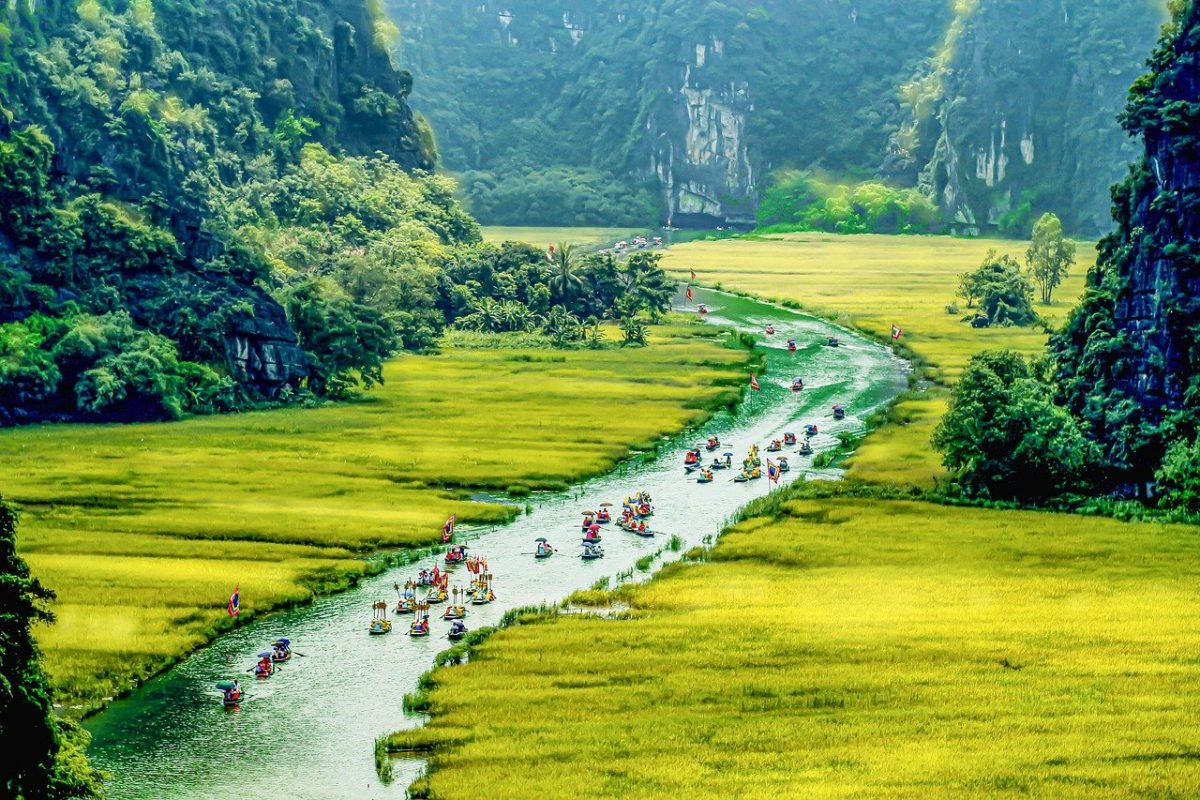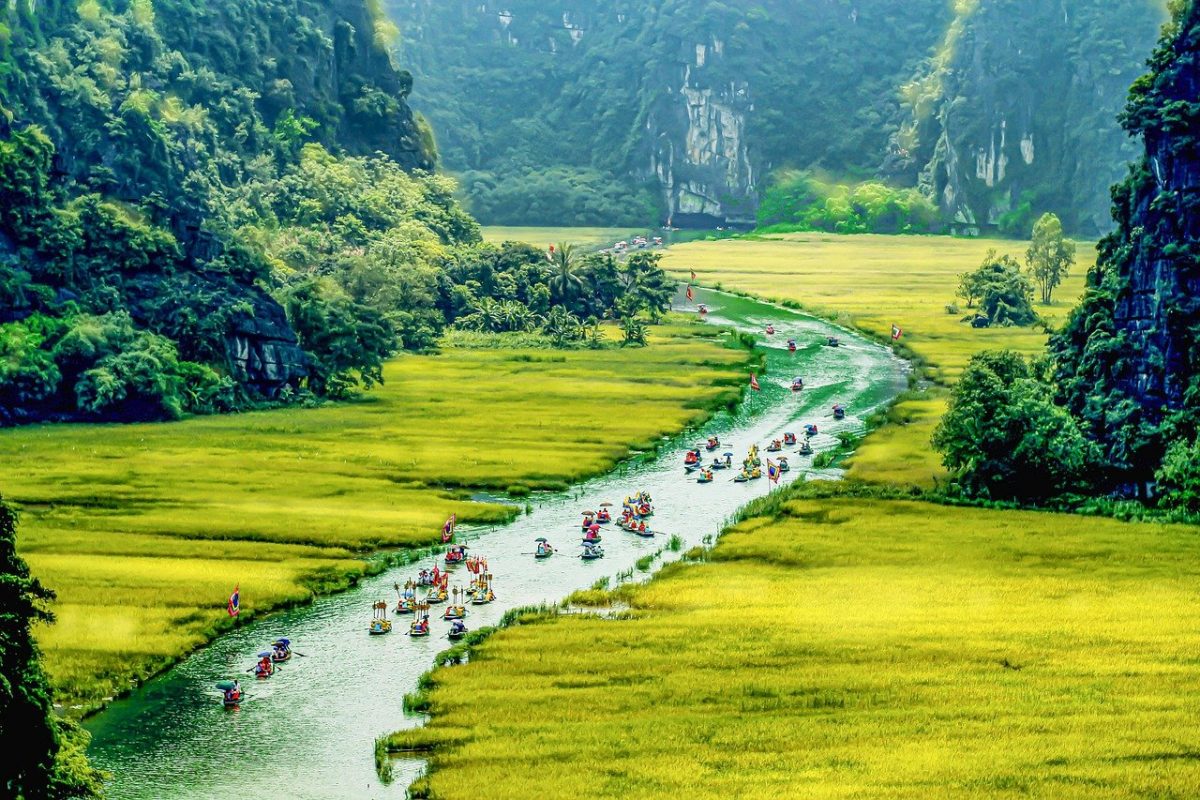 The limestone mountains, the beautiful green rice fields, caves, ancient pagodas and a serene boat trip through the stunning countryside will give you an experience of the heart of Vietnam, which is different from the cities.
How to get to Ninh Binh from Phong Nha?
The best way to reach Phong Nha from Ninh Binh is by bus. It takes about 7 to 8 hours, so it is best to board an overnight bus, where you will arrive at around 5 AM to the town.
Where to stay in Ninh Binh Tam Coc?
The area near the lake is the city centre, around which there are plenty of hotels and accommodation options available.
Day 1 Ninh Binh Tam Coc
Spend the first day in Ninh Binh by exploring the main attractions. Start early, and take Trang An boat trip early in the morning, which is one of the top highlights of Ninh Binh.
You will pass through magnificent landscapes, limestone mountains, pagodas and rice fields during the 2 to 3-hour boat trip.
Next, rent a bicycle or a motorbike and head to check out the iconic Bai Dinh pagoda and Bich Dong Pagoda.
Riding through the villages is one of the best ways to experience the rich Vietnamese countryside.
Day 2 Ninh Binh Tam Coc
Start your day early and take a trip to Hang Mua Caves. Hike to the top of the hill for stunning 360-degree panoramic views of the countryside from the top, which has become one of the famous Instragrammable spots in Vietnam. 
If you don't want to drive or hike, book this guided tour of all the caves and Trang An instead, best especially if you are in groups or with young children. This tour is perfect if you have one day as well, as you will not miss the highlights and explore hassle-free.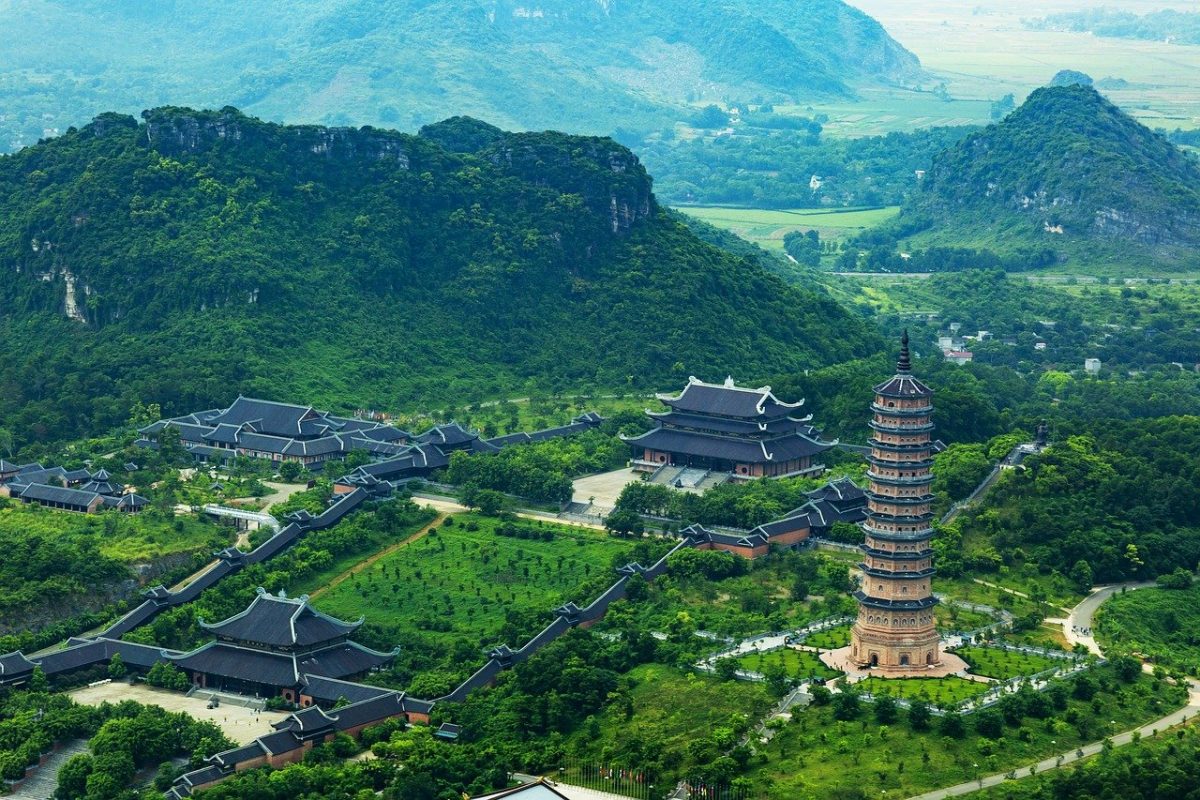 Next, check out the national parks in Ninh Binh Tam Coc. Drive to Thung Nam, which requires a few hours to explore, and is a famous bird-watching centre.
You can also visit Van Long reserve and Cuc Phuong National park if you have a few extra days.
These parks need a day at least each, where you can spend hiking to viewpoints and amidst dense forests to enjoy the natural beauty of Ninh Binh.
Halong Bay – 1 Day
Halong Bay is one of the top attractions in Vietnam. It is visited by millions of tourists every year, so expect crowd, expensive restaurants, cruises and tours throughout the year.
A day trip to Halong Bay from Hanoi is what most travelers take, and in your 3 weeks in Vietnam itinerary, this is likely what you could do too.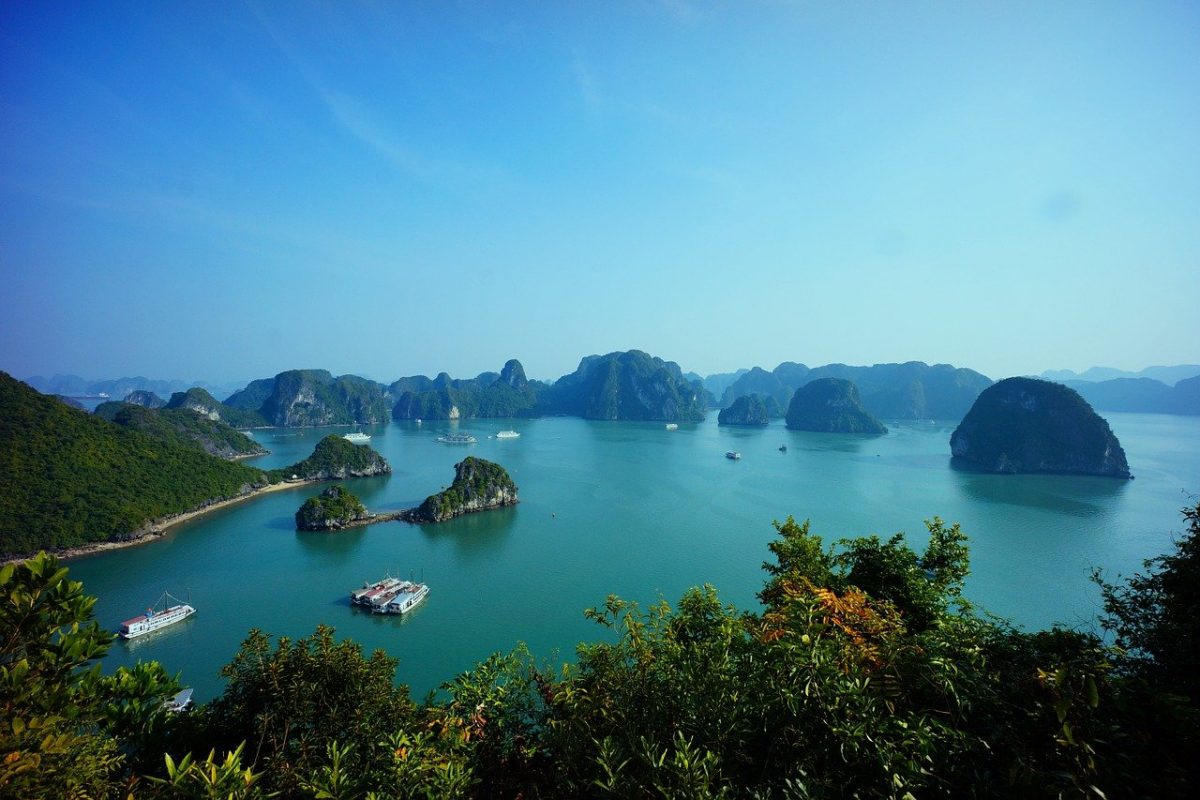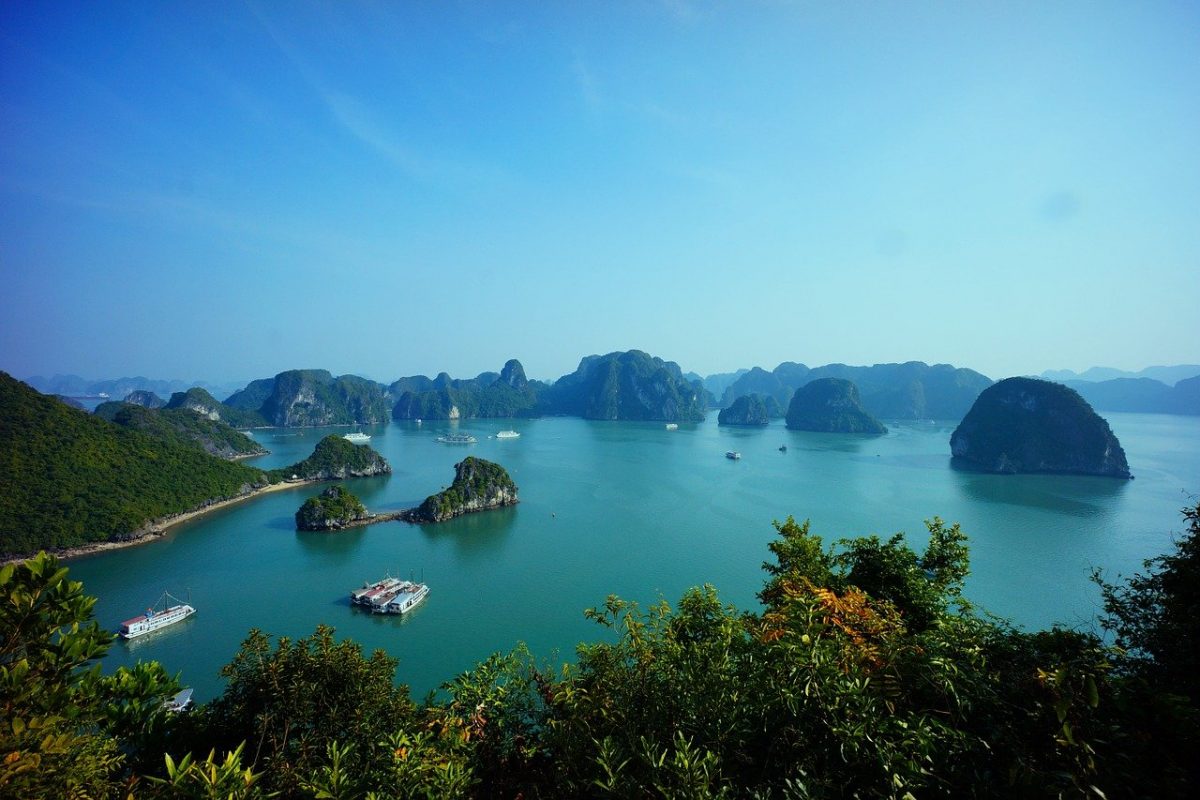 Start the day early, take a guided boat trip, which will take you to the lovely islands along the Bay. You can go kayaking as a part of these tours and head back in the evening.
In the recent years, owing to its substantial touristy crowd and commercialisation, many people are skipping or preferring Cat Ba, a small island ahead of Halong Bay. You can read more about this island below.
Below are some of the day tours of Halong Bay I would recommend:
How to get to Halong Bay?
Most people reach from Hanoi to Halong Bay by cabs or buses. It takes about 2 to 3 hours, and plenty of vans and minibuses are available too, every day that can be booked through your hotel.
Where to stay in Halong Bay?
The most popular thing among tourists is staying on boats overnight while touring Halong Bay. There are many hotels in Halong Bay too, but for a unique experience, many prefer these boats.
If you have more time, you can choose to spend overnight on one of the islands or at one of Halong Bay hotels.
Hanoi – 4 Days
The capital of Vietnam, Hanoi, is one of the most exciting cities in the country. Excellent food, coffee, beer, cafes, historical and cultural attractions, traditional ancient buildings and museums are the reasons why you should spend at least 3 days in Hanoi, if not more.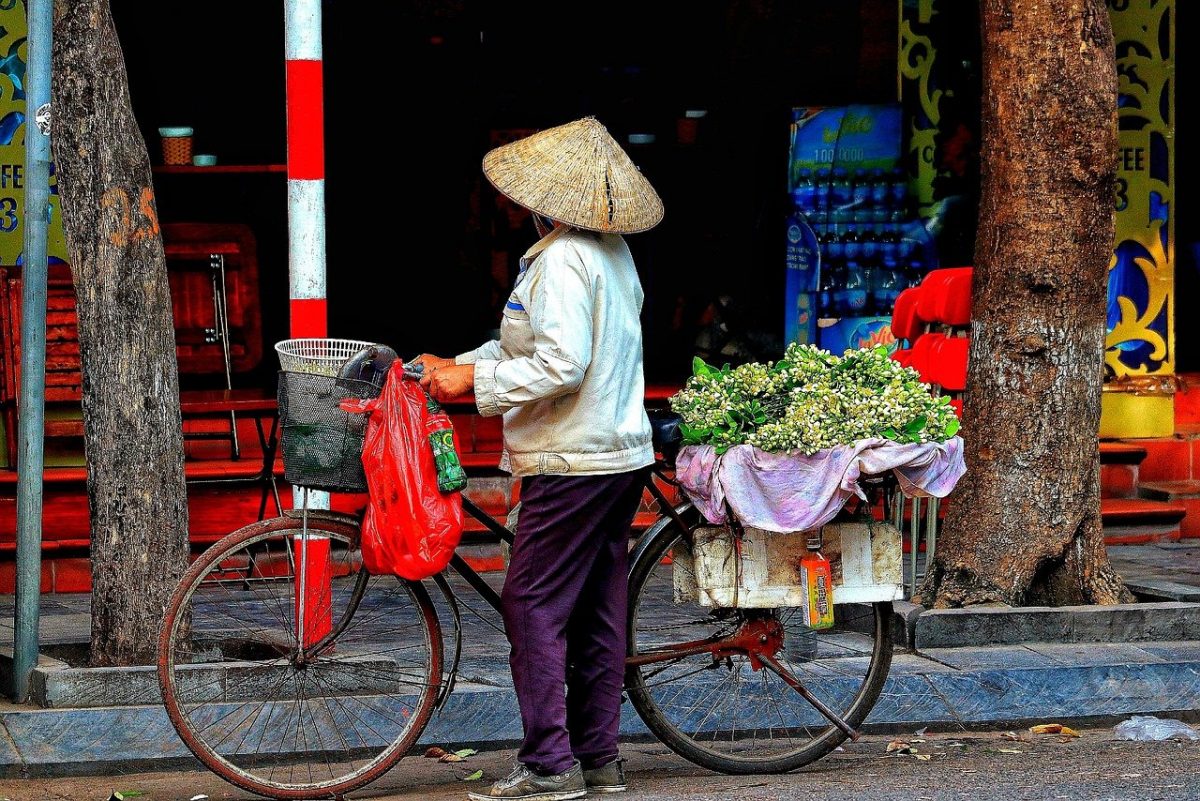 How to get to Hanoi from Ninh Binh?
From Ninh Binh, it takes just up to 2 to 3 hours to reach Hanoi. You can rent a taxi to reach quicker or board a bus. Both minibuses and regular buses ply from Ninh Binh Tam Coc frequently every day.
Where to stay in Hanoi?
The old town of Hanoi close to Hoan Kiem Lake is one of the best neighbourhoods to stay in Hanoi as it is home to plenty of hostels, hotels and guesthouses.
With a history of over 2000 years old, plenty of cafes, street food, markets, restaurants and bars, the old quarter is very famous among the tourists.
Another area where you can stay in Hanoi is the French Quarter, which is away from the crowded downtown but still easily accessible, and consists of many mid-range and luxury hotels.
Day 1 Hanoi
You can spend your first day exploring your backyard, aka Hanoi old quarter. Walk past the bustling streets that feels like going back in time by a few decades.
Sign up for a street food tour to taste some of the most delicious local food here. Yes, food is one of the top highlights of Hanoi.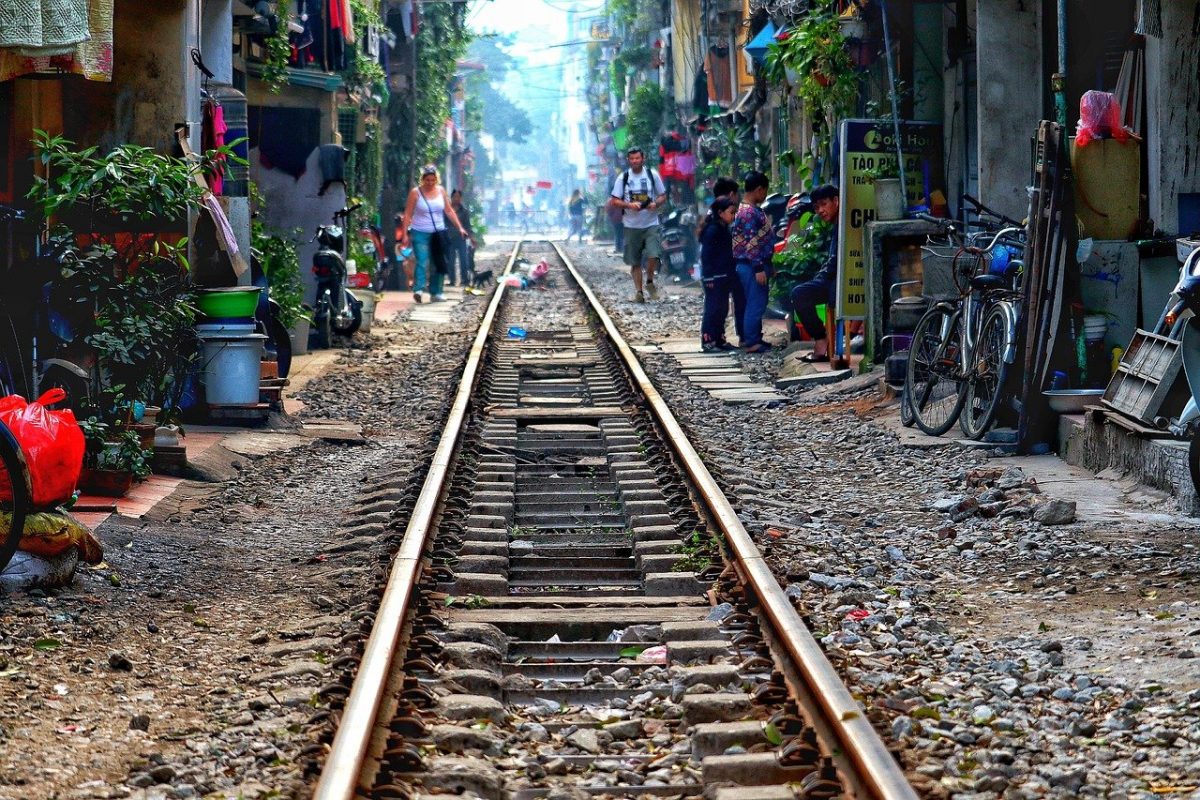 Visit Don Xuang Market and shop for souvenirs before ending your 3 weeks in Vietnam itinerary.
In the evening, take a stroll along the Hoan Kiem Lake and watch local life and the skyline of Hanoi.
Visit the Ngoc Son Temple as well, and end your day sipping Bia Hoi at the Bia Hoi corner along with some crunchy street food.
Or even better, book this walking food tour to taste the best Hanoi food.
Day 2 Hanoi
Start your day early and visit the Temple of Literature, the oldest university in Vietnam.
Next, head to Ho Chi Minh mausoleum and pay tribute to Uncle Ho Chi Minh, the father of Vietnam, where his body is preserved.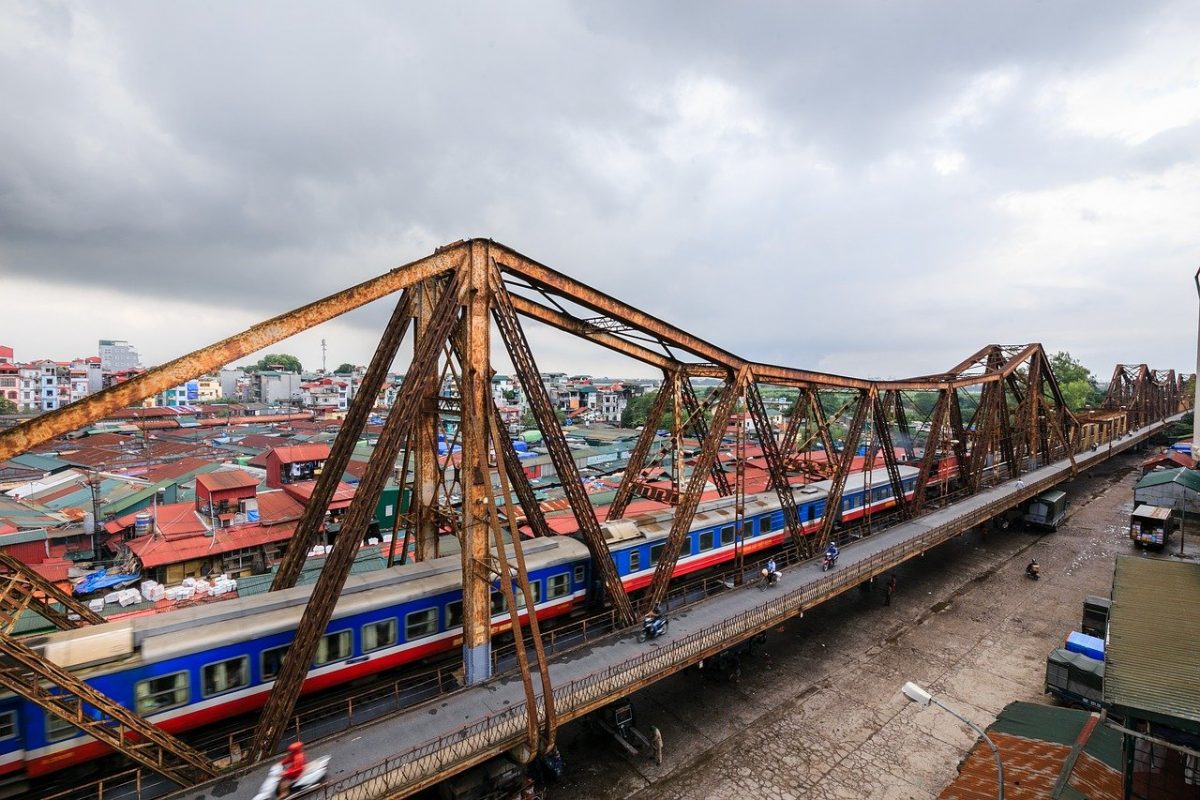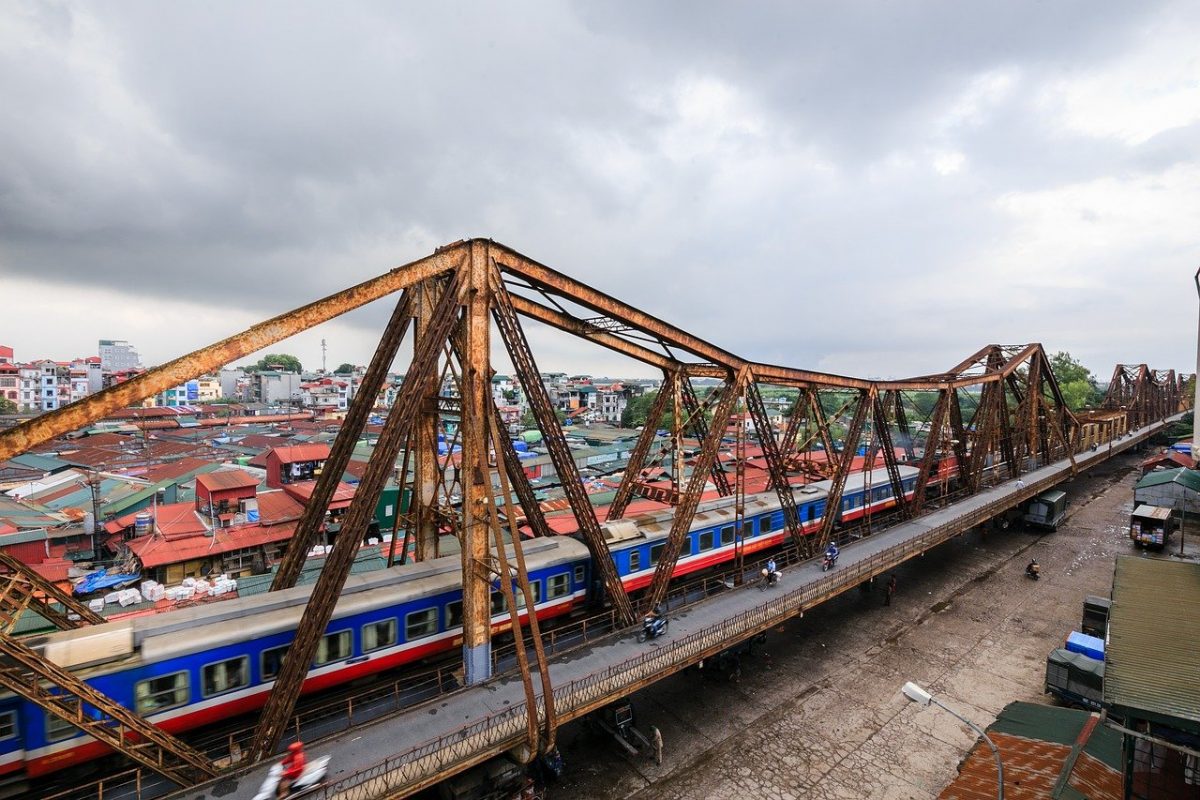 Next, check out the St. Joseph's Church and head to Hanoi train street, the pretty street where you will find cafes on a railway track.
Spend your evening at Thang Long Water Puppet Theatre watching Water Puppet show.
Day 3 Hanoi
Today is the last day of your 3 weeks in Vietnam itinerary, so depending on the time you have, spend a few hours shopping in Hanoi before you fly out after a fantastic Vietnam trip.
Additional/Alternatives to 3 Weeks in Vietnam Itinerary
Above Vietnam itinerary for 3 weeks is a mix of popular and less-visited cities. Many attractions or a few towns are oversold for tourists, which you will see throughout the country. I have tried to keep them to a minimum and instead have added underestimated destinations and attractions.
Based on your time and the type of travel experiences you prefer – nature, history, culture, food, beaches and cities, pick your itinerary.
Below are some places that you can add as alternatives or in addition to 3 weeks in Vietnam itinerary if you have more time.
Nha Trang
Nha Trang is located close to Danang and Hoi An and is another modern beach town with skyscrapers. Most people transit through this city while traveling from the north or south.
You can enjoy beach activities in the town. You can take a day trip to Nha Trang or visit instead of Danang(but Danang is better than Nha Trang if you have just pick one).
Cat Ba
As mentioned earlier, Halong Bay has become very touristy in the past few years, and you will experience commercialisation and unrealistic prices during the high season.
Sure, it is beautiful, but many end up feeling kind of cheated/disappointed due to a combination of these reasons. A little further is Cat Ba, and it has a lot of similar things to offer.
An alternative to Halong Bay has been the island of Cat Ba, which was earlier an offbeat destination. Now, it has become increasingly popular, but you can still enjoy the activities better here.
Plus, the prices are lower, and the island is well-maintained. So, if you want to enjoy a quieter island with relatively lesser tourists, I'd recommend Cat Ba.
Ha Giang
Ha Giang in the far north of Vietnam has become an alternative to Sapa, which has gotten crowded and touristy in the last few years.
Once authentic, rural Vietnam hiking experience, it now is commercialised and very-tourist oriented, which is one of the reasons why many people skip Sapa and instead head to Ha Giang.
The advantage of an offbeat destination is that you get to enjoy a place mostly by yourself or with lesser travelers, and experiences are more rewarding.
Sapa is ideal if you are keen on doing some hikes amidst terraced rice fields. If you want to drive a motorbike through the rugged, unexplored northern mountains, Ha Giang is the place to choose.
The Ha Giang loop or motorbike loop drive is drawing tourists and adventure seekers. This loop takes about 3 to 4 days, with the ride starting from Hia Giang, Yen Minh, Dong Van, Du Gia and back to Hia Giang.
The Mekong Delta Islands
The Mekong Delta area close to Ho Chi Minh is home to many small islands, which offer glimpses of life along the delta. There are many guided day trips and day tours that you can take from Saigon to these islands.
Phu Quoc is the largest and the most popular among them, close to Cambodia in the Gulf of Thailand. You can take a day trip that will cover Phu Quoc National Park, and Sao and Khem beaches.
The other popular island trips include day trips to Can tho, Mo Cay and Ben Tre, all of which can be booked online.
Note that these island tours around Ho Chi Minh are very famous among travelers, and the places are crowded as well. Taking private tours would be an option to minimize this.
Other Vietnam Itineraries
If you have 1 Week in Vietnam, I'd suggest you pick a section of the country, because otherwise, you will mostly end up hopping on to buses and planes.
You can plan your 1 week Vietnam itinerary to include northern Vietnam – Hanoi, Sapa or Hia Giang, Halong Bay or Cat Ba.
Southern/Central Vietnam – You can plan your 1 week in Vietnam to explore Ho Chi Minh, Mui Ne/Hue/Danang and Hoi An.
If you have 2 Weeks in Vietnam, that would slightly allow you some time to cover the highlights of the country without rushing too fast.
You can spend 2 weeks in Vietnam starting from Hanoi, covering Halong Bay/Cat Ba, Ninh Binh, Phong Nha, Hoi An, Mui Ne or Dalat and Ho Chi Minh.
While deciding your Vietnam itinerary, add cities based on what kind of places you enjoy the most, rather than trying to accommodate many destinations.
Remember that you will need to keep a day or two extra for unforeseen circumstances, and stuffing too many places will make you exhausted for sure.
If you have a month or 4 Weeks in Vietnam, you can pretty much cover all the destinations mentioned in this itinerary, including the new places.
It is essential to be flexible with your Vietnam itineraries, no matter whether it is for a week or more. The weather can get fickle, and sometimes commuting between cities takes longer than expected.
Again, it depends on whether you want to keep hopping to destinations or would want to have a relaxing, slow-paced trip. If you are choosing the latter, I would suggest you be picky about destinations(consider travel time and weather too).
3 Weeks in Vietnam Itinerary – FAQ
Is Vietnam safe? Is it safe to travel alone in Vietnam?
Vietnam is one of the safest countries to travel in SE Asia. Its immense popularity among the travelers, especially youngsters from all over is proof of this fact.
Sure, the country has its share of scams targeted at tourists, but they don't make the nation unsafe. Just make sure to take the general precautions and nothing to worry, you will love exploring.
If you are traveling alone or you are a female solo traveler, be assured that it is quite safe to wander solo in Vietnam. Read this post for Vietnam solo travel tips, and take care!
How much do 3 weeks in Vietnam cost?
Your Vietnam travel cost depends on your budget, time and the way you travel. If you are a backpacker, you can quickly get by each day under USD 12 to 15, you can go as low as USD 10 too if you know some excellent travel hacks.
If you travel on a mid-range budget, expect to spend around 30 to 40 USD per day per person or less, depending on how you intend to spend.
But overall, yes, Vietnam is very cheap to travel, and less expensive than going to Thailand(if you want a comparison).
What is the best route to travel in the country?
It doesn't matter whether you begin your 3 weeks in Vietnam itinerary from the north or the south.
If you are starting from the north, reverse the above Vietnam itinerary. Either way, you will enjoy your experience in this lovely country.
Can you do 3 weeks in Vietnam itinerary on motorbikes?
Exploring Vietnam on a motorbike has been very popular for years, especially among the backpackers.
The excellent connectivity, easy access of bikes, stunning sceneries and landscapes, helpful and warm people, cheaper costs and above all, the sheer adventure and thrill of it lures many people to cover 3 weeks in Vietnam or even a month on bikes.
Yes, it is possible to do your Vietnam itinerary on a motorbike. The route is as above, only that you will do the entire thing traveling on a bike.
You should have prior biking experience(especially driving in SE Asia), some bike-maintenance skills, patience and sense of adventure, and you are good to go.
You rent or buy a second-hand motorbike after checking for its quality, performance and price, of course, either in Hanoi or Ho Chi Minh, depending on where you start.
A word of caution here though – Deadly motorbike accidents are rampant in Vietnam, especially you will hear accidents by foreign travelers, which is sadly quite common. Not to intimidate, but it is essential to be extremely cautious.
The roads are treacherous, especially in rural areas and pass along the mountains, and rash driving/reckless driving can be hazardous and even fatal. So take it slow, and it will be all fun and enjoyable.
What to pack for 3 weeks in Vietnam?
Your packing list depends on the season you are traveling. Vietnam is in general hot and humid, but northern Vietnam gets cold, especially in the mountains.
I have created an exhaustive packing guide for Vietnam in this post, where you can find all the details about the essentials that you need to carry.
Remember to pack light, and if you can pick a few of the items each, it would be sufficient.
Are there scams in Vietnam?
Yes, like any other popular tourist destination, tourist schemes are inherent in Vietnam. Check this post to know what are the types of scams in Vietnam and how to avoid them.
Also, it is best to rely on the below resources to not only save yourself from scams but also get great value for your money through awesome deals.
What are some excellent travel resources for Vietnam?
If you want to save yourself from Vietnam scams, which are plenty, one of the ways is to use reliable resources for booking tours or accommodations or buses.
Buses/flights/Trains – The best way is to do all this online. I use 12goAsia for all bus and train bookings not only in Vietnam but elsewhere in SE Asia.
It is quick, easy to use, and prices are best and secure. Check this site here and bookmark for your trip.
Travel insurance – You can't think of traveling without travel insurance for sure. The best one is offered by Travel Nomads, which is excellent, especially while traveling longer like 3 weeks in Vietnam.
Booking Accommodation – For great deals on hotels, guesthouses and hostels, checking booking.com, which I use all the time as it is easy and quick.
Also, you get incredibly awesome last-minute deals, which is perfect when being on the road for longer trips.
Guided tours – If you want to enjoy some of the best tours, check GetyourGuide, which offers excellent local guides who try their best to give you authentic experiences in Vietnam. The reviews speak about their excellence.
Plus, reasonable prices means it is incredible for budget travelers. These tours are excellent to travel safely if you are a solo traveler and also make new friends.
Below are some of the best tours offered by them.
What to wear in Vietnam?
You have to pack a set of mixed clothes when you travel to Vietnam. It is expected to dress modestly when entering temples, so keep your knees and shoulders covered(both men and women).
The weather is hot and humid in general but also can get cold and rainy. Keep light cotton trousers and tops/shirts along with a wind jacket, poncho, good hiking shoes, walking shoes, flip-flops, among other things. Refer this Vietnam packing list to see what to carry.
Can I combine other countries along with this Vietnam itinerary?
I wouldn't suggest adding any other country within this period, whether you are going for 3 weeks in Vietnam itinerary or spending 4 weeks in Vietnam.
I mean, sure, you can travel to other neighbouring countries of Thailand, Laos and Cambodia, but each deserves a nice-long itinerary of their own.
It makes sense if you are backpacking in SE Asia for a few months to add other countries along with this Vietnam itinerary. Otherwise, it is best to devote 2 to 3 weeks each to all these lovely countries.
3 Weeks in Vietnam Itinerary – Final Thoughts
Now that you have got your Vietnam itinerary for 3 weeks, chalk out your final plan based on what you like.
Remember that 3 weeks in Vietnam is not enough to traverse through all the destinations spending sufficient time, but is definitely enough to cover all the highlights of Vietnam.
The key here is to take it slow because Vietnam needs to be enjoyed as it offers so many different kinds of experience ranging from food to culture to history, all of which through you cannot rush.
While deciding your Vietnam itinerary, add cities based on what kind of places you enjoy the most, rather than trying to accommodate many destinations. Remember that you will need to keep a day or two extra for unforeseen circumstances, and stuffing too many places will make you exhausted for sure.
What do you think of this 3 weeks in Vietnam itinerary? Let me know in the comments below. If you have any questions or need any help in planning your Vietnam trip, drop them in the comments, and I'll revert.