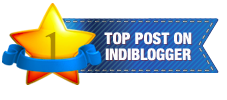 'I have had bad bus rides during my travels, but this is the worst bus ride I have ever had!' frowned Jessica, the girl from Amsterdam next to me on the bus, headed from Mui Ne to Dalat on a rainy afternoon.
I smiled listening to her exasperated rant about the drive, as our laggard driver rode the bus on a road that was similar to her mood.
Even a seasoned traveler can be put off on his or her journey. No matter how much you love to travel or even if wanderlust is your 'passion', travel can rub off even the best of us. Jessica was having one such moment. I switched the topic to Amsterdam, her city, and the lovely country of Netherlands, which seemed to work. Her mood shifted and a broad smile with a tinge of pride beamed on her face as she talked about how beautiful Amsterdam is and how much she loved her hometown. The chit-chat continued for a long time, which was a welcoming change to both of us who wanted a distraction.
After what seemed like forever, we were in the city of Dalat around 5:30 PM. I quickly reached by backpack to find something to wrap myself with, as the cold air tickled my body. The sudden change in weather from a humid seaside to the chilly mountains couldn't be felt better, I thought, as my gaze wandered off to the square opposite me scanning Dalat for the first time.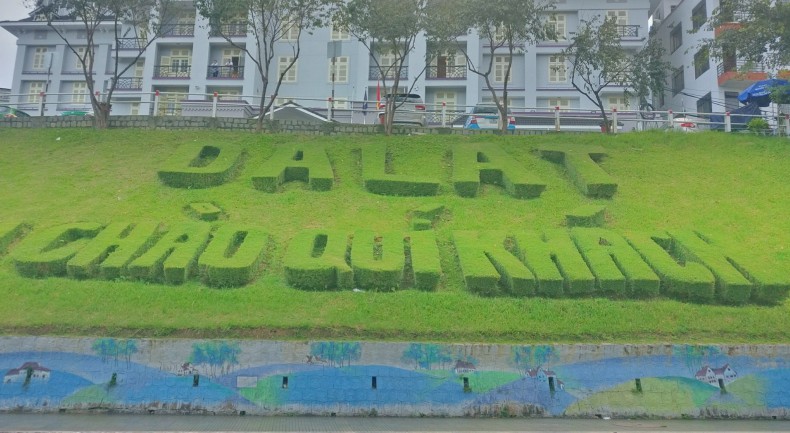 Honestly, I felt a bit disappointed at the city that I had landed, which was buzzing with vehicles on all the four sides of the circle that was close to me. It looked pretty but the familiar scent of cities with the chaos didn't entice to the city dweller in me.
'Not yet, please wait!', I told my mind that was in a hurry to write off Dalat within minutes of arrival. Probably, the exhausting journey and a growling stomach had boosted the thoughts of a tired mind to judge too hastily (call it the side effects of travel?)
I silenced my mind for now and headed to the hostel, where I was welcomed by a complimentary dinner after I checked in. With the food followed with meeting new people I forgot all about my impressions and dozed off surprisingly early after a fulfilling meal.
Dalat – The Chic Mountain City
Next day, I headed out for a walk in the morning. Passing through the streets, I was in the centre in some time, and a huge garden was in front of me. I had no fixed itinerary or a plan on what to see or do. Instead, this was my day for getting familiarized – Each place has its own vibe, scent and a language that it speaks without words, and I love to feel that without my camera or a checklist of places to see on the first few days. So this was that day for me.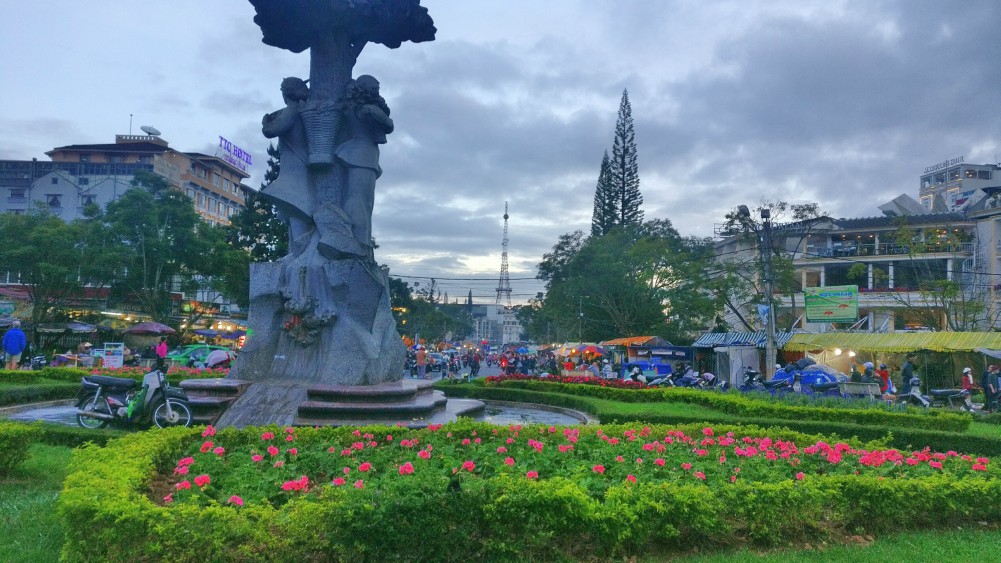 Dalat spoke of colors – the vibrant flowers that adorned the streets, the circle at the centre with the fountain dotted with flower pots, and the lane embedded with flowering plants around the Xuan Huong Lake, which is the place to hang out for the locals.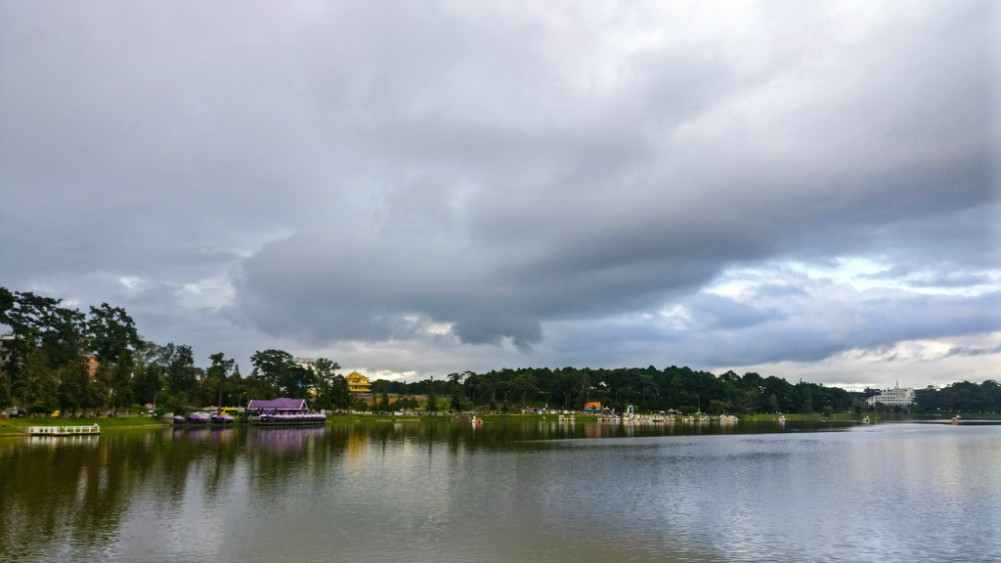 I walked past the lake and randomly decided a street that led me to the local market. The cloudy weather of morning turned into a drizzle, which became a downpour. In the pretext of taking shelter, I entered a fruit shop, where I bought a custard apple. After the weather cleared, I spent some time in the area clicking and checking out the various things on display.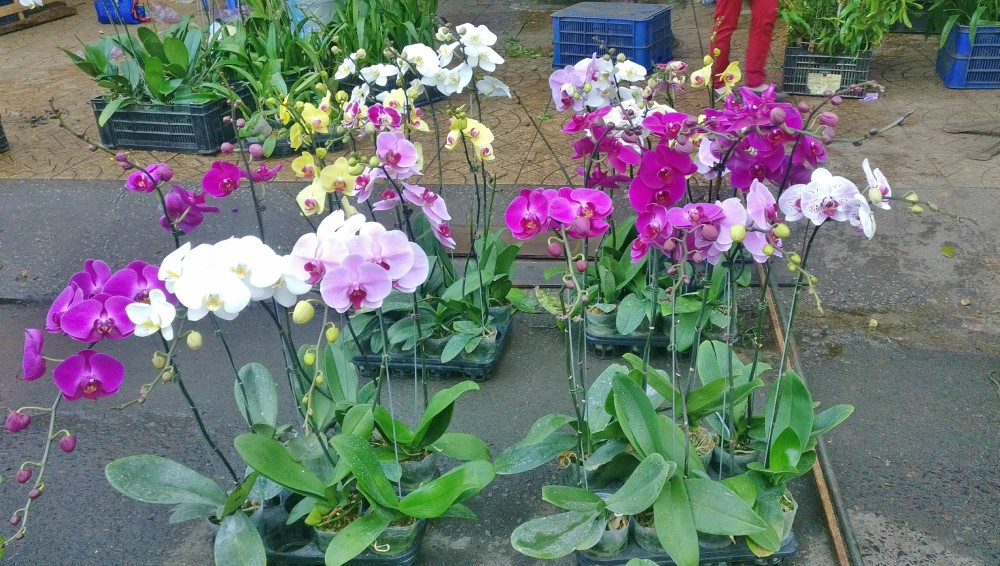 I then walked to Dalat Cathedral, which is on the other side of the lake. School kids were running out of the school to go home with their parents who waited outside the gate, and sizeable traffic gathered on the road. Some kids waved at me and a few smiled looking at my camera, and I returned the gesture.
Recommended read: Mui Ne – Why This isn't Your Pretty Beach Town of Vietnam!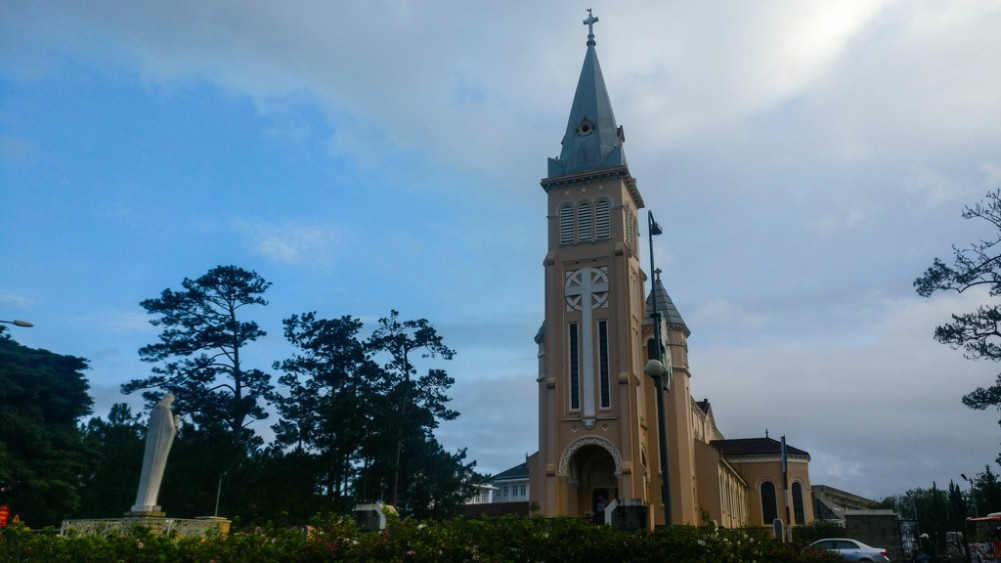 As the evening approached the air got colder, and I quickened my pace to head to the central market area. Some vendors were closing their makeshift shops for the day, while most of the food selling hawkers had started setting up their dishes for dinner.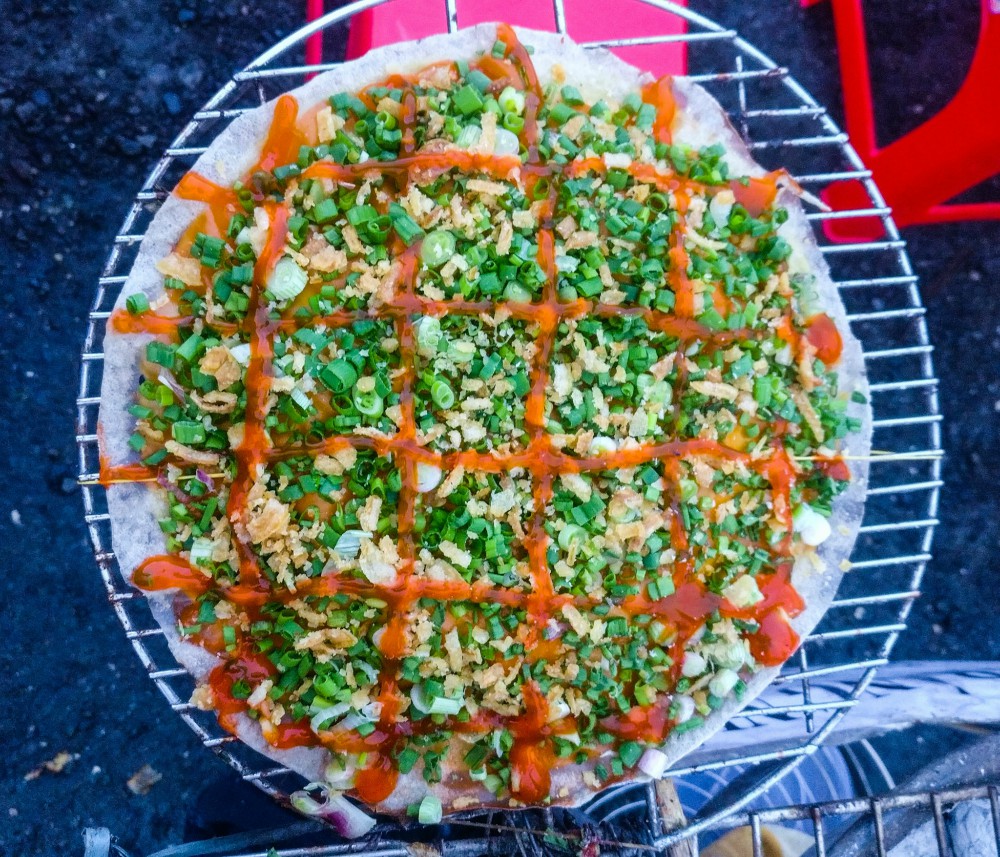 I tried Vietnamese Pizza – a simple dish made of a rice flake topped with an omelette, dried onions, (pork, squid & beef for meat eaters), spring onions, cheese, mayonnaise, and butter, cooked on a charcoal lit fire similar to BBQ, served with chilli sauce. I just loved it so much that I had another one, and bought a mango smoothie for a drink. I ended the day after some more loitering around and shopping.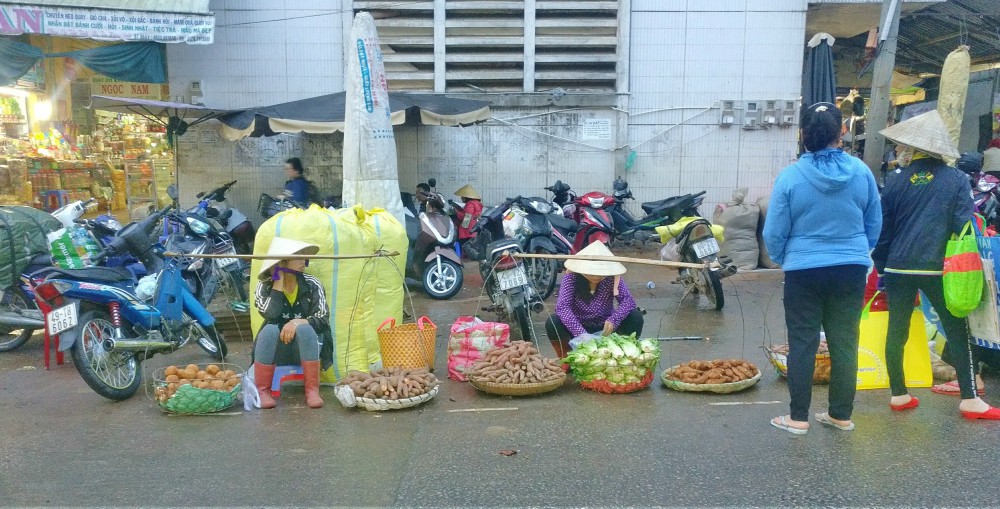 Places to See in Dalat
Dalat looks small, but surprisingly, there are quite a few places to explore, and it took a while for me to realize this.
Waterfalls
If I am asked to define Dalat in two words, mine would be waterfalls and lakes! Surrounded by the beautiful mountains, Dalat is naturally blessed with many waterfalls, and reaching them is half the fun as much as enjoying each of them, especially if you opt to drive a bike like I did.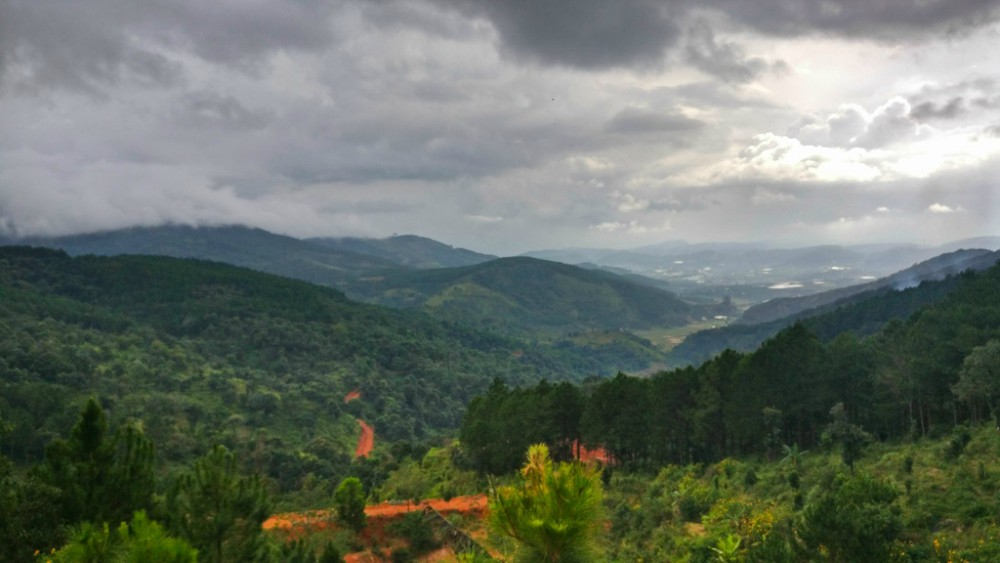 Elephant Falls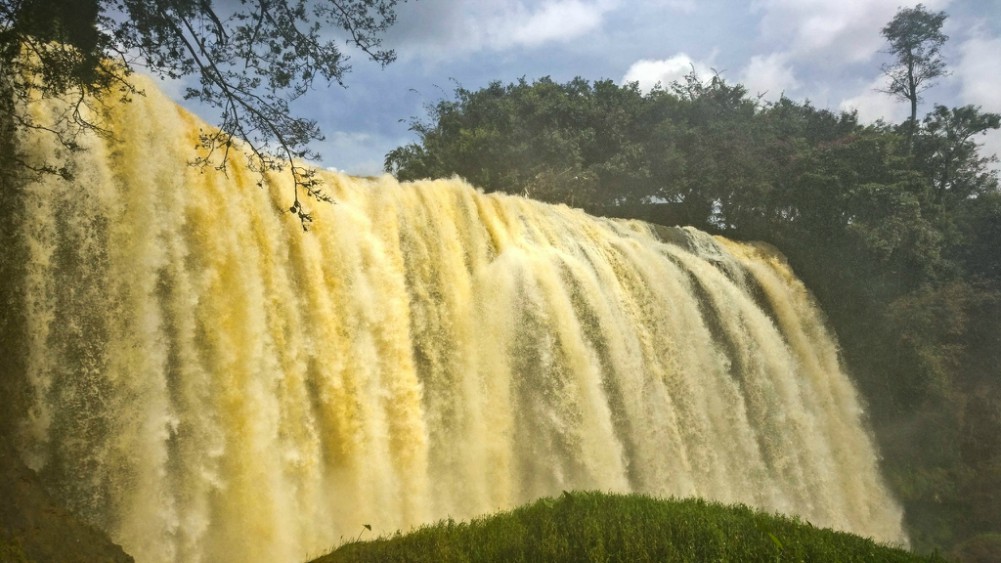 I didn't want to check out every waterfall in the city although I love them. So I chose to head to the biggest of them all, Elephant Waterfalls which is an hour ride from the centre. The drive is as beautiful as the waterfall is. I drove past the curved mountains, passed a few pagodas, stopped for views, to refuel and made it to the waterfalls.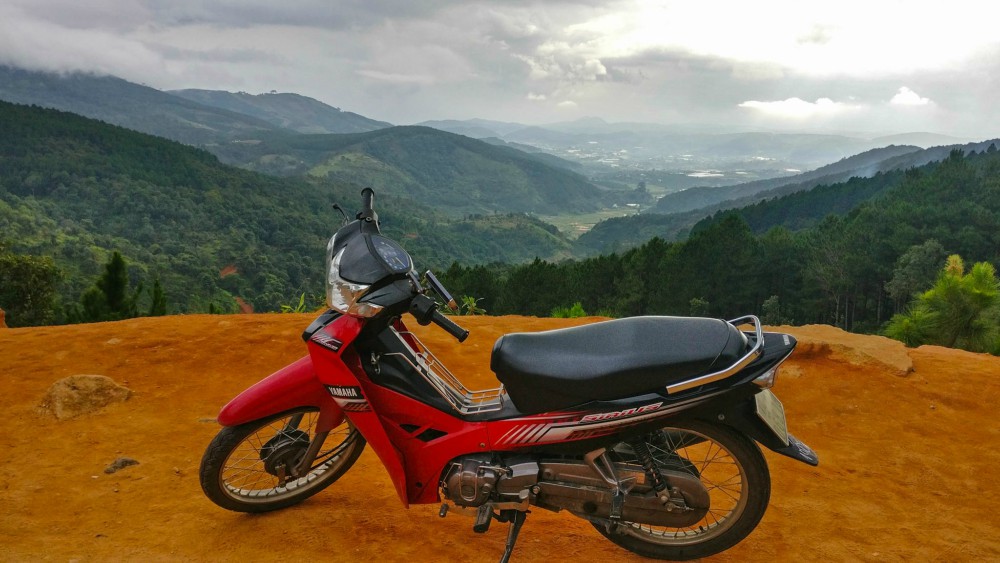 The name looked befitting, its roaring sound reverberating amidst the thick jungle. Thanks to the rain, the waterfall was in full vigour, and the route to get to the foot of the waterfall was closed. Getting close up to the waterfall itself is a challenge as you have to tread on pointy rocks that looked misplaced & dangerous. I carefully tiptoed on the rocks to get to the viewpoint, from where the Elephant Waterfalls looked fabulous.
Recommended read: Motorbike Diaries, Vietnam – A Drive To the Hai Van Pass, Monkey Pass & Danang
Datanla Waterfalls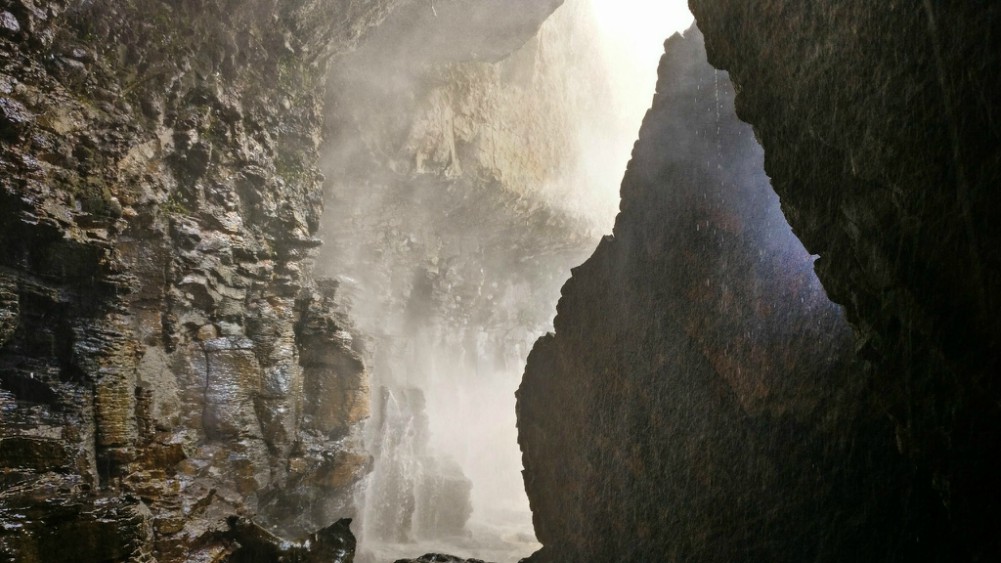 Datanla Waterfalls is close to the centre and hence is also the most visited by the locals as well. Locals say that this one has been commercialised to a great extent and it is true, as the adventure to reach the cliff is loaded with sports like Canyoning, rock climbing, coaster ride and more.
Bao Dai Falls
Located more than 50 km from the centre, this waterfall is the highest of all in Dalat, and you need at least half a day to do this.  Also, Bao Dai is one of the least visited waterfalls for this same reason, and so you'll love it if you don't prefer touristy places.
Prenn Waterfalls is also lovely, and if you can check it out if you have a bike as the ride is good. I was contented with the ones that I had visited though and just drove past it. This one also has activities with elephants, but I am against visiting such now. Another one is the Cam Ly Waterfalls, which is outside the city of Dalat, and I didn't hear positive reviews about these, and hence decided to skip.
Recommended read: Hue – Discovering a Slice of China in Vietnam
National Parks
Langbiang Mountain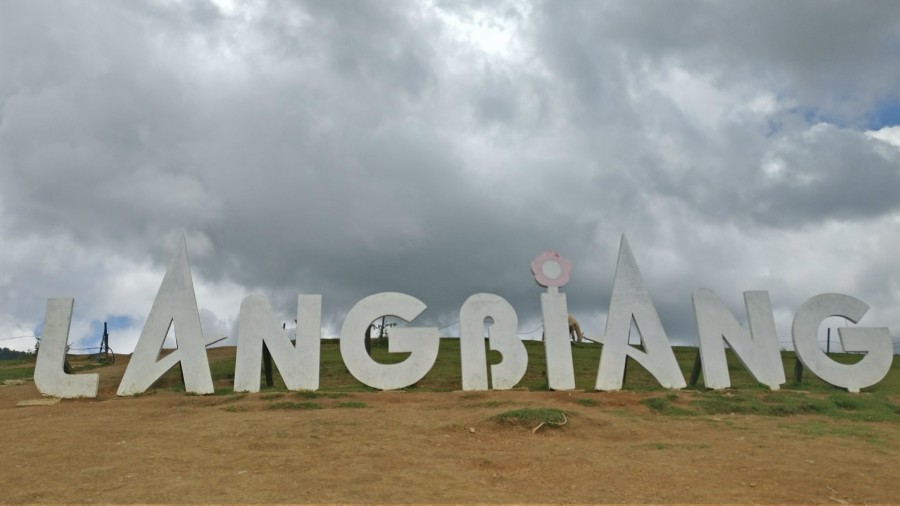 Langbiang mountain is located close to the centre and is a good find for the adventure-seekers as you have the choice of climbing the highest peaks here. You can just go there for a ride and a view from the top or take part in activities like camping or paragliding. Plan your day if you want to trek as it needs at least half a day. The below picture will give you the idea of the things that you can do there.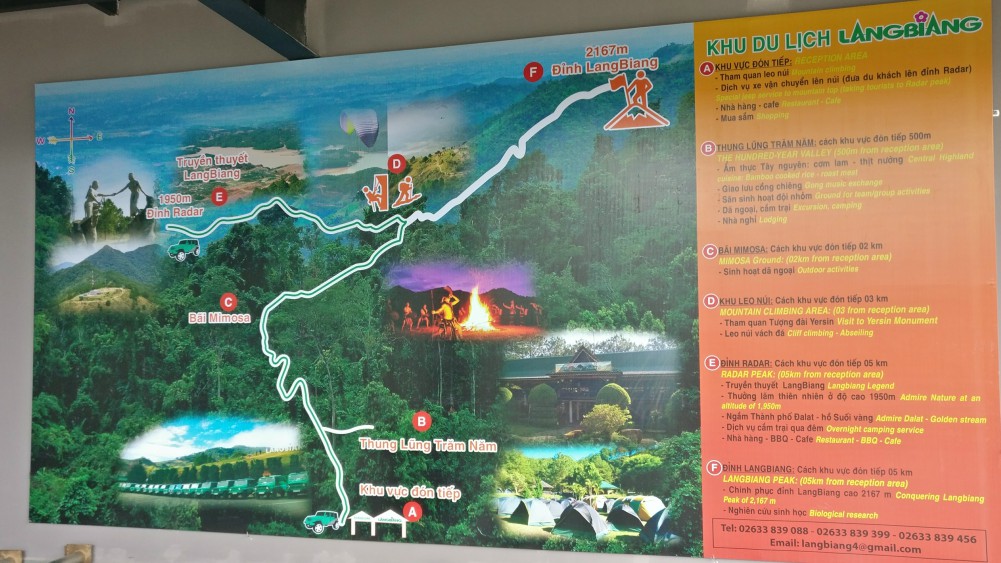 Bidoup Nui Ba National Park
If you have enough time to spent in Dalat, don't miss visiting Bidoup Nui Ba National Park, which is about 50km from the centre. The deeper forest areas of this park can also be reached by summit the peaks of Langbiang, which leads to a waterfall as well.
Lakes
Xuan Huang Lake
Xuan Huang Lake, located in the centre is pleasing, and I loved strolling around this lake in the evenings. There are boat rides and some fun rides for kids as well, due to which you can see a lot of locals spending time here, especially during the weekends.
Than Tho Lake
Than Tho Lake receives water from Cam Ly waterfalls, and is about 6km from Dalat.
Tuyen Nam Lake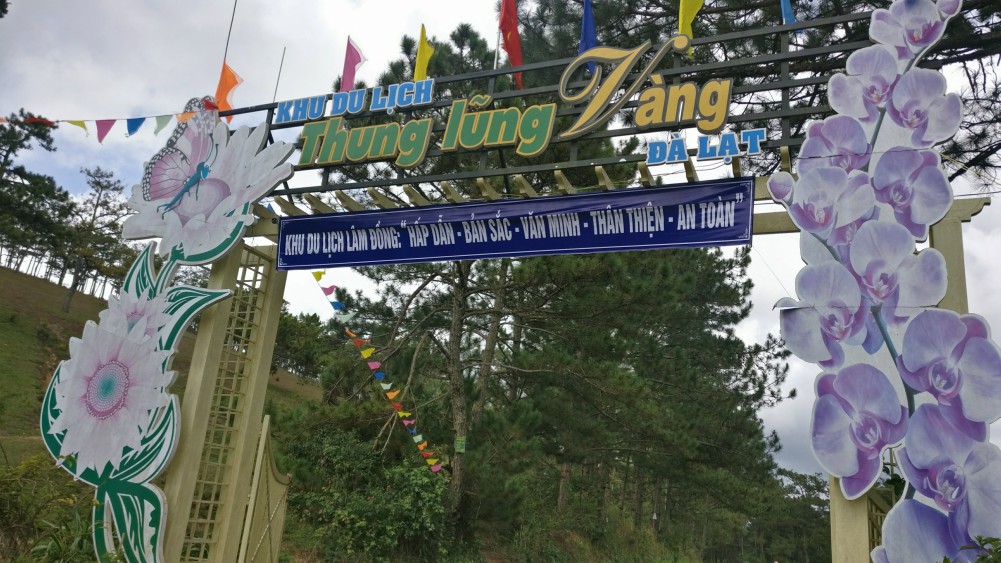 Tyuen Nam Lake is a man-made lake, and I was surprised to find this out as it didn't look like one. Maybe because it is surrounded by dense forest, it looks very serene and natural. There is a temple called Tram Lac, which can be reached by a cable car.
Choi Moi Market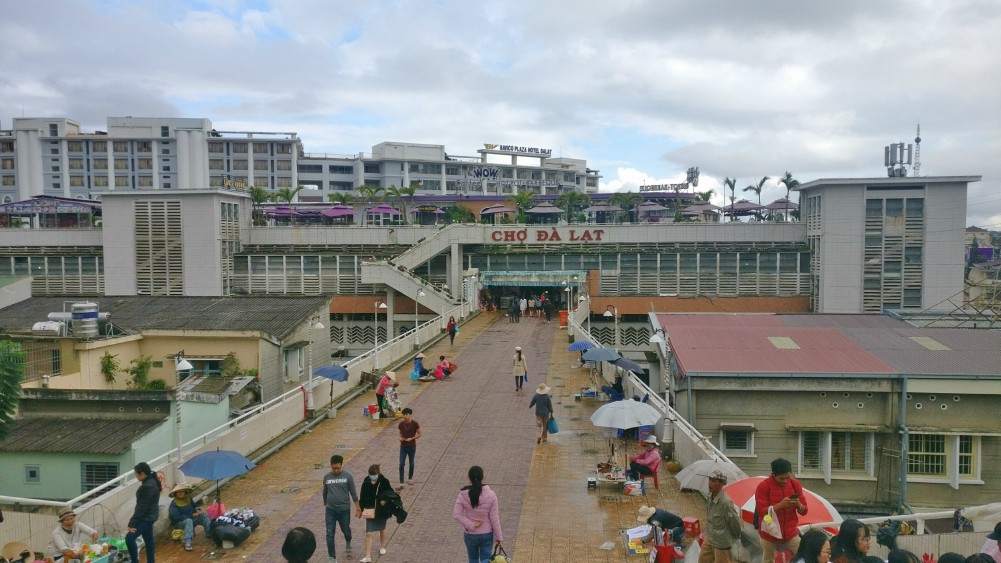 Choi Moi market is the most happening place in Dalat. The night market is best for souvenirs, food, spices, clothes and arts. I could see a lot of clothing shops selling a lot of winter clothes because of the season. I enjoyed trying out the local food the most here.
Robin Hill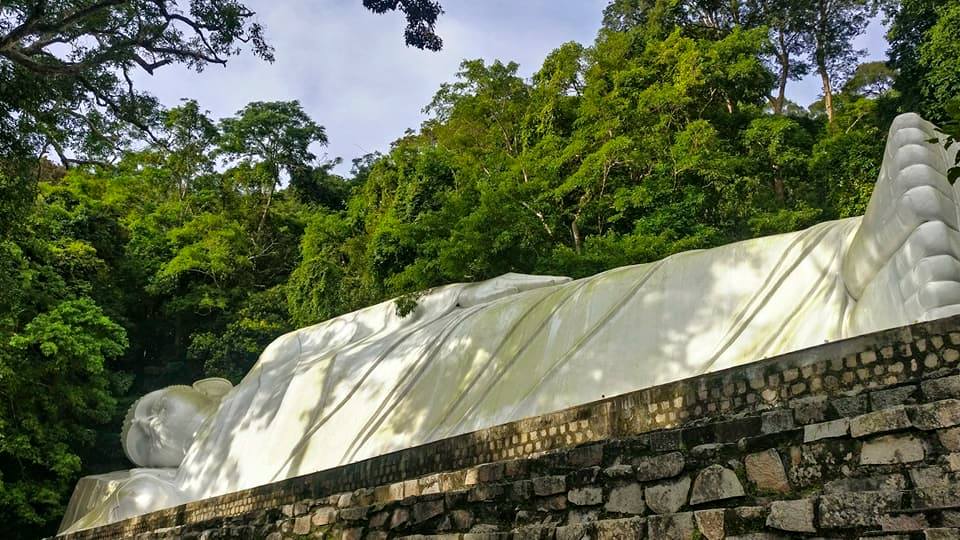 Vietnam's largest sleeping Buddha is located atop Truc Lam mountain, which is about 53km from Dalat. I did a bike ride, which took me along the highway for the most part. The cable car drive that lasts for 10 minutes one way is the best experience here, and I loved the ride absolutely!
Dalat Itineraries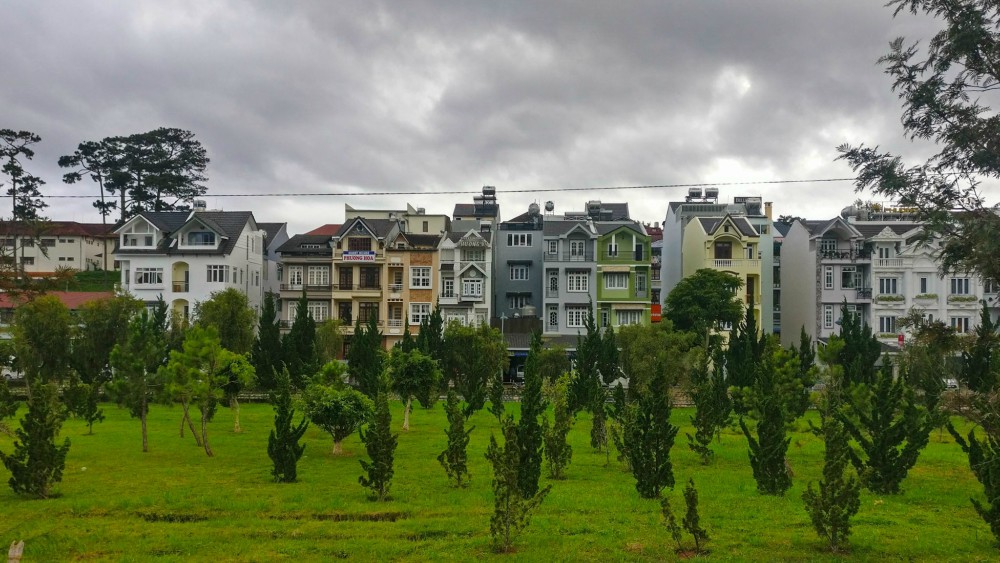 Unlike the other destinations in Vietnam, I am really hesitant to write itineraries for Dalat. Simply because Dalat gives you choices – whether you love hiking or national parks or waterfalls, and depending on your decision and the time, you can split between these. Here are my suggestions on what can be done in Dalat.
Dalat in 1 Day
Exploring Dalat in a day would mean making some difficult decisions! You can either take a bike and start really early. Decide on any two of the waterfalls that you want to check out – maybe combine Elephant Waterfalls & Cam Ly or do Prenn Waterfalls with these. You can certainly skip Crazy House as I feel nature is better than this man-made monument. All the three lakes can be done along with the Linh Phuoc Pagoda as well. Head to Choi Moi market in the night once you are done with your share of waterfalls and national parks to savour the local food and to get a glimpse of the local products.
Dalat in 2 Days
Two days in Dalat would help you see enough waterfalls and explore the national parks.
Day 1: You can dedicate an entire day for waterfall hopping, starting from the nearest to the farthest or the other way around. You'll come in the way of the lakes as well, and hence a day would be well spent amidst nature.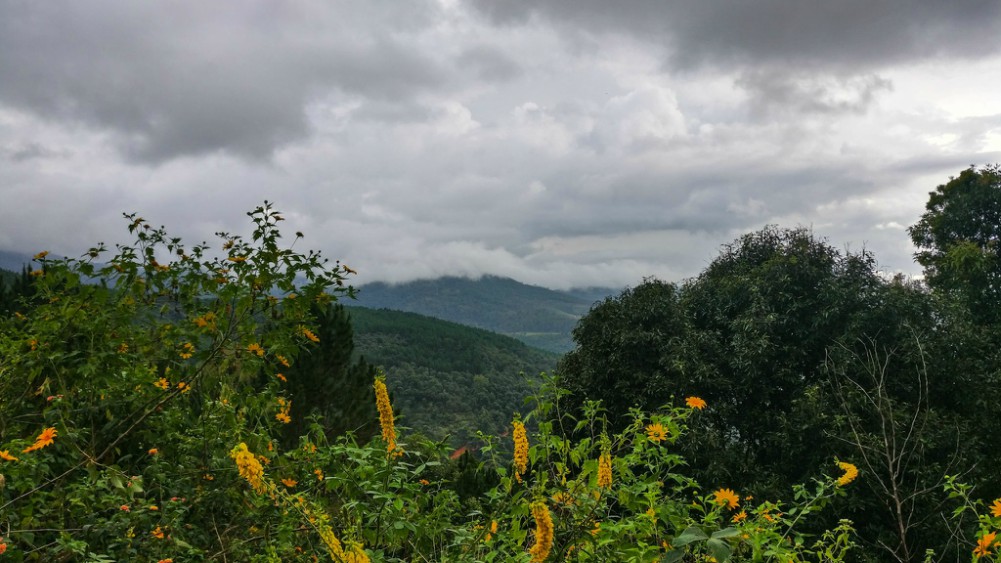 Day 2: You can try hiking or climb the highest peak in the Langbiang National Park by starting out early. Depending on the activities that you want to try here, you'll spend anywhere between a half day to until the evening. Head to Choi Moi market in the night before winding up the day.
Alternatively, if you want to experience a beautiful cable car ride, then head to Truc Lacm temple in Robin Hill, where the 10-minute cable car ride will give you a bird-view of the mountain city of Dalat.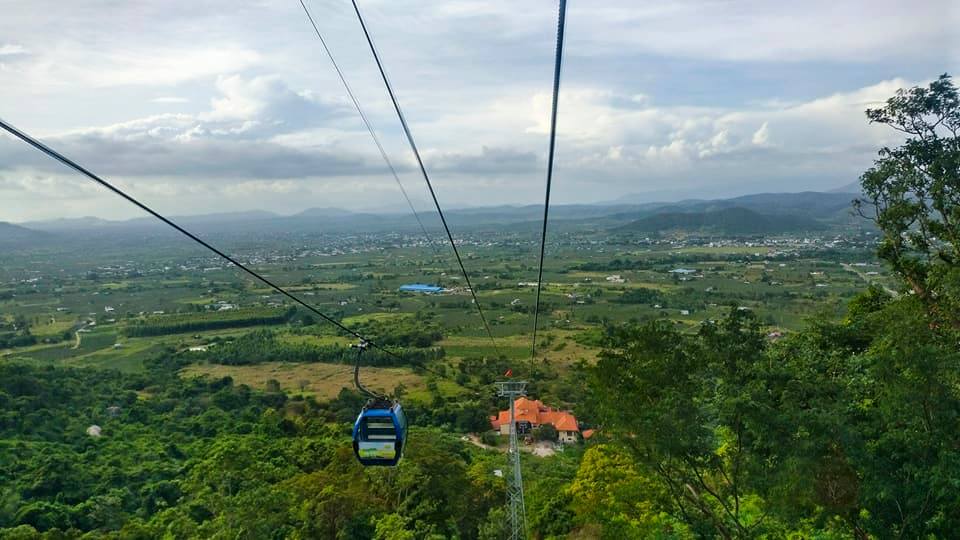 Dalat in 3 to 4 Days
Day 1 & Day 2: The above-mentioned 2-day itinerary could be included here. As for the waterfalls, you can try Canoeing and other adventurous activities as well.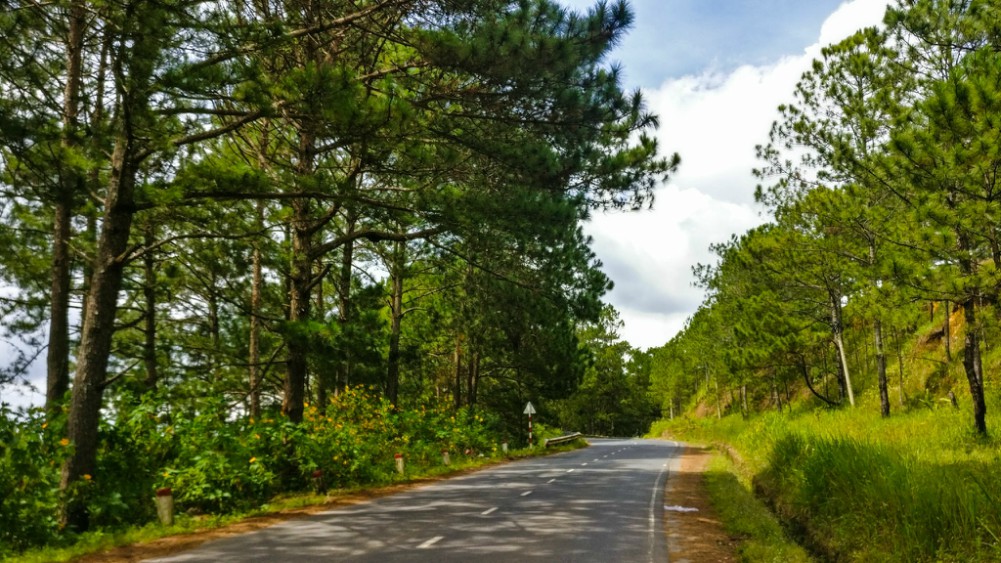 Day 3: If you plan to stay within the city on the 3rd day, you can explore Dalat Flower Park, Crazy House and the Cathedral. The other options are to check the silk factory or head to the countryside to have a view of the coffee plantations, which looks too scenic.
All these itineraries are based on my experiences alone, and these aren't either the only ways or the best ways of course but my suggestions to make the most of your time!
How to Reach Dalat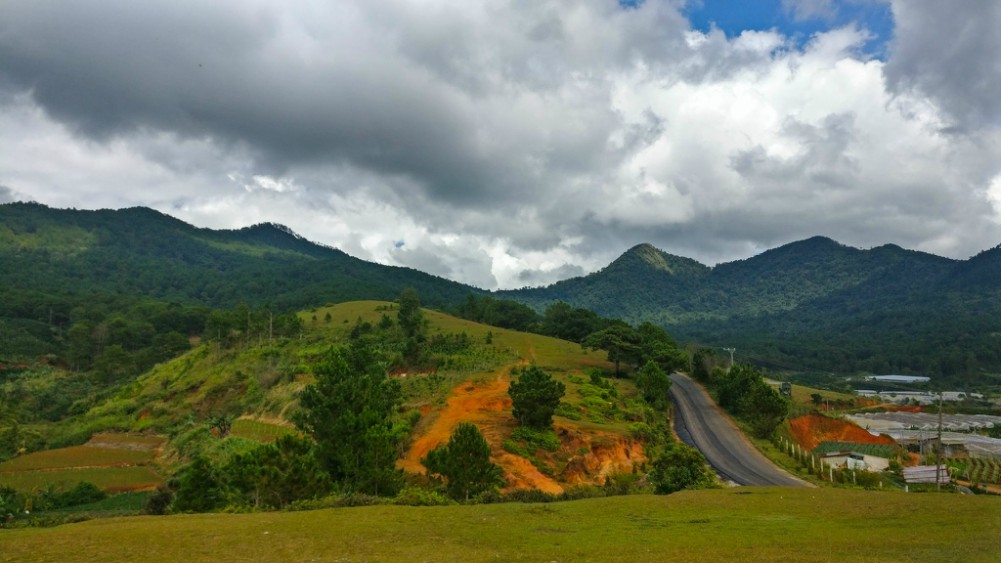 If you are traveling from North of Vietnam: You would be probably arriving from Phong Na or Nha Trang, and there are two buses every day and the journey time is 4 to 5 hours. The price is usually between 120,000 to 150,000 VND depending on the operator. You can book at your hostel/hotel over the counter or with tour operators that are omnipresent. Irrespective of where you book, the prices don't differ much. You can even fly to Nha Trang from major cities like Hanoi, HCM or Danang and then take a bus or a taxi.
If you are traveling from South of Vietnam: If you are coming to Hue from the south, you would arrive from Mui Ne or Hoi An, and there are many buses regularly from both the places, which can be booked at your hostel.
Note: There is no train station in Dalat, and the nearest is Thap Cham railway station which is technically not near because it is about 100km!
Where to Stay in Dalat
Dalat has all range of accommodations according to your preferences. The central area is around the Choi Mai market, and the streets nearby that lead to the lake also have good accommodation options.
Hostels: There are many budget hostels if you are looking for good dorms/private rooms. I stayed at Solo Dalat. The hostel was good, but the location is off the main street. Check out the prices to book below.
[button link="http://www.booking.com/hotel/vn/solo-dalat-hostel-da-lat123.html?aid=1248558&no_rooms=1&group_adults=2″ rel="nofollow" newwindow="yes"]Check the latest price of Solo Dalat Hostel[/button]
Some of the other good hostels are: Dalat Backpackers Hostel, Redhouse Backpackers Hostel and Pizza Tet Hostel
Hotels/Guest Houses: These are some of the mid-range hotels – Villa Vista – Highlands Home, Thanh Nhan Homestay, and Nam Quang Hotel
Share the Love. Pin this Post!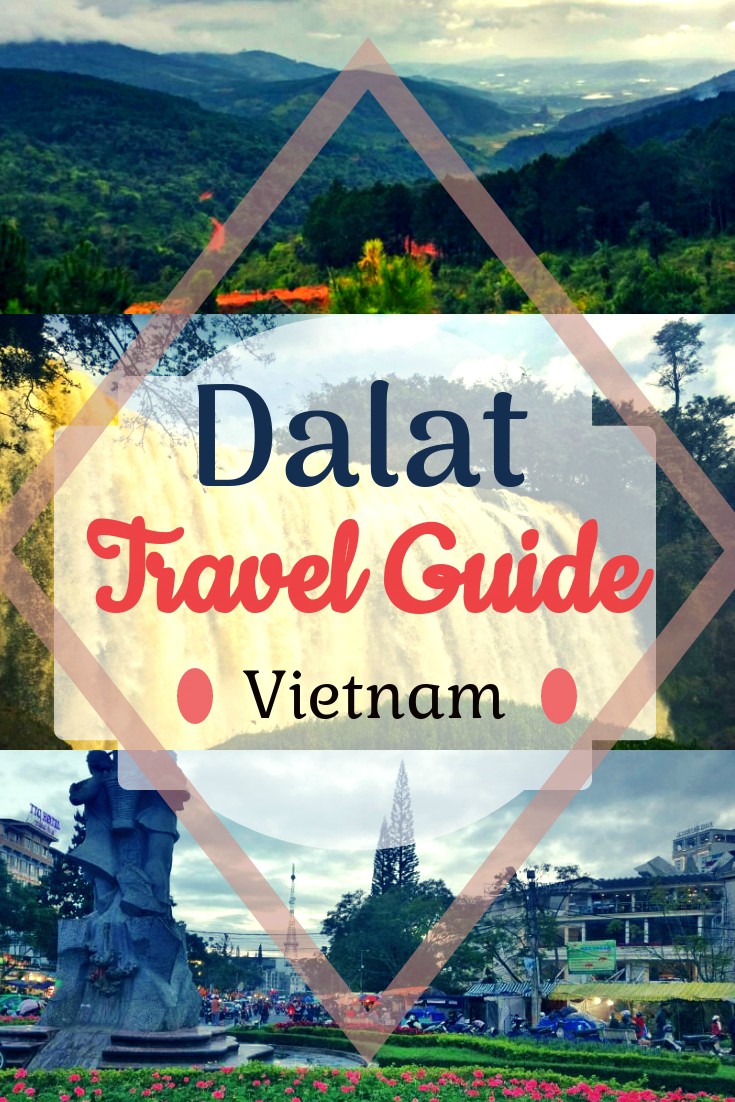 Note: This post contains affiliate links, and if you make any purchase, I would get a small sum without any extra cost to you.
Connect with me on Facebook, Twitter, and Instagram for travel stories.
Subscribe to My Blog Posts for Travel Inspiration, Tips, Travel Guides & Stories. No Spam!