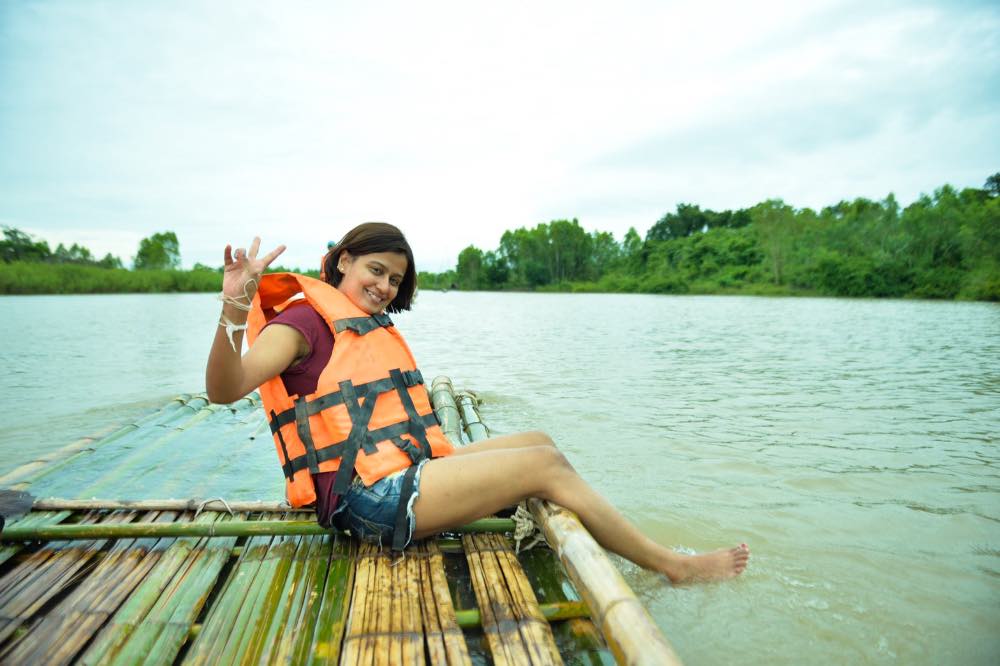 Hello! I'm Reshma Narasing. I love quiet & giant mountains, rugged nature, a bit of hiking, cycling, and being physically active outdoors to enjoy all these. I am passionate about many things, but the top two are traveling and writing.
What is The Solo Globetrotter?
Through Solo Globetrotter, I want to show that no matter what, you can always pursue freedom and enjoy it. All of us are chasing it in one form or the other, whether we know it or not. One of the coolest ways to experience freedom is through travel.
I want to show that everyone can travel – You don't have to be afraid to step out of your home alone seeking adventures and experiences. Your passport and social limitations don't have to stop you. And finally that you DO NOT need a lot of money to explore this beautiful world.
I think everyone should experience the taste of freedom by stepping out to travel around at least once in a while. Because travel is not just about destinations, it's about learning and unlearning. Travel has always been my most excellent teacher, and I keep learning new things about myself and this world when I am on the road.
How did I end up being The Solo Globetrotter?
I graduated as an Electronics & Communications engineer and worked as a software professional for a while. I hated my job and the lifestyle that came with it for a long time. But I didn't know what I wanted.
After a lot of soul searching and trying my hands at many things parallelly, I took up freelance travel writing. I still had my full-time job and the perks of good pay and security.
I would travel on weekends, holidays and squeeze leaves to taste freedom in bits and pieces. My heart wanted more, and every time I came back from travels, I started listening to what it said.
I took up parallel jobs and saved some money working after office hours. I started The Solo Globetrotter website and began sharing my travel stories.
After 6 months, I quit my high paying job to do what I love and make me happy – traveling and writing.
How long have I been traveling?
Over 5 years. I have been traveling solo mostly over the last 5 years. When I first started out going alone, it was not yet a 'cool trend' or some statement or a brag-worthy deed.
I began by exploring my backyard alone at first, traveling in South India, where I had already been countless times. Solo travel gave me new perspectives to these same places.
I extended my solo travels and traveled to Bhutan, hiked to the Valley of Flowers, spent a few weeks learning backpacking skills and semi-nomad life in Rishikesh.
I backpacked in the Philippines for over 3 weeks – having a lot of adventures and misadventure.
Next, I volunteered for 6 weeks and was on the road for three months living out of my backpack, exploring Nepal and North India.
I have done solo backpacking multiple times since then in SE Asia across Vietnam, Thailand, Laos, Sri Lanka, Malaysia, Myanmar and Cambodia.
I usually travel for longer durations, backpacking between 2 to 4 months at a time, which can vary as well.
My most memorable journeys have been in Europe when I went solo backpacking in Europe for over two months traveling to around 18 countries.
I was robbed of all my belongings except my passport and camera on this trip, and it was a nightmare.
I have had tons of fun meeting people from over 30+ countries, watching life go by, living with the locals and meeting and listening to fabulous stories from around the world.
With a weak passport, I have tackled many visa issues that many people around the world would not even be aware of. I have also had many misadventures on the road. I have lost baggage, wallets and cash, missed many flights and buses.
I have had health problems and have survived all coming out of the darker sides during travel.
How do I pay for my travels?
Initially, I traveled with a part of my savings from my full-time job. I took up freelance writing and began my remote jobs, which, of course, was nowhere comparable to my full-time job's pay.
I learnt and still keep learning many skills in blogging, and work as a remote editor, social media manager and SEO-writer handling many clients and brands.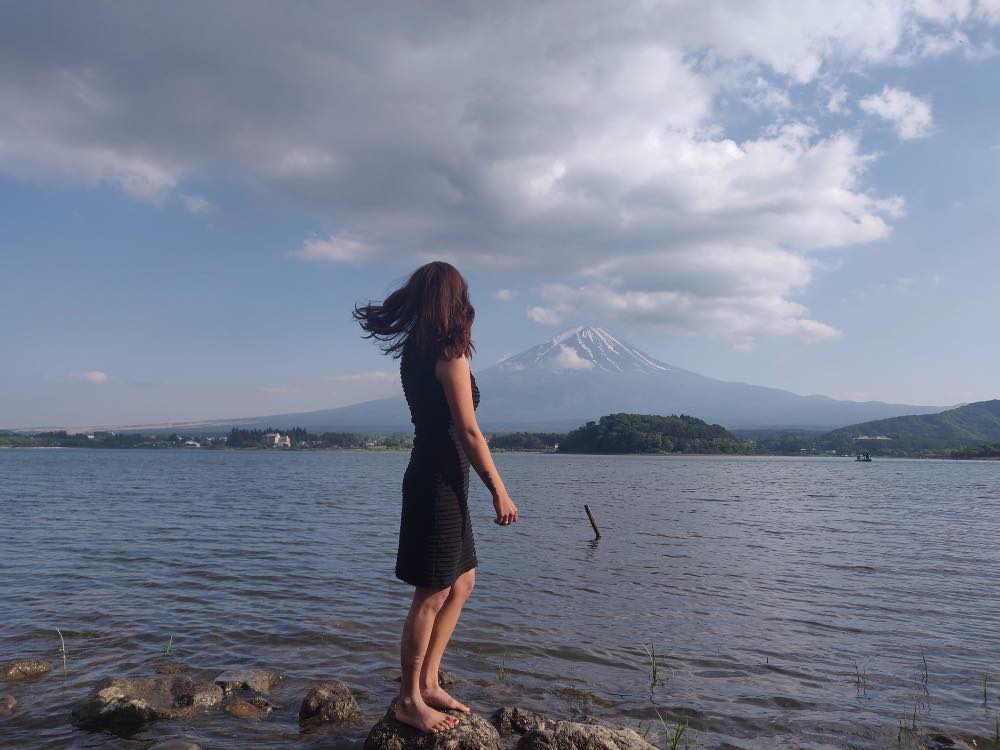 I earn money from this website as well, along with other small gigs that I take up sometimes.
I also get paid trips and sponsored assignments with brands and tourism boards for content creation.
Do you need to have a lot of money to travel?
Probably one of the biggest misconceptions about travel is that you need a lot of money. It is not true, and it all depends on your preferences. You only need as much as money you think you need.
I backpack alone for about 15 USD per day on an average, and I travel most of the times comfortably. Through this website, I want to show how anyone can afford to travel.
How can you use the Solo Globetrotter?
Are you looking for some itinerary ideas, things to do in destinations or travel tips for backpacking? You can find all this information to plan your trip.
Apart from my travel stories and experiences, this website provides you with travel guides, travel tips, itineraries and information about staying in budget places, eating local food and traveling using local transport between sites in cities.
Just click on the menu at the top and start planning. If you want anything, in particular, type it in the search box at the top right corner, and you'll find(hopefully) what you are looking for.
Here are some of my top posts for travel planning and inspiration.
Inspiration: An open letter to Indian parents – Why you should let your daughter travel solo
Vietnam: The Solo Travel Guide to Vietnam
Bhutan: Interesting Facts About the Happiest Country
Poland: How to explore Krakow on a budget – A travel guide
India: Volunteering in a Hostel – An epic experience
India: A solo trek to the Valley of Flowers – How to do it on your own
Japan: Nara – Exploring the temples and treating deers
Well, that's the story behind The Solo Globetrotter. Quoting one of my favourite lines before signing of!
"There is a pleasure in the pathless woods,
"There is a rapture on the lonely shore; 
There is society, where none intrudes,
By the deep sea, and music in its roar;
I love not man the less, but Nature more".
Work With Me
Get in touch to work with me for collaborations, assignments, editing or writing engagements.
Follow The Solo Globetrotter
You can connect with me through any of these means for any queries, suggestions, for working with me or to follow my travels.
Email Id: thesologlobetrotter@gmail.com
Facebook: The Solo Globetrotter
Twitter: @ReshmaNarasing
Instagram: thesologlobetrotter