Traveling alone for the first time? Well, it can feel intimidating and look seemingly challenging to say the least. But solo travel is one of those lifetime experiences. Nothing beats traveling alone because the freedom that you enjoy in solo travel is enchanting. And you deserve to know what it feels like to be out exploring the world alone.
I've been traveling alone for over five years now, backpacking for months in SE Asia and Europe, I started this site to precisely help women travel independently. So I understand how it feels to plan a solo trip for the first time. Butterflies in your stomach and excitement in your heart.
How to have the best experiences on your solo trips? From my experience of over 7 years of solo traveling(wish I knew some of these myself), I have gathered some useful practical tips and things to keep in mind when you are traveling alone for the first time.
Traveling alone for the first time – Before You Go
Choose the correct destination
I know, there is no right or wrong when it comes to picking a destination for travel. But when you are going to travel alone for the first time, the place you decide is going to be crucial. Eventually, you will feel yourself enjoying every destination you visit alone, but the first time is different.
It is easy to get swept away by a lot of gorgeous destinations around the world, but pick a place that's often visited by solo travelers. Look for countries that are popular among solo travelers which are plenty, thankfully.
SE Asia is a popular choice for traveling alone, where it is straightforward to go to countries like Thailand and Vietnam. Similarly, European countries are quite ideal for traveling alone for the first time.
Thailand was one of the first countries that I traveled to alone, and believe me; I couldn't have chosen better – I mean, why do you think it's so popular!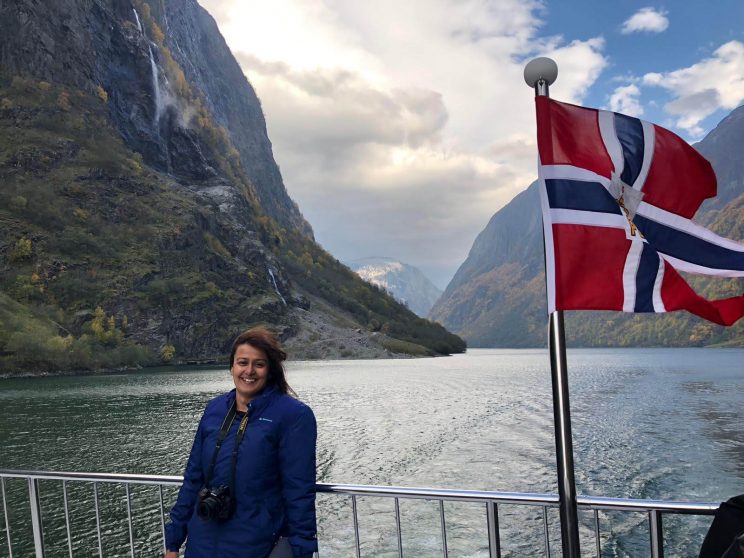 Also, pick a place which is welcoming, social and is known for activities which interest you. By events, I mean they could be music concerts, yoga festivals, watersports like diving or gastronomically popular destinations where you can go alone because there would be a lot of people like you, traveling alone as well.
2. Do extensive research on your destination
While doing the above of picking your place for traveling alone for the first time, you should do extensive research on that place because the destination can either make or break your first solo trip.
First of all, safety should be your priority while choosing your destination for traveling alone for the first time, along with you picking a place based on your preferences.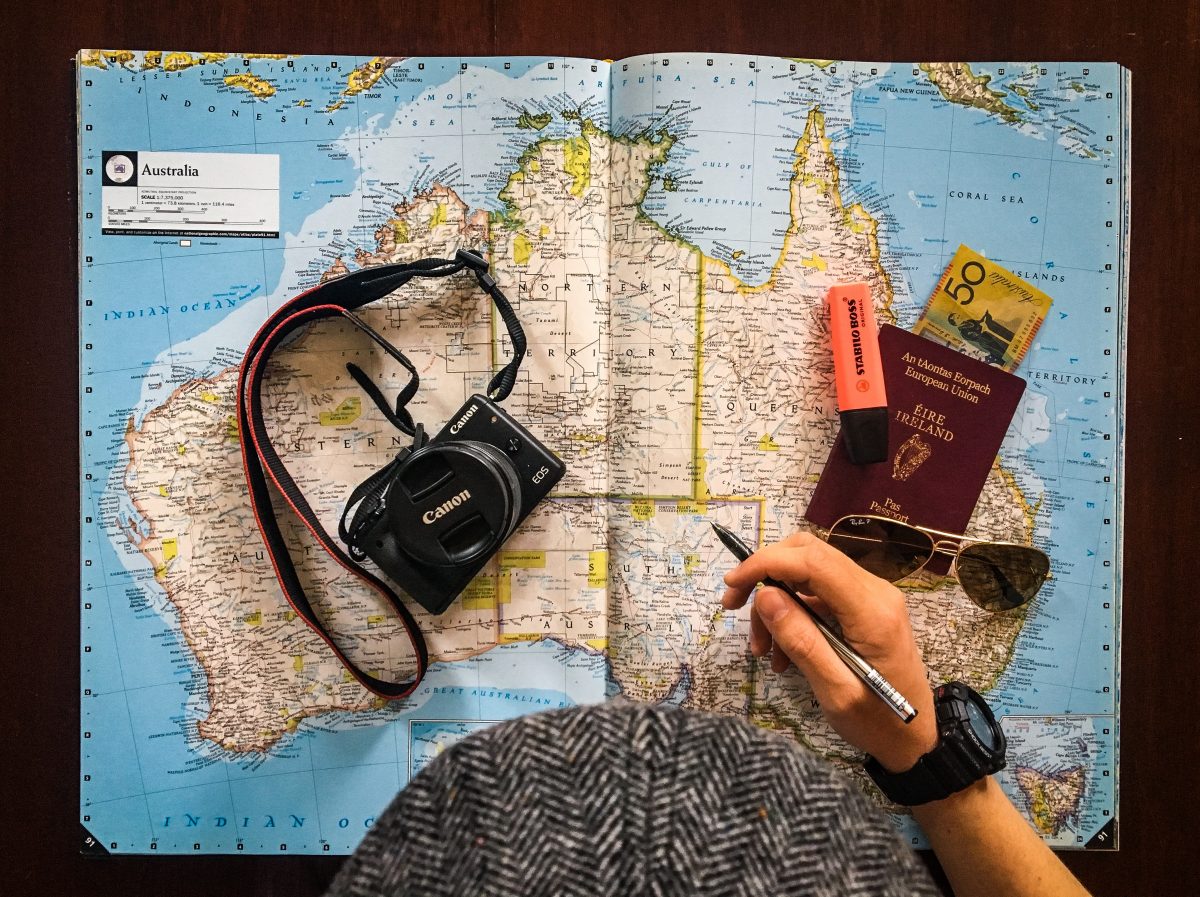 After you shortlist a few countries, look for these factors – like cities with enough safe neighbourhoods, transportation for getting around(possibility for traveling at night safely), medical facilities, accommodation options for solo travelers (more about this further in this post).
3. Research for cheap flights and hostels/hotels
The one thing on which you will probably spend the most would be on flights, which is inevitable. But with some careful planning, you can get great deals and discounts so that you can be traveling alone for the first time without digging deep into your pockets.
In this post, I have written on how to find cheap flights in detail, check it out for some tips and guaranteed tricks.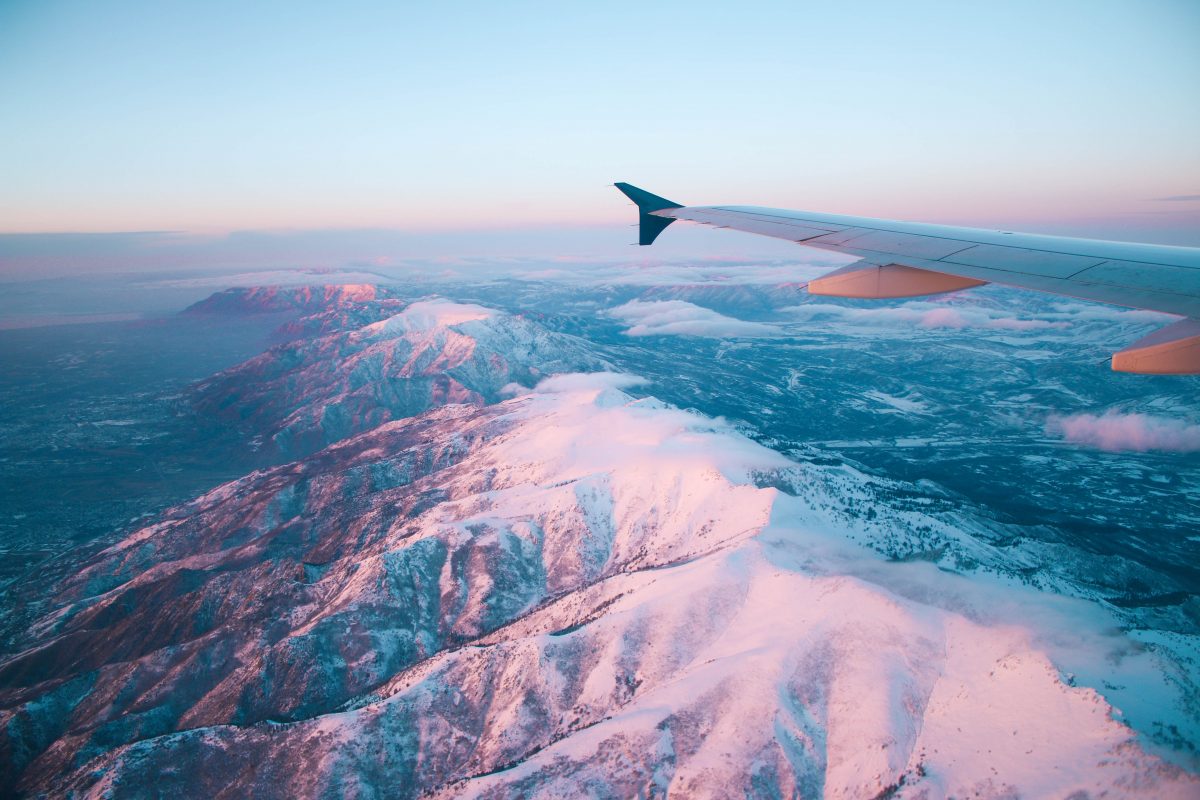 Check websites like Skyscanner for cheaper prices, and Booking.com for plenty of discounts on hotels, guesthouses and hostels.
Their prices are also generally better than many others. You will get a huge cut in prices on this site for your accommodation if you book some days ahead.
4. But also consider economical ways to travel by land
If you are traveling in Europe or SE Asia, flying is not always the cheapest option to travel. Also, considering the carbon emissions and doing our tiny part of cutting down flights if possible is a good choice IMO.
Plus, as they say, sometimes journeys are the best part of travels. Road and rail travel will for sure give you some unparallel experiences – from scenic roads to rustic villages to getting glimpses of local lives.
Cabs are better to enjoy private, comfortable and luxury transport, an option for solo travel if budget isn't your constraint. So wherever possible, try these journeys when you are traveling alone for the first time.
5. Get an idea of what to expect from a place
Before traveling alone for the first time to a new place, it is essential to get an idea of the attractions that you intend to visit and the activities that you want to sign up.
Read up a bit about the famous points of interest, check out if there are any off the beat, interesting things to do, tours to sign up and what to expect in general.
It's nice to keep a few things for surprises but you don't want to end up feeling shocked or unexpected. Also, when you are traveling alone, it is best to have a look at the locations on the map so that you can figure out commuting and other details further when you arrive.
It is your money and time, and don't let them not go worthwhile. You don't have to spend days researching these things, but a quick glance will make you feel confident.
6. Research about Visas and Vaccines
One of the hurdles of traveling is securing a visa. Especially if you are traveling alone for the first time with a weak passport, mandatorily research thoroughly about the visa eligibility and requirements.
Check your home country's website and the government websites of the countries that you intend to travel to see if there are any travel restrictions, warnings and statuses on the general or political conditions.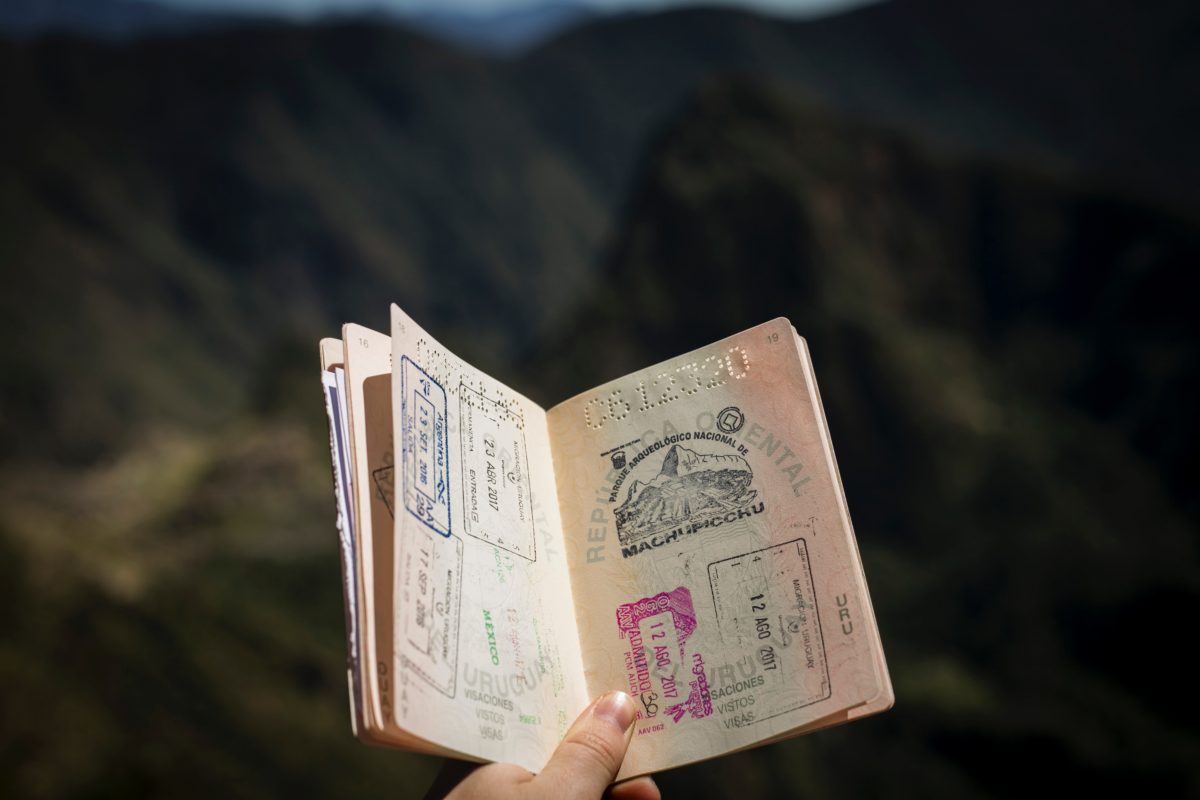 The same goes for vaccines as well. Some countries don't have any requirements, but a few countries have specifications on this, the details of which can be found online.
Editor's note: An open letter to parents on why every daughter should travel alone at least once
7. Pack light
I can't stress this enough, because when you are traveling alone for the first time, there is a high probability that you might overpack. Even after years of traveling alone for months, I am still mastering the art of packing light, but believe me, it is the best.
You are on your own, and you will not want your luggage to drag you down, including having backaches or muscular strains. You don't have to ask for help if you pack light, plus, it helps you move quickly without getting exhausted.
You don't have to compromise on your style to achieve this, which is why I think it is an art that has to be learnt.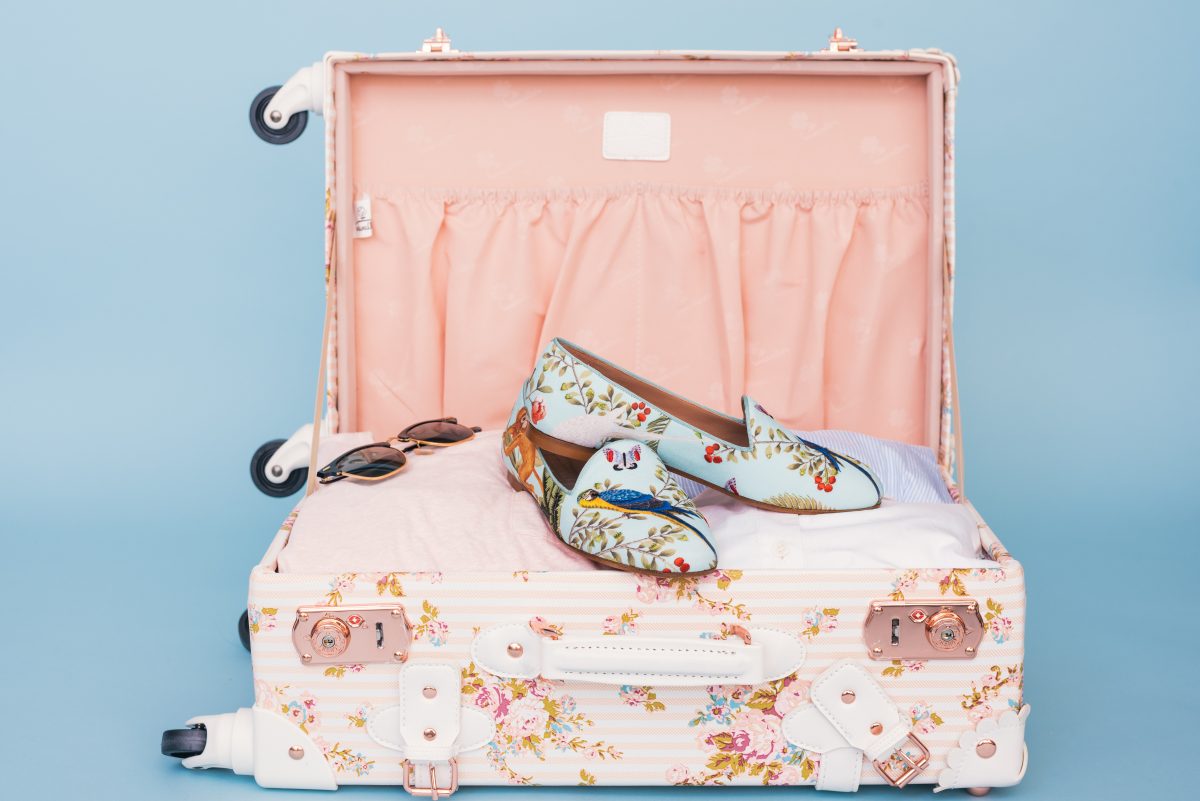 The solution is to do a thorough weather check before you begin packing. Choose light-weighted clothes including a few casuals along with pretty dresses(if that's your style).
Combine them with essentials. Have a pair of comfortable walking shoes along with heels but limit them to one.
If you are going to cold destinations, I have only one word for you – Layers. Choose three to four layers, starting with thermals, T-shirts, fleece to jackets.
You can manage depending on the weather, but make sure you don't carry many for every layer. If you are traveling to places with volatile or fickle weather, have a spare for rains and cold, along with your usual clothes.
Lastly, if you are traveling in Asia, read about the cultural sensitivities before packing. Countries here are conservative and women are required to dress modestly, especially if visiting religious places.
Also, going bold and standing out are not good ideas when you are traveling alone for the first time as it attracts unwanted attention.
8. Pack your travel documents, cash & cards carefully
Safeguarding your travel documents, credit cards and cash is an important aspect of your packing. Never pack all of your cash and credit cards in one bag. Split cash and cards and keep the main ones and backups separately.
Maybe in a deep pocket of your sling bag or your toilet kit – the more the unexpected place, the better to store backup currencies and cards.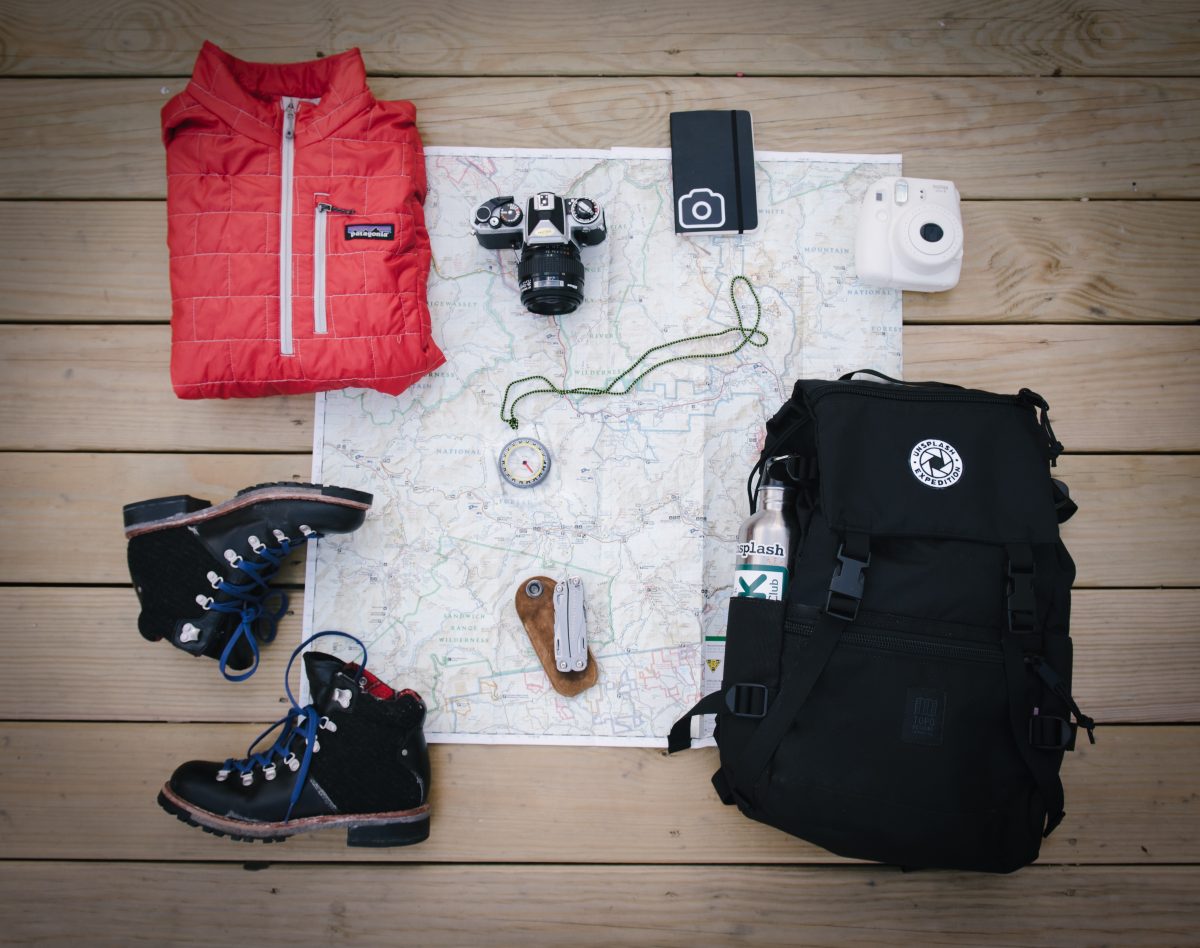 In the worst cases where if one of your bags are lost or stolen, you will have some cash and a few cards to continue your trip. I was robbed of all of my belongings on my maiden 3-month Europe trip on just day 5, where I lost my laptop, cash and cards along with all my clothes.
Luckily, I had my camera bag which had my passport and a few credit cards that were my backup, which led me to continue. What happened to me was too bad, but you can never have full control over situations despite all planning and packing. So you need to keep in mind these times.
Keep soft copies of your travel document, and don't keep any passwords or pin numbers written.
I have lost my wallet many times(clumsy me), so I always keep two of them or keep a few cards away, which works wonders. Also, avoid carrying a lot of cash.
You are traveling alone for the first time, and you don't want to draw attention to fat wallets. ATMs are not hard to find these days, so even if you have to pay a little extra as withdrawal fees, it is better than being robbed of your money.
9. Get Travel Insurance
Travel insurance is one of the things that you should get before traveling alone for the first time. Whether you are traveling for a few days or weeks, you need to be insured to cover any unforeseen incidents, like luggage loss, passport loss, flight delays, emergencies, loss of valuable goods or political unrest.
There are hospital expenses coverage and accident benefits as well in some policies.
In any of these cases, you will not want to spend hundreds of thousands of dollars from your pocket. So if you don't have travel insurance, get one without fail to travel without hassles.
I recommend World Nomads for overseas travel, and they have extensive options to choose from, depending on your travel plans.
Recommended read: 7 Things Solo travel teaches you
10. Have a trip plan
I am not a fan of planning every little detail, so I'd not recommend that. Also, too much planning would make you focus on getting it right, which gets overwhelming sometimes. Also, you might feel pressurized to stick to them for FOMO alone.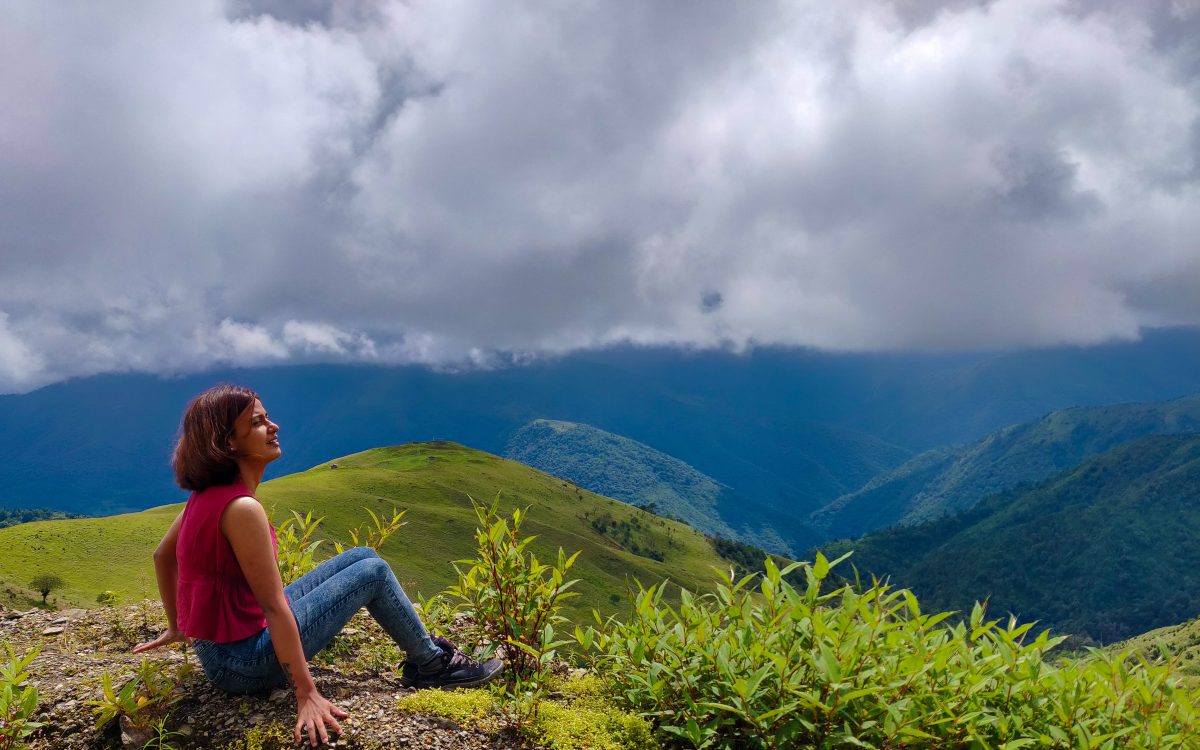 So have a skeletal plan of the trip, loosely chalking out details, keeping a few other things to fall into place on the go. You might meet new people and discover new things on the road, so give them chances as well.
11. But also be open and spontaneous
Leaving everything to let unfold without any plans is also not a good thing, but finding a balance between planning and remaining spontaneous is needed when you are traveling alone for the first time. It might look a bit too much at this point, but you will get a hang of things once your travel begins.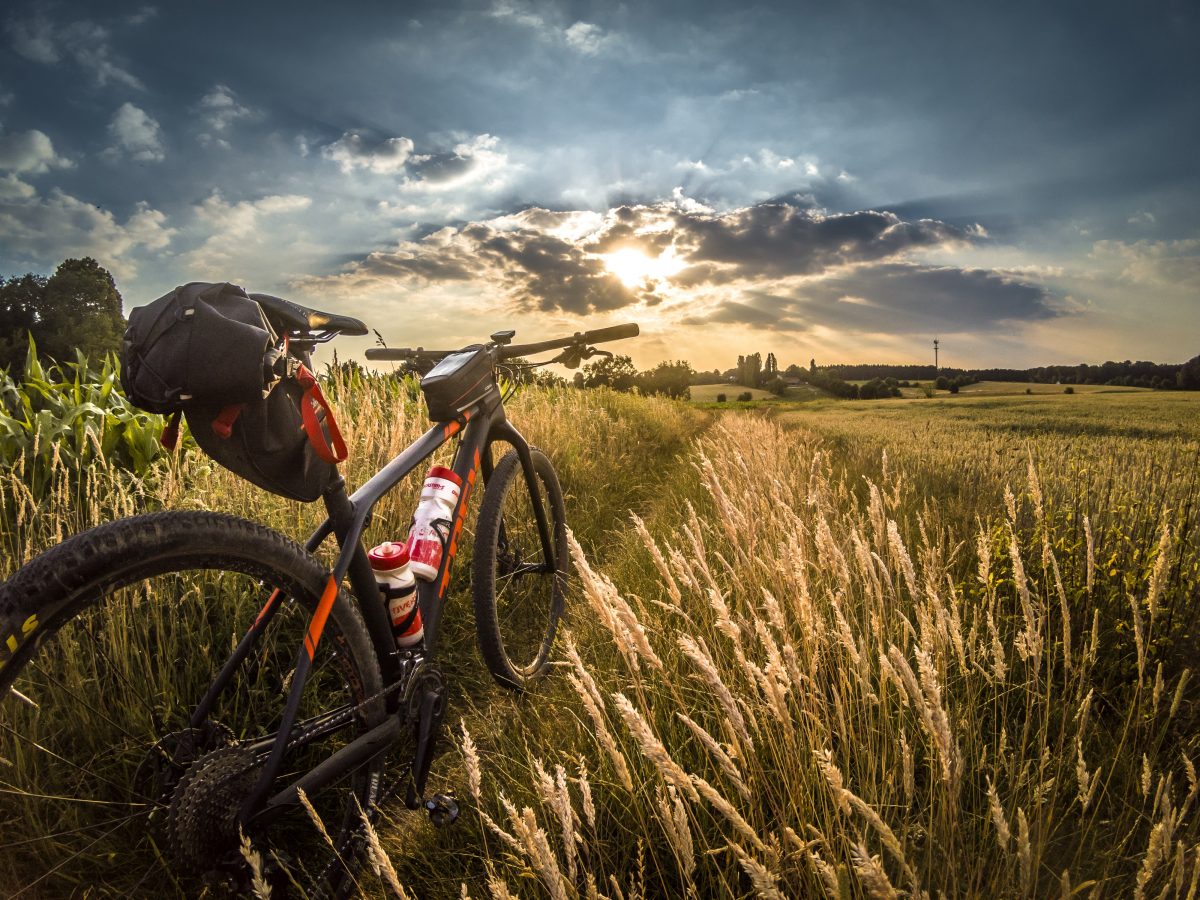 Keep your itineraries flexible, and be open to experiencing different, unexpected things on your journey. Sometimes you will end up splurging while winging it so these are the times you need to know to avoid, which you will, as you go.
Many of my best travel moments have happened when I least expected or planned. I've moved towards spontaneous traveling over the years because I love it and it is easy. Give it a try while maintaining a balance.
Traveling alone for the first time – On the road
12. Arrive at your destination during the daytime
It is one of the crucial things that is highly helpful when you are traveling alone for the first time. You are by yourself, and you might feel a bit overwhelmed, confused or a little scared along with being excited and happy. So you don't want to add more things here.
Getting down at your first city during the day will give you options to get into the city and check in to your hostel or hotel before it gets dark. If you want to change your place, you can do that too.
You will see the neighbourhoods and a bit of the area to know what to expect. You will also get an idea of public transport and feel safe among the crowd on your first day of a solo trip.
13. Find a way to get from the airport to your accommodation
When you are done with the immigration and other clearances, you are out of the airport, ready to start your trip. The first thing would be getting to your first hostel from the airport. You have just stepped into a new country, and you might feel clueless if you don't know where to go.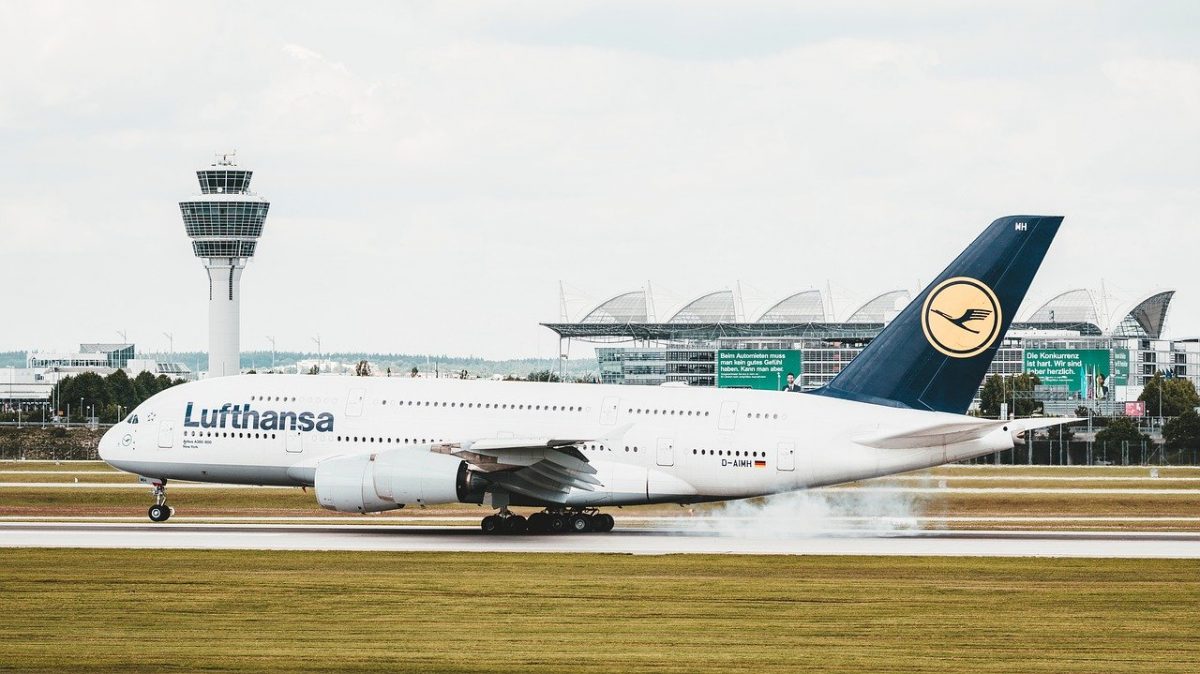 So before you begin traveling alone for the first time, research on how to reach your place of stay from the airport. Get an idea of transport options including local train networks, bus systems, their routes, timings and prices.
If you are arriving later at night, then it is best to get out of the airport by cab instead of taking public transport, for safety.
Editor's note: 18 Tips & Ticks To Book Cheap Flights
14. Stay at Hostels
Hostels are your best bet when you are traveling alone for the first time, for multiple reasons. One of them is that it gives you a chance to meet and make friends with other solo travelers, second, the prices are lower, and next, hostels make you feel secure and less bored.
Staying at a hotel will give you more comforts and privacy, but you will feel lonely, which is certainly bound to happen at least once when you are traveling alone.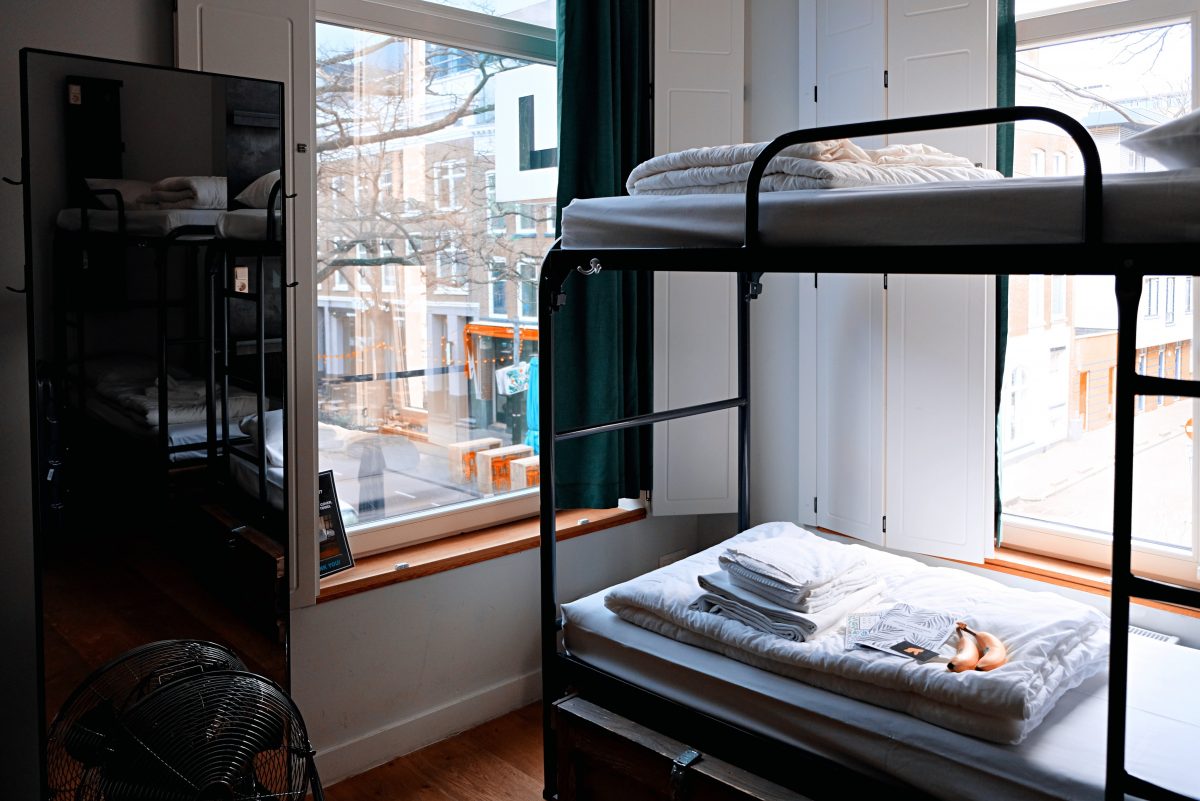 And loneliness is one of the primary reasons why people avoid traveling alone. But this should not discourage you, because hostels are a great place to tackle loneliness. Plus most hostels organize walking tours(sometimes for free), and you can also book bike rentals, tours and buses.
You will get plenty of trip ideas and suggestions at hostels not only from hostel staff but from fellow travelers that you will catch up.
I'm an introvert and prefer keeping to myself, but despite that, I've made terrific friends from around the world, thanks to hostels.
The flip side might be less comfy dorms, and if you are unlucky, maybe dirty bathrooms that need to be shared. People have mixed opinions about hostels, but I can safely say that the pros outweigh the cons.
15. Socialize and meet new people
As I said earlier, you will feel a range of things when you are traveling alone for the first time(some will repeat in subsequent trips as well, and it's quite normal). Boredom and loneliness are the leaders, and socializing is the remedy.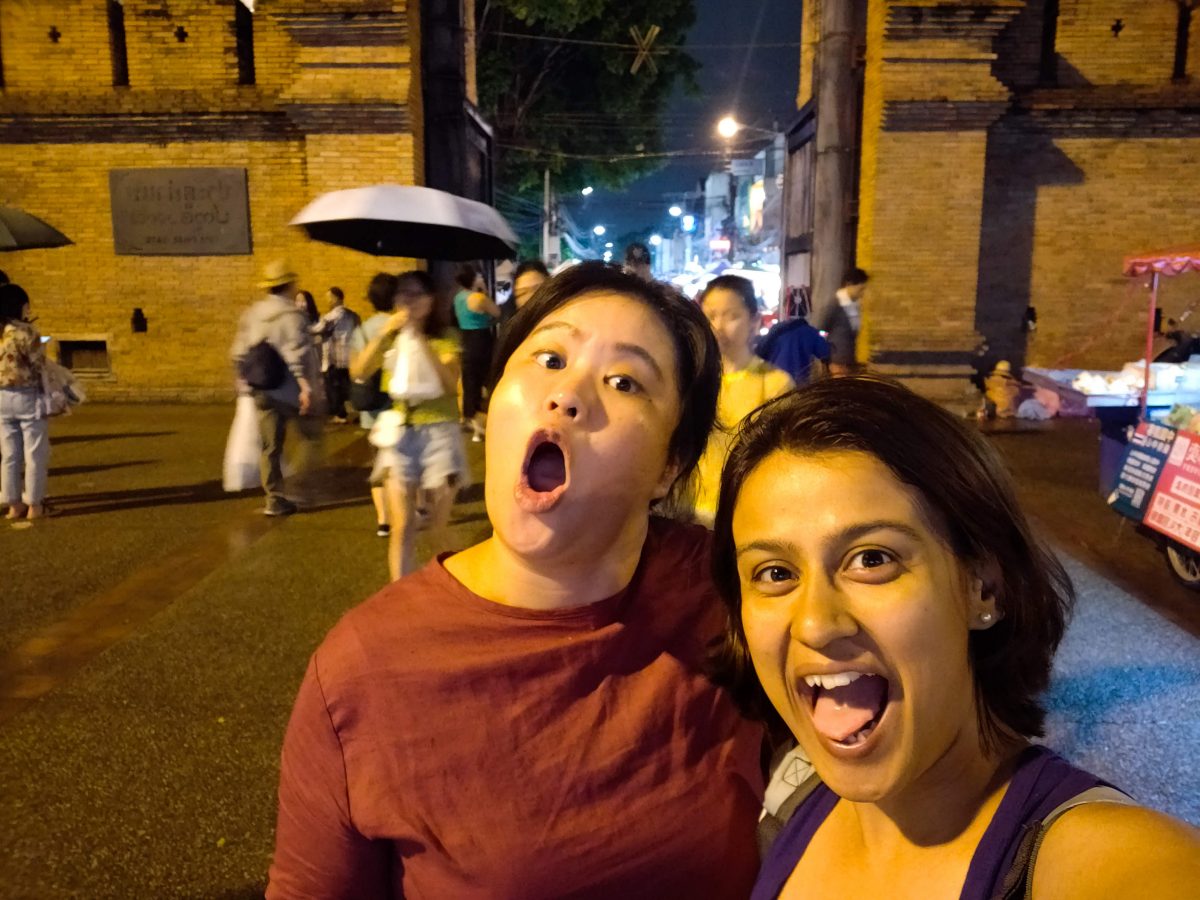 If hostels are not your thing, the other ways to meet and talk to people would be joining walking tours or finding people to meet on Facebook groups.
Join these groups and start messaging to connect, network and have fun. Also, check out Couchsurfing meetups for any events in the places you go, which is a great platform to meet people.
16. But never trust anyone blindly
Once your trip begins, you will meet more and more people. Some of you might enjoy it, and then do more of it. There is nothing terrible about this, except that you shouldn't trust anyone instantly.
Many people rob things or cause trouble in the pretext of being friends with you, so it is better to wait until you let your guard down a little.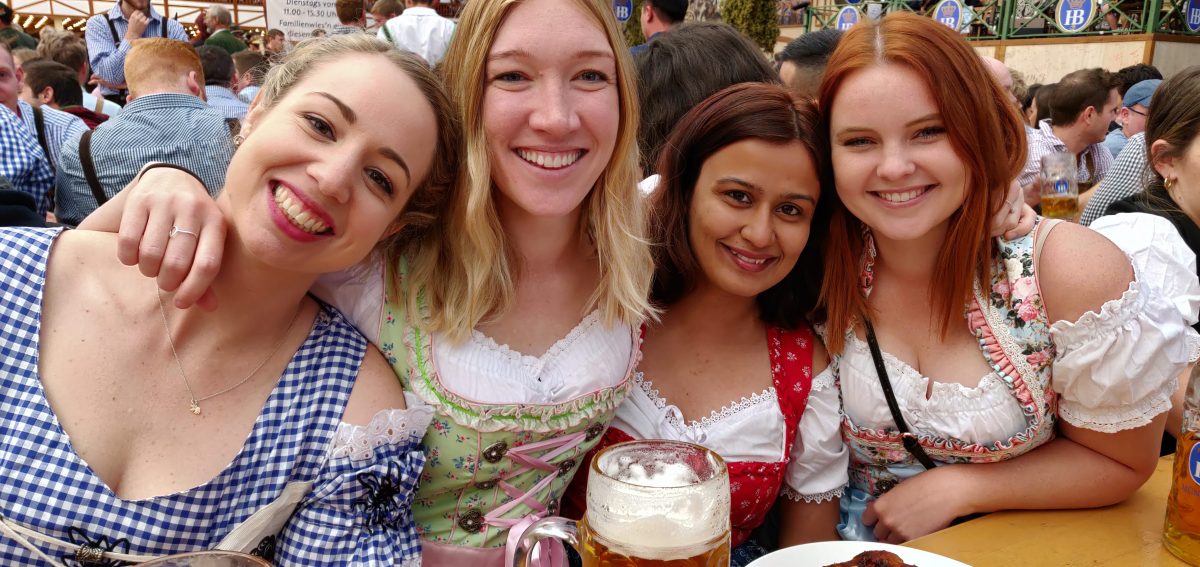 It has not happened with me so far luckily, but I have heard people sharing their experiences of losing valuables and thousands of dollars robbed by entrusting them with people that they just met a night or a few days ago.
So don't carry around valuables or hand over them to people you just met, no matter how nice and friendly they might seem. Take your time to assess and trust people you meet on the road.
17. Don't forget to click your photos
There are a few tricks on how to take your photos efficiently when you are traveling alone for the first time. I'll share the details in another post, but the point is, click enough of your photos wherever you go because you are making memories that you would want to cherish later.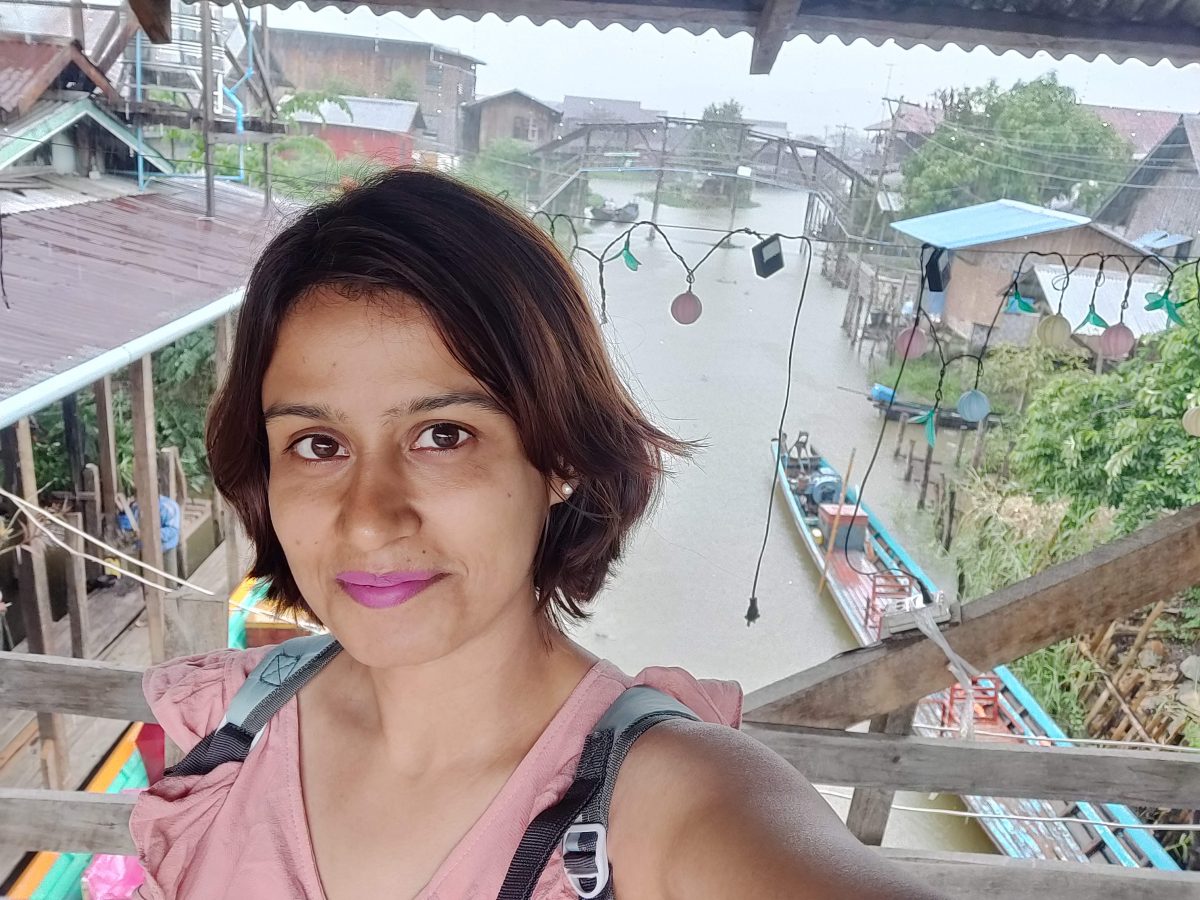 The various things of solo travel can make you focus on clicking yourself, but it is very important. If you have met people and travel with them, then you can always ask them to take your pictures.
Otherwise, look around for people that have cameras or looks friendly and trustworthy and request them to take your photos. It is awkward, and a bit of work, but pictures are an incredible part of your trip!
18. Don't let panic or anxiety deter you
When you are going to be traveling for the first time, it is natural that you are going to panic and feel anxious. It happens to many even when people travel alone multiple times, and it is not surprising.
But you should not let this fear from enjoying your trip. It is okay to alter your itineraries, miss a few places on your list of experiences or even maybe a few buses or trains.
Don't fret about inconveniences that you might encounter. Somedays, you might feel lonely and bored, and it is okay to feel that way because it shall pass. If you are anxious, try to meet people and go out.
If you feel exhausted or overwhelmed at any point, take a break, stay back and relax. It is best to calm and relax before you resume your journey.
19. Safeguard your valuables – Only take what you need
These days it is common for travelers to carry expensive gadgets like laptops, kindle, mobiles, DSLR, tablets and such. When you are traveling alone for the first time, keep in mind that the more these valuables, the more you need to be in guard. So I'd first suggest carrying only the essential valuables.
The same goes for expensive jewellery and important documents. Precious jewels only attract attention for sure, but think if you really want extra attention that might rather make you the spotlight or in the worst case, a target?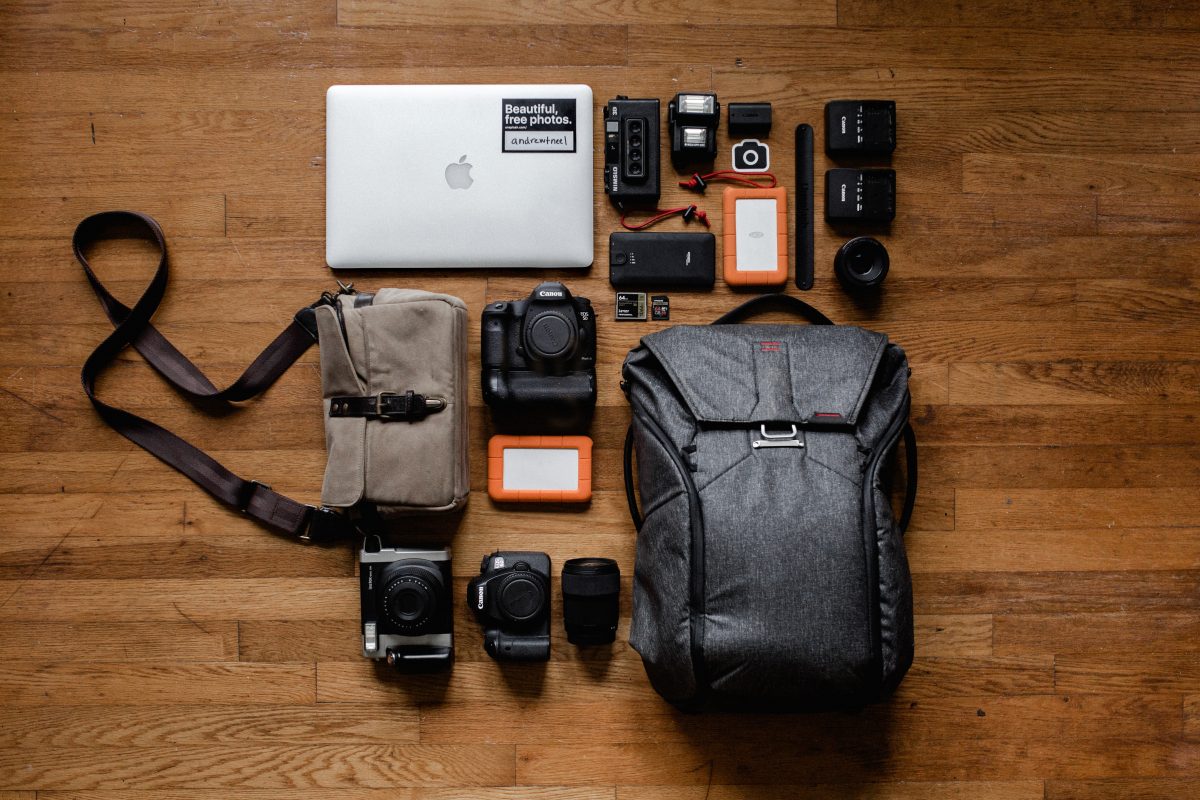 Keep all your valuables in a different bag, never packing them in your backpack or main bag. Buy a carry-on bag and keep your electronic devices and other stuff in them. And make sure to carry this bag with you everywhere. Never keep it somewhere unattended even for a few seconds.
I know this sounds too much, but my laptop bag was lifted in a little time(less than a minute) I took to wear my jacket! If you are traveling by bus or train, keep this bag with you with constant eyes on it.
And when you are exploring the attractions, keep a small bag to carry only the basics – like a few dollars, one card and other essentials, and keep these valuables including your passport in a locker at your hostel or hotel. You don't want to focus on guarding your stuff when you are out checking the places.
20. Don't give details of your accommodation to strangers
When you are traveling alone for the first timeand other times), you will meet plenty of people who will try to befriend you, but two things you shouldn't give away soon are letting them know you are alone and mentioning the details of where you stay.
Your accommodation is your safe refuge when you are traveling alone – so remember to keep it that way.
21. Watch what you eat and drink
When you are traveling alone for the first time, one additional thing that you need to take care of is your health. Since you are on your own, you need to watch what you eat so that you don't fall it. Street food may be attracting, but do check on hygiene before you try.
Don't be more adventurous than you can be while experimenting with cuisines while traveling, especially if you have a delicate tummy.
Similarly, it is better to keep a tab on your alcohol. You don't want to be in situations where your better judgement is overruled by numbed senses thanks to liquor.
When you meet a group, you may be encouraged to drink together or order drinks just because others do. It is where you need to speak up about what is best for you.
Take your time and drink within your limits. If you are away at the bars, you also have to get back to your place, and you will not want to be vulnerable for any scams or thefts on the way.
22. Be a Roman when you are in Rome a.k.a Blend
When you are traveling alone for the first time, it is best to attract less attention. One of the rules of thumb while traveling alone is to blend and not stand out.
Don't wear flashy or attention-drawing clothes – like wearing shorts when the locals are conservative.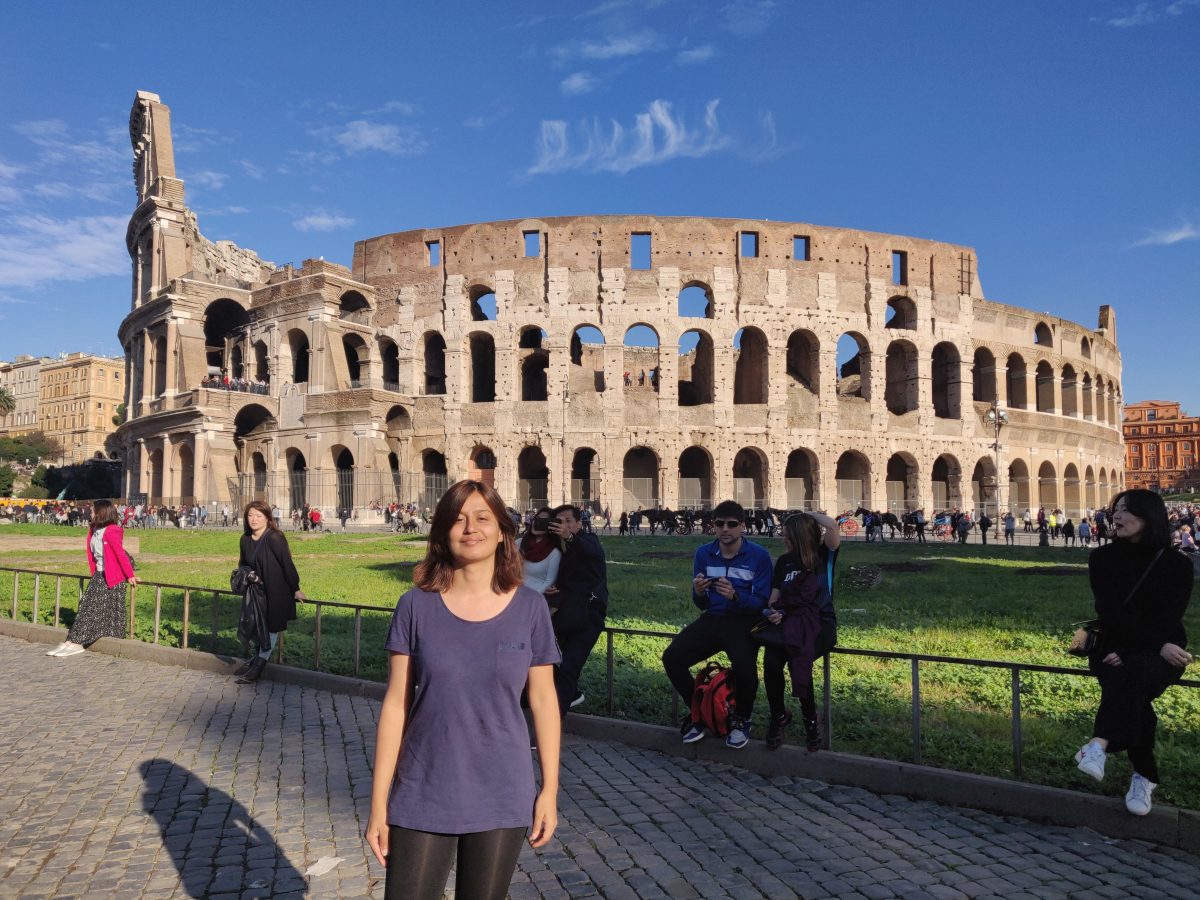 Take some time to research the dressing culture in the destination you are visiting and follow the same. For example, skimpy clothes, shorts or tank tops are not the norms in India(except for a few big cities), so it is better to wear loose cotton clothes.
Also, avoid jewellery, carrying large amounts of cash or showing off expensive stuff when you are traveling alone. Don't eat anything offered by strangers or random people and even at bars, get only the drinks from the bartenders.
23. Stay Safe
Following all these tips should make you feel safe when you are traveling alone for the first time. It is the fear of safety that stops a majority of the people from traveling solo. But whether it is men or women, unfortunate things can happen to anyone.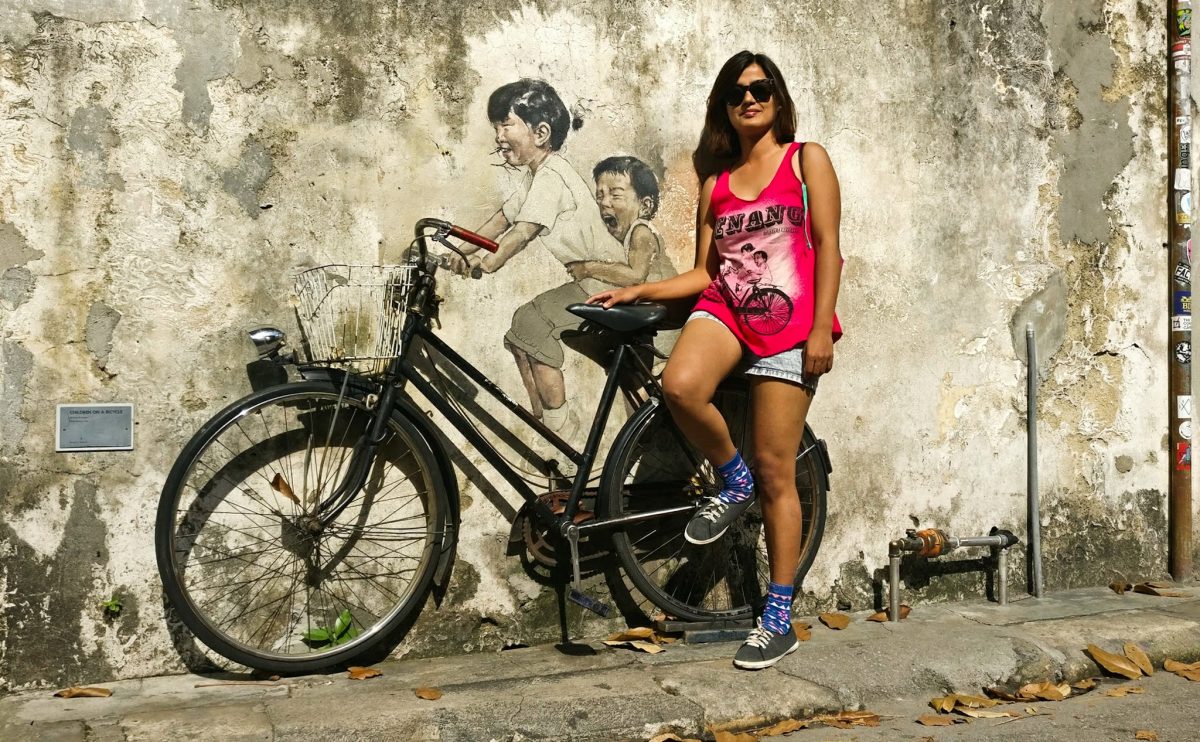 So it would help if you took your precautions, some of which I have mentioned earlier. Additionally, appear confident when you are out alone. As they say, fake it until you make it. Even if you are afraid, appear optimistic.
At night, avoid taking deserted streets, streets with no lights or public transport if there are very few people. Check this post to find all the things to travel safely alone.
24. Keep in touch with your loved ones
If you are traveling alone for the first time, I'm sure that friends and family would be anxiously waiting for your updates. It is best to tell them about your travel experiences as well as your whereabouts, which will alleviate their fears, and also might encourage them to listen to your journeys.
Share your rough itinerary and keep in touch with at least one of your family member or friends to get support and feel confident.
In case you need anything, you will have a system of support back home to make arrangements. With the internet making being connected all the time super easy, it is best to make use of it.
Traveling alone for the first time – Final thoughts
Traveling solo can be a beautiful experience, which will open the world, making you see things in a new light.
You need to take that step to travel alone, and with these tips, you should nail the trip like a boss! Here are some beautiful solo travel quotes to inspire you more to travel alone for the first time.