Planning a solo trip to Los Angeles? You are in the right place.
Fellow travel bloggers share their favourite things to do and places to see that they enjoyed during their Los Angeles solo travel.
Los Angeles, the city of dreams – thanks to being home to Hollywood, the centre of the entertainment industry of the USA, is one of the fancy destinations in the country.
For travelers, it is one of the prettiest destinations – excellent sunny weather, white-sand beaches, music, unlimited entertainment, and lots of attractions, pubs, and restaurants – these are the reasons that beckon tourists to LA.
LOOKING FOR MORE SOLO TRAVEL INSPIRATION? CHECK THESE SOLO TRAVEL GUIDES?
TOP THINGS TO DO ON YOUR SOLO TRIP TO LOS ANGELES
EXPLORE THIS PREHISTORIC LANDMARK
One of the most unique places to explore on your solo trip to Los Angeles with a historical visit to the ancient past of this area is the La Brea Tar Pits.
This site offers a fascinating look and visit to the prehistoric past of the region with the tar pits consisting of pools of tar seeping up below from the ground over thousands of years and trapping a variety of ancient animals (mostly large mammals) living during that timeframe.
The ancient tar pits have yielded a fantastic collection of fossils and large animal remains from the area that includes giant ground sloths, sabre tooth cats and wolves.
The tar's consistency and chemicals were like a trap for these mammals that came to a close and then were preserved in the asphalt.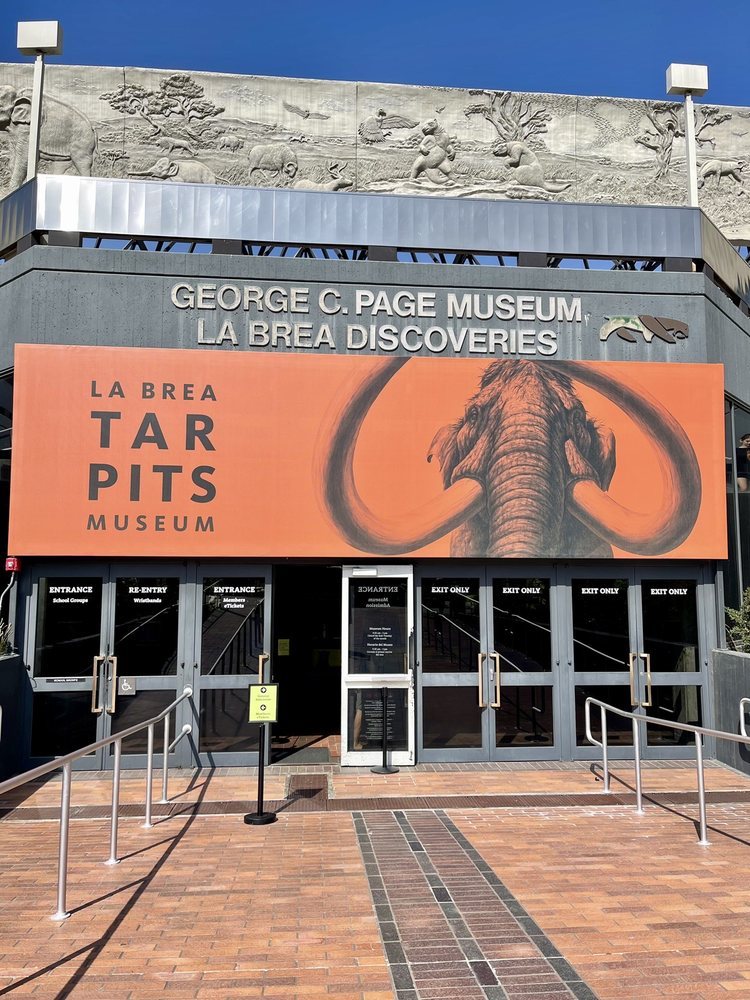 You can visit the George C. Page Museum which showcases many of the fossils and skeletal remains of the large animals that were preserved.
Also found are replicas of the many prehistoric animals roaming around this area.
Visitors can also observe the local scientists and researchers that are analyzing and cleaning the various recovered fossils and fragments.
The La Brea Tar Pits are located in Los Angeles around the Miracle Mile district of the city and close to the intersection of Wilshire Boulevard and South Curson Avenue.
It is a situation adjoining the Lacma complex in the same area as the Miracle Mile.
If you want to do a tour of La Brea Tar Pits, check out this fun tour below:
Los Angeles: La Brea Tar Pits Museum Ticket
By Noel Morata, Visit California and Beyond
WALT DISNEY CONCERT HALL
The Downtown of Los Angeles showcases the city's dramatic skyline with skyscrapers and modern architecture lining Grand Avenue.
Take a day on your solo trip to Los Angeles and have a walking tour and explore these sites and learn about their features and history.
Walt Disney Concert Hall is one of the most photographed and visited landmarks in Los Angeles.
Located within Grand Avenue, Hope Street, 1st Avenue and 2nd Avenue, the functioning theatre is a unique building with dramatic curves and a shiny exterior, with the city's commercial centre as a backdrop.
The Concert Hall was commissioned by Lilian Disney in 1987, to offer the locals a venue for cultural performances, paying tribute to Walk Disney for his contribution to the city.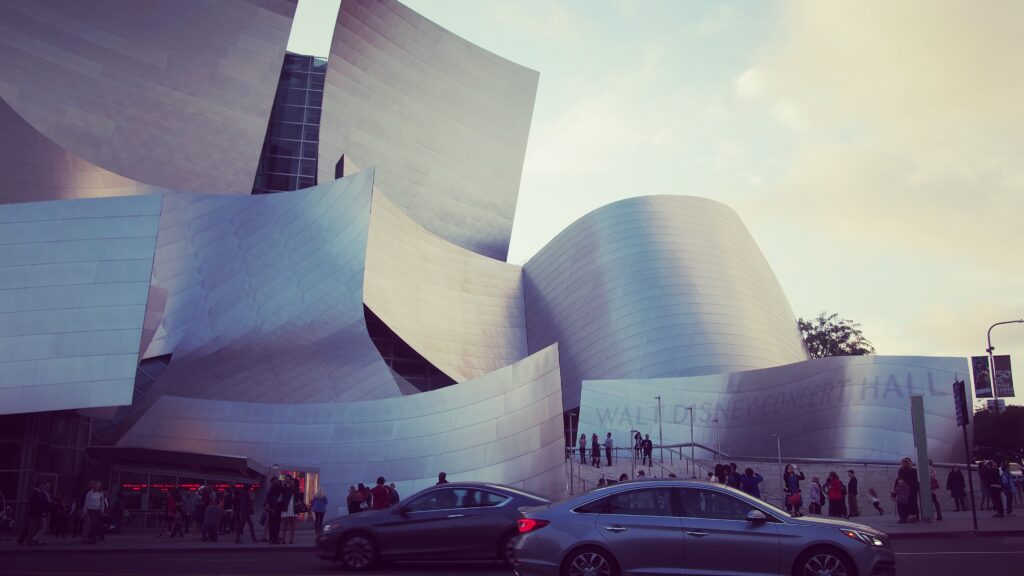 The site was designed by world-renowned architect Frank Gehry, and it was the fourth hall of the Los Angeles Music Center, completed in 2003.
Walt Disney Concert Hall can accommodate 2,265 audiences, and it is one of the most popular performance venues with concerts, orchestras, and live performances running throughout the year.
Not only the concert hall hosts various music shows, but it is also predominantly featured in many TV Shows, movies, and even video games – like Iron Man (2008), Get Smart (2008), and Furious 7 (2015), just to name a few.
To take a closer look and have a deeper understanding of the site, sign up for a guided tour or hire a self-guided audio tour to discover the fun facts and history;
If time is limited, just talk a stroll around the hall and the gardens.
Check this guided tour to learn about the history and architecture of LA.
By Knycx Journeying
PLAN A DAY TRIP TO MALIBU
Malibu is a beautiful coastal city in Los Angeles, California, known for its sandy beaches, scenic vistas, and celebrity homes.
It is one of the best places to visit on your solo trip to Los Angeles as there are plenty of things to do to make the most of it.
El Matador Beach is a must-see location to add to your Malibu itinerary.
This beach is a hidden gem with unique rock formations, caves, and turquoise water.
It's best to visit around sunset to make the most of the beautiful views.
The nearby Getty Villa is another popular attraction that showcases ancient Roman and Greek art and architecture.
It's a great way to spend the afternoon.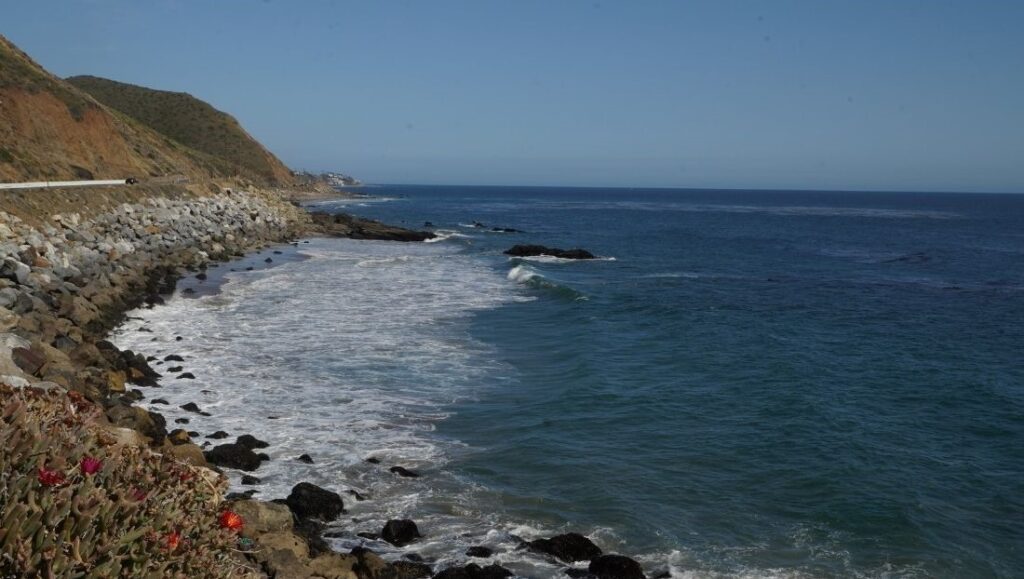 For those looking for a delicious bite, the Malibu Farm restaurant on the pier is a popular dining spot, offering fresh and organic locally sourced ingredients.
They have everything from brunches to dinners, and cocktails, all with an ocean-view setting.
You can also take an electric bike tour to witness Malibu's beauty on the go while getting some exercise.
Whether you're a first-time visitor or a seasoned traveler, Malibu offers a variety of activities that are worth exploring, like going on a guided bike tour.
With its pleasant weather all year round, breathtaking coastline, and cultural landmarks, it's no wonder that Malibu is a popular destination for travelers worldwide.
By Monica, This Rare Earth
CHECK OUT THE CITY HALL
One of the most underrated activities on your solo trip to Los Angeles is visiting the Los Angeles City Hall in downtown LA.
It is one the best spots to capture the LA skyline and iconic buildings such as Union Station, Olvera Street, Walt Disney Concert Hall, Griffith Observatory, and the Hollywood Sign on a clear day.
What most people don't realize is there is an observation deck on the 27th floor that offers spectacular panoramic views of the city in all four directions.
The architecture is reason enough to go with its Art Deco design from the 1920s which is one of the most historic buildings in LA.
You've likely seen the building without realizing it as it has been the backdrop to countless commercials, shows, and movies.
Before leaving, make a point to stop on the 3rd floor to see various art, artefacts, and stunning architecture.
And finally, get a glimpse of the 1984 Olympic Torch on the 1st floor.
Monday through Friday from 8 AM to 5 PM, visitors can go up to the observation deck for free after checking in and going through security.
Since it is a government building with security, this is an ideal stop for anyone traveling alone in LA.
By Vanessa Shields, Travelingness
VISIT THE WAX MUSEUMS
A cool thing to do when in Los Angeles is to visit the wax museums. There are two; the Hollywood Wax Museum and Madame Tussauds Wax Museum.
Both have a large number of wax statues so whether you visit one of them or both, there's still lots to see.
Most of the wax figures are of famous people throughout history, but there are also wax figures from television shows and movies featuring fictional characters.
You can visit each wax museum in 1-2 hours, meaning it's a great thing to do if you only have a short amount of time, or you want something to do on a rainy afternoon.
The wax museums are a great place to explore alone because you're there to enjoy the statues.
You don't need anyone else with you to admire how life-like they are.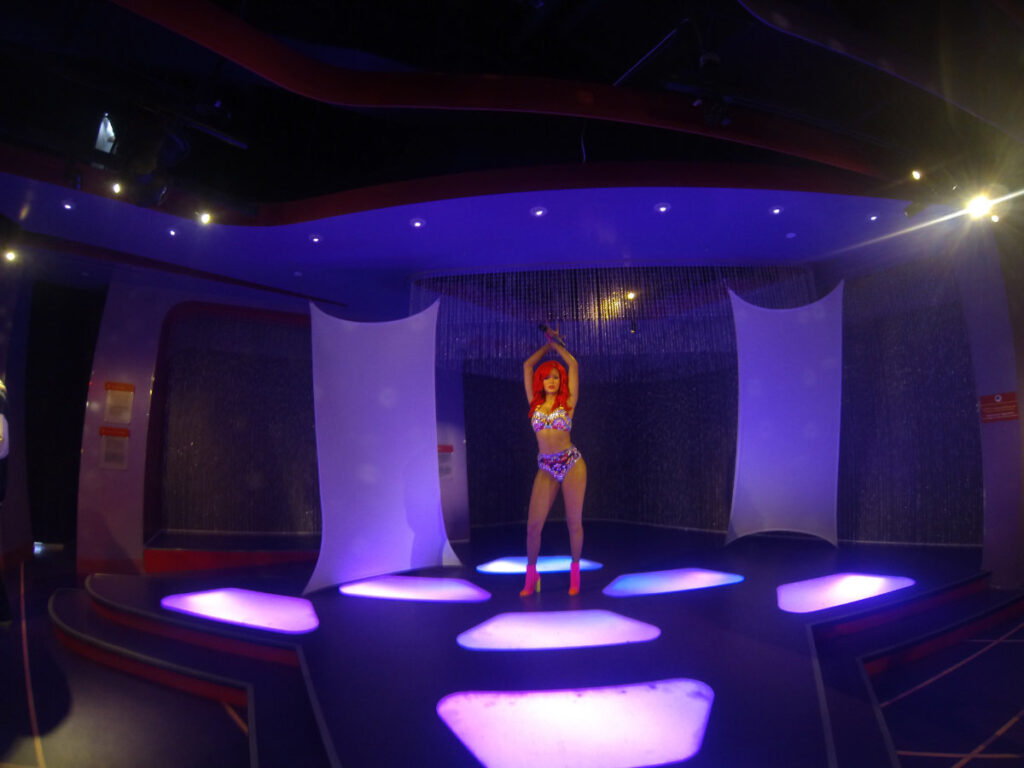 For traveling alone I recommend bringing a selfie stick, although you can also just take a photo with your phone.
If you met a real celebrity, you'd take a picture with your phone anyway.
Beyond that, if you want a full-body picture, you can ask one of the other visitors to take a picture for you.
I loved visiting the wax museum because we don't have anything like that where I'm from. It's a real Hollywood experience.
How to get there:
You can get to the wax museums by bus or by subway. Alternatively, you can also take a taxi from your hotel.
Both wax museums are located on Hollywood Boulevard, 4 minutes walk apart, near the TCL Chinese Theatre.
For hassle-free and a guided experience, check out this tour you can easily book online.
By Lexi, Australia Always
TAKE A TRIP TO CATALINA ISLAND
One of the best things to do on your solo trip to Los Angeles is to make a day trip to Catalina Island.
Catalina Island can be reached from Los Angeles by taking a ferry.
It is only an hour-long ferry ride with amazing views of the LA coastline and the Pacific Ocean.
Long Beach in Los Angeles is the most common port to catch a ferry to Catalina Island.
The Avalon town of Catalina Island is where the ferry will drop you.
The views here are gorgeous and remind one of a Mediterranean coastal town. Avalon is always bustling and is very walkable.
The main harbor area is lined with some great restaurants serving all kinds of cuisines.
You will also find cafes, souvenir shops, and speciality stores.
One of the top activities here is renting a golf cart to go around the island.
This is an activity that can be enjoyed solo. The island roads are hilly, and there are some fantastic viewpoints, to see the views.
Water activities like kayaking and snorkeling are popular here.
The Catalina Casino is a historic building that offers behind the scenes tour.
There are also several beaches near the ferry terminal to relax and soak in the sun.
Catalina Island is a great place to visit alone and its small size makes it very manageable to explore on your own.
By Anu Agarwal, Destination Checkoff
MORE FUN THINGS TO DO ON YOUR SOLO TRIP TO LOS ANGELES
HIKE AND WATCH STARS AT GRIFFITH OBSERVATORY
Located on the beautiful hills in Los Angeles, you'll find Griffith Observatory, a fantastic place to visit on a solo trip to Los Angeles.
What makes it so great to visit alone is that you can set your own pace for exploration and do the things that interest you, whether astronomy, nearby hiking, sightseeing, or hunting for filming locations.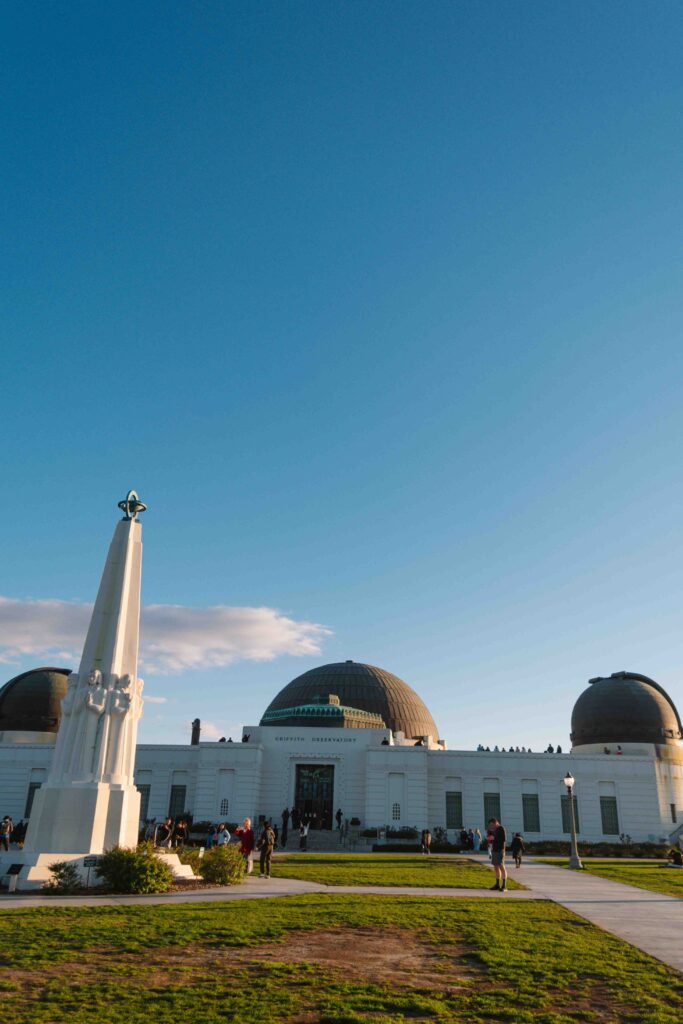 Whatever your fancy, Griffith Observatory has it all!
Griffith Observatory is a free attraction with science exhibits about the cosmos including the history of astronomy, a deeper look at each planet, and so much more!
Even if you aren't into space, Griffith Observatory has much to do.
For example, the views from the grounds are stunning where you can see the Hollywood Sign and downtown Los Angeles.
Plus, if it has just rained, you may even be able to see the coast!
If you're visiting because of Griffith Observatory's beacon in the film industry, don't miss a ticketed planetarium show, made famous by La La Land!
Getting to Griffith Observatory and specifically, parking can seem tricky.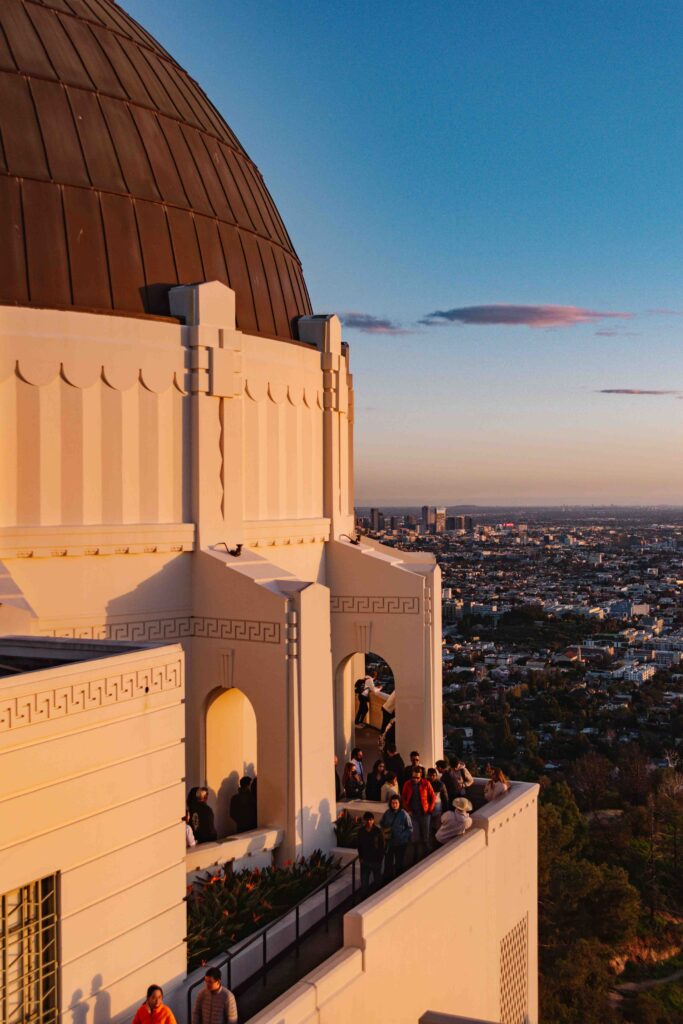 There is a small lot at the top of the hill, but because it can fill up quickly, the easiest way to get to Griffith Observatory is by taking the free DASH bus.
To do so, park at the Greek Theatre or down the hill on Los Feliz and hop on the bus.
My favorite thing to do in Griffith has weighed myself like I was standing on each planet! It's in the hall of worlds and it's fun to put Earth's gravity in perspective.
Check these guided observatory tours if you want a unique experience(they have great reviews too!)
Los Angeles: Griffith Observatory Guided Tour
Los Angeles: Private Walking Tour of Griffith Observatory
By Alanna, Periodic Adventures
VISIT GETTY MUSEUM
Embark on a captivating adventure on your solo trip to Los Angeles by visiting the renowned Getty Museum.
Nestled atop the Santa Monica Mountains, this architectural masterpiece offers an exquisite art collection and panoramic city views.
You can use various transportation options, including public buses or driving, to reach the Getty Museum.
The journey itself is a treat as you wind through scenic landscapes.
As you enter the museum, be prepared to be immersed in a world of artistic wonders spanning centuries and cultures.
Walking through the Getty Museum alone allowed me to absorb the art and reflect on its beauty without distractions.
Marvel at various European paintings, sculptures, decorative arts, and photographs.
Delve into ancient civilizations with their captivating artefacts, and stroll through the tranquil gardens encompassing the museum's premises.
For a more enriching experience, consider booking this guided tour through Get Your Guide.
These tours provide insights from knowledgeable guides, adding depth to your understanding of the artworks and their historical significance.
Additionally, acquiring the entrance ticket through Get Your Guide saves you time and offers you the convenience of priority access.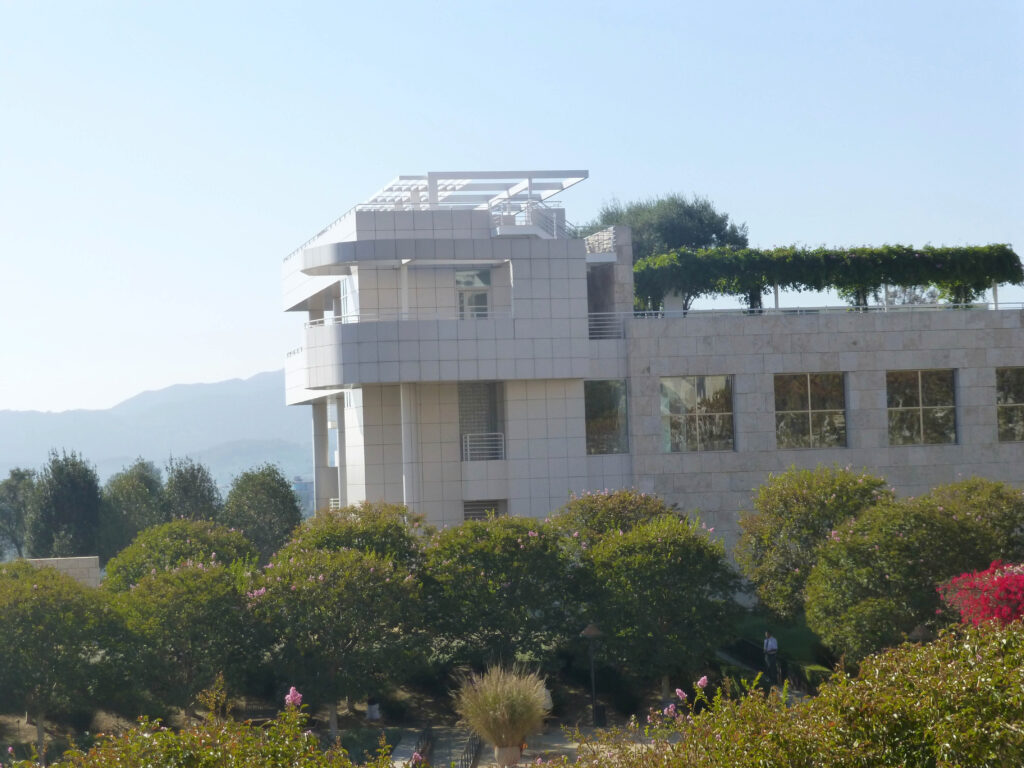 Exploring the museum alone provides a tranquil and reflective experience.
The peaceful ambience and the opportunity to immerse yourself in the art at your own pace create a meditative atmosphere that allows for a deep connection with the works on display.
A tip for your visit: Take advantage of the free admission, but remember that parking has a fee.
Additionally, consider grabbing a bite at the museum's cafes, which offer delightful refreshments amidst picturesque surroundings.
By Victoria, Guide Your Travel
VISIT THE LAST BOOKSTORE
Another one of the best things to do on your solo trip to Los Angeles is to visit The Last Bookstore.
The Last Bookstore is one of those places where you could spend hours and hours doing the same thing, namely reading.
Even though it's the biggest bookstore for old and new books in California, the atmosphere inside is cozy and quiet.
Whether you like fantasy, romance, or non-fiction books, The Last Bookstore has something for everyone.
You can also find different types of records there, and if you want to get rid of your old books, you can sell them at the store too.
Or, you can also buy used books like I did.
And that's still not all this place has to offer!
The first floor looks like a regular store, but when you go up the stairs to the second floor, you'll discover an absolute maze of bookshelves.
There's even a tunnel and a spy hole made out of books that add to the adventurous feeling of the place. Plus, they make for some good photo opportunities!
You see, a visit to The Last Bookstore is one of the best things to do in downtown Los Angeles and you won't get bored here at all!
Also, check out these tours later to explore other fun things to do in LA:
Culture, Food, Art Tour of Downtown LA with Angels Flight Ticket
Historic Core and More Downtown Los Angeles Bike Tour
Old and New Downtown Los Angeles Walking Tour
By Alina, World of Lina
PLAN A TRIP TO RUNYON CANYON
LA has many fun activities and opportunities to spend time in the sunny weather. One of the best things to do on your solo trip to Los Angeles is to visit Runyon Canyon.
Runyon Canyon is a 160-acre park located in the Hollywood Hills and easily one of the best free things to do in LA.
Throughout the park, there is a 2.7-mile hiking trail that has incredible views of the surrounding city.
From the top of Runyon Canyon, you can spot Griffith Park, downtown Hollywood, and the San Gabriel Mountains.
This is one of the best activities to do alone as you can start your day with exercise and a beautiful sunrise.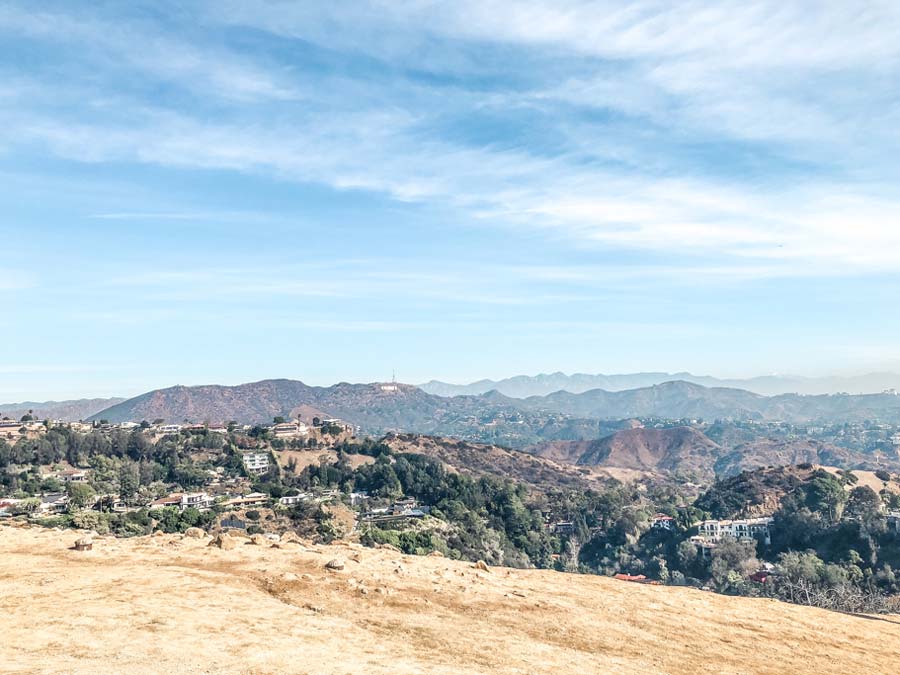 Plus, this trail is very popular, so you'll feel safe being amongst large groups of people. Even celebrities like to hike here.
There are three paths to the top lookout point. The middle paved path is the easiest, and the left is the most difficult.
It is best to arrive at Runyon Canyon early because, currently, there is no parking lot, only street parking.
Alternatively, if you just want to explore more of the famous sites in the Hollywood Hills, you can book a Hollywood tour.
Runyon Canyon is best visited during Spring, Fall, and Winter, as the summer heat in LA can be unbearable. I suggest making sure you also bring water with you!
By Sam Oppenheimer, Find Love & Travel
CHECK OUT UNIVERSAL STUDIOS
While you might not think of a theme park as an ideal inclusion on your solo trip to Los Angeles, Universal Studios is the perfect place to visit alone!
With something to cater for all ages, think of it as heaven for the movie buff featuring plenty for the lovers of theme parks.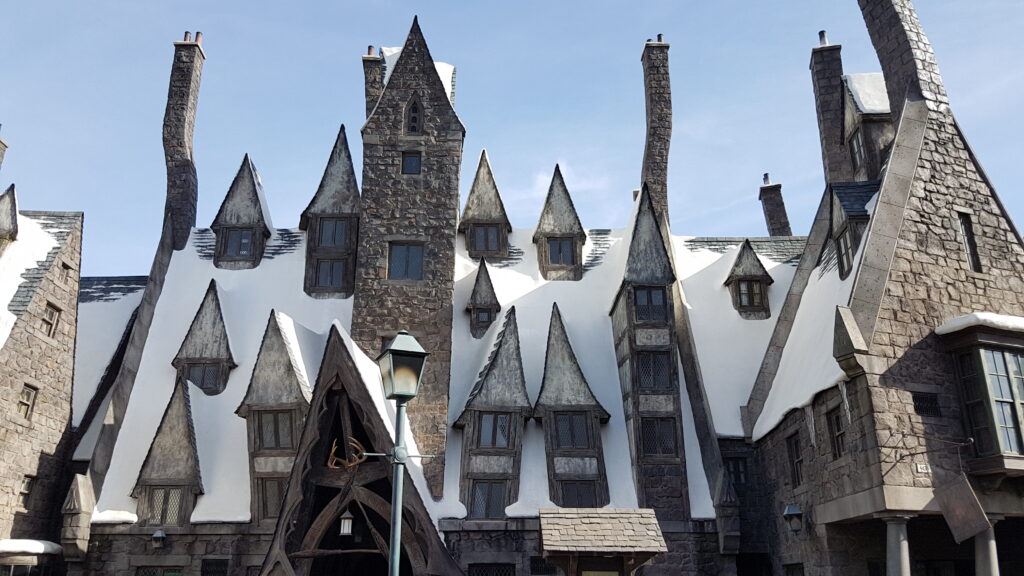 When it comes to the rides, many of them have a dedicated line for single riders.
This line will filling seat space in groups, resulting in single riders walking almost straight onto any ride, leaving the group line well behind.
It's an efficient way to maximise your visit, which you can plan using the Universal Studios app. It features maps and real-time queue information.
The tour of the studio lot s one of the exceptions to the single rider perk, so you'll need to plan out some time for the queue.
You'll be able to enjoy travelling through the sets of several shows, prop lots and enjoy 3D experiences.
Harry Potters's Wizarding World features a few rides, one of which features virtual reality and movement that comes with a motion sickness warning!
The shop is a delight for any fan of the books or movies and the Butterbeer is so good that one won't be enough!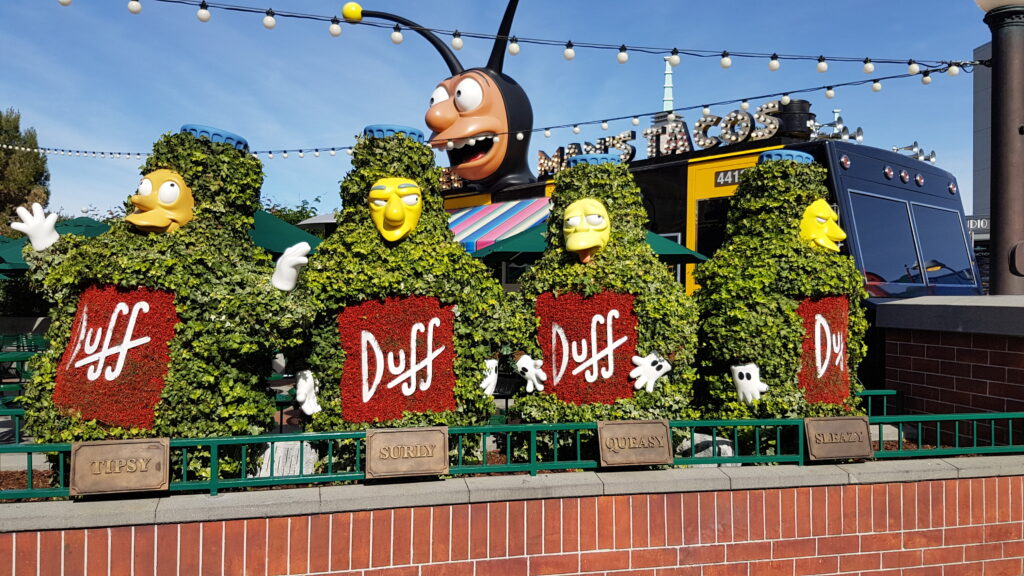 Tickets can be purchased for Universal Studios alone, or included in a multi-attraction pass.
I spent 4 days solo in Los Angeles, and my day at Universal Studios was, without a doubt, my favourite day!
I think it's the kind of thing that's perfect to do solo, with so much to choose from and no need to accommodate different people's interests.
By Holly, Globeblogging
SOLO TRIP TO LOS ANGELES PLACES MAP