Are you planning USA solo travel? Whether you are looking for the best places to travel as a solo female in the US, or looking to add destinations for solo explorations, you are in the right place.
A country as big as the United States deserves at least a dozen trips, after all.
And who better than seasoned travel bloggers and content creators constantly on the road exploring the lengths and the breadths of the magnificent United States, right?
In this post, brilliant travel bloggers from around the world share their favourite destinations for USA solo travel, whether this is your first solo trip to the US, or looking for inspirational ideas for traveling solo in the USA.
From lush wineries to historical towns, iconic landmarks, exotic train journeys, and road trip routes, you can choose from plenty of fantastic options for your USA solo travel.
Let me share the experiences and nuggets from the content creators themselves without much ado.
Grab your cuppa, and settle in.
LOOKING FOR MORE SOLO TRAVEL INSPIRATION? CHECK THESE SOLO TRAVEL GUIDES?
THE BEST DESTINATIONS FOR USA SOLO TRAVEL
RIDE THE DREAMY WHITE PASS TRAIN IN ALASKA
Train journeys in vintage carriages provide a nostalgic way to enjoy a destination when traveling alone in the USA.
In Skagway, Alaska, the White Pass train travels from the Alaskan coast to the peak of White Pass in the Yukon.
The journey, one of the fantastic experiences to add to your USA solo travel, takes almost three hours, and while it crosses into Canada a short distance, you won't need a passport if you're completing the loop back to Skagway.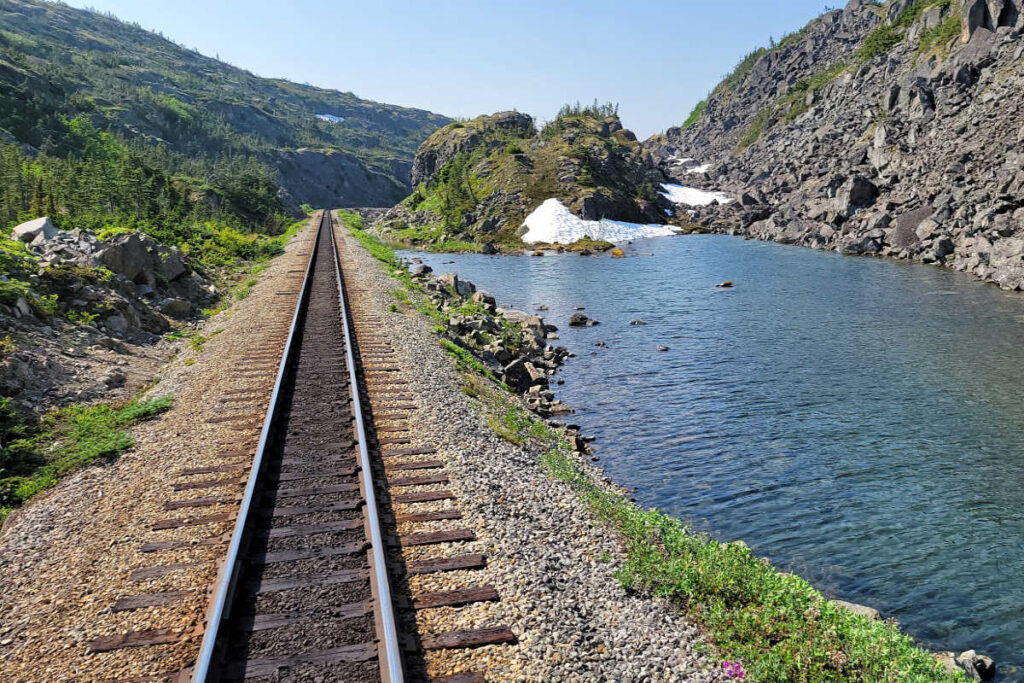 In 20 miles, your train will climb 3,000 feet.
You can take this journey in late April, once the railway has cleared the tracks of snow. Trains run daily until early October, coinciding with Alaska cruise season.
On your journey, you'll learn about the history of the railroad and how it was constructed in 1900.
During a harsh winter, the railway workers built parts of the narrow-gauge track to transport get-rich prospectors to the Yukon, where gold was discovered.
You can take photos on the open-air platforms at each end of the carriage on the train.
The train passes over wooden trestles and through tunnels adding to the excitement.
By traveling alone, you can immerse yourself in the stunning scenery.
In the peak of summer, the White Pass Summit may still have dustings of snow.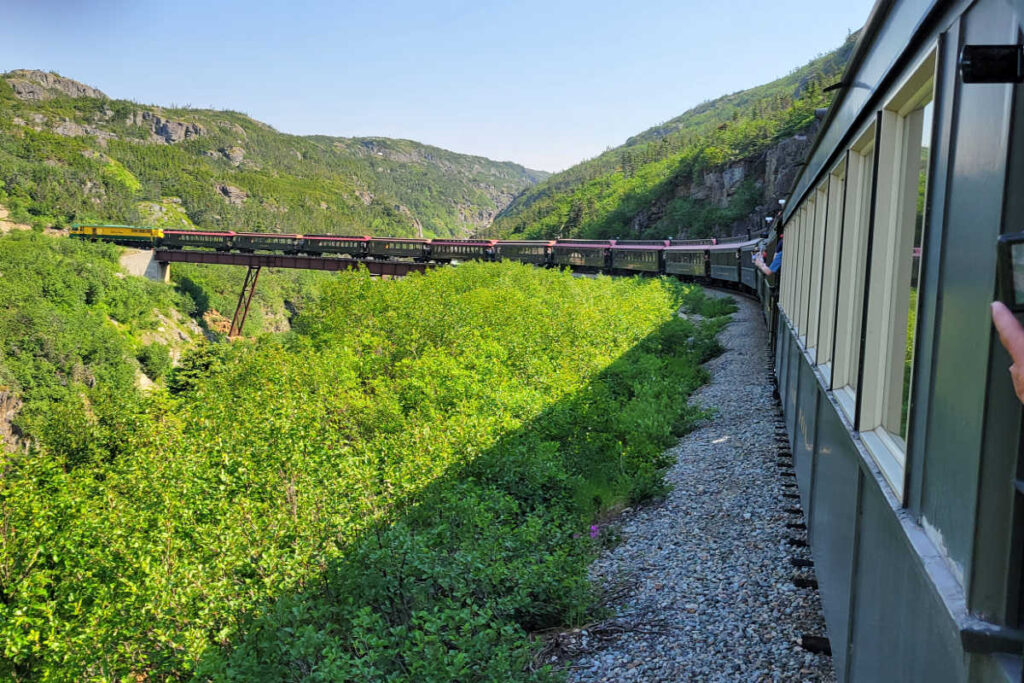 While the trains generally run twice daily, I'd recommend a morning run in hot weather since the carriages don't have air conditioning. Also, the last carriage offers the best views.
During my July Alaska trip, I took the morning train and rented an electric bike in the afternoon.
With the pedal assist, you can visit Gold Rush Cemetery, a must to learn about the gold prospectors and ride to Dyea, a small town with incredible natural beauty.
By Karen, Forever Karen
EXPLORE TEMECULA
Temecula is famous for its balmy, warm climate, pristine golf courses, peaceful and stunning hot-air balloon rides, and award-winning wineries in over 3,000 acres of wine country.
There's so much to see and do and Temecula is a great place to travel solo.
If there's one thing you should do in Temecula, it's visit the numerous wineries, even if you're not huge on drinking.
The landscape is simply spectacular and the colours from the different vine leaves spanning across the valley are incredible.
It is worth looking at South Coast Winery Resort & Spa, if not only for the beautiful setting.
This winery has over 3,000 awards and is the perfect spa retreat.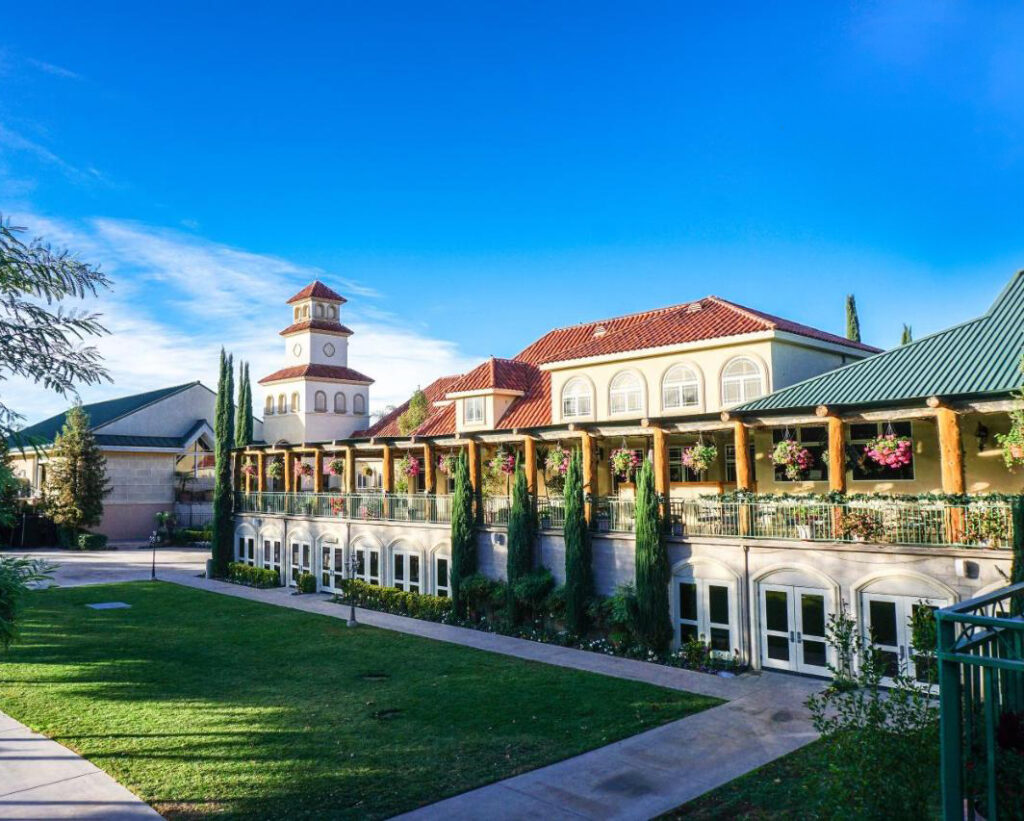 It's worth staying in their beautiful villas, relaxing by the pool, getting a massage at the spa and enjoying time to wind down.
This is the chance for some serious 'you' time; with no disruptions, you can walk through wineries at sunset, read that book you always wanted to and meet new people.
You can also opt to experience the sunrise on a hot air balloon; it's a magical experience to see the landscape from above!
It's also worth popping into town to visit Temecula Valley Museum, and the Old Town Community Theatre and after that, drop by the Promenade Mall for some shopping.
By Adriana, Wanderlicious
PLAN A ROAD TRIP ACROSS NEW ENGLAND
One of the absolute best solo trips you can take in the Northeast is an epic New England fall road trip to see all the fall foliage this region is famous for.
Whether you're looking for a relaxing road trip with charming towns and covered bridges, or something more adventurous with incredible hikes and outdoor activities, this itinerary suits almost any solo traveler.
Boston is an excellent starting point for this trip, and my personal favorite states to visit for fall foliage in New England are Massachusetts, New Hampshire and Vermont.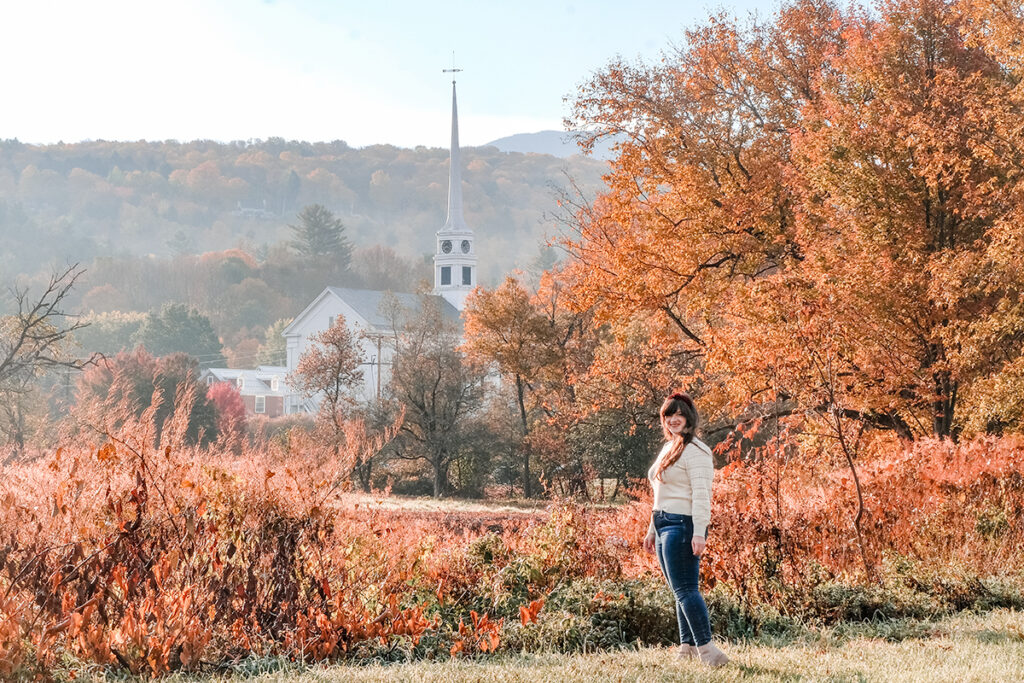 From Boston, you'll want to rent a car, as that's the best way to get around this region.
Before you hit the road, take some time to offline maps to your phone, as service through these areas is unreliable.
Once you're ready to hit the road from Boston, you'll want to be sure to drive to Salem, MA (yes, that Salem!).
Here, you can tour the Hocus Pocus filming locations, take some fantastic haunted tours, and enjoy all the fall festivities.
After Salem, you'll want to spend most of your time in New Hampshire's White Mountains, and Vermont.
These two regions are where you'll find the best displays of fall colour and quaint New England charm.
In New Hampshire, Flume Gorge and a ride on The Cog to New England's highest summit should be on everyone's itinerary.
Once you make your way to Vermont, you don't want to miss the state's cutest towns: Stowe and Woodstock, which are incredibly picturesque during fall foliage season.
Having made several fall road trips through this region solo, it's easy to see why New England is famous for foliage!
Between mountain vistas ablaze in oranges and reds, and idyllic rural landscapes that look like a scene out of a postcard, it's genuinely a bucket list-worthy experience that leaves me speechless every time.
This region is also incredibly safe and easy to navigate, which makes for an easy solo trip, with a huge payoff.
Here are the best tours to book:
Spooky History Tour in Salem, MA
White Mountains, NH Day Trip Tour From Boston
By Samantha, New England Wanderlust
GO ON A ROAD TRIP IN THE SIERRA NEVADA
The eastern slopes of the Sierra Nevada mountains, which run north and south in California, are a hiker's playground.
If you love adventures and the outdoors, a road trip along the Highway 395 is one of the best recommendations to fit into your USA solo travel.
This stretch, the Highway 395 corridor, takes you past some of America's most treasured and stunning landscapes.
There's something for everyone here, from jagged mountain tops, immaculate hot springs, turquoise blue lakes, glaciers, and cute mountain towns!
Starting in the deserts outside of Los Angeles, head north.
After a short while, you'll see mountain peaks rising above 14,000 feet. This is where the fun begins.
If you're okay doing solo hikes (there's nothing in the area inherently dangerous), here are a few of the best hikes and places to see along the way:
Hike Big Pine Lakes: Hiking or backpacking big pine lakes is one of my favourite places to spend time outside.
Plus, due to the number of people on the trail, it's a great place to do a solo hike, as you'll have people around you in case of trouble.
The entire trail is about 20 miles long, but if you only do five up and five down, you'll reach the best view in the entire area.
You can even spend overnight in one of the campgrounds. Here is my complete guide to camping in the big Pine Lakes, be sure to check out.
Summit Mount Whitney: The Grand-daddy of them all! Mount Whitney is the tallest peak in the Lower 48 and is surprisingly accessible to hike.
You must secure a permit before hiking, but once you get that, it's just a standard hike.
I summited in 2019 "alone" but quickly found people to hike with. This made it a much more enjoyable experience.
Enjoy the local hot springs: Throughout the 395 Valley, you'll find tons of hot springs.
Some are commercialized and easily accessible, while others require hiking or driving a dirt road. But the beauty of this is how remote and free of crowds they are!
Recommended – 11 Gorgeous Hot Springs In Mammoth Lakes California
Check out the Bristle Cone Pines: These are the oldest living organisms on Earth, reaching nearly 5,000 years old in some cases.
You can find these up in the mountains on the eastern slopes.
With tons to do, solo travelers can choose what amazing things to do in the area and won't be disappointed!
Quote: "I've visited this area a few times, and each time I come back, I find a new gem that blows my mind.
It's a beautiful place for any outdoors person to find joy and connect more with nature."
By Alec Sills-Trausch, Explore With Alec
VISIT THE PAST OF THE US IN WASHINGTON DC
One of the best for USA travel solo is Washington DC.
There are 3 airports near Washington DC. DCA is the closest to the city and has excellent public transportation options.
You can easily get into the city and start exploring. There are some nice hotels near the National Mall which is where you will probably want to spend most of your time.
The National Mall consists of 11 National Smithsonian Museums and 8 National Monuments.
The area is very safe and fun to explore at your own pace. You can book a guided sightseeing tour or explore on your own.
You can spend hours museum hopping during the day and then enjoy the monuments at night.
Booking a DC night tour is a great option when traveling solo and worth it!
Also, booking a Mount Vernon tour is an absolute must when visiting DC. It is one of my favorite places in DC.
One thing that is awesome about traveling solo in DC is that you can take the time and learn.
There is so much history and so many exhibits to explore. If you love art there the National Gallery is a fantastic place to spend your day.
There are lots of people around if you are touring on your own or fantastic tours you can join if you want a guide.
If you want to tour the White House or Capitol Building be sure to speak to your representative months in advance.
Washington DC is the perfect place to travel solo in the USA!
By Lisa, Planningaway
STROLL IN THE BEAUTIFUL BROOKLYN GARDEN
When you're looking for a peaceful and beautiful activity to do solo in NYC, there's no better place to go than the Brooklyn Botanic Garden (BBG).
The sprawling urban botanic garden covers over 50 acres in Brooklyn and is next door to another beautiful spot, Prospect Park.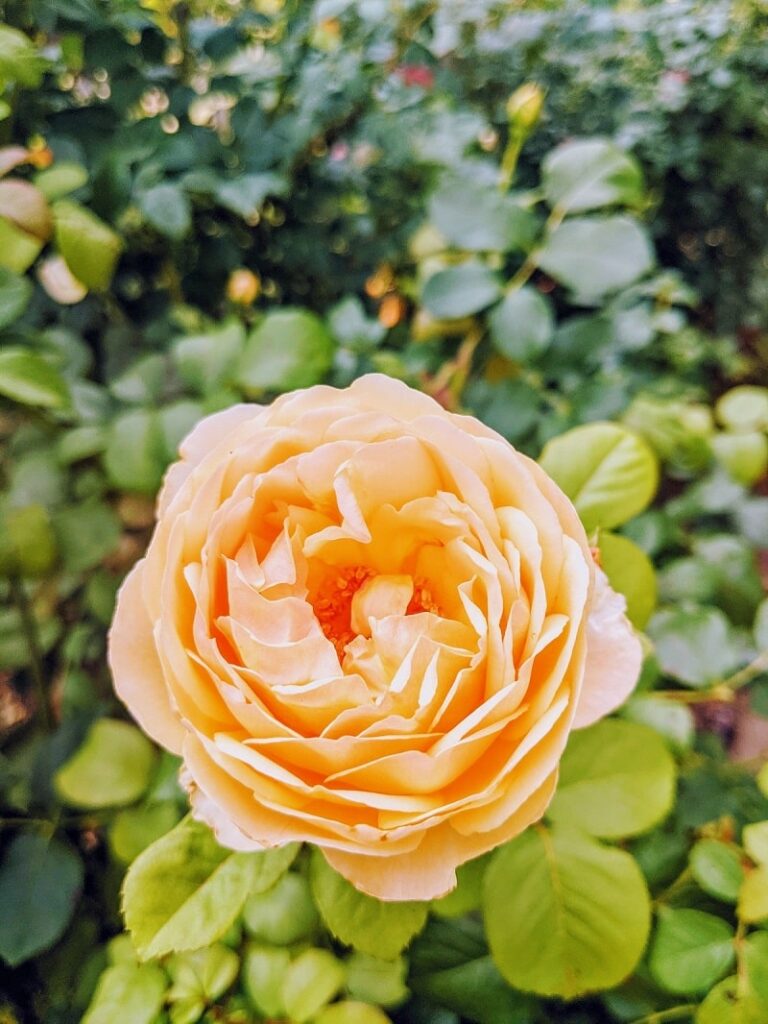 It's easy to get lost here for hours exploring countless gardens, shady trails, and multiple conservatories home to over 14,000 types of plant life.
You can visit year-round, but the best time to go is in the spring when the cherry blossoms are blooming — the garden is covered in fragrant pink clouds!
If you miss the cherry blossoms, you still have all summer to enjoy another popular spot, The Cranford Rose Garden.
This is one of North America's largest collections of roses and features thousands of different types of roses that cover the garden in fragrant pastels.
Getting to the BBG is accessible via the subway; the closest subway stops are Eastern Parkway—Brooklyn Museum, Prospect Park, and Franklin Avenue.
You can stroll through the gardens at your leisure (plan for approximately two hours) or join a guided tour focusing on different aspects of the gardens and what's blooming.
Entrance tickets can be purchased online or in person and are $18 (students and seniors are $12).
After you visit, head to The VSpot in Park Slope for crispy empanadas and tacos — it's the best spot for plant-based Latin cuisine in Brooklyn.
By Rebecca Gade Sawicki, Veggies Abroad
KAYAK IN THE FLORIDA SPRINGS
With nearly 900 natural springs located in the state of Florida, kayaking among the beautiful blue waters make for a perfect activity to do alone in the USA.
Many flock to Crystal River or Weeki Wachee which are located on the western part of the state. However, Rock Springs Run is an awesome thing to do in Orlando that's not a theme park!
Located only 30-40 minutes from Orlando you can easily get there by car or with an Uber. Bring your own kayak, or book a kayaking tour for an easy and relaxing way to spend the day!
Kayaking is easy to do on your own and is peaceful to get out on the water and enjoy nature.
But doing it on the natural springs in Florida also makes for a unique experience that's so much better than kayaking on a lake!
With the warm Florida weather, it makes for an awesome winter activity as well as summer.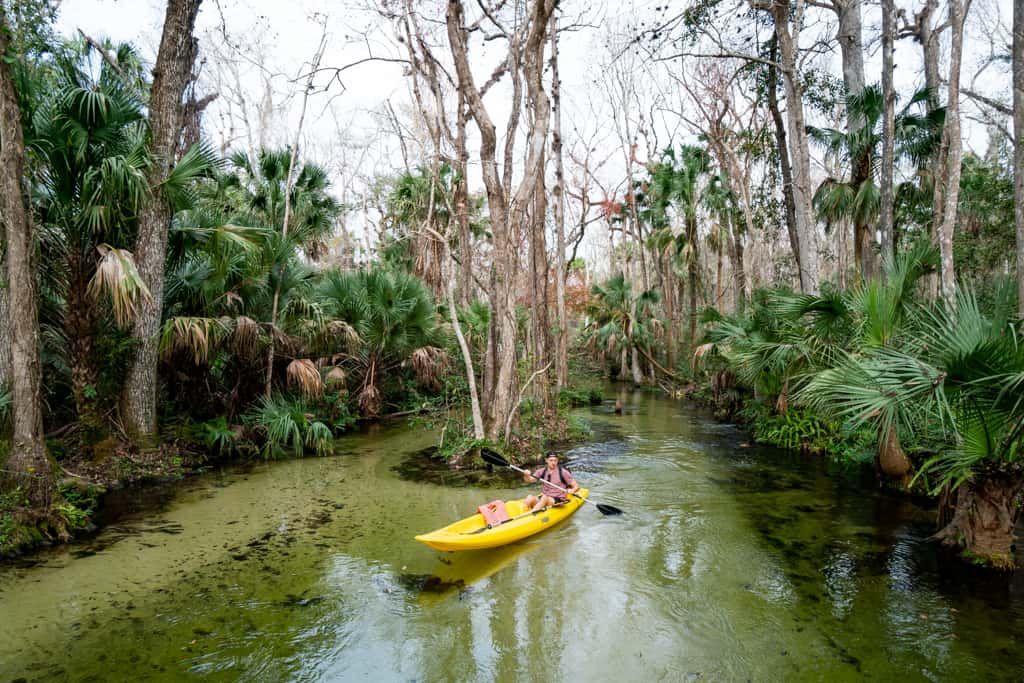 The best part about kayaking the springs in the winter is the chance to see the wild manatees that call many of these springs home during this time of year.
Since the water in the springs is relatively warm for this time of year, the manatees make their way to some of the Florida springs for a few months.
If you visit in the summer, wear a bathing suit if you plan to get in the water. But for the winter you'll need a wetsuit.
The water might be warm to the manatees, but to humans, it's still pretty chilly.
We had the best time kayaking in Florida Springs and had no idea how beautiful nature was so close to the busy city of Orlando.
When most people think of Orlando they think of amusement parks, but there's so much more to it!
By Adam and Kathryn, Adventures of A+K
TOUR THE PEARL HARBOUR
A great thing to do on your USA solo travel is visit Pearl Harbor on Oahu, Hawaii.
Pearl Harbor is best known for the Japanese attack during WWII.
The attack resulted in America's declaration of war on Japan, which thus brought the US into WWII.
Many visitors who come to Hawaii today make sure to visit the harbor to see where such a significant part of history took place.
Pearl Harbor is a great place to visit alone as it allows you to tour the site at your own pace, and peacefully reflect on the events that occurred there.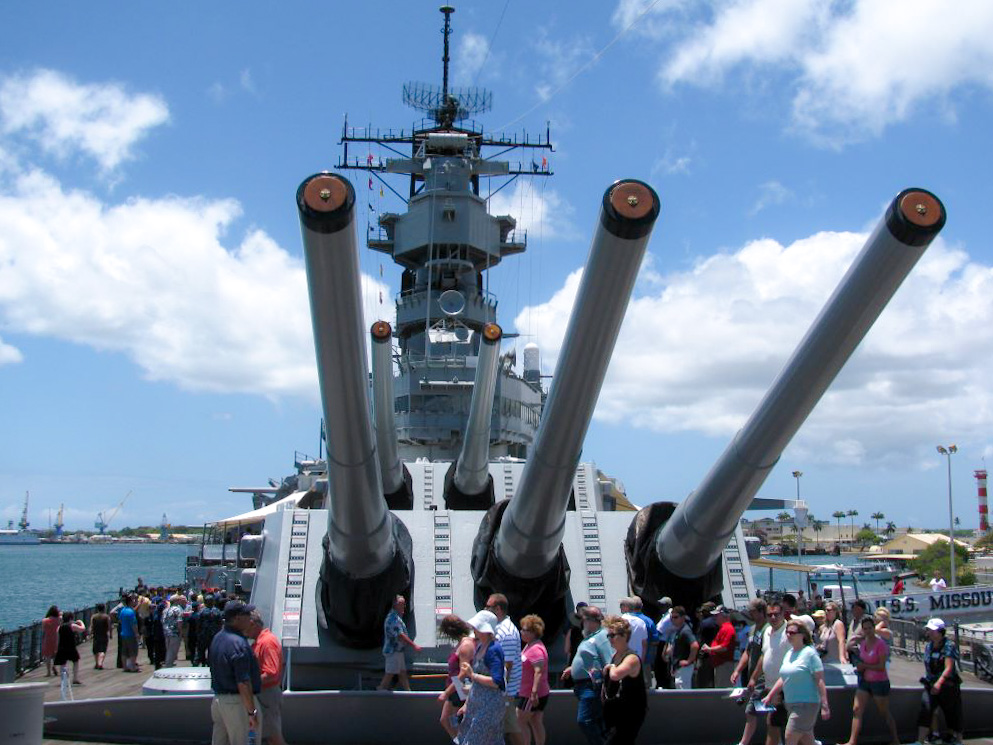 It's located just west of Honolulu and is easily accessible by bus or car.
Tickets to visit the USS Arizona Memorial are free but are required to be reserved online in advance. (Reserve tickets as soon as possible, as they do run out).
The Pearl Harbor Visitor Center and The U.S.S Oklahoma Memorial are free to visit and do not require a reserved ticket.
The Battleship Missouri Memorial charges an admission to enter, but it's well worth the cost.
Tour this battleship and see the exact place where the official papers were signed and the Japanese surrendered the war.
Pearl Harbor is a solemn yet fascinating place that's perfect for visiting alone. Enjoy your time there.
Chelsea, Adventures of Chels
BE AWED AT THE MAGIC CASTLE
For magic lovers and fans of illusions, The Magic Castle in Los Angeles is a legendary and magical institution that captivates visitors with its vibrant atmosphere and breathtaking performances.
Located in the heart of Hollywood, this members-only club is famed for its rich history and clientele from all over the world.
If you are visiting LA during your USA solo travel, do not miss adding this to your itinerary for having a fabulous time.
The mansion is styled in the Old Hollywood Victorian architecture of the 1930s.
And once you enter you are transported into a world where wonder and illusion merge seamlessly.
With the strict dress code, dress the part in your finest with formal wear or business attire.
Enjoy fine dining with a dinner course or come on the weekends for a lovely brunch before watching the performances.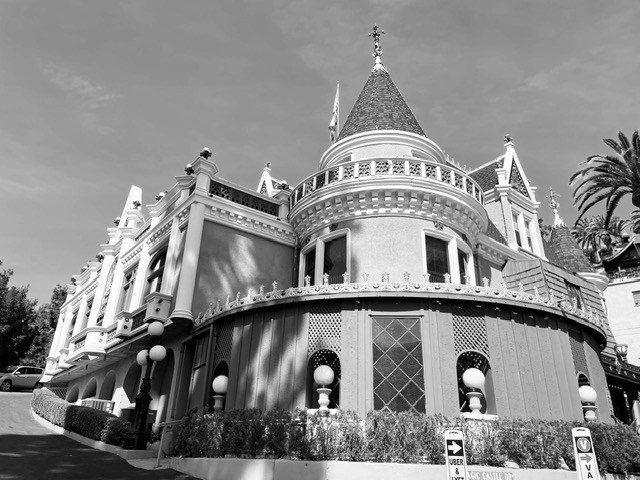 There are multiple rooms for the performances so every act is different.
I was so mesmerized by the talent and dedication of the performers and found the shows had me on the edge of my seat.
Part of the appeal of visiting this place alone is its exclusivity of it.
To enter you need to either know a current member or sign up to become a club member as an associate, not a magician.
As a member, you do get the added benefits of being able to see a show any day of the week, visit the museum, and even take part in organized workshops to learn a few magic trips yourself.
You may have to reach out to your network to see if a friend of a friend knows someone which could be difficult but it is well worth the effort to be in these magical surroundings before you explore the rest of Los Angeles.
By Nick, The World Overload
WATCH A BROADWAY SHOW
Seeing a Broadway show on the "Big White Way" – a nickname for Broadway – is a delightful activity you will love during your USA solo travel.
I feel it's not just about seeing flashy musicals or moving classic plays with world-class performers.
It's more about the anticipation and excitement before the show. Wander the iconic, neon-festooned Times Square and eat at one of the Theater District's famous restaurants.
I've always said that enjoying a Broadway show in NYC is all about the experience.
Get same-day discount theatre tickets at TKTS in the centre of Times Square.
They don't have tickets for every show, but there is plenty of choice.
Even if you can't get tickets for the show you want, if you've never seen the shows available, they are new to you even if they've been on Broadway for decades.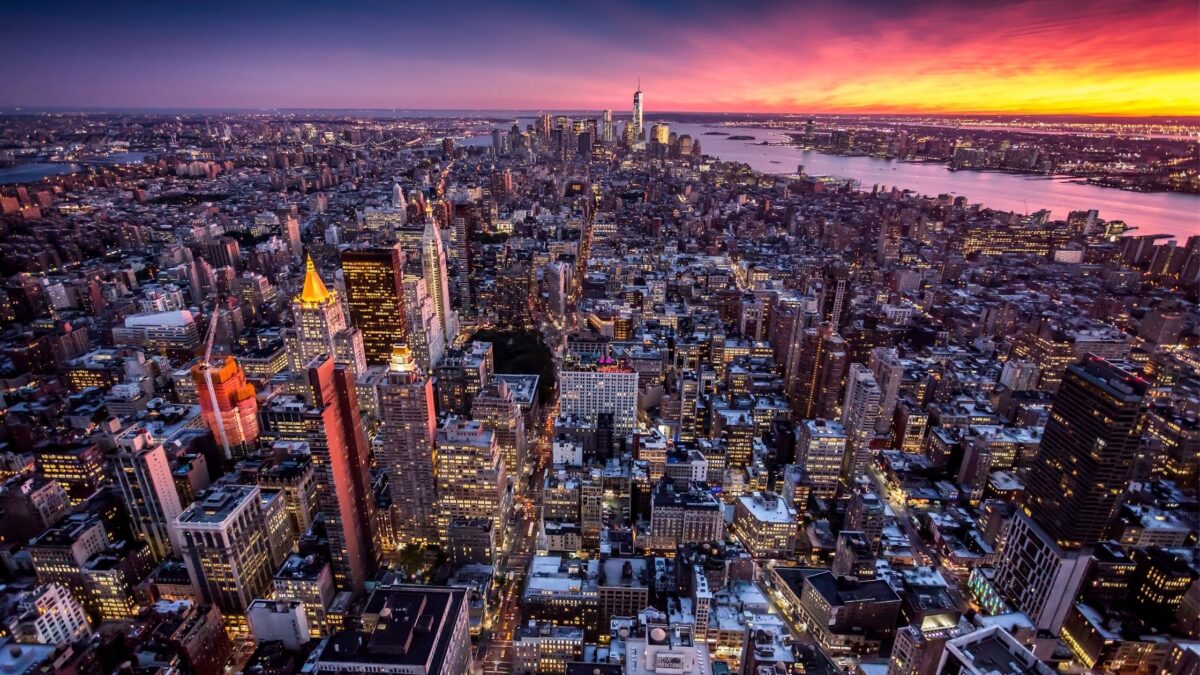 Shows run Tuesday through Wednesday. Sunday and Monday evenings are off.
Starting times at 7 or 7:30 evenings. Some shows run matinees in the afternoons like Wednesdays and Sundays at 3 PM. Check with the individual theater for exact times.
Broadway ticket prices range from about $50 to hundreds of dollars for the most popular shows.
Most shows have an intermission about halfway through the performance. Make sure to arrive at least 20 minutes before the start of the show.
By Talek Nantes, Travels With Talek
ENJOY OUTDOOR ACTIVITIES IN HOOD RIVER
Hood River, Oregon, nestled in the Columbia River Gorge, is an excellent destination for USA solo travel if you are looking for outdoor activities, natural beauty, and a bit of city life wrapped up all in one.
About an hour's drive east of Portland on Interstate 84, it's an easy drive to Hood River, Oregon.
Hood River has plenty to offer in terms of nature-based activities. If you're into mountain biking, you'll find plenty of trails here.
However, it's the windsurfing that really sets this town apart.
The town attracts windsurfers from all over the globe due to its optimal winds on the Columbia River.
Hikers aren't left out either; the area is close to the infamous Mount Hood, where you'll find trails such as Lost Lake Loop and Tamanawas Falls. This last trail leads you to an impressive waterfall.
Another must-see attraction is the Columbia River Gorge itself.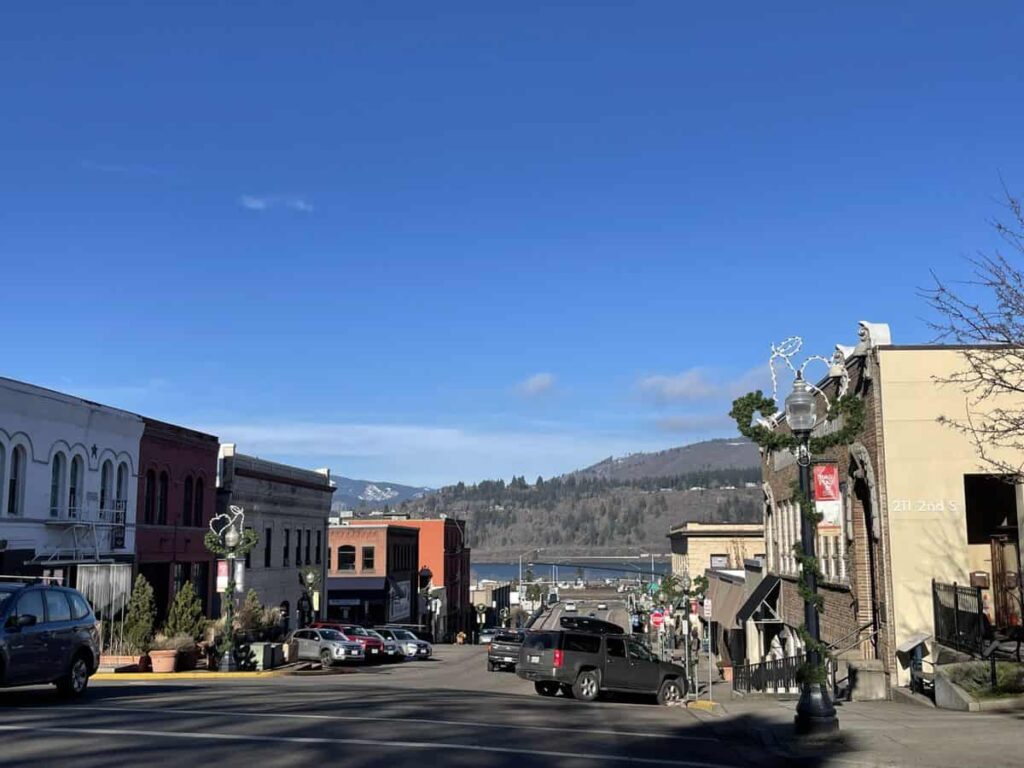 The gorge has numerous waterfalls, like Multnomah Falls, ideal for quiet, self-guided exploration.
I once said, "There's something profoundly personal about standing alone before a waterfall, feeling its spray on your face, its roar in your ears."
For a more relaxed day, check out the town's local shops, take a walk along the riverfront, explore some of the best PNW breweries, or visit one of the local vineyards.
The local vineyards, in the Colombia river gorge offer wine-tasting sessions that shouldn't be missed.
By Jill Wheeler, Outside Nomad
GO ON A DREAMY CRUISE IN ALASKA
Taking an Alaska cruise is an amazing thing to do on your USA solo travel.
See the beauty of nature in all its pristine splendour as you sail through the misty fjords or get up close to a glacier.
Many Alaska cruises start in Seattle or Vancouver, and you can choose a one-way cruise or a round-trip cruise.
The great thing about taking an Alaska cruise solo is that you get to explore the port during the day, and then you have plenty of dining and entertainment options to fill your evening.
Plus, you never need to be concerned about safety, as there are plenty of friendly crew members ensuring passenger security.
If you want to be social, make some new friends at a solo-cruiser happy hour, join a team for a trivia challenge, or strike up a conversation in one of the lounges.
One of my favorite things about cruising is the ability to explore a new city every day, without the hassle of having to pack and move from hotel to hotel.
I love the feeling of anticipation when I step out onto my balcony and watch the ship sailing into port!
Who knows what adventures you may have? Go whale watching in Victoria, canoe to a glacier in Juneau, or just spend a relaxing day seeing the historic attractions in Ketchikan.
No matter what you pick, you're sure to make memories that will last a lifetime!
By Lisa Garrett, Waves and Cobblestones
EXPLORE THE MAGNIFICENT RED ROCK CANYON
Are you looking for the best things to do on your USA solo travels?
Go for a day trip from Las Vegas, and visit the impressive Red Rock Canyon, located 17 miles west of Las Vegas, Nevada.
There are ways to get to Red Rock, you can rent a car which is a little pricey, but you can go anywhere.
Another option is a rideshare like a taxi, Uber, or Lyft, or you can book a group tour that offers transportation.
Upon reaching the impressive park, You can start your journey by visiting Red Rock Canyon Visitor Center; they will give you information about the park's history, wildlife, and geology and will guide you to the best trails and activities that you can do while at the park.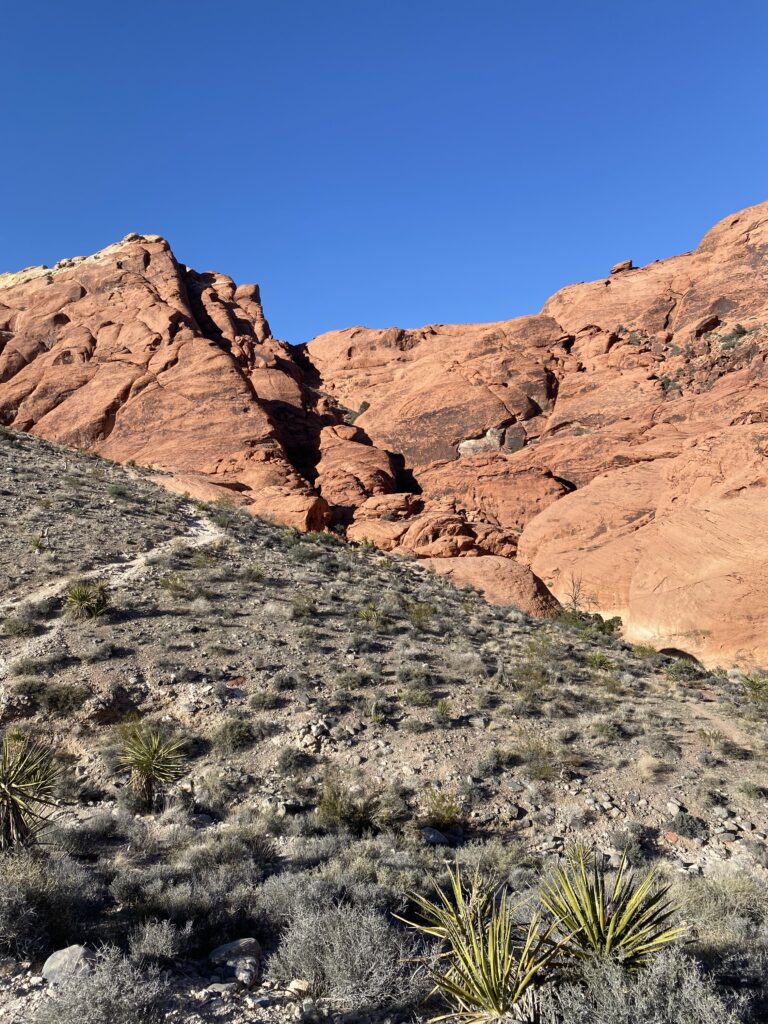 Book a Red Rock Canyon Self-Guided Driving Audio Tour and Explore the Scenic Drive- drive along the 13-mile scenic loop through Red Rock Canyon.
The road offers breathtaking views of the colorful rock formations, canyons, and desert landscape.
There are several viewpoints and pull-off areas where you can stop to admire the scenery and take photos.
If you are an outdoor enthusiast, you can try hiking in Red Rock; there are popular trails, including the Calico Tanks, Ice Box Canyon, and the Keystone Thrust Trail.
They all offered a magnificent view and vibrant desert landscape.
Remember to stay on designated trails, carry plenty of water, wear appropriate footwear, and always adhere to park regulations for a safe and enjoyable hiking experience.
By Christine Rogador, Journey To Nevada
TAKE ONE OF THE FUN TOURS IN SAVANNAH
One fun type of adventure on your US solo travel is to go on is a walking tour in Savannah, Georgia.
The tours are a great way to learn more about the city's history while enjoying the company of fellow travelers.
Since Savannah is such a tourist destination, there are plenty of tour options available!
Whether you're a devoted foodie or simply someone who prefers not to eat alone, a food tour is a great way to sample various popular restaurants.
You can even pick your favorite spots to revisit later — perhaps with new friends you made during the tour?!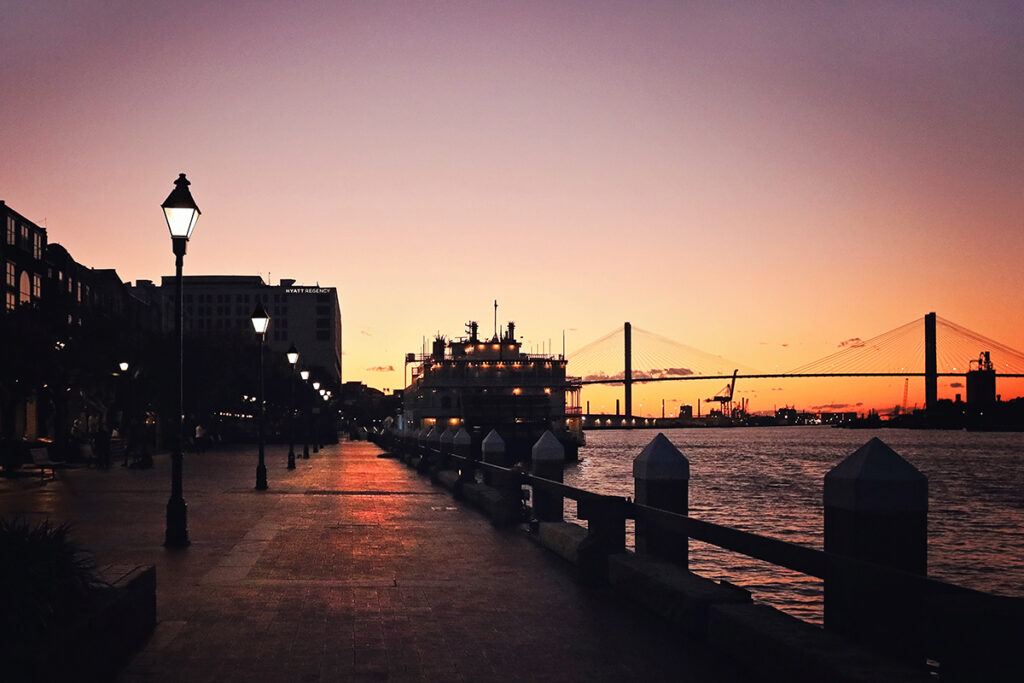 Savannah's knowledgeable guides can also take you on a walking tour around the Historic District, where you'll get to see beautiful churches and mansions while learning about Oglethorpe's master plan for the city.
You'll stroll through the squares and along cobblestone streets while your guide points out some of the most important landmarks in the area.
Finally, do not underestimate a good ol' nighttime ghost tour or haunted pub crawl.
Since Savannah shares the same general crime problems you'd find in any urban area, these tours are a fun way to make new friends while safely exploring the city at night.
Make sure you travel safely back to the hotel by hailing a free Downtowner vehicle afterwards if you've been drinking!
By Erin Clarkson, Savannah First-Timer's Guide
HIKE IN ZION NATIONAL PARK
If you are looking to cover some national parks in America on your trip, one of the best ones to add to your USA solo travel itinerary is Zion National Park.
Going on a hike to see some incredible views is definitely one of the best things to do in Zion National Park.
Zion National Park is located in southern Utah and is only a 2.5 hour drive from Las Vegas International Airport making it a super easy national park to visit.
Zion is a very popular national park, so you can expect others to be hiking on the trail with you.
This is one of the best reasons why it's a good place to go on a solo hike- there are people nearby if you would ever need help.
Because of the popularity of this national park, you have to take a shuttle from the visitor center to get to a lot of the popular trailheads.
There is also a shuttle from a lot of the hotels/campgrounds in the nearby town of Springdale, so you could actually get away with not renting a car or driving yourself.
Another great way to visit Zion without driving is by going on this tour from Las Vegas.
This tour is great for solo travelers because you can meet other people to explore two fantastic national parks with.
Zion National Park is one of my absolute favorite national parks.
The views are out of this world beautiful and it's an easy park to explore and visit due to the organized shuttle system and well-marked trails.
By Jessica, Unearth The Voyage
VISIT PORTSMOUTH
Portsmouth, New Hampshire, is a great place to add to your USA solo travel itinerary, as there are many things to see and do.
Places like Strawbery Banke Museum, a living history museum, acts as famous site that tells the story of Portsmouth's history from the 1600s to the present day.
Explore the waterfront, where you can walk along the Piscataqua River.
Visit the historic ships at the USS Albacore Museum, or take a ferry to neighbor Kittery, Maine.
Go shopping in Portsmouth's great selection of shops, from independent boutiques to chain stores.
Enjoy the food, with restaurants serving everything from seafood to Italian to Thai or vegan-friendly food.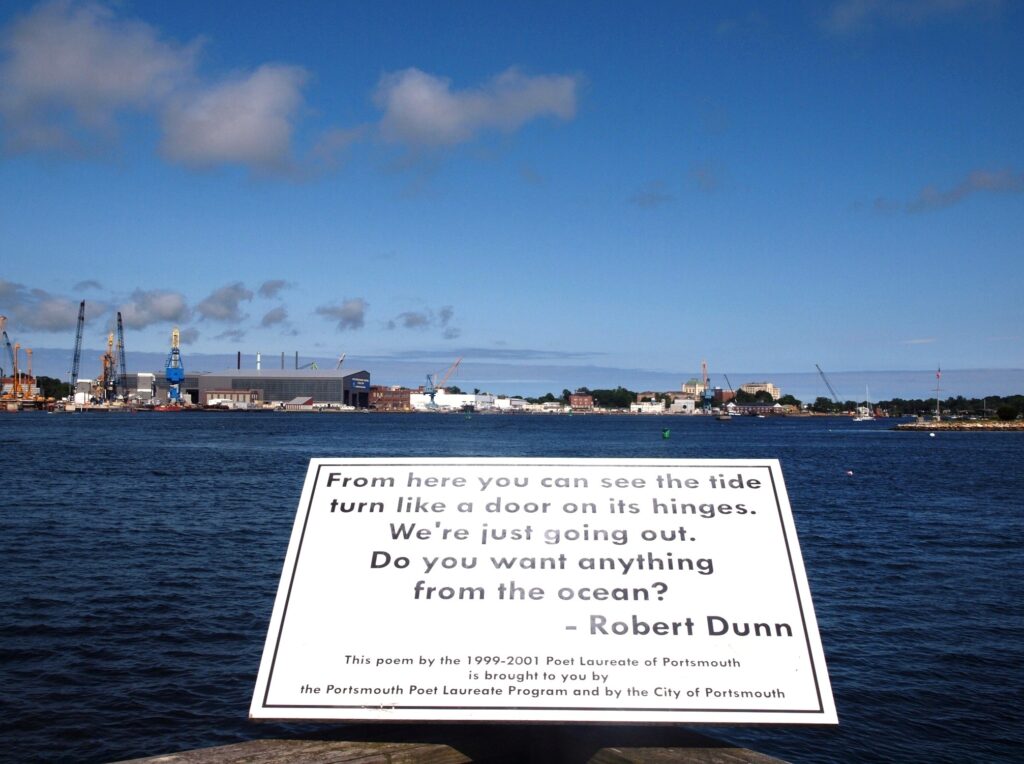 There are also plenty of cafes and bars to relax. If you're looking for a tour or entrance ticket to something in Portsmouth, I recommend checking out GetYourGuide or Viator.
They have a wide selection of tours and tickets, including tours of the Strawbery Banke Museum, the USS Albacore Museum, and the John Paul Jones House.
Portsmouth feels like a small town, even though it's a city. There's always something to do, but it's always open.
Embrace independent exploration while discovering the town's captivating history.
The compact size ensures comfortable navigation, while the cultural scene offers opportunities to connect with locals.
By Ruma, New England Cities
MORE AWESOME PLACES TO VISIT ON YOUR USA SOLO TRAVEL
HEAD TO KENTUCKY FOR WINERIES AND HORSES
Visiting Kentucky Horse Country is one of the best things to do alone in the USA.
Found in the heart of the Bluegrass State, this region of rolling green hills and wide open skies offers a magical combination of natural beauty, equestrian history, and warm hospitality perfect for USA solo travel for seeking a unique adventure.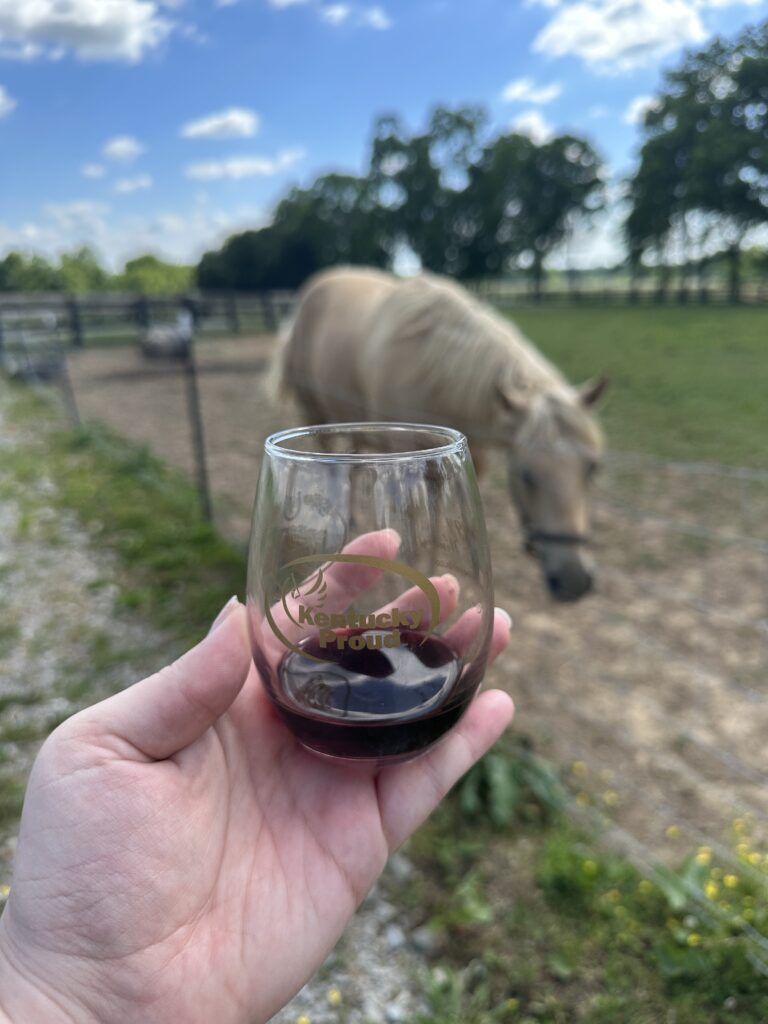 Horse country near Lexington, Kentucky is home to some of the most prestigious thoroughbred horse farms in the world.
The Kentucky countryside boasts breathtaking landscapes adorned with rolling green hills, white-fenced pastures, and idyllic barns.
Explore beautiful estates with majestic horses, and learn about the meticulous breeding and training processes.
Whether you're a seasoned equestrian or simply appreciate the grace and beauty of these incredible creatures, a Kentucky horse farm tour is a fascinating look into the realm of horse racing.
There's more than just horses in Kentucky horse country, though! This gorgeous state is famous for its bourbon distilleries, charming small towns, and Southern hospitality.
Book a tour to check out some of the best bourbon distilleries in the world like Four Roses and Buffalo Trace.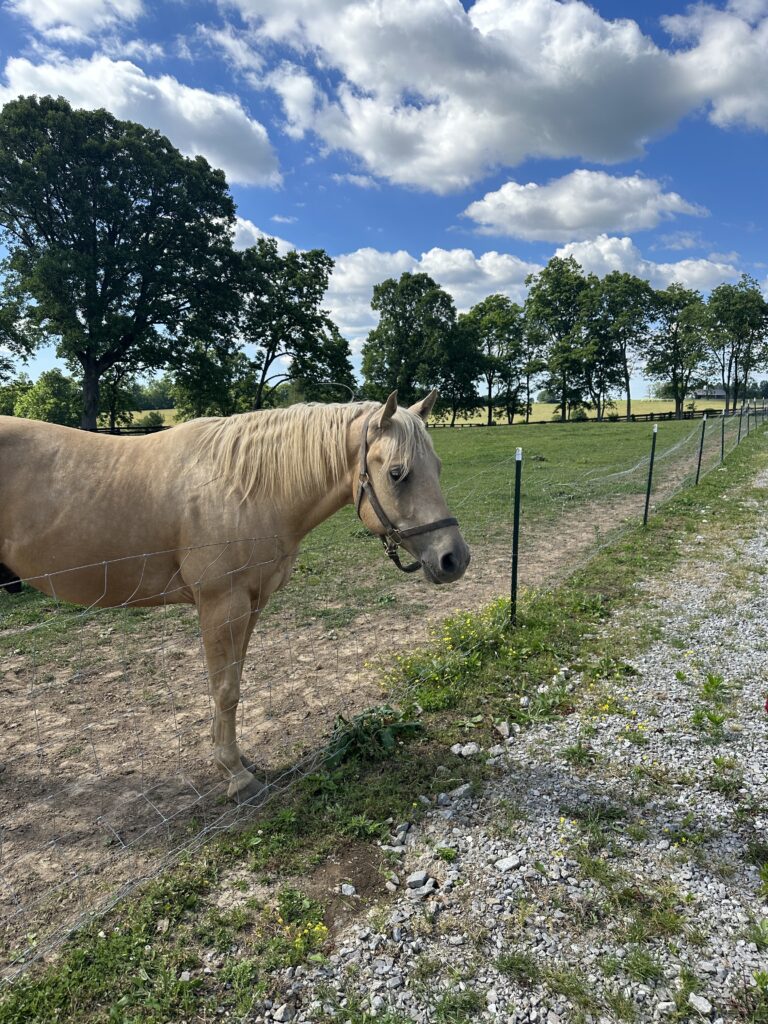 Nearby famous spots like Claiborne Farms and Woodford Reserve distillery, you'll also find some of the best wineries in Kentucky.
Try the beloved blackberry wine at Equus Run or sample a flight beside grazing horses at Prodigy Vineyards.
By Sydney, Sydney to Anywhere
WALK THE HIGH LINE
Welcome to the vibrant and captivating city of New York, where urban charm meets natural serenity on the High Line, one of the iconic landmarks and must-do activities to add to your USA solo travel.
This elevated park, built on a historic freight rail line, stretches for 1.45 miles along Manhattan's west side, offering a unique and enchanting experience.
To reach the High Line, you can access it through several entrances, such as Gansevoort Street in the Meatpacking District or 34th Street at Hudson Yards.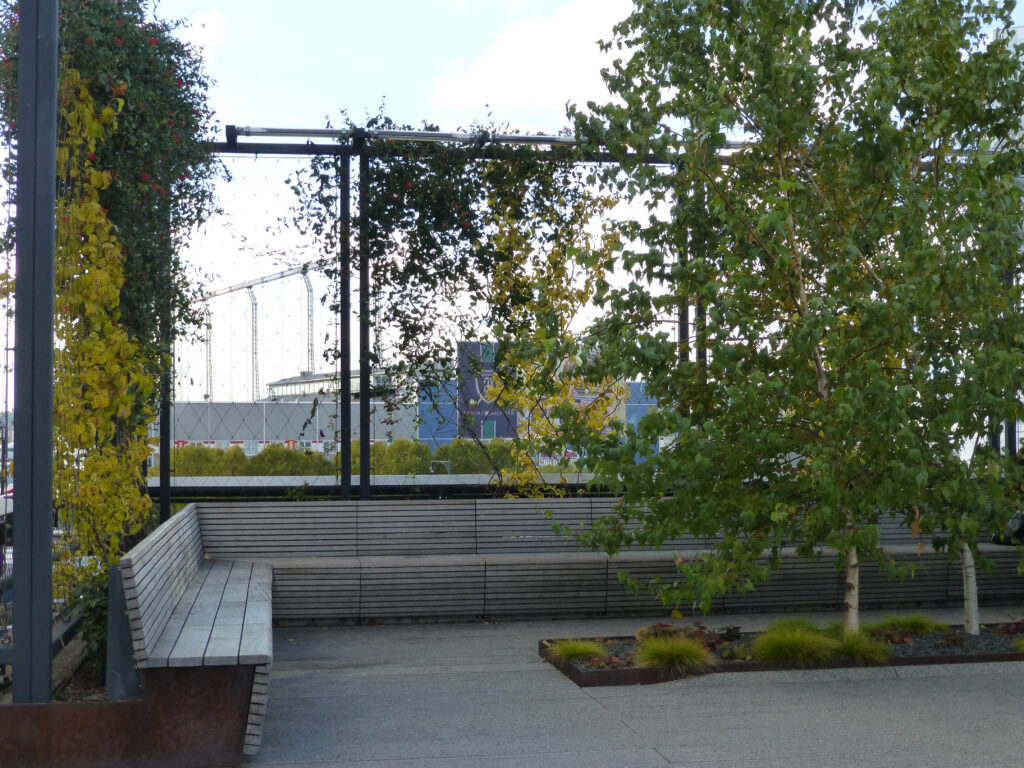 As you step onto the park, be prepared to be transported into a tranquil oasis amidst the bustling cityscape.
Walking along the High Line, you'll be greeted with breathtaking views of the Hudson River, beautifully landscaped gardens, and contemporary art installations seamlessly blending into the surroundings.
This elevated promenade provides an ideal opportunity for solitary exploration, allowing you to immerse yourself in your thoughts while enjoying the stunning panoramas.
RECOMMENDED – 25 Fantastic Things To Do On Your Solo Trip To New York
The High Line's carefully curated plant life and design create a sense of tranquillity, offering a peaceful escape from the urban clamour below.
As you wander the park, you'll encounter various seating areas, perfect for taking a moment to relax and people-watch.
The park also hosts various events and activities, from outdoor yoga classes to art exhibitions, ensuring something captivating is always happening.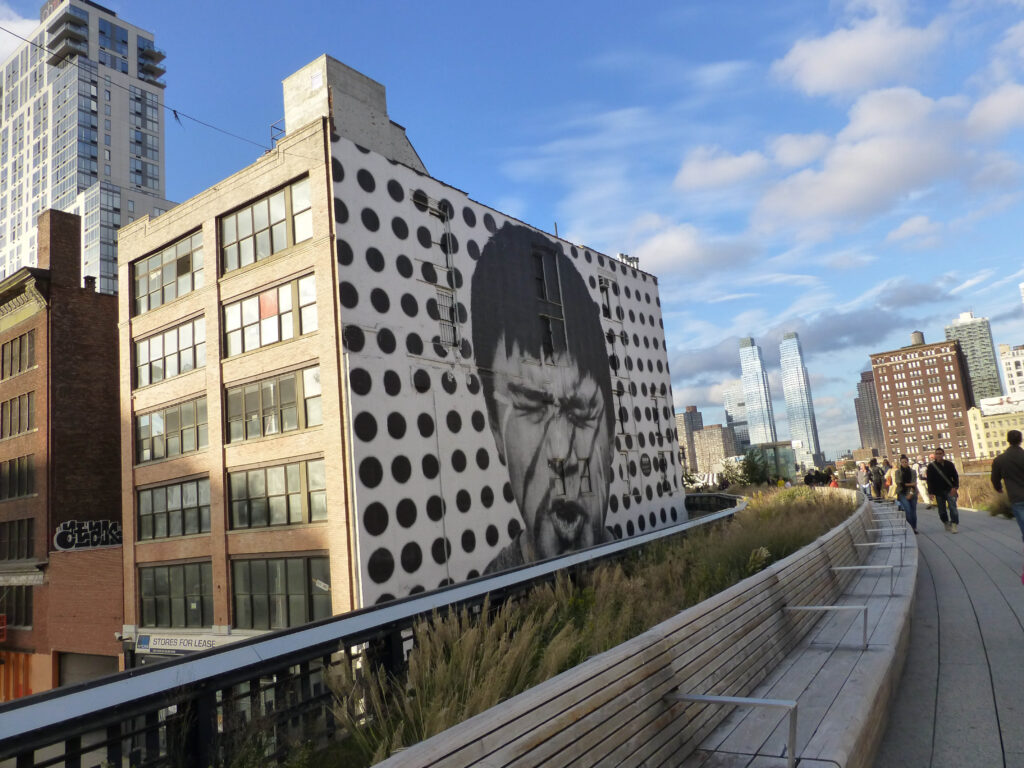 Additionally, the High Line features numerous food vendors, allowing you to indulge in a delicious snack or refreshing beverage as you savour the ambience.
My tip for exploring the High Line alone would be to visit during the early morning or late afternoon when the park is less crowded, enabling you to appreciate its beauty and find moments of solitude fully.
Embrace the experience by strolling at your own pace, taking in the stunning views, and immersing yourself in the park's ambience.
As you traverse this urban haven, pause, breathe, and let the High Line weave its magic, offering you a serene escape from the hustle and bustle.
By Victoria, Guide Your Travel
VISIT LAS VEGAS
Vegas is one of the most exciting cities in the USA and it's a great place for USA solo travel.
The city is a mix of glitz and adventure that captures the essence of America.
The easiest way to reach Las Vegas is by air. The city is served by McCarran International Airport, just 3 miles from the Strip.
Once you land, hop in a taxi or shuttle for your first glimpse of the iconic Strip, the most popular attraction in Las Vegas.
As a city that never sleeps, even alone, you'll never run out of activities and entertainment options.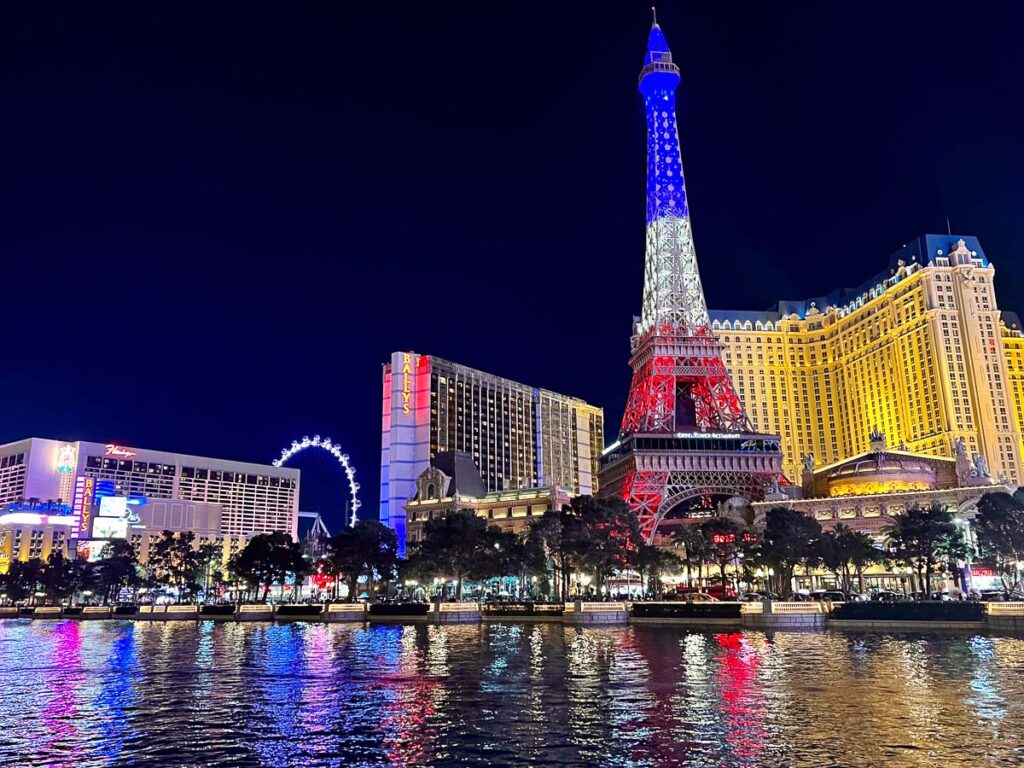 Vegas is a different experience every time. I've been 5 times in a year, whether for a quick escape, to catch a music festival, or for a luxury trip with coworkers.
First, walk down the 4-mile-long Strip past endless casinos, bars, and celebrity restaurants that dot the area.
Go for a Cirque du Soleil show or shop at one of the many luxury boutiques in the resort's facades.
Off the Strip, stroll down the pedestrian-only Fremont Street, filled with street performers, live music, and dazzling light shows.
For an artsier neighborhood, don't miss the Arts District nearby, plastered with massive graffiti murals and quirky galleries.
If you're ready to explore outside the city, take a day trip from Las Vegas to the Hoover Dam or the Red Rock Canyon area.
Otherwise, the city is a great starting point for national parks like Grand Canyon, Bryce Canyon, or Zion.
By Catherine Xu, Nomadicated
VISIT THE PLANTATION HOMES OF SOUTH CAROLINA
If you're looking for the best things on your USA solo trip and love a bit of history in your travels, then you'll enjoy exploring the plantation homes of South Carolina.
Plantation homes are large estates with beautiful mansions that were involved in producing cash crops such as cotton and rice.
Built in the 18th and 19th centuries, these plantation homes were known for their magnificent antebellum architecture and scenic gardens.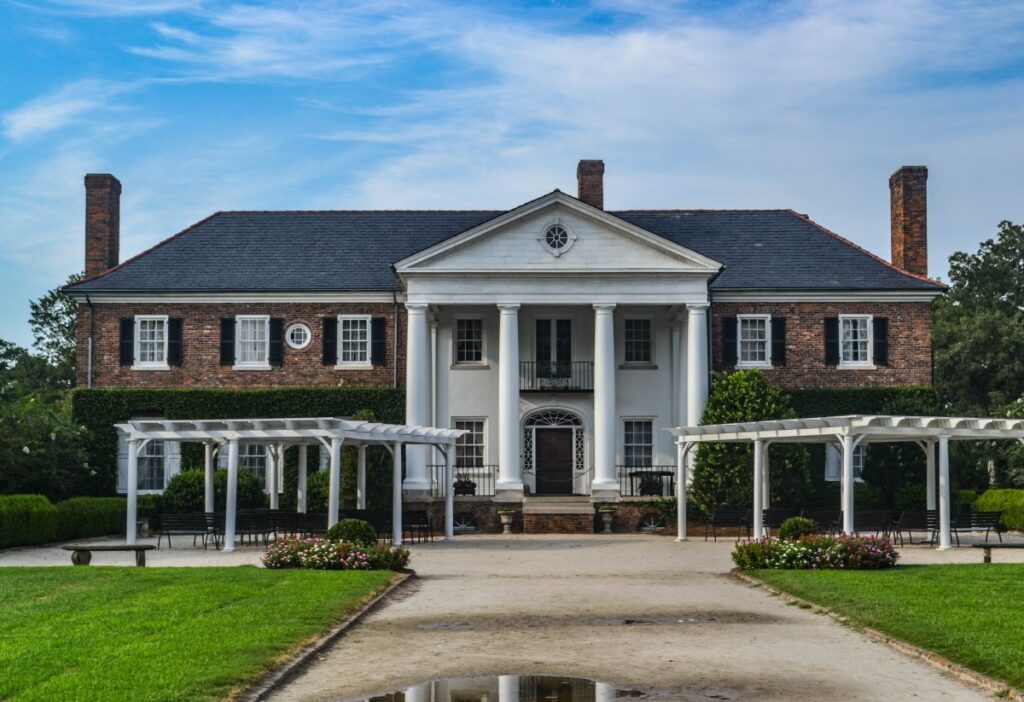 However, not everything was hunky-dory here. Plantation owners employed hundreds of slaves to work on their farms and houses and by the early 19th century, South Carolina was home to the largest number of slaves in the USA.
South Carolina has thousands of such plantation homes and a few hundred are open as museums today, many of which can be visited as day trips from Charleston.
Visiting these plantations is like taking a walk through a turbulent period of Charleston's history, learning all about slavery, and immersing yourself in Gullah culture that developed around plantation life.
"I loved my tour of Boone Hall Plantation because it taught me so much about Lowcountry life, its history and culture.
As I walked through the slave cabins, I was utterly moved. It was, indeed, an enlightening trip", said Soumya.
Some of the best plantations near Charleston are Boone Hall, Magnolia Plantation, Drayton Hall, and Middleton Place.
This plantation extravaganza tour from Charleston ensures you visit 4 historic plantations on the same day.
By Soumya, Stories by Soumya
SNORKEL IN MAUI
Visiting Maui is fun solo and exploring all the fun Maui snorkeling spots is a great way to be outdoors and enjoy some adventure experiences, perfect additions to your USA solo travel.
With so many amazing beaches and snorkelling spots to enjoy, you'll never run out of fantastic places to explore underwater.
I would advise doing this with another person, but you can always stay close to other snorkelers or even check in with a lifeguard to check on the conditions where you are going. S
Or better yet always search the weather conditions where you are planning on snorkelling to make sure that things are smooth and easy.
Of course with great weather on the island most of the year, it isn't hard to find that perfect beach or snorkel spot to enjoy exploring underwater.
Maui fits all the right buttons for exploring outdoors and doing adventure experiences that you can do solo or join groups or tours if you want to.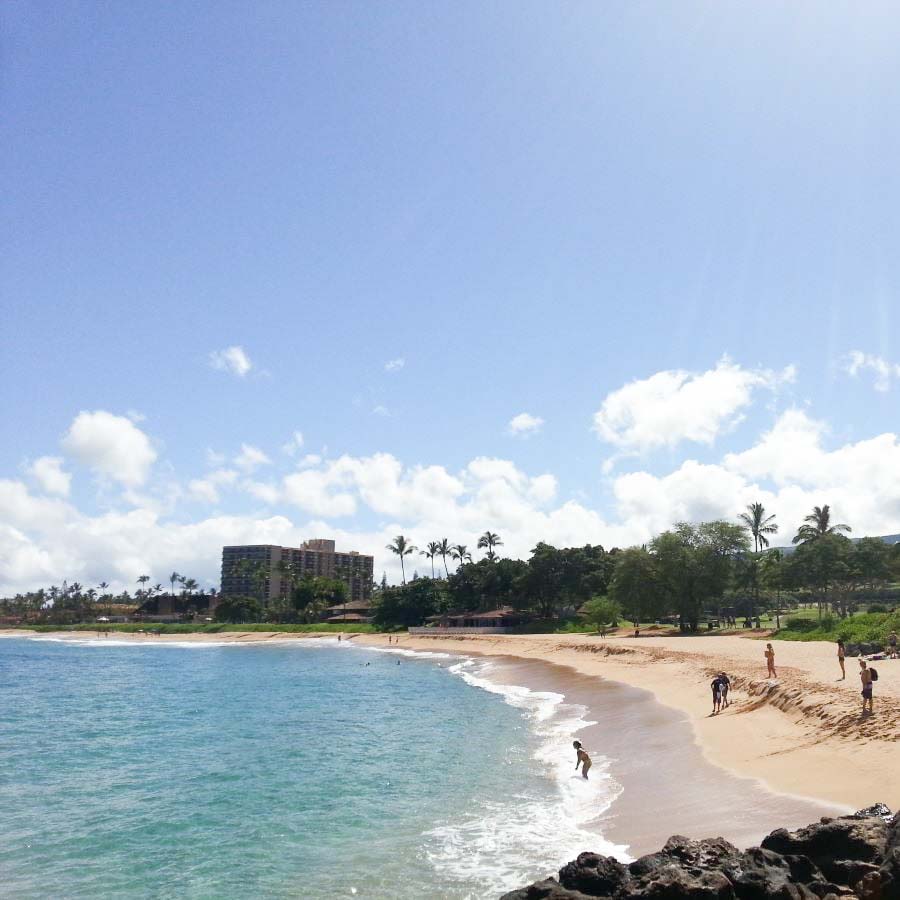 Most DIYers can easily find the right activity or even meet-ups to join for any Maui fun gathering even if it is an easy hike, beach fun or some kind of activity.
You'll find that the sky is the limit when it comes to doing many things in Maui or just keeping it simple and hanging out by the pool, mixing some drinks or just catching the sunrise or sunset experience on the island.
In any case, Maui is always there for you whether you want to be active or take it easy like a real vacation.
By Noel Morata, Travel and travel photography
HOP THE BREWERIES IN GOLDEN
Exploring the breweries in Golden, Colorado is one of the best things for solo travelers to do in the U.S.
It's a great way to meet people who live in the area and get the inside scoop on what to do.
After all, everyone is friendly when drinking beer; just be responsible.
Golden is a charming small town about a half hour from Denver with a rich history.
It even boasts numerous buildings that date back to the wild west and gold rush days.
The town does attract some tourists, but it's not overrun with them. You will feel safe walking the streets and exploring.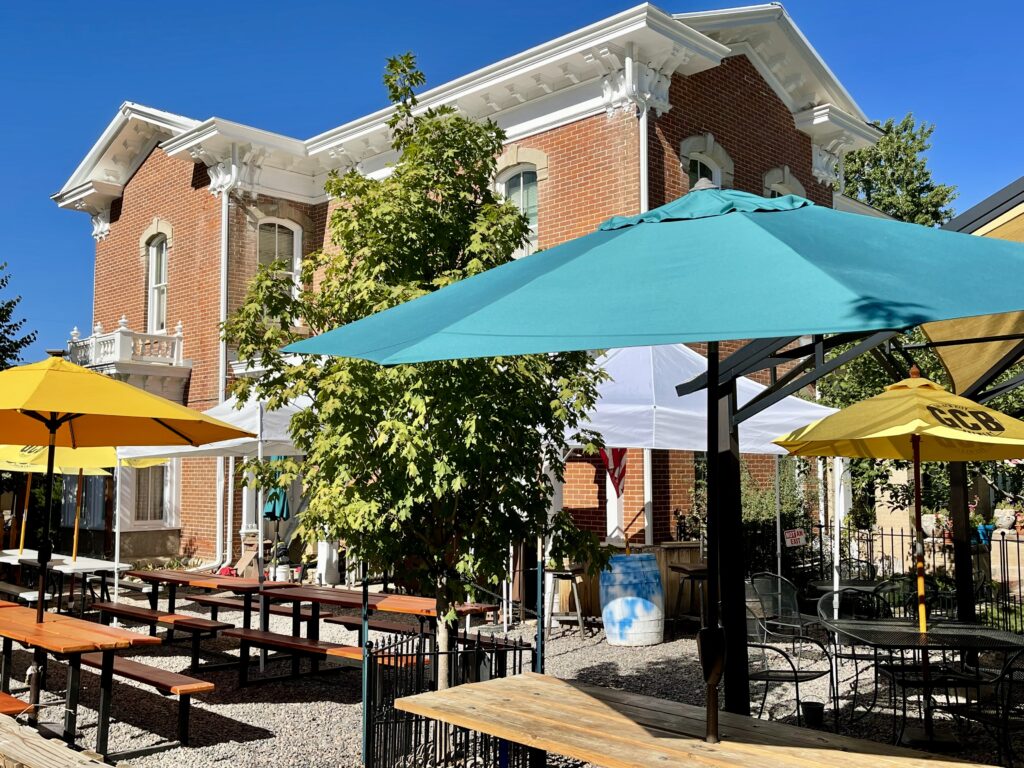 Or you can take this walking tour – Wild West Walking Tour.
Stay at the Table Mountain Inn and you can walk to the breweries in the downtown area like Golden City Brewing, Barrels and Bottles, and Mountain Toad.
A little further is Cannon Ball Creek Brewing, one of the most acclaimed breweries in town.
Don't go to the farthest point first and return to town like I did.
It's better to make your way up little by little, and Uber back if need be.
Golden is also home to the largest single-site brewery in the world, Coors Brewing Company. Smack in the middle of town; you can't miss the vast Coor's building.
If you're interested in a beer tour, this is the place to do it, and you can sample some of their lesser-known labels.
By Denise, Chef Denise
PLAN A TRIP TO THE STUNNING LAKE MCDONALD
Lake McDonald is the ideal place to visit on your USA solo travel, as well as Glacier National Park itself.
This lake has become Insta-famous due to its colourful pebbles at the bottom of the glacial water, and you can get some excellent photos here while also getting an introduction to the park.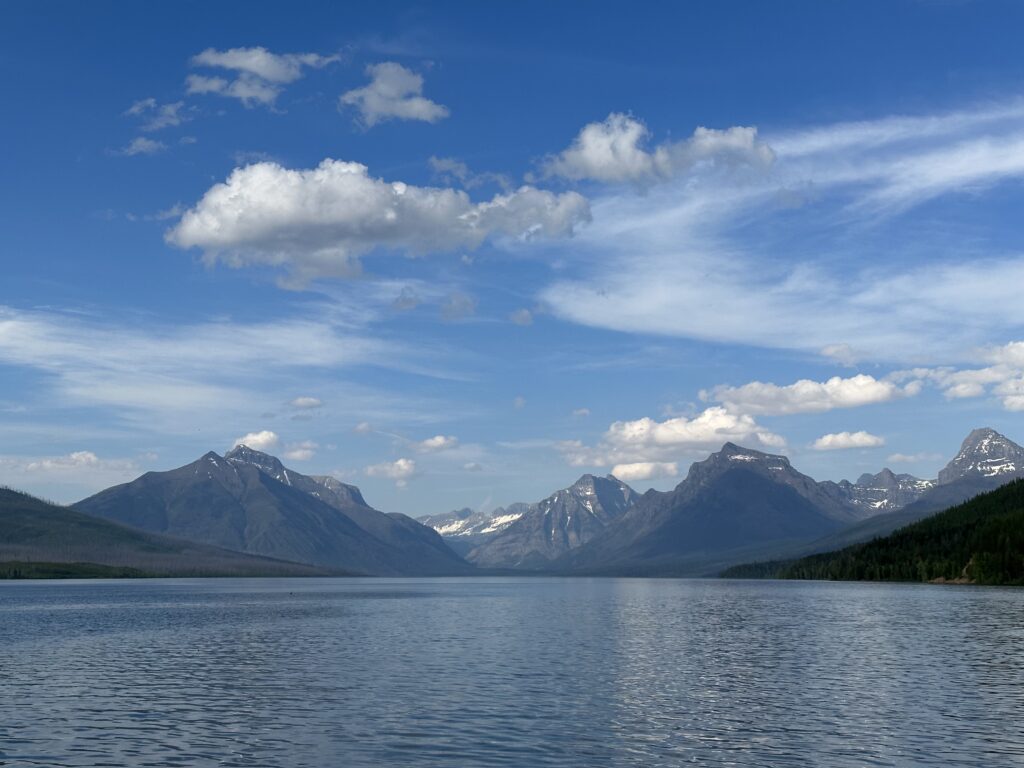 Along with the rocks, which are colourful due to the amount of iron oxidation, you also have stunning views of the mountains in the background.
I personally love this spot out of all of my travels because I was married at the Apgar Amphitheater on the east shore of the lake!
This tour allows you to see Lake McDonald without having to figure out a rental car and Glacier National Park reservations on your own.
However, this park area is super solo traveler friendly since Glacier has a shuttle system that takes you from one end of the lake to another.
If you would like to do more than simply view the lake, you can also take a paddleboard, canoe, or kayak out onto the water.
There are several companies that offer rental options right offshore and for reasonable prices.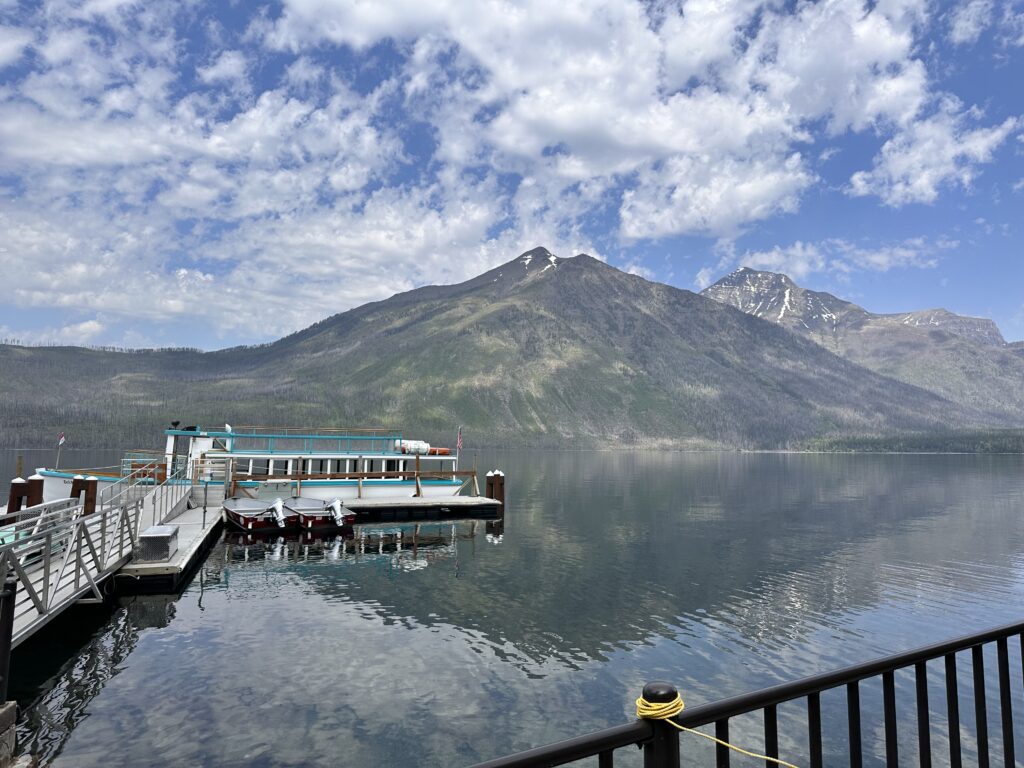 This can be a unique way to enjoy the waters while allowing you to explore more of the shoreline.
However, if you don't feel like paddling, you can also hop on a boat tour leaving Lake McDonald Lodge several times a day.
This informational tour gives you the history of the park and its geological wonders while also pointing out wildlife on the shore, as well.
By Alex, Alex on the Map
SPEND A WEEKEND IN MEMPHIS
Looking for some inspiration on what to do on your USA solo travels?
If you love music, history, culture, and food, then Memphis is the best place for solo travel in the USA.
Here's a list of just a few top things to do in Memphis when traveling alone.
National Civil Rights Museum at Lorraine Motel – The greatest story ever told about the civil rights movement that spans 400 years with a special last-hours exhibit of Rev. Martin Luther King, Jr.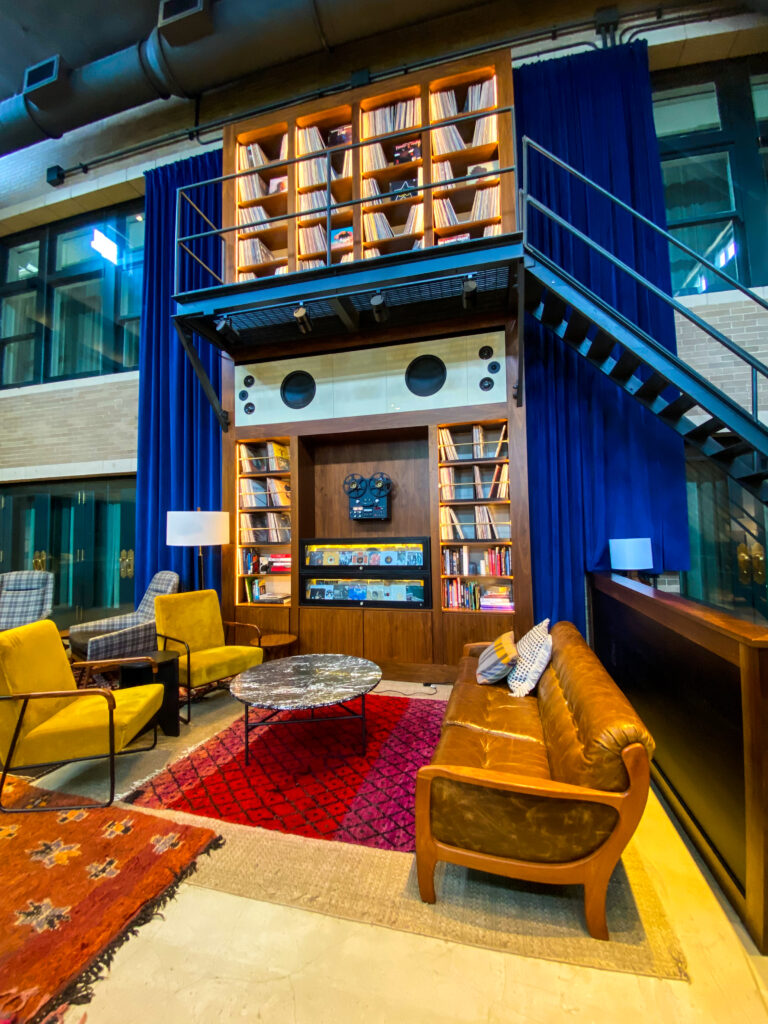 Take this historic walking tour where local experts will take you through some of these major attractions and famous landmarks in Memphis.
Graceland – home of Elvis Presley where you can also enjoy his favorite: grilled peanut butter and banana sandwich (so good!)
Beale Street Entertainment District – stroll the streets for live music, BBQ, and historic landmarks.
Sun Studio – the birthplace of rock 'n roll still produces music today.
Big Cypress Sky High Ride at Memphis Pyramid – tallest free-standing elevator offers panoramic views of Memphis 28 stories up.
And so much more!
Is Memphis a safe place to travel solo? Yes. Memphis is a safe place to visit when traveling alone.
Of course, use common-sense precautions just as you would in any city in the world.
Be aware of your surroundings and avoid walking alone at night. And stay at a reputable hotel.
I highly recommend solo travelers to stay at the historic, eclectic, and music-centric Central Station Hotel.
Built on a former rail station, this hotel features a unique and colorful lobby bar.
Grab a drink and listen to the DJ spin vinyl records. The rooms are comfy with the hotel's playlist piped in.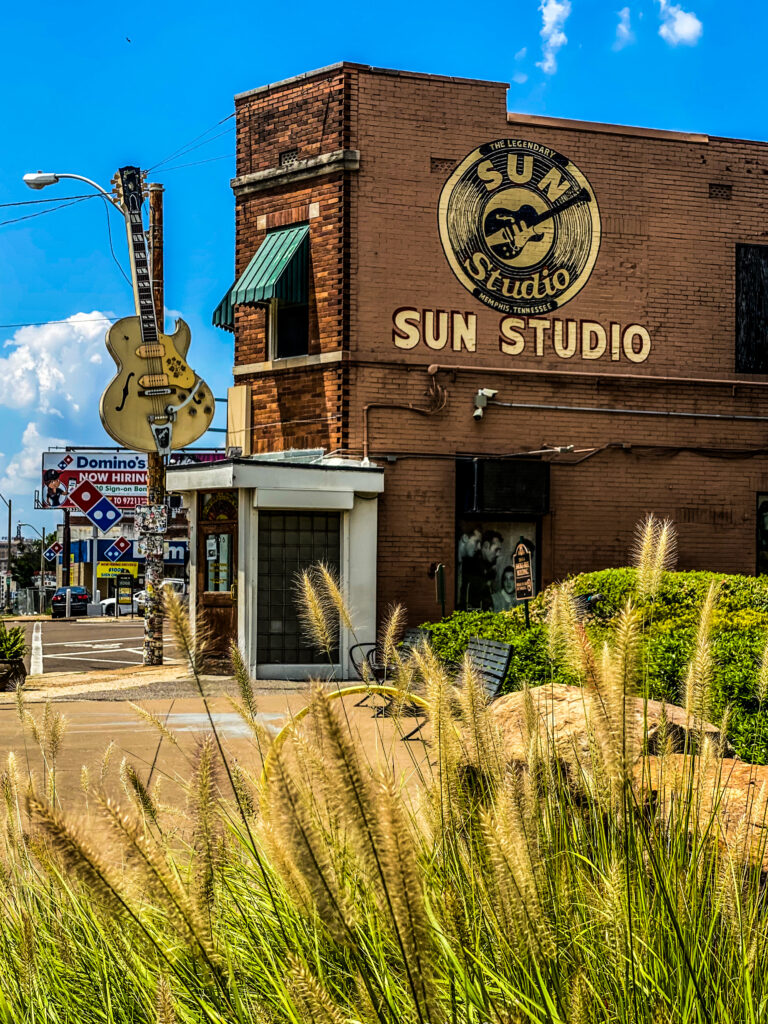 Located in the South Main Arts District, you're within walking distance of foodie restaurants, Beale Street, preserved architecture / century-old buildings, the Blues Hall of Fame, and the National Civil Rights Museum.
Memphis is a walkable city and easy to navigate by car with lots of parking available.
For an immersive experience, hit the pavement and take a walking tour of historic Memphis.
Or ride on the historic Memphis Main Street Trolley for only $1.
Want to learn more about what to do alone in Memphis, Tennessee? Check out this three-day Memphis itinerary to help plan your next solo trip.
Memphis offers my favorite things: history, music, and good.
Traveling to Memphis was a game-day decision and I scored! It's one of my favorite gems as a solo traveler.
Byy Kmf, Kmfiswriting
WATCH THE POWER OF VOLCANOES IN THE WILDERNESS
Visit Hawaii Volcanoes National Park to experience the sheer power of mother nature to shape the Earth.
This is one of the best National parks to visit in Hawaii on your USA solo travel
Hawaii Volcanoes National Park on the Big Island of Hawaii is a special place with two active volcanoes, Mauna Loa and Kilauea.
It's a popular spot for seeing the volcanoes and going hiking.
There will be many people exploring the park and hikes, making it safe for solo travelers.
Hiking is the most popular thing to do at the park.
One of the best hikes is the Kilauea Iki crater hike, where you walk inside an old volcano crater and through a dense rainforest for about 3 miles.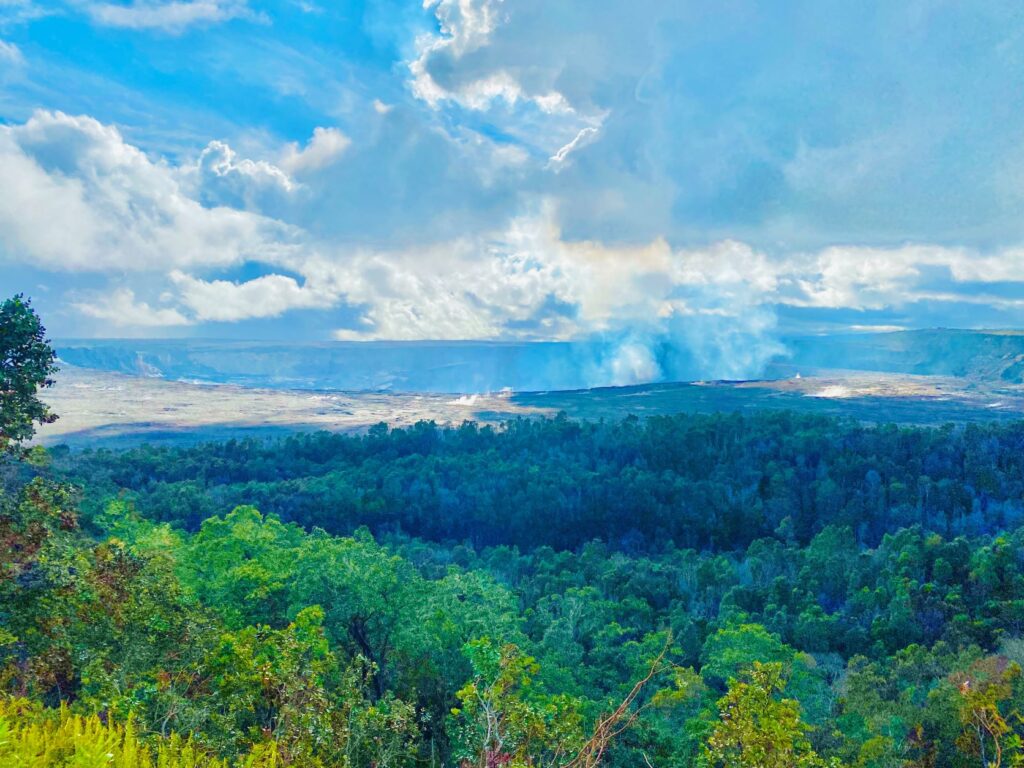 You can also check out other attractions along the Crater Rim Drive, like the Sulphur banks, steam vents, the Halemaumau Crater overlook at the Volcano House, and the Kilauea Visitor Center.
If you have a few hours of daylight left, taking a drive on the scenic Chain of Craters road to the ocean is a great idea.
If you want to spend more time exploring the park, you can stay overnight at the Volcano House inside the park.
It's a great place to stay and gives you easy access to more hiking trails and beautiful views of the volcanoes. There is also a restaurant onsite for your meals.
To enter the park, you will need to pay the National Park entrance fee, which is usually around $30 per person.
By Anu Agarwal, Destination Checkoff
NANTUCKET ISLAND
Going to Nantucket Island on your USA solo travels is a fantastic experience. The best way to explore the island is by bike.
There is so much to see, and you can quickly get around using the bike trails crisscrossing the island.
Whether you want to relax on the sweeping beaches in Surfside or see the sunset from Sankaty Head Lighthouse, you can get there safely by cycling.
There are also trails in the woods you can do by foot – just leave the bike by the trailhead and you can soak in the lush forest and likely see some wildlife like rabbits and deer too.
Regarding wildlife, there are endangered turtles on the island and sometimes they get observed crossing the road.
If you come across a turtle crossing the road, make sure you stop traffic and let the animal cross.
Do not try to pick it up, as they can bite aggressively, and I bet you want to keep all your fingers.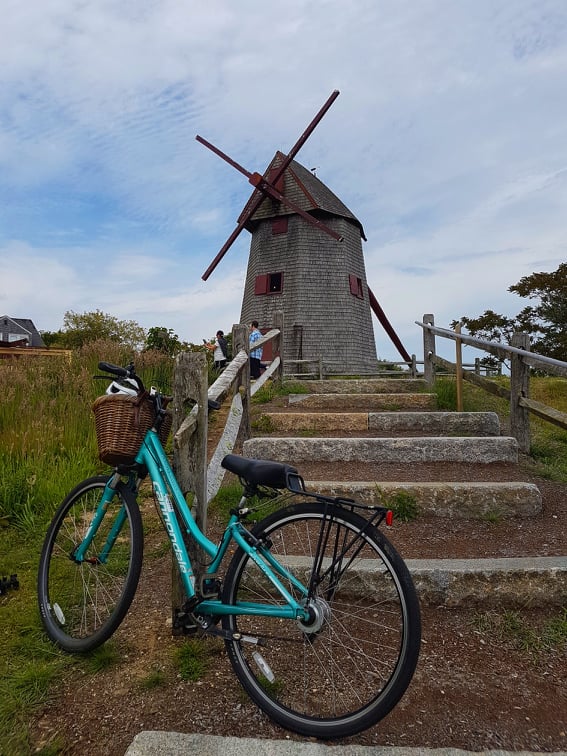 Since it is such a safe activity on the island, with cars driving slowly and giving way to cyclists, it is a perfect solo travel experience, especially if you want to get close to nature, take in the surroundings, and spend time with your own thoughts.
There are several places where you can rent a bike on the island whether you go on a day trip to Nantucket and want the bike for a few hours, or you want to keep it for a week.
It is also possible to take your bike on the ferry to Nantucket.
By Linn Haglund, Brainy Backpackers
TOUR THE HISTORIC ELLIS ISLAND
A great activity to do in New York alone is to visit the historic Ellis Island.
Ellis Island was once the busiest border control station in the US. From 1892 to 1954 almost 12 million immigrants passed through on their way to America.
Today Ellis Island serves as a museum of immigration and a place where numerous people can trace their ancestors back to.
The great thing about visiting Ellis Island alone is that you can take your time and go at your own pace while exploring all the museum offers.
This historical site is growing in exhibits and restored areas for visitors to see.
It's a place where one person could choose to spend an hour and another could choose to spend an entire day.
Visiting alone means you yourself decide which parts of the island you see and how much time you spend there.
Ellis Island itself is free to visit; however, there's a cost for the ferry ticket to the island. It's best to buy your ticket online in advance. 
Ferries to Ellis Island board from Battery Park. Note that the ferry stops at the Statue of Liberty before continuing on to Ellis Island.
You're welcome to visit both places with the ferry ticket you purchase.
I hope you enjoy your visit to Ellis Island as much as I did.
By Chelsea, Adventures of Chels.
RIVER TUBING IN WEEKI WACHEE RIVER IN FLORIDA
If you seek an incredible opportunity to immerse yourself in nature on your USA solo travel, river tubing in Weeki Wachee should be at the top of your bucket list.
Just a half-hour drive from Ocala, Rainbow Springs State Park is a captivating sanctuary of natural beauty and historical significance.
This park truly embodies the essence of Florida's natural and cultural heritage, making it a perfect destination for nature lovers.
Whether you desire adventure, relaxation, or a deeper connection with nature.
One highlight of tubing at Rainbow Springs is the chance to encounter families of majestic manatees.
Witnessing these incredible creatures in their natural habitat is an awe-inspiring experience that adds an enchanting touch to your journey.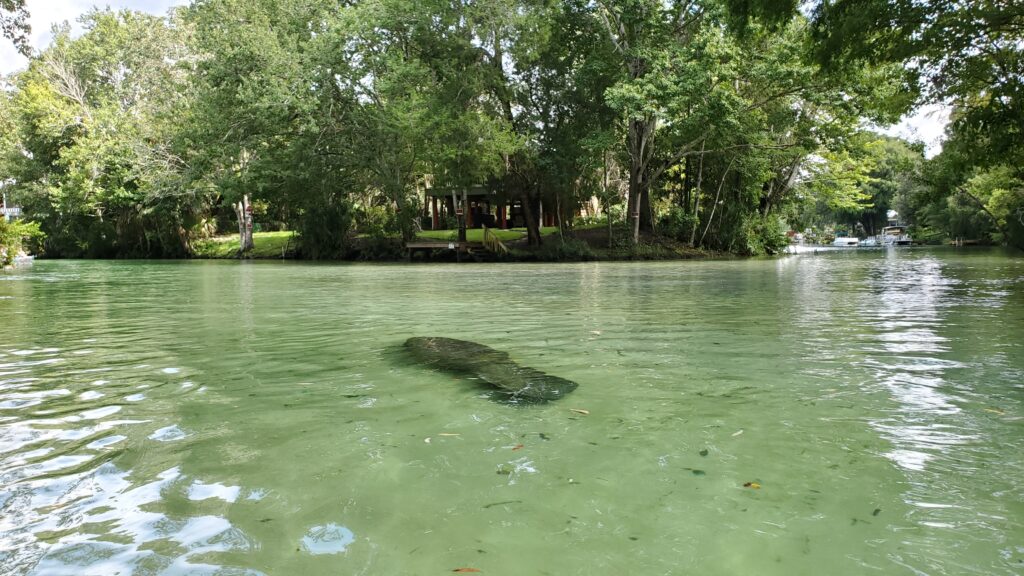 For those planning an overnight stay, the park's campground offers a setting to reconnect with the great outdoors.
Nestled beneath towering trees, the campground provides various amenities, including RV and tent sites, restrooms, and picnic areas.
The park's admission prices are $13 for adults and $8 for children aged 6 to 12.
Additionally, for a unique experience, you can partake in a transparent kayak tour, allowing you to spot manatees, turtles, and a diverse array of fish.
By Paula, Paula Pins The Planet
SPEND YOUR CHRISTMAS IN LEAVENWORTH
If you're looking for one of the most festive places to celebrate the holidays, Christmas in Leavenworth, a tiny town in the Cascade Mountains of Washington state, absolutely needs to be on your USA solo travel bucket list.
Leavenworth was once a thriving logging and sawmill town, but when the industry dried up in the mid-20th century, it became little more than a ghost town.
The town concocted a quirky plan—to convert its entire downtown to look like a Bavarian village, straight out of the Sound of Music, to drive tourism and revitalize the town.
The crazy plan worked and now, people travel from around the world to visit Leavenworth's Bavarian-themed buildings and festivals, including its incredibly popular Christmas festivities.
From Black Friday until Christmas, Leavenworth is bursting with holiday cheer, from over half a million lights that festoon its buildings to costumed carolers, strolling the streets, and even chestnuts literally being roasted on an open fire.
The downtown area is perfect for wandering around and is totally manageable to navigate on your own, even if you're a brand-new solo traveler.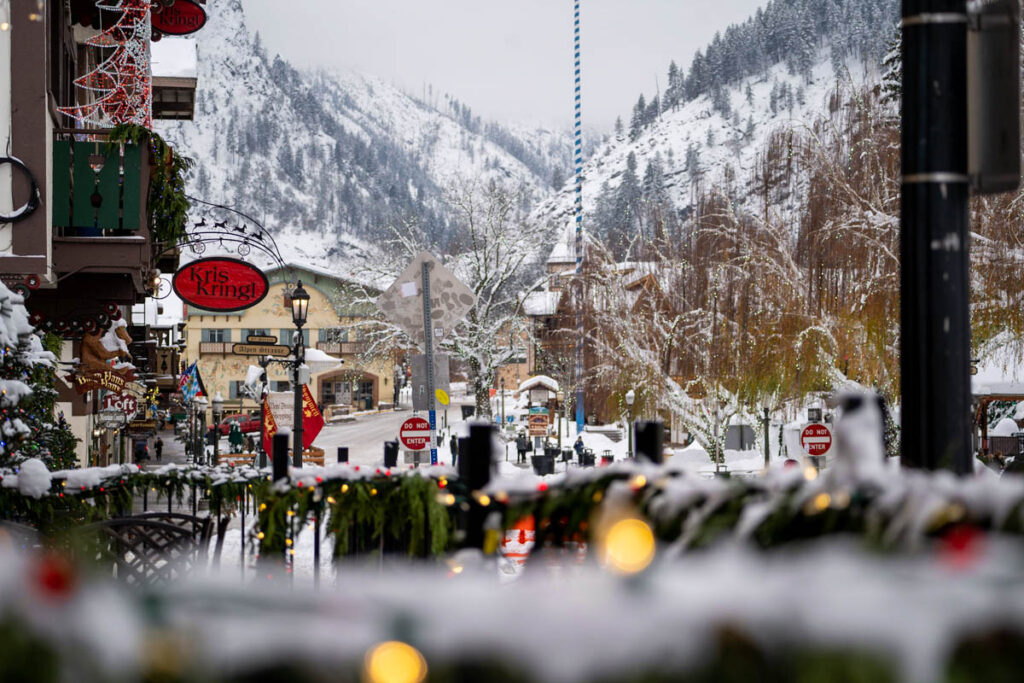 Don't miss the Nutcracker Museum, which offers an eye–popping 7,000 nutcrackers (including one that's from the Roman era!) for you to peruse.
To get to Leavenworth, you can either drive two and a half hours east from Seattle or take an Amtrak train.
Unless you're comfortable driving in snowy mountain passes by yourself (tire chains are usually required), the train is probably going to be your best bet.
Alternatively, you can go on a private tour, so you don't have to worry about transportation at all!
I've lived in Seattle for four years and have made going to Leavenworth to celebrate Christmas an annual tradition.
Nothing feels cozier than sitting next to a roaring fireplace, sipping a mug of steaming mulled wine, and gazing out onto Leavenworth's charming streets.
By Jessica Schmit, Uprooted Traveler
GO ON AMTRAK TRAINS
Travelling solo and without a car across the vast distances of the USA can be daunting, but Amtrak, the country's national passenger railroad service, makes it easy and enjoyable.
Amtrak offers comfortable and scenic journeys, with popular routes including the Northeast Corridor (Boston to Washington, D.C.), the Pacific Surfliner (San Diego to Los Angeles), the Empire Builder (Chicago to Seattle/Portland), and the Coast Starlight (Los Angeles to Seattle).
So, kick back your shoes, settle into your seat and enjoy the spectacular view from the window.
Stock up on food, drinks and a good book and make it a picnic.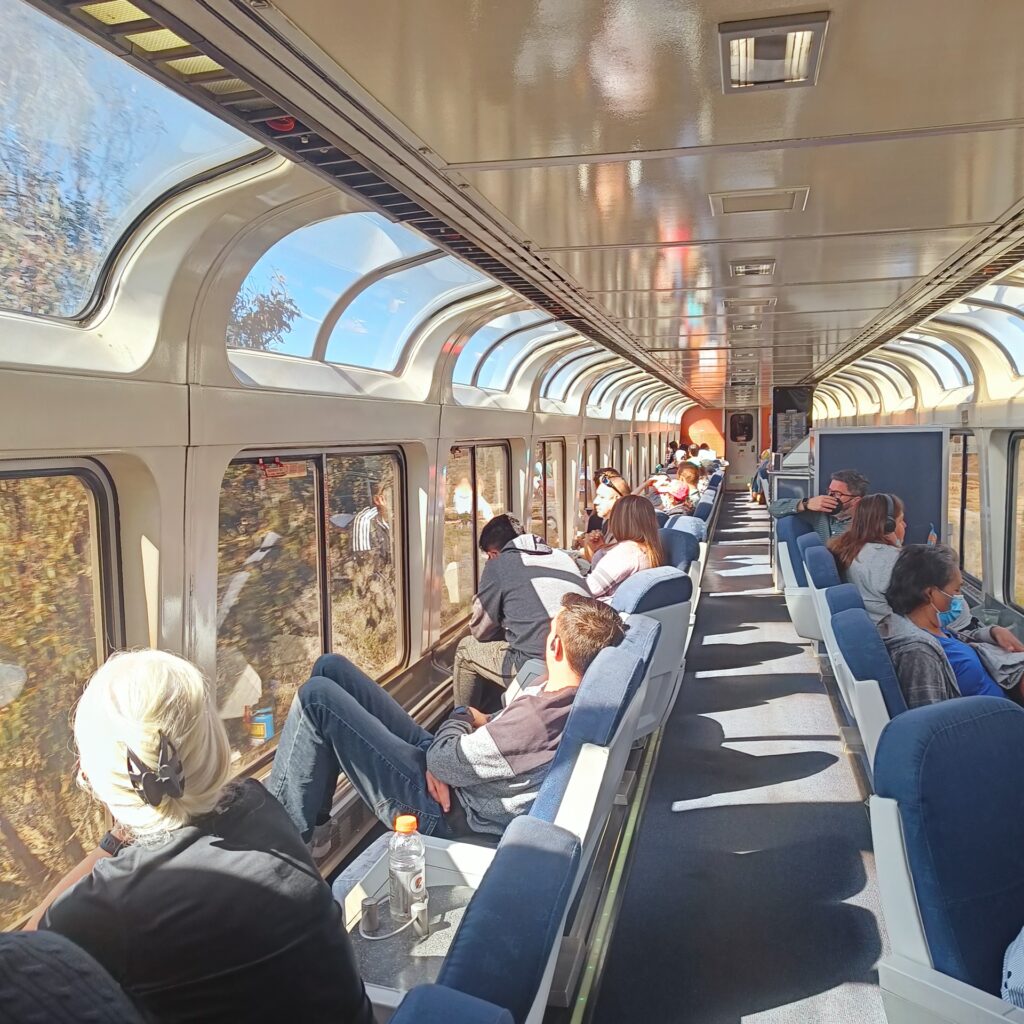 I rode the California Coast Starlight from Los Angeles to Sacramento Valley, a 35-hour journey with numerous stops along the way.
The trip provided breathtaking sights of the Pacific Ocean, bustling families, surfers, charming cottages, lush fields, and sunny skies.
The train continued through rolling fields, farms, grazing animals, and majestic mountains, ensuring there was never a dull moment.
Amtrak also offers excellent onboard amenities such as a café and a sightseeing lounge.
Additionally, consider getting the California Rail Pass for better rates that enable convenient stopovers.
Overall, if travelling solo in the USA rail journeys are a great way to see the country.
By Smita Bhattacharya
TAKE IN THE GLITZ OF MIAMI
Miami is a fantastic city in Florida to visit on your solo trip to the USA.
The beach is within a few minutes from the mainland, with a hopping nightlife, and a great art scene.
One can tour Wynwood Walls or the Art Deco buildings of Miami Beach, or simply stroll through the beach.
Miami is fairly big in size, so one has to go to different neighborhoods to experience everything.
One can opt to go take the MetroRail, which is an overground metro that goes through some neighborhoods.
There's also the Miami trolley, which has a set route throughout the city and is free of charge to take!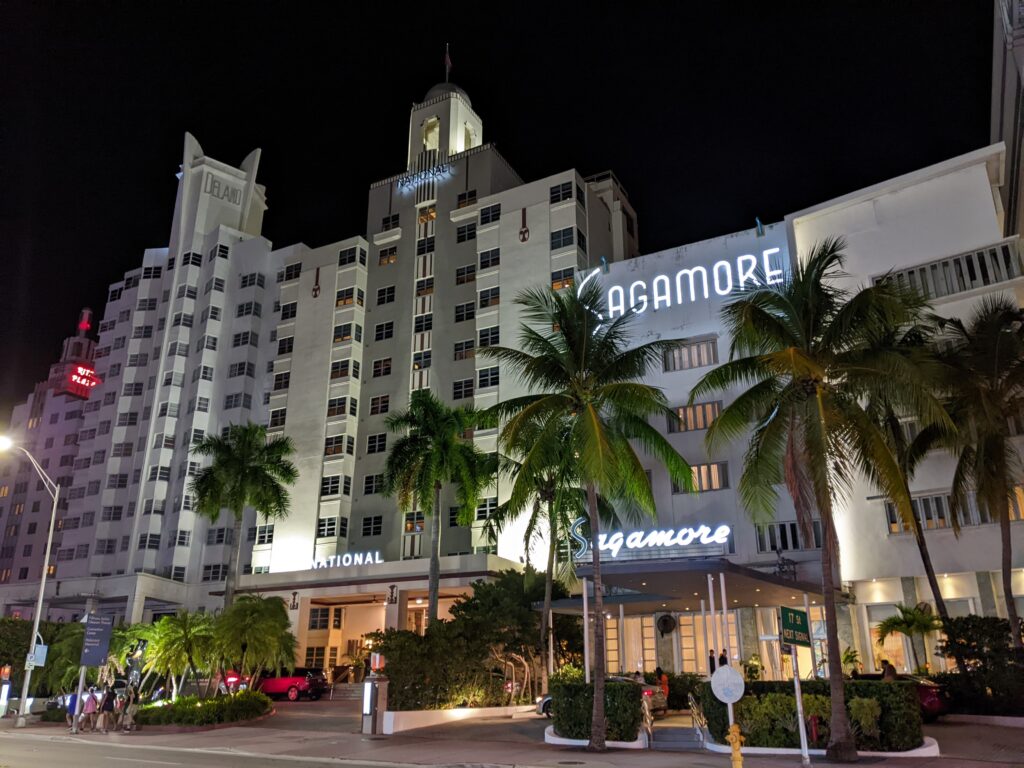 You can take the trolley from the mainland all the way to Miami Beach and back, definitely one of the fun experiences on your USA solo travel.
Traveling around by public transport in Miami is very easy and is a cheap way to discover the neighborhoods, and provides a direct link to Miami Airport and the cruise port.
Miami is an excellent spot to explore especially if you are going on a cruise, or if you want a stop-off point if you want to visit the Florida Keys or Everglades National Park.
By Ruby Escalona, Voyage Florida
TOUR THE FANTASTIC SALT FLATS
Many of the world's land speed records were set on the Bonneville Salt Flats, known for its smooth flat surface that stretches for miles in each direction.
12 miles long and 5 miles wide in fact, which has made it one of the best places to test vehicles and break records.
Up until the 1970s it was the premier test track for these types of records (it was superseded by the Nevada Black Rock Desert due to size).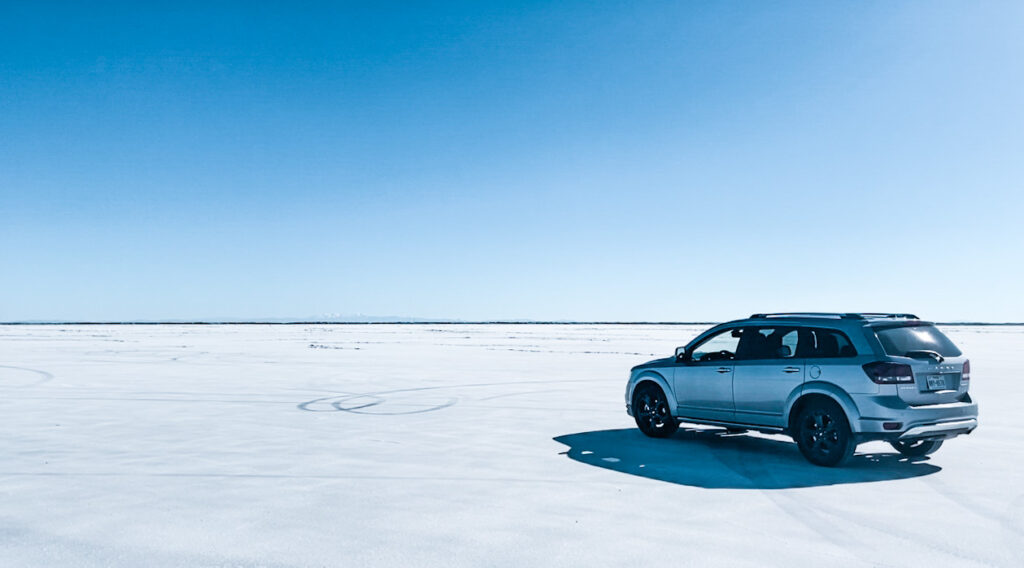 If you are looking to explore a unique destination on your USA solo travel, I highly recommend adding this to your list.
The Bonneville salt flats are named for Lake Bonneville, the ice age salt lake that covered a massive area of present-day Western Utah.
These days remnants such as these salt flats and Great Salt Lake (which covers a fraction of the prior lake) are what remains of the formerly large lake.
Bonneville Salt Flats are the largest of the remaining salt flats that existed from the lake.
These days the Bonneville Salt Flats retain its racing heritage and vehicles are still allowed to drive and drive fast on the flats.
It's actually free to take a vehicle onto the flats and drive and really push it if you prefer.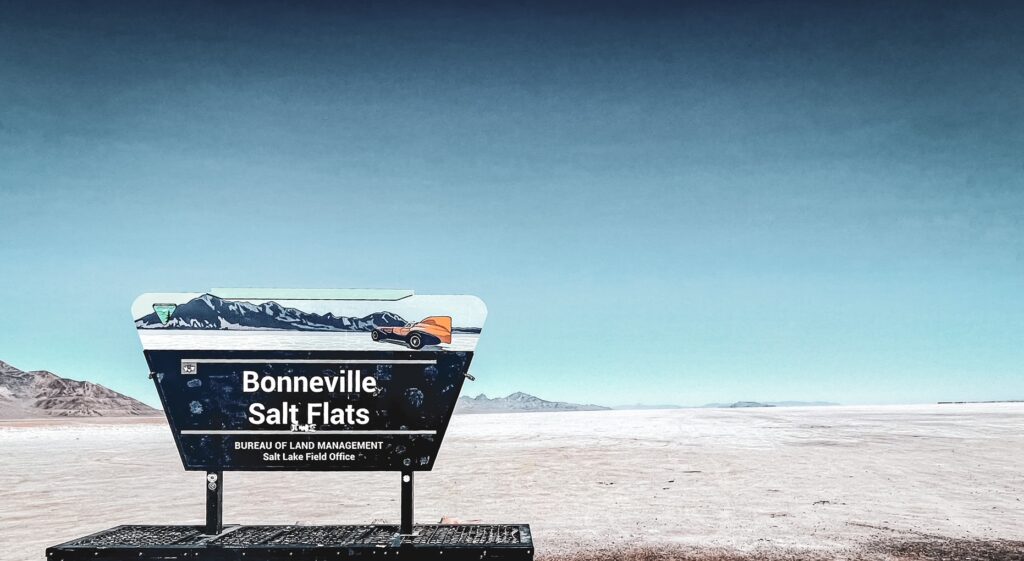 Most of the year the flats are open, however, there are times when the flats may be closed due to weather or for special events.
If you happen to be in the area during one of these events, you may not be able to drive on the flats but you will experience some great runs by fast vehicles across the salt.
Driving and exploring the flats are fun activity to do when visiting Utah on your USA solo travel.
You can put your car to the test and being able to really push it fast without fear of crashing is an experience that is not possible in many places.
Walking and exploring the blindingly white flats is fascinating as it's a surreal place of salt in all directions.
There are few services in the area but it's an easy day trip from Salt Lake City or a great stop on a road trip across the west.
The salt flats are open weather permitting. The flats don't close but they put up signs to recommend not driving on the salt during and after times of rain/snow.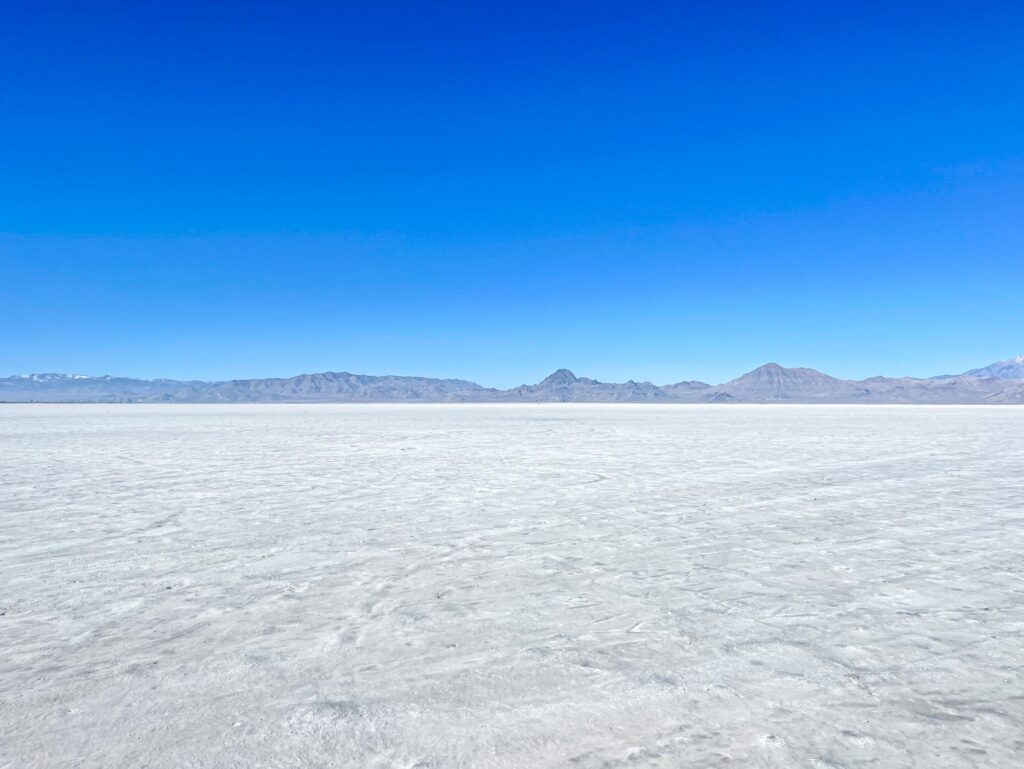 The precipitation can cause the salt to be unstable which is bad and dangerous for driving.
Access to the flats is free and you must take one of the official entrances to enter as some of the land on the edges is private property.
Driving your own vehicle is allowed, however, take caution if it's a rental as the insurance may not cover driving or damage from the salt flats.
I've driven in various seasons with my vehicle which worked well and was fun and easy.
By Anwar Y, Beyond My Door
WALK THE GARDENS AT THE BRANDYWINE VALLEY
The Brandywine Valley, north of Wilmington Delaware, and extending into Pennsylvania was once the landholdings of the DuPont Family who made their fortunes manufacturing gunpowder and later chemicals.
Today much of the property once owned by this wealthy family has fallen into the public domain.
Thankfully, it did because the estates, the gardens, and the many acres they occupied are now open for the public to view.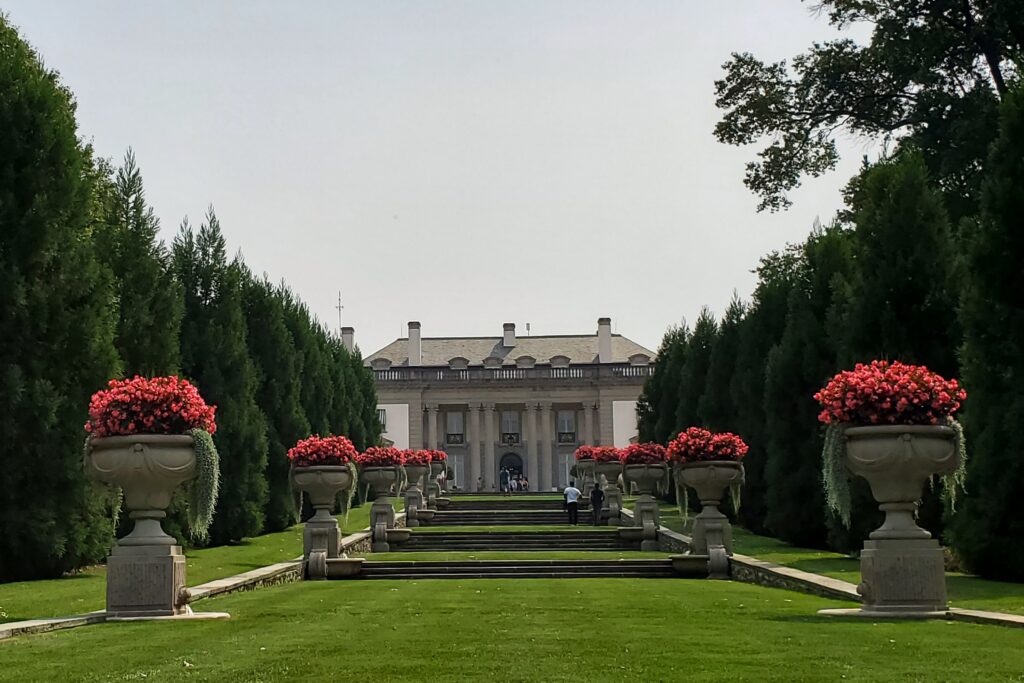 And, I can't think of any better place to spend time alone than in the garden, whether my own or one of these stunning public spaces, making it a perfect getaway on your USA solo travel.
The garden estates of the Brandywine Valley are easily accessed by those traveling along the I-95 corridor between Philadelphia and Washington, DC.
Choose to visit one garden on a detour from your road trip or make it the destination and explore multiple gardens. Here are a few of my favorites.
Mt. Cuba, the former estate of Mr. and Mrs. Lammot du Pont Copeland offers both botanical gardens and natural habitats.
The center is committed to the protection of native species. Additionally, the Mt. Cuba Center is a research facility including a trial garden where species are tested for their suitability and the best conditions for introduction into the landscape.
The modest colonial revival style home overlooks 1000 acres of meadows and rolling hills.
Located almost in downtown Wilmington is the Nemours Estate.
In contrast to the natural setting of Mt. Cuba, Nemours is regal, elegant, and formal.
It's a stunner! The gardens and the 77-room mansion are both modeled after the aesthetic of French design making Nemours feel like a little slice of Europe in the mid-Atlantic region.
Finally, Longwood Gardens, the Crown Jewel of the Brandywine Valley, is not to be missed.
This world-renowned garden occupies over 1000 acres and is broken into "Districts" including the Conservatory, the Main Fountain Gardens, the Lakes District, the House and Theatre District, the Chimes Tower District, and the Meadow and Forest District.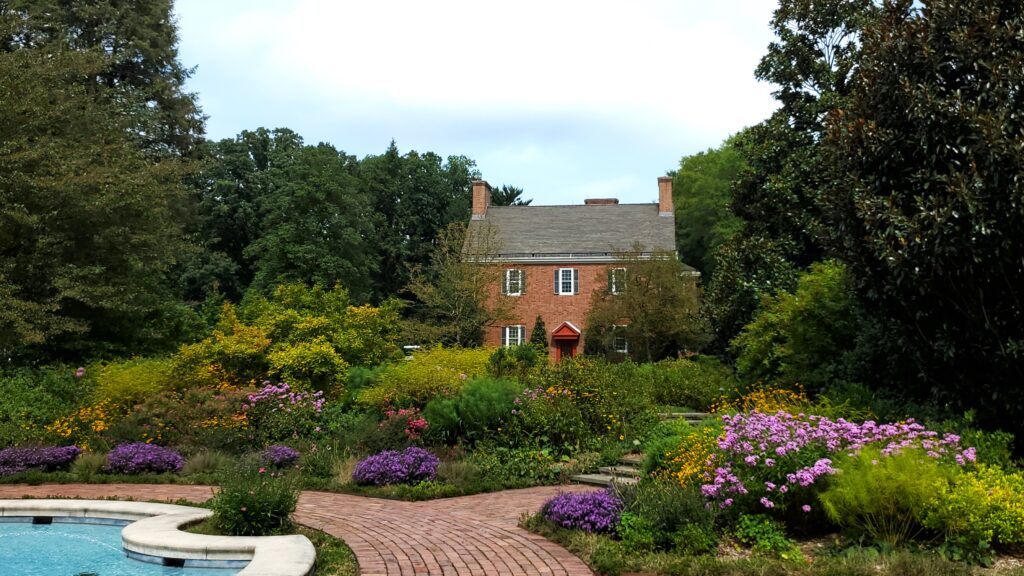 Each one is distinctive and deserves to be seen but this does require some time and walking.
Longwood Gardens is a four seasonal attraction offering both indoor and outdoor spaces.
During the summer months, you'll be dazzled by the way the fountains dance. And the holiday season here is simply magical. Regardless of when you visit, you won't be disappointed!
By Susan Decoteau-Ferrier, Beans Bikes and Blooms
CHECK OUT THE WONDERS OF THE ROCKY MOUNTAIN NATIONAL PARK
If you're wondering what to do on your solo trip to the USA, you absolutely can't miss a trip to Colorado's Rocky Mountain National Park.
One of the best 14ers near Denver is located right in this park: Long's Peak!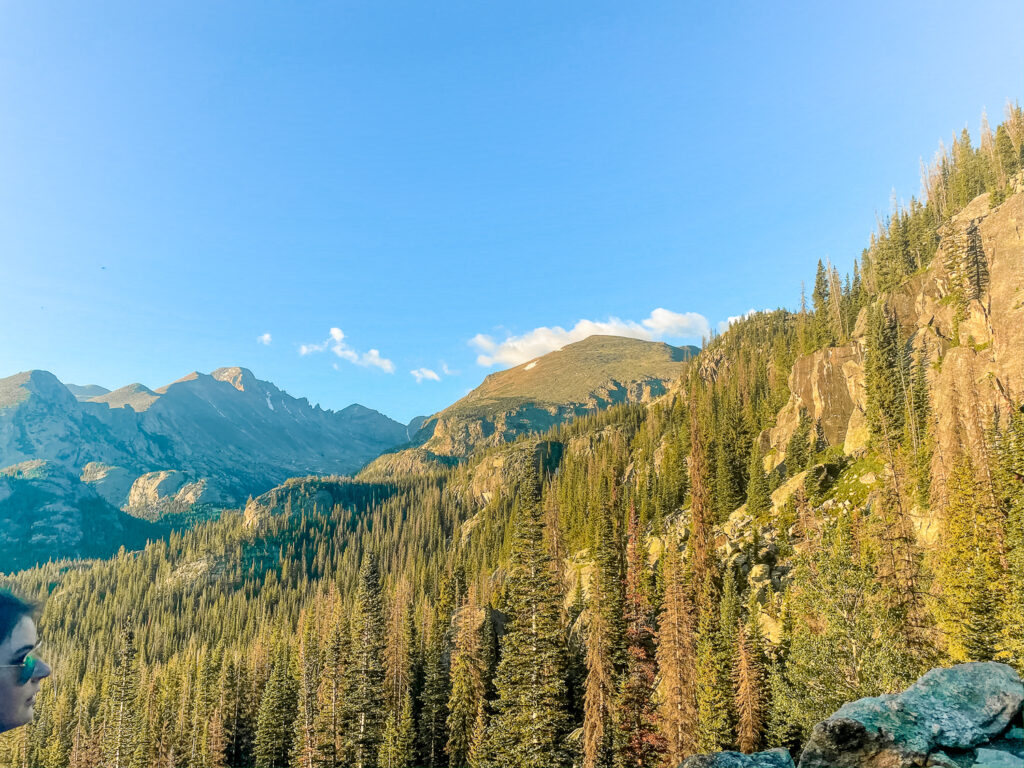 This National Park is best reached by car from Denver, but there are also some tours available from the Mile High City (like this one) if you won't be able to rent a car during your trip.
It's recommended to stay in Estes Park, the town right outside of Rocky Mountain, which is filled with shops and restaurants of its own that you won't want to miss.
Depending on the time of year that you visit the park, you may need to get a timed entry pass in order to enter.
You can also get the national park pass online, and you'll want to reserve at least a month ahead.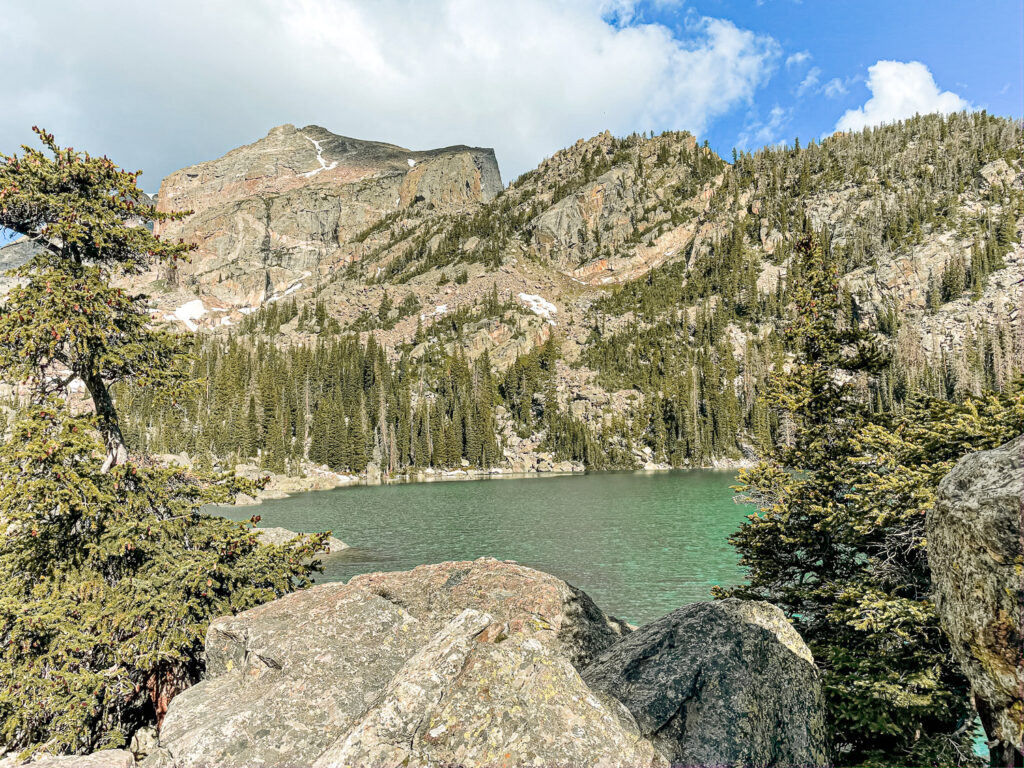 The other option is to enter the park early in the morning (around 4 a.m.) to avoid getting a pass.
I always recommend getting to the park this early to catch the sunrise on a trail; the sunrise at Lake Haiyaha from Bear Lake is exceptionally breathtaking.
Rocky is a great place to explore alone because of its beautiful nature.
Even though you'll be wandering around the park alone, there will be tons of other people there, so you may even make a friend or two.
By KP, Delightfully Denver
CROSS THE BORDER BETWEEN SAN DIEGO AND TIJUANA ON FOOT
If you are looking for a fun adventure while visiting the United States solo, consider taking a day trip from San Diego to Mexico, one of the most fun adventures that doesn't require much planning and preparation, since you can cross the border on foot.
Many travelers take a day trip to Tijuana, the largest city in Mexico's Baja California State and a popular spot for launching trips along the Baja California Peninsula.
You can get to Tijuana from San Diego by taking PedEast, the light rail system from San Diego to the San Ysidro border crossing, from where you'll have to cross the border on foot.
Remember that your waiting time at the border depends on the time and date of your trip.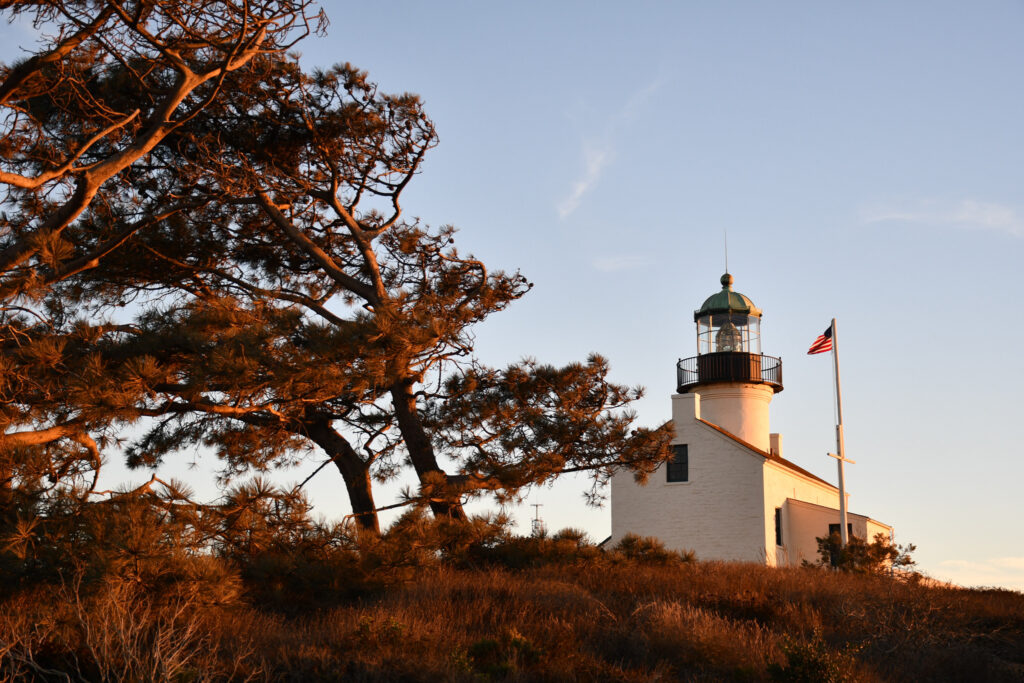 Early mornings are usually the best, as they have smaller crowds and are not as hot as the mid-day.
Some of the most popular areas of Tijuana are downtown, Zona Rio (the business district) and Playas De Tijuana, you can also get around the city by Uber to see more landmarks, try tacos – the signature culinary staple of the region and watch the famous Lucha Libre.
You need a valid passport to cross from the United States to Mexico.
Once you get to Tijuana, get some pesos at the ATM. Although many businesses in Tijuana accept credit cards, small stores and street vendors run cash.
By Daria Bachmann, Explore Baja California
USA SOLO TRAVEL DESTINATIONS MAP