Myanmar is one of the most underrated countries in SE Asia. It is unique and gorgeous and will leave you surprised. There are plenty of places to visit in Myanmar, whether you have just a week or a month.
From temples to waterfalls to hikes to beaches, you can do a bit of everything that the country offers. If you plan to visit Myanmar soon, here are the places to visit in Myanmar and things to do in each of them.
Top Places To Visit In Myanmar
Bagan
The most visited destination in Myanmar is Bagan, which is on every traveler's itinerary. And it is one of the best places to visit in Myanmar for one reason – temples.
Bagan is an ancient city built around the 12th century and was once home to over 20,000 Buddhist pagodas. Now over 1000 remain, scattered on the banks of the Ayeyarwady river beckoning history lovers, architectural enthusiasts and anyone wanting to go back in time!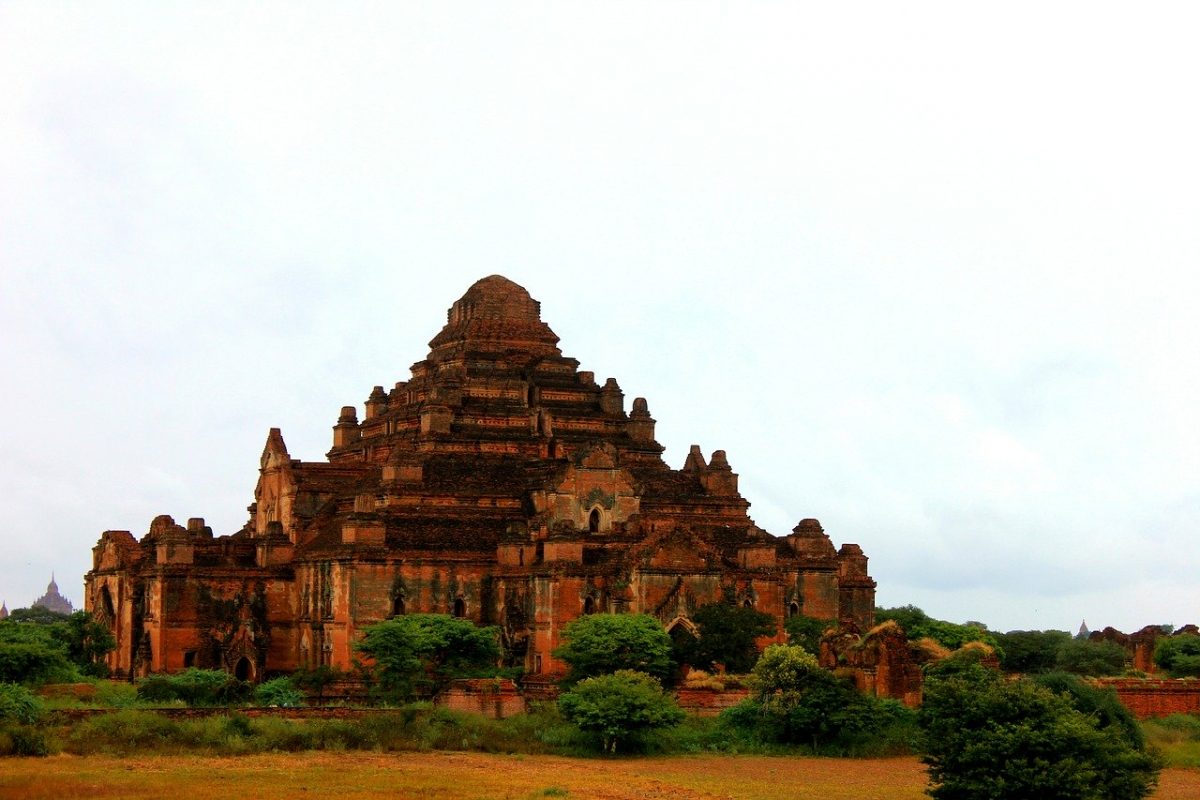 Things to do in Bagan
Explore the best ancient temples – Temple hopping would be your thing to do in the city. Ananda temple, Bhu Paya, Dhammanyangi and Shwedansaw are some of the best Bagan temples not to miss. You can rent an e-bike for about MMK 4000 daily and explore it independently. Make sure to start early to avoid the hot sun.
Check out the 17 best temples in Bagan and a guide to visit them.
Watch the spectacular sunrise – Among the reasons to visit Bagan are the spectacles of sunrise and sunset over the temples. Watching the sunrise in Bagan is a phenomenal experience – You will watch the colours in the backdrop of temples emerge from silhouettes as the sun's first rays kiss them with sparkle.
It was possible to climb atop the giant temple tops earlier to witness this, which is now banned. But there are still places in Bagan to watch sunrise and sunset, check them out here.
Take a hot air balloon ride – One of the fantastic ways to watch a stunning sunrise over Bagan is to ride in a hot air balloon. It is one of the lifetime must-do experiences while you are in Bagan.
Plan a few day trips – Many interesting places around Bagan are worth checking out. Plan 1 or 2-day trips to cover them. Check out these seven-day trips that you can plan from Bagan.
Take the slow boat cruise from Bagan to Mandalay – One of the experiences in Myanmar is to travel from Bagan to Mandalay by boat. A cruise on the Irrawaddy river will take you through fishers, their villages, and paddy fields and you will get a peek at the life along this central river. It is a day's journey worth your time and money.
Where to stay in Bagan
All ranges of hotels in Bagan are spread across Old Bagan, New Bagan and Nyaung-U. Nyaung-U has many budget accommodations and hostels for solo travelers and backpackers. Here are the recommended accommodation options in Bagan:
Check here for the latest prices and deals on Bagan hotels.
Inle Lake
Inle is one of the most beautiful lakes in SE Asia and a top destination for tourists that visit Burma. It is not just a lake; this large water body supports over 80,000 inhabitants, many of which live on wooden stilt houses in the water villages.
On the lake, you will see rows and rows of houses, shops, industries and restaurants built on stilts – a whole town on the water. Isn't it unique? No wonder it is one of the best places to visit in Myanmar.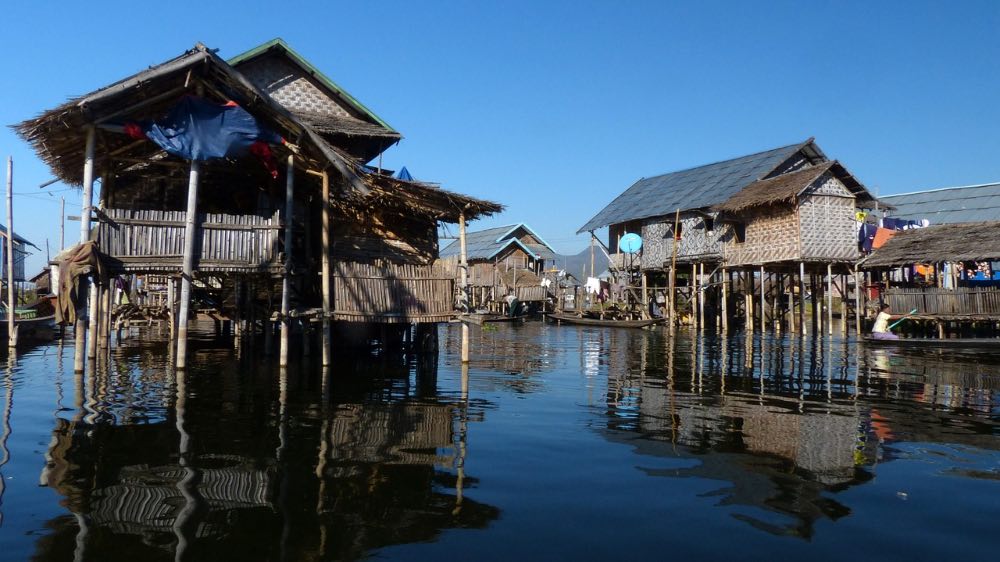 Things to do in Inle Lake
Take Inle Lake boat tour – Taking a boat tour is one of the must-do things at Inle Lake and is one of the popular tourist attractions in Myanmar. A half-day or a full-day tour(private or group), you will visit unique, traditional means of occupation like cigar making, handloom made of lotus stem, umbrellas and hand-made paper making industries. You will also watch fishers at work – a unique way in which they use their leg to fish.
Rent a bicycle or a bike – The town surrounding the lake is everything that speaks of the rugged countryside of Myanmar. You can cycle through green paddy fields surrounded by mountains, passing through wooden homes, where cheerful kids on the street will greet you.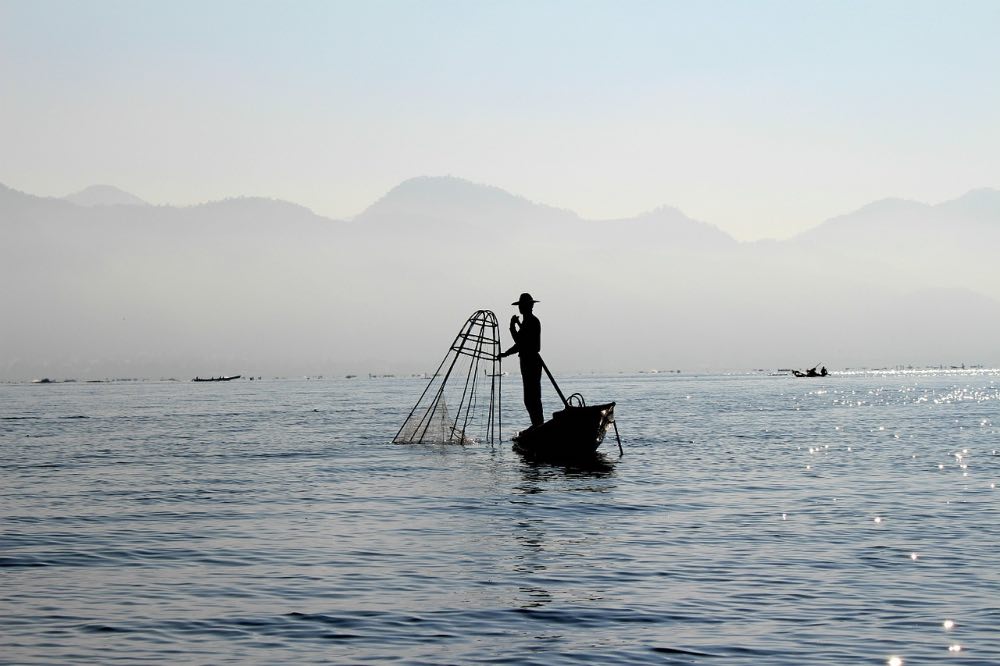 Go wine tasting – The Red Mountain Estate Vineyard is located atop the hills close to Inle Lake. If you are renting a bike or a cycle, it is one of the places to check out to take a tour and taste the local wine.
Check out the ruins at Indein temple – Located a little further away from Inle Lake is the ancient Indien Pagoda, which is home to hundreds of stupas lined on a hill. The red, brown and white stupas surrounded by the green villages below is a lovely sight, apart from the rich history of temple ruins. Plan a half-day trip to Indein from Inle lake on your motorbike, enjoying a drive passing through the scenic villages.
Witness the sunrise & sunset at Inle Lake – Take a trip on the long-tailed wooden boat on the Inle at the time of evening and in the early morning hours, both times when the sky looks incredibly magical with all that colours of dusk and dawn.
Visit Kakku – Kakku is called pagoda with thousand stupas because of over 2000 sacred stupas, which were built hundreds of years ago. You can plan a half-day guided trip from Inle Lake.
Where to stay in Inle Lake
If you want to experience a unique stay, the best place to stay would be on the Inle Lake itself, in one of the resorts that are next to it. If you are traveling on a budget, there are a lot of hotels in Nyuangshwe, which is the nearest town to the lake. Here is what I'd recommend.
Check here for best deals and prices for Inle Lake hotels.
Mandalay
Mandalay is a unique town with a robust distinguishing character, which makes it one of the recommended places to visit in Myanmar. It is a city with the usual concrete culture consuming the suburbs, but move away a bit, and you will find different sides of the town.
Things to do in Mandalay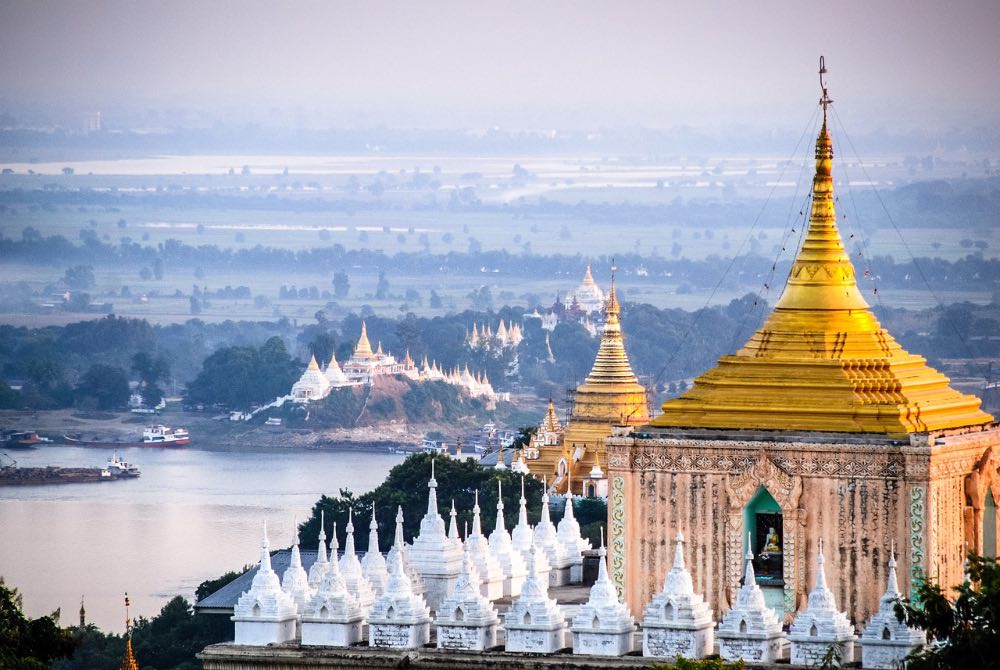 Watch the sunset over U-Bien bridge – The iconic wooden bridge is the oldest in the world, over 1 km across Taungthaman Lake. And watching gorgeous views during the sunset is Myanmar's point of interest for travelers.
Check out Shwenandaw Kyaung Monastery & Mahamuni Pagoda – Mandalay has its fair share of temples and monasteries. But these two stand out.
Shwenandaw Kyaung is a beautiful monastery in Myanmar which has completely different architecture and design, making it a must-visit attraction. Mahamuni is the most sacred pagoda in Myanmar. The golden Buddha is blanketed in 6 tons of gold leaves offered by people who take a pilgrimage to the pagoda.
Climb Mandalay hill – One of the best spots for witnessing the sunset in the city is Mandalay hill, which is close to the city centre. Plan a small hike to the top in the evening for rewarding panoramic views of the sunset over the town.
Visit Sagaing – A little away from the city centre of Mandalay is Sagaing district, famous for its picturesque hill dotted with pagodas, whose white, golden and red stupas amidst greenery, which is every photographer's delight.
There are several viewpoints at the top from where you can see beautiful views of the Irrawaddy and the Ava bridge. Spend an evening here to watch the sunset. You can reach by boat from Mandalay, a lovely short journey on the river.
RECOMMENDED – Check out these 17 Amazing Things to do in Mandalay
Where to stay in Mandalay
The attractions in Mandalay are all scattered; hence, no matter where you stay, you will have to rely on a tuk-tuk, a cab, or a bike to get around. The best area is downtown, with good restaurants and many accommodation options. Here are some of them to try.
Click here for the best deals on Mandalay hotels.
Yangon
Many would brush off this thought of including the former capital city on their itinerary(I was one of them, too!). Still, Yangon has surprisingly a lot of exciting things to offer for all kinds of travelers. It might not be one of the best places to visit in Myanmar compared to other destinations that stand out, but if you have time, spare a day or two, although Three days in Yangon is perfect.
If you are contemplating between Mandalay and Yangon to choose only one for any reason, my vote would be for Yangon.
Things to do in Yangon
Visit the iconic Shwedagon Pagoda – The most revered Buddhist temple, Shwedagon is the oldest and a top tourist attraction for visitors. Visit the temple during the daytime and around sunset after dark, as it looks completely contrasting both times.
Take the Yangon circle train – How about a heritage train ride? The circular train is a loop circuit that passes through different suburbs of Yangon, including a market. It is one of the experiences that can you can witness only here.
Take a walk in Kandawgyi Lake – Yangon's notorious traffic can be intimidating if you are new in SE Asia. One best way to escape the chaos is strolling around Kandawgyi, a pleasantly well-maintained lake. Close to it is Bogoyoke Park, which is good for people-watching.
Try street food in Chinatown – A few streets famously known as China Town are at the heart of Yangon. There isn't anything Chinese(except for a few restaurants), but it is an excellent place for savouring Burmese food and beer, which are also very cheap.
Where to stay in Yangon
The city centre is the best area to stay in Yangon, so you can visit a few of them on foot. There is no shortage of hotels, hostels and guesthouses in every budget range in the city. Here are a few of my recommendations.
Click here for some best deals and prices of hotels in Yangon.
Offbeat Places To Visit In Myanmar
If you want to venture off the touristy destinations, here are some options for you.
Hpa An
One of the towns I enjoyed a lot and was a total surprise was the tiny town of Hpa An. Tourism is still booming here, and you will see fewer tourists. Plus, if you love nature, the countryside and caves, you will love Hpa An.
The green rice and paddy fields will smite you, and here is one of the places where you will witness the natural beauty of Myanmar. It is similar to Ninh Binh and Tam Coc in Vietnam, gorgeous sites known for Karst mountains, paddy fields and pagodas.
Things to do in Hpa An
Go cave-hopping – Hpa An is a town of caves. There are at least three worth visiting, all of them if you want to see 10th-century murals and statues of Buddha.
Go to the top of Kyauk Kalat Pagoda – Kyauk Kalat is an ancient temple perched on the top of a rocky cliff surrounded by a lake. Its location amidst mountains itself should be a reason good enough for you to visit.
Rent a bike to drive through the countryside – Whether you opt for a bike or a bicycle, make sure to get out of the town of Hpa An because it's where all the lovely things are. Pass through cows crossing the road, women waving at you and people working on their farms.
Where to stay in Hpa An
Staying in the city centre is the best option as you can access bike rentals and the right choice of restaurants and hotels. Here are some of the best hotels in Hpa An.
Click here for the best prices of hotels in Hpa An
Mount Zwegabin
Mount Zwegabin is close to Hpa An and is one of the best places to visit in Myanmar for a gorgeous sunrise over the mountains. A hike for about 2 to 3 hours will lead you to witness the spectacular sunrise.
If you are visiting during the monsoon from June to September, you cannot visit Mount Zwegabin as it is closed. Carry a torch and wear proper hiking shoes. You can reach the foot of the mountain, which is also home to Lumbini gardens, from Hpa An by bike.
Kyaiktiyo Pagoda (Golden Rock)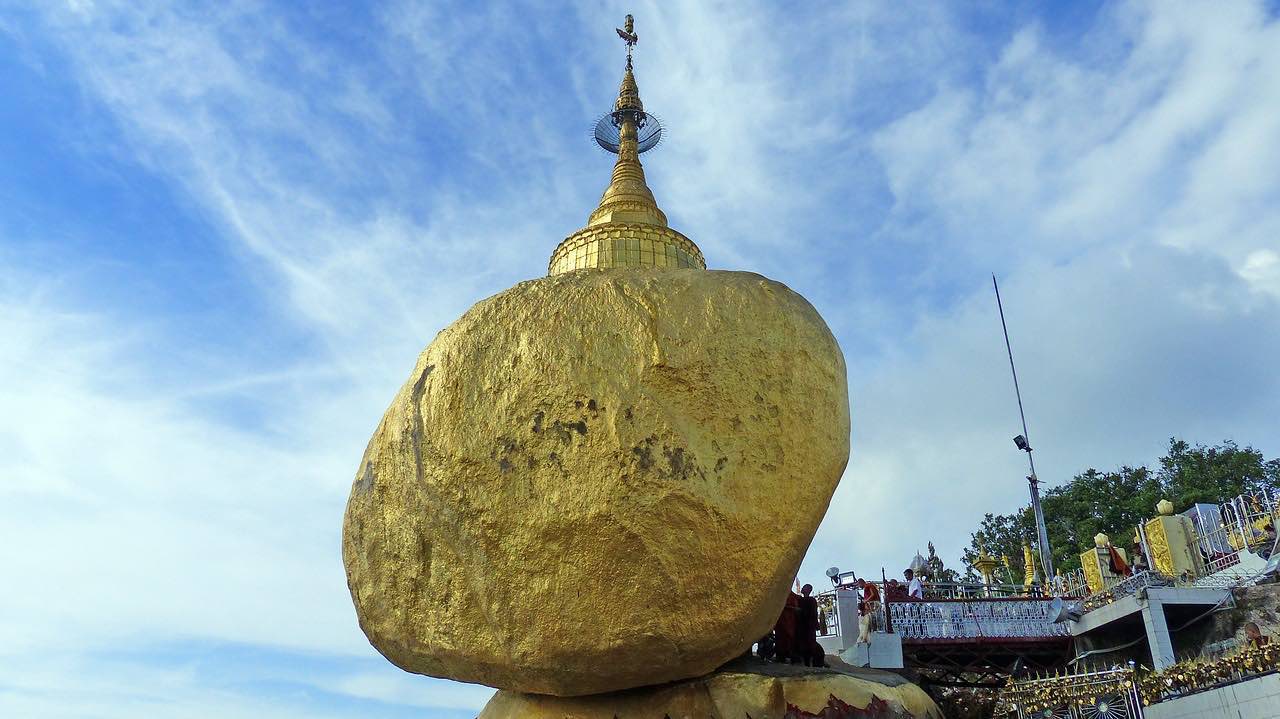 The golden rock temple is one of the most photographed places in the country. It is only of the sacred sites for the locals. For tourists, it is one of the places worth visiting in Myanmar. A huge rock stands at the edge of another cliff inclined completely forward, which is a sight to behold. It is a popular day trip from Yangon. You can also plan a day trip from Hpa An.
Mrauk-U
If you intend to go further into the heart of Myanmar to get a sneak peek of destinations not developed or commercialized for tourists, then Mrauk-U is one of them. Ancient Buddhist temples and archaeological sites will keep you occupied for at least a day. I'd recommend keeping 3 days, given the distance and time required to travel.
Rakhine state, where Mrauk-U is located, is prone to some internal conflicts, because of which it was off-limits for tourists for a few years. If you intend to add Mrauk-U to your itinerary, check the status before.
Things to Do in Mrauk–U
Rent a bike to explore the archaeological ruins – The best way to check out the temple ruins is to rent a cycle. If it's too much for you, motorbikes are an option. It is best to start early, around sunrise, to skip the hot weather. Or head there around sunset.
Visit Chin villages – The villages around Mrauk-U is home to the Chin community, an ethnic tribe known for its older women with tattoos all over their face, a tradition practised years ago to safeguard women from being kidnapped by men of other tribes. The tattoo tradition is long gone, but you can still see a few older women.
Note – Be sensitive when you visit these communities. Ask before you click any pictures, engage with them, and try to get to know them instead of just clicking.
Where to stay in Mrauk-U
The downtown is the best option as there are many hotels and guesthouses. Here are some of the recommended hotels in Mrauk-U.
Mount Popa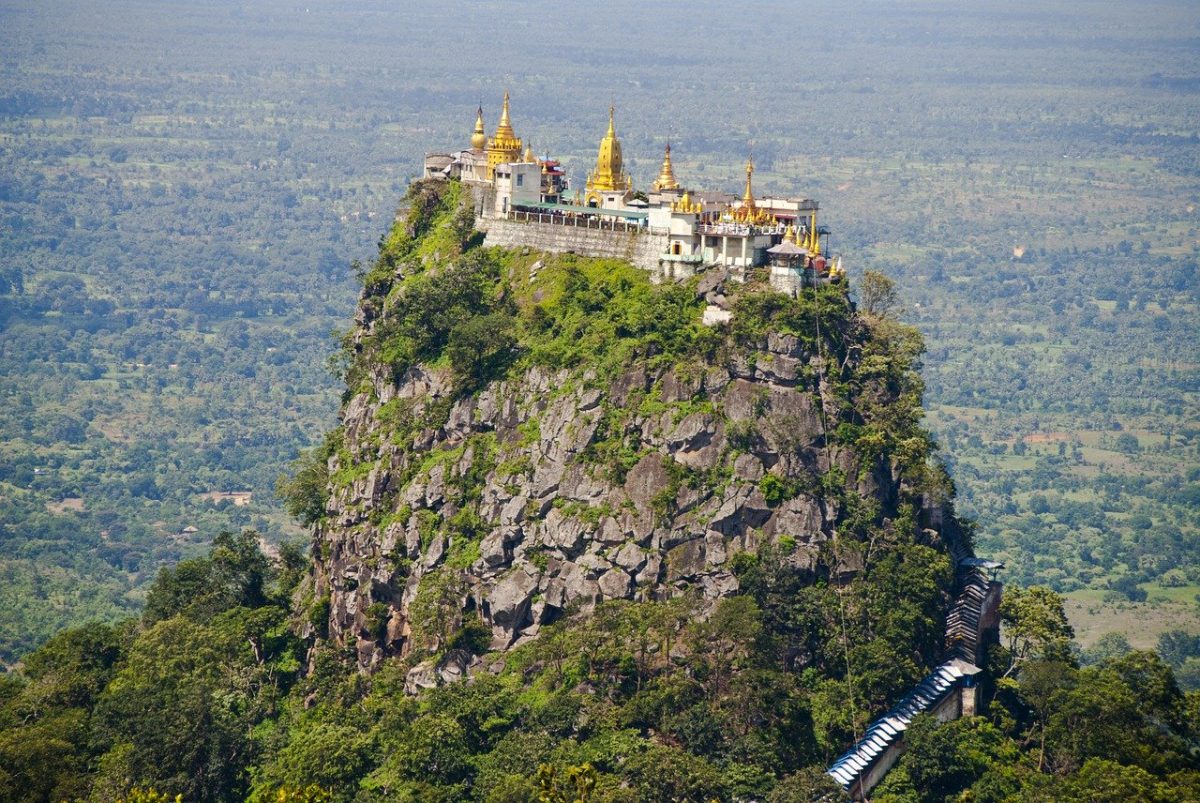 Mount Popa is a sacred monastery and is one of the cool places to visit in Myanmar. Perched atop a cliff, you need to climb 777 steps to the top, where you will enter the ancient pagoda dedicated to Nat spirits. It is a popular day trip from Bagan and Mandalay. Please beware of the notorious monkeys that snatch food and other stuff from you on the way up.
The Goteik Viaduct
Myanmar is known for a few memorable train journeys, and the most popular is the train over the iconic Goteik Viaduct. The Viaduct is Myanmar's highest heritage bridge and earliest engineering feet.
Trains from Pyin Oo Lwin going to Hsipaw and Lashio cross over the bridge, a snail-pace ride as you catch your breath absorbing the fantastic views. You can buy tickets at Pyin Oo Lwin and get down at either Hsipaw and Lashio or go the other way around. You can also get out early after the viaduct if you don't want to make the entire train journey.
Places to visit in Myanmar – For Hikes
Kalaw
If you are a trekker, you will probably want to include a short hike. Kalaw is the best place to visit in Myanmar for this purpose. There is a trek from Kalaw to Inle Lake, which is very popular among advanced hikers. For those preferring a more leisurely route, there are alternative, less complicated trails from Kalaw to Inle Lake. So you can combine these two places to visit in Myanmar accordingly.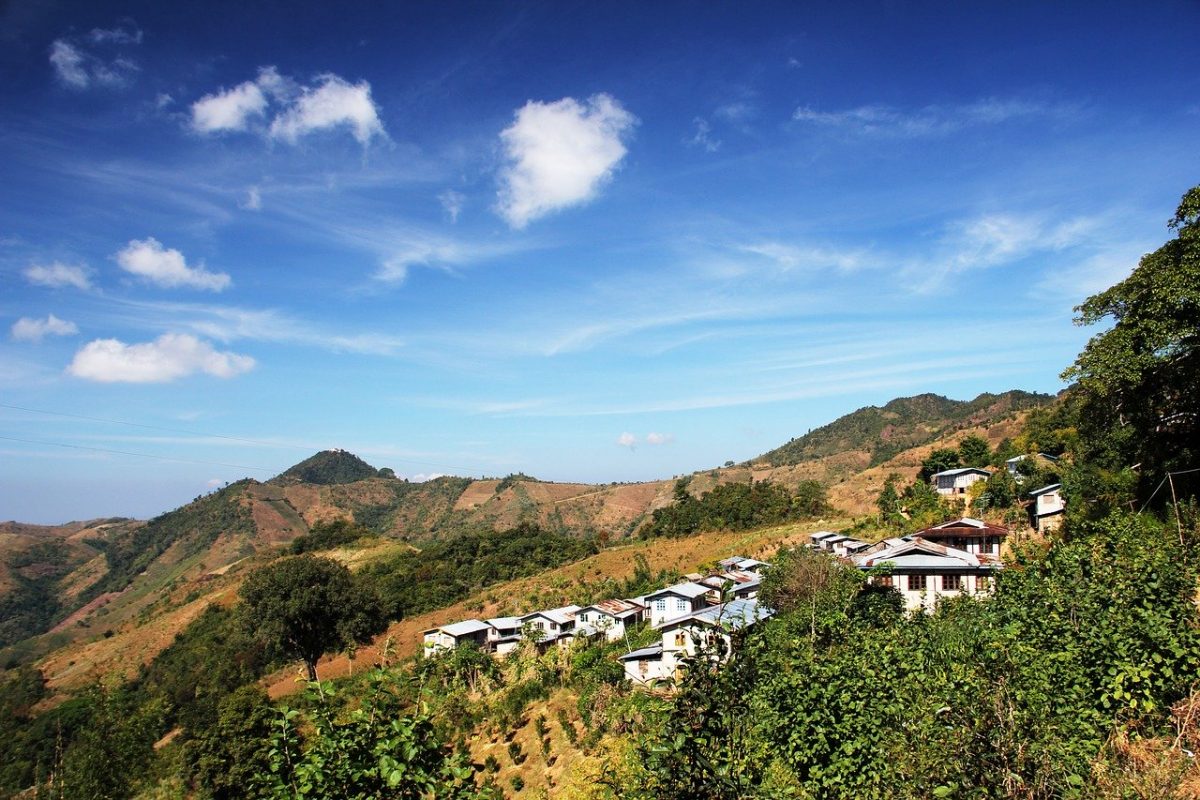 Apart from this, short hikes span for one or two days that will take you to nearby villages in the hills. Or you can opt for multiple-day treks where you can stay in village homes, taste local cuisine and interact with locals apart from witnessing spectacular views.
Where to stay in Kalaw
Here are some of the hotels in Kalaw that you can choose from.
Hsipaw
Another offbeat destination located remotely amidst the mountains is Hsipaw, which receives only a handful of visitors. It is one of the fantastic places to visit in Myanmar to enjoy walks in nature. There are many guided hikes to nearby villages, which can be directly booked through operators once you arrive.
It is one of the restricted towns for foreigners, who are provided access based on the current political situation. So make sure to check the status before planning a trip to Hsipaw.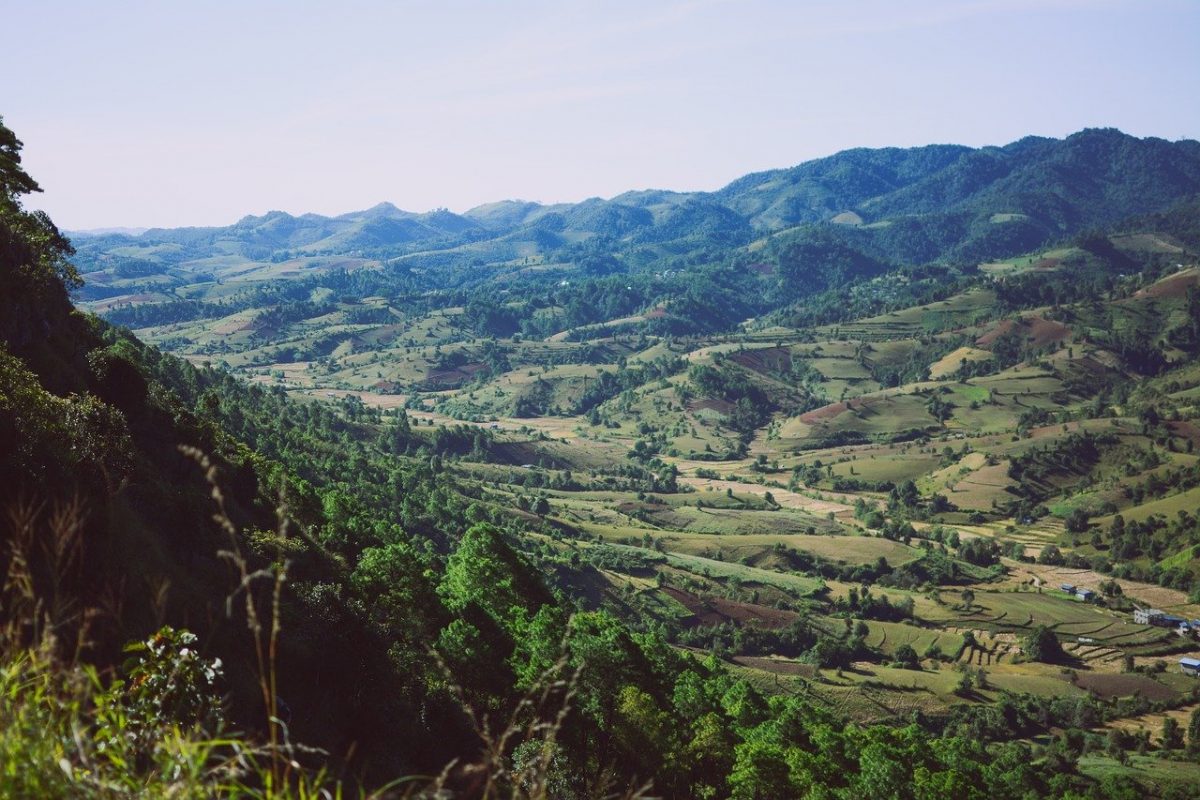 Things to Do in Hsipaw
Go on a hike – Based on your fitness, time, budget, and other preferences, pick a guided trek that will offer you some of the best sceneries.
Visit waterfalls, and hot springs – Close to the town is a waterfall which is great to be visited on a bike ride. Also, there are hot springs worth checking out if you have time.
Where to stay in Hsipaw
The downtown is the best place to stay in Hsipaw as you can access many restaurants and good hotels in all budget ranges. Some of the ones worth checking out are:
Lashio
Lashio is one of the towns that's slowly opening up for tourists. Thanks to the mountains, its colder climate provides an opportunity to escape the hot weather. If you enjoy hiking, there are plenty of guided hikes you can directly book downtown. These hikes range from 2 to 5 days and are done in small groups, so it is best if you are a solo traveler as you can join a group.
Where to stay in Lashio
The accommodation options are limited, but there are many decent hotels in Lashio in all budget ranges. Check these out.
Places to Visit in Myanmar – For beaches
If you are looking for places of recreation in Myanmar, these beach destinations and islands are the way to go.
Mergui Archipelago
If you are looking for only one beach destination, it should be Mergui. It is one of the hidden places in Myanmar, thanks to its location at the farthest southern end of the country. It is time-consuming to travel, but the journey is all worth when you have over 20 islands to explore out of 800 islands scattered across the Andaman sea.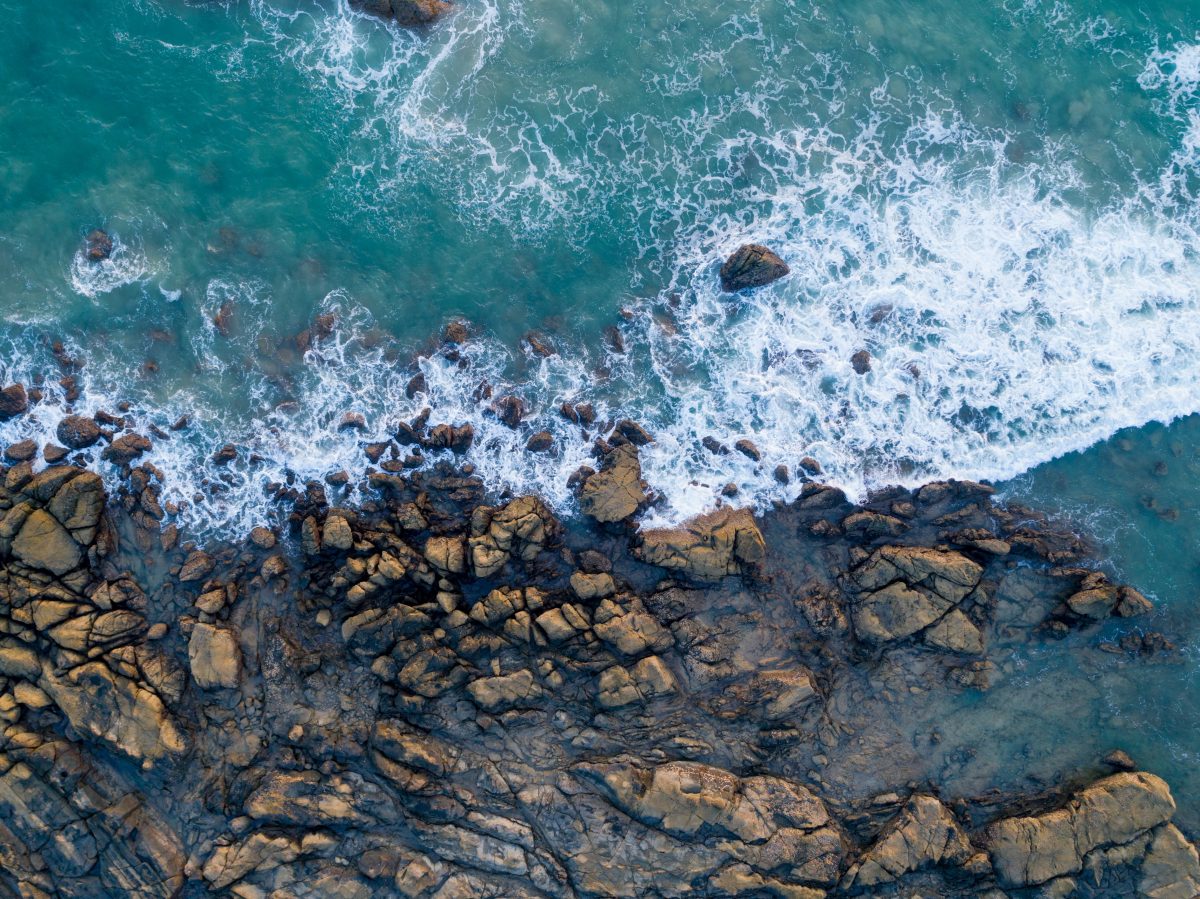 Plenty of secluded white sand beaches with crystal clear turquoise waters are perfect for swimming, kayaking, diving and snorkelling. You can stroll or rent a cycle to explore the tiny islands covered with tropical palms and pine trees.
Ngapali
If you are short on time or don't prefer long journeys but still want to hit a beach, Ngapali is your choice. It is one of the closest beaches to Yangon and also very beautiful, making it one of the best places to visit in Myanmar if a few beach days are on your mind after exploring temple towns and cities.
You can enjoy all the water sports, pamper yourself in one of the luxurious resorts with all amenities or do nothing.
Ngwe Saung
If a luxurious beach resort is not your idea, head to Ngwe Saung, everything like Ngapali, but only at lower, affordable prices. You will have more choices from accommodation to food without digging too deep into your pockets.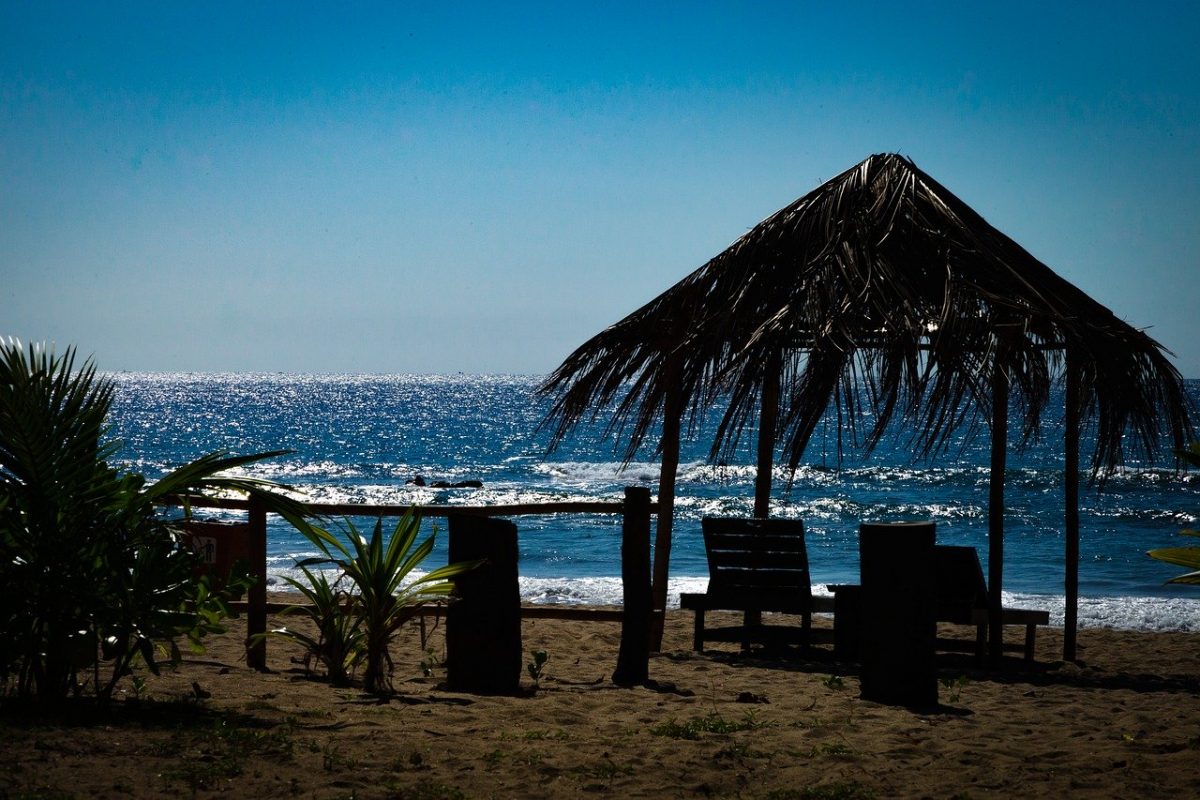 So these are the fabulous places to visit in Myanmar. I hope it helps you. Check out the resources for each destination to plan further.
OTHER POSTS FROM MYANMAR TO PLAN YOUR TRIP