Looking for day trips from Yangon? There are many! Actually, Yangon, the former capital of Myanmar has so much to offer, but surprisingly it is underrated. Most people either start or end their Myanmar itinerary here. If you do have time, I'd highly recommend you spend at least 3 days in Yangon. If you are looking for some day trips from Yangon, there are a handful of them worth checking out.
In this post, check out Yangon day trips for an off the beaten experience. This post is categorized into two and not based on popularity – Destinations within 100km from Yangon and the other – day trips from Yangon that is over 100km far.
Also read: How to spend 3 days in Yangon – A perfect Itinerary
Let's look at all the fabulous day trips from Yangon that you can plan. Shall we?
Day Trips From Yangon
Get a glimpse of the Beauty of Irrawaddy in Thanlyin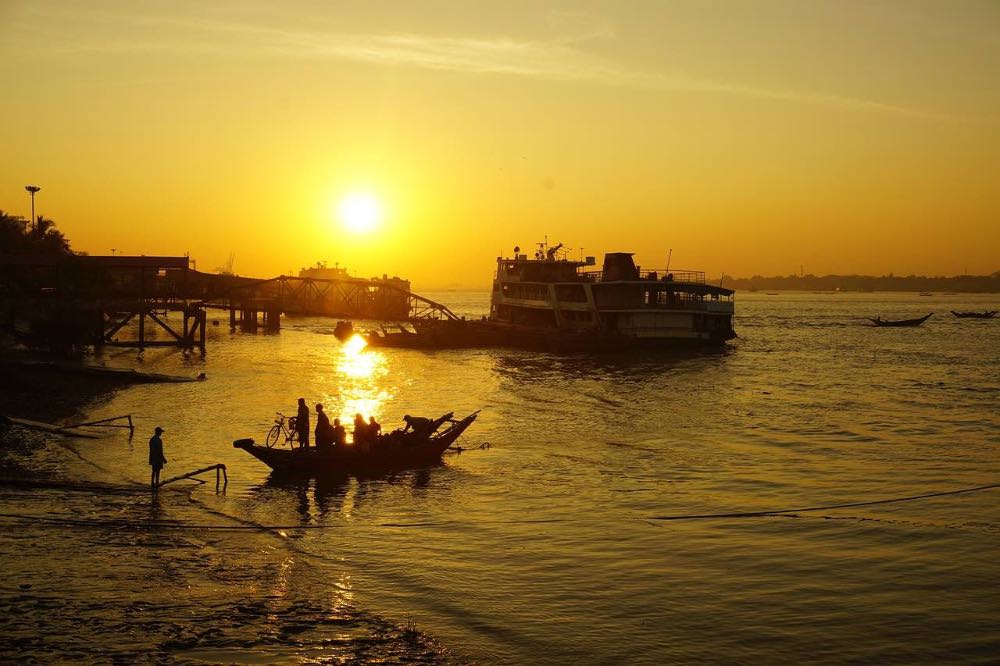 For starters, Thanlyin is a 7th-century city on the Irrawaddy Delta, which speaks of its rich history. It was an important port town for many kingdoms until their decline eventually turned it to an abandoned suburb outside of Yangon.
But thankfully, Thanlyin is not entirely forgotten because of the Irrawaddy itself, which forms the perfect basin for stunning views of the vista for tourists.
Kyauktan Ye Le Pagoda, the famous island-temple that draws travelers to make a day trip from Yangon. It is a third-century temple located on a small island. A small but lovely temple worth checking out because the boat journey is rewarding.
Editor's note: 15 Best Places That Should Be On Your Myanmar Bucket List
How to get to Thanlyin?
Thanlyin is located about 20km from the city of Yangon. The best way to reach is to take a taxi ride, which would cost around 30 to 35 USD for a round trip. It takes about 45 minutes to 1 hour.
I would highly recommend this option if you are in groups or if you are travelling solo, befriend a few people for this trip(and maybe for life!) You can also hire a tuk-tuk, but might be a tiresome trip.
Reaching Kyauktan Pagoda or The Island Pagoda
Obviously, the only way to get to Kyauktan is by boat. Once you reach Thanlyin, head to the pier. Foreigners need to pay a hefty 5000 Kyat for a short private ride, and another 3000 Kyat to enter the temple.
Quick tips: You need to dress respectfully(no shorts, bare shoulders, knees to be covered – both men and women). Also, no shoes inside, so keep a spare bag to drop your slippers and carry them with you.
There isn't much to eat or drink on the premises, and the ones existing are expensive. Carry some snacks and water.
If you are looking for a guided tour, check this Private Half-Day Thanlyin Tour from Yangon, which covers pickup and drop from your hotel, skip the ticket line, a boat ride to Ye Le Paya.
You'll also check out the market and get to know the local culture. Worth it if you want to enjoy a comfortable day trip without any hassle.
Editor's note: 7 Best Places For Watching Stunning Sunrise and Sunset in Bagan
Day Trips From Yangon – Learn Pottery at Twante
How do learning some pottery, temple hopping, and boat trips sound? If you nodding yes, then you should consider Twante as one of your day trips from Yangon.
Twante is just 25km from Yangon, but it feels like a different world, thanks to its unique community culture and natural beauty on the banks of the river.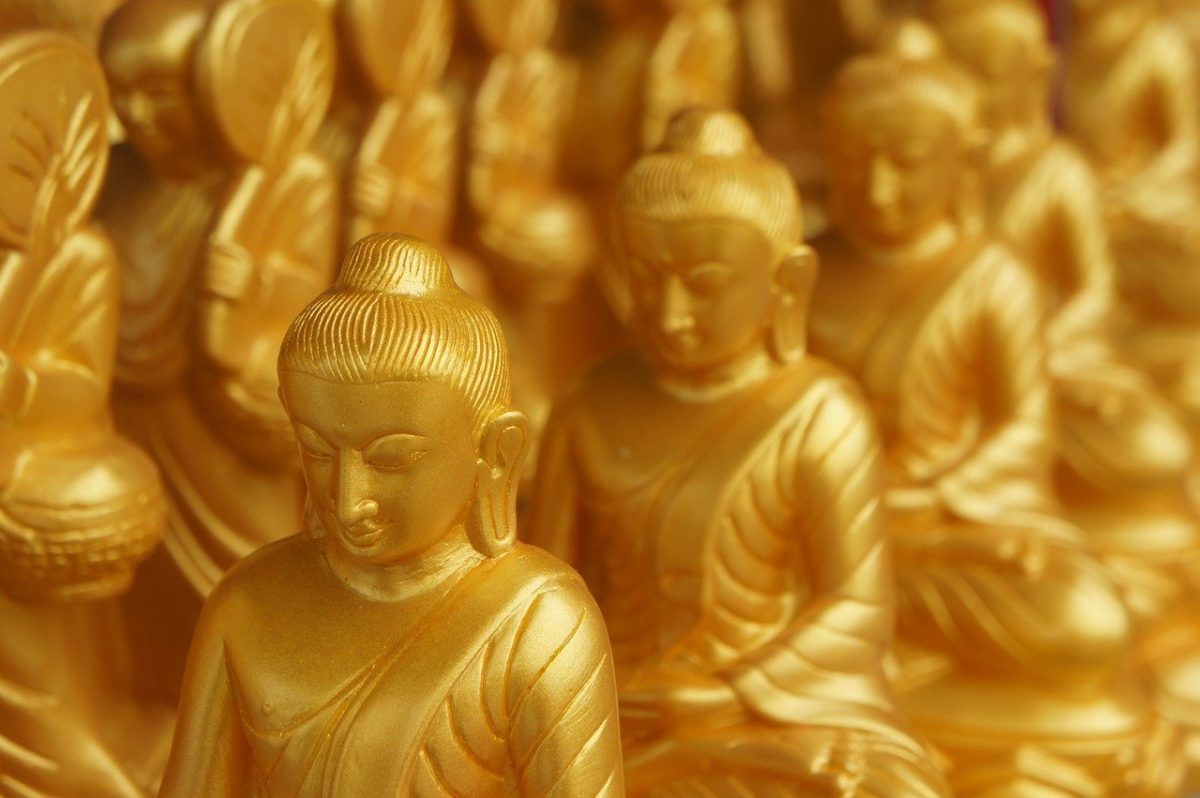 Snake Pagoda & other temples
The most popular among all the attractions in Twante is the Snake Pagoda, which is home to over 30 live snakes. Located at the centre of a lake, a long walkway leads to the temple.
Get ready to encounter huge pythons hanging by the windows, near the door, pretty much anywhere! Not for the faint-hearted or those scared of snakes. These snakes live on the milk provided by nuns, who shop for milk out of donations. These dangerous pythons don't bite, but stay clear and watch with a brave heart if you want to visit this interesting temple of the Buddha.
If you are interested in visiting more temples, Check out Twante Shwesandaw pagoda, and Muang Tee nearby.
Pottery Workshops
Head to pottery communities next, the main draw of Twante for tourists. Once home to more than 40 pottery factories run by the locals, now just over 10 remains. These owners conduct pottery workshops for travelers and those interested in learning pottery, in their attempt to preserve the tradition and heritage of Twante.
Head to Yarza Thingyun Street to find these workshops, and participate in their tours and workshop activities by talking with the locals.
There is also Kyaikthale village, just 15km from Twante, which offers guided community-based tourism. You will get a chance to experience daily life.
Editor's note: 15 Awesome Places to visit in Mandalay
How to get to Twante?
The best and a scenic way to get to Twante is taking a ferry from Bohtataung jetty in downtown Yangon. It takes about an hour to arrive. Once you reach, you can negotiate with a tuk-tuk or a taxi guy for getting around for a few hours. This should not cost you more than 4 USD per person for a tuk-tuk.
If you want to comfortably travel and experience Twante, check this Local tour of Twante from Yangon, which also includes learning pottery from experts. This tour covers your transport, and you get to experience Twante with a guide. Reasonably priced, it is best for those wanting to travel comfortably.
Experience the Wildlife at Hlawga National Park
Hlawga National Park is just 35 km from Yangon, and there are tons of activities to do there. If you have time, you can easily make it more than one of the day trips from Yangon and spend two or three days.
The national park is well-preserved, huge, and is home to rare and endangered animals including many deers, pythons, tigers, leopards, and bears, along with many birds. You can sign up for safaris for sighting these.
You can also take up boat tours, hike in the jungle trains, or go bird watching. If you wish to extend your stay and want to spend a day or two amidst the wild, book a cottage in one of their eco-lodges. There is also a resort if you wish to indulge in a luxurious retreat, which has a spa. You can even stay on boathouses.
The best way to book all these is to walk-in directly, and depending on the time you have, you can choose from the activities (some of them are seasonal).
How to get to Hlawga National Park?
A tuk-tuk, a cab or a motorbike are the options to get to Hlawga from Yangon.
Explore the quaint town of Bago
Bago is one of the ancient towns rich in history, and one of the best places for making a day trip from Yangon. A heads up though, the town is mostly about temples, so if you have had your overdose of Burmese Pagodas, you might not enjoy this town much.
Otherwise, check out these interesting places:
Shwe Mawdaw Pagoda – Called Golden temple, it competes with the Shwedagon Pagoda in Yangon. Yes, the name sounds similar and honestly, they can be a bit confusing. At over meters, the temple has the tallest tower in the country.
There are three other temples in the vicinity and a combo ticket of 10 USD gives access to all these.
Home to the second-largest Buddha in the world, the Shwethar Lyaung Pagoda is a 10th-century temple worth stopping by.
Kanbawzathadi Palace – An ancient royal palace belonging to the Mon dynasty, the building gives a peek into the ancient Burmese architecture and the grandeur. Visit the museum to look into some of the rarest collection of artefacts, royal costumes, weapons and paintings from 10th to 15th centuries depicting Burmese kingdoms and local's lives.
Home to about 30-meter high, four statues of Buddha, Kyaik Pun Pagoda is a small yet impressive temple worth your time.
Finally visit Mahazedi Pagoda, preferably around sunset, to witness stunning views of the city before heading back to Yangon.
Note that this pagoda might be closed during the monsoon due to stairs getting slippery.  
How to get to Bago?
Thankfully, there are many options to travel from Yangon to Bago. If you want to take the public bus, head to Saw Bwar Gyi Gone Bus Station, from where a few direct buses leave. The challenge here is to find someone speaking in English to direct you to the correct bus. You can take some guidance from your reception desk at your hotel/hostel for the latest bus timings. It takes about 1 to 1.5 hours to reach Bago town.
You can rent a taxi for an entire day, covering sightseeing along with the commute. This is the best way if you are in a group and it is economical and great to travel independently. The price varies greatly though, between 180 to 250 USD as it depends on your negotiation skills. You will generally get good deals in your guesthouse or hostel.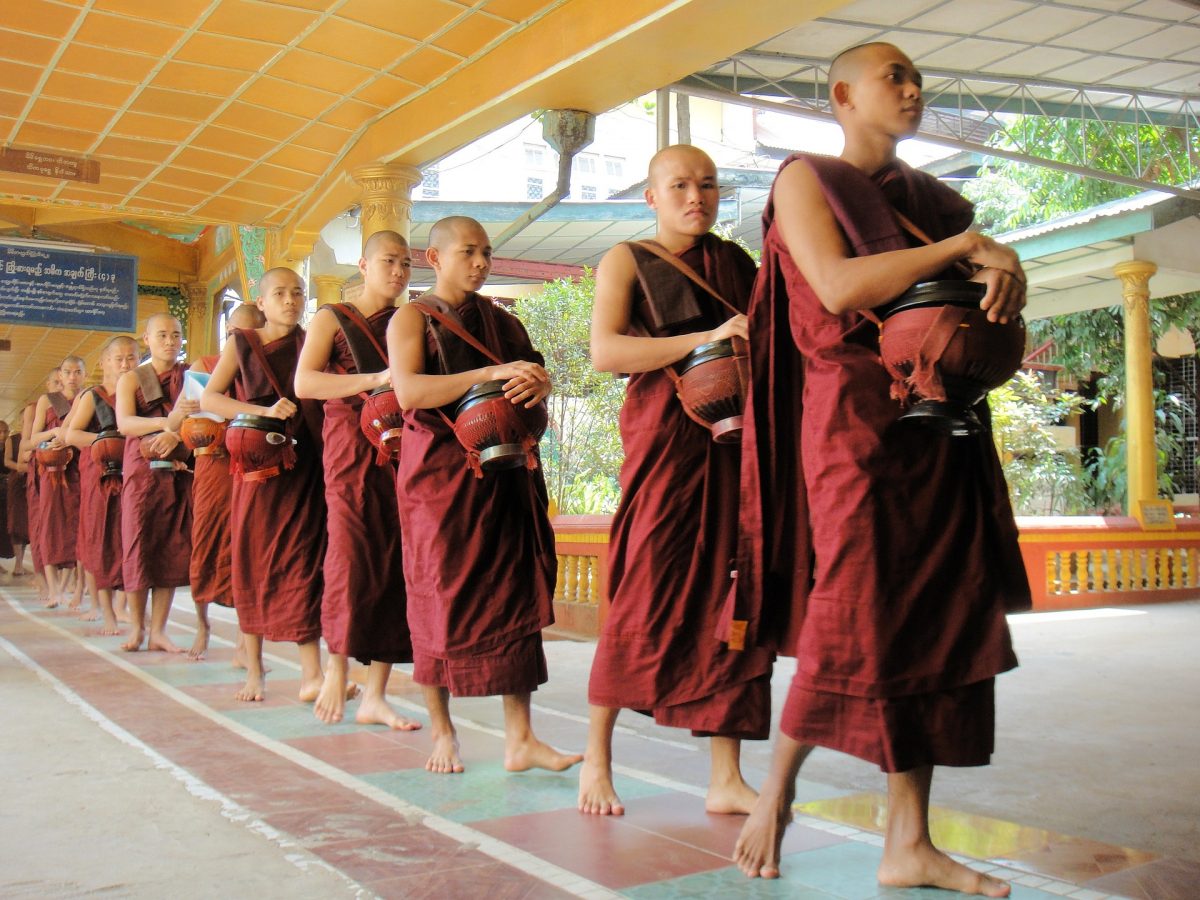 For those of you wanting some thrill, you can get to Bagon from Yangon by train. All trains heading from Yangon to Mandalay and Mawlamyine stop at Bago. I would highly recommend you take a seat in the upper class(for about 4 to 5 USD) for a comfortable journey.
Getting around in Bago
If you are arriving by bus, you will have to arrange for a cab or a tuk-tuk for half-a-day or a full day to check out the attractions.
Bago Day tours
As I mentioned earlier, guided day tours come with their advantages. If you feel commuting to be an unnecessary hassle, go for any of these tours according to your preference
Best group tour: If you are looking for a comfortable and economical group tour to avoid all the thinking and planning(which can get overwhelming at times if you are a solo traveler), check this amazing day tour of Bago from Yangon. It has good reviews and also has inclusions like a pickup.
Best private tour: Book this private tour of Bago from Myanmar, which also includes a delicious local lunch, along with an English-speaking guide, pickups and transport. This is best if you want to enjoy a tour at your pace.
Combo tour: If you want to combine your visit to Bago with a stop at the Golden Rock, book this overnight tour which comes with pickup, tickets, transport, accommodation in a luxury hotel and an experienced guide.
The tour starts at 8 AM from Yangon to Bago and ends in the evening the next day after covering the rock temple.
Cycle around Phu Gyi Reservoir & Village
Cycling tours are very popular in Myanmar. Flat trails, scenic views of the countryside and great prices and guides make them enticing for the travelers. Phu Gyi Reservoir, an artificial dam located in Hmawbi is one of the offbeat day trips from Yangon.
Because like other destinations, you would not be doing typical sightseeing. You cycle through Phu Gyi village, passing through some gorgeous views of green paddy fields, karst mountains, and streams of water and arrive at the Phu Gyi reservoir, completing a fantastic trail.
You can check google maps and plan your route independently. Rent bicycles at Hmawbi downtown and enjoy a slow day.
How to get to Phu Gyi?
The nearest town is Hmawbi, which is about 52 km from the Yangon centre. Rent a cab for the day for about 40 to 50 USD, which can be booked via your hotel or hostel.
Editor's note: 17 Best Bagan Pagodas to Visit(Among 800+ temples, & Tips to avoid scams
Experience the Village Life at Dala
Dala is a township or a village located close to Yangon city. What makes it special is its location on the banks of the Yangon River, its Burmese homes, shops and people, all of them surprises because they are so different from the urban Yangon.
Stop by the most famous pagoda, which is very easy to spot and head to the fishing village. Muddy roads flanked by wooden, bamboo houses with thatched roofs welcome you, along with the kids that are ever happy to see new faces. The river banks are lined with colourful boats, and you can see fishing families going about their businesses.
Check out the local market, try some street food(with caution), and watch the village life unfold.
It is a perfect, relaxing day to spend in Dala, which makes it special for a day trip from Yangon.
How to reach Dala from Yangon?
You need to catch a ferry from Pansodan Pier in downtown Yangon, which will take you to Dala in just about 10 minutes. Costing about 3 USD for foreigners, ferries leave every 10 to 15 minutes every day.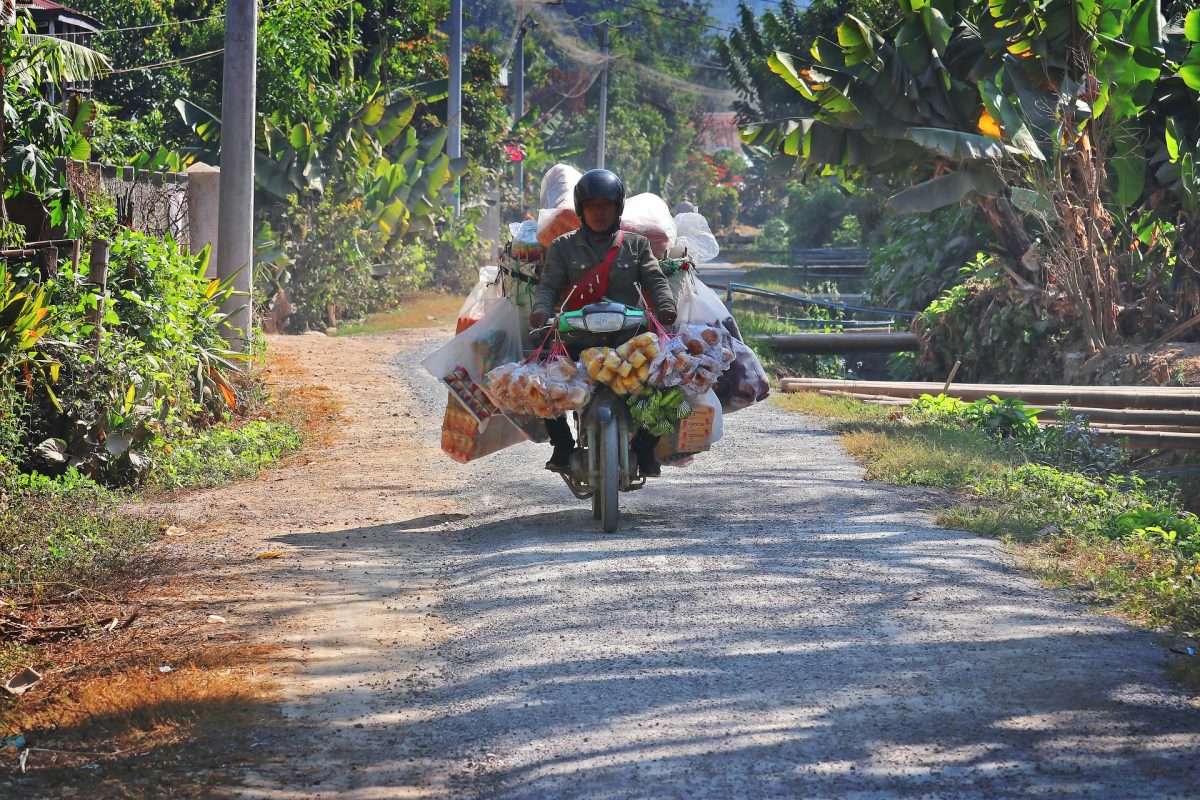 Editor's note: A ride on the heritage Yangon Circle Train – Things to Know
Tips: For a few years, Dala has been notorious for scams targeting international travelers, where locals quote exorbitant prices for tours and create other troubles specifically to scam. So avoid the middlemen and people who stalk you once you get down, near the pier.
Go further towards the centre to find taxis or tuk-tuks. The approximate cost for a half-a-day tour lasting to 2 to 3 hours should be around 3 USD per person for a return trip if you are opting for a tuk-tuk. If you are in a group, you can get slightly better prices by haggling.
Dala Village Tours
If this seems overwhelming but you want to opt for tours, check this combination tour of Yangon Circular train and Dala, which works best if you want to cover more within a short time.
Have a Beach Day at Ale Ywa
If you want to enjoy a beach day while in Yangon, Ale-Ywa is close by, and makes for one of the awesome day trips from Yangon.
A disclaimer though – Don't expect turquoise coloured beaches with white sand and palm trees like other places in SE Asia, especially if you are traveling in Myanmar right after the monsoon.
But you can still take a dip, and stroll along the shore. It is also close to another beach Let Khok Kone. You can find quite a few locals setting up picnics on holidays and weekends along these beaches.
There are some restaurants close to Ale Ywa beach, which are known for some excellent seafood cuisines, prepared in the Burmese style. Try fried prawns, crabs and fish curries. The prices are not cheap though, but neither expensive as well.
Head to one of these for a lunch, and top it off by relaxing on the beach, witness the magic of sunset and drive back to Yangon.
How to get to Ale Ywa Beach?
Ale-Yawa is not really close at 100km from Yangon, but closer compared to others. So keep aside 2 to 2.5 hours of journey one way, if you are taking a cab. You can negotiate a taxi for a day for about 50 to 60 USD, which is a great deal.
You can also get there by ferry until Dala and then opt for a motorbike or a cab from there to Ale Ywa beach. But I wouldn't recommend this as it is too time-consuming.
Editor's note: 7 Best Places to Spot Bagan Sunrise & Sunset
Go Beach Hopping at Nyaung Chaungtha
One of the most popular beaches in Myanmar that is near Yangon is Nyaung Chaungtha. It is crowded with locals on holidays and weekends, which makes it looks like some carnival. The Thingyan Water Festival is a very popular event that draws thousands of locals to Nyaung Chaungtha.
The beach closes with the start of monsoon until October and remains open until April/May, which gives an option for the Yangon day trip for travelers during the peak season.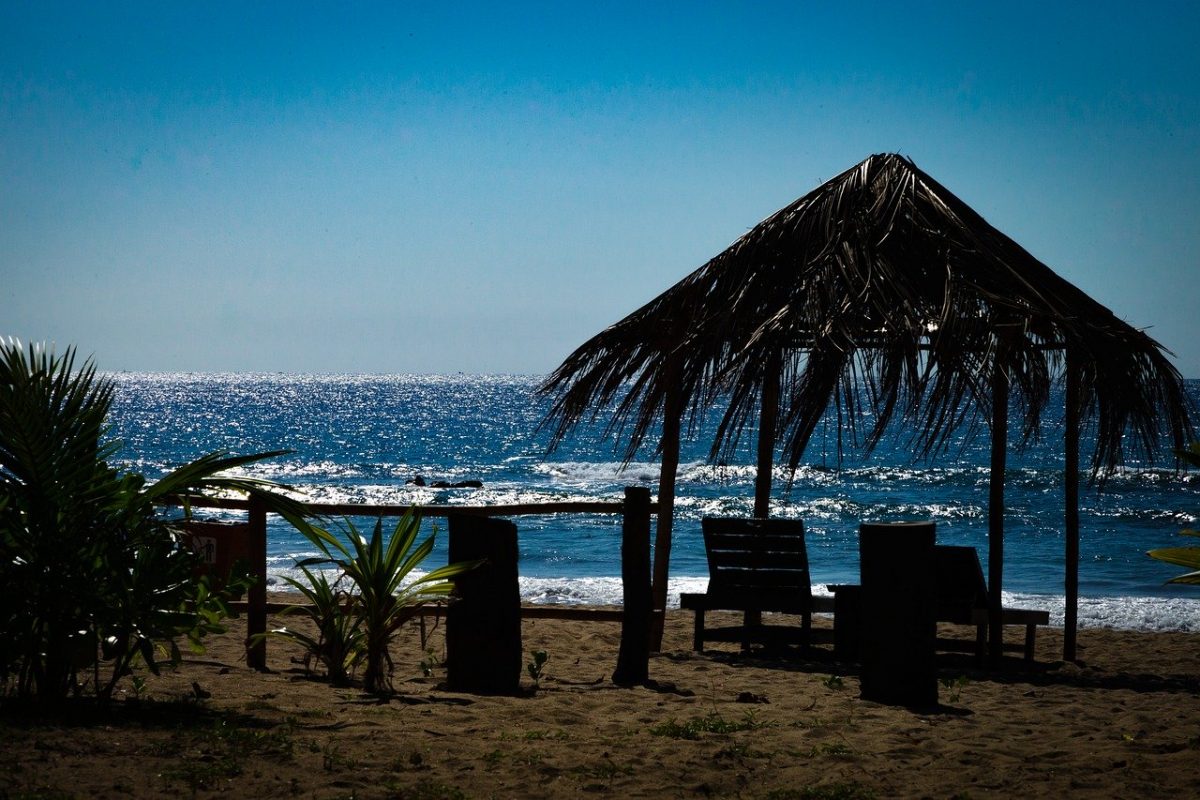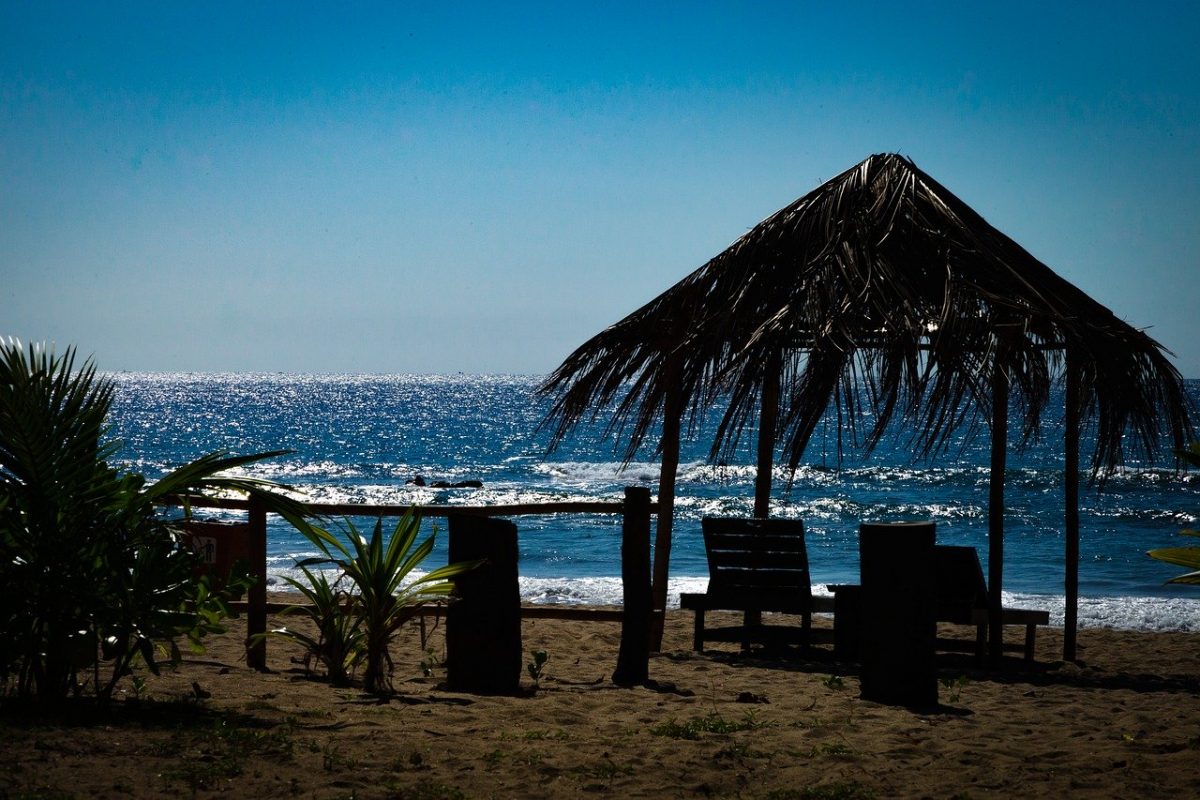 It is not a white-sand beach but is great for swimming, snorkeling and quad biking. Go away from the main beach, further for about 4km to the north of Nyaung Chuangtha for cleaner shores and fewer tourists. You can spot Kyauk Maungnama pagoda close by, which also has twin rocks. This area is surprisingly not known among travelers.
Editor's note: 10 Top Beaches in Myanmar You Should Check Out
There are two small islands closed to the beach offering great views. One of them has a hill-top pagoda and is the bigger of the two. The smaller island is called Sand & Rock Island. You can hire a boat and make trips around sunset, which costs about 2 to 3 USD per person.
The areas near these islands have some great restaurants serving excellent seafood delicacies.
Editor's note: How to reach Mandalay from Yangon?
How to get to Nyaung Chuangtha?
Nyaung Chuangtha is about 2 hours away from Yangon. Start early from the city to beat the traffic and make the most of your time. The most economical and the best way to reach is by hiring a taxi, which comes at about 50 to 60 USD for a round trip.
Day Trips From Yangon/Weekend Trips From Yangon (+100km)
Check out the Golden Rock at Kyaiktiyo Pagoda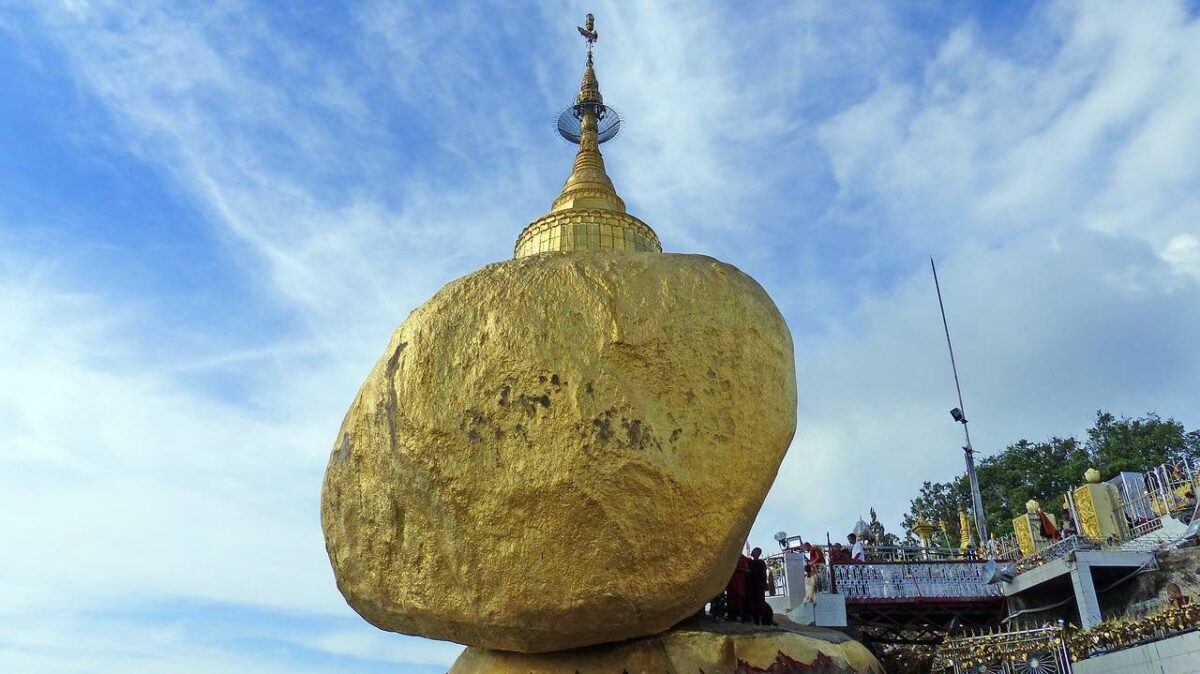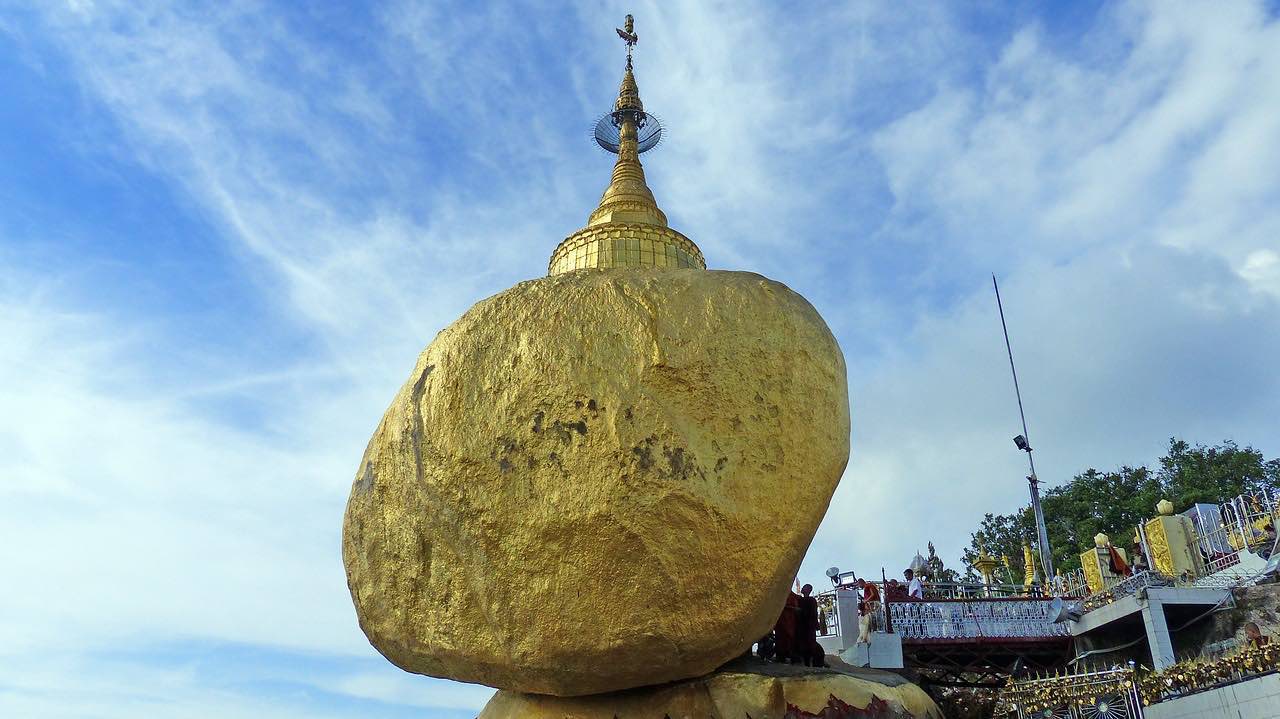 Probably the most popular among the day trip from Yangon, a visit to Kyaiktiyo Pagoda is a thrilling and a long day of adventure. It is an important place of pilgrimage for locals and is known for the mammoth golden rock, which is edging at the top of a cliff. It is believed to be held so by a strand of the Buddha's hair, and it defies gravity. The way it precariously stands is a sight to behold, and not to mention the stunning panoramic views of the countryside from the top.
Women aren't allowed(Why!) near the inner sanctuary, but can view from the lower and outer courtyards. Until they decide to change these rules, you might to have to be contented with whatever you get!
Other places near the golden rock
There is a popular cemetery – Htaukkyant War memorial cemetery, dedicated to British martyrs of the WW II close to Kyaiktiyo Pagoda. Although you can't enter the premises, it is worth checking out from outside.
Golden rock local market – On your way to the pagoda, there is a local market in Kinpun town that's worth stopping by if local markets are your thing. It is where the little town comes alive especially during the early and late evening hours. A nice place to witness the local ways of life.
How to plan your day trip to Kyaiktiyo Pagoda?
It takes about 3 to 4 hours to reach Kyaiktiyo Pagoda from Yangon. If you want to take a day trip to Kyaiktiyo Pagoda from Yangon independently, check out online for buses, which can be booked a day or a two before. These buses leave around 5 to 6 AM and you will have to make an arrangement for transport once you get down at the bus station at Kinpun town.
The best way to get around is to book a tuk-tuk or a cab if you are in a group to make a round trip to the Golden rock as well as the cemetery and the market. The price should be less than 20 USD or better for sightseeing. But it all really depends on your negotiation skills.
Recommended guided Kyaiktiyo Pagoda tours
For those of you not wanting the hassle of arranging trips, try any of these day trips that come with an English speaking guide, lunch and free pick up(free drop-off in some cases). These tours go for about 10 to 12 hours including the commute time.
If you are a solo traveler or extremely cautious of the budget, you can still do it by yourself, but Myanmar isn't really expensive and these tours shouldn't break your bank.
It is especially recommended if you are traveling with young kids or senior travelers as you can comfortably tour around. These tours are easy to book, can be canceled (with almost a full refund) until up to 10 hours before the start of the trip, and are even transferable. You don't have to show a printed copy, and your e-ticket should be fine.
Best Kyaiktiyo Pagoda Group tour: This group day tour to the golden rock from Yangon is the most popular, economical and has excellent reviews, which is likely to sell out especially during the peak season.
I'd recommend this if you are a solo traveler hesitant to go through any hassle. It is worth the budget given all the inclusions.
Combo tour: If you are looking for two birds with one stop, i.e, a trip to Golden Rock and Bago, this overnight tour will cover the best of both for a great price including transport, accommodation and tickets.
Private tour: If you are looking for a private guided tour to Kyaiktiyo, then I'd suggest checking out this great day trip with pickup and tickets.
Recommended read: How to get from Yangon to Inle Lake?
Do Birdwatching at Moe Yun Gyi Wildlife Sanctuary
One of the offbeat day trips from Yangon is this. If you love spotting birds, and want to enjoy boat rides, head to Moe Yun Gyi Wildlife Sanctuary, which is about 70km from Yangon. There are also accommodation options available, which are in the form of boats. The sanctuary opens between 8 AM to 6 PM.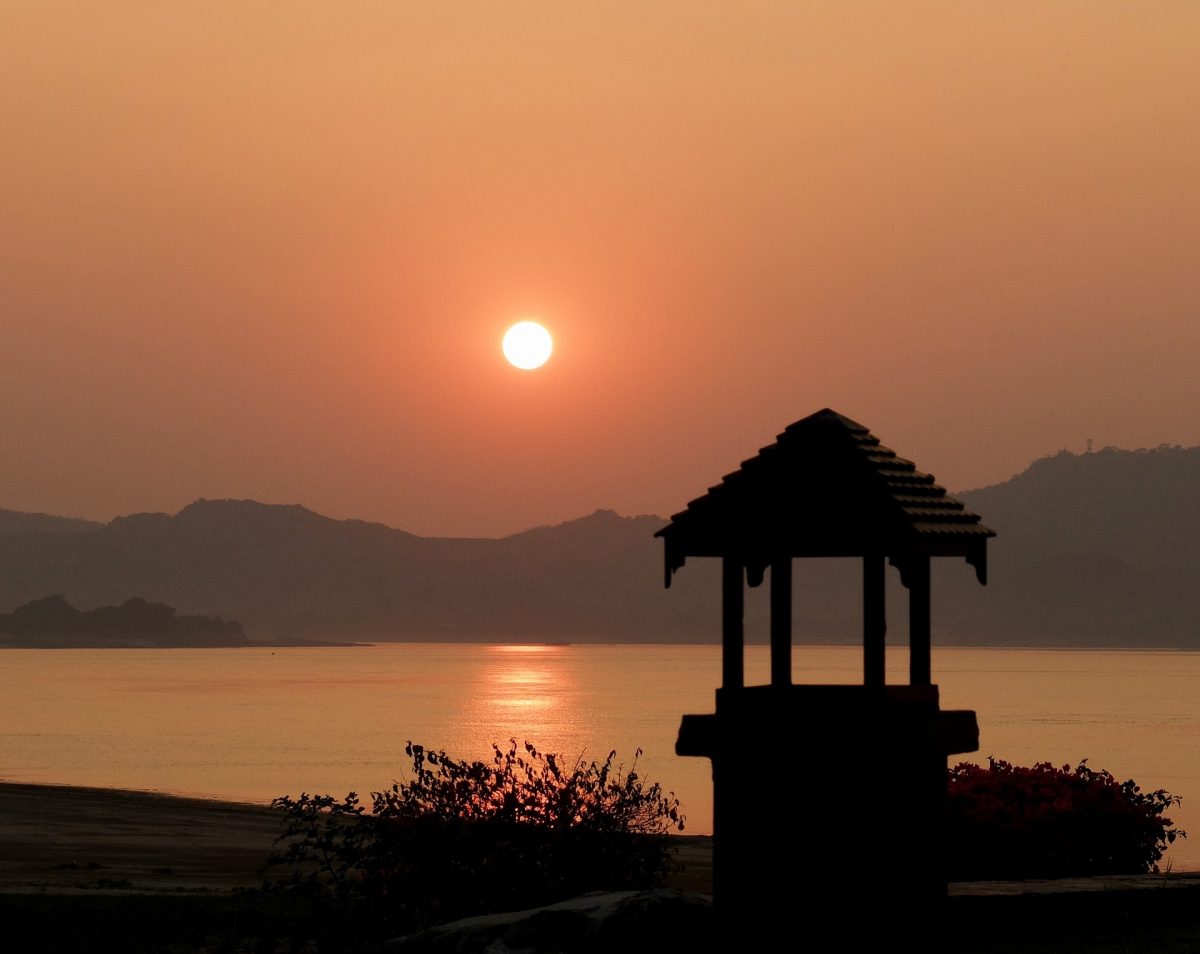 How to get to Moe Yun Gyi Wildlife Sanctuary?
The best way to reach is to take a cab. A return taxi would cost you around 40 to 50 USD.
Quick tips: The boats operate between 7 AM to 4 PM, so plan your trip accordingly.
Carry some snacks and drinks, although there are a few eateries, most of them have limited options and also expensive.
Check out the largest reclining Buddha at Mawlamyine
Mawlamyine is the fourth largest city in Myanmar, but it's actually known among travelers for being home to the largest reclining Buddha. No wonder, it is among the best day trips from Yangon, and surprisingly, it is one of the offbeat things to do in Myanmar.
The city has many attractions, and hence many stay a day or two in Mawlamyine. If you just have a day, no worries, you can still explore the highlights.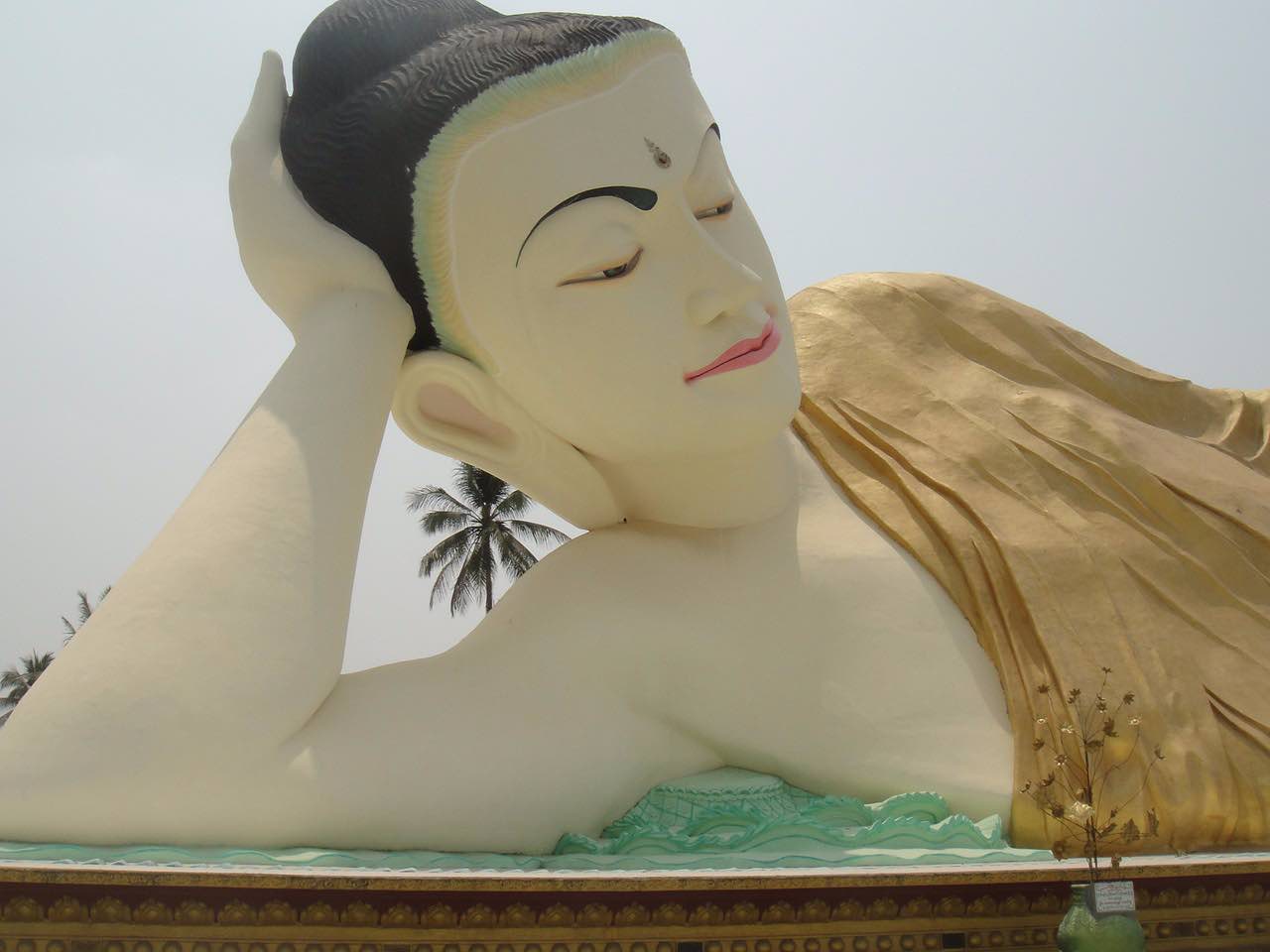 There are plenty of temples, so picking the ones from them worth checking out are Win Sein Monastery, home to the largest reclining Buddha.
Nwa-La-Boh Pagoda is worth checking out for the golden rock, similar to Kyaiktiyo, but there there are three stones on top of another defying gravity. But note that you need to hike all the way up for about 2.5 hours. So make your decision based on this factor. If you are planning to go to Kyaiktiyo, I would suggest skipping this.
Another temple is Mahamuni Paya, which has the ancient relics from the 11th century.
If you want to know the culture of people of the Mon state (where Mawlyamine is located), head to the Mon Cultural Museum.
Ogre Island, surprisingly a large island is located on the shores of Mawlyamine, and here, you can visit the weaving, hand-made fabrics, and handicrafts units of the local people. The best way to see this island is to hire a local guide once you get down from the ferry. There are some English speaking drivers who also guide tourists here.
Spend the evening atop the Kyaik Tan Lan Pagoda to view awesome sunset from the hill. Alternatively, you can also head to the Strand Road overlooking the Salween River, which is a splendid place to watch the sunset.
So a brief itinerary for your day trip would be to cover the pagodas first, except Kyaik Tan Lan. After temples, head to Ogre island or the museum and spend the evening there or come back to Kyaik Tan for the sunset, before returning to Yangon.
How to get to Mawlamyine?
There are direct buses available from Yangon to Mawlamyine, which can be booked online here. It takes about 3 to 4 hours depending on the bus type. Take the first bus in the morning to make the most of your time.
OTHER MYANMAR POSTS THAT YOU MAY WANT TO CHECK
17 Best Places To Visit In Mandalay
17 Best Bagan Pagodas That You Should Visit (Among the 800+temples)
How to get from Yangon to Mandalay– Bus or Train?
Watching Sunrise & Sunset in Bagan – Here is how to do it in 2019
Ways To Reach Bagan From Yangon in Myanmar
Offbeat Myanmar – 21 Awesome Things to Do in Hpa An
How to get from Mandalay to Inle Lake?
Crossing Thailand-Myanmar By Land – Here is a complete guide to do it
Pin this post to read later!