What are the best beaches in Myanmar? Well, that question seems like a surprise because when you think of SE Asia for beaches, the destinations popping up are the Philippines or glamorous Thailand. But did you know that Myanmar beaches are spectacular as well?
An alternative to the popular SE destinations is just a few hundred miles away, along with central and southern Myanmar opening up to the Andaman sea and the Bay of Bengal, which beckons travellers looking for places to visit in Myanmar, which are plenty.
Most people ignore that Myanmar has over 2000km of land running along the coast, primarily because of the difficulty in accessing, which is slowly changing.
Unspoilt and mostly undiscovered white sand beaches with clear water dotted with palm trees leading to dense tropical jungles, fewer tourists, luxurious accommodations and plenty of beach activities have turned Myanmar into one of the hottest destinations for a beach getaway in SE Asia.
What's better than watching a gorgeous sunset by a stunning beach on holiday? In this post, I bring you the best beach destinations in Myanmar, from the most popular ones to the closest ones to reach from Yangon.
BEST BEACHES IN MYANMAR
Ngapali Beach
One of the most famous Myanmar beaches is Ngapali in Thadwe town in the west of Myanmar in Rakhine state. The legend goes that the beach got its name after the city of Naples in Italy from a homesick Italian.
Easy travel options from Yangon make it the most visited and one of the best beaches in Myanmar that you should not miss if you intend for a beach getaway on your trip.
Up to 8km of white sand beach with palm trees and clear turquoise water makes Ngapali a hot beach destination.
Ngapali used to be the place for a luxurious holiday, thanks to scores of upscale, beautiful resorts offering perfect beach retreats.
A long stretch of the beach means you can still have plenty of the coast if you get away a little further from these resorts to enjoy all the watersports.
It is one of the best places in Myanmar to travel solo – imagine having a beach to yourself!
Also, if you travel to the beach's southern end, you will find tranquil fishing villages where the fishermen will welcome you with a smile and buckets of fresh fish.
You can get a glimpse of their traditional life (surprisingly very different than in cities) by strolling or cycling in the streets of these villages and tasting the local seafood in one of the small shops.
It is one of the best beaches in Myanmar for snorkelling, kayaking and swimming. You can also try your hand at golf here.
Or you can simply sip your favourite cocktails and relax by the beach under the shade of tropical palms.
Where to stay on Ngapali beach
Though Ngapali primarily caters to those looking for a fancy holiday, plenty of decent cottages and villas are available for budget travelers, backpackers and solo travelers.
Getting to Ngapali beach
From Yangon to Ngapali – The best way to travel from Yangon to Ngapali beach is to fly, which takes about 45 minutes. There are regular flights to Thadwe airport, the nearest airport in Thandwe town from Yangon Airport.
From Thandwe airport, you can easily arrange a taxi or a shared Tuk-Tuk, if you are a budget traveler, to get to Ngapali beach.
Buses from Yangon to Ngapali – If you don't mind enduring long hours on a bus, you can take a bus from Yangon to Ngapali beach, which takes 12 to 14 hours. There are overnight buses with aircon and proper seating. You can check the schedule and book the buses here.
P.S. – The traffic is heavy in Yangon, so plan to arrive at Yangon airport early.
From Mandalay to Ngapali – Although not as frequent as Yangon, there are flights from Mandalay to Ngapali. You can fly from Mandalay airport to Thandwe airport and take a tuk-tuk or a taxi to Ngapali.
Chuang Tha Beach
Chuang Tha is one of the best beaches in Myanmar to visit, located in the Ayeyarwady Region. It is a perfect place to add to your Myanmar itinerary if you are short on time because it is one of the nearest beaches to Yangon.
Chuang Tha might not be the best developed like Ngapali, but it is the most easily accessible and the busiest of all the beaches in Myanmar.
Chuang Tha is very popular among the local middle-class families that picnic here on weekends and holidays, making it very crowded. You might not like Chuang Tha if you avoid commercialised places, but on the brighter side, you get to see the Burmese way of holidaying here.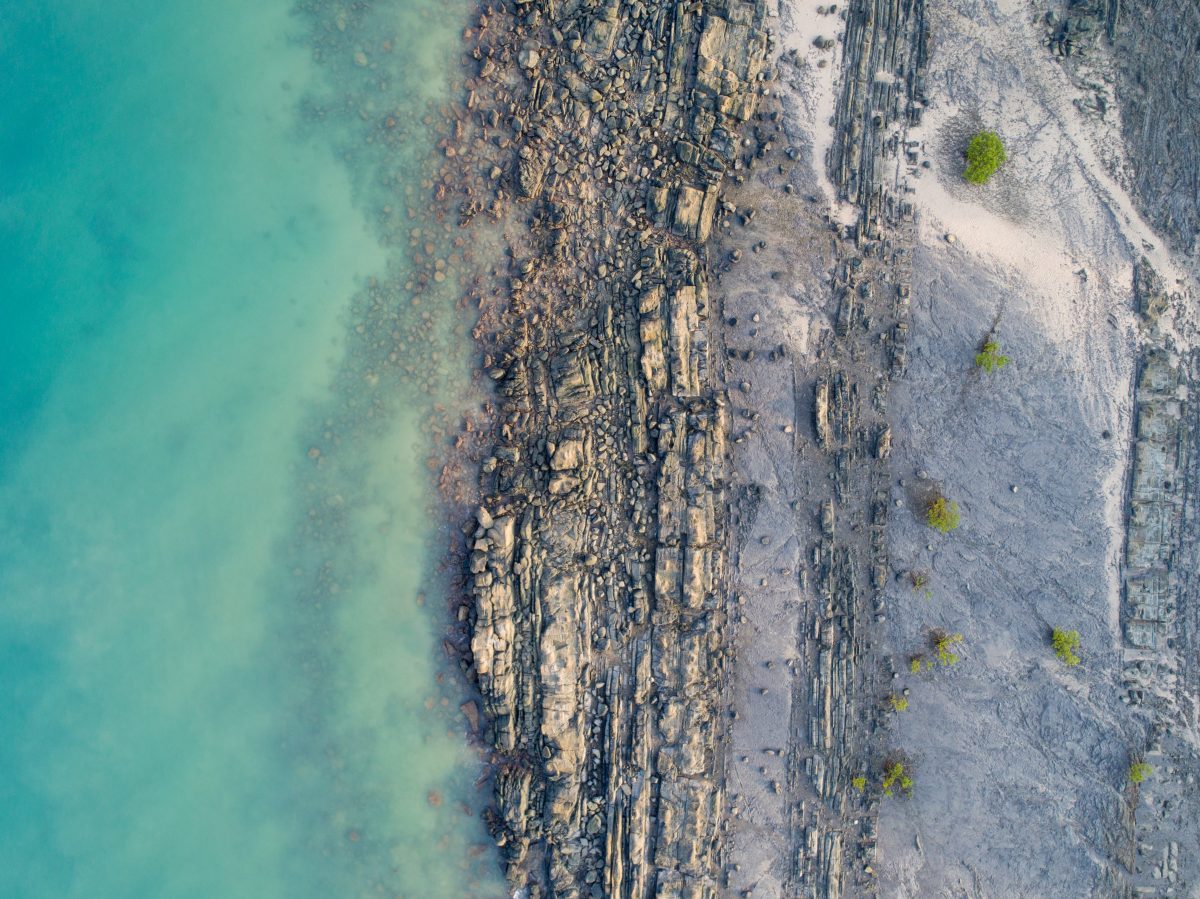 It is not as pretty, given its white sand and long rows of shacks and restaurants lining up the coast, but it is surprisingly clean with clear water and lots to offer for everyone, from watersports to flying kites to snorkelling to swimming.
Food-lovers Haven – Don't forget to try the delicious seafood cuisines at many restaurants, which are the best. They are excellent, but this beach is unique because it is a paradise for foodies. You can try a whole range of seafood delicacies at affordable prices.
You can take short boat trips to nearby islands for kayaking and snorkelling, which is also an excellent way to escape the crowds if you are traveling here during the peak season or holidays. You can directly book these trips once you arrive at the beach.
Where to stay in Chuang Tha
There are many luxury hotels and resorts in Chuang Tha, although not as many as in Ngapali. Still, when it comes to budget accommodations in Chuang Tha, plenty of hotels and guesthouses are affordable. Check here for deals on hotels.
How to reach Chuang Tha beach
From Yangon to Chuang Tha – As I said earlier, it is one of the easiest to reach beaches. The best way to travel from Yangon to Chuang Tha beach is to take a bus, which takes about 6 hours to arrive. You can check the schedule and prices and book easily online on 12goAsia.
Alternatively, you can fly from Yangon, from Yangon airport to Pathein, and then take a cab or a tuk-tuk to Chuang Tha.
Ngwe Saung Beach(Silver Beach)
Another beach close to Yangon catching travellers' attention is Ngwe Saung, along the shore of the Bay of Bengal in Ayeyarwady. It is one of the best beaches in Myanmar to visit because it is easy to access, it is as beautiful as Ngapali beach but more affordable in terms of accommodation or enjoying the sea activities.
These reasons have drawn a broad mix of travelers to Ngwe Saung, ranging from backpackers to budget travelers to young families with kids looking for a quiet, lovely, affordable beach vacation in Myanmar. The beach receives the right mix of locals and foreign tourists.
What to do in Ngwe Saung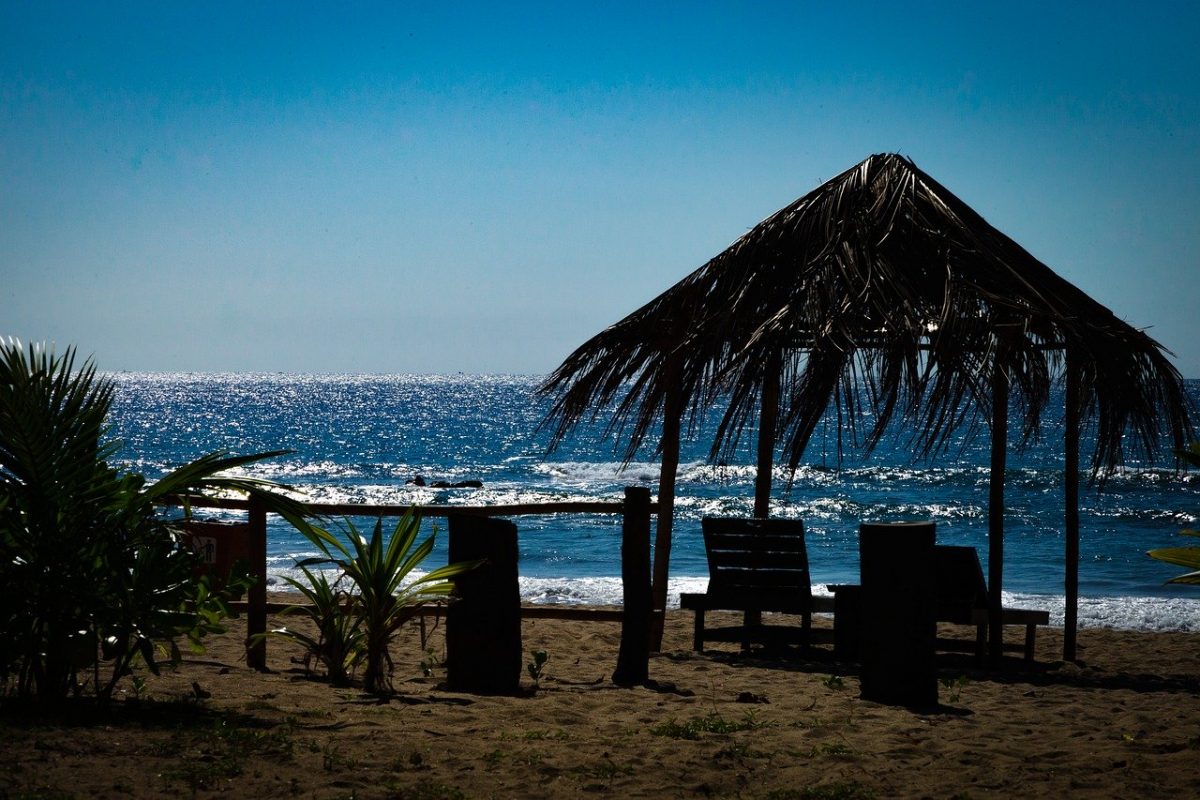 Boat trips to islands – There are many incredible things to do in Ngwe Saung. You can take boat trips to the nearest Myanmar islands, home to crystal-clear waters perfect for diving, snorkelling and kayaking. Guided trips are available to these islands. If you want to try fishing, you can opt for a fishing tour where you will learn fishing with a local fisherman.
Rent a motorbike – The best way to explore the 15km stretch of the beach is to rent a bike and ride along the coast, where you'll pass through scenic little fishing villages, tropical forests and gorgeous sea views.
Walk to Love Island – When the tide is low, you can walk to the little Love Island, named so due to its romantic location. Witness the panoramic views of the sunset with your loved one or yourself(if you travel solo like me!). It's time to give some self-love here.
Savour the tasty seafood – On your ride along the coast, don't forget to stop by the local restaurants that serve fantastic seafood. From lobster to shrimp, crab or fish, you will probably end up loving everything, and that's natural.
Relax & Enjoy the gorgeous sunset views – If you want to do nothing, which is quite fitting after temple hopping in Bagan and exploring the city of Yangon and Mandalay, relax on the hammocks reading your favourite book. Walk along the beach, especially to the southern end, to have a piece for yourself while you see the sky getting magical at dusk.
Don't forget to click a shot or two of you with the twin stupas of Kyauk Maumghnama Pagoda as the backdrop. If you walk around sunrise on the beach, you can witness fishers returning from the sea with a fresh catch — a great time to capture the local lives if you are into photography.
Where to stay in Ngwe Saung Beach
One of the best things about Ngwe Saung is that it offers a brilliant mix of resorts and hipster backpacking guesthouses and bungalows, making it feel like an indie town. Many locals have opened their homes as guesthouses for budget travelers and backpackers if hotels seem expensive. Check the best Ngwe Saung hotels.
How to reach Ngwe Saung
From Yangon to Ngwe Saung – The cheapest way to travel from Yangon to Ngwe Saung beach is by bus, which takes about 6 hours to reach. There are many options to choose from, making it a comfortable journey. You can check the timetable and prices to book online here.
By Flights & Boat – You can also fly from Yangon airport to Pathein and take a tuk-tuk or a cab to reach Ngwe Saung beach town. The flight takes just 35 minutes, so it is best if time is a constraint for you.
Alternatively, if you have plenty of time and want to enjoy a slow boat trip, you can go on a ferry from Yangon to Pathein, a 16-hour journey passing through the fishing villages and coastal towns.
Best Beaches in Myanmar – Mergui Archipelago
Home to more than 800 secluded islands, the Mergui Archipelago, located in the southernmost part of Myanmar, has some of the best beaches in Myanmar. Tucked away at the furthest end, it is one of Myanmar's offbeat destinations or hidden gems. So if going off the touristy route is on your mind, the archipelago should be on your itinerary.
Tourism is just making its way to the islands, which means no developed amenities. Most islands are uninhabited, making it ideal for enjoying the beaches. There are a few luxurious resorts if you are willing to splurge for a holiday in one of the most private places on earth.
What to do in Mergui?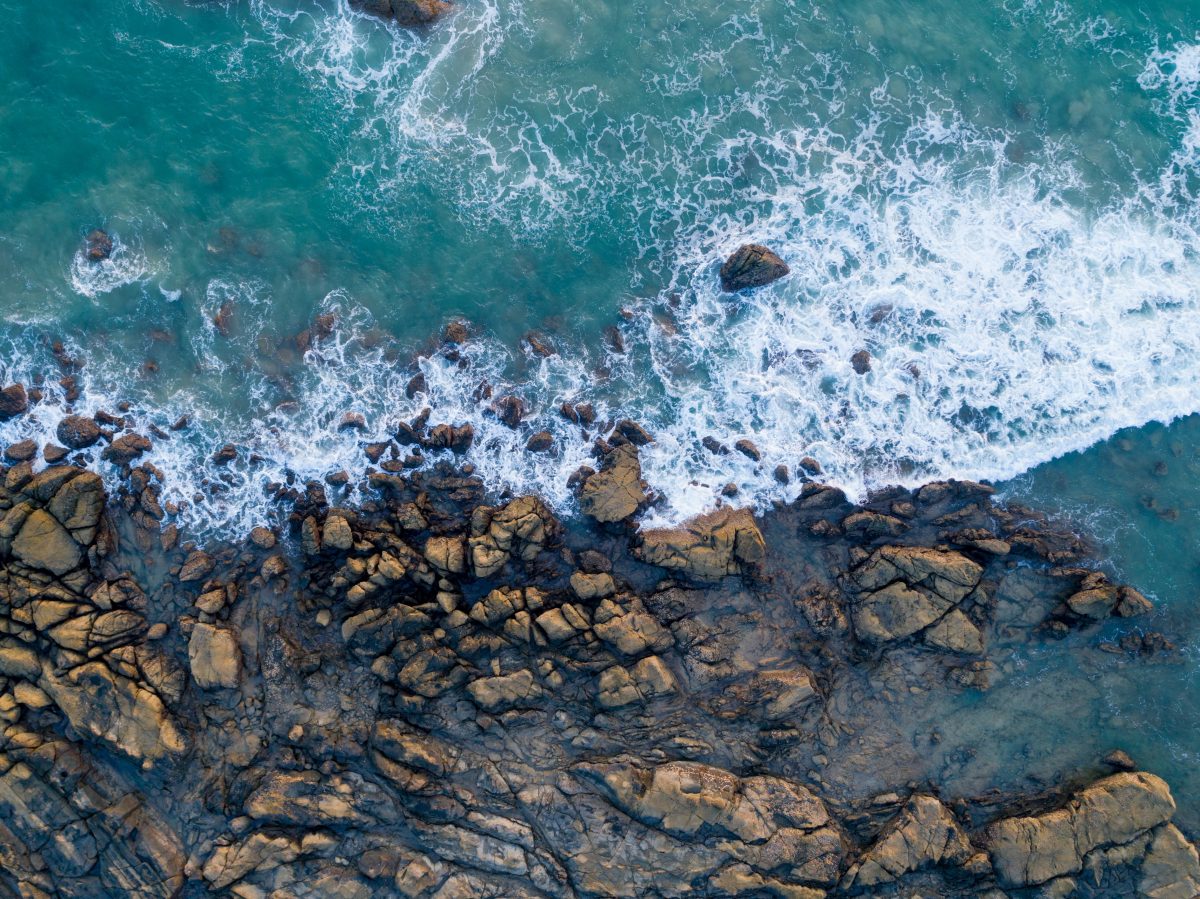 Scuba diving and snorkelling are the most popular activities in the Mergui Archipelago for tourists. You can spot some of the best marine life, including rows and rows of corals, colourful fish species, whales and turtles. From Myeik, you can take day trips to Mergui.
The archipelago is home to the 'Sea Gypsies' or the Moken people, one of the many ethnic communities of Myanmar, who lead a nomadic life in the sea, moving between islands. You can glimpse their lives on one of the islands, where they settle during the monsoon.
Tafook Island is home to some of the best beaches in Myanmar and is the most visited island in the archipelago. Most tour operators cover the island in detail on their boat trips. You can kayak, swim, and hike in the coastal jungles. Guided hikes are available to small groups or even solo travelers.
Also, take a tour of Zadetkyi Island, whose waters are surrounded by anemones and many turtles that can be easily spotted. Cockscomb Island is home to hundreds of species of unique, colourful fish.
How to reach Mergui
From Yangon to the Mergui Archipelago – You can fly from Yangon airport to Kawthaung Airport. From there, you can take a day trip to one of the islands or take a ferry to the Mergui Archipelago directly and base yourself there to explore the islands of interest.
Did you know? You can also travel from Phuket in Thailand to Mergui. They will stop at Kawathaung, where you must get your Myanmar visa processed.
Maungmagan Beach
Maungmagan Beach, located on the Dawei peninsula, was one of the favorite among the British, who had turned it into an exclusive beach holiday location among the south Myanmar beaches. Long after they left, it qualifies to be among the best beaches in Myanmar, thanks to the crystal clear waters, its secluded location and the fantastic seafood in local restaurants.
It is the closest beach to Dawei port town and hence receives many locals and tourists visiting the city.
What to do in Maungmagan Beach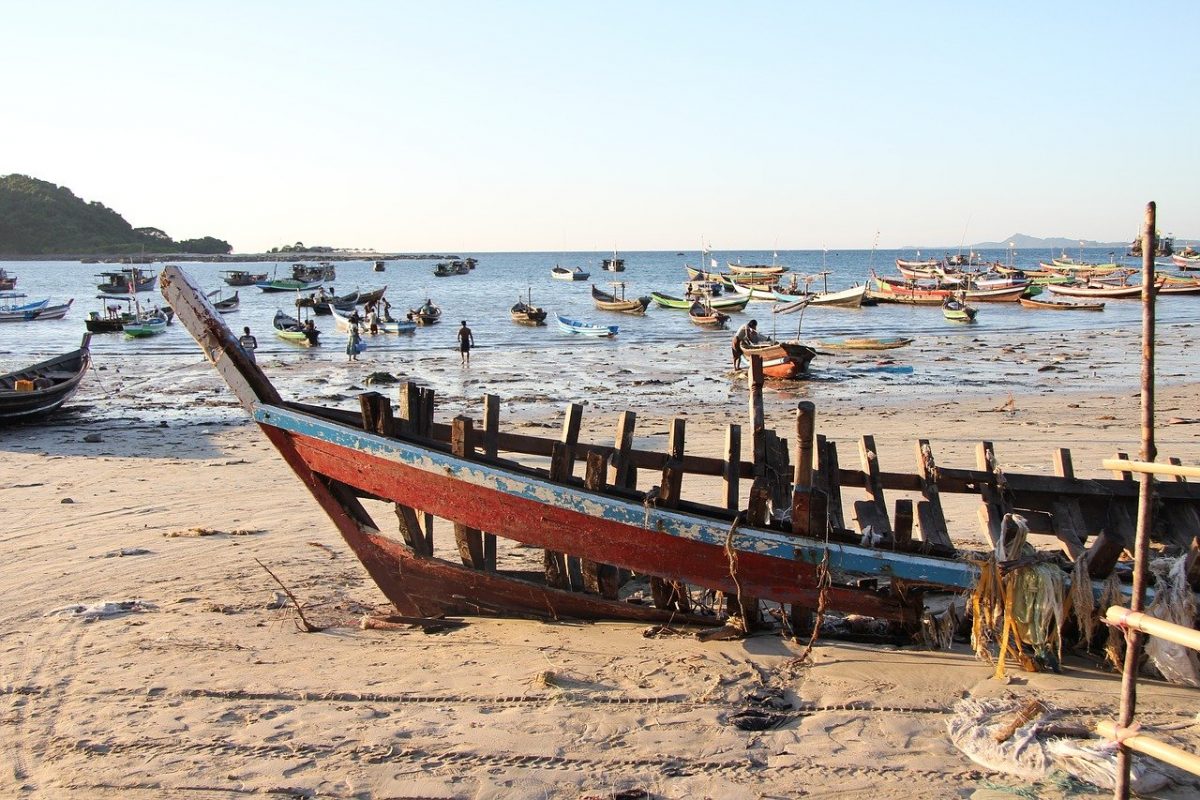 Unlike other beaches, the coast is lined with pine trees here. If you take a walk to the south of the beach, you will enter the fishing village.
Witness the stunning views of the sunset in the evening. Go for a swim or snorkel. Watch the local life unfold at sunrise as the village market buzzes with fishers selling the fresh catch.
How to reach Maungmagan
From Yangon to Maungmagan – The best way to reach Yangon to Maungmagan is to fly from Yangon airport to Dawei, the nearest town, and then take a boat to the beach.
There are also buses from Yangon to Dawei, which take longer. You can check the prices and schedule to book online here.
From Mandalay to Maungmagan– You can fly from Mandalay to Dawei or take a bus. There are overnight buses you can opt for to save a night's price if you are traveling on a shoestring budget.
Where to stay
Maungmagan beach is underdeveloped to cater to tourists. It is best to base yourself at Dawei, which has excellent accommodation options in all budget ranges. Here are some that I'd suggest.
BEST BEACHES IN MYANMAR – OFFBEAT
Nebule Beach
One of the best beaches in Myanmar is Nebule, that's easily accessible from Dawei port town. It is one of the beaches in the peninsula further from Maungmagan, which makes it a great day trip option for travelers exploring Maungmagan.
You can base at Dawei and go for multiple-day trips to each beach or take a boat trip.
Nebule is a golden sand beach with plenty of viewpoints atop the cliffs on the shore, and one hilltop pagoda is a fantastic place for a short hike around the sunset. You can enjoy swimming and snorkelling as well.
Getting to Nebule Beach – You must reach the nearest town Dawei by a flight or bus and then take a boat ride to the beach.
Teyzit (Tizit) Beach
Teyzit is the farthest of the famous beaches from Dawei town and is the beach to go to if you want a crowd-free beach day. A few travelers visiting Maungmagan plan a day trip to Teyzit.
Apart from that, you will mostly find local fishers at work and their kids swimming in the golden sand beach with crystal clear water. You can choose to swim with them or try snorkelling.
You can cycle or walk to Launglon village, which will also be your point of entry, to savour some local dishes. The facilities are basic, with limited shops, so plan your trip accordingly.
How to reach Teyzit: Fly into Dawei from Yangon or Mandalay. Or arrive by bus. Then hire a tuk-tuk ride or rent a motorbike to Teyzit beach, passing through Launglon.
Po Po Kyauk Beach (Grandfather Beach)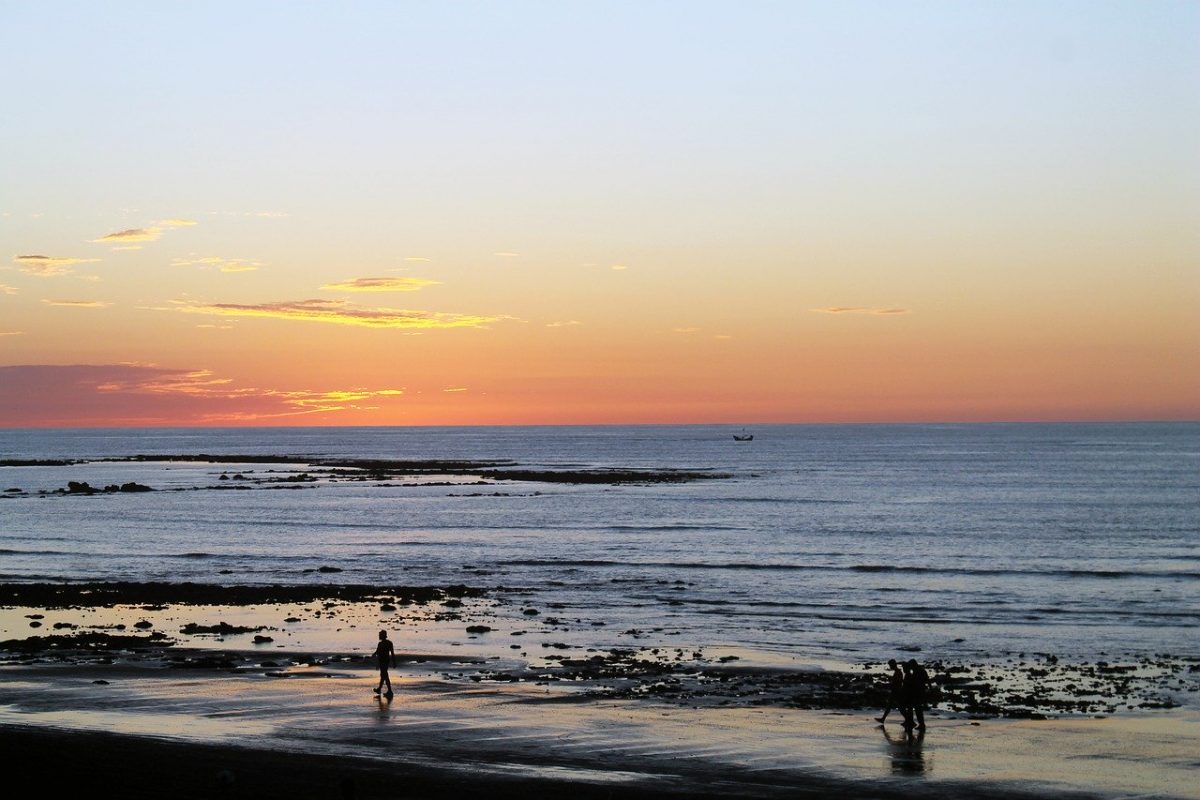 Famous as 'Grandfather Beach', it is one of the beaches in Dawei, which is another day trip option. It is long enough for you to cycle around or take a stroll. Thanks to its location, very few tourists visit this beach, so you will probably be by yourself as you witness some gorgeous sunsets.
Getting there: You can take a boat from Dawei port town or Maungmagan beach.
Pa Nyit Beach
If you are looking for one of the best beaches in Myanmar, which is also a great destination to go off the beat, then Pa Nyit is the place to go.
No matter what time of the year, this golden sand beach with dense forests receives hardly any tourists. So it is the perfect place if you want to escape for some time in solitude!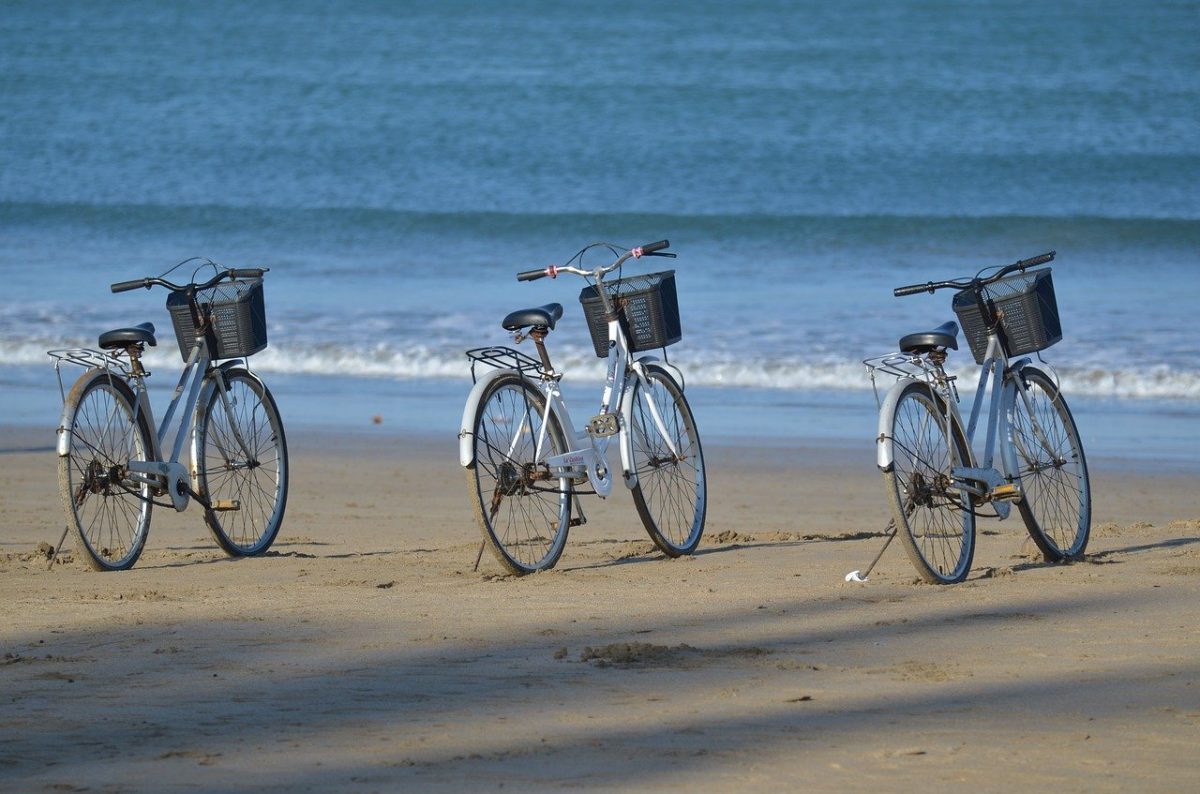 How to reach Pa Nyit Beach – You must travel to Dawei by flight or bus. The nearest village is Launglon, which can be reached by hiring a motorbike or a tuk-tuk.
Kanthaya Beach
Kanthaya is another beach in Myanmar that's surprisingly unexplored, despite its close location to Ngapali beach. It is a golden sand beach with clear waters for about 4.5km.
It is one of the best beaches in Myanmar to explore if offbeat beach destinations are what you want. Completely underdeveloped for tourists is what makes it enticing, as you will explore the rugged coastline lined with fishing villages.
You will witness the village life and their means of livelihood like fishing and handicrafts, and now tourism is seeing a boom.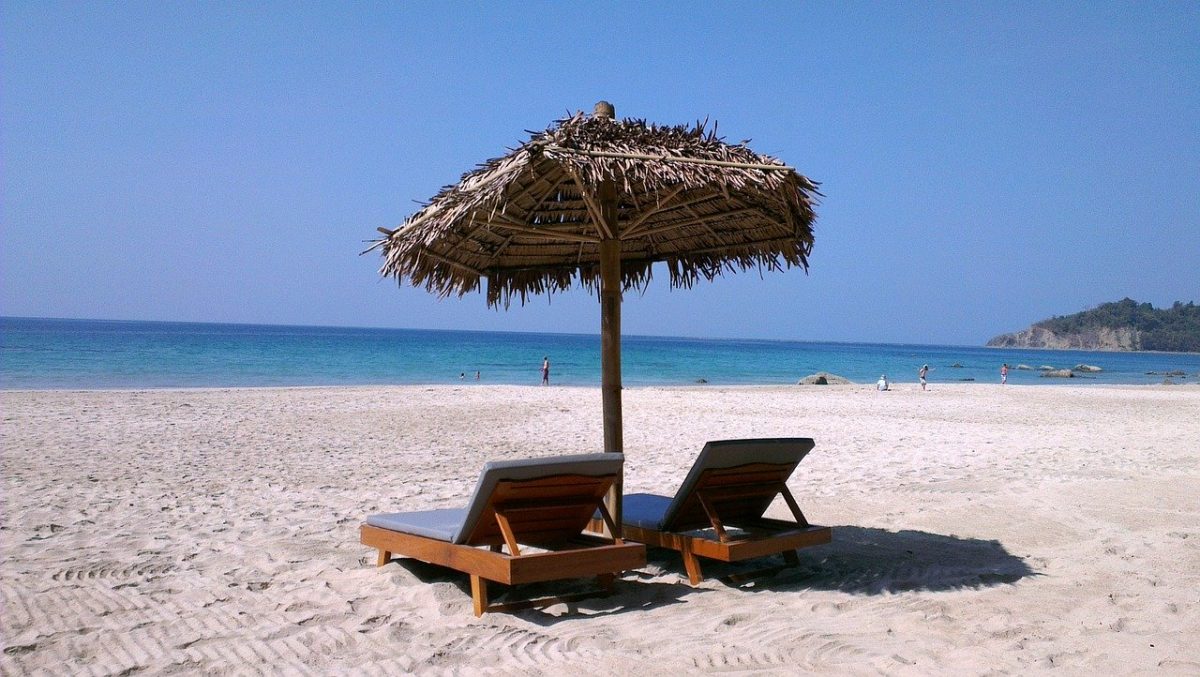 Villagers turn into local guides to help you explore the beach. You can rent a kayak or take boat trips to nearby uninhabited islands for snorkelling and swimming. You can get to see their houses and even get to taste home-cooked seafood delicacies if you want.
Rent a motorbike to ride along the coast, which offers stunning sea views. This is where to hire a bike and explore traditional thatched huts, fishing villages, handicrafts and abundant wildlife. You can stay overnight in local houses that they offer as guesthouses to visitors.
How to reach Kanthaya
From Yangon to Kanthaya beach – You can fly from Yangon airport to Ngapali and rent a tuk-tuk or a cab to reach Kanthaya. It takes about 3.5 to 4 hours to reach.
BEST BEACHES IN MYANMAR – KNOW BEFORE YOU GO
The best time to visit beaches in Myanmar is from December to March. And if you are in the country during the monsoon from June to October when the region receives torrential downpours, it is best to avoid traveling here. Most roads would be inaccessible, and beach resorts are closed during this time.
The Burmese are conservative in their beach attire. You will find locals enjoying the beach clothing, and this is the norm. Avoid bikinis or anything too short or inadequate when hitting the beaches. Also, you would visit traditional fishing villages when you explore beaches, so it is best to dress modestly.
Many of these beaches have little to no proper amenities in terms of food and drinking options and essentials. So plan your trip keeping this in mind.
I hope this guide will help you enjoy the best beaches in Myanmar. You might check out other resources to plan your Myanmar trip.
OTHER POSTS FROM MYANMAR TO PLAN YOUR TRIP
PIN BEACHES IN MYANMAR TO READ LATER