Getting from Bagan to Inle Lake is very convenient. Both Bagan and Inle Lake are among the top destinations in Myanmar itinerary for travelers, and, hence over the years, the ways to travel between Bagan and Inle Lake has got better. You can travel by bus, car or take a flight. In this post, you will find the details on how to get to Inle Lake from Bagan, considering the budget and time. 
The distance from Bagan to Inle Lake is about 340km. Most people would travel from Yangon to Inle Lake or Nyaung Shwe, the town closest to the lake. 
Bagan To Inle Lake By Bus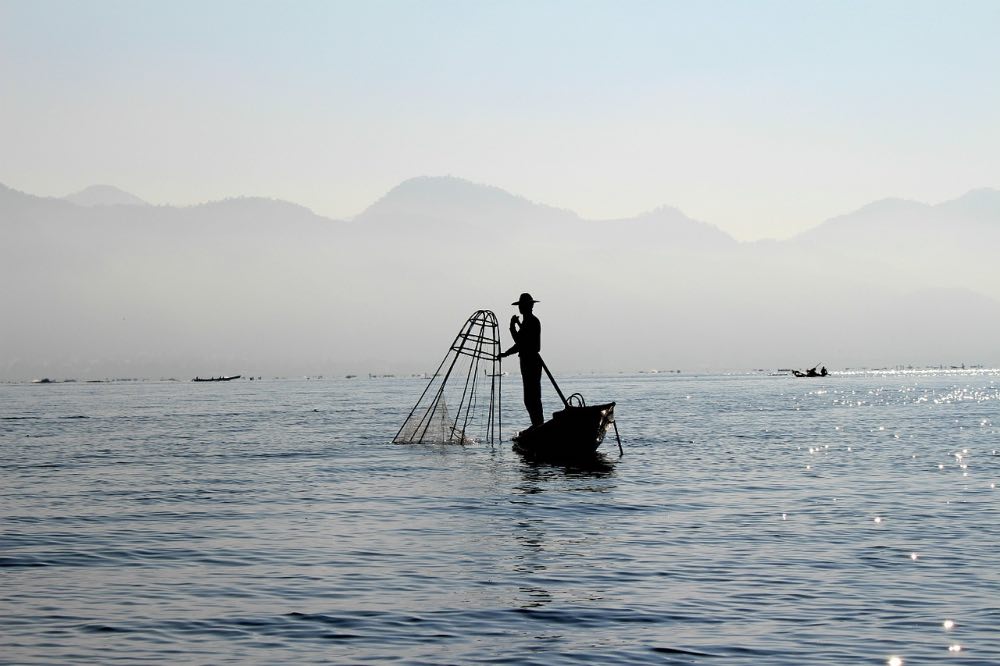 Traveling by bus from Bagan to Inle Lake is the most popular choice among many. There are many buses available from Yangon to Nyaung Shwe, the nearest backpacking town to get to Inle Lake. It takes around 8 to 10 hours to reach from Bagan to Nyaung Shwe by bus.
There are different types of buses to reach Inle Lake – minivans, regular buses and VIP buses. Both regular and VIP buses are air-conditioned, have reclining seats and are comfortable. You'll get blankets, drinking water and some snacks. 
The VIP buses have 2+1 layout though, and have extra leg space and are better. The price difference between the two is not much, so I would highly recommend you to book VIP buses while traveling in Myanmar if buses are your choice.
Editor's note: 7 Best Day Trips from Bagan That You Can Plan
At the entry of the town, foreigners need to pay 15,000 Kyat as an entry fee for Inle Lake. Keep this ticket with you at all times while exploring the lake.
There are buses during the day that usually leave early in the morning around 6 or 7 AM as well as buses in the night. The cost of the bus is around 10 to 25 USD per person.
I used 12goAsia to book the buses while traveling in Myanmar, and it is super easy to use and get the best prices because you can compare the timings, reviews of the buses and plan your trip in one go online. You don't need to take a printed copy of the ticket to board the bus as well.
Editor's note: How To Get From Bagan To Mandalay? – Should You Take The Boat?
Some tips for traveling by bus from Bagan to Inle Lake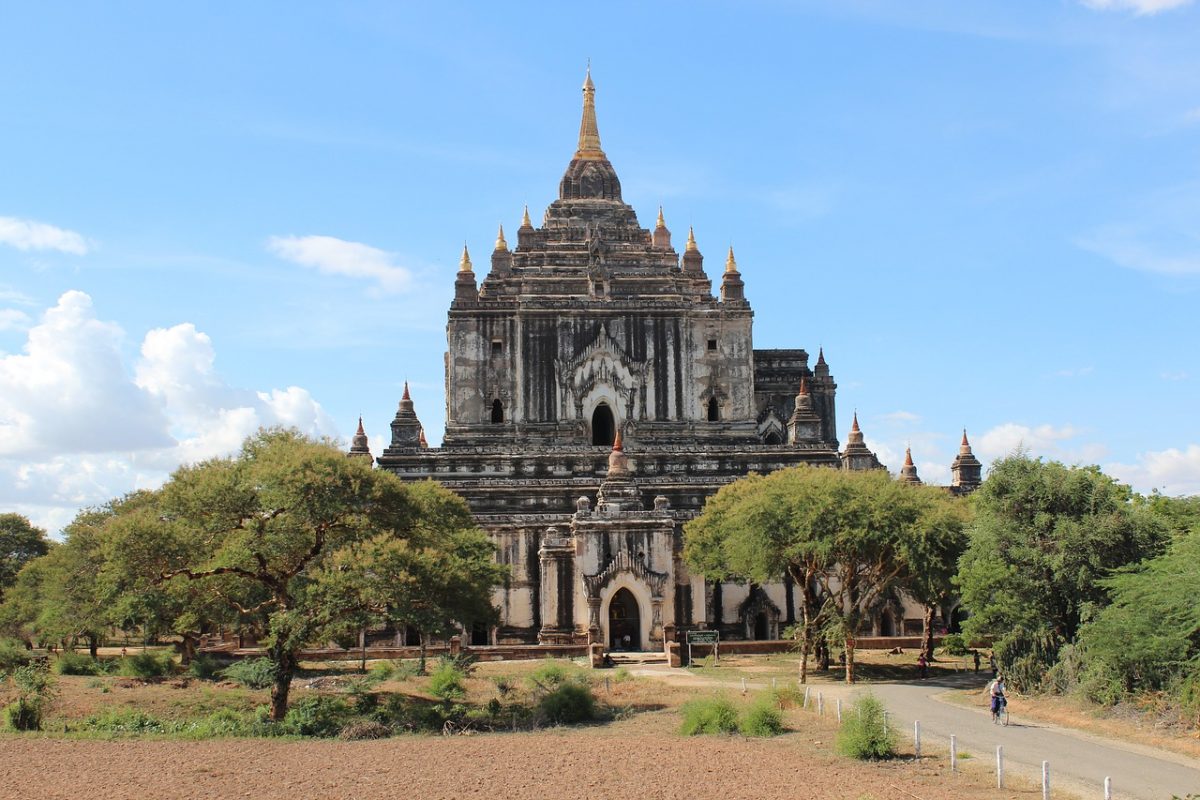 The JJ express Bagan to Inle Lake buses, especially the VIP ones sell out very soon because of their popularity, especially during the peak season. Hence it is better to book a few days in advance.
Taking Bagan to Inle Lake night bus is a great way to save your money on a hotel for the night. Also, you'll reach early in the morning around 4:30 AM or 5 AM. This means you can keep your bags at the hotel upon arrival and go on a boat tour to witness an amazing sunrise at Inle Lake.
Another advantage of booking a JJ Express bus from Bagan to Inle Lake is that they offer free pick up and transfer from your hotel to the bus station. This is highly beneficial because the station is far and outside the town.
Carry some snacks/food with you as a backup. The buses stop usually for a break but you might not like what you find to eat.
The air con in buses makes it too cold, which looks like a norm across all of the routes in Myanmar. Carry a jacket or a sweater and socks.
The entry ticket of 15,000 Kyat needs to be paid in cash. So make sure to carry enough money with you. Otherwise, you will end up searching for ATMs(which are only a few) in the early morning hours.
By Minivans
If you want the cheapest option, you can also get to Inle Lake from Bagan by minivans. But most avoid them because of very limited leg space and the discomfort, especially unbearable during a night journey as it is almost impossible to get a shut-eye.
The price starts at 12,000 Kyat per person and takes around 8 to 9 hours.
Editor's note: How To Get From Yangon To Mandalay in Myanmar?
By Flight from Bagan to Inle Lake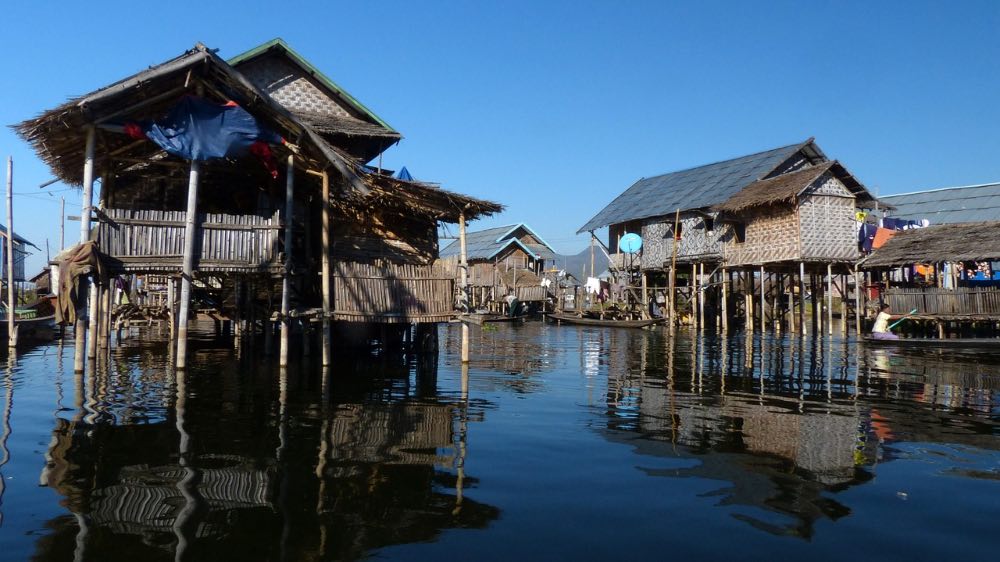 If budget is not your constraint or your time is, then taking Bagan to Inle Lake flight is the best option. The nearest airport to Inle Lake or Nyaung Shwe is Heho airport, which is about 50km away. 
It takes an hour to reach Inle Lake from Bagan by flight and costs around 80 to 130 USD per person. You can get better deals if you are booking in advance or flying during the offseason, but it is still the most expensive way to get to Inle Lake.
Here are some of the airlines that offer flights from Bagan to Inle Lake – Myanmar National Airlines, Yangon Airways, Air KBZ and Asian Wings Airways. 
It takes about an hour to reach Nyaung Shwe or Inle Lake from Heho airport. Taxis are available outside, but they can be slightly expensive, at about 30,000 Kyat. You can get a better deal if you share your ride with others, which is helpful if you are traveling alone. Also, haggle a bit for prices, because it is not uncommon in Myanmar for tourists to bargain.
Editor's note: How To Get From Yangon To Bagan in Myanmar?
Bagan To Inle Lake By Taxi
If you are traveling in a group or don't want to sit in buses, then taking a cab would be the possible option. You can also negotiate to explore the attractions on the way or around as well if you want to comfortably travel in Bagan or Inle Lake. 
It takes about the same time to reach, i.e, around 7 to 8 hours, and more if you make stops along the way. The price for a one way trip to Inle Lake from Bagan by car starts from around 120 USD to 220 USD. You can get the best deals if you book through your hotel or guesthouse rather than booking online or via tour operators in Bagan.
By Train
There are no trains from Bagan to Inle Lake. You have to go to Yangon to travel by train, but there is no direct connection between Yangon and Inle Lake as well. You need to take two trains, one from Yangon to Thazi and another from Thazi to Shwe Nyaung, which is the nearest station to Inle Lake. So train is not an option while in Bagan.  
OTHER POSTS FROM MYANMAR TO PLAN YOUR TRIP
How to reach Inle Lake from Yangon?
17 Best Bagan Pagodas That You Should Visit (Among the 800+temples)
How to get from Yangon to Mandalay– Bus or Train?
Watching Sunrise & Sunset in Bagan – Here is how to do it in 2019
Ways To Reach Bagan From Yangon in Myanmar
Offbeat Myanmar – 21 Awesome Things to Do in Hpa An
Crossing Thailand-Myanmar By Land – Here is a complete guide to do it
Pin this post to read later!
Connect with me on Facebook, Twitter, and Instagram for travel stories.