If you think Myanmar is just about Bagan, Mandalay, Yangon or Inle Lake, then think again. Hpa An is the new addition to the list. If you are spending a few days off the beat in Myanmar exploring beautiful Hpa An for its rugged countryside consisting of seemingly never-ending paddy fields sprinkled with limestone mountains, 10th-century caves, and lakes, it is likely that you might want to go on a few days trips from Hpa An as well. It is totally believable because Hpa An can do that to you – captivate its visitors making them stay for days! So wait no more and check out this list of best day trips from Hpa An.
Day Trips From Hpa An
1. Marvel at the Golden Rock or Kyaiktiyo Pagoda
Famously known as the Golden Rock, Kyaiktiyo Pagoda in Mon State is a top day trip attraction from Hpa An. It is one of the sacred attractions for the locals. The views of the landscape from the top are magnificent. It is located about 3.5 to 4 hours from Hpa An and on the way to Yangon. You can stop by overnight and head to Yangon.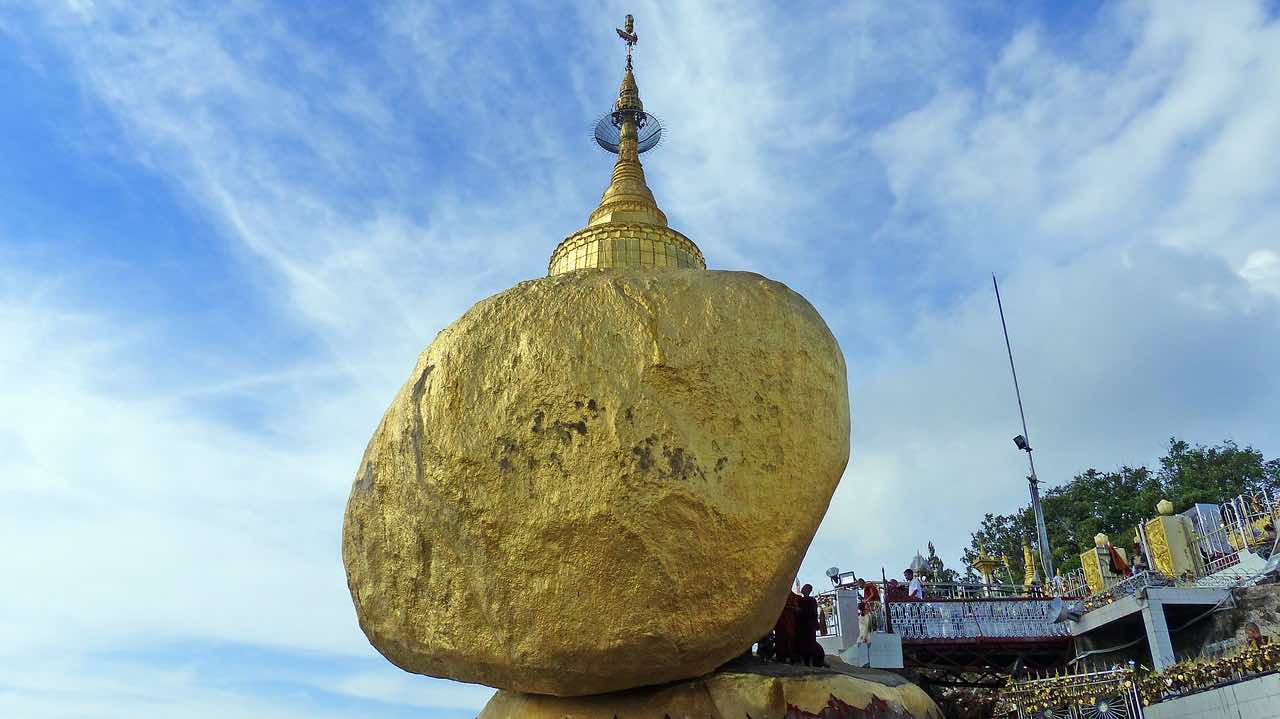 There is also Kyaiktiyo Falls close to this Pagoda, which is worth visiting if you have time.
How to get to the Golden rock: – There are buses leaving from Hpa An to Kyaiktiyo Pagoda every day a few times. These are small buses that can be booked at your hostel or guesthouse. It takes about 4 to 5 hours to reach, and costs around MMK 5000. It is best to book the first bus in the morning to have plenty of time. Some hotels have buses that drop you in Kyaikto, from where you need to take another bus to Kinpun, which is the nearest station the pagoda. Some tour operators and guesthouses offer buses to Kinpun from Hpa An directly. It is best to opt for this one.
You can take a tuk-tuk to get to the foot of the pagoda, and also to the falls if you have time.
Alternatively, there are plenty of guided day tours that can be booked at your hotel. They start at USD 50 per person and includes transport, guide charges, and light snacks. Kyaiktiyo Pagoda tours are best if you want to travel comfortably.
Note: Kyaiktiyo Pagoda is also located about the same distance from Yangon, and hence you can also plan a day trip to the Golden Rock from Yangon as well. There are great guided tours of Kyaiktiyo Pagoda from Yangon like this return group trip and this private tour, which are easy to book and have great reviews.
2. Visit the biggest reclining Buddha at Win Sein Taw Ya
Mawlamyine is another day trip from Hpa An. It is a quiet town located about 56km from Hpa An in Mon state. You can easily spend more than just a day. But you can very well take it up as Hpa An day trip to see the highlights, one of them being Win Sein Taw Ya, which is known for the giant reclining Buddha in the world. From the bus station, there are plenty of tuk-tuks available to the Pagoda.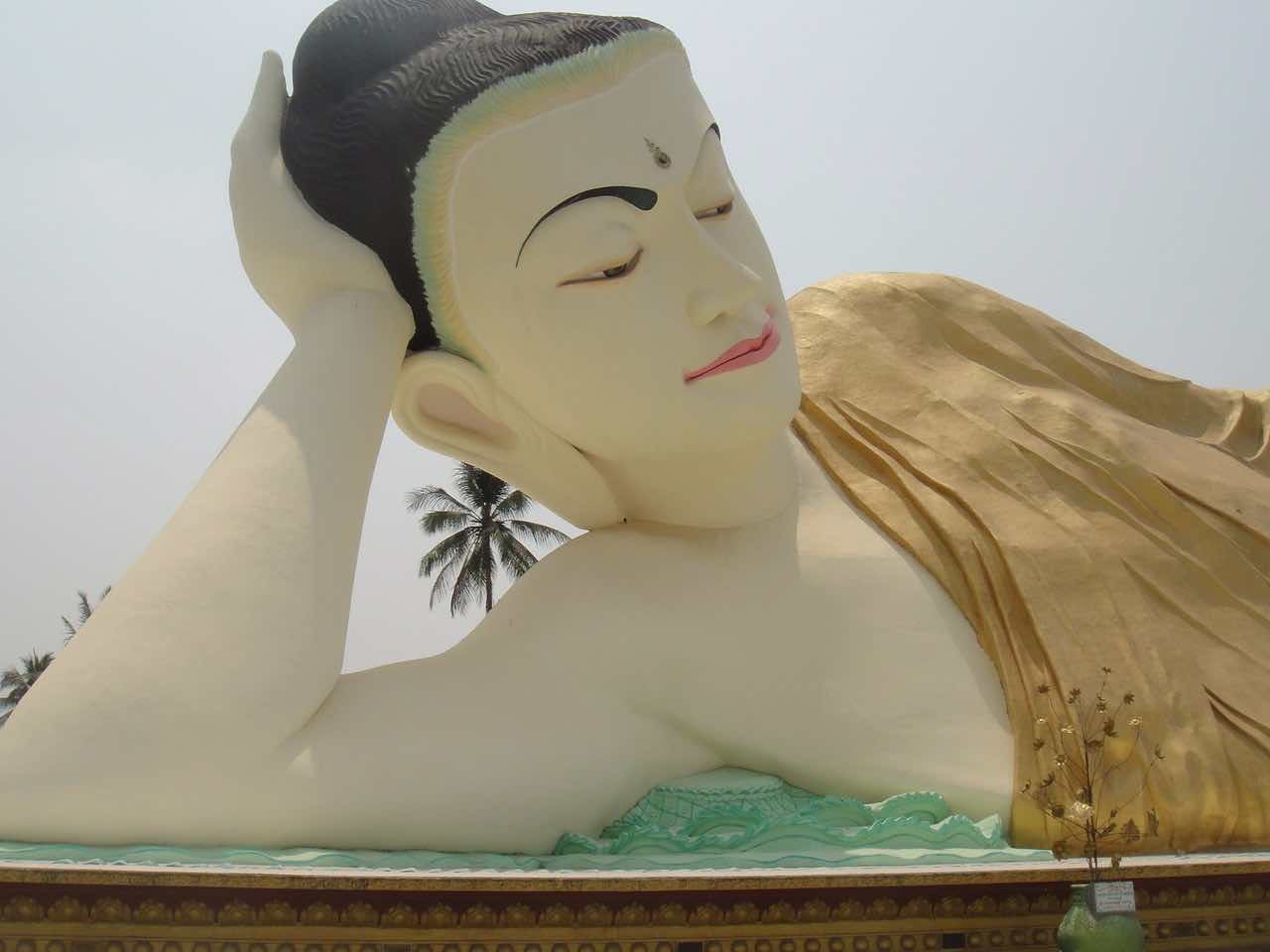 The other places worth checking out in Mawlamyine include Yadarbon Myint Monastery, which is a huge mansion consisting of a replica of the Lion throne of King Mindon and other interesting artefacts of his time.
If you are interested in knowing about the unique culture of the Mon people, head to Mon Cultural Museum, which has a great collection of the history, culture and traditions of Mon state. The museum opens from 9 to 5 PM and costs MMK 5000.
You can head to the colonial prison, built during the British rule. It is still in use today, and a walk inside the campus highlights the lives of the prisoners and the history of the prison.
In the evening around sunset, stop at Kyaik Tan Lan Pagoda located on a hill to witness spectacular panoramic views of the colours over the horizon before making your way back to Mawlamyine.
Off Beat Day Trips From Hpa An
3. Take a trip to Kayin Village for Adventure & Caves
If you wish to experience the true village life of the people in this region, the best way is to take a trip to Kayin villages. One of the day trips from Hpa An that is slightly off the beat is this one. Three villages – Kaw Ka Mate, La Ka Na and Ta La Kuu are known for the Buddhist pagodas, monasteries, and unique ways of life all of which you can get a glimpse if you take a walking tour.
On the way, you can plan a trip to Saddan caves, which is one of the must place to visit in Hpa An.
You can do this day trip from Hpa An by renting a motorbike or a tuk-tuk from the city centre. And then walk to the villages starting from Kaw Ka Mate. The entire walking tour should take between 5 to 6 hours and is about 5km.
Do you want to experience a heritage train ride in Myanmar? Then check out Yangon circle train & how you can do it!
4. Explore the city of Bago
One of the most popular day trips from Hpa An is Bago. It is about 200km and takes about 4 hours one way, but the journey is worth it if you want to enjoy a quiet historical town.
The city of Bago is most famous for the highest pagoda in the world, the Shwemawdaw Pagoda, which is magnificent and worth checking out for sure.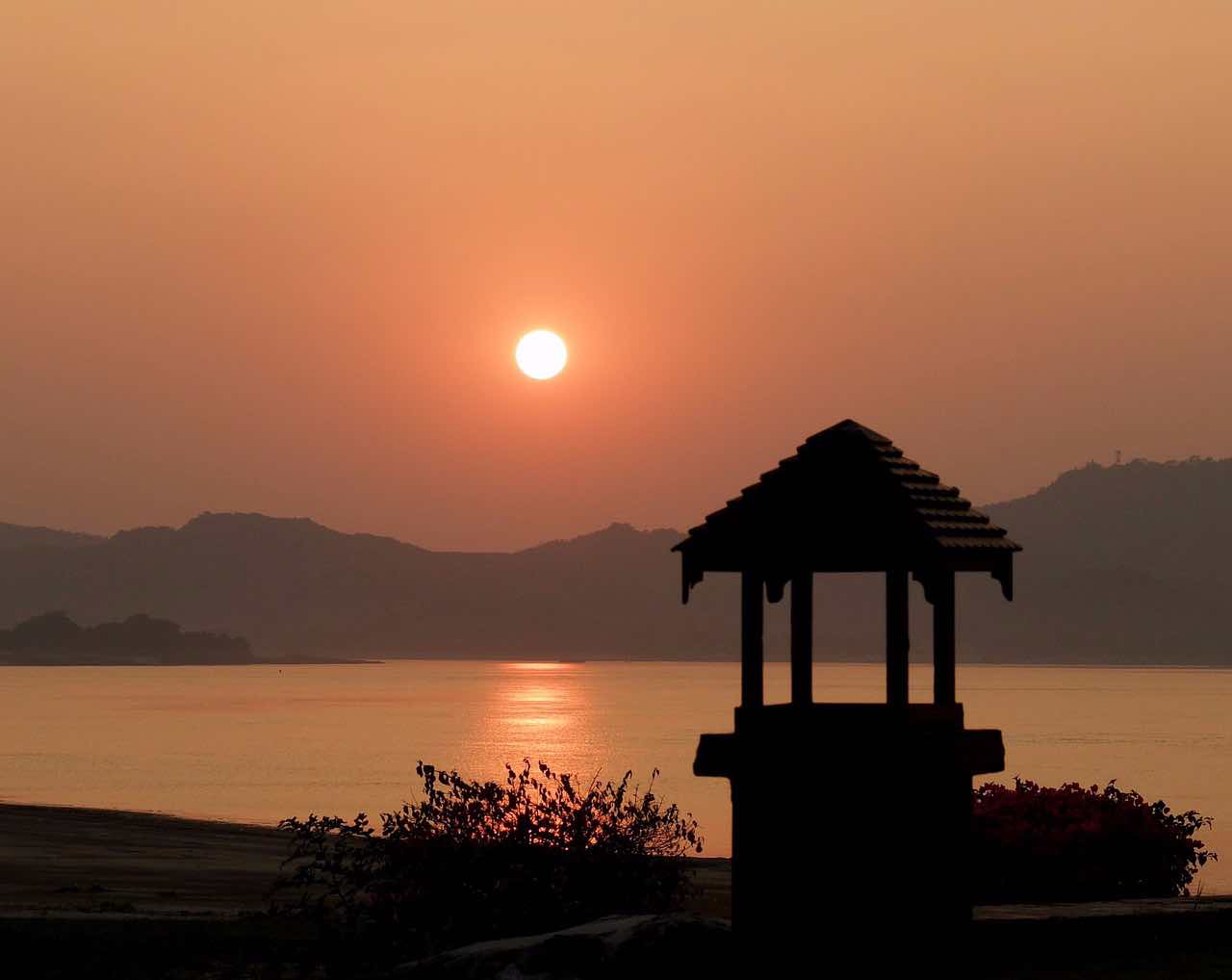 You can also explore the historical Kanbawzathadi Golden Palace, Mahazedi Pagoda and the beautiful statue of the reclining Buddha at Shwethalyaung. Spend your evening taking a sunset boat tour in the Irrawaddy.
How to get to Bago from Hpa An: There are buses leaving to Bago from Hpa An every day. You can book this through your hotel or guesthouse.
See the best of Yangon itineraries here.
5. Swim at Kyone Htaw Waterfall
It is still prohibited for foreigners to visit this place as of 2019. But I have added here so that you can always get the latest info from the locals when you are in Hpa An.
You can hike a bit, swim and relax in this beautiful Kyone Htaw waterfalls. It takes about 2.5 hours to 3 to get there and is now popular among the locals. You can hire a cab, and a guide is required as it's located amidst deep jungles.
OTHER MYANMAR POSTS THAT YOU MAY WANT TO CHECK
21 Best Things To Do in Yangon (With Itineraries for 1,2,3 & 4 Days)
17 Best Places To Visit In Mandalay
17 Best Bagan Pagodas That You Should Visit (Among the 800+temples)
How to get from Yangon to Mandalay– Bus or Train?
Watching Sunrise & Sunset in Bagan – Here is how to do it in 2019
Ways To Reach Bagan From Yangon in Myanmar
Offbeat Myanmar – 21 Awesome Things to Do in Hpa An
How to get from Mandalay to Inle Lake?
Crossing Thailand-Myanmar By Land – Here is a complete guide to do it
Pin this post to read later!
Connect with me on Facebook, Twitter, and Instagram for travel stories.
Subscribe to My Blog Posts for Travel Inspiration, Tips, Travel Guides & Stories. No Spam!