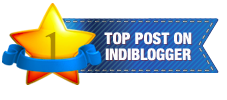 I had only seen the bright red murals, walls and series of dragons with many heads with intimidating large heads only in pictures, and its closely replicated forms in some Chinese restaurants that I had visited. But here I was, standing in front of one of the large dragons that flanked the stairs in Hue (pronounced Hu-way), Vietnam, and I was sure of only one thing – That these imperial characteristics looked beautiful in person, and uniquely mystic. After witnessing the various versions of this country called Vietnam, I was in Hue in central Vietnam, which was recovering from the effects of a storm that flooded Hue's neighbours including Danang, Nha Trang and Hoi An. Let me take you through the things to do in Hue, and let me tell you, Hue has many places for its travelers!
Hue History – The Imperial Capital City of Vietnam
Hue was the capital of the imperial Nguyen dynasty, that last ruling kingdom of Vietnam for 143 years. The Nguyen empire has its roots in China, and the history of this city dates back to the days before Vietnam was born, i.e, when it was a part of China.
Did you know that the country attained the name 'Vietnam' under this dynasty? Nguyen was the most powerful kingdom that ruled the country for the longest period during which the regions flourished, beginning from its first king Gia Long until its eventual fall paving the way for French colonization in the early 18th century.
Surprisingly, I couldn't see much of the French influence in Hue unlike in the other parts of Vietnam, where it is hard to miss. Such is the ubiquitousness of this rich imperial Chinese architecture, that is spread across the city in the form of the ancient imperial city and the 7 imperial tombs, all of which are listed on the UNESCO World Heritage sites.
Things To Do in Hue
The Forbidden Purple City
One of the best things to do in Hue is the Forbidden City. This centre of attraction of Hue is an ancient city within the modern town. This imperial city bears striking resemblance to the Forbidden City in Beijing in China.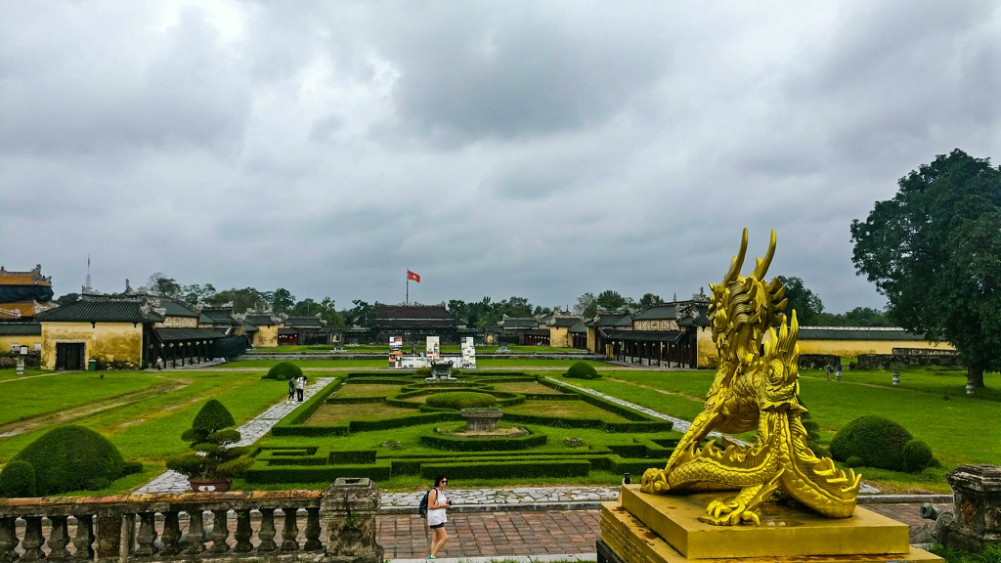 This old city surrounded by a wall and a moat that stretches for 3.5km was home to more than 150 monumental buildings, including the royal palace and was the residence of the royal family, ministers, and a selected few officials. Important ceremonies and celebrations were held in the city, with the huge stage at the centre in front of the palace being the venue on these occasions.
Recommended read: 30 Things to Know Before Visiting Vietnam
Dai Noi, or the Royal Palace stands at the entrance once you cross the gate from the front. There are just over 10 building inside the wall, with the others being destroyed during the wars including America's war on Vietnam. In fact, nothing remains to stand for its name – 'The Purple City', but the recent efforts to restore and renovate can be seen. But being the capital probably makes it a 'must visit', and it is worth a visit anyway.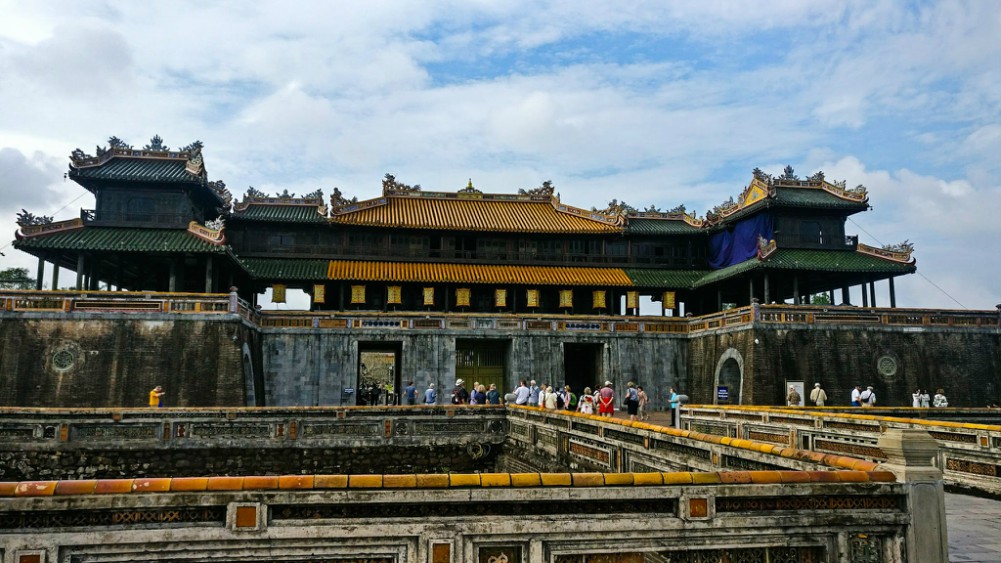 One courtyard leads to the other until you reach the last one that's in a decent state to be visited. There is a museum as well that takes the visitor through the history of Nguyen dynasty and the events of Hue. There is also a video that showcases digital restoration of this city.
The Royal Tombs of Hue
Khai Dinh Tomb
One of the unusual things to do in Hue is to visit the tombs of the royal families. Although it's unusual, the tombs are one of the top things to do in Hue. Of all the imperial tombs, this one became my favourite. Dedicated to emperor Khai Dinh, this tomb is located surrounded by an abundance of nature, and nothing else! I was surprised to see how it looked more like a European cathedral from the outside, and suddenly like the Pagodas of Vietnam from within the walls.
The perfect mix and the intentionally added shades of grey fit perfectly with the landscape. The best part is the palace with the statue of the king on his crown, the walls of which are adorned with beautiful glass art, and paintings depicting much local folklore.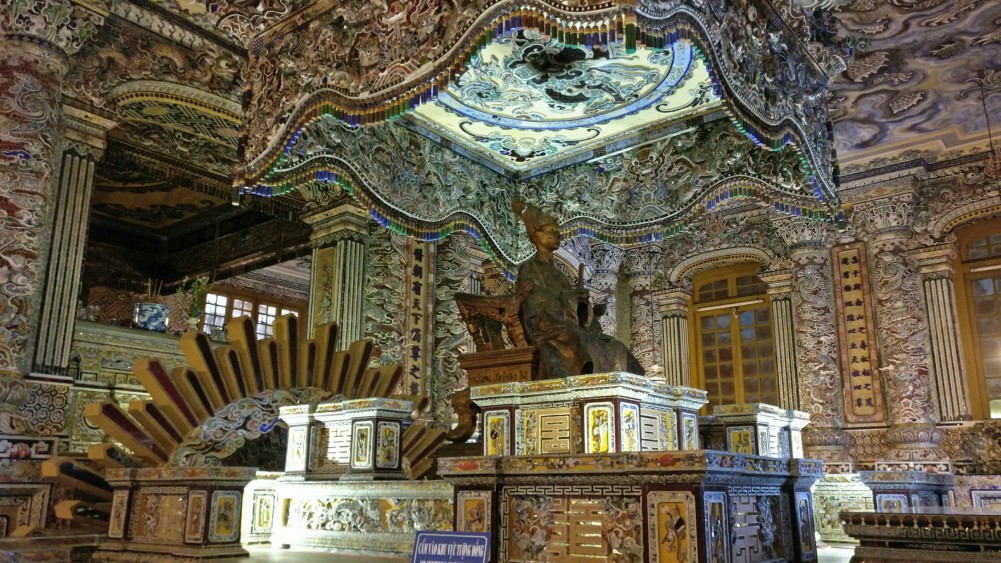 Tomb of Tu Duc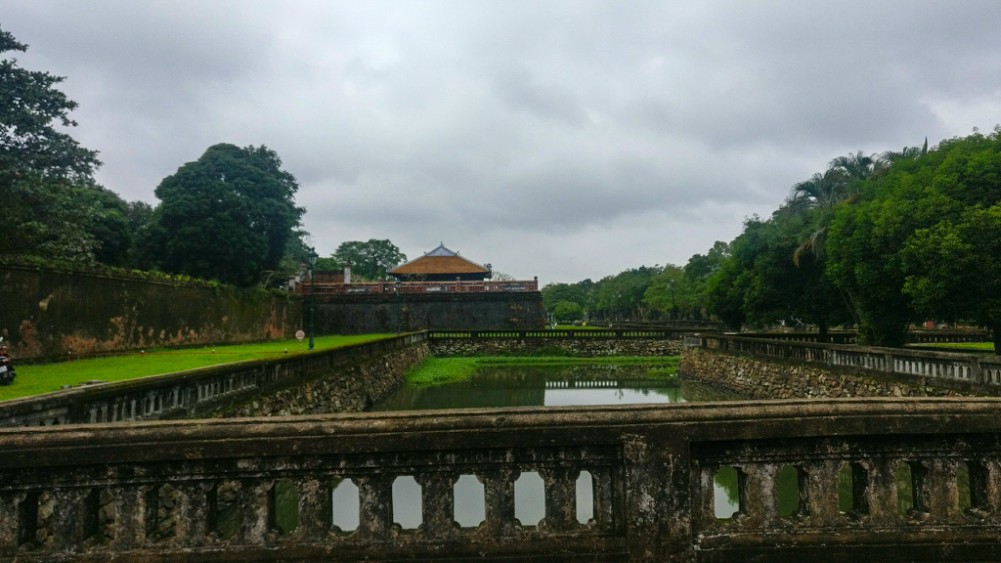 The tomb of Tu Duc was also the residence of King Tu Duc, where he spent most of his good times. Sprawling with lovely gardens surrounding a moat that runs throughout the walled palace, the king loved this place so much that he wished to be laid to rest here. This was also the place to head during the summers for the royal family. This is the biggest of all the royal tombs in the area and bears a great influence on Chinese architecture.
Recommended read: A Travel Guide to Dalat – The Chic Hill Station of Vietnam
Tomb of Gia Long
Gia Long was the founder and the first king of Vietnam's imperial kingdom, and this place is not included in the combo for some reason that surprised me. It is also a bit off the city as well as the others, but worth visiting along with the others
Minh Mang Tomb
The route to Minh Mang tomb itself is prettier than the place, and I loved the journey more than the destination in this case.
Entry Fees: Each of the tombs and the imperial city have different entry fees that can be bought directly at the place. If you are visiting all of the above (except Gia Long), it is best to buy the combo ticket that is priced at 360,000 VND
Thien Mu Pagoda
The most well-known pagoda of Hue, Thien Mu is for you if you love the unique temples of SE Asia. This 16th century Pagoda is also the tallest religious building in Vietnam, and a part of it remains unaltered as natural disaster destroyed the original structure.
Trong Tien Bridge
Trong Tien Bridge is one of the oldest bridges in Hue, and over the serene perfume river, it is today an icon the of the modern city of Hue. It is not as big as the Dragon bridge in Danang, but every bridge has its own charm and it would be a crime to compare!
Museums
Although they are not big, there are some museums that you can check out. There is the Ho Chi Minh Museum, a War Museum, a Museum of Royal Fine Arts and the Museum of Antiquities which all are worth a visit.
Recommended read: Motorbike Diaries – A Drive to Hai Van Pass, Monkey Pass & Danang
Traveling in Hue – How to visit the places of Hue?
Book a Tour in Hue
Most of the hostels and hotels have scheduled group tours every day to all of these places, either by a cab or a bus for a group of 10 to 20 people. Some of them even include lunch or a boat tour, and the prices are more or less the same wherever you book the tours. This is expensive of all and of course the most convenient as well.
Here are some of the popular tours in Hue that you can try:
Hue City Full-Day Demilitarized Zone Tour
Hue Private City Tour: Thien Mu Pagoda, Dragon Boat & Crafts
Hue: Royal City Street Eats – Evening Food Tour
Hue: Full-Day Private Jeep Adventures City Tour
Take a Motorbike Tour in Hue
If you don't like group tours or don't want to explore on your own either, then you can opt for a motorbike tour, where you would be the pillion rider, where the biker would take you everywhere. I didn't try this nor check for prices, but this cheaper than the group bus tour for sure. Some of the popular motorbike tours in Hue that you can opt for are:
Hue's Hidden Gems by Motorbike
Hue 6-Hour City Tour by Motorbike
Hue: Afternoon City and Local Food Tour by Motorbike
Hue: 5-Hour Street Food Tour by Motorbike
Hue Buddhist Tour by Motorbike
Rent a Motor Bike
To me, riding a motorbike is the best way to get away to new places. And as in every other city that I visited, I rented a motorbike from my hostel for 100,000 VND (4$) and 2 litres of fuel at 40,000 VND.
The moment I started, it started raining as well, and the weather can be quite moist even in November. But the rains didn't dither me, and I put on my useful-but-hard-to-believe-by-its-looks plastic raincoat and drove a bit hoping to get out of the city centre at least.
After a while, I was out amidst the lush fields, where the country life of Vietnam was at its best – raw and simple. The cows grazed, and the hens kept loitering in the backyard and sometimes right on the road when they got too excited to notice the carrier vans honking.
Buildings and shops disappeared and bridges with rivers beneath appeared. In no time, I was driving on the road surrounded by mountains on the horizon. The murky weather with a tinge of mist aggrandised the landscape to a new level.
Renting a motorbike is surely the cheapest way to explore Vietnam, and that includes Hue too. So if you love biking, do not miss this experience. However, it is important that you are cautious enough while on the road. I met at least 5 guys who had met with an accident, where one looked really bad and another had a miraculous escape from a head-on collision with a bus. But if you are an Indian with enough experience driving on the roads in India, it would be a cakewalk. Anyway, my point is that just be safe than be sorry!
Hue Travel Guide
Much of Hue can be explored in 2 to 3 days. 3 days makes it for a comfortable trip to Hue, while 2 days would accommodate most of it. You can even spend just a day in Hue if you are running short of time – Yes, it's definitely worth it if you love history, and want to experience a replica of the imperial kingdoms in China.
But just don't expect to be anything like the previous destination that you would have visited in Vietnam. Instead, be prepared to be swayed away by the dragons, moats, meticulously sculpted monuments, royal tombs and the bright red walls adorned with paintings.
Recommended read: Mui Ne – Why This Isn't Just Another Beach Town of Vietnam
Hue Itineraries
Below are the various itineraries for Hue, which can be used for your trip depending on how many days you wish to stay in the city.
Hue in 1 Day
You don't have to deal with FOMO if you have just a day in Hue. Instead, head out to check what Hue is known for, which includes these:
Start either from The Forbidden Purple Imperial City, passing through The Perfume River, which is in the centre of the city. You can drive out of Hue next to head to Khai Dinh Tomb, Minh Mang Tomb, and Tu Duc Tomb. Check out Thien Mu Pagoda in the end on the way back if the sun is not down yet (but you'll have to drive to the centre again as it is close to the Imperial city).
The other way around is to first visit all the royal tombs and then to the Imperial City along the Perfume River, which would also allow accommodating Thien Mu Pagoda if you have some time left.
You can try this Hue Heritage Tour: Full Day from Hoi An if you are short on time. The other tours that you can opt for are Hue City by Cycle Rickshaw: Half-Day Private Tour and Full-Day Hue City Tour which also comes with Entrance Fees and Lunch.
Quick Tips: The easiest way to explore more when you just have a day would be to explore on a bike. Also, start as early as possible. If you are a morning person unlike me, you are in a better position as the heritage sites open as early as 7 AM in the morning, which gives you enough time to not feel rushed. Also, all of these sites need some walking around. So make sure to allocate sufficient time for each, say an hour.
Hue in 2 Days
I feel 2 days is the ideal time for Hue to check off the places of interest in Hue as it would be neither too quick nor too slow. A cost-effective way to save this would be to do one day on foot and the other on the bike.
Day 1: You can start with the Imperial city in the morning by taking a long walk along the Perfume river if you wish to explore on foot.  You can walk on the iconic Trong Tien bridge over the river to reach the imperial city. Then head to Thien Mu Pagoda. The second half can be spent either heading to another pagoda in the centre – or head to any museums of your interest.
Day 2: Rent a bike and set out for a tomb tour or book a group tour for the tomb. Depending on how soon you start and the time you take, you would be left with some time just around the sunset. Pick a place by the bridge to witness a serene sunset with a beer if the sky is clear.
Hue in 3 Days
3 days in Hue would give you enough time to get a glimpse of the two versions of Hue – the ancient capital city with the modern city of Hue. One that takes you back in time, and the other that lets you enjoy the small yet vibrant town of Vietnam that is home to cool cafes and little local shops to savour the nightlife.
Day 1 & Day 2: The above-mentioned 2-day itinerary could be included here.
Day 3: A motorbike trip to Hai Van Pass – Hai Van Pass is one of the most cherished challenging trail amongst the bikers, which was popularised even further after Top Gear ran an exclusive motorcycle episode on this pass. It is a 21km stretch that runs along the coast and is popular as the 'Pass of Ocean Mist' as it encounters Chinese sea waves when the weather gets bad. Add to it the sharply curved roads that elevate as its progress, it's a perfect thrill-seeking adventure for a biker.
Unlike the one I did – the lesser known Monkey Pass which can be done from Hoi An, this drive is closer from Hue. So if you want a whole day for an exquisite, hair-raising drive that culminates in a feast for the senses when you witness the panoramic views, go for it!
Quick Tips: It would be better if you sandwich the Hai Van pass drive, meaning on day 2, as it would give you a much relaxed third day where you would also take time to cool off your tired back!
All these itineraries are based on my experiences alone, and these aren't either the only ways or the best ways of course but my suggestions to make the most of your time!
Recommended read: Motorbike Diaries, Vietnam – A Drive To the Hai Van Pass, Monkey Pass & Danang
How to Reach Hue
If you are traveling from North of Vietnam: You would be probably arriving from Phong Na, and there are two buses every day and the journey time is 4 to 5 hours. The price is usually between 120,000 to 150,000 VND depending on the operator. You can book at your hostel/hotel over the counter or with tour operators that are omnipresent. Irrespective of where you book, the prices don't differ much.
The other option is to take a train from the nearest railway station Dong Hoi, that is over 60 km from Phong Nha. The train price ranges between 14$ to 18$ currently.
You can book the train tickets online in advance here.
If you are traveling from South of Vietnam: If you are coming to Hue from the south like I did, you would arrive from Danang or Hoi An, and there are many buses regularly from both the places, which can be booked at your hostel.
By train, you can travel from Danang to Hue directly, but there is no direct train between Hoi An and Hue. You can book the train tickets online in advance here.
Where to Stay in Hue?
Like the rest of Vietnam, Hue has all range of accommodations according to your preferences. The central area is the walking street – Thừa Thiên Huế (Available on the Google Map), which has a night market and vibrant cafes for a decent nightlife.
Hostels: There are many budget hostels if you are looking for good dorms/private rooms. I stayed at New Life Homestay, and it was totally worth the money. I just loved the place! Check out the prices to book below.
[button link="http://www.booking.com/hotel/vn/new-life-homestay.html?aid=1248558&no_rooms=1&group_adults=1″ rel="nofollow" newwindow="yes"] Check the Price of New Life Homestay[/button]
Some of the other good hostels are: Amy 2 Hostel, Everhome Hostel and Sala Homestay
Hotels/Guest Houses: These are some of the mid-range hotels – Charming Riverside, Kha Hotel, and Hue Boutique Hotel
This is it for Hue! Have a wonderful trip! Let me know in the comments below or get in touch with me online if you have any questions. Here are the other posts to help you plan your Vietnam trip.
95 Fabulous Things To Do in Vietnam
30 Things to Know Before Going To Vietnam
Dalat – A Travel Guide To Vietnam's Mountain Town
Hoi An in Pictures – The Most Instagrammable Town of Vietnam
Interesting Places To Visit in Ho Chi Minh
2 Days in Hanoi – A Travel Guide To Vietnam's Capital
A DIY Travel Guide To Vietnam's Caves in Phong Nha
Things To Do in Tam Coc Ninh Binh
Mui Ne – The Beach Town of Vietnam  
Share the Love. Pin this Post!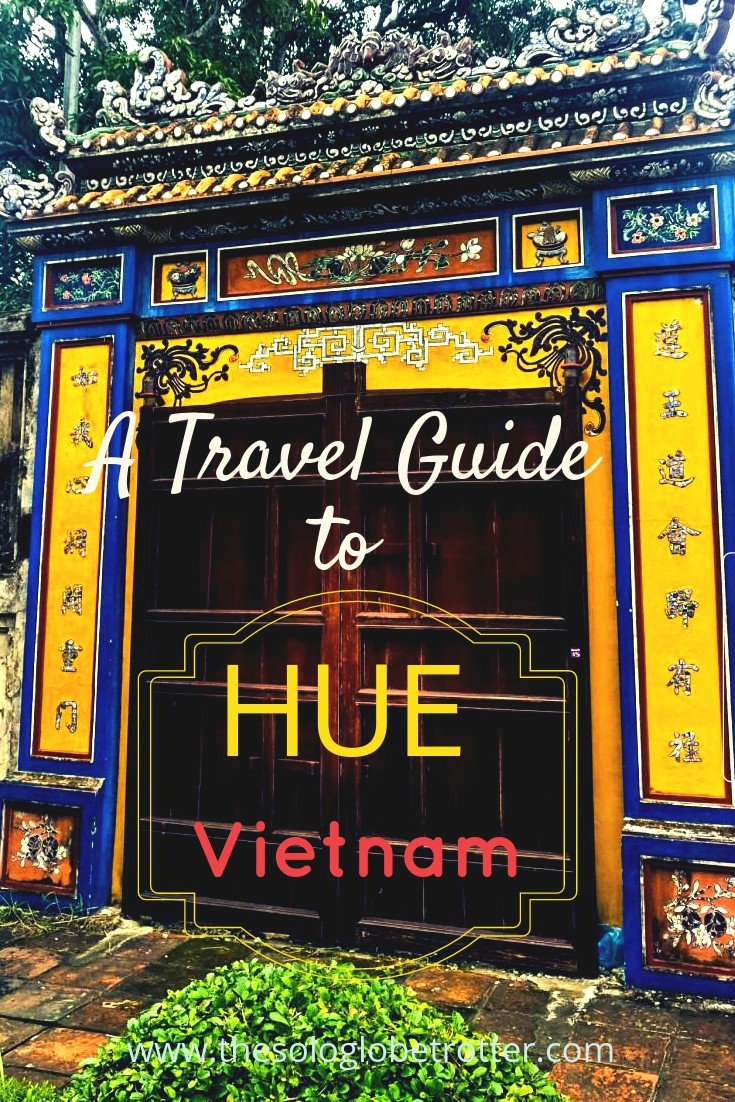 Note: This post contains affiliate links, and if you make any purchase, I would get a small sum without any extra cost to you.
Connect with me on Facebook, Twitter, and Instagram for travel stories.
Subscribe to My Blog Posts for Travel Inspiration, Tips, Travel Guides & Stories. No Spam!
* indicates required