Want to find out the things to know before visiting Vietnam? It is one of the most popular countries in SE Asia visited by the backpackers across the world, but it still isn't the country that people go visiting back like its neighbor Thailand, which converts many of its visitors to permanent fans that end up going there back and forth. While Vietnam clicks with most people, it's a shame that still many aren't aware how gorgeous this country is! Maybe they didn't know a few things or they hadn't prepared or planned well. Whatever the reason is, knowing a few things before will give you an idea of what to expect in Vietnam, making you like and enjoy it when you visit. So go ahead and check out these things to know before going to Vietnam.
Here are the things to know before going to Vietnam
1. Visa is easy, but come prepared
Vietnam is easy in providing Visas, and it has different rules for different countries. If you have an Indian passport, you can either get the visa on arrival or get an eVisa. Similarly, nationals of more than 30+ countries are eligible for a visa on arrival. I have written a detailed post on how to get a Vietnam Visa with an Indian passport. The post has the link to the website that lists all other country details for Visa.
Also, if you have the UK or the US passport, you could travel in Vietnam for the first 15 days for free, post which you'll have to visit the embassy to get renewed if you think of extending your trip. Similarly, there are no multiple entries allowed and in case you travel to other countries like Cambodia or Thailand and wish to come back, you'll have to have the visa ready.
I met many travelers from Europe and the US who had a tough time going back and forth to the embassies to get their visa renewed – one of the many things when this is your first time in Vietnam. So no matter what your nationality is, sort out your visa before you arrive in Vietnam.
Recommended read: Solo travel in Vietnam – What to expect and how to plan your trip?
2. Don't let the size of the country fool you
One of the things not to do in Vietnam is to underestimate the size of this country. It might look like a thin strip of land next to the sea on a map, but did you know that the length of the country from the north to the south is more than 1800km at least? And it takes more than 36 hours to travel from Hanoi to Ho Chi Minh! Now you get an idea of Vietnam's size, right?
3. Have a rough itinerary in mind
Since you shouldn't take Vietnam for a little country, having a rough itinerary for your Vietnam trip surely goes a long way. You don't plan everything end-to-end but make an outline or a trail that you would want to cover in Vietnam. The minimum time to travel in Vietnam from the north or the south to the other end is 3 weeks.
This is close to the ideal time to travel in Vietnam as ideally, you need at least a month to explore Vietnam to a certain level. Anything less than 3 weeks mean you have to forgo a few places obviously, but the key lies in how many places you want to explore.
You should also add travel time. If you are moving from one town to the next nearest (which would ideally be the case), note that there aren't late-night buses for overnight journeys. It takes 4 to 5 hours to travel to the next town, and the best you can do is to take the first bus or the last bus (which is around 5 to 6 PM) to cut travel time, which still takes away some time to explore attractions. If you are short on time, take the domestic flights which are almost equal or sometimes less than a train ticket.
I traveled for 3.5 weeks traveling from Ho Chi Minh to the north. But I couldn't spend enough time in North Vietnam, and I felt I needed a week more to feel contended!
Btw, if you are wondering what to do in Vietnam, you can check my post on the 95 things to do in Vietnam.
Recommended read: What to do in Vietnam? Here are the 95 things to do in Vietnam!

4. Weather isn't the same everywhere
One of the most important things to know before going to Vietnam is to study and understand Vietnam's weather. With such an elongated country, it's only natural the weather is significantly different from region to region in Vietnam. This is how extreme the weather can be – It was snowing in Sapa while I couldn't tolerate the hot sun in Mui Ne when I was traveling in Vietnam!
Categorising the country into three regions, here's what to know about Vietnam's weather.
Northern Vietnam: The winter is very cold, especially in places bordering China, and the temperature drops to single digits and even minus degree Celsius temperatures are common in the north of Vietnam. The summers are hot and it showers sometimes as well during this season. The wet season is often accompanied by typhoons and storms that cause landslides and other natural calamities.
So the ideal time to travel in the north is just after the summer and before the arrival of the monsoons, i.e between March & May. Or right after the monsoon and before the onset of summer between October & November (which can be tricky given the typhoons).
Central Vietnam: The weather in the central is tropical in nature where dry weather lasts between January & August, monsoons arrive in August and last until November, given the window for ttravellers between October to January.
Southern Vietnam: As you go south in Vietnam, the climate is full-fledged tropical, characterised by two seasons prominently, the wet and the dry, which is more or less same as the above in central Vietnam, making it ideal for travel from December to April.
Typhoons in Vietnam: As I said earlier, Typhoons are a common occurrence in countries like Vietnam or the Philippines. And entering Vietnam without knowing about them is a huge gamble. Although you can't predict years in advance, usually, the country knows the arrival of typhoons and the people prepare accordingly. So check the weather online for typhoons.
Central and South Vietnam regions are prone to typhoons between August & November, where floods are common, while the typhoons arrive a little early in the north, around late June or July. Overall, October tends to be stormy in the entire country, and the typhoon season typically ends around December every year.
5. The best time to visit Vietnam is subjective
One of the things to know before visiting Vietnam is zeroing on the best time to travel, which is really subjective. As the country has different weather in various regions, it is the first thing among the things to consider. And although Vietnam is suitable for travel throughout the year, the best time really depends on the experiences that you are looking for.
As a rule of thumb, the best time to visit Vietnam is spring, between February to April and autumn, from August to October. This is when the number of travelers is high. And places can be expensive & in demand, tours can get full quickly and bargaining might not be feasible. But if you want to spend a summer in Vietnam, you can choose the summertime from February to June to travel, when the flight tickets, accommodations, and tour packages will be much cheaper.
Region-wise, let's look at what's the best time to travel to Vietnam as below:
North (Hanoi, Ninh Binh/Tam Coc, Halong Bay, Sapa, Ha Giang, Cuc Phuong, Mai Chau & Mu Cang Chai)
Overall, the best months to travel in the north & northeast Vietnam is from October to April, although it gets quite cold during December and January. The best for trekking in regions like Sapa and around Mu Cang Chai is from September & November, and from March to May.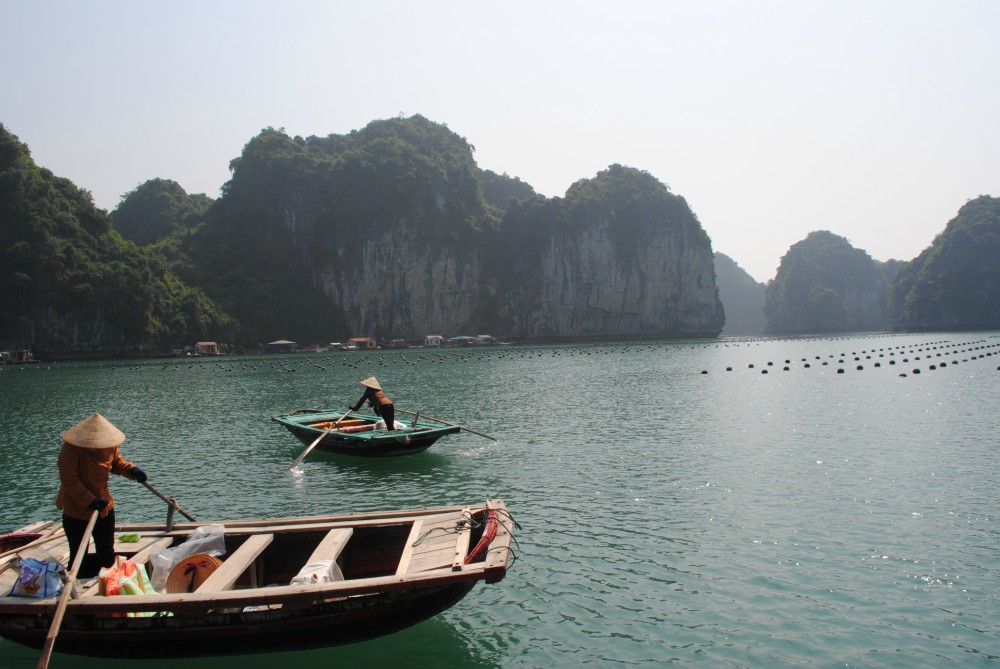 Central Vietnam (Hoi An, Danang, Hue, Nha Trang, Dalat, Phong Nha & Quy Nhon)
The best time to visit these places in central Vietnam is from late November to May when you can completely avoid the rains and typhoons. However, summer would be prevalent during this time. So if you are not a summer-person, you wouldn't enjoy being here during this time.
Editor's note – A complete guide to Ninh-Binh Tam Coc
South Vietnam (Ho Chi Minh, Long Hai, The Mekong Delta, Phu Quoc, Con Dao, Phan Thiet/Mui Ne & Ho Tram)
The ideal time to travel in South Vietnam is the same as that of central regions, i.e from late November to May, with the time between February to May being hotter.
6. Some highly popular places are over-rated
The tourism industry is one of the leading contributors to the economy of Vietnam. Vietnam sells tourism, and it sells tourism too well. So much that at many places, you will only realize that they are overrated, unfortunately after you have spent your money time on these attractions. Probably every country has this list of places that are over-hyped, and Vietnam is no exception. Of course, it depends on individuals to individuals.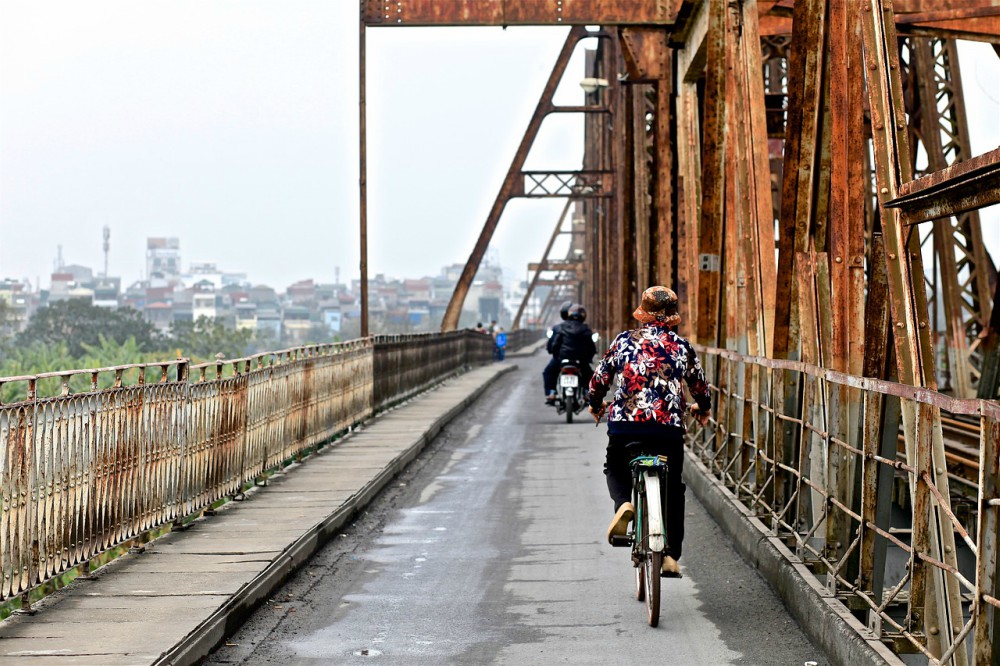 Halong Bay is one of the most visited attractions in Vietnam, and many feel that it is crowded and overrated. It is beautiful for sure, but a bit of exaggeration is in place when locals sell it.
The same goes for Mekong Delta trips in the south near Ho Chi Minh, and some attractions in cities like Mui Ne, Danang and Phong Nha. So my point is, go through the list of attractions with a pinch of salt to decide whether an attraction or a city is really worth your time or money.
Editor's note – Top Things to do in Phong Nha(Apart from exploring the caves)
7. Booking tours through travel agencies isn't a bad option
In most countries, the package tours, whether private or group are considered expensive, and you pay less than what you pay for the tour if you do them independently. In Vietnam however, this is only partially true. Sometimes, booking tour costs you way less than traveling independently would cost you.
The tours like the 3-day all-inclusive trek to Sapa, local tours in Ho Chi Minh like a few of the day trips and multiple days Halong Bay Cruises are some of the tours that you can still book.
8. But keep tours at bay
Having said that the tours are reliable, keep them as a last resort. Overall, traveling independently is cheaper in Vietnam. So go for tours only in exceptional cases or where you think that go by yourself is costlier.
9. Get off the typical tourist places to find your own paradise
The best things to do in Vietnam, the places to explore and experiences to enjoy are not yet touristy or commercialised! So if you wander off the main attractions and create your own offbeat trail, you'll stumble upon the better places in Vietnam, which are wonderful, cheap and authentic.
If you want to experience the countryside laden with lush fields, terraced paddy farms and wildflowers, head to the north and the north-east of Vietnam. If mountains are your thing, central Vietnam away from the coast would keep you enthralled. Similarly, the places close to popular cities in the south have many things to offer travelers.
10. Vietnam isn't a beach destination
Vietnam is a very beautiful country hand down, but let's be honest, beaches aren't Vietnam's forte. If you haven't been to any southeast Asian countries, then this wouldn't be a big deal and probably, you would careless, but there are countries just for beaches in SE Asia and that's definitely not Vietnam.
Of course, you'll find the beaches in Danang, Mui Ne or Phu Quoc cleaner and good, but that's all that you find – meaning that Vietnam isn't the country for an exclusive beach holiday.
11. Have a packing list for Vietnam Trip
Believe me, you should really make a packing list for the Vietnam trip. Irrespective of the time you are traveling and the places that you want to visit in Vietnam, always pack the summer clothes, at least one solid winter jacket, rain gears, shoe ideal for treks & hikes, flip-flops and enough clothes to suit for the hot, wet and the winter season.
I know it sounds crazy but believes me, it comes from my experience. I spent my days in Hanoi shivering when the temperature dropped to single digits in November because all I had was summer clothes!
12. If food is your first love, Vietnam will be your favourite!
I should have talked about food first but saved it for later. Vietnam's is a foodie's paradise – that's how Vietnam's food can be described at best. You are in for a treat while in Vietnam if food is a major thing in your travels.
Whether you are dining at an exquisite restaurant in Hanoi or going on a quest for the seafood in local eateries in Mui Ne, you can never resist falling in love with Vietnamese food.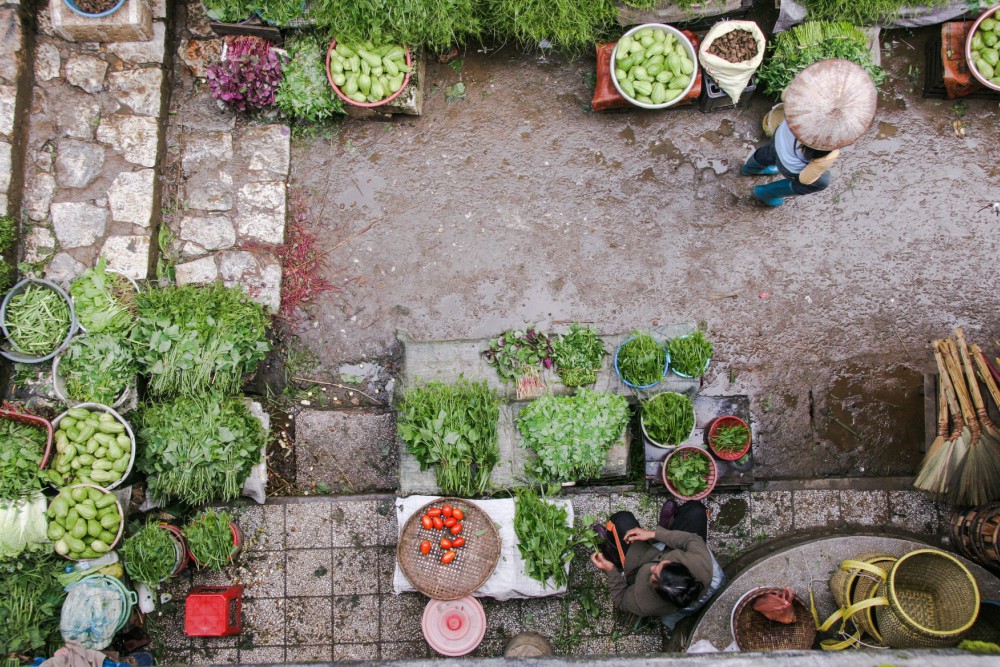 Whether you just want a simple noodle soup or a signature seafood delicacy, Vietnamese are adept at making the perfect food consisting of the flavours done skilfully. I had the most simple yet the most delicious noodle soup of my life in Saigon, and it cost me less than 2 USD.
There is more to Vietnamese food than Banh Mi – the Baguette sandwich and the quintessential Pho served in various versions (which tastes unique in every city!). I tried a lot of Vietnamese dishes, but it's a shame that I can't recollect their names at all!
13. Don't underestimate Vietnam's street food
Vietnam's street food is something that you shouldn't miss at all. It doesn't matter where you travel, but make it a point to explore the local markets where you find the street food. You'll find nothing fancy, but you can find small tables laid out on the footpath or in front of the shop, which consists of a small kitchen. You'll find a lot of locals dining. These are the signs of finding excellent street food in the towns of Vietnam.
Once I figured the mouth-watering taste of street food, I switched to it full-time during my Vietnam trip. And boy, it was super fun, delicious and damn cheap!
There are many exclusive food tours that you can join as well as some cooking classes if you want to learn the secret Vietnamese recipes.
Editor's note – 17 Amazing Things to do in Dalat, Vietnam's postcard hill town
14. Understand the currency Vietnamese Dong
The Vietnamese currency is called Dong, abbreviated as VND. The denominations are really small, with the least value being 500 VND, which almost has no value. So it takes a while to understand the many notes with the different number of zeroes on it. And if you don't pay enough attention while transacting, it is quite possible to lose money. Everything is in multiples of thousands, and some notes look similar.
The US dollars are freely accepted almost everywhere, but keep an eye on the currency exchange rates if you wish to exchange. There are scores of shops offering currency exchange. But it's better to inquire in multiple shops before finalising as the rates differ. Avoid the exchange at the airports.
15. ATM's aren't there in EVERY town in Vietnam
Although cash is the king of Vietnam, ATM's aren't in every corner in all the cities. Of course, the bigger towns are an exception to this but in towns like Phong Nha or Tam Coc, there is just a handful of them even in 2018. So make sure to stock enough cash when you are in bigger cities to cover up for off the beat/smaller towns.
Also, make sure you have some dollars that you can get converted to VND to begin your trip. If you could get Dong before arriving it's the best, but since they aren't available easily, get some currency in cash, preferably USD. Euros or pounds also could be exchanged although USD is the most widely accepted currency after Dong in Vietnam.
16. You can work while you travel because Wifi is great
If you are a digital nomad or you work while traveling, then Vietnam isn't a bad place at all, for the Wifi is decent in every town. It is not as blazing it is in Thailand, but the Wifi is excellent enough for you to get work done, make video calls or simply enjoy!
Almost all the hostels and hotels provide very good internet. So you can also avoid buying a local sim if the internet is all you need.
More Things To Know Before Going To Vietnam
17. Sleeper buses are good and cheaper than the trains
Many say that traveling by train in Vietnam is an experience itself. I wanted to experience this too, but I simply gave up after comparing it with the cost of the buses, which is less than half the price of train tickets! I don't know why train travel isn't cheap in Vietnam, but I can vouch for the many sleeper buses that I took.
No, they run sleeper buses during the day too, even when the journey time is less than 5 hours. The buses are the cheapest way to travel, and they are really great. You have enough leg room, the seats are comfortable, there is AC and some have WIfi too.
And most importantly, they reach on time most of the time. Also in some towns, they drop off right in the downtown or the central area, which means you would be saving on your transport to your hotel or hostel.
So don't think twice if you want to go by buses. You can book the tickets at your hostel/hotel or directly with the travel companies (the cost is the same). The other advantage is the open tickets system, where you can buy the tickets without a fixed date and board the bus when you want to go giving you full flexibility.
However, note that the seater buses are small and aren't very good, but they may be priced the same as that of sleeper buses. The only way to know this before is to cross-check many times while booking your tickets. I just ignored checking it once and I was given a seater bus ticket to Dalat, which was a very uncomfortable journey.
18. Haggling is a norm, so better learn it!
In Vietnam, locals expect to haggle in businesses and transaction. They often quote almost double or a few times even triple the money that a thing actually costs. So it's up to the travelers to make a bargain. A friendly bargain is always encouraged, where they write or show the price on a calculator if their English isn't great.
So as tourists, be prepared to negotiate which mostly works in the end. If not, just turn down and walk away and you might be called by them where they settle for your price. If they refuse rarely for the price that you are quoting, it only means that you have asked for a very low price!
19. Having Travel insurance is better
The bigger cities of Vietnam have great medical facilities but overall, it is expensive to get medical care in the country. Over the counter medicines are available with many pharmacy shops that are present in each town, but if you are prone to allergies or on some medication, it is better to get it from your place before coming to Vietnam.
Also having travel insurance is highly recommended for your Vietnam trip, which might save you a lot of money in case of any emergency.
20. Morning people are at an advantage
Vietnam sleeps early and begins the day quite early. Irrespective of the region, Vietnamese are early risers. Maybe because of the geography or the weather, whatever the reasons are, it means that if you are a morning person, you have more advantage as a traveler.
The tours start early, the attractions open as early as 7 AM in many towns. And it is way less crowded along with pleasant weather during the mornings. And except a few places in Ho Chi Minh, Danang or Hanoi, most cities wind up early in the night. Shops begin to close around 9 PM and by 11 PM, it would get deserted. So make the most of it rising early while in Vietnam!
21. Vietnamese coffee is awesome and really strong
The food in Vietnam is simply awesome, but Vietnamese coffee is another level altogether. If you are a coffee-addict, be assured that you'll end up buying coffee to your home, apart from the fact that you'll have it all the time in Vietnam!
But unlike any other country, Vietnamese coffee is usually very strong. Whether you consume it as a black coffee or add ice or condensed milk, with the cold coffee being the most popular drink, it is strong. So you might want to keep your hydration levels in check especially if you are traveling during summer and are prone to the habit of drinking excessive coffee!
22. Keep some extra photocopies of your passport
Many hostels or hotels in Vietnam ask for the original copy of your passport and they keep it as security while allocating rooms to you. I am not that comfortable giving away my passport as I keep it with me all the time. So I had made several photocopies, which I handed over at every place.
Although hesitant at first, most of the owners accepted the photocopy after verifying. So if you don't want to hand over, you can firmly but politely refuse so. Some owners may be surprised and even act forceful but being assertive is the only way here.
23. Bikes are definitely the way to explore, only if you are a confident driver!
Renting bikes and exploring a place is popular in SE Asia, but Vietnam is a biker's destination itself. Buying a bike and traveling through the length of the country is quite popular among the backpackers and adventure seekers.
It can go wrong if the motorbike fails and ends up needing repair causing maintenance charges and delays. But if you can check it well, pay a little extra and get a reliable bike, it would be the most fun way to travel.
From the coastal road of Mui Ne to the curves of Dalat to the adventurous Hai Van & Monkey Pass, Vietnam is diverse for riders. If you aren't sure about buying one, renting a motorbike in each city is what you could do next. I did it and along with saving some money on tours, I had the best time driving amidst cities, forests, mountains and by the seaside.
A word of caution though – Although both geared and non-geared are available, if you aren't used to traffic, bad roads or lack general driving experience, go for a motorbike with extreme caution. Maybe you could just hire for a day and see. Because motorbike accidents are a regular thing, and if you aren't careful, you might injure yourself seriously!
24. Go for registered taxis
Cabs are a convenient way to travel in Vietnam, especially if you are traveling in groups. But tourists are often asked to pay higher prices since either the meter is faulty or tuned for higher prices or the taxis are fake.
Vinasun taxis that have a uniform color code is professional and reliable, and not that expensive if covering long distances within big cities. Avoid getting into random cabs. Also, there are motorbikes by Grab where motorists will drive you around, which is cheaper than the cabs.
25. If you thought that the capital Hanoi is busy, well, Ho Chi Minh is
Being the capital, Hanoi must be bustling and happening, but it is far quieter and devoid of glamour. On the other hand, Ho Chi Minh in the south is the nightlife capital and a vibrant city that always looks busy.
Hanoi is more urbanised and progressed, whereas if you want to entertain yourself either through socialising or shopping, Ho Chi Minh is the place to be. Hanoi is rich in history while Ho Chi Minh is known for its unique culture.
26. Not everyone speaks or understands English
If you travel to the interior of Vietnam, not everyone would understand English, and it would be difficult to get around. Even in the big cities, although most hotel owners, people in cafes and tourist centres speak English, in most cases they aren't fluent and it is just basic English. So keep that in mind and learning a few Vietnamese phrases would help!
27. Traffic is hectic and honking is common
If you are not used to heavy traffic, then that's the first cultural shock that you would encounter in Vietnam. Delays are common, and traffic jams are a regular thing, especially in Ho Chi Minh.
Honking isn't rude or offence unlike in many parts of the world. It just means that they are in a hurry and they want you to make way for them.
28. Avoid tap water
Tap water isn't suitable for drinking. Bottled water is very cheap and most hostels provide purified water. So go for these and avoid drinking water directly from the tap at any cost.
29. People are friendly and helpful
One of the things to know about Vietnamese culture is its people. They are welcoming, helpful and friendly, although the youngsters these days might have money on their mind when it comes to tourists. A few times money may be the motive for the locals to befriend tourists but that's not always the case.
As a solo traveler, I found some locals to be genuinely warm and helpful. The more you travel in Vietnam and their people, the better you get to know the actual locals that are not in this tourist business, who are kind.
30. But beware of scams & watch your belongings
Although the people of Vietnam are really nice, the country is known for its notorious scams targeted at tourists. I didn't come across any but for many, this is one of the main reason that stops them visiting the country again. From fake tours to horrible rooms to over-charged bike rents to taxi meters, you might be scammed if you don't keep your eyes and ears open.
Is Vietnam safe for tourists? It is as safe or not as safe as any country that receives too many tourists. Don't leave your belongings unattended in any cafes or restaurants. Keep the cash hidden and don't flaunt in public places to avoid unnecessary attention which might lead you to trouble.
That's it, folks! So these are the things to know before going to Vietnam. Have you been to Vietnam? How was your experience? If I have missed anything, let me know!
Also here are some posts that would help you to get to know more about Vietnam!
OTHER POSTS ON VIETNAM THAT YOU SHOULD CHECK OUT
What to do in Vietnam? Here are the 95 Things to do in Vietnam
An Ultimate Guide to all the caves in Phong Nha(With tips)
A Travel Guide to Ninh Binh Tam Coc
Best Things to do in Ho Chi Minh City – A Travel Guide
48 Hours in Hanoi – How To Explore Hanoi in 2 Days
A Total Travel Guide To Mui Ne, Vietnam's Pretty Beach Town
Things to Do in Hue – A Complete Guide
Exploring Dalat – How To Enjoy This Hill Town of Vietnam
Vietnam Visa for Indians – How to easily get your Vietnam Visa on Arrival
Hoi An in Photos – Walking Through Vietnam's Post Card Town
Also, if you are planning to go to Laos as well, Luang Prabang should be on your list. Read the below post to know what to do in Luang Prabang.
A complete travel guide to things to do in Luang Prabang
Connect with me on Facebook, Twitter, and Instagram for travel stories.
Share the Love. Pin this post!