I was lucky on my trip to Vietnam, for I had escaped heavy storms, rain, and floods. There are many amazing things to do in Phong Nha, and I had to get there. After a week in Hoi An, I headed there, and Phong Nha turned out to be one of the best things about my Vietnam solo backpacking. It is a town in north-central Vietnam known for the best caves of Vietnam. In this Phong Nha travel blog, I have compiled a detailed post on the best things to do in Phong Nha.
Whether you have 3 weeks in Vietnam or 2 weeks, don't forget to add this town to your itinerary, because here is your chance to visit some of the magnificent caves in the world.
Things to do in Phong Nha
Phong Nha Ke Bang National Park
Phong Nha Ke National Park is one of the most visited, best national parks in Vietnam. It is among the top Phong Nha attractions and rightly so for all Vietnam Cave tours.
It is listed as a UNESCO heritage site for its hundreds of spectacular mystic caves and karst mountain area,  which is believed to be at least over 400 million years old and the largest in Asia.
It is so massive that the terrain has its unique climate, underground rivers, huge formations of stalagmites, and wildlife.
If you are wondering what to do in Phong Nha, below are the popular caves in the national park that you should check out.
Traveling in Vietnam for the first time?
If you are traveling in Vietnam for the first time, here are the things you need to know before exploring this beautiful country.
Paradise Cave
While the largest cave is Son Doong Cave, Paradise caves is the longest cave in the world at 31km! Much of it is off the human access, with about 10km available for tourists. It is one of Phong Nha's must see attractions.
I walked to the mouth of the cave, about 3km from the entrance of Phong Nha Ke bang national park. The entrance looks so humble and tiny that it is deceptive, because what followed after left me stunned!
A world opened in front of me so big, with the vivid limestone formations dangling everywhere.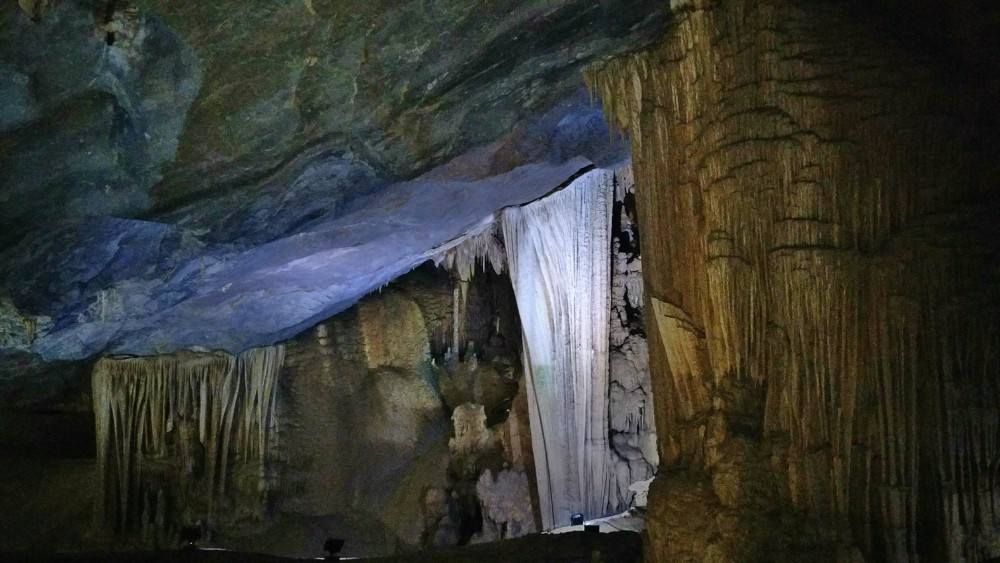 The entry fees for For an additional 265,000 VND, you can explore the stalactite and stalagmite formation spectacle for an entire day by hiking further for about 7km where there is no light for the most part. You'll need a guide to doing so.
Phong Nha Cave
Phong Nha is one of the top things to do in Phong Nha-Ke national park. The cave is divided into 2 sections, the first section is lit artificially, which can be covered by a bit of walking and a boat ride, while the 4.5km ahead of it (which has been explored so far) requires hiking with a guide.
The Stalagmite formations are huge, but smaller in length compared to Paradise Cave.
How to get to Phong Nha Cave? First, you need to buy a ticket at the entrance, which costs 150,000 VND per person. There is a boat that will take you to the mouth of the cave, the cost is 360,000 VND for 14 people per boat trip that you can share.
You'll have to wait at the park to find a group of 13 other people for the boat tour or you can cover the cost yourself.
If you are there in perfect weather, the boat ride will take you through almost 3km by boat, after which you can walk for a while to see the formations.
You can hop on the same boat after which you'll come back to the park. Add 300,000 VND for an English speaking guide to accompany you on the boat.
Dark Cave or Hang Toi
Among the top things to do in Phong Nha National Park is the Dark Cave. It is ideal to explore for all those wanting some adventure within a limited time.
It is located on the way to the Paradise Cave, and you have combo tours as well as individual tours to Dark Cave.
First, you'll either Kayak or take the zipline to reach the cave's entrance. As the name suggests, the entire portion of the cave is in the dark embedded with limestone formations amidst which runs the river.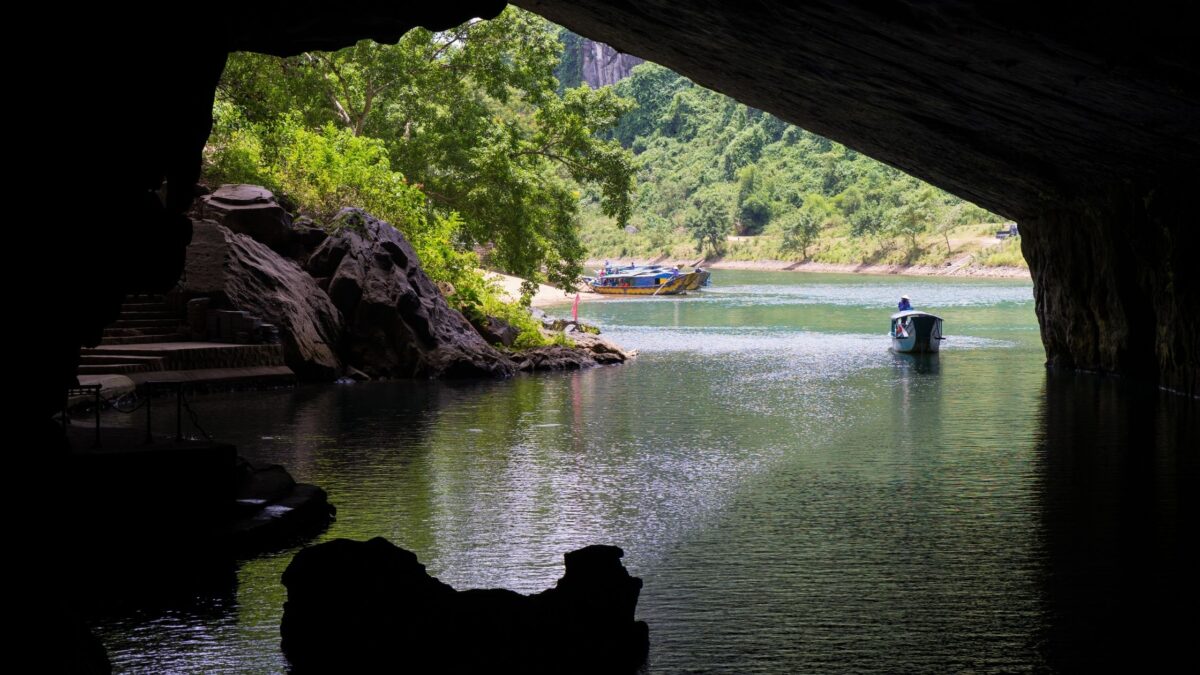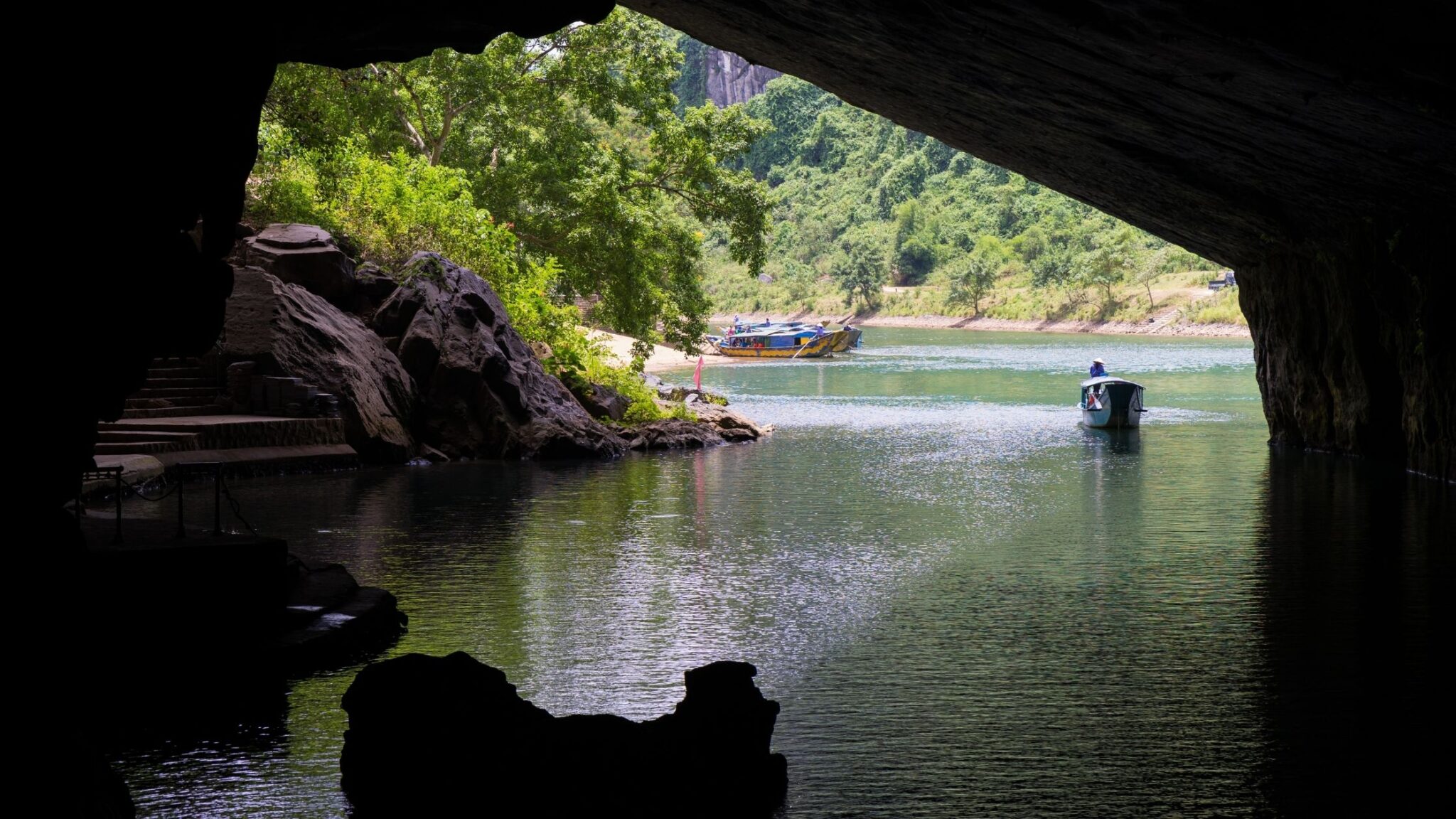 Wearing the headlamps making your way through this maze is an adventure, where you'll encounter mud whose level rises as you progress to the point of being soaked.
It is the most fun part of the Dark cave tour, and this mud is good for your skin. You might not enjoy this cave if you are claustrophobic or afraid of the dark though!
You can either Kayak your way back or swim in the water once you are out of the cave. Only carry what is essential as you'll most likely drop everything in the mud.
Also, wear clothes that you are okay while being in the mud. Many wear a bikini and guys wear shorts but it is better to wear dark colored ones as the guides say that the mud can stain your clothes.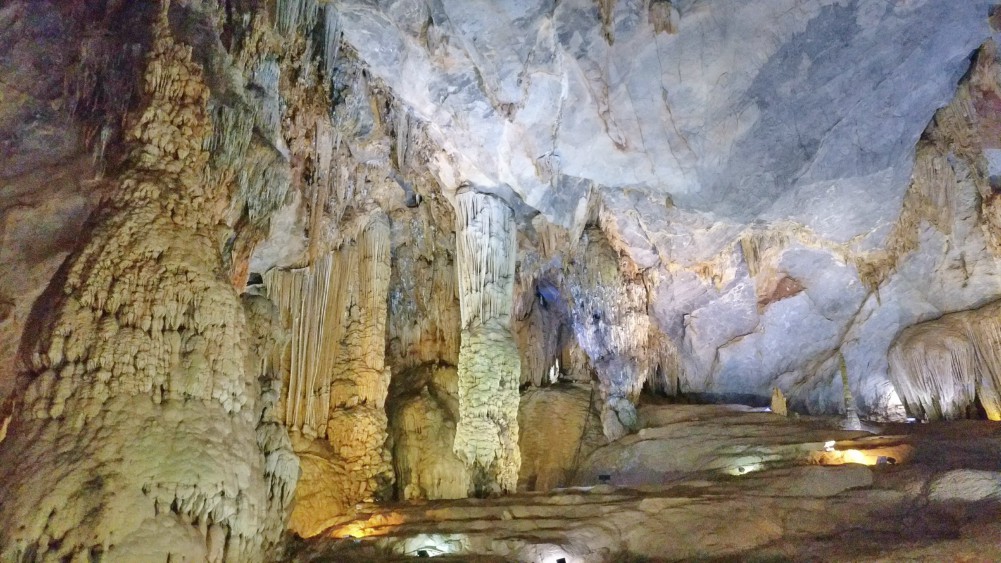 The price for Dark Cave varies from season to season. The Dark Cave entrance fee ranges between 170,000 VND to 250,000 VND.
Plus the price including Kayak and zip line is an additional 270,000 VND. You can swim to the mouth of the cave if you are a swimmer wanting to save some bucks!
Hang En Caves
One of the top places to visit in Phong Nha is Hang En. It is the 3rd largest cave in the world. And for people traveling in Phong Nha on a budget, it a mid-way between all the popular caves and the biggest So Doong Cave.
In a 2 days-1 night Hang En cave tour, you'll do some easy to moderate hike along with some swimming and Kayaking in caves to explore the huge limestone formations spread for miles.
The price of Hang En cave adventure tour depends on the cave tour package you opt for. A 2-day Hang En tour costs 6,500,000 VND inclusive of food and camping costs, and you can also go for an extensive 4-day cave trek as well.
Pros of Hang En: Camping in Caves, Kayaking and Swimming in Caves. Cons: Need more time, Expensive if you are on a budget.
What to Do in Phong Nha – Tu Lan Caves For Adventure
Discovered only in 2012, Tu Lan Cave is the latest addition to the caves in Phong Nha points of interest available to the tourists in Vietnam. It is also one of the cave tours where you'll get to camp in the caves.
You can visit remote villages and also do some swimming. Like Hang En, Tu Lan expedition also can be done just as a day tour or you can spend up to 4 days trekking through the wilderness.
Read: 30 Things To Know Before Going to Vietnam
Son Doong Cave – The Largest Cave in The World
Son Doong Cave is the darling of Vietnam, the queen of the caves, if you may call it. It is one of the top things to see in Phong Nha if budget or time isn't your constraints.
The National Geographic channel aired the discovery of the biggest cave in the world in Vietnam, which became viral.
To give some background, Son Doong Cave is the world's largest cave known to humans. It was discovered in 2001 by a local and the world heard about it for the first time in 2009. This biggest cave on earth runs for over 5km and is over 300 ft tall. It is also the longest cave in the world spreading for over 9km.
It is a cave consisting of an ecosystem of its own, connected by an underwater river. So Doong Cave is also home to the Great Wall of Vietnam discovered by explorers. So Doong is the only cave with forests, rivers and unique wildlife unknown to the world.
How to plan your trip to Son Doong Cave?
Son Doong Cave Permit: As much spectacular So Doong Cave is, only a few people visit this cave every year. Owing to the number of people wanting to travel to Son Doong, limitations are imposed to protect this earth's natural wonder.
Currently, there are permits available to around 1000 visitors for 2019 and 2020. They can be secured between February to August.
How to get to Son Doong Cave – You can't travel independently to Son Doong. Plus, the entry fee of Son Doong Cave is 3000 USD, which is too expensive.
If you are ready to spend this amount, then you should book through Oxalis, which is the only travel company that organizes the Son Doong cave tour in Vietnam.
It takes about 4 days to complete the trip to Son Doong cave. You'll pass through the remote ethnic group at Ban Doong village. Make sure to get all your hiking gear with you for this cave. Oxalis Son Doong Cave tour costs between 5000 to 6000 USD depending on the days you choose.
Recommended Read: Dalat – The Mountain City of Vietnam
Things to do in Phong Nha Other Than The Caves
Nuoc Mooc Eco Trail Hiking
Nuoc Mooc Eco trail is the area in the National Park, home to protected species of wildlife and flora. It is one of the top Phong Nha things to do if you want something other than the caves. The entire trail is a loop around the park.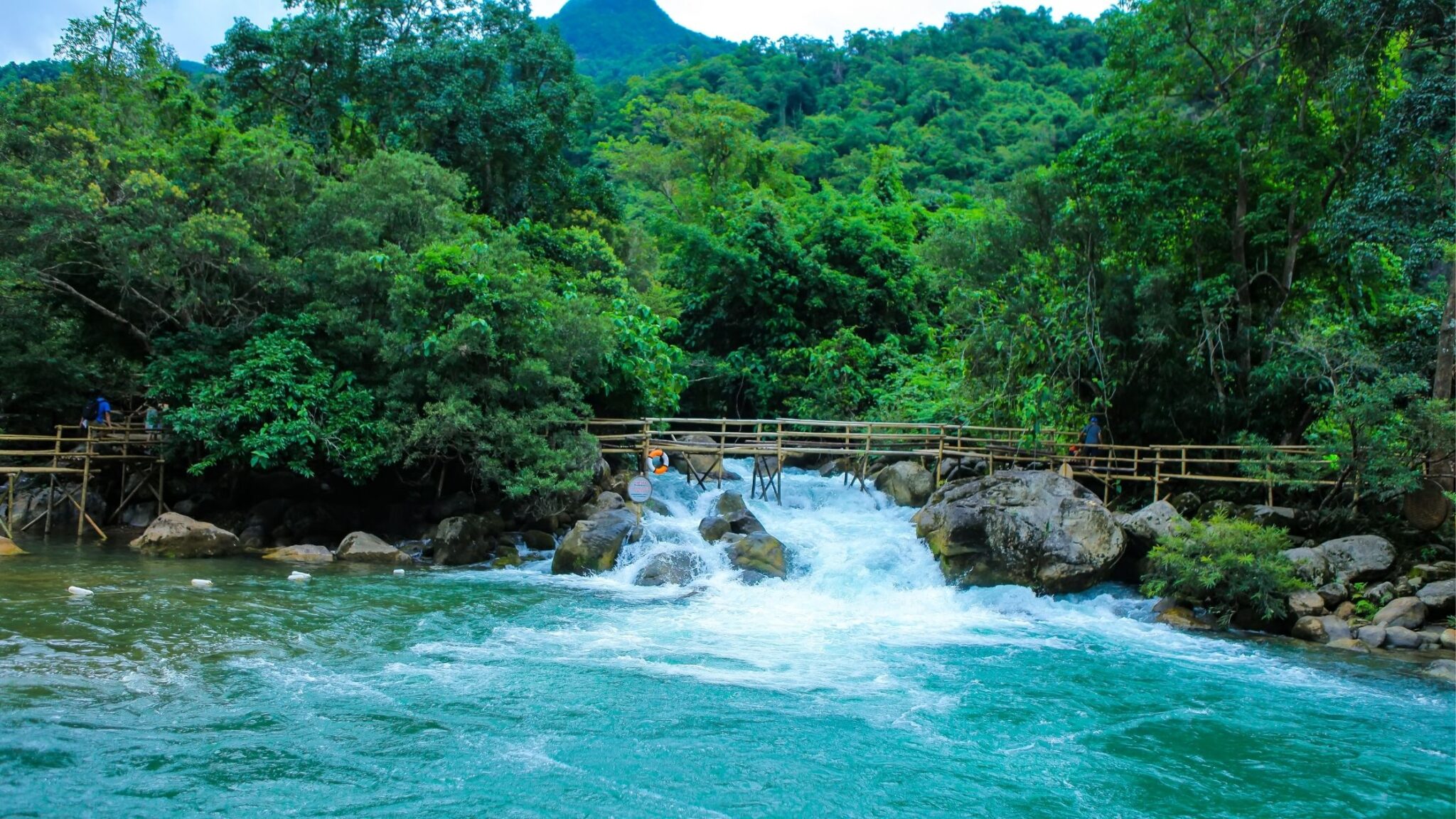 You can go on a hike on this trail with a guide to witness some exotic rare wildlife like Langurs and Black bears of Asia. You can buy the eco-trail tour at 180,000 VND for total access or just the entry fee for 80,000 VND.
The other attraction is the botanical garden located about 12km from Phong Nha (Entry – 42,000 VND), and the Eight Ladies' Cave which is a memorial dedicated to women that were killed hiding during the Vietnam war.
How to Get to Phong Nha Ke National Park?
Depending on your time and budget, there are many ways to get to Phong Nha. If you are traveling from North of Vietnam: Flights – Dong Hoi is the nearest airport to Phong Nha.
If you are arriving from Hanoi to Phong Nha, you can fly to Dong Hoi with Vietnam Airlines. Phong Nha is over 40km from there and you can take a local bus, or book a car.
If you are traveling from South of Vietnam: Flights – If you are arriving from South Vietnam, you can fly from Danang to Dong Hoi and then opt for a cab or a local bus to the town. You can also fly from Cam Ranh International Airport in Nha Trang to Dong Hoi.
Buses – Buses are the cheapest option to reach Phong Nha, and easy to book online. There are plenty of buses from Danang, Nha Trang, Hoi An, Dalat and Ho Chi Minh at regular intervals. You can travel from Hue to Phong Nha and from Hanoi to Phong Nha as well.
Many people travel from Phong Nha to Hue or Phong Nha to Ninh Binh Tam Coc. Taking a bus is the best option in these cases, especially overnight to save your accommodation charge for a night.
I use 12GoAsia to book all my buses as it is super easy to book, convenient to look up, and book on the go online. If you are arriving from anywhere else, you can check here.
As for trains, there are no direct trains to the city. The nearest railway station is in Dong Hoi. You can book any of the train tickets online in advance here. Cabs are expensive but you can get one from all the places, the nearest being Dong Hoi.
Rent a Bike – Some rent a bike to get to the town that costs approximately between 150,000 VND to 250,000 VND depending on the hours, the bike condition and the tour company. Be careful to check the condition of the bike before renting one, anywhere in Vietnam.
Paying a few extra bucks will ensure that the quality is good, and saves you from a breakdown on the road!
Where to Stay in Phong Nha?
There are plenty of Phong Nha hotels in all budget ranges. The most ancient place to stay in Phong Nha is Phong Nha Farmstay, popular among couples, backpackers and travelers looking for a decent homestay amidst the lush paddy fields in the countryside.
Among the budget travelers and backpackers, Easy Tiger Hostel is one of the favorite hostels in Phong Nha. They have been in Phong Nha for a long time and also organize all the cave tours, you can get good food and stay for a reasonable price.
They arrange buses from Hue as well, which can convenient if you are arriving from the south.
But these days, there is no dearth of excellent budget stays if you want to try something new. I stayed in Phong Nha Tuan Garden House, and it was off the main road. The downtown is small, and you can find most of the hotels, and hostels on the main street.
These are some of the places to stay in Phong Nha that I would recommend – Thao Nguyen Homestay, Thuong Hai Hotel and Phong Nha Coco House.
Where to Eat in Phong Nha?
There are some options in Phong Nha for dining, and you'll be able to get the Vietnamese cuisine, Italian and continental as well, but the prices are slightly higher compared to other towns.
The most recommended is Bamboo cafe. I tried the one next to it though after my cave explorations and loved the food.
'The Pub With the Cold Beer' which is out of the town and a good ride away is a great place for grabbing beer. I loved the simple Vietnamese Pho and spring rolls.
Phong Nha Itineraries
How long to spend in Phong Nha? You can go on quick tours to one or two caves in a day or you can spend 2 days in Phong Nha.
You can even spend up to a week, doing all the adventurous cave tours in details. Ideally, you can plan at least 3 days in Phong Nha, including a cave or 2, and other attractions.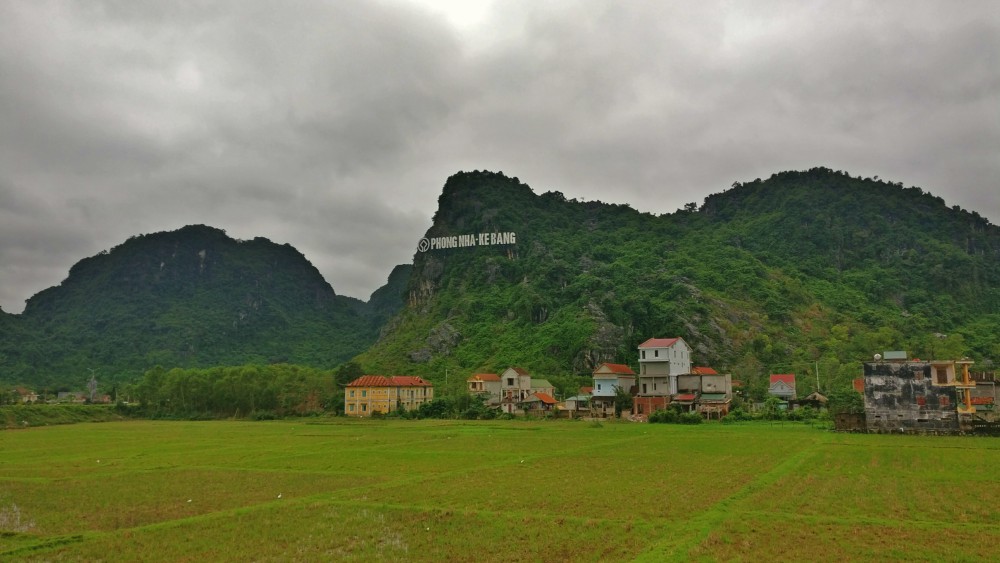 I am suggesting these Phong Nha itinerary assuming that the weather is ideal, and the budget isn't too high. Check also the last part of this Phong Nha to decide how many days in Phong Nha you would want to stay.
Phong Nha Day Trip Or 1 Day in Phong Nha Itinerary
One day Phong Nha itinerary –Whether you are traveling from the south or in northern Vietnam, you have the option of doing cave tours in Phong Nha as a part of day trips. From Hanoi, you can opt for just one or two caves if you are running out of time. It is best to book a day ahead, and the prices don't differ much.
If you want to book day trip tours, you can take a day trip from Hue to Phong Nha Cave, or a day trip to Dark Cave from Hue, or Phong Nha Cave tour from Hanoi or even Dong Hoi.
Pros of booking these tours are you don't have to spend time researching or worrying about the logistics. You even get a guide.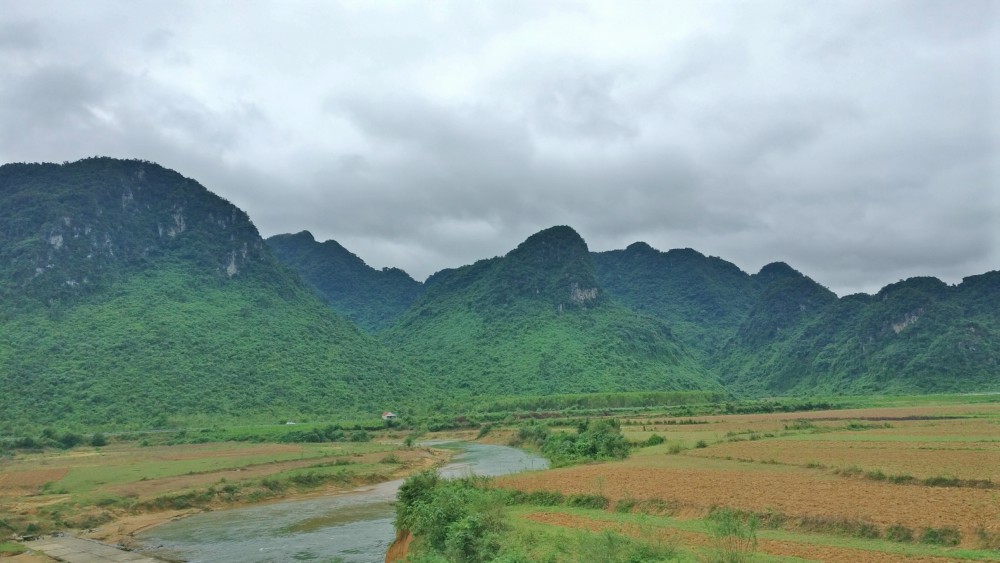 If you just want to pick two caves, opt for the Paradise cave and Phong Nha cave. To not feel rushed, start the day early. If you just want to visit one out of these many caves of Phong Nha, the opinions differ from people to people.
I asked around many including the locals about what would they pick if they were to pick one. The Paradise Cave slightly got more votes.
The other way to decide is what type of experience you prefer. A little boat ride and walking means Phong Nha Caves, while the Paradise cave involves a 3km hike, and another 1 km walk, which can be turned into a 7km guided caves trek if you opt for a tour.
2 Days in Phong Nha
Day 1: If you have 2 days in Phong Nha, you can plan your trip to Paradise Caves and Phong Nha Caves on Day 1.
If you are doing the full length, i.e. a 7km trek of Paradise cave, you'll probably end up doing just one as it requires the whole day. Similarly, if you opt for covering 4.5km of Phong Nha cave you can only do that.
Day 2: Head to the Dark caves in the morning on Day 2. The second half can be spent just exploring Phong Nha park on your bike or you can check the botanical garden or the Mooc eco trail if you are keen on seeing some more of nature of Vietnam.
Phong Nha 3 Days Itinerary
3 Days in Phong Nha gives you enough time to have an ideal Phong Nha itinerary.
Day 1 & Day 2: The above plans for 2 days should do. Day 3: You can easily opt for another cave – either Tu Lan or Hang En.
Note that I am suggesting these assuming that you don't want to go on any expedition tours as they take at least 2 to 4 days.
Recommended read: Motorbike Diaries, Vietnam – A Drive To the Hai Van Pass, Monkey Pass & Danang
Phong Nha Travel Tips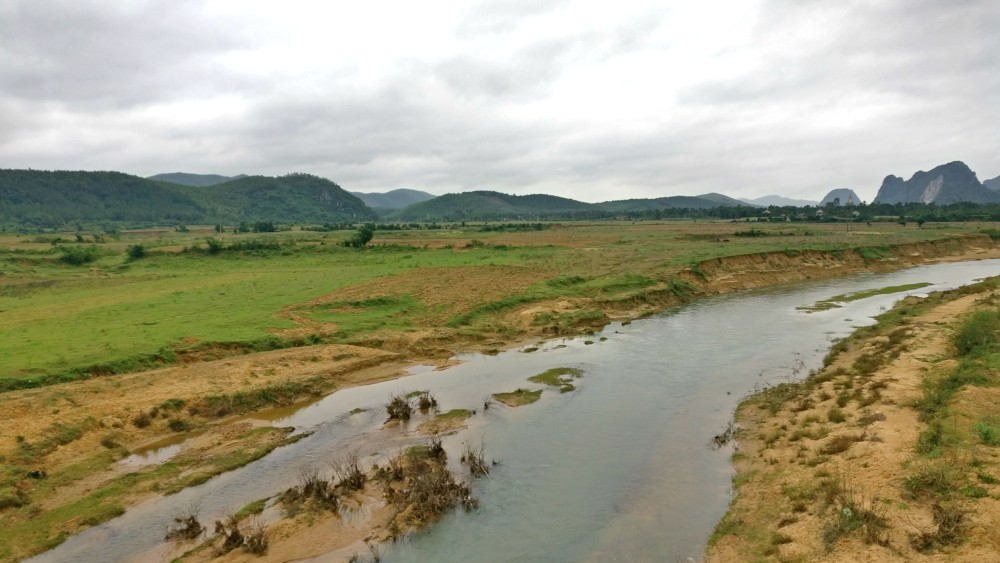 Best Time To Visit Phong Nha
From mid-September to mid-November, the region receives rains like the other regions in northern Vietnam, and unlike other popular destinations in Vietnam, the weather in Phong Nha is the main thing that can decide the fate of your trip.
People cancel Phong Nha cave tours if there are floods and you might end up missing visiting the caves if you are there during the rains.
December to April is a good time to visit Phong Nha as you can explore most of the caves covering all the activities as well. November to January are the coolest months.
What to Wear in Phong Nha?
There are two things to keep in mind while packing. One is the weather and the other are the hikes/adventure that you want to do.
If you are there during the wet season, ensure you have an extra pair of socks, ponchos, umbrellas, cover for your bags and raincoats. You can buy some of this downtown, but they are obviously expensive.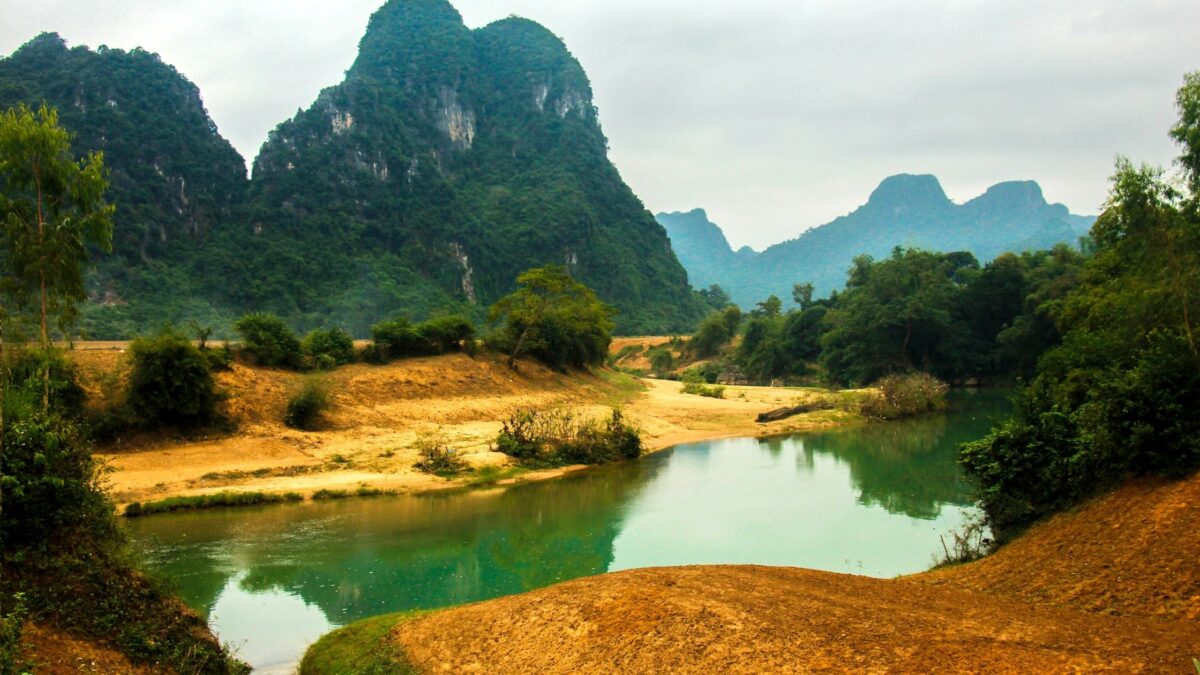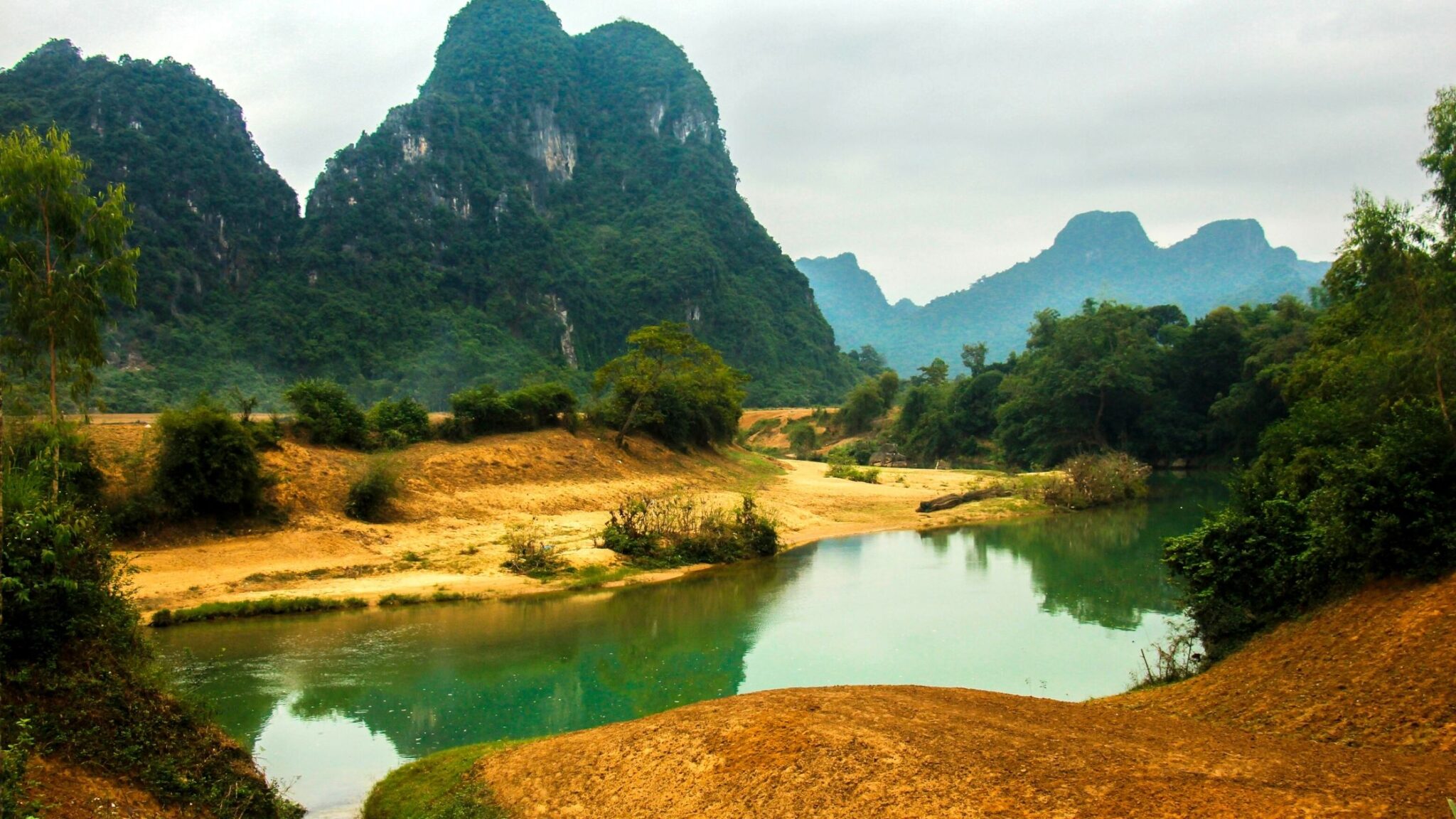 Also, during the cool periods, the night gets too cold, colder than all the cities in the south or central Vietnam due to the mountains. So get everything in your backpack to keep yourself warm. The more layers, the better.
And for dark caves, don't forget to carry an extra pair if you need them. The same goes for cave expeditions tours that last between 2 to 4 days. Although camping stuff would be taken care of, check the list with the tour groups to see what they offer.
Phong Nha Budget – How Much Would it Cost in Phong Nha?
Compared to other top places to visit in Vietnam, the town is slightly expensive – Thanks to the entrance fees & the guides mainly, even if you would do on your own. You can certainly plan and save on two things though – accommodation and food.
Accommodation: Budget 7 to 8 USD, mid range 10 to 20 USD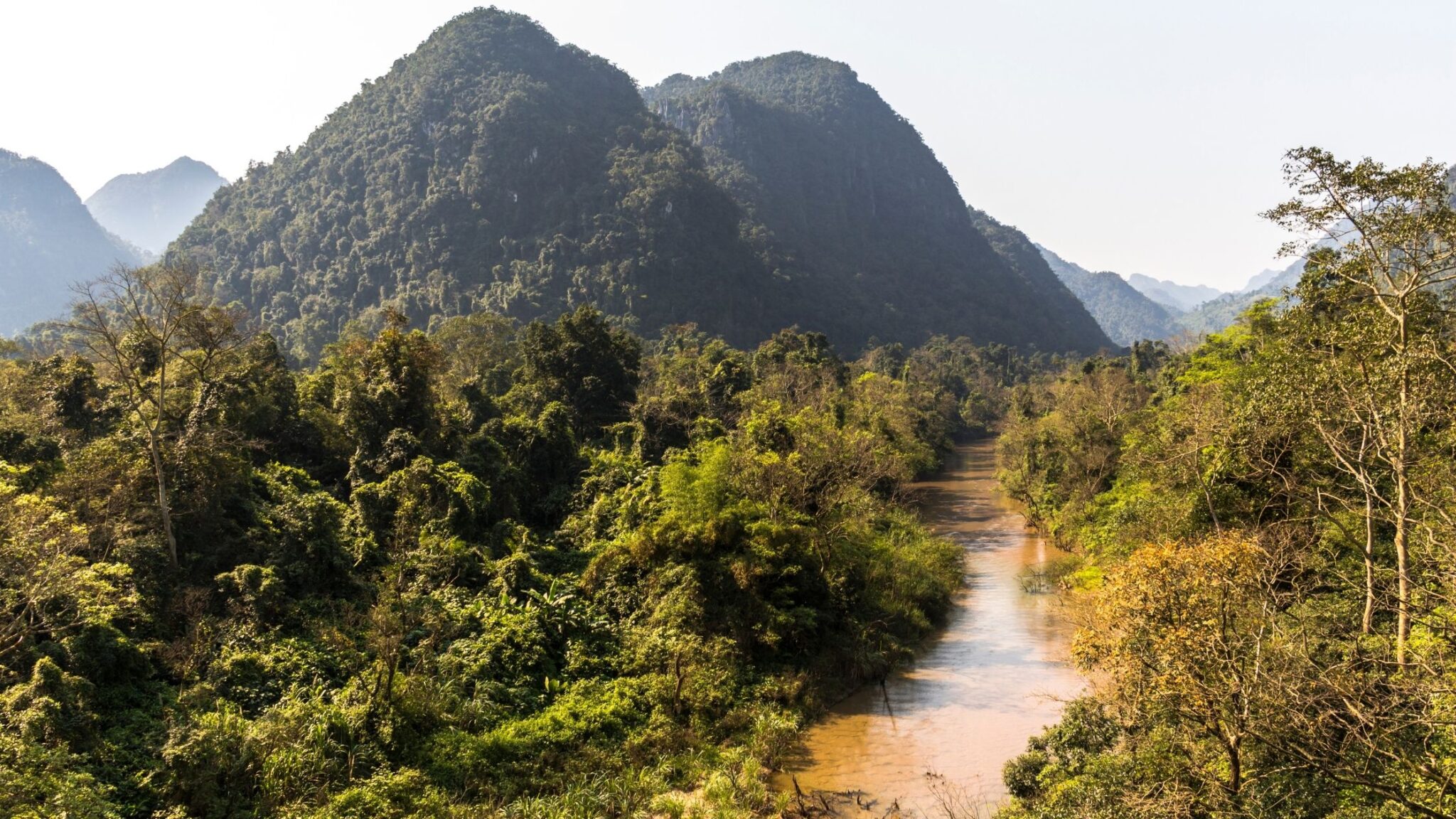 Food: 4 to 6 USD per person(Budget), 10 to 12 USD per person – mid range.
About the tours, the expenses will depend on how many caves you wish to visit and what do you think are the worthy ones. There might not be a lot of cheap things to do in Phong Nha, but the limited options shouldn't stop you from going there! Check below to finalise your trip.
Phong Nha Travel Tips
Phong Nha Tours or Opt for Phong Nha Cave Tours?
One of the dilemmas is whether to do Phong Nha by yourself or opt for tours. Also it is hard to pick the best cave in Phong Nha!
So I have tried to provide an answer to these factoring these:
Phong Nha on a Budget: If the budget is your primary concern, but you have time, you can decide between Paradise caves and Phong Nha Caves.
Both of these have standard prices, and unlike the others, you will not have to pay extra. Phong Nha cave is within the main area, and you can save on traveling to the cave if you pick this.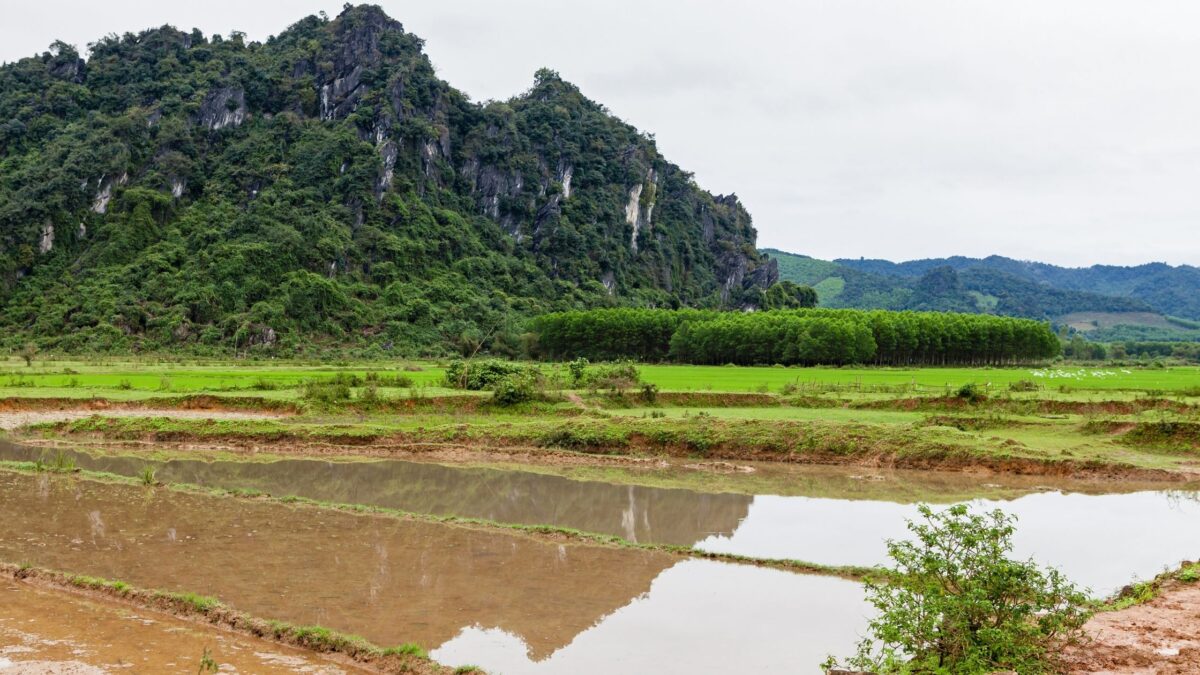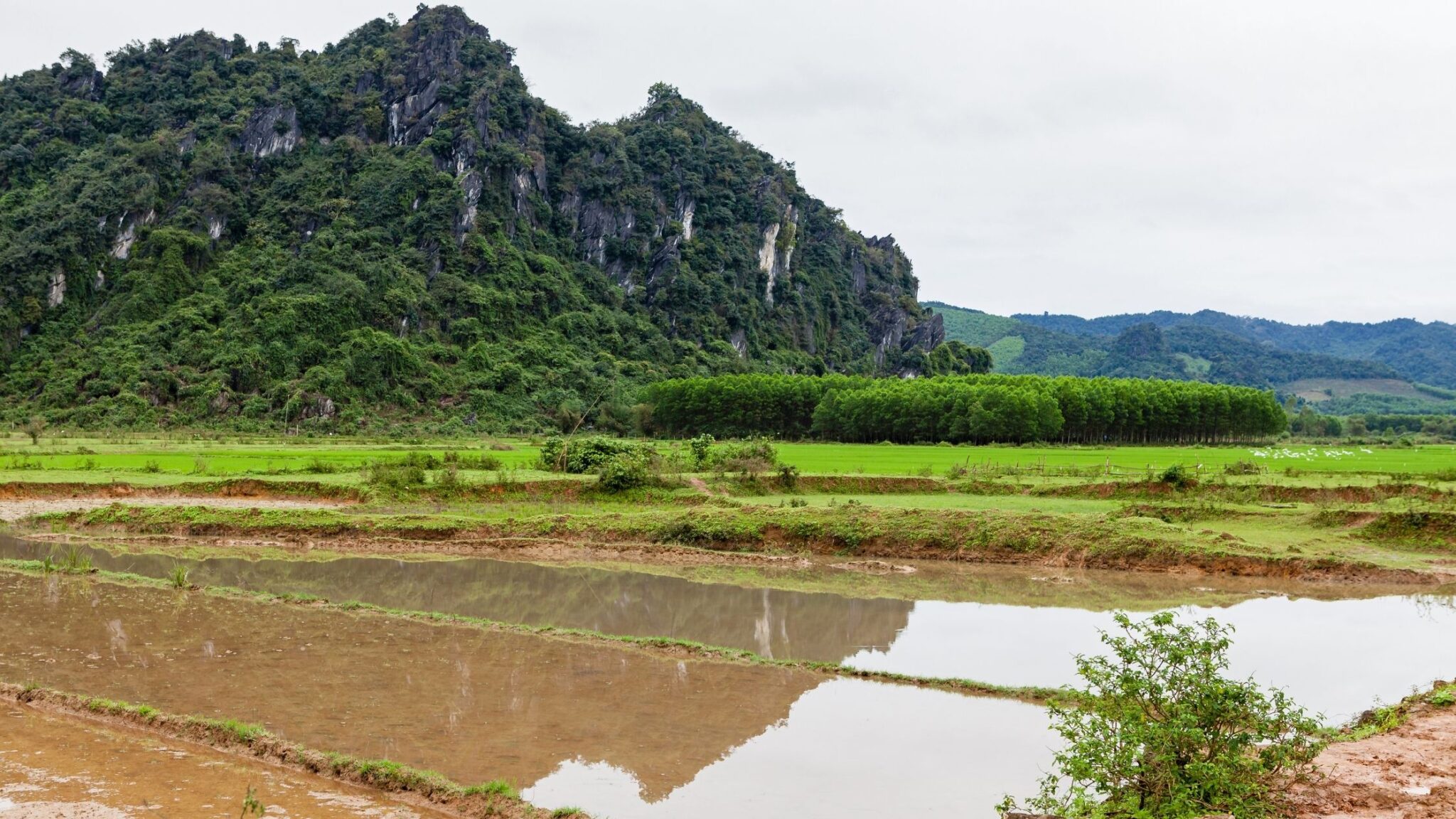 Plus, these caves can be done on your own. To get to Paradise cave, all you have to do is rent a bike, load all the maps on your phone, get the gears, and start driving. If you don't know to drive or if you aren't confident, don't worry.
You can tag along with fellow travelers that you can find in your hotels, and it shouldn't be difficult to find one. Just be careful of the roads while driving, although there is no traffic or high mountain areas. The roads can be tough to tackle during the rains.
Experience: Some people travel to the town mainly for trek experience. If you are one of those, and budget isn't your priority, you should probably go after the shark, So Doong Caves. The 5-to-6 days' adventure includes good trekking, camping and a visit to the world's largest cave.
You can maybe skip the rest and just go ahead with So Doong as it is a complete cave tour experience.
Another cave that provides the adventure without digging your pocket too deep is the Dark Cave. You get to zip, kayak, get yourself immersed in mud, do some soft rappelling, enjoy the beautiful caves and finally swim your way out of the cave, which is simply adventures packed into one!
Unlike So Doong, you just need half a day minimum for this, though you can easily spend a day if you want to slow it down.
You can walk straight to the Dark Caves and buy your tickets directly, but you'll need a guide. Plus the Dark Cave is more fun if you have a group as a lot of adventure is involved.
So I guess these details should help you decide whether to go for cave tours or not!
If you are booking Phong NhaTours
If you want to go for tours and book ahead, I would recommend going for these below. Because they refund if the tours cancel or you decide to cancel and you can just show their voucher offline.
There are available at the last minute and they have awesome guides suitable for every type of traveler.
Phong Nha Cave: 1 Day Guided Tour and Phong Nha + Paradise Cave Guided Tour are the best ones that I would recommend.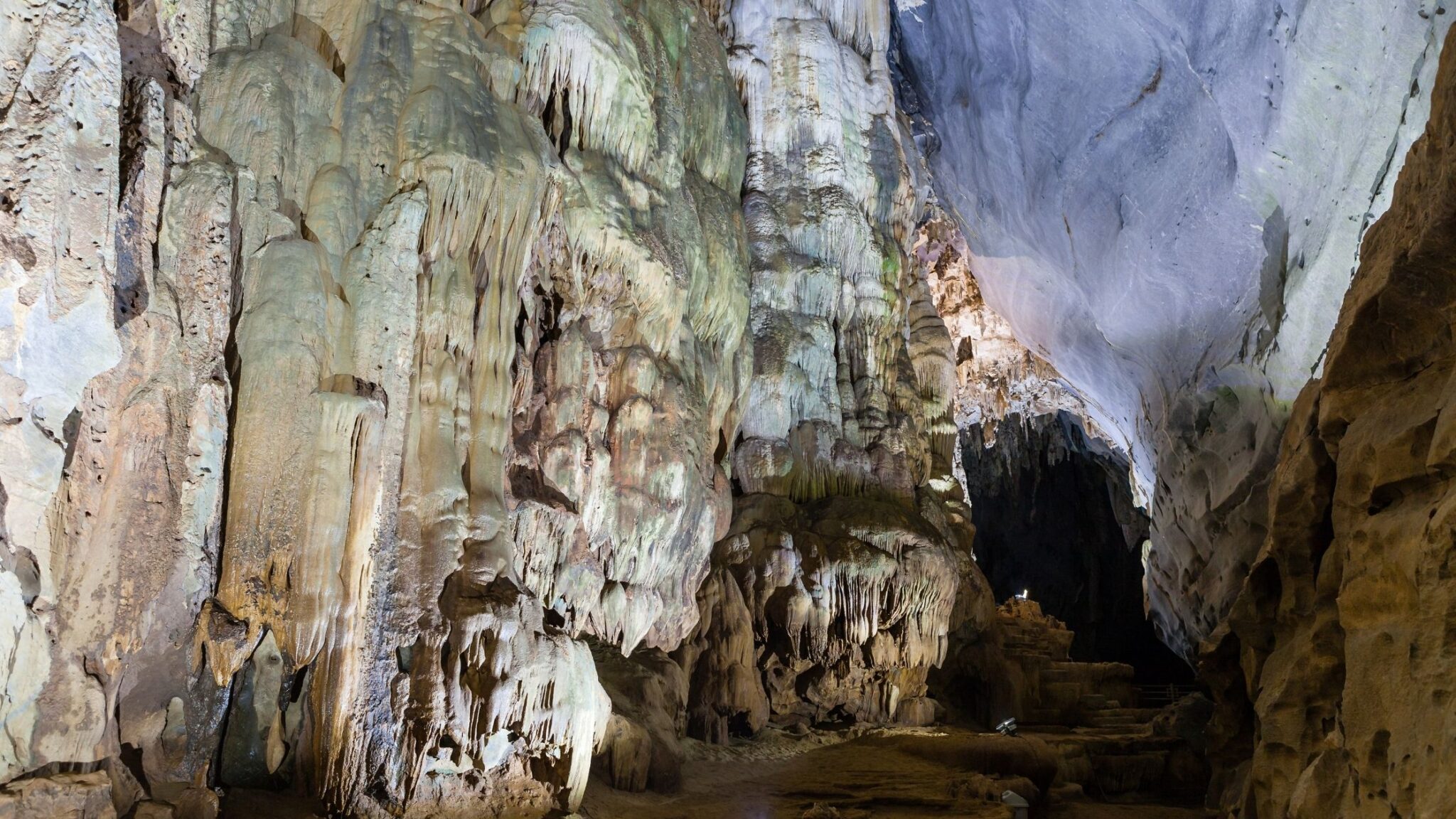 Or you can do all the booking once you arrive in the town if you don't mind researching and haggling.
There aren't many travel booking companies around though. Most of the hotels and agents work together to give you the same tour.
If you are booking a tour, make sure you have at least 2 to 3 days in the buffer. Especially if you are trekking, as Phong Nha weather can be unreliable. Plus, there are 2 to 3 buses per day to other destinations. So you might not always go as planned if your cave tour gets delayed/postponed.
Carry Cash
I found the least number of ATM's in Phong Nha in my Vietnam trip. Just one in the working condition to be precise.
Plus, most of the restaurants that I ate and my homestay folks accepted just cash. So make sure to carry some before you arrive. Although there are travel agencies for exchange, the rate is poor.
Hope you find this Phong Nha guide to be useful. What was your experience? Which is your favorite cave and why? Let me know in the comments below!
OTHER VIETNAM POSTS THAT YOU SHOULD CHECK TO PLAN YOUR TRIP
Note: This post contains affiliate links, and if you make any purchase, I would get a small sum without any extra cost to you.
Connect with me on Facebook, Twitter, and Instagram for travel stories.
Share the Love. Pin this Post!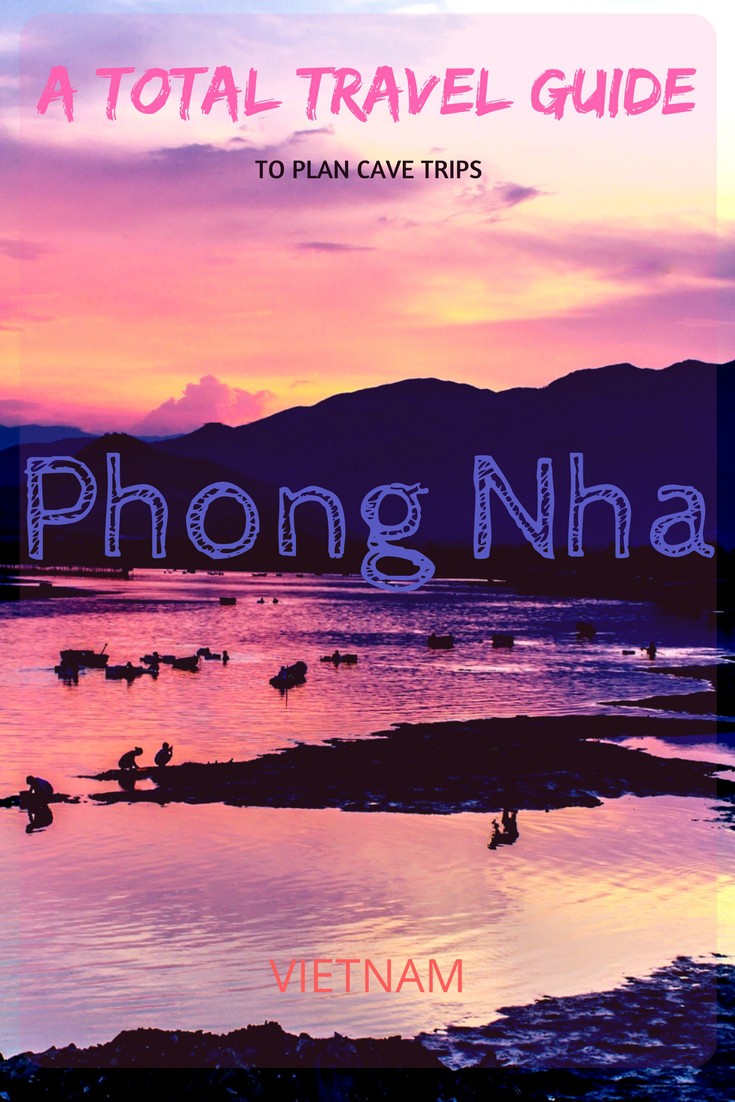 Subscribe to My Blog Posts for Travel Inspiration, Tips, Travel Guides & Stories. No Spam!