If you are looking for a perfect Halong Bay itinerary, you have come to the right place.
Halong Bay is one of the most visited places backpacking Vietnam, and you can't miss adding it on your Vietnam itinerary.
So, whether you have just one day or two to three days in Halong Bay, in this post, you will get ideas on how to enjoy your Halong Bay trip.
If you are planning your Vietnam trip, also check out these posts:
How to Backpack Vietnam – The Ultimate Guide You Need
How to Spend 3 Weeks in Vietnam – Epic Itineraries
Is Solo travel in Vietnam safe? – Things to know for your Solo Vietnam trip
What to pack for Vietnam – Your Packing Checklist
Halong Bay captivate those who venture around this part of the world. It is one of the most comfortable day trips from Hanoi you can take. You can also combine Halong Bay with Ninh Binh.
The karst structures are something created by another force, as if from another dimension.
No one knows precisely how long these structures have been around.
No one knows how they were created. No one knows how wonderful they are until you come to explore them yourself. 
Let me tell you more about Halong Bay and the surrounding islets in the middle of the emerald tinted sea.
This place has been known for a long time in human years.
Ancient cultures and artefacts have been discovered here and are at least 3500-4000 years old. Some say there have been discoveries that as early as 18000 years!
Halong Bay Itinerary – The ancient story
Halong Bay has a myth that has been passed through storytelling across the years.
The legend has that the people of this land were defending themselves against foreign invaders.
They were facing an uphill struggle as these conquerors were much more robust and more forceful than them. 
As they were about to fall, a dragon appeared. The dragon blew out the fire. This dragon was followed by a family of dragons, who spat and sprinkled jewels and stones all around the area.
These rocks and stones became a guard against the enemy. They are the evergreen karst formations we see around Halong Bay today.
The bigger stones eventually formed together and created islets around the area. It is how Halong Bay got its name. It is called the Bay of the Descending Dragon. 
Halong Bay has around 2000 islets, and all are unique in size, shape, and structure.
It is incredible to see and explore. The karst topography offers a complete range of stunning scenery.
You have so much to see, such as fields of formations, karts that are famous enough to be on banknotes and creations that have under layers and caves with much more to see than the top of the composition itself. 
It is mouth-watering to the intrepid explorer, the semi-professional photographer. Anyone visiting will be amazed looking around here.
What to do and see in Halong Bay?
If we are around Halong Bay exploring, and there's so many islets, caves, and karsts around, then what to add on your Halong Bay itinerary?
Generally, the most notorious and well-known sites are around and worth a visit. If you visit the jungle terrain of Cat Ba Island, you can move the evergreen bushes and pay a visit to the Trang Trung Cave. This cave is easily accessible and well worth a look around.
You'll see some stunning limestone structures that have been created naturally over thousands of years.
There are opportunities to see caves and karst bridge formations in the sea as well.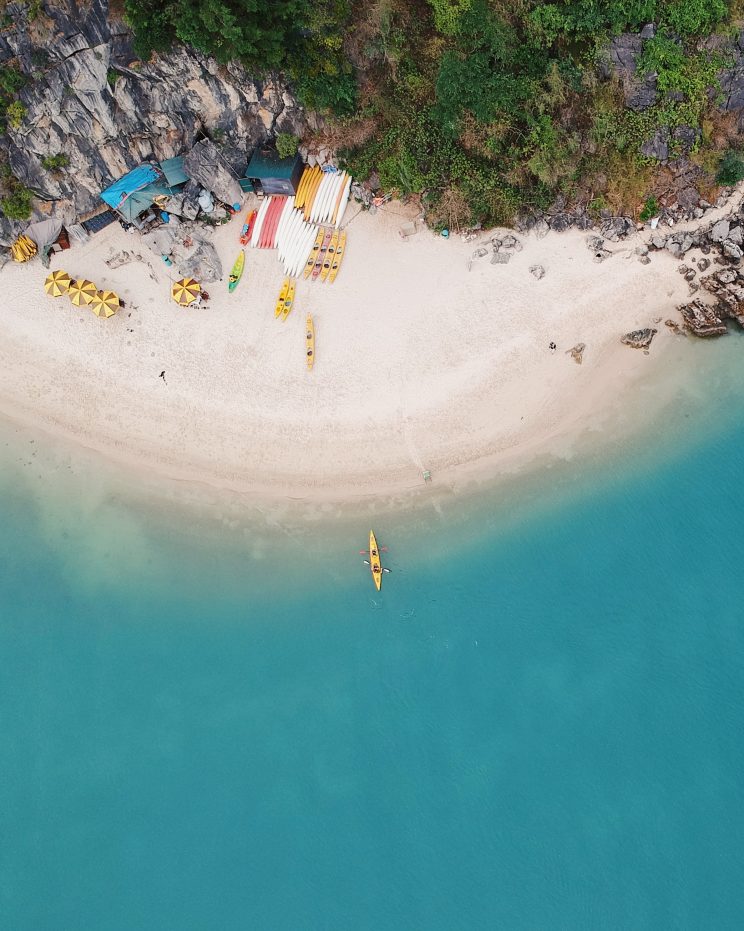 Local boats men can guide around these areas. If you are feeling strong enough, you might want to try kayaking around the Bay.
Editor's note – 30 Things No One Tells You About Visiting Vietnam
There are scenic stops across the Bay. The lighthouse at Da Chong Islet is one that is surrounded by a picturesque landscape.
The area of the frog lake is one worth discovering and a place for some stunning pictures. 
You ought to stop-off at Ba Trai Pao Beach for a sunbathe at the UNESCO World Heritage site. It is a spectacular area.
Enjoy Local life around Halong Bay
For those looking at traditional life, there a few villages who still live a traditional and ecological way of life around Halong Bay and these are also worth a visit.
You'll see fishermen's huts in the sea, where they wait to grab their daily catch. You'll have a chance to look around take photos, maybe even stop for a bite to eat.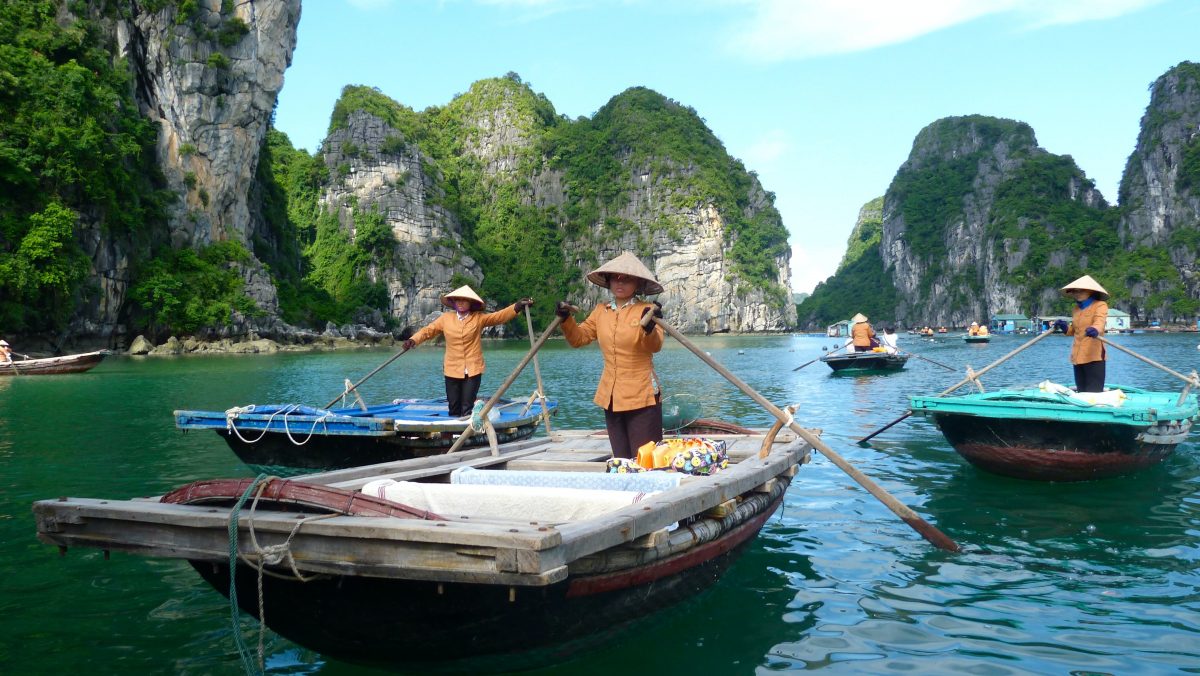 Be sure to buy some of their handmade crafts as souvenirs.
They will appreciate your kindness. There are stops to Viet Hai Village. There are opportunities to go cycling around the area close to some of the villages around Halong Bay. 
Pamper yourself on Peony Cruises – The 5 star treatment
Halong Bay is a big area. There is so much to see, yet it is so spread out. It'd be better to take a cruise boat to discover the city.
Peony Cruises offers a luxurious way to embark on your journey around Halong Bay. 
You'll see pretty much everything mentioned here on a three-day tour. It is a five-star cruise ship that prides itself on showing quality and service that would match the expectations of an emperor.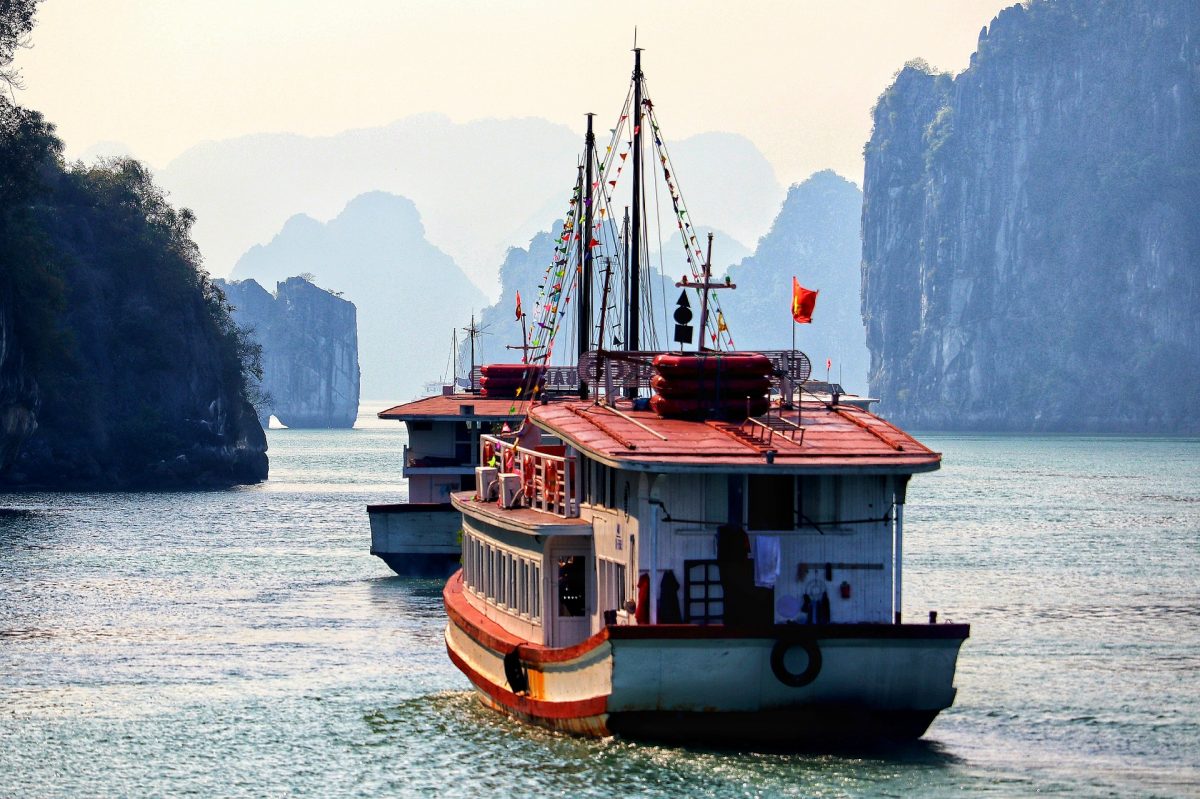 The Peony flower was known as the royal flower in ancient times in this part of the world.
There are many cruises touring parts of Halong Bay. Peony Cruises tries to offer a bespoke tour, to avoid any crowds. It also provides full service.
You'll stay in an exquisite wooden cabin that offers all the amenities of a good quality hotel, such as a double bed, TV, mini-bar, and air-conditioning. 
The terrace gives you beautiful scenery in private. Sunbathing is available on the top deck, and there are a spa and massage service on the cruise, for more profound relaxation.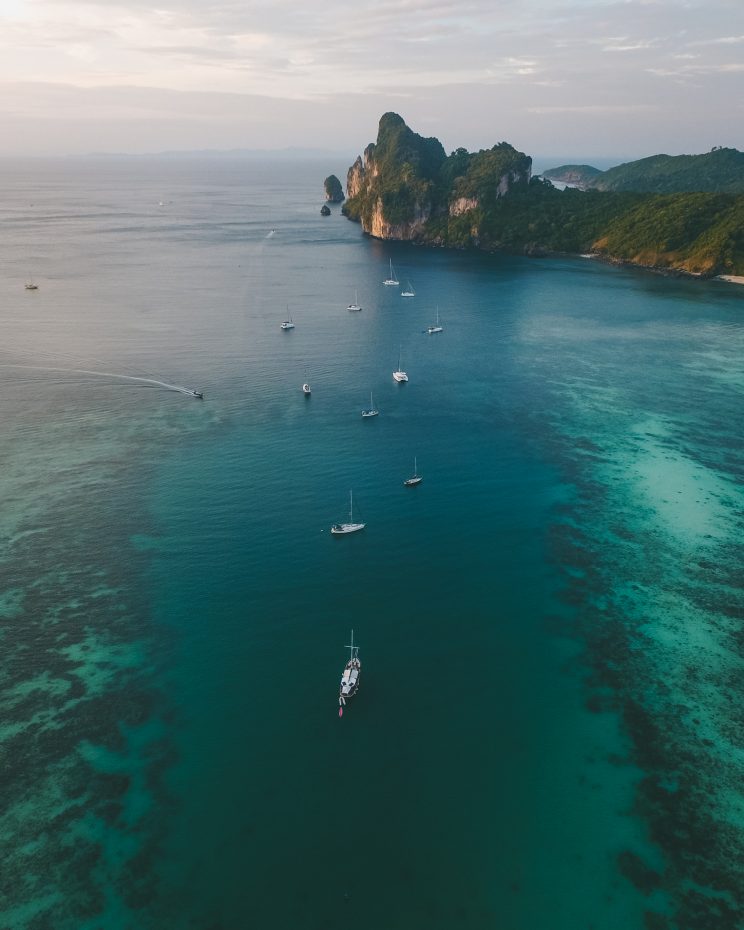 You won't get hungry, like breakfast, buffet lunch, and a candlelit a la carte dinner is served throughout the whole three days.
Drinks are available onboard, ranging from a tea ceremony with the local staff to the sunset happy hour special at the bar. 
You can even cook Vietnamese food with the cooking class that takes place with the head chef. The spring rolls are lovely. It would help if you tried a couple of them, with the dipping sauce.
Why would you choose a cruise?
It would be best if you had a place to feel rested while touring the Bay of the Descending Dragon. It is a prominent place, and it's quite a full itinerary.
Taking a cruise means they'll generally do everything for you. 
You need the essentials (clothes, money, suncream) plus a camera. You can get picked up at your hotel in Hanoi or Haiphong and then you'll travel by limousine bus to the port. 
Drinks and snacks are provided on the way. Don't forget your passport. You are travelling away from the mainland, to a beautiful new world.