There are many ways to get from Hanoi to Ninh Binh. In this post, I have shared the best possible ways to reach Ninh Binh from Hanoi. Ninh Binh should be on your list while backpacking Vietnam. Boat trips through lush, green fields, ancient pagodas, beautiful viewpoints, caves and cycling through the village side – These are some of the things that you can enjoy in your Ninh Binh Itinerary.
An easy way to get around Vietnam is by getting the Bookaway App. There you can search for routes and book tickets online! Book tickets online.
It is the perfect little town to experience the countryside of Vietnam, which will be a fresh breeze from the urban Hanoi. Whether you are visiting Ninh Binh as a day trip from Hanoi or you intend to spend a few days, make sure not to skip this beauty!
How far is Ninh Binh from Hanoi?
The distance from Hanoi to Ninh Binh is 95km, and the distance from Hanoi to Tam Coc is 101km. Depending on your mode of transport from Hanoi to Ninh Binh, it takes around 3 to 4 hours.
How to get from Hanoi to Ninh Binh?
Hanoi to Ninh Binh Train
Duration: 2.5 hours
Costs: 90K to 120K VND or USD 3 to 5
Travelling in Vietnam by train is one of the best ways to experience the country. One of the most affordable ways to travel from Hanoi to Ninh Binh is taking a train, which takes about 3 hours.
Six daily trains are available from Hanoi to Ninh Binh town. SE 5 is the most popular train with comfortable soft seats, almost clean with snack carts and bathrooms. Hanoi to Ninh Binh trains depart from Hanoi's main railway station stopping at Phu Ly and Nam Dinh and ends at Ninh Binh railway station.
There are also trains with sleeper berth that cost around USD 5, which is the best option if you are taking the early morning train to take a short nap. It is best to take the train early so that you can have time to relax and explore more in Ninh Binh.
You can book online through Vietnam Railways, and after you book, you have to go in person and collect the physical ticket showing your confirmation and ID. I'd suggest you book the tickets in advance as the seats get filled sooner during the high season and holidays.
Hanoi to Ninh Binh Bus
The easiest way to travel is getting from Hanoi to Ninh Binh by bus. You can choose from minivans, public and private buses. More details below:
Mini Vans & Private Buses
Duration: 2-3 hours
Costs: 235,000 VND or USD 10
The most convenient way to travel from Hanoi to Ninh Binh is by booking a bus ticket online. There are 6 buses from Hanoi to Ninh Binh every day. It costs just 10 USD or 235K VND.
I recommend booking a bus on BookAway to reach Ninh Binh from Hanoi as you have many options for buses. The best part is these tickets include free pick-up & drop-off and also free cancellation up to 24 hours before your trip.
Hanoi to Ninh Binh Public Bus
Duration: 2 to 3 hours
Costs: 70K VND or USD 3 to 5(excluding cabs)
There are many bus stations in Hanoi that offer buses to different towns and cities in North Vietnam. You have to go to Giap Bat Bus Station, located in the south of Hanoi to travel from Hanoi to Ninh Binh by public buses. Buses leave every hour from this station to Ninh Binh. Purchase tickets at the booking counter – avoid anyone luring you by offering 'better prices' or 'saving your time.'
I wouldn't recommend taking these local buses because of the many disadvantages:
It takes more than 30 minutes(sometimes up to an hour) to reach from the old quarter in Hanoi to Gia Bat Bus station, which has a lot of traffic usually.
Taking a taxi to Gia Bus stop is the best way, which will add to the costs.
Plus, the buses at this station stop at several places around Ninh Binh province, finally arriving at Ninh Binh bus station(make sure you book the one that stops at Ninh Binh city or Thanh Pho Ninh Binh). You will most likely stay in Tam Coc, so you will pay another dollar or two to get there.
Also, after 5:30 PM every day, there are hardly any direct local public buses to Ninh Binh. So you can't really plan an overnight journey with these buses.
Hanoi to Ninh Binh by Taxi
Duration: 2 hours
Costs: USD 65 to 70
If you are in a group or travelling with young kids or heavy backpacks, taking a cab from Hanoi to Ninh Binh is the best option. Another good thing is you can reach the doorstep of your hotel/guesthouse directly from Hanoi.
A comfortable Hanoi to Ninh Binh taxi for four to five people costs around USD 65 to 70.
Hanoi to Ninh Binh by motorbike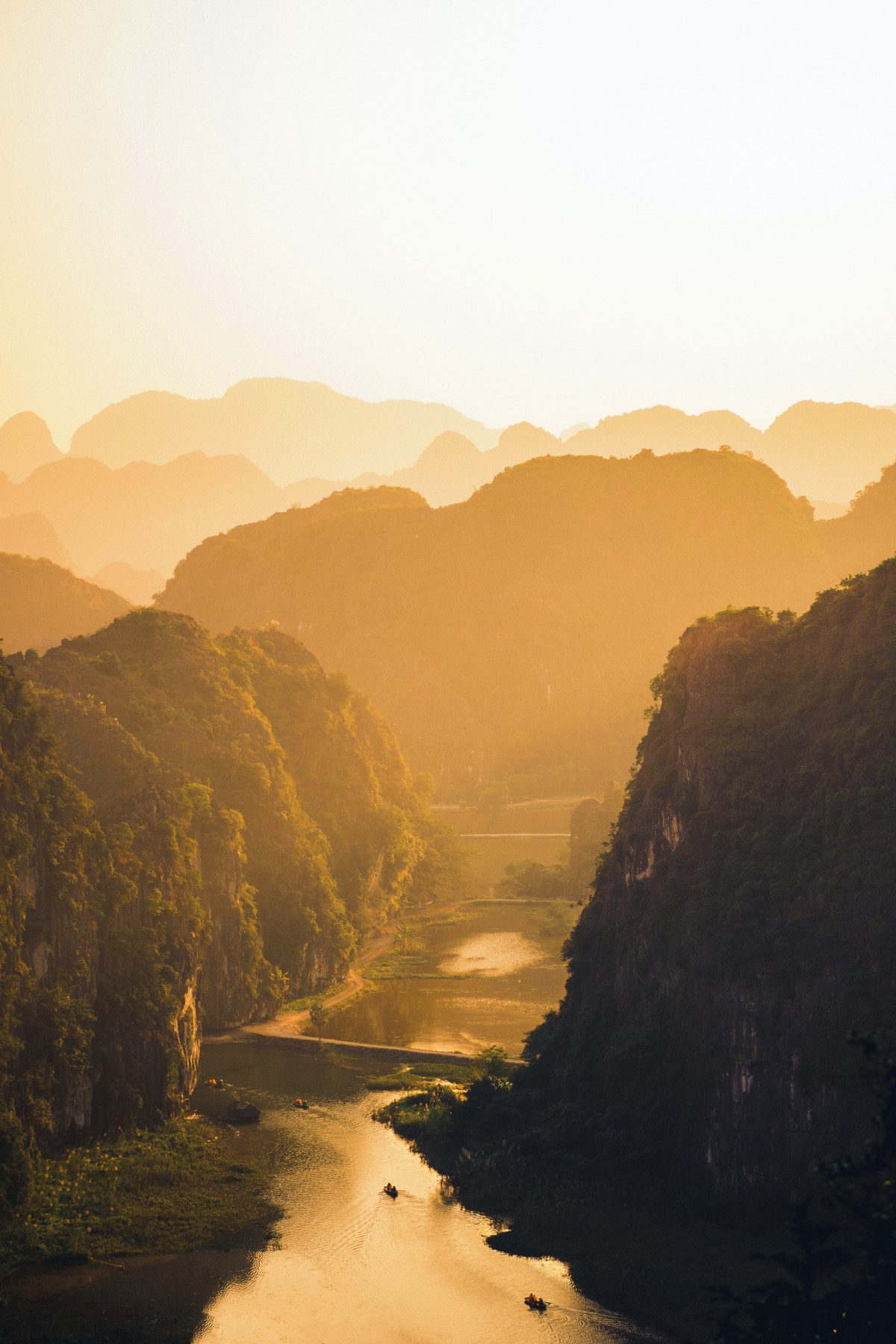 Duration – 3 to 4 hours
Costs – Up to 100 USD
Travelling Vietnam by motorbike is on many people's bucket list, thanks to the gorgeous winding roads, thrilling passes around the coast and spectacular sceneries running throughout the country.
If you are one of those adventure enthusiasts, you can travel to Ninh Binh from Hanoi by motorbike. Google Maps are sufficient to navigate the Hanoi to Ninh Binh distance(100km+). You have several stops that you can make on the way as well, including Perfume Pagoda along the way.
Things to keep in mind before hopping on a motorbike – The roads in the countryside are often bad, filled with potholes and hard-to-notice rubbles or speed breakers. So be cautious as you navigate. Also, you can find the locals driving intimidating at first, especially if you have never driven in SE Asia or Asia.
Thus, take it slow, wear a fully-protective helmet and also make sure any accidents are covered in your travel insurance that buy.
Other Frequently asked questions
Where to stay in Ninh Binh?
Should you stay in Ninh Binh or Tam Coc? For accommodation, I'd recommend staying in Tam Coc rather than Ninh Binh. There are plenty of hotels and guesthouses in Tam Coc close to the lake at the centre and near Tam Coc river from where you get splendid views of the greenery. Also, there are a lot of options for bars, cafes and restaurants close to these areas.
The distance from Ninh Binh to Tam Coc is 6km, and from Ninh Binh train station or the bus stop in Ninh Binh, you can take a metered taxi to Tam Coc, which will cost you around USD 1 to 2. Some guesthouses or hotels also provide a transfer, which you can plan with them prior to arriving.
Note that the cab drivers may charge you a flat rate if you are arriving in the early morning or late night hours.
How many days in Ninh Binh?
If you are wondering how long to spend in Ninh Binh, it depends on the time you have. If you want to enjoy the laid-back town at a leisurely pace, I'd recommend you to spend at least two to three days in Ninh Binh.
You can spend four to five days as well if you want to spend your time not doing much as it is one of those places to just unwind.
Can I do a day trip to Ninh Binh from Hanoi?
Yes – If you plan a day trip from Hanoi to Ninh Binh, you can explore the highlights of the town quickly, which is recommended if you have a short time. But note that the long journey will consume time, leaving you with a hectic full day.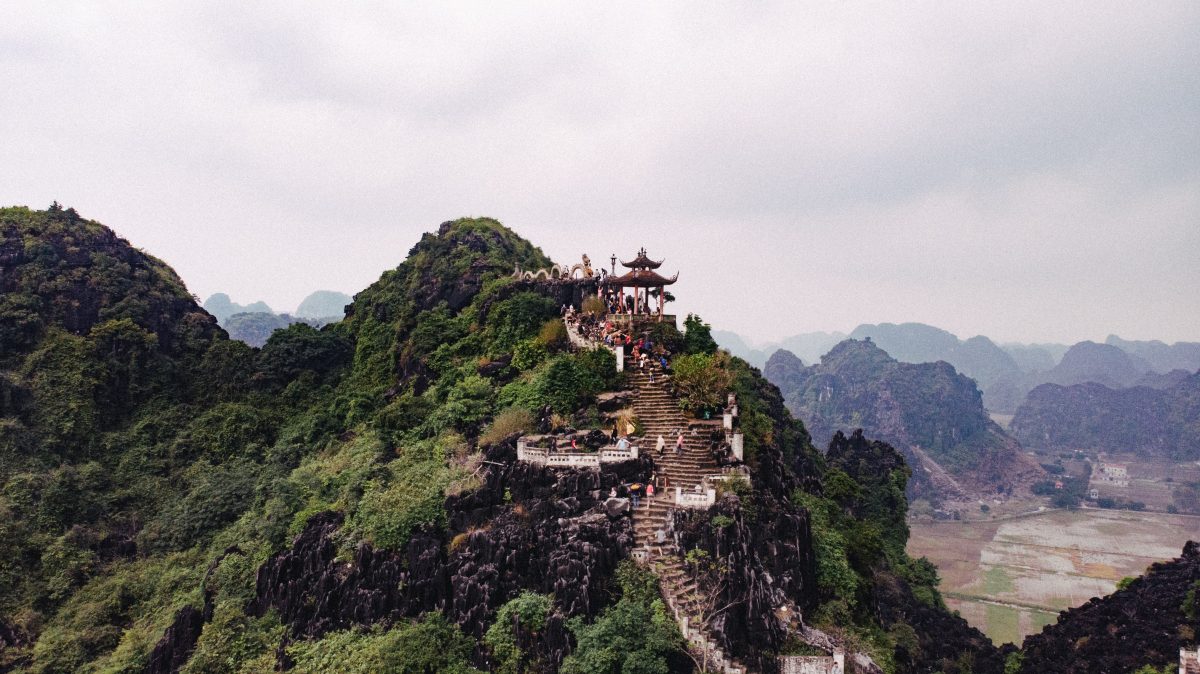 You can make this day trip comfortably by opting for a guided trip, which includes pickup from Hanoi and drops, and easy online booking in advance that also allows cancellation for free up to 24 hours before your trip in case you have a change of plans. Check out this day trip to Ninh Binh from Hanoi.
Or you can arrive at Ninh Binh early in the morning and join a group tour, which will save you the hassle of arranging transport and planning things when you have just one day. I'd recommend this full-day Ninh Binh guided tour, which is awesome.
Here are some more tours from Hanoi to Ninh Binh that you can check out:
Hoa Lu, Tam Coc, Mua Cave w/ Amazing View- All Inclusive Tour
Private Trang An & Bai Dinh Full-Day Tour with Lunch
Full-Day Trang An, Hoa Lu & Mua Cave Tour with Lunch
Ninh Binh: Hoa Lu, Am Tien Cave, Tam Coc, Bich Dong by Limo
Ninh Binh Daily Tour: Hoa Lu, Am Tien Cave, and Trang An
Ninh Binh Daily: Hoa Lu, Mua Cave, Tam Coc, Bike & Swimming
Getting around Ninh Binh
Although Ninh Binh and Tam Coc are small towns, the attractions are all spread out(most of them away from the centre), which means you will have to rely on one or more forms of transport.
If you know driving or love motorbikes, I'd highly suggest you rent one for around 200k VND. It's a fantastic experience to ride amidst the limestone mountains flanked by green fields, and the village kids smiling at you! The roads are flat, so you don't have to worry about uphills.
If you want to do it slow-paced and also want some exercise, you can hire bicycles available in Tam Coc for 50K VND per day. Some hotels also offer complimentary bicycles.
If you don't have much or you are in a group, you can rent a local taxi with a driver, which can be booked through your guesthouse. Expect to pay around 75 to 100 USD depending on what all you want to see and do.
What is the best time to visit?
Ninh Binh Province is influenced by the typical weather in Northern Vietnam(where it is located), which has varying seasons. The weather in each season get extreme – Summers are sweltering hot, monsoons make the lands very wet with floods and landslides being common occurrences, and winter means freezing days.
The times to avoid are the rainy season from May to the end of September or early October when it becomes impossible to get around anywhere due to incessant rains. You will likely get stranded and will not be able to explore most of the attractions.
The same goes for weekends and national holidays as Ninh Binh is a popular option for a getaway for locals in and around Hanoi who throng the town in significant numbers during these periods.
As for the best times, the months right after monsoon – September and October, and early spring – March and April are the best periods to visit Ninh Binh. What makes these months exceptionally beautiful are the rice fields – this is the period before harvest when the farms are carpeted in magnificent green with the fully-grown rice and paddy.
If you are here in November, you may even see the golden yellow as these crops mature, ready to be harvested.
Winter is a great time to be here if you love cold weather, but the downside is the absence of the panoramic views of greenery, for which Ninh Binh is mainly worth visiting.
So that's all about how to get from Hanoi to Ninh Binh, along with other important info that you might need. If you have any questions or need help in planning your Vietnam trip, drop a line in the comments below.
OTHER USEFUL RESOURCES FOR VIETNAM TRAVEL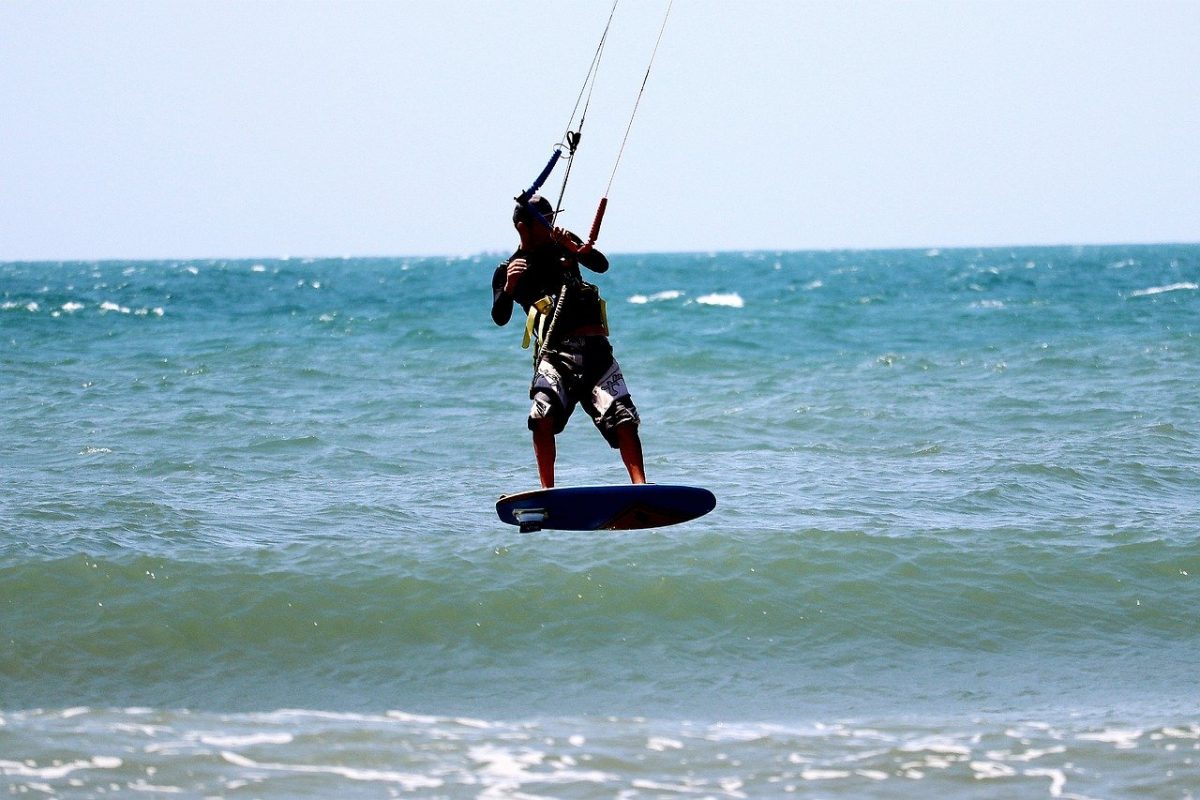 There are TONS of posts on Vietnam that you can find here to plan an epic trip. I'd highly recommend you to start by checking out these below: