I started my Vietnam trip of 25 days from the south, beginning from Ho Chi Minh. Hanoi, the capital of Vietnam was my last stop. By the time I arrived, I just had 2.5 days to spend. I spent a couple of extra days in the places I liked more, which resulted in this. But the good part is, I made the most of it. So if you end up like me, then don't worry. In this post, I have written in detail about the things to do in Hanoi.
Whether you have just a day or 2 or more, check out these places to visit in Hanoi. I wouldn't call this the top 10 things to do in Hanoi as there are more than 10 things to do, and there is no particular order!
Things To Do In Hanoi
Visit The Oldest University of Vietnam – The Temple of Literature
Confucius, the wise philosopher known for his deep philosophies needs no introduction. The students of Vietnam were luckier for they had him as their tutor. Not only that, he developed the syllabus for the students. Also, he mentored on several subjects in the temple of literature, the oldest university in Vietnam.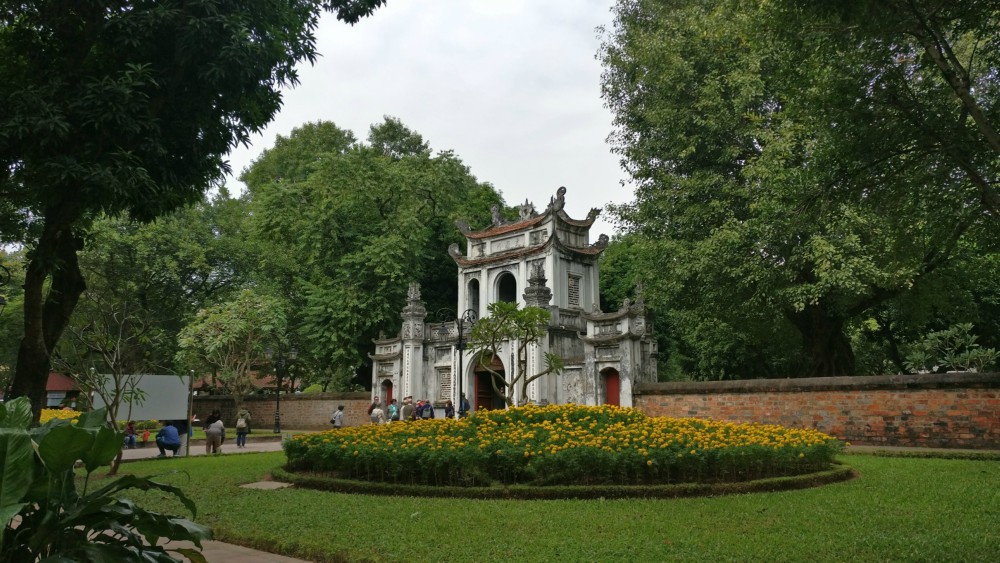 The compact area and the vividness of the place that exuded serenity drew me as I stepped into the university. There is a shrine dedicated to the masters including Confucious, for whom the temple was initially dedicated. There are memorials with doctrines inscribed on them. You can also read the rules of the Institute for the students. Envisaged by the Chinese scholars, the temple of literature was the learning centre during the Imperial rule in Vietnam.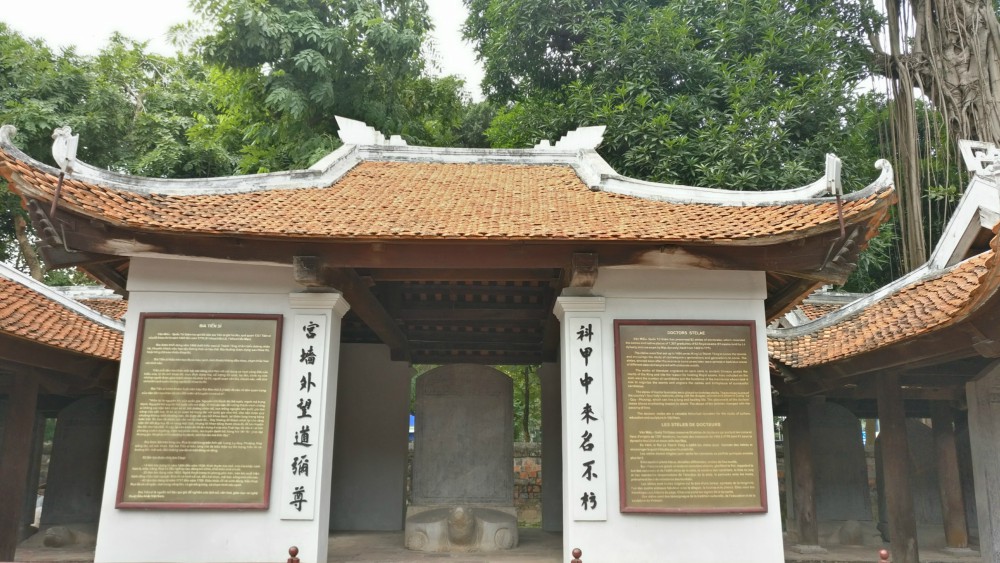 Temple of Literature Timings: Closed on Monday. Tuesday – Sunday 8:30 – 11:30 & 13:30 – 16:30. Entry Fee: 10,000 VND
Make a Visit to Uncle Ho's Memorial
It is hard to miss hearing the name of Ho Chi Minh, the most revered icon of Vietnam. The people of Vietnam took their respect to a whole level. Whether Uncle Ho would have preferred this or not, they constructed a mausoleum in his name, where they placed his body after he passed. In the last quarter of the year, the remains are taken to Russia for preservation procedures. There is also a museum depicting his journey to become the hero in Vietnam.
Since I visited in November, I wasn't fortunate as the memorial remained closed. But I did see the guard changing ceremony. The vast area surrounded by majestic buildings make it a great place to just sit and soak in the vibes. I walked my way around to all these attractions, so the mausoleum was the best place to rest my feet for a while!
Ho Chi Minh Mausoleum Timings: Closed on Monday. Tuesday – Thursday 07:30 – 10:30, Saturday & Sunday 07:30 – 11:00
Visit The Imperial Citadel of Thang Long
The imperial rule was prevalent enormously throughout Vietnam. Spreading from the north to south, the present capital Vietnam wasn't spared. Although modern buildings around the citadel have marred its appearance, the charm of the citadel is indispensable. You can see that the garden area around is as lovely as the citadel itself, rich in architecture.
Imperial Citadel of Thang Long Timings: 8:00 – 12:30 & 13:30 – 19:30
Make Your Way Through The Maze Called Old Market Dong Xuan
The capital city of Vietnam has embraced modernity at a lightning speed to be on par with the other capital cities in SE Asia. But Hanoi's Old Quarter tells a different story. It's like traveling back in time, but unlike Hoi An's ancient town or Hue's forbidden city. Because in both these towns, you know when you have arrived at the old quarters. The distinct lanes with ancient buildings give away.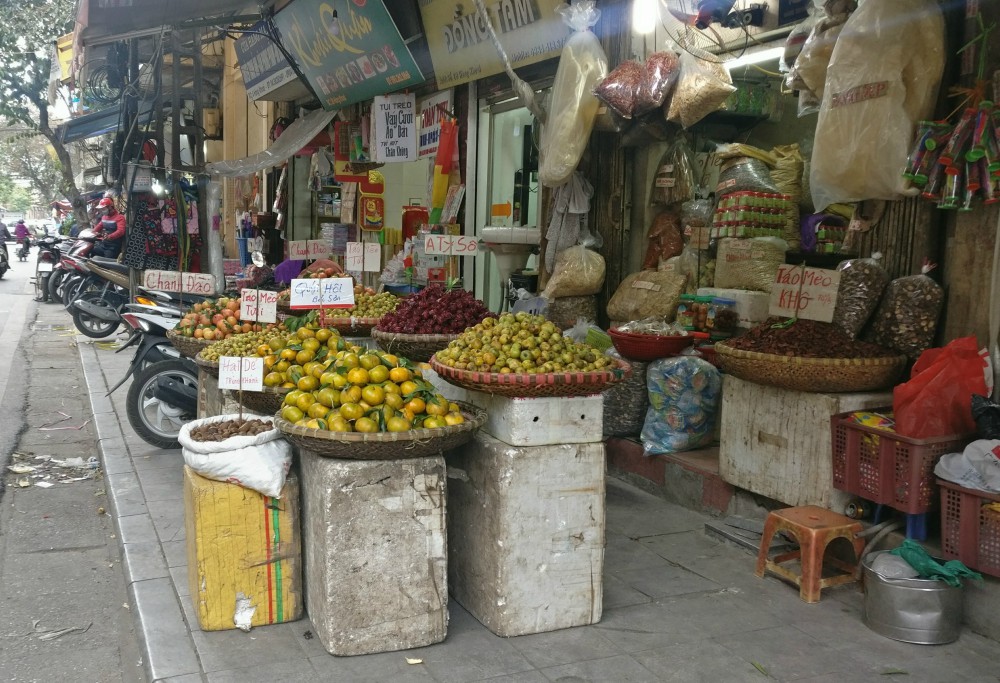 But in Hanoi old town, you'll notice the change as the number of people around you increases – The hawkers, peddlers and small vendors selling their goods ranging from fresh flowers to spare machine parts. It's strictly business for the vendors, and it's pure shopping and haggling for the shoppers, mostly locals. Don't expect the typical warm Vietnamese smile or the polite gestures from the shopkeepers here. Because the bustling streets leave no time for pleasantries.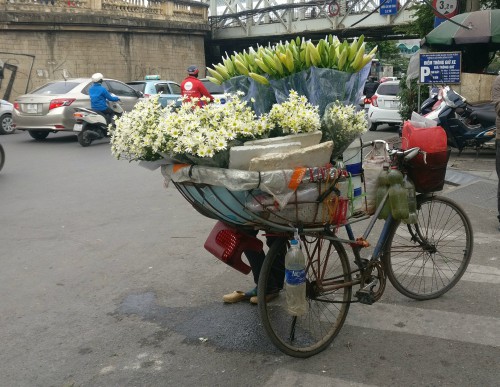 Your senses will be in for a treat. But, for those unused to crowds, you'll get there in a while. You'll accustom to the passers-by bumping, hawkers tapping your shoulders, street vendors chasing you to buy. Smiling and nodding politely helped me as I was only window-shopping, and I was more interested in the scenes of the local markets.
You can spend a whole day or days together seeing unique things. Or just run around in half a day. But If you want to buy some unique souvenirs for your loved ones, Dong Xuan market is the place. This market has some of the best clothes at good prices.
You can also head to Hanoi's night market to pick some gifts and collect unique stuff of Vietnam.
Admire The Presenditial Palace & Other Buildings
It is a treat to stroll through the streets that lead to Ho Chi Minh's Mausoleum. The flamboyant buildings make you feel like you transported to the lanes of some French town. Now, these ancient buildings are embassy offices of different countries. Next to Ho Chi Minh Mausoleum is the Presenditial Palace, which gleams in bright yellow.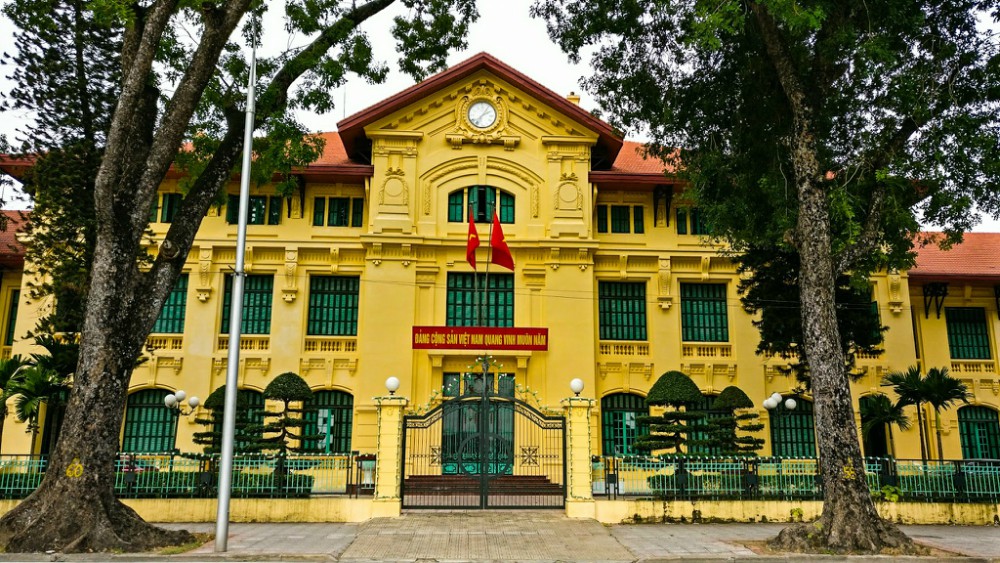 Take a stroll around if you love exploring on foot, especially in the evening when the weather turns cool.
Learn About The Vietnam War in Vietnam Military History Museum
The American Vietnamese war in the 1970's had a great impact on the Vietnamese. Hundreds of thousands of lives were lost & people struggled for years. Vietnam Military History Museum has documented the dark side of wars very well. From canons of different sizes to fighter jets to the wreckage of a plane, a visit to the museum will tell you why wars must never be fought!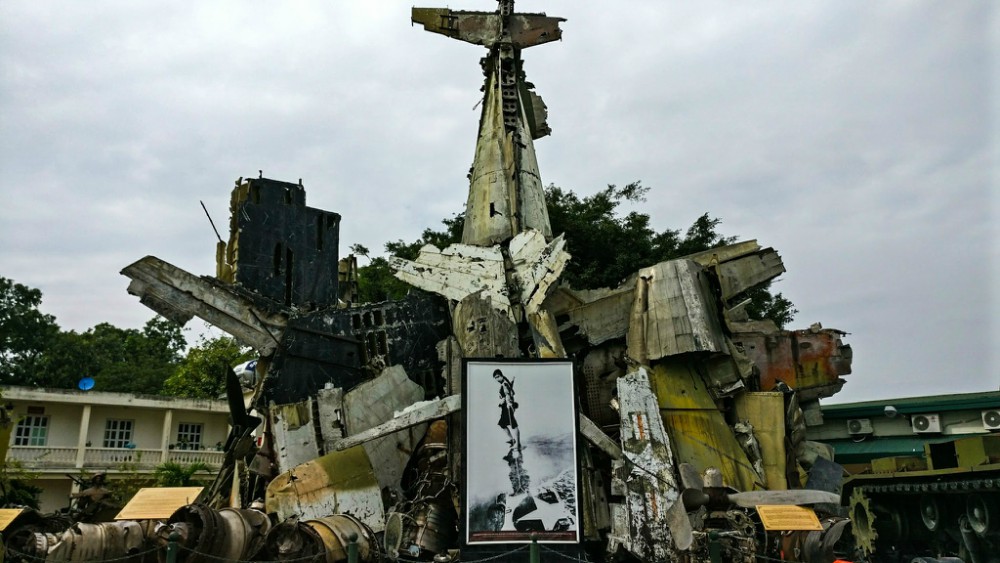 Click Enough Pictures of The Railway Track Street
If you want to see how is it to have a railway track right in front of your door, then head to this pretty railway track street. Dotted with wall art on one end and lovely homes on the other, it's post-card like. Someone even runs a railway track cafe here, where you can have a table right on the tracks! The last time I read, local trains still used to run, but I didn't see any when I was there though.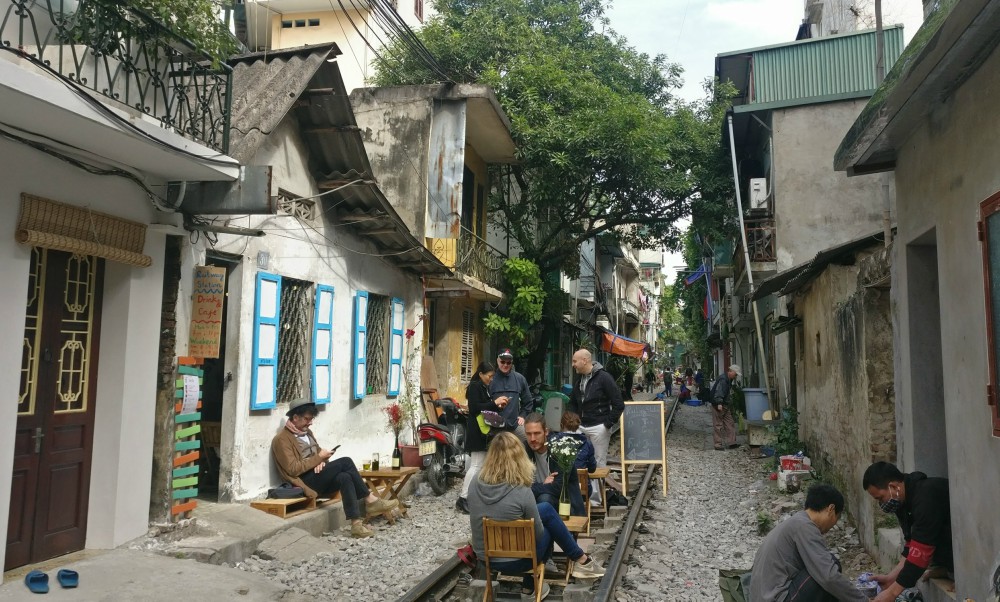 Don't Forget To Visit The Antique Long Bien Bridge
Long Bien Bridge built across the Red River in Hanoi is one of the ancient engineering feats of Vietnam. Constructed totally with iron, this cantilever bridge is more of an attraction today. Trains still run, but you can click pictures by getting right on the track. A narrow road adjacent to the track connects the two ends as well – Hoan Kiem and Long Bien. It is not hard to find Long Bien Bridge because it is right to Hanoi Old Quarters.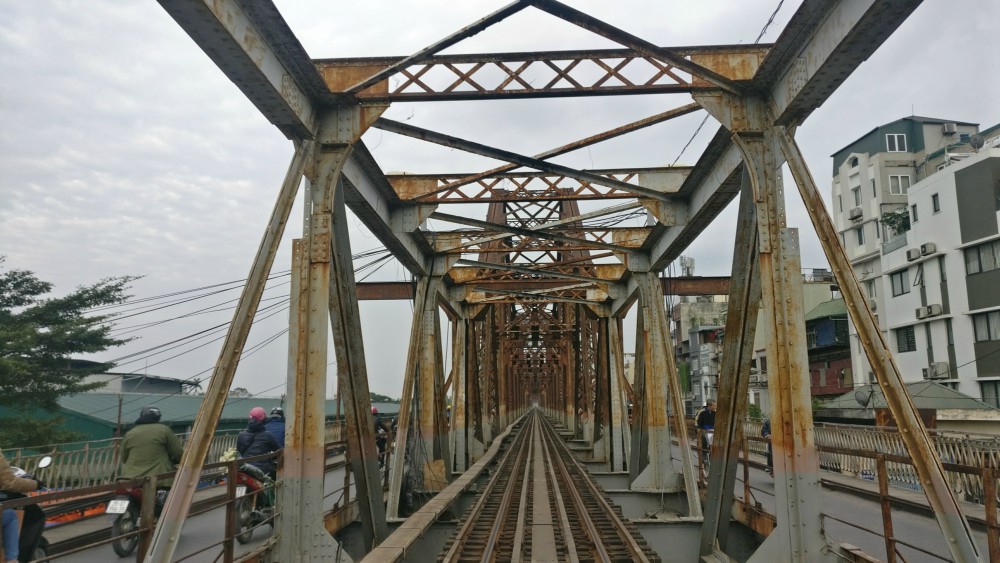 Hanoi's Coffee Is A MUST and So is Pho & Bia Hoi in Hanoi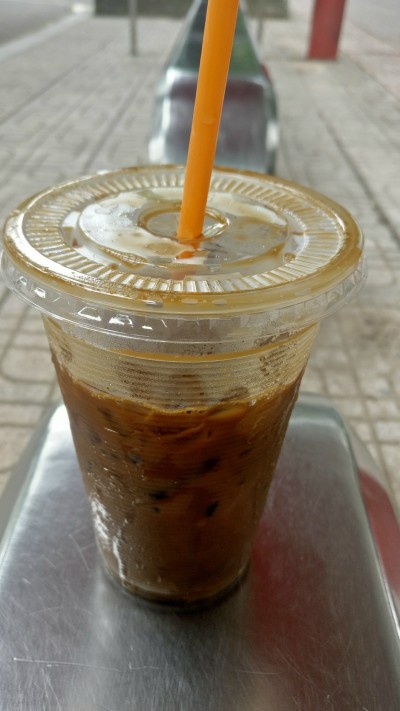 Among all the places that I have traveled so far, I have had the best coffee of my life in Vietnam. Whether you have it with loads of ice or sip it hot with condensed milk, the taste is something that'll stay with you forever! No, seriously, I am not at all exaggerating. Hanoi's coffee is a must try. Although the taste is more or less the same, you'll be able to identify a slight change in taste from town to town if you are a coffee addict like me! Trust me, we can dissect the taste of coffee to pieces!
Take a Stroll Around The Lakes in Hanoi
Hanoi does well when it comes to lakes, the other city being Dalat. Hoan Kiem Lake in Hanoi's old quarter is probably the first you'll see if you base in Hanoi old town.  You can spot the locals laze here, sipping coffee, gossiping, walking or just chatting. In the centre, there is Thap Rua or the Turtle Tower, which is a sacred place.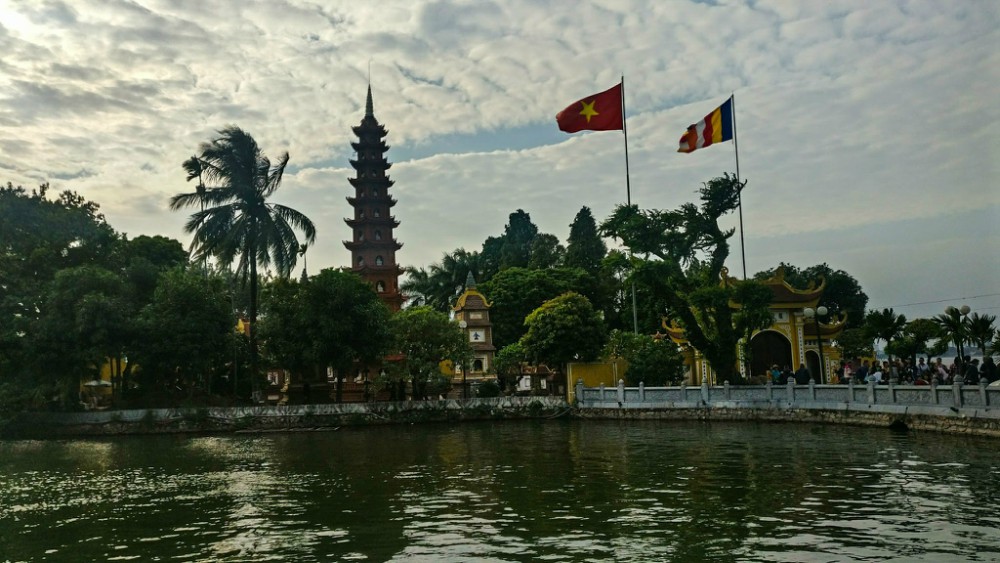 I walked a bit far beyond the old town and came across West Lake, which is the largest lake of Hanoi. Not only is it well maintained, the view of Hanoi's skyline from here is amazing. If you walk a little ahead, you'll stumble upon another lake Truc Bach, which is home to a small temple today. The other lake worth checking out is Thien Quang Lake.
Watch The Water Puppet Show
This is one of the experiences that I totally forgot to visit despite having made a note in my mind. Gosh! My absent-mindedness creates such mess! Anyway, keeping my mini-rant aside, there is an interesting story behind the water puppet show.
Agriculture has been the main occupation in most of Vietnam. And during the monsoons when the fields would get flooded, the farmers enjoyed in the field by making puppets and creating shows. This became a tradition and a unique cultural thing in North Vietnam. Today, you can watch the show at Thang Long Water Puppet Theatre.
Thang Long Water Puppet Theatre Timings: Daily 15:00, 16:10, 17:20, 18:30 & 20:00
Entry Fees: 100,000 VND for a one hour show. Additional fee for camera/video.
Places To Visit Around Hanoi
Head To Halong Bay For a Trip to Cat Ba
Halong Bay is one of the top attractions of Vietnam, and might as well among the overrated destinations. Don't get me wrong. It is lovely for sure. But the sheer number of tours and the extent of hype & commercialisation makes you feel that it isn't as great as it is projected! I skipped visiting Halong Bay for this reason, and I am making my comments based on what I heard and the pictures. So I might not be the best person for recommending or not!
Anyway, a day trip to Halong Bay from Hanoi is possible. You can just book these tours and go exploring the bay and the islands. The tour starts typically early in the morning. You can either plan to stay or head back depending on how you like it.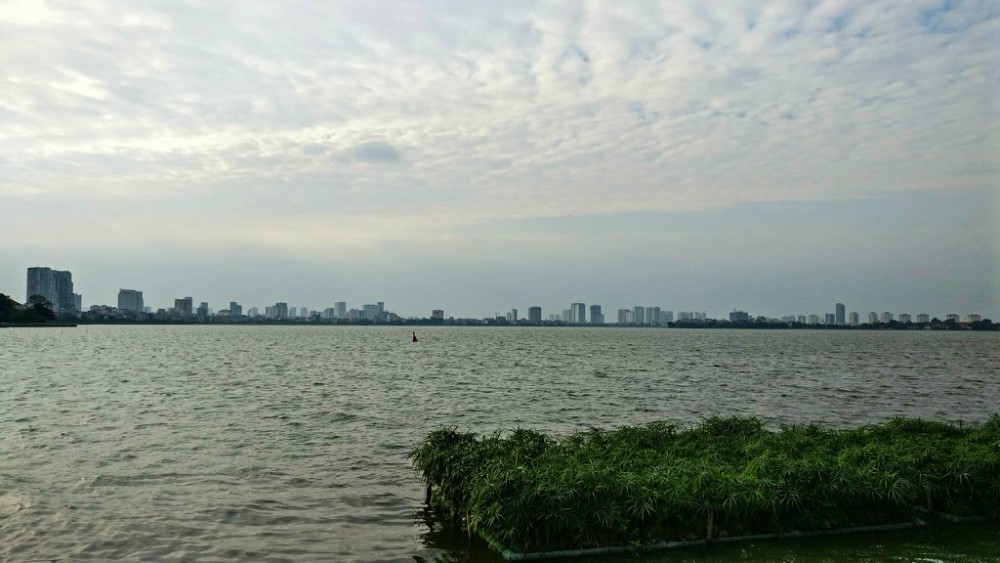 Many told me that the best part of Halong Bay is Cat Ba. With cheaper accommodations, lesser crowds and more options to chill, Cat Ba is a better island experience in North Vietnam. You can kayak, swim and try some little hiking around the island for a lesser price and better experience.
It is better to book a tour as it'll save time and everything is taken care of when you are short on time.
Get a Glimpse of Rural Vietnam in Ninh Binh Tam Coc
Ninh Binh is the nearest escape to experience the countryside of Vietnam, its people and the lush green paddy fields. People short on time usually book a Tam Coc Ninh Binh tour which covers the major attractions in a day. While I feel that Tam Coc certainly deserves more than a day, it's totally worth checking out even for a day.
Read this post to find out what Ninh Binh has in store for you: Want to Experience Rural Vietnam? Ninh Binh Is The Place To Be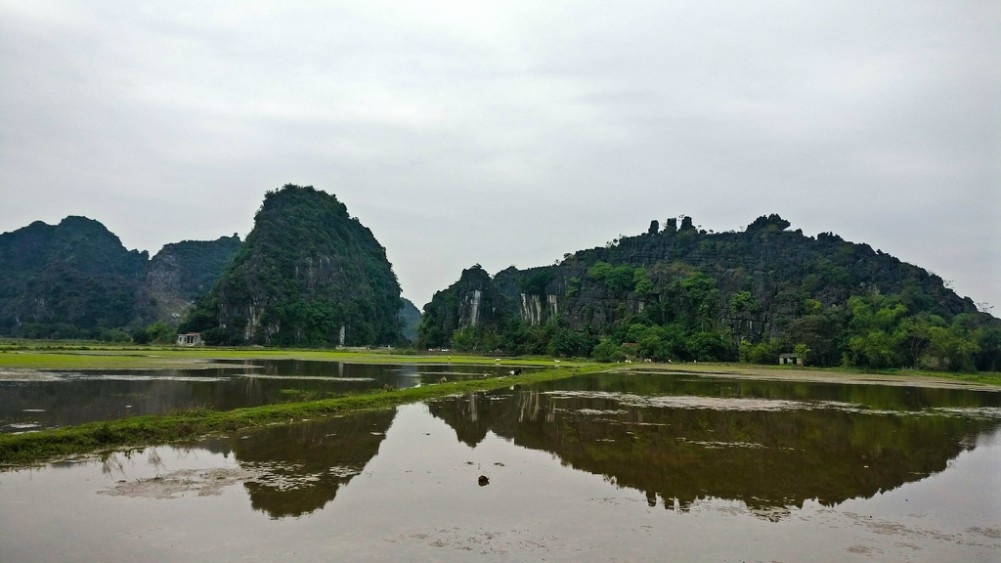 Plan a Road Trip to Ba Vi National Park
Ba Vi National Park is one of Vietnam's most visited National Parks, mostly for the three-peaked mountain that remains obscured in clouds. While this mountain's Tan Vien Peak is revered by the locals, for others, it is a trip to the tropical forest. Wilderness beckons the travelers for hiking, bird spotting or simply taking fresh air.
How To Reach Hanoi?
Flights: There are flights from all the major neighbouring cities outside as well as in Vietnam. Flying within Vietnam is not only cheap but convenient as well, especially if you are on a tight schedule trip.
If you are traveling from South of Vietnam: If you are arriving from South Vietnam, you can fly from most of the major cities. Check this link to the list of airports to decide. 
Buses – There are plenty of buses from Danang, Nha Trang, Hoi An, Dalat and even from Ho Chi Minh at regular intervals. You can book through travel operators or simply check with your hotels as most of the accommodation providers arrange tours and tickets in Vietnam.
As for trains, there are enough trains from Danang, Dong Hoi, Sapa and many other towns. You can book train tickets online in advance here. Cabs are expensive but you can get one from all the places. Don't forget to bargain the cost if opting a cab.
Rent a Bike: If you are on a plan to travel around Vietnam in bike alone, Hanoi might be your place to begin if starting from north of Vietnam or the last point if traveling from the south. You can also rent a bike from the nearest city like Tam Coc and drop off in Hanoi. Check with the hostels/hotels as they have a lot of contacts to arrange this for you.
Where To Stay In Hanoi?
Being a big city, Hanoi has a lot of options to stay anywhere. But the most popular or rather the centre or the downtown area is Hanoi's Old Quarters. Not only can you find plenty of accommodations of all ranges, most of the attractions are close by including shopping and restaurants.
I stayed in the old quarter as well at Chien Hostel. I felt it just above average compared to all the places that I stayed but decent enough to save some bucks.
[button link="http://www.booking.com/hotel/vn/chien-hostel.html?aid=1248558&no_rooms=1&group_adults=2″rel="nofollow" newwindow="yes"] Check the latest prices of Chien Hostel[/button]
Here are some of the backpacker hostels that I recommend:
Mid – Budget Hotels for Couples/Families:
Although I wished I had planned better to spend more days in Hanoi, I totally enjoyed exploring all that I could, from food to markets to history. I want to go back and catch up on more of Vietnam starting from Hanoi for sure. Until then, these memories will do!
What about you? What did you enjoy the most in Hanoi? Did you like Saigon or Hanoi better?
Connect with me on Facebook, Twitter, and Instagram for travel stories.
Share the Love. Pin this Post!