What is a Soapy massage? If you have heard of Soapy massages in Thailand or especially, soapy massages in Bangkok, you might be curious to know all about it and have a lot of questions. In this post, you will find everything to know about a soapy massage and why it is so popular, not only in Thailand but around the world too.
If you are wondering what happens in those small massage shops across Thailand when they say a soapy massage, you are not alone. These secretive soapy massages are not entirely known to foreign travellers although every Thai knows. From getting to knowing what is the process of a Soapy massage to things to know before getting soapy massages, this guide will tell you everything about Thai soapy massage and how to have an amazing time if you chose to get one.
In this post, you will get peeks of these massages in Thailand, which is very much a part of their culture.
Although these soapy massage parlors cater mostly to men, women are welcome to have fun too, which is slowly getting popular.
So from what happens in the massage rooms to what is so special about a soapy massage, to where to get one to finally, does it involve 'anything extra' other than the regular massage – here is your soapy massage Thailand guide.
WHAT IS SOAPY MASSAGE?
The Thai Spa or Thai massage is one of the most popular massages in the world. If you are wondering where is the best place to travel for a cheap spa and massage or more, Thailand is the most popular destination. Soapy massage is a special type of Thai massage, but it is more than just a traditional Thai spa.
Most guys travelling to Thailand think of getting a soapy massage. And why is that so special? What happens in Soapy massage?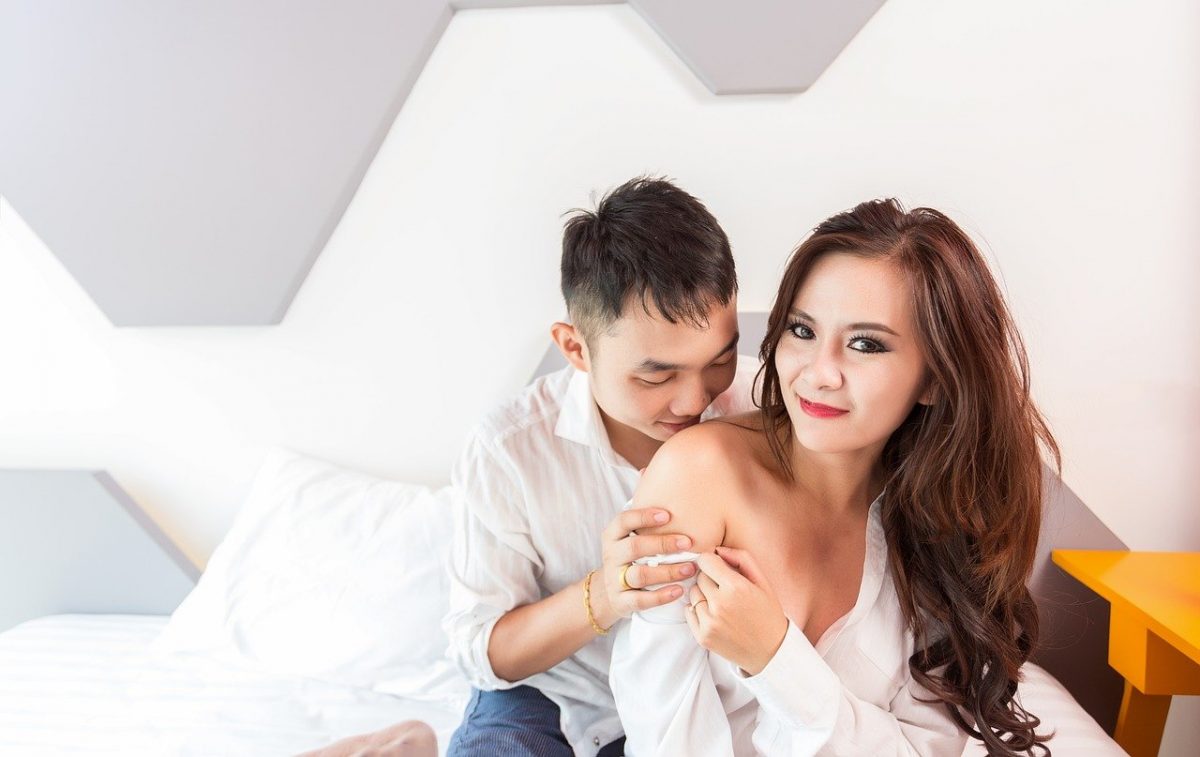 A soapy massage is also known as the body to body massage. As the name implies, you will get into a bathtub with one or more Thai women that will thoroughly give you a shower, massaging all the body parts. Except that she doesn't use her hands, instead, her naked body. After the massage, you get on a fine bed where the rest of the action happens
The ease of getting laid, the fun, cheaper prices, and the unique soapy massage involving all the pampering is why many men rate soapy massages as one of the most erotic types of massages, making them very popular among foreign male travelers arriving in Thailand.
One important thing to know is that not all the massage parlors in Thailand offer soapy massages. The massage parlours that offer the full soapy and oil sexy massages are more discreet and upmarket, looking more like huge hotels and apartments. So don't expect a Thai soapy massage in any of the small massage shops that you find in abundance on the popular streets of Bangkok, Phuket or Pattaya.
Although these are mostly 'men-oriented' spas and massages, i.e, soapy massages offered by women to men, women can get a soapy massage by these Thai ladies as well if you want to try something, although it is rare.
SOAPY MASSAGE CATEGORIES
You may see the terms fishbowl and sideline girls when researching about a Thai soapy massage parlor. There are different types of categories of girls based on prices and their services. There are fishbowl girls, sideline girls, models and supermodels.
Although everyone's idea of beauty is different, the price of the ladies in the soapies is usually decided on their age. The legal age for Thai women to work in these parlours is 18, and you will find most women grouped in these categories also sometimes based on their age.
It is possible that you will notice that young girls are priced higher than older girls. Now, going into each of these categories below.
Fishbowl girls are usually full-time employees in the massage parlors. Fishbowl masseuses are the ones that perform the main soapy, and in many establishments, you will find scores of fishbowl girls in huge rooms behind a glass wall. These ladies will have badges on them, and sometimes, they are dressed based on color categories.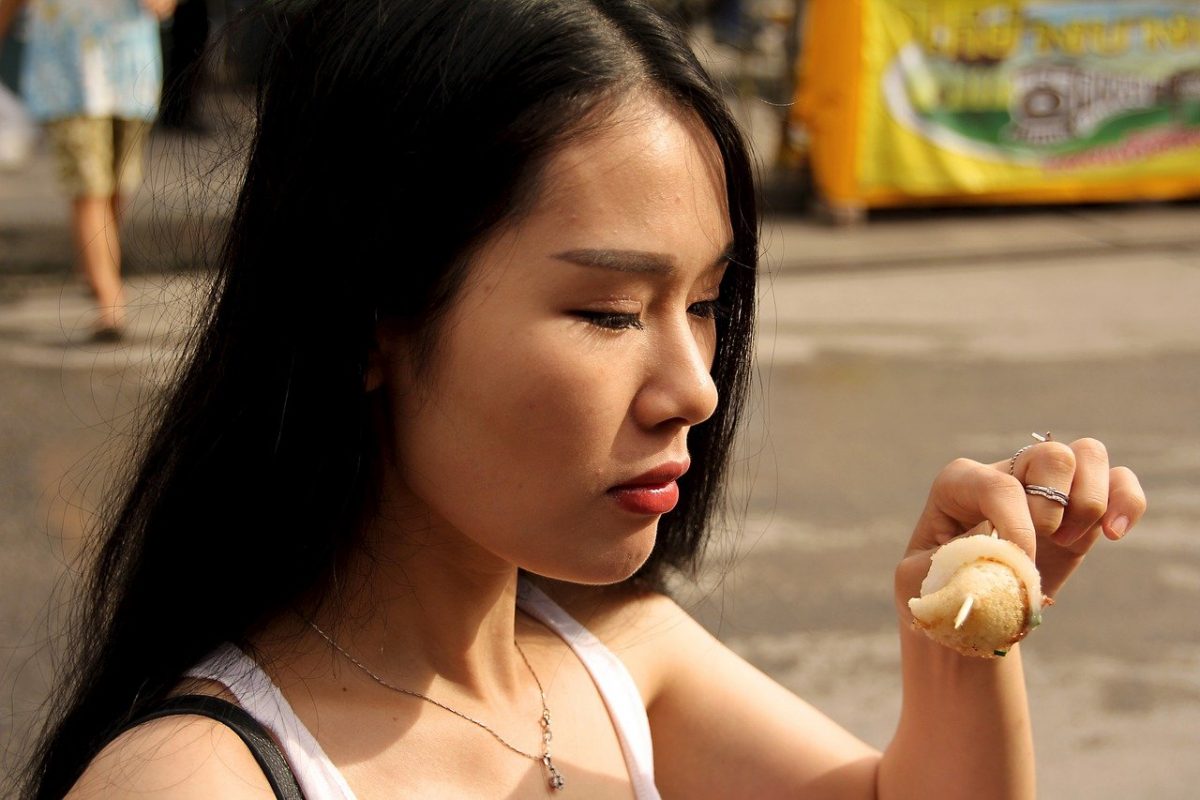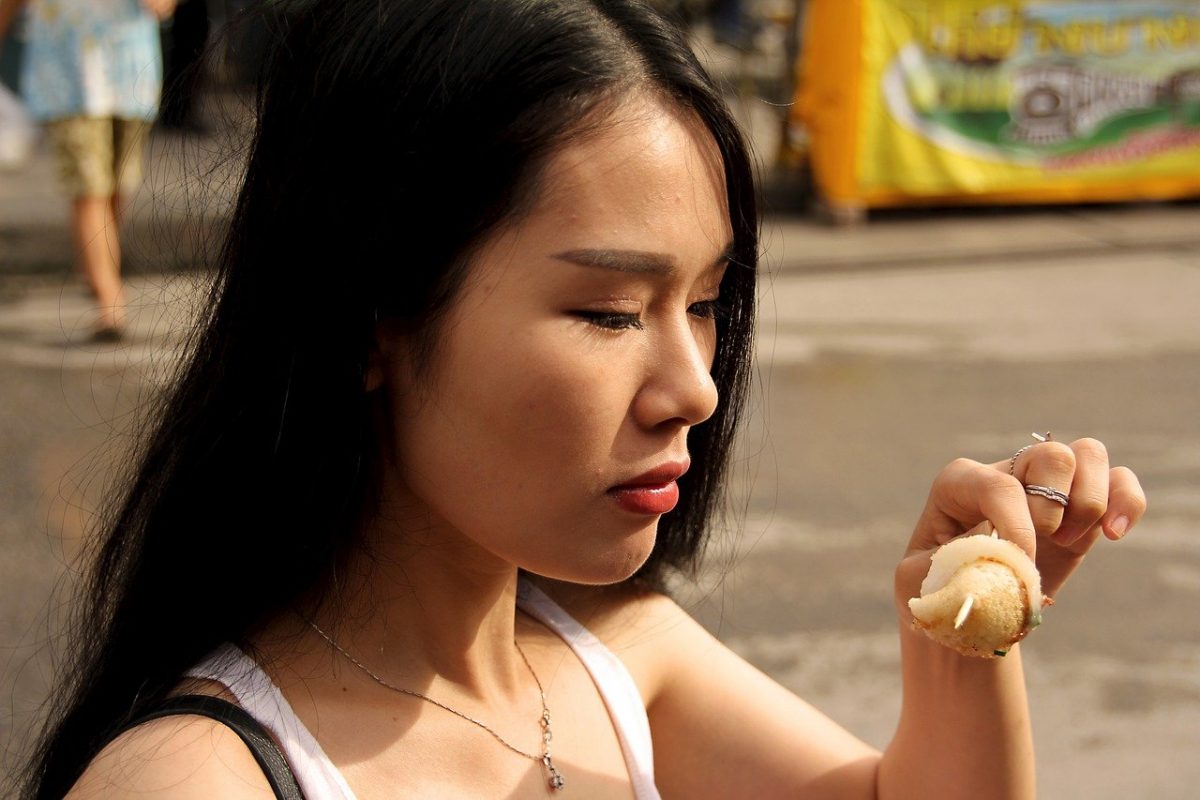 As you can see, you cannot talk to these fishbowl soapy girls, but you can sit down, get a drink and check out to see if you like anyone. If you find some interesting and the girl likes you back, you can give the number on her badge to the Mamasan that will arrange for the next thing.
The price of these fishbowl girls is the lowest in the category, with the starting prices around 2500 THB for 1.5 hours in the massage parlors near Huay Kwang.
Sideline girls are not full-time employees, but freelancers working in these parlors at their convenient times. You will find them outside, seated in chairs or in the lounge area, unlike the fishbowl girls. It means you can chat with these sideliners before making any decision.
Even these girls have color codes and badges on them. The price is almost the same as the fishbowl girls, but can also be higher or lower sometimes.
So what is the difference between a fishbowl and sideline girl?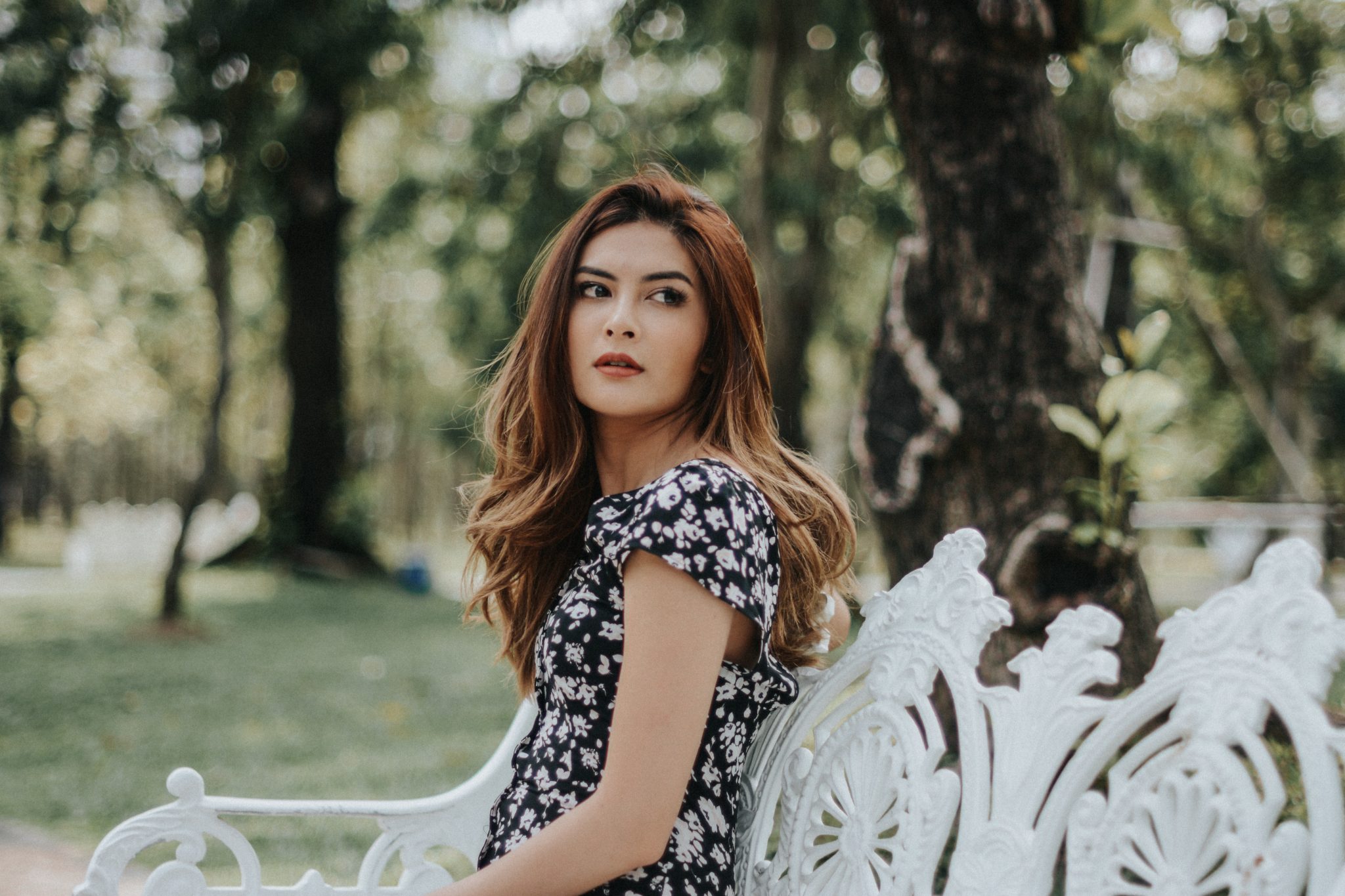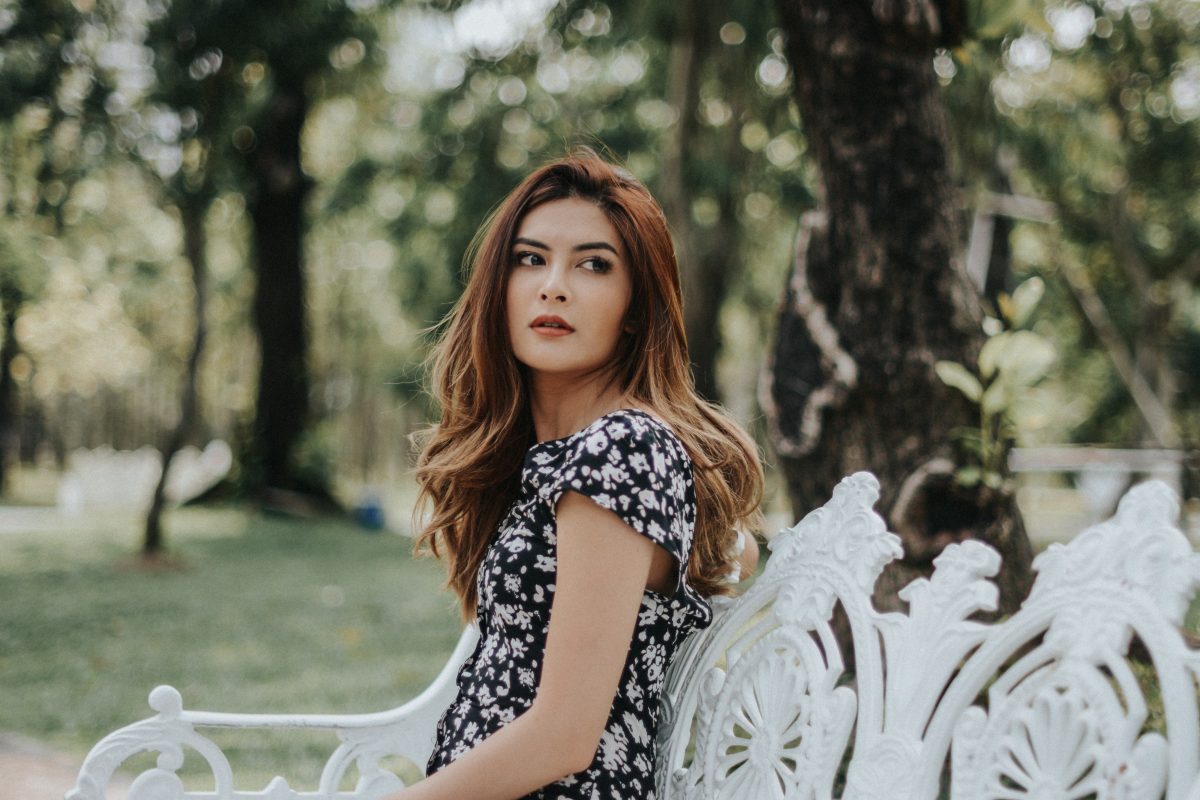 Apart from the price, the difference is in the service they provide and how they look. As mentioned earlier, fishbowl girls do the soapy massage by default, and they work extra and thoroughly, getting in the bathtub, play and including the body to body massage, and also the second massage after, before ending the session, which on an average lasts for 90 minutes.
Sideline girls give the body to body massage, but will not give the massage after the shower and directly get on with the act on the mattress after getting out of the bathtub.
As for the experience, fishbowl girls would have worked for long in this industry, and know things better. Some times, the sideline girls are more younger than the fishbowl, but it may not be as well. There are no rules for anything in massages, so everything is dynamic.
Some people prefer sideline girls over fishbowls for many reasons, one of them being that they get a chance to interact with the girls, unlike the fishbowls where you can't talk, and the sideliners being younger or if people find them more attractive too.
There is not really much of a difference whether you pick a sideline girl or a fishbowl as some places also have just one of these some times. Also because people can chat first with the sidelines instead of just being able to look at the fishbowl, the fishbowls are growing to become less popular among the customers in recent years.
Soapy Massage Model Category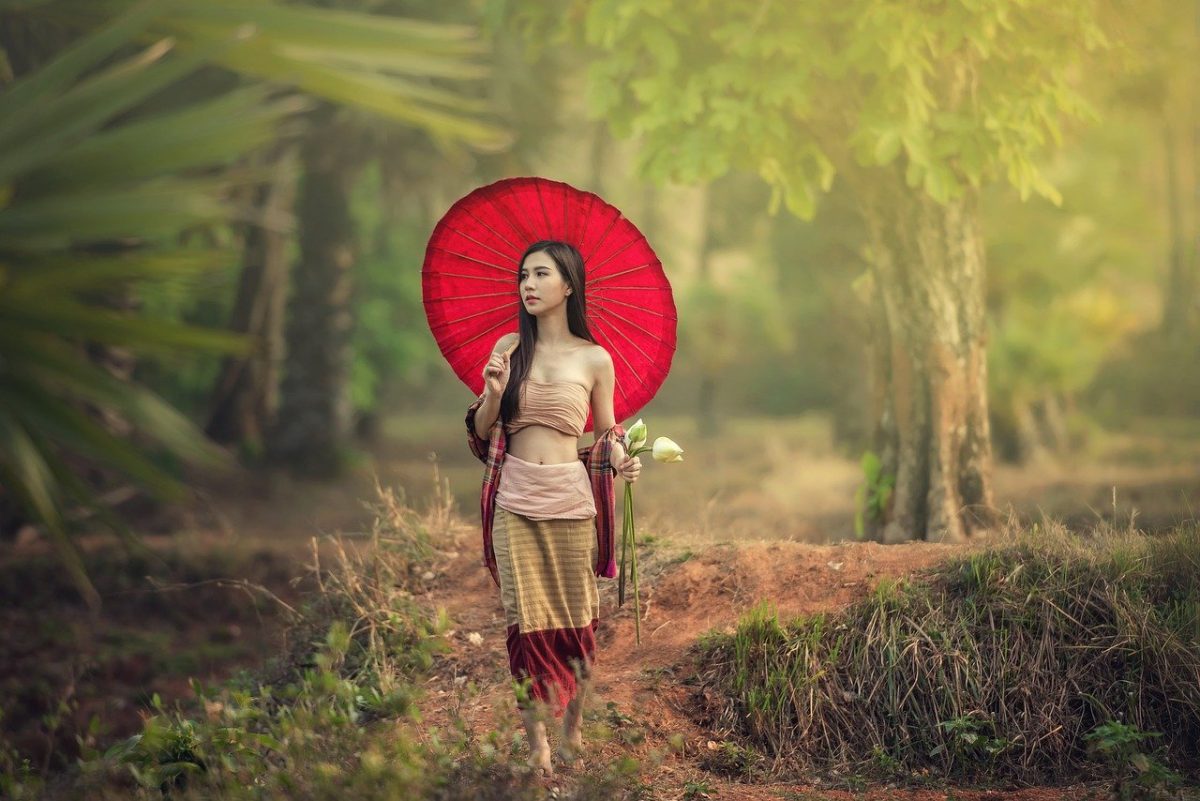 The other two categories of soapy massage girls are called models and supermodels. They are the cream of the top, and they are expensive and also famous. The starting price is around 10000 THB for these girls, and in popular joints, it is much higher than this for less than an hour.
They are taller and well-groomed and are between 18 to 25 years of age. Some of these are mini-celebrities, Thai Penthouse magazine girls and actors too.
If you like a popular girl, then it is best to make an appointment, especially when it comes to models or supermodels.
If you want a second round, you will have to make another appointment and pay additionally, irrespective of the type of the girls you choose.
WHAT HAPPENS DURING A SOAPY MASSAGE IN THAILAND?
If you are curious as to what happens during a soapy massage in Thailand, here is what it is like. The whole soapy massage experience lasts for 90 minutes, and this is what happens:
When you get into a professional Thai soapy massage parlor, you will be led to a place called the fishbowl, led by someone at the reception, called Papasan. Depending on how big or small the parlour is, you will see women or masseuses grouped, sitting dressed up and smiling, usually behind a glass wall.
They will have a number on their dress and also certain You can check out the women, in some cases maybe have a quick word where there is no glass wall and pick one or more that you like to give you the soapy massage.
In some massage parlours, you will find these girls dressed and grouped according to the different types of prices and services that they offer. Check with the receptionist about what exactly you are looking for, and she will guide you with an introduction.
In many bigger soapy massage parlors, there are seating lounges for you to sit and order a drink while you check out the girls. You can buy a drink for the girl you like, chat a bit before selecting. In some places, however, there is a glass wall and you can only watch the girls. You can talk and get to know after you select a masseuse and making payment upfront.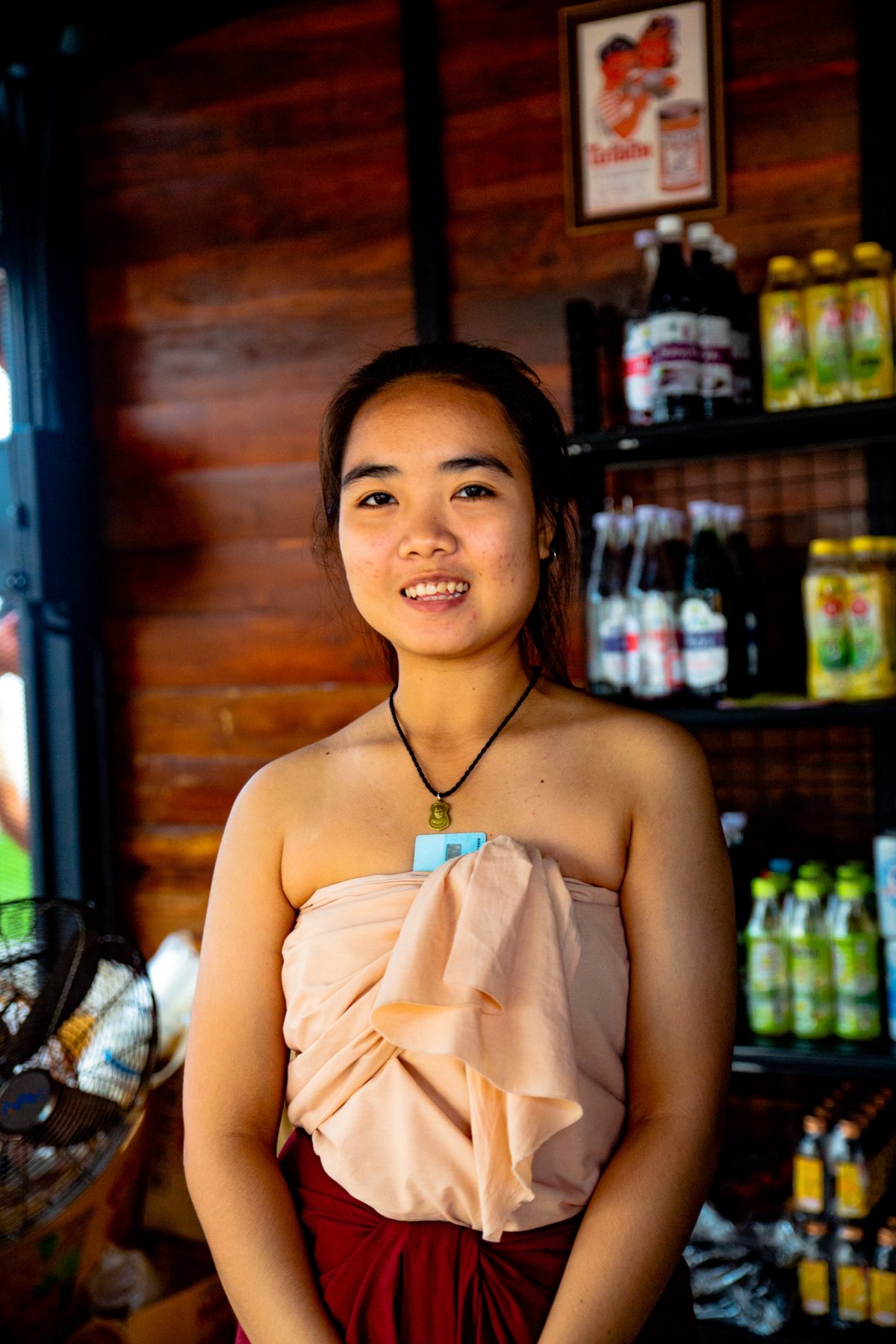 Then, you will be led to the soapy massage room with the girl. There are two sections, a wet area comprising usually of a bathtub and deck with an air mattress and another dry area where there are a bed, table and a couch. You will see the things for massage, including small special baskets containing soaps, lotions and sponges.
There are three stages in the massage. First, you will be washed off thoroughly by the lady in the huge bathtub. Then the girl will lead you to the mattress to give you body to body rub, with nice lather and cleansing by pleasant aromatic soap to get in the mood. She will then clean you off and lead you to bed, where you can choose the action you prefer. She will have condoms ready.
Some masseuses will first sometimes take you to the mattress first and then bath with you in the bathtub nude. On the mattress, she will create enough soap on your body as you lie facedown, and then massage by rubbing her body over yours covering all the areas. She will repeat the same turning face to face, and all happens for about 15 to 20 minutes. There are mirrors on the walls for you to watch the actions.
On the bed, she will give you the regular massage after you have had intercourse or before depending on the situation. After having had fun in your desired ways, the masseuse will give you a final shower. You will get dressed, talk with her a bit more if you want and if you like the experience, you can tip 300 THB, which is the standard, before walking out.
THINGS TO KNOW BEFORE A SOAPY MASSAGE – TIPS
If one of the top things to do in Thailand is getting a soapy massage, then it is best to keep a few things in mind, especially if you have never done this before. Here are some things to know and tips to follow before having fun soapy massages in Thailand( a few of these also apply anywhere else too).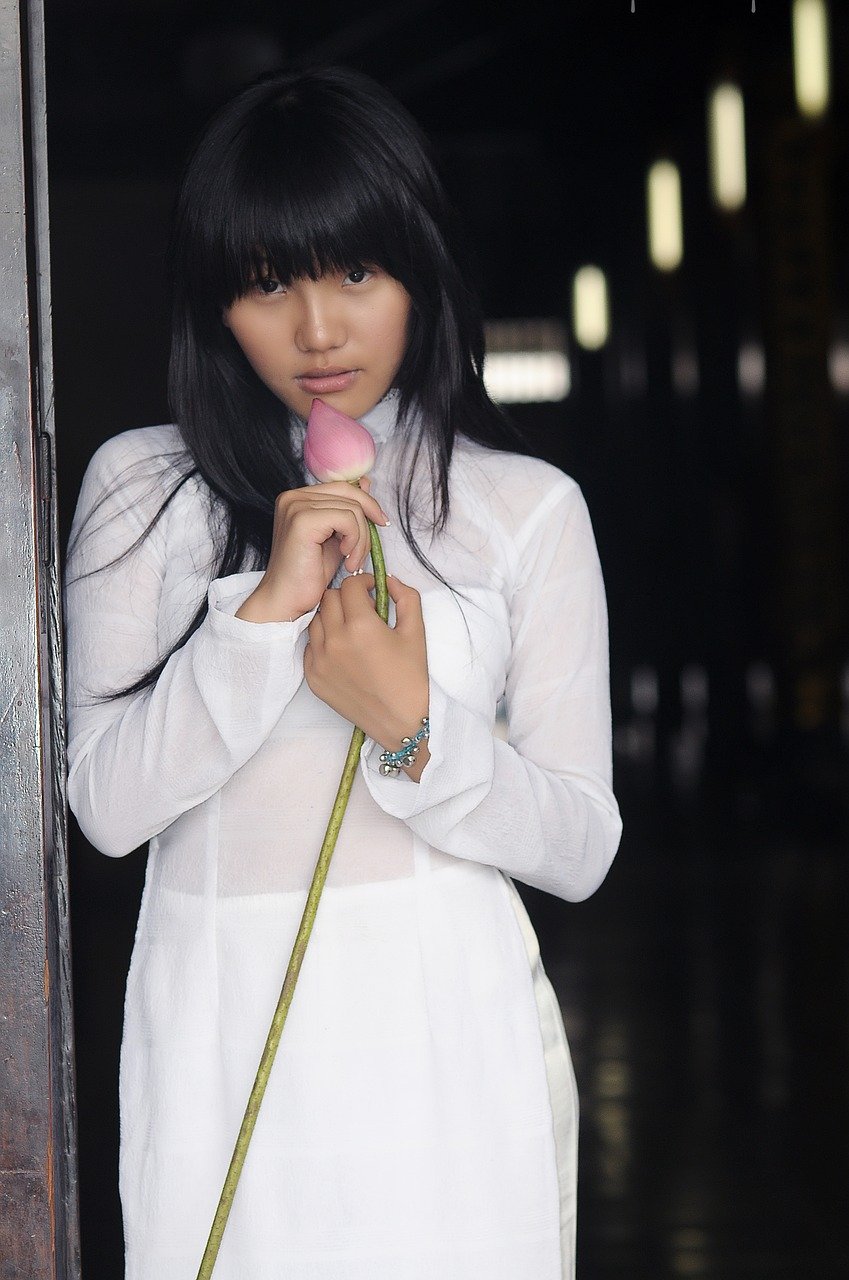 As mentioned earlier, not all massage parlors in Thailand offer soapies. One hint is that in soapy massage parlors, you will find masseuses sitting to the left of the fishbowl. Check this when you enter if you are unsure. Or even better, ask at the counter if you have doubts.
If it is your first time getting a soapy massage in Bangkok or Pattaya, it might be awkward or intimidating to look at so many women staring right at you. The key to beat being nervous is to relax. First, sit down and get a drink or something to eat, which will give you time to ease up a bit and slowly glance and check out the soapy ladies.
After spending a few minutes, if you like the place, then you can start making eye contact and smile at the women to see those that are warm and smile back at you, which means they like you.
It is best to pick a girl that is interested in you rather than someone that you find hot, because if a girl looks tired, doesn't smile or isn't looking at you, you may not have a fulfilling experience.
I can't stress this enough, but please be kind to these women. Respect them, and ask beforehand if you wish to try something new or that's not a part of what is offered. The girls want you to have the best time and experience, so you should make them feel food and give them a pleasant time too. Be fun, friendly, joke about and show that you are interested and genuine. If she's happy, you are likely to walk out happier.
Remember that these girls are here in this industry to pay their bills and this is their job. Most of these soapy massage ladies work part-time, support their families through this income.
Get to know the girls a bit, without making it all just business. Most are friendly and are open about talking about their families or kids. So go ahead and try to really get to know them at least a bit. Being empathetic and friendly will make you an awesome customer and you will have double fun.
If you are looking for something specific – feel free to share your fantasies or preferences with the lady(Mama-san) at the counter, and depending upon your requests, she might find a suitable match.
The mama-san or the Papa-san – folks at the reception counter that will guide you, sometimes maybe a bit pushy in forcing to pick a girl or in a hurry to make your decision, especially if you are there without appointments during the peak times. Although this is rare, if it does happen, you can politely tell them you need more time or even walk away. Yes, it is not mandatory that you have to pick someone and get a soapy massage if you get into a soapy massage parlor. You can walk out if you don't like any women or the ambience or anything.
Make sure to carry cash as these soapy massage parlors don't usually accept credit cards. Prices are non-negotiable, so don't bother bargaining.
You only get one chance when you get into a soapy massage. It is up to you where you want to finish the fun. If you want a long-lasting experience, it is best to enter when you are not feeling too full of hormones. Although you get the whole massage experience for 1 to 2 hours, you can only finish once.
Do not take any photos if it is prohibited. Ask before clicking, and if you are caught taking pictures stealthily you may be fined for 10,000 THB and kicked out of the soapy massage.
If you like some girl and want the same for your next soapy massage experience, it is best to ask the number of the masseuse before you leave, so that you can talk to her for availability arrangements on your next visit to get the same lady.
SOAPY MASSAGES FAQ'S
Here are some of the frequently asked questions about soapy massages.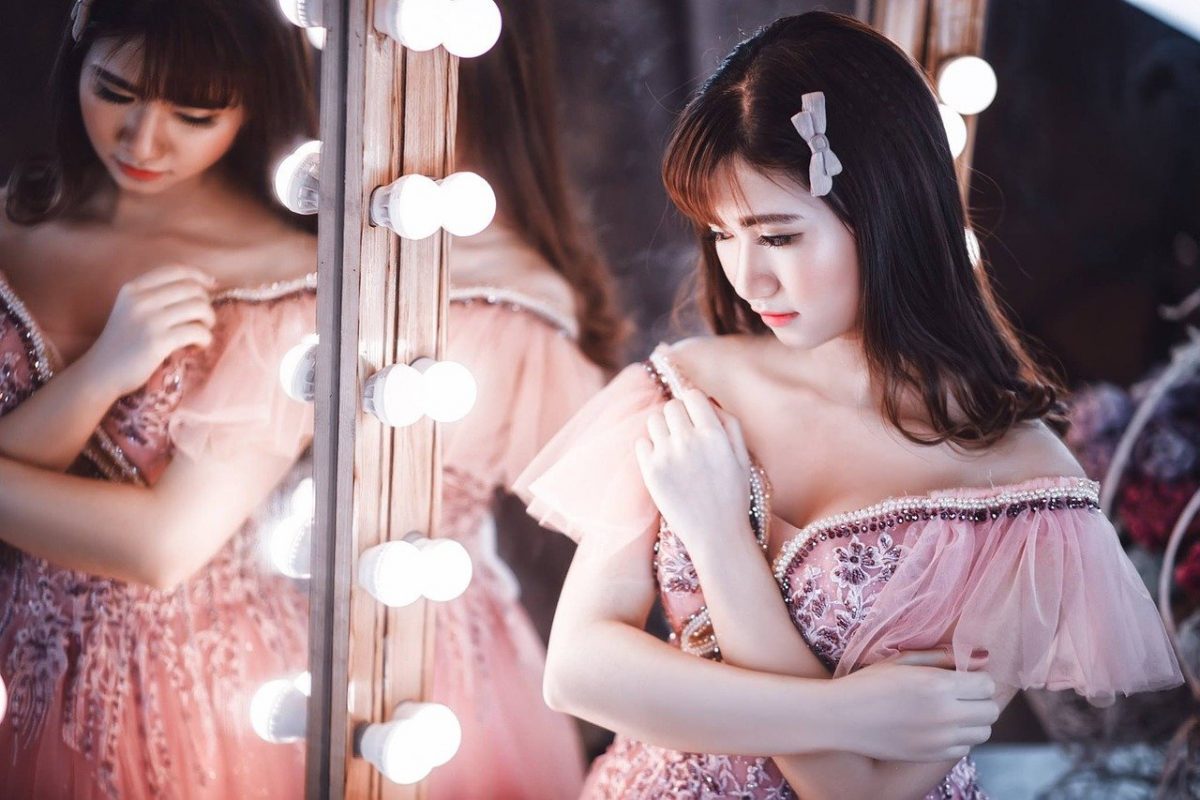 Where are the best soapy massage parlors in Thailand?
The best and the most professional soapy parlours are found in the capital Bangkok, with the next better ones in Pattaya.
If you are thinking about where to find the best Soapy massages in Bangkok, the most popular area is the Huai Khwang District.
Poseidon – The best massage parlours in Bangkok are scattered at a walking distance from one another. You will also find regular Thai massage centres too mixed between these. You can reach the district through Bangkok Metro(MRT), from where you can walk around.
Among the most popular parlors is the Poseidon soapy massage in Bangkok, located close to the metro. This lavish place with lightings is easy to recognize.
Spread across three floors, you will find girls in all of them behind the fishbowls, with the starting price being around 3000 Baht for 2 hours traditional Thai massage(no soapy unless paid extra). The supermodels on the topmost floor around 10,000 THB or more. They have a seating lounge and refreshments too.
Emmanuel soapy – Emmanuel soapy ranges around 3K to 6K THB for a traditional massage with extra costs for a soapy massage.
Some of the others massages in Bangkok that you can check out are Hi Class soapy, Caesars, Eden Club and the Lord Hotel and Spa.
Note that most of these offer a traditional massage lasting between 1 to 2 hours. If you want a soapy, you have to ask and pay additionally. Some of these have a few rules on selecting girls or payment, and they keep changing, but worth keeping in mind.
Some of the best massage parlors in Pattaya are Rasputin, Honey 2 and Sabai Dee. If you are in Phuket, you can check out in Patong, the central area.
It is best to look up these names on the internet before you go as the parlours shut down randomly all the time for many reasons.
How much will it cost for a soapy massage in Thailand?
The cost of Soapy massages varies from city to city. A soapy massage in Bangkok costs you the most while you can get it for slightly cheaper prices in Pattaya or Phuket or Chiang Mai.
If you like a younger girl, you will usually have to pay more than the regular price. On average, Soapy massage price is around 4500 Baht to 5500 Baht(THB), if you are going for girls in the general bracket, which is the moderate price. You can also get a massage for half this price, but don't expect a quality experience or the best girls.
Beauty lies in the eye of the beholder, so what the soapy massage parlors categorise as attractive or at the higher may or may not be of your liking. While some may find the rates expensive, it is far less compared to elsewhere in Asia or Europe.
Should you give tips?
The price that you get quoted includes everything, with the tips as well. You don't have to tip any girl if you do not want to. Some of them might be open and ask you for cash, but you can choose to politely decline if you want or if you wish, maybe get her a drink instead – both things being optional.
But if you had a good time with the girl and you are happy, it is courteous and recommended to leave a tip of 300 Baht, which is common in the soapy massages in Bangkok. This tipping helps if you are going to the same establishment again or want to take out the girl or choose her the next time too.
Additionally, in some places, the helper or the Mamasan/Papasan may be looking forward to tips, including some parlors openly asking them, which is usually around 100 to 200 THB. But unless asked, this part is optional too.
Do massage therapists massage your private parts in a soapy massage?
If you are still clueless, the answer is yes when it comes to soapy massages. If you are wondering is it appropriate for a massage therapist to massage the chest or your intimate parts, then yes, it is, only if you have signed up for a soapy massage or a body to body massage.
The key is to know which parlor you are. Don't expect this in the majority of the many tiny traditional massage shops that you see across the country, where only regular massages are done.
Is the soapy massage only for men? Can women get a soapy massage?
As I said earlier, it is possible for women to get soapy massages in Thailand. Even if you travel alone as a female, you can walk into any of these parlors and have the fun. Although it may come as a surprise to many, women get soapy massages too and the parlors are used to female customers. You will not be judged or no one will stare or make you uncomfortable. You will not feel awkward or uncomfortable in any way.
Also, soapy massage is popular among all sorts of couples looking to have some adventure. Whether you are driven by curiosity or desire, feel free to check out the parlors and get to know.
Language is not a problem as the receptionist or the manager(Mamasan) are fluent in English and will walk you through if you want to get a massage, your preferences and likes. Couples have to pay for two masseuses as two ladies will join you. The rooms are spacious with large beds and mirrors, so it doesn't get crowded at all.
How safe is soapy massage?
If you are worried about getting an STD, note that anything may be possible unless you are cautious or too risking in your behaviour. Ladies in the fishbowl use condom mandatorily for all types of jobs and are also tested frequently, but sideliners are not.
So if you stick to the rules, you should be fine. You can't ask for going in without protection as it requires you to discuss it before with the boss at the counter first.
The Mamasan/Papasan will most likely refuse as the girl would also not prefer that, but if you try your luck persuing by paying extra, you may be allowed. But it is not recommended unless you want to dare.
What is the best time to get a soapy massage?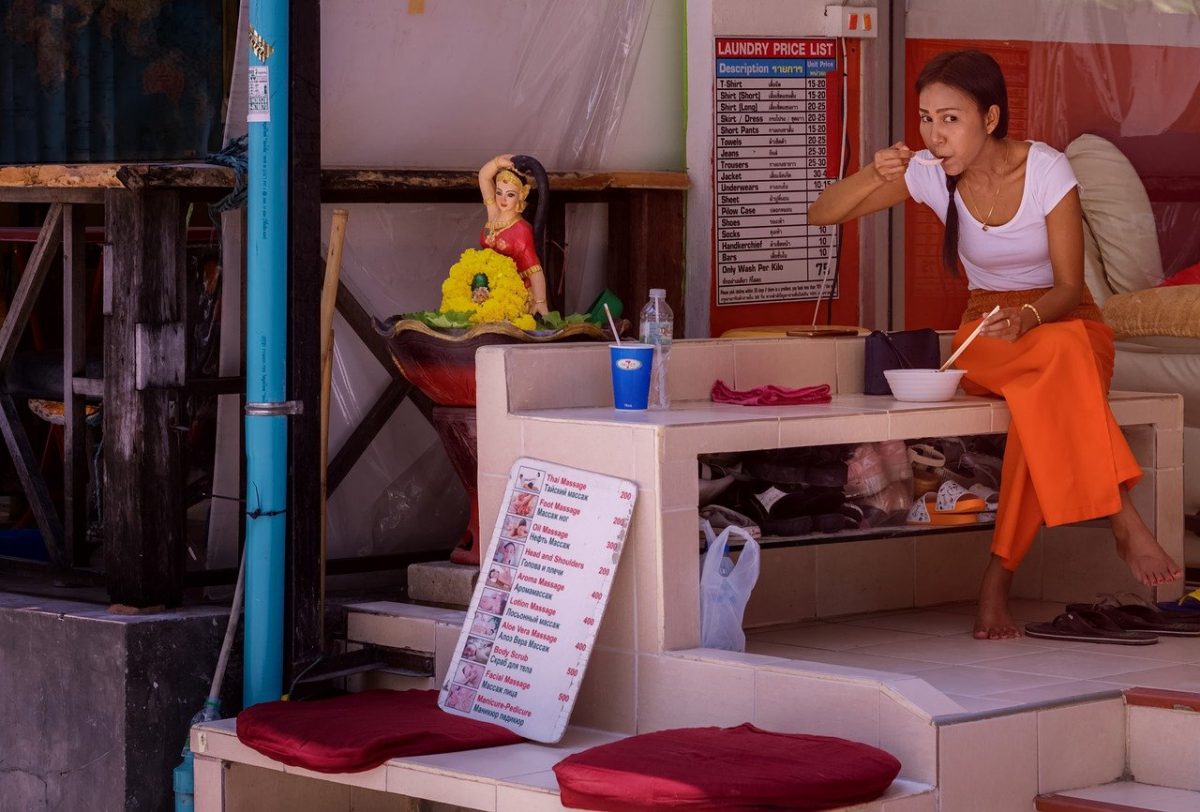 Most of the Thai soapy massage parlours are open from early morning to midnight, especially the Bangkok massage parlours.
If you want to keep things more discreet or want quieter times, you can choose the day time – but the downside of this is that you may not get the best ladies as only a few masseuses are available.
The best time for soapy massages in Bangkok or Pattaya or other cities is between 6 to 9 PM when the best ladies are at work, giving you plenty of choices. After this time until midnight, the quality eventually gets bad, so it is best to stick to these hours.
Note again that you can order a drink, have a look at the girls and leave if you don't find anything interesting.
Tip – It is best to check the duration before you get in. The standard time is 90 minutes, and some may go up to 2 hours. But during peak hours, especially in Bangkok, you might be made to hurry, so check this out as well. If your job is done within this time, you will still get to spend the time with the girl and you will get a regular massage.
Which is better for soapies – Bangkok or Pattaya?
There are a few differences in the massage parlors in Bangkok and those in Pattaya, the two popular destinations for soapies. Like selecting the girls from the fishbowl, prices and ambience, you will notice differences.
Bangkok massage parlors are more discreet, set up in lavish places that look like multi-star hotels, and cost more. Along with the price, the erotic massage is also better, with experienced women handling the things.
Pattaya massage parlors slightly cost less and are not as popular as the ones in the capital city. Both are worth the money and your time.
But if you are willing to pay a few extra bucks and want a better professional experience, it is best to enjoy in Bangkok, which also has the advantage of a lot of parlors, which is helpful for you as you can hop around if you don't like some of them.
Soapy or Nuru – What is the best type of erotic massage?
If you are wondering what is the most erotic type of massage or want to know which one is a better experience between Soapy massage and Nuru, both are different and not be compared. Nuru is a Japanese massage, and it is not as popular as soapy massages in Thailand.
As to which one is the best, both are great and different experiences that you should try as the cost is approximately the same for each of them. For the best experience, choose your lady wisely.
Can I take a soapy massage girl on a date?
You cannot take out a girl that you like working in a fishbowl. What you can do though is if you like the girl that you pick, you can get her number, chat with her on Line and make arrangements to meet her outside after her work hours around 1 or 2 AM.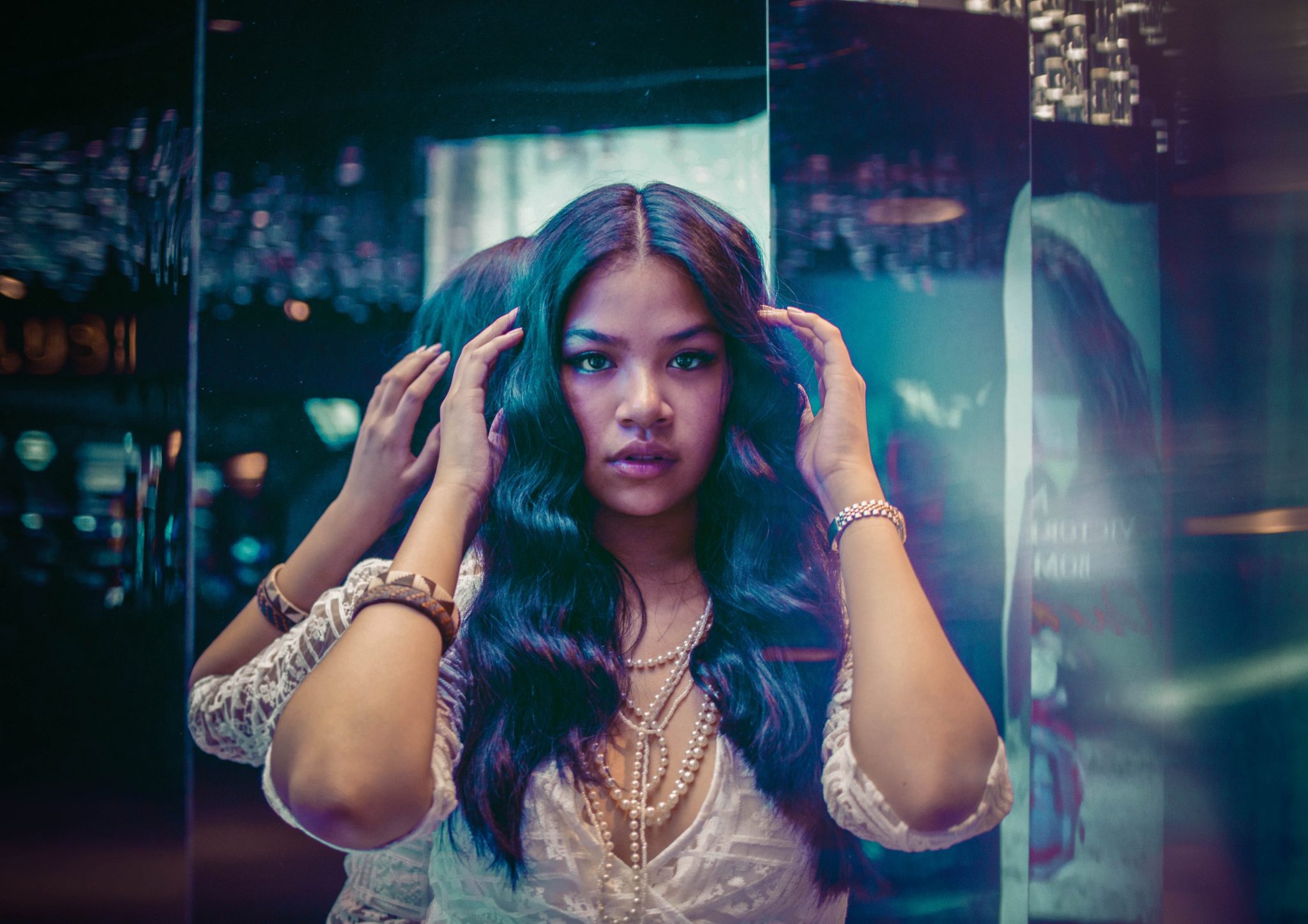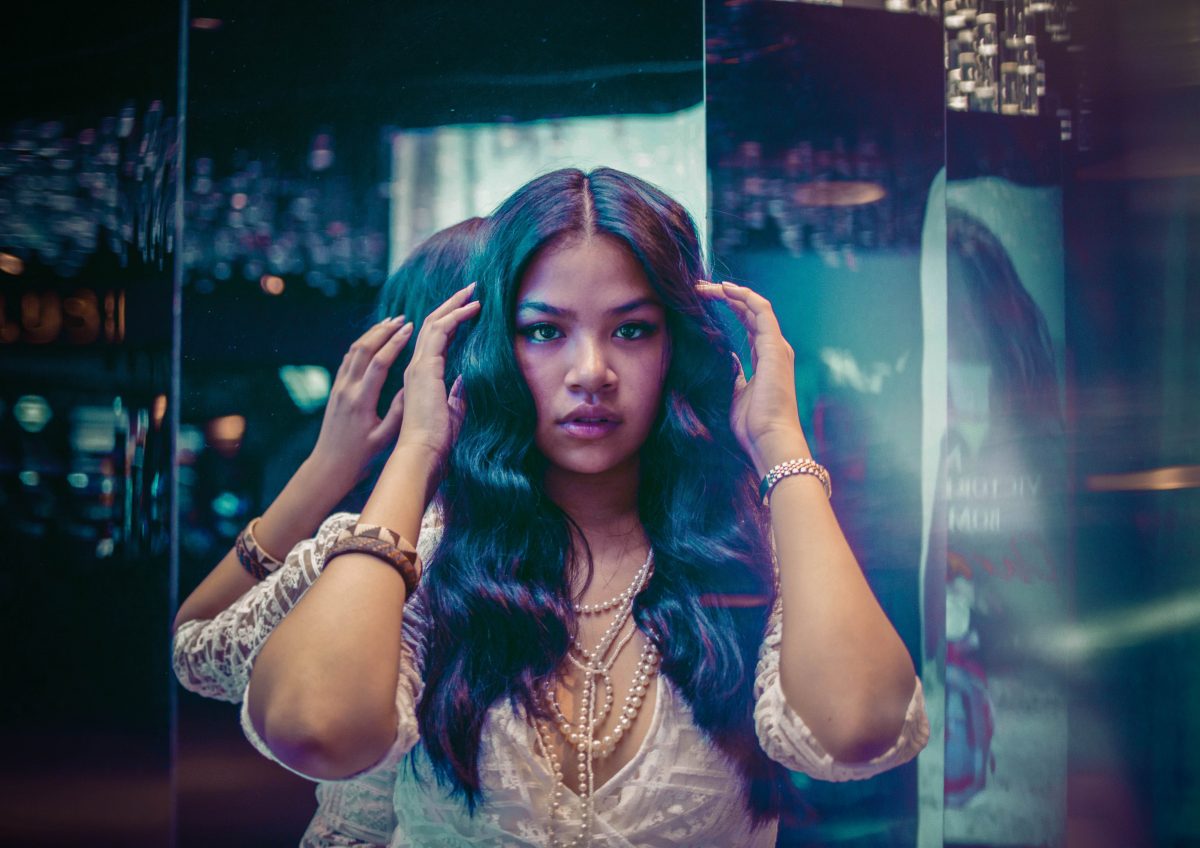 As sideline girls don't work full time, you can contact them outside and have a date or hang out with them once you check their hours and availability. These girls usually can leave and come whenever they want and are not hesitant to give their numbers, provided they like you and/or you are generous in your tipping or buying her drinks. There are no bar fines for interacting with the sideline ladies, so you are free to take them on dates if things are mutual.
It is possible that if you are a regular visitor to any of these soapy parlors and pick the same girl, she might like you and you can take her on dates and more outside of her job.
Will there be ladyboys in Soapies?
Soapy massages are upscale and discreet, catering to pleasure seekers without Thai ladyboys. Hence there are usually no ladyboys in soapy massage parlors in Thailand. If you want to be sure, you can check first with the boss at the counter.
A Bachelor Party and Soapy Massages – Is it possible?
Did you know? It is possible to host your bachelor/bachelorette party in one of the best soapy massage parlors in Thailand – in Bangkok or other cities.
The top parlors have huge penthouse suites with premium rooms and amenities ideal for parties and fun. There are many types of amazing cuisines and drinks too served at the in-house restaurant and other entertainment like Karaoke and games.
The most popular venues for bachelor parties combining soapy massages are Poseidon, Emmanuelle and also Ocean. You can get the party customized if you have theme ideas or preferences, including the soapy girls that you like to include, reserved for the party. They are happy to accommodate given their top-notch services and amenities.
The prices for these parties are open to negotiations unlike the massages, so if you are inviting more people or ordering food and drinks as well, you are likely to get excellent prices, not to forget all the fun and the most amazing times you are going to have.
FINAL THOUGHTS ON SOAPIES
One of the unique things about traveling to Thailand is experiencing the soapy massages for many people seeking fun. If it is one of the reasons for your trip and you have never done it before, you can have a better experience by being relaxed and not to overthink.
Take care of the things and tips mentioned above, do your research and go. Be respectful and kind, and you will probably have one of the best days of your life, which will make you attracted to the pampering, warmth and pleasure. Stay safe and have fun, while respecting the ladies that you will make sure you both have a good time.
TOP TRAVEL TIPS & RESOURCES
Below is the list of the travel resources you can use to organize your travel – from flights to insurance and everything. These are the resources I use myself, which is why I recommend you for a hassle-free travel planning experience and fantastic trips.
Booking Flights
: To score flight deals, search on
Jet Radar
, Kiwi,
or
12go.Asia
(for Asia planning). Book and fly mid-week, taking red-eyes flights or those in the early mornings for better deals and lower prices. Avoid check-in bags on a budget airline.
Booking Trains:
The best websites for booking trains anywhere in Europe are
Rail Europe
and
TrainLine
. Both are easy to manage online and track your journeys.
Booking Cars:
For the best prices and easy handling of renting a car for road trips and day trips, I'd recommend
Discover Cars
or
Rental Cars,
available throughout the world.
Accommodations:
I typically use
HotelsCombined
or
Booking.com
to book hotels. There are special getaway deals with amazing discounts(over 50%!) for this year on Booking.com, and you can find them
here
.
I use
Hostelworld
and
Agoda
to book hostels as the deposit is low, easy change/cancellation is available and reviews are excellent on both. Depending on the destination, I love staying in
VRBOs/homestays
.
Travel Insurance:
No matter whether it is a short trip or longer trips abroad, I strongly recommend buying travel insurance for international trips. I recommend either
World Nomads
or
SafetyWing
for international travel insurance.
Tours:
Being a solo traveler, one of the best ways to optimize my time, budget, and super importantly, meet amazing people from all over the world is by joining tours, especially food tours, walking tours, day trips, culture, and history tours.
You will get a local's perspective, the best opportunities to experience places and people closely. I book using
GetYourGuide
,
Klook
,
Viator,
and
Voyagin.

Latest posts by Reshma Narasing
(see all)