Dotted with Monterey pines and home to sandy beaches adorned with jagged cliffs, you will find tons of fantastic things to do in Cambria. Cambria, a lovely hamlet between San Francisco and Los Angeles, is among my favourites along the Central California coast.
Driving to Cambria along the famed highway 1 is a typical Californian thing which shouldn't be missed. You will be awestruck by the gorgeous views of the Pacific.
You can either choose endless adventures to cater for your adrenaline or relax in one of the beachfront restaurants in Cambria to enjoy some mouthwatering seafood delicacies and admire the beauty of this slow-paced town.
Set base at Cambria to explore the other major US cities along the Pacific coast. Read further to discover the places to visit in Cambria Ca.
THE BEST TIME TO VISIT CAMBRIA
Cambria is an all-year destination, thanks to its favourable weather, which hovers almost yearly between the high 50s and mid-60s.
Most days are sunny, but it is advisable to bring layered clothes to beat the foggy coastal winds.
Apart from that, it purely depends on what you plan to see in Cambria. If you are a fan of super blooms and love wildflowers, visit Cambria in Spring to witness endless sights of wildflower carpets in all orange, yellow and purple hues.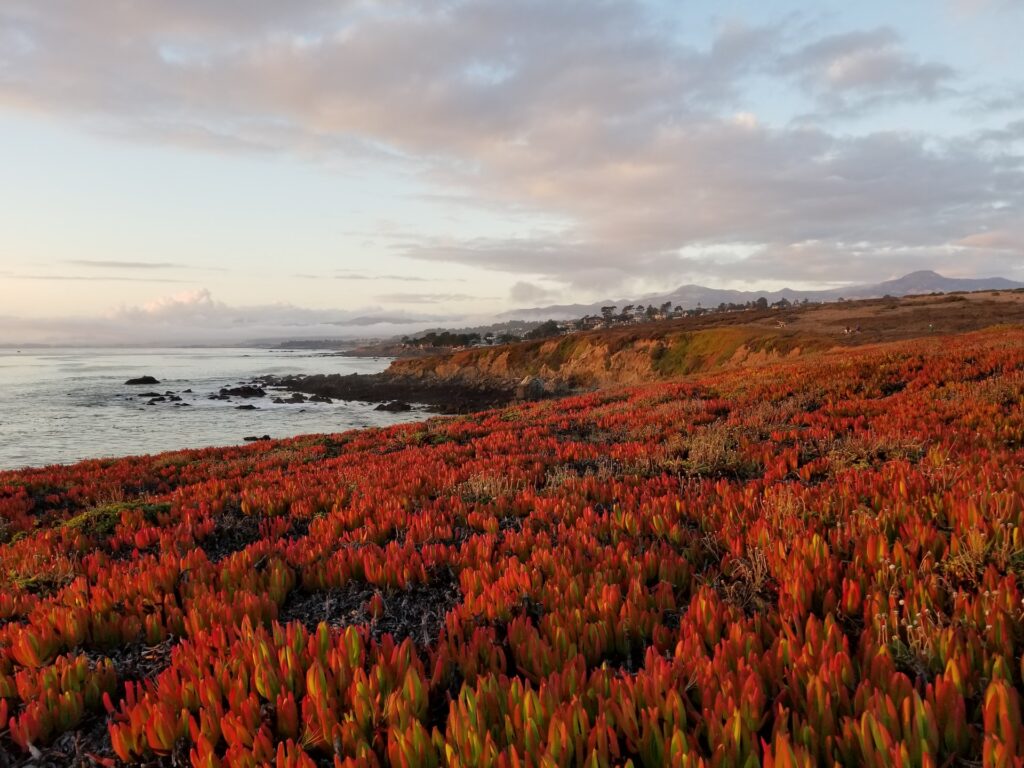 If you want to see the migratory whales, late November to February is the best time to spot cute pups waddling along the coast.
Read further to discover other activities to put on your Cambria to do list and to learn what this gorgeous town looks like during various months of the year.
TOP THINGS TO DO IN CAMBRIA
VISIT THE MOONSTONE BEACH AND STROLL ALONG THE BOARDWALK
One of the top things to do in Cambria for beach bums and nature lovers is to visit Moonstone beach, which runs parallel to Highway 1 and is one of the best Central Californian beaches.
The early settlers of Cambria named this beach the Moonstone beach because of the vibrant, naturally polished stones that are found on this beach.
Apart from moonstones, you will also find stones like jades and jaspers.
If you want to swim, head to the far left of the beach, where Little river feeds into this beach and is an ideal location for swimming.
Moonstone beach is perfect for early risers and joggers since you can witness the best sunrise.
Click candids with the driftwood floating on the beach and the ideal dawn hues in the backdrop.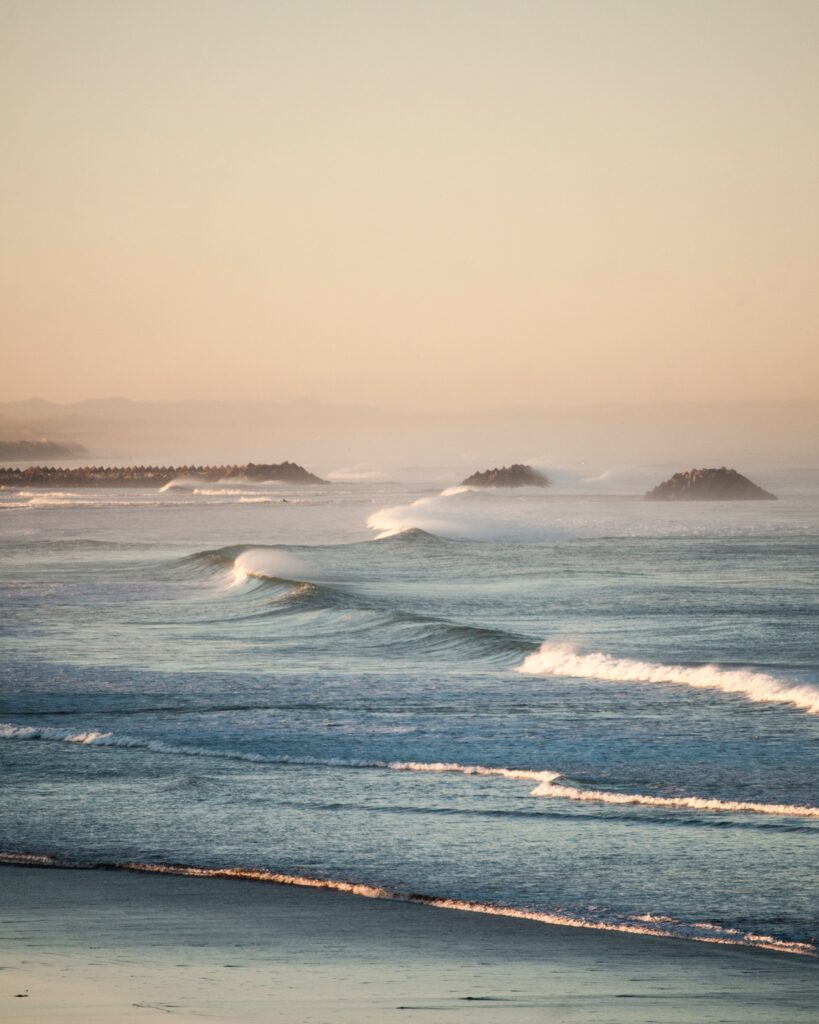 The beach is home to the renowned Hearst San Simeon State Park. RV hookups and camping options are available in the park if you want to camp overnight.
Moonstone beach is also known for its lovely one-mile boardwalk along the shoreline between Cambria's North end and Leffingwell Landing.
If you visit the place during Spring, you will be greeted with vibrant coastal wildflowers adorning this trail.
Stroll along the boardwalk to take in the fresh ocean breeze, enjoy the views of coloured buildings dotting the shoreline and spot marine life like dolphins, seals, otters, seagulls, whales and distant views of bird nests along the bluffs.
Many benches are along the boardwalk to relax and enjoy the incredible sunset views. Some steps connect the beach and the boardwalk.
So you can switch between walking on the boardwalk and the sand.
The boardwalk is wheelchair accessible. Dogs are permitted on the boardwalk on a leash but not on the beach. Restrooms are available on both ends of the boardwalk.
Alternatively, you can explore nearby tidepools if you want more adventure.
LEFFINGWELL LANDING STATE PARK
One of the not-so-crowded places, but the best things to do in Cambria, is to visit the Leffingwell Landing State Park at the Northern End of Moon state Beach.
Leffingwell Landing State Park is ideal for a picnic lunch or to unwind and enjoy the beautiful ocean vistas.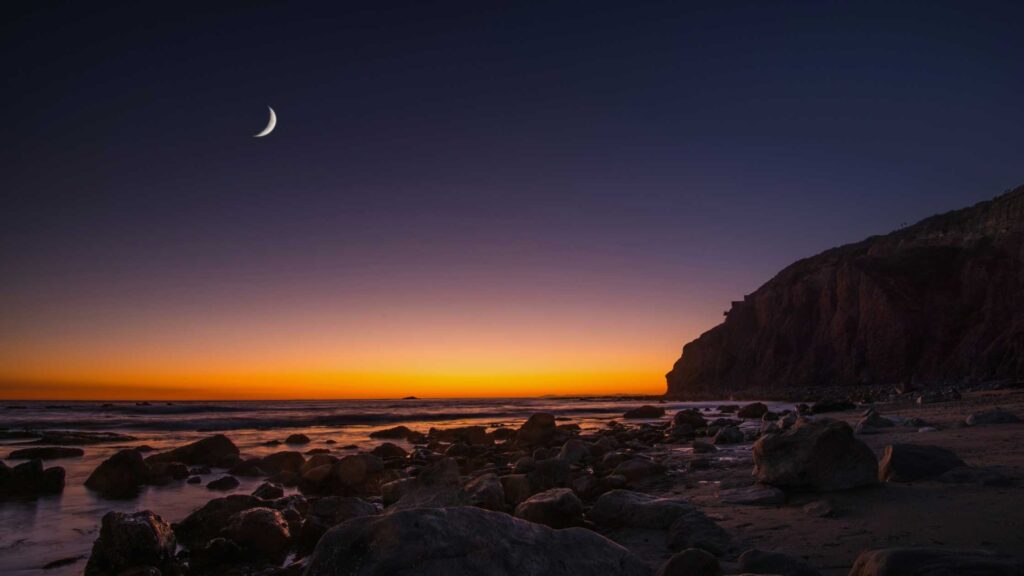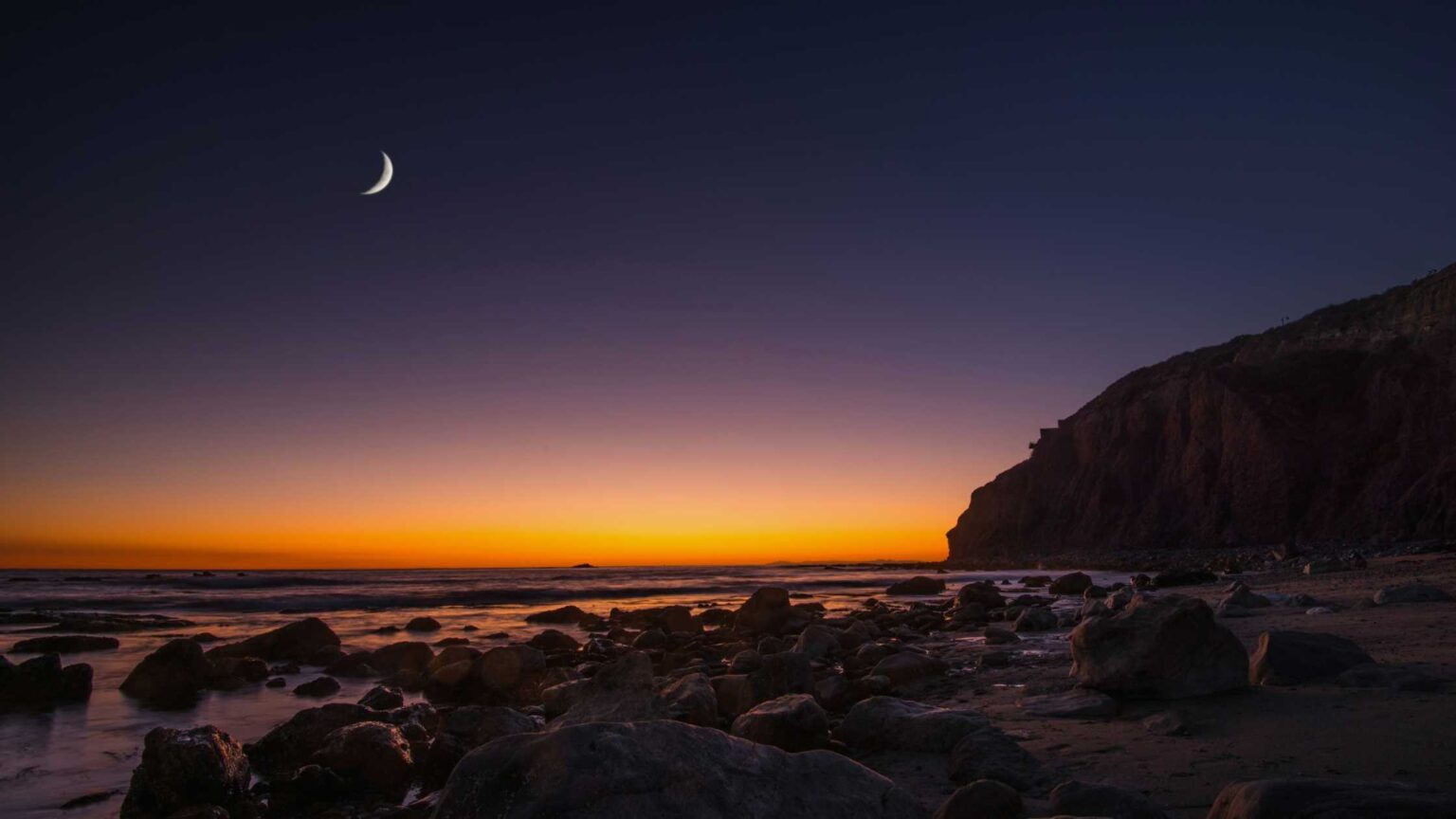 The place is apt for swimming, and if you are a sunset chaser, you will fall in love with the place. Admire the rugged shoreline, look out for colourful coastal birds and sea otters and spend time in the beautiful tidepools.
Head to the Northernmost end for the best views of Long Beach, ending at the mouth of the San Simeon Creek.
You can access Leffingwell Landing State Park via car or along the boardwalk.
UNWIND AT SHAMEL PARK
Head to the Southern end of Moonstone beach, especially with kids, to visit Shamel Park.
Shamel Park, a 6-acre mini paradise, has a playground for kids and a beautiful grass field apt for a picnic lunch.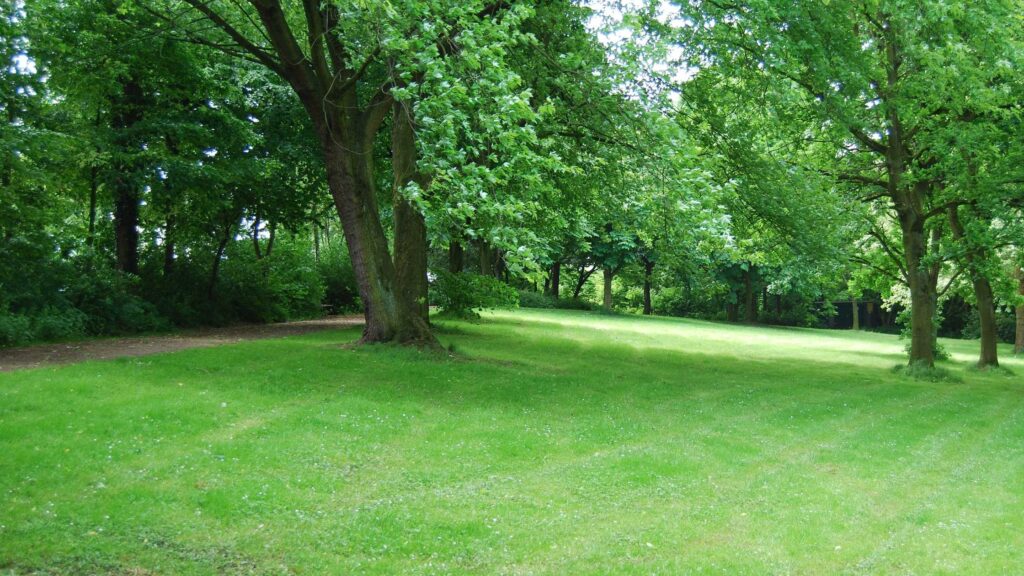 Access the beach via steps or enjoy the warm waters in the public swimming pool, which opens seasonally. Explore the nearby tide pools.
The place also features beautiful lagoons formed by Santa Rosa Creek's outlet, perfect for picnics, unwinding, and enjoying the stunning ocean views while sipping your favourite drink.
Shamel Park also has camping options if you want to camp overnight.
TIDEPOOLING IN CAMBRIA
Are you looking for fun things to do in Cambria? Try tide pooling; Cambria is one of the best locations for tidepools along the Central Californian coast.
Tidepooling is best experienced during low tides. The perfect place in Cambria is the Northern end of Moonstone beach.
Stroll North a few meters on the Moonstone beach boardwalk, and you will find stairs leading to the craggy tidepools dotted with sharp corals and thick patches of sea grass sticking to the rocky surface under clear waters.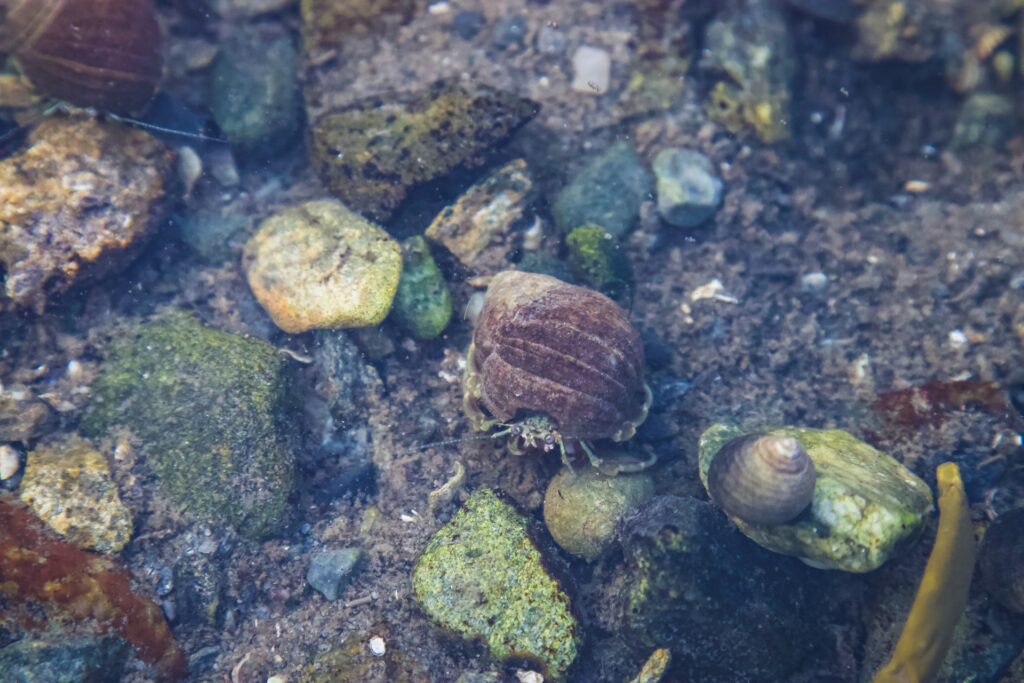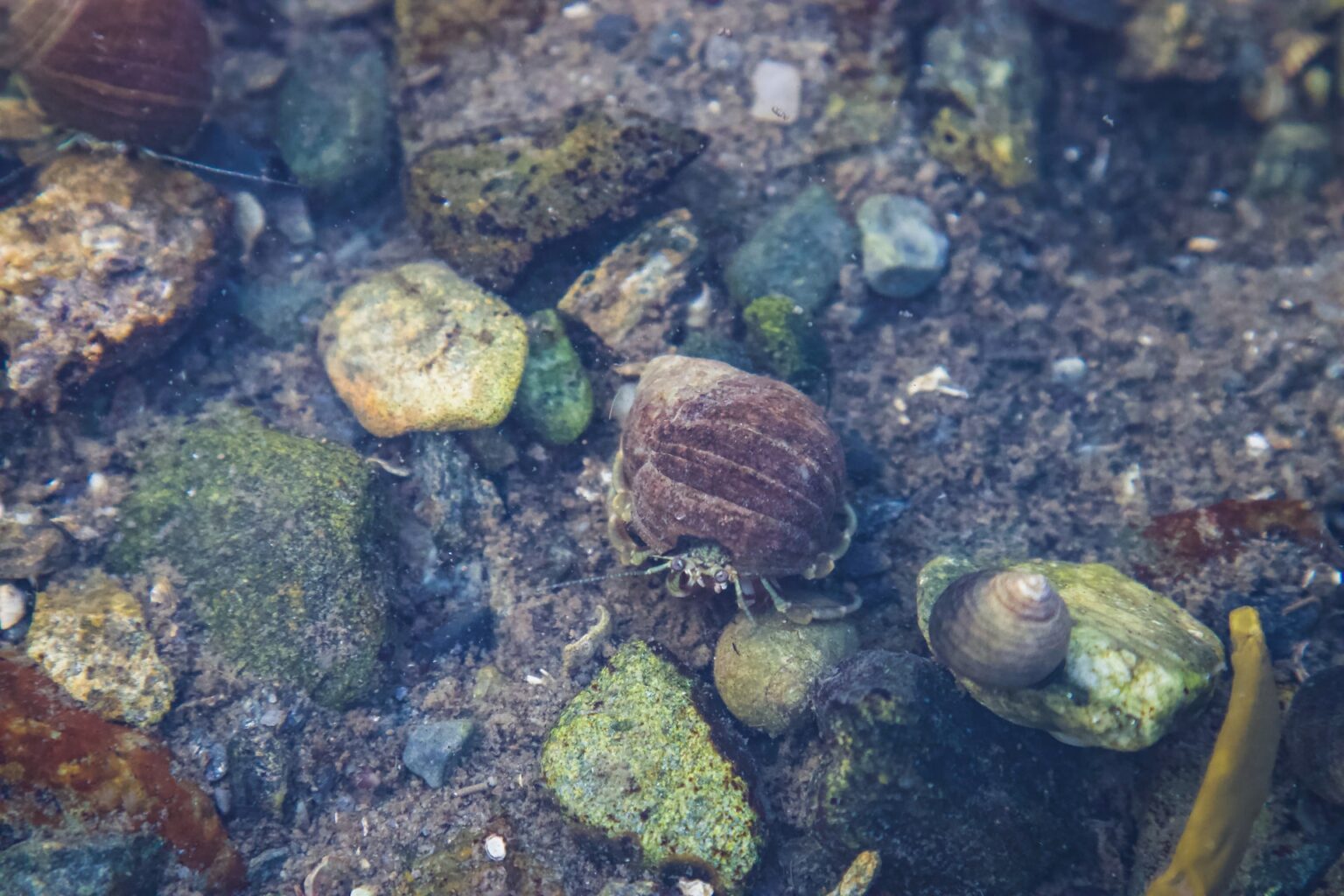 Ensure you wear proper footwear since the surface around the tide pools will be deceptive. You will see many marine friends chilling around the tide pool, including sea anemones, crabs, mussels and periwinkle snails.
If you want additional adventure, get your snorkelling gear and go underwater for the best tide-pooling experience. Make sure you don't disturb or step on any marine friends.
WALK THE BLUFF TRAIL AT FISCALINI RANCH PRESERVE
For one of the best countryside experiences in Cambria, visit the Fiscalini Ranch Preserve, located East of the town, right behind Main Street.
Locally recognized as "The Ranch", this 430-acre massive preserve is home to several beautiful trails that are crisscrossed and unpaved but takes you through the best coastal routes in Central California and is also one of the free things to do in Cambria.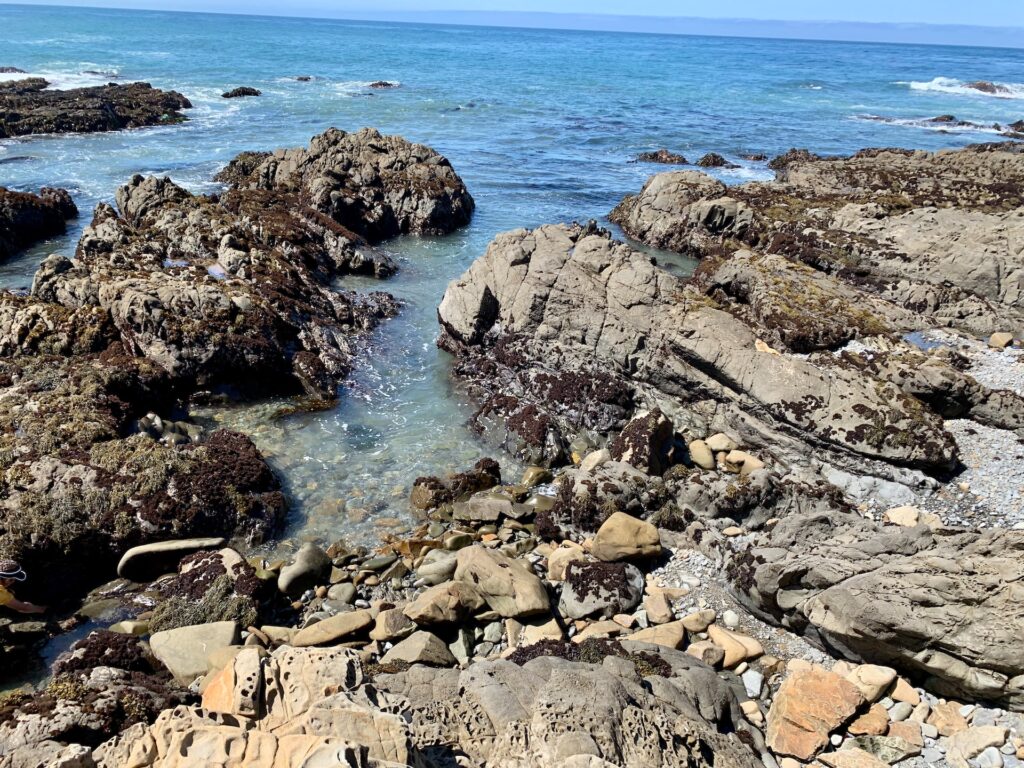 There are many outdoor Cambira activities on this lovely Ranch, like Hiking, biking, horseback riding or dog walking. Take a free guided walking tour to explore the Ranch at your own pace.
The inland side of the Fiscalini Ranch Preserve has a forest ridge where you occasionally find sea otters, seagulls and other land birds, sparrows, the California blue jay and the Western bluebird.
Stroll on the one-mile Bluffs trail, which passes parallel to the coastline. Many times you can spot a variety of marine beings frolicking in the water, like migratory whales and coastal birds.
Deer, rabbits, Squirrels, colourful coastal birds, trails dotted with coast wildflowers, a vast patch of green fields, distant views of the vast ocean in the backdrop, what more do you need for a perfect photo spot, right?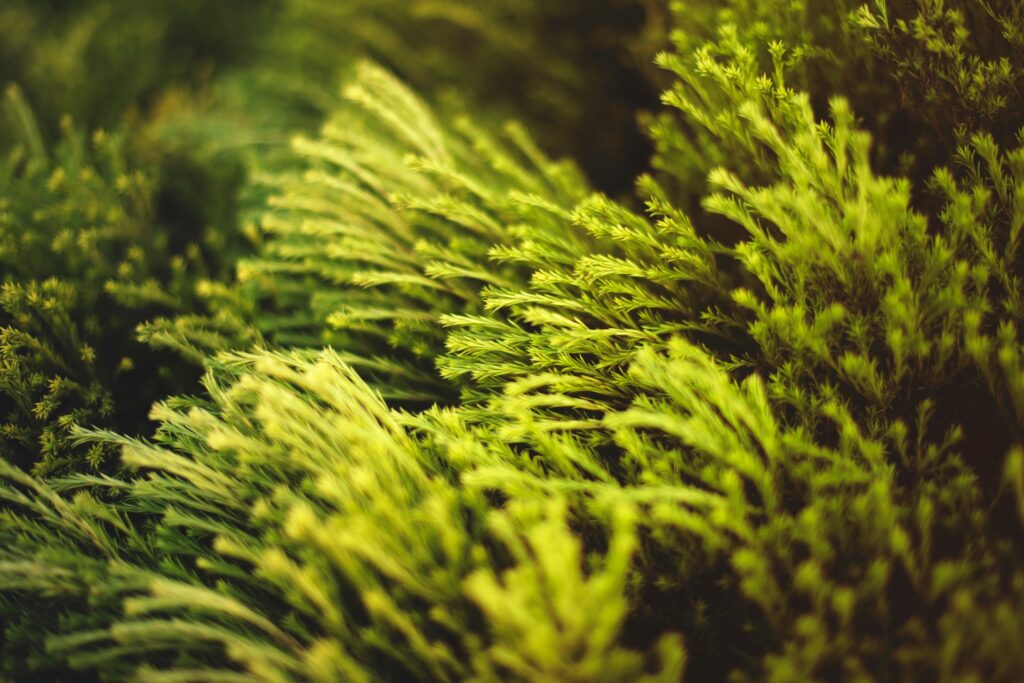 There are benches on the trails to relax and enjoy the ocean views. Get a pair of binoculars to enjoy the distant views of the rugged cliffs or to spot some rare flora or fauna.
If you have spare time, enjoy the tide pools or go hiking on the unpaved trails in the Montana de Oro State Park, 30 miles South of Cambria.
STEPLADDER RANCH AND CREAMERY
If you are looking for things to do in Cambria county, especially with kids and family, visit the Stepladder Ranch and Creamery, located on the San Simeon-Monterey Creek road atop the hills.
Stepladder Ranch is a massive 740-acre land owned by Jack Rudolph. The land was previously an avocado Ranch, but later Jack added a few more crops and goats for dairy farming.
The place is now famous for its exclusive variety of homemade goat cheese from LaMancha goats. Take their cheese-tasting tour to savour some of the limited seasonal cheese and homemade ice creams.
They also produce cow cheese under their Cal Poly diary program.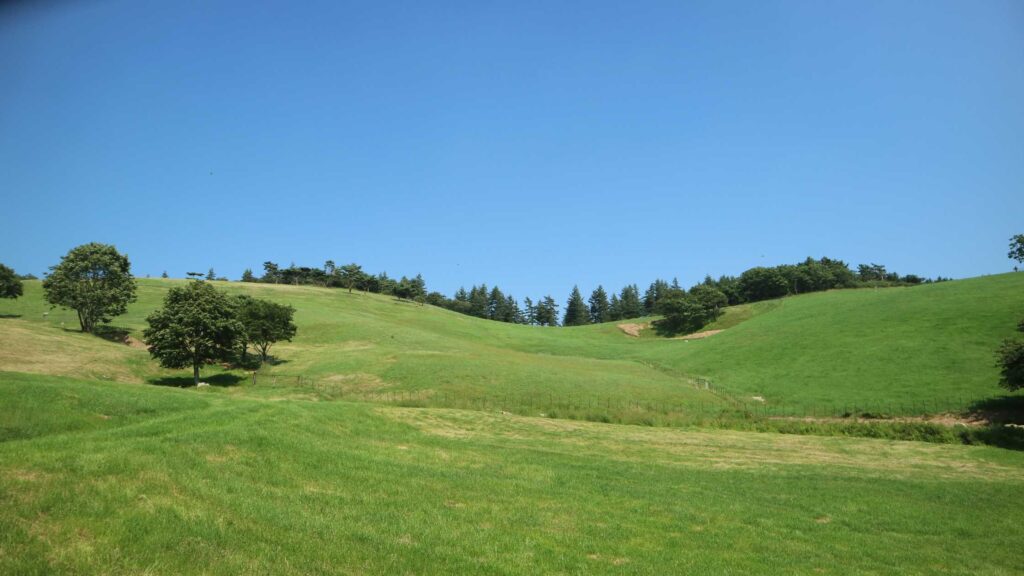 Cuddle and play with the cute little goats or relax with your favourite wine overlooking the lovely vast Ranch.
For the best Ranch and countryside experience, try their vacation rentals, "the vista house" or "the big house", one of the tranquil properties on the Central Californian coast.
Get a glimpse of the exotic fruit orchards, freely roaming cattle and cute piglets from the large panoramic windows in these houses.
All tours and stays must be booked in advance.
COVELL CLYDESDALE RANCH
One of the best ways to experience countryside Cambria is to visit the Covell Clydesdale Ranch, located on Bridge street, 1.2 miles from the downtown main street.
Spanning 2,000 acres of rich pasture lands dotted with Monterey Pines, the Covell Clydesdale Ranch is home to one of the best horses globally, the Clydesdales.
There are about 100 Clydesdales of all age groups and sizes on this Ranch, and watching them run free is a visual treat. They are tall, strong and, at the same time, super pretty.
The Covell Clydesdale Ranch's family has been breeding Clydesdales for about 30 years. They also get their horses to competitions across the United States and Canada.
Take the horseback ride here; stunning Pacific views, calm and well-trained Clydesdales and the friendly family that operates the Ranch make this one of the cool things to do in Cambria.
You will ride through different scenery, from pine forests to rolling grassy hills, with gorgeous views and will learn about the history of the land.
The guide picks a perfect hilltop area to click pics, along with Clydesdale, with a fantastic backdrop of the mountains and ocean.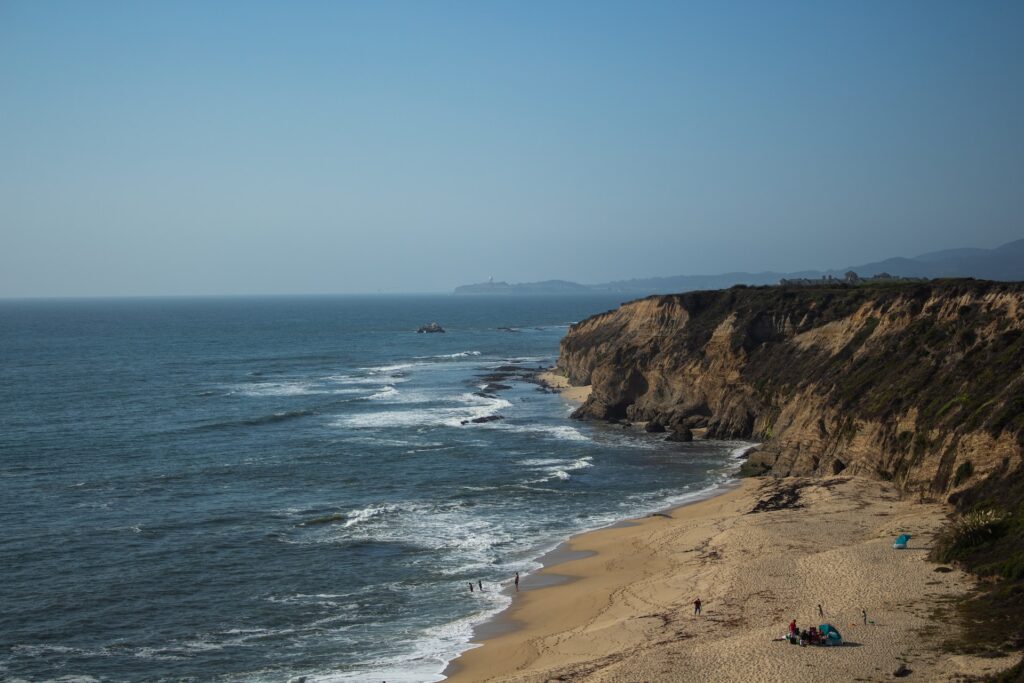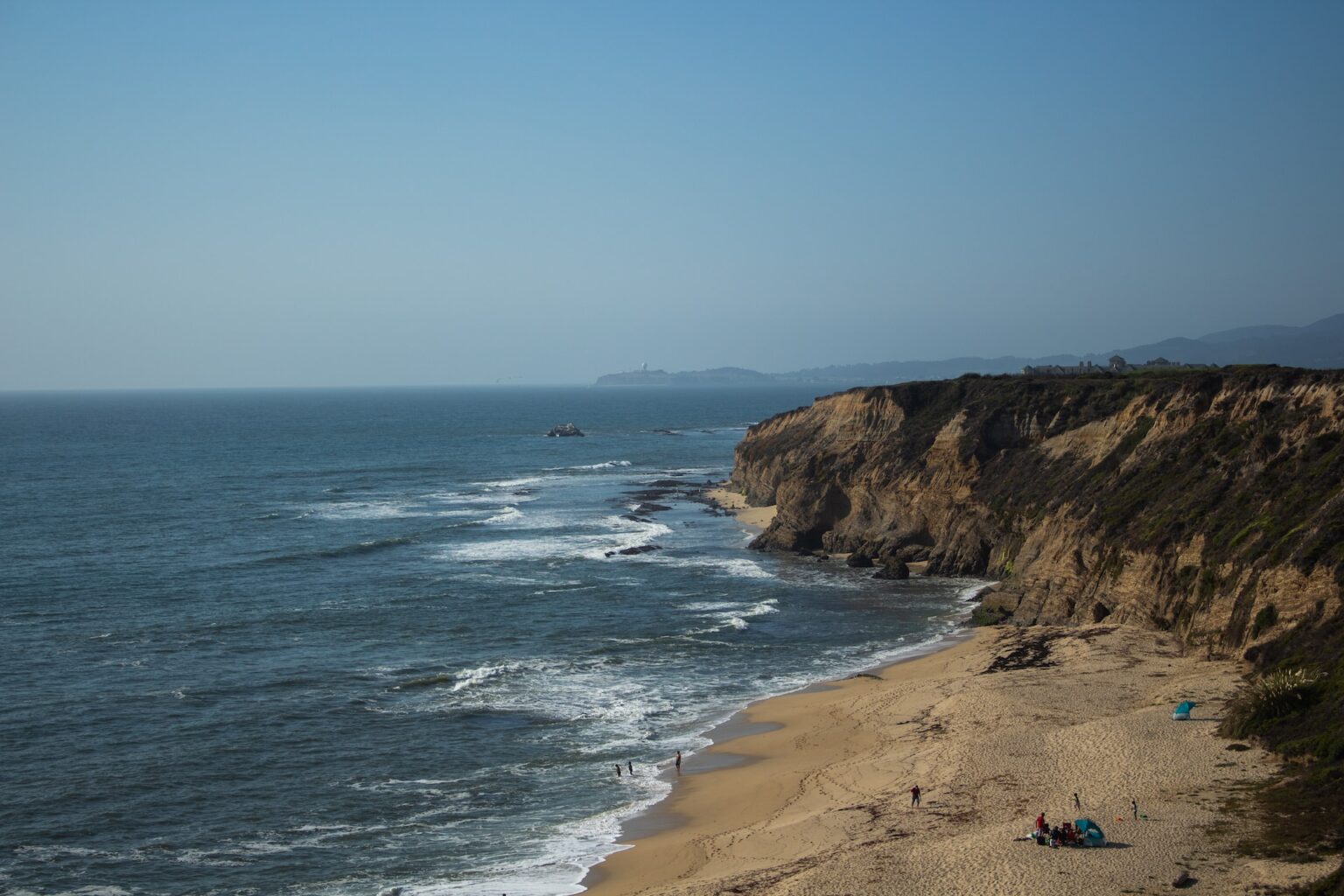 You will have to pay $120 per rider, and there is a weight limit of 300 pounds. Children can ride too, but they should be older than seven years.
Don't worry if you are a newbie horse rider; I am sure this will be one of the best experiences in your lifetime. You will be thrilled to ride the well-behaved Clydesdale horses.
Alternatively, you can explore the Ranch via vehicle either solo or with a group of four persons, which costs $200 per session. Both horse riding sessions and vehicle tours must be booked in advance.
ENJOY BIRDWATCHING IN CAMBRIA
Birdwatching is one of the free things to do in Cambria. Thanks to its ideal location, Cambria is one of the popular birding locations along the Central Californian Coast and a natural habitat for many coastal and land birds.
Visit Moonstone beach to spot seagulls, sanderlings, endangered plovers and grebes. You might even spot land birds like finches, sparrows and scrub jays.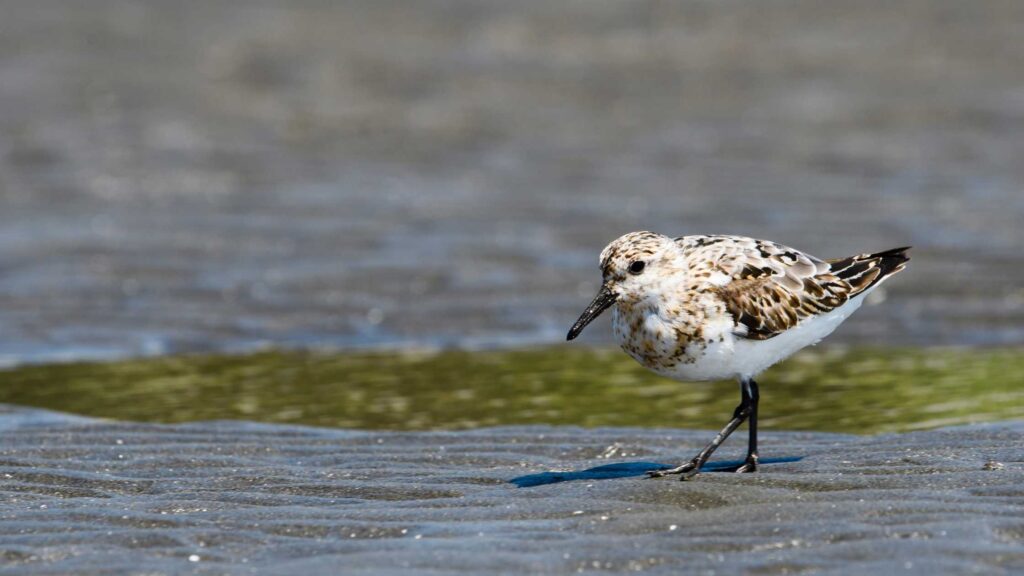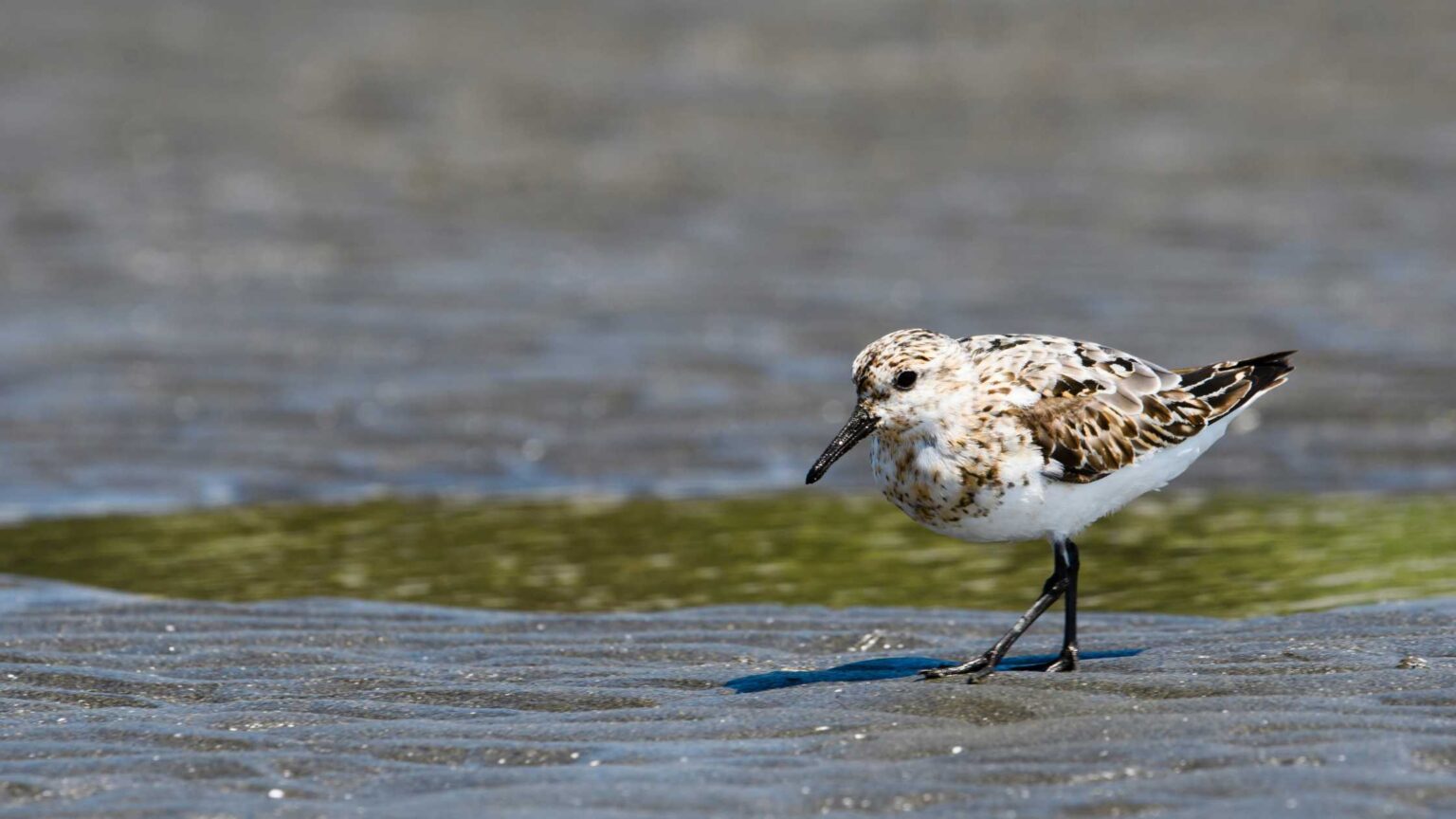 Another birding hotspot in Cambria is Santa Rosa Creek. You will see water gulls and land birds like warblers near the mouth of the creek.
Visit the Fiscalini Ranch Preserve if you have spare time and want more birdwatching experiences in Cambria.
ENJOY WINE TASTING IN CAMBRIA
Cambria is another famous wine region in California and is known for wine tastings which can be done both in the open vineyards and in homemade wineries.
Head downtown to visit small cosy wineries with an antique touch to their architecture and to savour some excellent handcrafted wines of different flavours.
Some of my favourites are the Black Hand Cellars and Fermentations on Main Street, which offer epicurean eats, wine tasting, and homemade cheese pairings.
If you want a full-scale outdoor wine-tasting experience checkout, the Bassetti Vineyards on Green Valley Road, known for their Syrahs.
Don't miss to see their fruit orchards comprising oranges and apples, pears, olives, lemons, lavender, pomegranates, figs and medicinal herbs.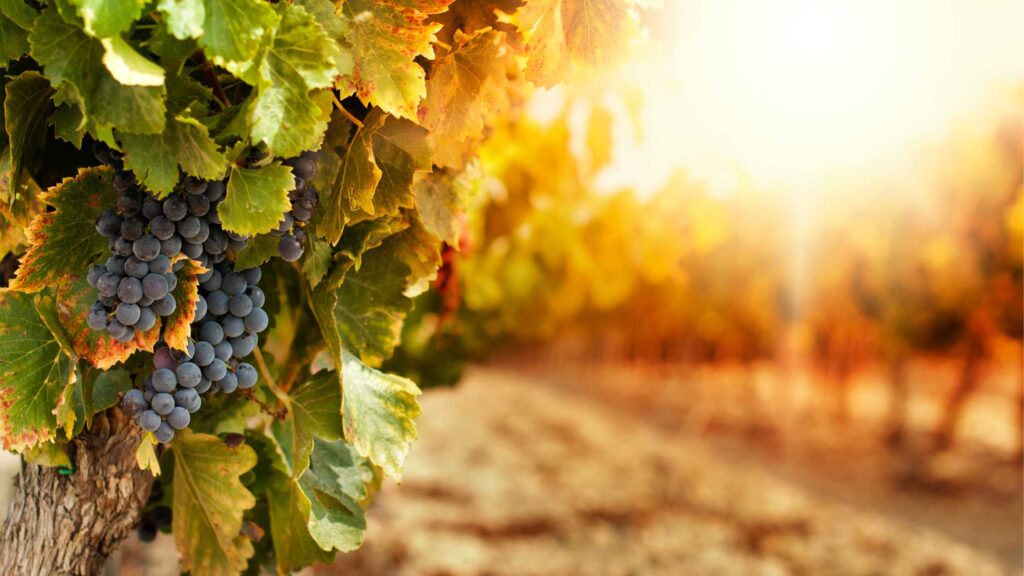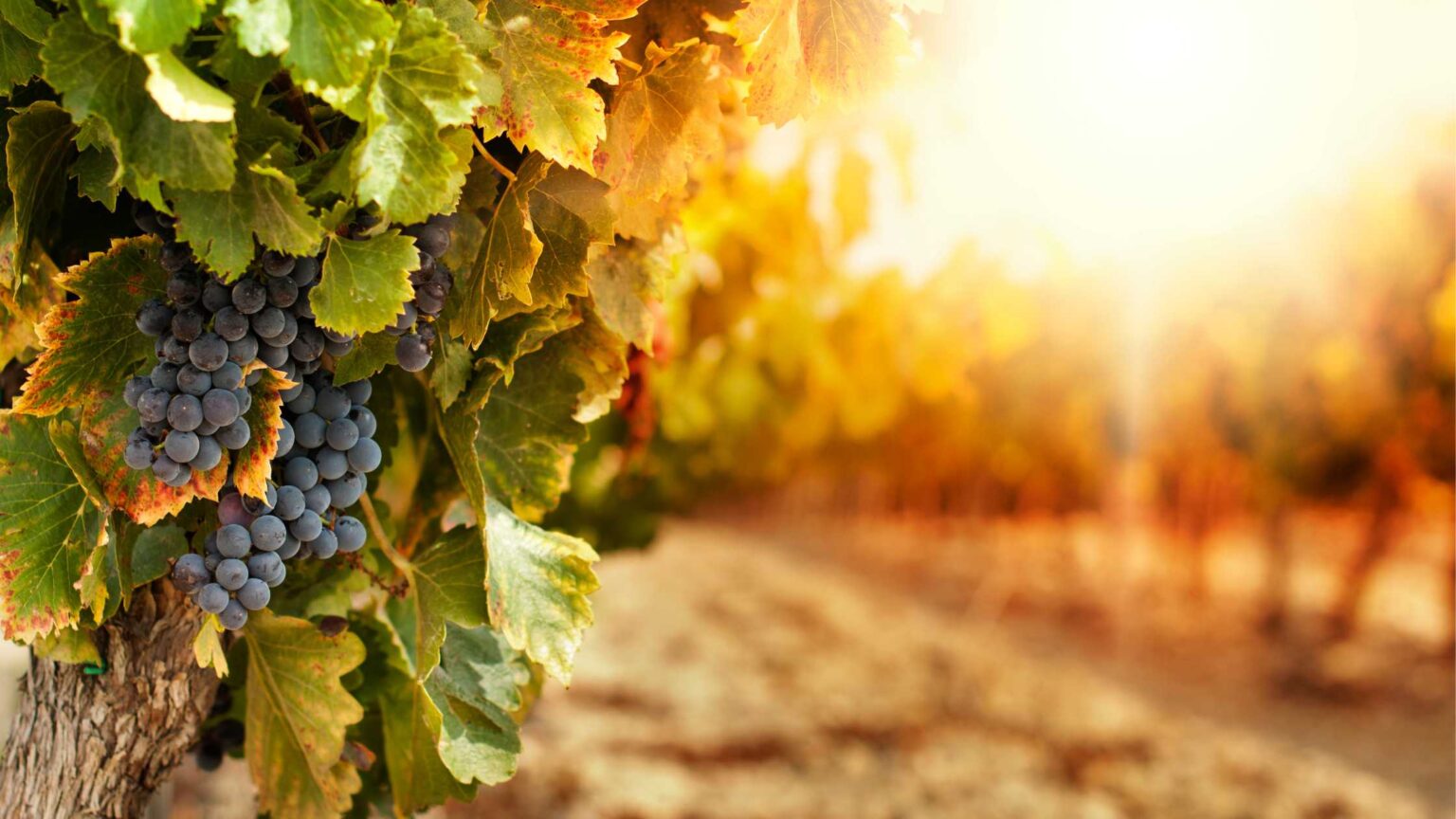 To explore more of this wine county region, visit Stolo Family Vineyards on Santa Rosa Creek Road, which features beautiful meadows and is known for its Sauvignon Blanc, Gewürztraminer, Chardonnay, Pinot Noir, and Syrah.
If you have spare time, hit the Pacific Coast Wine Trail, known for its world-class wineries and take a pit stop at one of the finest Californian wine cities, Paso Robles.
STROLL DOWNTOWN CAMBRIA
One of the fun things to do in Cambria is to explore the Downtown. Stroll on Cambria's East and West Village comprise the Downtown.
Many cosy restaurants and cafes, art galleries and museums on the main street keep you occupied throughout the day in Cambria.
If you love antiques, Downtown has many small stores with a lovely collection of antiques like clocks and furniture.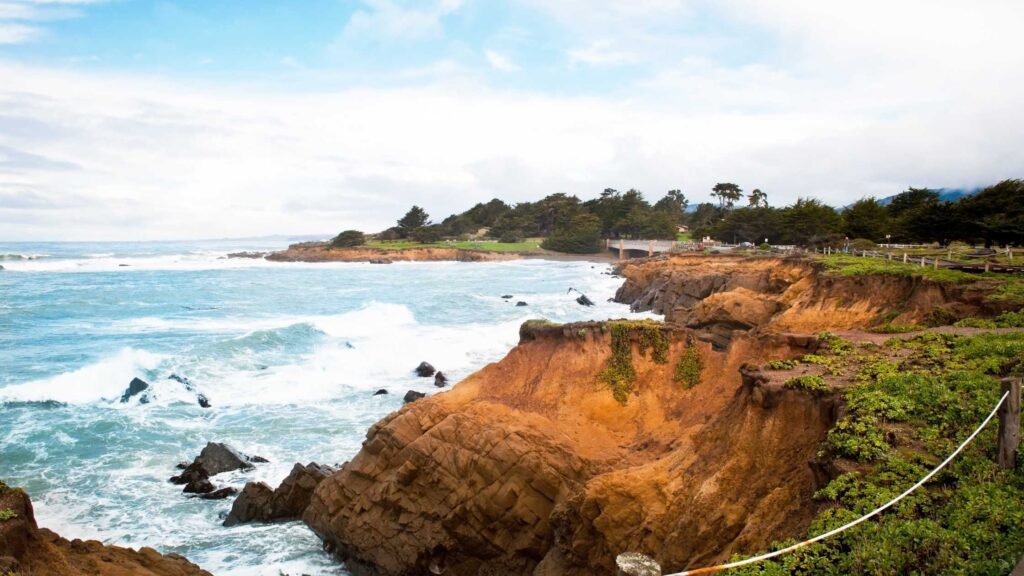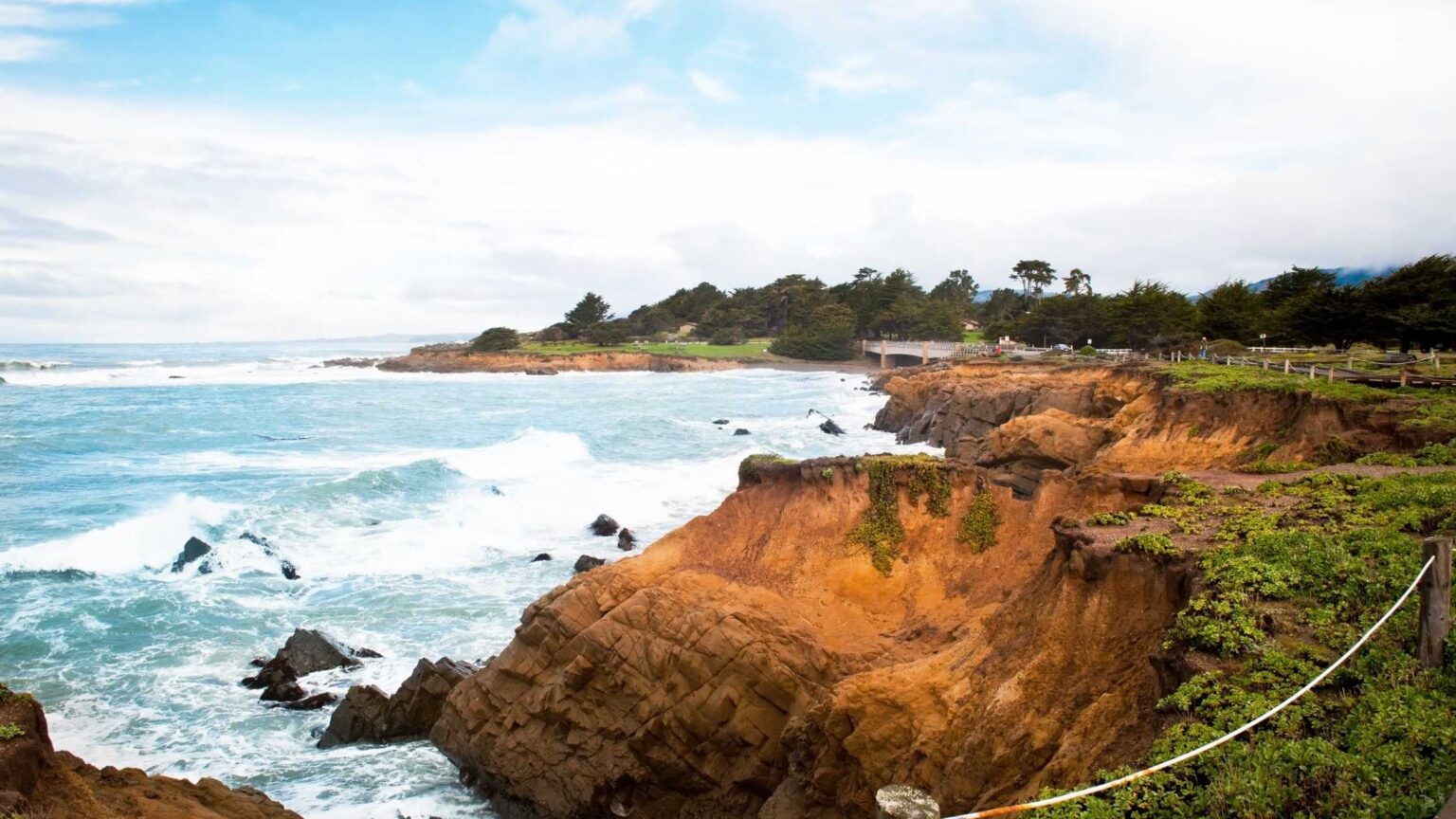 Check out places like Ephraim Pottery and Amphora Gallery for handmade ceramic arts, wooden crafts, and customized jewellery created by local artists.
Explore Burton Drive, a few meters from Downtown. Some places sell body care products on this street which is a must-try.
VISIT THE CAMBRIA HISTORICAL MUSEUM IN DOWNTOWN CAMBRIA
One of the free things to do in Cambria for history buffs and museum lovers is to explore the Cambria Historical Museum and Garden in the prime location of downtown Cambria.
The museum is housed in Guthrie Bianchini, an 1870 Victorian house built by Thomas Clendinen and is made of locally milled pine. The Cambria Historical Society operates the museum.
Listed on the National Register of Historic Places, the museum intends to preserve, collect and showcase exhibits pertaining to the rich mining history of Cambria.
Browse the museum and learn about the contributions made by Cambria's pioneers and early settlers via various photos and artefacts.
Get to know about merchants, miners and the cowboy culture that existed in Harmony in this beautiful town.
Take the guided tour. The museum often organizes thematic exhibits, one of the popular Cambria attractions.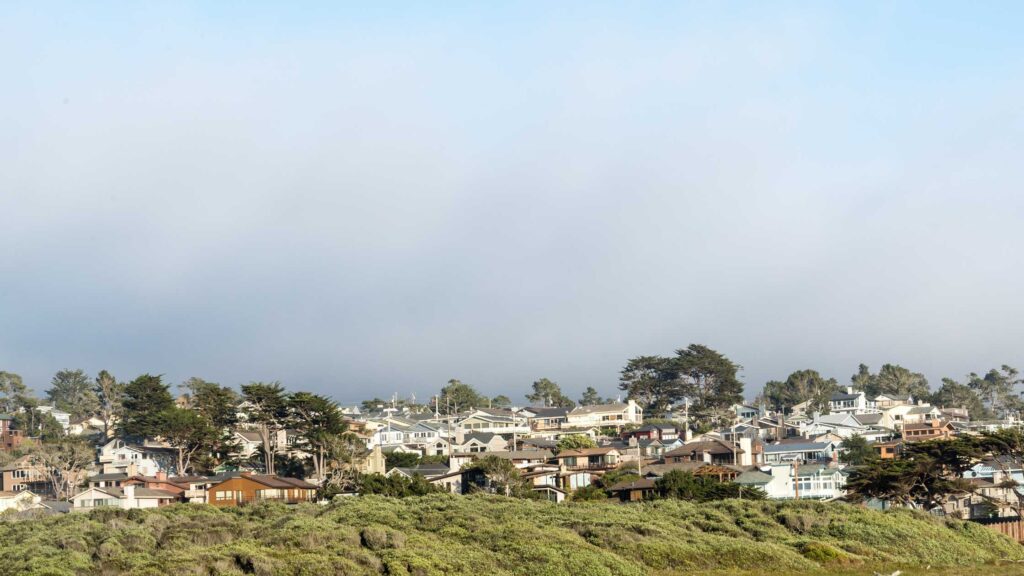 Walking out of the museum, you will see the Heirloom garden adorned with beautiful flowers like Roses and vibrant Californian Poppies, especially during Spring and Fall.
The park also hosts community events, festivals, weddings and other corporate parties.
You can donate to the museum to help in their research work and create awareness about the heritage of Cambira town.
Timings: 1 PM to 4 PM on Saturdays and Sundays.
CAMBRIA CENTER FOR THE ARTS
Located in the West Village, a part of downtown Cambria, the Cambria Centre for the Arts is a popular place to visit, especially for art buffs and is one of the cool things to do in Cambria.
Established in 1947, the centre was initially called the Allied Arts Association, started by a group of locals.
Later it gained popularity and was officially named the Cambria Center for the Arts, a non-profit donation-based gallery. The centre also added theatre to its forte in 1992.
It features many arts made by local artisans and hosts various community-based events and shows in its open-space theatre.
The centre also hosts an annual film festival, one of the top Cambria attractions.
Timings: Thursday to Sunday; 11 AM to 4 PM
SNAP A PHOTO OF NITT WITT RIDGE
One of the unusual Cambria attractions is the Nitt Witt Ridge, known for its unique construction style. It narrates an interesting story sitting on a quarter acre of land atop the hill.
Nitt Witt Ridge is registered as a California historical landmark and is one of the unique things to do in Cambria.
Arthur Harold Beal, a garbage haulier in Cambria, owned the land. Beal started constructing his house on this hill in 1928 and spent almost 50 years building this place.
He called it the "Castle on the Hill", now popularly known as the "Poor Man's Hearst Castle".
Beal collected discarded items like abalone shells, beer and water cans, glass bottles, toilet seats, car rims, stoves, and washers and converted them into valuable building materials, which he called "trash art".
He apparently worked for William Randolph Hearst, who was building Hearst Castle at the same time.
Beal even collected the discarded items of the Hearst Castle during its construction, which can be seen in some parts of his house today.
You can take a tour to appreciate the efforts and art created by this lone man. The tour is on a first-come, first-serve basis.
The place is quite in despair now, although it still stands there and is surrounded by other residential neighbourhoods.
MOZZI'S SALOON
If you want to spend a relaxing evening in a retro bar in Cambria, visit Mozzi's Saloon, also popularly known as "the cowboy bar" in Cambria, one of the fun things to do in Cambria.
In the grand old Cambria days, Mozzi's Saloon was one of the top five establishments built in 1886 in the East Village of downtown Cambria.
Due to the massive fire incident in 1889, most parts of the East Village were reduced to ashes, including Mozzi's Saloon.
It was later rebuilt in 1905 and refurbished in 1922. Enjoy playing snooker while trying one of the local's favourite draft beers or various cocktails.
Don't miss the karaoke evenings on Thursdays at Mozzi's Saloon to have the best local experience.
CAMBRIA NURSERY AND FLORIST
Visit the Cambria Nursery and Florist if you are interested in gardening and want to elevate your home decor by adding the cute plants found here, which is also one of the cool things to do in Cambria.
They are a one-stop solution for all your gardening needs. Stroll their beautiful nursery adorned with various kinds of attractive shrubs and flowers.
Cambria Nursery and Florist features demonstration cottages called the "Shade" and "Zen" gardens maintained by knowledgeable staff.
The intent is to display and create public awareness about the local flora.
Also, check out their monthly Yoga programs on the second and fourth Saturdays and other community-based events.
EAT PIE
Trying the Pie made of Olallieberry fruit is one of the typical Cambria things to do.
Olallieberry is a derivative fruit of Blackberry and is a bit tart and sweet. Visit Linn's Easy on Downtown, the local's favourite Pie Cafe, to try different kinds of crisp Pies along with a scoop of ice cream on top of it to treat your taste buds.
Try their other products, like homemade sauces, jams, honey, teas, and syrups.
VISIT CAMBRIA DURING THE FESTIVALS AND EVENTS
Suppose you want to experience the rich culture and make acquaintance with the locals to learn more about Cambria from the eyes of locals.
In that case, you should visit this beautiful town during one of the many popular festivals and events held yearly.
Read further to discover some of the festivals I like in Cambria and get a virtual glimpse of how the town looks during the various seasons.
CAMBRIA ART & WINE FESTIVAL
If you are looking for things to do in Cambria this weekend and if you are in this charming town during January, check out the Art and Wine festival.
The entire town of Cambria gets soaked in festive spirits in this annual Art and wine festival, which occurs on the weekend in January from Friday to Sunday.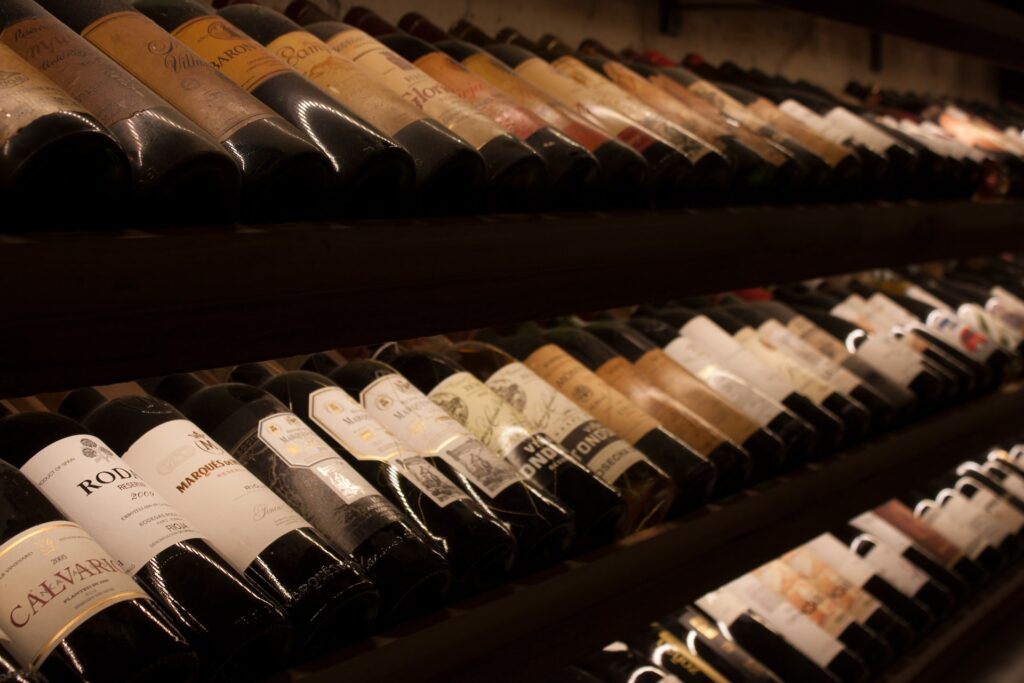 Enjoy live music concerts, parties, fun events, and world-class wine pairings from various wine county regions. Go on a shopping spree and explore the stores of various local artists. Participate in auctions and get to know about the culture of this beautiful wine county region.
SPRINGTIME WONDERS IN APRIL
Cambria is one of the best spots to visit along the Central Coast during Spring.
You will witness the vibrant coastal wildflower carpets all along Cambria. To have the best Spring experience, visit during April and head to the Fiscalini Ranch Preserve to see beautiful flowers in all hues of yellow, orange and purple with stunning ocean views in the backdrop.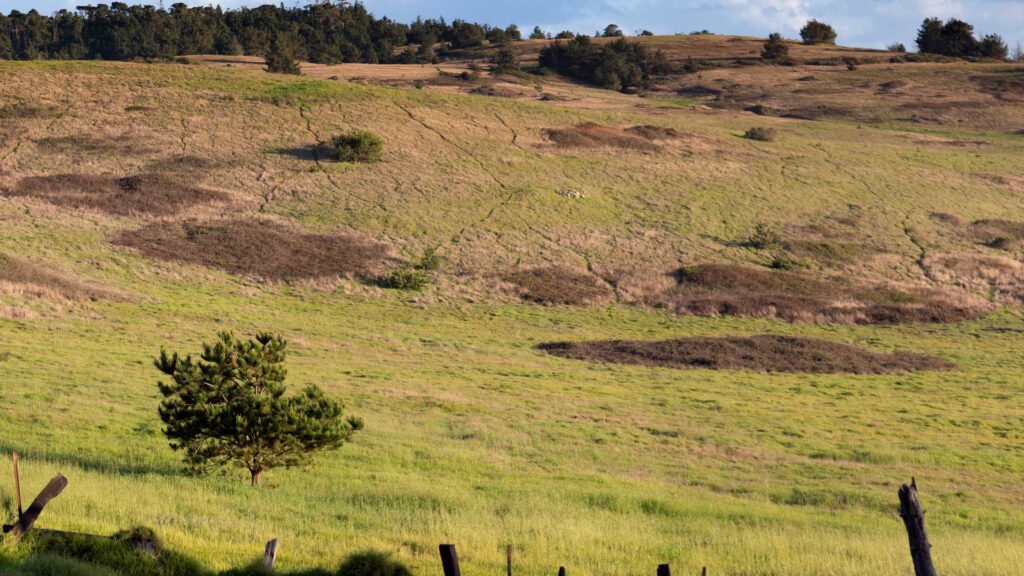 Spring is also famous in Cambria for the migratory Gray Whales. Wildflower blooms, Whales, Turquoise ocean, lush fields and wine. Isn't it a magical combination for a perfect weekend in Cambria during Spring?
ANNUAL OLALLIEBERRY FESTIVAL DURING SUMMER
If you visit Cambria in Summer, besides chilling on the sandy beaches, check out the annual Olallieberry Festival, one of the local's favourite fruit, which has been in Cambria for about 70 years.
Olallieberry is a derivative of Blackberry, and if you have never had it before, you will be in a treat to savour it in Cambria. This is the time of the year when locals develop their unique Olallieberry recipes.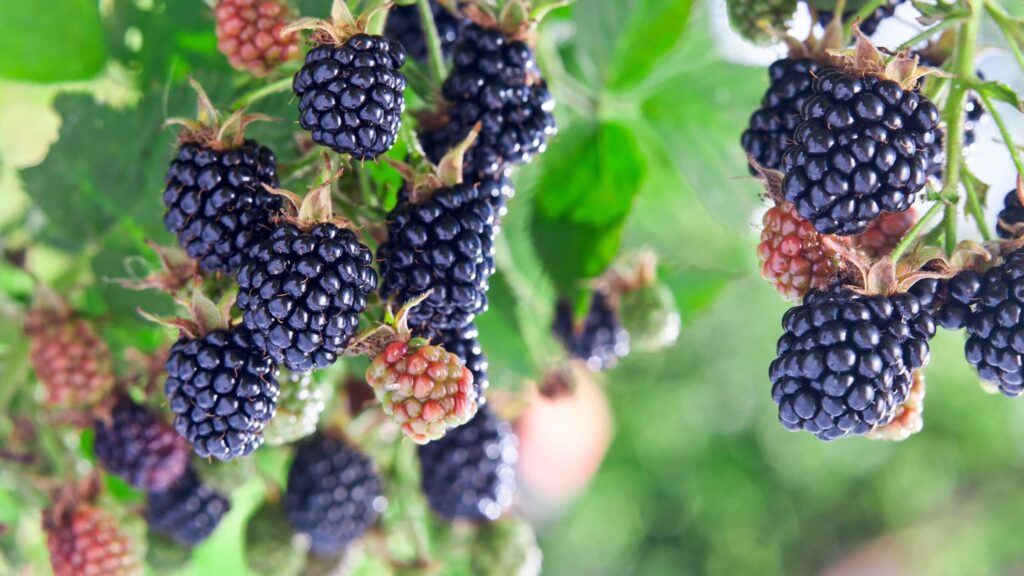 Enjoy live music concerts, fruit beers, wines, and various mouthwatering multi-cuisines from the local eateries—Savour different Olallieberry delicacies like famous fresh-baked pies, Muffins, Vinaigrettes, Sauces and Syrups.
SCARECROWS IN THE FALL
If you visit Cambria during Fall, somewhere during October and early November, you will witness scary but innovative and lively scarecrows across the Central coast, starting from Harmony to Cambria to San Simeon.,
One of the fun things to do in Cambria is to click weird pictures for your insta in these unique backdrops.
Stroll Downtown and along moonstone beach to witness the incredible talent bunch of this creative town.
HARVEST FESTIVAL
The scarecrow festival goes hand in hand with the harvest festival only to add more glam and authentic countryside flavour to the theme.
The harvest festival, which typically occurs in October, will be hosted by the Cambria Historical Museum.
Enjoy local fruit beer, wines and cocktails while grooving to the tunes of local music in the background.
Browse some of the unique art created by local artisans, including sea glass works, customized jewellery, Halloween items, paintings and much more.
CHRISTMAS MARKET DURING WINTERS
When you hear Winter, Christmas jingles might ring in your ear or get a picture of the snow-capped trees and mountains.
But one of the best things to do in Cambria in Winter is to visit the Christmas Market to experience the best festive spirits.
Stroll the colourful streets adorned with various varieties of lights and decorations, check out the artisan markets, fire pits and local eateries and soak in the Christmas vibes in this charming town.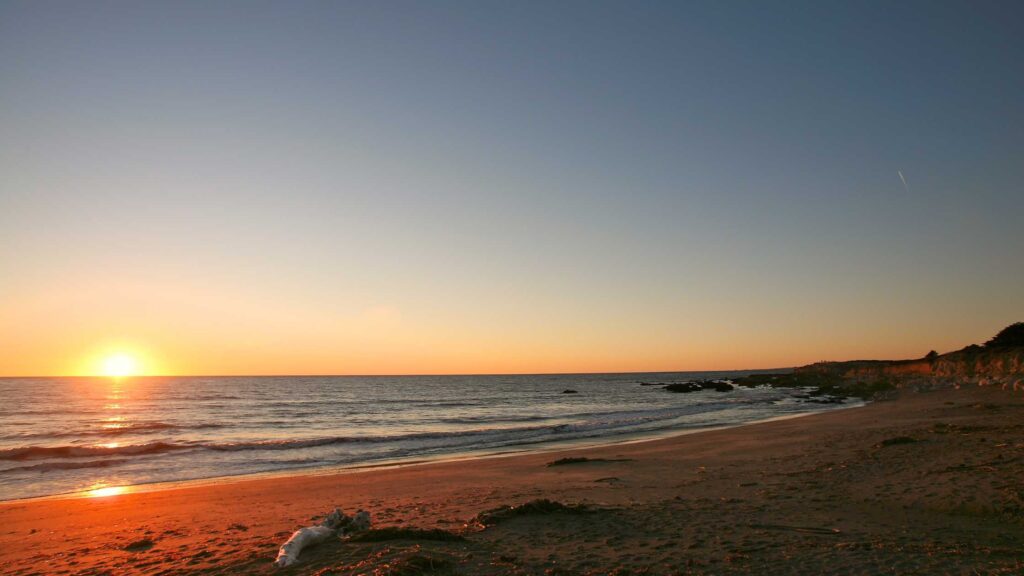 To have the incredible Christmas Market experience, book a stay in the Cambria Pines Lodge, The J. Patrick House & Inn or the Sea Otter Inn.
Apart from these locations, the much-renowned Hearst Castle is also known for its "Christmas at the Castle" event, one of the most romantic things to do in Cambria.
Get the luxurious experience of the early 1900s as you walk through the lavish interiors of the Castle, specially decked up like a beautiful bride. This visual treat must not be missed when you are in Cambria.
OTHER THINGS TO DO IN CAMBRIA
JADE COVE AND SAND DOLLAR BEACH
Between Monterey and San Luis Obispo are Jade Beach and Sand Dollar beach, which are 40 miles away from Cambria.
Explore the rocky coves of Jade beach and watch Jade hunters who are often seen in this area. You need to take the perilous trail to reach the coves.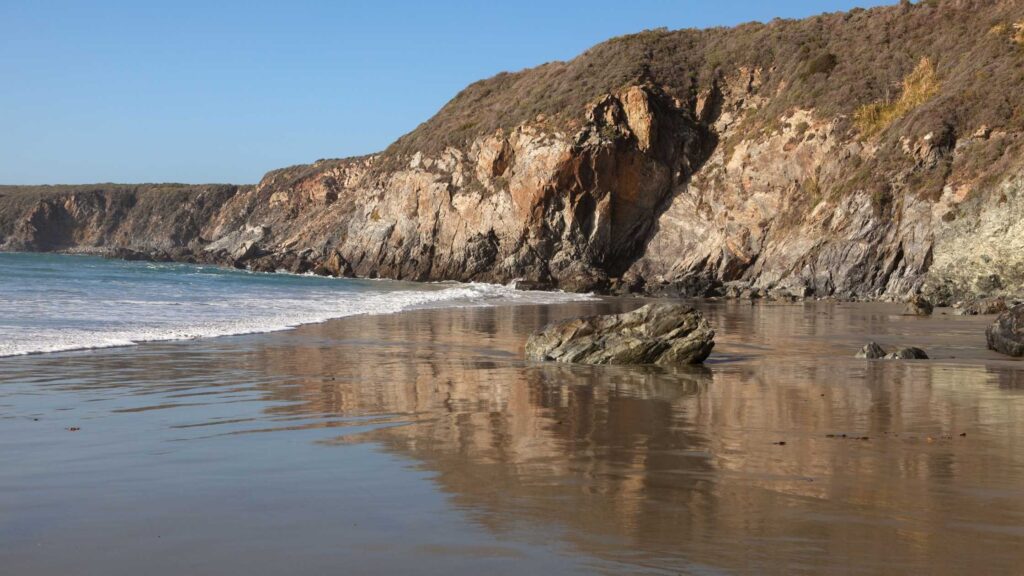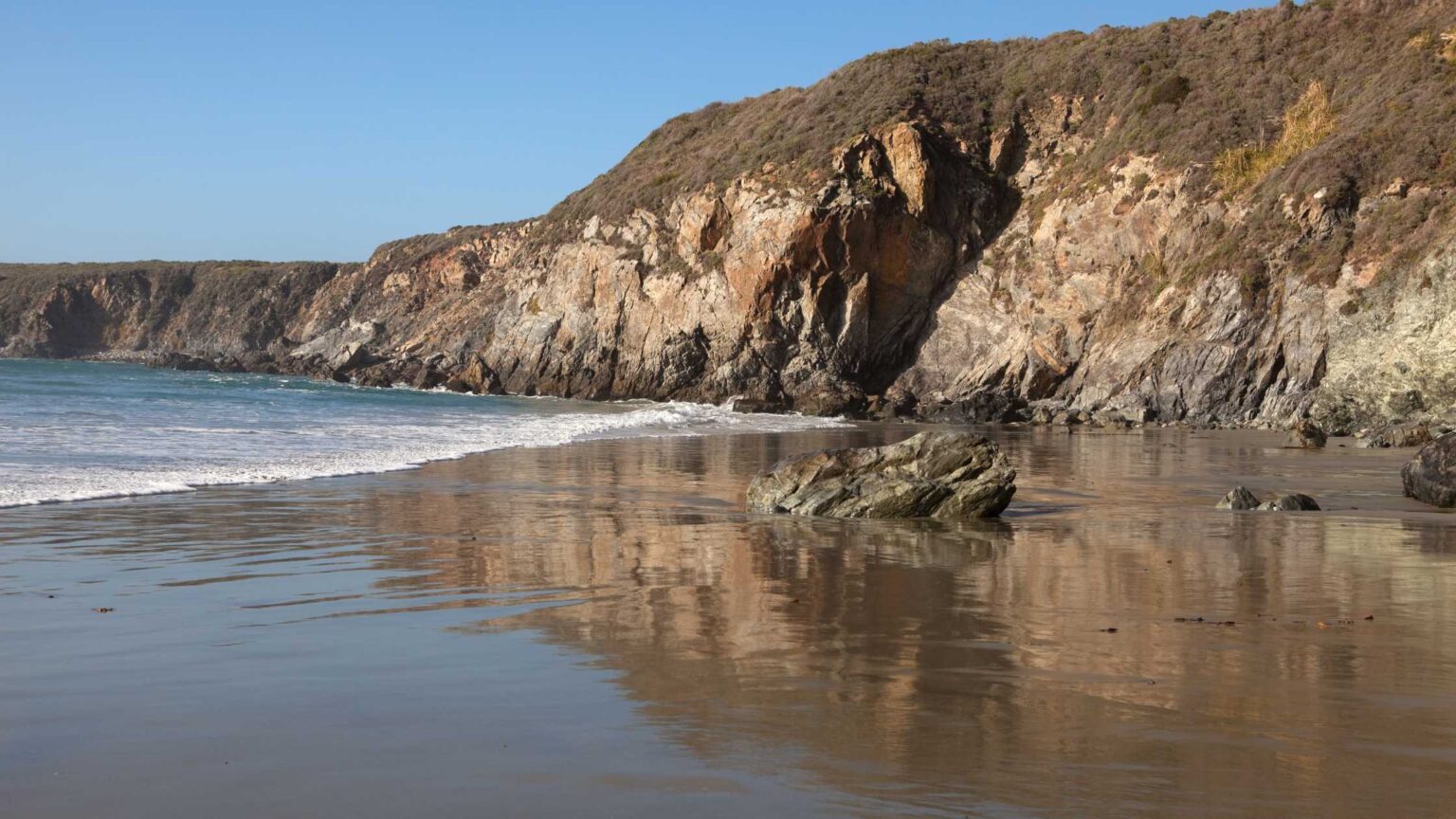 If you want to swim, surf or fish, head to Sand Dollar beach, about 0.5 miles from Jade beach. Sand Dollar is one of the largest beaches in this area.
The currents are rough, so cautious while you swim. Try hang gliding and paragliding, which are famous in this area.
MONTEREY BAY NATIONAL MARINE SANCTUARY
One of the largest and most protected marine areas in the United States is the Monterey Bay National Marine Sanctuary (MBNMS), spanning 276 miles of shoreline from Marin county to Cambria.
The sanctuary is approximately 150 miles away from Cambria. However, it can still be considered on the list of offbeat things to do in Cambria.
MBNMS was established in 1992 and is home to one of the most extensive Kelp forests in the United States and features Monterey Canyon, one of the deepest canyons with a depth of 3250m, almost twice the depth of Grand Canyon below the ocean.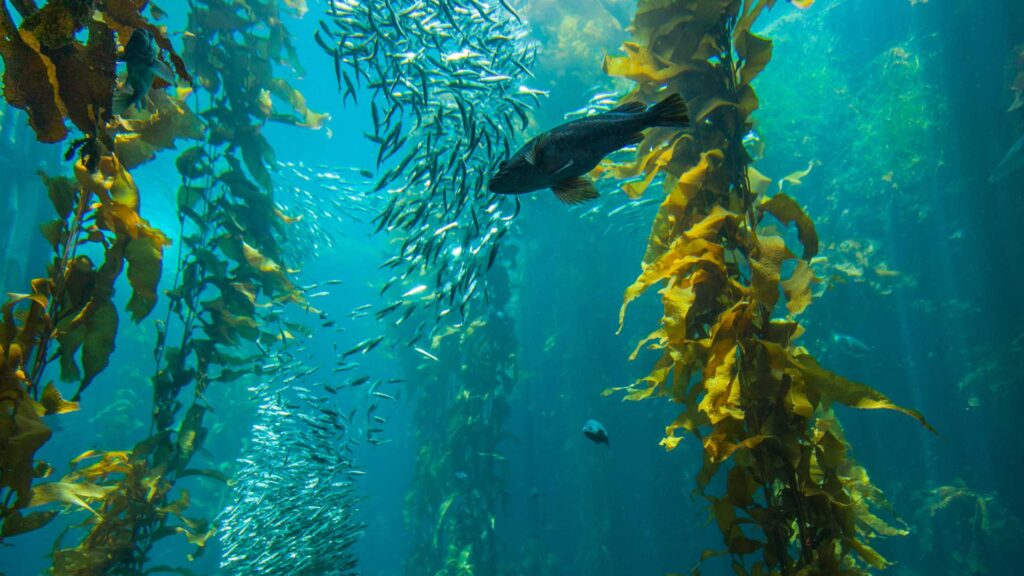 The sanctuary is home to sandy beaches and rocky shores and is a natural habitat for diverse varieties of marine life, including many algae and invertebrates.
Cold waters from the North and Warm currents from the South blend at this sanctuary, making this a perfect habitat, breeding place and an ideal feeding ecosystem for most marine life.
Check out the nearby Monterey Bay Aquarium, one of the fun things to do in northern California with kids.
This beautiful and massive museum is home to hundreds of marine animals of all sizes and shapes, including sea otters, sharks, jellyfish, sea horses, rays, starfish and octopuses.
PLAN DAY TRIPS FROM CAMBRIA
If you like slow traveling like me or are on a more extensive coastal road trip like the Big Sur, you can set base at Cambria to explore many other best Northern California Beach Towns.
San Simeon (9 miles North)
Visit Hearst Castle, hike in the Hearst San Simeon State Park or stroll along the San Simeon Pier.
Check out the Elephant seal rookery, Piedras Blancas beach and the light station. Try kiteboarding and windsurfing on Arroyo Laguna Beach.
One of the many amazing things to do in San Simeon is driving to the Ragged Point, a rugged place dotted with craggy cliffs and has some incredible hiking spots along with beautiful hidden waterfalls.
There is no better way than driving to Big Sur to enjoy one of the best spots on the USA West Coast. The coastline of Big Sur is one of the highways that offer dramatic landscapes dotted with rocky cliffs overlooking splendid views of the Pacific ocean throughout your Big Sur Road Trip.
You will come across many beautiful parks, gorgeous beaches, hiking trails, hidden waterfalls, dense forests, and cute towns along California State Route 1.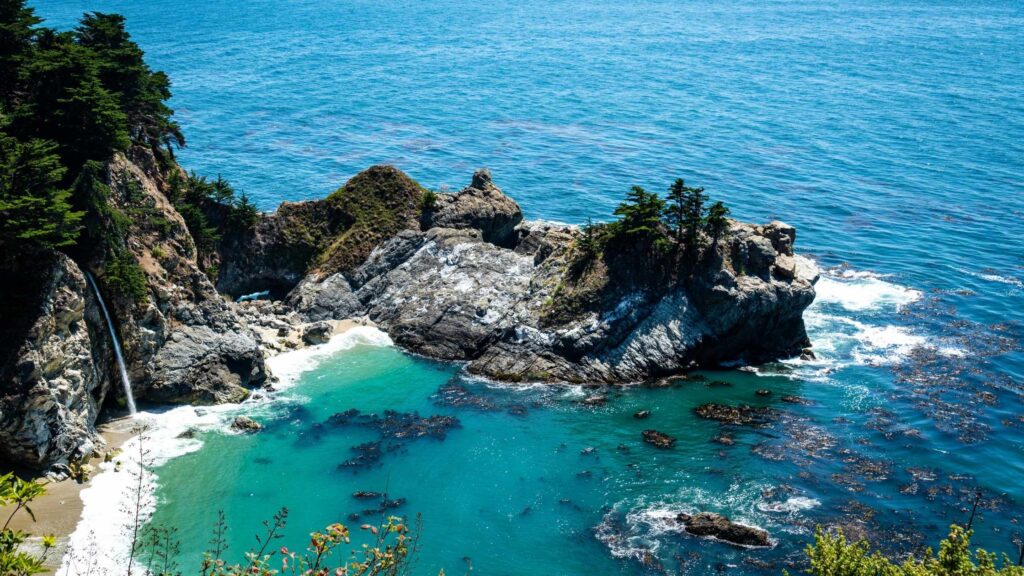 Carmel by the sea (145 miles North)
Known for its European influence and home to many art galleries, Carmel by the Sea is one of the top places for weekend trips from San Francisco.
Visit the Carmel Mission, browse Ocean Avenue for its Scandinavian products and customized art for the souvenir collection. Relax on the Carmel Beach and Carmel River Beach.
Monterey (142 miles North)
Laid back location, known for its affluent class population. Unwind on gorgeous beaches like Del Monte Beach, Carmel Beach and Gibson beach.
Explore tide pools on Weston beach, visit Point Pinos Lighthouse in the Point Lobos State Natural reserve. Go hiking on the Monterey Bay Coastal Trail.
Located on Estero Bay in San Luis Obispo County, between Los Angeles and San Francisco, Cayucos takes you back in time with its amazing beaches and lovely architecture.
Check out my exclusive guide for the best things to do in Cayucos here.
One of the unique attractions in California, known for its iconic Morro Rock. The town offers tons of attractions for hikers, anglers, Surfers, beach bums, art and museum lovers and birdwatching enthusiasts.
Check out my exclusive guide for things to do in Morro Bay California.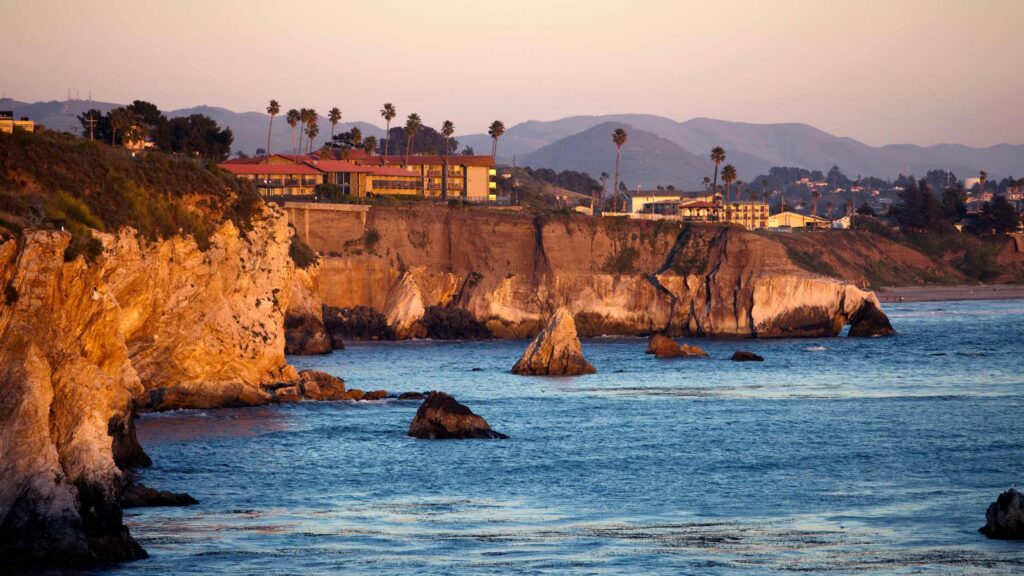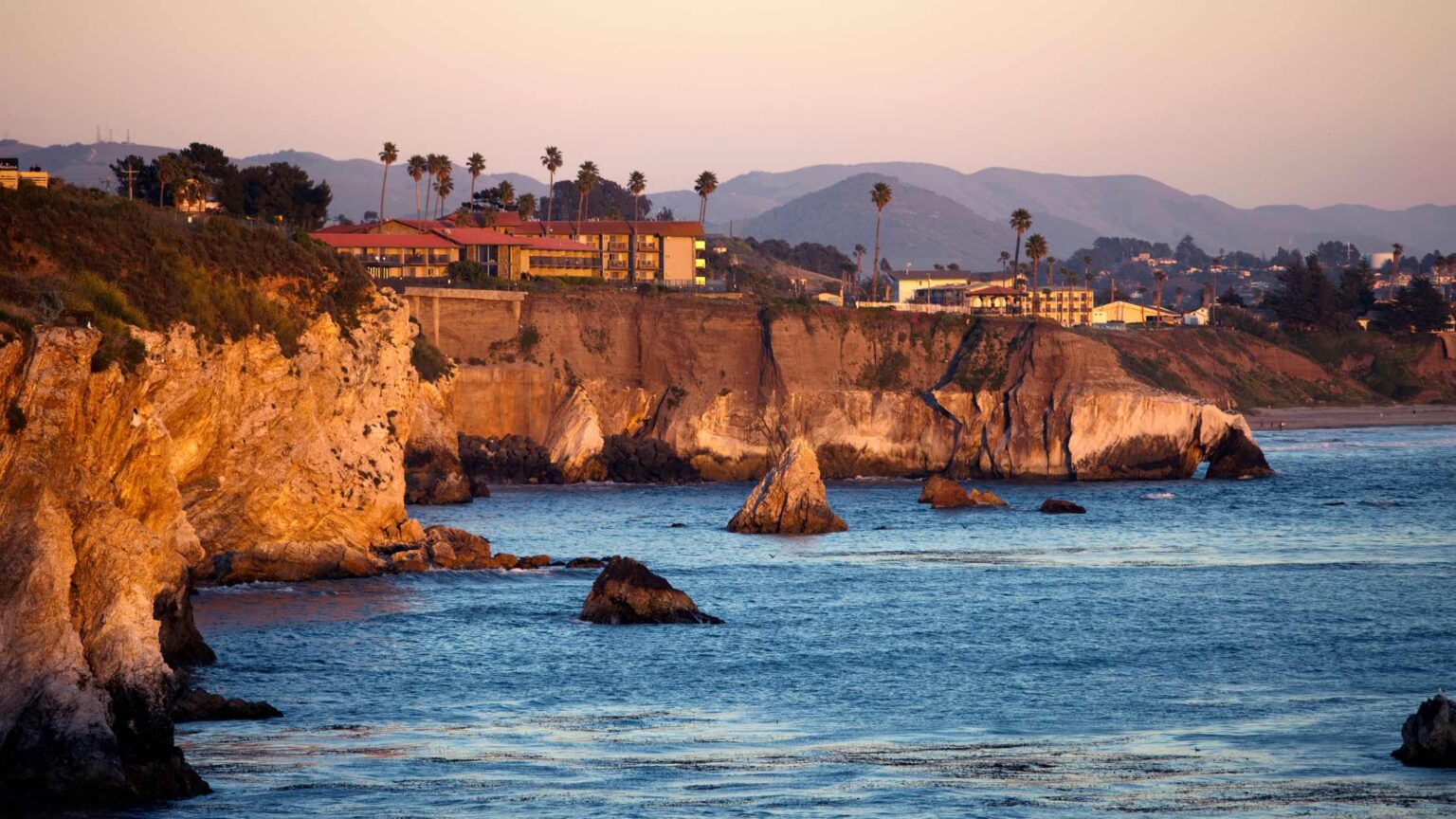 Nestled between Los Angeles and San Francisco, SLO is one of the beautiful USA hidden gems.
Relaxing thermal spring baths, state-of-the-art wineries, and stunning vineyard views draw people to this beautiful town. Check out my exclusive guide for things to do in San Luis Obispo Ca.
Avila Beach (43 miles south)
Known for its rocky coves, and vast sandy shoreline, Avila is one of the top beaches in SLO for sunbathing.
Stroll along the boardwalk or enjoy other activities like paddle boarding, kayaking, bodyboarding, fishing, and sailing on this beach.
Sip your favourite drink in one of the cute beachfront restaurants and take in the stunning sunset views.
Pismo Beach (46 miles south)
A 13-mile sandy strip between San Franciso and Los Angeles, known for its pristine dunes, gardens and lovely beaches.
Stroll along the Pismo beach pier, drive ATVs on the dunes, go Surfing, Kayaking or Kiteboarding amidst the craggy cliffs. Don't miss to check out the famed migratory monarch butterflies.
Visit the Santa Rita Hills for locally handcrafted wine tasting.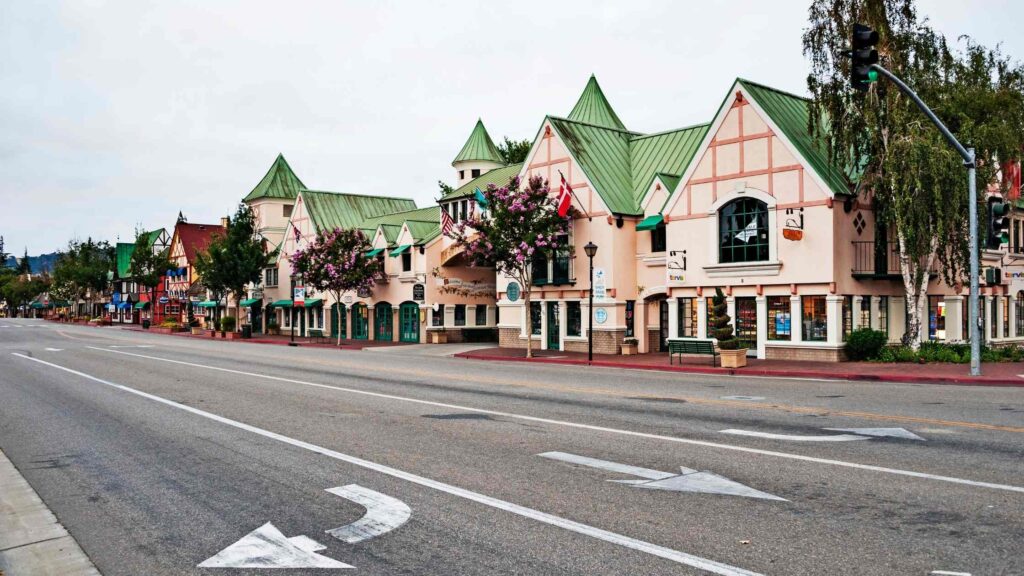 Located in the Santa Ynez Valley of Central California, Solvang is one of the beautiful hidden gems in California and among the best offbeat places to visit in the USA for families, USA solo travel, and couple travel.
There is something for everyone – museums, delicious baked food, vineyards, and architecture. Check out my complete guide to things to do in Solvang.
Located between Los Angeles and San Francisco, Paso Robles is a renowned wine location globally.
Thanks to its massive 40,000 acres of vineyards which grow over 400 varieties of grapes. But check out my other things to do in Paso Robles besides wineries.
GETTING TO CAMBRIA CA
The best way to reach Cambria is by driving on the panoramic Highway since the town is between Los Angeles (222 miles) and San Francisco (232 miles) and welcomes you with one of the best views along the Pacific coast.
You can even plan a road trip from Santa Barbara, which is at a driving distance of 130 miles and from Monterey, located 100 miles from Cambria.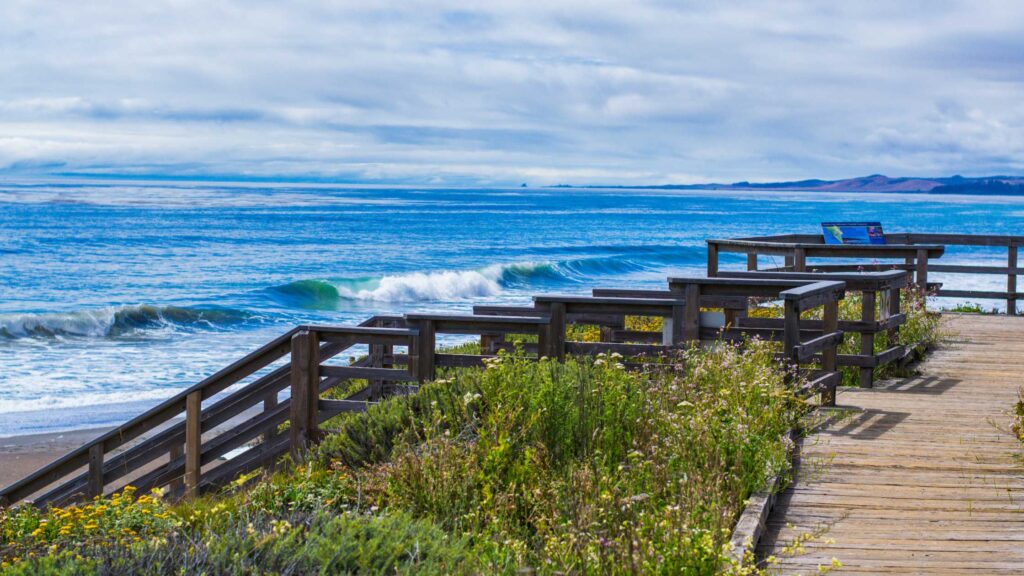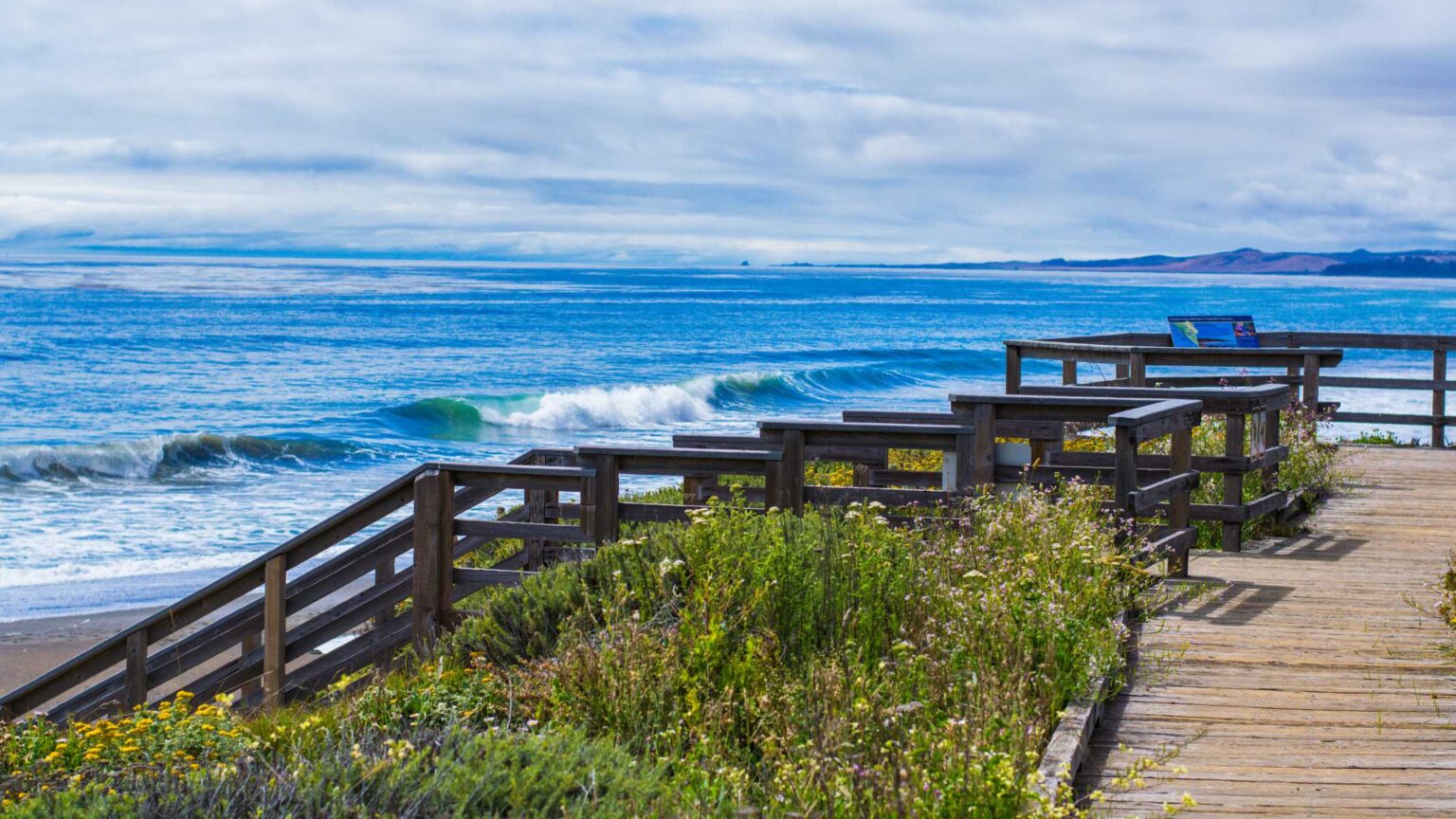 San Luis Obispo's airport is the nearest one to Cambria. The Santa Barbara airport might be a preferable choice if you plan to fly.
Fly into SLO Regional Airport from San Francisco, Los Angeles, San Diego or other major US cities and book a bus or rent a car to reach Cambria.
WHERE TO STAY IN CAMBRIA?
Cambria Shores Inn – Located in Cambria, within 90 m of Moonstone Beach and 50 km of Paso Robles Event Center, Cambria Shores Inn provides accommodation with a garden and free WiFi throughout the property as well as free private parking for guests who drive. Find details here.
Blue Dolphin Inn – Overlooking the Pacific Ocean on Moonstone Beach, this inn is 10 minutes' drive to Hearst Castle. A fireplace and bathrobes are provided in all rooms. Moonstone Boardwalk is 31 m away. Find details here.
Olallieberry Inn Bed and Breakfast – Located in the East Village within walking distance of shops and restaurants, this Cambria, California B&B is less than 16 km from Hearst Castle. It is a favourite among families and couples. Check out prices and more details here.
Sand Pebbles Inn – Rooms at this beachfront inn offer a fireplace and free WiFi. Moonstone Beach Boardwalk is adjacent to the property. The spacious rooms at Sand Pebbles Inn include a flat-screen cable TV with a DVD player. A microwave, small fridge, and coffee-machine are also available. Some boast ocean views.
Hearst Castle is 25 minutes' drive from the Inn Sand Pebbles. Opolo Vineyards and other Paso Robles Wineries are 40 minutes' drive away. Check more details here.
The Squibb Houses – The Squibb House and The Black Barn are 2 bed and breakfasts which offer accommodation in Cambria. Free private parking is available on site.
The Squibb House, built in 1887, features 5 rooms. The rooms include private bathrooms, fireplaces and a seating area. Common areas include a living room. Find more details here.
MAP OF THE BEST THINGS TO DO IN CAMBRIA
Please note: This post contains affiliate links, meaning I may earn a commission if you make a purchase by clicking a link (at no extra cost to you). Learn more.