If you are looking for the best things to do in San Luis Obispo, you will find the info here to plan a fantastic trip. San Luis Obispo is a fabulous city on the Central California Coast.
Although it nestles halfway between the famous Los Angeles and San Francisco, San Luis Obispo is one of the beautiful USA hidden gems. Just a three-hour drive from both cities, it makes an ideal road trip destination.
Is SLO worth visiting? Yes, because surprisingly, there are tons of activities available for everyone in SLO.
Whether you want to go on a road trip along the coast or indulge in a relaxing thermal springs bath or try different world-class wines in dreamy vineyards, or enjoy stunning views – you got them here.
Or how about getting adventurous and going on hikes, mountain biking, surfing, kayaking, strolling along with the gorgeous white-sand beaches sound?
Or witnessing magical sunsets, have romantic evenings with your special one, or camp with your kids – as you can see already, San Luis Obispo is a complete package.
In this post, you will find all the details to plan a fabulous weekend getaway to San Luis Obispo. Whether you want to go solo like me or take that fantastic road trip with your friends, San Luis Obispo is a wonderful destination.
BEST THINGS TO DO IN SAN LUIS OBISPO
In this section, discover the best things to do in San Luis Obispo, which are the top tourist attractions in San Luis Obispo. Some of them are worth trying on your trip despite being touristy.
Explore the streets of downtown SLO
One of the top things to do in San Luis Obispo is getting on the busiest streets at the heart of the city, its downtown.
Among the many things that will draw your attention is how green the roads are and the cafes, restaurants, and bars behind them bustling with people most of the day.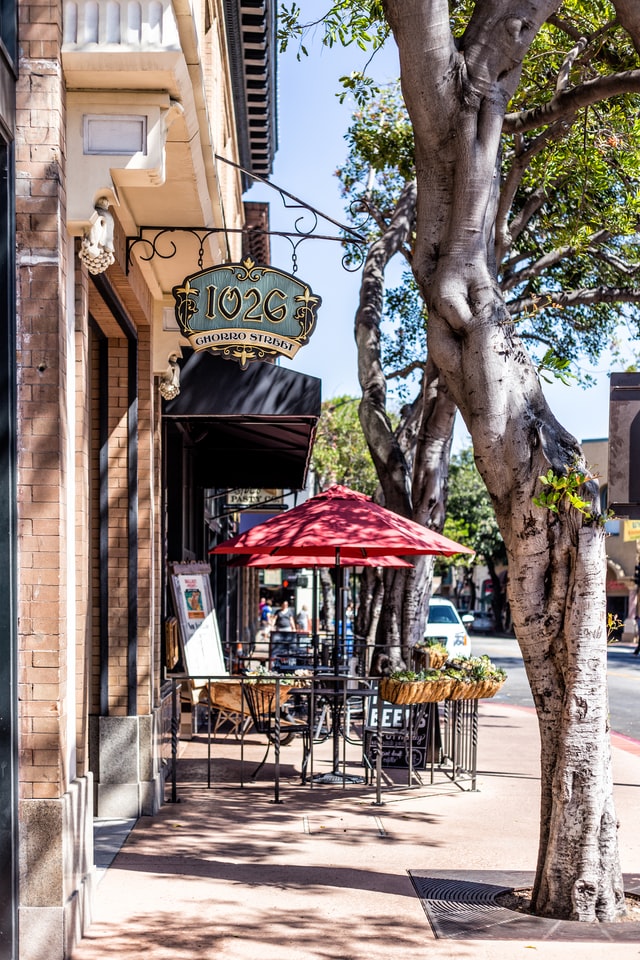 You can casually stroll along downtown to familiarize yourself with SLO's energy, and also, these streets have the best antique shops for collecting souvenirs, arts, and crafts. Foodies can indulge in shopping for wine, cheese, olive oils, while you can add some unique candles and scented bathroom accessories.
If you are a bibliophile like me, you can also find many good ones at the Phoenix books store on Monterey Street.
Check out Farmer's Market in Downtown SLO
No trip to San Luis Obispo is complete without a visit to its famed farmer's market. One of the best San Luis Obispo things to do is to check out the local specialties here in the market.
The Downtown SLO Farmers' Market, run by the San Luis Obispo County Farmers Market Association, provides a platform for local family-run farms to sell their fresh produce.
There are five markets held throughout San Luis Obispo County. On Thursdays, the market is stored in the downtown San Luis Obispo area for over 3 hours, with shops opening around six.
Depending on the season, you will find fresh fruits, veggies, cheese, olives, and other gourmet food items to choose from over 100 stalls. You can also shop for local handicrafts in the market.
The market comes to life as the music performances by street artists, live performances in the restaurants across creating a perfect backdrop, and the crowded shoppers through munching BBQ, Pizza, smoothies, and artisan ice cream.
Check out Mission San Luis Obispo
The Downtown SLO has another of the top San Luis Obispo attractions in Mission Plaza. The San Luis Obispo Mission, or San Luis Obispo de Tolosa, is a 16th-century traditional Spanish mission, one of the five in California that you should add when you are downtown.
Located across San Luis Creek, the city got its name from this historical landmark mission that existed before its origin. It is an active place of worship even today, with regular mass and other special events held here.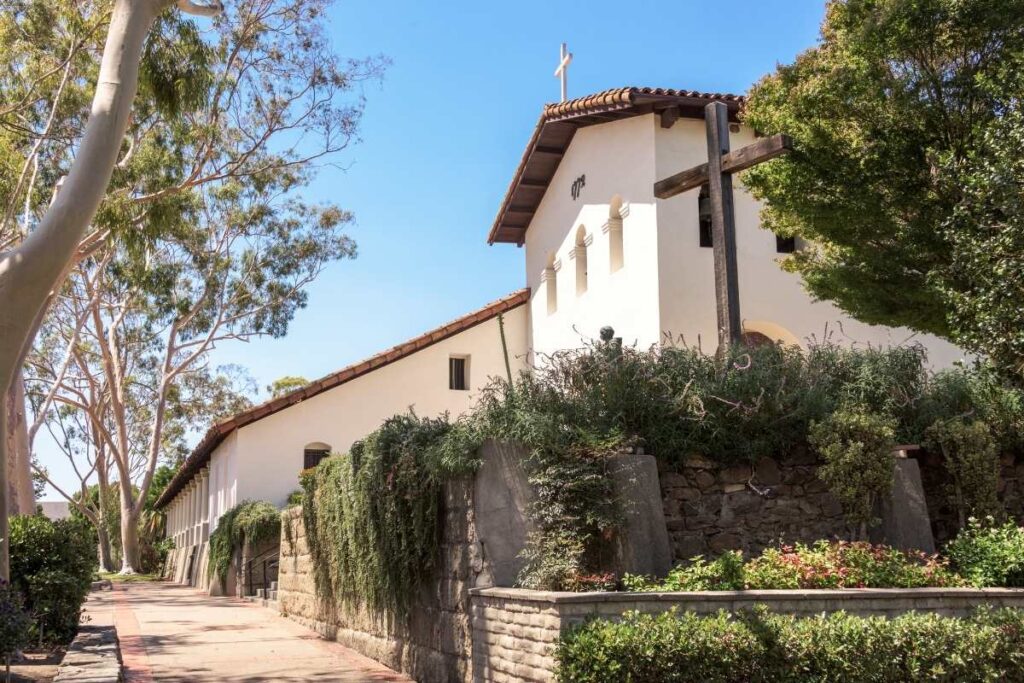 A visit to this Mission is one of the top things to do in San Luis Obispo to understand the city's origins, including the surrounding areas, the history of Native Californians, and American settlement, all of which are documented in the many artifacts at Mission Museum on the premises.
The beautiful gardens around the Mission are impressive for an evening stroll that you can enjoy amidst a well-maintained flowered garden.
You will find some folks offering tours of the Mission, which is worth joining. It is open every day and is free to enter.
Visit the Museums in San Luis Obispo
One of the many amazing things to do in San Luis Obispo is getting to know its history, art, culture, and more through its many museums. You can keep a full day exploring these top museums in SLO.
The San Luis Obispo Museum of Art – If you are into art galleries, you will love this Museum of Art in SLO. Located in downtown SLO, close to Mission Plaza, it is worth a quick stop for checking out quirky, contemporary exhibits by artists in the Central Coastal region. It is also one of the best free things to do in San Luis Obispo as there is no fee.
The History Center of San Luis Obispo County – A history museum worth visiting in San Luis Obispo focuses exclusively on conserving the region's historical and cultural heritage.
The building housing this museum has a beautiful outlook and architecture, sitting inside the city's historic Carnegie Library building.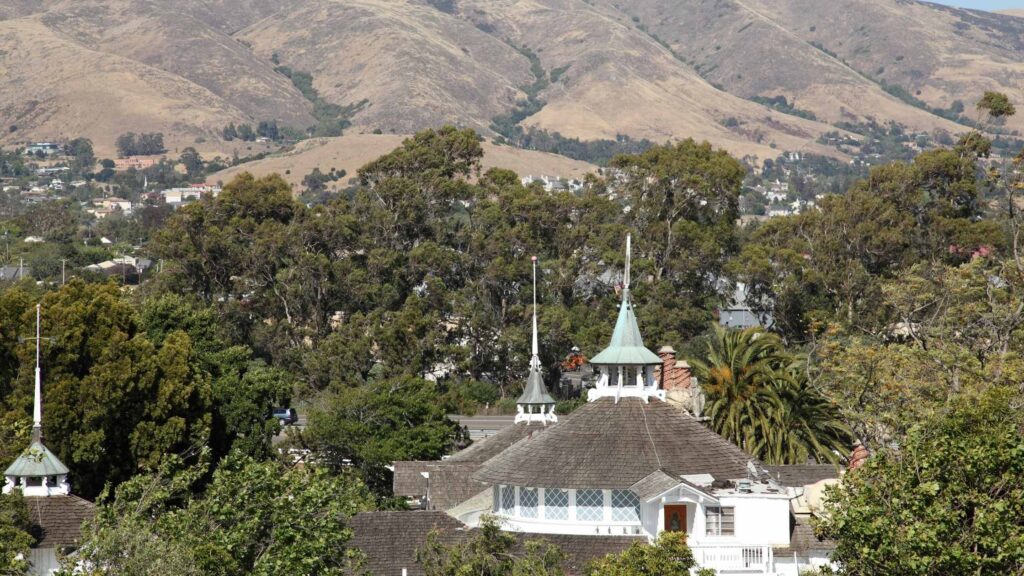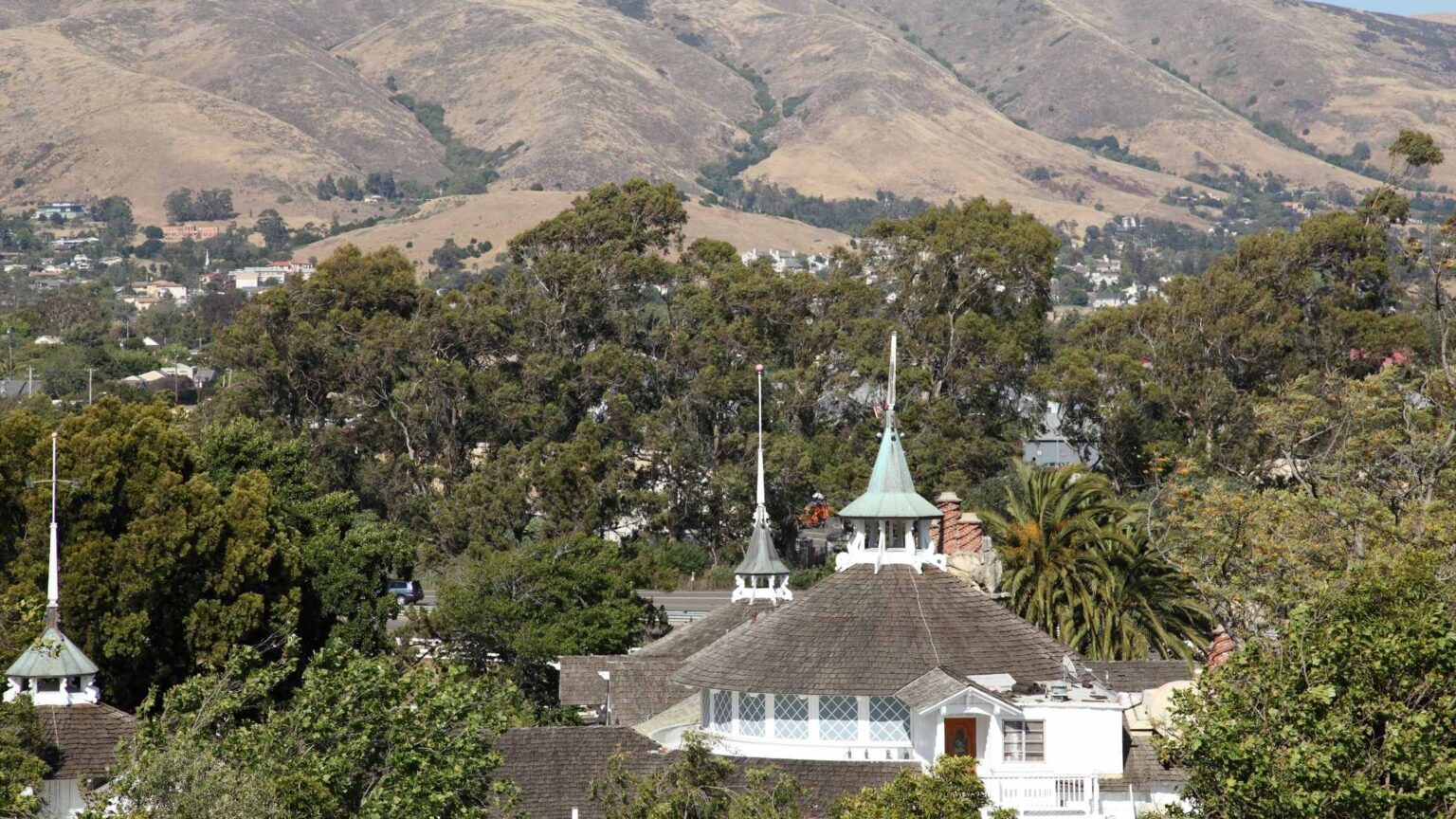 The San Luis Obispo Railroad Museum – One of the best museums for getting to know all about the history of the railway in California state, this railroad museum has thousands of artifacts covering many areas. Plus, a massive Central Coast Model Railroad is being developed in the museum.
The San Luis Obispo Children's Museum – If you are traveling with family, one of the best things to do in San Luis Obispo with kids are visiting this museum.
Children will love having fun and learning in these interactive exhibits that cover three floors, along with an outdoor playscape.
Plus, there are special events, activities, and programs throughout the year, so you may end up enjoying more random things here.
Relax in the Gardens in San Luis Obispo
One of the many cool things to do in San Luis Obispo is taking in the fresh breeze, soaking in nature's bliss through picnics and walks.
If you want to break free from all the touristy SLO attractions, hit one of these gardens to walk, sit, unwind, and getting to know the local flora that fills the landscape during the bloom seasons.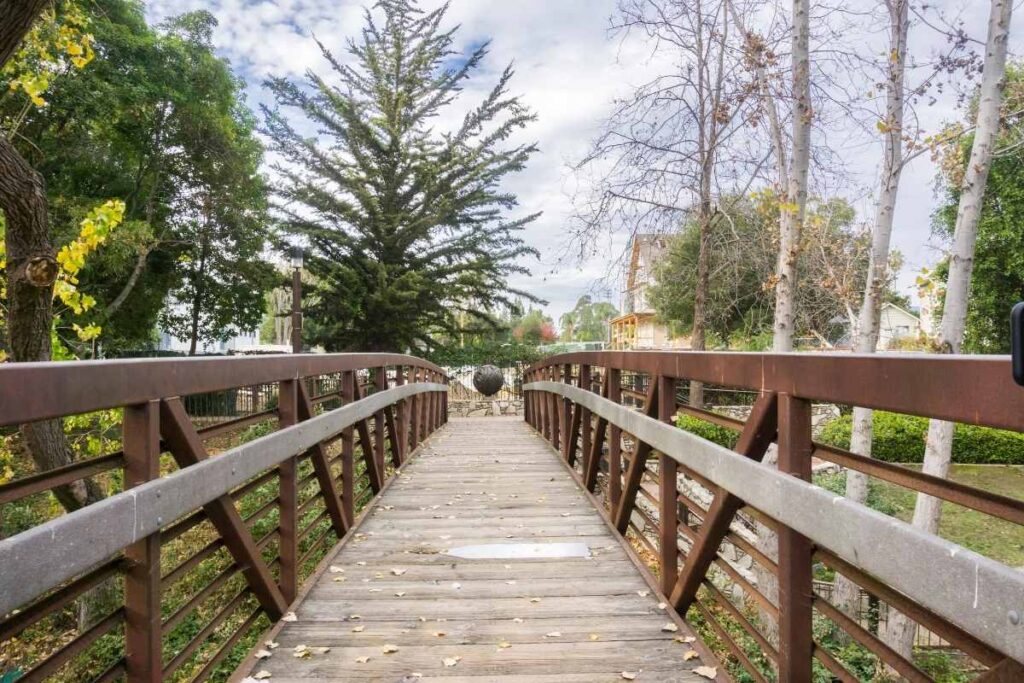 The San Luis Obispo Botanical Garden – Located on the grounds of El Chorro Regional Park, tucked between San Luis Obispo and Morro Bay, this park is home to many gardens.
A short drive from the city, it is one of the top things to do in San Luis Obispo if you enjoy nature and gardens.
Whether it is the Preview Garden featuring plants from Mediterranean climate zones or the unique Life Celebration Garden, where people purchase memorial engravings to be displayed in memory or celebration of their loved ones, you can easily spend at least half a day exploring the gardens, greenhouse, and galleries here.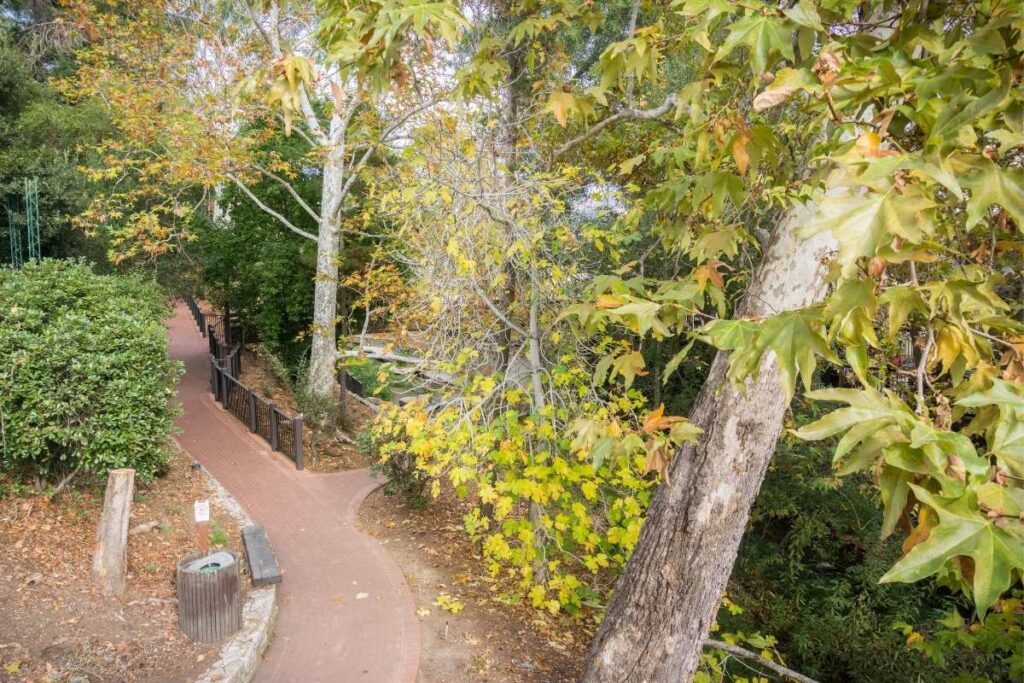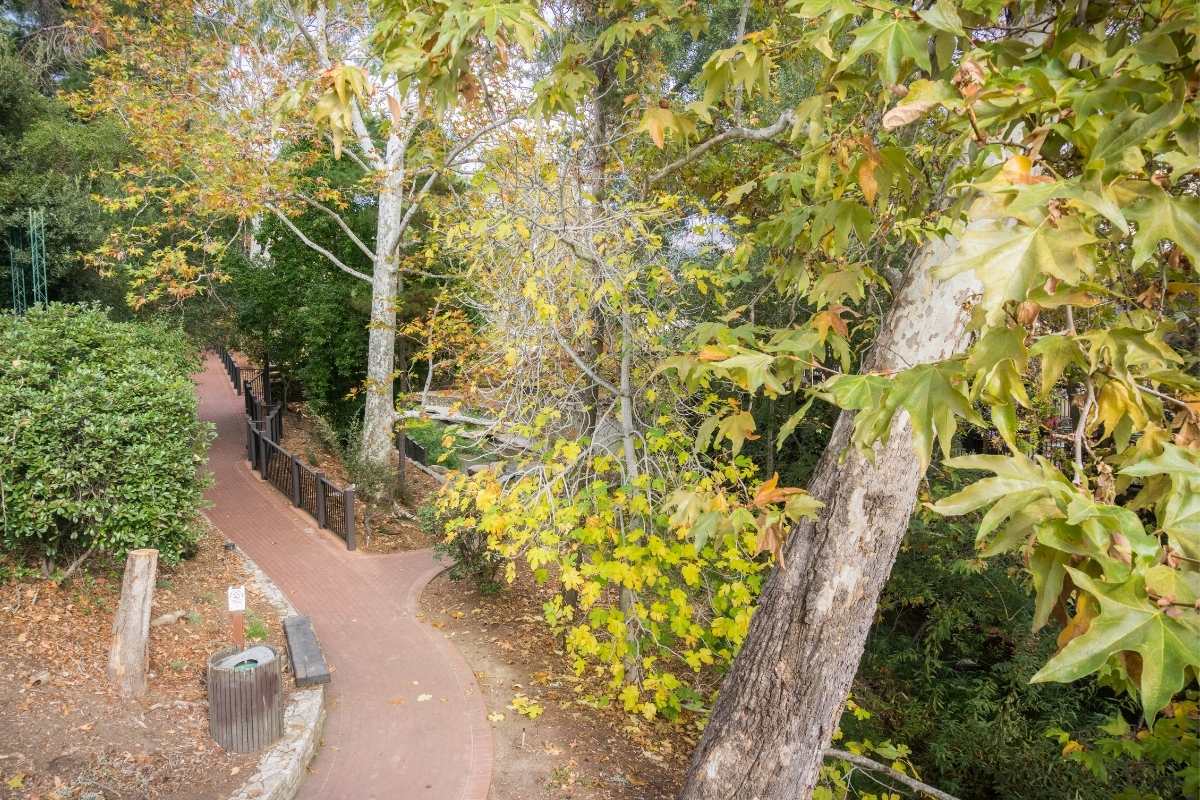 Leaning Pine Arboretum – A 5-acre tree garden located on the northern side of the Cal Poly University campus, Leaning Pine arboretum has a massive collection of trees and plants in California's Central Coastal region.
Apart from the exquisite collection of unique plants, this arboretum is worth adding to your San Luis Obispo itinerary for the splendid views of the skyline and the coastal mountains that you can enjoy from the viewpoints here.
Dallidet Adobe and Gardens – Located next to The History Center of San Luis Obispo County Museum is Dallidet, a 17th-century French home and gardens housing unique flowering plants that form a beautiful spectacle in the spring.
You can take a tour of this ancient home also housing a gallery. It is one of the fun free things to do in SLO.
Join a Food Tour to Try Food, Wine, and Beer in SLO
You will love San Luis Obispo if you are a foodie or a wine enthusiast without needing more reasons to stay around. Downtown SLO is home to plenty of fine eateries, cafes, restaurants, and tasting rooms.
There is no better way than signing up for food tours hosted by local experts to sample the best local eats, wines, and brews, apart from getting to experience the food and drinking culture of the county.
If you want something unique, try this signature SLO food tour, known as the Mojo walking tour that explicitly covers four exquisite dining places in SLO over 3 hours as you stroll through the city's neighborhoods hunting for chocolate dishes and pastries, meats, and beer. Reserve your slots here.
This one is the best food tour of downtown SLO that covers all the popular stops for food and drinks.
This 3-hour tour is not only about gastronomy, but you will also get to hear some hot nuggets from the local guide. Options are available for Vegetarians and Vegans too. Book your slot here.
Take a Walk Along San Luis Creek
Running right through downtown SLO is The San Luis Obispo Creek, alongside which you will find cafes, bars, and restaurants.
One of the top San Obispo activities enjoyed by the visitors is taking a stroll along the creek or, better, dining by the stream in one restaurant.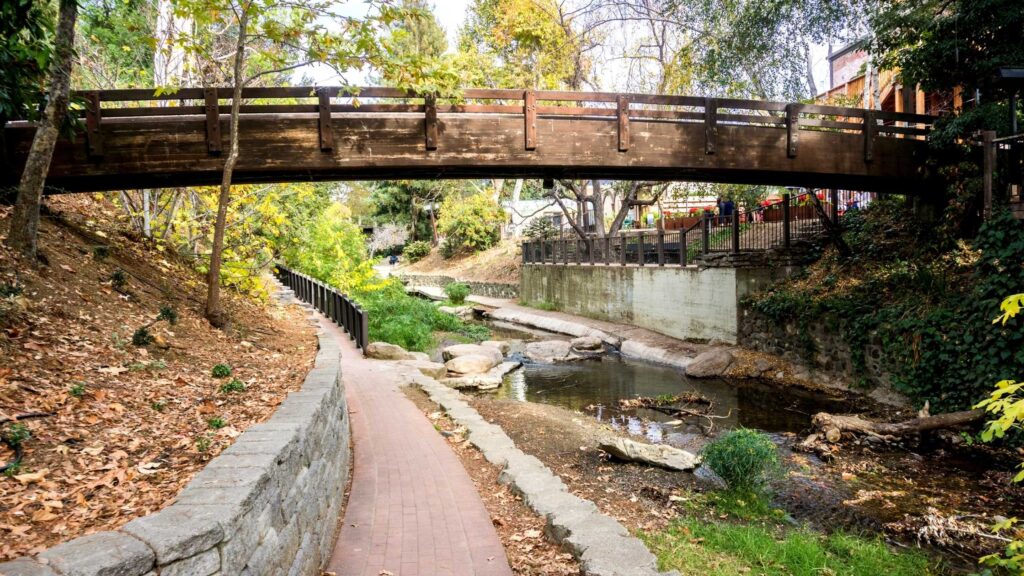 You can start the walk at Mission Plaza and follow the creek up to the Children's Museum, passing through heaps of greenery and fresh air that's relaxing after a day of packed sightseeing.
UNUSUAL THINGS TO DO IN SAN LUIS OBISPO
If you are looking for unique things to do in San Luis Obispo, you should check out the activities below.
Get your Instagram Pictures at Bubblegum Alley
One of the quirky things to do in San Luis Obispo is visiting Bubblegum Alley, which is a must-visit as it is one of the best Insta-worthy locations in SLO.
A weird and fun attraction, Bubblegum Alley is one of the free things to do in San Luis Obispo. It's an alley that has become quite famous in recent years thanks to the smartphone generation snapping away on this alley.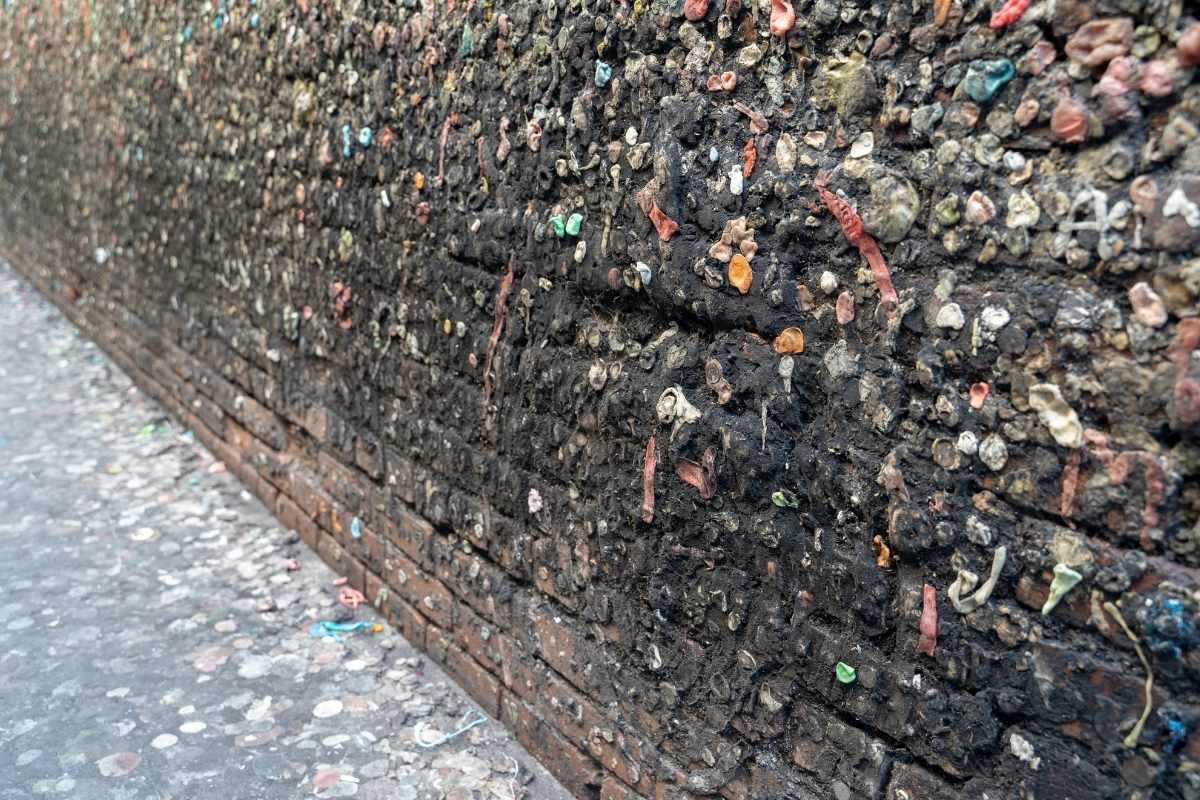 Bubblegum Alley, over 65 feet high and 15 feet wide, is loaded with tons of chewed-up bubblegum in all colors, shapes, and sizes. This wacky tradition of plastering the walls of this alley with bubble gum started long ago, though, in the 1950s, although no one is clear why or how it got started.
You may find it gross or love it, but located close to Higuera Street, the fame of this alley has made itself get into TV shows and books. Some attribute its origin as a symbol of rivalry between California Polytechnic State University students and San Luis Obispo High School.
Although the local authorities kept clearing the walls until the 90s, the recurring bubblegum waste in the valley and the newfound fondness of the local community to this quirky wall-art, the walls have this bubblegum as their permanent guests ever since, although they are cleaned occasionally.
Dine or Stay Overnight at Quirky Madonna Inn
What's so special about Madonna Inn? This hotel from the 1950s has many unique things that had made it the iconic landmark in the city.
One of the weird San Luis Obispo attractions, you will notice instantly how different the exteriors and the interiors of Madonna Inn are, distinct enough to draw the attention of all passersby.
The whole hotel is bathed in various shades of pink, with over a hundred rooms with quirky names and unique themes. They have grand interiors, some including glamourous chandeliers, vibrant furniture, lovely windows with carvings. This famous hotel is among the top SLO attractions, no wonder.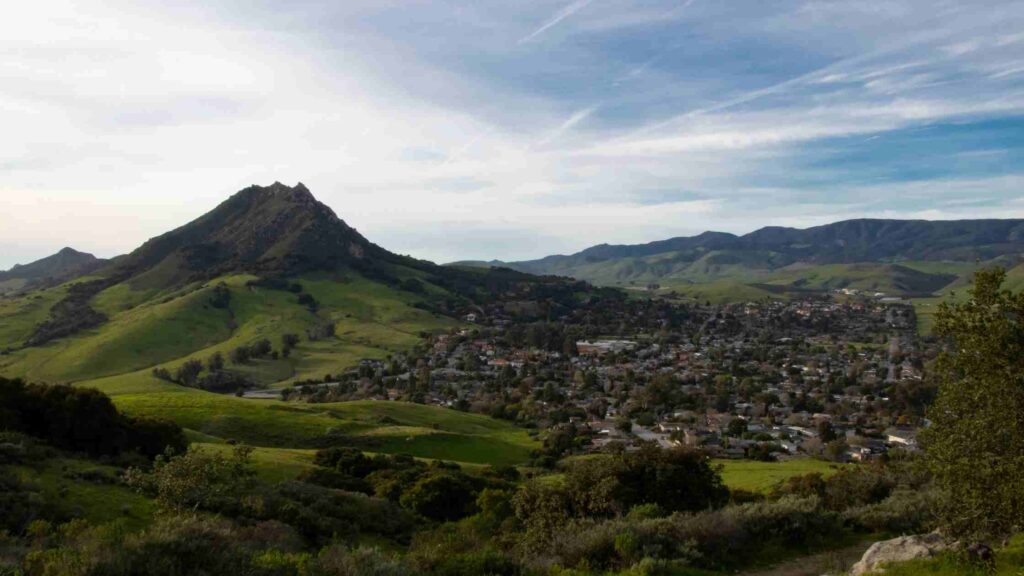 Taking a tour of Madonna Inn is a must-do. Admire the latticed balconies, steep-pitched roofs, and notes of fuchsia. You will find quirky things throughout, surprising you at every other step, from the patios to the staircases to the restrooms.
There are many amenities to be enjoyed as well. Even if not for accommodation, visit Madonna Inn for lunch or dinner. After dinner, check out the Sunset Drive-In nearby.
Enjoy a movie screening at Sunset Drive-In
If you are wondering what to do in San Luis Obispo for fun or want to try some fun things to do in San Luis Obispo at night, do it the old-fashioned American way. Head to Sunset Drive-In Theatre with bags of popcorn or your favorite snacks for Hollywood blockbuster movies on a large screen.
This drive-in movie watching is perfect for families. If you are with kids, you get special discounts too.
The Sunset Drive-In Theater is one of just a few remaining fully functioning drive-in theaters in California. So when you visit San Luis Obispo, add this to your list of fun San Luis Obispo activities for sure.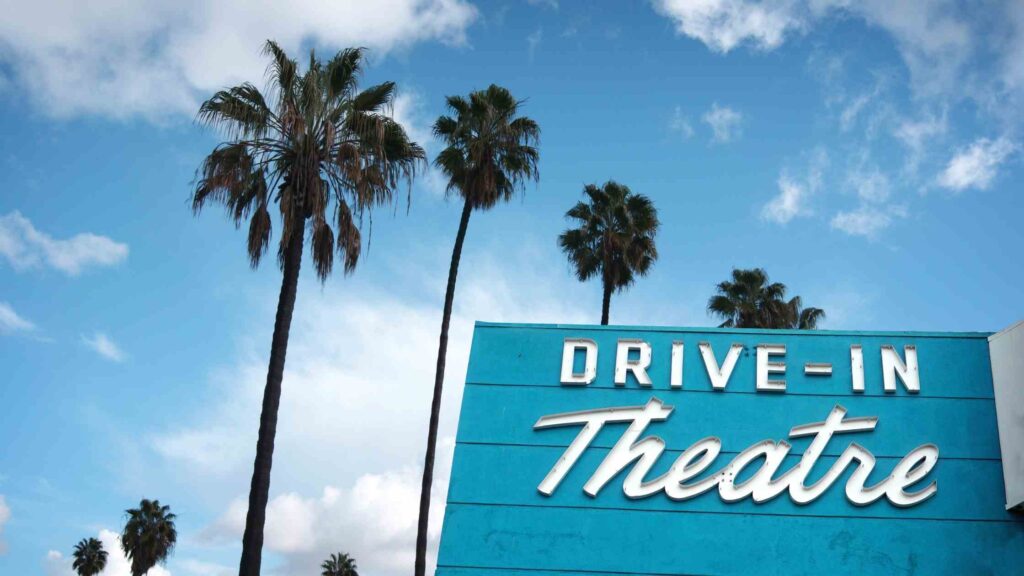 The Sunset Drive-In Theater is located close to Madonna Inn, visible easily from Highway 101 thanks to its glitzy neon sign and the large screen. There are two shows every night open every day of the week.
Forgot to grab your munchies? No worries, you can buy them at the stand in the drive-in theatre. But only cash is accepted, so make sure you have it stocked.
Admire Cal Poly Architecture Graveyard
You know you will have quirky experiences when you see a graveyard added as an attraction. Another to be added to this list of weird and fun things to do in SLO is visiting Cal Poly Architecture Graveyard.
Believe it or not, it is one of the top San Luis Obispo attractions for many reasons. Located among the hills spanning over nine acres above the California Polytechnic State University is a graveyard packed with weird statutes and strange structures.
What makes it unique is it's not your typical graveyard of human remains. Instead, this is an outdoor laboratory designed by students from Cal Poly where they have constructed their distinct architectural wonders accumulated over many decades.
Take a tour of Cal Poly Architecture Graveyard to find amazing sculptures, quirky-looking houses, unique statues, and probably many types of structures you can imagine.
Enjoy aerial views of SLO attractions
If you don't mind spending a few extra bucks, this will be one of the most adventurous and unique things to do in San Luis Obispo for you. HeliPro, an award-winning helicopter training school, offers scenic Helicopter tours of SLO.
Whether you want a custom tour or go with the existing excellent tours like the Nine Sisters Tour over the volcanic mountain range, you will see fascinating views of the hills and the coast or The Oceano Dunes Tour covering the coast from Avila Beach to the Pismo Dunes.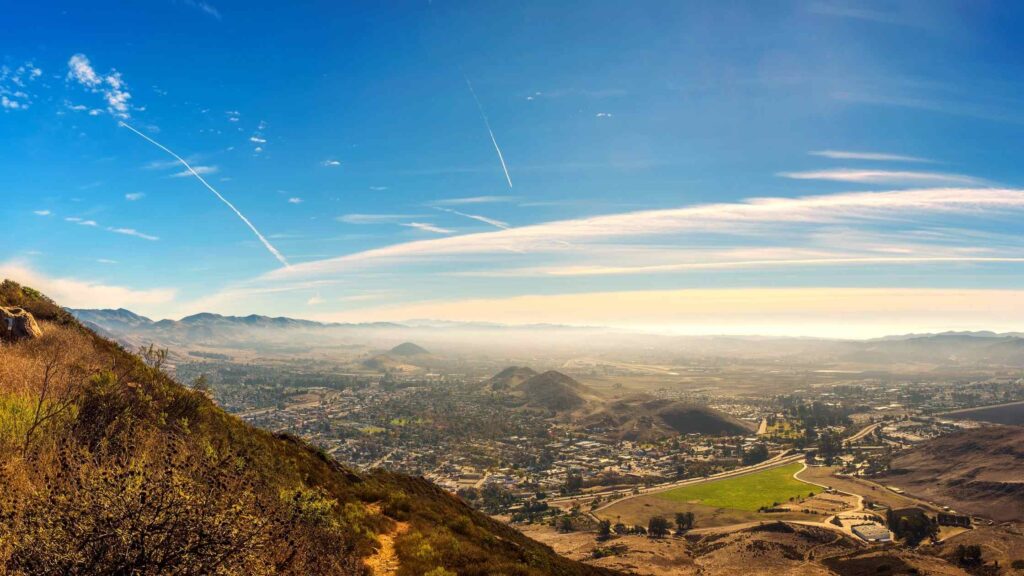 Or check out The Lake Tour, an inland tour to witness gorgeous bird views of rolling hills lined with vineyards, Lopez Lake, and the Los Padres National Forest – it will be worth your money and time and probably become one of the best memorable adventures in SLO for you.
Check out The Huge Bells of El Camino Real
Scattered across San Luis Obispo along the King's Highway or Royal Road is giant iconic bells, giving this highway the nickname 'The Bells of El Camino Real.' Exploring them is one of the unusual things to do in San Luis Obispo because of the exciting history.
The Royal road was created to connect the 21 missions established during California's Spanish Colonial era.
The missions were linked by El Camino Real, a 700-mile-long route through California, from San Diego to Sonoma. They created the road in a way that enabled them to make a return journey within a day.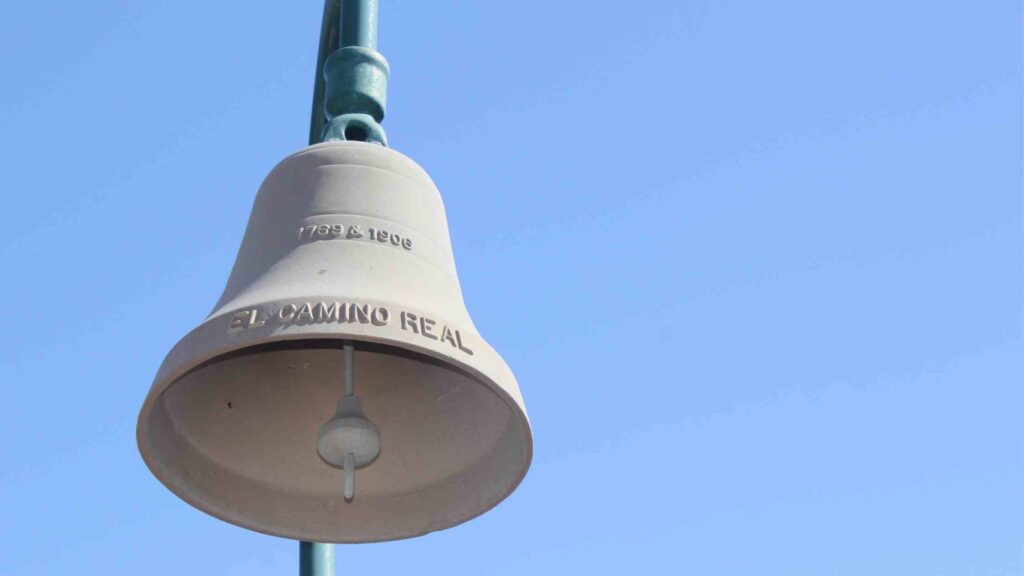 Over time, many such paths were created, leading to confusion among travelers. To mark the route distinct, the missionaries, most of them being shepherds initially, erected these bells at the start of the 20th century.
As time passed, many of these got stolen or lost, and today you will find many of them thanks to their restoration in the 90s.
As you drive along Highways 82 and 101 in California, you can spot some of these historically rich mission bells.
Check out The Dorn Pyramid
It seems that there are plenty of weird architectural wonders in SLO. One of the best quirky San Luis Obispo things to do is The Dorn Pyramid.
A 25 feet high masonic granite tomb built in the shape of a pyramid within the grounds of the Odd Fellows Cemetery makes it hard not to miss the eerie feeling you get as you glance at this massive structure. Built in 1905 by a wealthy local lawyer Fred Adolphus Dorn, the pyramid is his family's tomb.
You will notice the DND inscription on the block as well. The Dorn Pyramid has been full of legend and mystery, and if you ask around the residents of SLO, you will get to hear a few chilling and mysterious narratives about this spooky tomb. It is worth a quick stop to witness it in person.
Watch a movie at Fremont Theatre
How does watching a movie in a theatre belonging to the 1940s sound? One of the unusual attractions in San Luis Obispo is the local's go-to entertainment Fremont Theatre, one of the few remaining old-style theatre houses in California.
With over a thousand seats to offer, this ancient theatre bears the retro and antique looks both on the exterior and indoors, with an Art Deco-style design resembling old theatres and Opera houses in Europe, painted in pink.
Inside, you will notice the ceilings and walls packed with intricate hand-painted murals and vintage palm flooring.
Cinephiles visiting SLO can enjoy classic and contemporary movie screenings in the evenings. On some evenings, musical performances and concerts are held as well.
Bask in the brilliance of lights at Sensorio
One of the unusual things to do near SLO is witnessing the spectacle of light at the Field of Light at Sensorio, a 15-acre field that houses over 60,00 lights to give a fantastic, unique visual experience.
You can watch the dance of different colors created resembling different structures and made of creative materials, the latest addition being light towers made of thousands of wine bottles.
Although it is the latest addition to the list of attractions, it has gained immense popularity in a short time, thanks to its visual brilliance.
One of the tips that I would like to share here is to go for the sunset hour tickets that will allow you to watch the light show during the sunset and afterward through the night hours.
TOP THINGS TO DO IN SAN LUIS OBISPO – FOR OUTDOOR FUN
Take a Road Trip Across California Highway One Discovery Route
Stretching from San Francisco to Los Angeles, you will probably get on The California Highway One Discovery Route if you travel from either of the cities to SLO as San Luis Obispo County comes in this route.
This 100+miles road alongside the Pacific Coast is one of the best road trips you can plan in California. This route is loaded with tons of unique attractions and things to do.
Many in SLO County alone lie on this route, including vineyards, about 12 national parks, a castle, rocky cliffs, beaches, quiet villages, boutiques, and unique landmarks.
Unlike the other routes, The California Highway One Discovery Route is an offbeat one, meaning you will get to enjoy the blissful turns and twists dotted with views with fewer companions.
Hike to Bishop Peak
One of the most popular hikes in the San Luis Obispo area is Bishop Peak, which at over 1500 feet is the tallest of Volcanic Nine Sisters Mountain Range or Morros range of Mountains running inland along the Central California Coast, creating a sweeping panorama.
Among the top vacation spots for hiking near SLO, several trails have different difficulty levels available for amateurs and experienced hikers.
No matter which trail you get on, you will witness rewarding, dramatic 360-degree views of the valleys below carpeted with vineyards, orange and olive gardens, and the Pacific Coast.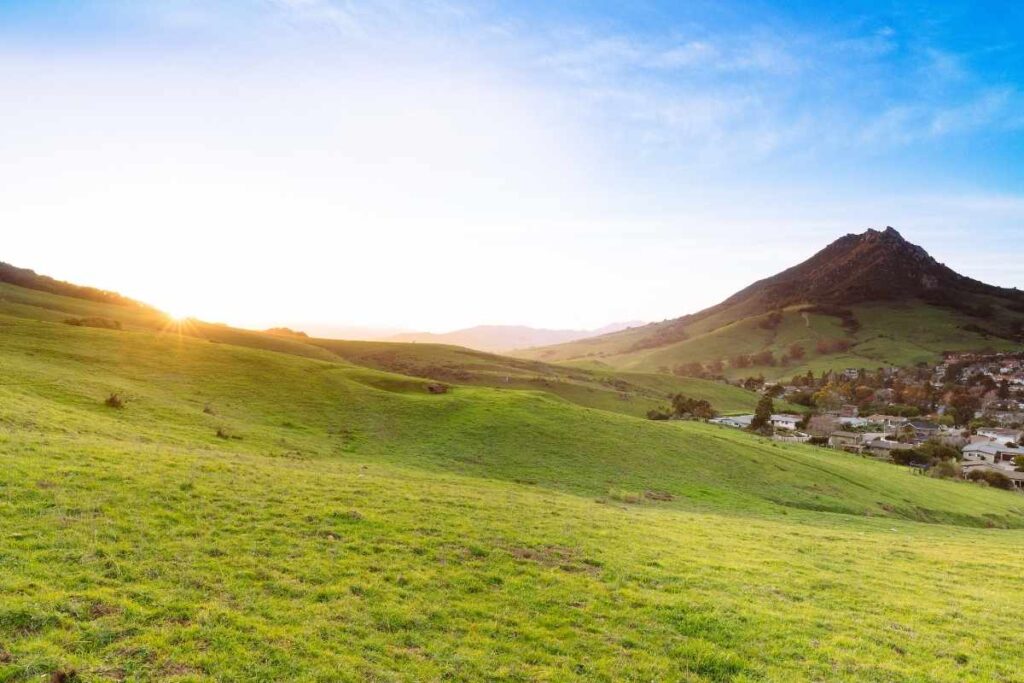 If you want a relatively moderate climb to the top, choose the lower elevation 4 miles, round-trip Felsman Loop involving a series of switchbacks, accessible on Patricia Drive.
The other route to the summit covers a round-trip hike of 3.5 miles, a single-track trail that starts on Highland Drive, climbing fairly early, at just 950 feet in from the head of the trail.
Get Up Close With Marine Life on Morro Bay
Morro Bay is a small fishing town with a population of around 10,000. It is well-known for the volcanic peak Morro Rock and other peaks, diverse and abundant marine life, and stunning white-sand beaches. An hour's drive from SLO, it is one of the lovely day trips you can plan.
You will fall in love with Morro Bay if you like offbeat fishing towns, spotting exquisite Marine creatures, and delicious seafood, especially oysters, fish, and clams, which are the most popular items on the menus here in all Morro Bay restaurants.
Recommended – 34 Best Things To Do In Morro Bay, California
Go on Kayak trips to spot the local sea star creatures, the cute otters, turtles, and fish. Surfing and diving are other popular water sports if you crave some water fun.
Enjoy Camping at Lopez Lake
One of the best spots in San Luis Obispo for outdoor lovers is Lopez Lake. A fabulous spot among San Luis Obispo's places to visit, it runs for over 22 miles long shoreline comprising over 4000 acres of wildlife, campgrounds, trails, and picnic spots.
You can spend a day or more enjoying all the water and land activities and sports. Depending on what you like, you can get to the lake for kayaking, surfing, swimming, fishing, or boating on Lopez. You have many options to rent cabins in Lopez.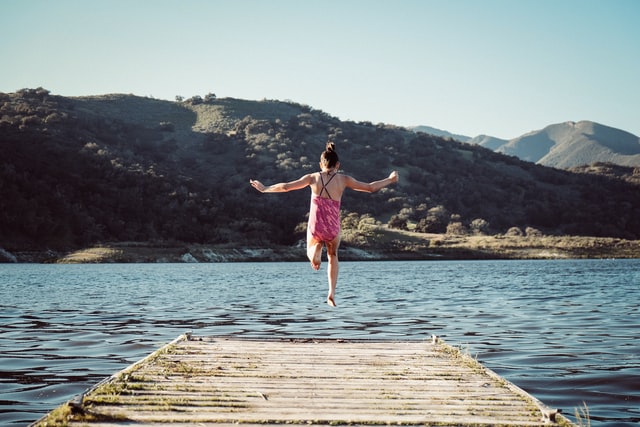 You can choose to hike along the many trails to discover the abundant wildlife nestling amidst the lush forested area. In addition, the availability of plenty of picnic spots and campsites attracts many families and RV travelers during the peak season.
Visit Montana De Oro State Park
Montaña de Oro State Park, just a 15-minute drive from SLO, is one of California's most beautiful state parks.
Located on Pecho Valley Road, it's a hiker's paradise as the reserve area is packed with many trails of different levels offering incredible views.
Spring is the best time to visit this park, thanks to the gorgeous blooms of yellow, orange, and gold wildflowers that adorn the hills at this time.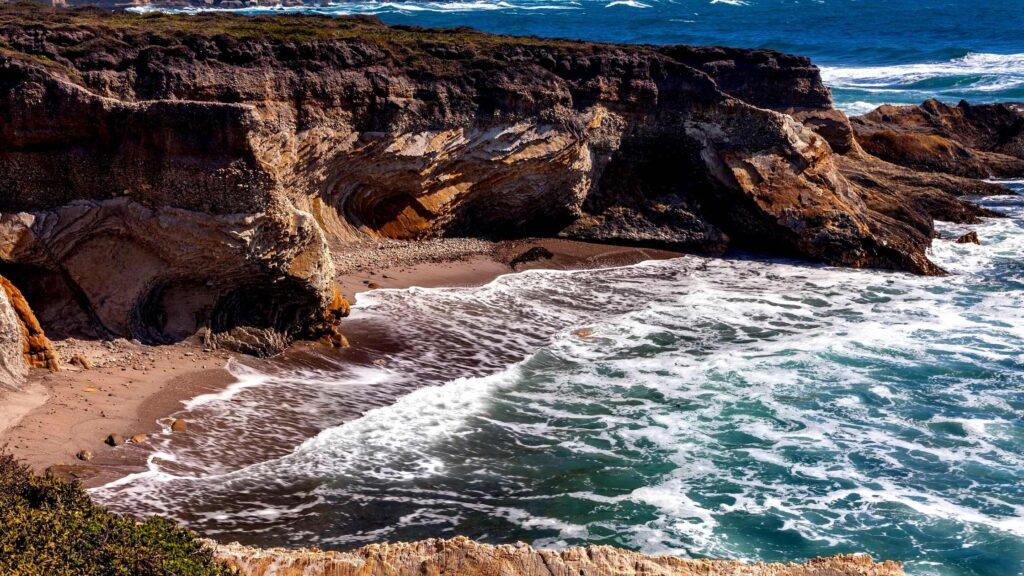 Bluff trail is one of the easiest and among the beautiful trails in Montana de Oro, with many viewpoints offering spectacular vistas of the beaches.
There are many tide pools, so if you want a relaxing hike that will reward you with incredible views of rocky cliffs and the sea, get on this trail.
If you are daring for the challenge, try attempting the Valencia Peak Trail, the hike to the tallest point in the park at over 1300 feet. You can witness splendid 360-degree views of the valley and the coast from the top.
Unwind at Hot Springs around SLO
If you seek relaxation and rejuvenation, you should spend time checking out the hot springs around SLO.
Avilla Valley is the countryside close to San Luis Obispo, gaining immense popularity in recent years for the Avila Hot Springs. A natural thermal pool of mineral water is believed to provide health benefits.
You can plan a day trip from SLO to Avila Hot Springs or camp overnight here or, better, spend a few nights covering some hiking as well.
If you want some adventure, you can hike to Avila Valley from San Luis Obispo via the Bob Jones Bike Trail.
The Avila Valley is on the freeway exit on the way to Avila Beach, so you can conveniently add a visit to the beach before or after spending time in hot springs.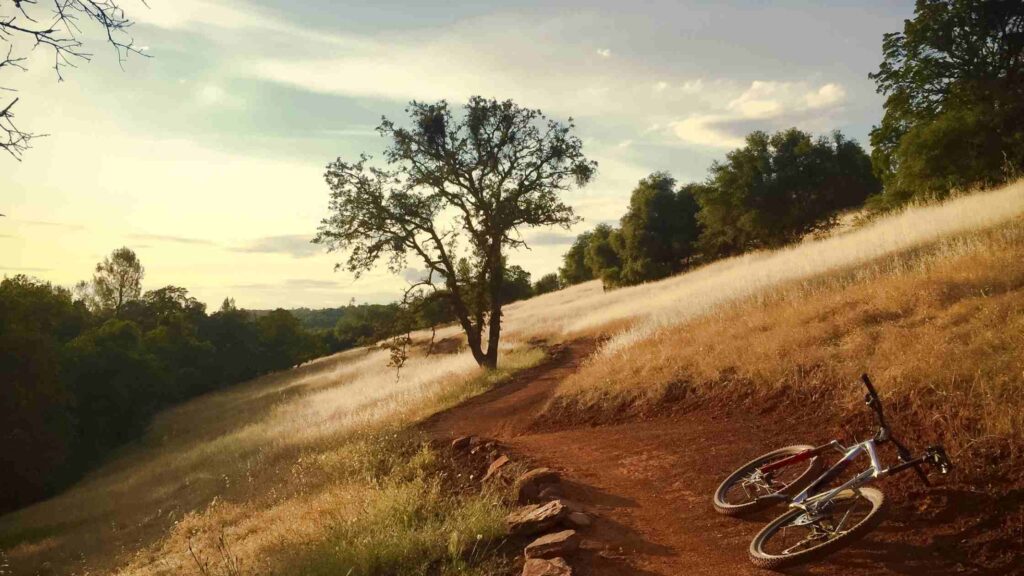 Other hiking trails allow you to explore the incredible landscapes of the Avila Valley, varying in difficulty levels.
The Avila Hot Springs houses a heated swimming pool, picnic area, water games for kids, camping spots, and cabins for picnics.
If you want a luxurious stay amidst woodlands, book your stay at nearby Sycamore Mineral Springs Resort and Spa, which houses a private hot spring, spa, relaxing sessions, and special events for its guests, offering an ideal place for relaxation.
Explore Johnson Ranch Open Space
A ranch that has become a famous spot for picnics, hikes, and mountain biking around SLO is Johnson Ranch Open Space, a park home to more than 200 acres of old ranch space.
Located off of California Highway 101 in between San Luis Obispo and famous Pismo Beach, it is easy to access the ranch from SLO.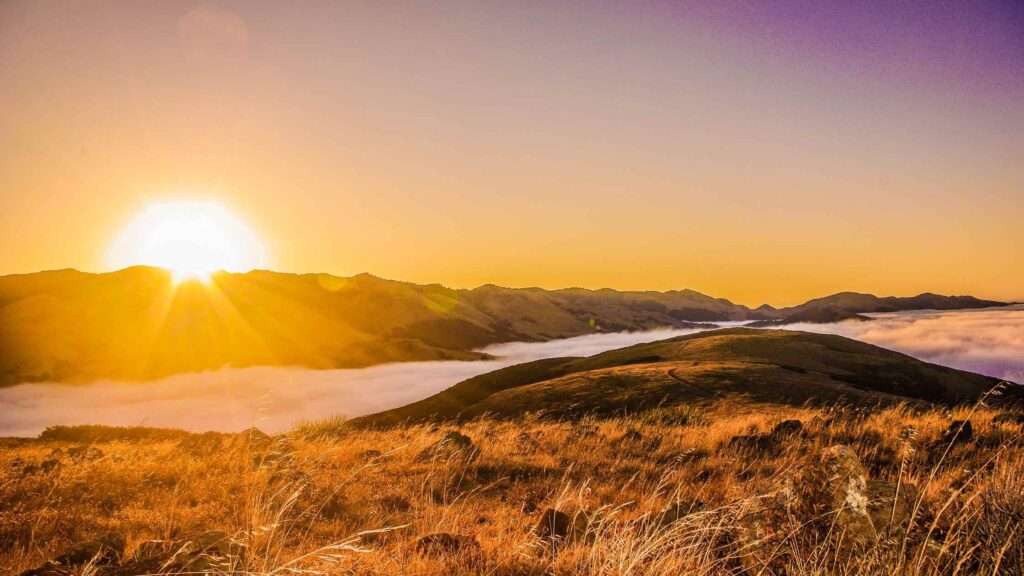 There are many lovely trails for walks, biking, or camping for fresh air and splendid views. The best time to visit this ranch is spring for all the blossoms or summer if you want to join the locals and fellow travelers.
Visit The Oceano Dunes State Vehicular Recreation Area
One of the top things to do in SLO for outdoor lovers is planning a trip to The Oceano Dunes State Vehicular Recreation Area.
A state park spreading over a thousand acres of impressive coastal terrain, including five miles of beach and open dunes as high as a hundred feet.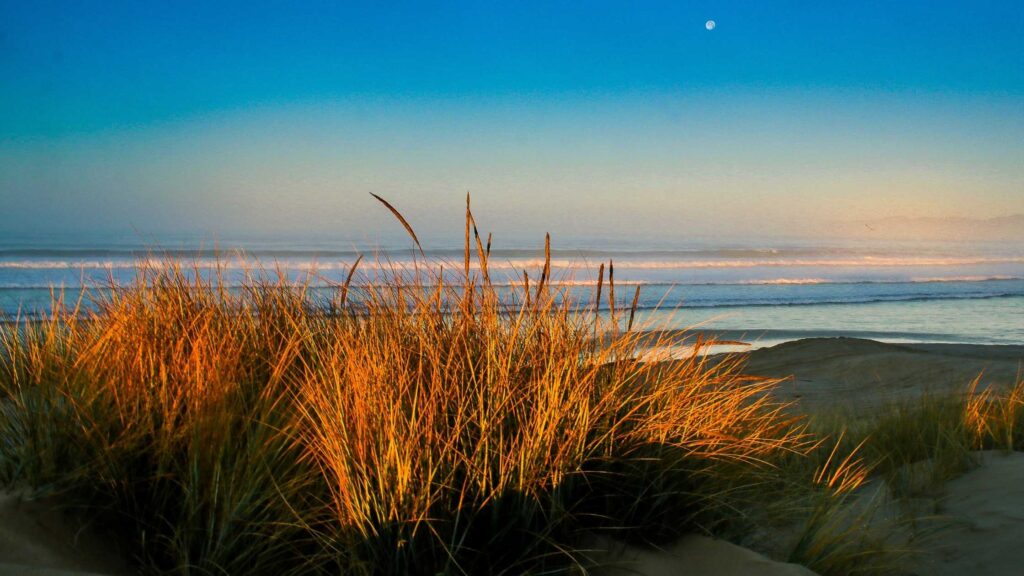 If you own any off-highway vehicles, you can drive right on the beach, although there is an everyday cap on such cars.
In addition, you can choose to try out a lot of fun activities at Oceano Dunes, including surfing, bird-watching, horseback riding, fishing, and camping.
Admire the Blissful Panoramic Views on Cerro San Luis Trail
While the trek to Bishop peak is one of the popular things to do in SLO for hikers, this Cero SLO hike, also famous as Madonna Mountain trails, is still a hidden gem.
Because, often, it is more frequented by the locals than the tourists, which is a shame because the views of the city, the valleys, the vineyards and the lakes from the top are fascinating, offering tons of photo spots to photographers as well as nature lovers.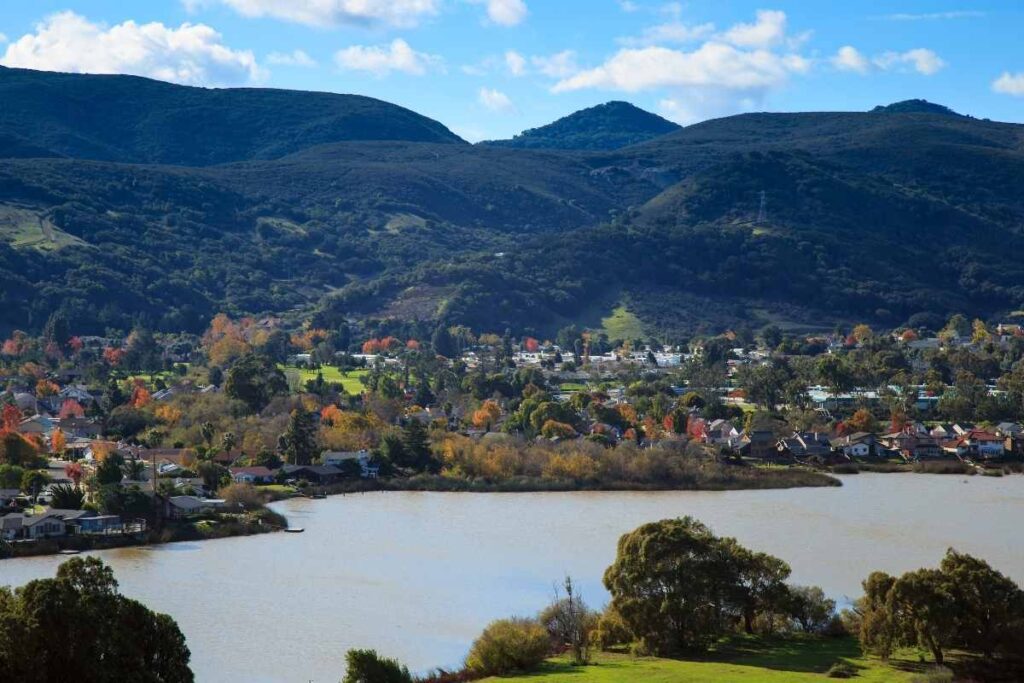 You can also go biking here and pick the easy ones or the short ones or get on the longer tracks. No matter what you choose, the reward is incredible and worth adding to your SLO weekend getaway.
Plan a Trip to Avila Valley Barn
One of the many convenient day trips from San Luis Obispo you can plan is a trip to Avila Valley Farm. It is one of the best SLO experiences to enjoy a perfect mix of outdoor beauty, homemade bakes, animals, and fresh air.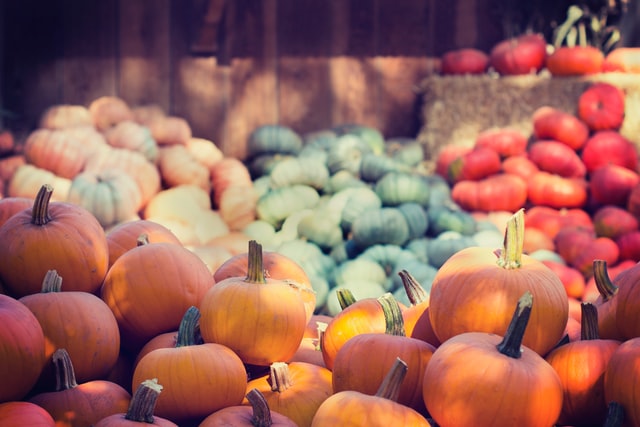 You can buy many fresh goods on this farm, including vegetables, cheese, Ice cream, bakery snacks, BBQ, corn, and candy.
This family-run farm is located in California, located off Highway 101 on the Avila Valley is worth making a short stop on your way to the beach or other nearby attractions for a short break, snacking, and shopping.
Make a stop at Hearst Castle
One of the best things to do near San Luis Obispo is to visit the landmark of San Simeon, Hearst Castle.
It is not a castle per se, but a large mansion nestling amidst a vast ranch, surrounded further by more lush greenery, this home of William Hearst, the famous newspaper tycoon.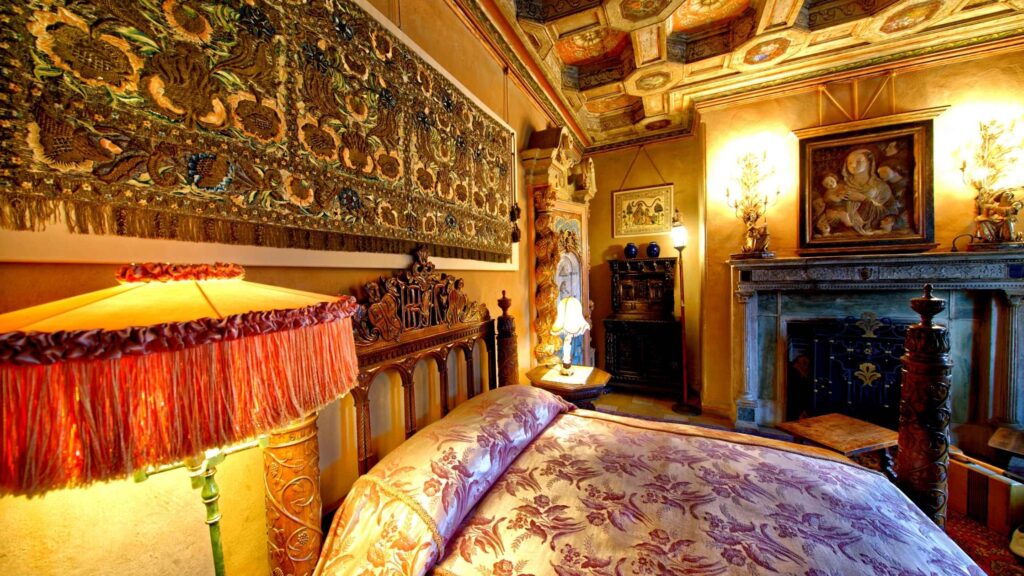 After WWI, this massive palatial building was a popular weekend getaway destination for California's elite and Hollywood celebrities.
Located atop the Enchanted Hill in San Simeon, it's a magnificent structure comprising elaborate rooms decorated with grand ceilings, paintings, and sculptures.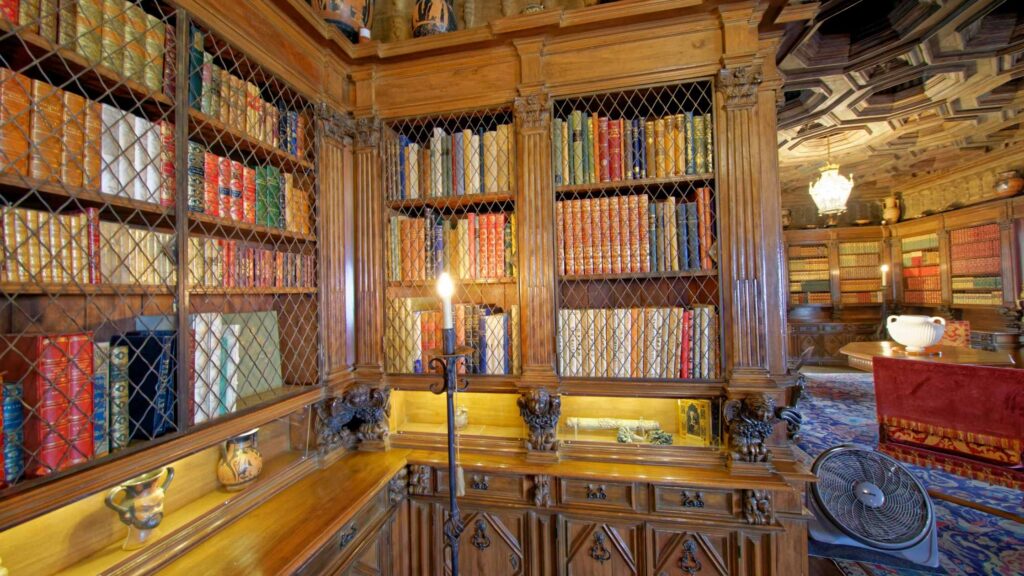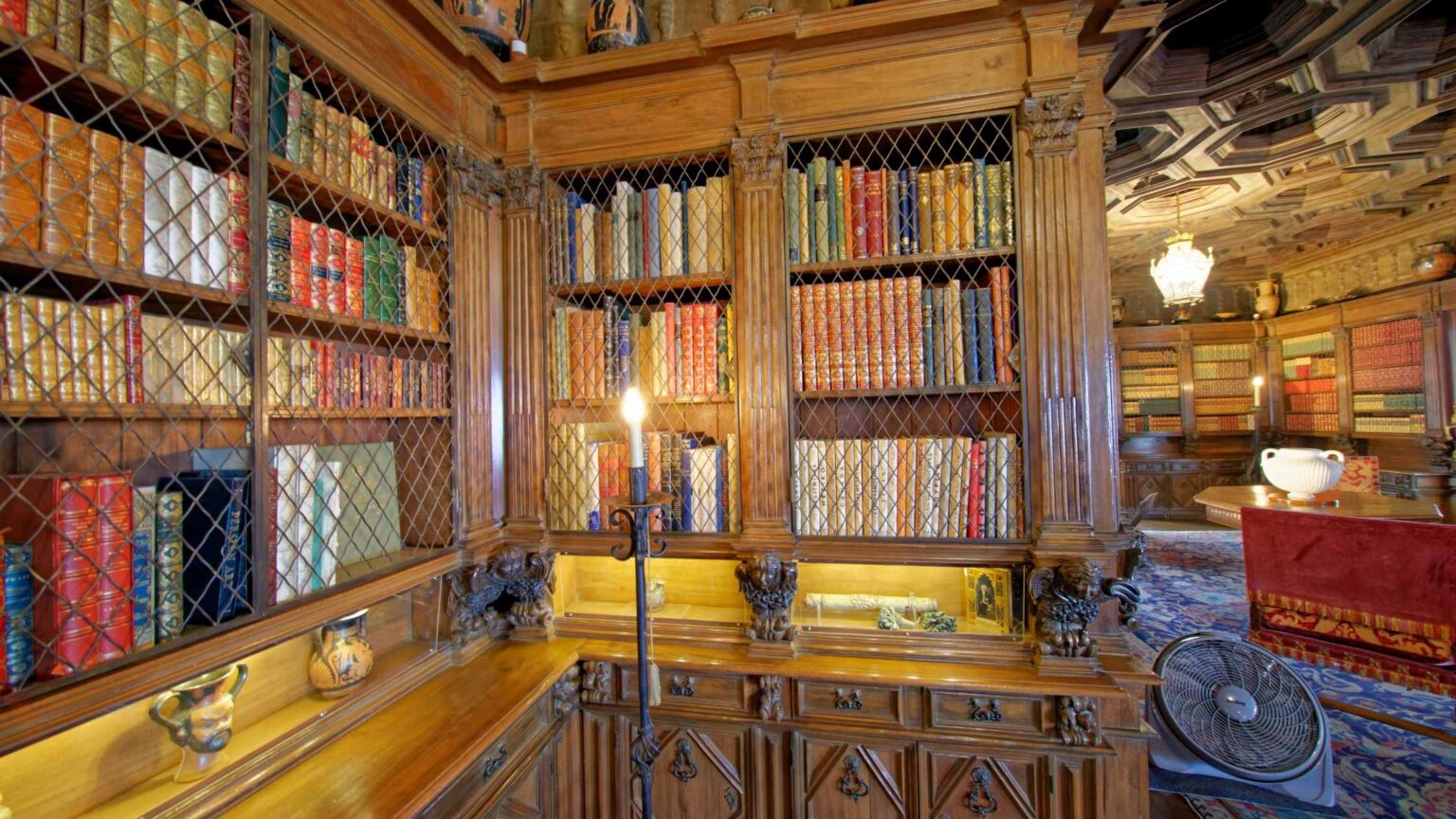 There are many tours that you can choose to explore the interiors, including rare art collections. Don't miss strolling around the beautiful gardens around Hearst Castle.
For a hassle-free, time-saving experience, you can combine a visit to Paso Robles Wine Country Tour and Hearst Castle by booking this fabulous tour, which includes tickets to the castle's grand rooms and entry to two vineyards for tasting and exploration. Book the tour here.
Plan a Day Trip to Los Padres National Forest
Among the many things to do near San Luis Obispo for families and outdoor lovers is planning a Los Padres National Forest trip.
This massive reserve area includes most of the splendid California coast from Ventura to Monterey and the mountainous inland and is home to some of the region's highest peaks.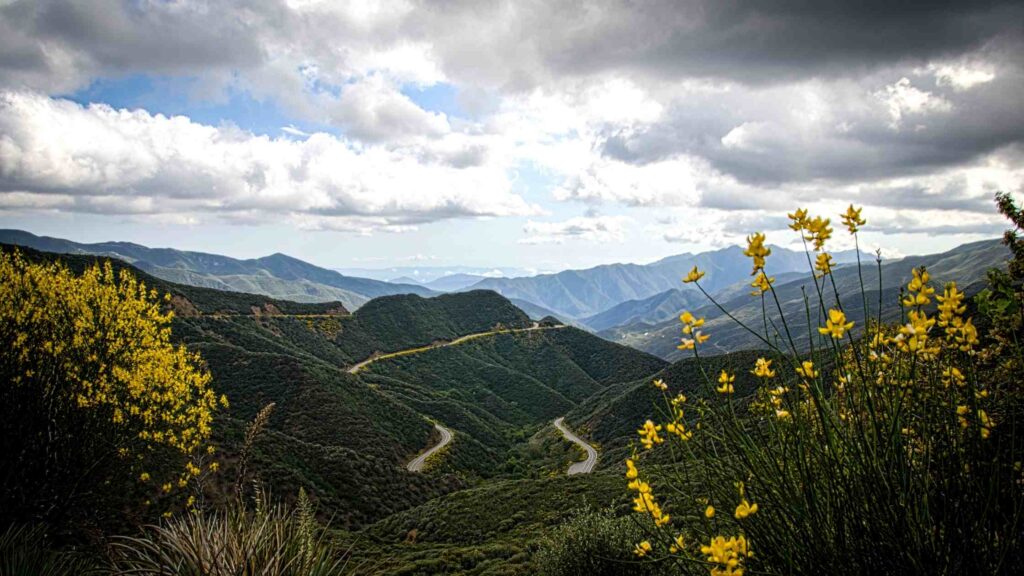 Some portions of this beautiful reserve area fall in northern San Luis Obispo County.
You can access this national park from many cities and towns around, so you may also create an itinerary for Los Padres alongside other destinations depending on your plan and time.
The massive size of this forest reserve means that you have loads of attractions to explore – from gorgeous valleys to rocky cliff points to waterfalls along the many hiking trails and hot springs – you can spend almost a week exploring the park itself. It is the best place to include for camping or road trips.
THINGS TO DO IN SAN LUIS OBISPO – BEACHES AND WATER ADVENTURE SPORTS
Learn to Surf in Pismo Beach
Whether you want to admire magical sunsets and sunrises as you take a stroll on the shores or you want to get the adrenaline rushing through water sports, there are plenty of pretty beaches in San Luis Obispo ideal for every traveler.
In addition, most of the beaches on the coast have plenty of family-friendly activities, drawing many people with kids unwinding on the beaches.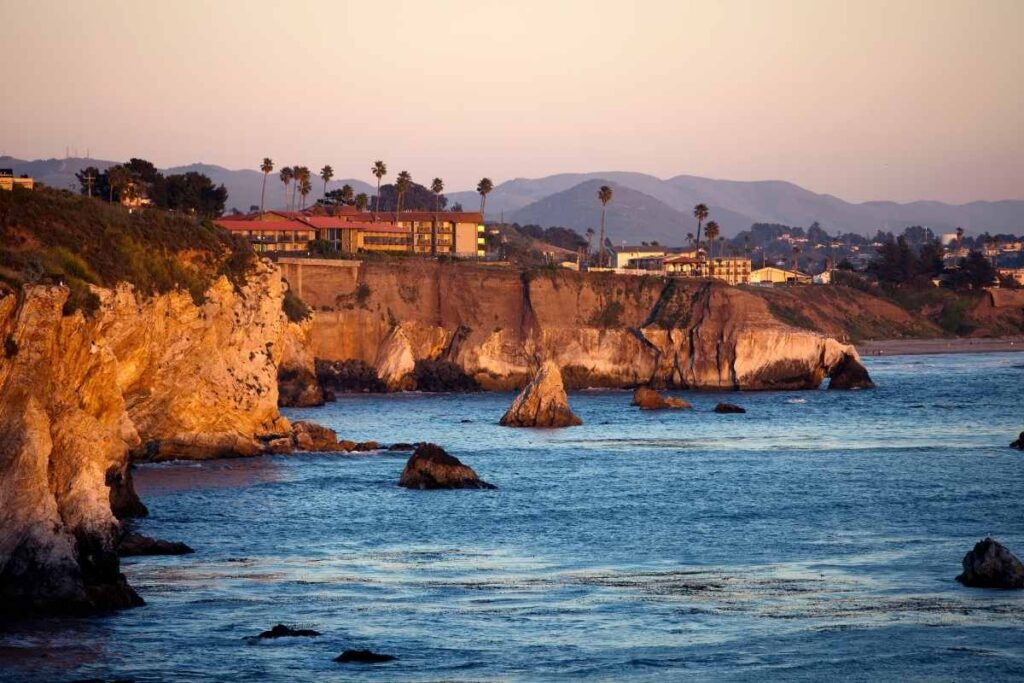 Among the top SLO beaches is Pismo, within a 20-minutes drive from SLO downtown, which caters to active and laid-back travelers.
From surfing to ATV to kayaks to diving to fishing to sailing, you have a wide range of adventurous activities to indulge in Pismo, which stretches for more than 20 miles. But, of course, Pismo Beach is the top spot for surfers.
If you want to go sunbathing, head to the much quieter section lined with shacks and areas with shade as well.
Compared to other beaches in this part of California, you will notice that the water is colder, especially if you are here during other months than summer.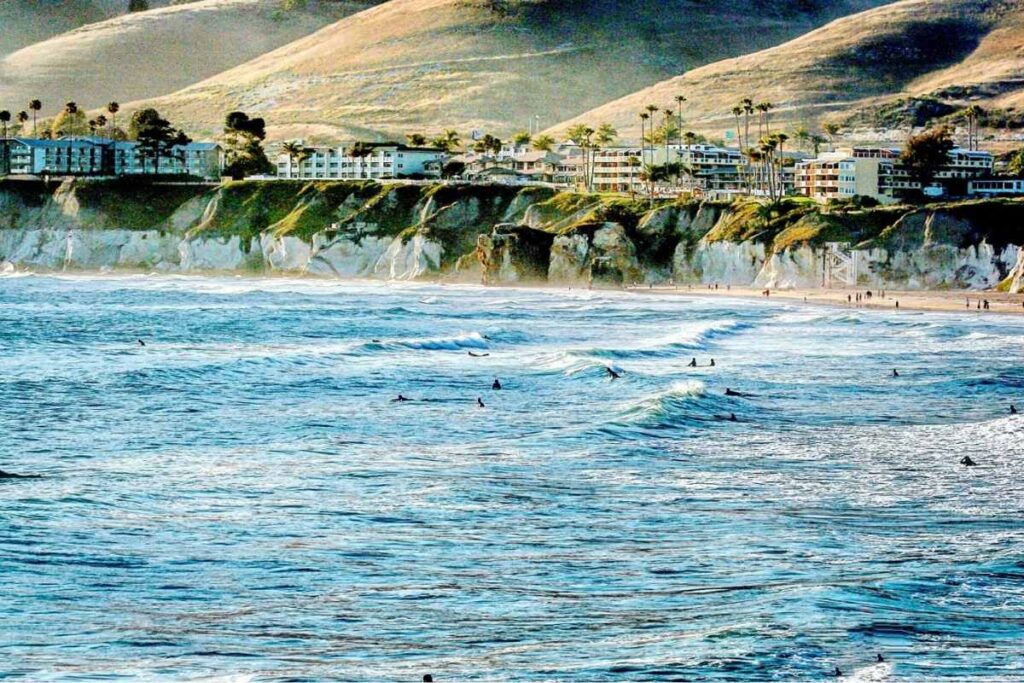 During the months from April to August, the shore is packed with locals and tourists that flock to attend many seasonal events like Kite Flying and Art festivals. During the migration season, you can also sign up for whale-watching tours in Pismo.
Sunbathe in Avila Beach
Located in the San Luis Obispo Bay area close to Pismo is a quieter and less crowded Avila beach blessed with coves and wind-free thanks to its location.
Due to its vast, sandy shoreline, Avila is one of the top beaches in SLO for sunbathing. The boardwalk is also equally delightful, adorned with palm trees, many boutique restaurants, cafes, souvenir shops, rooftop bars, and pubs overlooking the splendid ocean views.
You can enjoy paddle boarding, bodyboarding, fishing, and sailing on this beach, too, especially if you are a novice in any of these, as the water is calmer compared to neighboring Pismo.
Avila Beach's relaxed ocean environment makes it an excellent spot for beginners to surfing and bodyboarding, though other activities like fishing, sailing, paddleboarding, and kayaking are also viable.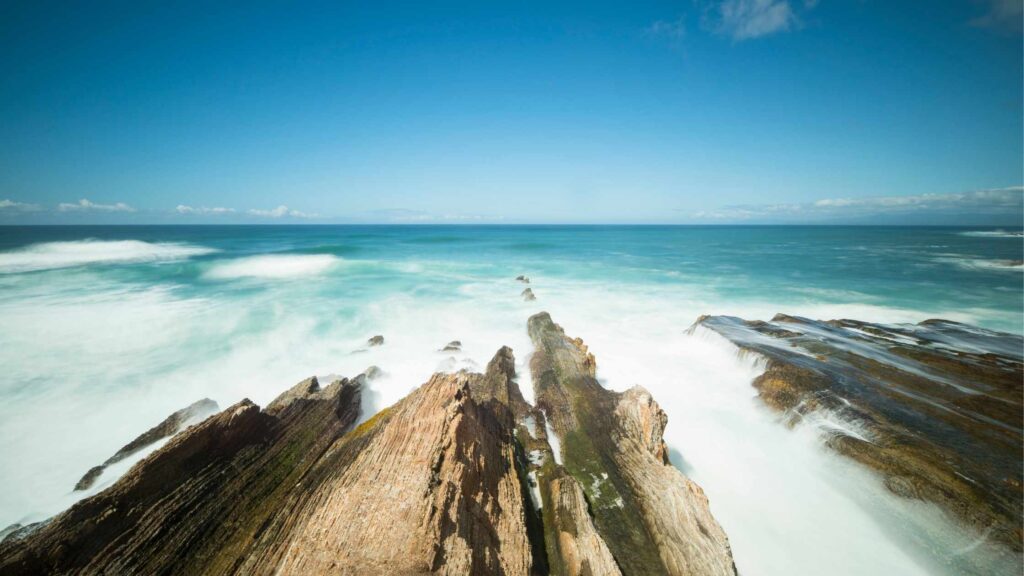 Although the summer months are the most popular times, cultural and art enthusiasts can schedule their visit during the rest of the year, too as the beach hosts many events all around.
The livelier ones are the Mosaic Festival, the Blues Fest, and the Central Coast Shakespeare Festival to check out. In addition, art lovers will enjoy the Open Studios Art Tour held in October in Avila beach.
Spot Dolphins on Shell Beach
One of the offbeat beaches to explore when in San Luis Obispo is Shell Beach, nestling below rocky cliffs about 2 miles away from the famous Pismo beach.
Home to tide pools and nine beaches with coves, you can enjoy a slice of the white-sand beach all by yourself, whether it is to relax with your family or go swimming and canoeing.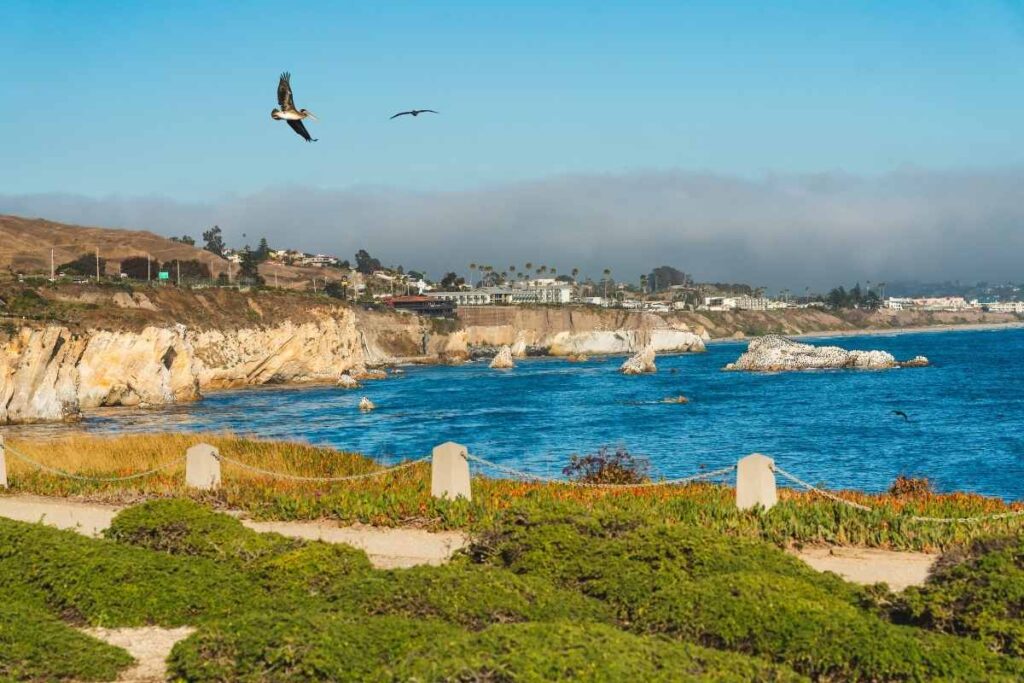 This stretch of the beach shore is famous for spotting dolphins and sea lions, and even whales if you have timed your trip correctly. The sunset views from the cliff tops are magical here. You can go fishing and take boat trips or sail in Shell Beach.
THINGS TO DO IN SAN LUIS OBISPO – FOR WINE LOVERS
Tour Edna Valley and Arroyo Grande
Although nearby Paso Robles gets all the attention, San Luis Obispo is home to two excellent wine regions of its own. Located 15 minutes away from the city center are Edna Valley and Arroyo Grande, Edna Valley, and Arroyo Grande, producing more than 40 grape varieties.
These vineyards are not famous for the wine alone but because of their stunning location on the Central California Coast, comprising valleys dotted with rolling hills resembling Italy's Tuscany, blessed with ideal climate conditions for wine.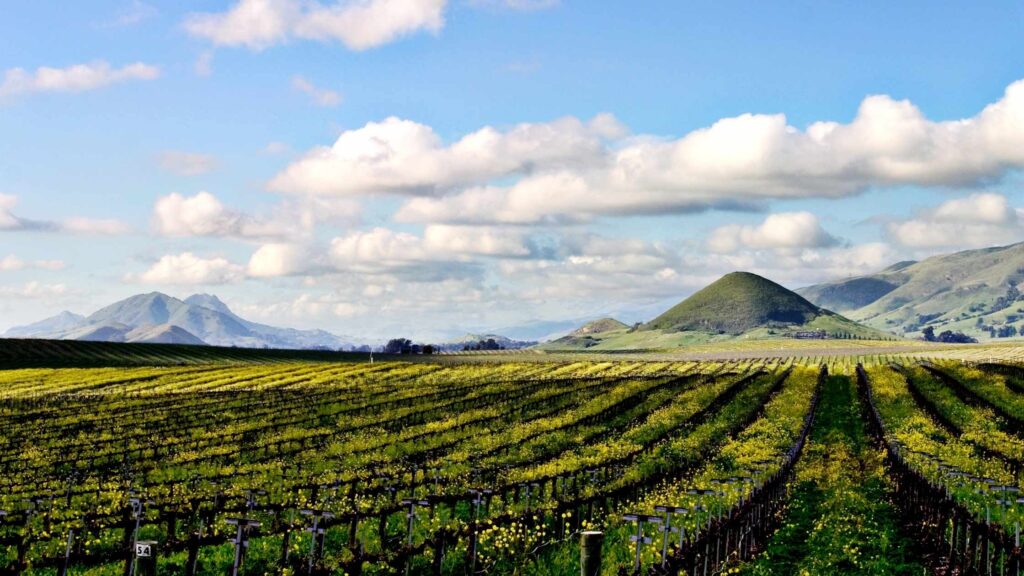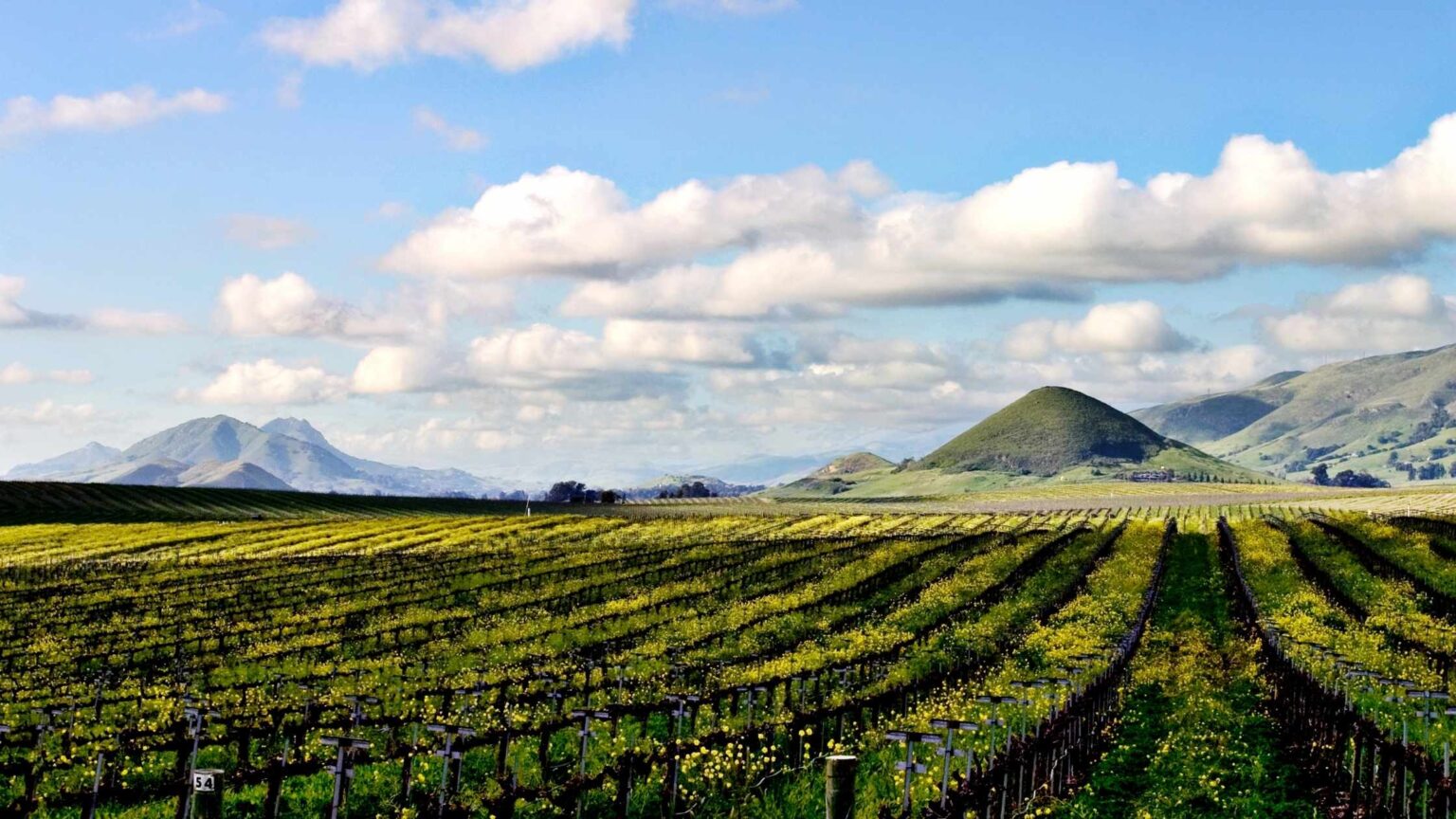 There are over two dozen tasting rooms in Edna valley explored on wine tour, making it an ideal destination for a picnic. You can taste some of the region's best chardonnay and pinot noir, go berry picking, have picnic lunches, not forget the rewarding landscapes you will get to witness on your drive or strolls in the vineyards.
If you are here during the harvest season, you can also participate in music performances and attend grape-stomping parties.
Plan a day trip to Paso Robles Wineries
When you think of vineyards in San Luis Obispo County, the first name that pops up is Paso Robles. Paso Robles is one of California's hottest up-and-coming wine regions, home to dozens of world-class wineries to choose from.
Also, the vineyards are located overlooking the rocky cliffs, making them some of the most elevated wineries on the coast.
You will notice that the tasting rooms are influenced by Mediterranean-style decor, and add to that the splendid views of the hills, you can feel like being transported to Italian vineyards.
Recommended – 25 Best Things To Do in Paso Robles Beside Wineries
Some of the excellent vineyards you should check out for their fantastic location plus tasty wine are DAOU Vineyards, Booker Wine, and Hubba Wines, which offer outdoor seating making it one of the romantic things to do in San Luis Obispo.
Quick Tip: If you want to combine wine tours in Paso Robles Wineries with visits to Pismo Beach, I'd highly recommend this Hop-On Hop-Off Wine Tour from San Luis Obispo and Pismo Beach.
You can create your own tasting itinerary through this tour, where you will have access to pick-ups and drop-offs for 5 hours covering 60 wineries.
You can pick and choose where you want to "hop on" and "hop off" all day long. Tell your driver where you decide to get off, and you will be picked up back after 40 minutes by the same bus. You can also extend your time in any vineyard if you love to. Book this convenient tour here.
MAP OF THINGS TO DO IN SAN LUIS OBISPO CA
BEST TIME TO VISIT SAN LUIS OBISPO
San Luis Obispo is a year-round city, meaning you can plan a trip to SLO throughout the year. Suppose you want to visit San Luis Obispo mainly for its beaches and water sports, though.
In that case, you can either choose spring or summer, with spring being the best time for fewer travelers and also a perfect time to spot the lush flower blossoms all around, especially between March and May.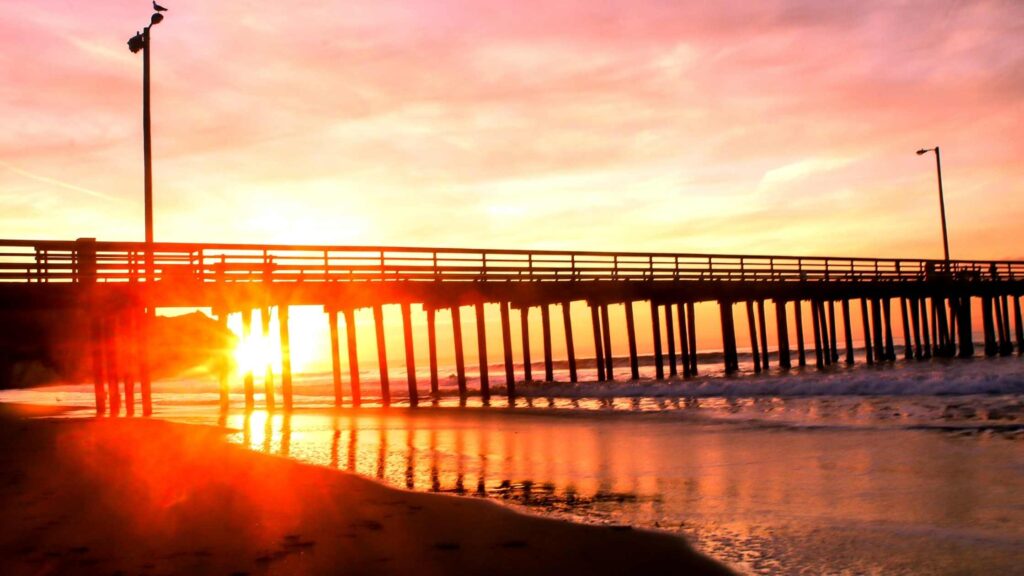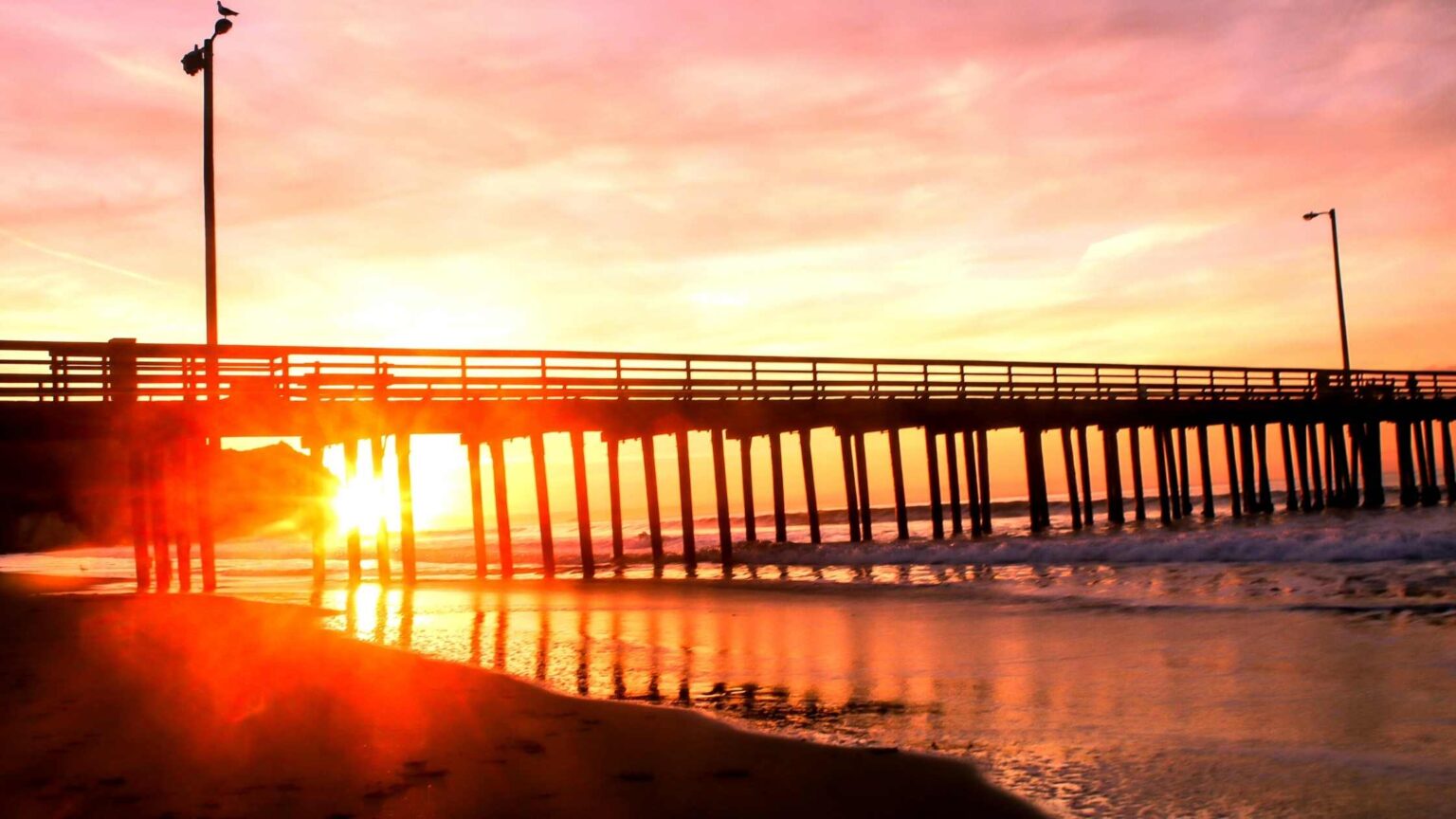 These periods are also the peak seasons, so you can find the accommodation is booked in advance and higher rates for certain activities. In winter, the weather is not very cold but expect some slight drizzle that occurs sometimes.
HOW TO REACH SAN LUIS OBISPO
If you are based in LA or San Fransico or San Diego, you can easily drive to San Luis Obispo. From any of these places, you can reach SLO in under 4 hours.
From the rest of the US, you can fly easily to the SLO County Regional Airport. But given its fantastic location along the coast and the highway route, many include it as a stop before heading to Santa Barbara or other cities mentioned.
The SLO County Regional Airport is located near San Luis Obispo, with flights from several major US cities, but most visitors to the city arrive by road.
WHERE TO STAY IN SAN LUIS OBISPO
San Luis Obispo has hotels, motels, and vacation rentals for all price ranges, covering several amenities apart from accommodation.
I'd highly recommend staying at the iconic Madonna Inn, which is the best place to stay in San Luis Obispo for antique charm, excellent facilities, and art. Book your stay here.
The best resorts and hotels for families and couples are Garden Street Inn, right at the city center, Hotel Cerro, Courtyard by Marriott San Luis Obispo, and University Inn.
That's it for now for all you have to know about activities in SLO. If you have already been here, do share more tips. Choose your best things to do in SLO for a splendid weekend getaway. Happy travels.
Please note: This post contains affiliate links, meaning I may earn a commission if you make a purchase by clicking a link (at no extra cost to you). Learn more.
PIN THINGS TO DO IN SLO TO READ LATER
Please note: This post contains affiliate links, meaning I may earn a commission if you make a purchase by clicking a link (at no extra cost to you). Learn more