Looking for the perfect sunrise captions? Well, you got them all here. Watching the sunrise is one of the blissful moments wherever you witness it. With these epic sunrise captions for Instagram, you can share your thoughts with your friends and loved ones the beauty and special canvas the sky becomes thanks to the hues of the morning hours.
If you are here for the perfect words to describe the sentiments, these amazing sunrise quotes are for you, which are perfect sunrise Instagram captions to share with the world.
Bonus if you are a morning person that rises with the sun, you are lucky to witness the golden rays of the sun that you can see while exercising or running or enjoying a cup of coffee in your balcony.
Nothing better than wishing a fantastic morning and an amazing day ahead with these fabulous sunrise captions. From quirky sunrise quotes to romantic sunrise captions to funny quotes about sunrise, this post has you covered.
You might also like these quotes posts: 200+ Splendid Hiking Quotes, 175 Beautiful Quotes about Waterfalls, and 400+ Sunset captions for Instagram.
MOST BEAUTIFUL SUNRISE CAPTIONS
Let's begin with the most beautiful sunrise captions that you can find ever. These deep, profound words enunciates how special watching a sunrise is, which we take for granted most of the times.
Poets and writers are more mindful and pause to enjoy this astounding spectacle of nature, and in these quotes about the sunrise describe the feeling beautifully.
'Nothing can dim the light which shines from within.' — Maya Angelou
'She leaned back in her chair, watching the sunrise as if it were a private performance intended just for her. And for a moment it felt that way: as if the sun was showing off for her benefit, reminding her how wonderful it was to be young and alive and in New York.' ― Katharine McGee
'Another world, another day, another dawn. The early morning's thinnest sliver of light appeared silently. Several billion trillion tons of superhot exploding hydrogen nuclei rose slowly above the horizon and managed to look small, cold, and slightly damp. There is a moment in every dawn when light floats, there is the possibility of magic. Creation holds its breath.' ― Douglas Adams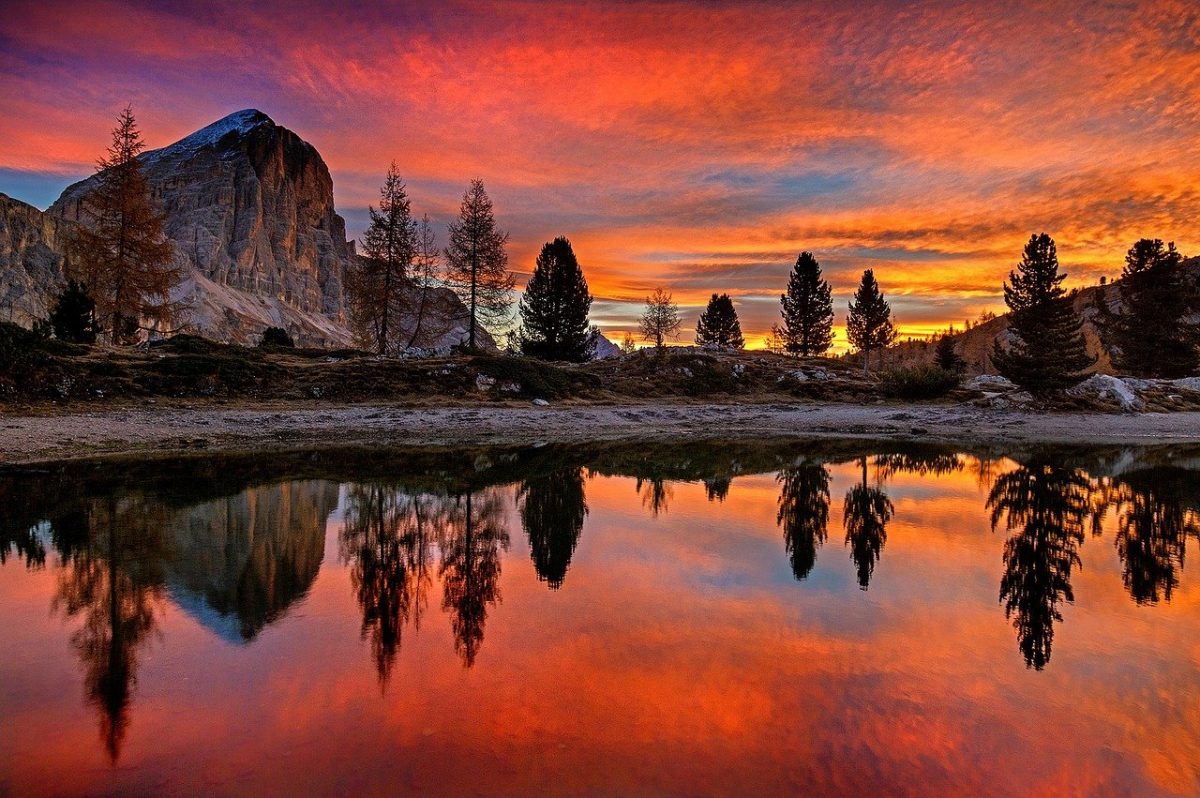 'The block of the sky in our twin high windows became a nectarine, amber and rose pink, and we lay in silence as white sunlight broke.' ― Aspen Mati
'The sunrise is always a source of morale for human beings; In the days when the world experiences global disasters, sunrise becomes almost an angel!' ― Mehmet Murat Ildan
'Sunrise looks spectacular in nature; sunrise looks spectacular in the photos; sunrise looks spectacular in our dreams; sunrise looks spectacular in the paintings because it really is spectacular!' – Mehmet Murat Ildan
'You fool, what better motivation are you looking for in the morning than the incredible motivation of the morning sunrise?' ― Mehmet Murat Ildan
'In the twilight of the morning, all life silently waits for the sunrise. Sun must rise for the darkness to sink!' – Mehmet Murat Ildan
'Getting bored pertains only to the stupid people on this planet of wonders! For the clever, even the simplest things of life – like sunrise or sunset – are a great source of entertainment!' ― Mehmet Murat Ildan
'Whether you like it or not, the sun rises when the time comes; whether you like it or not, the sun sets when the time comes!' ― Mehmet Murat Ildan
'Not everyone was privileged to see another sunrise like you did, so before you start complaining; remember that the breath of life, is not for sale.' ― Gift Gugu Mona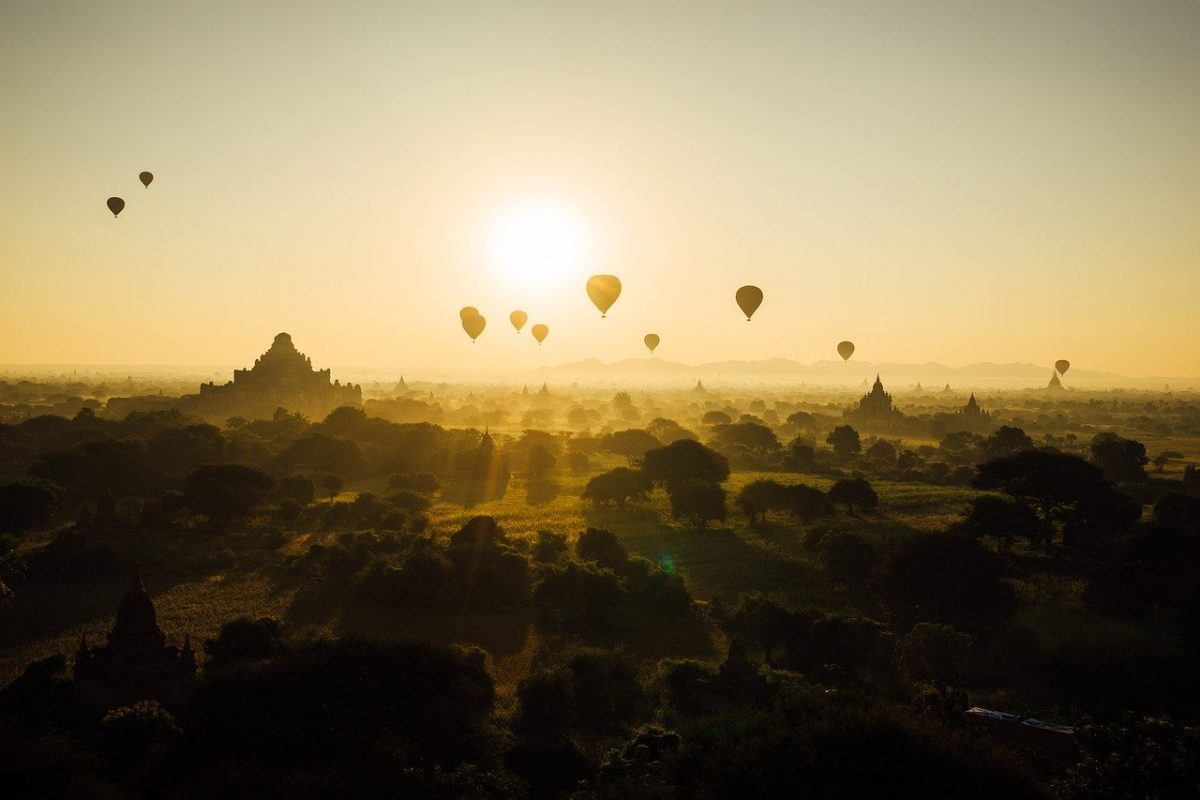 'Each time I see a beautiful sunset or sunrise, I have to pinch myself because I can't believe that I'm awake and not dreaming.' – Anthony T. Hincks
'The secret to a good morning is to watch the sunrise with an open heart.' – Anthony T. Hincks
'Thank you is what each and every one of us should say when we see either a sunrise or sunset. And when we do that, maybe, just maybe the world will start to become a better place.' ― Anthony T. Hincks
'They ran to the museums for paintings. I ran to the roof for sunsets.' ― Darnell Lamont Walker
'From sunrise to sunset to sunrise, there is a lifetime of beauty, charm and elegance.' ― Sandeep N. Tripathi
'I will howl with the wolves, soar above the eagles and roam wild with the Mustang. I will breathe life into the sunrise atop a mountain, bathe naked in the streams, dance in the sunset and love beneath the stars, travelling far and wide, seeking new experiences with those who dare to run with the wind, dare to touch the storm that is me.' ― Virginia Alison
Here comes the sun, doo-doo-doo-doo, here comes the sun. And I say it's all right." — The Beatles
Related: 300 Ultimate Smile Quotes and Captions for Instagram
BEST SUNRISE CAPTIONS FOR INSTAGRAM
If you are looking for the best sunrise captions for Instagram below quotes about Sunrise will perfectly suit you.
From inspiring the start of a new day to achieve your dreams to getting nostalgic about the golden hours or simply admiring or worshipping the gorgeousness of the sunrises, these words speak of a different series of emotions all poured into words.
'Another sunrise, another new beginning.' – Jonathan Lockwood Huie
'Sometimes, it's worth not pushing that snooze button.'
'There is no sunrise so beautiful that it is worth waking me up to see it.' – Mindy Kaling
'Life. This morning the sun made me adore it. It had, behind the dripping pine trees, the oriental brightness, orange and crimson, of a living being, a rose and an apple, in the physical and ideal fusion of a true and daily paradise.' ― Juan Ramón Jiménez
'Every sunrise is a new page of the book of your life, don't let it stay blank.' ― Jaume Puig Costa-Jussà
'When tomorrow broke, our hillside home filled up with honeyed light, a fish tank.' ― Aspen Matis
'In a silent morning moment, with a silent voice, I pray, to lift a silent sunrise offering on silent wings of grace.' ― Mary Davis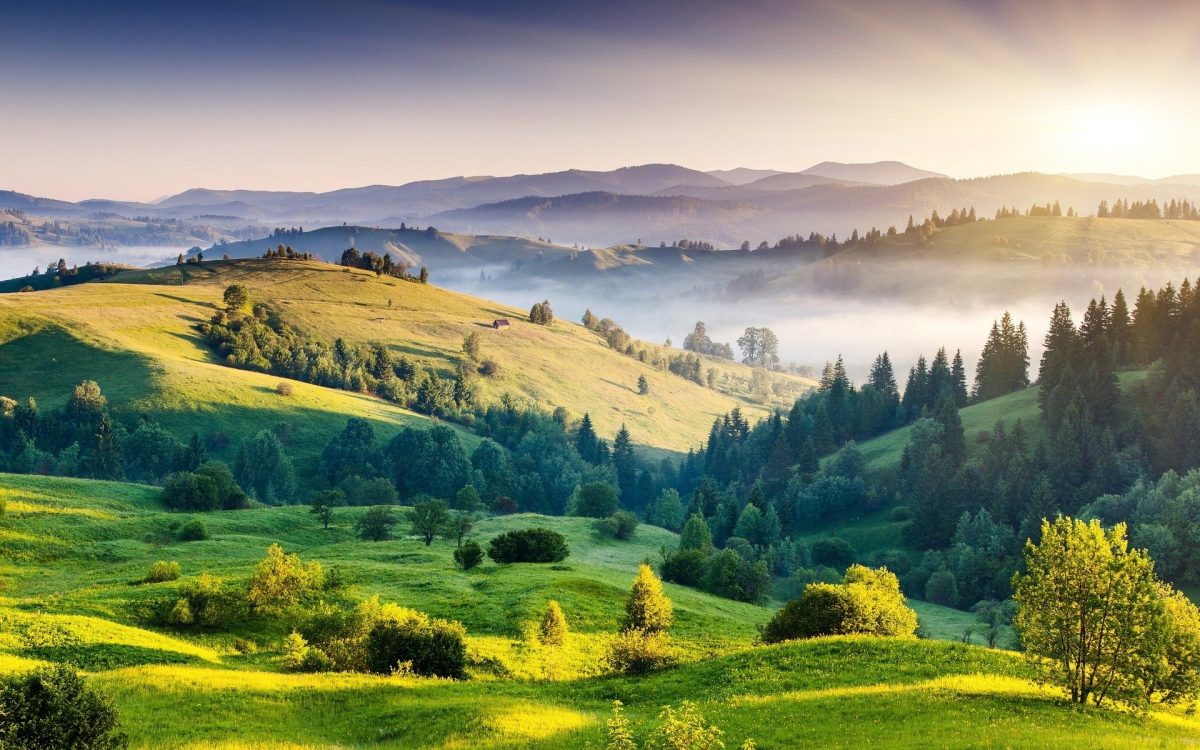 'I live in the shade created by the sunrise I am waiting for.' ― Isabelle Razors
'Then the stars went out, for the bark of Ra, in fiery splendour, burst out of the East. Sunshine flooded the wide desert and the long, green valley of the Nile. The night was over; a new day had dawned for the land of Egypt.' ― Eloise Jarvis McGraw
'Always there was a moment—a quick slip of time—when the sun broke free of the trees and bled from its yolk, spilling in red-orange rivers over the silk.' ― Terry Kay
'Each morning we are born again. What we do today is what matters most.'
'I've been sleepin' so long in a twenty-year dark night, and now I see daylight, I only see daylight.' — Taylor Swift
'That time of day when the sun hasn't come up yet, but you can already feel it coming. It's an elusive warmth like a subtle promise whispered in your ear and you can go on with your day knowing you've been given another chance to get it right.' ― Cassia Leo
'Let the beauty of sunrise keep your heart warm.' — Lailah Gifty Akita
'When you arise in the morning, think of what a precious privilege it is to be alive – to breathe, to think, to enjoy, to love.' – Unknown
Related: 175 Beautiful Quotes About Waterfalls You Should Check
FAMOUS SUNRISE QUOTES TO INSPIRE
'No matter how dark the night, sunrises after the dawn of new day.' ― Lailah Gifty Akita
'As I woke up this morning, and I opened my eyes, I am very grateful to see another sunrise.' ― Charmaine J Forde
'There are sunrise and a sunset every single day, and they're absolutely free. Don't miss so many of them.' – Jo Walton
'The morals rise at sunrise. When the light comes, we are already there.' ― Alan Maicon
'I hope you realize that every day is a fresh start for you. That every sunrise is a new chapter in your life waiting to be written.' — Juansen Dizon
'Every day a million miracles begin at sunrise.' – Eric Jerome Dickey
Never forget that with each day as the sun rises, Hope Soars!
'Your choice between sunrise or sunset depends on your attitude.' ― Ibn Jeem
'Sunrise is the start of something beautiful: the day. Sunset is the start of something beautiful: the night.' ― Juansen Dizon
'Don't you feel you get value for your day if you've actually watched the sun rise?' ― AJ Vosse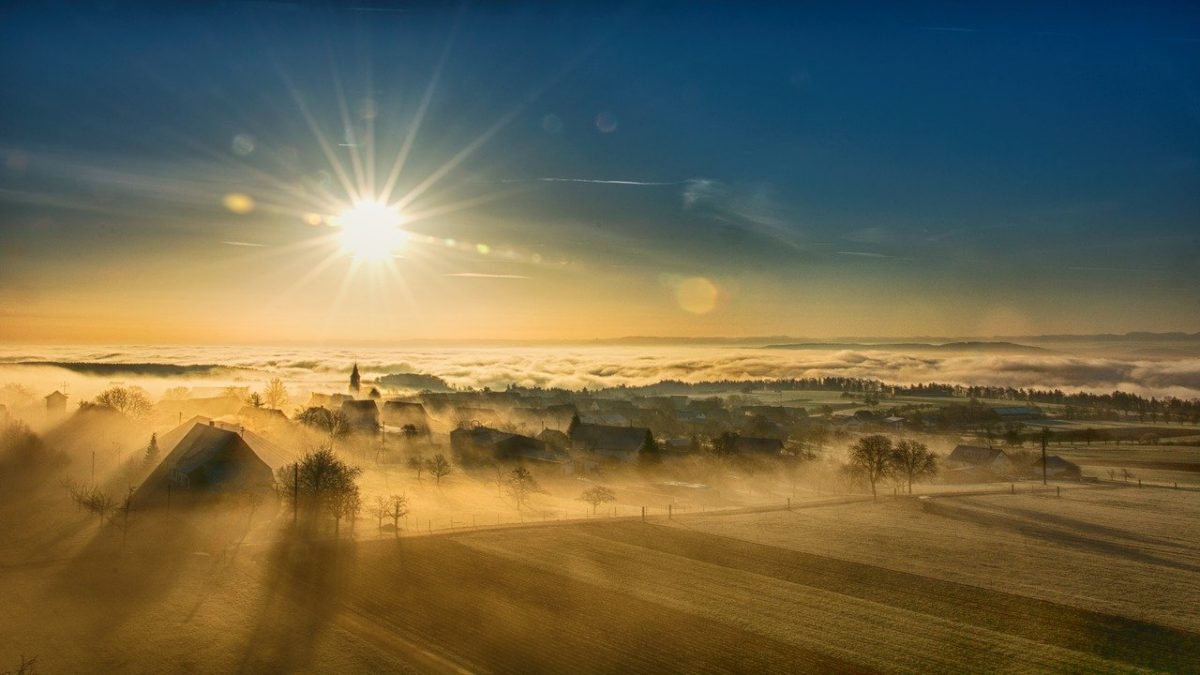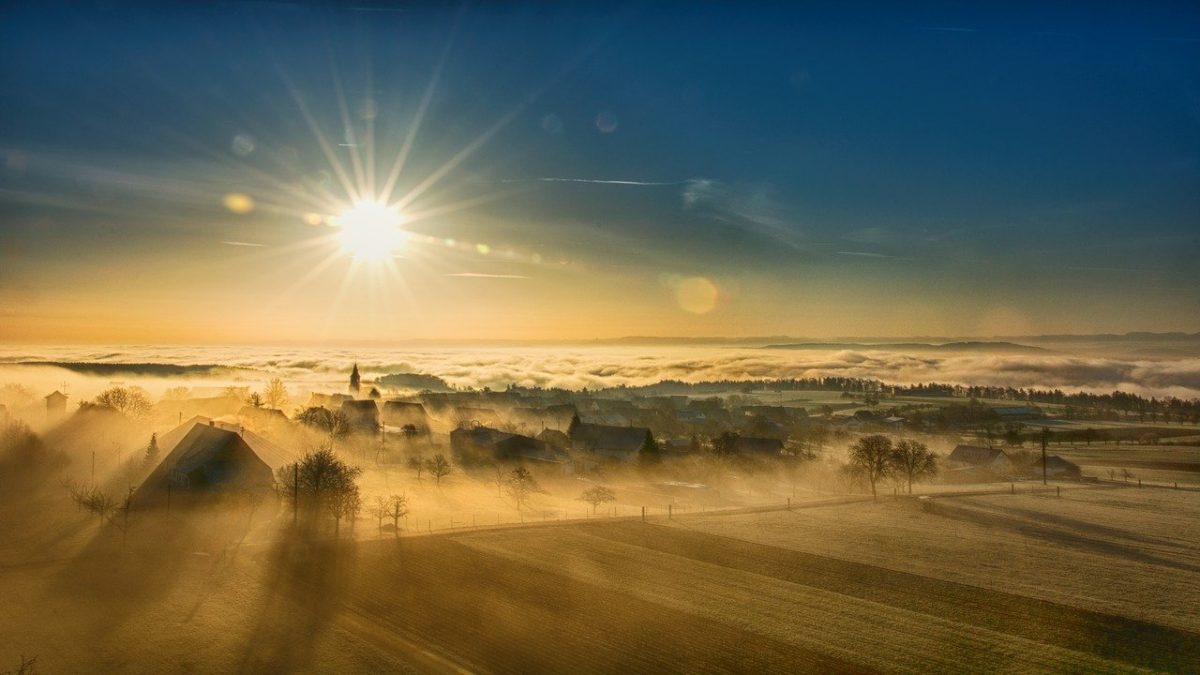 'If you wish to see the Sunrise you must get up before the Sun.' ― Roland R Kemler
'May every sunrise hold more promise and every sunset hold more peace.' – Umair Siddiqui
'Starting the Day— Another chance to be new again. How many of us still wish for that? To be your own sunrise. To awaken like a prayer -both solemn and joyful at still being alive.' ― Carew Papritz
'Every sunrise is a blessing, it's an opportunity to learn something new and to create something that can benefit others. It also gives a chance to make amends. Use it wisely before sunset.' – Euginia Herlihy
'Morning is wonderful. Its only drawback is that it comes as such an inconvenient time of day.' – Unknown
'There's never one sunrise the same or one sunset the same.' – Carlos Santana'
'The sky takes on shades of orange during sunrise and sunset, the color that gives you hope that the sun will set only to rise again.'
'For a cheerful mind, sun never sets; for a cheerless mind, the sun never rises! ― Mehmet Murat Ildan
'Just like the days, no two sunrises are ever the same.'― Jonathan P Lamas
'If you are different and alone it doesn't mean you won't see a moonlight; there is sunrise for everyone and every day.' ― Sampada Mohite
'Everything starts with a sunrise, but it's what we do before it sets that matters.'
'When the sun rises, it rises for everyone.' — Cuban Proverb
'The sun will rise, and we will try again.' — Twenty One Pilots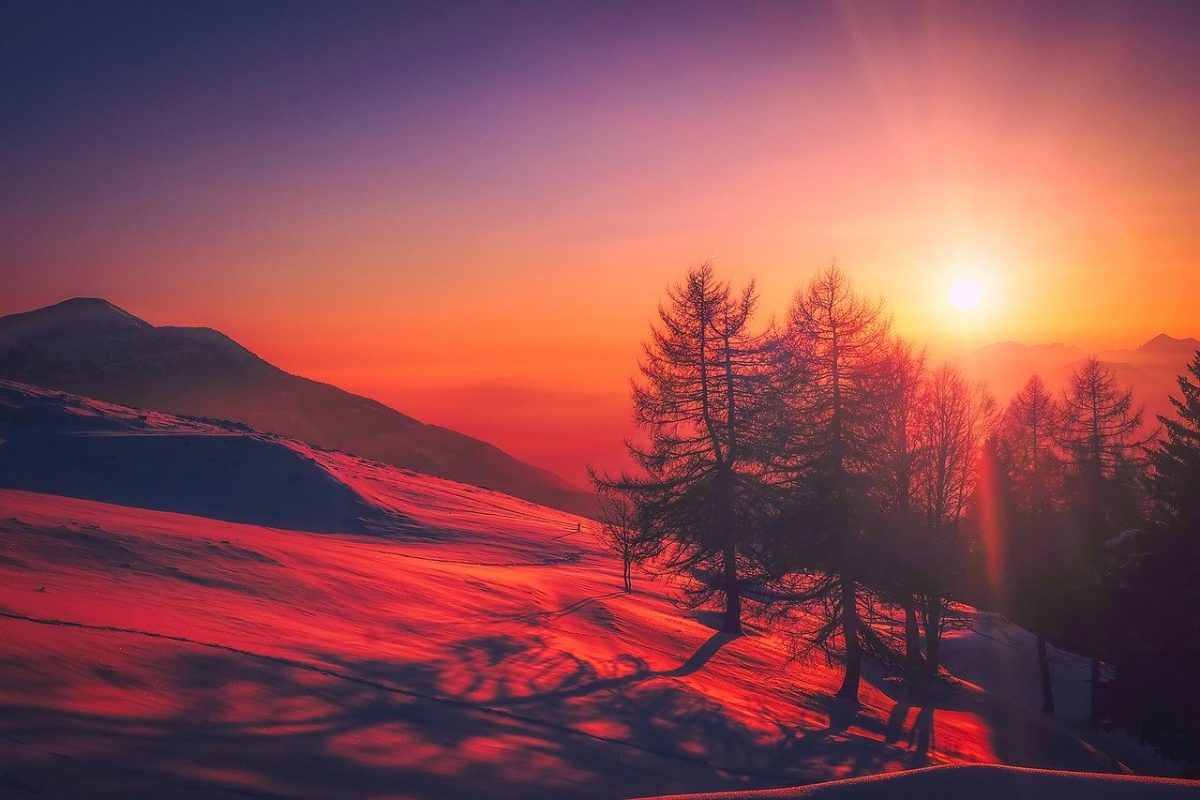 'Everyone should experience a sunrise at least once a day.' – Phil Dunphy
'Endure the pain in the sunrise, so when it's sunset, there's a lot of profit to be gained.' ― Seyi Ayoola
'Read a nice poem or watch grey sunrise, both are the same thing!'― Mehmet Murat Ildan
'It's almost impossible to watch a sunrise and not dream.' – Bernard Williams
'Nocturnal with a love for the night, I'd stay up to see sunlight.' ― Donna Lynn Hope
'The breeze at dawn has secrets to tell you. Don't go back to sleep.' – Rumi
'When you arise in the morning, give thanks for your life, the light and for your strength.'
'Every sunrise is a poem written on the earth with words of light, warmth, and love.' – Debasish Mridha
'Every sunrise is a reminder that life can be a new beginning as long as you're willing to step out of the dark corners of your mind.'
'Even if you cover the whole world with darkness, you can never stop the sun from rising.' – Debasish Mridha
Related: 175 Beautiful Quotes About Waterfalls You Should Check
SHORT SUNRISE CAPTIONS FOR INSTAGRAM
Below is the epic list of the best crisp and short sunrise captions that best capture the essence and the gorgeous dawn hours with the least words possible. These are the most beautiful short sunrise quotes, hands-down.
Good morning, Sunshine!
'The sun and I decided to rise to the occasion.'
'The sun will rise, and we will try again.'
'The horizon changes but the sun does not.' ― Joyce Rachelle
'Waking up with the sun.'
'A night can never defeat the sunrise.' – Sumit Sharma
'Not all the creatures will be excited by the sunrise.' ― Kamaran Ihsan Salih
'Professional daydreamer.'
'Rise and shine!'
'Smile my boy, it's sunrise.' ― Robin McLaurin Williams
'Suns out, buns out.'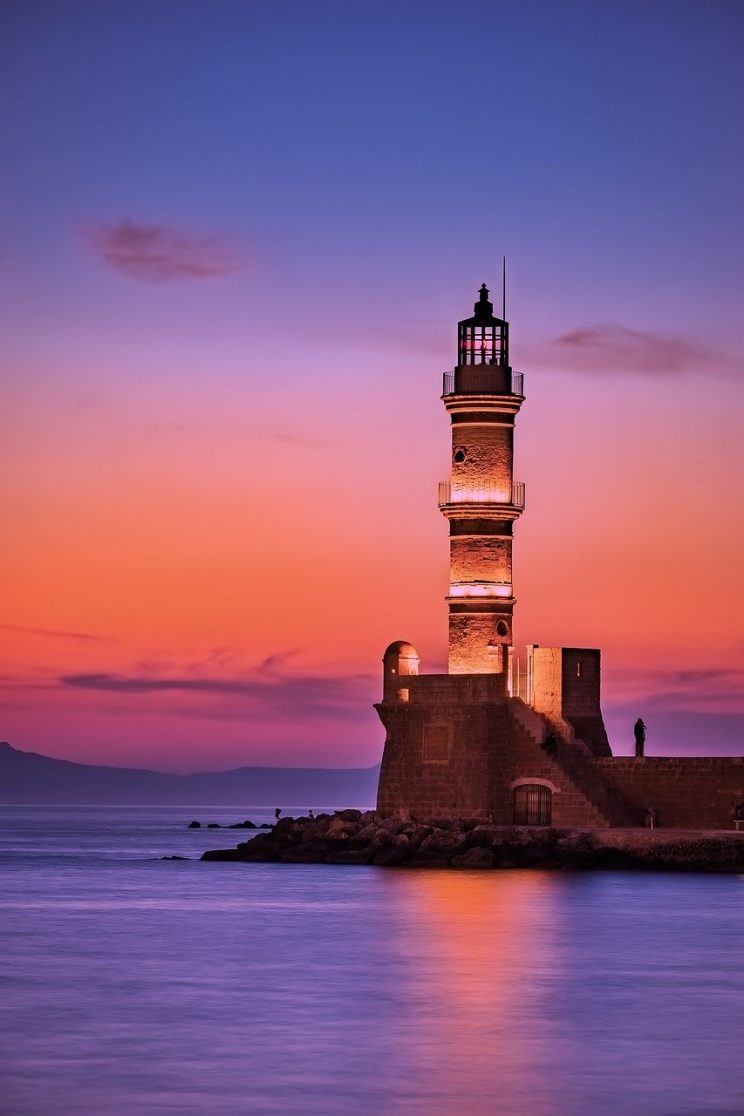 'Today, the sun will rise on all your doubts.' ― Marty Rubin
'Every sunrise begins with new eyes.' ― Richie Norton
'Feeling energized by the sunrise.'
'This sunrise really brightened my day.'
'My favorite combo: sunrise and coffee.'
'Sunrise is starting to feel like a guilt trip.' ― Kris Kidd
Start your day with new energy, and positivity.
'Wake up for the sunrise. Stay out for the moon.'
'Dance when the sun comes up.' ― A.D. Posey
'Write before the sun comes up.' ― A.D. Posey
'Every sunrise is a gift.'
'Let the Morning Rise with Your Smile!' ― Somya Kedia
'Listen to the wind blow, watch the sunrise.' ― Fleetwood Mac
'Rising to the occasion.'
'My favorite colour is sunrise.'
'My sun sets to rise again'
'Wake up with the world.'
New morning, new way.
There's no darkness in a beautiful sunrise
'The peace of morning light.'
'Loving the sunrise.'
'Today will be a good day. So, wake up and smile.'
'Get your shine on.'
'Rise then shine.'
'Let there be light.'
'Sunrise – Serenity in its finest form.'
'Watch more sunrises than Netflix.'
'Look at me, I'm soaking up the sun!'
'I gotta, pocket, gotta pocket full of sunshine!'
'Someday you just have to create your own sunshine.'
'Wake up for the sunrise, stay out for the moon.'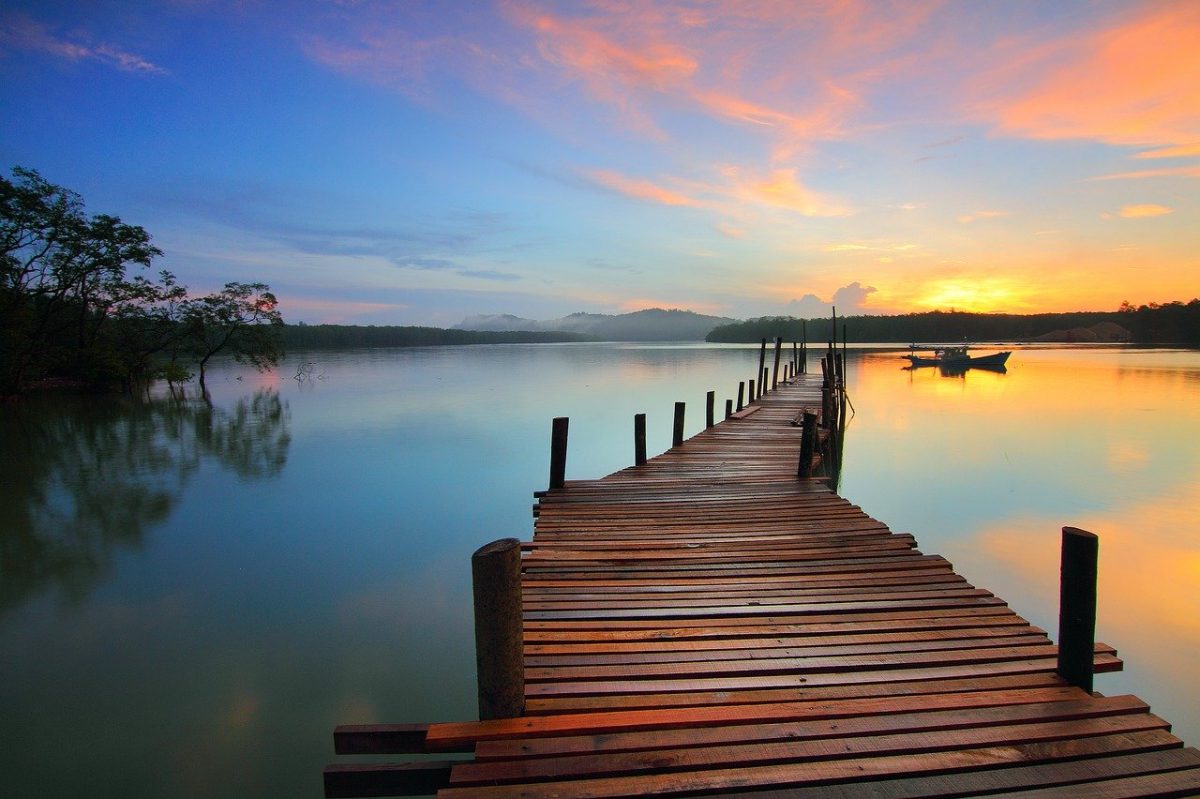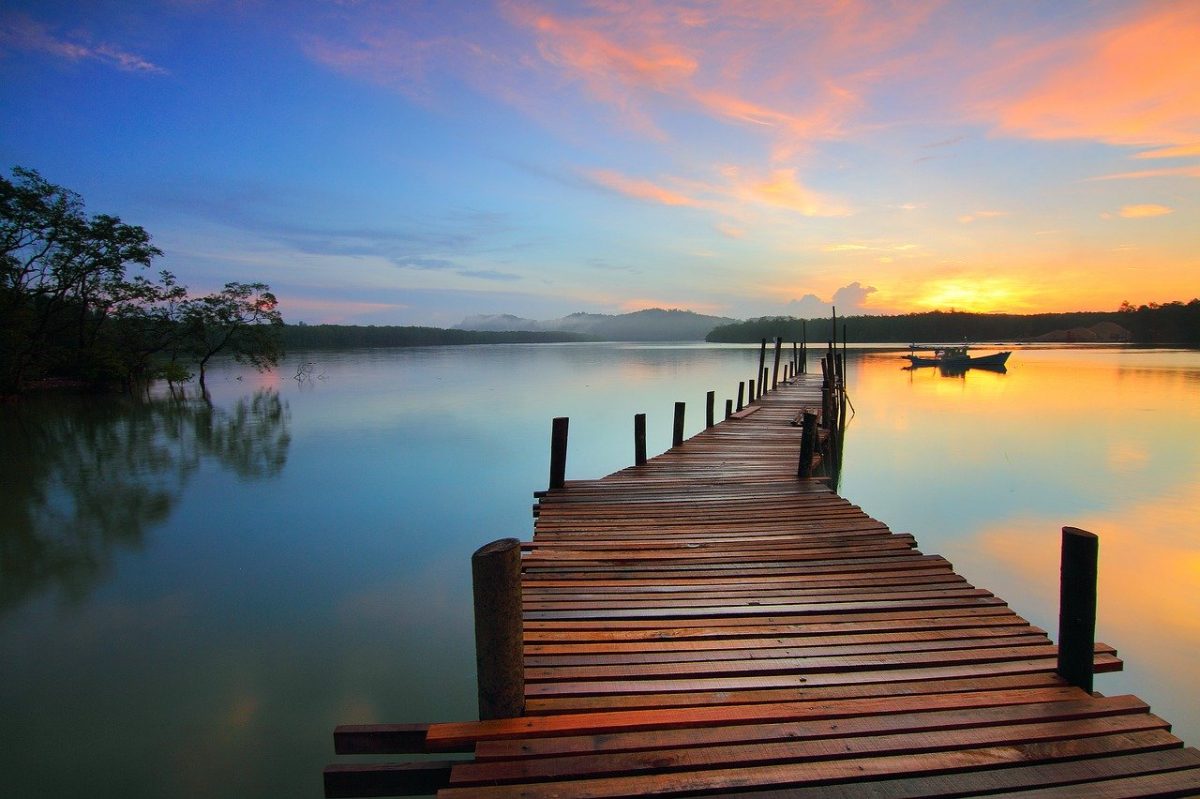 'Mornings are better when we can appreciate the sunrise.'
'Even a stormy morning can produce a beautiful sunrise.'
Ô, Sunlight! The most precious gold to be found on Earth.' – Roman Payne
'Someone's sunset is another one's sunrise.'
'With Sunrise You Rise.'
SUNRISE CAPTIONS ABOUT NATURE
One of the most fascinating phenomena of nature are sunrises. Whether you are watching the sunrise from the shores of a beach or from the top of mountains or from a flight or even from your balcony, each is a different sunrise and evokes so many thoughts that will kickstart the day for us.
Below are some of the most fabulous sunrise captions about nature – witnessing sunrise from the forests, beaches, mountains and more.
'Watching them was like watching the sunset and the sunrise, equally beautiful in different ways.' ― Shannon A. Thompson
'How glorious a greeting the sun gives the mountains.' – Unknown
We wanderers, ever seeking the lonelier way, begin no day where we have ended another day; and no sunrise finds us where sunset left us.' – Khalil Gibran
'Dawn in Mongolia was an amazing thing. In one instant, the horizon became a faint line suspended in the darkness, and then the line was drawn upward, higher and higher. It was as if a giant hand had stretched down from the sky and slowly lifted the curtain of the night from the face of the earth. It was a magnificent sight, far greater in scale than anything that I, with my limited human faculties, could fully comprehend.' ― Haruki Murakami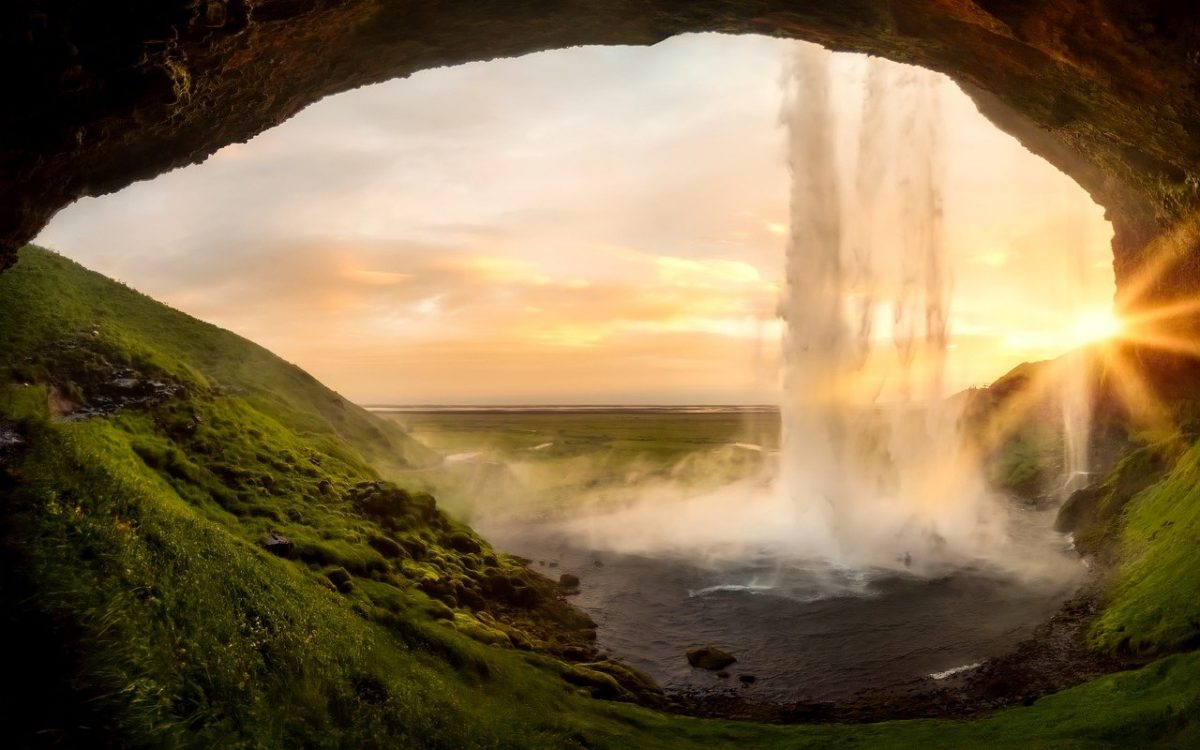 'You bend the laws of the universe when you ly," I say. "It's impressive. Defying gravity? Watching sunrises and sunsets from places Mother Nature didn't intend for you to watch them from? You really are superheroes, if you think about it.' ― Colleen Hoover
'If I should capture the most beautiful sunrise, only then, will I stop capturing them.' — Danikelii
'We need to be reminded sometimes that a sunrise last but a few minutes. But its beauty can burn in our hearts eternally.' – R. A. Salvatore
'During the night a fine, delicate summer rain had washed the plains, leaving the morning sky crisp and clean. The sun shone warm—soon to bake the earth dry. It cast a purple haze across the plain—like a great, dark topaz. In the trees the birds sang, while the squirrels jumped from branch to branch in seeming good will, belying the expected tension of the coming days.' ― Cate Campbell Beatty
I love watching sunrises and sunsets when I am traveling – Whether watching the sunrise amidst the temples of Bagan or the beaches or from a plane, I loved it all.
And yes, it is not the same every time! These sunrise captions perfectly paint the pictures of sunrise through the words.
'Creation is the vocal chords of God speaking each day through the colors of the sunrise, the vastness of the night sky, the teeming of life in the ocean, the majesty of the mountains.' ― Eric Samuel Timm
'Sunrise paints the sky with pinks and the sunset with peaches.' – Vera Nazarian
'For one minute, walk outside, stand there, in silence, look up at the sky, and contemplate how amazing life is.'
'Sunrise over the mountain-forest was gorgeous – Aurora brushing out her golden tresses with a comb of dark-needled pine and bare-limbed oak.' ― J. Aleksandr Wootton
'He watched the sunrise beyond the grape arbor. In the thin golden light the young leaves and tendrils of the Scuppernong were like Twink Weatherby's hair. He decided that sunrise and sunset both gave him a pleasantly sad feeling. The sunrise brought a wild, free sadness; the sunset, a lonely yet a comforting one. He indulged his agreeable melancholy until the earth under him turned from gray to lavender and then to the color dried corn husks.' ― Marjorie Kinnan Rawlings
'What a splendid pleasure is to say good morning to the morning sun!'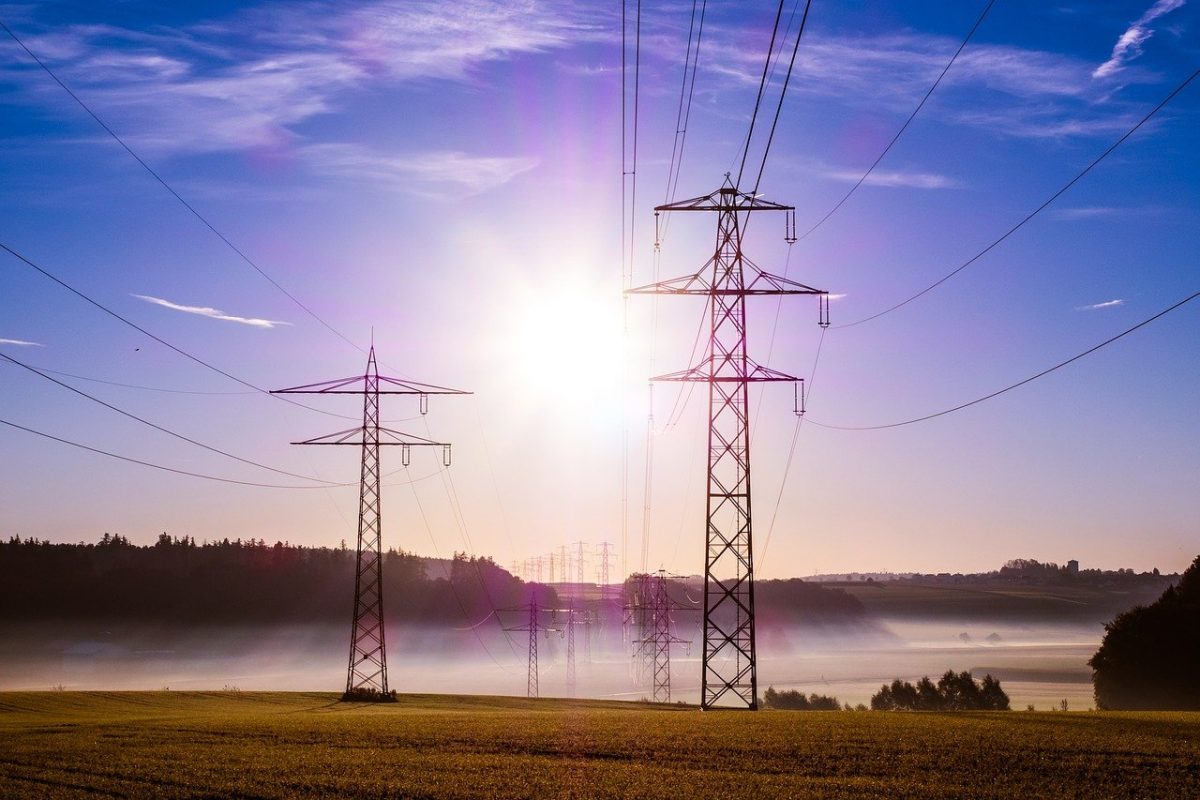 'At sunrise, the blue sky paints herself with gold colors and joyfully dances to the music of a morning breeze. — Debasish Mridha
'The sun, rising and setting in splendid colours, never grow tired of its admirers―much like a lady, aglow with grace, never grows tired of chivalrous acts or pretty flowers.' ― Richelle E. Goodrich
'A faint blush below the horizon, as the first kiss from the Sun wakes the Earth from its slumber.' — Meeta Ahluwalia
'Thin rays of orange creep up Tower Bridge and I realize I have never seen the sunrise from here. I had no idea that it could rise, almost perfectly, between the two towers of the bridge. This new light is a new day, and Timothy Squire and I watch it together.' ― John Owen Theobald
'I wanted everybody to see a sunrise and be knocked out by the miracle of it, the world being created every morning.' – Mordicai Gerstein
'To stand by the beds at sunrise and see the flowers awake is a heavenly delight.' — Celia Thaxter
'To see the world, things dangerous to come to, to see behind walls, to draw closer, to find each other and to feel. That's the purpose of life.'
'After making sure that the terrain would be undisputedly its own, the sun slowly and majestically emerged from its resting place and established absolute dominion in a matter of seconds, blissfully unaware that its conquest would not last for more than a day. Its swift triumph was marked by an explosion of radiance which overawed nature for a brief moment; therewith an orgy of birdsong, corrupted by sporadic and pretentious cocks' crowing, marked the beginning of another day.'― Nabil Saleh
'Next time a sunrise steals your breath or a meadow of flowers leaves you speechless, remain that way.' – Max Lucado
'The sky was looking cute, so as a good friend, I snapped a pic of it." – Unknown
'It was sunsets that taught me that beauty sometimes only lasts for a couple of moments, and it was sunrises that showed me that all it takes is patience to experience it all over again.' — A.J. Lawless
ROMANTIC SUNRISE CAPTIONS
They say that the beauty of nature can sometimes turn anyone into poets. There are many great sunrise poems and quotes on sunrise that will move you. So this is absolutely true. And I must add, sunrise and sunsets turn our hearts into romantics no matter where we are.
Don't we all dream of watching sunrise with our special someone? Well, these love sunrise captions and romantic sunrise quotes take the dawn to a whole new level.
Reading these will make you want to go on a trip with your love to watch the stunning sunrises.
Well, I hope to inspire you to set off on escapades through these beautiful romantic sunrise captions. Enjoy!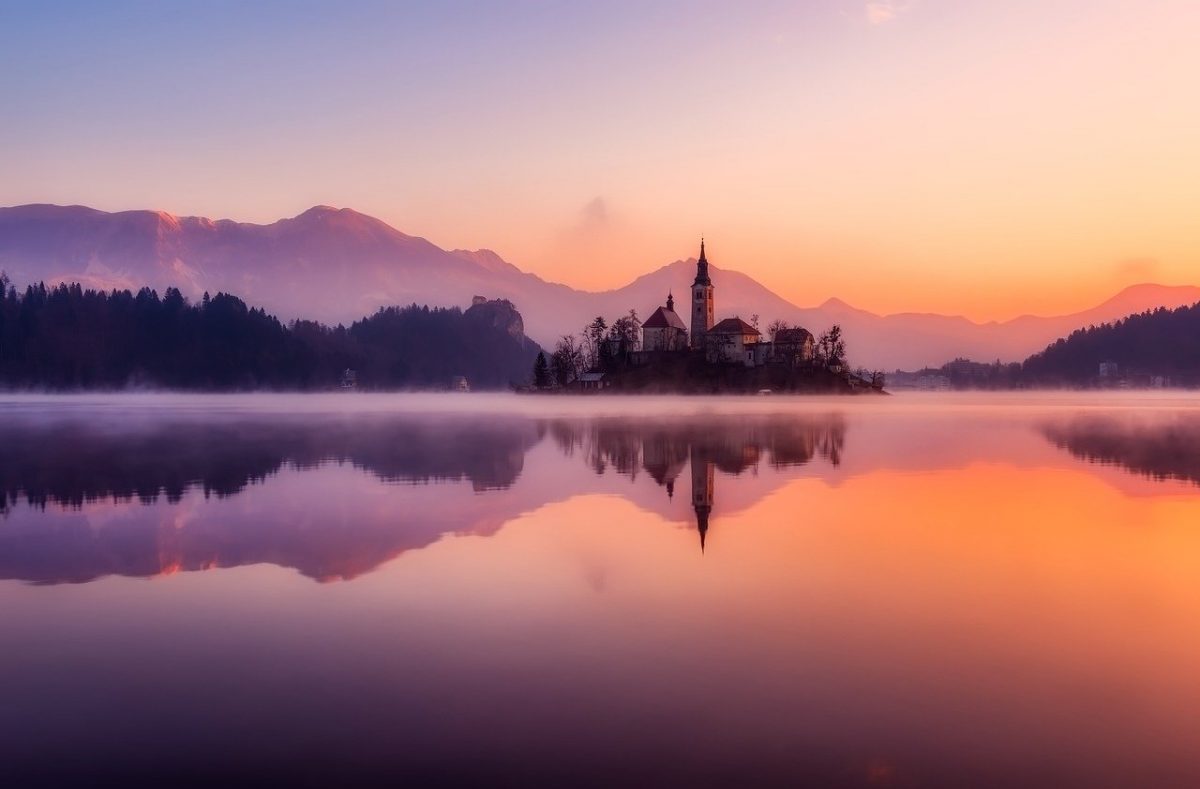 'The most beautiful sunset is when you have it with your beloved one and the most beautiful sunrise is quite the same.' ― Galina Nelson
'It's the hour when night breaks away from the day, my dove, let me go.' – Jean Genet
'And yet day and night meet fleetingly at twilight and dawn," he said, lowering his voice again and narrowing his eyes and moving his head a quarter of an inch closer to hers. "And their merging sometimes affords the beholder the most enchanted moments of all the twenty-four hours. A sunrise or sunset can be ablaze with brilliance and arouse all the passion, all the yearning, in the soul of the beholder.' ― Mary Balogh
'Wrapped within another's arms further intensifies the divine beauty of a sunrise.' – Virginia Alison
'Seduce me at sunrise, dance with me barefoot in the dew on the grass, make me wet and warm, and loved.' ― Bodhi Smith
'I thought I wanted caprice and fire, but it turns out that what I really want is someone who will wake me up early so I don't miss a sunrise.' ― Jenna Evans Welch
'My love, we can close our eyes but we cannot stop the sunrise.' ― Kamand Kojouri
'The peach gown she'd chosen was the color of the sunrise, the rippling watered silk seeming to subtly change from rose to pink to nearly orange in different lights. She'd fallen in love with it at once.' ― Elizabeth Hoyt
'I will always be that girl who gets excited when the sky turns pretty colors.' – Unknown
'Listen to the sunset. See its pretty hue. When you see it, think of me and I'll think of you.' ― Oksana Rus
'She was a sunset type of girl, and he was a sunrise kind of guy. They lived on opposite ends of the day but together made up a whole sky.' – Unknown
'Surprises are one of the secrets of a good relationship. Find someone who, out of the blue, will grab you, and a blanket, take you to a secluded spot and canoodle as the sun rises.' ― Virginia Alison
'Don't waste sunrises on people who will escape by dusk.' – Unknown
'And I was your moon because I shined brighter than any other star in your universe and you were my darkness. Without you, I could not see the depth of my light and with you, I could set the night a glow. So we needed one another—the dark and the light. Your fear. My courage. Connected, but separated. Different, but the same. A synergy that made no sense, but every bit of sense. We were neither a beginning, nor an end. We were somewhere in between our madness at sunset and the reality we awakened to with each sunrise. We were the ghosts of timing and fate. We were neither fantasy nor reality. We were a purpose somewhere in between.' ― Shannon l. alder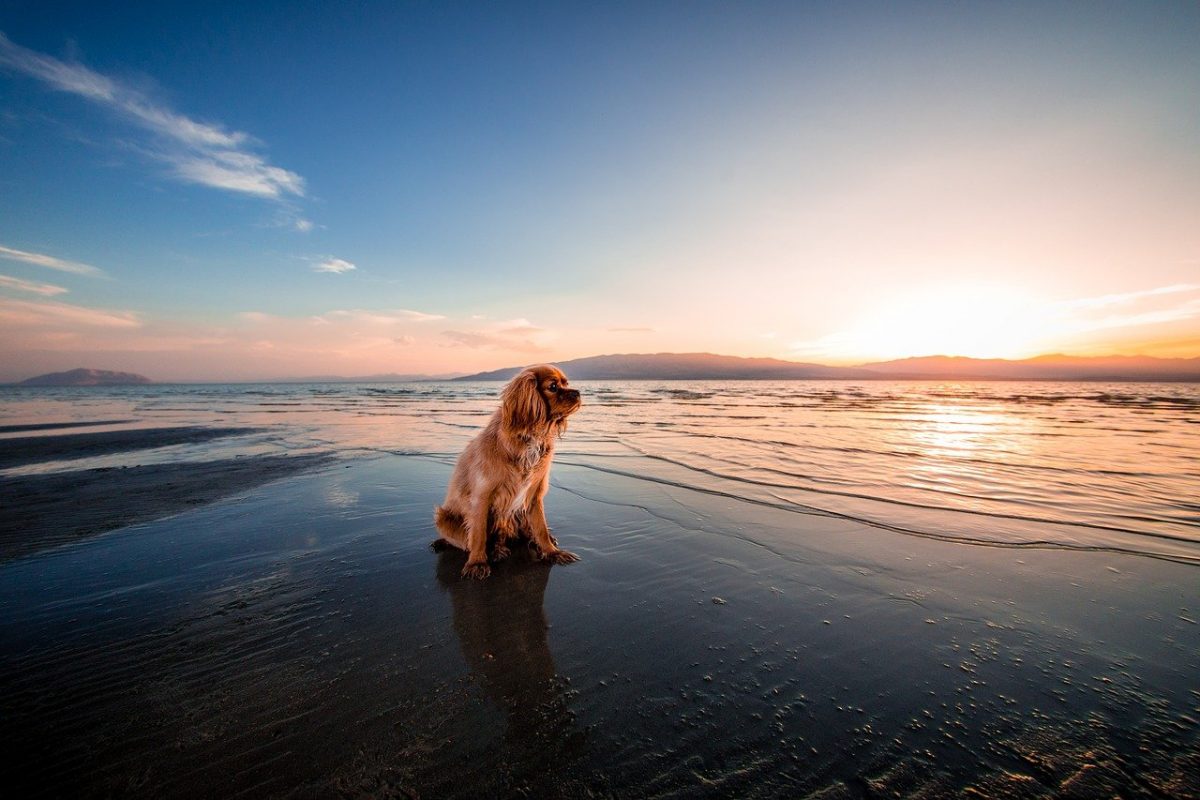 'Someday, you will find the one who will watch every sunrise with you until the sunset of your life.' – Unknown
'True love is the tide that pulls out to sea, but always returns to kiss the shore at sunrise.' ― Shannon L. Alder
'I feel so grateful to discover that each new day brings me the opportunity to watch the sunrise and fall in love with you again.' ― Steve Maraboli
'Like a sunrise, you'll be my own favorite!'
'Come sit with me, and we can watch the sun stretch in the sky as our city wakes, ever to slowly into a beautiful day.' – Unknown
'You are my sunshine, my only sunshine, you make me happy when skies are grey.'
'O sky above me, you modest, glowing sky! O you, my happiness before sunrise! Day is coming: so let us part!' ― Friedrich Nietzsche
MOTIVATIONAL SUNRISE QUOTES
Need more sunrise captions? Well, keep scrolling. Sunrise is the start of the day, so it is something to look forward to get the day going, to achieve our goals and dreams. I
If you are looking for some inspirational captions about sunrise that will motivate you to get things done, I'd highly recommend to check these epic sunrise and sunset quotes below.
'The sun will rise and set regardless. What we choose to do with the light while it's here is up to us. Journey wisely.' – Alexandra Elle
'The darkness is at its deepest just before the sunrise.' – Voltaire
'One grateful thought is a ray of sunshine. A hundred such thoughts paint a sunrise. A thousand will rival the glaring sky at noonday – for gratitude is light against the darkness.' ― Richelle E. Goodrich
'Opportunities are like sunrises. If you wait too long, you miss them.'— William Arthur Ward
'I love that this morning's sunrise does not define itself by last night's sunset.' – Steve Maraboli
'Evil exists in this world because it has its place. For had you never sat blindly through the darkness of night, your eyes wouldn't turn toward the sunrise to appreciate its warmth and illumination.' ― Richelle E. Goodrich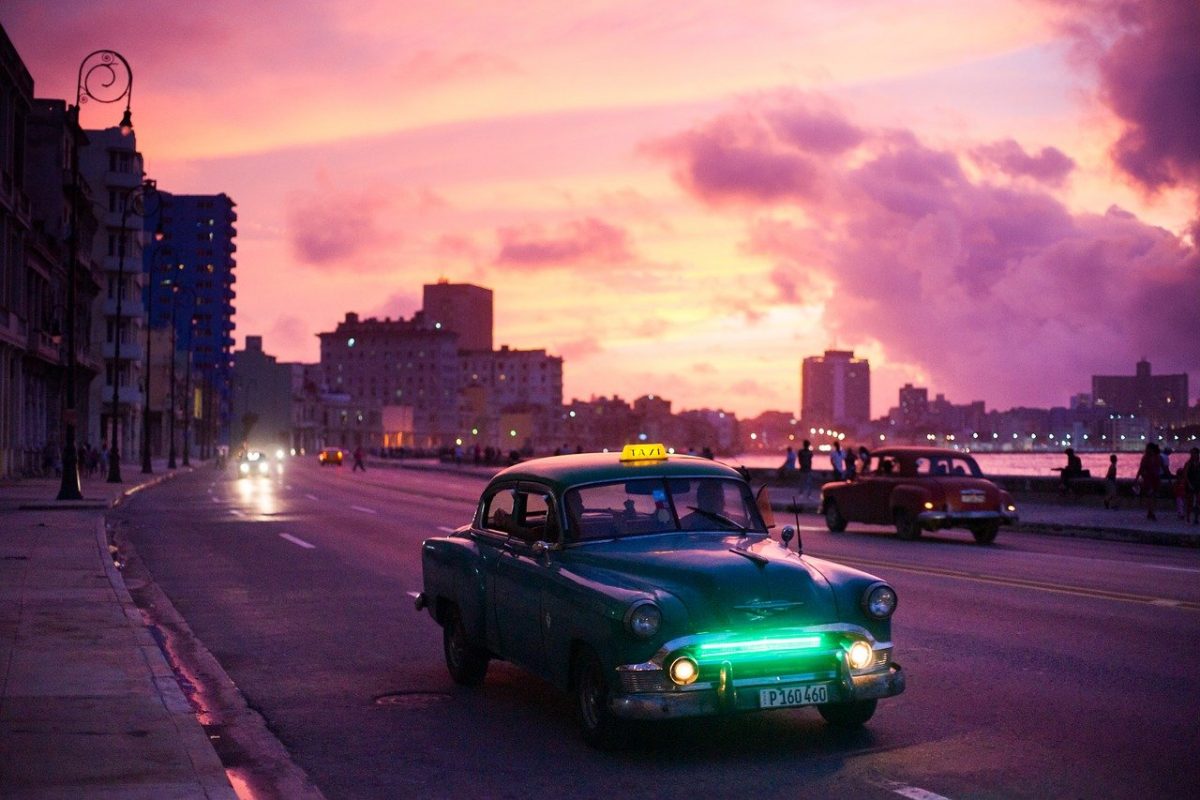 'To see the world, things dangerous to come to, to see behind walls, to draw closer, to find each other and to feel. That's the purpose of life.'
'Sunrise is the reminder that we can start new beginning all over again.' – Rupal Asodaria
'If you are in a beautiful place where you can enjoy the sunrise and sunset, then you are living like a lord.' — Nathan Phillips
'Rest but never quit. Even the sun has a sinking spell each evening. But it always rises the next morning. At sunrise, every soul is born again.' – Muhammad Ali
'Every sunset is also a sunrise; it all depends on where you stand.' – Karl Schmidt
'At every sunrise, I renounce the doubts of night and greet the new day of a most precious delusion.' – Czeslaw Milosz
'For one minute, walk outside, stand there, in silence, look up at the sky, and contemplate how amazing life is.'
'There are those who fear the sunset, worried they will never see light again. There are those who ignore the sunrise, squandering dawn, believing they will never run out of daylight. And then there are those who have learned to live in the sun's warmth, gauging time by its positions, thankful at night that the day happened. Be aware of time. Use it wisely. Be thankful for the light allotted.' ― Richelle E. Goodrich
Perfectly or imperfectly the sun rises, we still need it to keep ourselves shinning.
'Maybe she saw the sweet persimmon sunrise─or maybe she was already too far gone.' ― Shirley A. Martin
'In someone's darkest hour your simple act of kindness may imitate the sunrise, and to sad eyes you become their only source of light.' ― Richelle E. Goodrich
'The darkest part of the day is the minute before sunrise, so when you feel you're in the darkest part of your life, remember that your sunrise is just a minute away.'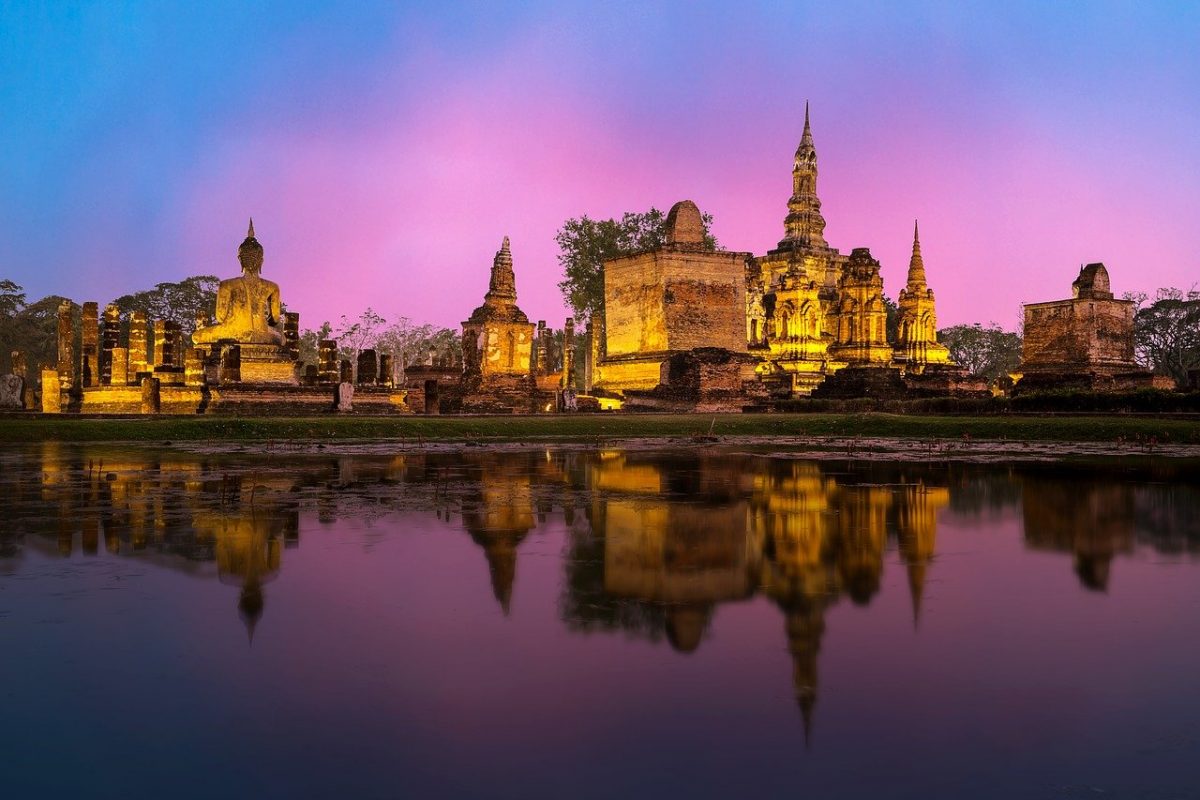 'It is during our darkest moments that we must focus to see the light.'
'Even the darkest night will end and the sun will rise.'
'What I know for sure is that every sunrise is like a new page, a chance to right ourselves and receive each day in all its glory. Each day is a wonder. – Oprah Winfrey
There was never a night or a problem that could defeat sunrise or hope." – Bernard Williams
'We can only appreciate the miracle of a sunrise if we have waited in the darkness.' – Sapna Reddy
'May the sunshine not on you, but within you.' – Unknown
'It seems there is more interest in sunsets than sunrises. Perhaps because innately we fear the dark.' ― Richelle E. Goodrich
'They began their climb, already weary, and the sun tried to steal whatever strength they had left. It was another god, a forgotten god, who gave a daily reminder and was forgotten again each night.' ― Dean F. Wilson
'Dawn and its excesses always reminded me of heaven, a place where I have always known I would not be comfortable.' ― Marilynne Robinson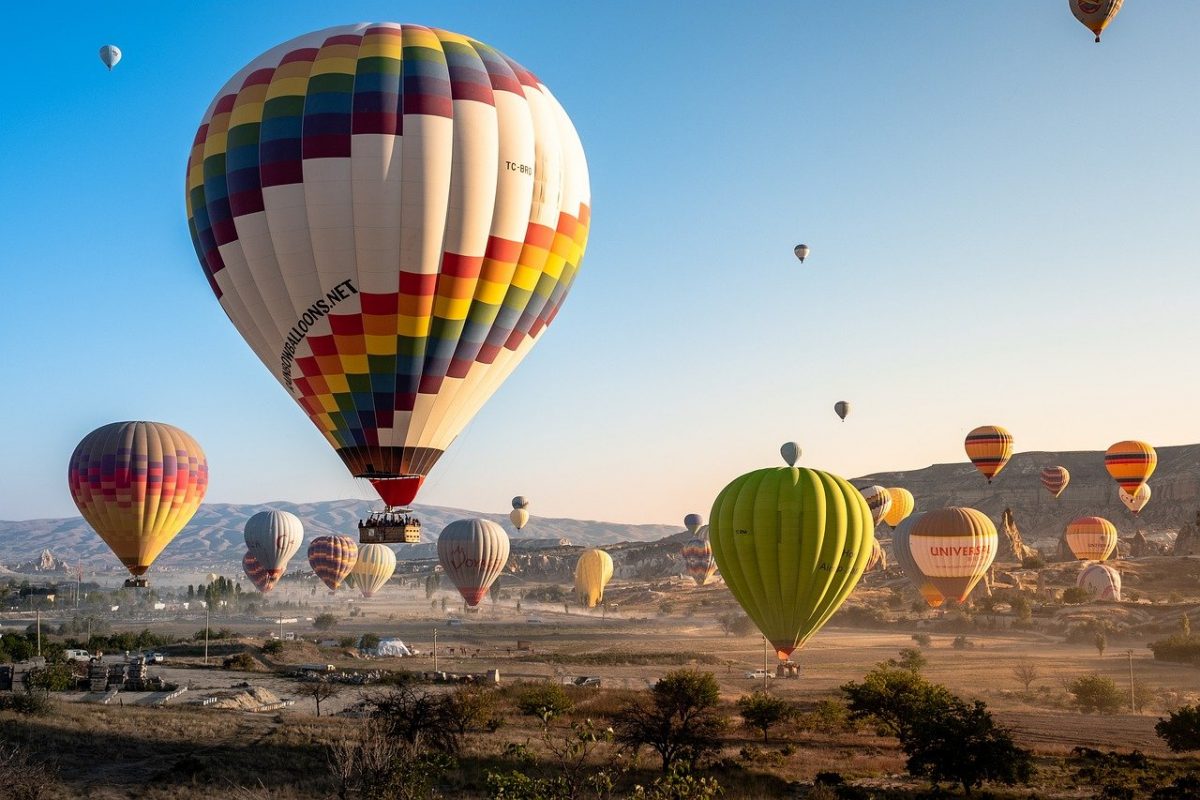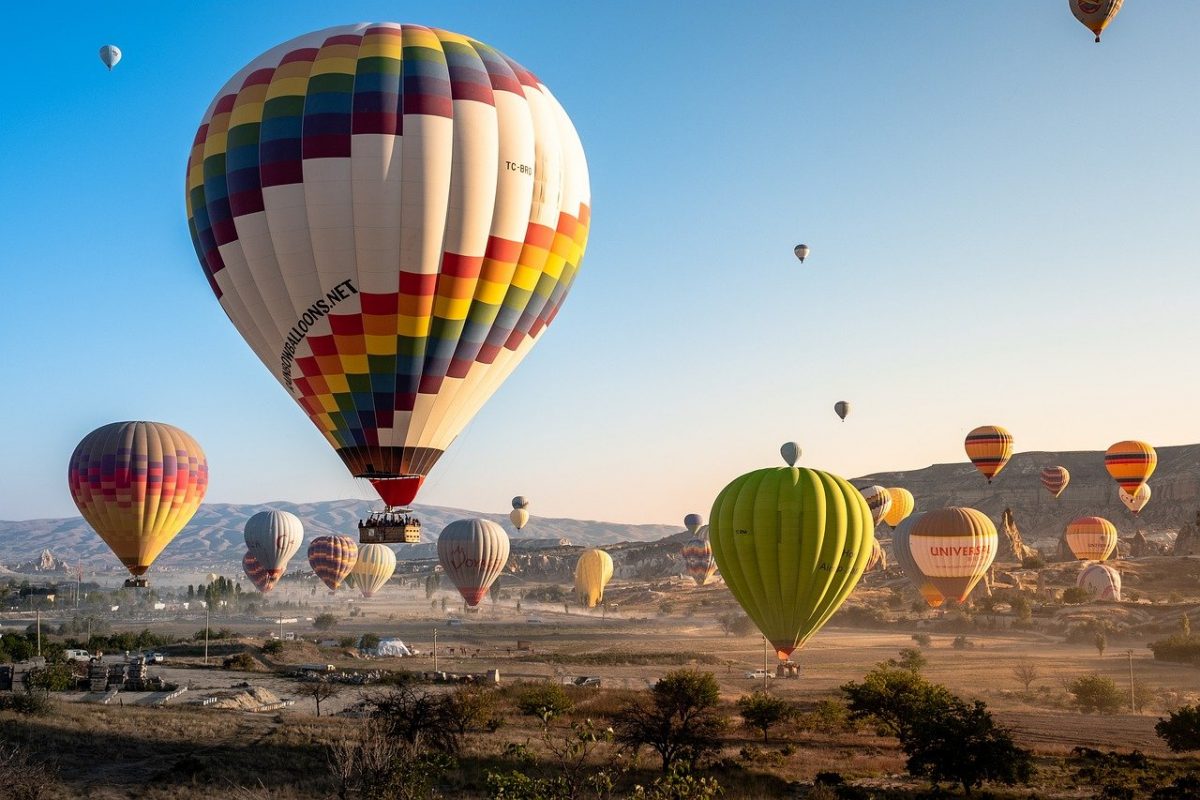 MORE INSPIRATION CAPTIONS FOR SUNRISE
More sunrise captions coming your way! Here are some more Instagram sunrise captions perfect for the mood.
'There's always a story. It's all stories, really. The sun coming up every day is a story. Everything's got a story in it. Change the story, change the world.' ― Terry Pratchett
Turn your face to the sun and all of the shadows fall behind you.
'If you want to be reminded of the love of the Lord, just watch the sunrise.' ― Jeannette Walls
'Sunrise reminds us, that while there are clouds in life. The beauty is in the way, the light shines through them.'
'The darkness that follows a sunset is never so dark that it can change the inevitability of a sunrise.' – Craig D. Lounsbrough
'There is, I have heard, a little thing called sunrise, in which the sun reverses the process we all viewed the night before. You might assume such a thing as mythical as those beasts that guard the corners of the earth, but I have it on the finest authority, and have, indeed, from time to time, regarded it with my own eyes.' ― Lauren Willig
'Cherish the times you can watch the sunrise, there's only so many in a lifetime.' – Unknown
'Even when the sky is filled with clouds, there is always sun shining above them.'
'The sunrise, of course, doesn't care if we watch it or not. It will keep on being beautiful, even if no one bothers to look at it.' – Gena Amole
'As I watched the sun began its daily routine, casting golden hue and illuminating cities, I wondered, "what an exemplary way to start my daily routine?' ― Val Uchendu
'If you were born with the weakness to fall, you were born with the strength to rise.'
'Every morning is a revolution against the darkness!' ― Murat ildan
'If the sunset and sunrise are for sale, I will buy it even it's expensive.' ― El Fuego
'Watching sunrises around the world is boring.' – Said no one ever.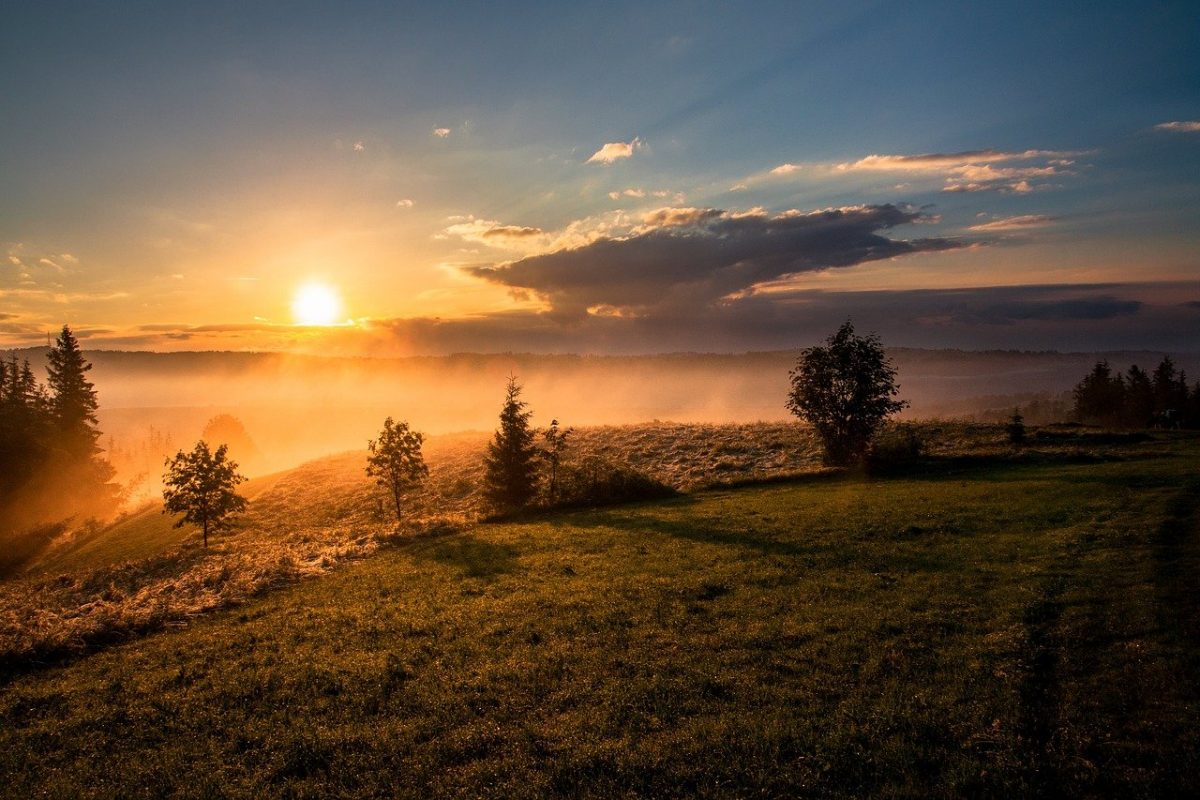 'I don't believe that the course of anyone's lifetime has ever been as unerring as that of the rising and setting sun, but I know many lives that have been just as inspiring.' ― Richelle E. Goodrich
'No matter where the sun hides, but when it shines. It shines always bright.'
'Another day is breaking, bright sunshine upon waking. I rise to greet the morning light, more memories in the making.'
So that's it about the best sunrise captions! Hope you liked this exhaustive list of the most amazing sunrise captions for Instagram! If you have any more beautiful sunrise quotes that have been missed, do let me know in the comments below!
If you enjoy reading quotes, also check out these posts below: