There are many incredible things to do in Cayucos CA, from gorgeous beaches, hiking trails, the best wines, and stunning views. It is one of the best northern California Coastal getaways attracting many families with kids thanks to many outdoor activities.
Cayucos is located on Estero Bay in San Luis Obispo County, between Los Angeles and San Francisco, on the famous Pacific Coast Highway.
You can easily add it to a weekend road trip itinerary to go back in time with its amazing beaches and lovely architecture.
Cayucos was an abundant Spanish ranching land for many decades and was filled with dairy cows and lush fields.
Captain James Cass founded this beautiful city later and built a pier. From then on, Cayucos became a prominent port city along the coast.
Today, Cayucos is another charming town with traces of history throughout the city.
Whether you want a romantic getaway with your special one or planning a fun weekend with kids, this guide covers all about the best Cayucos attractions and Cayucos things to do, including free items, the best time to visit, what to pack, where to stay, and valuable tips for a fantastic trip.
BEST TIME TO VISIT CAYUCOS
Cayucos is a year-round destination. I have visited Cayucos during the spring and summer months and loved both visits, although I am partial towards Spring as I love viewing wildflowers.
Summers are dry and have longer days. But that is an advantage if you want to spend long hours on the beach.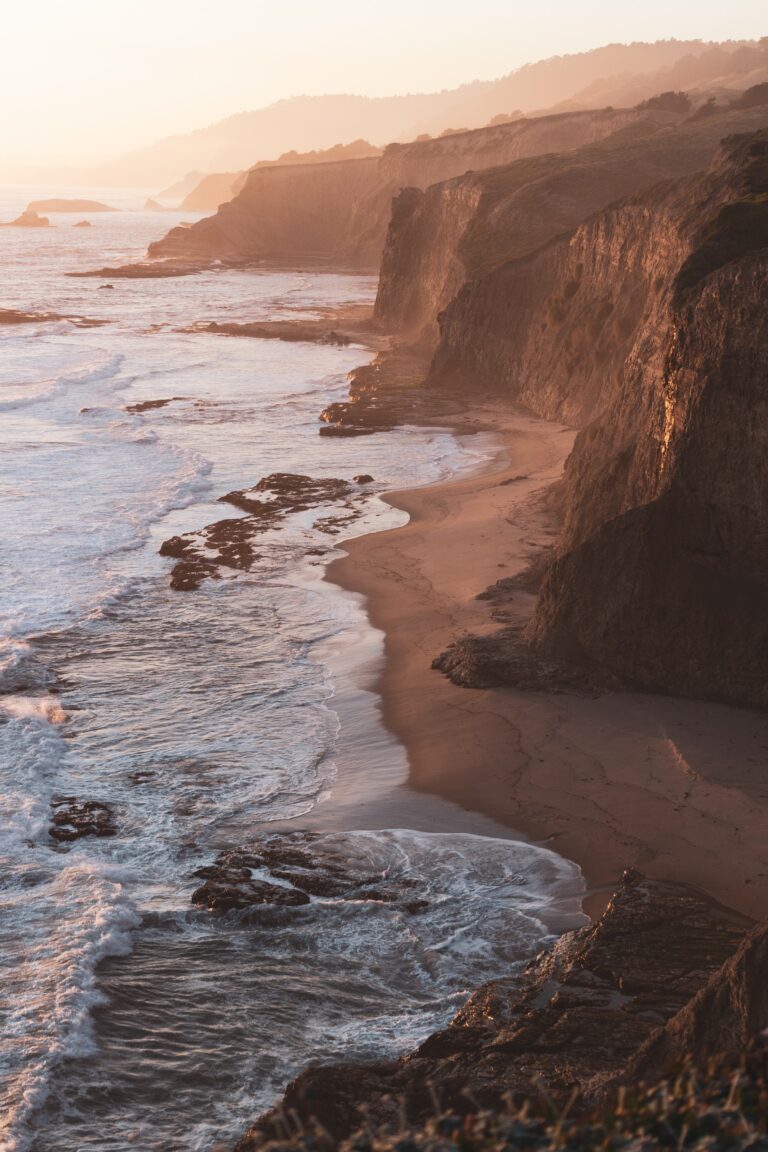 Fall is another beautiful time to visit Cayucos if you are a wine lover wanting to go on a wine-tasting spree and admire the undulating hills of this wine county region. The days are not foggy, and you will get better views during the middays.
Winter can be accompanied by rain, but if exploring this gorgeous town is your prime priority, pop on a light windproof jacket and set on your exploring mode.
TOP THINGS TO DO IN CAYUCOS
STROLL THE CAYUCOS PIER
One of the top things to do in Cayucos is to enjoy walking along the pier.
The 982-foot pier was built in 1872 by Captain James Cass and played a significant role in the development of Cayucos. It helped buy and sell goods and was an important port during the early days.
The pier was damaged due to windstorms in the later years but was revamped in 2015, and now this is one of the top Cayucos attractions.
Stroll on the pier and enjoy the fantastic sunset vistas. Reel in some trouts, as you don't need a license to fish along the Cayucos pier.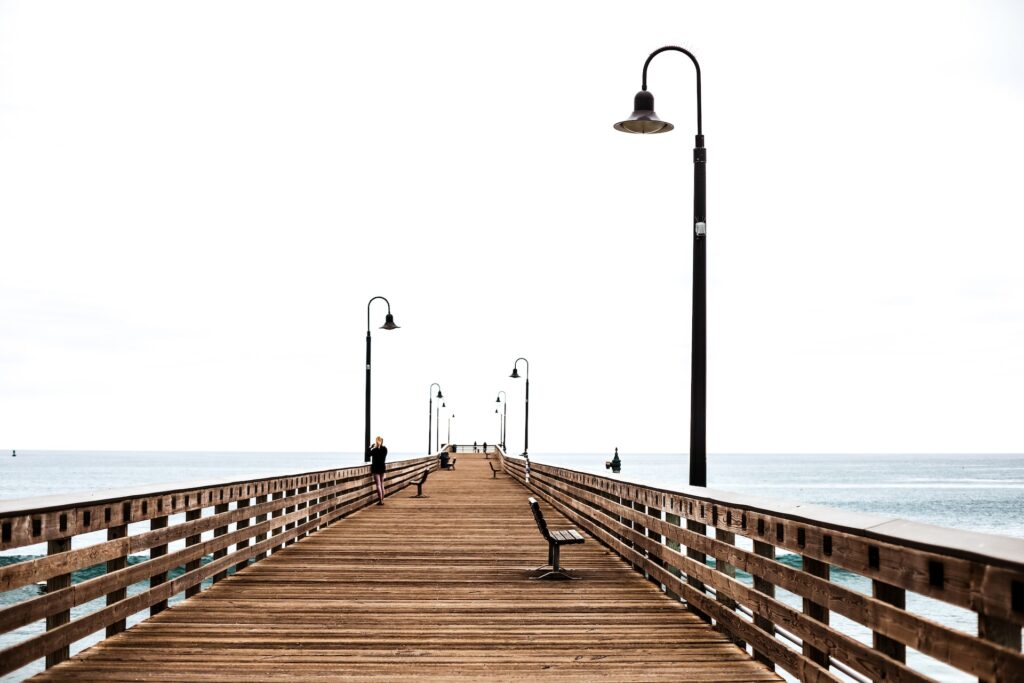 You can rent fishing gear from the nearby kiosks. Night fishing on this pier is yet another popular activity in the area.
Cayucos sits along the West Coast, a central migratory path for Whales in California. So the pier is one of the prominent locations to spot Whales.
You will see gray whales heading South if you visit Cayucos from December to January. If you visit during March and April, you will see them heading North after their migratory trip.
Enjoy the distant views of Dolphins from the pier. Make sure to click on candid pics and videos on this photogenic pier, along with whales and Dolphins in the backdrop.
Also, a photo spot with a jumping Dolphin statue is at the dock's base.
You might bump into many Surfers since the Pacific waters are ideal for Surfing. The pier is the best place to get incredible views of Surfers.
Grab your favourite snack from one of the many cosy cafes and seafront restaurants nearby. There is a free parking lot near the pier; alternatively, you can park on the street nearby.
TAKE THE MURAL TOUR
If you enjoy street art, take the self-guided Mural tour, one of the best things to do in Cayucos.
Cayucos, a small town of less than four square miles, can be covered in a single day via a walking tour. The murals and wall paintings add an additional charm to the tour.
There are around nine beautiful murals which are created by local artists and it throws light on various historical and environmental topics.
Some Murals have been added in recent days to create awareness among the public. One of them is the plastic bottle cap mural, a work-in-progress art asking the public to maintain cleanliness in Cayucos.
Walking along the pier, you will notice many other murals in the local shops, like the surfing kiosks.
If you love paintings, check out the 13 antique western paintings inside the Old Cayucos Tavern nearby. Don't forget to click pics in front of the Wild West scene mural outside Old Cayucos Tavern.
WALK DOWNTOWN CAYUCOS
One of the cool things to do in Cayucos is to explore the downtown, a major attraction in this beautiful townlet adorned with quirky shops, boutiques, art galleries and several cosy dining options.
Head North of the Downtown to stop by the Cass house, a wooden building built in the 19th century and was also James Cass's residence, founder of Caycuos and the one who built the historic pier.
Take an evening stroll along Ocean Avenue to check out the various cafes and galleries.
There are cute souvenir shops and surfing shops like Good Clean Surf and Sports to rent your beach and surf gear.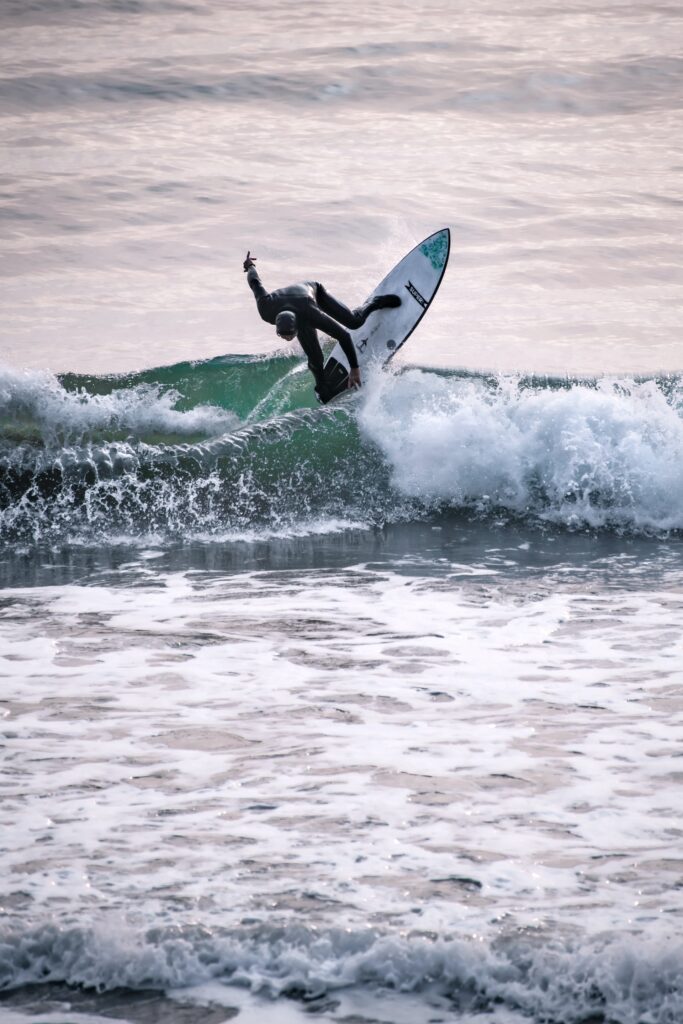 Check out the vintage-look saloon, which was once a partying place for the locals but is now a prominent attraction.
The mural on its side wall will take you back to those days. Also, visit Main Street Antiques to browse vintage collectables like furniture and other handmade works.
Thanks to the moderate weather throughout the year. Downtown hosts several festivals like the Cayucos Food & Wine Festival, Cayucos Farmers Market and Sea Glass Festival.
Downtown is also the location of fun seasonal events like the Sea Glass Festival, Cayucos Food & Wine Festival, and Cayucos Farmers Market. There's always something happening here!
CAYUCOS FARMERS MARKET
One of the fun things to do in Cayucos is to visit the Farmers market to get in touch with the local farmers and to learn about how Farm-to-table works.
Head to 10 Cayucos Drive, next to the beach, to buy fresh produce, flowers and fruits. Enjoy the live music concerts while you stroll along the market.
Timings: Every Friday between Memorial Day and Labor Day: 10 AM to 12:30 PM
VISIT THE CAYCUCOS HISTORICAL SOCIETY AND MUSEUM
One of the free things to do in Cayucos is to visit the Historical Society and Museum, located inside the Cayucos Chamber Visitor Center next to the pier in the Vets Hall.
The museum was established in 2013 to collect and preserve historical artefacts related to Cayucos history and to create awareness among the public about the importance of history and culture.
Browse various sections of the museum to see more than 1000 images, the items used by Captain Cass, several rotating exhibits and antiques related to the ealry settlers of the town.
The museum hosts community-based events and educational programs and is open weekly.
SHOP FOR ANTIQUES
If you are inquisitive about collecting antiques, Cayucos has many of them and shopping for antiques is one of the cool things to do in Cayucos.
Three locations are popular among the locals and tourists to see and buy Antiques in Cayucos.
Check out Remember When, a three-storey Ocean Avenue building with a sizeable collection of antiques, including apparel, furniture, vintage clocks, customized jewellery and home decor.
Walk a few meters ahead, and you will find Remember When Too, a pretty building stored with rare vintage collectables.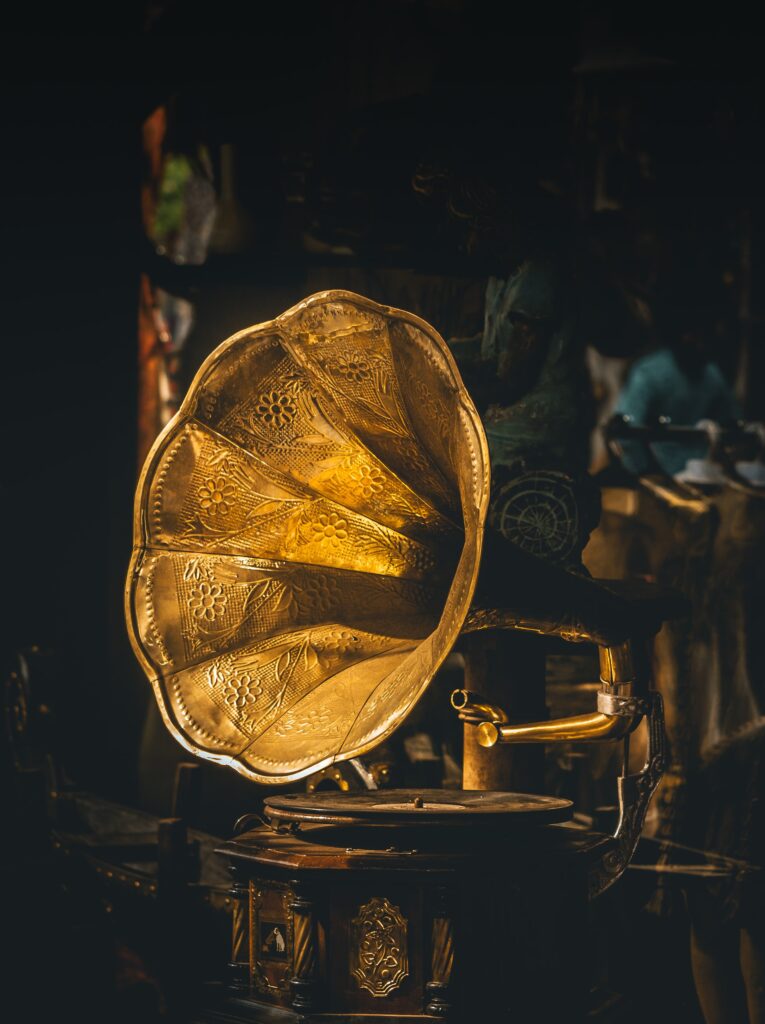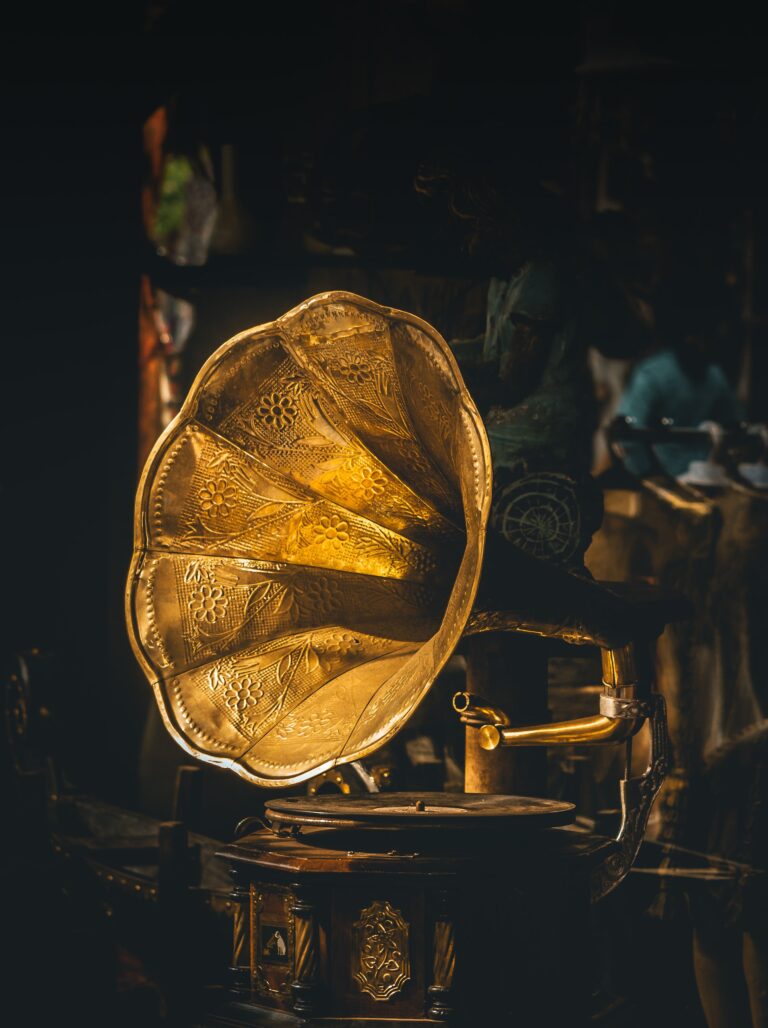 Check out Main Street Antiques on North Ocean Avenue between D Street and Cayucos Drive. You will find unique vintage furniture, painted tables and other home decor here.
There are many other small antique shops where you will find old garden and farming equipment, quirky signboards and other antiques.
Cayucos also hosts a semi-annual antique fair, which should not be missed if you are in Cayucos around that time.
GO WINE TASTING ALONG THE PACIFIC COAST WINE TRAIL
One of the fun things to do in Cayucos is wine tasting along the renowned Pacific Coast Wine Trail.
PCT features many boutique wineries known for their world-class wines and unique wine-tasting rooms.
Check out Cayucos Cellar inside an antique diary at the base of Cayucos hills. You can take a guided wine-making tour here, but they have wine-tasting rooms in Cambria.
Visit the Harmony Cellars, another stunning winery in the Cayucos wine region, located atop the hill from the town of Harmony.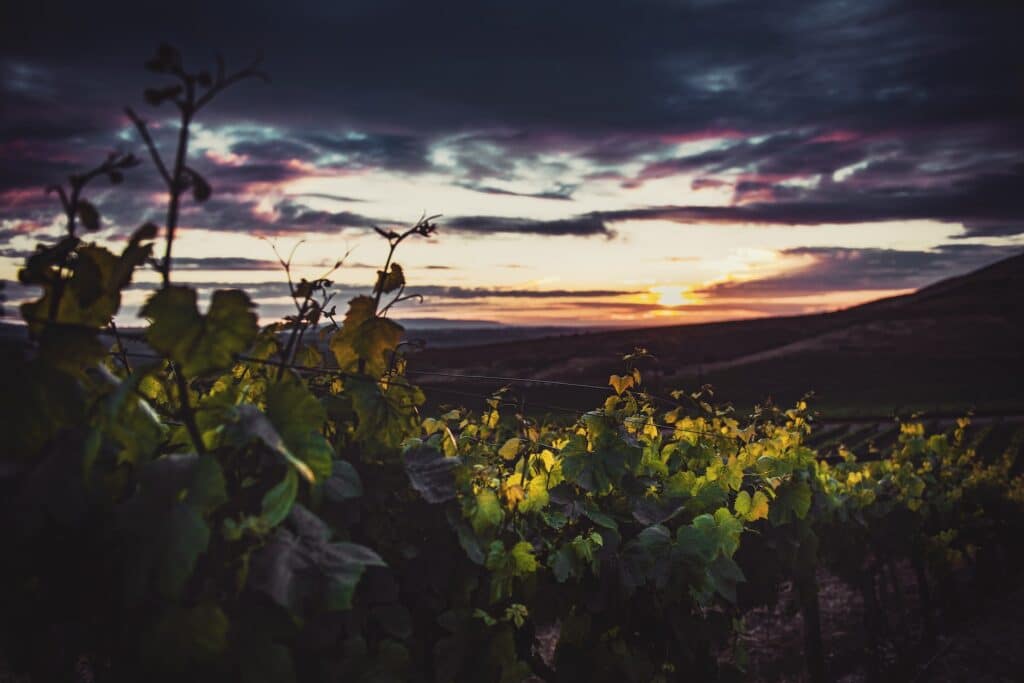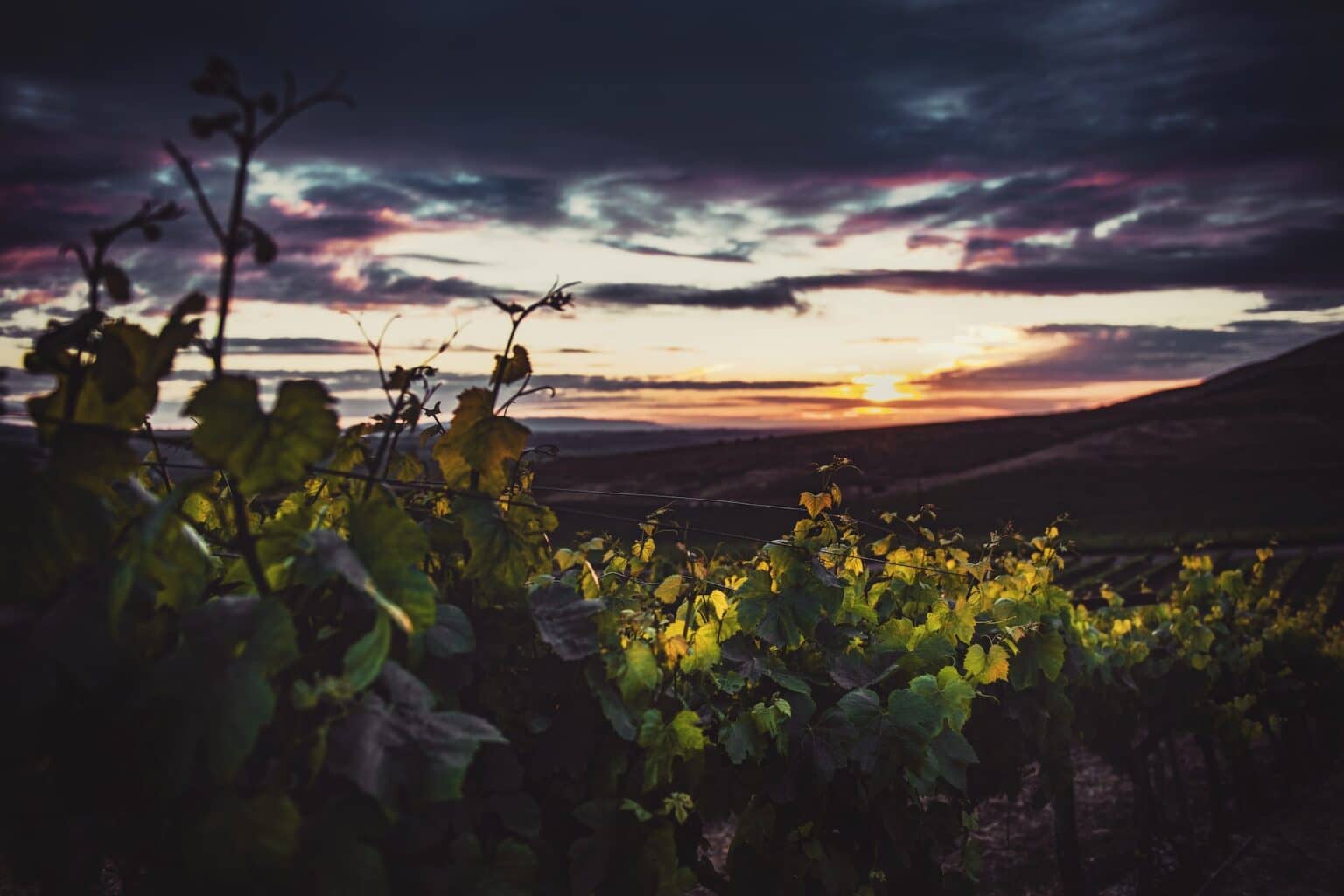 They are recognized for their best wines and also lower prices. Harmony Cellars source varieties of grapes for their different wine flavours from the Central Coast.
Enjoy their wine-making tour and savour their notable wine flights, including the famous Tannat, Zinfandel and Petit Sirah overlooking the lush pasturelands from the patio.
If you have spare time, drive on the beautiful Highway 46 to nearby Paso Robles, around 40 minutes from Cayucos, a prominent wine county region in Central California, to check out other state-of-the-art wineries.
Most wineries are always busy and crowded for wine tours; reserve tables and book tours before your visit.
GO HIKING & TIDE POOLING ON THE COASTAL CLIFFS
If you are looking for things to do in Cayucos this weekend, head to Estero Bluffs State Park, a gorgeous 353-acre shoreline refuge located North of the town.
The park area was initially used as a ranch during the peak dairy boom in Cayucos, but the efforts from the locals were received positively, and the land was converted into a state park in 2002.
Unwind on the beach at Villa Creek in the Park, explore the dunes and rocky coves or click pics along with the shipwreck named Point Estero.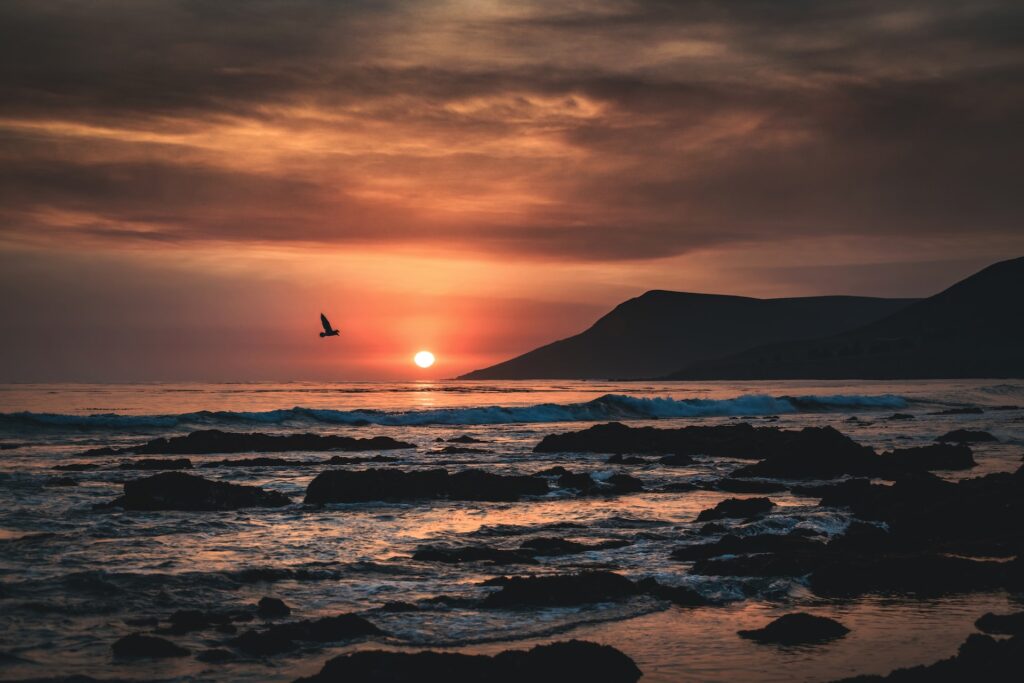 The park is known for its hiking trails and is a popular tide-pooling area in Cayucos.
Hike along the Estero Bluffs Trail, a 4-mile loop trail which runs parallel to the water and is an easy hike suitable for all hikers.
Estero Bluffs Trail is also one of the vantage points in the area for the best sunset views and to get distant views of the iconic Morro Rock.
You will also get opportunities to see marine life up close in Estero Bluffs State Park when the tides are low.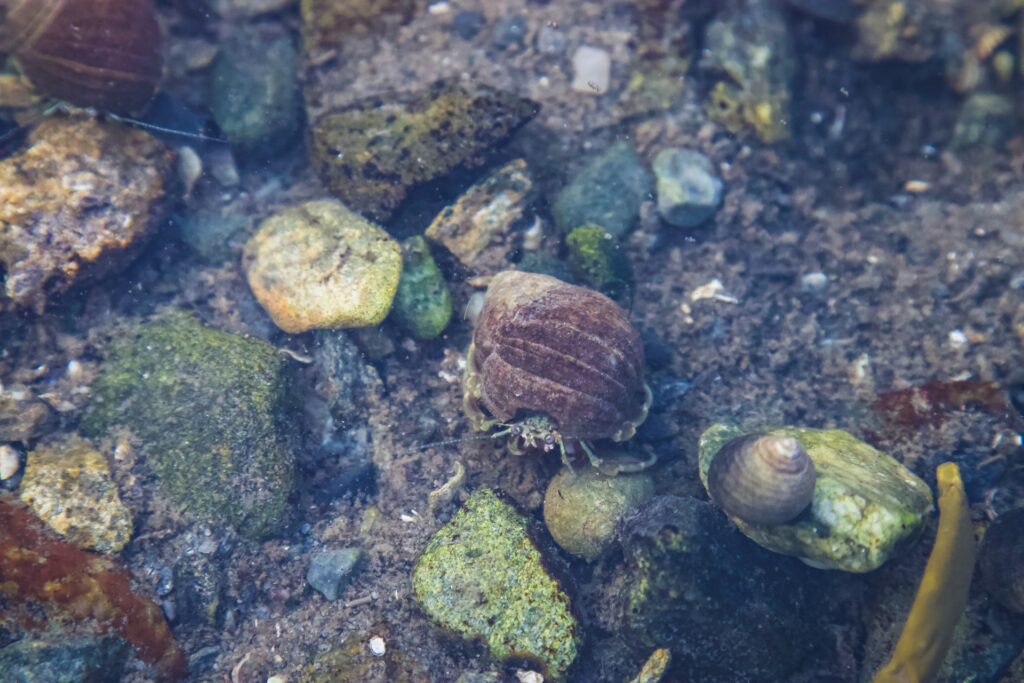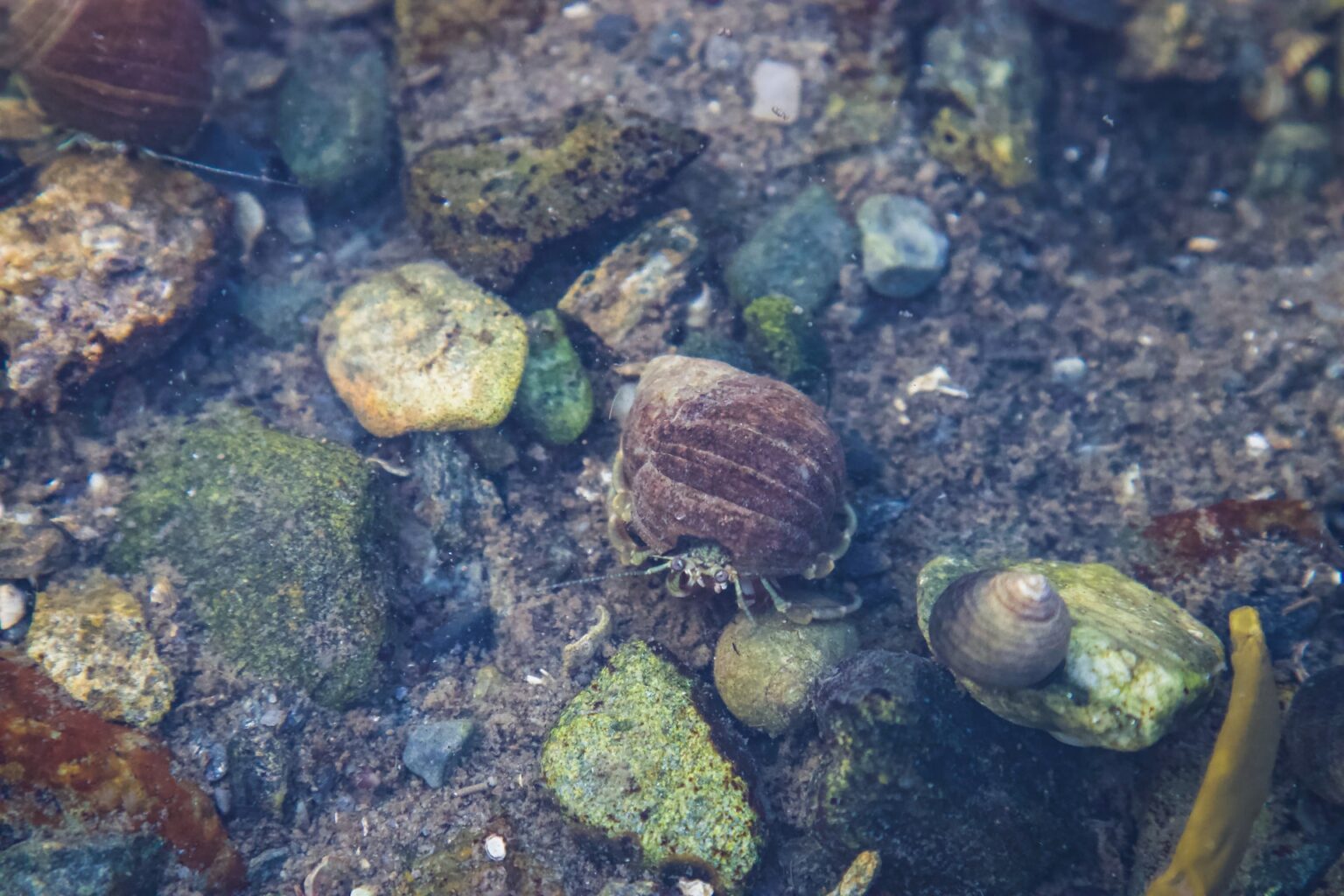 Enjoy watching sea urchins, mussels, crabs, snails and sea anemones. Make sure not to step on or touch them. Ensure to wear proper footwear since the edges of the tide pools can be slippery.
Check out the Moonstone Beach Boardwalk, a beautiful one-mile boardwalk that runs along the coast and is located nearby if you have spare time and looking for more adventures.
Parking is available along the side of Highway 1. Dogs on leashes are allowed on the trail's southern end near San Geronimo Road.
Timings: 6 AM to Sunset throughout the week.
DO OTHER CAYUCOS HIKES
Visit the Whale Rock Reservoir, located at a 30-mile driving distance from Cayucos. The reservoir sits on a massive 38,000 acres plot and features 3-miles of beautiful hiking and biking paths.
The trail is easy and is one of the offbeat things to do in Cayucos. You will be greeted with the best reservoir views from atop the trail. Alternatively, go mountain biking if you don't prefer to hike.
You might spot vibrant birds around the reservoir, including bald eagles, ospreys, and other migratory birds.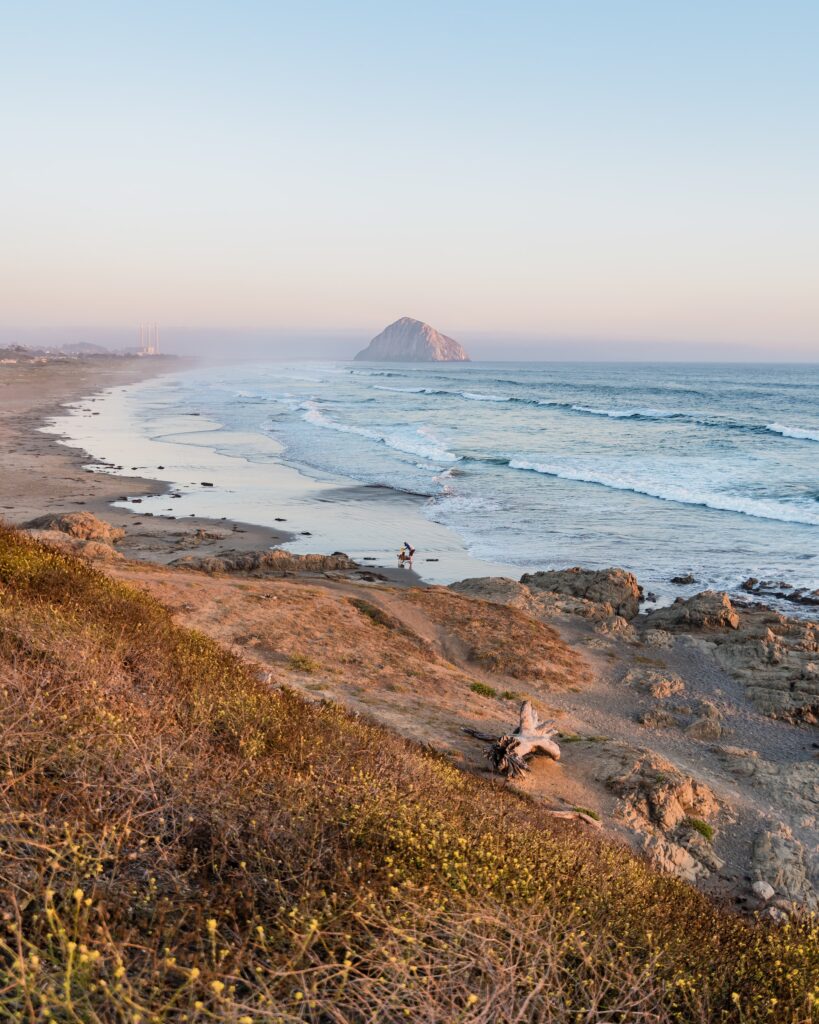 Be sure to see the earthen Whale Rock Dam. Have a picnic lunch around the dam overlooking the beautiful reservoir. Dogs are also allowed.
Another offbeat hike around this area is the 3-mile Cass Hill loop hike. The trail is moderate, and you will witness the stunning coastline and the distant views of Morro Rock if the weather is favourable.
You will also get beautiful views of the Whale Rock Reservoir halfway up the trail.
LOOK FOR WILDLIFE AND BIRDS
Cayucos is one of the best spots in California for birding and wildlife enthusiasts, and the beautiful coastline offers ample opportunities to spot rare birds and marine life, making it one of the exciting things to do in Cayucos.
Sitting on the migratory path, Cayucos is known for spotting migratory Whales, especially from along the pier, which is the best vantage point.
If you visit Cayucos during November or December, the breeding season for whales, you will see Gray Whales migrating from the Artic Seas to the Baja California Waters.
During March-April, you will see the whole family with the newborns making their way back South, which is indeed a cute scene.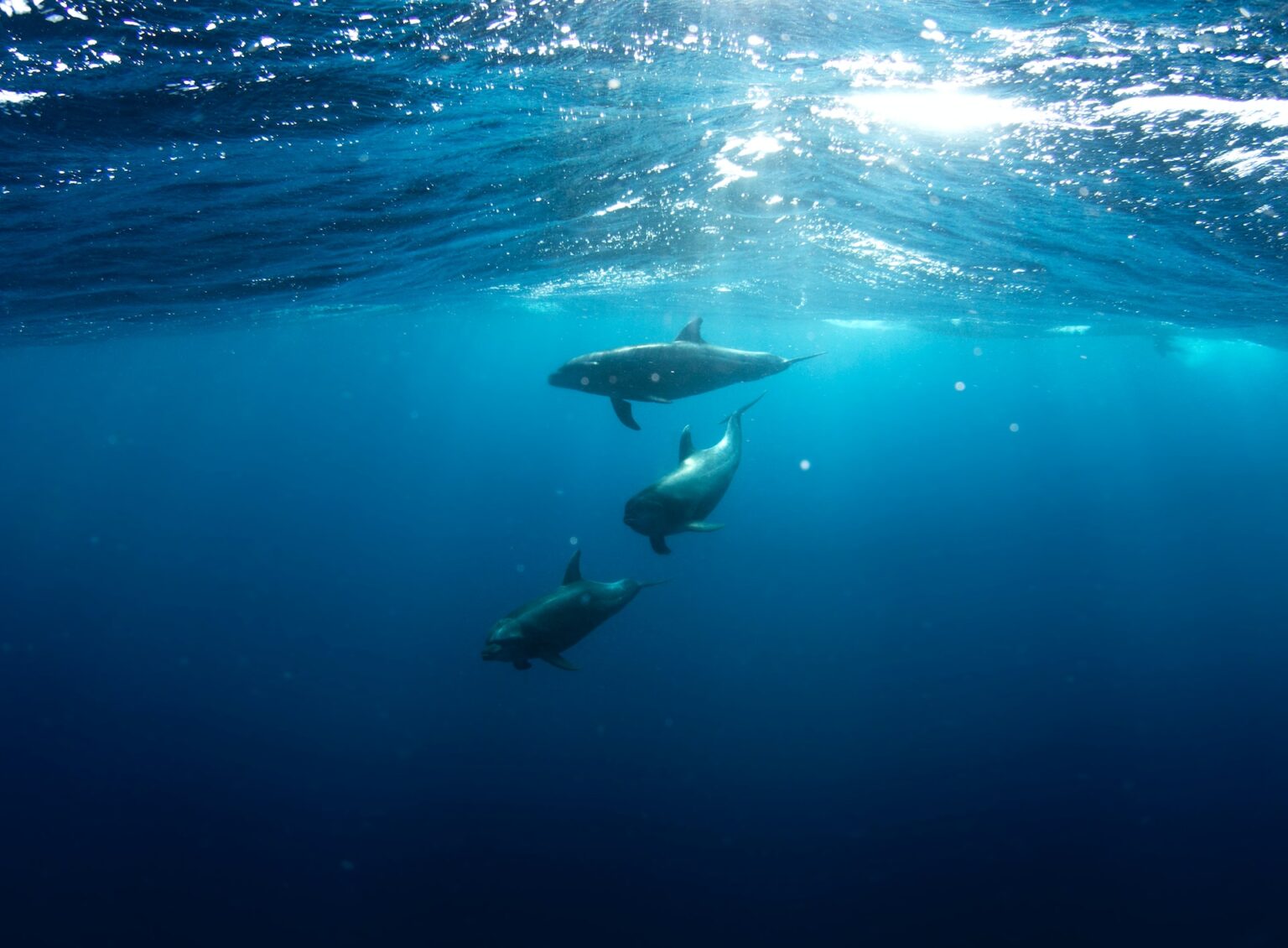 Watch out for Dolphins, Humpback Whales and sea lions lazing around the shoreline apart from Gray Whales.
Bird lovers will not be disappointed, as Cayucos is one of the natural habitats for migratory birds and other colourful local birds.
You will see the endangered western snowy plover in this region. Other birds include grebes, cormorants, herons, egrets and much more.
You might even spot various varieties of land birds like woodpeckers, hummingbirds and California quail.
ENJOY THE EXPANSIVE SANDY BEACH
Beach bums can head to Cayucos State beach, a less than one-mile sandy beach that is a well-maintained sandy beach trail Coast.
Breathe in the fresh air and enjoy the cool early morning breeze as you stroll along the sandy shores of this beach, or relax on the beach to admire stunning sunset views.
Do beach combing, fly kites or Go swimming; the water can be cold most of the time, so get your wet suits. You can get your furry paws since they are allowed on this beach.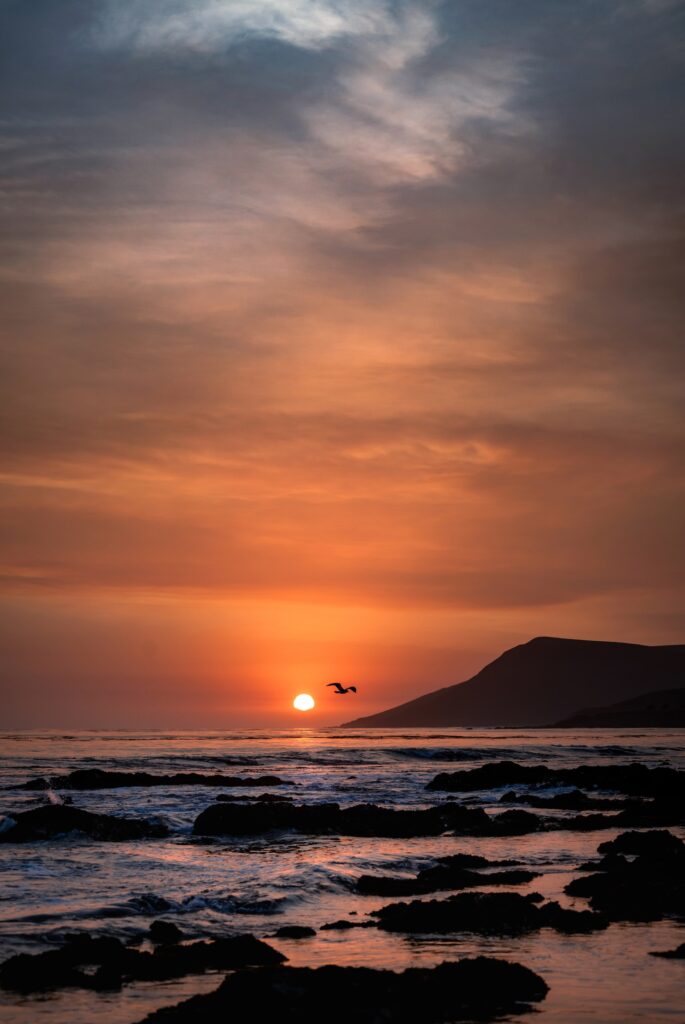 When the tides are low, explore the nearby tide pools in the rocky beach areas. Also, you can almost walk to Morro Bay along this beautiful coastal stretch during low tides.
The beach has basic amenities like showers, restrooms and picnic tables. There is a free parking lot nearby the beach.
GO SURFING OR STAND-UP PADDLE BOARDING
Cayucos is a hotspot for Surfing and Paddleboarding along with other water activities like Kayaking, Kiteboarding and boogie boarding. You will usually bump into fellow surfers on the pier, a popular surfing location.
The Cayucos State Beach offers six miles of well-maintained beach and is known for its neat swell, suitable for Surfing. Surfing is a year-round activity in Cayucos, making it one of the fun things to do in Cayucos.
Winter typically witnesses the tallest waves, Summer is less crowded, and Fall is the perfect time for the ideal waves.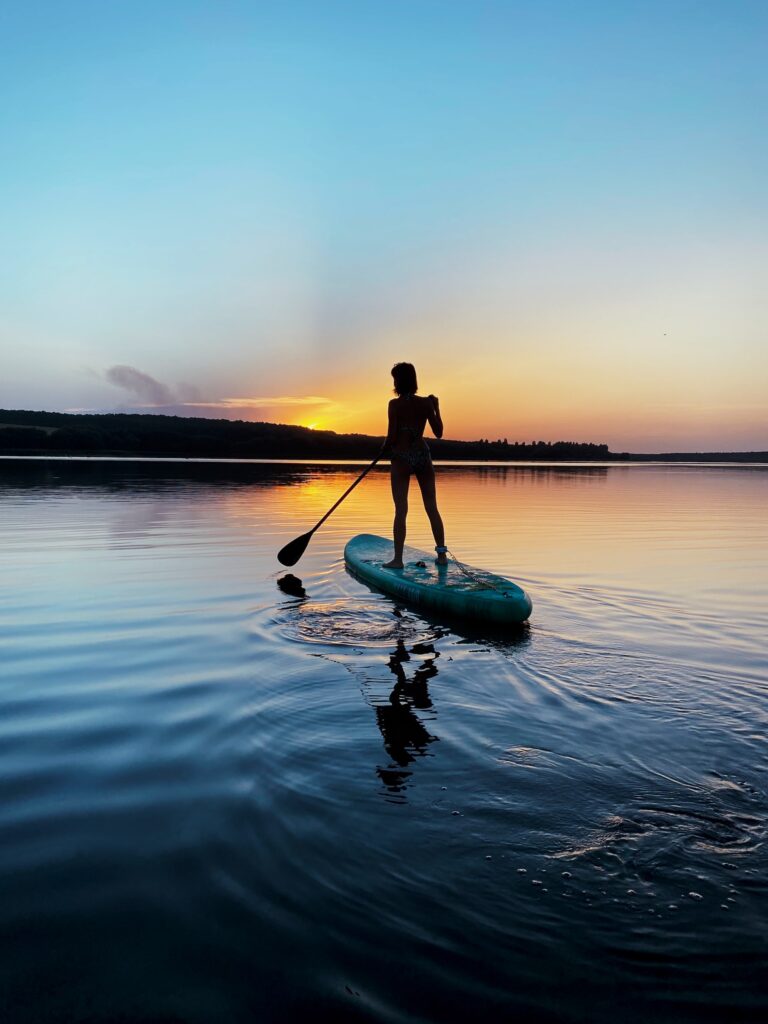 The water temperatures will usually be around the 50s, so a wetsuit and other protective gear are recommended.
There are many popular outfitters around known for their excellent wetsuits. Check out the Studios and the Good Clean Fun Surf & Sport, which are local favourites.
If you are into Stand-up paddleboarding, you will have the best time in Cayucos. Enjoy the views of Rocky coves and the hidden bays. Watch out for marine beings as you glide through the uncharted area of Cayucos.
SNAP PHOTOS OF THE OLD SHIPWRECK
If you are looking for a photoshoot spot with a rugged backdrop in Cayucos, you should check out the Point Estero Ship Wreck site, one of the cool things to do in Cayucos.
The Point Estero, a commercial fishing ship, crashed into the ground along the coast at Estero Bluffs State Park during its return trip to Morro Bay in 2017.
The owner noticed that it was damn expensive to put it back in the water. So it was beached by taking out all the valuables from the ship.
It is a unique Cayucos attraction, and also there are many tide pools to explore near the shipwreck during low tides.
Accessing the shipwreck is also a mini adventure in itself. If driving via Highway 1, take the North Ocean Avenue exit and head right towards the dirt parking lot.
Walk a few meters toward the ocean until you find a small cliff. You must go down to access the cove and see the shipwreck.
Alternatively, you can click pics of the ship from atop the cliff if you do not prefer extra adventure.
SHOP AT CAYUCOS PHARMACY & GIFTS
If you are looking for shopping in Cayucos, check out one of the cutest gift shops in the town, the Cayucos Pharmacy and Gifts shop, which sits in the South of the city.
Known for its attractive kid's clothes, innovative toys, handmade gifts and customized greeting cards, visiting the Cayucos Pharmacy and Gifts is one of the cool things to do in Cayucos.
STUFF YOURSELF WITH COOKIES
If you want to grab some cookies while strolling around the beautiful Cayucos town, stop by the Brown Butter Cookie Company on Ocean Avenue.
Brown Butter Cookie Company has been featured in many top magazines and is one of the local's favourite choices in Cayucos.
They have multiple branches in Paso Robles and San Luis Obispo. If you have missed trying their cookies in the other two places, you should not miss it in Cayucos, one of the fun things to do in Cayucos.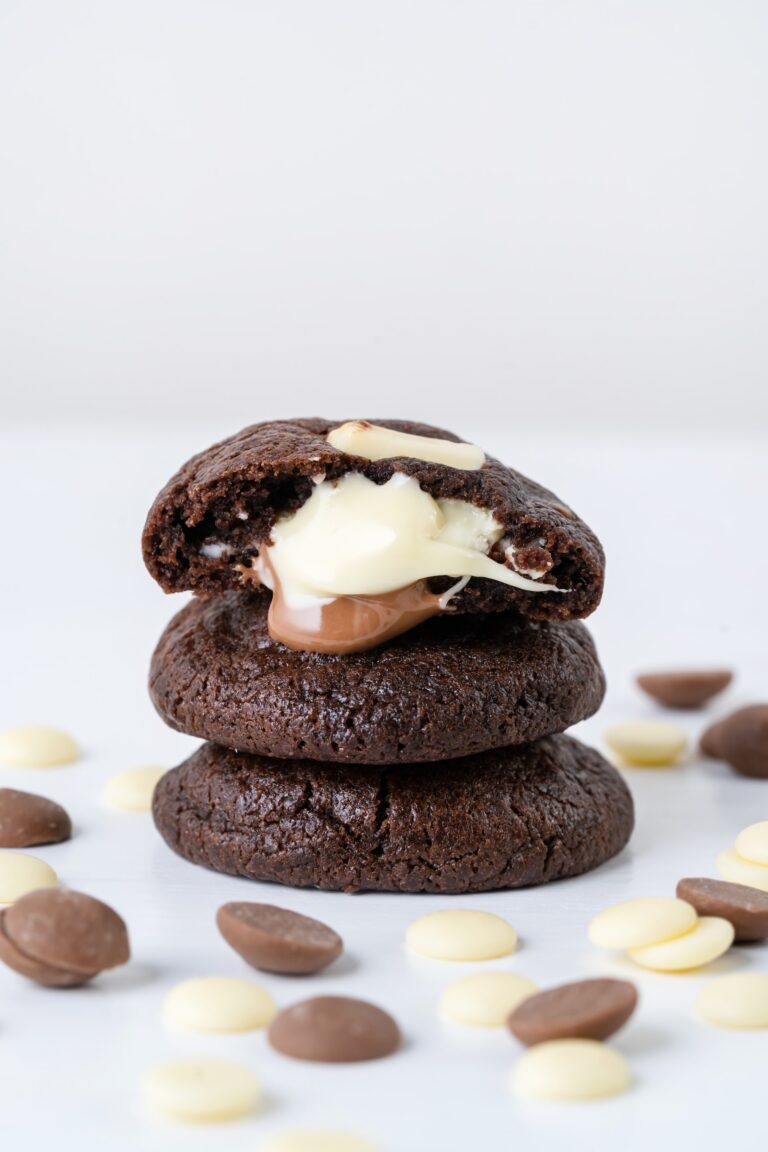 The butter cookies are so delicious that you will get a taste of slightly baked butter as soon as the cookies melt under your tongue.
Try their different cookie flavours, including chocolate or honey, espresso, cocoa mint, seasonal rotating flavours like Coconut Lime, and Bourbon garnished with crunchy sea salt. They also have Gluten free cookies if you prefer.
VISIT DURING A CAYUCOS FESTIVAL!
One of the best things to do in Cayucos is to visit this lovely town during the various annual festivals to soak in the festive spirits and get along with the locals.
Check out some of the popular Cayucos festivals:
SEA GLASS FESTIVAL
The Cayucos Sea Glass festival is a unique event which happens annually in March. It is a celebration of Memaids, and you will see fancy Mermaid decorations across the town.
Sea-glass enthusiasts, Jewellers and art lovers flock to Cayucos during the Spring to witness this colourful festival and shop for customized jewellery, collectables and other products produced by local artists using recycled glass.
It is one of the vast marketplaces to find different kinds of coloured glass, and you will also see some rare collections.
Enjoy live music concerts, mouth-watering snacks and beverages from the local breweries and wineries.
Check out the Mermaid Ball, which happens on Friday evenings, along with live music and other fun-based activities. Make sure to get your pic clicked along with beautiful mermaids.
Currently, the sea glass festival is on hold until 2023, and you will have more updates by September 2023.
POLAR BEAR DIP
One of the craziest festivals in Cayucos is the Carlin Soule Memorial Polar Bear Dip festival.
This festival occurs every New Year's Day, where locals and other folks from Central Coast gather in thousands and dip in the ice-cold chilling Pacific.
Carlin Soule, the founder of this festival, got this quirky idea in his mind while thinking about how to make New Year's Day much more exciting in Cayucos.
If you are adventurous enough and excited to go crazy, you should not miss this one of the unique Caycuos attractions.
THE 4TH OF JULY
Another festive spirit across the town will be on the Fourth of July, commemorated as Independence day for the US. Take part n the sand sculpture competition, and enjoy the fun parade and fireworks at Cayucos Pier.
ANTIQUE FAIRE
If you love collecting Antiques, Cayucos hosts Antique Street Faire twice yearly during the Spring and the Fall.
You will see various antiques, from old clocks to vintage furniture and other home decors.
There are also many eateries at the fair to grab an ice cream or a favourite snack while browsing through the antiques.
THINGS TO DO NEAR CAYUCOS
If you have spare time and want to explore other parts of San Luis Obispo County, read further to know about the other things to do near Cayucos.
VISIT THE HAMLET OF HARMONY
Visit Harmony, a quiet hamlet located at a 15-minute driving distance from Cayucos.
Harmony was a significant town during the dairy boom in the 1800s. Eventually, people from different cities with various skills started moving into this town when the dairy boom subsided in the late 1950s, and they opted for a slower pace of life.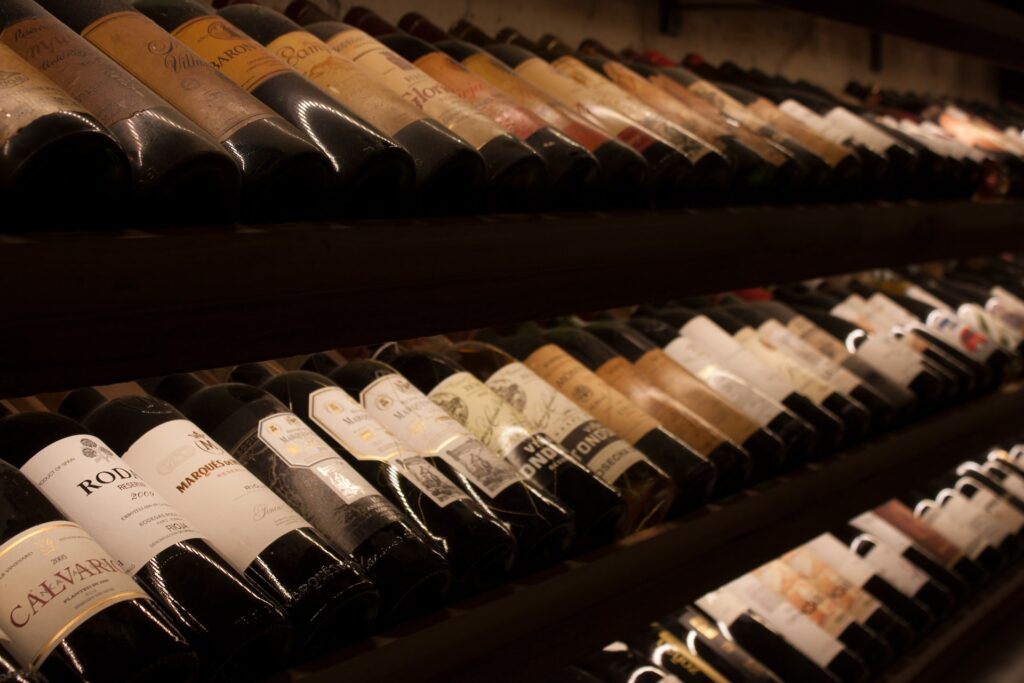 The entire town was sold in 2014. You will get to see some funny dairy-related sculptures along the way.
There are still a handful of artisans in the town who are into making hand-blown glass sculptures, pottery and other innovative artefacts.
Check out the Harmony Cellars for their world-class wines. Stop by the Harmony Valley Creamery truck to enjoy various flavours of icecreams.
ENJOY THE CHARM OF CAMBRIA
Visit Cambria, located at a 20-minute driving distance North of Cayucos.
Cambria is a laid-back location nestled amidst the Monterey Pines. But if you want to explore this beautiful wine county region, there are many things to do in Cambria to keep aside for the weekend.
Unwind on the lovely black sand Moonstone beach or walk along the pier to spot various marine friends.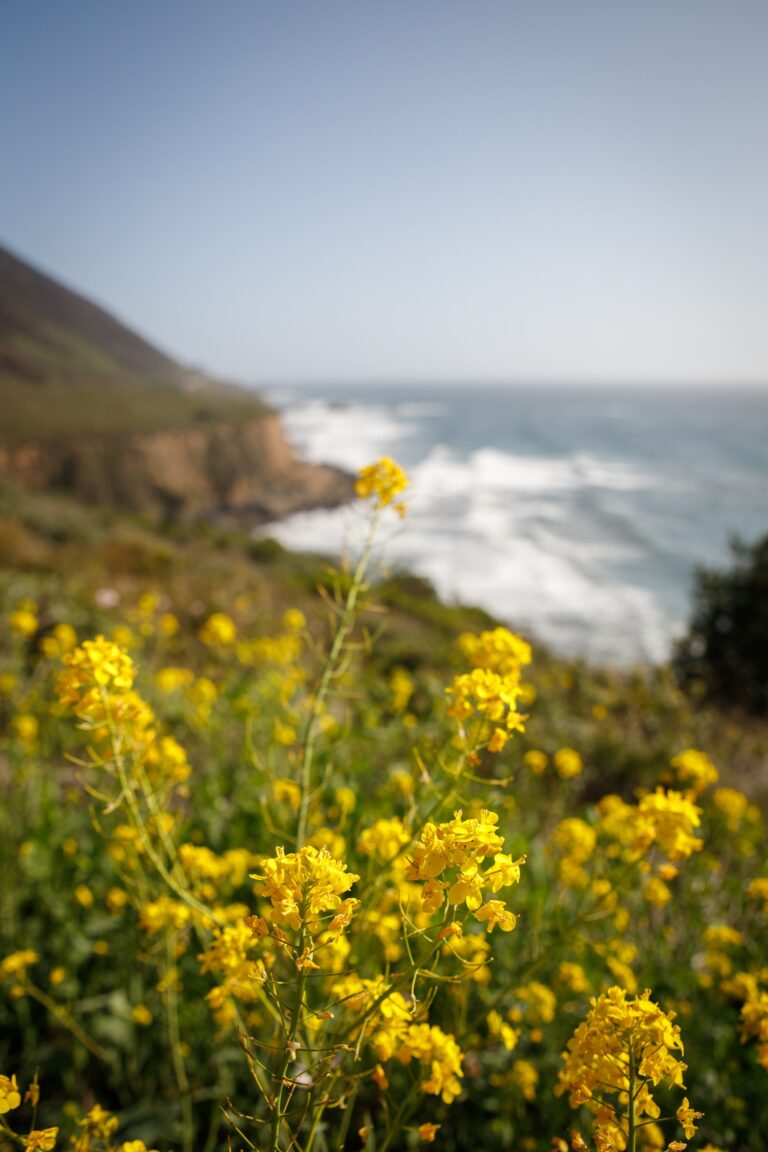 Stroll the vibrant Downtown to browse art galleries and museums, shop for antiques and admire the historical architectural buildings.
Drive on the lovely Coastal Highway 1 along the coast, or go hiking on the trails that offer stunning ocean views.
Go wine tasting to enjoy world-class wine flights or plan for a romantic dinner date with your loved one in one of the many cute oceanfront restaurants.
VISIT THE PIEDRAS BLANCAS ELEPHANT SEAL ROOKERY IN SAN SIMEON
If you have spare time and wondering what to do near Cayucos, head to the Piedras Blancas Elephant Seal Rookery, located 28 miles from Cayucos in San Simeon.
The place is known for its Piedras Blancas light station, installed in 1875 and is also on the national monument list in California.
It is popularly recognized as the "White Rock" by the locals, not for its geological significance but thanks to the bird droppings over the years on this monument.
Take a guided tour to reach the top of the lighthouse. You might witness endangered bird species like the Peregrine Falcon along the shoreline.
Check out the Piedras Blancas elephant seal rookery nearby. Depending on their breeding lifecycle, including mating, birthing, moulting and resting, you will see a few seals to a herd of seals.
If you visit the place during December, it is the mating season, and you will notice thousands of male elephant seals trying their best to impress the female elephant seals.
If you visit during late January or February, you will see a pack of Elephant seals or the whole family of seals, including the cute pups (looks big though, around 50-60 pounds) waddling along the coast.
Walk the one-mile boardwalk from the parking lot to find some interesting marine life in one of northern California's best beach towns.
TOUR HEARST CASTLE
One of the popular Cayucos nearby attractions is Hearst Castle, located in San Simeon, a 30-minute drive from Cayucos.
Hearst Castle, a popular attraction, roosted on the beautiful hills offering stunning pacific views, was designed by architect Julia Morgan. It took around three decades to build this mammoth castle.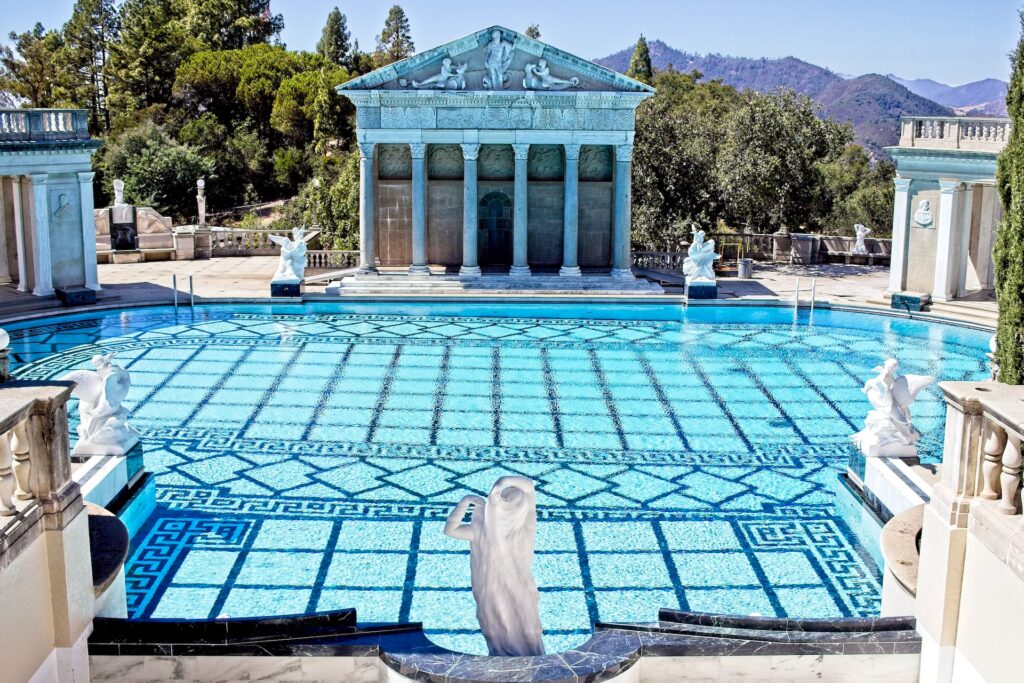 The National Park Service maintains the castle and is home to a well-maintained library, a state-of-the-art museum, and lovely gardens overlooking the beautiful Pacific.
Set aside a day as you will have to take a guided tour to explore the castle's lavish interiors and witness the castle's main draw, the swimming pool, which was once the location for the world's largest private zoo.
There are timed tickets to explore the different parts of the castle.
For a hassle-free, time-saving experience, you can combine a visit to Paso Robles Wine Country Tour and Hearst Castle by booking this fabulous tour, which includes tickets to the castle's grand rooms and entry to two vineyards for tasting and exploration. Book the tour here.
Set aside a day as you will have to take a guided tour to explore the castle's lavish interiors and witness the castle's main draw, the swimming pool, which was once the location for the world's largest private zoo.
GETTING TO CAYUCOS, CALIFORNIA
Cayucos sits in an ideal location between San Francisco and Los Angeles, and you can reach it from either SF or LA via Highway 1 by a 4-hour drive.
If you are driving down the coast, it takes around 20 minutes to reach Cayucos from Cambria, about 15 miles, or if you are going up the beach, it takes about 10 minutes to reach Cayucos from Morro Bay, about 6 miles.
Set base at Cayucos and explore nearby towns like SLO, Paso Robles, Cambria or Morro Bay. Go beach hopping from Morro Bay Beach to Avila Beach to Pismo Beach.
Stop over at Cayucos if you are on more extensive road trips like the Big Sur Road trip for a perfect long weekend vacation.
WHERE TO STAY IN CAYUCOS CA
Check out some of the fantastic beachfront stays in Cayucos below:
Cayucos Sunset Inn, Cayucos Beach Inn, Shoreline Inn…on the beach
MAP OF THINGS TO DO IN CAYUCOS CALIFORNIA
Please note: This post contains affiliate links, meaning I may earn a commission if you make a purchase by clicking a link (at no extra cost to you). Learn more.