Step away from the daily grind and plunge into the gorgeous realm of the best White Sand Beaches in Texas!
Texas might be known for its rancher and music culture. But the city's gorgeous 350 miles of shoreline along the Gulf of Mexico brings a stunning twist to classic beach getaways.
Say goodbye to notions of sludgy shores and dim waters, and head to the Lone Star State.
Lounge on powdery soft sands that rival the Bahamas with a colourful beach umbrella overhead and enjoy the playful waves of the Gulf of Mexico daring you to jump right in.
The clear water beaches in Texas are ideal for swimming, snorkeling, surfing, and fishing.
This post helps you navigate a plethora of White Beaches in Texas and will guide you in curating your ultimate Texas beach retreat.
Beachside festivals with a lively buzz and vibrant dress codes at laid-back beach bars – Texas knows how to throw a beach bash like no other.
So, trade your office shoes for flip-flops and the city skyline for the mesmerizing ocean horizon and embark on a sun-soaked adventure through White Sandy beaches in Texas.
If you are looking for other places to visit in Texas, check out these guides:
BEST WHITE SAND BEACHES IN TEXAS
McGEE BEACH
If you have ever had the urge to dip your toes into one of the gorgeous White Sand Beaches in Texas, consider your wish granted – McGee Beach is just around the corner!
Stretching gracefully along the shores of Corpus Christi Bay, McGee Beach offers a slice of paradise with its powdery white sands and fascinating sky-blue waters, creating the perfect relaxing setting.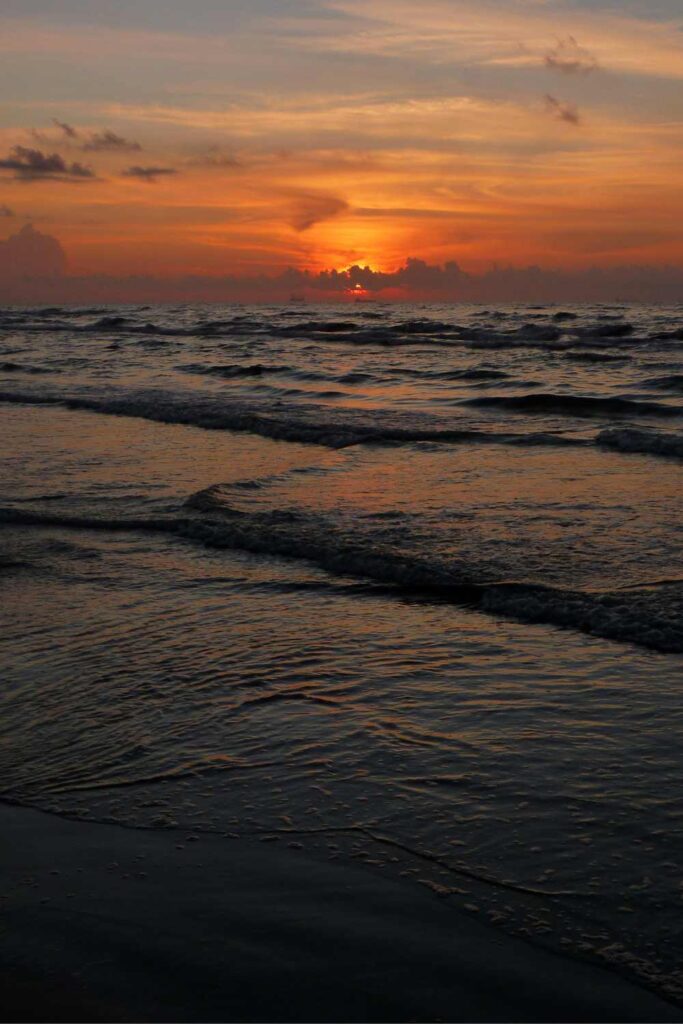 But that's not all. This white sand beach Corpus Christi isn't just about soaking in the views; it's a haven for water enthusiasts.
If you are looking for a safe and one of the clear beaches in Texas, McGee Beach is ideal for beginners and kids.
The calm shallow waters with the bay's gentle waves invite you to take a refreshing dip.
Check out the kiosks on the shoreline for rental equipment for aquatic activities like Surfing, Skateboarding and Jet Skiing.
And if you are keen on angling, try your luck at fishing from the jetty.
Cycling and kite-flying are cherished pastimes here, and nearby rental shops offer bicycles, e-scooters, and boards for those looking to explore on wheels.
For those seeking a more leisurely experience, lounging under the sun or strolling along the shoreline of this blue water Texas beach is enticing.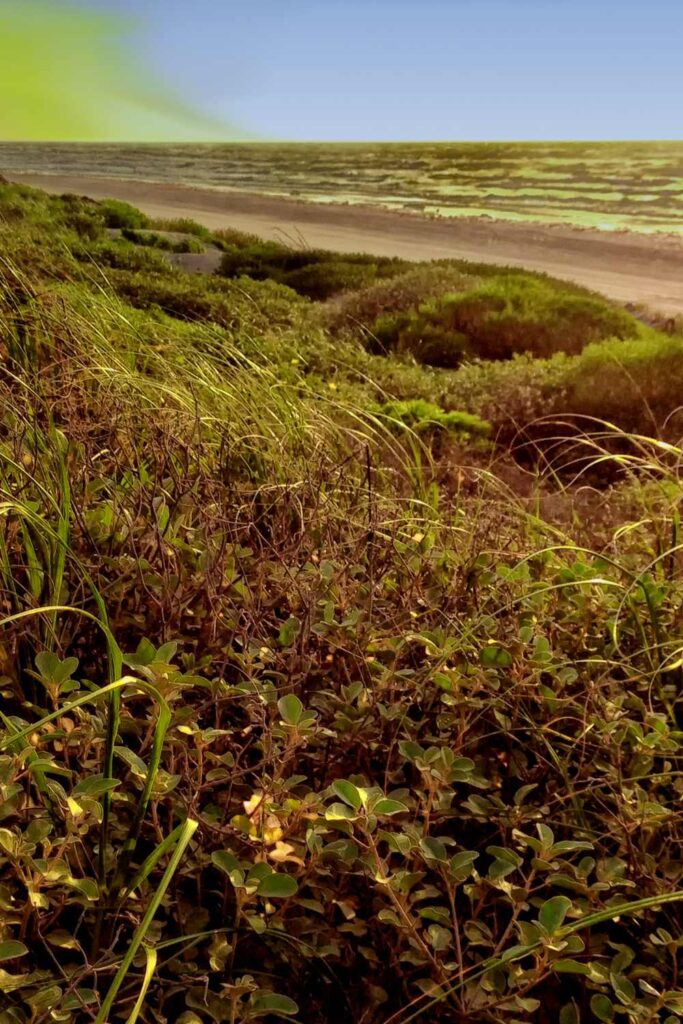 The main draw of McGee Beach is it is open 24/7 year-round. The beach is around a 3-hour drive from both Austin and Houston.
There's no entrance fee, and parking permits aren't required. Restrooms, rinse showers, playgrounds, and beachfront restaurants add charm to this mini wonderland.
While the shore may be a bit rocky, a pair of water shoes will keep you comfortable.
Get your furry friends along since an exclusive dog park is adjacent to the beach.
WHITECAP BEACH
Within a 25-minute drive from downtown Corpus Christi, Whitecap Beach is your ticket to a beach paradise.
Whitecap Beach, which sits on North Padre Island, is a hidden gem and one of the most beautiful White Sand Beaches in Texas.
Hold onto your sunhats because you will be welcomed with a wave of excitement.
The sandy floor and playful waves are a call to all the white sand Texas beach lovers, young and old.
The beach has everything from riding the waves on your boogie board to combing the shores for hidden treasures.
Several beach rental kiosks are available, with facilities including cool umbrellas, paddle-worthy canoes and kayaks.
What's the scoop? You can drive your ride onto the beach – talk about VIP access to the sandy wonderland!
Remember to grab your parking permit from the nearby gas stations or Stripes store, or keep your eyes peeled for the beach patrol handing them out.
Another attraction of the White Cap beach is its fabulous staircase which leads you straight from the free parking lot on Windward to the sandy wonderland below.
But wait, there's more! Campfire stories and overnight camping? Yup, you are in! Grab a permit and let the good times roll.
Watch out for those jellyfish; they might also want to join the fun!
If you want to explore the area or enjoy the beach for a few days, you can stay in one of the cosy condos right across the street.
White Cap Beach is a famous beach in Texas and is open all day throughout the year. People usually come here for Parasailing.
So buy an all-pass access for $12 and hit the sands early in the morning to claim your spot before the crowds do.
EAST BEACH
If you are looking for the best beaches on Galveston Island, head to East Beach.
East Beach is one of Galveston's largest and most vibrant White Sand Beaches in Texas.
East Beach isn't just about sand and sun; it's a symphony of live music, lively beach bars, and year-round festivals that crank up energy levels.
So when you are here, brace yourself for a high-octane beach experience that will have you dancing in the sand!
East Beach is a haven for beach bums, from concerts that shake the sands to festivals that paint the sky with colours.
East Beach isn't just about the party scene; it's got a quieter side too.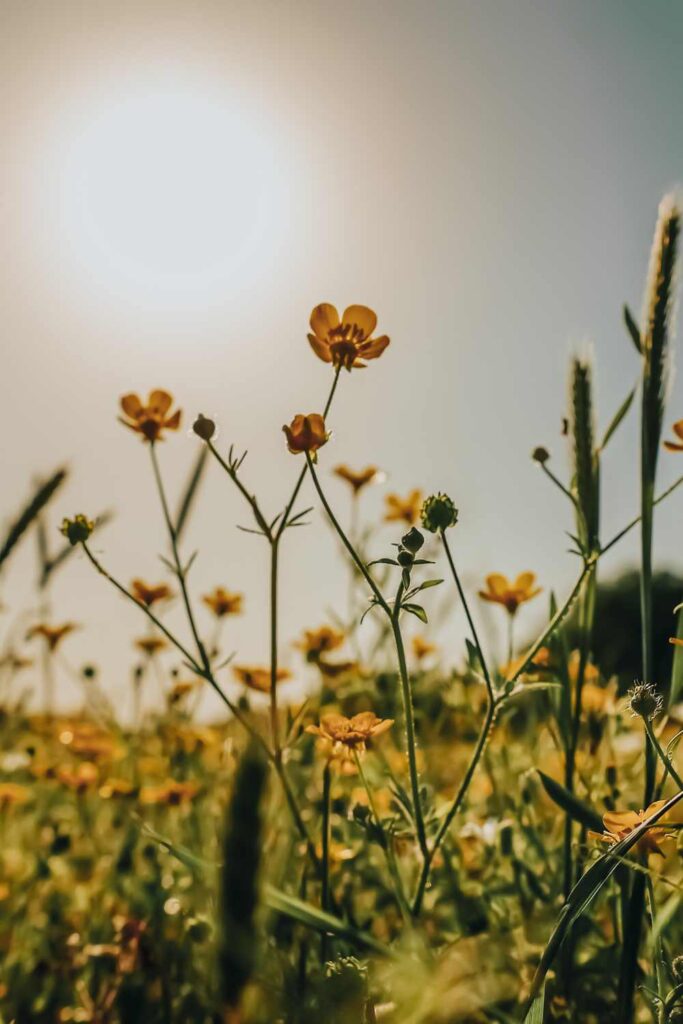 During the calm seasons, when the crowds retreat, this beach transforms into a quiet escape for long strolls, fantastic fishing adventures, and birdwatching bonanzas.
Did you know that East Beach's story dates back to the 19th century? It's a happy accident born from the efforts to deepen Galveston's harbour and port.
The currents shifted, the sand piled up, and voila! A beach emerged that now hosts the most epic beach parties and events.
So, let loose, bring your best dance moves, and dive into the vibrant vibes of this best white sand beach Galveston Tx.
CRYSTAL BEACH
Why settle for the ordinary when you can dive into one of the extraordinary white sand beaches in Texas, Crystal Beach?
Crystal Beach sits on Bolivar Peninsula, one of the famous Texas beach towns between Galveston Bay and the Gulf of Mexico.
It is a 27-mile stretch of mini paradise and takes around 1.5 hours to drive from Houston. You can even take a ferry ride from Galveston.
With its seven miles of silky sugar sand Crystal Beach serves as a quick coastal getaway to bask in the Texas sun for an ideal beach fiesta.
Dive into the crystal-clear waves, embark on a hermit crab scavenger hunt, go beach combing, build sand castles or stroll along the shore collecting seashell souvenirs.
Take a pair of binoculars to spot rare migratory birds.
And guess what? At Crystal Beach, the beach is your playground – you can drive your ride right onto the sandy stage and pick the perfect parking spot for your beach bash.
Fire up a grill, and roast marshmallows over a bonfire, surrounded by the laughter and stories of fellow travelers and families.
And hold your sunscreen because summer here has a side of live concerts and festivals that will jazz up your holiday like never before.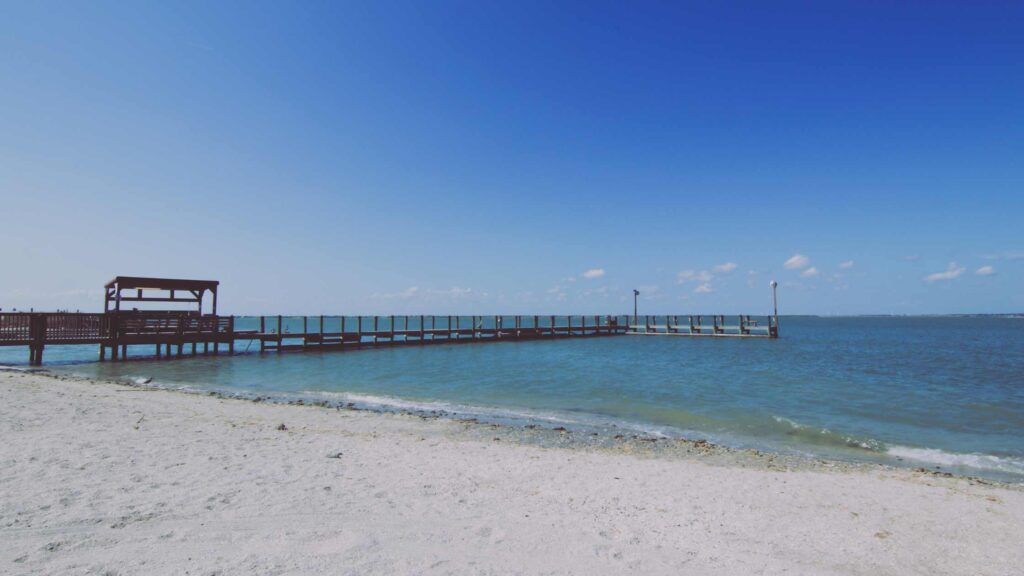 There are camping facilities right by the waves. You can also try off-roading the nearby unpaved trails.
And oh, the Bolivar Lighthouse nearby? It's like a painting brought to life, giving you panoramic views that will have you reach for your camera time and again.
If you visit the beach during summer, you might witness a multitude of concerts and festivals.
If you have spare time, hop on to the Port Bolivar – Galveston Ferry and visit the nearby beaches.
SYLVAN BEACH PARK
Tucked East of South Highway 146 in La Porte, Sylvan Beach Park is a hidden gem and one of the best white sand beaches in Texas.
Sylvan Beach Park overlooks the stunning Galveston Bay and offers a plethora of beach activites.
While the water can sometimes play coy with its clarity, it still beckons you for a refreshing dip on those scorching days – perfect for little ones seeking relief.
Caution: jellyfish may pop up to say hello along the shore, so watch out.
Safety first! You will notice red boundaries and rip tide warnings; the beach's sidekicks ensuring a safe swim.
Sylvan Beach Park is also a perfect picnicking spot, with dedicated areas flaunting grills at every table.
Get in early, stake your claim, and get those flames going.
Oh, and don't forget the Pier pass (around $4) if you are up for pier-perched fun – they have baits and tackle waiting for you.
Lay back and work on your tan lines as you watch kids playing with soaring kites or seagulls lazying along the shoreline.
Make acquaintances with fellow beach bums and enjoy playing beach volleyball on this clean patch of sand.
Well-maintained restrooms are available. Lifeguards have got your back during peak hours, so no worries. Fortunately, parking is a breeze and free.
STEWART BEACH
Do you have that craving for the ultimate beach escape? Look no further than Stewart Beach, one of the finest White Sand beaches in Texas.
Being one of the cleanest white sand beaches Galveston Tx has ever seen, this sandy haven has earned its stripes, clinching a spot in the Top 10 U.S. Beaches for Families.
There are concession stands on the beach. Relax on the cosy beach chairs under the umbrellas and enjoy a beautiful evening sunset.
The best feature of this beach is it has wheelchairs for rent.
It's all about making sure everyone, from little ones to Grandma and Grandpa, has a blast.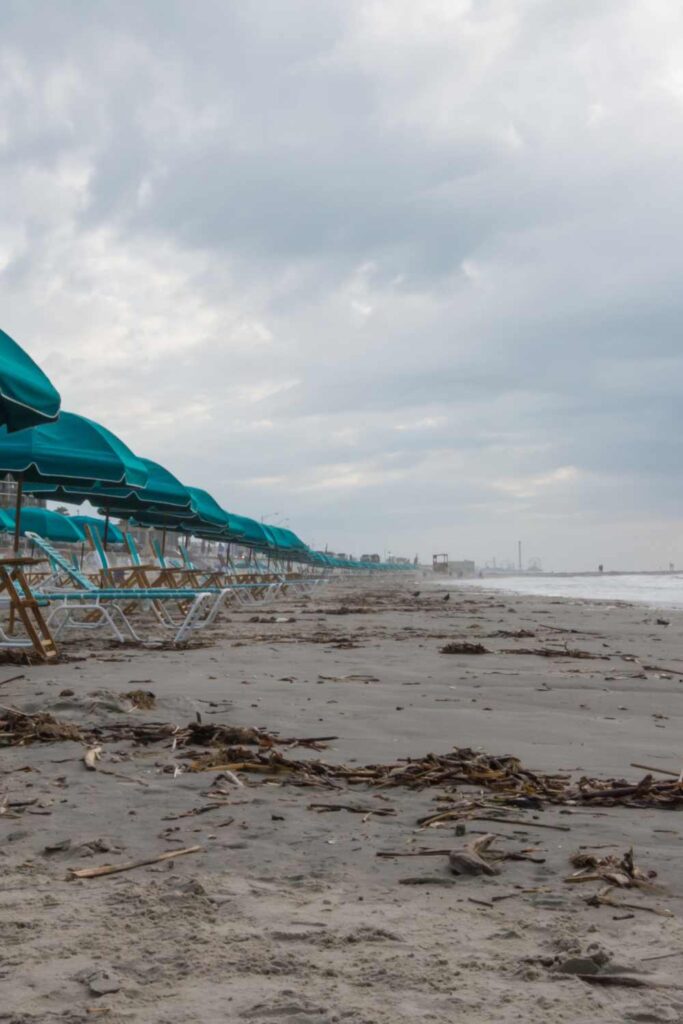 Dip your toes into the waves, maybe serve up some beach volleyball action, or channel your inner artist in sandcastle showdowns – the entertainment never ends.
The calm waves of Stewart Beach are perfect for Surfing. If you are a newbie you can test your skills here.
But wait, there's more! This beach is a party that never stops.
Sandcastle showdowns, movie nights under the stars – Stewart Beach knows how to keep things exciting all year round.
MUSTANG ISLAND STATE PARK
Ages ago, this Island was the land of wild horses, but now this beautiful beach town has its name from them, Mustang Island, located to the East of Corpus Christi.
It has more than 18 miles of coastline and turtles, dolphins, and colourful sea birds.
No wonder it is one of the most family-friendly white sand beaches in Texas.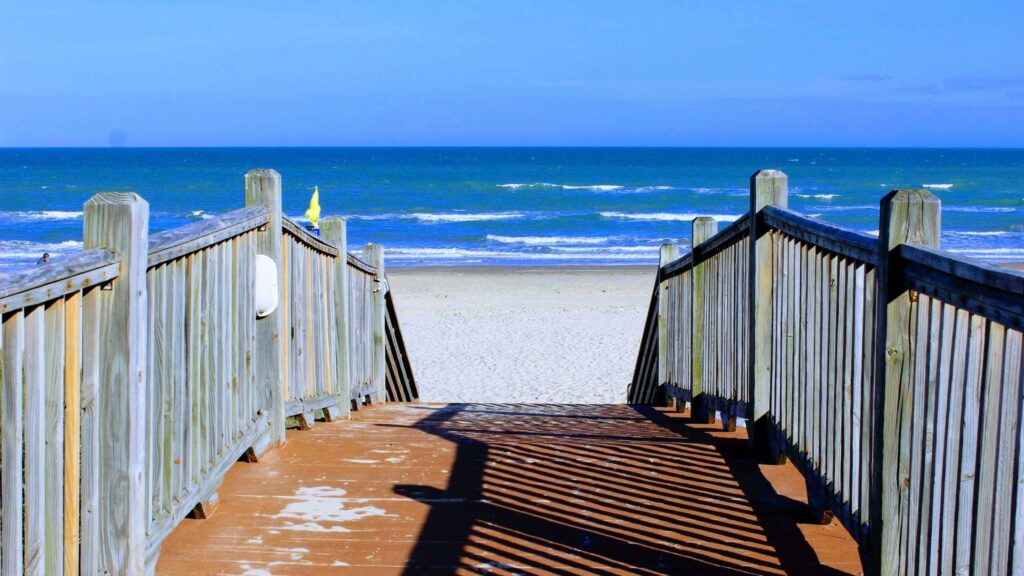 It is a fantastic place to go hiking or camp on the Gulf Coast to build a sandcastle.
You can also indulge in geocaching.
PLACES TO VISIT AND THINGS TO DO
This beach town is famous for surfing and camping.
Also, the Mustang Island State Park Paddling Trail, stretching for 20 miles of shallow waters, attracts families and adventure-loving folks to kayak, canoe, and paddleboard.
You will get a chance for a close-up shot of the coastal birds migrating, especially during spring and fall.
Enjoy a picnic lunch at one of the many shaded picnic tables on the beach.
The beach is well maintained and is equipped with portable toilets and hot water showers along two miles of the beach.
If you want to avoid the crowds, visit during the morning as it gets crowded in the afternoon.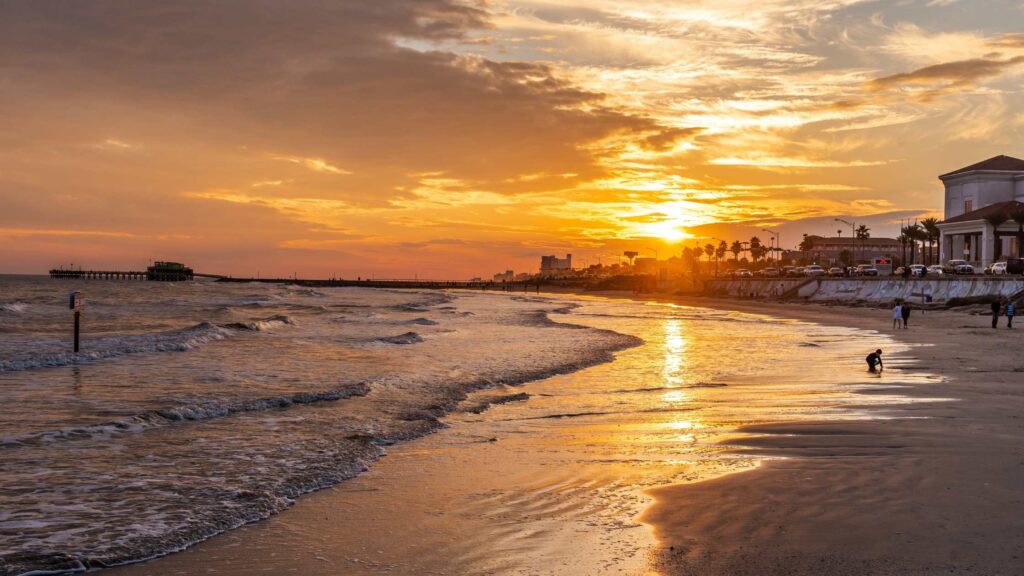 Also, near the rock formations during low tides, you can see tide pools home to abundant marine life.
HOW TO REACH
It is just a 30-minute drive from Corpus Christi. If you are driving from San Antonio, it takes about 3 hours.
Entry Fees – $5 per person for people above 13 years. The campsite costs you around $10 to $20 per day.
MORE PRETTY TEXAS WHITE SAND BEACHES
PADRE ISLAND NATIONAL SEASHORE – NORTH PADRE ISLAND
Padre Island National Seashore is over 70 miles of protected land located on the world's longest barrier Island, the Padre Island.
Not to be confused with the famous South Padre Island, Padre Island National Seashore is an NPS-managed property with abundant natural beauty and quiet beaches.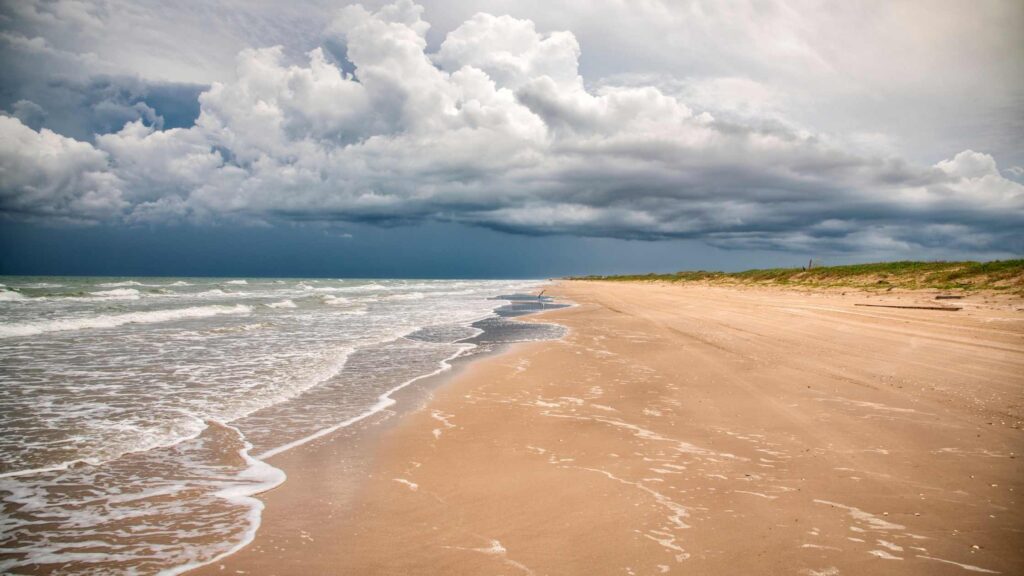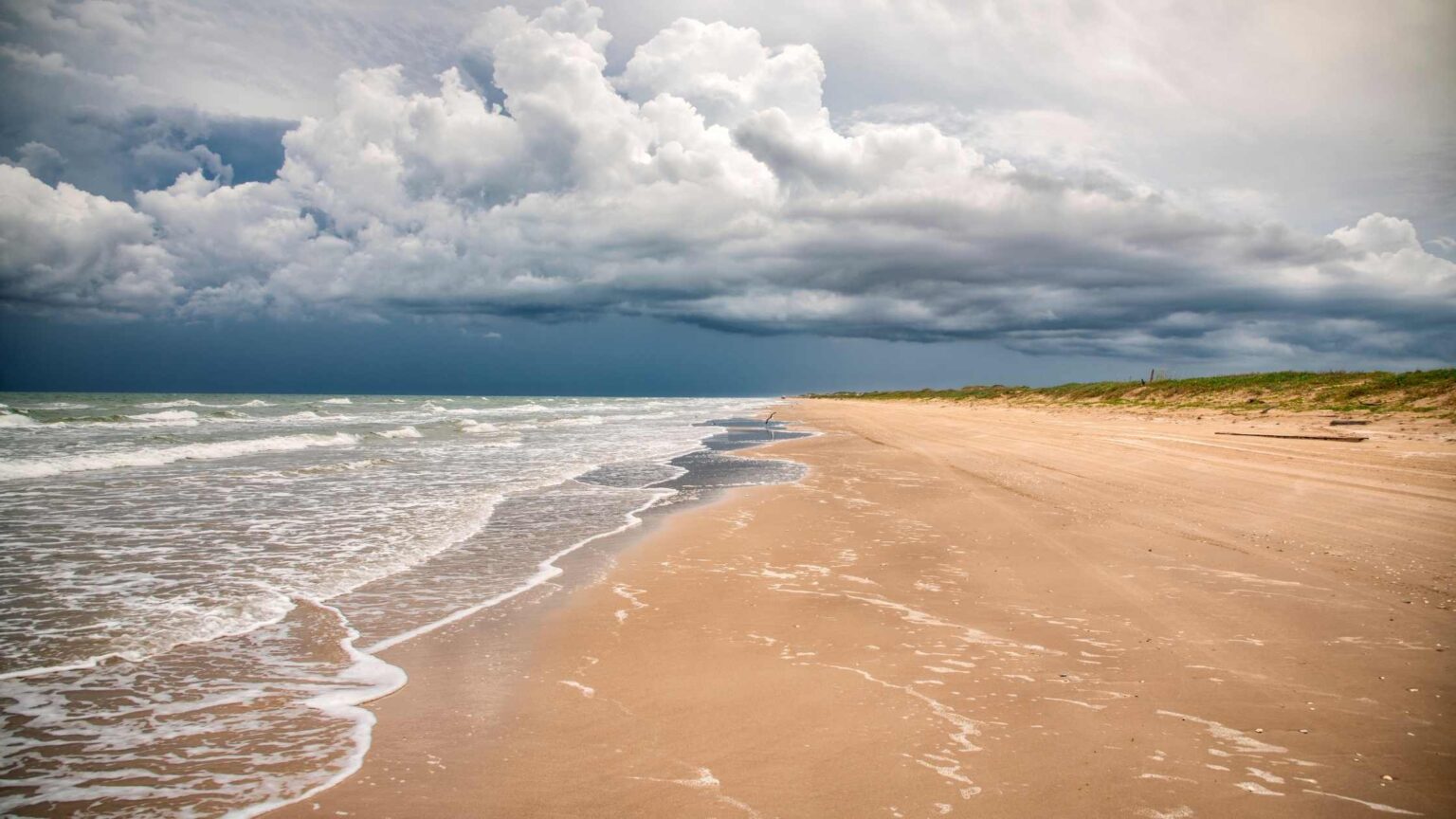 With this long stretch of coastal line, you can easily plan fantastic day trips with families and friends to this best beach town in Texas.
PLACES TO VISIT AND THINGS TO DO
Padre Island National Seashore is known for its white-sand beaches.
South Beach is a 60-mile-long private beach with pretty white sand.
The Laguna Madre Bay side of the river is one of the best places in Texas to kayak, especially for beginners.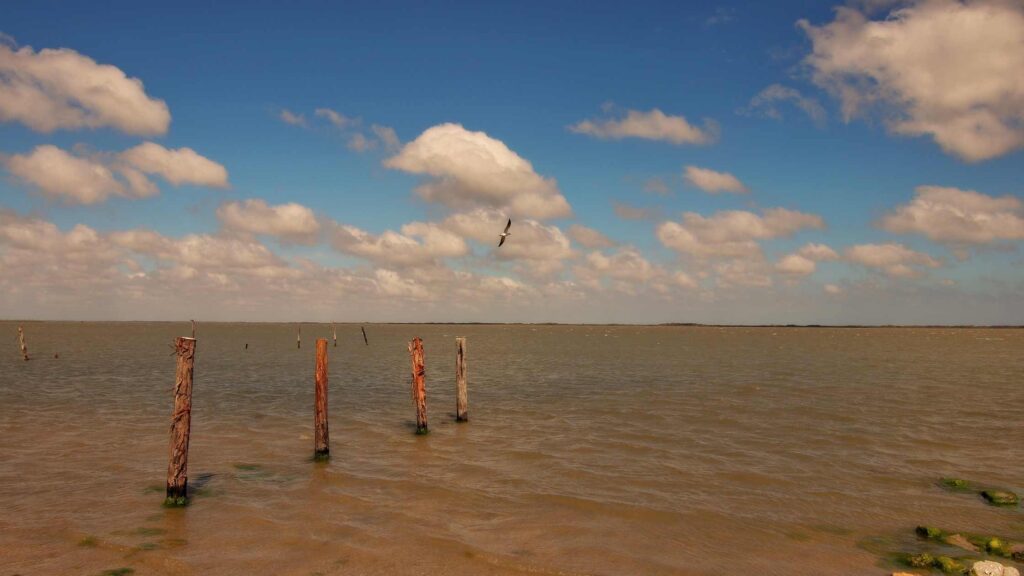 Malaquite Beach on North Padre Island is an excellent day-use sandy beach.
You have a picnic lunch since they have shaded picnic sites. There is also an outdoor shower and changing rooms.
Whitecap Beach is another beach with calm waters and soothing waves.
Little Shell Beach is a beautiful beach where you can do shelling and collect some natural seashore souvenirs.
Big Shell Beach is another fantastic beach for collecting seashells and taking photos, although it is not suitable for sunbathing.
Windsurfing, paddling paths, animal watching, and other popular activities attract visitors to this best Texas beach town.
Don't miss the Kemps Ridley sea turtles to learn about sea turtle conservation. The turtles usually nest on the shores of the North Padre Island and are very well preserved by the state park system.
It is a treat to the eyes to watch the baby sea turtles being released into the ocean for the first time.
Ensure that you take prior permits for admission to the Padre Island National Seashore.
PADRE ISLAND
The longest barrier island along the Texas coast, Padre Island, is home to the most beautiful white sand beaches in Texas.
Divided into North Padre Island and South Padre Island, it is one of the best beach towns in Texas on Texas's southernmost tip, along the Gulf of Mexico.
This Island is a year-round destination and the best beach town in Texas, thanks to its warm waters and sunny skies.
PLACES TO VISIT AND THINGS TO DO
You can plan an easy day trip from Corpus Christi to Padre Island, and it can be reached by ferry or by driving across the bridge.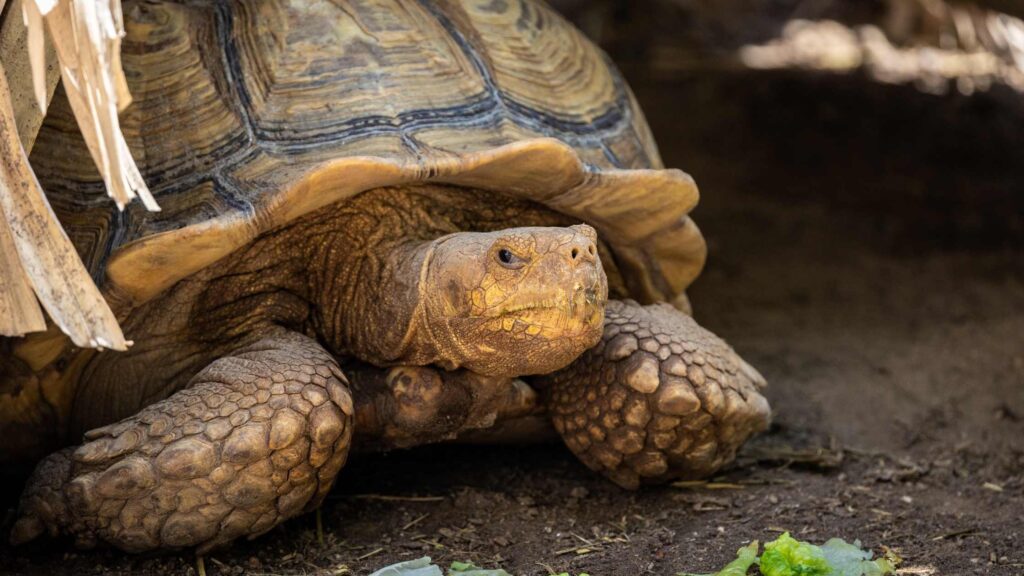 If you are driving from Austin, it takes about 4 hours.
However, I would recommend staying overnight or for a weekend to explore the tons of activities on the Island.
With over 380 species of birds living here, this is a perfect place for birdwatching.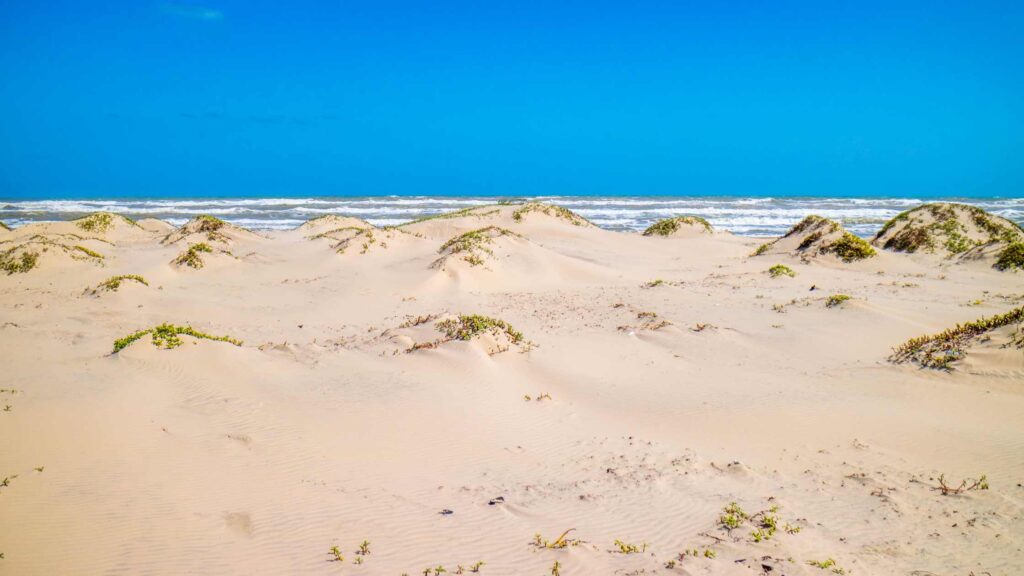 Considered a spring breaker's paradise, this Island is well-known for its wild parties and live music, where you will find many college students and young adults forming significant crowds during March.
Although it is famous as a big spring break destination, it's also a gorgeous place for outdoor lovers, people traveling with kids, and wildlife enthusiasts.
You can also enjoy water sports such as deep-sea fishing or parasailing.
BOCA CHICA
Boca Chica is a hidden gem, only 30 minutes drive from the Mexican border and is located near South Padre Island near South Texas, which is also closer to the Lower Rio Grande Wildlife Refuge at the southernmost tip of the state.
This exceedingly small, coastal oceanfront town is home to the Boca Chica State Park on the Gulf Coast, home to beautiful white sand beaches in Texas.
The Rio Grande River travels across the state, eventually emptying into the Gulf of Mexico near Boca Chica.
This eight-mile-long stretch of sand in Brownsville is one of the most unique white sand beaches in Texas.
PLACES TO VISIT AND THINGS TO DO
Go swimming, try surfing, kiteboarding, snorkelling, and fishing.
Since this is a small beach town under development, there aren't a lot of amenities.
So you need to be equipped for fishing, bodyboarding, or any other beach activity you may want to try out here.
Boca Chica is home to remarkable wildlife, flora and fauna.
It is also a hotspot for bird lovers, especially for migrating birds, since it is surrounded by coastal marshes and clay dunes.
You will also see rare Kemps Ridley sea turtles make it back into the ocean.
Boca Chica rose to prominence in recent years as the launch location for SpaceX, Elon Musk's private space exploration enterprise.
You may also see the SpaceX facilities and rocket visiting Boca Chica Beach.
HOW TO REACH?
Drive 23 miles east on Texas Highway 4 from Brownsville, which takes an hour approximately.
The beach will be open 24 hours daily with a parking fee of $5.
ROCKPORT BEACH
A 3-hour drive from Houston and Austin will lead you to a small paradise, Rockport Beach, which the Barrier Islands and the bay surround.
It is considered Texa's first one-mile-long Blue Wave Beach, and one of the most beautiful white sand beaches in Texas.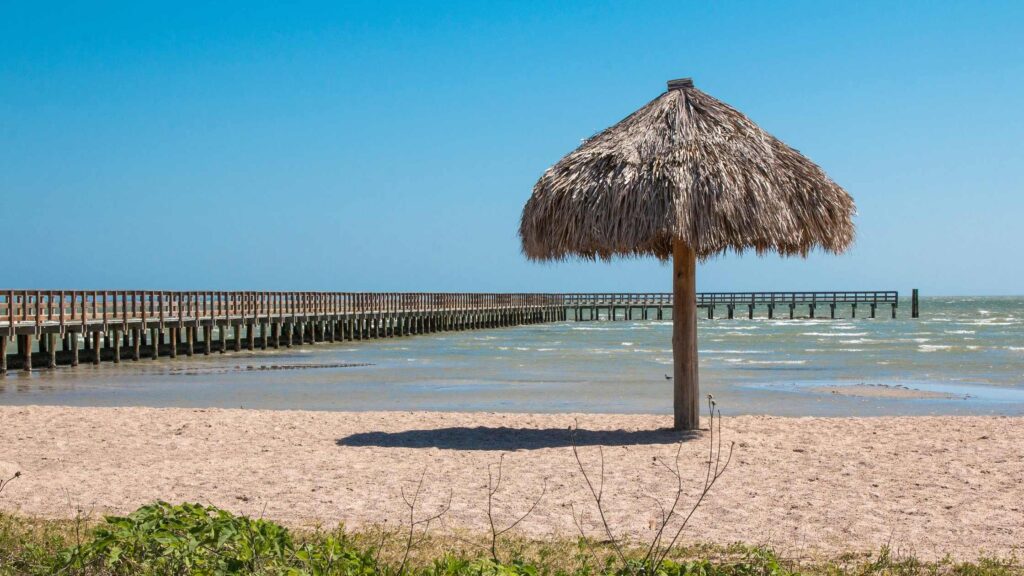 These beaches are well protected to keep them clean from pollution and littering and create more focus and awareness about the environmental impact on human health.
If you are looking for a secluded beach for a weekend, this is one of the best beach towns in Texas.
PLACES TO VISIT AND THINGS TO DO
Known for its clean, calm waters and soft white sand, Rockport Beach is perfect for swimming, sunbathing, and birdwatching since the beach is a designated bird sanctuary.
Rockport Beach has 65 picnic areas with shade, grills, tables, volleyball courts, and playgrounds.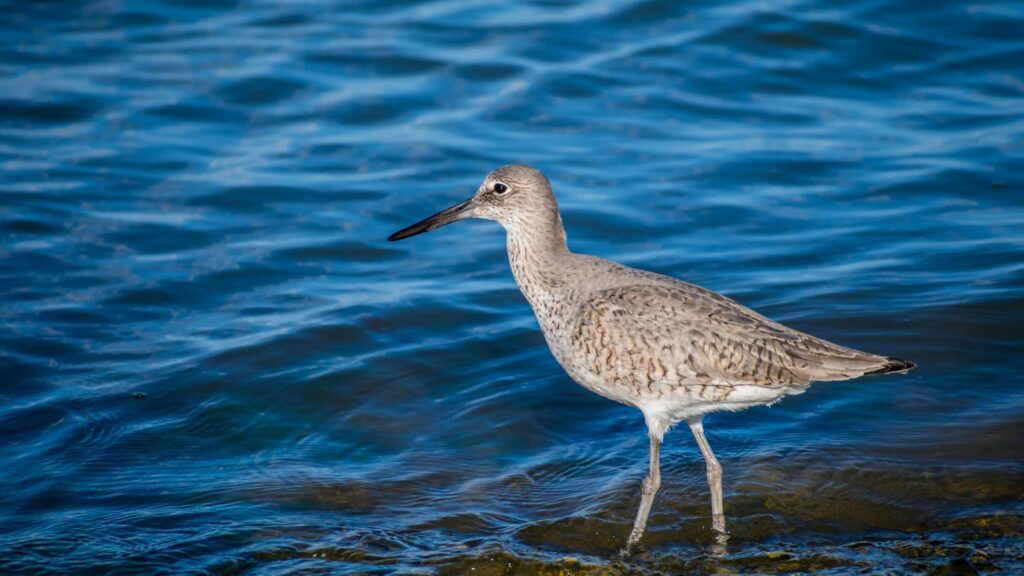 You can rent a tranquil beach and camp under a cabana umbrella and some BBQ grill and just lazy around on this beautiful beach, or grab your fishing pole to fish at one of the cleanest Texas beaches.
The beach also offers Jet skis and windsurfing for some adrenaline.
If you want to click on shorebirds and beautiful marine life, I recommend visiting Aransas Wildlife Refuge in this cleanest beach town.
You will spot beautiful migrating cranes, Roseate spoonbills, Blue herons, and even mighty alligators if you are lucky.
Visit Texas Maritime Museum to learn about Gulf Coast history, including pirates and oil drilling.
Fishing is permitted everywhere except the boat dock. Head to the pier at the end of the beach for the best catch.
Don't miss the Fulton Mansion and the Aquarium at the Rockport harbour when you are here.
Art lovers should not miss Rockport Center for the Arts to learn about local crafts.
It has some local boutique shops that will provide you with perfect souvenirs.
Head to South Austin Street Galleries for some more shopping and cosy dining.
Pet owners might have to worry since pets are prohibited on Rockport Beach. The only downside is that no pets are permitted on Rockport Beach.
SAN JOSE ISLAND
Birding, fishing and Shell collecting enthusiasts should visit San Jose Island, one of the top things to do in Port Aransas Texas.
A secluded island with 21 miles of tranquil beaches, soothing waters and pleasant weather makes it a perfect combination for peace lovers.
Though it is a private island, some parts are still open to the public, and you will be rewarded with sand dollars, unique seashells like Japanese Fighting Conchs or Moon Shells, and even you might spot starfish on the swampy sands.
I recommend carrying a guide to help you identify and also help you learn which shells you can bring back home.
The island is also home to around 600 species of fish and 300 species of local birds, making it a popular attraction for fishing and birding, apart from shelling.
Take a dip in the pristine waters if you love swimming.
The island does not have any outlets for food or any other shops, and vehicles are prohibited. So plan your trip accordingly.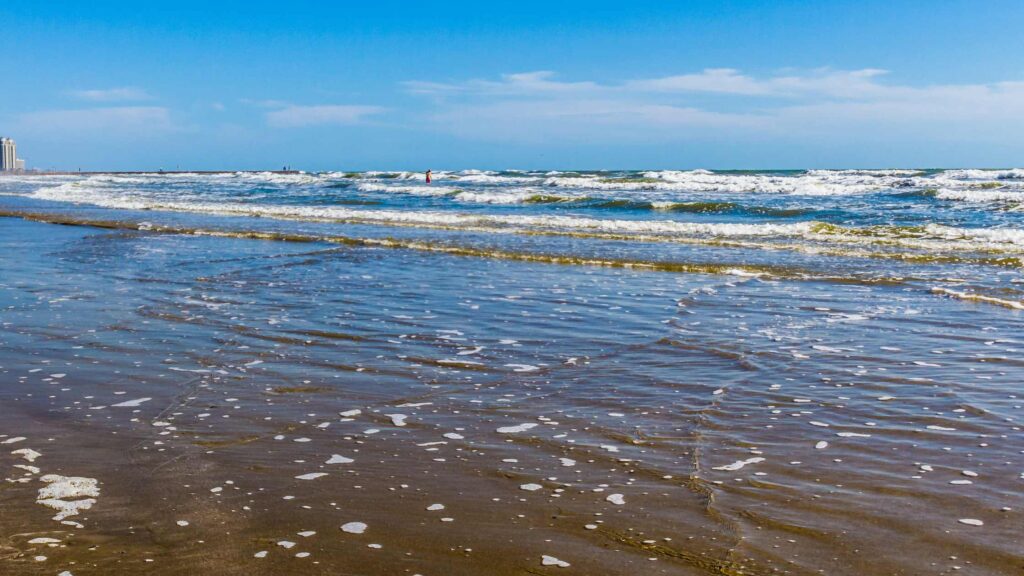 HOW TO REACH
The only way to access San Jose Island is through a scheduled ferry ride from Fisherman's Wharf in Port Aransas, just 10 minutes away from the Island.
Ferry tickets are limited and cost $15 per person, with the ferry leaving every two hours.
The first ferry leaves at 6:30 AM to the Island and the last departure from the Island is at 6 PM.
UFO BEACH
Around 20 miles from Brownsville lies UFO Beach, one of the best white sand beaches in Texas.
Don't imagine aliens on this beach! The name has nothing to do with the aliens.
The locals found an evacuation pod which drifted ashore in 2010 after a mighty storm.
The pod looks like a flying saucer; hence, the locals refer to this beach as UFO beach.
The beach sits on South Padre Island, 12 miles North of beach access No.6.
The water is clean and blue with a white sandy shoreline and is apt for swimming during low tide.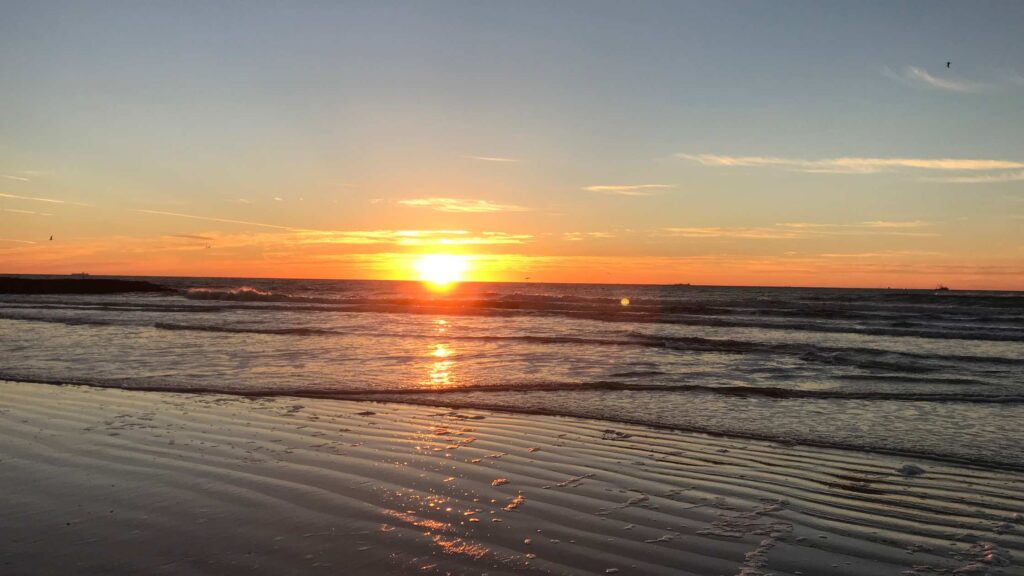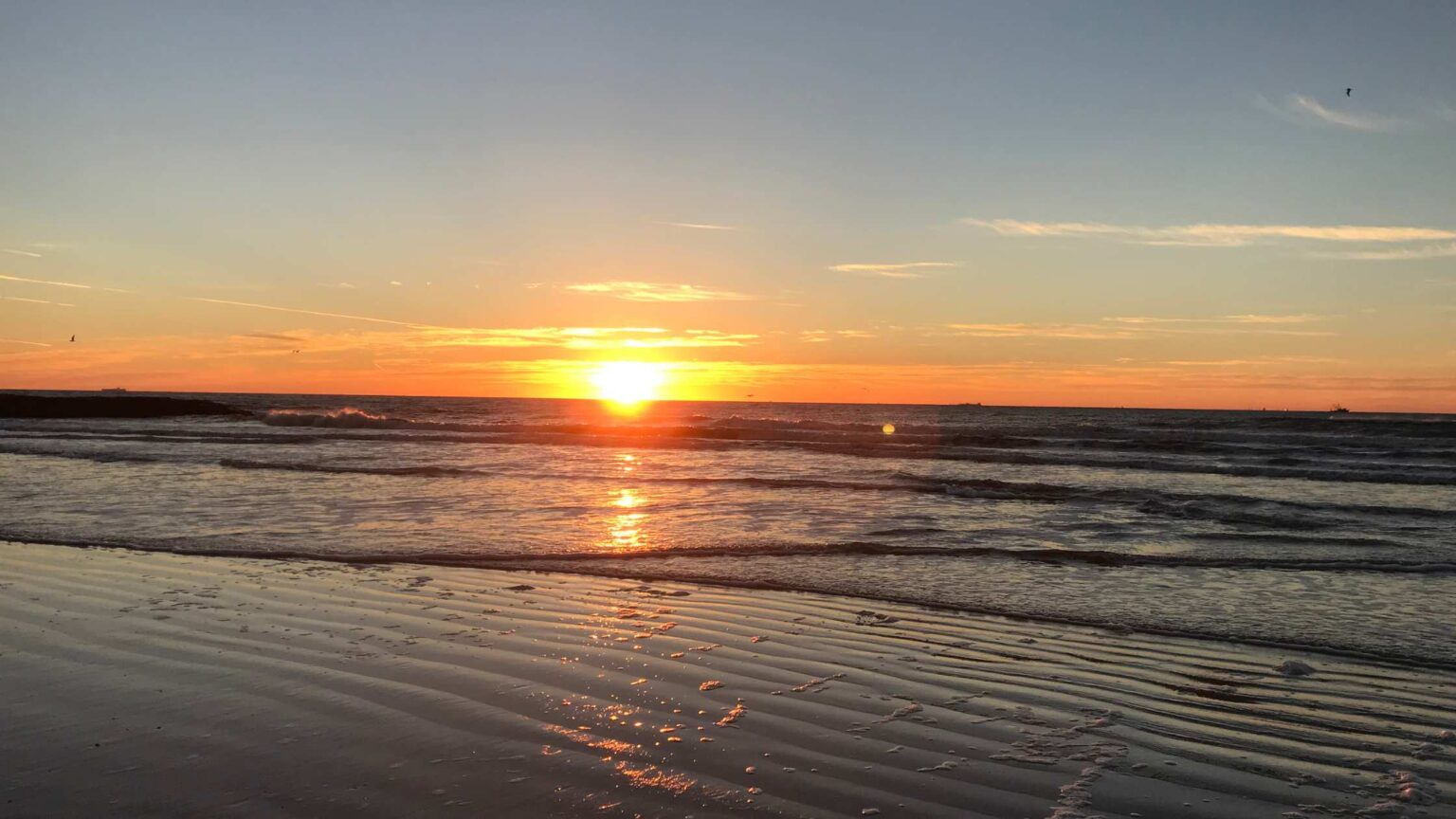 Enjoy swimming, sunbathing, beachcombing, wade fishing and even camping near the shore.
Though the beach is not officially clothing-optional, you will witness many nudists and topless sunbathers lazing around on the rugged rocks.
UFO Beach is also among the famous Texas nudist beaches, so don't go if nudity isn't your thing.
There is no shade on the beach or facilities like toilets or showers. Bring sunscreen, hats, and umbrellas.
The only way to access the beach is by a 3.5 miles walk from the entrance or by driving an ATV, and you need a street license for ATV.
WHITE SAND BEACHES IN TEXAS MAP