Although you may not think about the Lone Star State regarding nudist beaches, there are a few beautiful nude beaches in Texas where you can bare it all while having a relaxing beach day.
The nude beaches in California or Florida nude beaches may be lenient in their laws and regulations about being clothing-optional. However, you can still have fun if you stick to the rules at these best Texas nudist beaches. This post covers the best nudist beaches in Texas, some valuable tips, and how to have a fantastic time on beach getaways.
THINGS TO KEEP IN MIND WHILE VISITING NUDE BEACHES IN TEXAS
If you are nudist-curious and are considering trying it out, there are some unwritten rules you should know about. Following this basic etiquette avoids making yourself or others feel uncomfortable.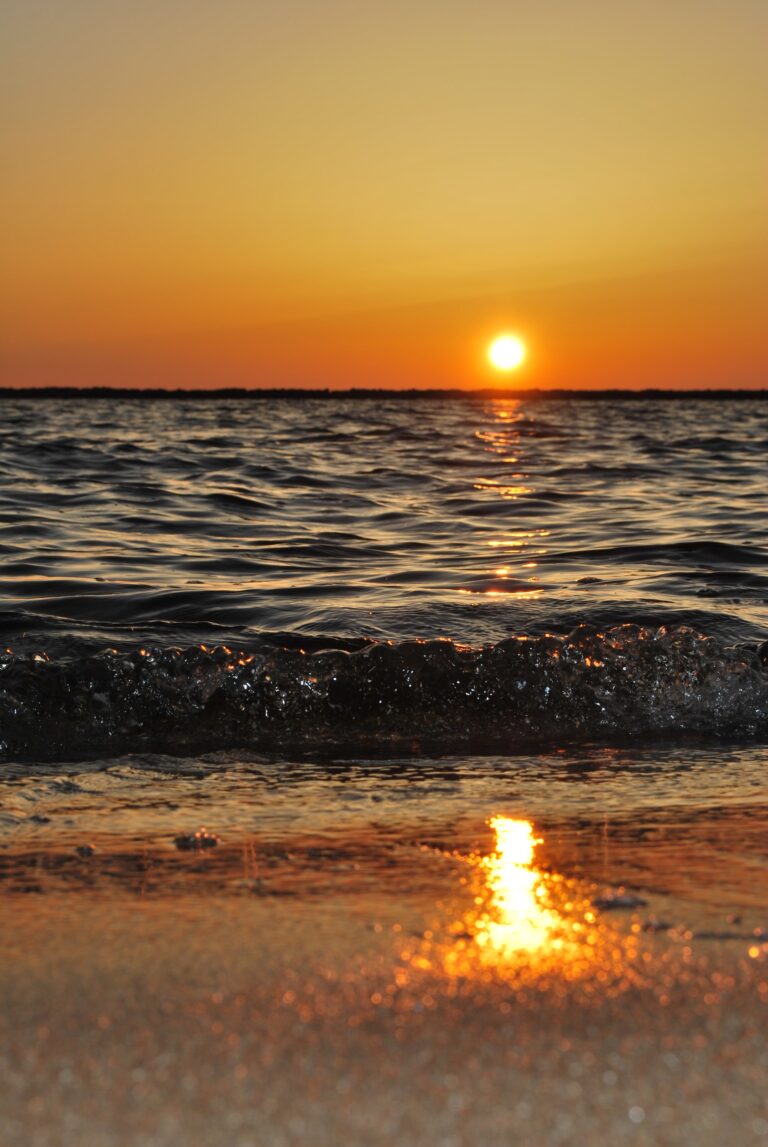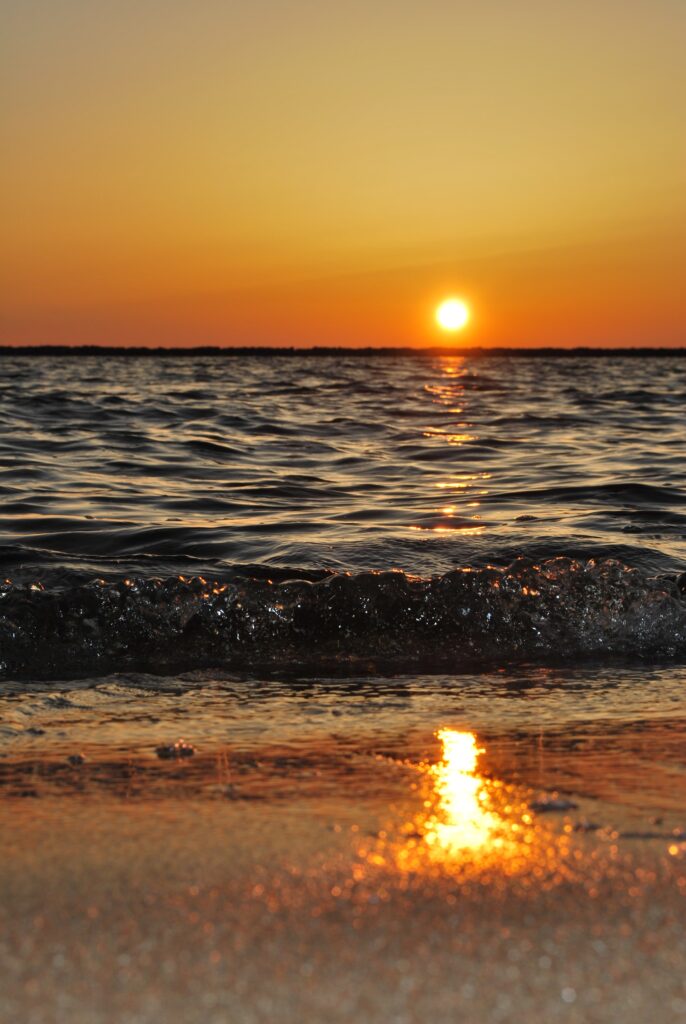 Before taking off your clothes, make sure you can do so and have reached the clothing-optional sections. Keep your clothes on in the parking lot, washrooms, common areas, and hiking trails and pathways on the premises. You can only be naked in the areas marked near the beach.
Respect fellow nudists and travelers. You may see fellow nudists on the beach as you walk. But do not stare, make fun or point at strangers. There is no judgment at nude beaches.
Enjoy the freedom without inhibitions, but do not take this as a chance or place to pick up dates or hit on people. Naturists strip off clothes in a free-spirited way, and there is nothing sexual about it.
Refrain from making sexual advances or making out or other intimate physical and sexual activities on nude beaches.
Do not take pictures or videos of naked people, whether you see a signboard or not, as it is common sense to respect everyone's privacy. Do not fly your drone up close to beachgoers, nude or not.
If you are a newbie or not very comfortable being naked, carry some things with you, like a book or listen to music or enjoy sunbathing, which will keep you occupied and make you feel less awkward, giving you time to blend in.
Remember to keep your distance – Since everyone is naked, it is courteous to keep a little distance between you and others on the beach.
Carry a towel – You will have to sit on the sand, and need it after bathing.
Apply sunscreen – Despite the temperatures, going nude for long hours is not good for the skin. So apply sufficient sunscreen.
Respect the local culture and customs. Occasionally, there may be people who are shy or clothed partially. Be respectful, and don't do anything that can make things inconvenient.
Check out these guides to the Florida Nude Beaches, New York Nudist beaches, and the top nude beaches in California for some of the best nude beaches in the country.
TOP NUDE BEACHES IN TEXAS
HIPPIE HOLLOW PARK
Location – Austin
Entry Fee – $8(cash only)
Parking Fee – $15 per car
Pet-Friendly – No
One of the top nude beaches in Texas is Hippie Hollow Park, the only official clothing-optional beach in Texas, located on steep limestone rocks over Lake Travis.
Only 30 minutes drive away from northwest Austin, you can quickly stop at Hippie Hollow Beach on Lake Travis to enjoy a relaxing picnic in your birthing suit.
You must hike a little to reach the beach through the rugged, rocky terrain. It is one of the most pretty Texas nude beaches, perfect for lazy beach days and loved by free-minded folks and the gay community.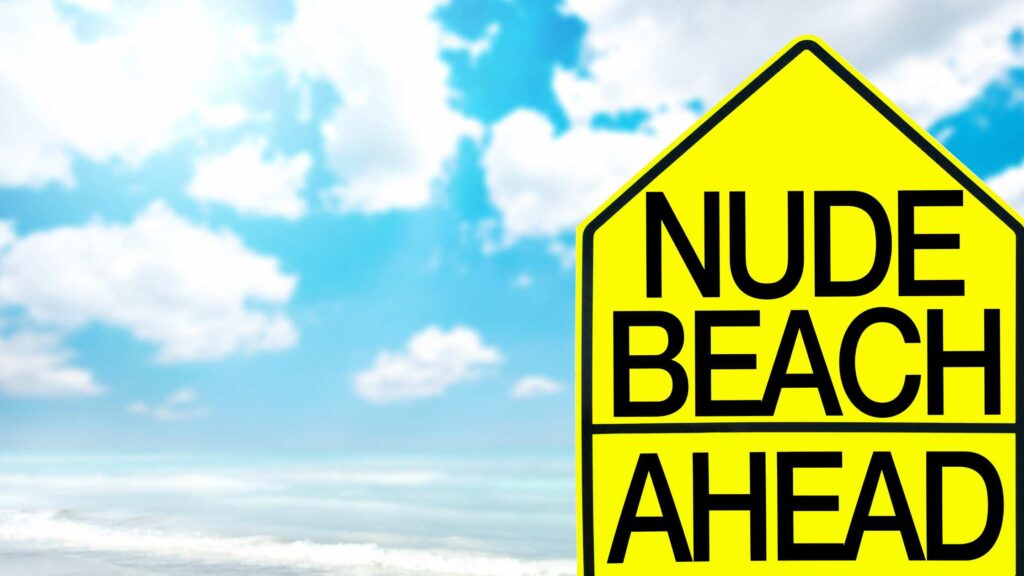 This beach is adult-only and open to 18+ visitors; no bonfires are allowed on the premises. Enjoy jumping off the limestone cliffs and get your best tan at Hippie Hollow Park, a popular spot for many decades among free-spirited people.
Nudity is not allowed in the parking lot, so keep your clothes on until you reach the lake.
Recommended – 21 Best California Nude Beaches To Be Fun and Free
The water is gorgeous, with clear blue-green waters surrounded by hills dotted by trees offering pretty settings for enjoying your time at this Texas nude beach.
Since the water is mostly calm, it is perfect for swimming. But since the shore and the bottom are rocky with mussels, it differs from your typical sandy beach experience. It is best to wear water shoes.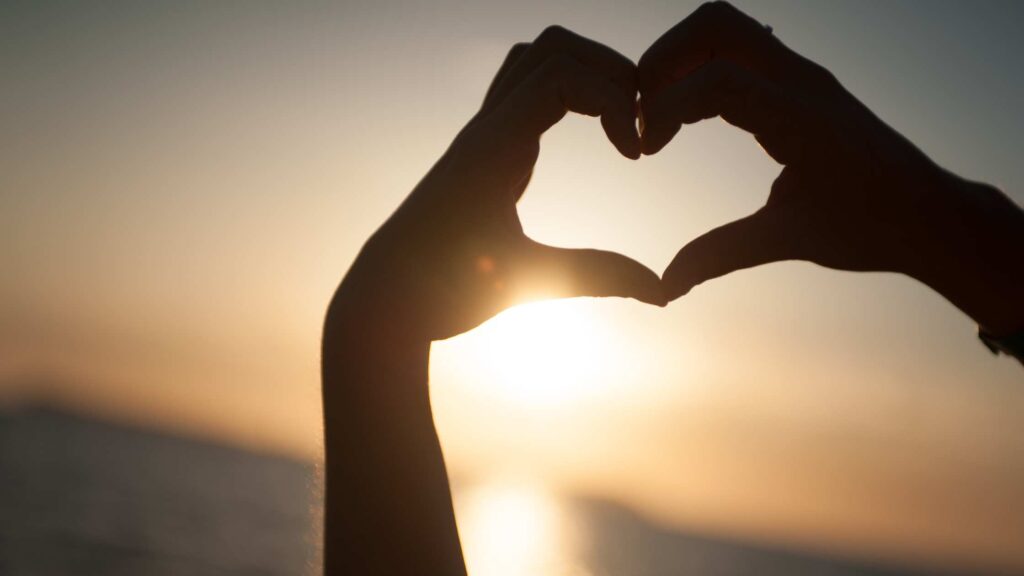 Rent a boat or bring your floaties if you are not into swimming. Hike along the pretty trail overlooking cliff-top views. You need to be clothed for hiking, and also wear good hiking shoes if you plan to use this trail.
Well-maintained restrooms, garbage bins and drinking water are located near the lake. You can bring picnic blankets and chairs for sunbathing or relaxing in the shaded areas. There are no lifeguards on duty.
The best time to visit Hippie Hollow Park is early in the morning. Since the beach often reaches maximum capacity, it gets closed for the rest of the day, especially during holidays and weekends.
UFO BEACH
Location – South Padre Island
Entry Fee – $ 12 + $ 2 (refundable)
One of the top nude beaches in Texas with a peculiar name is UFO beach.
Don't imagine nude aliens on this beach! The name has nothing to do with the aliens. The locals found an evacuation pod which drifted ashore in 2010 after a mighty storm. The pod looks like a flying saucer; hence, the locals refer to this beach as UFO beach.
The beach sits on South Padre Island, 12 miles North of beach access No.6. Though the beach is not officially clothing-optional, you will witness many nudists and topless sunbathers lazing around on the rugged rocks.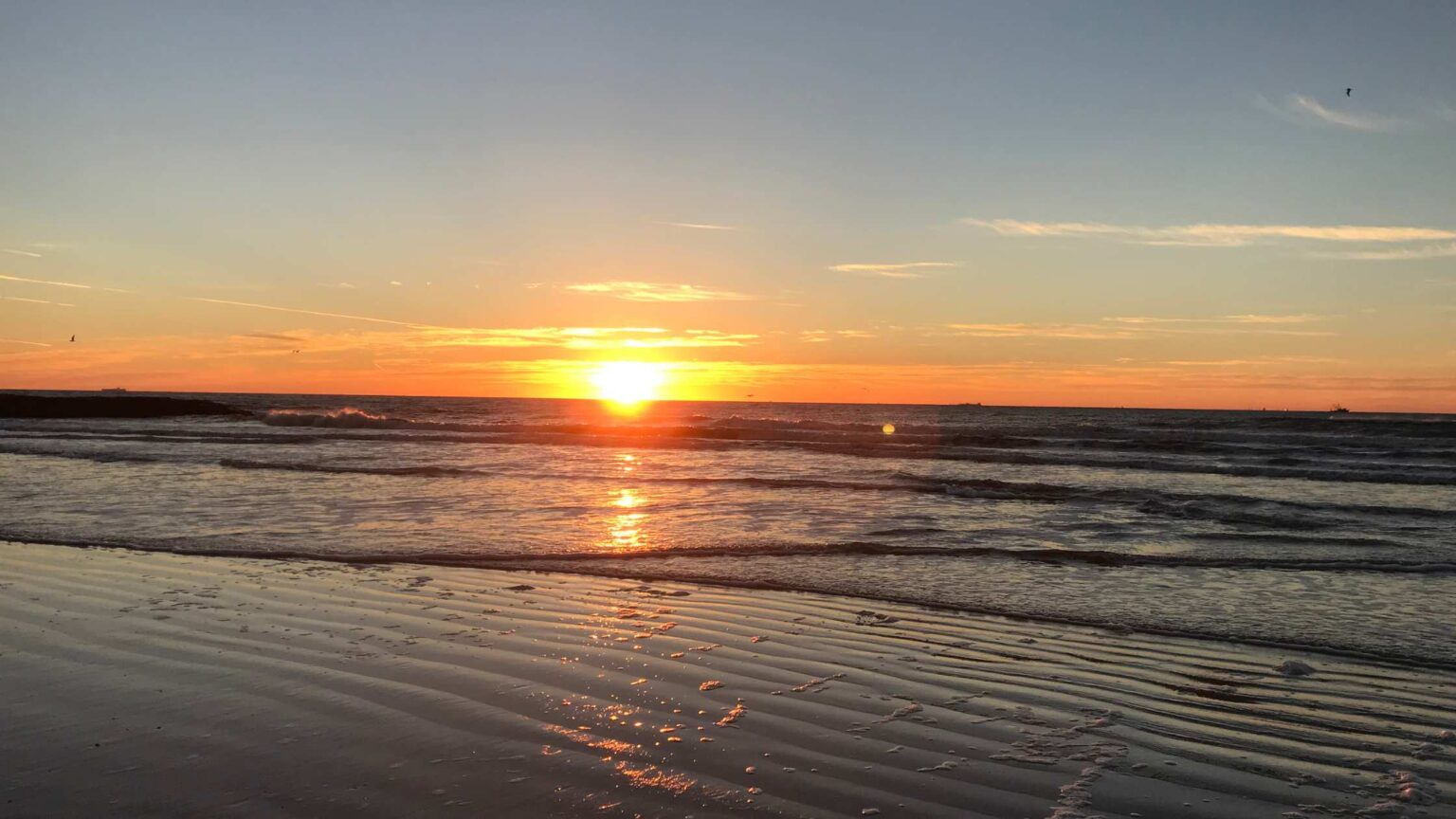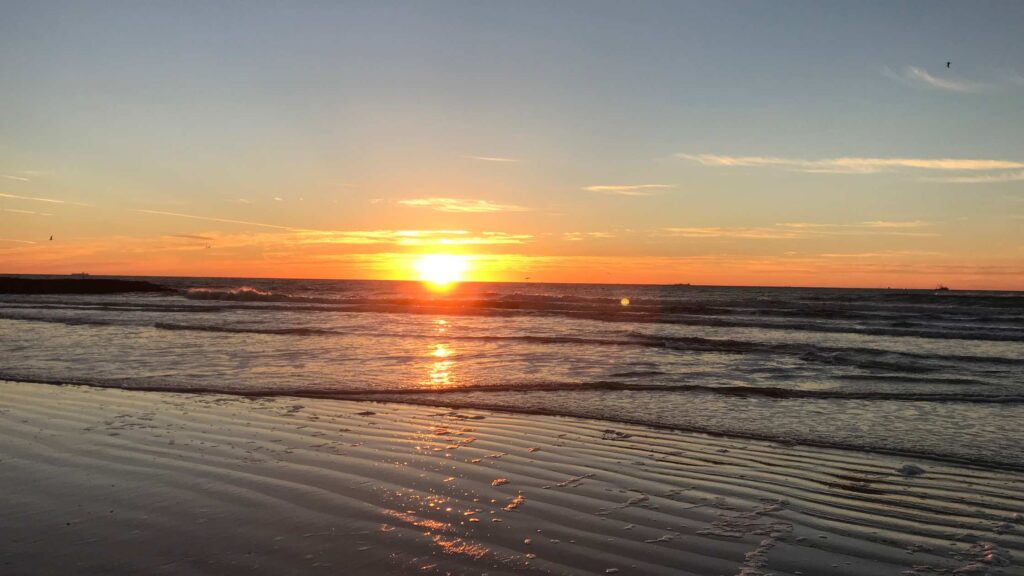 The water is clean and blue with a white sandy shoreline and is apt for swimming during low tide. The beach draws crowds, especially during spring. UFO beach is different from a typical secluded beach; parties will happen around this area throughout the year.
There are no facilities like toilets or showers and no shaded area on the beach. So ensure to get hats, umbrellas, sunscreen and enough water to keep yourself hydrated.
Recommended – 15 Best Nude Beaches In Florida You Should Visit
Access the beach by a 3.5 miles walk from the entrance or drive an ATV. Ensure you have a street license for ATV.
If you want to contribute back to nature, you can clean up the beach, and you will be refunded a fee of $2 as a token of appreciation for your efforts.
EMERALD LAKE RESORT
Location – Houston
Entry Fee – $ 50 per couple, $ 40 for a single person
Parking Fee – $20 per RV
One of Texas's not-so-popular nude beaches is the Emerald Lake Resort, located a few miles from Houston.
Though the place is not a typical beach, the resort features an exclusive lake and a pool which welcomes naturism lovers.
Try to visit the resort on Tuesdays, Wednesdays and Thursdays since there will usually be lesser crowds on these days, and you can comfortably pop off your clothes if you are a newbie nudist.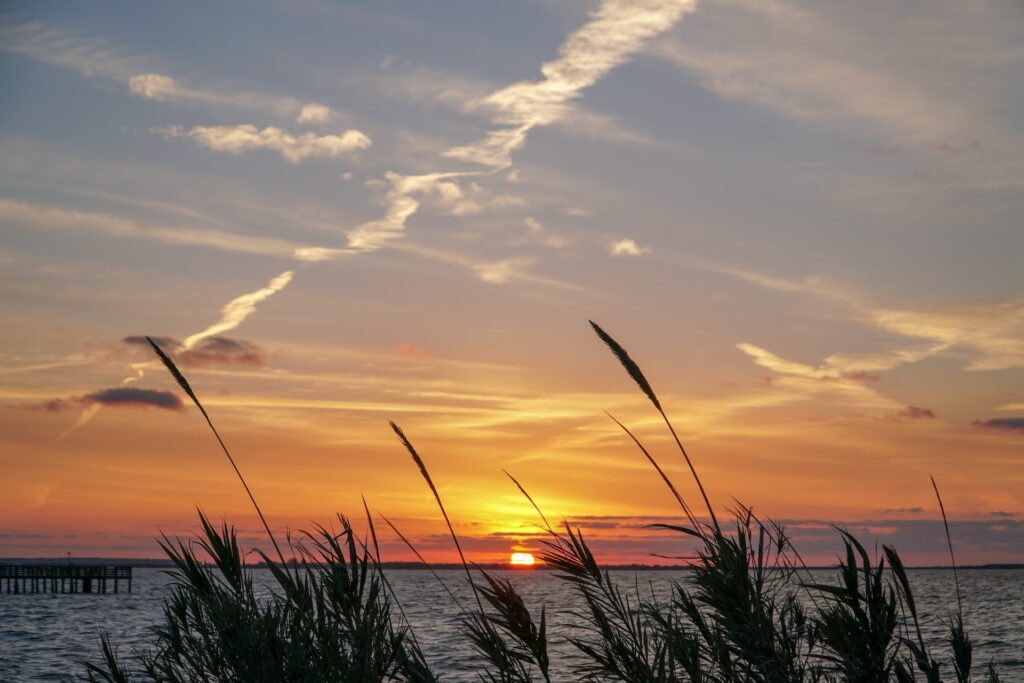 Emerald Lake Resort offers many things to do if you don't like to be in your birth suit. Check out the waterside driving range or go fishing. Rent a day pass and enjoy the other amenities, like the game room, pool, well-equipped spa and fitness centres in this lovely park.
This park has multi-cuisine restaurants, but they remain open only during peak season with huge crowds. However, the park features a well-maintained kitchen in the clubhouse. So, get your food, plates and other necessary things, and you will have to clean them yourself.
RV hookups are available in the park if you plan to camp for a day or two.
Check the park's website for pricing, room availability, and membership for any amenities or to organise any events.
BARTON SPRINGS POOL BEACH
Location – Austin
Entry Fee – Austin Resident Adults: $5; Non-Austin Residents Adults: $9
Pet-Friendly – No
Check out Barton Springs Pool Beach if you want to spend a day on one of the nude beaches in Texas. The pool beach is a natural spring in Zilker Park in Austin.
Though the pool is not a typical clothing-optional beach, you will still witness many topless yogis, hippies and other folks roaming in their swimsuits.
Barton Springs Pool Beach is large and features many secluded areas. The water in the pool beach is usually cold, but it is refreshing to take a dip, especially during typical summer months. The natural spring makes the place ideal for swimming throughout the year.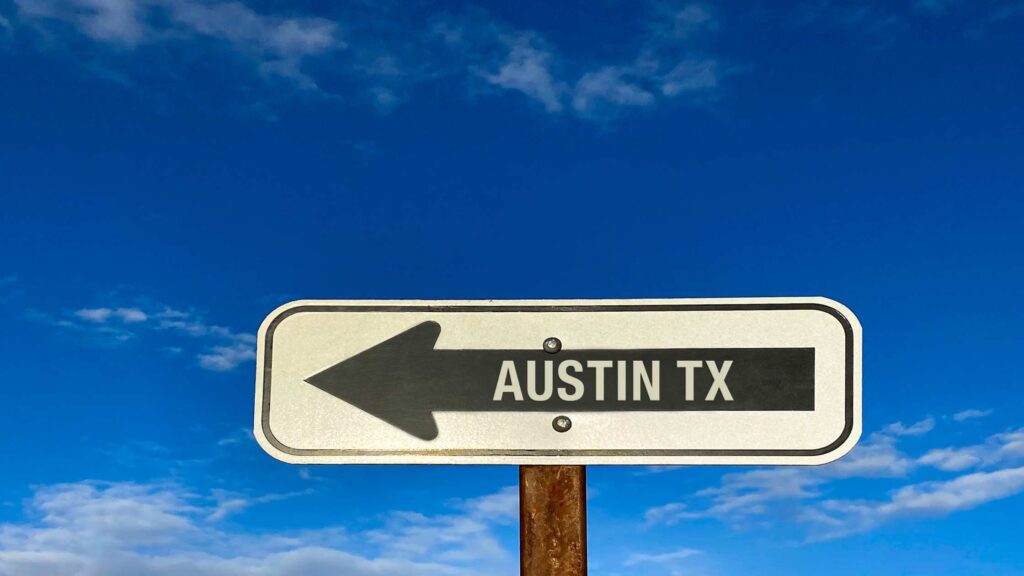 Access the pool via stairs and the flat walkway, or take a moderate hike along the rugged rocks. Wear appropriate footwear, as the pool has sharp rocks and muddy algae sticking to the bottom.
Rent a Kayak, or go diving following the diving boards and explore the spring pool beach if you want more adventure. Get your goggles to spot other marine friends underwater. You will see lifeguards on duty duing rush hours.
Try to visit the pool during the early hours of the day, as it generally fills up fast. The pool remains closed on Thursday due to the weekly cleaning procedures.
MCFADDIN BEACH, BOLIVAR PENINSULA
Located near Port Arthur, McFaddin Beach on the Bolivar Peninsula is one of the most amazing nude beaches in Texas.
Most parts of the State Highway 87 were devasted during the hurricane in 1989, leaving some areas of McFaddin Beach to the nudist beach bums.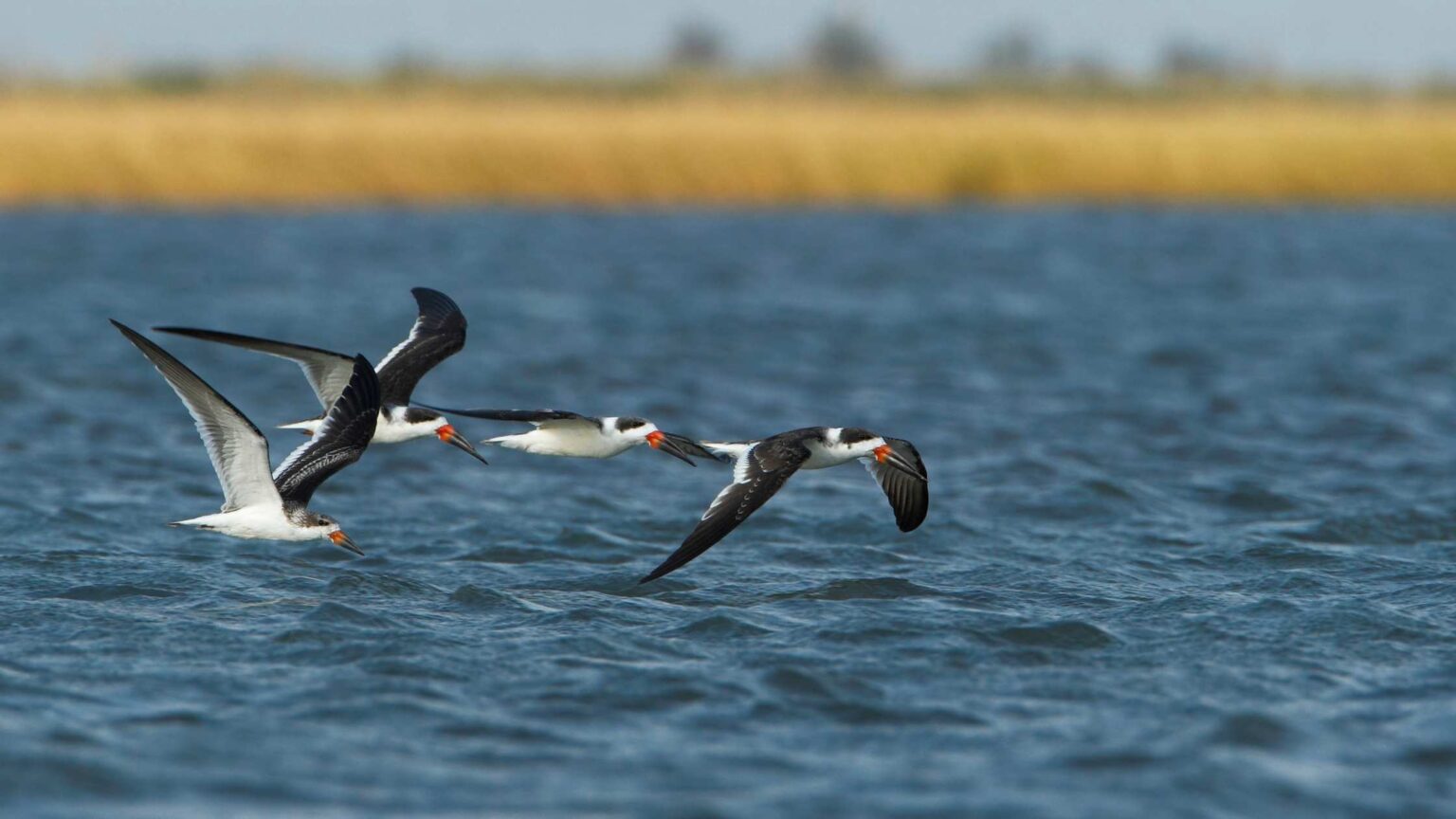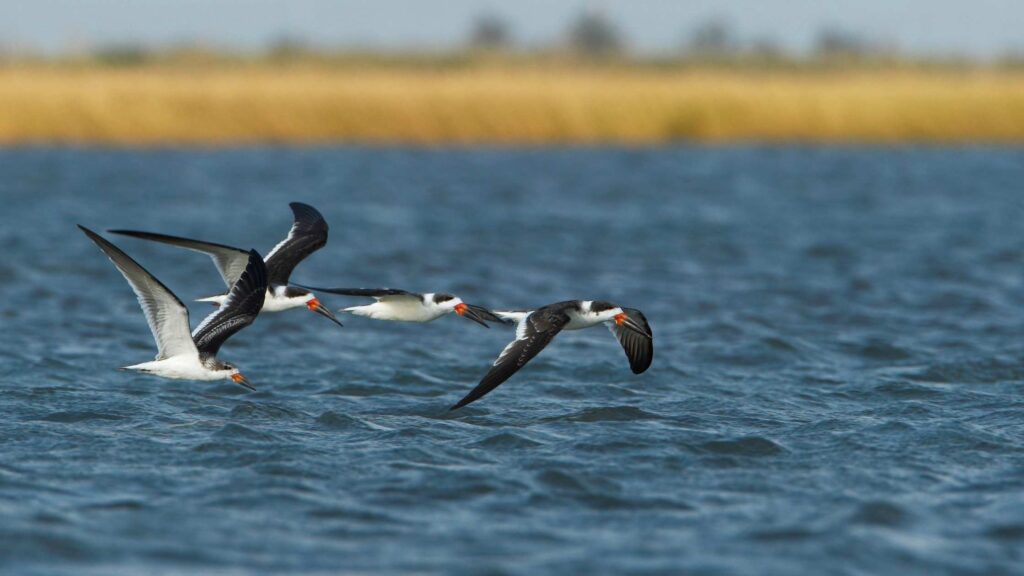 The nude section of the beach is three miles east of the junction of highways 124 and 97. This beach can be best accessed via a 4 x 4 ATV.
Wear appropriate footwear, as the beach is dotted with sharp rocks which pop out of the sand.
PADRE ISLAND NATIONAL SEASHORE
Although Padre Island National Seashore is not an official clothing-optional beach, it is still considered one of the secluded nude beaches in Texas.
One of the best Texas beach towns spanning 60 miles with sandy shores, it has many hidden areas to drop off your swimsuits. Since the Padre Island National Seashore is under federal jurisdiction, the site welcomes nudists.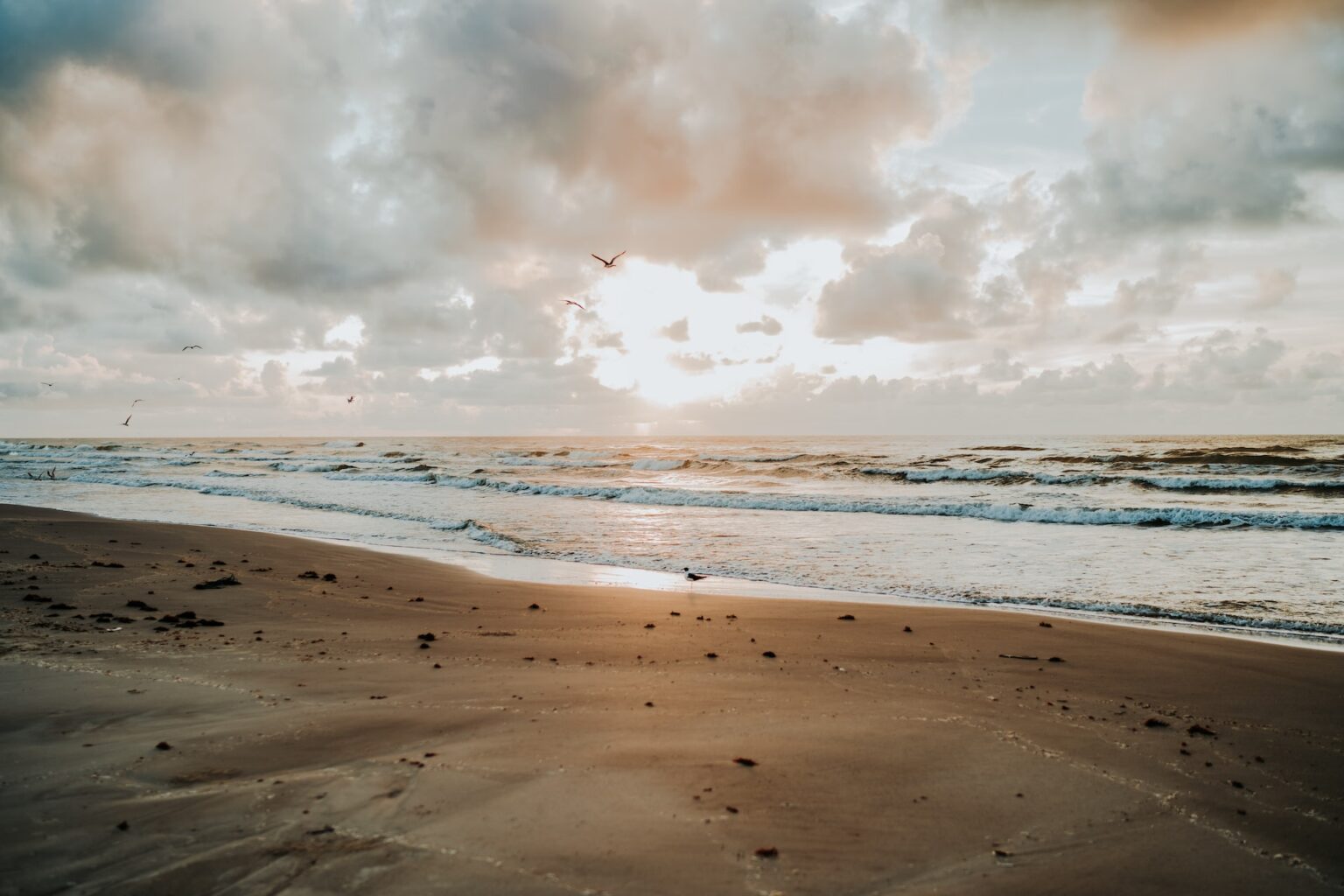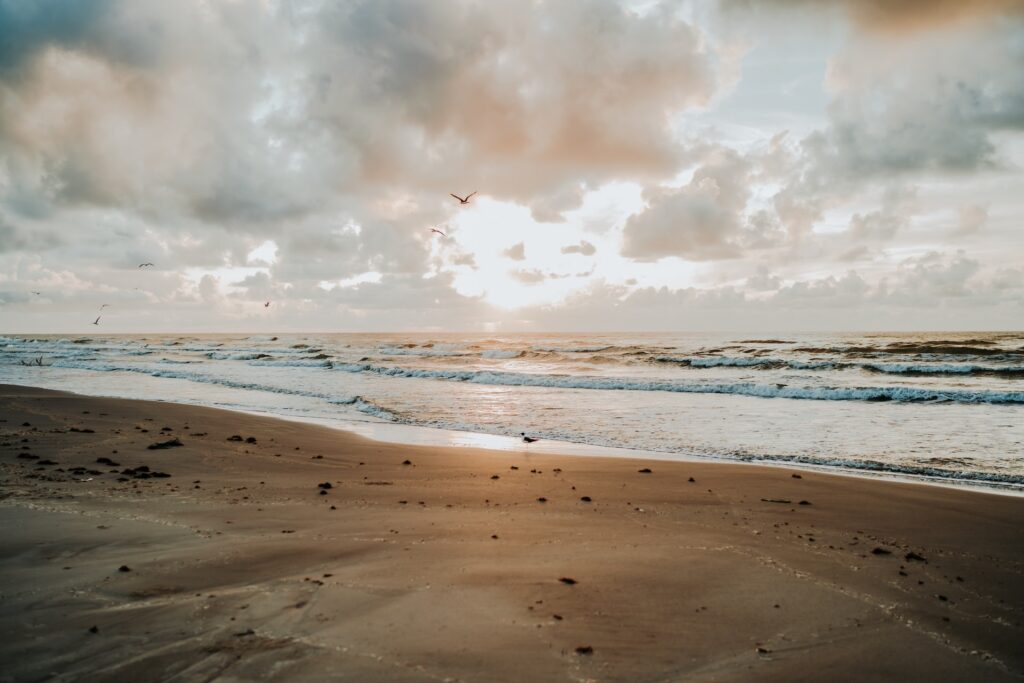 Thanks to the secluded and open seashore line, you can spot a patrolling van in advance to slide a slip-on.
Head South from the Malaquite Visitor's Center to access this beach, away from the paved road. Alternatively, drive South on Highway 77, 281 from the North and 83 from the West. Then, turn east on State Highway 100.
MAP OF TEXAS NUDE BEACHES
FAQS ABOUT NUDE BEACHES IN TEXAS
IS NUDITY LEGAL IN TEXAS?
Apart from Hippie Hollow Park, all the other places are not on the official clothing-optional list. The Texas Nudity law puts you under illegal nudity if you expose your genitals with the intent to arouse sexually.
Covering your lower half with appropriate clothing should suffice to comply with the Texas Nudity law. Although the law is rarely enforced and the locals welcome nudity (at least being topless), I recommend going to a place where being in your birth suit is permitted better than risking it.
ARE THERE NUDE BEACHES IN TEXAS?
Unlike the other states in the US, where there are many clothing-optional beaches, it is hard to find nude beaches in Texas due to stricter laws. However, still, there are a few clothing-optional beaches and resorts in the Lone star state where you can relax on your holiday in your birthing suits.
WHICH IS THE OFFICIAL CLOTHING-OPTIONAL BEACH IN TEXAS?
Hippie Hollow Park is the only official clothing-optional beach in Texas, but there are other resorts and a few places where you can bare it all in the state.
TOP TRAVEL TIPS & RESOURCES
Below is the list of the travel resources you can use to organize your travel – from flights to insurance and everything. These are the resources I use myself, which is why I recommend you for a hassle-free travel planning experience and fantastic trips.
Booking Flights
: To score flight deals, search on
Jet Radar
, Kiwi,
or
12go.Asia
(for Asia planning). Book and fly mid-week, taking red-eyes flights or those in the early mornings for better deals and lower prices. Avoid check-in bags on a budget airline.
Booking Trains:
The best websites for booking trains anywhere in Europe are
Rail Europe
and
TrainLine
. Both are easy to manage online and track your journeys.
Booking Cars:
For the best prices and easy handling of renting a car for road trips and day trips, I'd recommend
Discover Cars
or
Rental Cars,
available throughout the world.
Accommodations:
I typically use
HotelsCombined
or
Booking.com
to book hotels. There are special getaway deals with amazing discounts(over 50%!) for this year on Booking.com, and you can find them
here
.
I use
Hostelworld
and
Agoda
to book hostels as the deposit is low, easy change/cancellation is available and reviews are excellent on both. Depending on the destination, I love staying in
VRBOs/homestays
.
Travel Insurance:
No matter whether it is a short trip or longer trips abroad, I strongly recommend buying travel insurance for international trips. I recommend either
World Nomads
or
SafetyWing
for international travel insurance.
Tours:
Being a solo traveler, one of the best ways to optimize my time, budget, and super importantly, meet amazing people from all over the world is by joining tours, especially food tours, walking tours, day trips, culture, and history tours.
You will get a local's perspective, the best opportunities to experience places and people closely. I book using
GetYourGuide
,
Klook
,
Viator,
and
Voyagin.