If you are a naturist traveling in the Empire state looking for the best nude beaches in New York, you are at the right place. If you are a pro-free-spirited naturist or curious to have a relaxing beach getaway in your birthing suit, you can get to know all about the best Nude beaches in New York, where you can have the best sunny days that are treasured.
We will cover all you need to know about baring all on the beaches, the laws, how to reach, and more.
Although New York nude beach options are pretty limited, there are a few New York nude beaches, New York nudist resorts, and nudist swimming holes in New York, details of all of which you can find in this post.
ARE NEW YORK NUDE BEACHES LEGAL?
There are no public New York nude beaches that officially allow complete nudity. And New York's public lewdness law makes public nudity illegal.
Topless sunbathing is legal in the state for both women and men, but be prepared to feel awkward if you are a woman wanting to go topless, as it is still not common.
There are some public places in New York where public nudity is accepted, but you go nude at your own risk. You may encounter police and be subjected to interrogation, arrest and hefty fines, so be very careful to avoid these situations.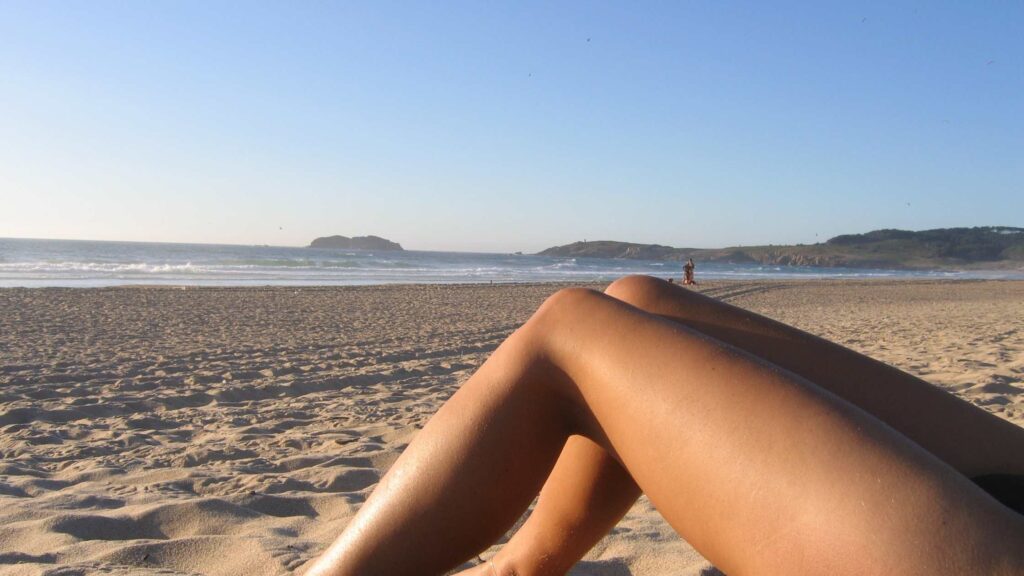 A fantastic alternative to New York nude beaches is the nudist resorts and campgrounds for naturists, where it is legal to unwind in your birth suit in the sun along the poolside. Check out the New York Nude Resorts section below for more details.
There are many nudist beaches in the USA where you can enjoy being nude year-round if you want to go out of New York.
Check out these guides to the Florida Nude Beaches, Texas Nudist beaches, and the top nude beaches in California for some of the best nude beaches in the country.
THINGS TO KEEP IN MIND WHILE VISITING NUDE BEACHES IN NEW YORK
If you are nudist-curious and are considering trying it out, there are some unwritten rules you should know about. Following this basic etiquette avoids making yourself or others feel uncomfortable.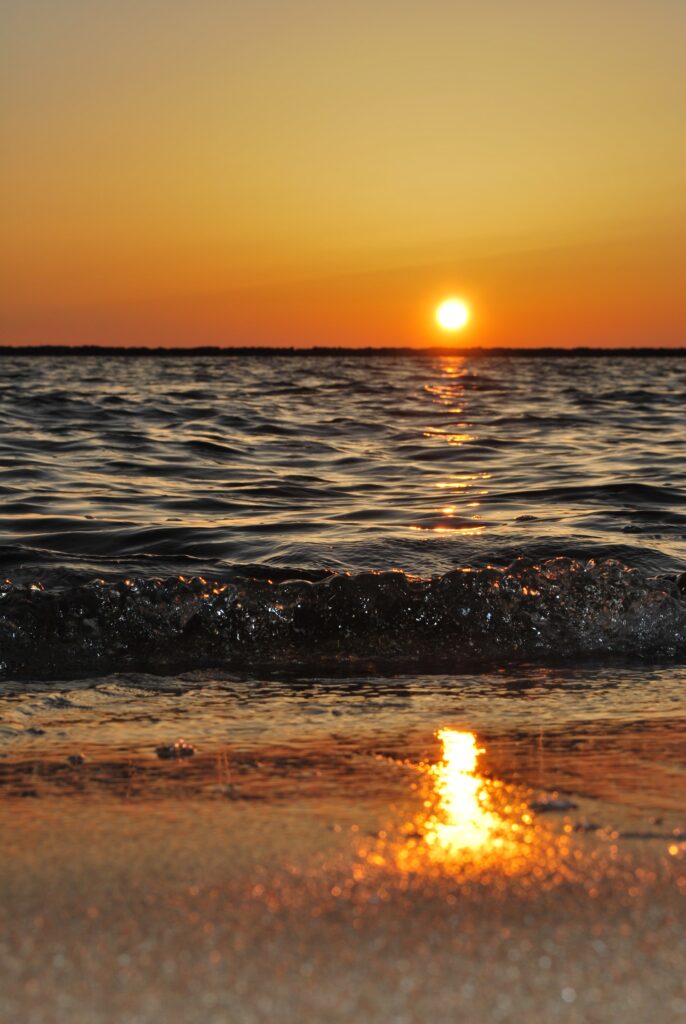 Before taking off your clothes, make sure you can do so and have reached the clothing-optional sections. Keep your clothes on in the parking lot, washrooms, common areas, and hiking trails and pathways on the premises. You can only be naked in the areas marked near the beach.
Respect fellow nudists and travelers. You may see fellow nudists on the beach as you walk. But do not stare, make fun or point at strangers. There is no judgment at nude beaches.
Enjoy the freedom without inhibitions, but do not take this as a chance or place to pick up dates or hit on people. Naturists strip off clothes in a free-spirited way, and there is nothing sexual about it.
Refrain from making sexual advances or making out or other intimate physical and sexual activities on nude beaches.
Do not take pictures or videos of naked people, whether you see a signboard or not, as it is common sense to respect everyone's privacy. Do not fly your drone up close to beachgoers, nude or not.
If you are a newbie or not very comfortable being naked, carry some things with you, like a book or listen to music or enjoy sunbathing, which will keep you occupied and make you feel less awkward, giving you time to blend in.
Remember to keep your distance – Since everyone is naked, it is courteous to keep a little distance between you and others on the beach.
Carry a towel – You will have to sit on the sand, and need it after bathing.
Apply sunscreen – Despite the temperatures, going nude for long hours is not good for the skin. So apply sufficient sunscreen.
Respect the local culture and customs. Occasionally, there may be people who are shy or clothed partially. Be respectful, and don't do anything that can make things inconvenient.
TOP NUDE BEACHES IN NEW YORK
Nude beaches in New York are popular spots in the summertime due to their clothing-optional rules and also because of the limited sunny times in this cold state. Let us get to the best ones right away.
GUNNISON BEACH, NEW JERSEY
It may not be in New York, but Gunnison beach, the only legal nude beach in the state of New Jersey, is one of the nearest official nude beaches in New York that you should add to your list as it is conveniently located only 2-hours drive from Brooklyn.
One of the top New Jersey nude beaches, Gunnison beach, is also the largest nude beach on the east coast of the United States. You can enjoy splendid views of New York City, especially the stunning Manhattan skyline from this beach.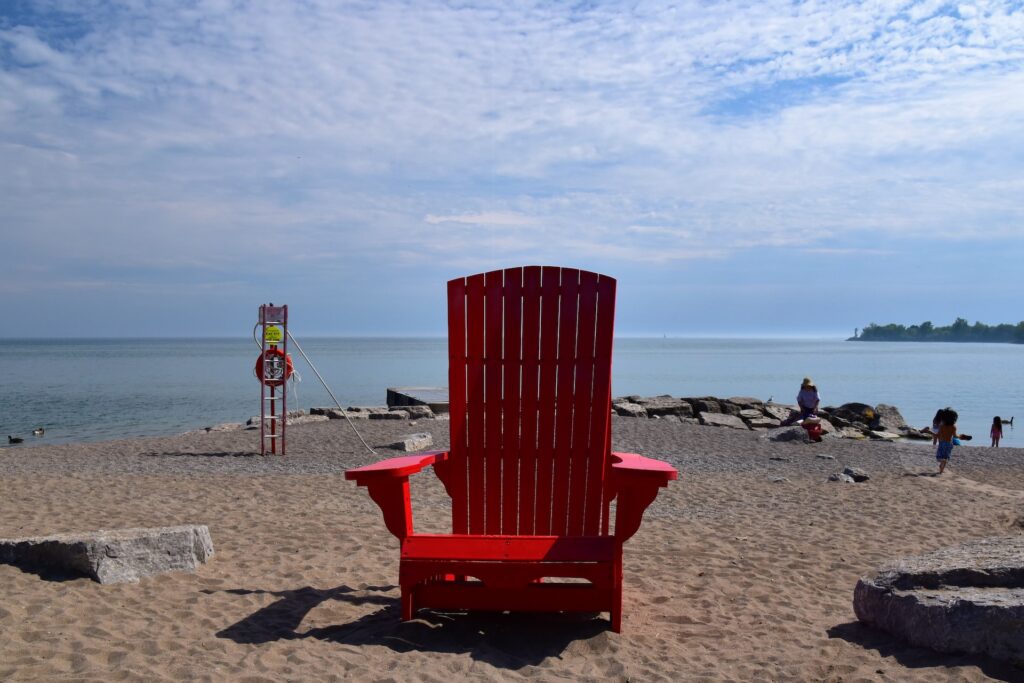 Located in the Gateway National Recreation Area, this East Coast nude beach on the north end of Sandy Hook is a popular spot all summer long among New Yorkers and locals.
It is one of those rare nude beaches near New York where it is not only socially acceptable but also legal to take it all off along with thousands of other nude sunbathers here on a hot summer day with all types of body types and ages, allowing you to enjoy among like-minded free-spirited naturists freely.
You can visit Gunnison Beach for free, which is open between 5 AM to 7 PM every day. However, it can get pretty crowded during weekends and holidays, especially in summer.
To head to the clothing-optional part of this white-sand shore, you need to go to the southern end of the beach, which requires walking a bit from the parking lot. Keep your clothes on until you reach the nude section, which is easy to find as there is a signpost.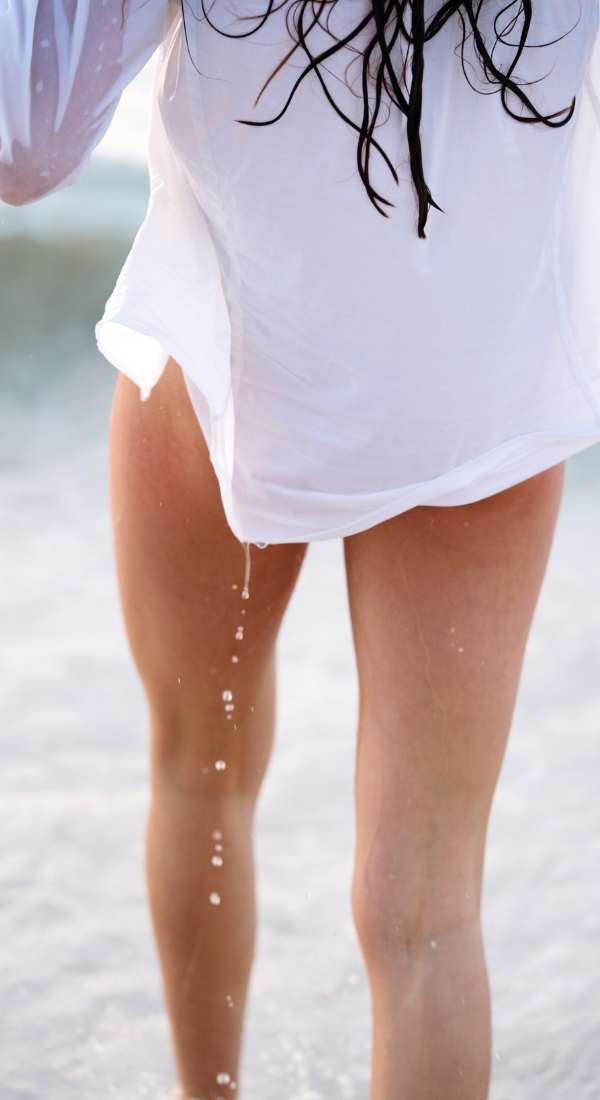 From New York, you can take the ferry from Manhattan to Gunnison beach in the summer. For cars, you can use parking lot G in the Fort Hancock area of the Sandy Hook Unit of Gateway National Recreation Area.
The beach has clean restrooms and showers. You can also buy or rent beach gear and water sports equipment. Extend your time by hiking around some trails and checking out the historic batteries, forts and pretty lighthouse.
JACOB RISS PARK
One of the few remaining on the list of the best nude beaches in New York is Jacob Riss, a seaside park on the southwestern portion of the Rockaway Peninsula in the New York City borough of Queens.
Located at the foot of the Marine Parkway–Gil Hodges Memorial Bridge, east of Fort Tilden, and west of Neponsit and Rockaway Beach, some clothing-optional sections are at Jacob Riis.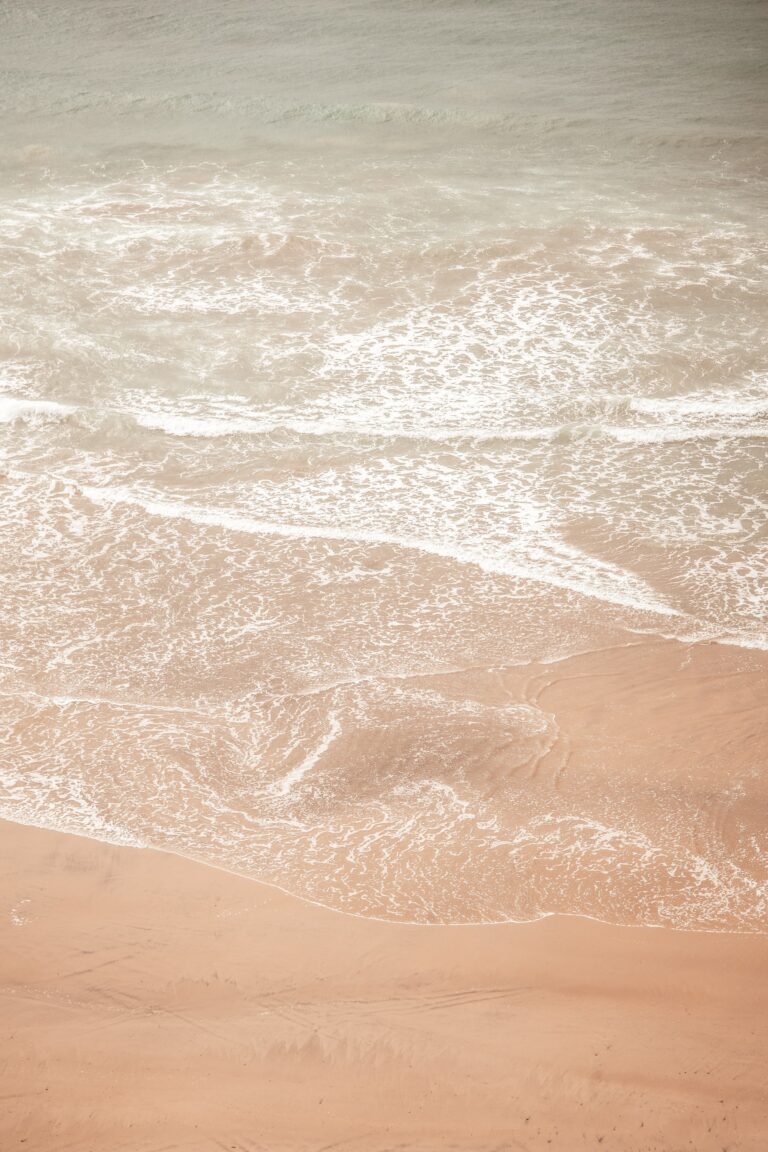 Recommended – 50+ Cool Things To Do In New York At Night
The beach at Jacob Riis is more challenging to access than the others in the recreation area, so you may find it quieter than the other beaches.
Jacob Riis is a popular LGBTQ-friendly hang spot as well, and it can get pretty crowded in summer despite its secluded location.
JUNIPER WOODS RECREATIONAL PARK AND CAMPGROUND
One of the few options for nude beaches in New York Upstate, best for mountain lovers is Juniper Woods Campground located in Catskill, a 65-acre, clothing-optional, family-friendly in NYC.
Summer is one of the busiest seasons in the park where you can regularly take part in special weekend events and activities, including nude paint and sip. Enjoy the shores of the beach and skinny dip at the designated clothing optional area clearly marked.
With your clothes on later, you can enjoy fishing, paddle boats, hiking, and picnicking in the many shaded areas. If you want to camp, it is recommended to book in advance as the sites get quickly filled.
COPPERAS POND, ADIRONDACKS
Copperas Pond in North Elba, a part of a campground in the Adirondacks is one of the latest additions to clothing optional or naked In New York.
You can also skinny dip in the pond, so expect many nude swimmers in the summer months, cooling off at the pond. There are many common areas and family-friendly activities on this campground, so you can enjoy a picnic, fishing and strolling along the few trails offering beautiful views with your clothes on after you have had your fill of relaxing in your birth suits.
SKINNY DIP FALLS
As the name indicates, one of the best gorgeous waterfalls with many swimming holes, Skinny Dip is an addition to the list, although not technically a beach.
It is one of the few nudist swimming holes in New York where you can enjoy the total freedom of being yourself, skinny dipping to your heart's content.
This mile-long nude recreation area is known for its secluded gorgeous location where it forms a gorge into Chautauqua Gorge State Forest. There are multiple nude sunbathing areas clearly marked with signs and easy to find.
The entrance to Skinny Dip Falls trail is off Taylor Rd in Westfield, NY. You need to follow a dirt road after parking and look for a sign near the cottage where you should take left. If you keep walking, you will reach the stream. Look for the Nudist area marked on the rocks here to begin your skinny dipping day trip.
STONY KILLS FALLS
Further ahead from Split rock hole, only a short drive away, leads you to Minnewaska State Park Preserve, home to one of the nudist pools in New York, Stony Kill Falls in New Paltz.
Stony Kill Falls is a pretty New York nude swimming spot where nudity is generally accepted.
To reach Stony Kill Falls, you have to quickly hike to the top of the falls to find the nudist area where you can skinny dip in the crystal clear waters. The pool below is a clothed area.
POTTER'S FALLS
Another waterfall where nudity is accepted is Potter's Falls located in Ithaca at a deep pool located below the waterfall in Six Mile Gorge. Although swimming is prohibited at Potter's Falls, you may find many people enjoying a relaxing swim, some of them without clothes, thanks to the relaxing atmosphere.
OTHER POSSIBLE NEW YORK NUDE BEACHES
Below are some of the nude beaches in New York which are not legal, which means if you decide to go in your birth suit, you would be doing so at your own risk. In all these beaches and swimming holes, being topless is permitted and legal.
ALICE FALLS
One of the nude beaches in New York City, which has unofficial nude areas is Alice Falls, technically a waterfall with pretty pools, making it a top spot in summer, located in Keeseville, NY.
Although swimming is prohibited here, with even a sign clearly pointing so, you can find many people enjoying a swim with their clothes on and sometimes skinny dipping.
Since Alice Falls is considered a family-friendly spot and often frequented by many people with kids, baring it all may not be the best idea. You may be asked to cover up or leave, so take your clothes off at your own risk of violating the rules or offending others.
SPLIT ROCK HOLE, HUDSON VALLEY
Located at the site of the former Enderly family sawmill, down along the beautiful Clove Road, Split Rock in Hudson Valley is one of the most popular swimming holes in New York. It has a few nudist areas making it an offbeat getaway for skinny dipping amidst gorgeous landscapes in the valley.
There are clear signs on the trees that will lead you to a clothing-optional area, which can be accessed by crossing a bridge down a stairway where you will frequently find other nude swimmers.
FORT TILDEN, GATEWAY NATIONAL RECREATION AREA
The sister beach of Jacob Riss is Fort Tilden Beach, also known as Fort Tilden Historic District, a former United States Army installation on the coast in the New York City borough of Queens is also one of the New York nude beaches where you can areas to unwind and enjoy the seashore in your birth suits.
It is also one of the secluded beaches in the area perfect for a picnic amidst the sandy shores. Recently, there were some changes in the regulations ending the era of complete nudity at this beach, so be cautious if you plan to go there. It is best to be topless if you want to tread lightly.
SPIER FALLS
One of the unofficial places to be nude in New York is Spier Falls located at Gansevoort park, on the Hudson River between Saratoga County and Warren County, New York. It is located east-southeast of the Village of Corinth.
Although it is not legal, it is possible to be naked in New York here. Swimming is prohibited, but you can sunbathe at some locations downstream.
As long as you keep a low-profile and enjoy quietly, you can probably have a relaxing day being nude. Watch out for patrollers and avoid loud music or drawing unwanted attention which may land you in trouble.
FIRE ISLAND NATIONAL SEASHORE
One of the former nude beaches in New York is the public beach at the Fire Island National Seashore on Long Island. Until 2013, there were some sections accessed by naturists. However, now it is illegal to be nude on this beach and you may be fined. If you wish to go nude, know that it would be risky.
However, it is more acceptable if you go topless as it is still legal and you have company, especially for women to go topless.
OTHER OPTIONS FOR NUDE BEACHES IN NEW YORK
BONUS – NEW YORK NUDIST RESORTS
If you visit New York nude resorts and campgrounds, know that they cater primarily to families, so public sexual activity is forbidden.
If you are new to baring all, these resorts are an excellent way to have your first experience in a more relaxing setting. Also, you can enjoy heated pools or hot tubs with your clothes on at these nudist resorts.
EMPIRE HAVEN, MORAVIA
If you want to take relaxing in the birth suit to the next level, head to Empire Haven, one of the oldest and the best family-friendly nudist resorts in New York, located in Moravia in the beautiful Finger Lakes Region.
It is the perfect spot if you are new and shy wanting to explore nudism for the first time. This is a nonsexual resort open to families, including children.
You can enjoy the perfect summer days soaking in the hot tubs, saunas, swimming pool, snack bar, pickleball courts, children's playground, volleyball courts, hiking trails, and a fishing pond at this beautiful 97-acre campground.
There are also rental cabins, camping spots, and RV hookups available for overnight stays, which need to be booked in advance.
FULL TAN SUN CLUB
Another family-friendly nudist resort in New York is Full Tan Sun Club, located in Sprakers, which is over 50 years old campground, and one of the favourite spots among naturists that enjoy beautiful summers in this resort.
In this family-friendly resort in Upstate New York, you need to be comfortable with nudity in the pool areas.
Sunbathe and skinny dip in this nude recreation park where you can also enjoy fishing, pool, check wildlife, plan lawn games, and unwind at their cafe.
MAP OF NUDE BEACHES IN NEW YORK
TOP TRAVEL TIPS & RESOURCES
Below is the list of the travel resources you can use to organize your travel – from flights to insurance and everything. These are the resources I use myself, which is why I recommend you for a hassle-free travel planning experience and fantastic trips.
Booking Flights
: To score flight deals, search on
Jet Radar
, Kiwi,
or
12go.Asia
(for Asia planning). Book and fly mid-week, taking red-eyes flights or those in the early mornings for better deals and lower prices. Avoid check-in bags on a budget airline.
Booking Trains:
The best websites for booking trains anywhere in Europe are
Rail Europe
and
TrainLine
. Both are easy to manage online and track your journeys.
Booking Cars:
For the best prices and easy handling of renting a car for road trips and day trips, I'd recommend
Discover Cars
or
Rental Cars,
available throughout the world.
Accommodations:
I typically use
HotelsCombined
or
Booking.com
to book hotels. There are special getaway deals with amazing discounts(over 50%!) for this year on Booking.com, and you can find them
here
.
I use
Hostelworld
and
Agoda
to book hostels as the deposit is low, easy change/cancellation is available and reviews are excellent on both. Depending on the destination, I love staying in
VRBOs/homestays
.
Travel Insurance:
No matter whether it is a short trip or longer trips abroad, I strongly recommend buying travel insurance for international trips. I recommend either
World Nomads
or
SafetyWing
for international travel insurance.
Tours:
Being a solo traveler, one of the best ways to optimize my time, budget, and super importantly, meet amazing people from all over the world is by joining tours, especially food tours, walking tours, day trips, culture, and history tours.
You will get a local's perspective, the best opportunities to experience places and people closely. I book using
GetYourGuide
,
Klook
,
Viator,
and
Voyagin.