Planning an unforgettable relaxing getaway for you or along with a loved one? Take a look at a few of these renowned nude beaches in Florida.
No less than a natural wonderland, Florida beaches are known for their rugged coastline, lush vegetation and clean waters with powdery sand along the shoreline.
With almost 800 miles of stunning coastal line, you will witness some of the best topless beaches in Florida. Some of them are remote, making it much easier for shy nudists.
Although nudists frequently visit Florida beaches, some recent laws have made select Florida beaches legal nudist beaches. Before donning your birth suit, be sure to review the guidelines.
Thanks to the year-round sunshine on these clothing optional beaches in Florida, helping beach bums to work on their tans.
There are some fantastic clothing optional resorts in Florida on these nudist beaches, which offer kayaking, paddle boarding, and surfing as a part of their packages.
So what are you waiting for? Keep your shy away and hit these lovely Florida topless beaches for an exciting nudist experience.
Looking to head to California? Check this list of 20 Awesome Nude Beaches in California. Check out these guides to the Texas Nudist beaches, and the 15 Top Nude Beaches in New York for some of the best nude beaches in the country.
THINGS TO KEEP IN MIND WHILE VISITING NUDE BEACHES IN FLORIDA
If you are nudist-curious and are considering trying it out, there are some unwritten rules you should know about. Following this basic etiquette avoids making yourself or others feel uncomfortable.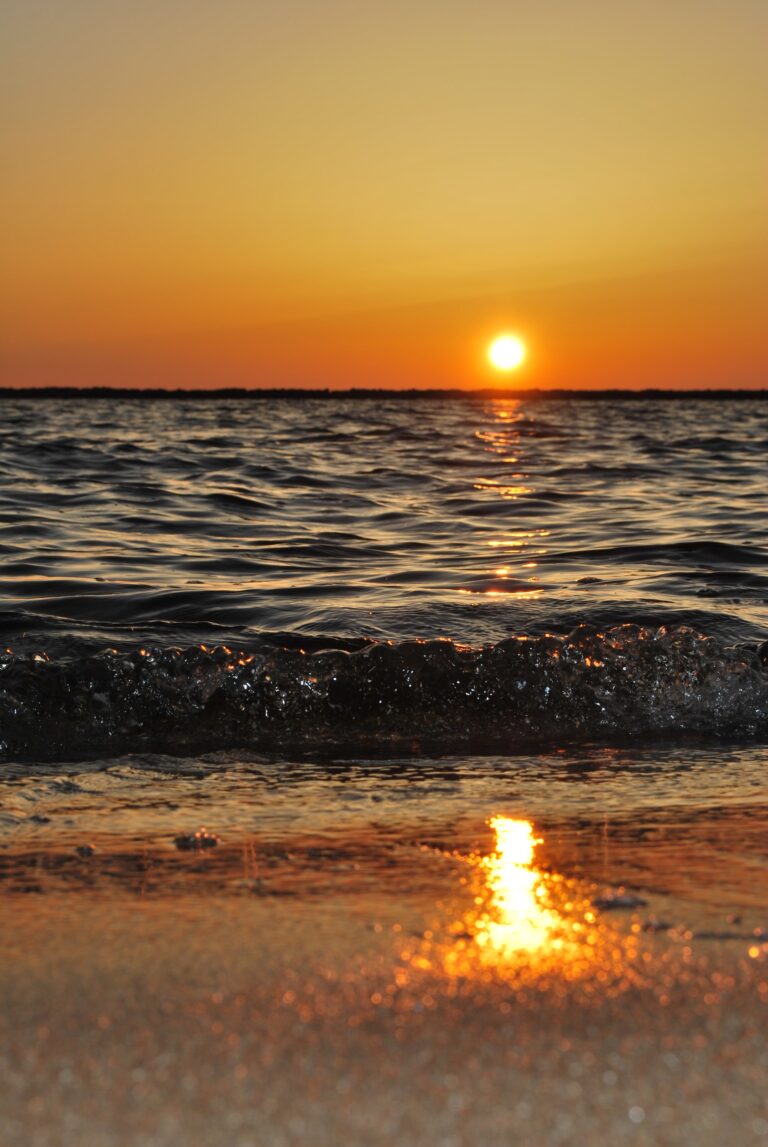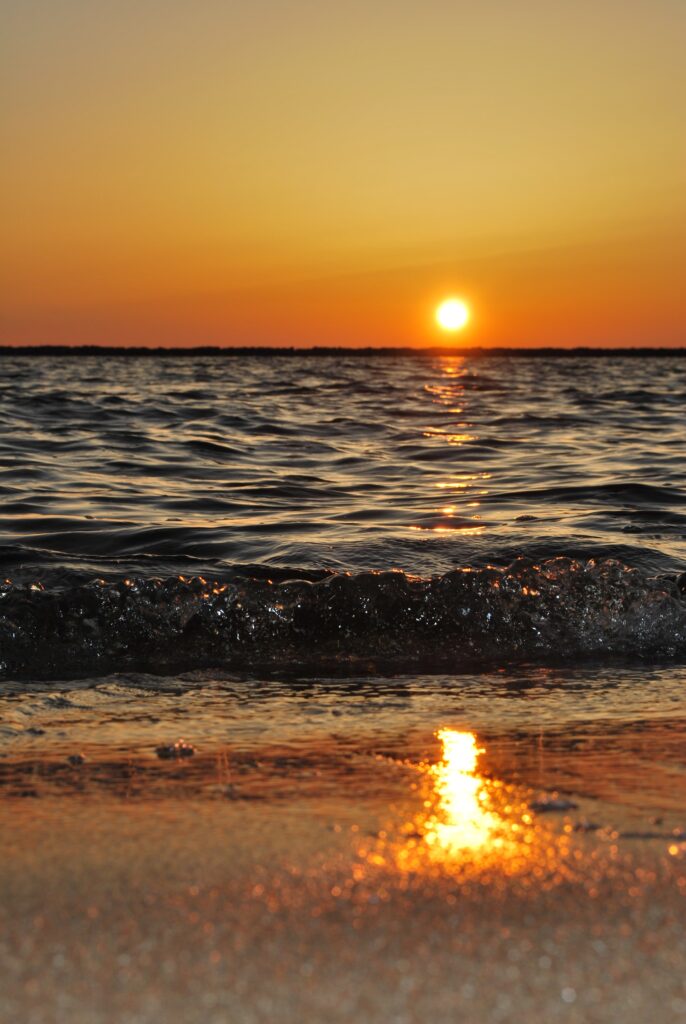 Before taking off your clothes, make sure you can do so and have reached the clothing-optional sections. Keep your clothes on in the parking lot, washrooms, common areas, and hiking trails and pathways on the premises. You can only be naked in the areas marked near the beach.
Respect fellow nudists and travelers. You may see fellow nudists on the beach as you walk. But do not stare, make fun or point at strangers. There is no judgment at nude beaches.
Enjoy the freedom without inhibitions, but do not take this as a chance or place to pick up dates or hit on people. Naturists strip off clothes in a free-spirited way, and there is nothing sexual about it.
Refrain from making sexual advances or making out or other intimate physical and sexual activities on nude beaches.
Do not take pictures or videos of naked people, whether you see a signboard or not, as it is common sense to respect everyone's privacy. Do not fly your drone up close to beachgoers, nude or not.
If you are a newbie or not very comfortable being naked, carry some things with you, like a book or listen to music or enjoy sunbathing, which will keep you occupied and make you feel less awkward, giving you time to blend in.
Remember to keep your distance – Since everyone is naked, it is courteous to keep a little distance between you and others on the beach.
Carry a towel – You will have to sit on the sand, and need it after bathing.
Apply sunscreen – Despite the temperatures, going nude for long hours is not good for the skin. So apply sufficient sunscreen.
Respect the local culture and customs. Occasionally, there may be people who are shy or clothed partially. Be respectful, and don't do anything that can make things inconvenient.
BEST NUDE BEACHES IN FLORIDA
HAULOVER BEACH
Haulover beach, one of the official best nude beaches in Florida, is located between Miami Beach and Fort Lauderdale, to the North of Bal harbour.
This half-mile stretch of beach is nestled in Haulover Park and features clean white sand and a rugged coastline.
The oldest legal nude beach, Haulover beach Miami, is usually crowded but well-maintained with set rules, which makes beginner nudists feel welcomed on this beach.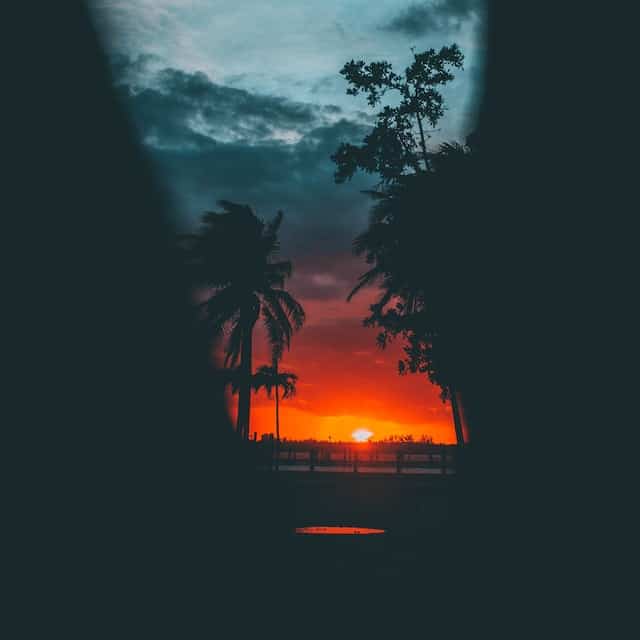 Haulover beach Florida United States is not only the oldest nude beach in Florida but also one of the top 10 nude beaches across the globe.
The Northern part of the beach is the legal nude section which covers almost 4/10 of the stretch.
Stroll by the shore on the pedestrian tunnel from Biscayne Bay, or get your furry friend since the beach has its dog park. There are even wheelchair amenities on the beach for rent.
Recommended – 6 Best Nude Beaches In Texas You Should Check out
Rental chaise loungers are available in the area to relax with your favourite drink as you watch hundreds of nudists jogging by the shore.
Don't miss participating in the Nude Drum Circle and the beach volleyball tournaments on this beach which are super fun.
Go boating, plan for a picnic on this family-friendly nude beach or explore other amenities like the tennis centre, golf course and the kite flying area.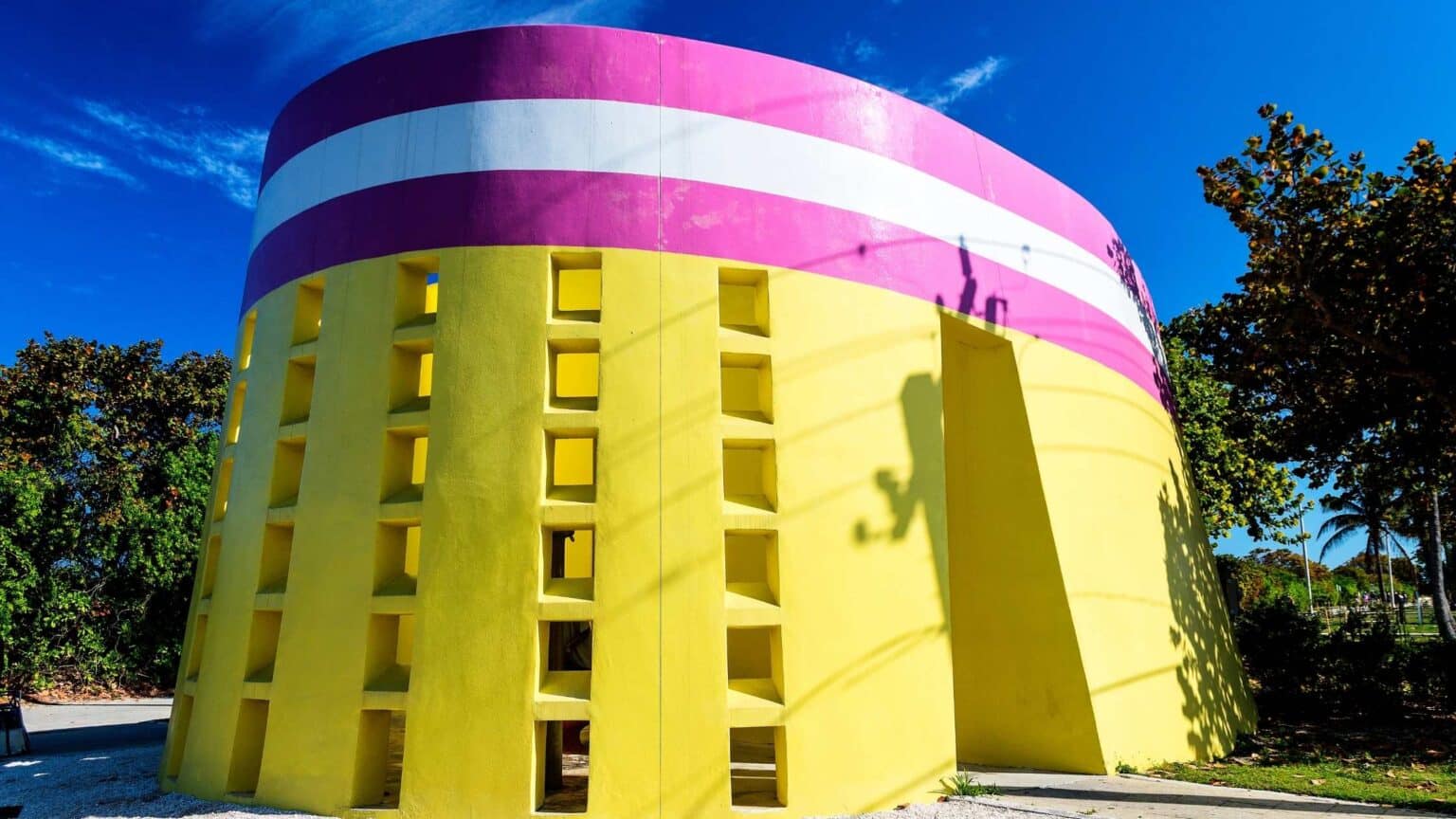 Haulover beach Florida is a paradise for gay communities, and you will witness the best nightlife ever on this beach if you happen to be among them.
Head to the information booth near lifeguard station 15 to learn about beach etiquette from Haulover Beach Ambassadors or the lifeguards.
Parking will be available on Collins road, and you will have to walk the rest of the distance to the beach.
A clothing-optional guesthouse is also available in Fort Lauderdale if you plan to stay for a day or two.
BLIND CREEK BEACH
If you are looking for a perfect weekend getaway from the hustle and bustle of the town, check out one of the natural remote nude beaches in Florida, Blind Creek beach on Hutchinson Island.
Situated at an 8-mile driving distance from the Jensen Beach Causeway between Fort Pierce and Jensen Beach, this 36-acre beach is a mini paradise and access to this beach is challenging.
Get soaked in the tranquillity of this legal naturist beach while you admire its natural rugged coastline, lush vegetation, clean sand, clear waters and lovely dunes.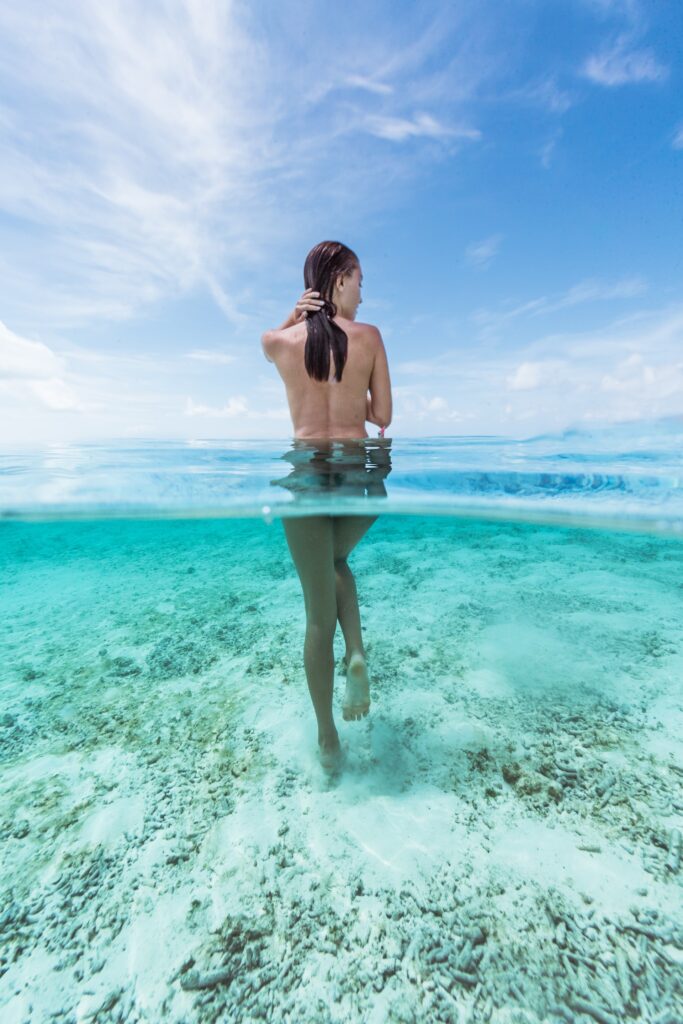 This topless beach in Florida usually draws lesser crowds, making it easier for the beginner nudist to have a lovely nude beach experience.
While strolling on this gorgeous beach, you might witness sea friends like hermit crabs or spot loggerheads and green turtles.
This place is an untouched haven, and you will not find any amenities like showers or cafes on the beach.
Keep an eye on the signboard on the side of Highway A1A. The board is relatively small and easier to miss.
PLAYALINDA BEACH
Canaveral National Seashore, a national park, is home to two best nude beaches in Florida, managed by the National Parks Service; Playlinda beach towards the South of the park and Apollo beach towards the North.
Playlinda beach stretches over 24-miles, and while on this beach, you will be taken back to old Florida days, undeveloped with dunes covered with sea oats, beach sunflowers and berries.
Stroll on this sandy beach while appreciating the turquoise waters and thick sand. Since this is an unofficial nude beach, check around before dropping off your swimsuits.
The area stretching from Parking lot 13 is where you meet fellow nudists on this Florida nude beach.
If you are a wildlife enthusiast, follow the signs from Titusville leading you to the nearby Merritt Island National Wildlife Refuge to spot wild varieties of flora and fauna.
People also visit this beach to spend time near the Kennedy Space Center and witness rocket launches. Try to head in the opposite direction of the space center to have a peaceful time on the beach.
Bored flaunting your bum in the sun? Get robed and check out the 13-mile hike on the Klondike beach trail, starting from Titusville near parking lot 13 and ending at New Smyrna Beach. You need to buy a day permit for the hike!
Don't miss visiting the backcountry side of Playalinda Beach, a lagoon called Eddy Creek. Go kayaking here and hop on the observation pier to spot manatees in shallow waters.
The beach is just an hour's drive from Disney, so try adding it to your itinerary if you have spare time.
There is a visitor's centre if you need any info about the beach and the nearby areas. There are no other amenities. The beach has 13 parking lot areas, and you must purchase a ticket for $20 per vehicle, valid for a week.
APOLLO BEACH
Apollo beach, one of the clothing optional beaches in Florida, is located on the eastern Atlantic coastline, 10 miles south of New Smyrna Beach, on the Canaveral National Seashore.
Do not confuse this Apollo beach with the Apollo beach on Florida's western Tampa Bay. It is one of the few nudist beaches near the Fort Lauderdale area.
The 5-mile stretch of white sandy beach naturally decorated with lush vegetation, paver base or crushed coquina and sparkling clear blue waters makes this one of the secluded Florida topless beaches a haven for nudists.
There are designated nude sections towards Parking Lot 5. Follow the signboards to the North of the beach and walk a few yards from the parking lot over a ramp to access one of the best nude beaches in Florida.
I recommend you trek to the more remote parts of the beach. Though tiring and time-consuming, you will be free from poking eyes, especially if you are a shy nudist.
Apollo beach is one of the best nudist beaches Florida offers, excellent for surfing, sunbathing or strolling along the beachfront, appreciating the gorgeous vistas.
RECOMMENDED – 300+ BEACH INSTAGRAM CAPTIONS YOU NEED
If you visit the beach during the summer, take the nature trail from Parking Lot 3 to see the nesting turtles along the beachfront. Pelicans and tortoises may be generally seen on this beach. Don't miss the boat ramp, yet another Apollo beach attraction.
I wouldn't advise swimming here, the Atlantic tides are strong, and there aren't any lifeguards on the beach.
Check out the nearby Mosquito Lagoon, where manatees migrate from November to April. You need to be clothed before you head to this lagoon.
There are primary bathrooms available on the beach but no snack kiosks, so ensure to get enough food and water.
There are five dedicated parking lots in the Park. If you are 16 and above, you must pay a parking and access fee. The lot tends to get filled up faster, especially during the peak seasons from November to April.
Visit in the early hours since you won't be allowed if the parking lot fills up. Typically, the beach is open from 6 a.m. until 8 p.m.
LUCIE INLET
If you are a beginner nudist, and wondering if there are any remote nude beaches in Florida, check out the St. Lucie Inlet State Preserve beach, located on Juniper Island.
The place is not a legal beach, but you might spot some locals in their birth suits on the shore, admiring the lovely mansions surrounding the beach.
The only way to access this beach is by taking a kayak or a boat ride. So arrive in style at this beach if you ever want to go nude in Florida!
Explore the mangrove forests, stunning live oaks, and cabbage palms and take in the beautiful vistas of the island and the Atlantic as you land here on this secret oasis.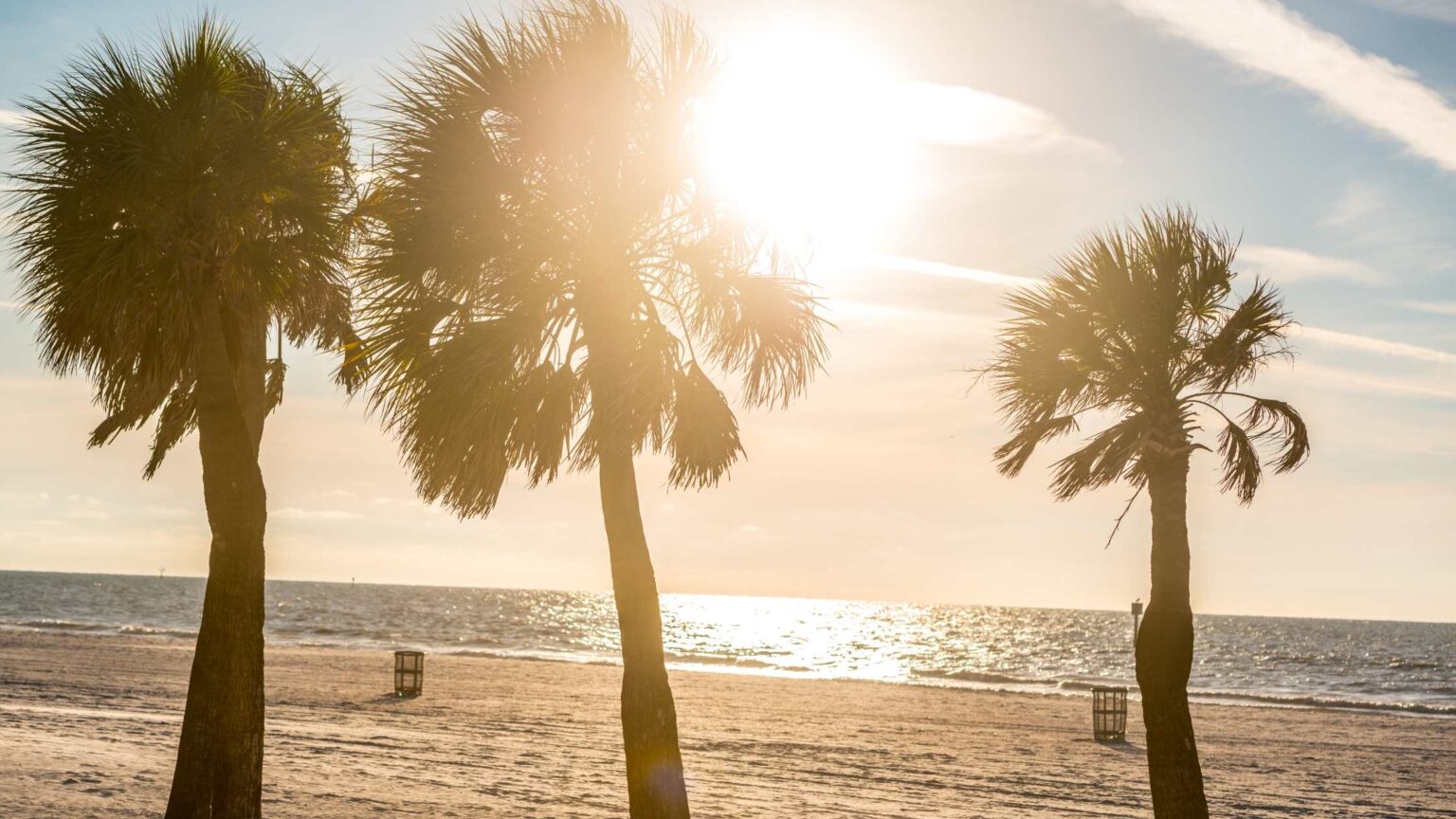 Though there is no marked nude section of the beach, you might find a spot for sunbathing and bump into fellow nudists if you stroll south of the boardwalk.
Many celebrities live around this beach. Watch out! You might lie topless on your bum just a few meters away from Celine Dion's mansion while enjoying the stunning sunset views.
The beach is usually less crowded, making it easy for the shy nudists to relax on the powdery sand in their birth suits comfortably.
BOCA CHICA BEACH
If you are looking for primitive remote nude beaches in Florida, check out the immaculate Boca Chica beach, located behind the Geiger Key Beach.
Access to this beach is via a ferry which operates regularly. Look for the "clothing-optional" signs at about half a mile walking distance from the end of Boca Chica Road when you reach this hidden wonderland.
You will be rewarded with stunning views of wildflowers and mangroves while you relax on this one of the best nudist Caribbean-style coral reef beaches.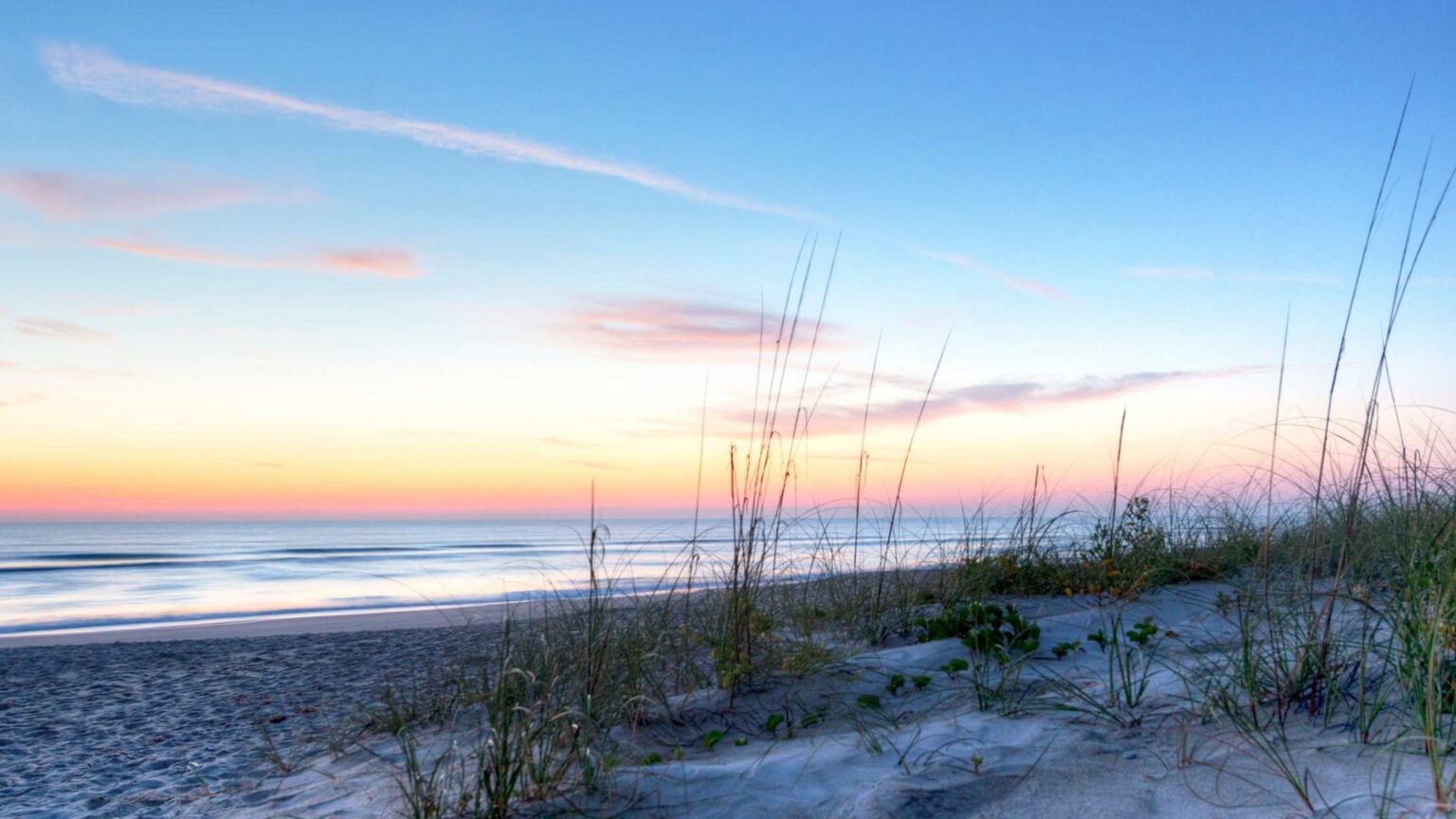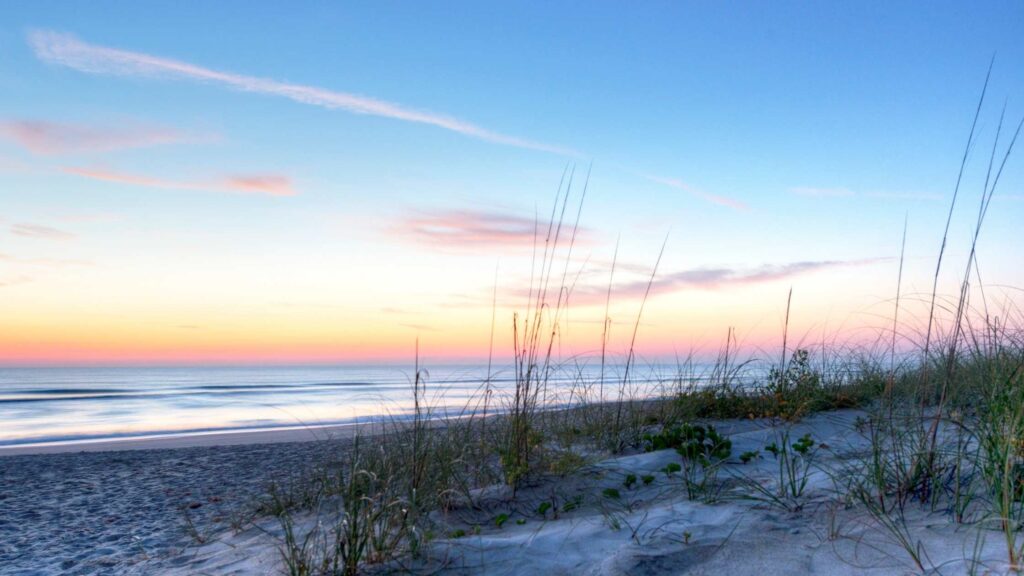 Nature enthusiasts and creative talent buffs have built beautiful makeshift structures out of tree branches and rocks on the beach, which adds additional beauty to the beach.
This clothing optional Key West beach is primitive and is maintained by the local naturists, and there are no amenities like washrooms or showers on this beach.
Get a snorkelling mask to witness live coral reefs. Make sure to find a better spot since the rocky beach area.
MIAMI SOUTH BEACH
Miami South beach, one of the bold nude beaches in Florida, is known for its colourful, vibrant and party atmosphere.
South beach never fails to impress you; be it Caribbean carnival or beach volleyball, the beach has something for everyone to offer.
When the sun goes down, Miami South beach wakes up! The nightlife on this beach is next to none. Party as long as you want on this lovely stretch of white sand and dance along with the tunes of the clear blue waters hitting the craggy shores.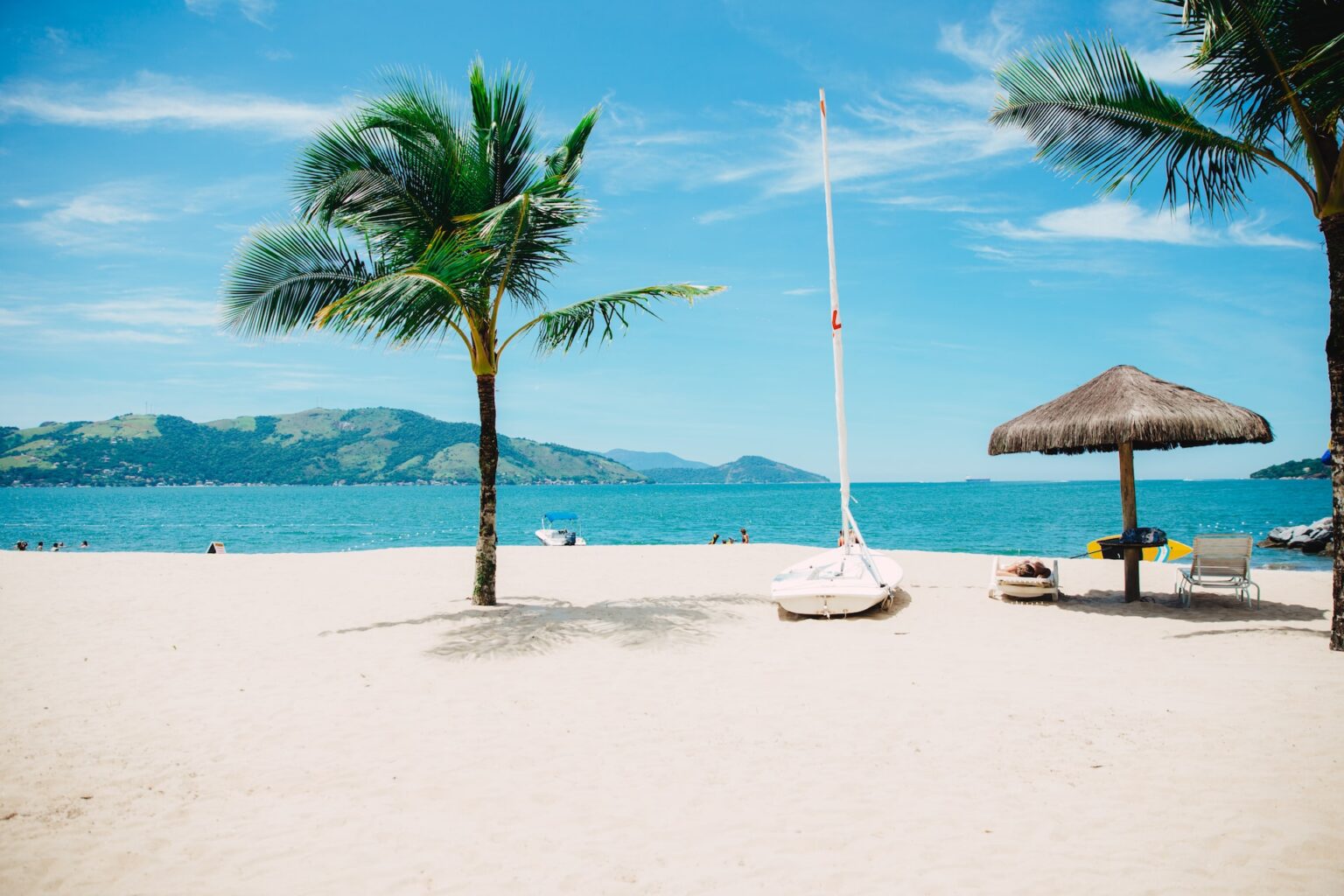 Miami South beach is much like an entire city on a barrier island along with North beach. You will witness the incredible Art Deco buildings and the best clothing optional resorts in Florida, depicting the culture and history of this beautiful town.
RECOMMENDED – 125 QUOTES ABOUT MIAMI FOR THE PERFECT INSTA CAPTIONS
The only downside of Miami South Beach is, beware of the prying eyes; with the camera era, there might be sketchy photographers around waiting to capture the "right" moments. Nevertheless, try to visit this beach on a weekday for fewer crowds.
Miami South beach, though infamous, is still one of the best topless beaches in Florida. Newbie nudists can go for topless tanning, a common sight on this beach.
HOBE SOUND BEACH
One of the oldest nude beaches in Florida is the Hobe Sound Beach, located on Jupiter Island, South of Port St.Lucie in Hobe Sound National Wildlife Refuge.
Being close to the Lucie Inlet beach, you will witness the sights of beautiful mansions at a distance from this beach.
Hobe Sound beach, though not a legal nude beach with hoardings and signs, may find some spots on the coast to enjoy the views of lush natural vegetation and rugged cliffs surrounding this lovely beach.
I wouldn't recommend swimming on this beach since the tides are rough. Additionally, ensure to bring reliable footwear; the beach's path is rocky and unpaved!
You might witness anglers reel in their catch of the day and Surfers quite a few miles from the shore trying to tame the waves.
Check out the nearby lighthouse and enjoy the vistas of Blowing Rocks preserve, where waves crash against these natural limestone formations.
If you enjoy Hiking, get clothed and soak in the wilderness of the nearby trails.
Don't miss the boat trip along the Hobe Sound Pipe Crossing that will take you to St. Lucie Inlet. You can wave at the celebrities or, at the very least, toward their mansions!
Lifeguards will be on the beach if you need any info or help. Parking facilities are also available, so don't worry if you are driving to this beach.
LUMMUS
Lummus beach, located in Lummus Park, is one of the unofficial nude beaches in Florida, bordered by the Atlantic on one side and Ocean drive on the other.
Early risers are generally seen running in their shorts or pedalling along the coastline, taking in the beautiful sunrise views.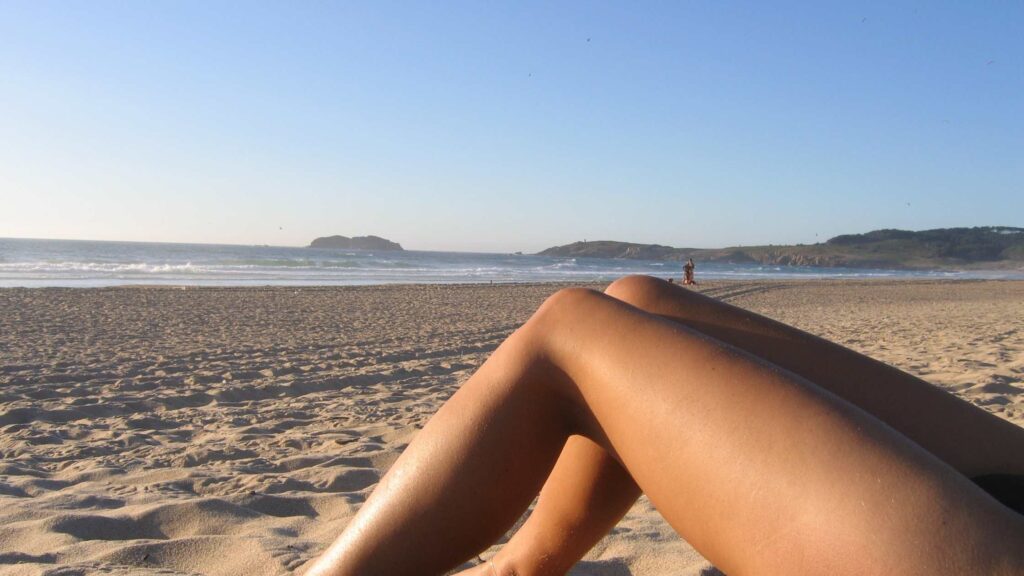 Families usually visit Lummus Park. Though going full nude might not be advisable, you can still choose to be topless, typical on this beach.
There are a plethora of activities in this park. Go surfing, swim or rent a lounge, lay back and watch people stroll along the shore. If you are a fitness enthusiast, hit the nearby well-maintained gyms.
Don't miss to check out the lovely beachfront restaurants and cafes to give your tastebuds a culinary delight!
CYPRESS COVE NUDIST RESORT
If you are searching for natural lake nude beaches in Florida, visit the Cypress Cove Nudist Resort.
Technically it is not a beach, but it is a 300-acres resort located in Kissimmee with a stunning 50-acres of lake beach where you may drop off your swimsuits.
Look no further if you are planning for a weekend vacation destination from Florida. It is one of Florida's best clothing optional resorts with top-notch facilities, including a camping ground and an RV park.
Unwind on the lakeside pool bars, the resort's main attraction and an ideal place to sip your favourite cocktail while enjoying the stunning ocean and sunset views.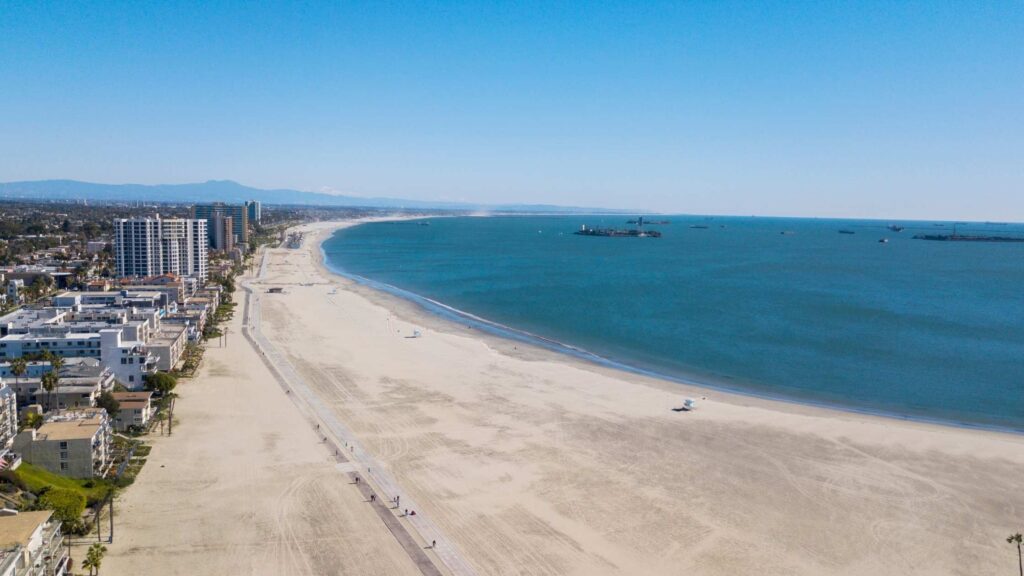 I recommend spending a day or two in the resort. Enjoy your stay in the exquisite apartment villas, or go for an adventurous camping expedition in the RV park.
Treat your tastebuds to delight in the three multi-cuisine restaurants in this resort, where you may choose to be in your birth suit.
Feel free to stay nude in the entire resort. The resort is well-maintained and ensures it is free from prying eyes. Relax on the docks, go swimming, try paddle boating or play pickleball.
Charge your mornings by hitting the state-of-the-art gym along with lake beach views. If you are with family, don't miss the 9-hole golf course and the tennis courts, which are super fun!
OFFBEAT NUDE BEACHES IN FLORIDA
BUNCHE BEACH PRESERVE
Located in Fort Myers near the Sanibel Causeway, San Carlos Bay- Bunche beach preserve is one of the offbeat nude beaches in Florida.
This 718 acres of natural wonderland is named after the African American Noble Peace prize winner Dr Ralph Bunche. The place is quiet and is a haven for shy nudists.
The preserve is a protected birding habitat. Due to the presence of parchment worms, you will often witness a wide variety of birds, making it an ideal location for birding enthusiasts.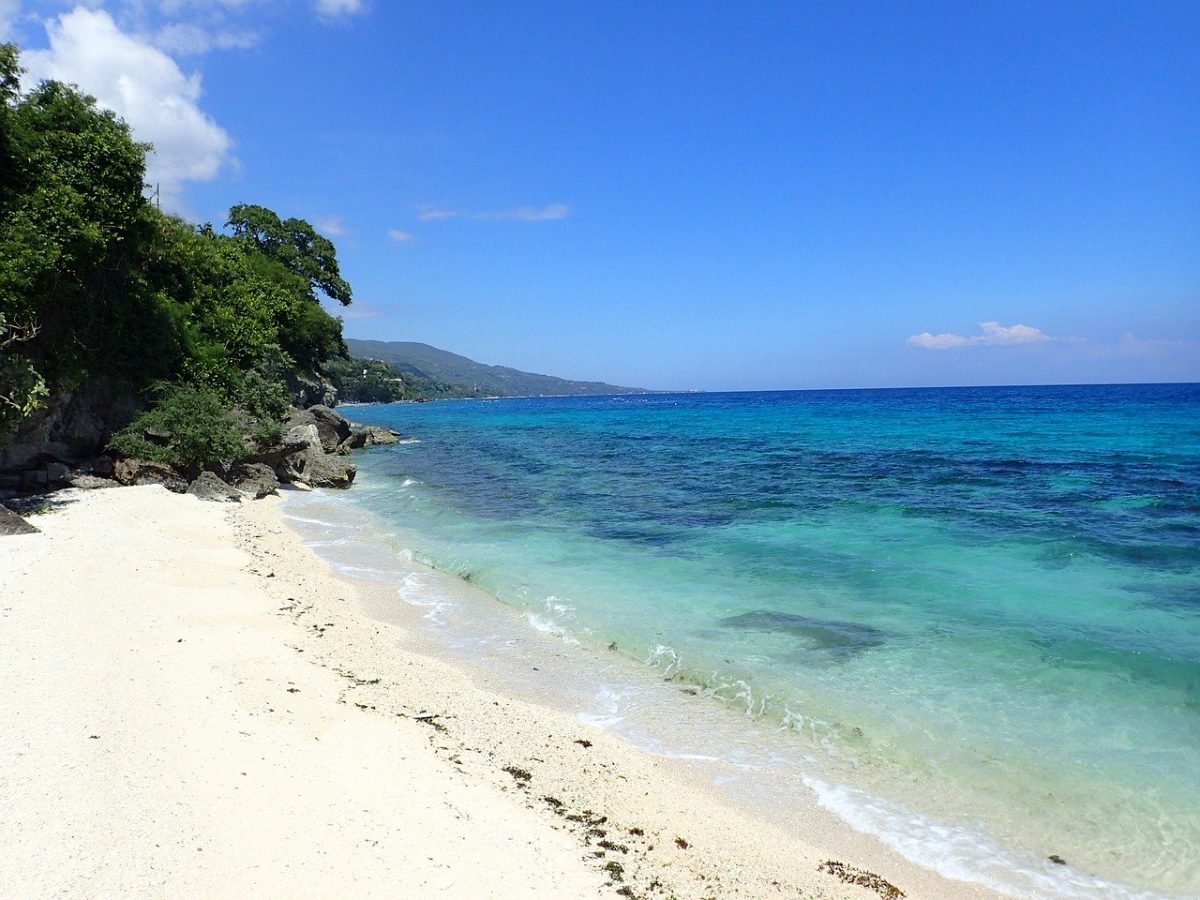 The water here is lively, filled with seaweeds and blue swimming crabs. So, it's better to be on the sand and enjoy the beautiful ocean vistas.
Bunche preserve is also an excellent place for kayaking. There are no lifeguards or other amenities on the beach. So be cautious!
If you go a few yards from the shore, you will find a couple of beachfront eateries.
ST GEORGE ISLAND STATE PARK BEACH
St George Island State Park beach, located South of Tallahassee in Franklin County on a barrier Island, is one of Florida's unofficial offbeat nude beaches.
The 9-mile expanse of undeveloped beach is known for its wild, rugged coastline and thriving wilderness and is usually less crowded, making it a special place for newbie nudists.
Relax on the white sandy beach and gaze out at the turquoise seas of the Gulf of Mexico. Swimming, canoeing, and kayaking are available at the state park beach. You may also go seashell collecting, a popular hobby in the region.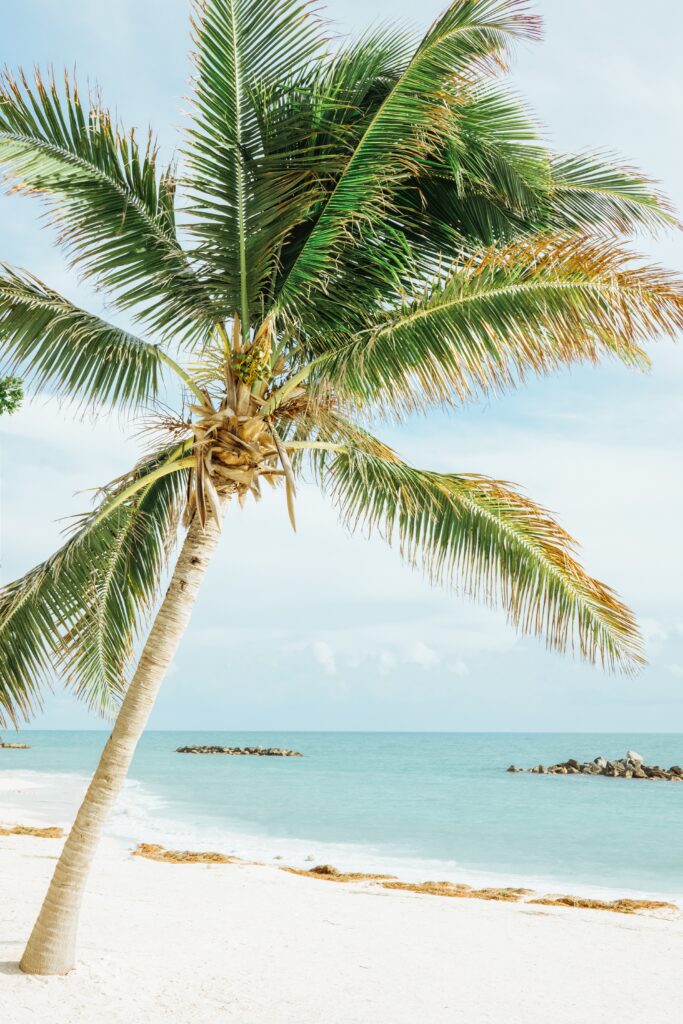 Because the Apalachicola Bay Aquatic Reserve, a massive lagoon, sits on the private Bay side of the island, this preserve is a haven for nature buffs and birders. Dolphins may be spotted swimming.
Plan a camping trip to this island with your friends and family. There are fantastic hiking trails nearby, and the weather on this beach is typically good.
SANTA ROSA BEACH
Situated 10 miles away from the famed beaches of Destin in South Walton County, Santa Rosa beach is one of the unofficial nude beaches in Florida, known for its diverse, rich culture.
Blue waters, soothing waves perfect for swimming and surfing, and a magnificent shoreline dotted with opulent mansions, residential apartments, and high-end beachside eateries. Isn't it a perfect combination for an ideal beachside vacation?
The beach is typically packed with people unwinding and tanning under cosy umbrellas. Navigate to a secluded section of the beach before you drop off your clothes.
Santa Rosa beach has several access points to the Point Washington State Forest, a 15000-acre preserve with meandering trails popular among avid hikers looking to burn off their calories.
The majority of Santa Rosa Coastline is given up to state parks since other popular state parks are considerably closer to the beach, such as Grayton Beach State Park and Topsail Hill Preserve State Park.
JOHNSON BEACH NATIONAL SEASHORE
Johnson Beach, a lovely stretch of sugary white sandy beach located on Perdido Key, Gulf Islands, is one of the unofficial nude beaches in Florida.
The beach is named in honour of Rosamond Johnson, the first black Escambia County service member killed during the Korean War. It was the only beach that African-Americans could visit during the segregation.
Though this is not one of the Florida clothing optional beaches, you may still walk a few yards on the beach towards the East to find a secluded area and to be in your birth suit. As long as you don't annoy anyone, everything should be ok!
The Discovery Nature trail, an elevated half-mile boardwalk tour that passes between pine trees and dunes, draws visitors to Johnson Beach. Due to the extensive diversity of birds in the vicinity, the location is also well-liked by birdwatchers.
Plan a family vacation to the beach since it features lovely hiking trails and clean waters. There is also a lifeguard service and a parking lot, which should keep you covered.
ANNE'S BEACH
Located at Lower Matecumbe Key, Anne's Beach can be found in the village of Islamorada.
Surrounded by native planting, the immediate entrance into the water is shallow and calm year-round, like similar beaches in the Florida Keys, with swimming difficult until you wade further out.
Named for a local environmentalist called Anne Eaton after her death in 1992, its stretch of white sand provides a secluded spot to sunbathe or enjoy some time in the waters of the Atlantic Ocean.
Although secluded, Anne's Beach is close to two car parks and has six sheltered picnic tables in addition to a boardwalk passing through mangroves and publicly-accessible restrooms.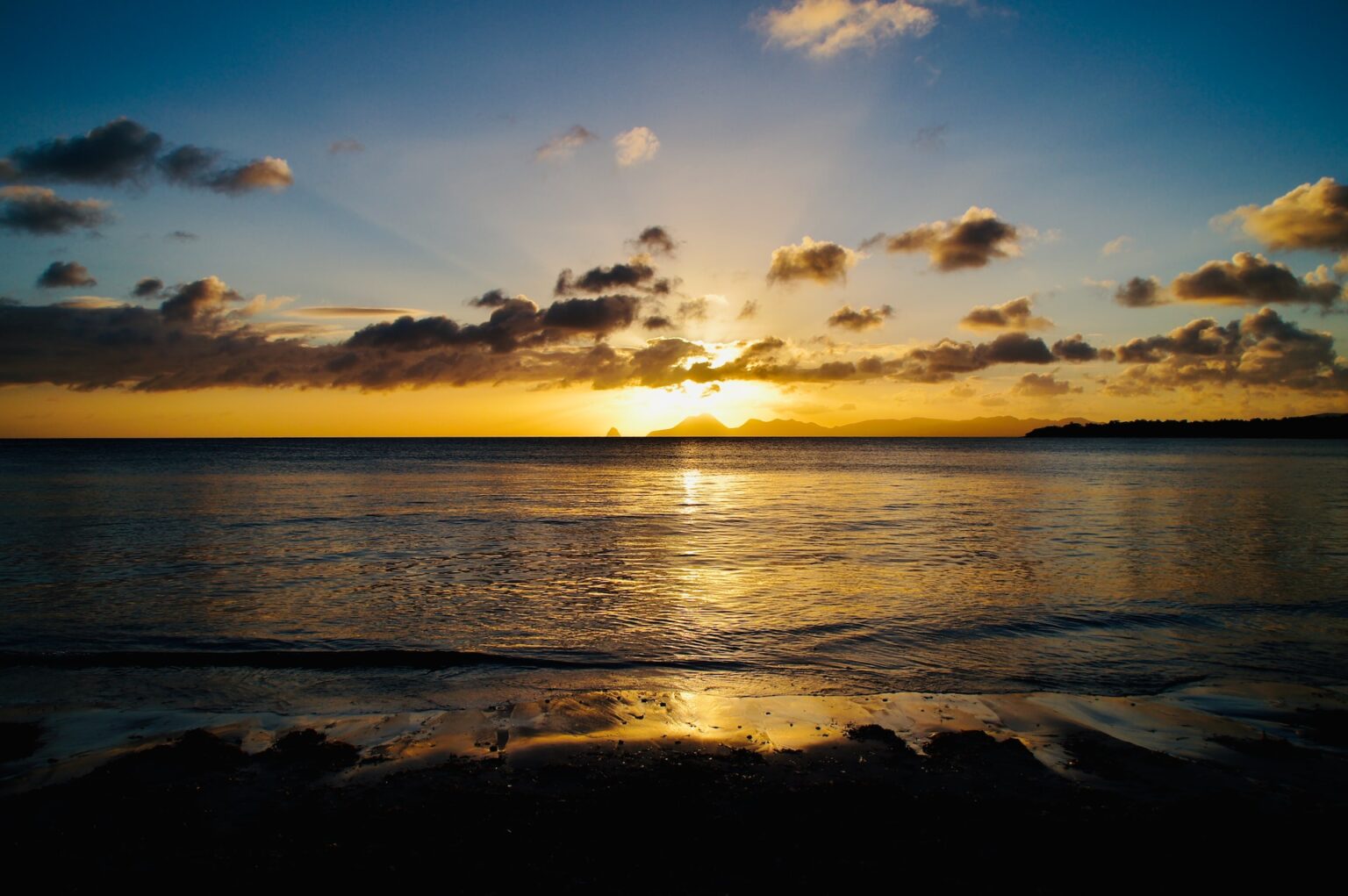 The beach has developed a name for itself within the kitesurfing community, with its shallows providing a good place for beginners to get their bearings.
Some seaweed does wash up on the tideline at certain times of the year, but this should do nothing to detract from your time. Nor should the naturally-occurring rounded stones dotted on the extremes of the beach.
Anne's Beach is sometimes frequented by nudists, although it isn't an official nude beach. It is pretty discrete, although for a more laid-back, clothes-free experience in the Florida Keys, naturists tend to head for Boca Chica.
Dogs are permitted on Anne's Beach but must be kept on a lead at all times.
MAP OF THE NUDE BEACHES IN FLORIDA
TOP TRAVEL TIPS & RESOURCES
Below is the list of the travel resources you can use to organize your travel – from flights to insurance and everything. These are the resources I use myself, which is why I recommend you for a hassle-free travel planning experience and fantastic trips.
Booking Flights
: To score flight deals, search on
Jet Radar
, Kiwi,
or
12go.Asia
(for Asia planning). Book and fly mid-week, taking red-eyes flights or those in the early mornings for better deals and lower prices. Avoid check-in bags on a budget airline.
Booking Trains:
The best websites for booking trains anywhere in Europe are
Rail Europe
and
TrainLine
. Both are easy to manage online and track your journeys.
Booking Cars:
For the best prices and easy handling of renting a car for road trips and day trips, I'd recommend
Discover Cars
or
Rental Cars,
available throughout the world.
Accommodations:
I typically use
HotelsCombined
or
Booking.com
to book hotels. There are special getaway deals with amazing discounts(over 50%!) for this year on Booking.com, and you can find them
here
.
I use
Hostelworld
and
Agoda
to book hostels as the deposit is low, easy change/cancellation is available and reviews are excellent on both. Depending on the destination, I love staying in
VRBOs/homestays
.
Travel Insurance:
No matter whether it is a short trip or longer trips abroad, I strongly recommend buying travel insurance for international trips. I recommend either
World Nomads
or
SafetyWing
for international travel insurance.
Tours:
Being a solo traveler, one of the best ways to optimize my time, budget, and super importantly, meet amazing people from all over the world is by joining tours, especially food tours, walking tours, day trips, culture, and history tours.
You will get a local's perspective, the best opportunities to experience places and people closely. I book using
GetYourGuide
,
Klook
,
Viator,
and
Voyagin.