If you are looking for the best beach towns in Texas, you have come to the right place. The Lone Star State is blessed with a stunning coastline along the Gulf of Mexico, home to many beautiful beach towns.
The Texas coastal cities might not be one of the first things when you think of this state, but 350+ miles of coastline means some beautiful beach towns in Texas await to be discovered. Some of the best hidden gems in the US include these coastal towns.
Whether you are looking for sandy beaches to stroll, relax, adventurous water sports, rich marine life, or delicious seafood, Texas beach cities have them all.
You can add these best coastal towns in Texas as quick day trip stops or a weekend beach getaway. Visit these towns on a road trip or on a warm winter holiday.
No matter what you choose, these beach towns are ideal for families, couples, and solo travelers.
In this post, I share all you need to know to plan a trip(or more) to the best beach towns in Texas.
BEST BEACH TOWNS IN TEXAS
SOUTH PADRE ISLAND
The longest barrier island along the Texas coast, Padre Island, is divided into North Padre Island and South Padre Island. South Padre Island is one of the best beach towns in Texas.
South Padre Island is located on Texas's southernmost tip, along the Gulf of Mexico.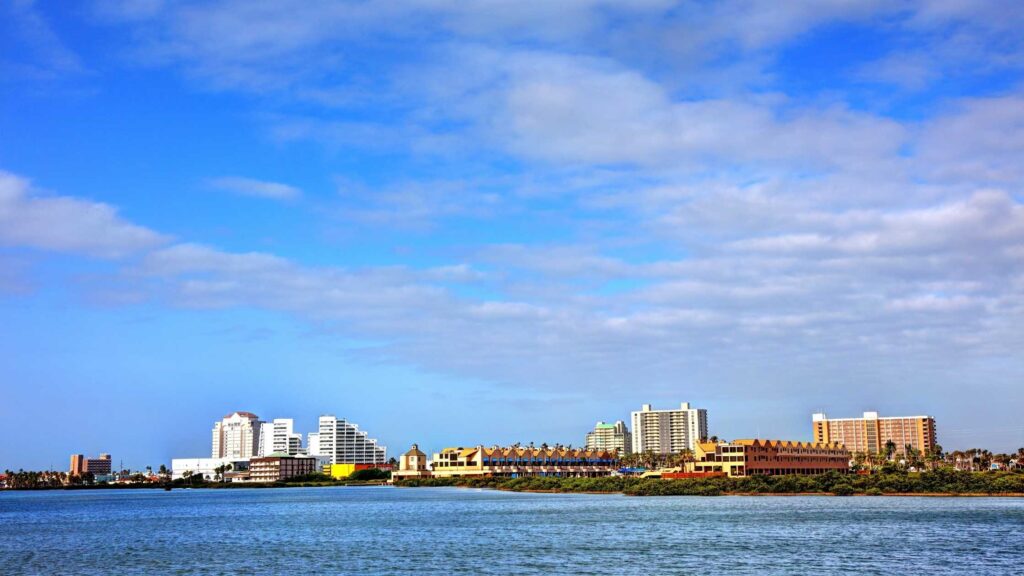 This Island is a year-round destination and the best beach town in Texas, thanks to its warm waters and sunny skies.
PLACES TO VISIT AND THINGS TO DO
You can plan an easy day trip from Corpus Christi to South Padre Island, and it can be reached by ferry or by driving across the bridge.
However, I would recommend staying overnight or for a weekend to explore the tons of activities on the Island.
Considered a spring breaker's paradise, this Island is well-known for its wild parties and live music, where you will find many college students and young adults forming the significant crowds during March.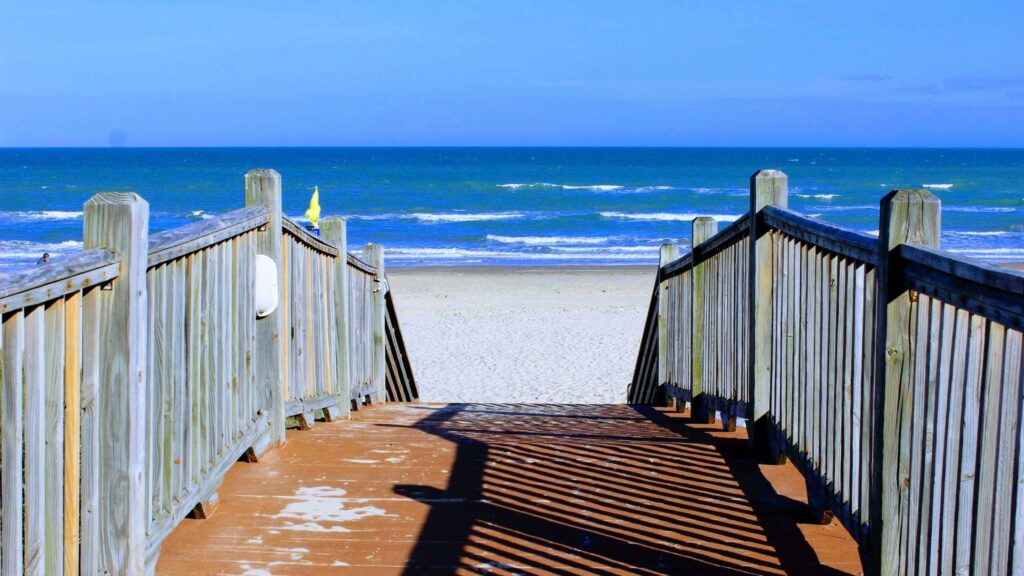 Although it is famous as a big spring break destination, it's also a gorgeous place for outdoor lovers, people traveling with kids, and wildlife enthusiasts.
You can also enjoy water sports such as deep-sea fishing or parasailing.
Did you know? South Padre is also the world's sandcastle capital. So join the sandcastle building competition, which is fun.
Also, visit Schlitterbahn Waterpark, especially popular with families in summer, where you can witness saltwater fishing contests.
South Padre Island, which is blessed with a tropical climate, has a stretch of thirty-four miles of beautiful white sand beaches and clear emerald waters.
It is also a splendid place to learn kitesurfing with Air Parde, kiteboarding, snorkeling, and diving.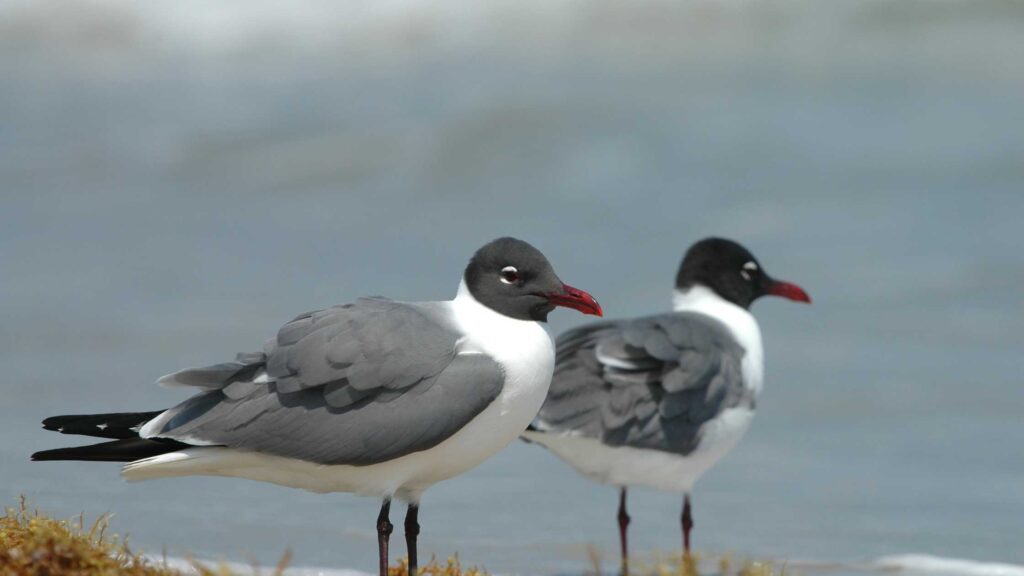 Don't miss booking a dolphin tour to watch dolphins if you love dolphins.
South Padre Island also offers a variety of day trips for those interested in marine life. Set sail for some deep-sea fishing; you might even catch your dinner.
Recommended: 25 Top Destinations For Solo Travel In the USA
Visit Sea Turtle Inc, especially if you are traveling with kids to watch turtles going to their natural habitat after rehabilitation.
One of the top attractions on the way to South Padre Island is the lighthouse in Port Isabel, which offers fantastic views.
For a more laid-back vacation, I recommend visiting the Island in late August or early September to avoid the spring breakers and large music festivals.
But if you are looking for a cosy beach town in Texas for Christmas Getaway, South Padre Island could be the ideal place.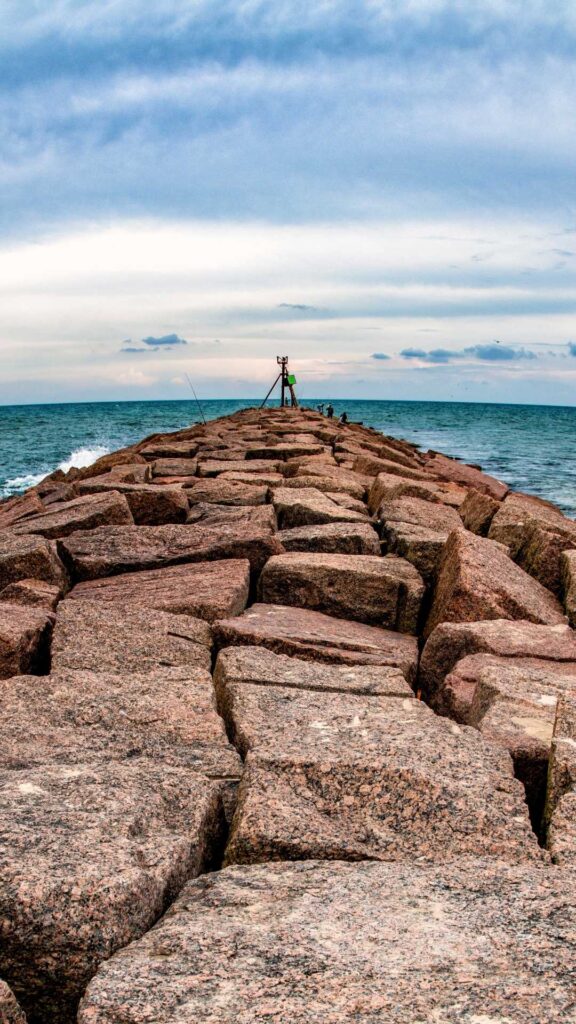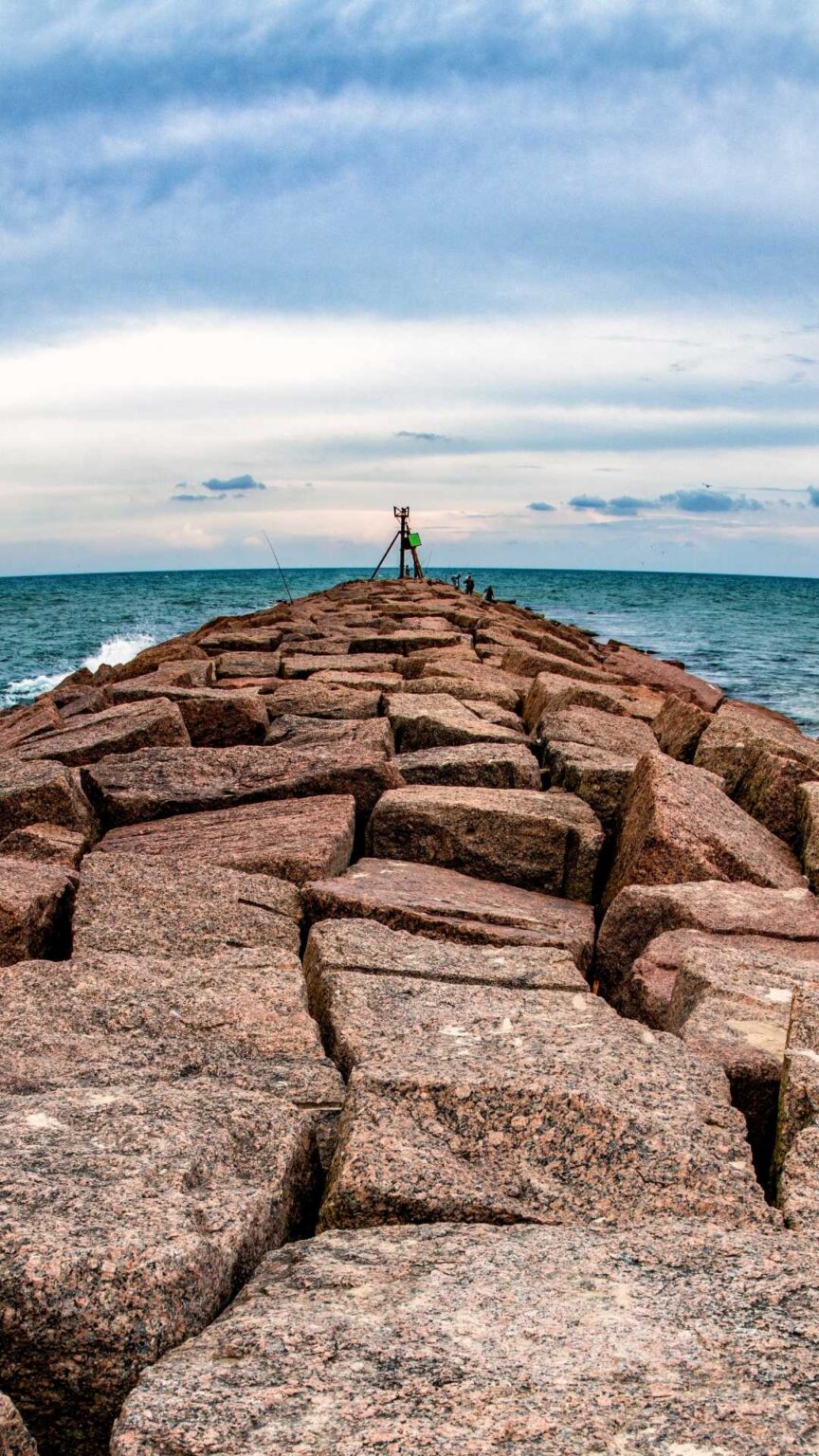 You can stroll through the lovely shops on Padre Boulevard or ride a bike in the ocean's cool breeze along the Gulf of Mexico.
I recommend visiting the sequestered Barracuda Cove Beach and the panoramic sun-soaked Dolphin Cove Beach if you are a beach bum.
WHERE TO STAY?
South Padre Island also has a variety of accommodations, making it one of the best beach towns in Texas.
PORT ARANSAS
Do you know which is the fishing capital of Texas? It is Port Aransas, and it is undoubtedly one of the best beach towns in Texas. 
Located on the north end of Mustang Island, Port Aransas is surrounded by the serene waters of the Gulf of Mexico and several miles of sandy beaches filled with arty vibes.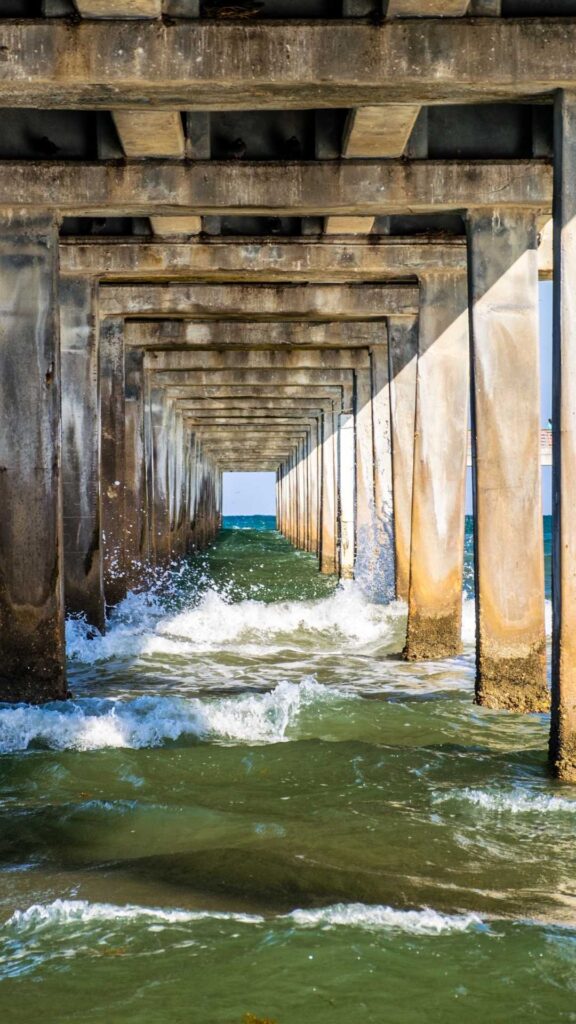 PLACES TO VISIT AND THINGS TO DO
I recommend you visit this fun-filled, artistic Texas beach town if you want a day trip around Corpus Christi to fish in the open sea and reel some tunas to your tummy.
You can also do deep-sea fishing in Gulf waters or fish from the Horace Caldwell Pier and stunning sunset views.
Dolphin lovers can also head to Ray Roberts Park to wave at the sea turtles, shorebirds, and dolphins.
You can indulge in adventurous water sports like kayaking, paddle boarding, and windsurfing. The powdery sand, shallow waters, and blue skies offer you a perfect combination at Port Aransas beach.
Or maybe hire a bike and go beach hopping. IB Magee Beach Park is one of the fantastic natural powdery golden sand beaches perfect for a sunset.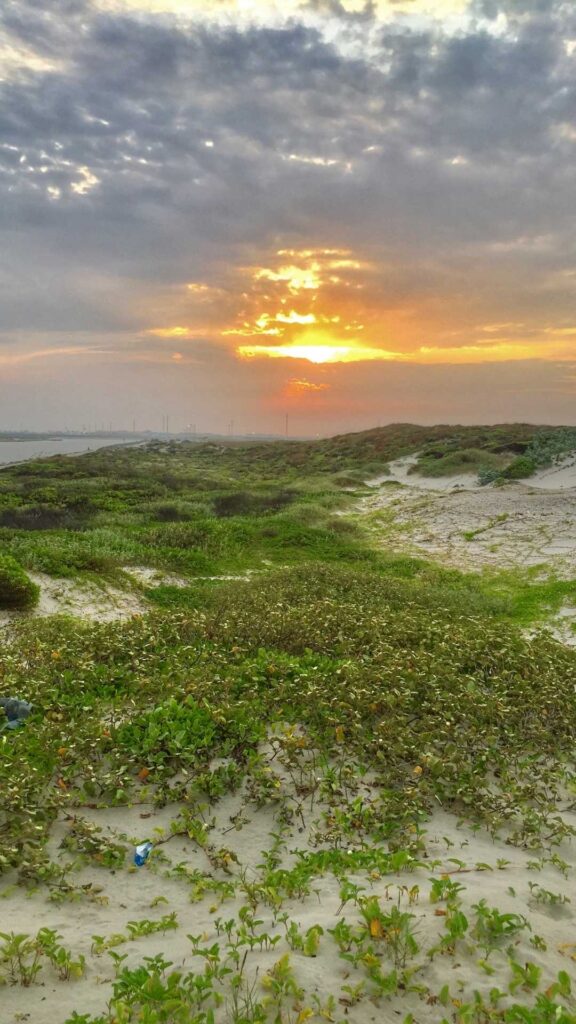 If you are thinking of building a boat to sail around the Island, check out Farley Boat Works to understand ship-making history in a workshop.
You will also get a chance to build a miniature replica of a sailing boat. Isn't that fascinating?
Recommended – 39 Awesome Things to Do In Port Aransas on your Texas Beach Vacay
Port Aransas museum depicts some exquisite art exhibits and shows how Texas's current city has evolved.
The oldest church on the Island, Chapel on the Dunes, can be visited through the daily tours conducted by the Museum. Also, the daily tours include a visit to the Leonabelle Turnbull birding centre.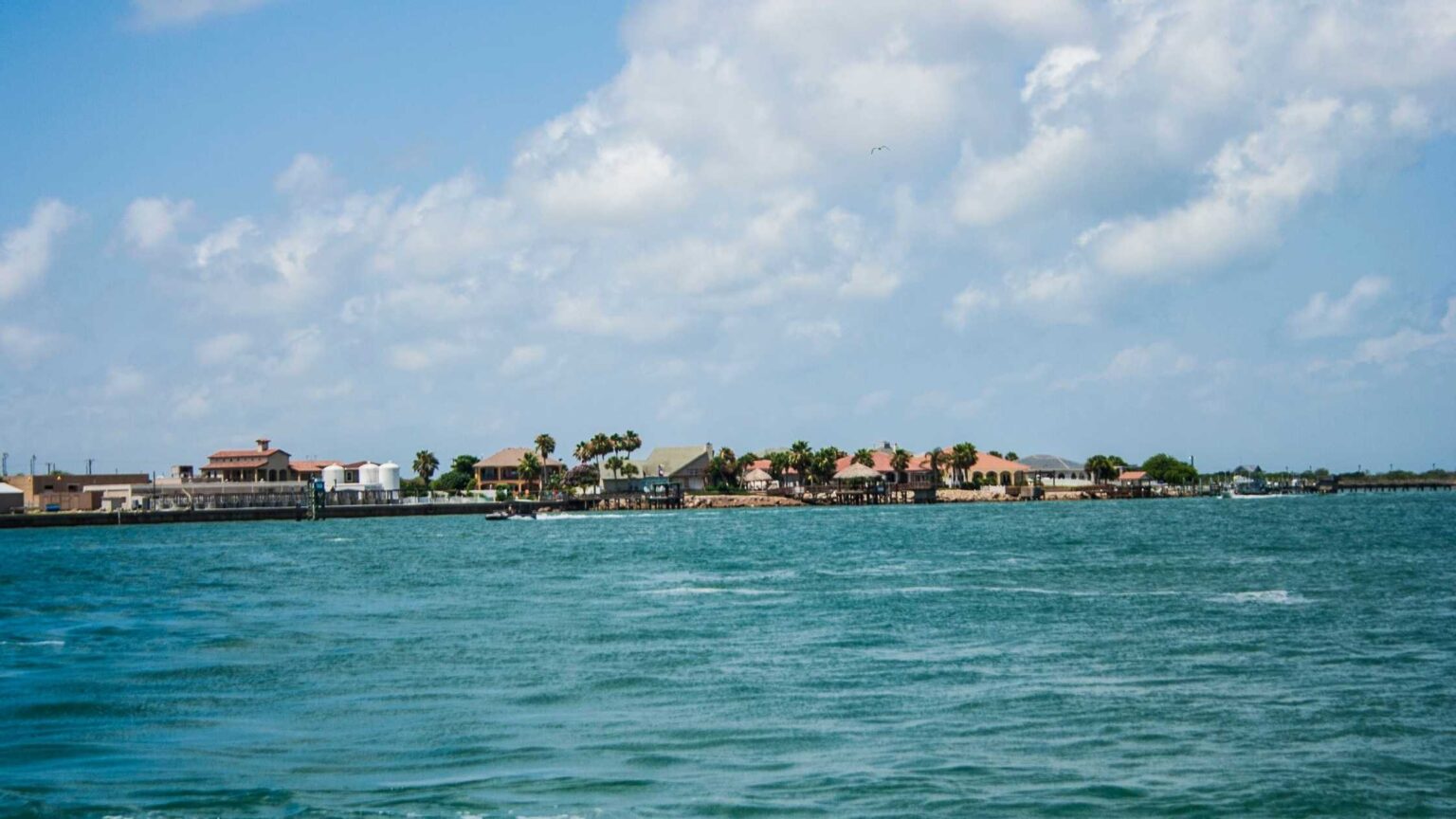 You can combine your trip to San Jose Island, another beautiful shelling island off the Gulf Coast, along with Port Aransas as it is on the way.
Ensure to get the permits for beach fires and camping under the clear night skies.
WHERE TO STAY?
If you are looking to stay closer to the beach, I suggest Amelia's Landing, located only 10 minutes away from Port Aransas Beach. Check prices here.
The Place at Port Aransas is another fabulous hotel near the beach ideal for families. Check more here.
GALVESTON
Galveston, located just an hour away from Houston, is one of the best beach towns in Texas for a perfect day trip. It has more than 30 miles of coastline, which offers ample access to the beach.
It has the world's longest sidewalk, making it easier to stroll around the city in the cool breeze.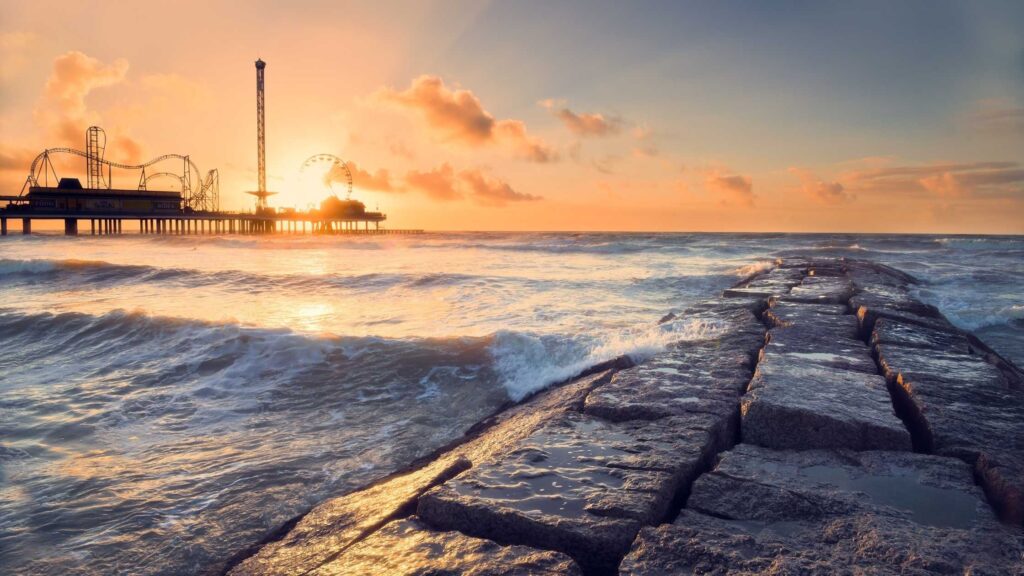 PLACES TO VISIT AND THINGS TO DO
It is best to take a self-guided walking tour of Galveston to learn about African American roots and how they were freed from slavery, visit its chic boutiques, and learn about its ghost legends.
Famous beaches in this best Texas beach town are East Beach, Stewart Beach, and Jamaica Beach.
Party all night, groove into some of your favourite tunes, and grab some beer at the East Beach, which attracts large crowds of youths for its summer concerts.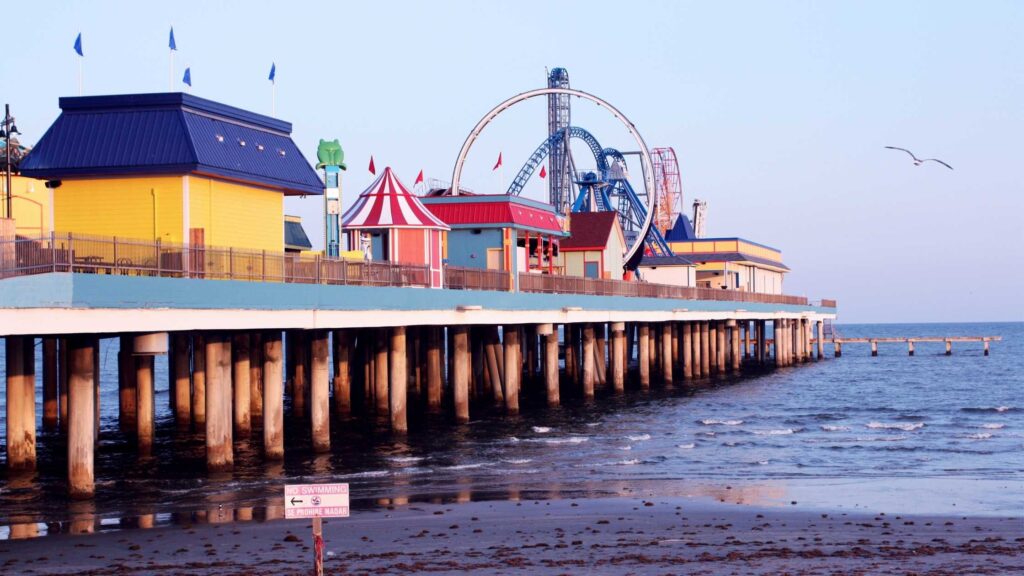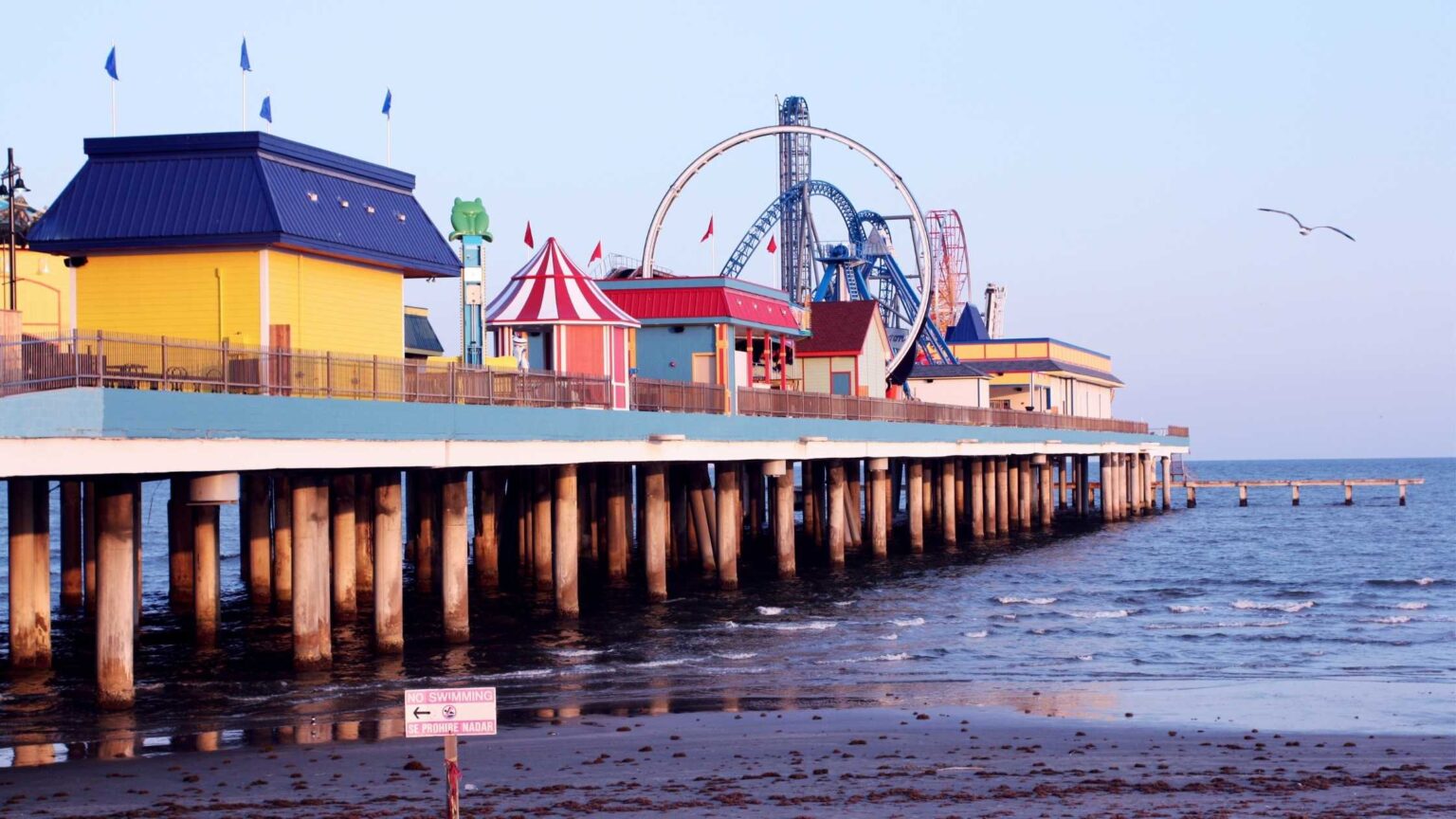 Stewart Beach is ideal if you want to get away from the party scenes or enjoy a place to relax by the shore.
If you are fond of watching birds and playing beach volleyball, don't miss Surfside Jetty County Park.
Head to Palm beach if you want to have some adventurous rides or crash in the lazy river.
If you want to spend your lovely evenings just gazing at the sea, book a table at the Seawall Urban Park, which offers beachfront restaurants and other tourist attractions.
Galveston's state park, which is spread across 200 acres, has many hiking trails and some natural springs to beat the Texas temperatures.
If you plan to stay overnight around this area, you can book the RV hookups that provide a comfortable staying experience.
Island's long-standing pier is home to local anglers and a paradise for sunset lovers.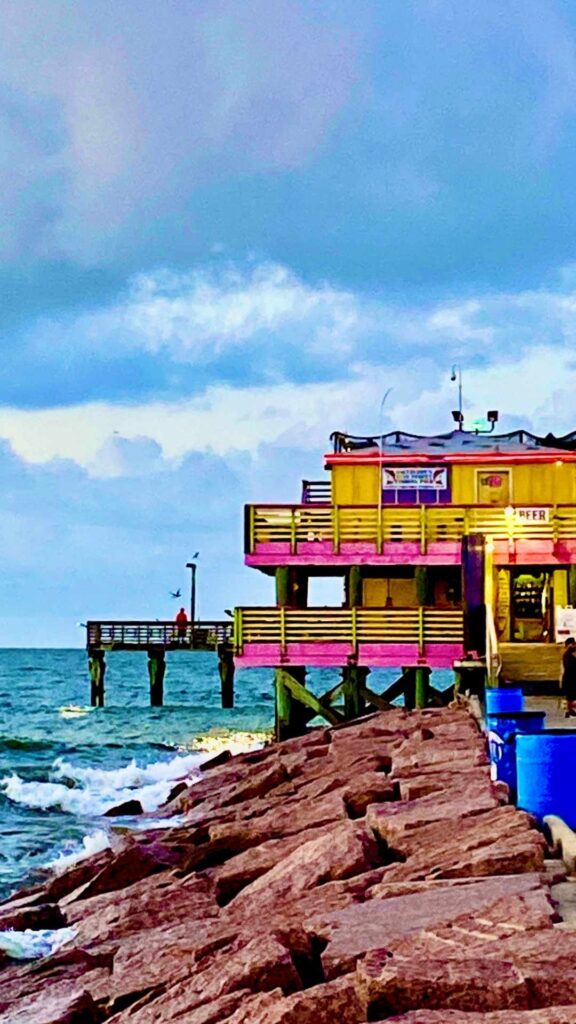 History and architecture enthusiasts cannot miss the Strand Historic District of downtown Galveston where you will find immaculate Victorian-era buildings.
Moody Gardens is another hotspot in this best Texas beach town and is famous for its three pyramids. I would recommend staying here. You can plan a day trip since it opens at 10 am and closes at 6 pm every day.
It has a state-of-the-art aquarium in the Aquarium Pyramid, lively rainforest in the Rainforest pyramid, and an educational 3D tour at the Discovery pyramid.
You can combine Schlitterbahn Galveston Island Waterpark and Moody Gardens on your day trip to take a break from the sand and enjoy thrilling rides in the famous amusement park.
If you still want to explore the Island, take a ferry to Bolivar Peninsula.
The Railroad Museum, Texas Seaport Museum, and Lonestar Flight Museum are worthwhile stops.
Recommended: 25 Best Places For Solo Travel In South America
CORPUS CHRISTI
With 300,000 people, Corpus Christi is one of the best beach towns in Texas and the state's largest coastal city.
Corpus Christi offers you easy access to the big cities and long, beautiful coastlines, making it the best urban beach getaway.
This beach town is just 2 hours away from San Antonio and is an entry port for most of the beaches in Texas.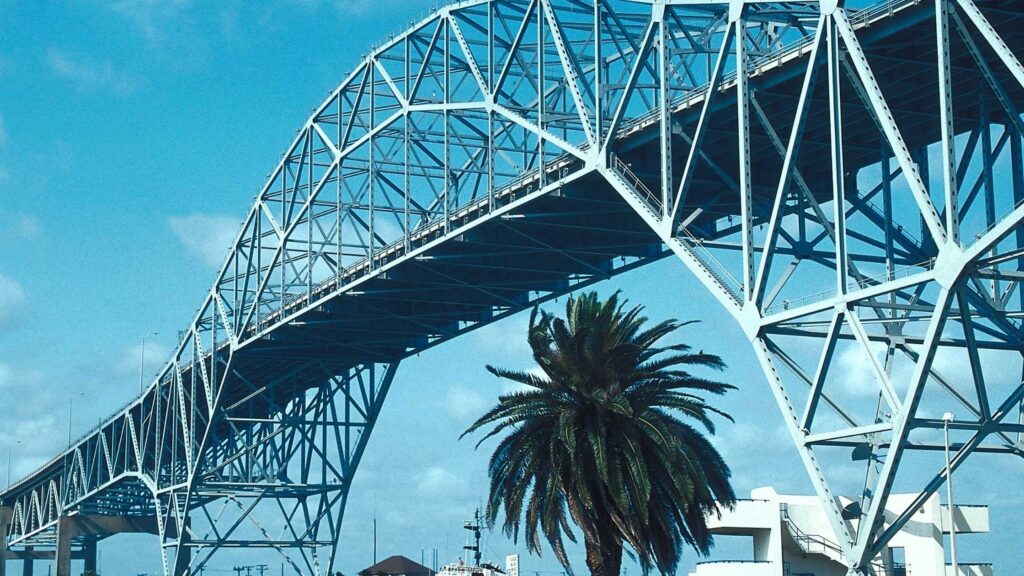 PLACES TO VISIT AND THINGS TO DO
If you plan for a long weekend beach trip in Texas, you can set base in Corpus Christi and combine Port Aransas, Padre Island, and Rockport, perfect for a weekend blast.
If you want some adventure, head to JP Luby Beach. You can do surfing, kiteboarding, and skimboarding.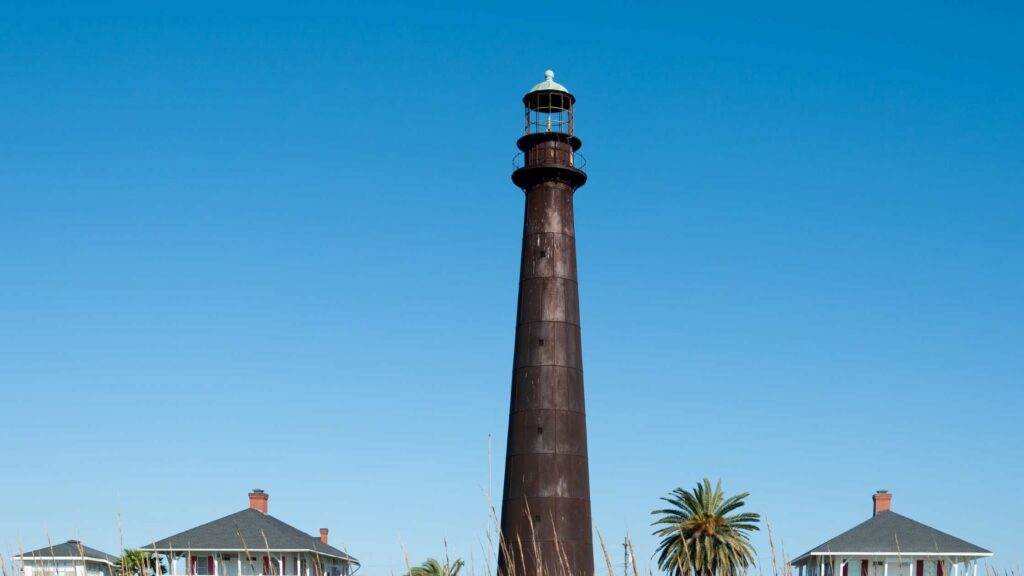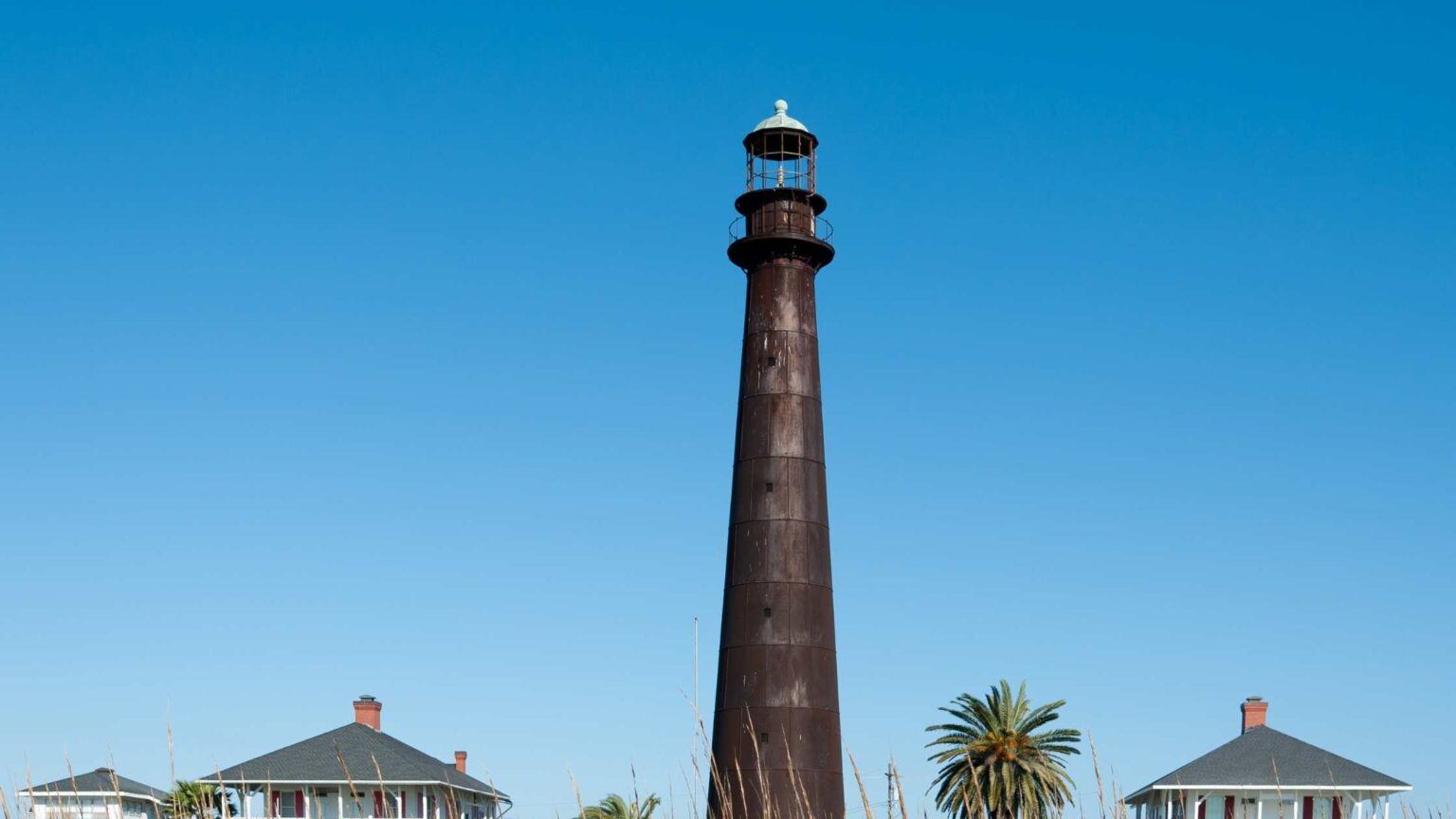 On Shoreline Boulevard is the McGee Beach, located in the heart of downtown. It provides a more laid-back experience for all age groups and offers rentals like cabanas, jet skis, umbrellas, and chairs for idyllic sunbathing.
A short drive over the Harbor bridge, you will get to the North Beach, a small strip of land with views of some beautiful beachfront restaurants and the USS Lexington.
Newport Pass Beach is another hotspot for surf boarders, windsurfers, and kayaking.
I would recommend history buffs not miss the Corpus Christi Museum of Science and History because it takes you through a cultural and historical journey.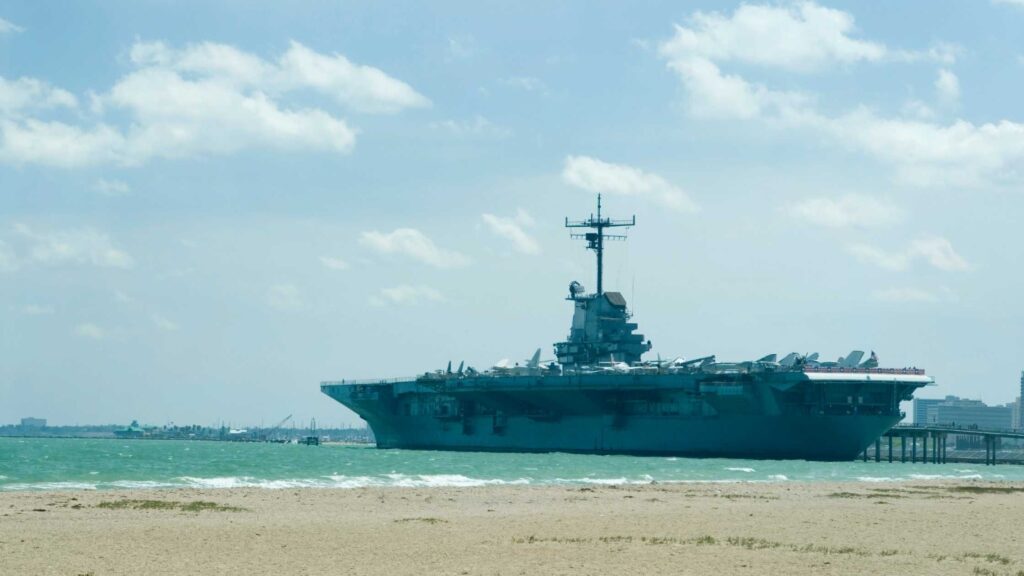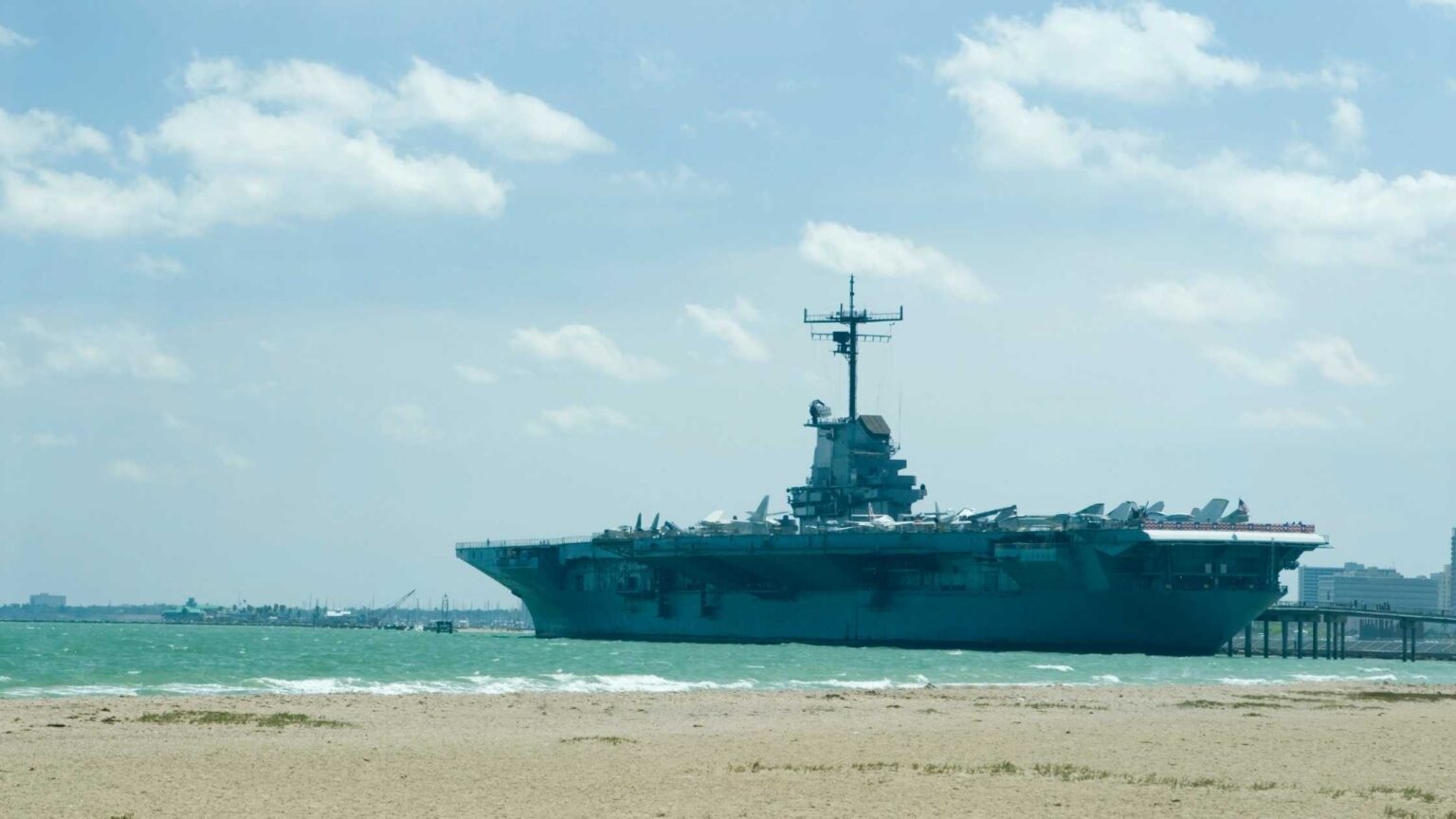 USS Lexington, the largest aircraft carrier during the Pacific War in Second World War, reminds you of some dark past.
It was commissioned in 1943, but it has been converted into a naval aviation museum. It also has Escape rooms and a mega 3D theatre.
You can try out the onboard fighter jet simulator and feel chills for a moment or even take a guided tour and sail through the history all by yourself.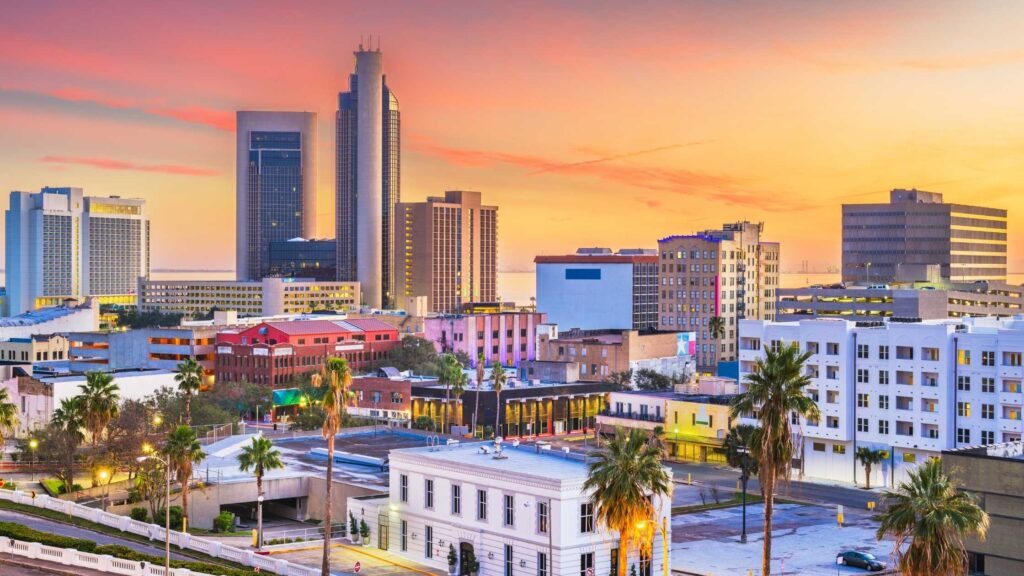 Art Museum of South Texas grabs the attention of art lovers, which is one of the only museums in this best Texas beach town. You can find some exquisite pieces of work from the local artists which are price worthy.
Families with kids can add Texas State Aquarium to their itinerary to wave at some of the beautiful sea creatures.
You can also visit the Texas Surf Museum, one of its kind, founded by some avid surfers who wanted to create awareness about the history of surfing and also to encourage others to try surfing.
Did you know that Corpus Christi is also famous for walking ghost tours? If you have a strong heart, I recommend trying this one during a new moon night.
Burger fans with a large appetite should try Two Story Whataburger. It was founded in Corpus Christi, and it has both dine-in and takeaway options.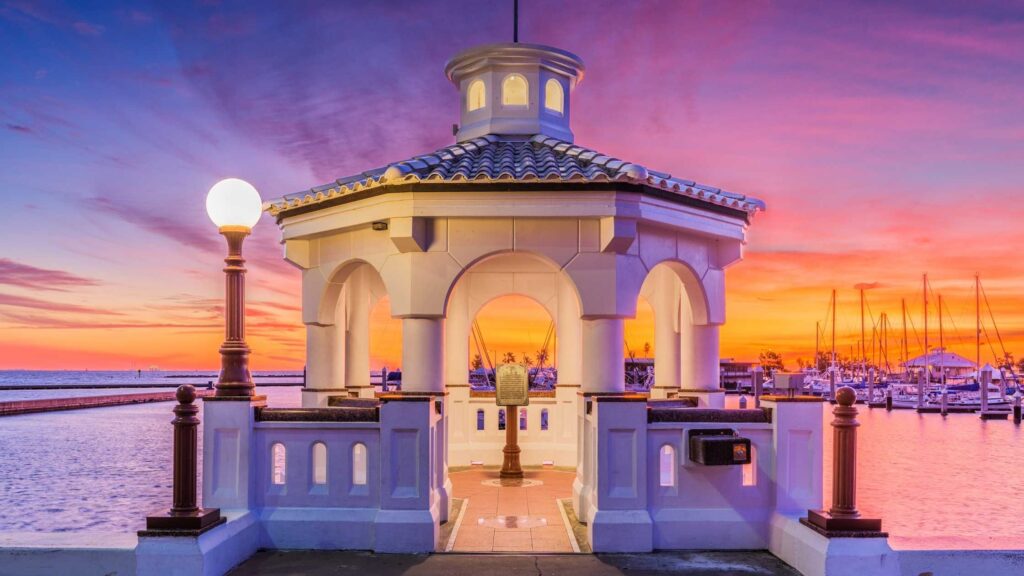 The most notable Mexican American singer of the 90s, Selena, is still much alive in the people's hearts in the South.
Selena Museum in Corpus Christi is a dedicated museum that talks about how the singer and songwriter died in 1995 at 23.
You will fall in love with this Museum if you love Latin culture. The ticket costs you 3 dollars, but it is worth visiting the Museum.
PORT ARTHUR
Port Arthur, a well-maintained best Texas little beach town, is located 90 miles east of Houston.
This beach is not as charming as the others on the list; nevertheless, Houston folks have maintained the rank of this beach high on the list.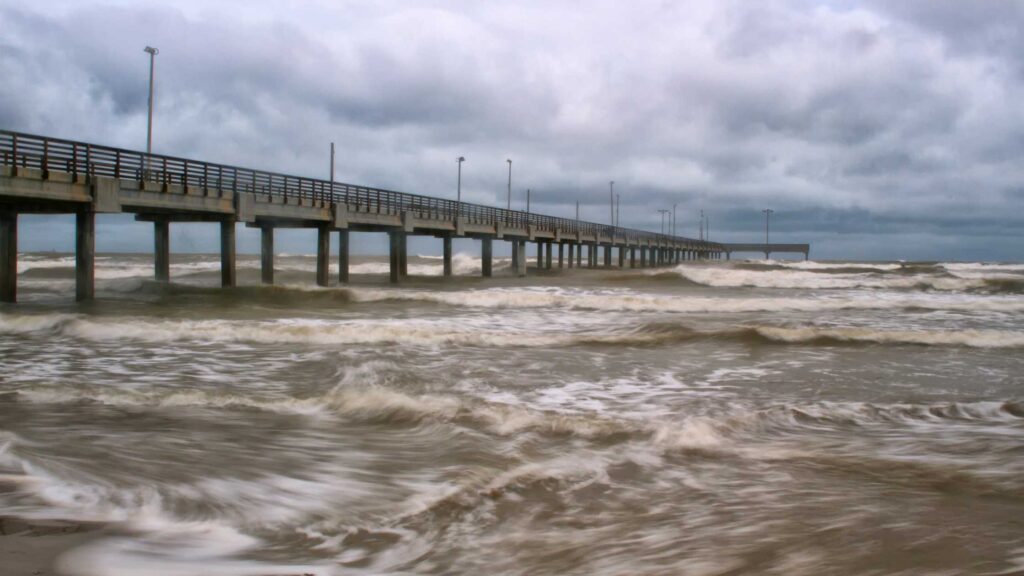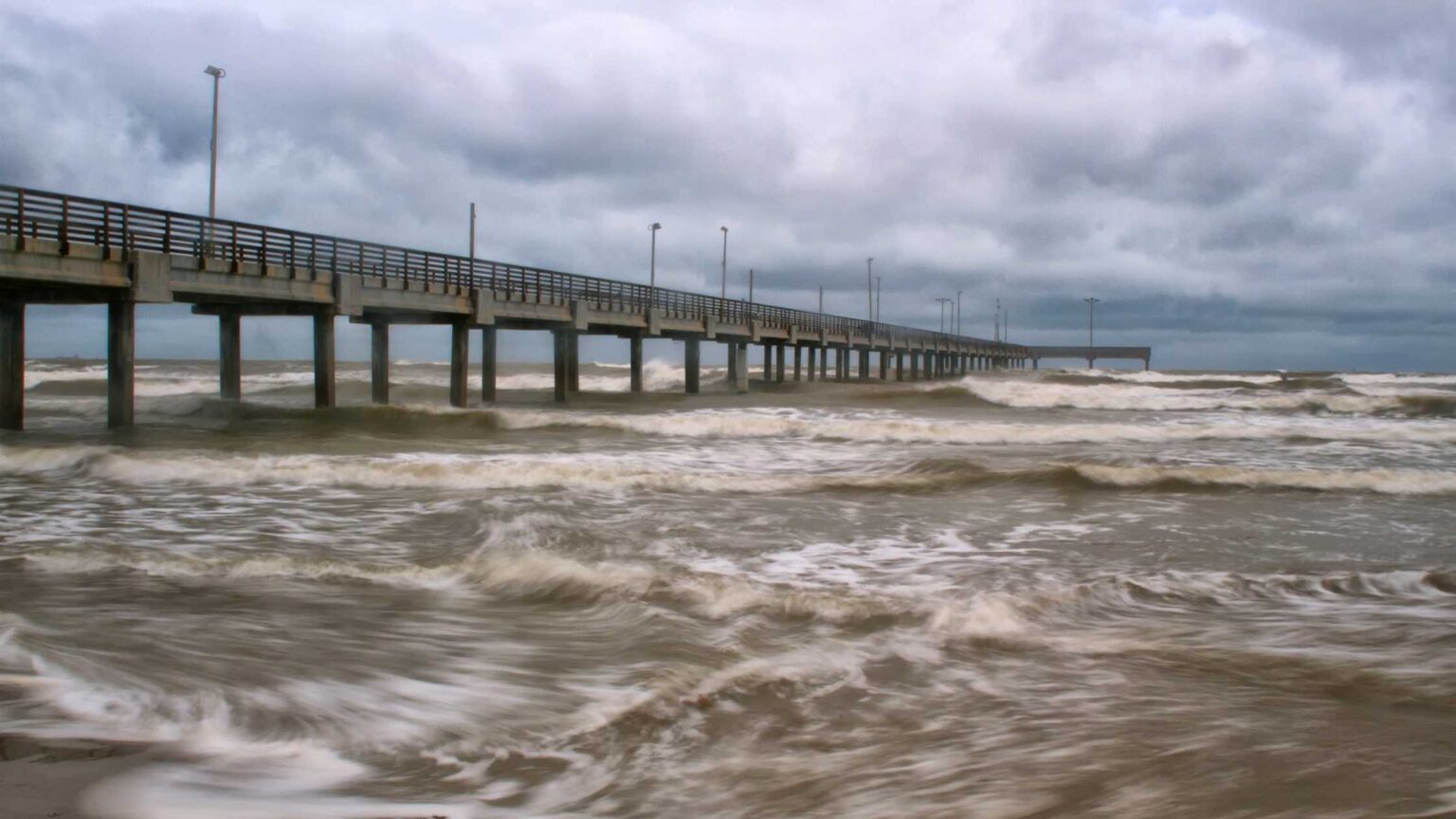 The influx of immigrants to this pretty beach town has caused a mix of cultures, evident through the city's various beautiful shrines and historical artefacts.
PLACES TO VISIT AND THINGS TO DO
Sabine lake, which is quite famous for bird watching, divides Port Arthur from Louisiana. No wonder why Port Arthur has Louisianian influence.
You will find cajun flairs, breezy walks along the natural sandy beaches, and hip hop music, making it nothing less than other beaches on the list.
One of my top favourites here in Port Arthur is Sea Rim State Park. You can go for a drive along the shoreline, where you will witness different flora and fauna.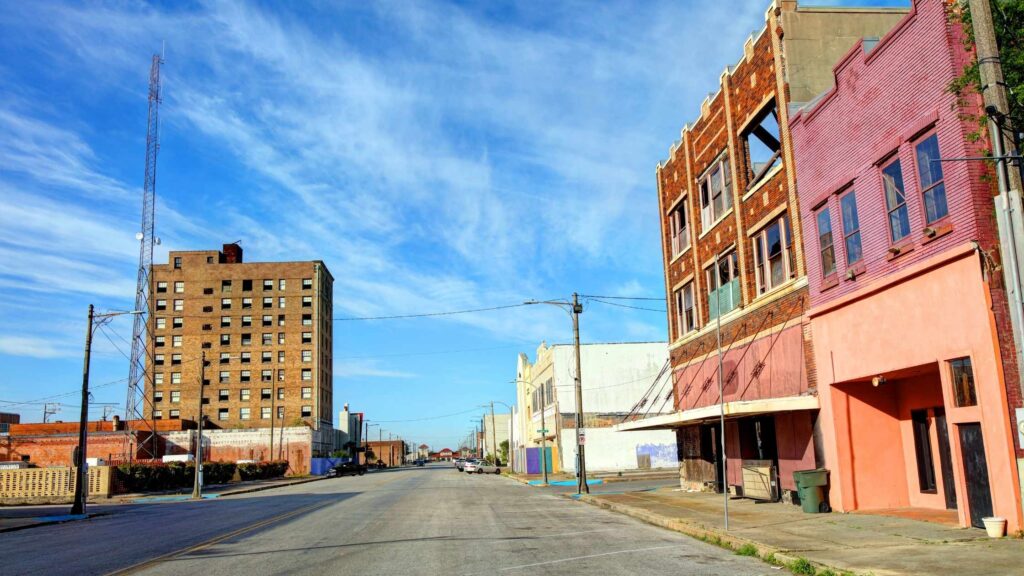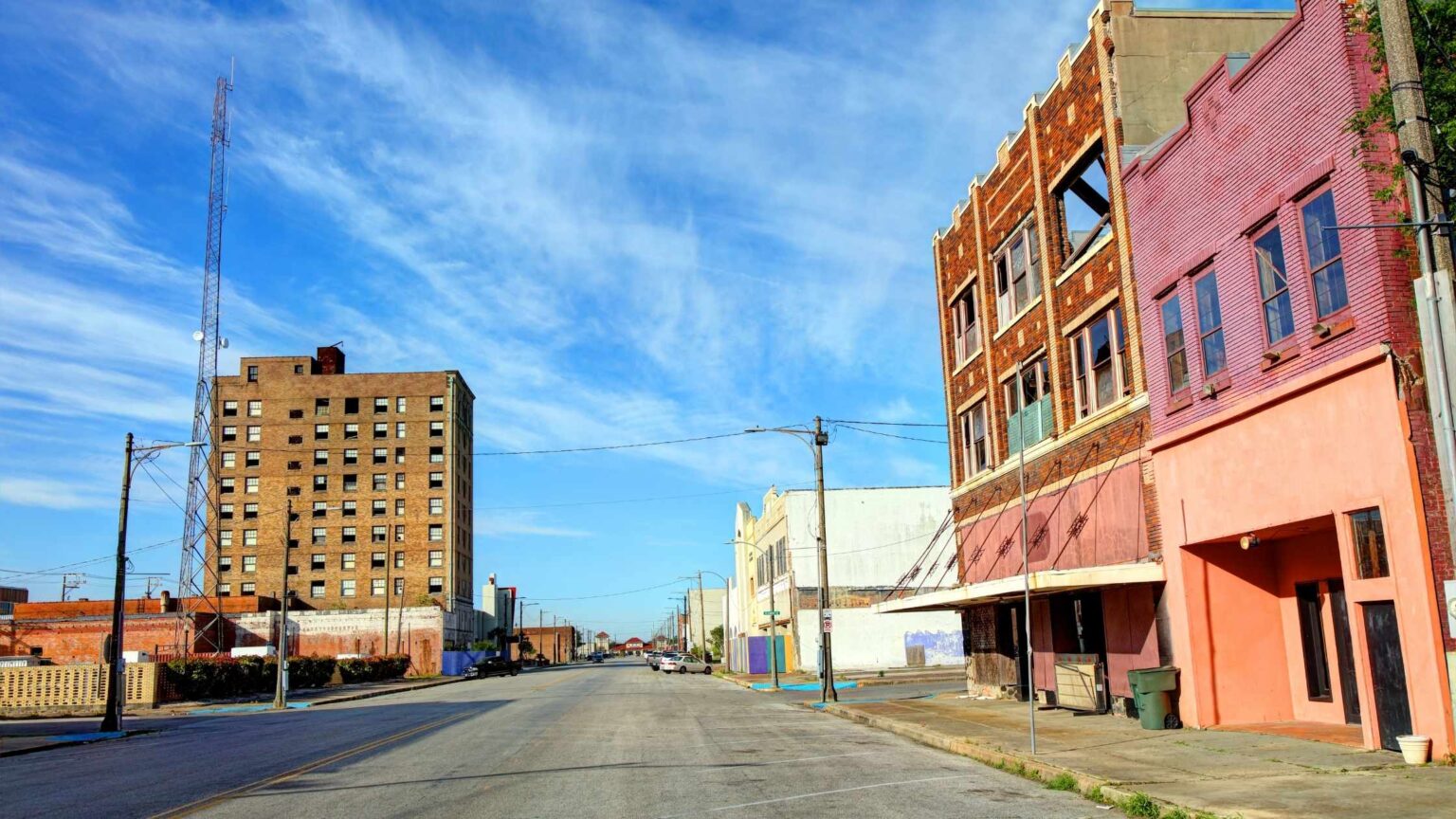 This park has multiple boardwalk hiking trails over the wetlands and some excellent kayaking trails where you can see rare bird species if you are lucky. You can sail in open sea waters too.
Port Arthur is home to The Museum of the Gulf Coast, which has impressive exhibits on the area's maritime history and even pop culture.
You can combine the Sabine Pass Battleground State Historic Site in this itinerary to learn about the stories ingrained in the history of this best beach town in Texas.
SEABROOK
Seabrook is a beautiful Texas beach town with a marine humid subtropical climate for an ideal vacation destination.
Seabrook is a designated bird sanctuary with 13 miles of hike and bike trails and a big boating destination.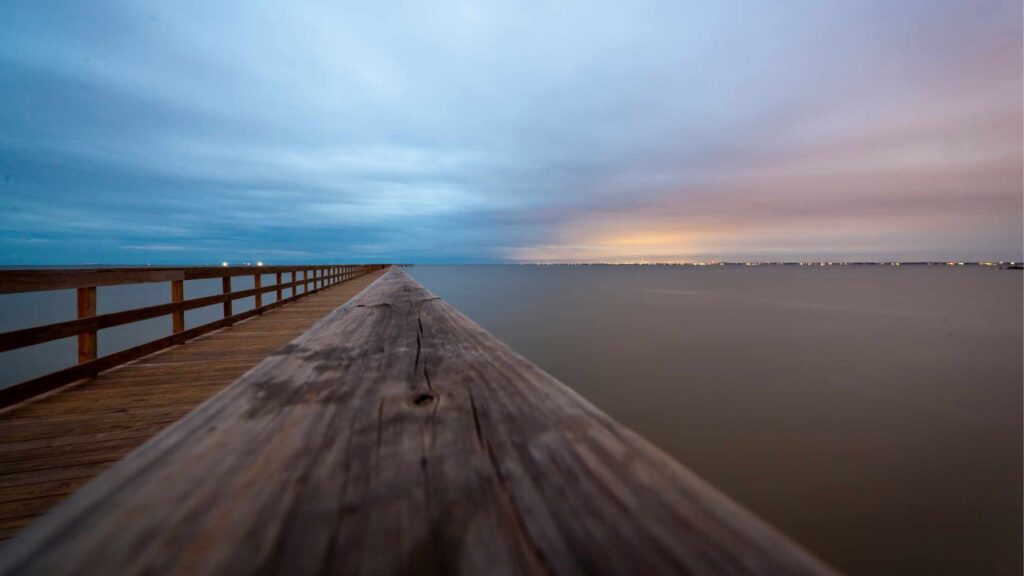 It is located in Harris County, which is close to the city of Houston. Houston to Seabrook is approximately 56kms (35 miles), close to 30mins drive between the two places.
Various flocks of diverse birds migrate over Seabrook, making it one of the best beach towns in Texas for birdwatching.
PLACES TO VISIT AND THINGS TO DO
Seabrook has over 18 amazing parks which are famous for their activities. You can hire a bike and roam around each of these.
Some parks have skating trails, some offer nice cosy swimming pools, and some even have hiking trails.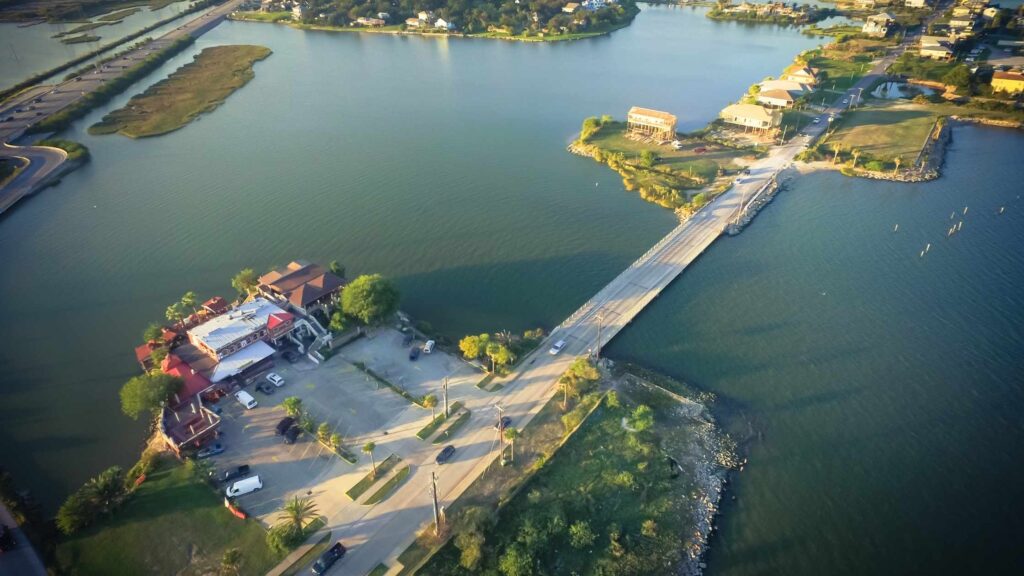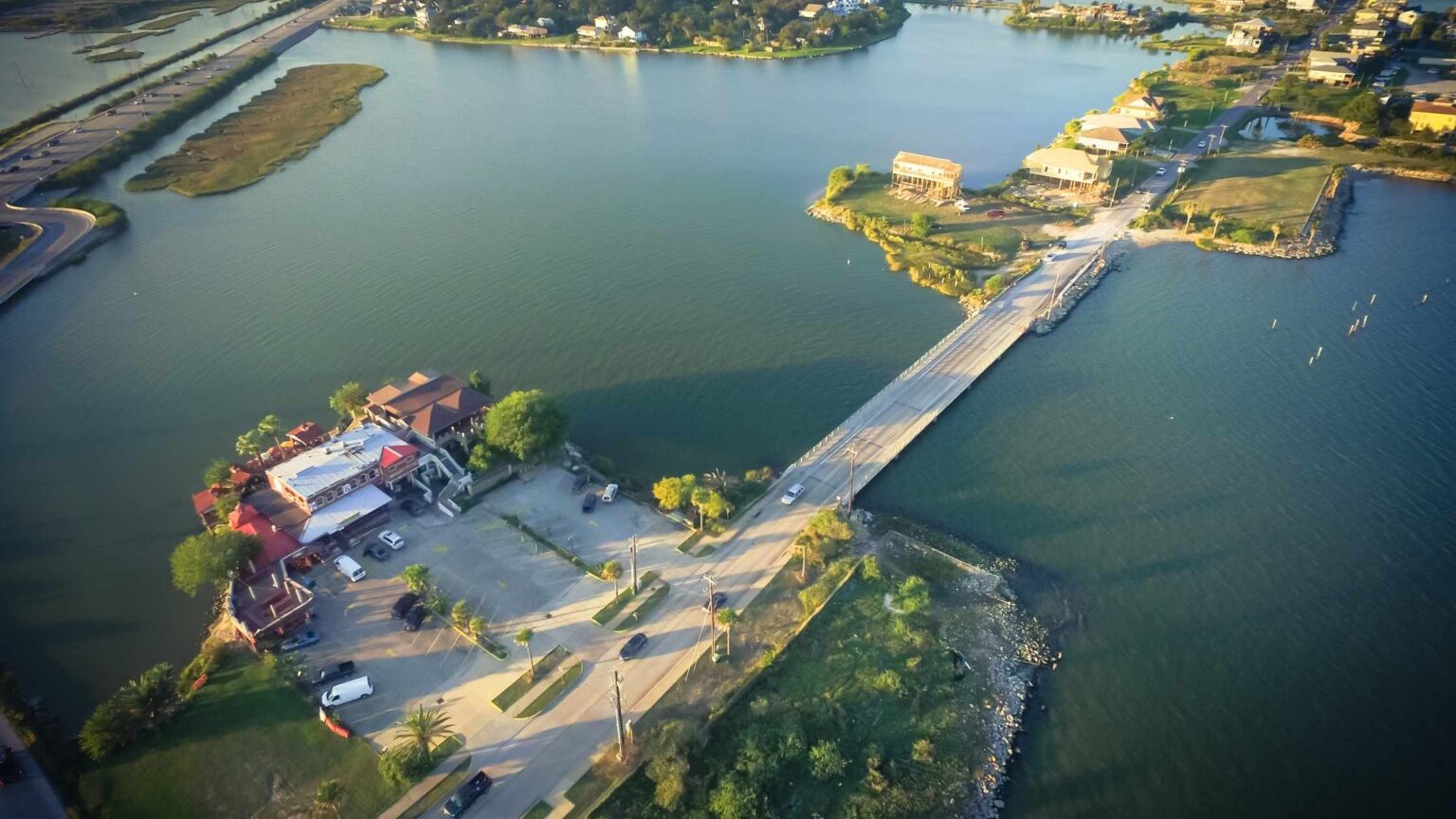 Clear Lake Park is one of my favourites where you can take a boat trip with the All Points of Sail Sailing School and sail on the open seas.
You can find friendly communities all over this town that are passionate about boating and fishing.
KEMAH
Kemah is a pretty famous entertainment hub located near Houston on the Galveston Bay, and this small beach town in Texas has a lot of activities in store for you.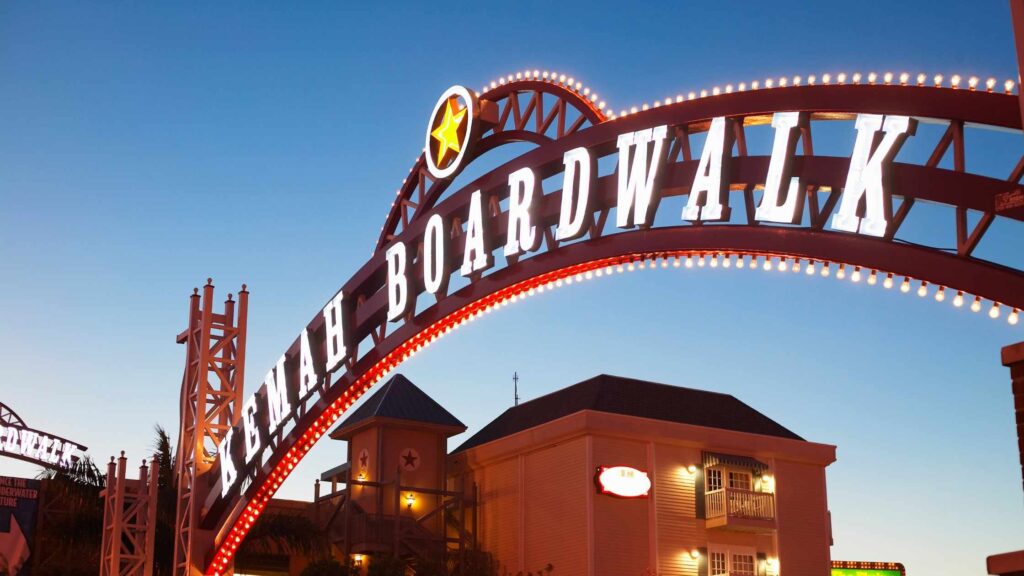 Beach bums fond of various water sports and swimming, this is an idyllic location for you.
PLACES TO VISIT AND THINGS TO DO
Kemah is known for its boardwalk and waterfront amusement park, and the park also hosts several adventurous arcade games and roller coasters.
There are many beachfront restaurants as well for a more laid-back vacation.
Kemah Clear Lake Park is a famous picnic spot for families with kids since it has an exclusive space for a children's play area. The lake also hosts varieties of local flora and fauna and offers excellent fishing spots.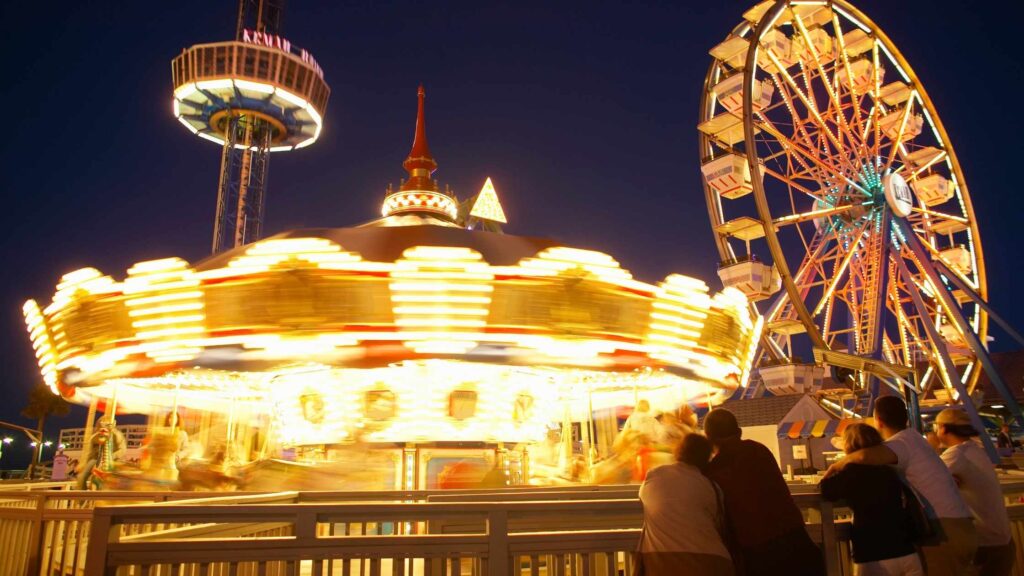 Hiking lovers can visit Armand Bayou Nature Center, which has lovely hiking trails. You can also ride on a horse carriage or book a cruise and set sail in the open sea.
You can add Bay Area Museum, Old Railroad Station Museum, and the Lone Star Flight Museum to your day trip itinerary when you are at Kemah.
Kemah usually hosts many fun, family-friendly events and concerts around the 4th of July. So make sure you check the town's events calendar before planning your trip.
ROCKPORT
A 3-hour drive from Houston and Austin will lead you to a small paradise, Rockport beach, which the Barrier Islands and the bay surround.
It is considered Texa's first one-mile-long Blue Wave Beach.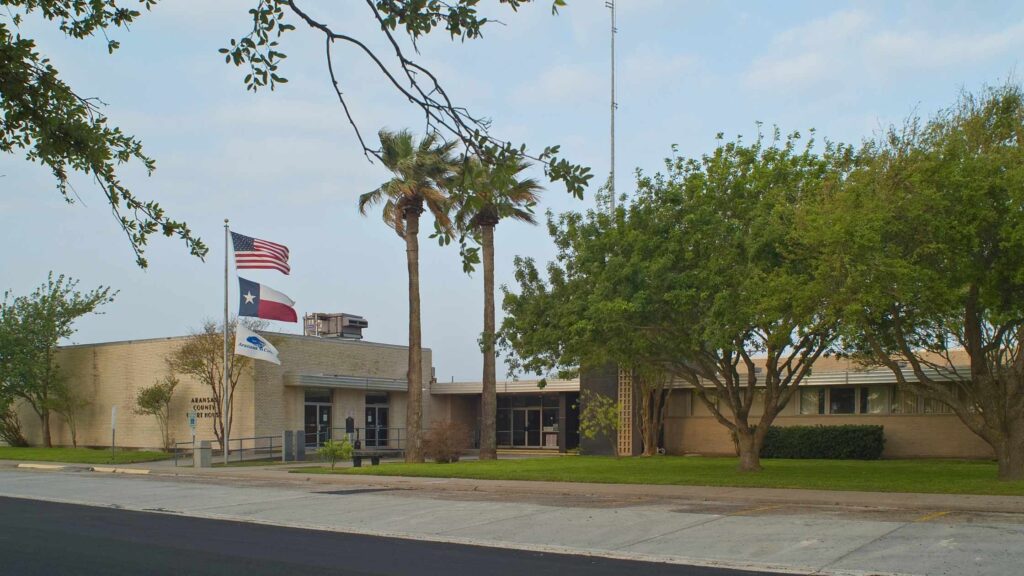 These beaches are very well protected to keep them clean from pollution and littering and create more focus and awareness about the environmental impact on human health.
If you are looking out for a secluded beach for a weekend, this is one of the best beach towns in Texas.
PLACES TO VISIT AND THINGS TO DO
You can rent a tranquil beach and camp under a cabana umbrella and some BBQ grill and just lazy around on this beautiful beach, or grab your fishing pole to fish at one of the cleanest Texas beaches.
The beach also offers Jet skis and windsurfing for some adrenaline.
If you want to click shorebirds and beautiful marine life, I recommend visiting Aransas Wildlife Refuge in this cleanest beach town.
You will spot beautiful migrating cranes, Roseate spoonbills, Blue herons, and even mighty alligators if you are lucky.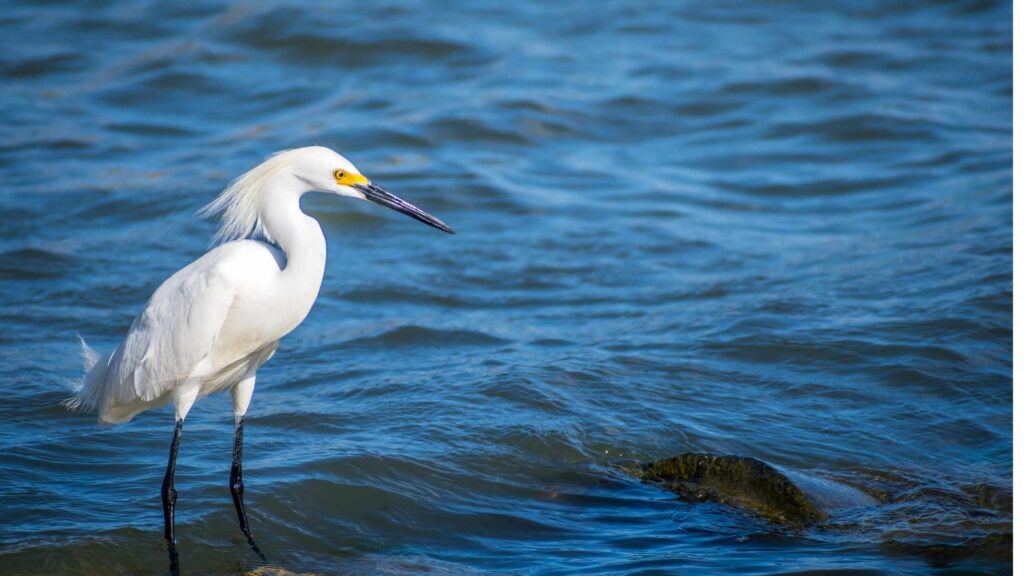 Visit Texas Maritime Museum to learn about Gulf coast history, including pirates and oil drilling.
Don't miss the Fulton Mansion and the Aquarium at the Rockport harbour when you are here.
Art lovers should not miss Rockport Center for the Arts to learn about local crafts. It has some local boutique shops that will provide you with perfect souvenirs.
Head to South Austin Street Galleries for some more shopping and cosy dining.
Pet owners might have to worry since pets are not allowed on Rockport Beach. The only downside is that no pets are permitted on Rockport Beach.
SURFSIDE BEACH
Located near Freeport and about 2 hours South of Houston is Surfside beach, one of the best beach towns in Texas, famous for its dark sand and greenish waters.
This cosy little beach is famous for surfing spots in Texas, as the name goes by.
The calm waters and the powdery sand offer you a relaxing ambience, making it a little better than Galveston or Corpus Christi.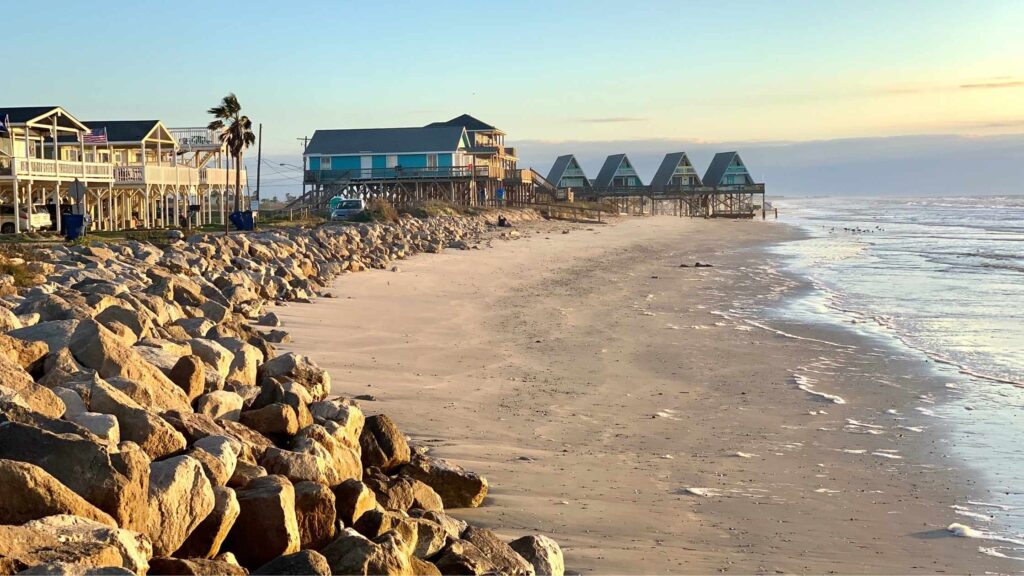 PLACES TO VISIT AND THINGS TO DO
Adrenaline lovers can get into water sports like jet-skiing, fishing, and surfboarding. After an adventurous day, you can light up a bonfire under the night skies as this is the only beach that allows it.
Grab marshmallows or cookies, a Ukele for some music, and have a laid-back night.
You can go fishing at Surfside Jetty County Park, an excellent long fishing jetty.
If you want to spend some time in nature, I recommend visiting The Brazoria National Wildlife Refuge.
You will find walking trails, a splash pool for kids, and picnic tables with an umbrella, perfect for a full day trip.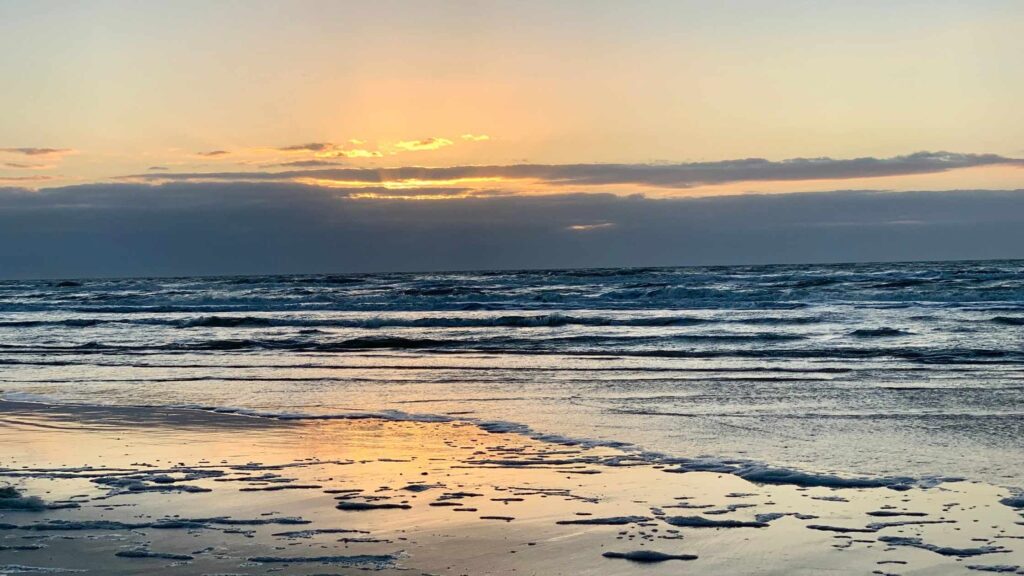 You can also spot seagulls and pelicans while hiking or biking since this beach town is famous for birding.
If you plan for an extended day trip, there is an RV parking facility at the Brazoria County Beach Park.
There are many surf shops where you can rent your surfboards and take some surfing lessons.
Enjoy a delicious dinner overlooking the beach at the many beachfront restaurants, or better, go early, and admire the panoramic sunset views.
WHERE TO STAY
There are many vacation rental properties that you can stay at when you visit Surfside.
BEST BEACH TOWNS IN TEXAS FOR FAMILIES
CRYSTAL BEACH – BOLIVAR PENINSULA
Between the Galveston Bay and the Gulf of Mexico is a 27 -mile stretch of mini paradise, Bolivar Peninsula.
It is almost a 1.5 hours drive from Houston, and you can even take a ferry ride from Galveston to reach this best Texas beach town.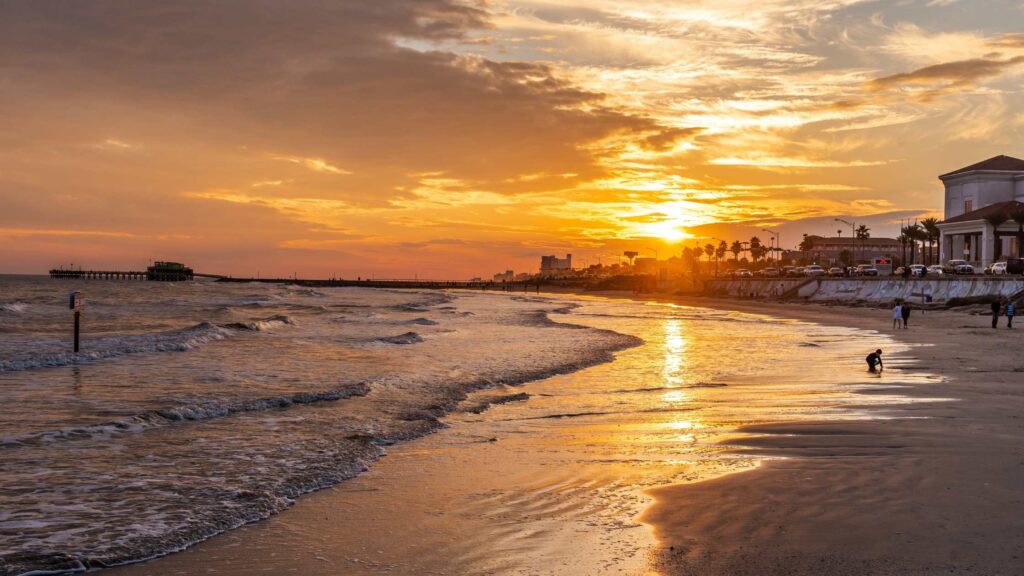 PLACES TO VISIT AND THINGS TO DO
It has many lovely beaches, among which my top favourites are Crystal Beach and Port Bolivar.
Crystal Beach provides a heavenly ambience that one could not have asked for more. It has a soothing climate, and it is a sundowners paradise with amazing views. Animal lovers can spot seagulls and dolphins.
The beach has clean sand and warm waters, and you can even go beach camping. Groove into live music and enjoy your favourite cocktail.
The best thing here is renting a golf cart, making it easier to cruise up and down the beach.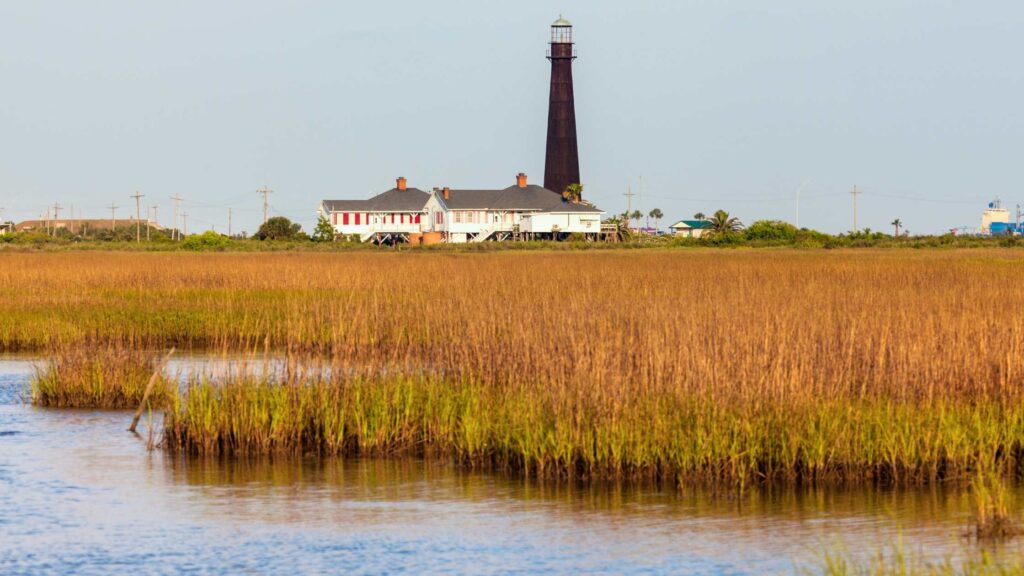 Wildlife enthusiasts can explore the Anahuac National Wildlife Refuge and the Point Bolivar Lighthouse. A part of the peninsula is on the Great Coasting Birding Trail, a hidden gem for nature and animal lovers.
Fort Travis is a must-visit place for history lovers, built in 1836 to protect Part Galveston.
Check out the boutique shops located on Crystal Beach for exquisite souvenirs and tropical clothing.
MATAGORDA
On the upper Gulf Coast of Texas, near the mouth of the Colorado River, lies the hidden treasure of the Texas Gulf Coast – Matagorda.
It is the third oldest town in Texas and is known for its marvelous well preserved historical buildings and markers in its downtown area.
PLACES TO VISIT AND THINGS TO DO
This hidden gem has in store for you 23 miles of quieter, soothing beaches which are easily accessible for camping, swimming, and relaxing.
Suppose you own a kayak or a personal watercraft. In that case, you are lucky to access another beautiful stretch of 35 miles of the beachfront area, located on the South of the Colorado River.
It is pretty famous for its excellent fishing opportunities.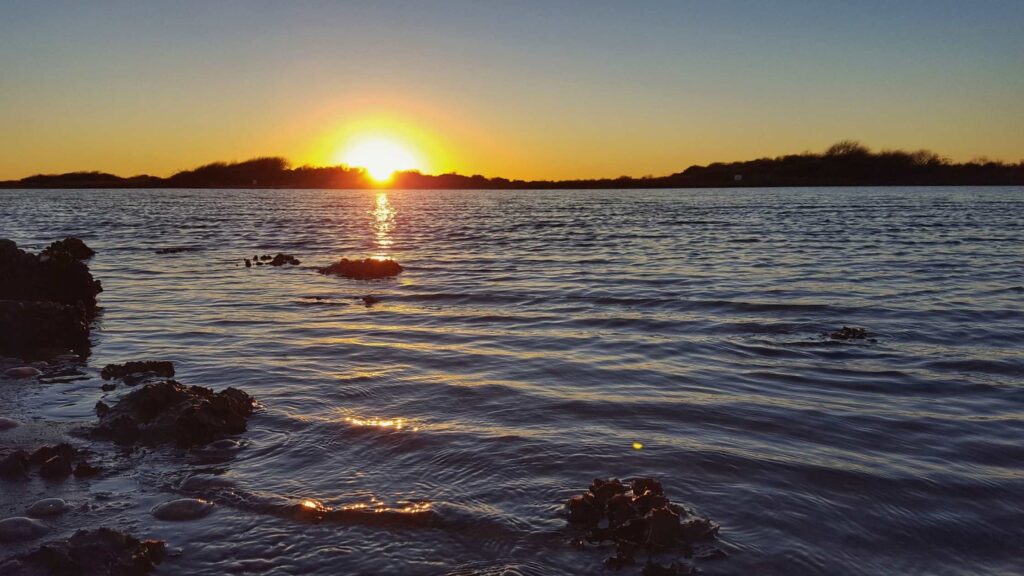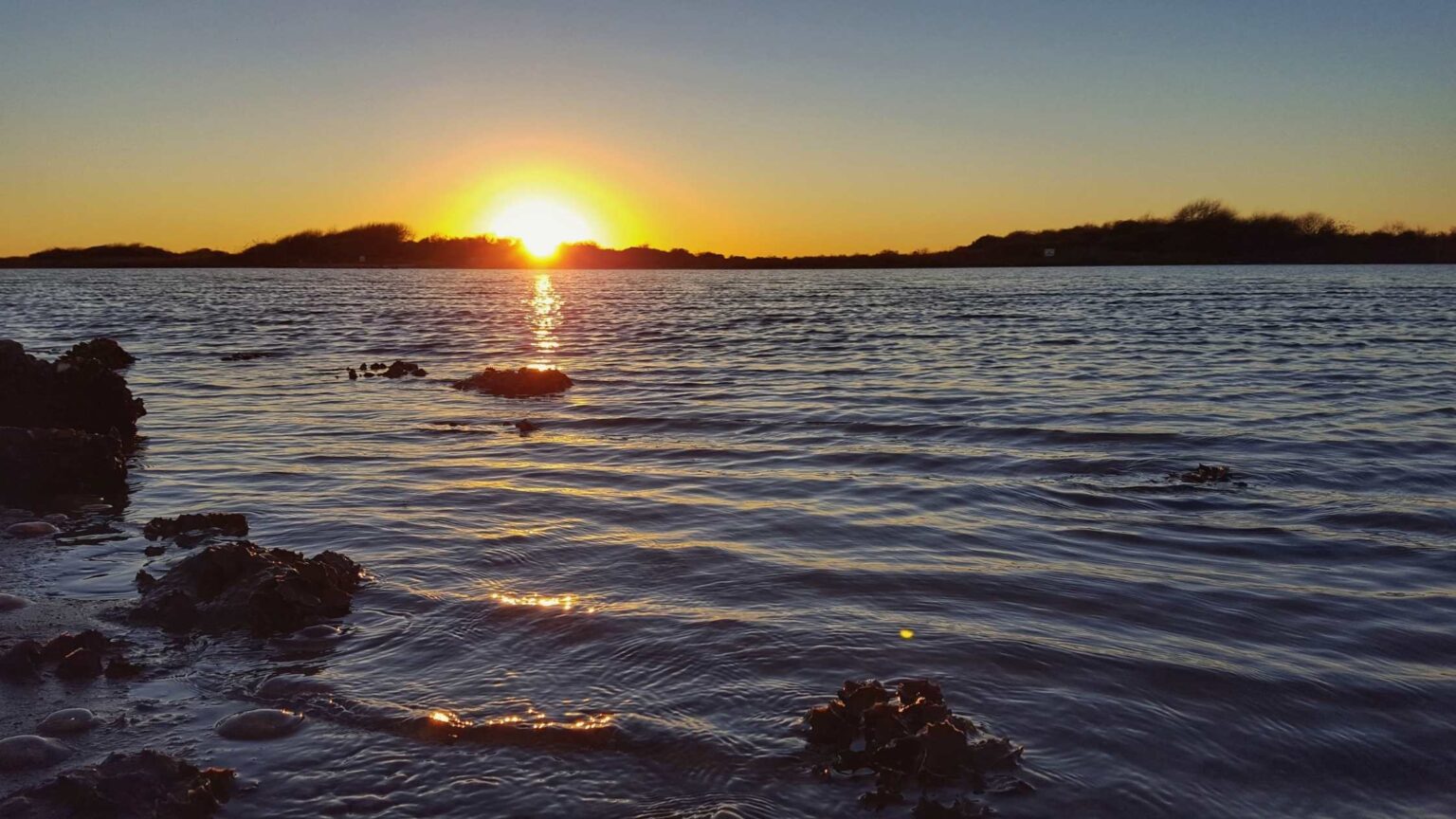 On the 3rd Saturday of every month, this best Texas beach town has a market day at the downtown courthouse square, where you will see varieties of sea life.
You can plan for a day trip to the Matagorda Bay Nature Park, which is excellent for birding and wildlife.
BEST BEACH TOWNS IN TEXAS FOR FISHING AND WATER SPORTS
FREEPORT
Freeport is a tiny seaside community located 62 miles from Houston. It is famous for its fishing opportunities.
One of my favourite things about this best Texas beach town is that you can almost drive your car or ride your bike up to the waters.
PLACES TO VISIT AND THINGS TO DO
Surfside Beach is an idyllic beach for those who love watersports. It also has golden sand across several stretches and is excellent for shelling. You can go camping at this beach.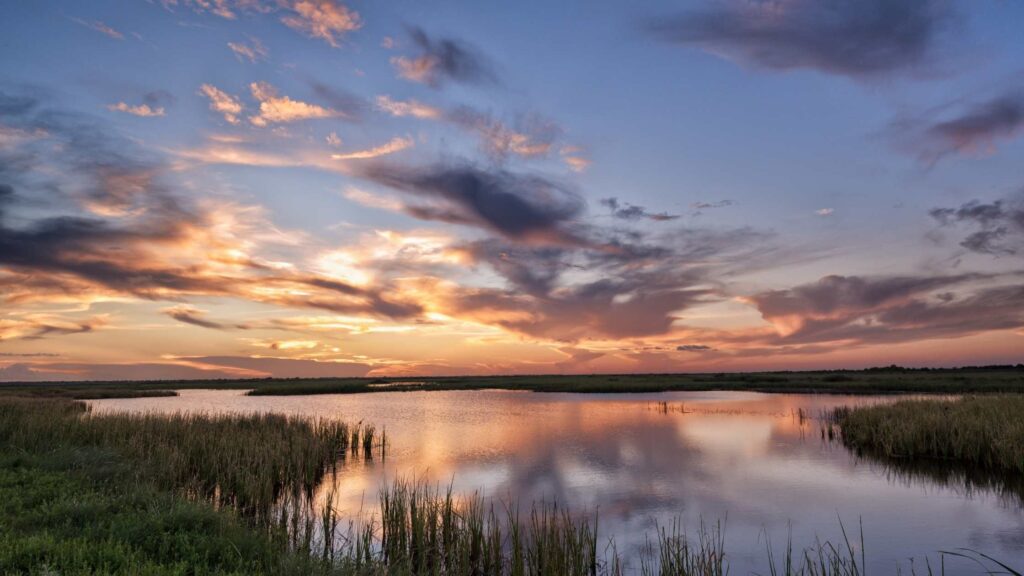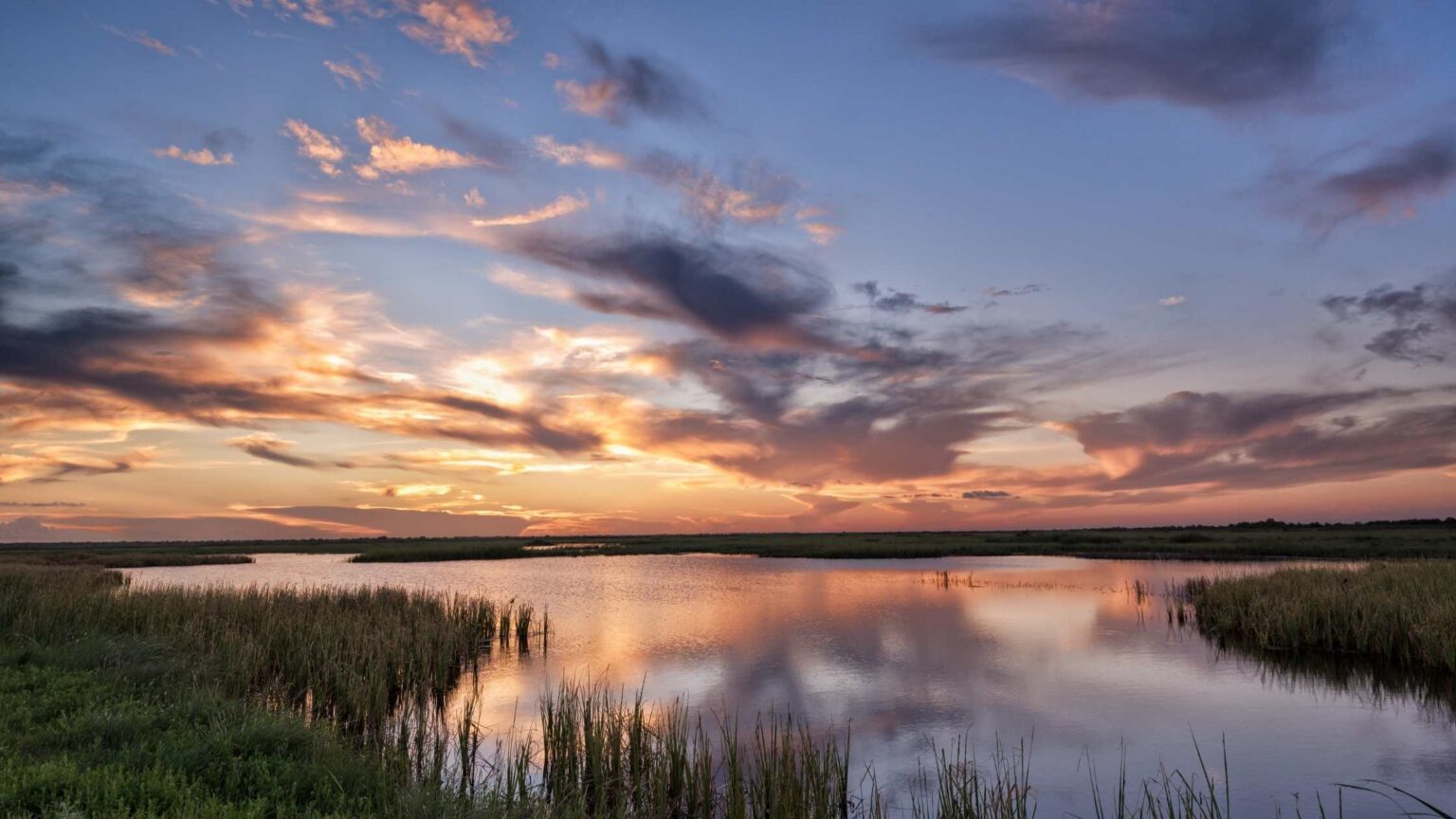 Another lovely beach is Bryan Beach blessed with 3 miles of natural beach and is much closer to the cities.
Enjoy birding, fishing, and camping here to beat the summer heat. Check out Quintana beach on the way to Bryan Beach.
If you love coral reefs, I would recommend driving 100 miles off the coast, which will take you to one of the premier diving destinations, the northernmost coral reefs located in the continental United States.
Stop at the national marine sanctuary to spot more beautiful corals.
You can also camp at Brazoria County Beach Park or jet ski in Old Brazos River. Try parasailing in this beach town, especially during the sunsets, for awestruck views.
Birdwatching enthusiasts can visit The Freeport Wetlands Trail & Bird Observatory to spot some migrating birds.
Don't miss Brazoria National Wildlife Refuge and the Big Slough Wilderness Trail hike to see colourful birds like ducks, ibis, herons, and geese.
To witness some more amazing songbirds, book an auto tour.
The downtown area still preserves the blocks of early 1900 buildings.
Visit the Memorial park and the historic downtown of Freeport, and the history museum to witness some of the fantastic maritime exhibits and learn about the history of this best beach town in Texas.
MUSTANG ISLAND STATE PARK
Ages ago, this Island was the land of wild horses, but now this beautiful beach town has got its name from them, the Mustang Island, located to the East of Corpus Christi.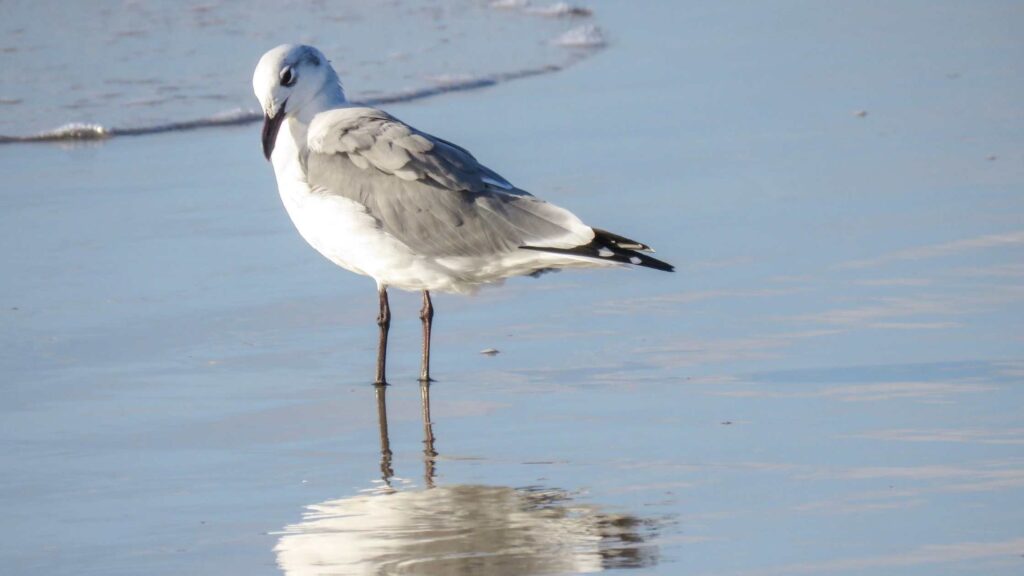 It has more than 18 miles of coastline and turtles, dolphins, and colourful sea birds.
It is a fantastic place to go hiking or just camp on the Gulf Coast to build a sandcastle.
PLACES TO VISIT AND THINGS TO DO
This beach town is famous for surfing and camping.
Also, the Mustang Island State Park Paddling Trail, stretching for 20 miles of shallow waters, attracts families and adventure-loving folks to kayak, canoe, and paddleboard.
You will get a chance for a close-up shot of the coastal birds migrating, especially during spring and fall.
The beach is well maintained and is equipped with portable toilets and hot water showers along two miles of the beach.
LA PORTE
La Porte is one of the best beach towns in Texas, located a 30-minute drive away from Houston.
La Porte is quite a historical place where the Battle of San Jacinto happened in 1836, and Texas became a republic independent from Mexico.
PLACES TO VISIT AND THINGS TO DO
San Jacinto Historical Park and the San Jacinto Museum of History are the places where you can learn about the history of Texas in exciting ways.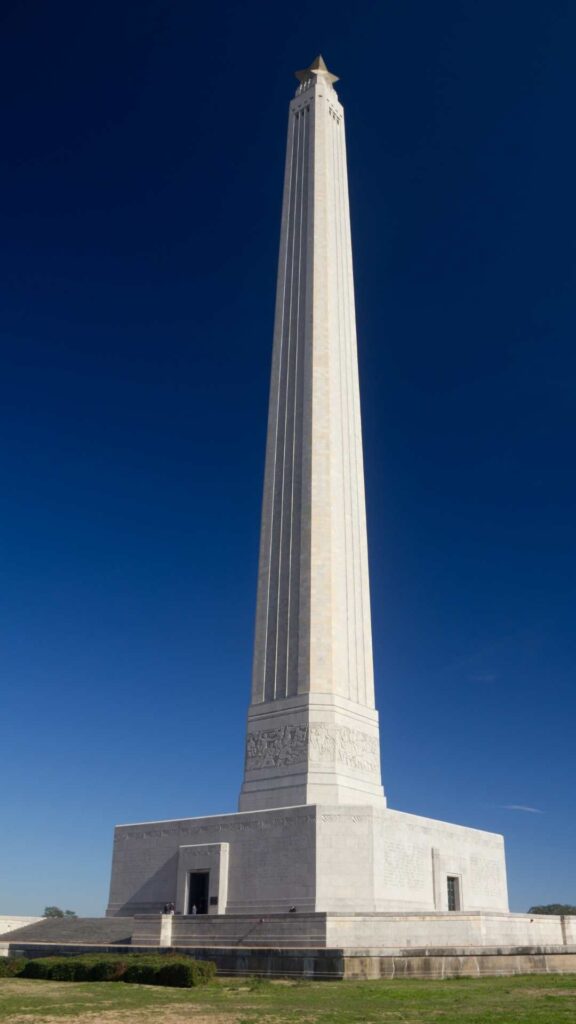 Don't miss going to Sylvan Beach Park at La Porte, ideally located on the coast with a beautiful waterfront park and a pier stretching into the sea.
There are well-marked trails offering hiking for all types of travelers. If you are with kids, stop at the playground.
If you plan for a day trip, I recommend adding Kemah and Galveston to the list to have limitless fun under the sun on these three lovely beaches.
SAN LEON
San Leon is pretty and one of Texas best beach towns. My favourite attraction is visiting Bayshore Park, a fantastic park next to the San Leon waterfront, for some cool breeze that you can enjoy on a sidewalk.
PLACES TO VISIT AND THINGS TO DO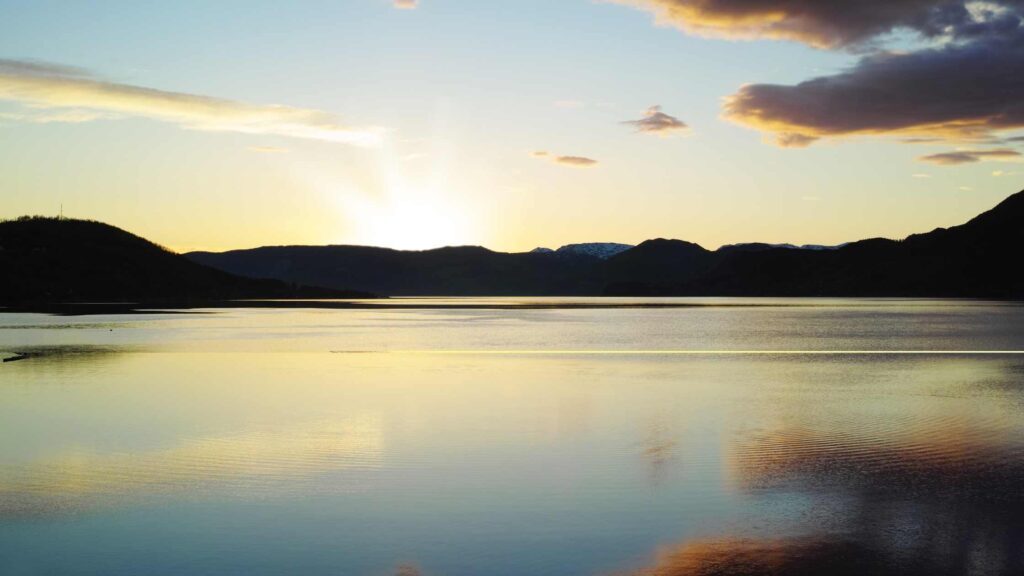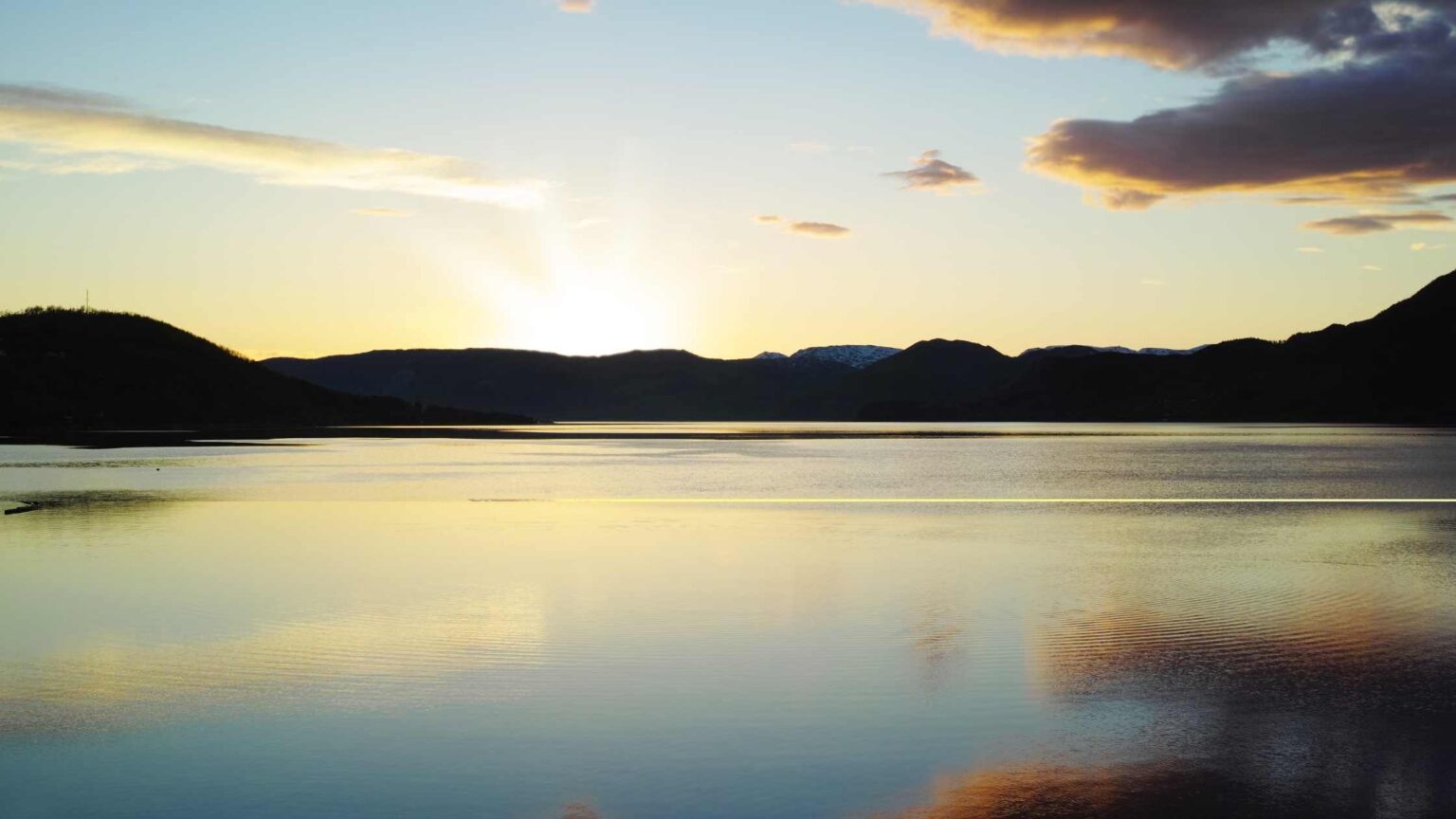 If you are interested in understanding how distilleries work, visit Railean Rum Distillery. You can have rum and cocktail tastings, tour the distillery, and shop for souvenirs.
San Leon also has many fabulous beachfront restaurants and cocktail bars along the beach.
My favourite one is the Sunset Lounge, heaven to sundowners.
PADRE ISLAND NATIONAL SEASHORE – NORTH PADRE ISLAND
Padre Island National Seashore is over 70 miles of protected land located on the world's longest barrier Island, the Padre Island.
Not to be confused with the famous South Padre Island, Padre Island National Seashore is an NPS-managed property with abundant natural beauty and quiet beaches.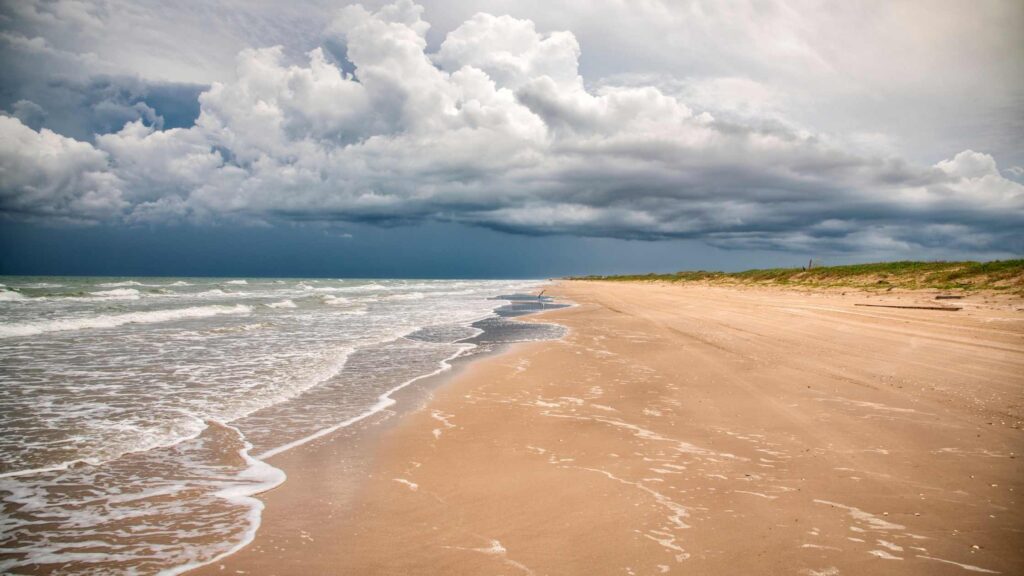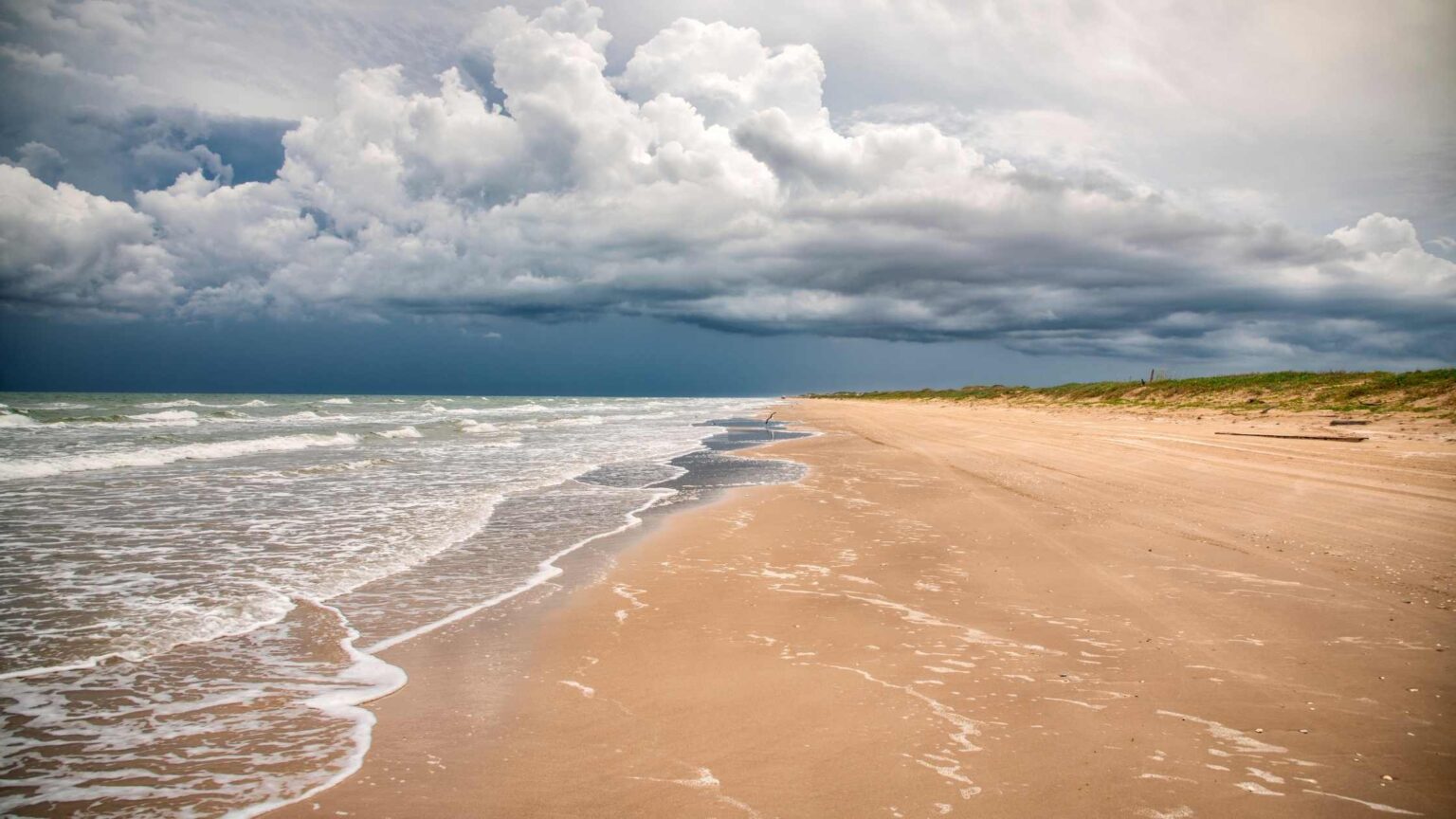 With this long stretch of coastal line, you can easily plan fantastic day trips with families and friends to this best beach town in Texas.
PLACES TO VISIT AND THINGS TO DO
Padre Island National Seashore is known for its white-sand beaches.
South Beach is a 60-mile-long private beach with pretty white sand.
The Laguna Madre Bay side of the river is one of the best places in Texas to kayak, especially for beginners.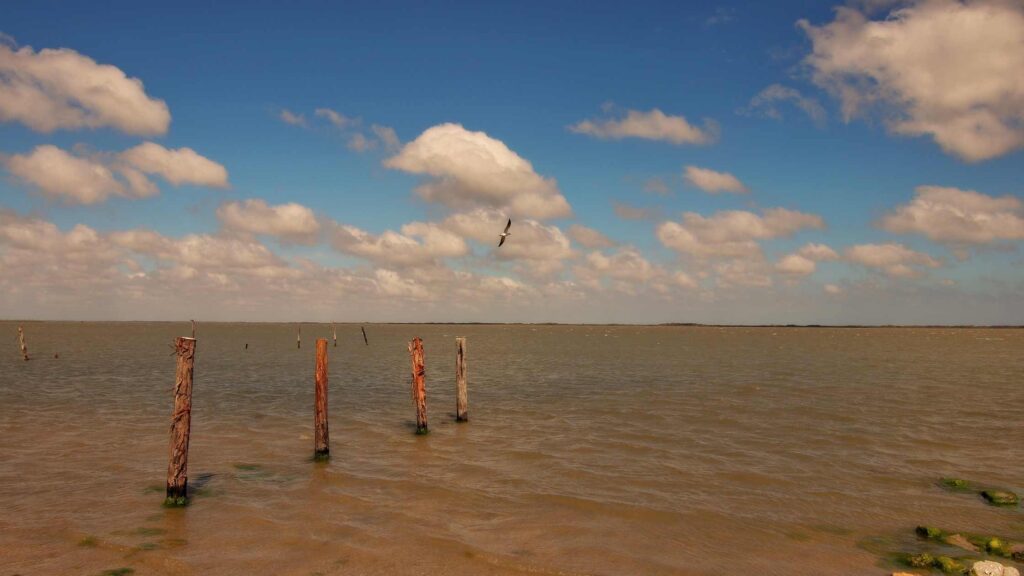 Malaquite Beach on North Padre Island is an excellent day-use sandy beach.
You have a picnic lunch since they have shaded picnic sites. There is also an outdoor shower and changing rooms.
Whitecap Beach is another beach with calm waters and soothing waves.
Little Shell Beach is a beautiful beach where you can do shelling and collect some natural seashore souvenirs.
Big Shell Beach is another fantastic beach for collecting seashells and taking photos, although it is not suitable for sunbathing.
Windsurfing, paddling paths, animal watching, and other popular activities attract visitors to this best Texas beach town.
Don't miss the Kemps Ridley sea turtles to learn about sea turtle conservation. The turtles usually nest on the shores of the North Padre Island and are very well preserved by the state park system.
It is a treat to the eyes to watch the baby sea turtles being released into the ocean for the first time.
Ensure that you take prior permits for admission to the Padre Island National Seashore.
BOCA CHICA VILLAGE
Boca Chica is a hidden gem, only 30 minutes drive from the Mexican border and is located near South Padre Island near South Texas, which is also closer to the Lower Rio Grande Wildlife Refuge.
This exceedingly small, coastal oceanfront town is home to the Boca Chica State Park on the Gulf Coast.
The Rio Grande river travels across the state, eventually emptying into the Gulf of Mexico near Boca Chica.
PLACES TO VISIT AND THINGS TO DO
Since this is a small beach town under development, there aren't a lot of amenities.
So you need to be equipped by yourself for fishing, bodyboarding, or any other beach activity you may want to try out here.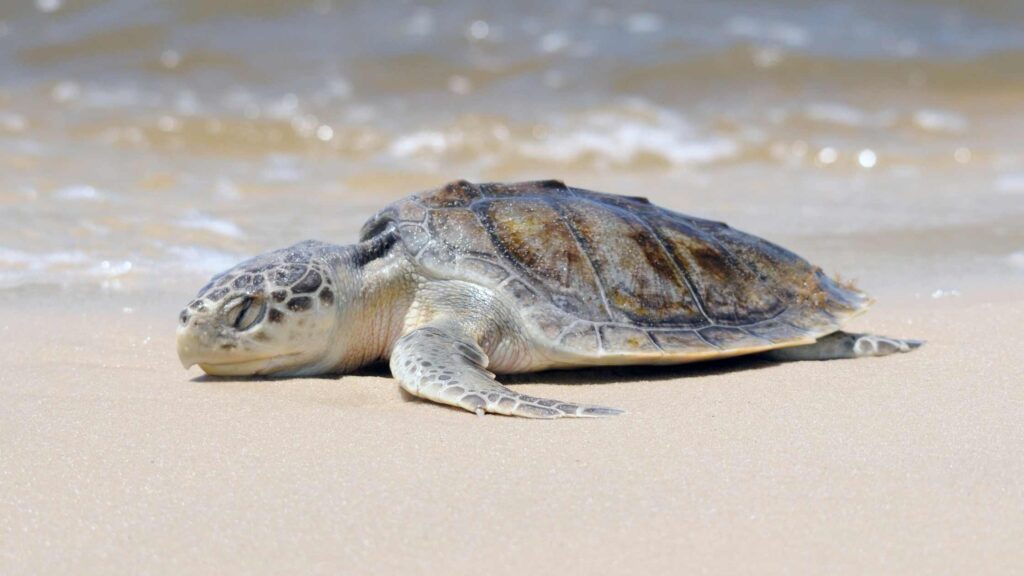 Boca Chica is home to remarkable wildlife, flora and fauna. It is also a hotspot for bird lovers, especially for migrating birds.
You will also see rare Kemps Ridley sea turtles make it back into the ocean.
Boca Chica rose to prominence in recent years as the launch location for SpaceX, Elon Musk's private space exploration enterprise. You may also see the SpaceX facilities and rocket visiting Boca Chica Beach.
PORT LAVACA
One hundred thirty miles Southeast of Houston is Port Lavaca, one of the best beach towns in Texas, known for its incredible fishing culture. This Texas beach town is home to 12,000 people.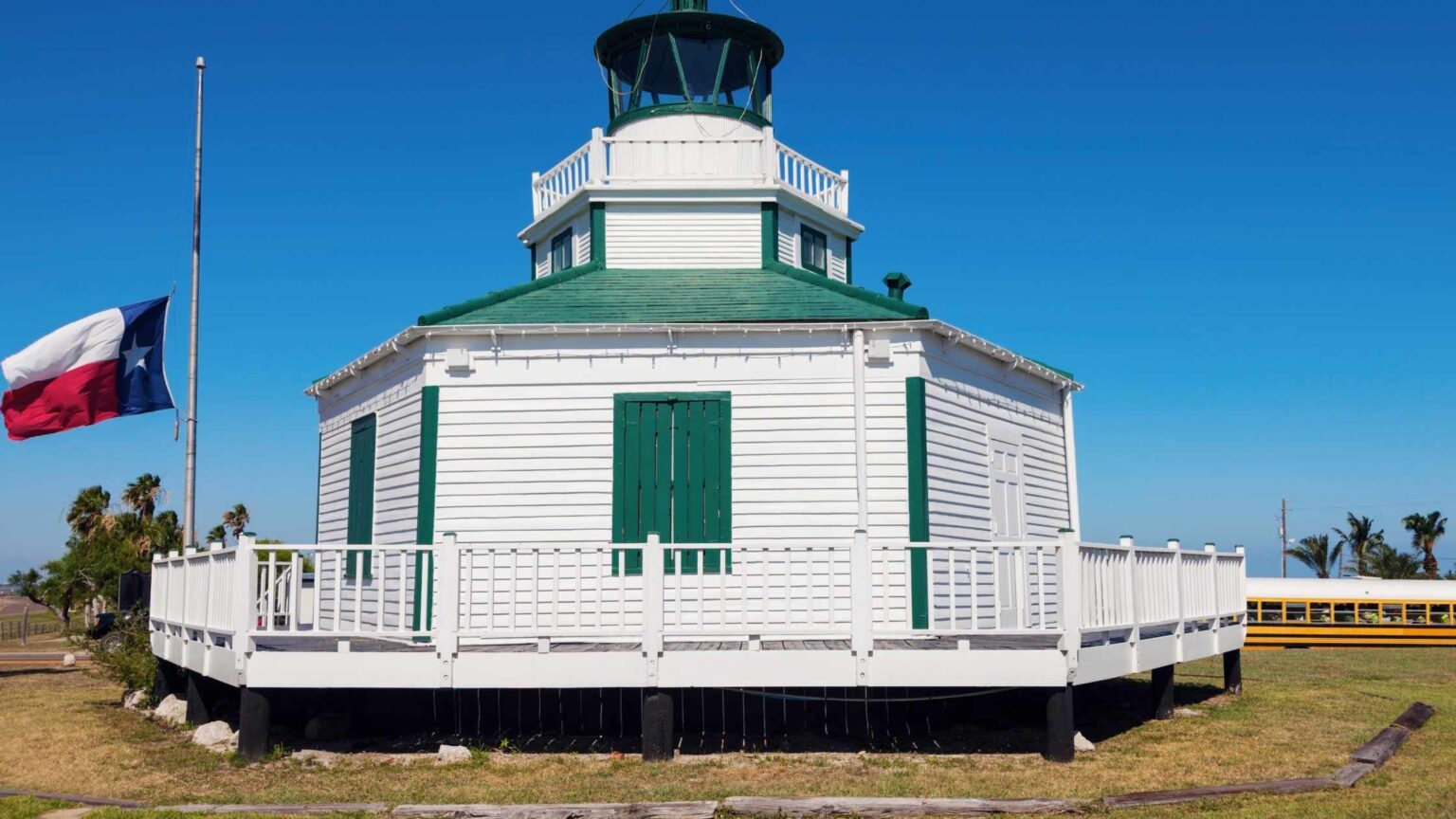 PLACES TO VISIT AND THINGS TO DO
Port Lavaca is also home to two fabulous beaches: Magnolia Beach and Lighthouse Beach.
Magnolia Beach is famous for fishing, launching boats, and playing volleyball on the powdery sand.
Plan a day trip to Light House Beach Park, famous for its shallow waters and sandy dunes.
Trek Half Moon Reef Lighthouse, built in 1858, to witness the story of the lighthouse, which was functioning for almost a century until a hurricane completely devastated the coast.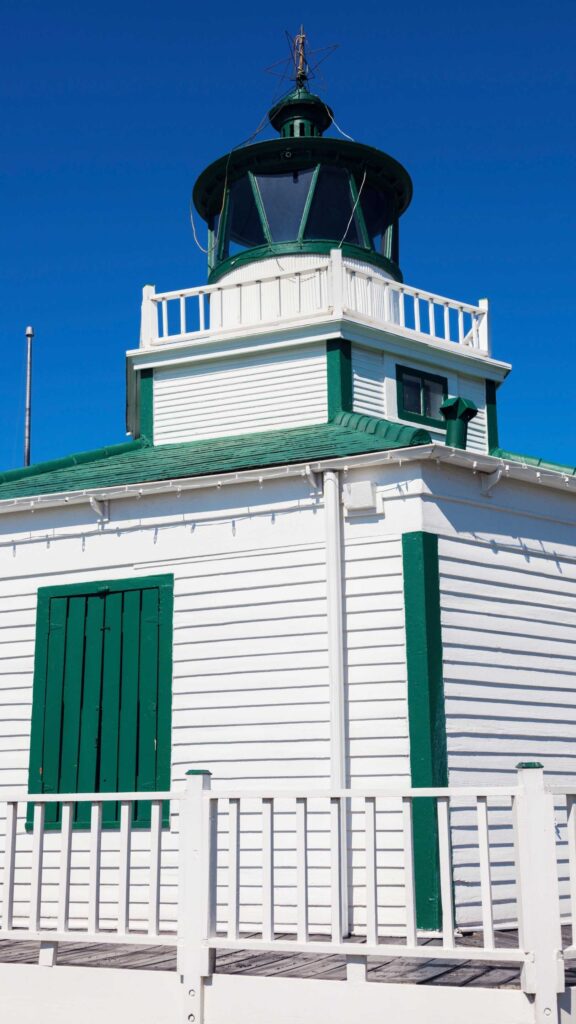 You may now walk around the rescued ruins and view historic photographs of the building.
The park has a bird sanctuary maintained by the locals, where you can explore the Formosa Wetlands Walkway.
The unique thing about the walkway is that it is made out of recycled material. It is a 2,200-foot boardwalk that will lead you to the Alcoa Birding Tower.
Marina Bay is another hotspot known for the red snappers.
Book RV hookups and pop-up tents if you plan to stay overnight. You also have the option to Jetski.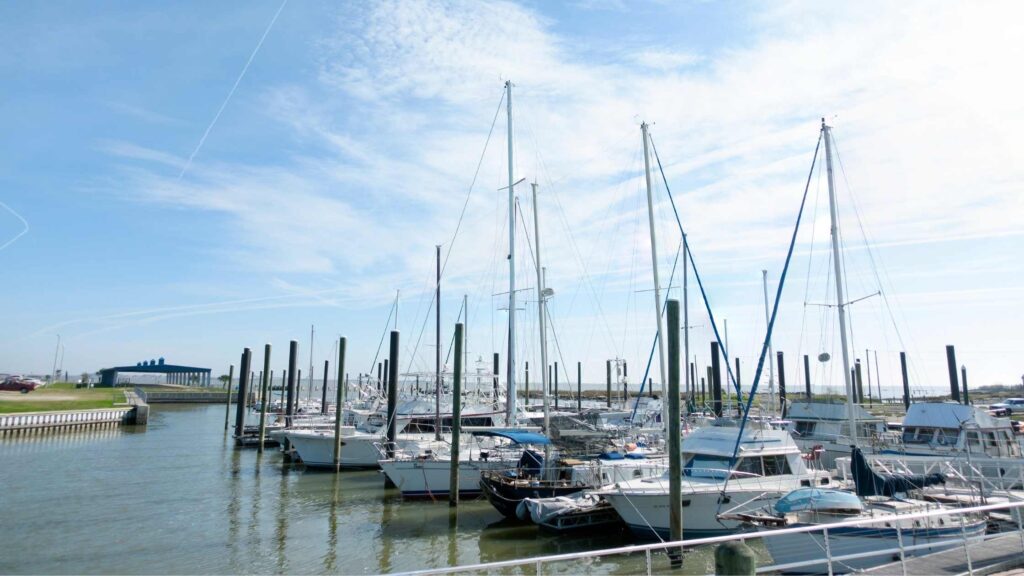 Head to the Calhoun County Museum to know the history of this Gulf Coast City. This Museum has been open for more than 50 years and houses several antiquities dating to 1852.
The Museum has relics from the times of Karankawa Indians and the civil war. It is also home to boat wreckage of a sunken ship which famous explorer Robert La Salle found.
Don't miss the Main Street Theatre on the way to the Museum.
PORT O'CONNOR
Port O'Connor is another beautiful beach town closer to Port Lavaca, 130 miles southeast of Houston. It is one of the best beach towns in Texas if you are looking to get away from the popular and crowded coastal towns.
PLACES TO VISIT AND THINGS TO DO
Water sports such as swimming, fishing, kayaking, paddling, and other water activities are popular in this best Texas beach town.
The Port O'Connor waters provide excellent boating opportunities. Book a rental stay well in advance if you need a place to stay while fishing the bays.
Matagorda and Espiritu Santo Bay are famous for fishing in this beach town. Matagorda, a stretch of 39 miles of clean sandy beaches, is well preserved by wildlife management.
You will see a wide variety of species, including redfish, speckled trout, and black drum. I recommend you book a professional fishing guide to have the best fishing experience.
So that's it about the best beach towns in Texas. Which is your favourite town? Do let us know in the comments below.