There are so many incredible things to do in Port Aransas that one or two weekend getaways are not enough to explore this beautiful town on the Gulf Coast in Texas.
The Gulf of Mexico, which is the heart of Port Aransas, offers over 18 miles of gorgeous sandy beaches, an abundance of fresh seafood, diverse wildlife, cultural and historical experiences, splendid sunrises, sunsets, and adventurous sports for families – which are only some of the many awesome activities in Port Aransas that await you.
Located on the coast between Mustang Island and the Corpus Christi Ship Channel, Port Aransas, regarded as the fishing capital of Texas, is also abundant with dolphins, sea turtles, and migrating birds.
Port Aransas is a fantastic escape from the busy South Padre and Corpus Christi, thanks to the city's small-town charm.
From fishing and golfing to shopping and dining, there's something for everyone in Port Aransas, making it one of the best beach towns in Texas for a summer getaway for families.
In this post, I share with you all you need to know to plan a trip to Port Aransas, whether for a weekend beach vacation or a summer retreat with your family.
So what are you waiting for? Let's explore all the fabulous things to do in Port Aransas.
TOP THINGS TO DO IN PORT ARANSAS
HIT THE BEACHES
Looking to bask under the sun? Port Aransas is blessed with lovely beaches which has soothing waters and powdery sand.
The beaches here are idyllic for swimming, surfing or picnicking making it one of the top things to do in Port Aransas.
Check out Port Aransas Beach, the main beach, especially if you are with kids. They can learn the art of building sandcastles from the local experts.
Don't miss the other popular beaches like Mustang Island Beach and I.B Magee Beach where you can go fishing or kiteboarding.
I would recommend buying a $12 beach pass so that you can do beach hopping and explore all the beaches in Port Aransas.
VISIT ARANSAS PASS LIGHTHOUSE
One of the best Port Aransas things to do is visit the Aransas Pass Lighthouse.
Located on the Aransas Pass and established in 1856, this historic lighthouse has served as maritime support along the 400-mile strip of Texas coastline on the Gulf of Mexico.
Sadly some part of the tower was destroyed during the civil war and was recently restored, and it is now converted into private property.
But you can take a kayak tour or a boat ride that goes around the lighthouse, especially during the sunsets and enjoy the views from a distance.
VISIT THE UNIVERSITY OF TEXAS MARINE SCIENCE INSTITUTE
Are you interested to learn about Maritime history and science?
One of the exciting things to do in Port Aransas is visiting the University of Texas Marine Science Institute.
The institute, established in 1892, has a strong presence in the town, creating awareness about the Marine lives and their preservation and is involved in the research of the town's unique Marine flora and fauna.
The institute has seven exhibitions established in 1946, focusing on coastal ecosystems and preserving coastal wetlands.
Take a guided tour to get the whole marine science experience. You might even see documentaries or hear lectures from renowned scientists working at the institute.
Don't miss the Estuary Exploratorium in the institute to learn about the conditions of local estuaries.
Also, check out the Wetlands Educational Center to spot waterfowl and marsh birds.
SOAK UP THE SUN ON PORT ARANSAS BEACH
Checking out the immaculate beaches is one of the best things to do in Port Aransas Texas.
The town boasts 18 miles of beaches bestowed with powdery sand, shallow waters and pleasant weather.
Summers are hotter here, but in the other months, a must-see destination is Port Aransas Beach.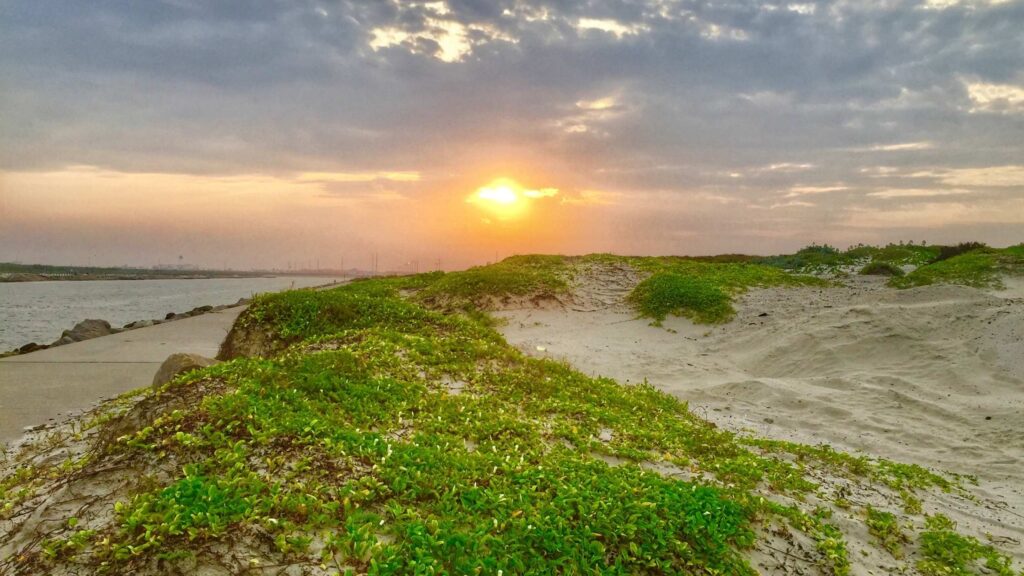 A 6-mile-long sandy beach stretching along the Gulf of Mexico, Port Aransas Beach is endowed with soothing waters that are idyllic for swimming, surfing and boogie boarding.
You can participate in water sports like Kayaking, jet skiing, and windsurfing or lay back on the beach gazing at the stunning sunsets.
The best feature of this beach is that it has a 2-lane marked way between the shore and the wooden post.
Check out Port Aransas Beach Buggies, where you can hire customized beach buggies.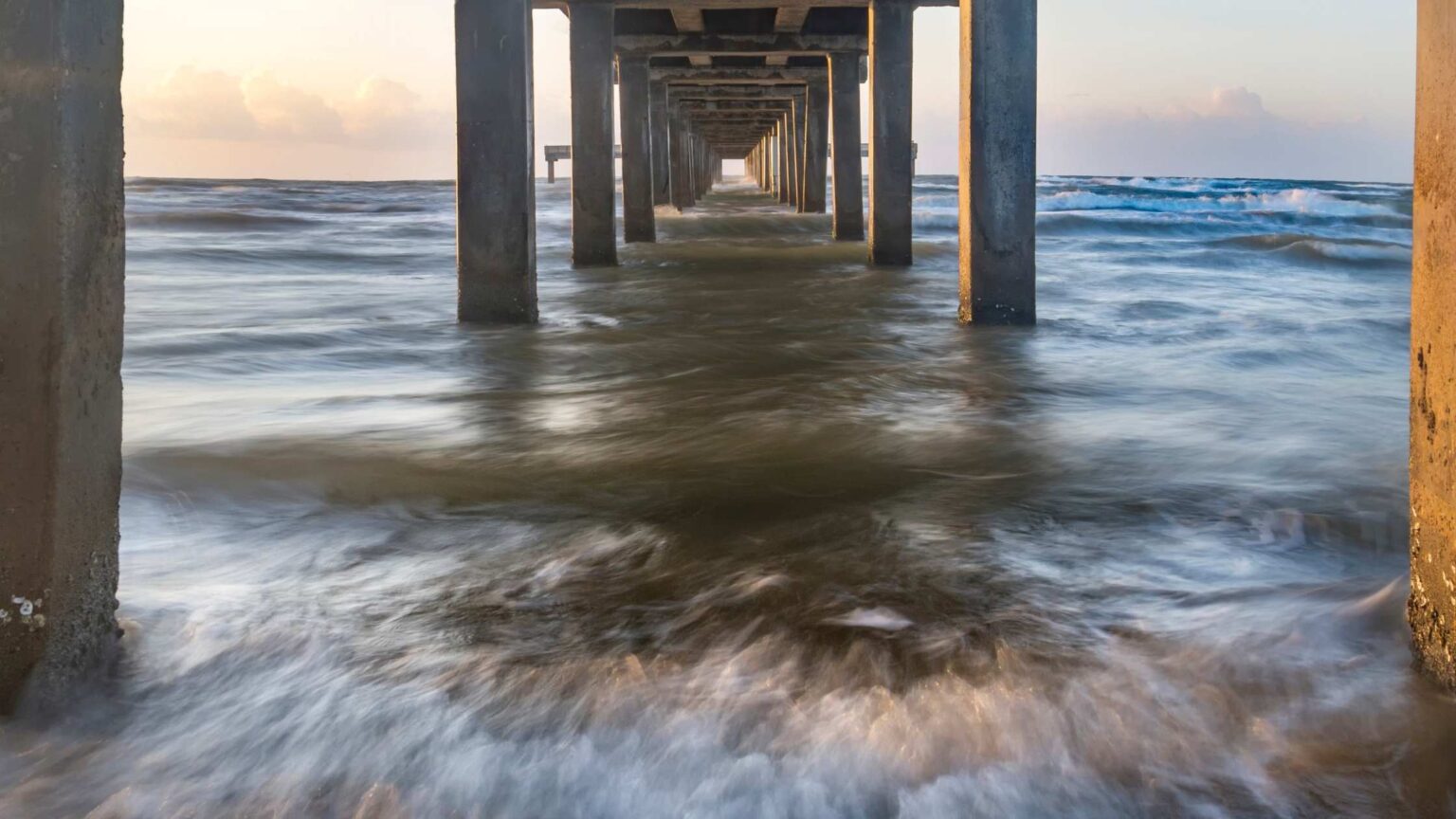 Plan a picnic for a day or two, especially if you are with kids; they will love building castles on this lovely beach.
I recommend purchasing a beach permit from City Hall for an ultimate Port Aransas Beach experience.
USS LEXINGTON MUSEUM
Are you a history lover and want to get a sneak glimpse of the World War times? Then a visit to this museum is one of the top things to do in Port Aransas for you.
You should check out the USS Lexington Museum, located down the road in Corpus Christi, adjacent to Port Aransas.
Whether you are planning a road trip to explore the things to do in Texas or a weekend in Port Aransas, this gigantic ship is worth your visit.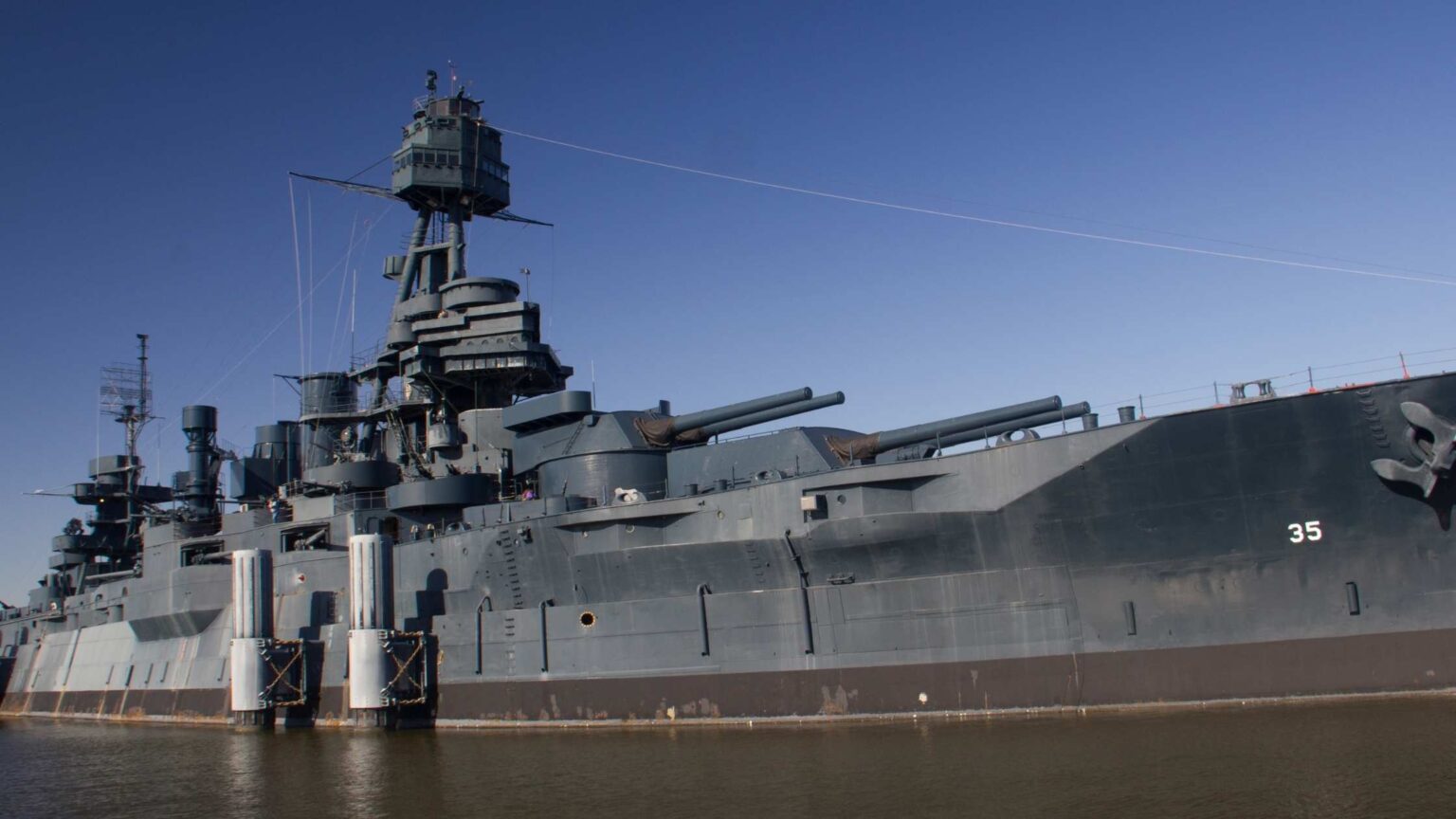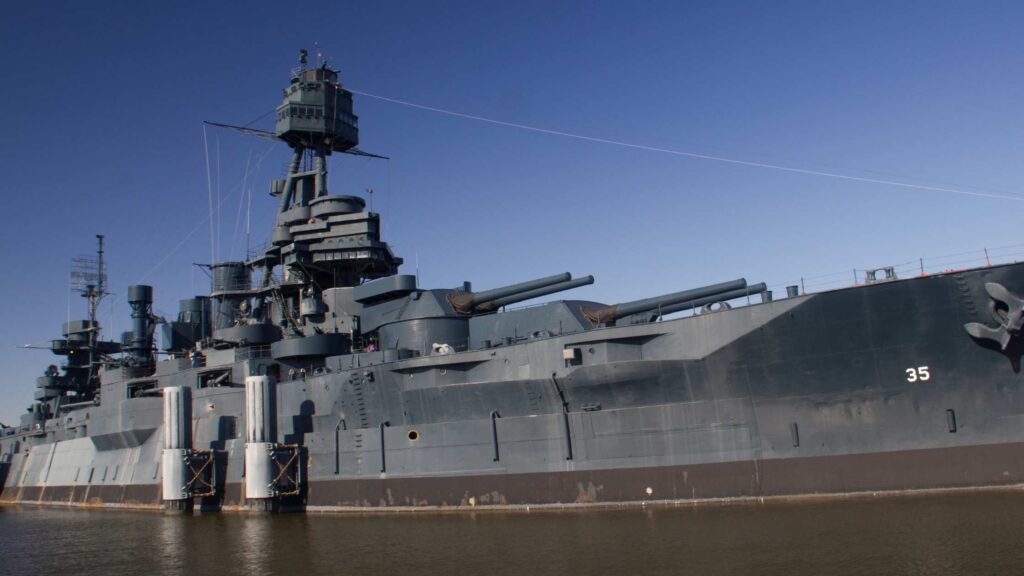 Also popularly known as The Blue Ghost, USS Lexington was a 16-deck aircraft carrier used in World War 2 by the US Navy.
The museum also features an IMAX theatre where you can watch movies about aircraft carriers' history. You can also shop for souvenirs in the nearby gift shop.
Purchase a $12.95 ticket for an adult and an $11.95 ticket for a kid.
PORT ARANSAS MUSEUM
One of the awesome things to do in Port Aransas, especially if you are a history buff, is to visit the Port Aransas Museum, located on Alister street.
The museum is operated by The Port Aransas Preservation and Historical Association, whose primary intent is to create awareness and preserve the history of this beautiful town.
The museum house was constructed in the 1900s but was open to the public only in December 2008 and was recognised as one of Port Aransas attractions.
The 20th-century kit house was donated to the Port Aransas Preservation and Historical Association in 2007 and was one of the state's most protected structures during those times.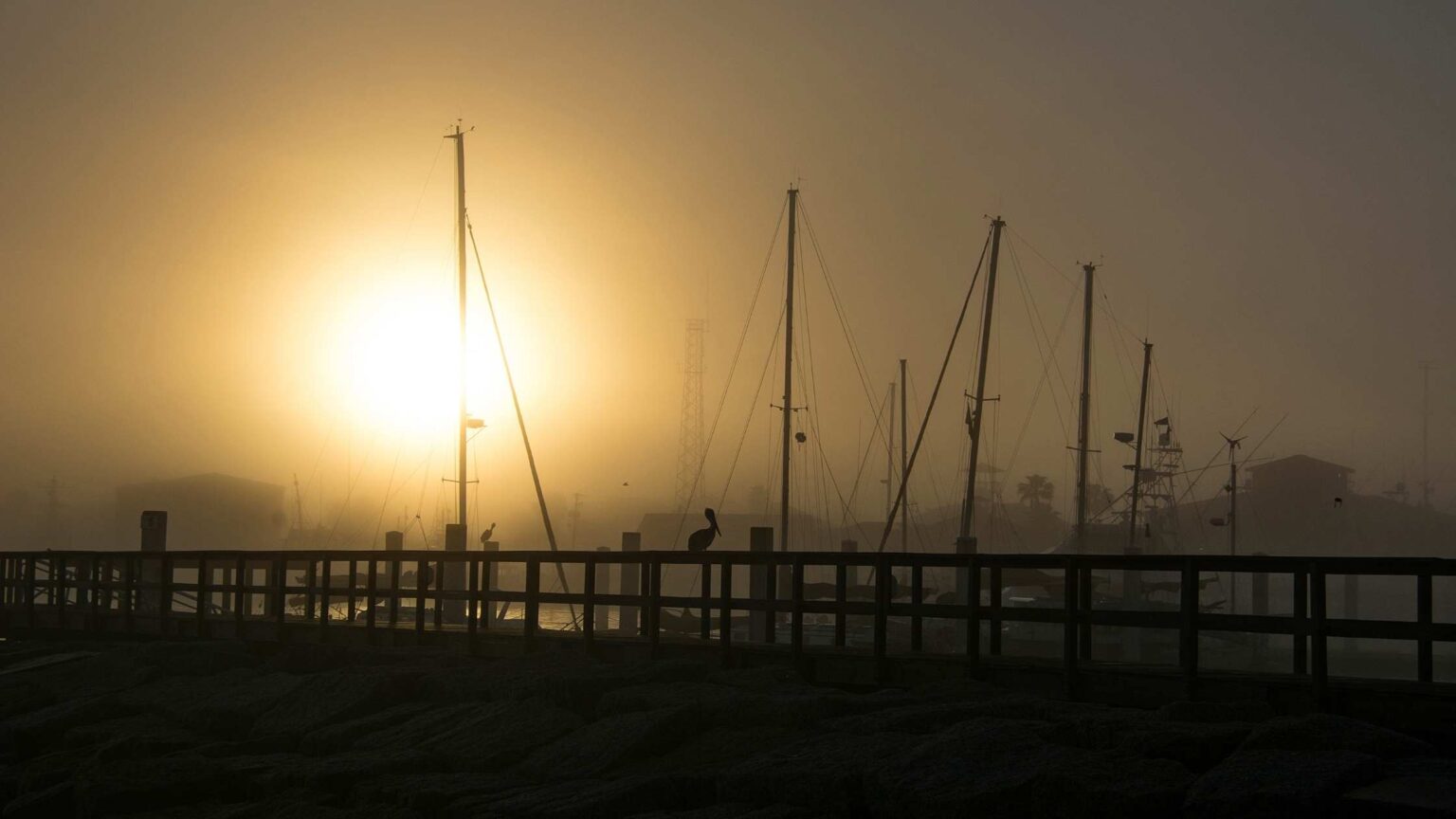 The kit house was later relocated and renovated and is now operated as a museum since December 2008.
The historical museum takes us back to the roots of Mustang Island and speaks about the tales of the early Karankawas people and the evolution of island living through various iconic artefacts.
The museum features rotating exhibits showcasing the town's remarkable history, and the exhibits change periodically.
Some permanent exhibits, such as the Fourth Order Fresnel lighthouse lens, served for almost 75 years on top of the Lydia Ann Lighthouse, a navigational aid for people sailing over the Gulf of Mexico.
More than 12,000 original civic photographs and 100 years old artefacts lighten the town's tarpon fishing industry.
You may see a lot of video compilations of interviews with inhabitants of the island who describe what life was like in the city in the 1920s and 1930s and how the channel presently used to enter the Port Aransas harbour was tamed.
A bell from the old train that conveyed rocks used to build the jetties is also a well-known exhibit.
The museum remains closed from Sunday to Wednesday and opens only from Thursday to Saturday from 1 pm to 5 pm.
LEONABELLE TURNBULL BIRDING CENTER
Port Aransas and Mustang Island are in a charming location and part of the central flyway migration route, making it a hub for birdwatchers.
A visit to The Leonabelle Turnbull Birding Center is one of the best things to do in Port Aransas.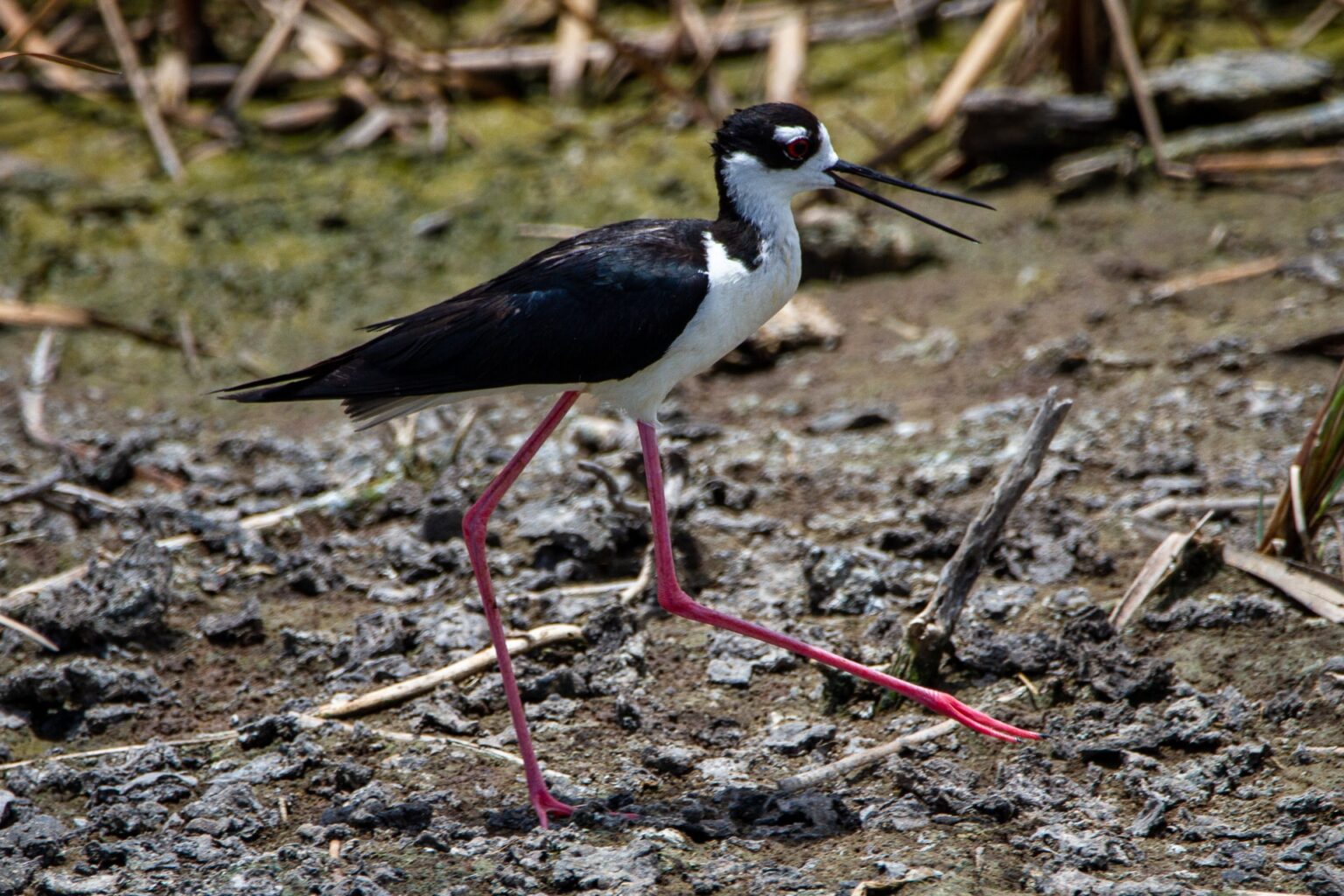 Located on 1356 Ross Avenue, this 10-acre centre is well-kept and features a 750-foot-long boardwalk from the shoreline, wetlands and a 25-foot height observation tower.
A hurricane hit the observation tower in 2017, so check out with the center if it is still accessible to the public.
The birding center is home to a pollinator garden and a salt marsh where you will spot a wide variety of wildlife like turtles, birds like pelicans, waders, songbirds and two giant resident alligators.
Don't miss the boots, a 50-year-old American alligator who has been one of the resident alligators.
Take a guided tour to witness the pretty wooden buildings, and also, the preserve boasts of being home to around 90 bird species.
You can learn about some of them on your tour, and you may even get yourself familiarised with cormorants and herons.
LOOK OUT AT ROBERTS POINT PARK
One of the fun things to do in Port Aransas with family is visiting the Roberts Point Park.
Located near the Corpus Christi Ship Channel, a harbour for more than 250 boats, this 50-acre hotspot is a lovely place along the Port Aransas waterfront.
The park has a boardwalk offering spectacular vistas of Port Aransas town and Mustang Island.
It also has a beautiful children's play area and a lighted pier for walking or jogging. You will be rewarded with views of dolphins playing around and sea turtles if you hop on a jetty for a ride.
The park features an exclusive pavilion for local events and is home to Patsy Jones Amphitheatre, which hosts sunset sounds concerts. Make sure to check out the park's events calendar.
Plan a family picnic where you can play basketball or sand volleyball on the beach, and the kids can go on a horseback ride or tour the xeriscape garden.
Visit the two-storey Keeler Observation Tower close to the park for dazzling views of Mustang Island and the town.
CHECK OUT MUSTANG ISLAND STATE PARK
The exploration of Mustang Island State Park is one of the best things to do in Port Aransas.
Located in Corpus Christi, South of Port Aransas, this pretty island has emanated its name from the wild mustangs which inhabited the island during the 19th century.
The state park is spread over 18 miles covering an area of 3,954 acres, and is home to 5 miles of beautiful beaches.
You can take a ferry or drive across the JFK causeway bridge to reach this wonderland.
Reach the island and relax by the shore, admiring the tall dunes, wildflowers, and beautiful waves.
The state park is a haven for all bird lovers, anglers, hikers and adventure lovers and offers a plethora of exclusive Port Aransas activities like swimming, surfing, hiking and biking.
Explore the 20-mile Mustang Island State Park Paddling Trail along the Corpus Christi Bay shoreline if you love Kayaking.
Try shallow water fishing while kayaking to add more adventure to your journey.
The island is home to around 600 species of fish, and you may reel in some rare variety if it is your day.
Rent a standup paddleboard if you enjoy paddling amidst the soothing waters of the Gulf.
Go hiking on the marked trails or rent a mountain bike for the best biking experience.
Birdwatching enthusiasts will be in for a treat on this island as you can watch more than 400 rare bird species.
I recommend staying on this island for a day or two or planning for a family picnic since it is equipped with 48 well-maintained campsites.
Since it is a popular activity in this area, you might have to reserve the campsites well in advance.
Include a visit to the Tarpon Inn in your itinerary if you have spare time.
This magnificent building was established in 1886 and is supposed to be the oldest structure on the island, with 200-foot-long porches.
The park is open every day from 8 am to 5 pm. Admission is $5 and free for kids under the age of 12.
WATCH THE ENDANGERED WHOOPING CRANE
One of the popular things to do in Port Aransas is book a Whooping Crane tour in the 114,657 -acre Aransas National Wildlife Refuge.
Recognized as the winter home to the beautiful natural flock of whooping cranes worldwide, tourists head to the refuge, making it one of the top attractions in Port Aransas.
Wharf Cat is a lovely cruise you will tour for about 1 to 1.5 hours.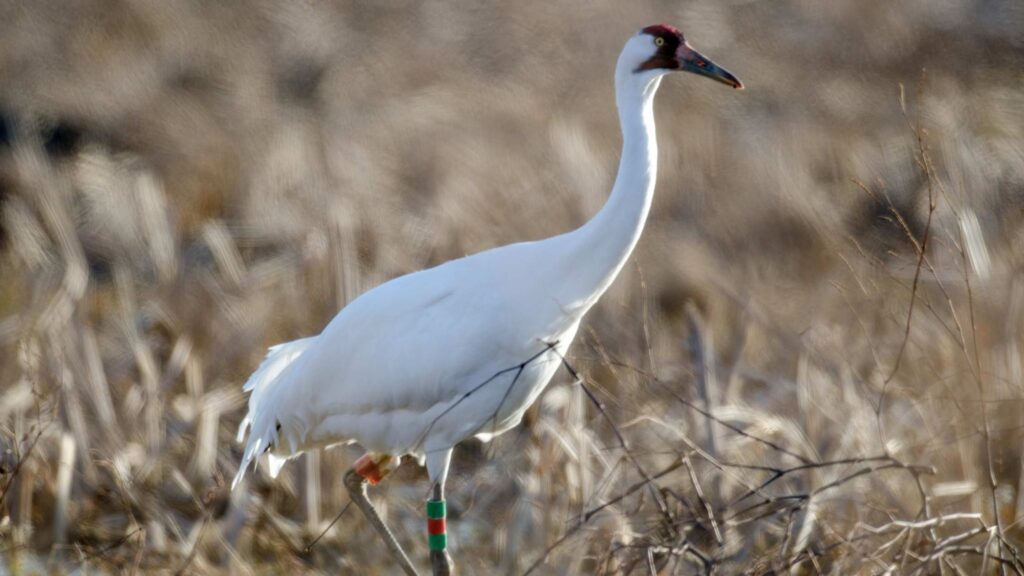 The best feature of this Whooping Crane Boat Tour is that the entire trip is narrated by Texas Master Naturalist and Ornithologist Ray Little. Plus, the tour includes snacks and drinks.
Grab a camera since you might get a close-up look of the endangered whooping cranes while cruising through the shallow waters.
You can even book a private tour if you are in groups of 10 or more, which requires a booking ahead of time.
CHAPEL ON THE DUNES
One of the impressive things to do in Port Aransas is visiting the Little Chapel on the Dunes.
Established in the 1930s for Texas Poet Laureate Aline Carter, this is the town's oldest sanctified church and is visited by many tourists all year round.
Visit the Port Aransas Museum for a guided tour, including an excursion to the Chapel.
Learn about the history of the Chapel and the town, explore the Chapel's exquisite interiors and click some pictures.
The Chapel stands upon a hilly area, making it one of the best attractions in Port Aransas to get stunning panoramic vistas.
Try visiting the place during sunset to get the best Chapel experience.
EXPLORE ARANSAS NATIONAL WILDLIFE REFUGE
One of the unique things to do in Port Aransas, especially if you are a bird lover, is book a tour of the Aransas National Wildlife Refuge.
Located along the San Antonio Bay in Austwell, this 115,324-acre refuge is a must-visit place in Port Aransas.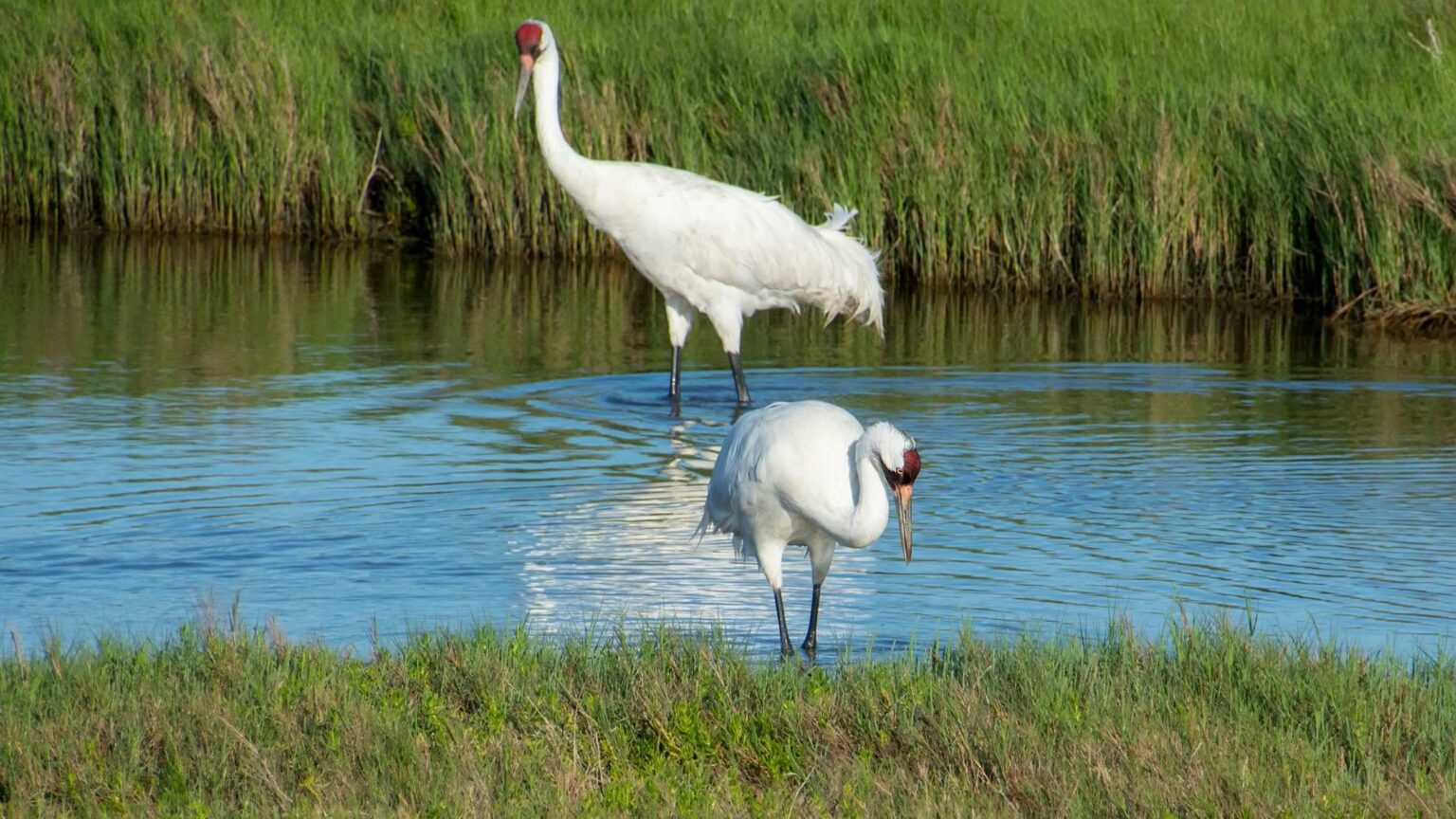 The refuge is endowed with beautiful trails and boasts of more than 350 bird species and 400 varieties of plants.
You can go fishing or take a kayak tour amidst this beautiful refuge to spot the rare flora and fauna. You can even plan a hike to add more adventure.
You might get to spot endangered cranes, recognized by their unique black head and red crown, which are almost 5 feet tall and can spread their lovely wings for around 7 feet.
The US Fish and Wildlife Service has been monitoring the Crane population in the refuge, which is highly appreciable.
The best feature of the refuge is that you can book the tour all year round.
RENT A GOLF CART
How about seeing a town on a golf cart?
Renting a golf cart is among the unique things to do in Port Aransas and has become one of the cute Port Aransas activities.
You can enjoy the sights of the city at your own pace on a lovely cart.
Port Aransas Beach Buggies is one of the famous companies offering sturdy golf carts much like an ATV that can run on most terrains.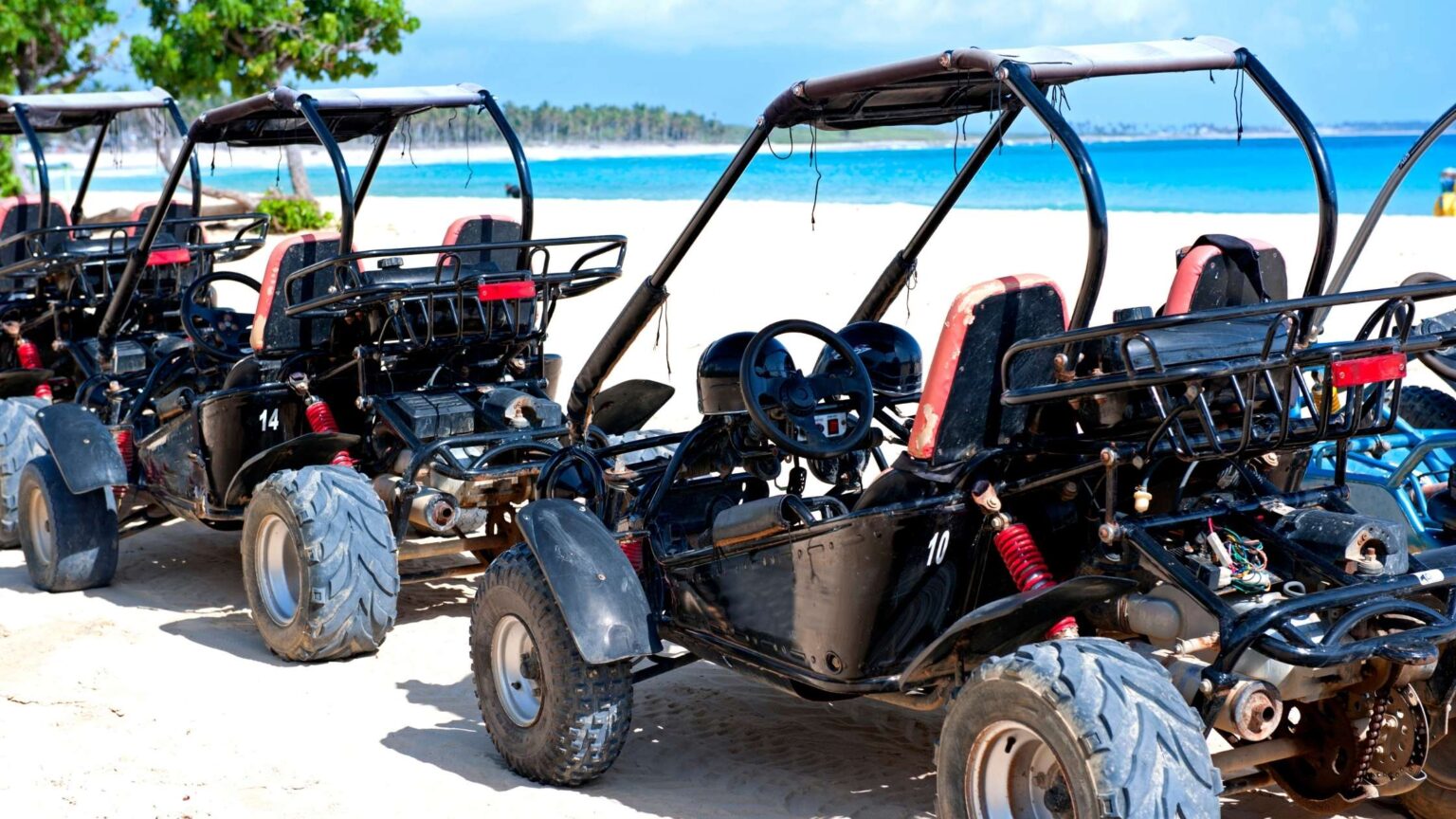 I recommend booking a cart ahead of your travel plan so the company will prepare it beforehand.
You can enjoy driving the cart through town all day, stopping wherever you want, and shopping in chic boutiques.
You can also opt for a self-guided tour while you book the cart.
FUN THINGS TO DO IN PORT ARANSAS
SET SAIL ON RED DRAGON PIRATE CRUISE
Have you ever wondered what it's like to be on a pirate ship? One of the fun things to do in Port Aransas is boarding a pirate ship where you can feel like one and be transported back in time.
All you have to do is join a pirate cruise, organized by Red Dragon Pirate Cruises, a company that provides trips in an old-fashioned pirate ship.
They have these a 70-foot immaculately made ships mimicking the pirate boats of the 17th century that have every intricate detail from an actual pirate ship, including flags and digitally recreated cannons on the ship.
But that is not all. The ships are very modern. You'll find a dining room, cabins, bars, and even a dancing deck.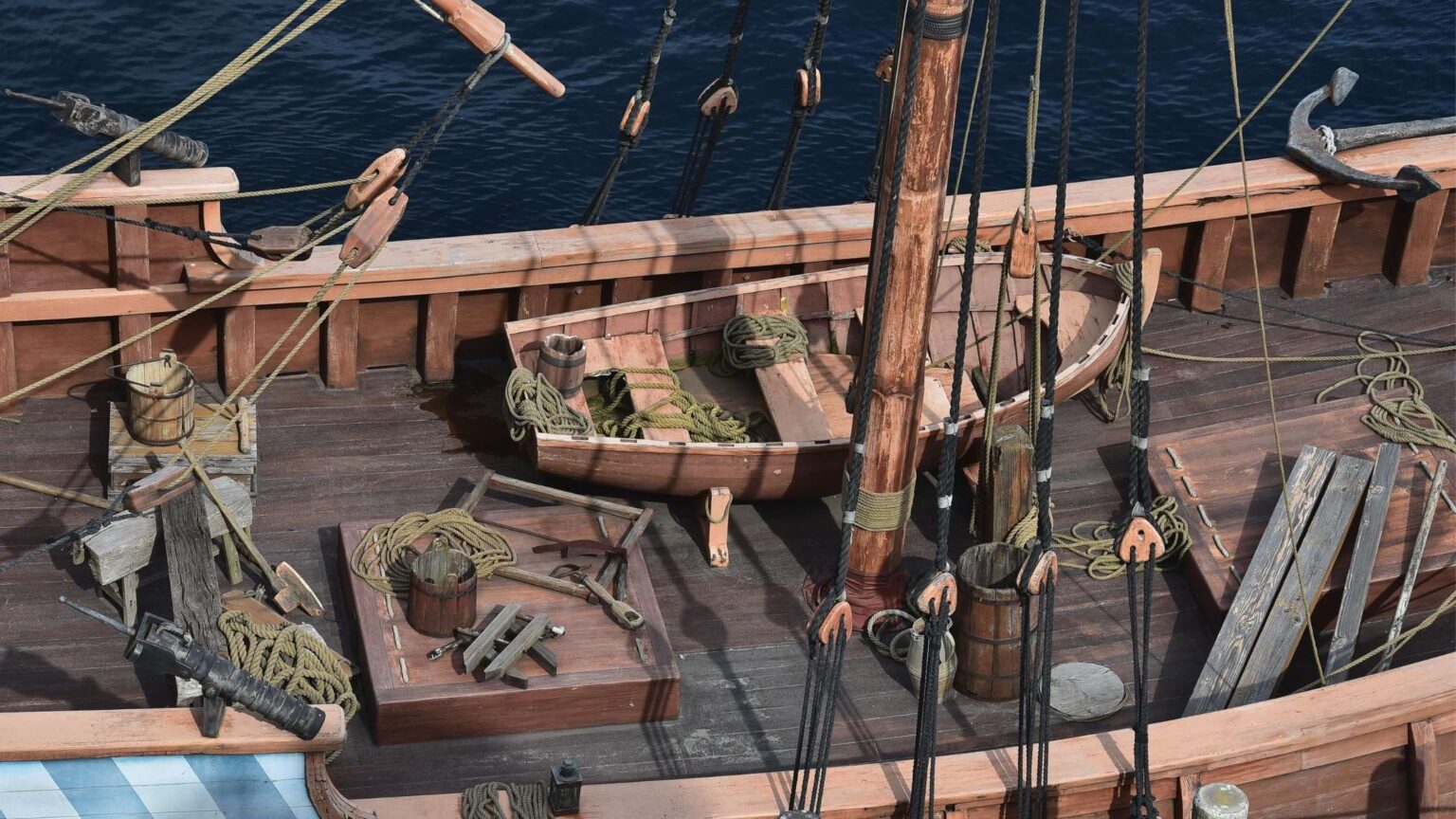 These cruises on the waters of Aransas Bay feature live entertainment, including sword fighting, dancing, and naval battle reenactments, something that the kids and adults can enjoy.
During your voyage, pirates will lead you around bays and in the Gulf as you try to spot dolphins, rays, and other local wildlife.
While standard cruises are available for visitors of all ages, adult gaming and beverage cruises are offered for those aged 21 and above.
You can also take private boat rentals if you plan a wedding, field trip, or birthday party.
SAVOUR COFFEE AT COFFEE WAVES
If you want to savour the best coffee in town in one of the cutest beachfront cafes, check out the Coffee Waves shop, one of the top things to do in Port Aransas.
The rustic vibes of the cafe, pleasant ambience, and mouth-watering delicacies such as pastries, paninis, and smoothies, along with brewed coffee and a live performance from the local musicians, make a perfect combination for a lovely evening.
Coffee Waves offers the best coffee in town, macchiato, mochas, cappuccinos,cortados, latte, or just plain brewed coffee.
Don't miss the in-house gelato, served in more than 90 flavours in this cute coffee shop.
You will see the local art made by the bay area artisans in this cosy cafe.
Coffee Waves has its branches in Alameda and Corpus Christi as well.
ARTS DISTRICT SHOPPING
Port Aransas is also recognized for its thriving artistic community.
One of the distinctive things to do in Port Aransas is to shop in the Arts District.
You will come across various chic boutiques and shops that showcase creations like woodwork, paintings, metal works and photographs made by local artisans.
The Arts District also has a permanent exhibition where they conduct art classes and host many shows and competitions.
Ensure to check the events calendar of the Port Aransas Arts Center if you are willing to participate in any competition or if you want to sign up for any art class.
JOIN A GLOW ROW
Have you ever imagined rowing a kayak at night? One of the best things to do in Port Aransas at night is taking a Glow Row kayaking.
This 1.5 hours of magical sailing through the shallow waters in the channels surrounded by the local flora and stunning marine life under you is a once-in-a-lifetime experience.
A two-person kayak with changeable multicoloured LED lighting is typically provided.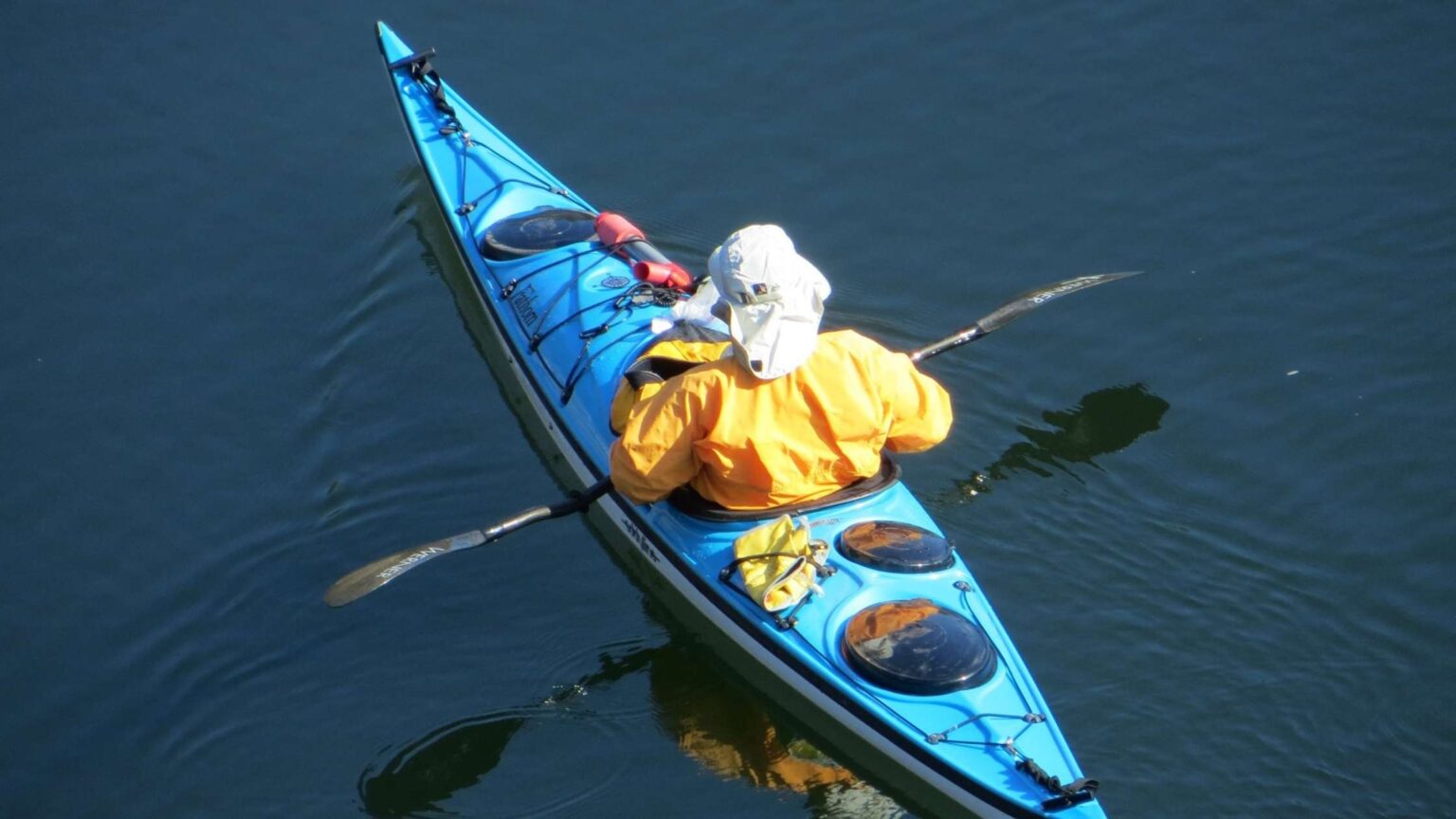 Watch out for baitfish, which sometimes jump into your kayak. You might also spot shrimp, sports fish and stingrays under the shades of those colourful LEDs.
The trip embarks from the Redfish Causeway and goes through the reefs of Lighthouse Lakes, and the trips run from March till November, subject to weather conditions.
Visit the Lighthouse Lakes Launch on the Redfish Bay Causeway if you plan to take this gorgeous nighttime experience.
FARLEY BOAT WORKS
One of the fun things to do in Port Aransas is visiting Farley Boat Works.
Farley Boat Works, known for its guided workshops, will teach you about the nautical history and will let you observe projects in various states of completion where you can also learn to make boats.
If you are visiting Port Aransas during Spring, don't miss the opportunity to attend the Wooden Boat Festival, organized by the Port Aransas Museum, one of the best events in Port Aransas.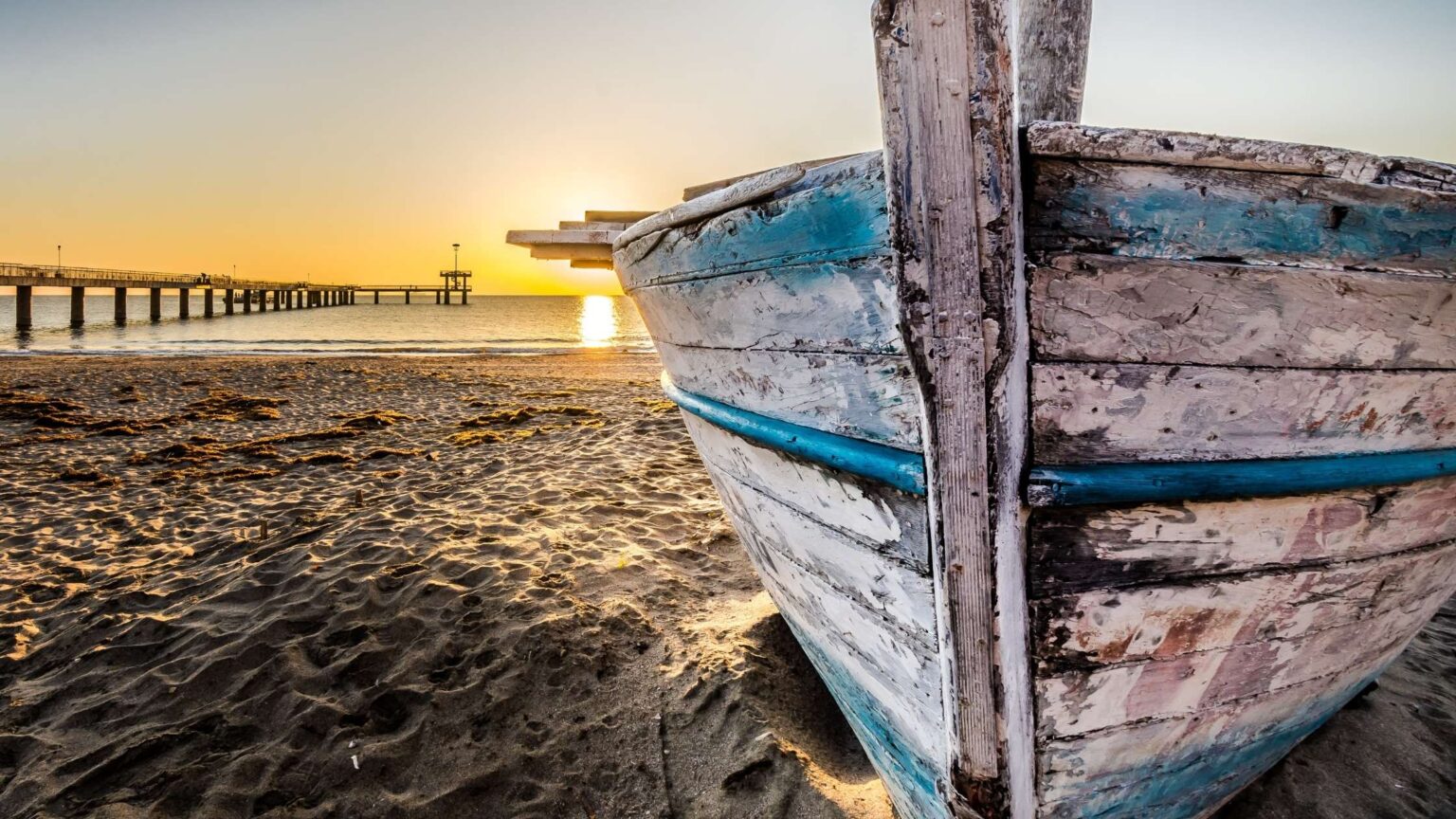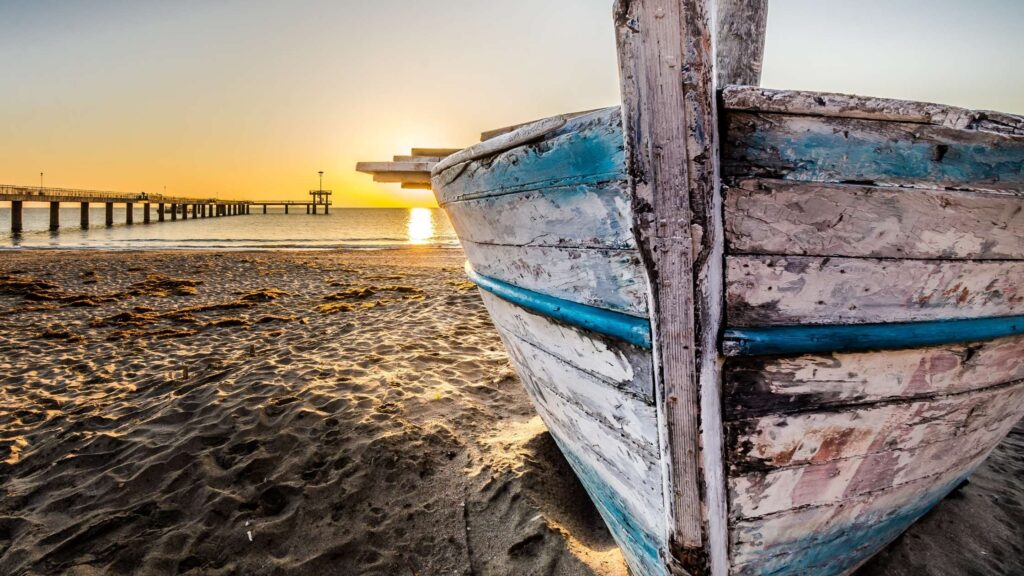 The event is held for three days featuring various speakers and the maritime market, creating awareness about the history of the Port Aransas shipyard.
Groups will get together from different parts of the globe to design and build a customized wooden boat in a two-day period, one of the unique attractions in Port Aransas.
After being dried, drilled, and hammered, the wood is sent for sanding and painting.
You can buy a replica of the famed Farley Boat as a souvenir.
ATTEND TEXAS SAND FEST
Do you love building sand castles? Then you should attend the famed Texas sand fest, one of the fun things to do in Port Aransas.
Can you believe that this world-renowned festival started as a local sand-sculpting competition in 1997?
The fest usually occurs every April for about three days and draws the attention of crowds across the globe.
Sand sculptors of all levels of expertise head to the fest to demonstrate their artistic skills to the world.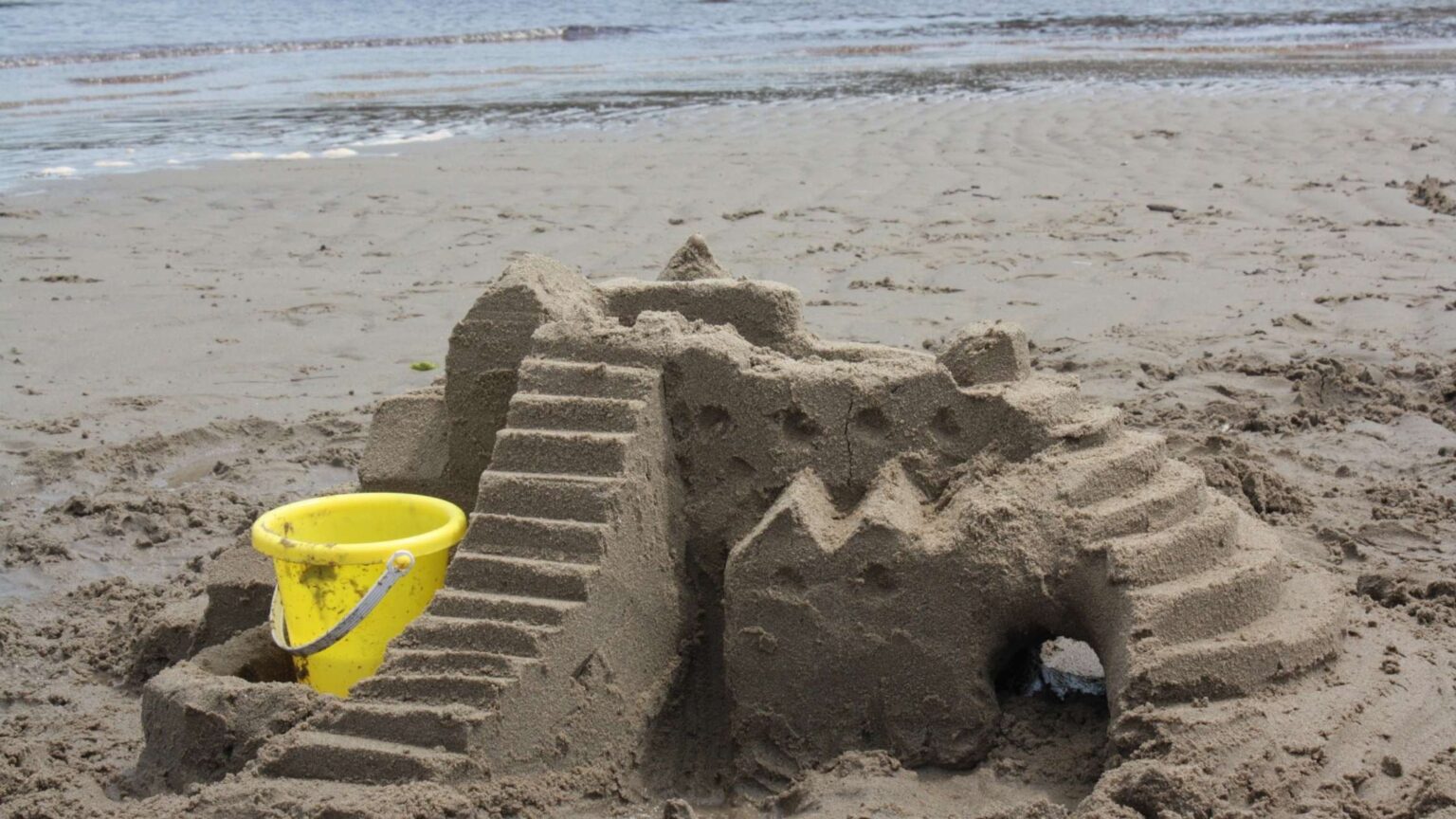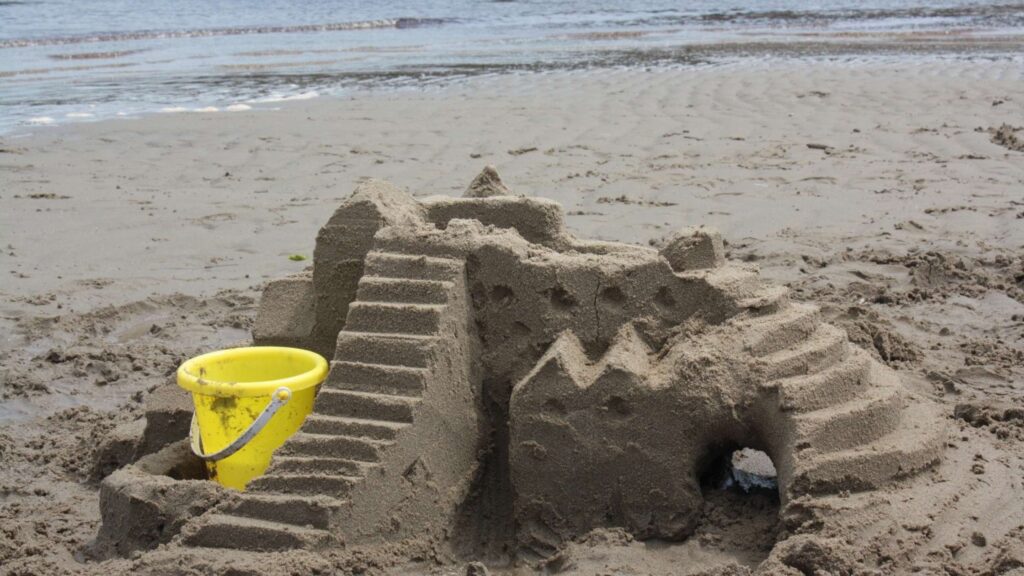 There will be special sections for children, like lesson mountain, where they can sculpt their sand castles.
The fest is divided into master and beginner categories and will be considered for the competition based on these categories.
Even if you don't want to sculpt a castle or participate in the competition, you can enjoy beer, wine, live music concerts and local food served in the fest and look at the sculptors carving wonders.
DOLPHIN WATCHING
One of the leisure things to do in Port Aransas is to go Dolphin watching.
The Gulf of Mexico's warm waters and Port Aranas' location make it an excellent habitat for most marine life, which can be seen on numerous tours and cruises.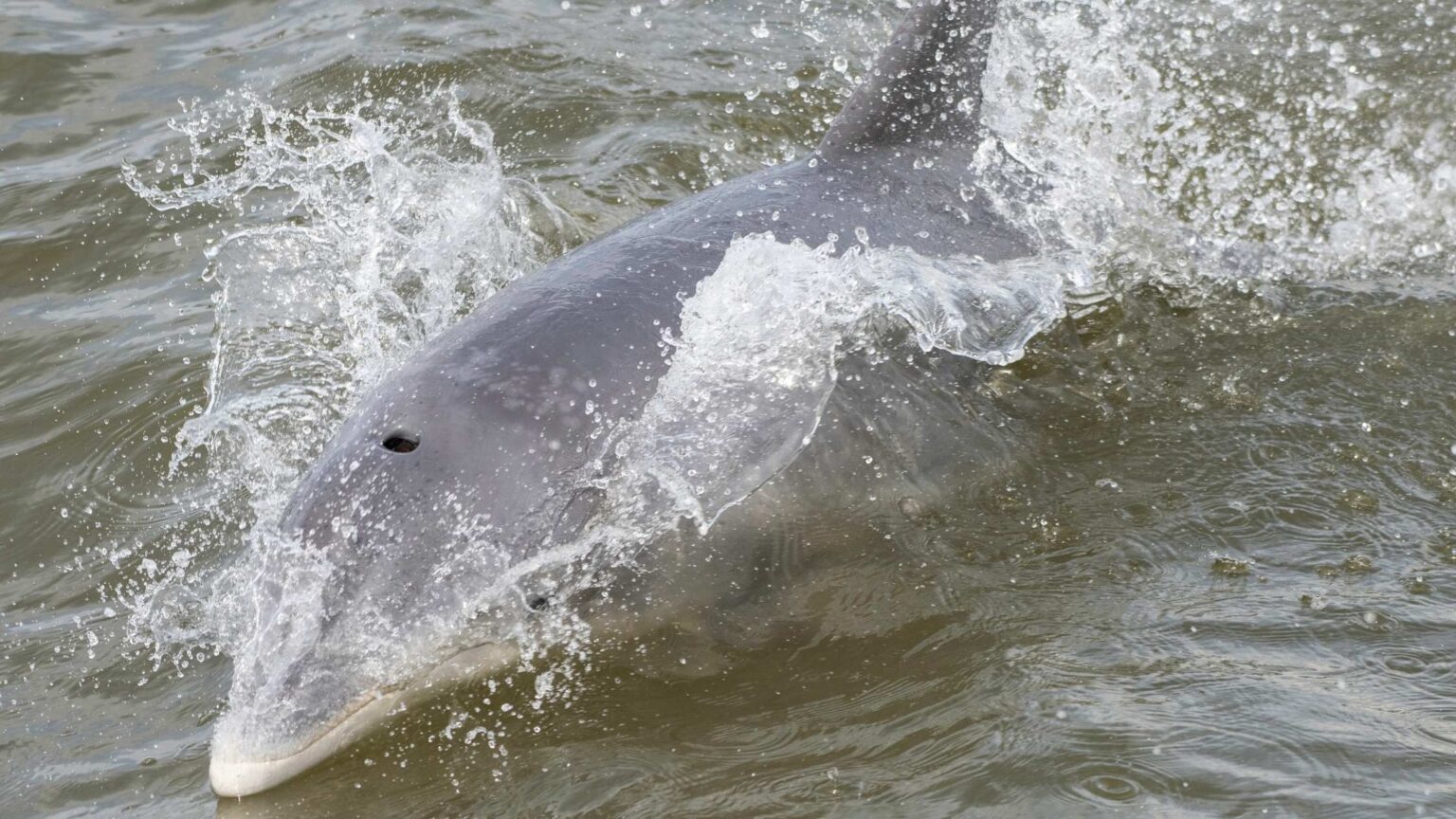 You can take The Scarlet Lady Dolphin tour, a much-recognized company known for several years in Port Aransas.
Along with providing information about the area's flora and wildlife, the tour will have experienced guides who will also assist you spot other marine wildlife and unique bird species in addition to dolphins.
An exciting feature of this tour is that you will pass by several harbours and water of Aransas Pass, Lydia Ann Channel, and Aransas Bay in search of these intelligent Dolphins.
The tour lasts about 1.5 hours, where you will pass through many islands, spotting the endangered whooping cranes if you are lucky.
You will hear about the town's maritime history from the guide as you cruise the waters near the Lydia Ann Lighthouse.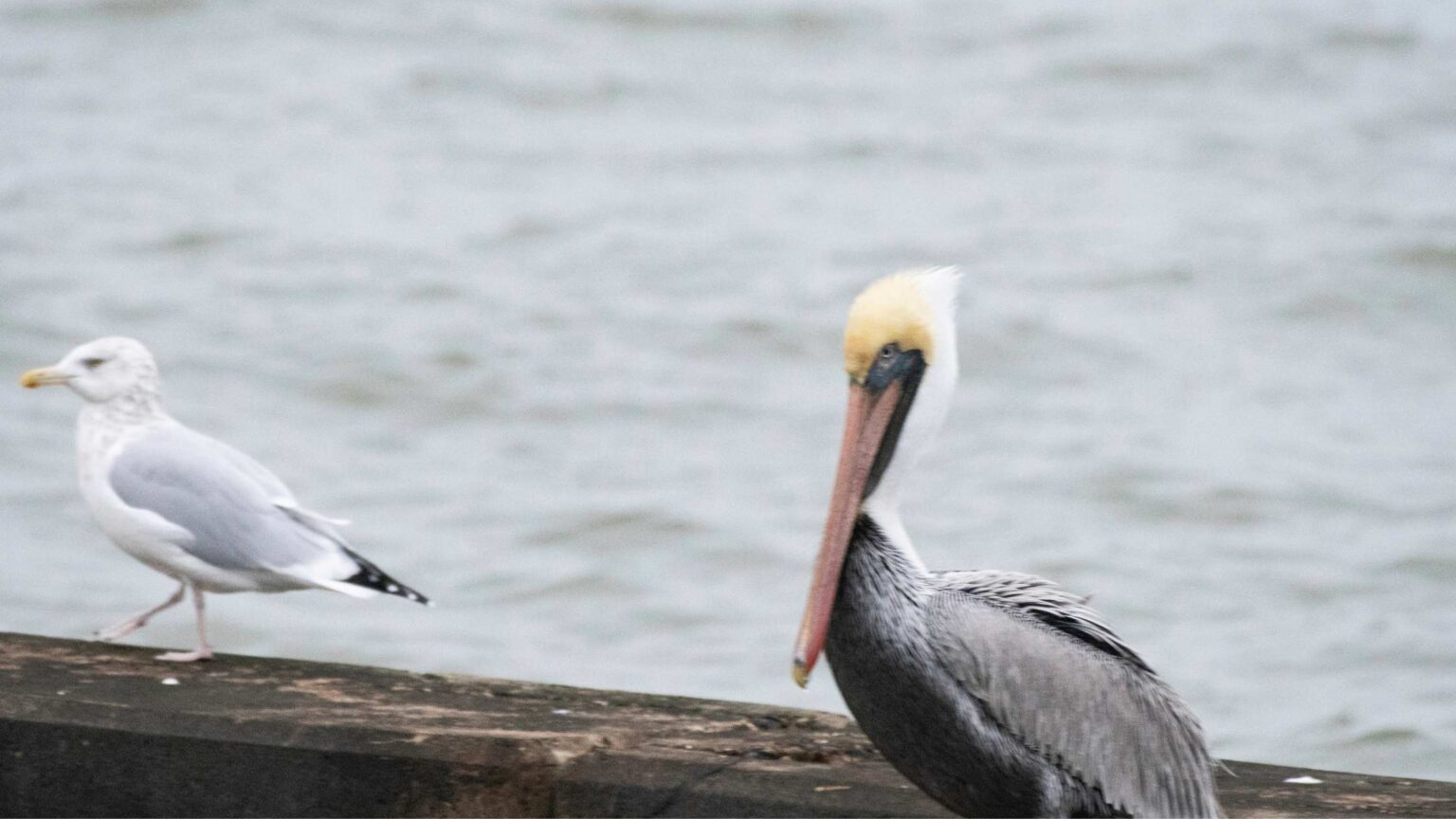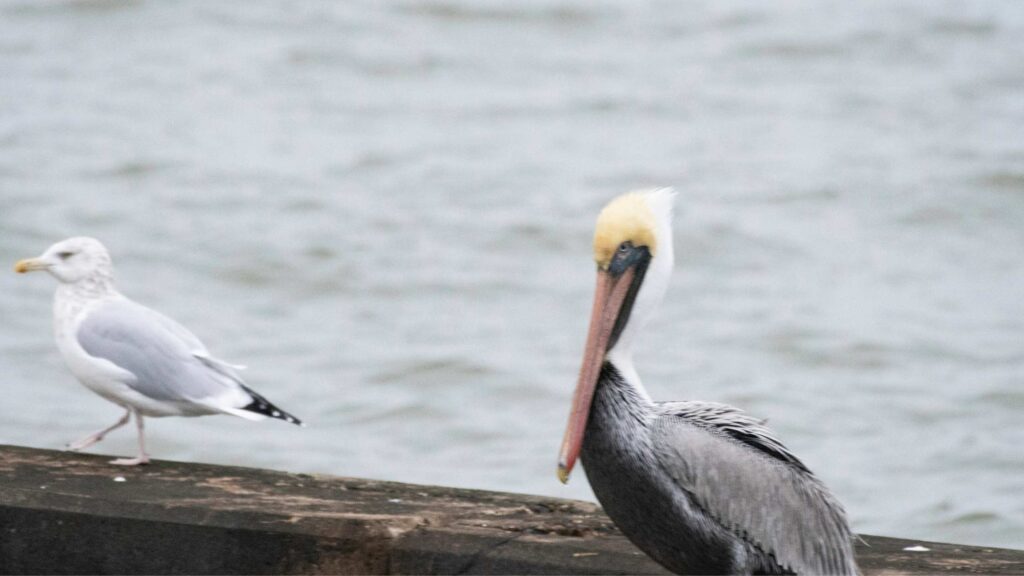 For a much better experience, I would recommend choosing the special sunset edition cruise. It will be fantastic to watch those beautiful dolphins lark under the dazzling sunset views.
Take dolphin spotting to a whole new adventure level by renting a kayak or a fishing boat, where you can paddle for a few hundred feet to see the dolphins approaching your boat.
GREAT TEXAS BIRDING TRAIL
Port Aransas is a part of the famed Central Flyway migration route attracting crowds across the globe.
One of the incredible things to do in Port Aransas exclusively for bird lovers is to visit the Great Texas Birding Trail.
Along the walk, you will be graced with numerous locations where you can see diverse bird species.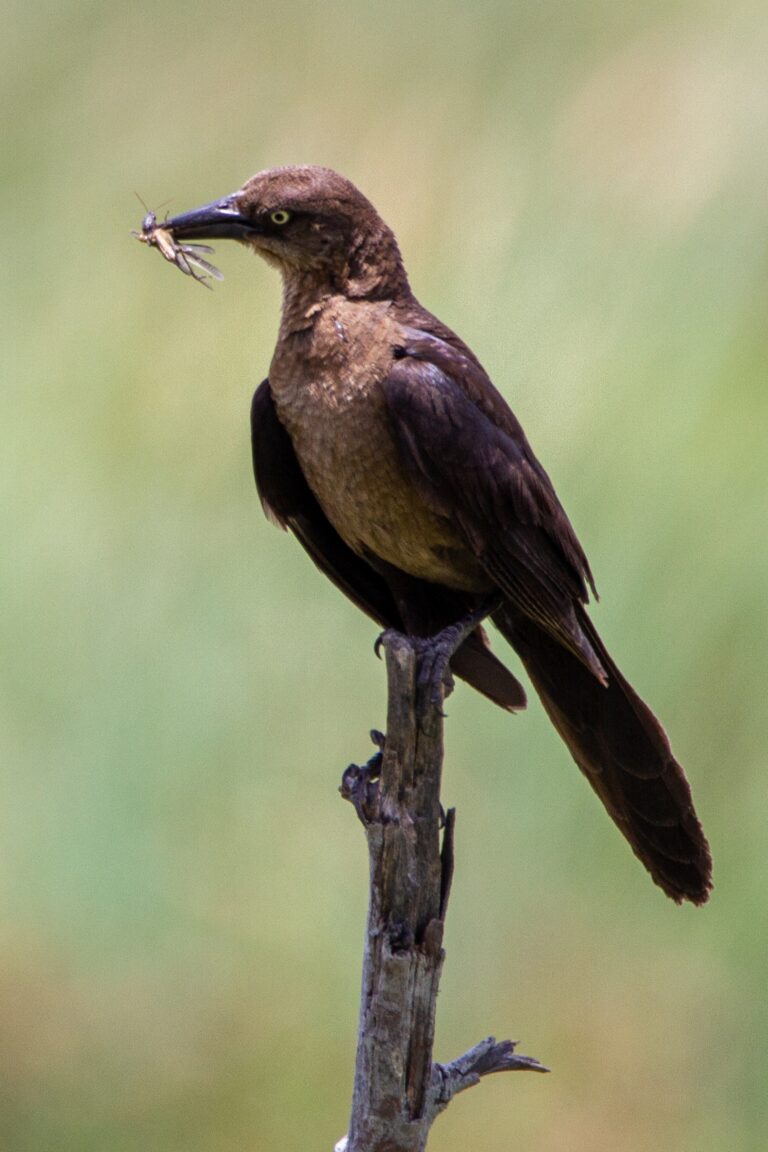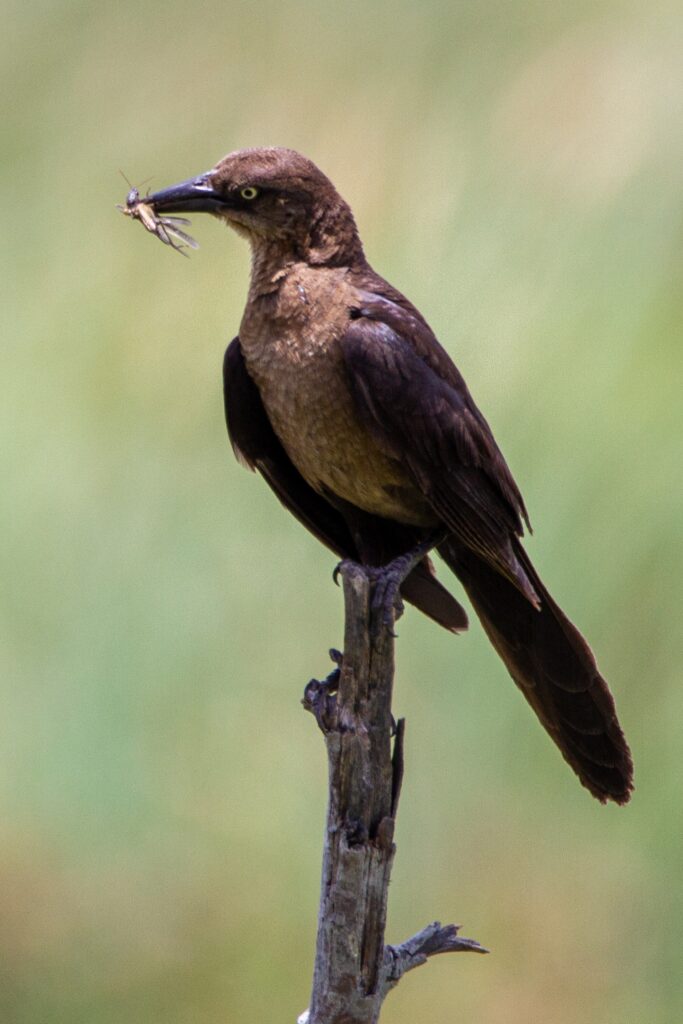 Of the many lovely spots available on the trail, six designated areas are mentioned below where you can get a closer look at the birds or sight a migrating flock of colourful birds.
South Jetty
Leonabelle Turnball Birding Center
UTMSI Wetlands Education Center
Joan and Scott Holt Paradise Pond
Mustang Island State Park
Port Aransas Nature Preserve
For the utmost birdwatching experience, try visiting the trail during the fall or spring, where you will be rewarded with sights of more than 400 varieties of birds.
The trail also features well-kept observation towers and boardwalks, from where you can watch colourful migrating birds.
TEXAS STATE AQUARIUM
A visit to the Texas State Aquarium is among the best things to do in Port Aransas.
It features interactive exhibits that attract kids, and you will learn about marine life.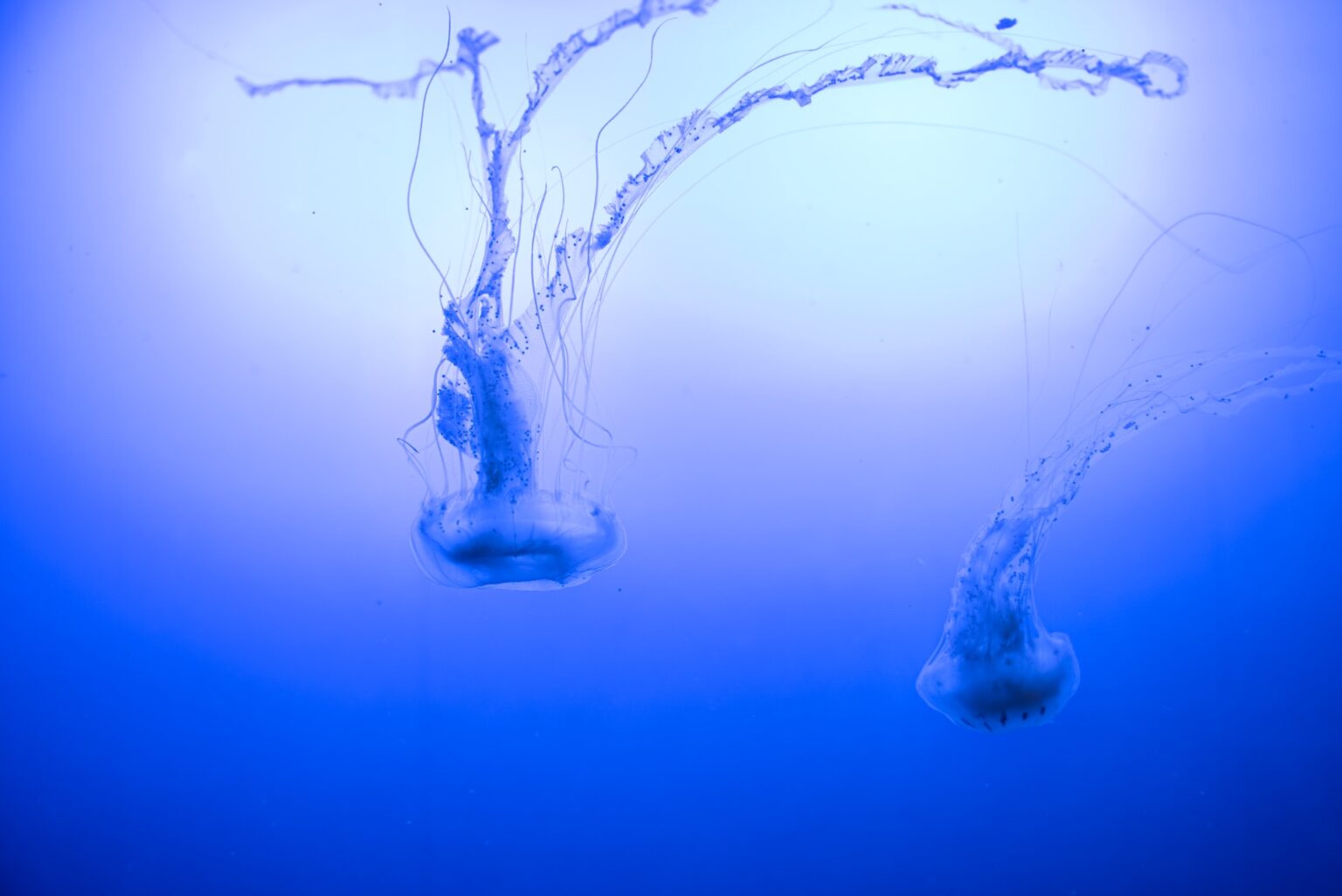 Some popular exhibits are the Stingray Lagoon, Dolphin Bay, Tortuga Cay, Saving Sharks and Otter Creek.
The main attraction of the Aquarium is the 68 feet acrylic window, the largest window in North America.
Don't miss the delicious lunch at one of the waterfront restaurants for the complete Aquarium experience.
PORT ARANSAS COMMUNITY THEATRE
Visits to the community theatre are among the most entertaining things to do in Port Aransas.
Located off Highway 361 and established more than 25 years ago, The Port Aransas Community theatre intends to create awareness about the town's culture through many shows and events.
The theatre is recognized for its seasonal events, and many local actors, highly talented artists and musicians perform on select weekends.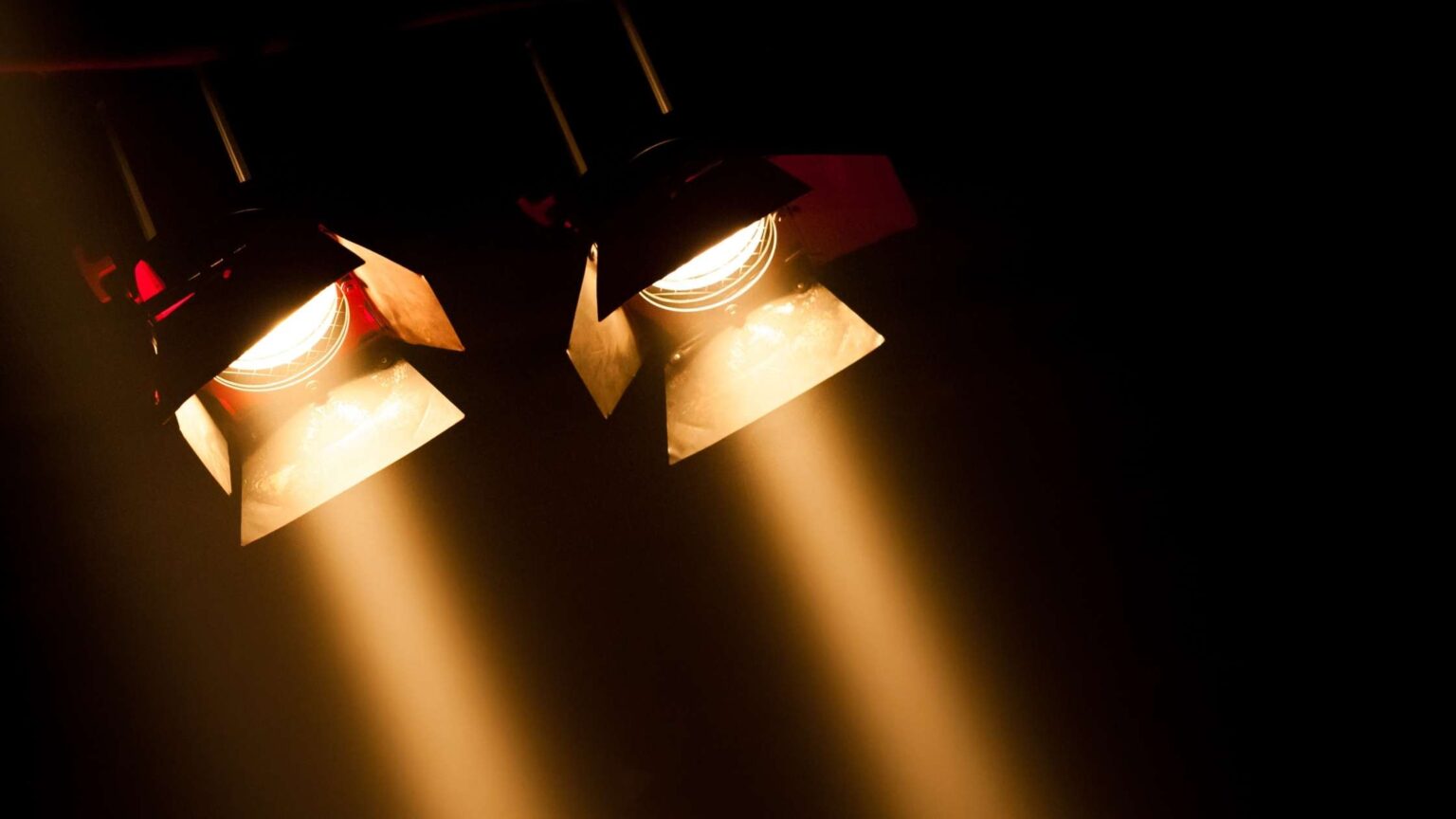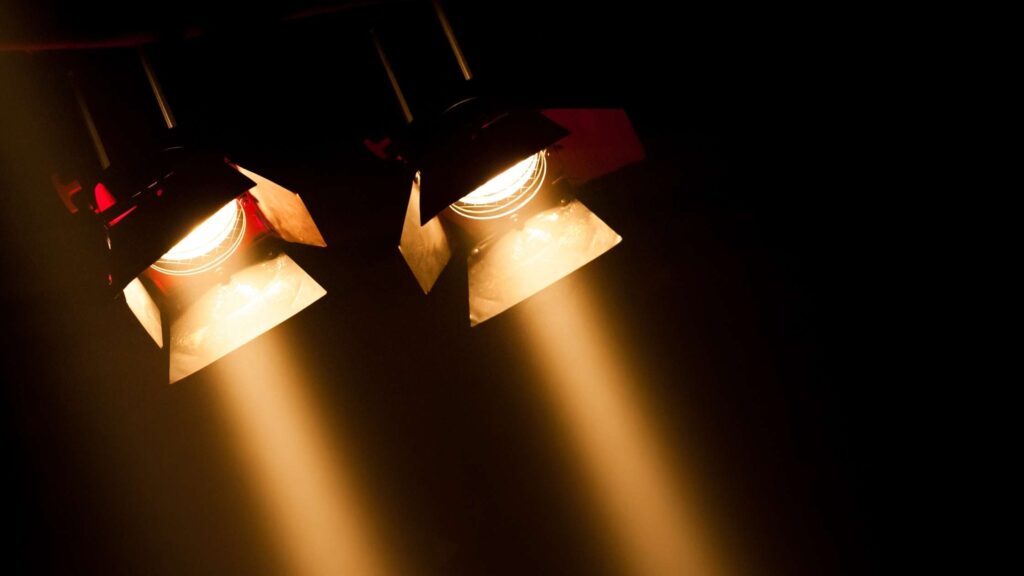 You will also see several interactive programs like finding your way out of an escape room for kids during summertime.
The theatre remains closed on Monday and Tuesday. You can visit the theatre on Wednesday to Saturday from 6:30 pm to 10 pm and Sunday from 1:30 pm to 5 pm.
CATCH AN UNFORGETTABLE SUNRISE
Looking to start your day with a heavenly sunrise experience on the beach? Well, one of the exciting things to do in Port Aransas is to hit the beach early in the morning.
The beaches in Port Aransas are so ideally located that you will be facing East/South East.
Sip a coffee, relax looking at the lovely rising star, plug into your favourite music, and take a jog on the beach's shores.
Go for a swim, if you love swimming and look at the sunrise from the mid of cold waters. It will be one of the magical experiences on your trip.
I am sure this will be your unforgettable sunrise experience over the Gulf of Mexico, gazing at the coloured skies.
VISIT AMOS REHABILITATION KEEP (ARK)
One of the exciting things to do in Port Aransas is to visit Amos Rehabilitation Keep, popularly known as ARK in short.
Named after oceanographer Tony Amos, who helped save marine beings in his lifetime, this centre was established in 1979 and is now operated by the University of Texas at Austin Marine Science Institute.
You will majorly see the rehabilitation of marine turtles and birds from the coastal zone around Mustang Island and St. Joseph Island.
Ill and injured animals will be brought safely to this centre and treated. If possible, and the animals are in a healthy condition, they will be released back to the ocean.
You will learn about the types of injuries that can happen to marine beings and how they will be treated.
The centre is usually not open to the public, but you can book a guided tour in advance if you want to have a look and appreciate the noble thing being done by the institute.
THIRD COAST THEATRE
One of the fun things to do in Port Aransas is to visit the third coast theatre, located in the Seashell Village Resort.
Third coast theatre is a cosy theatre with just 150 seats, and hosts live music performances.
Every year the theatre sets the stage for top artists and songwriters across the globe, and the intimate seating facility of the theatre makes it convenient for the visitors to have a closer look at the artists.
Ensure you book tickets well in advance, and there is no numbering of the seats. So it is a first to come, first to sit rule.
ADVENTUROUS THINGS TO DO IN PORT ARANSAS
GO KAYAK OR SUP
If you have a penchant for adventure, one of the top things to do in Port Aransas is Kayaking and Stand-Up Paddleboarding.
You will be rewarded with crystal clear waters and stunning vistas of greenery.
One of the must-visit places for kayaking in Port Aransas is the Mustang Island Paddling Trail, where you can rent a kayak or a paddleboard off the shore.
You can also include The Lighthouse Lakes Paddling Trail located near the Aransas Pass if you want more fun in the smooth sailing waters.
Both these trails are well-kept by the Texas Parks and Wildlife park systems.
You will be bestowed with swampy lands and mangroves around you, when you navigate through these soothing waters, making this activity one of the fun things to do in Port Aransas.
The best part of this activity is you can try fishing as well while Kayaking or Paddle boarding.
You might spot some rare species of birds throughout the trail, so grab a camera if you can.
TRY PARASAILING
Wondering what would the bird's eye view of Port Aransas look like? You should try Parasailing, one of the top fun things to do in Port Aransas.
Imagine watching Dolphins cruising right under you; such a thrilling experience. The Gulf of Mexico offers idyllic conditions for parasailers with the perfect breeze.
The best feature of this high-intensity activity is that it is also open to kids.
Check out Chute 'Em Up, the best Parasailing company operating for more than 15 years in Port Aransas.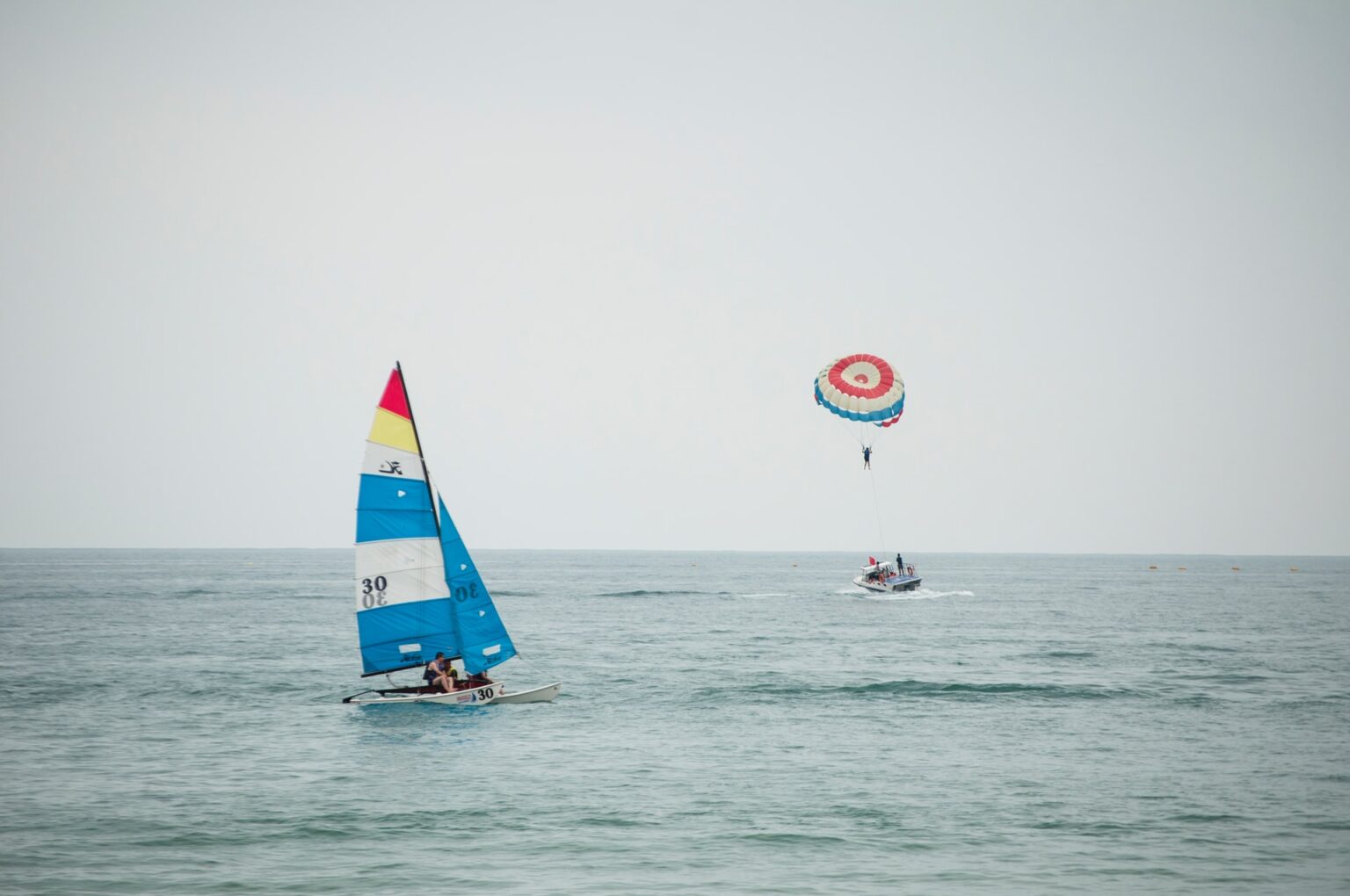 They offer guided sailing expeditions which usually launch from the Lydia Ann Channel and sail along the Gulf of Mexico.
You will be endowed with views of Aransas Point Lighthouse, the famous shipwreck of the USS Worthington and Turtle Cove from 200 to 300 feet above the ocean.
Rest assured about safety since you will sail with trained boat captains and your safety gear.
SKYDIVING
One of the incredible things to do in Port Aransas is skydiving.
A once-in-a-lifetime experience where you get the ultimate view of Port Aransas and Mustang Island along the Gulf coast.
You can dive in tandem or take diving lessons first and dive solo.
Certified skydiving instructors conduct all the skydiving excursions.
Be assured about safety since all the reserve parachutes are inspected and recertified every six months.
Many companies offer skydiving in the area but take Skydive South Texas for a better diving experience.
They offer tours, including a beach landing, a remote place near San Jose, and a return ferry ride.
When you sign up for diving, you will be taken to the first hangar at the Mustang Beach Airport in Corpus Christi for check-in and training.
Depending on your experience and level of confidence, you will receive 15 to 45 minutes of training before being driven to the diving location.
After a free fall of about 30-50 seconds in tandem with your instructor, you will feel at the top of the world with mind-blowing views under you.
Add more adventure to the dive by opting for a biplane tour with a certified flight instructor.
It will be an exciting experience for you to fly in a WWII Stearman biplane.
Private skydiving tours are available for team-building events, birthday parties or weddings.
The tours will be closed on Monday and Tuesday and open from 9 am to 6 pm on other days.
TRY DEEP-SEA FISHING AND SPORTFISHING
One of the top things to do in Port Aransas is deep-sea fishing, especially sport fishing.
Popularly known as the Fishing Capital of Texas, Port Aransas hosts many fishing tournaments all year round.
For a much better and cherishing experience, I would recommend you book an expedition at Badfish Sportfishing.
They offer beautiful cruise and fishing boats, usually state-of-the-art watercraft with amenities like a luxury shower and a cosy bedroom, with expeditions that would typically last for about 8 to 36 hours.
If you are lucky you might reel in red snappers and tuna offshore or maybe redfish and trout much closer to the shore.
Many professional and affordable outfitters are also available along the coast for deep-sea diving tours.
You will generally need a fishing license with a saltwater stamp which the fishermen usually obtain.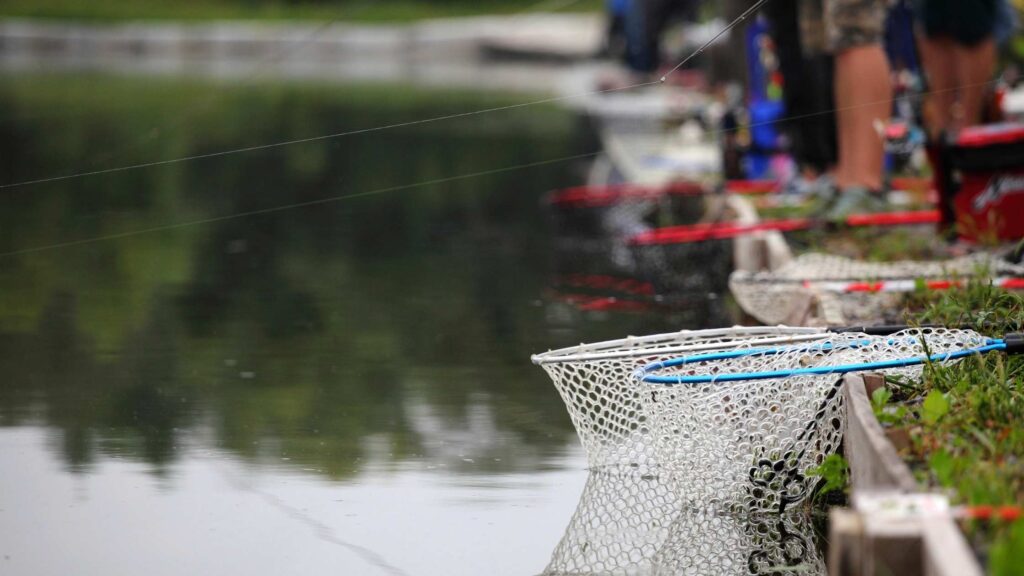 You can have the ultimate fishing experience by getting your catch filleted in some hook and cook restaurants along the shoreline like Fins Grill.
You can customize your order for a fish meal where you can get your fish grilled or broiled.
FLY WITH TEXAN WARBIRD ADVENTURES
Do you want to fly over beautiful town of Port Aransas?
One of the fun things to do in Port Aransas is to take a flight in the Texan Warbird Adventures.
As the name says, the US Navy used this flight in World War two as a combat trainer.
Flying in this historic North American T-6 Texan Warbird, popularly known as a pilot maker, is a thrilling experience and one of the must-do things to do in Port Aransas.
The flights, which usually last for about 30 minutes, take off from the McCampbell-Porter Airport or Mustang Beach Airport and are led by fourth-generation licensed aviator and flight instructor Trey Hayden, who has 35 years of flying experience.
You will fly past the city's Intracoastal Waterway, Texas State Aquarium, Whataburger Field, and the USS Lexington.
CHARTER A FISHING BOAT
Popularly known as the Fishing capital of Texas, one of the unique things to do in Port Aransas is to charter a fishing boat.
The town hosts around 20 fishing tournaments in a year and is home to five different species of fish, attracting tourists across the globe.
The tranquil and shallow waters of the Gulf make it an ideal location for anglers.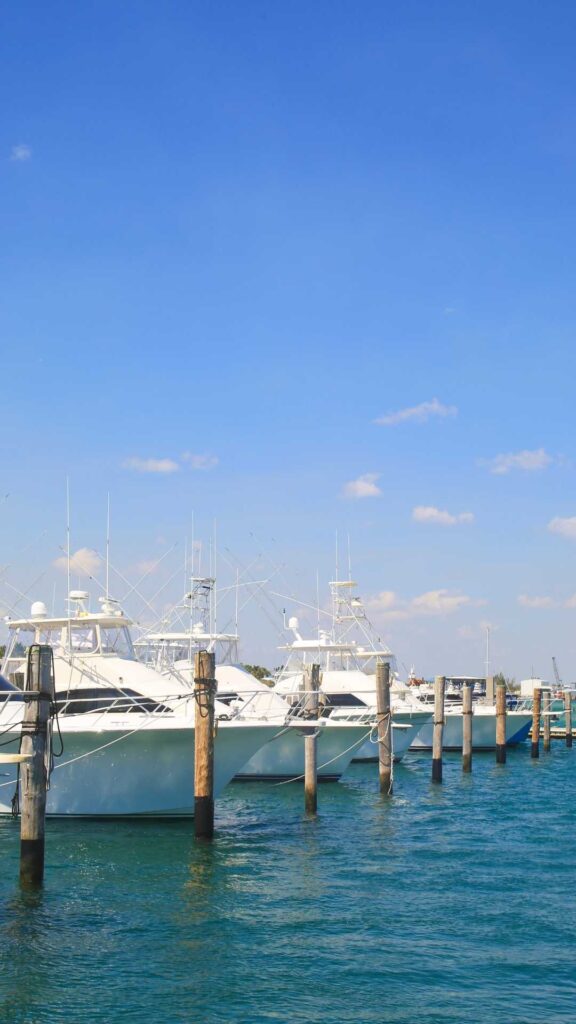 I recommend booking a charter while you are here to get a full guided fishing tour and learn about each species.
Many charters are available, but the most popular among the crowds is the Hot Spot Fishing Charters.
The entire fishing tour is available in different timed packages like four, six, eight or ten hours making it comfortably suitable for your plan.
The company has well-maintained charters, usually 36-foot long and equipped with all the necessary fishing equipment like rods, reels, lures and baits.
Knowledgable and experienced saltwater deep-sea fishers like Captain Arthur Serrano will lead the guided tour, a plus point if you opt for Hot Spot Fishing Charter.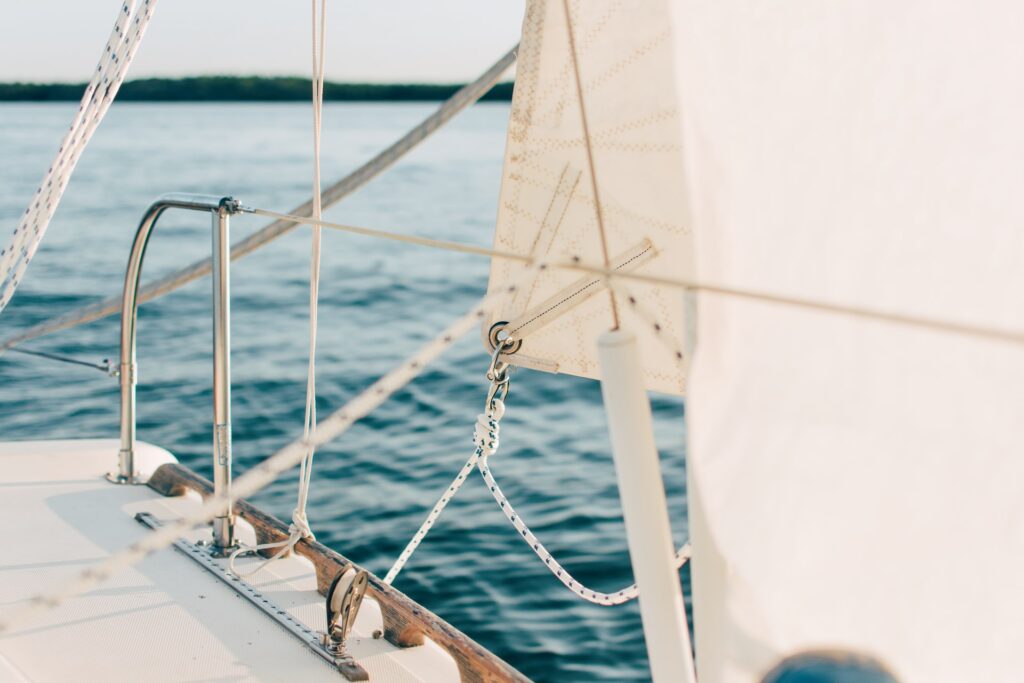 The best places to catch trout, sheepshead, mullet, drum, and crabs will be shown to you.
Don't worry if you are fishing for the first time, as there will be guidance on how to fish by the trained captains.
Get a valid Texas Saltwater Fishing License before booking the tour.
GOLFING
Love playing Golf along with the Panoramic background views of the Gulf?
One of the fun things to do in Port Aransas is to experience the Palmilla Beach Golf Course.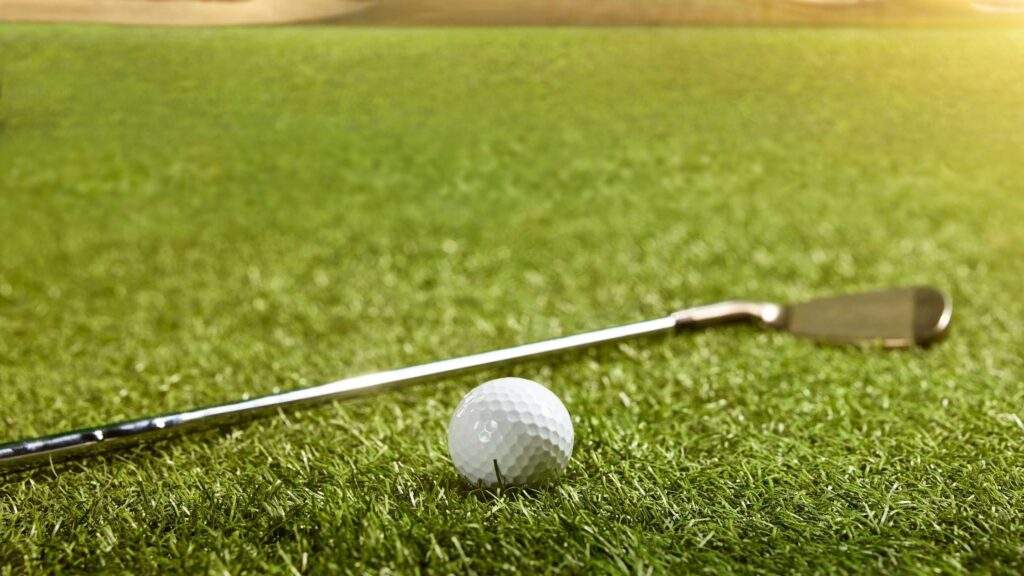 The only links-style course in Texas created by Arnold Palmer is situated along the stunning shoreline of Mustang Island and features nine holes in addition to a three-hole short course.
The golf course is well-kept with wide driving trails for Golf carts and features a state-of-the-art restaurant with various mouth-watering delicacies.
HORACE CALDWELL FISHING PIER
Port Aransas offers a fantastic option to fish from the coast without entering deep seas if you don't want to engage in deep-sea fishing.
One of the best things to do in Port Aransas is go fishing on the Horace Caldwell Fishing Pier.
Located on the I.B. Magee Beach Park on Mustang Island, the pier stretches 1230 feet into the Gulf.
Isn't it so convenient? You need not go miles on the beach; you can reel in by strolling over the pier. At the same time, you will be blessed with stunning views of the sunset.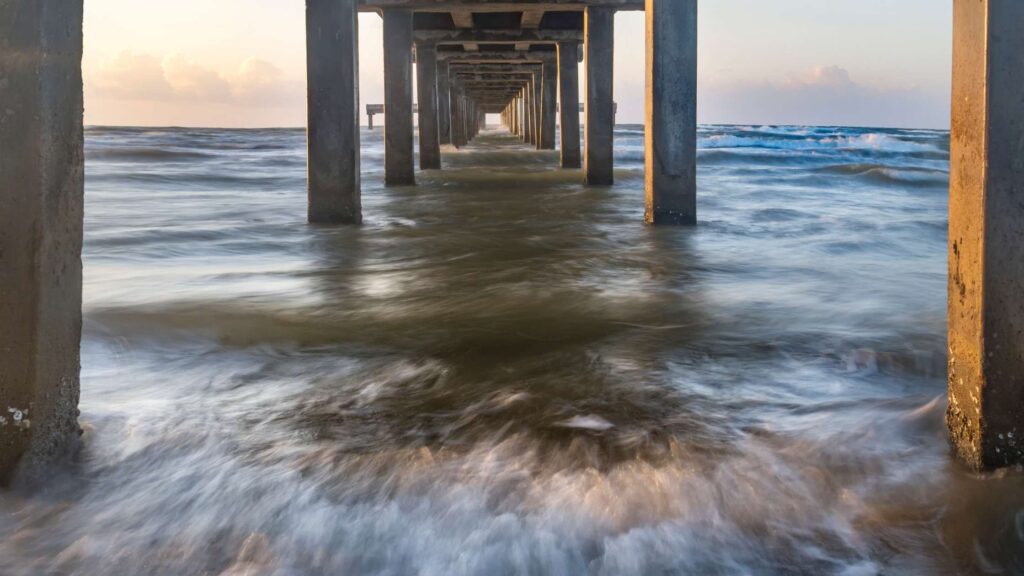 You can even rent the necessary fishing gear at the rentals near the pier.
Some hook and cook restaurants like the Keepers Bar are available where you can give your catch for a customized fish meal.
The pier is open all day with a nominal entry fee making it one of the top attractions in Port Aransas.
HORSEBACK RIDE ON THE BEACH
Have you ever imagined riding a horse on the beach?
Drive a few miles away from Port Aransas towards the South, and you will reach a magical place, North Padre Island.
Though this is quite away from Port Aransas, it is still recognized as one of the fun things to do in Port Aransas.
The beaches here on the North Padre are well maintained, and the sand is clean and soft for the horses.
You can get the best horse riding experience on the beach by Horses on the Beach, a renowned company in Corpus Christi, for quite a few years.
Tall, strong horses, calming waters, pleasant weather, and clean powdery sand make it perfect for an idyllic horse riding experience and is one of the fantastic things to do in Corpus Christi.
The horses are kind and well-trained, and you will have safety gear.
Anyone who is above eight years is welcome to take the horse ride.
TAKE THE FERRY TO CORPUS CHRISTI
If you want to explore the areas around Port Aransas, you should take a ferry to Corpus Christi.
Though this activity is away from Port Aransas, it is usually considered one of the prime things to do in Port Aransas.
The ferry ride lasts about 10 minutes, and the best feature is you can take your car on the Ferry for a nominal fee.
You can park your car on the ferry, enjoy the ride on the calm waters, and interact with the locals. It is a fun-filled activity, especially if you are with kids.
RENT A JET SKI
If you have a penchant for adventure, one of the fun things to do in Port Aransas is rent a jet ski.
Port Aransas beaches are recognized for their calm waves, perfect winds and pleasant weather, making them ideal for jet skiing.
You can rent a jet ski from Port A H20 with all the safety gear.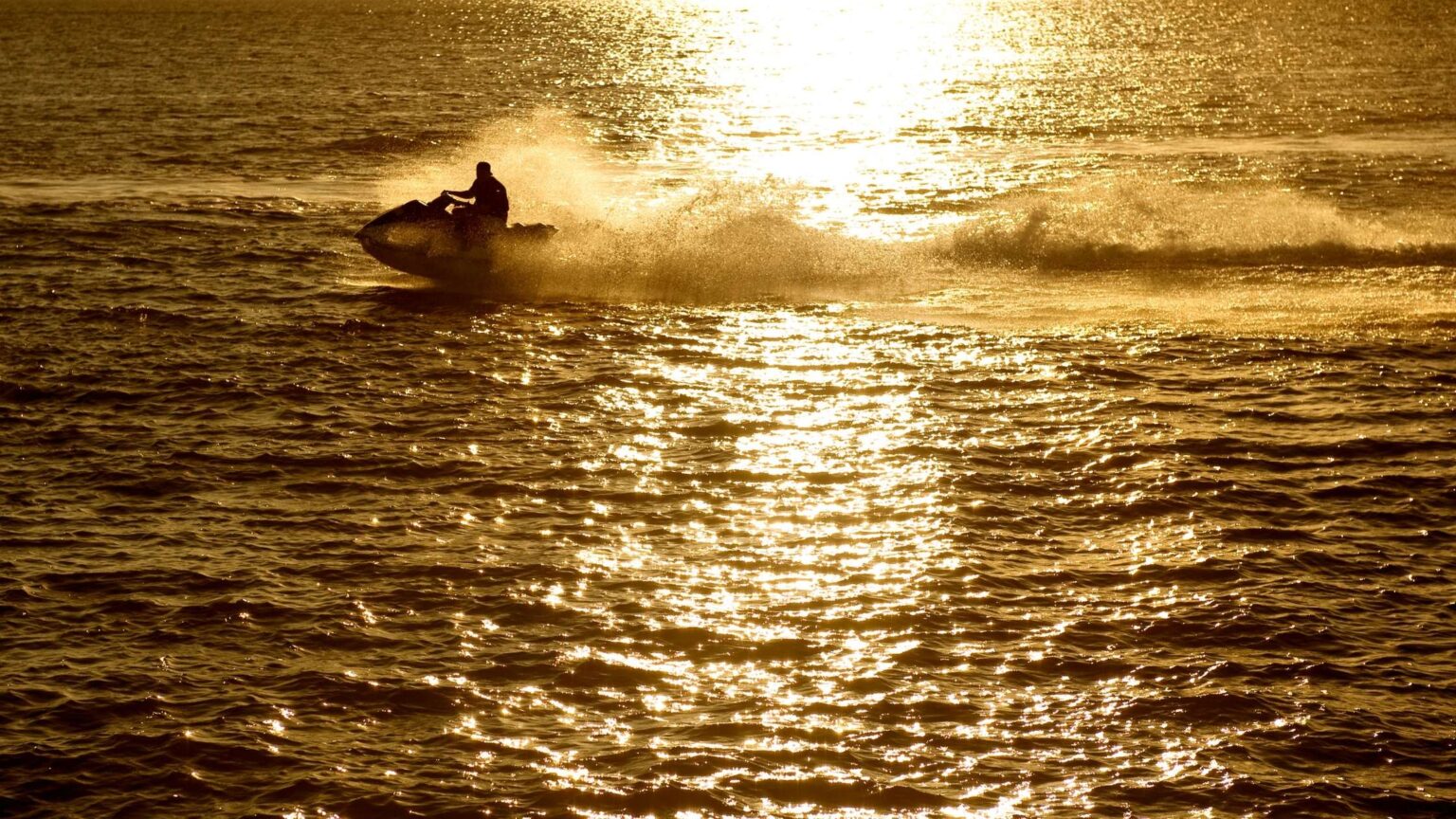 I recommend booking a jet ski in advance since this is a popular activity in Port Aransas.
You can even try booking a ski from Nauticool in the nearby North Padre if you can't find one in Port Aransas.
LIGHTHOUSE LAKES TRAIL
One of the fun things to do in Port Aransas is to paddle through the Lighthouse Lakes Trail.
Regular motorboats cannot reach this beautiful secluded trail.
So you may rent a kayak or paddleboard and enjoy it yourself, paddling through the mangroves.
Four trails connect to the central lake of the Lighthouse Lakes Trail, which has its entrance off State Highway 361 on North Harbour Island.
Fishing is allowed while kayaking, so grab your fishing rods and reel in some trouts, redfish or flounders.
You may spot some rare bird species all along the trail.
PLAN A DAY TRIP TO SAN JOSE ISLAND
Birding, fishing and Shell collecting enthusiasts should visit San Jose Island, one of the top things to do in Port Aransas Texas.
A secluded island with 21 miles of tranquil beaches, soothing waters and pleasant weather makes it a perfect combination for peace lovers.
Though it is a private island, some parts are still open to the public, and you will be rewarded with sand dollars, unique seashells like Japanese Fighting Conchs or Moon Shells, and even you might spot starfish on the swampy sands.
I recommend carrying a guide to help you identify and also help you learn which shells you can bring back home.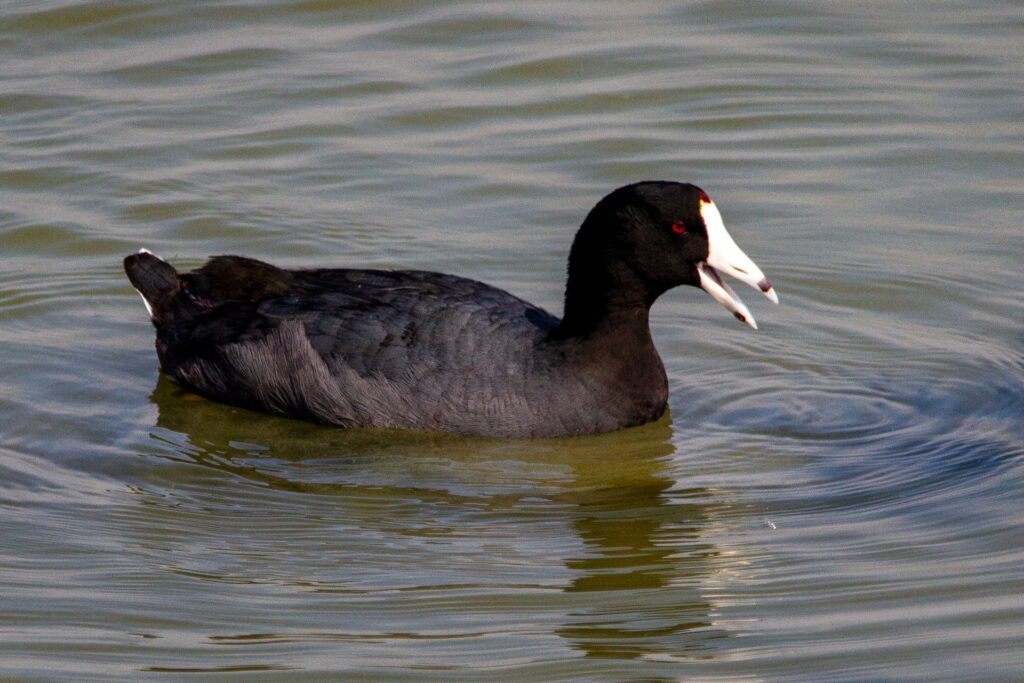 The island is also home to around 600 species of fish and 300 species of local birds, making it a popular attraction for fishing and birding, apart from shelling.
Take a dip in the pristine waters if you love swimming.
The island does not have any outlets for food or any other shops, and vehicles are prohibited. So plan your trip accordingly.
WHERE TO STAY IN PORT ARANSAS
Apartments, guest houses and hotels of different budget ranges are available in Port Aransas.
I recommend Hampton Inn and Suites Port Aransas if you are traveling with your partner or kids as they have spacious King and Queen rooms with excellent amenities. Check more here.
For families, couples or solo travelers looking to stay close to the attractions, I recommend Best Western Port Aransas, which has excellent reviews. Check prices here.
Ocean's Edge Hotel, Port Aransas is ideal for couples and is known for its spacious rooms and other great amenities. Find out more here.
Closer to the beach
If you are looking to stay closer to the beach, I suggest Amelia's Landing, located only 10 minutes away from Port Aransas Beach. Check prices here.
The Place at Port Aransas is another fabulous hotel near the beach ideal for families. Check more here.
MAP OF THE THINGS TO DO IN PORT ARANSAS
Please note: This post contains affiliate links, meaning I may earn a commission if you make a purchase by clicking a link (at no extra cost to you). Learn more.