Not many know that there are many fantastic romantic getaways in Texas as destinations in Florida, California and New York are the more popular spots, attracting millions of loving couples planning their holidays.
The rich history of Texas, combined with plenty of pretty Texas beach towns, cosmopolitan culture, unique wine trails, and distinct road trip routes covering cute small towns, all make it an enticing destination for taking a slow trip with your special someone.
In this post, fellow travel bloggers share their favourite picks regarding the most romantic getaways in Texas.
Whether you are looking for a quick weekend trip with your special someone or a road trip, check out this list of the most romantic places to visit in Texas to add to your bucket list.
ROMANTIC GETAWAYS IN TEXAS
TYLER
Tyler is a perfect destination for one of the most romantic getaways in Texas.
There are plethora of things to do in Tyler Texas. Popularly known as the 'Rose Capital of America', Tyler has a long history of producing roses, occupying the manicured grounds of the Tyler Municipal Rose Garden, the most extensive rose garden in the United States.
Ranging from outdoor activities to history and gastronomy, especially its BBQ culture, Tyler is a family-friendly city with something exciting and enjoyable for everyone.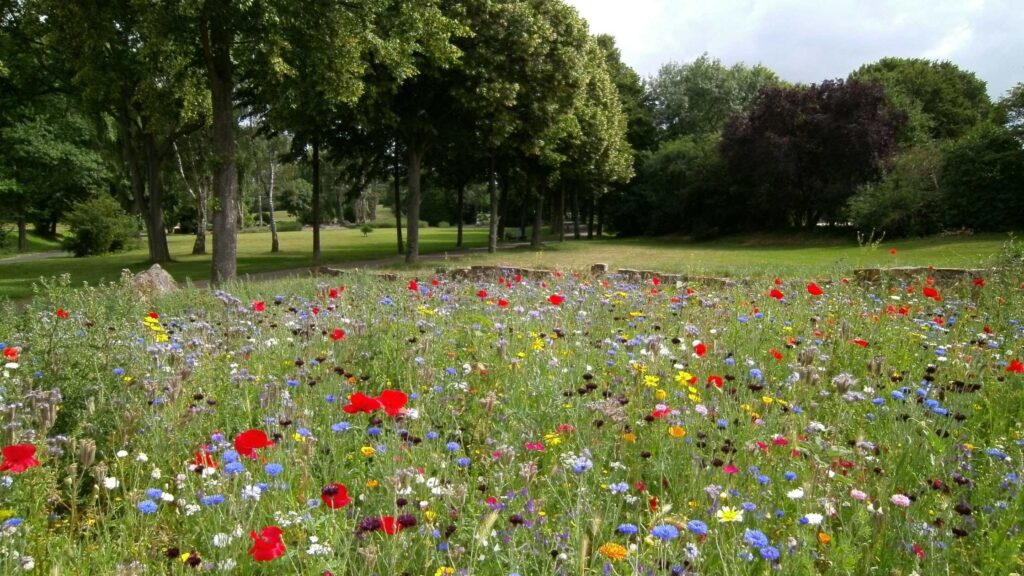 Visit Caldwell Zoo, home to 3,400 animals , including white tigers, cheetahs, giraffes, and capybaras which are housed in five habitats ranging from the African Savanna to the South American jungles.
Explore Tyler Rose Garden, spread over 14 acres, has about 35000 rose bushes with more than 500 different kinds of roses.
Attend Texas Rose festival which happens in October for three days. The festival began around 1933 and started as a small event to spread awareness about the importance of the growing Rose industry in Tyler, which later became a traditional annual festival.
If you want outdoor activities in Tyler, visit Tyler State Park. Spread over a massive 985 acres, this park is packed with fun activities. You will bump into explorers, campers, hikers, adventure lovers, anglers and bird-watching enthusiasts.
The park offers 13 miles of meandering trails, including the famous Whispering Pines Nature trail. Try Geocaching, yet another popular activity in this park.
If you are with kids, check out the Discovery Science Place. Housed in a car dealership building, this is the only place in Tyler aiming for kids to create awareness about science through its innovative interactive artefacts.
The major attraction of this place is the 'The Cave', a permanent gallery which features artefacts of dinosaurs, a Meso-American rock climbing wall and many other fun-based activities.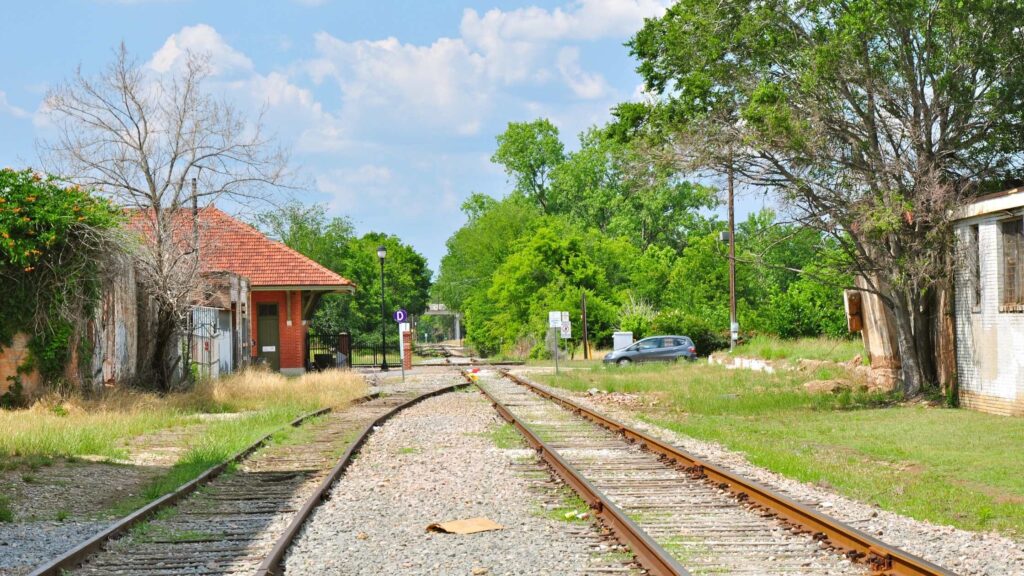 Drive through the Azalea district, recognised for its ancient architecture. The district is divided into 36 sections of lovely dwellings comprising various architectures, from Classical Revival and ranch homes to Queen Anne and Craftsman styles.
Visit the Texas Rose Horse Park, located off Highway 110. The 1,700-acre fun-filled place bordered by white railings is situated amidst the undulating hills of Tyler. It is a family-owned facility that hosts a series of events throughout the year.
The park hosts a wide variety of fun shows that usually draw crowds from across the globe. Some include Horse Trail Events, Dressage Shows, Jumper Shows, Hunter Shows and Breed Shows.
Visit Tiger Creek Wildlife Refuge. The 150-acre designated preserve located North of Tyler State Park is known for rescuing Big Cats like lions, leopards, panthers and tigers, usually abused or neglected.
If you are a wine lover, visit the Kiepersol Estates Vineyards and Winery. Walk amidst the sixty-three acres of gorgeous vineyards on undulating landscapes carpeted with red and white grapes. Get soaked in the aroma of locally produced wines in the state-of-the-art Winery and Distillery on the estate.
Check out my exclusive guide for more things to do in Tyler.
If you are looking for where to stay in Tyler, check out these cozy accommodations:
Holiday Inn Tyler – Conference Center, an IHG Hotel, Residence Inn by Marriott Tyler, La Quinta by Wyndham Tyler – University Area, La Quinta by Wyndham Tyler South and Sleep Inn & Suites Tyler
ROCKPORT
Rockport, located about two and half hours East of San Antonio and three hours south of Houston, along the Gulf coast is a lovely town full of fun, artistic energy, and excellent weather which makes it one of the gorgeous romantic getaways in Texas.
Rockport is one of the best beach towns in Texas, popular among families. The waves crashing onto its gorgeous beaches and the soaring seagulls above greet you as you enter this quaint Texas town.
A trip to this charming town might not be pricey as there are also some excellent free things to do in Rockport.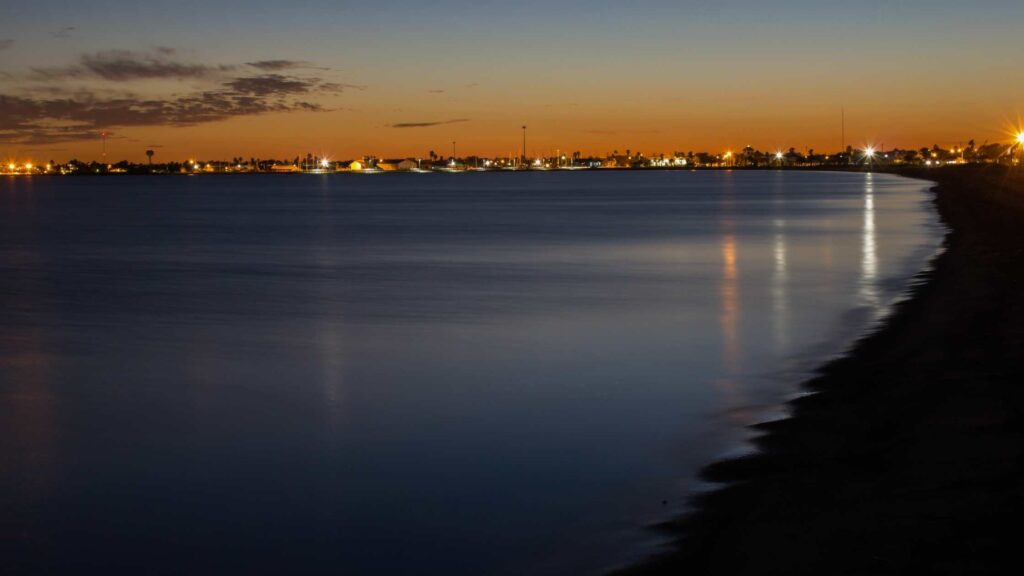 Visit Rockport-Fulton visitors centre, located at 319 Broadway Street. The centre strives to create awareness among its visitors about the history of this artistic town.
Visit this centre for information on maps, weather conditions, upcoming events, neighborhood businesses, or neighboring Rockport attractions.
Unwind on the Rockport beach on the Aransas Bay. The one-mile-long Rockport beach is one of the cleanest beaches and is recognized as the first Blue Wave Beach in Texas, which means the primary focus is on human health, the environment, and the beaches are managed responsibly.
With the day pass, you will have access to other activities like a saltwater swimming lagoon, an outdoor pavilion, a kid's play area, workout stations, and walking trails, apart from access to the beach and beach park.
Head to the historic downtown, a fabulous place for shopping, thanks to many chic boutiques and designer outlets. Stroll along the streets which are dotted with cafes, bars, restaurants and heritage buildings.
Don't miss birdwatching when you are in Rockport, since it sits on a perfect location as the Great Texas Coastal Birding Trail passes through this area.
The hummingbird migration is one of the well-liked Rockport Texas attractions. Hummingbirds typically pass through Rockport in September on their journey to South America.
If you are lucky, you might be able to spot Pelicans, Roseate Spoonbills, snowy egrets, blue herons and hundreds of other species of birds in a single day in these lovely birding areas.
Don't forget to take a pair of binoculars to have a up-close look of these vibrant coastal beings.
If you are visiting this beautiful town in spring, you should not miss whooping crane boat tour, one of the must-see attractions in Rockport Texas. People around the globe head to Rockport to see the endangered migrating Whooping Crane.
They are the only naturally migratory flock in North America, and they make this halt on their 2,500-mile journey from the Southern United States to Canada.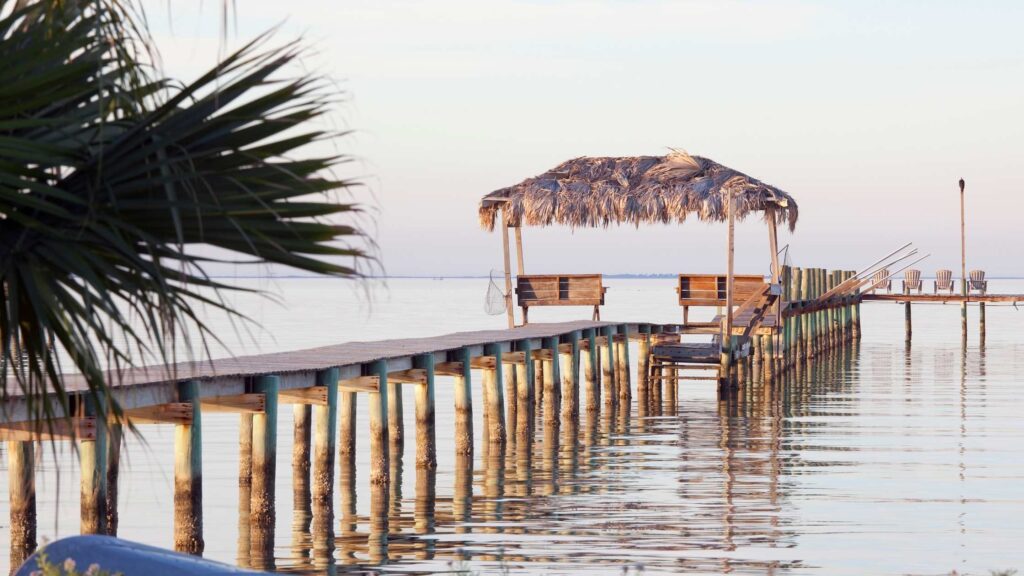 Many tours are available in Rockport, but the most popular one is the Skimmer whooping crane boat tour, conducted by a marine biologist from Rockport Birding and Kayak Adventures.
If you are with your loved one, don't miss Glow Row, a special type of night kayaking, one of its kind in Rockport. Take a guided glow row eco-tour that lasts about 1.5 hours, and you will paddle through the shallow waters.
Visit Connie Hagar Wildlife Refuge, also called Little Bay by the locals, a part of Aransas Pathways Birding, if you are a birding enthusiast. Apart from birdwatching, you can go kayaking or boating in the beach park if you want adventure. Also, you can try out jet skiing and water skiing.
Don't miss the Aransas National Wildlife Refuge, spread across 100,000 acres, home to a wide variety of wildlife. You can opt for a guided birding excursion to get a closer look of the endangered Whooping Cranes and witness and learn about more than 400 different species of birds along with other diverse wildlife.
Check out my exclusive guide if you are looking for an extensive list of things to do in Rockport.
If you are looking for where to stay in Rockport, check out these cozy accommodations:
Fairfield Inn & Suites by Marriott Rockport, Lighthouse Inn at Aransas Bay, Benjamin's Pier at Laguna Reef Resort, Quality Inn Rockport on Aransas Bay and Whooping Crane Manor B & B
PORT ARANSAS
Port Aransas, located on the coast between Mustang Island and the Corpus Christi Ship Channel is one among the list of beautiful beach towns on the Gulf Coast and is also one of the best romantic getaways in Texas.
Regarded as the fishing capital of Texas, Port Aransas is also abundant with dolphins, sea turtles, and migrating birds.
There are so many incredible things to do in Port Aransas. The Gulf of Mexico, the heart of Port Aransas, offers over 18 miles of gorgeous sandy beaches, an abundance of fresh seafood, diverse wildlife, cultural and historical experiences, splendid sunrises, sunsets, and adventurous sports for families.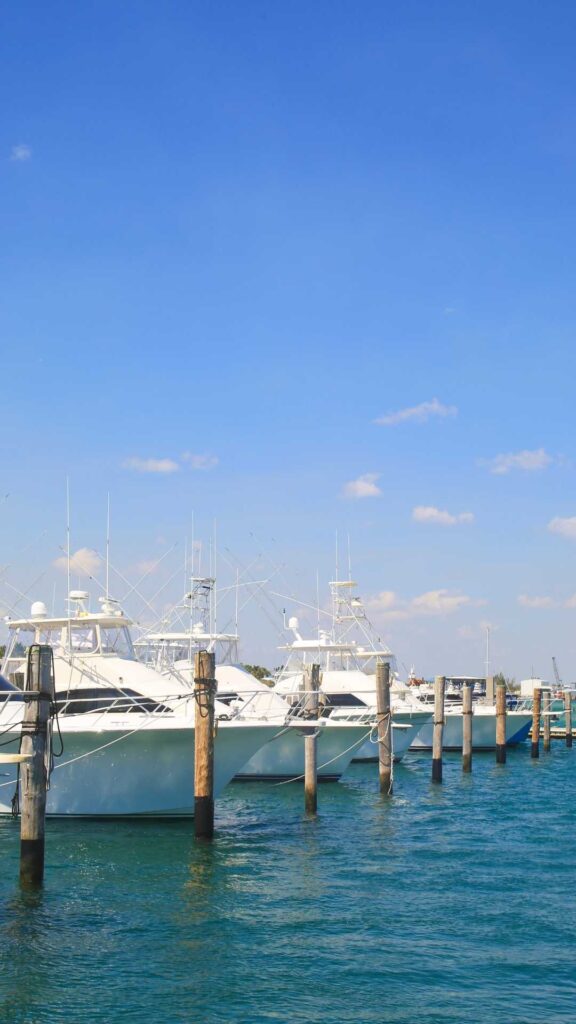 From fishing and golfing to shopping and dining, there's something for everyone in Port Aransas, making it one of the best beach towns in Texas for a summer getaway for families.
Check out Port Aransas Beach, the main beach, especially if you are with kids. They can learn the art of building sandcastles from the local experts.
Don't miss the other popular beaches like Mustang Island Beach and I.B Magee Beach where you can go fishing or kiteboarding.
Visit the Aransas Pass Lighthouse, located on the Aransas Pass. Established in 1856, this historic lighthouse has served as maritime support along the 400-mile strip of Texas coastline on the Gulf of Mexico.
Learn about Maritime history and science at the University of Texas Marine Science Institute. The institute, established in 1892, has a strong presence in the town, creating awareness about the Marine lives and their preservation and is involved in the research of the town's unique Marine flora and fauna.
Check out the USS Lexington Museum, located down the road in Corpus Christi, adjacent to Port Aransas, if you are history buff. Known as The Blue Ghost, USS Lexington was a 16-deck aircraft carrier used in World War 2 by the US Navy.
Visit the Port Aransas Museum, located on Alister street. The museum is operated by The Port Aransas Preservation and Historical Association, whose primary intent is to create awareness and preserve the history of this beautiful town.
The museum features rotating exhibits showcasing the town's remarkable history, and the exhibits change periodically.
Visit the Leonabelle Turnbull Birding Center, located on 1356 Ross Avenue. This 10-acre centre is well-kept and features a 750-foot-long boardwalk from the shoreline, wetlands and a 25-foot height observation tower.
The birding center is home to a pollinator garden and a salt marsh where you will spot a wide variety of wildlife like turtles, birds like pelicans, waders, songbirds and two giant resident alligators.
Don't miss the boots, a 50-year-old American alligator who has been one of the resident alligators.
Explore the Mustang Island State Park, located in Corpus Christi, South of Port Aransas. This pretty island has emanated its name from the wild mustangs which inhabited the island during the 19th century.
The state park is spread over 18 miles covering an area of 3,954 acres, and is home to 5 miles of beautiful beaches.
Visit the Little Chapel on the Dunes, the town's oldest sanctified church established in the 1930s for Texas Poet Laureate Aline Carter.
Rent a golf cart, one of the unique things to do in Port Aransas. Port Aransas Beach Buggies is one of the famous companies offering sturdy golf carts much like an ATV that can run on most terrains.
Board a pirate ship where you can feel like one and be transported back in time. All you have to do is join a pirate cruise, organized by Red Dragon Pirate Cruises, a company that provides trips in an old-fashioned pirate ship.
They have these a 70-foot immaculately made ships mimicking the pirate boats of the 17th century that have every intricate detail from an actual pirate ship, including flags and digitally recreated cannons on the ship.
Go on a shopping spree in the Arts District. You will come across various chic boutiques and shops that showcase creations like woodwork, paintings, metal works and photographs made by local artisans.
Check out my guide for an extensive list of things to do in Port Aransas.
If you are looking for where to stay in Port Aransas, check out these cozy accommodations:
The Place at Port Aransas, Best Western Port Aransas, Amelia's Landing, Holiday Inn Express Hotel and Suites, Ocean's Edge Hotel and Sail Away at Pirate's Bay Unit 113
FREDERICKSBURG
If you are looking for one of the most romantic getaways in Texas, Fredericksburg, about an hour north of San Antonio, is your best pick.
The best time to visit this spot for a romantic getaway is in the spring when the hillsides are full of blooming bluebonnets and other gorgeous wildflowers.
A visit to Wildseed Farms or a tour of Grape Creek Vineyards are great ways to enjoy the sweeping landscape of Fredericksburg.
A scenic drive full of wildflowers along the Willow City Loop can also set the mood for a beautiful trip alongside the one you love.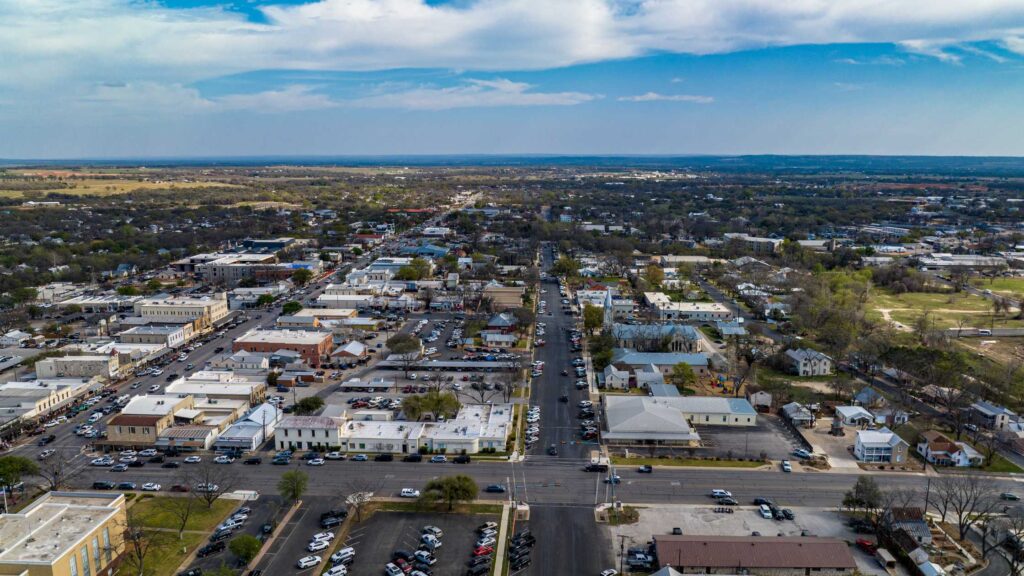 For those that would rather stay close to town, nothing tops an afternoon spent wandering down Fredericksburg's quaint Main Street.
There are many cafes and shops you can check out while you waste the day together.
Recommended – 25 Christmas Towns In Texas For a Hallmark Like Winter Holiday
Remember that Fredericksburg is not only known for its wineries and landscape. It also has some fantastic museums and Enchanted Rock State Natural Area.
So you can expect to run into some tourist traffic here and there.
If you'd instead bypass the crowds and aren't tied to seeing the wildflowers, a visit in January or February might be a better fit for your plans.
Inn on Barons Creek is one of Fredericksburg's luxurious hotels.
It's within walking distance from many area restaurants and attractions. The rooms are spacious and comfortable. The property features an outdoor pool and an on-site spa for couples to enjoy together.
Of all the romantic Texas places, Fredericksburg should not be missed!
By Candice, Exploring the Gulf
CONROE
Conroe is located just 45 minutes north of Houston which makes it the perfect weekend getaway from the city. It's a quick drive up I-45 if you're flying into Houston.
Conroe is a great destination anytime other than summer, as it gets scorching in southeast Texas.
If the heat doesn't bother you, it's a great spot to visit year-round, as it has mild winters!
There are plenty of romantic things to do in Conroe, and if you're an adventurous couple, you'll want to get out on Lake Conroe.
Rent jet skis, a pontoon boat, or a kayak and spend the day exploring the lake.
You'll find lots of live music throughout Conroe almost the entire week, so head to one of the local venues to enjoy some live entertainment.
Many local breweries, like Southern Star Brewing and B-52 Brewing, will also have live music.
The Conroe Beverage Pass is a great way to sample multiple craft beverages in the area, from wineries to breweries to distilleries.
One of the best places to stay in the area is the Margaritaville Lake Resort, Lake Conroe, where you can enjoy a beautiful pool, private beach, or the lazy river.
If you can't stay here, they also offer day passes to experience the resort for part of your stay.
By Anna Cook, Stuck On the Go
MARFA
The small town of Marfa in West Texas is well worth the visit if you and your partner love art and the unique side of travel, as it is one of the most romantic getaways in Texas.
This remote destination is known for its Art Deco architecture and whacky creative installations, some of which have been blessed with visits from celebrities like Beyonce and Solange Knowles.
Get a cute couple shot at Prada Marfa, a fictional high-end fashion store just off the U.S.
Route 90 has drawn the attention of Beyonce, Gossip Girl, and The Simpsons! It has working lights and Prada items in the store window.
Located in the Chihuahuan desert, you'll find Donald Judd's Chinati Foundation, which features fifteen hollow concrete sculpture blocks that change perspective in the light. This is where Solange Knowles filmed a music video.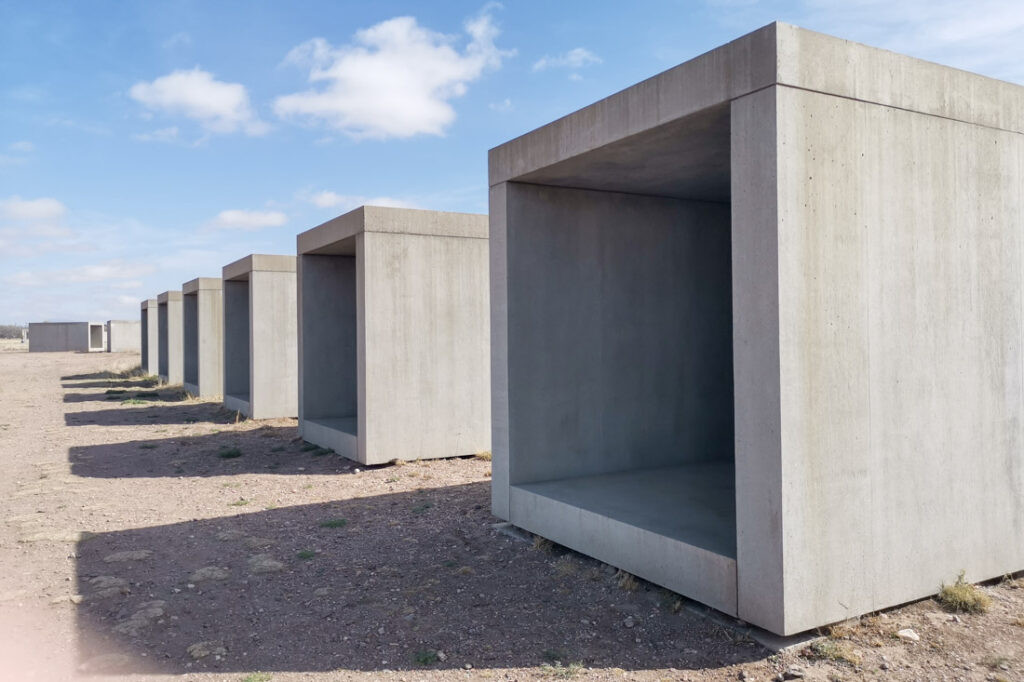 Ballroom Marfa is a compact gallery with multiple installation spaces; with its changing exhibitions, there is always a reason to return.
Alternatively, wander the town and use it as a canvas for even more couple pics; check out Presidio County Courthouse, the Art Deco Palace Theater, and the pink Marfa Central Fire Station.
Cuddle up at night while waiting for the Marfa Lights, mysterious glowing orbs that attract visitors from all over.
It is best to visit Marfa during the weekend as it is a sleepy town midweek. Its proximity to Big Bend makes it an ideal West Texas road trip stop.
Stay at the boutique Hotel Saint George, the trendy The Lincoln, or go glamping at El Cosmico.
By Gemma, Two Scots Abroad Travel Guides
SAN ANTONIO
San Antonio is one of the best romantic getaways in Texas and is perfect for a short romantic trip if you are looking for a short holiday.
Easily accessible by aeroplane and highway, it's a convenient place for a quick getaway, whether you're going to San Antonio for a day or two or a week-long trip!
The best time to visit San Antonio is during the spring and fall, when the weather is pleasant, and you can enjoy outdoor activities.
The summer months can be pretty hot in San Antonio, so if you visit during this time, plan your activities accordingly!
San Antonio offers couples several romantic activities and attractions, such as the iconic San Antonio River Walk and The Alamo.
A leisurely stroll along the picturesque river and a river cruise is a must-visit for couples.
The river is lined with charming shops, restaurants, and cafes, and there are so many romantic riverside restaurants to enjoy a romantic dinner!
The historic Alamo is a significant symbol of Texas' fight for independence.
Taking into The Alamo's beautiful architecture and serene atmosphere is worth visiting.
Head to the iconic Tower of the Americas and enjoy breathtaking city skyline views during sunset. It's a perfect spot for a romantic moment, capturing the city's beauty from above.
Stay in a hotel near the River Walk area for easy access to dining and entertainment options.
Mokara Hotel is an excellent hotel on the Riverwalk with a heated outdoor rooftop pool and stunning city views!
By Catrina, 24 Hours Layover
AUSTIN
Head to Austin if you are looking for one of your favourite romantic getaways in Texas.
In the heart of Texas, Austin is best accessed by car or plane. (The airport to fly into in AUS). If you fly in, renting a car for your visit is best.
While Austin is a great place to visit at any time of year, visiting from October-April will be your best bet if you'd like to avoid the hottest and most humid times of the year.
Austin may be known for its bar and nightlife scene along Sixth Street, but there are romantic places and experiences to be found in the city.
For a great daytime activity, visit Umlauf Sculpture Garden & Museum.
This beautiful outdoor space features work by sculptor Charles Umlauf.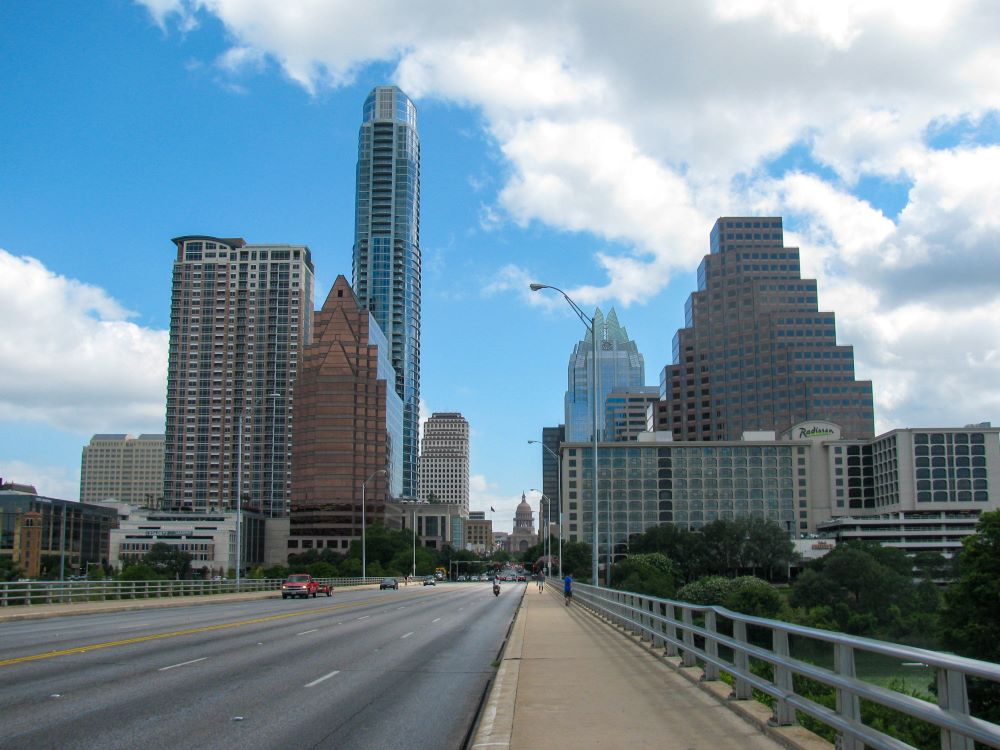 Spend time strolling through the gardens and enjoying the artwork throughout.
Another great romantic place to enjoy during the day is Zilker Botanical Garden. This 31-acre botanical garden features various flower gardens, greenery, ponds, and waterfalls.
Book a table at Eberly for a romantic dinner, which offers a cozy atmosphere in its dining rooms and rooftop bar.
For a great place to stay on your visit, consider booking at Omni Austin Hotel Downtown. This hotel offers beautiful, clean rooms and stunning views from the rooftop pool.
It's competitively priced and in a great location which is everything you need for a romantic getaway.
Enjoy your time in beautiful Austin.
By Chelsea, Adventures of Chels.
GRUENE
Gruene is a historic district in New Braunfels and, by far, one of the most romantic getaways in Texas. It is just over half an hour's drive from San Antonio and about an hour from Austin.
Gruene used to be a major German cotton town, but it died out during the Depression. The town saw a revival during the 1970s.
Today, it attracts tourists to restored 1800s-era buildings that house cute boutique shops and restaurants.
There are plenty of things to do in Gruene, whether you want an action-packed adventure tubing down the Comal River or prefer a relaxing couples getaway in a historic B&B, such as the Gruene Mansion Inn.
The beautiful Victorian home was the residence of Gruene's founder, Henry D. Gruene, and it was built in 1872.
From there, you can venture out to one of the nearby vineyards for a wine tasting.
The Grapevine in Gruene is an excellent place to sample various local wines, followed up by a concert at nearby Gruene Hall.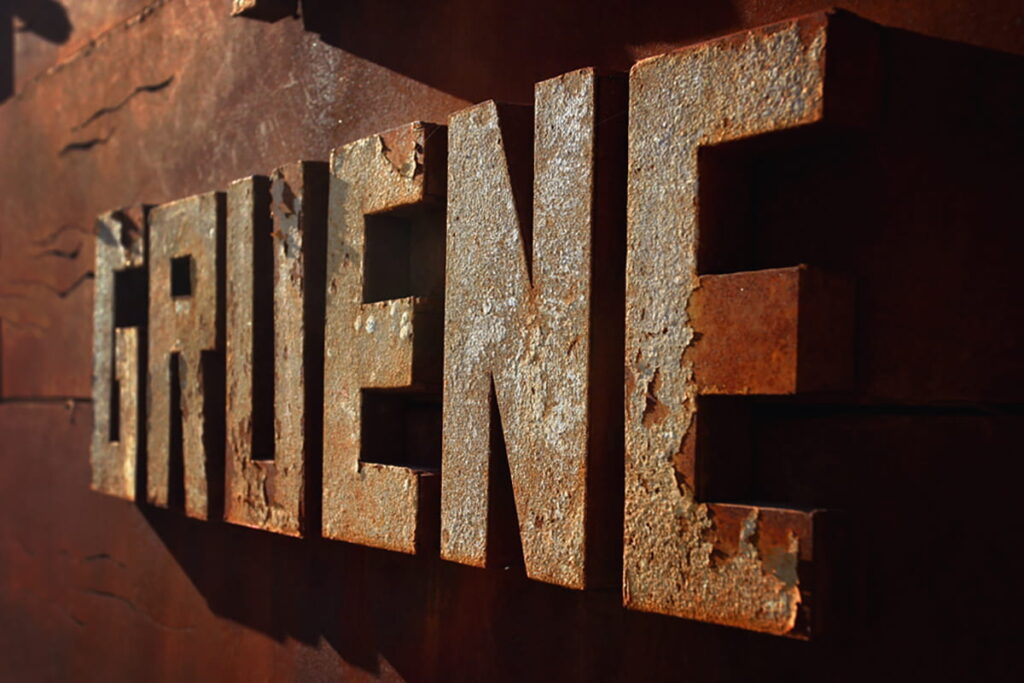 It's the oldest continuously operating dance hall in Texas, and the walls are lined with autographed photos of country legends like Merle Haggard, Willie Nelson, and George Strait.
It's also relaxing to stroll through historic downtown while admiring old houses, browsing for antiques, and enjoying some good old-fashioned ice cream at the Gruene General Store.
The best time to visit Gruene is during spring or fall. The summer months get way too hot!
By Erin Clarkson, Sand Sun and Messy Buns
HOUSTON
With its beautiful parks, Instagrammable places, and top-rated restaurants, Houston is great for romantic getaways in Texas for couples.
Houston's fun things to do is only matched by its vibrant energy and ambience, all with a splash of southern charm.
Houston is easily accessible, with two major airports serving domestic and international flights.
The best time to visit Houston is spring and fall, when the weather is mild, and the city hosts many outdoor events.
Start by strolling through different city parks' green landscapes and peaceful lakes, like Buffalo Bayou Park or Hermann Park.
Walk hand in hand among the mist of the Gerald D Hines Waterfall.
Snap a lock on the Lovelock Bridge or see the hauntingly beautiful reflections of Buffalo Bayou Park cistern, an abandoned underground reservoir.
Cultural couples should explore Houston's Museum District, home to over 18 museums and galleries.
The Menil Collection offers free admission and houses an impressive collection of works by artists such as Picasso and Matisse.
Or transport yourself to outer space with immersive art installations from Seismique.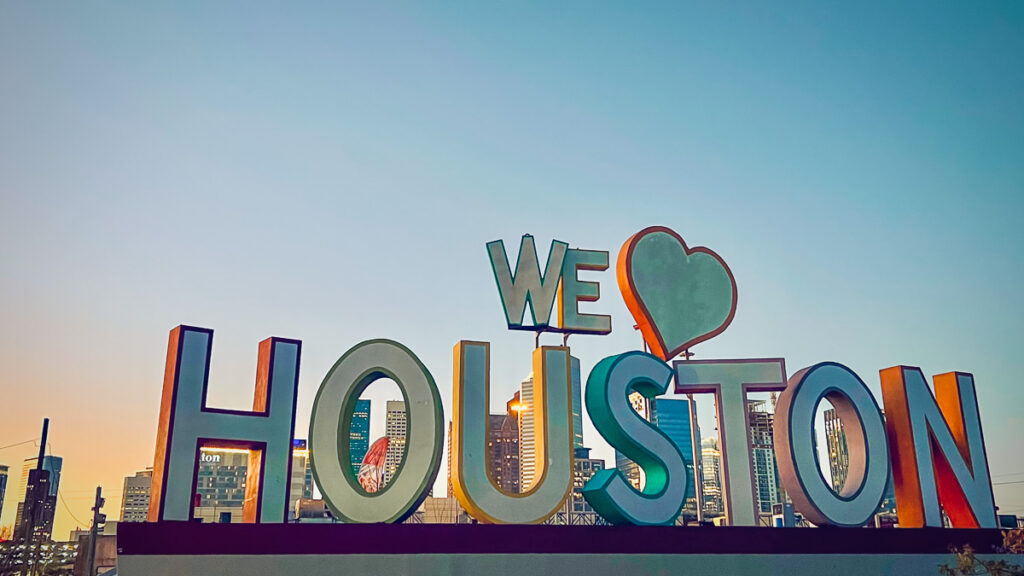 As Houston is the sixth most populous city in the United States, it is essential to choose a convenient location to stay in the city.
For those interested in exploring the city centre, staying around downtown or the Museum district is ideal. The Zaza Hotel is a superb option for central Houston.
Spending a night in nearby Galveston is recommended to enjoy the seaside and visit the Houston Space Center.
By Catherine Xu, Nomadicated
MUSTANG ISLAND
Mustang Island is one of the most romantic places in Texas and a great destination for couples looking to get away.
Located off the coast of Port Aransas, this island is full of stunning beauty and nature-inspired activities that will put your relationship to the test and give you some lasting memories.
The beaches on Mustang Island are picture-perfect, among the best in the islands of Texas, with miles of unspoiled sand, perfect for strolling hand in hand.
If you want to get active, Mustang Island is also home to the Mustang Island State Park, where you can explore its trails and see plenty of wildlife.
You can even take a kayak to the jetties near Port Aransas and spot sea turtles.
If you'd rather stay on land, enjoy a romantic picnic at the beach or light up a small beach campfire for some snuggling time under the stars.
To make your Mustang Island getaway even more unique, take an evening cruise and watch dolphins as they frolic in the water or take in views of the beautiful Lydia Ann Lighthouse.
When you're done taking in all the sights, head to the Best Western Port Aransas for a cozy stay with its pool and free private parking.
Make sure to top off your romantic evening by having dinner at Black Marlin Bar & Grill (the Seared Scallops are a must!) and getting a massage at Balinese Wellness Spa.
Catch the sunset at the Leonabelle Turnbull Birding Center observation deck to make your trip memorable.
By Sara Rodríguez, Mindful Travel
LAKE TRAVIS
Lake Travis Austin is perfect for spending time with your sweetie, as it is one of the best romantic getaways in Texas.
Start your trip by renting a chartered boat and taking a stunning sunset cruise around the lake with drinks and appetizers. 
Recommended Tour: Lake Travis Boat Cruise
With a captain and deckhand to cater to your every whim, it will be an experience to remember.
For dinner, head over to The Oasis on Lake Travis. The views are so pretty; they host weddings on the deck overlooking the lake.
In addition to the spectacular panoramas, you can buy a Lovers Lock and attach it as a romantic gesture to commemorate your weekend.
Plenty of active things at Lake Travis are great for couples.
A visit to Hamilton Pool is easy for a fantastic hike, with a huge payoff. It's a swimming hole with a waterfall that's quite beautiful.
Another fun activity is renting paddle boards or kayaks from Austin Peddle Kayaks. 
It's one of the best places to kayak in the U.S., especially during bluebonnet season.
Or, if you want to take it up a notch, head to Lake Travis Zipline Adventures. You'll have a blast on their 3-hour guided tour.
Book a Lakeview room at Lakeway Resort & Spa for scenic water views and a chance to relax at the spa with your significant other.
Have a drink at the swim-up bar before indulging in a couples massage with chocolate-covered strawberries and champagne.
It's a great way to spend time together while remembering all the fun you had on your romantic weekend at Lake Travis.
By Jenifer, The Evolista
MORE ROMANTIC GETAWAYS IN TEXAS
MARBLE FALLS
Marble Falls is a lovely small town in the heart of Hill Country and one of the most romantic getaways in Texas.
Located just an hour from Austin, with a convenient international airport, visitors will want to rent a car to make their way into the hills for a beautiful getaway.
The weather is mild in Texas through three seasons, but visitors should only head to Marble Falls in the summer if they love to swim because it is scorching.
Spring is the best time to visit this area of Texas as the temperatures are perfect, and the hills are a vibrant green and covered in miles of beautiful wildflowers.
Couples will find plenty of romantic things to do in Marble Falls, Texas. The town is surrounded by beautiful views lending plenty of opportunities for a sunset stroll or lakeside picnic.
Visitors will love walking through Balcones Canyonlands Wildlife Refuge and exploring the fields of flowers along the nature trails.
Renting a boat and exploring Lake Marble Falls is also a great way to see the landscape. A round of golf is also a great choice on one of the town's beautiful golf courses.
The Real New Orleans Style Restaurant is a must-visit spot for delicious and authentic Cajun cuisine.
Wine tasting at Flat Creek Estate Winery & Vineyard is the perfect addition to a romantic trip for two.
Consider a brunch or dinner at Flat Creek and their restaurant, Ellera, where their breathtaking views are the only thing as good as their food.
Horseshoe Bay Resort is a beautiful place to stay, just a few miles from the town centre.
Lake views, a luxurious spa, and upscale rooms will appeal to couples looking for the perfect romantic getaway.
SOUTH PADRE ISLAND
If you're searching for one of the most romantic places in Texas then you cannot beat South Padre Island.
After all, this incredible barrier island is located off the coast of southeast Texas and is known for its romantic, reasonably priced beachfront resorts that are brimming over with fun things for couples to do.
And the best time to visit is any time between September and February – unless of course, your dream vacation entails partying hard with spring breakers who regularly flock to the island.
So, start your visit by stopping at the Dolphin Research and Sealife Nature Center. Because this is the perfect spot to interact with these amazing animals before learning more about them.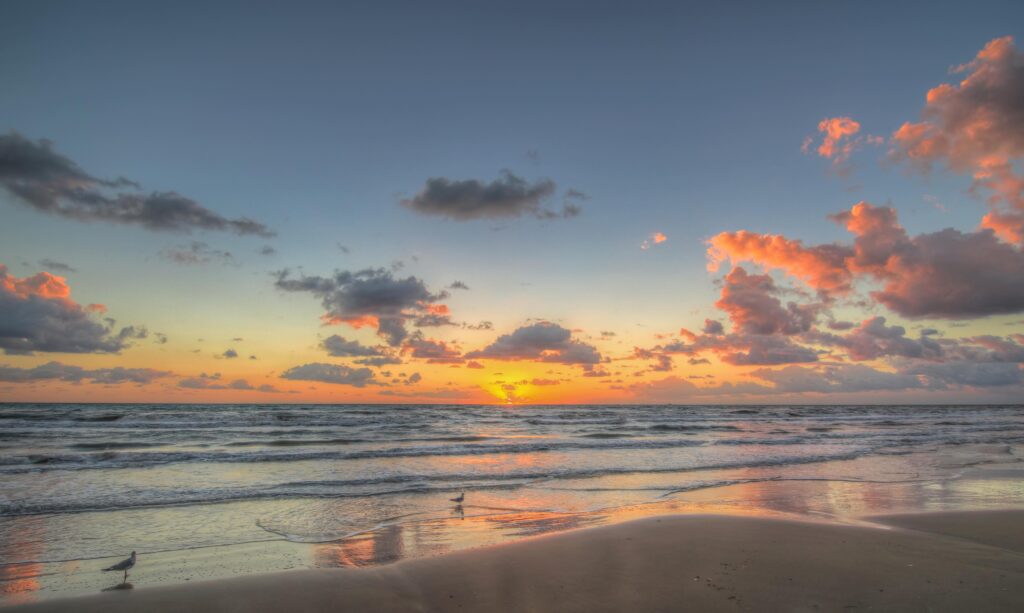 Afterwards, enjoy a hand-in-hand stroll down South Padre Bayside Beach as you soak up the sun, relax, and enjoy a relaxing swim.
Next, head to the historic Port Isabel Lighthouse. See, this charming little spot dates back to 1852 and is a great place to explore before going on a romantic sunset dinner cruise with Osprey Cruises.
Alternatively, if you want to eat on dry land then you could reserve a charming table at the Sea Ranch. In fact, this is one of the best restaurants on South Padre Island that offers guests an array of seafood dishes to enjoy.
Finally, return to your suite at the Isla Grand Beach Resort since this is a stunning, beachfront property that looks out onto the Gulf of Mexico.
By Victoria, Texas Travel 365
BIG THICKET NATIONAL PRESERVE
For adventurous souls who also like a little romance, it's time to take an East Texas road trip covering Big Thicket National Preserve, one of the romantic getaways in Texas.
A couple of hours outside of Houston lies Big Thicket National Preserve which offers plenty of quiet moments where you and your partner can enjoy quality alone time.
Head east of Houston towards Beaumont and then veer North towards Big Thicket National Preserve and your cute cabins for the weekend.
The Cabins in the Thicket are on a small lake (with a canoe) and offer the perfect balance of comfort and being away from civilization.
I recommend visiting fall through spring when the humidity is low, and the summer heat won't suck your life out!
Plus, you'll be able to enjoy hiking, bird watching, and kayaking throughout Big Thicket National Preserve and Village Creek State Park.
One final tip is that this is more rural than many are used to. Therefore, I recommend cooking your meals in the cabins, as the offerings are scarce.
But this allows you to add a dash of romance to your weekend meals!
By Alec Sills-Trausch, Explore With Alec
ROMANTIC GETAWAYS IN TEXAS MAP