I reached Govind Ghat Gurudwara, ahead of Joshimath, which was my first stop for the trek to the Valley of Flowers and Hemkund Sahib, after a long day of a journey that included three halts for roadblocks due to the landslides. Govind Ghat looked like a tiny hamlet at the foot of the mountains. The town consists of less than 50 homes and two main streets.
I got out of the shared jeep contemplating on where to stay for the night when the driver mentioned to me, 'You can stay at the Gurudwara. They provide free accommodation and food for travellers and pilgrims.'
I wasn't aware that people could stay in Gurudwaras. Actually, I didn't know anything about the culture itself. Apart from the possibility of saving a few bucks, the idea of exploring something unknown excited me. Well, it could either become one of my best experiences or a worst, so I asked him for directions.
As I was walking, I saw my fellow travellers looking for a place. They needed someone to converse as few villagers were finding it hard to understand. So I offered to mediate for them to secure accommodations.
I mentioned about the Gurudwara to them too, but they were apprehensive at the thought of staying someplace where everything was free – I could see their sceptic looks that actually raised slight doubts about my decision too! I walked through the small lane pulling out my winter wears following the directions to Govind Ghat Gurudwara.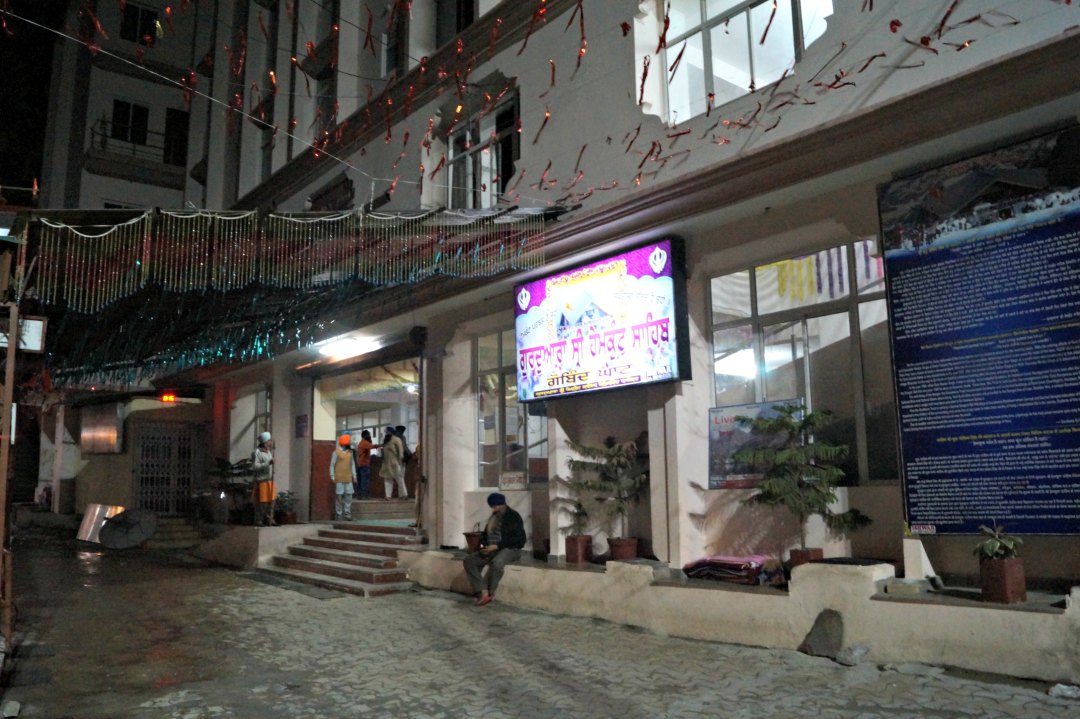 The people at the Gurudwara turned their heads as they saw me – I appeared out of nowhere with a large backpack and looking lost inside the premises, probably looking like a trespasser. Most of them looked like some important people, and their stares actually intimidated me. I tried to smile to stir off the awkwardness and proceeded to the counter to check for the stay.
The man at the counter gave me suspicious looks at first when I told him that I was a solo traveler. It's been some time since I have got used to these looks, questions & thoughts about solo travel in India and wasn't actually surprised by the reaction in a remote village like this.
I explained my entire plan calmly to convince him that I was not some runaway kid or a lost girl, and his expressions eased a bit. Anyways, he took my dad's details as well and gave me accommodation.
Recommended read: 25+ Tips for every one who wants to travel alone(for the first time)
Govind Ghat – A peek into the Gurudwara
The Gurudwara lies on the bank of the river Alaknanda, a tributary of the Ganges. At about 1828 meters, it is surrounded by the mountains and the plain of the village looks secluded from the rest of the mainland in Chamoli, Uttarakhand.
Govind Ghat Gurudwara is an important place for the pilgrims who proceed onwards to their Hemkund Sahib pilgrimage. It is the last motorable place for people making the treks to the Valley of Flowers & Hemkund. The next village Ghangaria can only be accessed by trekking for about 8 km.
Prayers & Prasad at Govind Ghat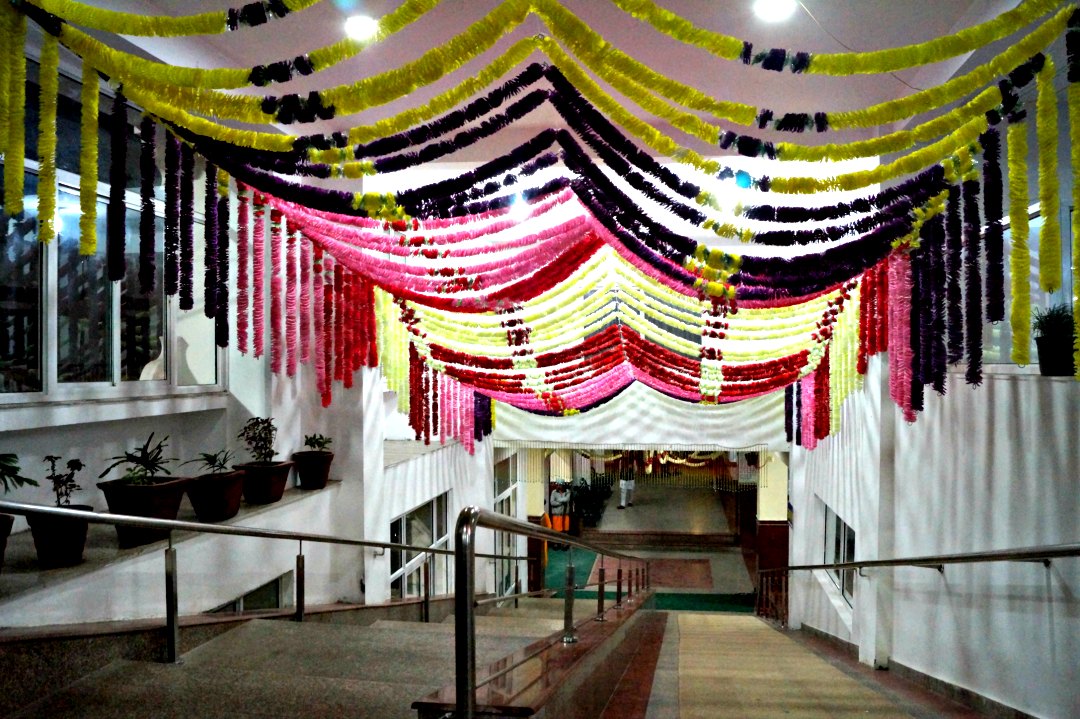 It was a breather as I walked to the room. I was famished. I went inside the temple and looked for Langar, a place where they offered food for all. Amidst the curious gazes of many people, I finished my meals quickly and headed out. The atmosphere in the temple was actually welcoming and so serene – except the unwanted attention, which thankfully subsided after a while.
Priests smiled at me as I walked to the main premises and indicated me to sit inside. The prayer ceremonies had begun. Young guys clad in white attire sang fervently and beautifully. The tranquillity that spread mixed well with the aroma that filled the room. I loved the simple yet elegant design of the hall. I walked out after a while to receive the prasad, which was very delicious.
Exploring the Little Market around
It was 9 PM and although I was damn sleepy, my curiosity of being in a new place prevailed and I was out in the little market. Also, there was no mobile network or any distraction to engage me. Little shops were lined up cosily selling the items for the pilgrimage. There were many small shops selling local food.
This shop where there was milk boiling in a large cauldron caught my attention. The owner smiled at me warmly and asked. 'Do you want to try some sweets or hot milk?'
I bought milk which came with some favour. He chatted with me as I sat in his shop. He told me that he was a poet, and some of his poems had been used in old Bollywood movies. He became happy when I told him that I used to write a few and that I was a travel blogger.
We bonded over our love for writing and poetry. I bid him good night after a while and walked back to my room. I was so tired that I was probably asleep in less than 5 minutes.
Next morning, I met many people who were headed to the treks. I went to the temple premises to check out. A few people smiled and wished me good luck for my endeavours.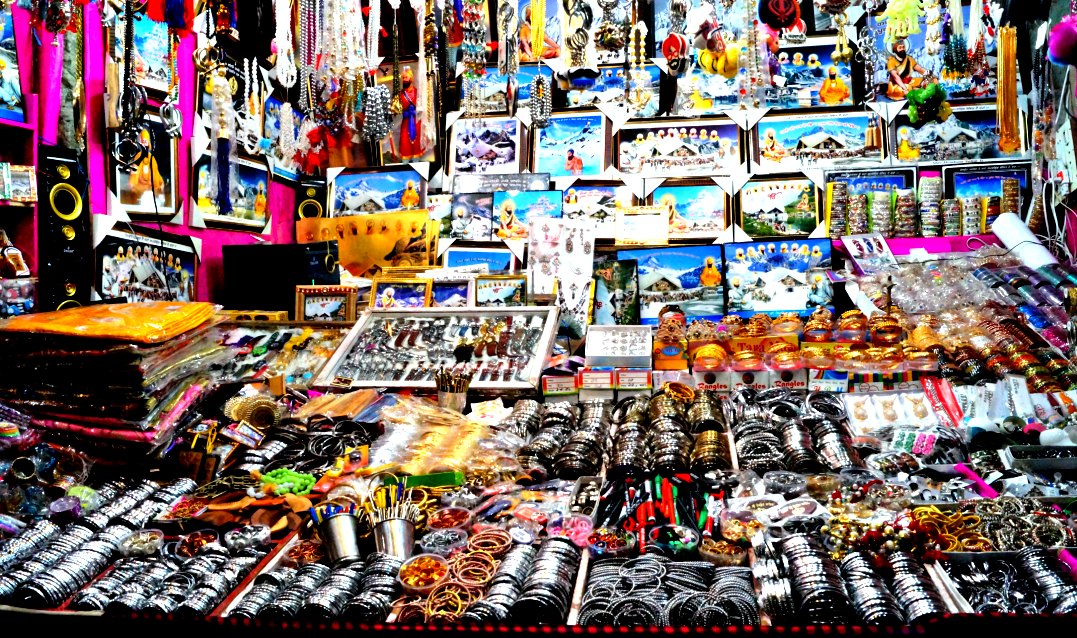 As the cool wind soothed, I walked towards the permit office to begin my trek to Ghangaria village with a satisfactory smile on my face. The accommodation was basic but very comfortable and most importantly hygienic. The food was simple and fulfilling.
But what would remain with me is the experience itself – a peek into a culture that I was not aware, the positive aura of the quaint village, my initial awkwardness to ending up meeting some cool people who turned out to be really warm.
Alternate hotels in Govind Ghat
There are plenty of options for Govind Ghat hotels if you don't want to stay in the Gurudwara. There are many hotels in the budget range, which you can book directly.
Joshimath
Also, you can stay in Joshimath if you want. The distance from Joshimath to Govind Ghat is about 30km, and there are plenty of shared taxis that ply often, so you can base yourself in Joshimath. There are many hotels in Joshimath in all budget ranges.
The town is small, but very lovely, offering gorgeous views of the valleys. Many hotels provide stunning, panoramic views of the snow-capped Himalayan mountains.
Check out The Sleeping Beauty Hotel, which is an excellent budget hotel in a great location. Other budget hotels in Joshimath are Mountain Studio and The Snow City.
If you want to enjoy a wonderful stay in resorts, there are many resorts in Joshimath. Check out BlueBellsCottage and (mid-range), the beautiful Tattva Resorts, Mountain Rover and Shivalik Camps & Resort if you want to also try camping in the Himalayas.
Read the next stories of my treks here:
Ghangaria – A Trek to the Post Card Village
A Trek to the Lake of Snow – Hemkund Sahib
I did all these treks by myself spending under 2500 INR. Read my complete travel guide to help you plan these wonderful treks.
The Only Valley of Flowers Trek Guide You will Need!
Share the Love. Pin this post!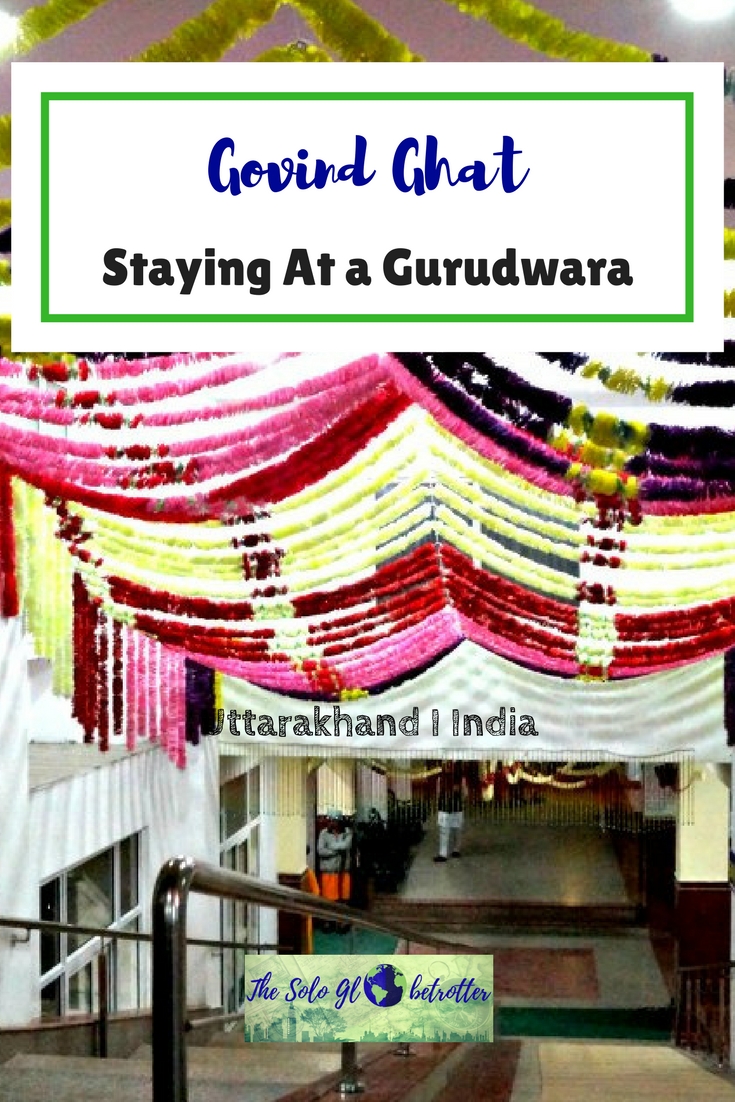 Connect with me on Facebook, Twitter, and Instagram for travel stories.
Subscribe to My Blog Posts for Travel Inspiration, Tips, Travel Guides & Stories. No Spam!