If you are one of those contemplating the question Is Wroclaw worth visiting, you have come to the right place to find the answers.
Because everyone traveling to Poland would have Krakow and Warsaw on their itineraries, but many skip Wroclaw, which is unfortunate.
I was hesitant too, but I ended up spending 4 days in Wroclaw, and it turned out to be one of my best decisions.
There are plenty of reasons why you should visit Wroclaw, and in this post, I hope to dispel your doubts about this beautiful city.
Is Wroclaw Worth Visiting?
Wroclaw is colourful and pretty
Not that the other towns in Poland are not vibrant, but Wroclaw is one level above when it comes to being pretty.
The medieval architecture is simply brilliant, whether it is an old office building or a magnificent palace. But what stands out are the colours.
I guess much of it goes to the islands, especially the Cathedral island, the Oder river and the old town area.
Medieval architecture is one of the best in Europe, but more than the design, the colours of these monuments make the city attractive.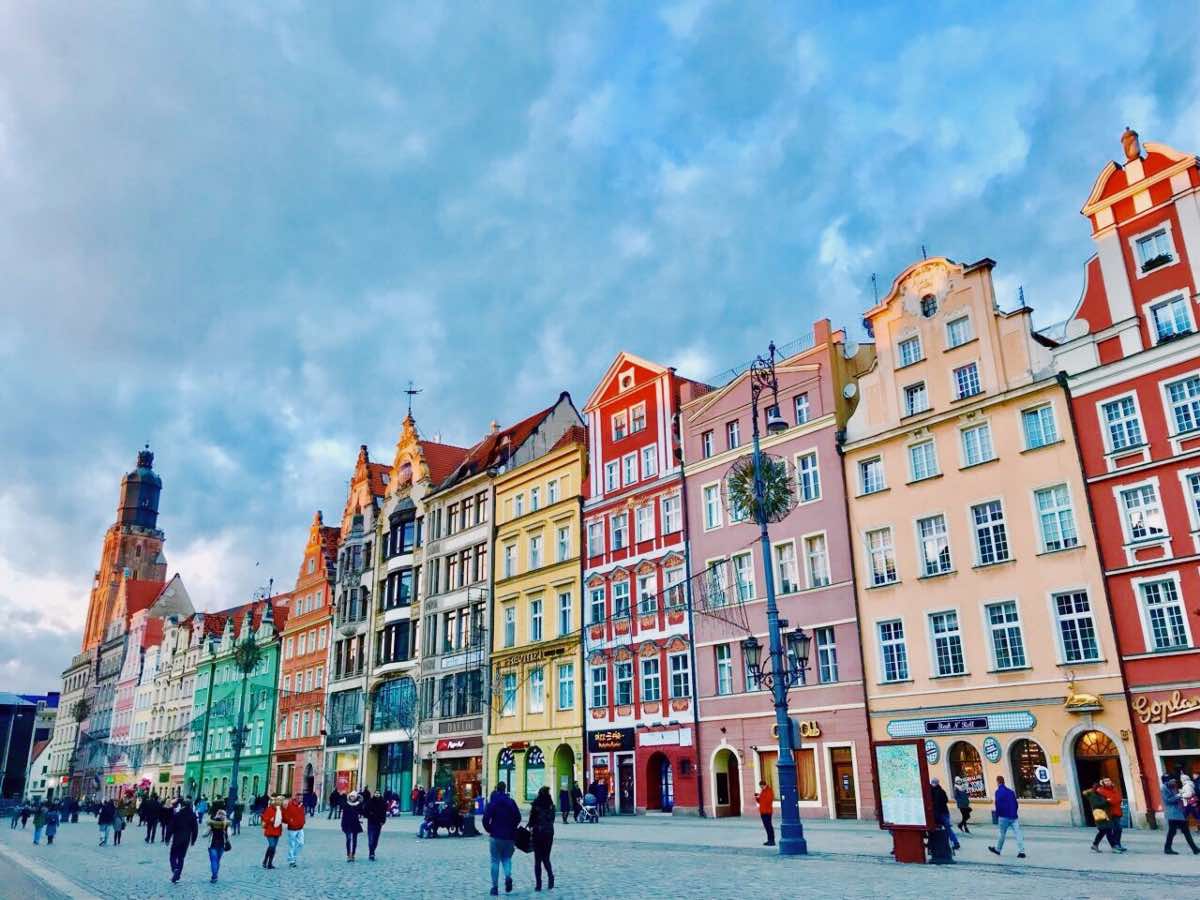 You will be amazed by your first glimpses of the town the moment you step into the old town, the market square or the Cathedral Island, as you will be swayed by the vivid colours ranging from pink to bright blue to red.
No matter what the weather is, the vibrant colours kill keep up your spirits welcoming you to check out the attractions. I love colours, and if you are like me, this is one of the main reasons to visit Wroclaw.
Wroclaw is a city of Dwarfs
Wroclaw is unique, thanks to more than 400 dwarf statues inhabiting the city, along with its wonderful people. It makes Wroclaw the only city in the world home to these gnomes.
And not just that, the history of the origin of these hundreds of dwarfs is pretty interesting.
These dwarfs are the symbols of protest, which began appearing at the time of communist rule.
A local movement called the Underground Orange Alternative started installing these dwarfs as a way of rebelling against the oppression of the rulers, and thus becoming figures of freedom eventually.
Today, dwarf hunting is a serious business for travelers visiting Wroclaw. You can get dwarf maps at your hostels or hotels, and start tracing these unique dwarfs scattered over the town.
Each of them is quirky, funny and full of expressions, which makes gnome hunting a memorable experience in the city. If you are wondering is Wroclaw worth visiting, these little people should definitely convince you.
Editor's note: 35 Best Things to do in Gdansk
Wroclaw is a city of youth
My Wroclaw walking tour guide told me that the city is home to more than 2 million students. It is because, the city boasts of the country's oldest educational institution the University of Wroclaw, which is at least 300 years old.
Its architecture is totally medieval style, with its halls and classrooms looking straight from some grand ancient building.
This makes students from all over the world make a beeline to Wroclaw, thanks to the vibrant atmosphere.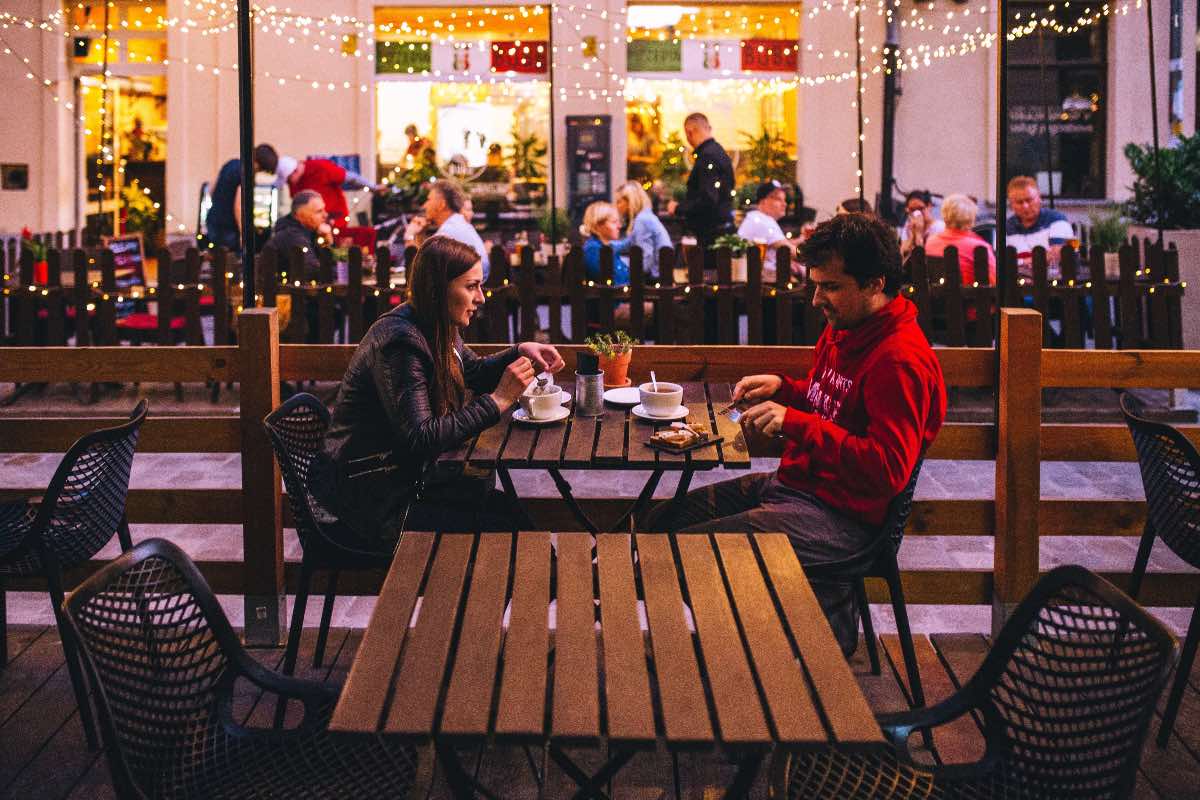 Also because of this, the city carries the energy of the bustling students hanging around adding fun – whether in local streets, cafes or bars, making Wroclaw interesting enough.
Probably, this is also what makes Wroclaw a cultural and intellectual hub.
Wroclaw is one of the liveliest cities of Poland
I don't know if the youth make the place alive and kicking or the buzz exists because of the student community, either way, Wroclaw's energy is hard to miss.
Even if you are going to be in Wroclaw for a day, the city's bundle of spirits will grow on you quickly.
There are plenty of streets home to the liveliest bars, cafes, restaurants and shops that seem to be full and kicking almost all the time, which is hard to believe sometimes!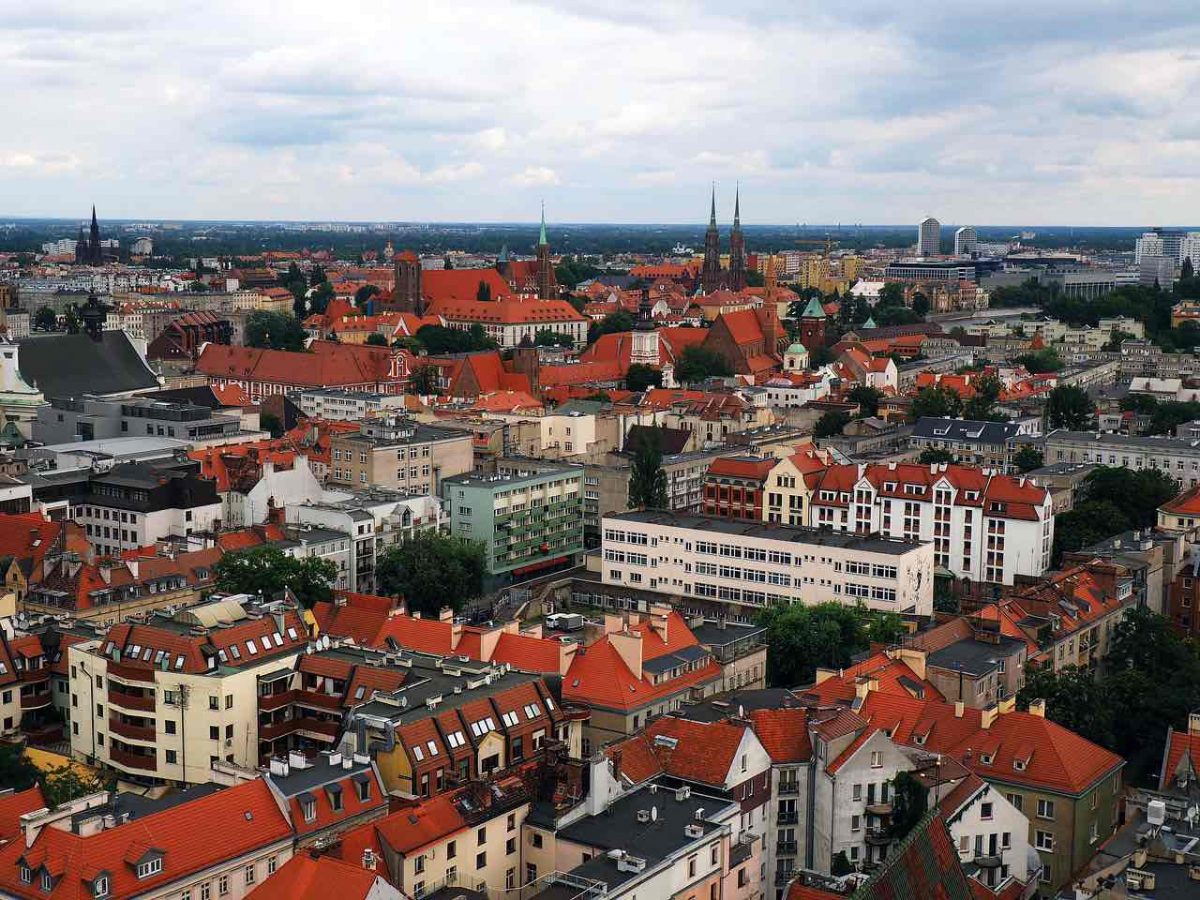 You will see the streets dotted with performers captivating their audience, music everywhere you go, and the sounds of party, laughter and fun that you can't seem to miss.
Did you know? Wroclaw is the musical heart of Poland and a stage for musicians who host several musical festivals like Polish Contemporary Music. Thanks to the plenty of dream-like colourful places,
Wroclaw is a favourite among couples looking for a romantic city break or a weekend trip. Is Wroclaw worth visiting?
Well, if liveliness entices you, then you wouldn't want to miss given yourself a chance in experiencing the city.
Editor's note: 21 Amazing things to see in Wroclaw
Wroclaw is cosy and compact
Not only is Wroclaw lively and modern, but it's also cosy to travel, hang out and explore, most of it on foot. In fact, I hardly used any mode of transport, because going around Wroclaw was so smooth and easy.
All the places worth visiting are located within walking distance from each other, making it convenient for walking.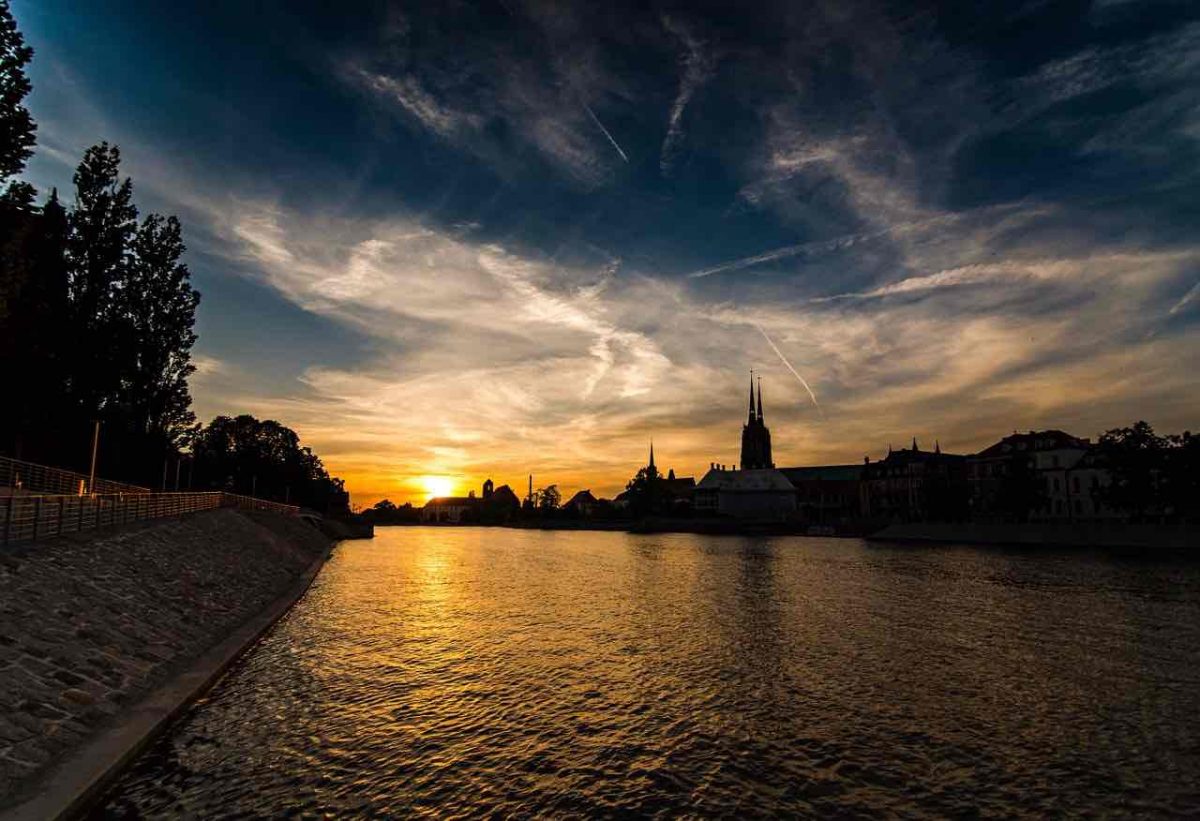 The market square and the old town are lined with plenty of antique-looking cobbled stone streets consisting of many turns and twists.
They lead to many wonderful alleys that can only be best discovered by getting lost. In the old town, all the attractions are close by, and thus, if you are short on time, you don't have to worry about missing the town.
You can explore a lot if you spend just 2 days in Wroclaw, making it perfect for weekend city breaks.
If you get tired of walking, there are plenty of chairs to sit and watch Wroclaw go by. You can also easily get on trams if you want to avoid walking.
Wroclaw is cheap
Just like everywhere else in Poland, Wroclaw is quite affordable and easy on pockets for travelers. If you are a budget traveler, then expenses shouldn't stop you at all from planning a trip to Wroclaw.
You can easily cover your food, stay and transportation per day within 25 USD per person per day, which is relatively far cheaper compared to other cities.
So if you are thinking is Wroclaw worth visiting because of the travel budget, then I'd say that you shouldn't worry.
Recommended for you: 17 Amazing Day Trips From Wroclaw That You Can Plan
Wroclaw is less touristy than other cities
Wroclaw might be one of the largest cities in Poland, but as I said at the beginning, it is not on the travelers list, as visitors generally prefer Krakow and Warsaw over this.
So Wroclaw is not as crowded as the other cities, and hence you might enjoy the city if you prefer fewer crowds. If you are a fan of going off the beaten path, then this is one of the reasons why Wroclaw is worth visiting.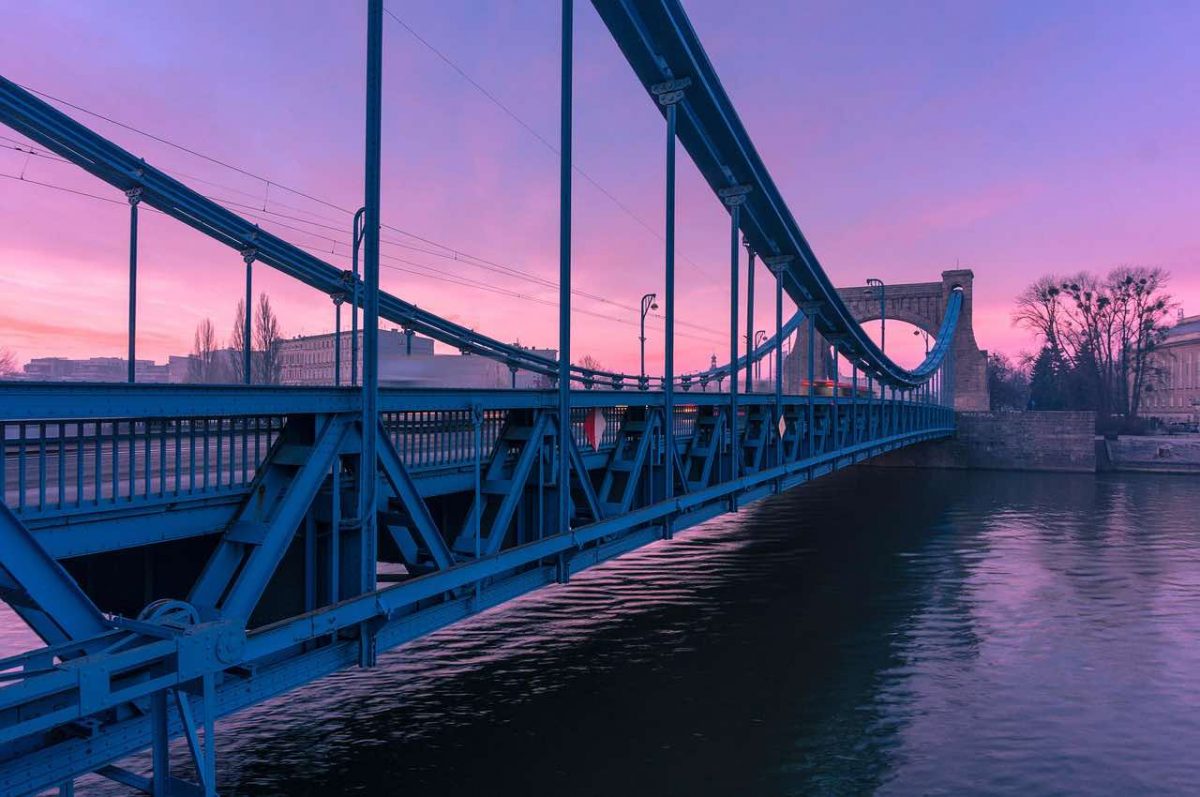 Especially if you are here during the non-touristy seasons, you get all the places almost to yourself, not to forget cheaper prices on accommodation.
Maybe before it is going to start drawing crowds in large numbers(which looks like the case), you should consider planning a trip to Wroclaw to experience a non-touristy, people-welcoming place.
Wroclaw is where you can find delicious Polish food
When you travel in Poland or even when you are planning a trip, you have to add tasting Polish food on your itinerary.
Because whether you are a foodie or not, you will come across raving reviews about Polish food, and trust me, when they tell food in Poland is fantastic, they all mean it.
And Wroclaw is one of those cities where you should spend some time checking out your favourite cuisines.
The sumptuous Polish dumplings or Pierogi is the most well-known food, which you can try everywhere, but I would recommend you to try them in milk bars, where the taste is more authentic and cheaper.
Bigos, a traditional stew made of meat or vegetables is another popular food that you must try. I loved the simple yet incredibly excellent Beetroot soup, which goes well with the dumplings. So is Wroclaw worth visiting? Yes, gimme the food!
Is Wroclaw Worth Visiting – Final Thoughts
I'd say that the answer is yes! And if you have about 2 days on your itinerary, I guess it's worth spending them in Wroclaw. One day in Wroclaw is also fine to get to know the highlights of the city, although it would be less. Whatever the number of days is, Wroclaw is definitely worth visiting on your Poland trip.
OTHER POLAND POSTS THAT YOU SHOULD CHECK OUT