Warsaw, Poland's capital is one of the quirkiest cities I have been to. The city is a gateway to the country's rich history, architecture, culture, food, drinks and social life. You can spend 3 days in Warsaw in the blink of your eyes, thanks to the buzzing student community and the youth in the city that welcomes tourists and entices you to unravel your quirky side.
Warsaw is a totally cool city for traveling alone. So if you are wondering if Warsaw is safe for solo travel, it definitely is. I spent about 6 days in this wonderful city alone and not for once did I have to be on my toes or felt uncomfortable.
On the contrary, I found some warm locals that made me feel at home, and I ended up making friends.
This post will help you plan your 3 days in Warsaw without feeling overwhelmed or packed. Read further to check out all the possible Warsaw itineraries.
How to Spend 3 Days In Warsaw
3 days in Warsaw gives you enough time to get comfortable, rest and also cover all the major attractions.
Day 1 in Warsaw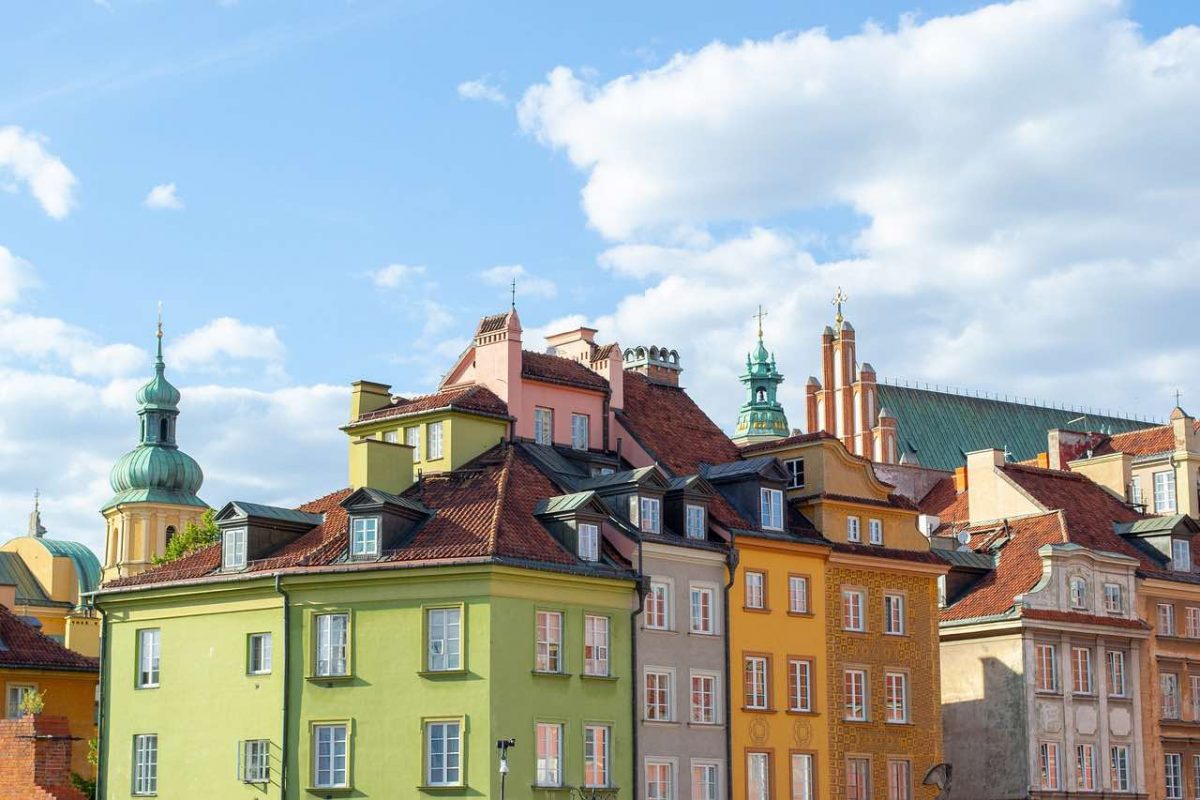 You can begin your first day in Warsaw by tracing the Royal Route, which is one of the best places to visit in Warsaw.
You could cover the significant points of interest including the old town, the Palace square which is home to Royal Castle, Piłsudski Square, and other monuments.
You will need about a half-day to get a glimpse of these monuments or more depending on your interest in architecture and history. It is best to begin your day early to check out leisurely.
For lunch, you can check out many restaurants in the market square, which serve some delicious Polish cuisine. If you want to go to the famous milk bars, then there are a few close to Marie Curie's museum.
If this sounds too packed, you can just stick to the old town and the places around it. I would recommend you to opt for a bus tour of the old town, which would cover all the highlights.
The tours last for 2.5 hours, leaving with you the rest of the day to check other attractions including the museums.
In the afternoon, if you want to explore Wilanow Palace, opt for this private tour, which has great reviews and is worth your money.
Alternatively, you can spend the first afternoon in Warsaw checking out Warsaw city Museum, which is the perfect way to get introduced to the city's history.
If museums aren't your thing, you can head to the vibrant Praga district next after the tour, and spend the evening/night by the Vistula.
Looking for some quirk attractions in the city? Then Check out 35 quirky and unusual things to do in Warsaw.
One day in Warsaw is not much of time, so if you have just 24 hours in the city, cover the highlights of the old town on a quick early morning walking town and then one of the neighbourhoods.
Day 2 in Warsaw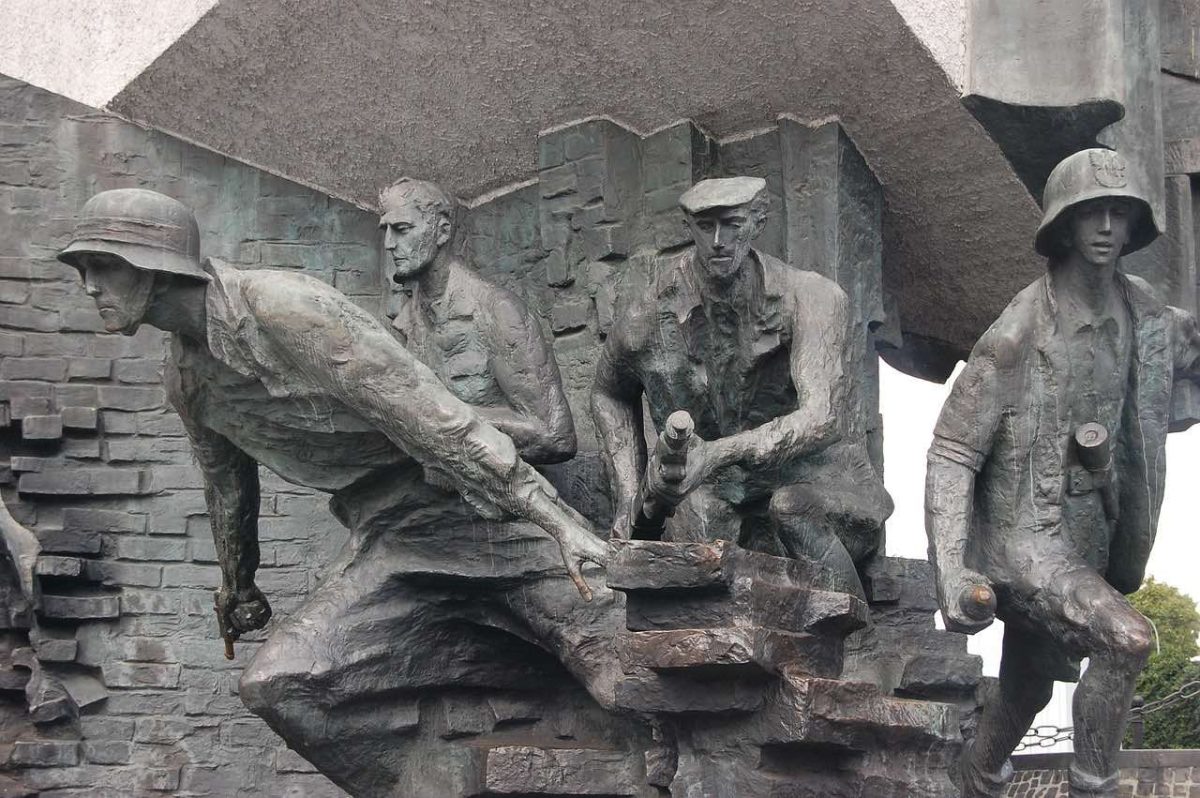 2 days in Warsaw would leave room to explore a few museums as well as include some sights like parks or food tour.
You can head to the Warsaw Uprising Museum in the morning and then head to Praga if you skipped it on Day 1. Alternatively, head to the Palace of Culture and Science or exploring the shopping streets.
There are some amazing restaurants in the area to try some excellent cuisines including the Polish dumplings or Pierogis.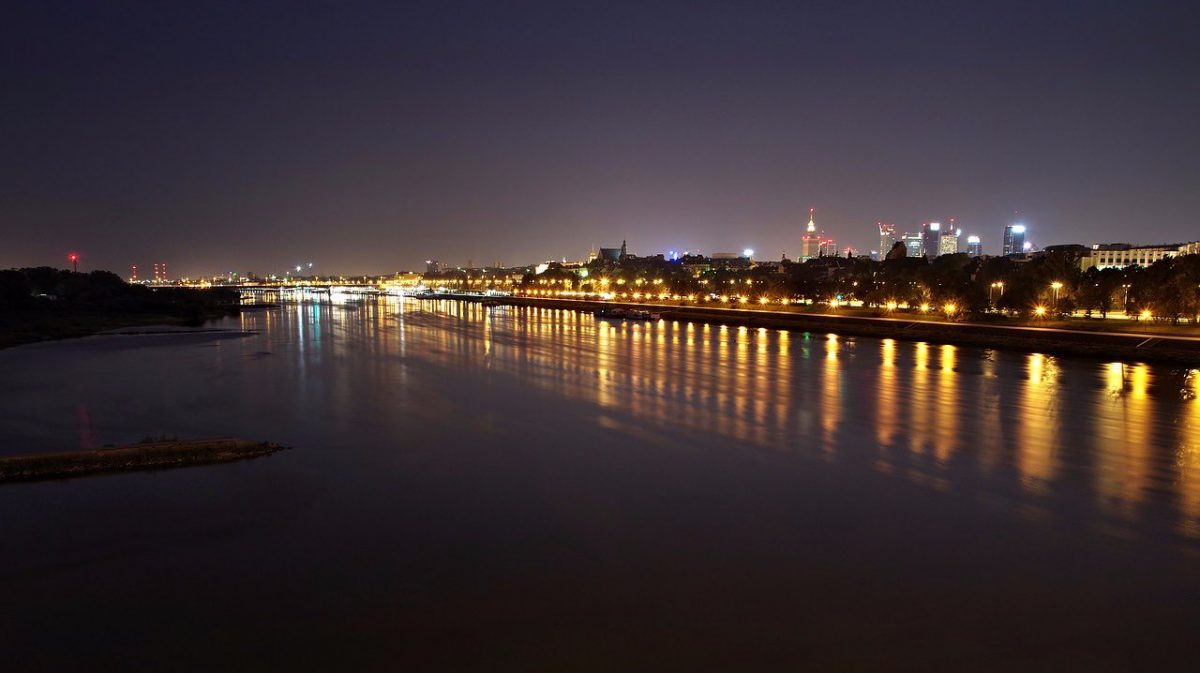 In the evening, take a boat trip on the Vistula river if you spent your afternoon in Praga. Or head back to Palace square in the old town around sunset.
Climb St. Anne's tower at the centre of the old town in the evening to witness splendid panoramic views of Warsaw from the top.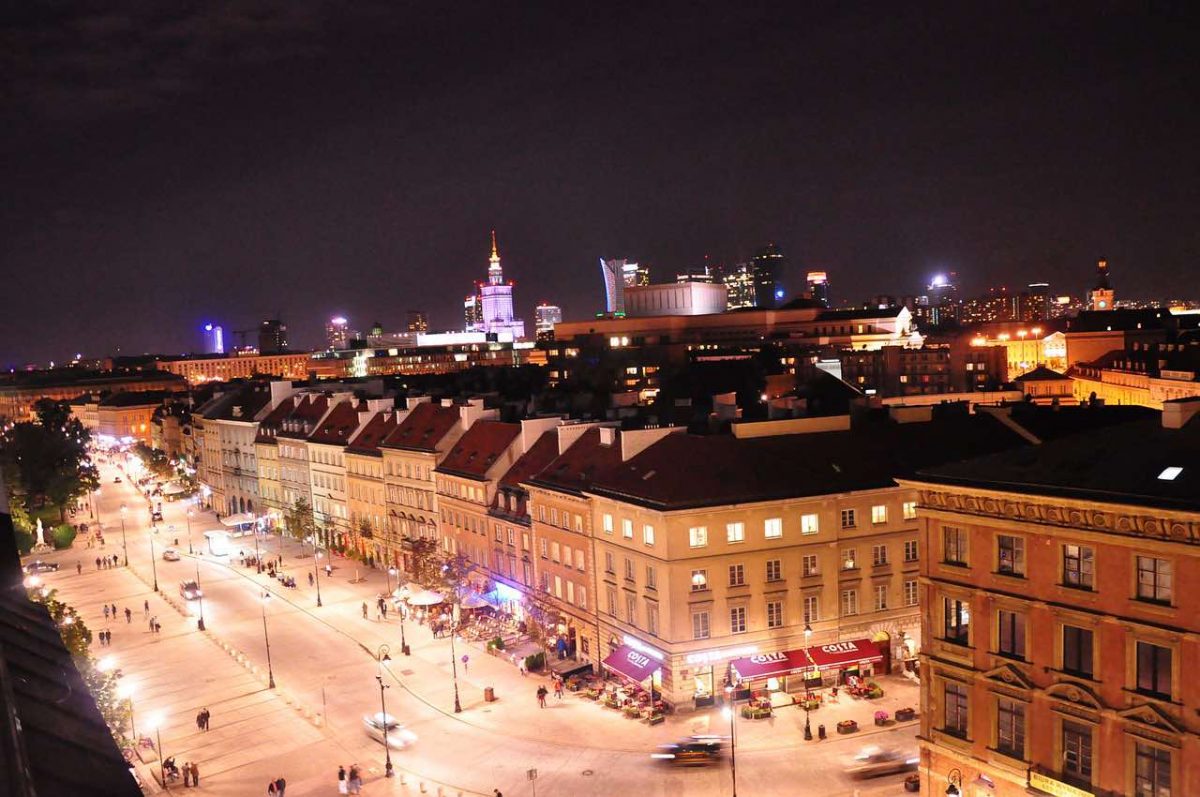 Once the evening sets in, it is time to hear the legendary composer Chopin. There are a few concerts in the old town every day, where you can listen to some of his best compositions.
Spending 2 days in Warsaw will let you see the highlights without feeling too compromised. Ideal if you don't want to skip the city but also don't have much time to give.
Day 3 In Warsaw
If you are interested in finding out more about the history of Jews in Warsaw, take a private tour of Warsaw Ghetto in the morning after your breakfast. Then head to the two cemeteries Okopowa and Powazkowski.
Or you can head to Warsaw library garden to get some fantastic views of the city's skyline.
Poland is known for its signature Vodka, so if you are interested in learning a thing or two, visit Koneser Vodka Distillery, where you can see how Poland's favourite drink is made.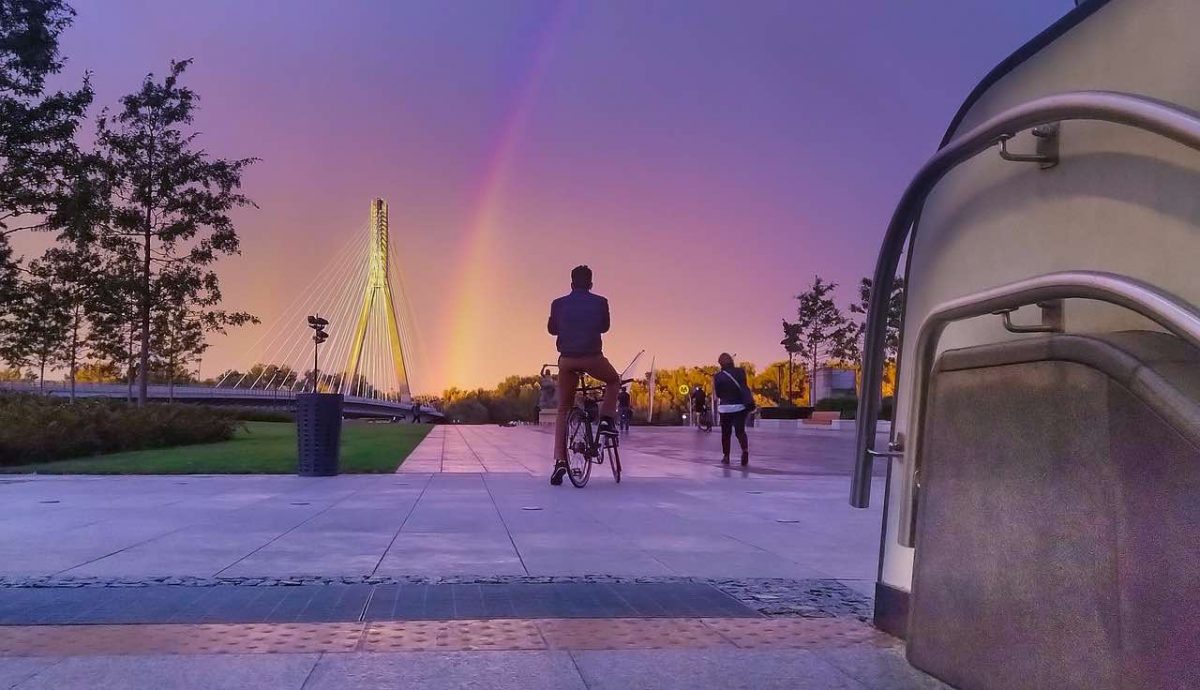 In the evening, take a stroll in Lazienki Park, the largest park of Warsaw and watch as it comes to life when people start pouring in as the day ends to relax and unwind.
There is also a Skaryszewski park if you want to spend more time enjoying a leisurely walk.
3 Days in Warsaw – Some tips
Warsaw is a big city, and if you don't plan ahead, you will feel overwhelmed and rushed, which might also exhaust you. This Warsaw itinerary is not packed and is ideal to slowly get to know the city.
In short, to make the best use of your 3 days in Warsaw, keep a day for the old town and around, a day for museums of your choice, and another day to explore modern neighbourhoods of Warsaw including Praga district.
If you have more days to spare or want something different, check these 21 amazing day trips from Warsaw to accommodate one or two of them.
Warsaw Travel Card
There is a Warsaw transport card, which can be bought for 24 hours, and costs 15 PLN. You can travel on any tram and bus after activating it, for 24 hours.
The travel card is available at tourist information counters at the airport, Warsaw Glowny railway station and sometimes at your hotel.
Recommended – 20+ Insane and Free Things To Do In Krakow
Warsaw Tourist Card
If you want a discount on Warsaw attractions along with free public transportation, you can check out Warsaw tourist card. This depends on how you prefer to travel.
Warsaw pass gives you free admission to some museums like the POLIN Museum. I wouldn't recommend this to people traveling on a limited budget and independent travelers.
Recommended – How to explore World's Largest Castle Malbork
Bonus – Some Cool Facts About Warsaw
Well, if you are continuing to read, I guess Warsaw has piqued your curiosity. Well, in that case, here are some cool Warsaw facts that I thought you might find interesting.
Warsaw is the 10th largest city in Europe, also the city with the most traffic congestion in Europe.
Warsaw is called the Phoenix City, due to the fact that almost the entire city was destroyed during World War II
Warsaw is home to the world's narrowest house, The Keret House – More on this later.
Warsaw is home to more than 70 museums and more than 80 parks.
Warsaw adores music – There are more than dozens of musical concerts and performances happening all over the city every day.
The first woman to win the Nobel Prize, Marie Curie, was born in Warsaw.
Poland's longest bridge, the Siekierkowski Bridge is located in Warsaw
3 Days in Warsaw – Final thoughts
I would say that Warsaw decently deserves at least 3 days. 4 days would allow you to visit attractions with no rush at all.
You can easily explore Warsaw for 3 days and get to experience a taste of Poland before traveling to other cities in the country.
Below are more travel resources to plan a trip to Europe!
Please note: This post contains affiliate links, meaning I may earn a commission if you make a purchase by clicking a link (at no extra cost to you). Learn more.