There are many awesome things to do in Julian, the small mountain town, tucked away in the pretty Laguna Mountains, known to all for its juicy apples, ciders, and pies.
Whether you are looking to experience a small mountain town charm or country friendliness in Southern California, want to feel like you have traveled back in time to the 19th century, or you are looking for a holiday filled with lots of eating and drinking, it is possible to do all these in Julian.
The rustic Wild West facades along Main Street will showcase the Gold Rush history of Julian while you will be drawn to the aromatic pies being made in the many bakeries and cafes.
Located 60 miles northeast of San Diego and about a 3-hour drive southeast of Los Angeles, Julian is one of the popular day trips from both cities.
Whether you're making a day trip or plan to stay longer, what to do in Julian includes more than apple orchards.
Read on to discover the top things to do in Julian. I've put together the top attractions in Julian, CA, including places to stay, and how to get there.
TOP THINGS TO DO IN JULIAN CA
GO APPLE PICKING IN JULIAN
One of my favourite things to do in Julian is apple picking. Did you know? Julian is one of the best apple picking destinations in California.
If you've never done apple picking before, Julian is the place to experience it. Thanks to the gorgeous setting of the apple orchards amidst beautiful flower fields, it is also one of the romantic things to do in Julian.
Apple picking is also a family activity that you can enjoy with kids. Note that this is a seasonal activity, with the peak apple season being the fall months of September, October and November.
Most apple orchards are open only during the weekends from Friday through Sunday, so plan accordingly.
Recommended – 35 Best Things To Do In Solvang, California's Danish Town
If you are here in summer, from July through October, there are berry farms where you can pick strawberries, blackberries, and raspberries.
There are many popular u-pick apple orchards in the area. On the picking tour, most orchards provide bags or baskets to fill and poles to grab apples off of the apple trees.
Here are some of the places I recommend for picking.
Volcan Valley Apple Farm – The largest orchard in Julian is Volcan Valley Apple Farm. It is the most visited and a popular farm attracting thousands of visitors. You get to explore the beautiful vast expanse of orchards home to over 8000 apple trees.
Apple Starr Orchard – Apple Starr Orchard is great for picking some organic apples and also pears.
Calico Ranch Orchard – It is one of the oldest apple orchards in the town, established in the 1930s. It is a family-run apple and pear orchard located just outside Julian that has been continuously in operation all these decades. You can also shop for fresh and delicious cider made by them.
Julian Orchard Drive – Julian Farm & Orchard, run by the Julian Mining Company, is home to not only just apple orchards but also raspberries and blackberries that you can pick.
This farm is great to enjoy if you are with kids as they have many indoor and outdoor games and a zoo too.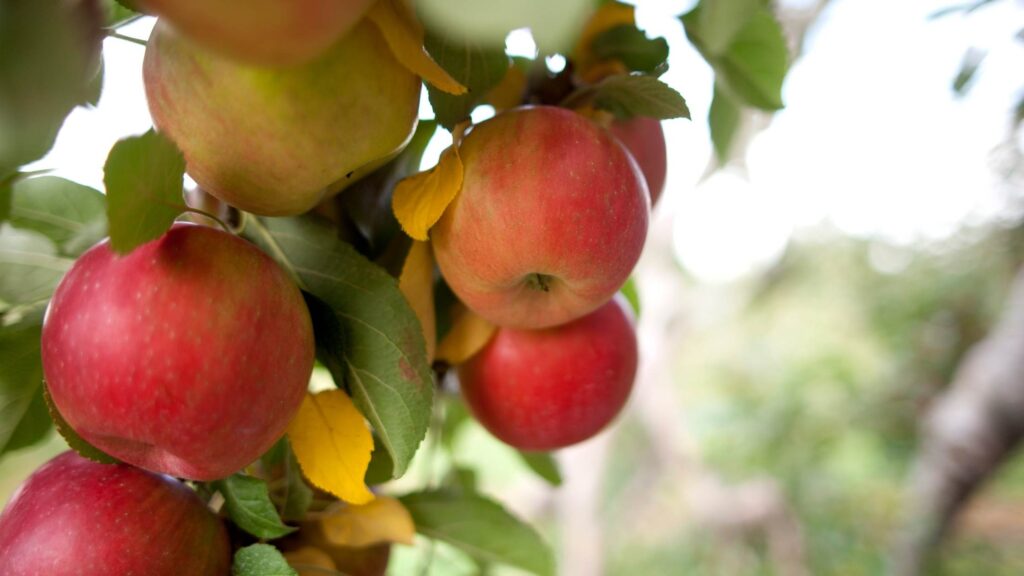 You can get to understand this mountain town's rich background better through the museum's impressive collection of mining artefacts, period clothing, gold mining paraphernalia, a collection of Victorian pianos, household furnishings, and many historical photographs.
You can also take a stroll in the park around the museum, which is a popular spot for picnics.
GO ON A SELF-GUIDED HISTORIC WALKING TOUR
One of the top things to do in Julian is soaking all its rich history, which will transport you to the 19th century. You can do this by going on a self-guided tour for free, or by joining a guided walking tour.
I'd suggest you pick a map for the self-tour, or better, head to the main street and check around as most of the buildings are a testimony of the past.
Julian is the only place in San Diego where the gold rush happened in 1870, evidence of which you will see all around.
Recommended – 25 Top Gold Rush Towns In California You Should Visit At Least Once
The western-style facades on the main street in its historic downtown area will give you the vibes of the Wild West.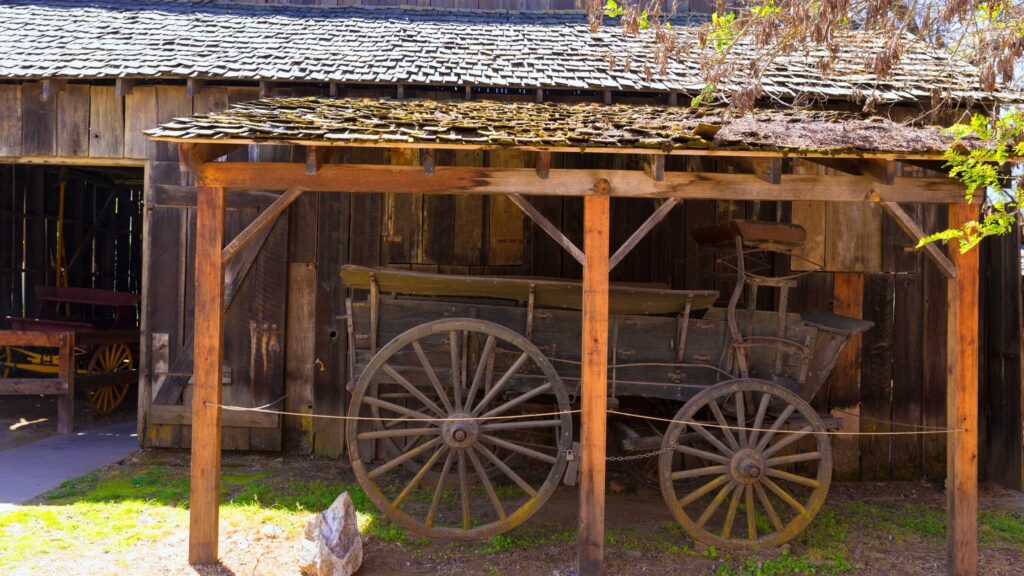 On the official Julian website, there is a list of historic buildings and landmarks that you can explore on foot.
Some of the notables are Julian Town Hall, F.A. DeLuca Residence and Store, Hotel Robinson, Wilcox Building, Julian Jail, Pioneer Cemetery, Wheelbarrow Odometer, and Bailey-King House.
Among the ones I liked is Julian Gold Rush Hotel, a national historic landmark dating back to 1890.
GET TO KNOW THE HISTORY AT JULIAN PIONEER MUSEUM
There is no place better than the Julian Pioneer Museum, which is one of the top things to do in Julian to know about the town's rich history.
The Julian Pioneer Museum is a small, local history museum housed in an 1800s blacksmith shop.
The exhibits and many artefacts will give you glimpses of the experience of the life of a small California mining town inhabited by the Indigenous Americans who once lived in the Julian area.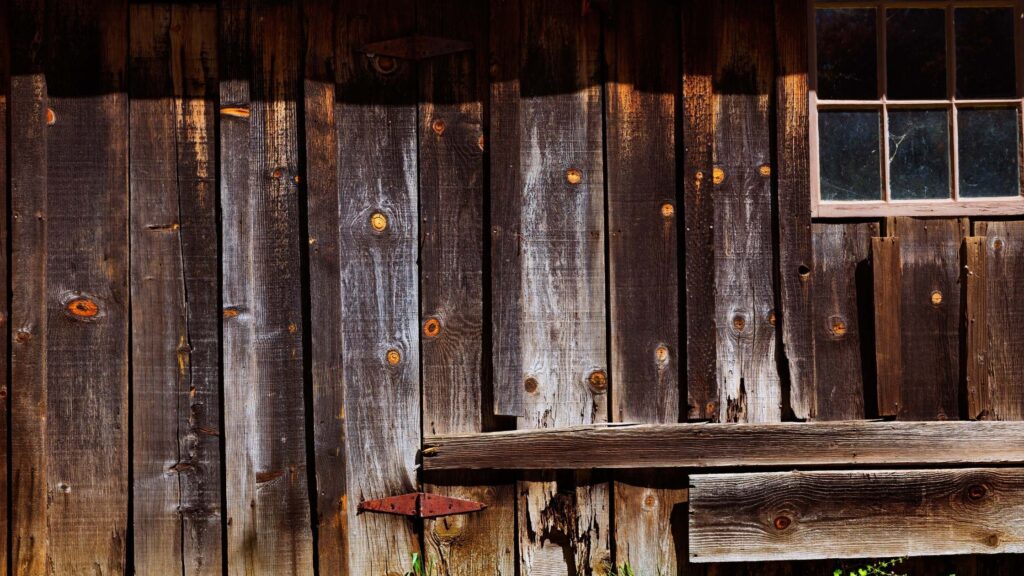 The Gold Rush era began in 1870 in this region changing the history of San Diego County.
But the gold rush only lasted 30 years, with Julian eventually becoming a farming community known for its many fruits, including apples, berries, and peaches.
Opening hours – Thursday to Sunday – 10 AM to 4 PM (closed from Monday to Wednesday)
TOUR A GOLD MINE
Julian has a short but rich history of gold mining, running from 1870 to 1900. One of the top things to do in Julian to relive the rich history of gold mining is to join tours of the gold mines.
There were 200 gold mines in operation in the area of Julian during this period.
If you've ever wanted to tour a gold mine, you can do so via Eagle mining company, a service provider offering tours to many gold mines in Julian.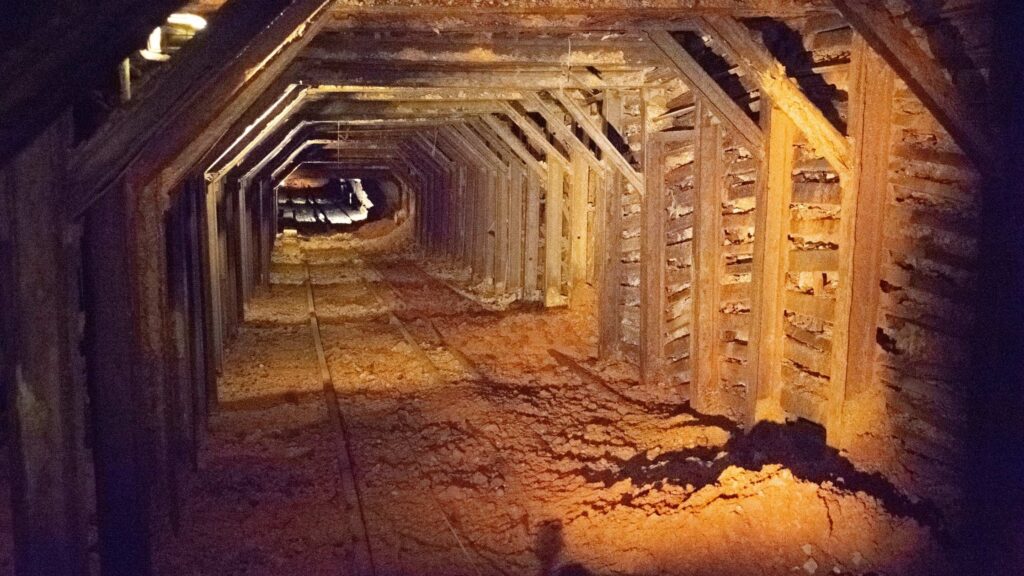 The tours mostly provide access to the museum, underground tunnels, and gold panning areas. After the tour, you can enjoy a picnic lunch on the historic grounds.
The Eagle and High Point Gold Mine is the most famous mine, a nicely restored historical gold mine home to 4,000 feet of tunnels and 11 levels, with a maximum depth of 425 feet.
Recommended – 35 Fantastic Things To Do In Point Reyes, California
The tours, which last about 1 hour, explore the Old Hardrock Tunnels, restored to look like they did in the 1870s.
Visitors can learn about the history of the mine, and the dark and cramped conditions miners were subject to for 12 hours a day, including understanding the detailed process of mining.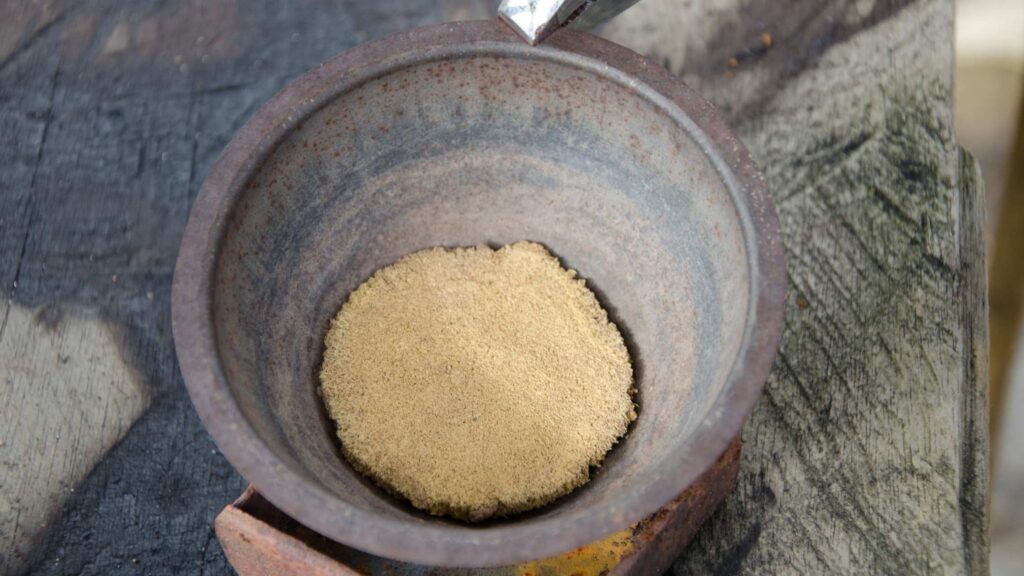 Another place that offers gold mining for kids and adults along with gem sluicing, but not gold mine tours are Julian Mining Company.
Opening hours – 10 AM to 4 PM
Entry – USD 10
DINE AT MINER'S DINER
One of the best things to do in Julian to appreciate its past is dining at Miner's Diner, one of the best and the oldest restaurants in Julian.
Located in the oldest building in the town, this diner, established in 1886, though restored, exudes the charm of the past.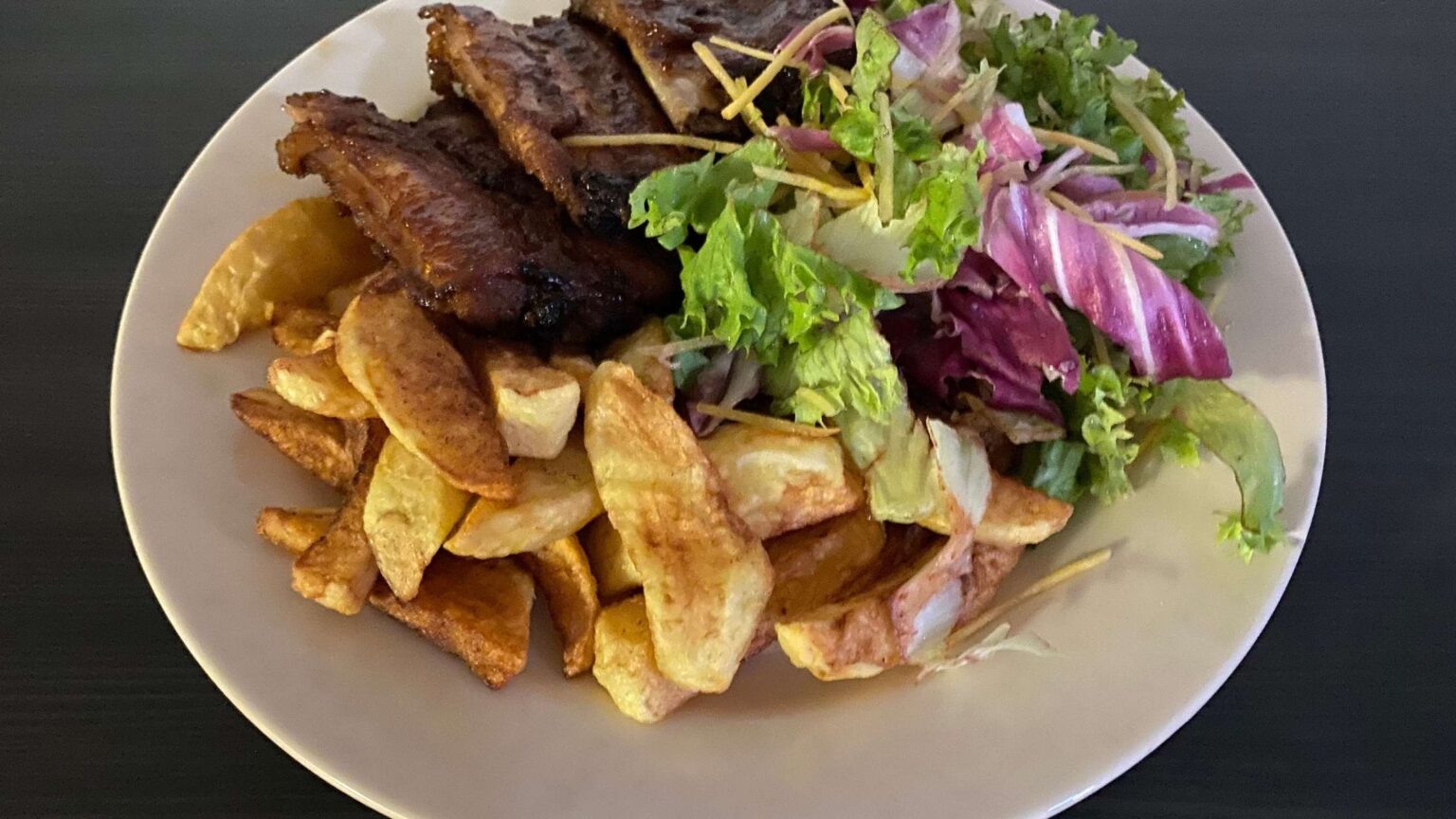 Thanks to the many original artefacts and the rustic decor comprising brick exposed walls, colourful booths, wooden display cabinets, unopened bottles of medicines and the small train moving around the dining area, the place looks from another era.
Try their unique hand-mixed milkshakes, sundaes, and their local sodas.
Burgers, hot dogs, sandwiches, and salads are available too.
SHOP FOR ANTIQUES IN JULIAN
Shopping is one of the top things to do in Julian that you cannot probably avoid, thanks to the array of artistic shops and boutiques scattered through the main street.
Whether you plan to take bits of the town for yourself or you plan or getting souvenirs, you will be spoilt for choice thanks to the many pretty gift shops, antiques and boutique stores.
If you are an antique collector, I recommend Wynola Junction Antiques & Collectibles, spanning 3500 sq. ft, where you can buy from over 30 dealers selling antiques, glassware, quilts, and tools.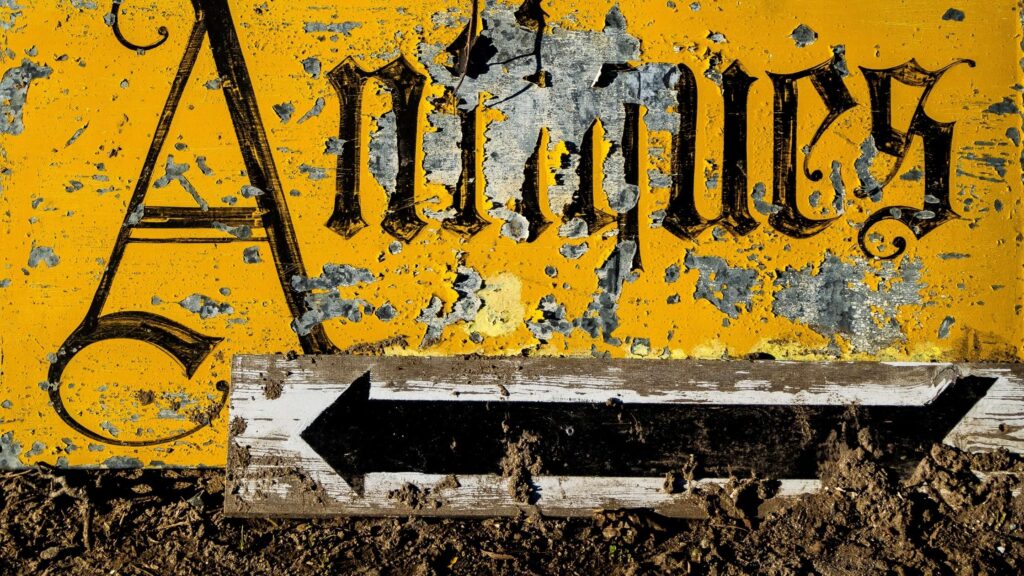 If you are looking for souvenirs, Crow and Lilac Gallery and Boutique is the most popular shop. They have an eclectic mix of vintage and handcrafted items, ranging from ceramic to art prints to oil paintings.
Also, look for beauty and body products such as soaps, body scrubs, and lotions here.
Warm Hearth, located on Main Street is another shop where you can buy local souvenirs, and also locally made jams, jellies, and barbecue sauces.
Recommended – 35 Top Things To Do In San Luis Obispo, California
MORE FUN THINGS TO DO IN JULIAN
TASTE THE DELICIOUS APPLE PIE
One of the top things to do in Julian for foodies is indulging in Apple Pie.
There are many amazing bakeries and cafes serving delicious apple pie. I recommend trying out Julian Pie Company, known for its original apple pie made with Granny Smith apples grown in their orchards in the backyards.
What makes the pie here special is trying out a scoop of ice cream or sauces with the pie. If you want something different, try their peach apple crumb and chicken pot pie.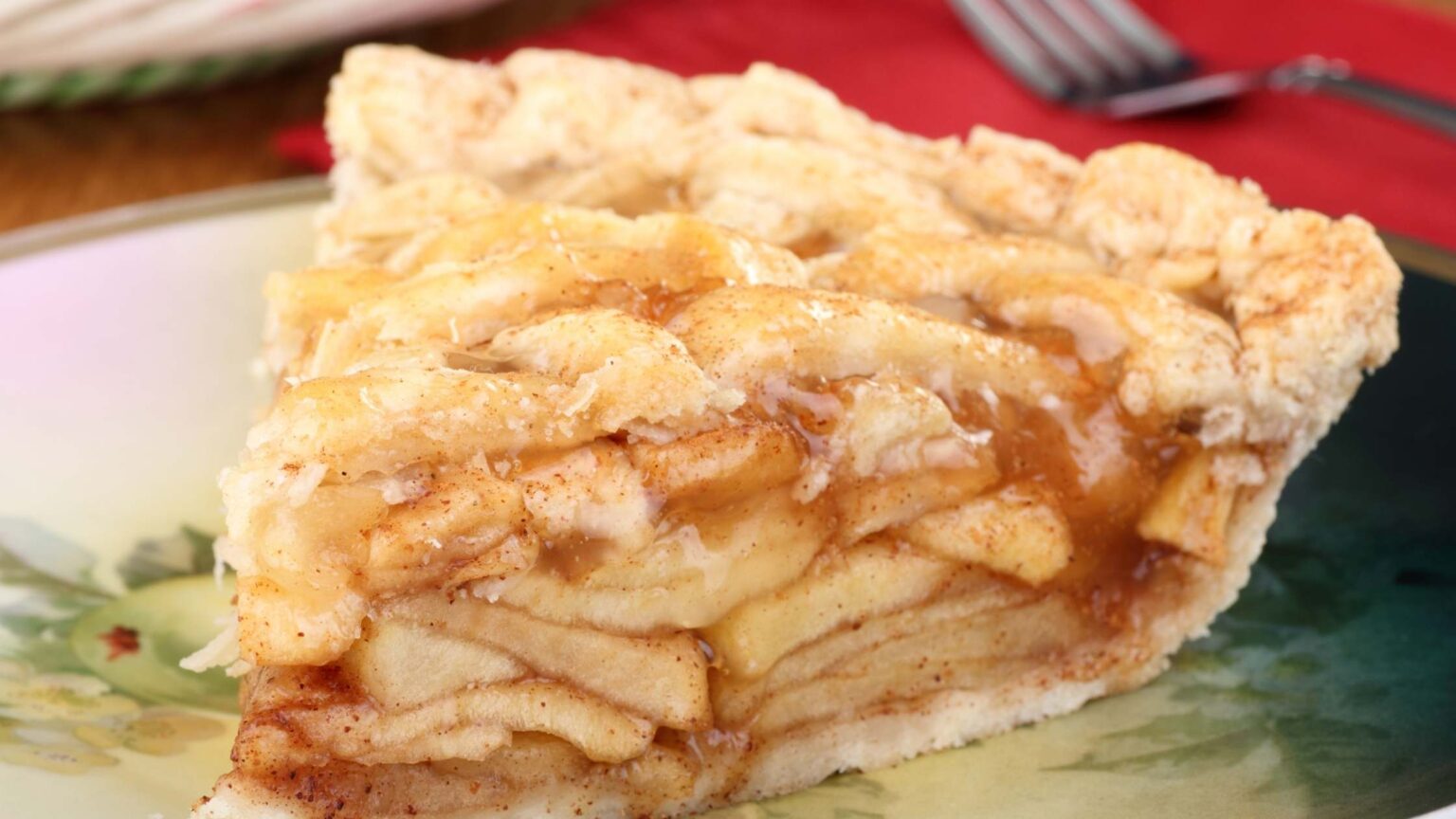 You can buy cider or coffee too and enjoy their bakes on their lovely patio.
The other exclusive place for a delicious pie is Mom's Pies. Both places serve large sized pies ideal for a snack. Both also sell frozen pies for you to take home.
TRY THE APPLE CIDER
For those of you who love cider, one of the fun things to do in Julian is tasting the exquisite Hard Apple Cider.
Julian Cider Mill is a popular place for trying different types of Julian Apple Cider. This family-owned place has been around for over 30 years, and here, you may get peeks into the process of making the cider, where they'll press cider on an antique press.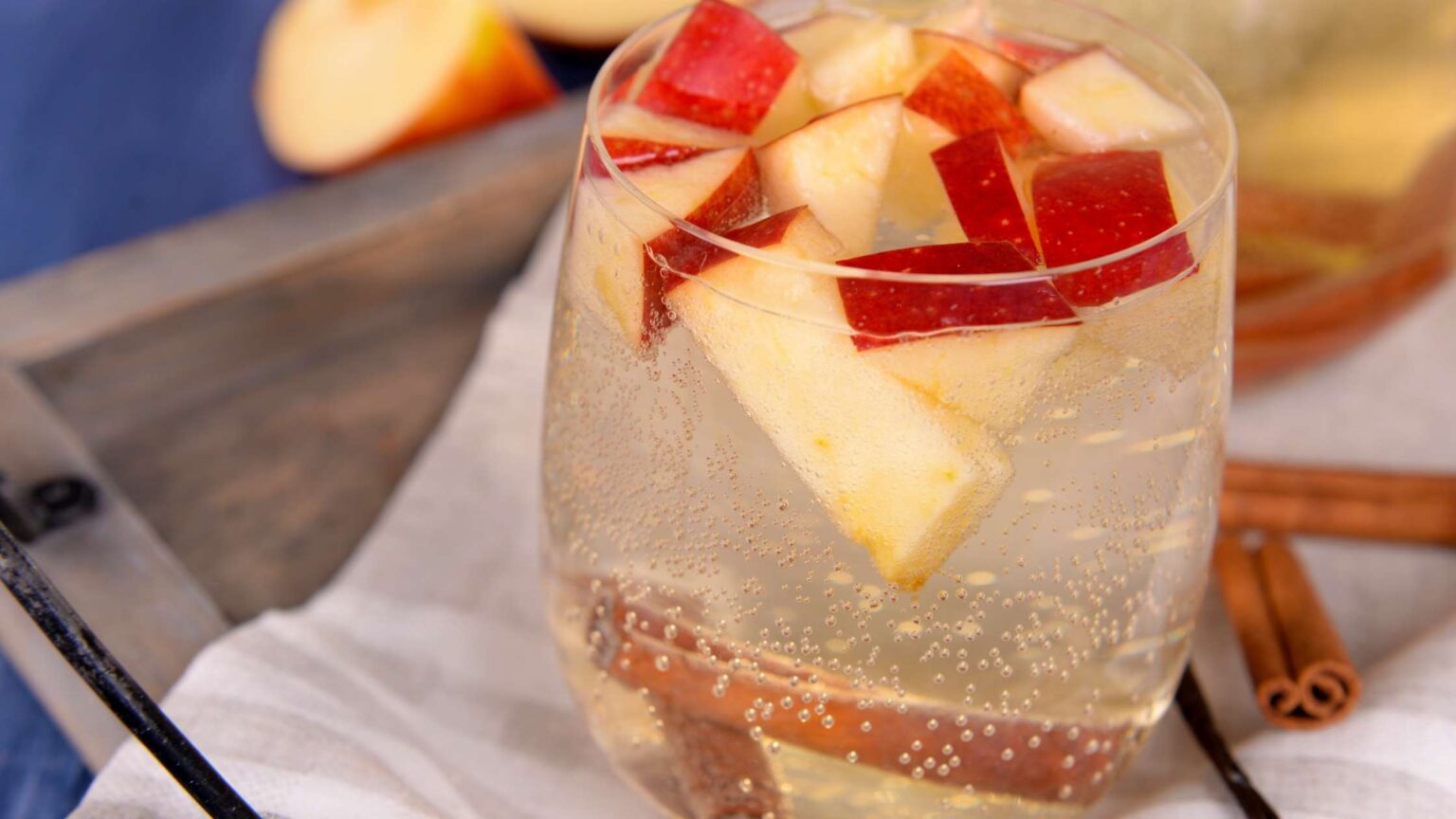 4 miles away from the main street is Julian Hard Cider's Miner's Saloon, in an old apple packing facility, where you can sample or buy their award-winning hard ciders made from Julian apples.
There are many types of special flavours that I recommend, including the berries cider, and the one made with pear that you can try at restaurants and bars.
ENJOY WINE TASTING
If you are wondering what to do in Julian on a weekend, one of the best things is to go wineries-hopping.
The rich soil, the location of Julian atop the 4200-foot high Laguna Mountains and the climate make the town a perfect town for growing apples, berries, and also grapes.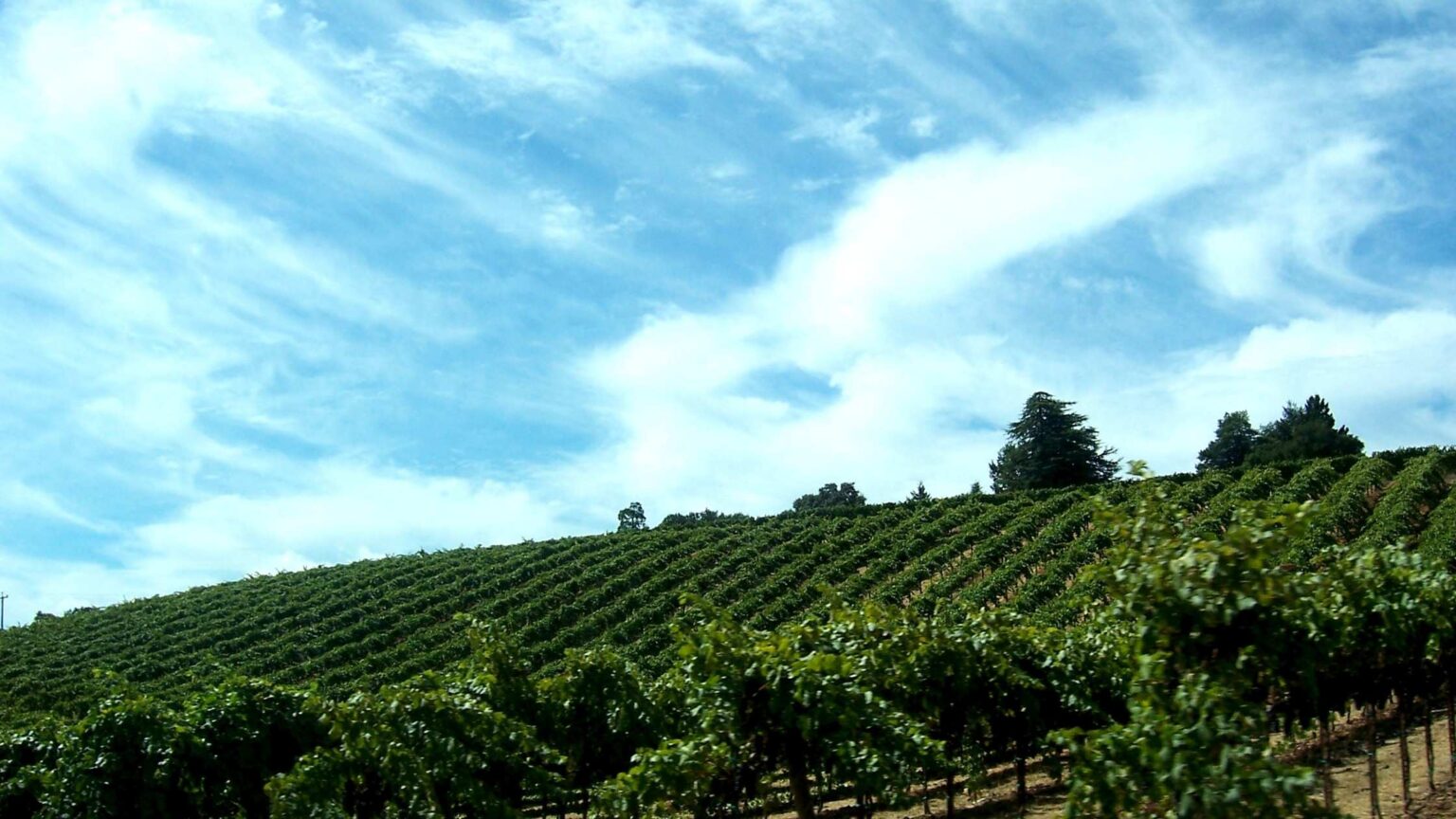 One of the top things to do in Julian for wine lovers is sampling the local wine at the few wineries in the area.
There are two wineries I'd recommend stopping in at if you want to do your own self-guided winery tour in Julian.
Recommended – 20+ Big Sur Road Trip Itinerary Ideas For a Weekend Getaway in California
Volcan Mountain Winery is famous for Pomme D'Amour, the sparkling apple wine, which is one of their best-selling products. They also have white and ride wine varieties.
You can schedule a tasting at the winery. You can even bring a picnic snack of your choice.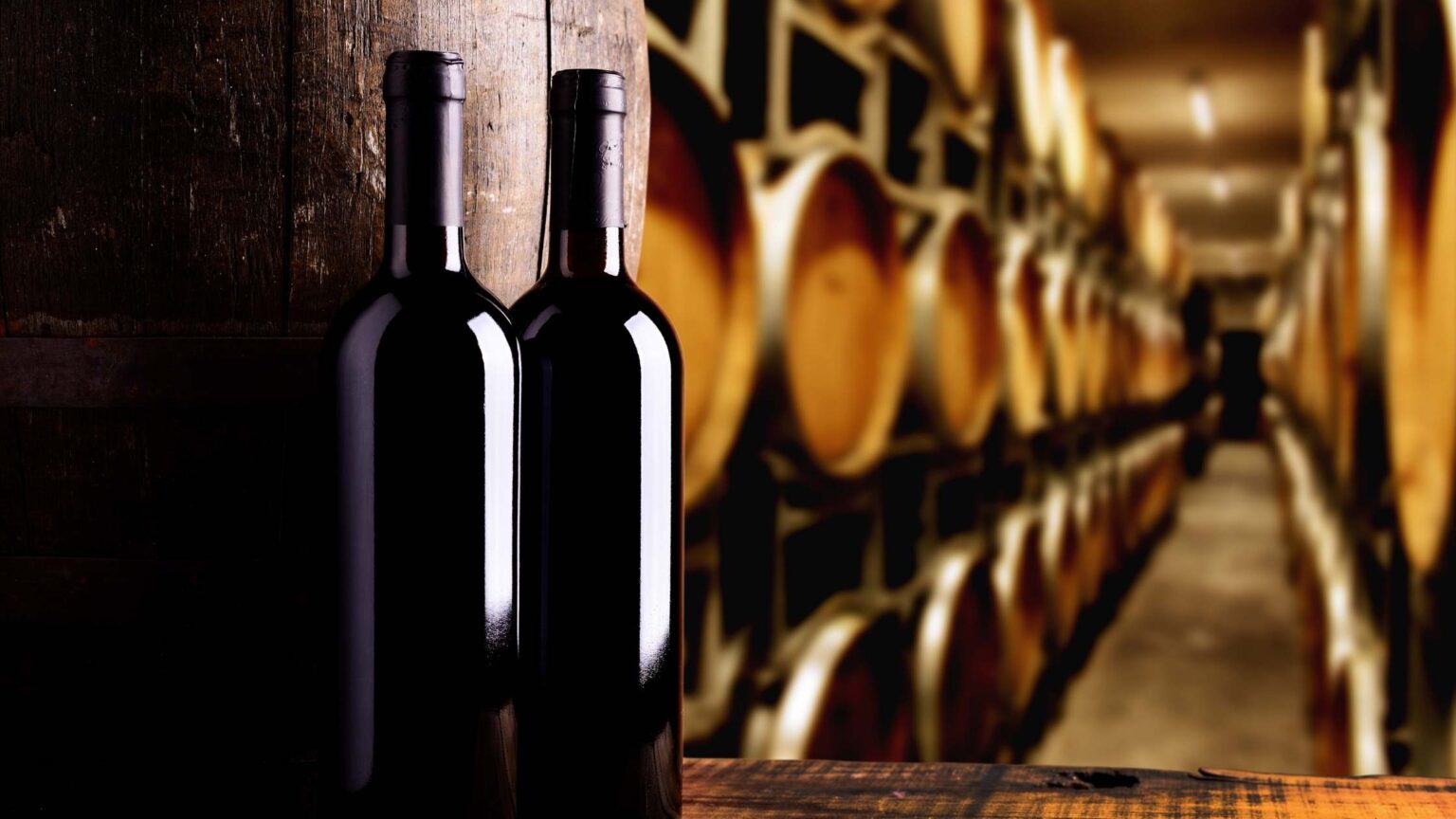 Volcan Mountain Winery Opening hours – Friday to Monday – 11 AM to 5 PM (closed from Tuesday to Thursday)
Menghini Winery, located at the foot of Volcan Mountain is a boutique winery offering many selections including Syrah, Sauvignon Blanc, Riesling, and Cabernet Sauvignon.
Menghini Winery Opening hours – Monday to Friday – 11 AM to 4 PM; Saturday and Sunday – 10 AM to 5 PM
VISIT JULIAN BOOK HOUSE
If you are a book lover like me, Julian Book House will cure your book cravings.
This charming bookstore, formerly a home, is a perfect place for all book lovers and bookworms, home to reasonably-priced books.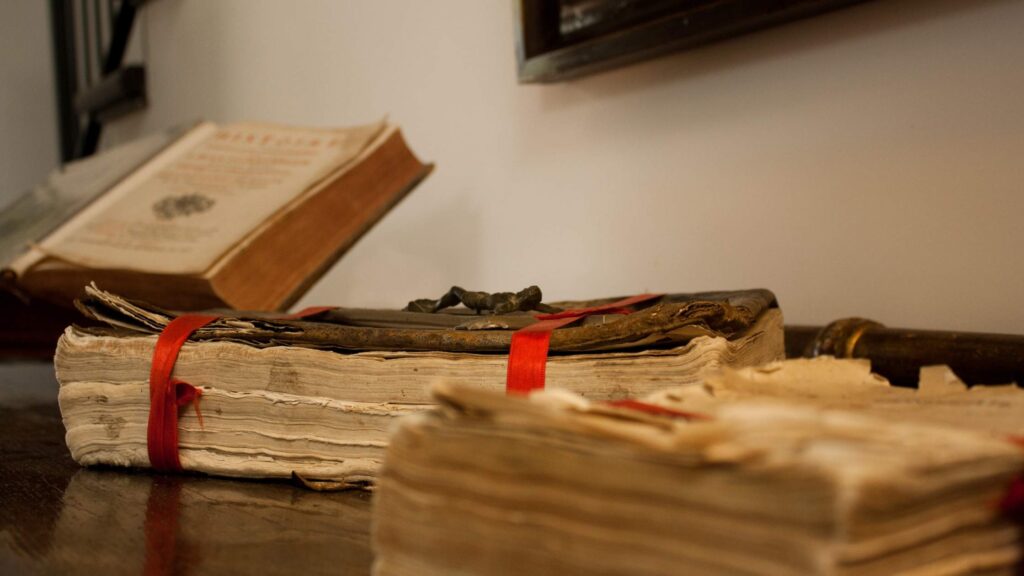 If you want to feel the air of an old bookstore, you can do so at Julian Book House where you cannot escape the smell of old books.
The books, reasonably priced and alphabetically organized in beautiful stacks are worth checking out for a few hours whether you want to indulge in reading or browsing to buy.
STOP AT NICKEL BREWING COMPANY
Among the top attractions in Julian for beer lovers is Nickel Brewing Company. This simple brewery, set in a wooden-frame building, located amidst rich orchards and lush green hills is one of the top things to do in Julian you should check out for the special brews, popular among the locals and tourists alike.
There are over 16 delightful beers are on tap making this the best place to quench your thirst for beer in town, in addition to season flavours. There is often live music by local bands.
While the interior decor offers a rustic charm, the popular outdoor patio is a great spot on warm days to enjoy the breeze and the gorgeous views of the mountains.
SEE THE WOLVES AT CALIFORNIA WOLF CENTER
One of the unique things to do in Julia is the California Wolf Center, a vast area dedicated entirely to the recovery and preservation of North American Gray wolves.
It is the only wolf reserve in San Diego County that serves to safely return wolves in the U.S. to their natural habitat. It is the biggest breeding centre for Mexican Gray wolves in the United States.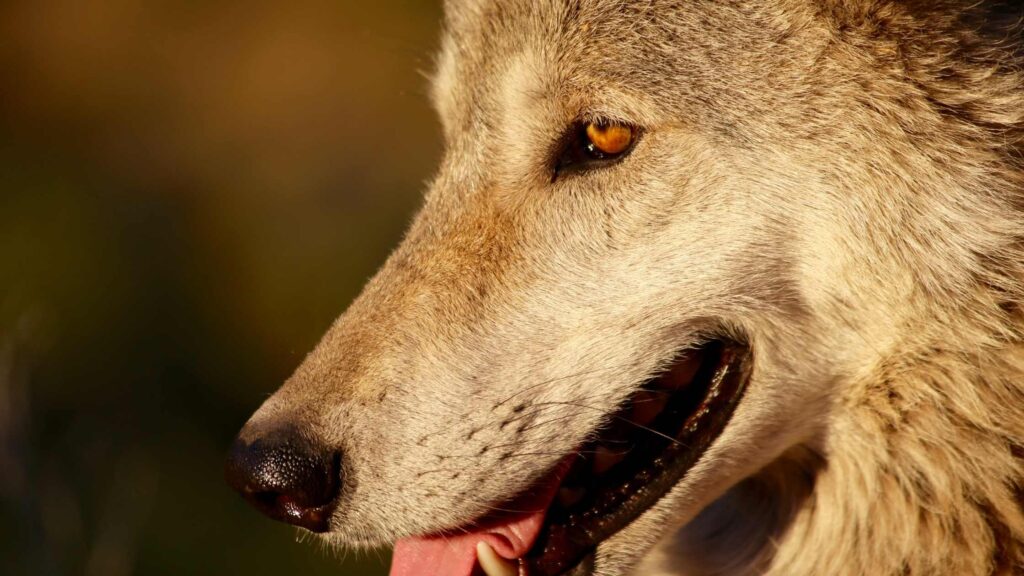 The Center is home to a large number of grey wolves and North American grey wolves where they are provided with a natural and healthy environment.
You can visit the centre's conservation facility by booking a one-hour guided tour with an expert, where you will observe their activities on a day-to-day basis.
Recommended – 35 Amazing Things To Do In Mammoth Lakes on a Weekend Trip
This is an excellent tour that allows you to learn more about San Diego County's resident wolf packs, especially the centre's resident wolves – a North American grey wolf pack and a Mexican grey wolf pack, and even watch them up close.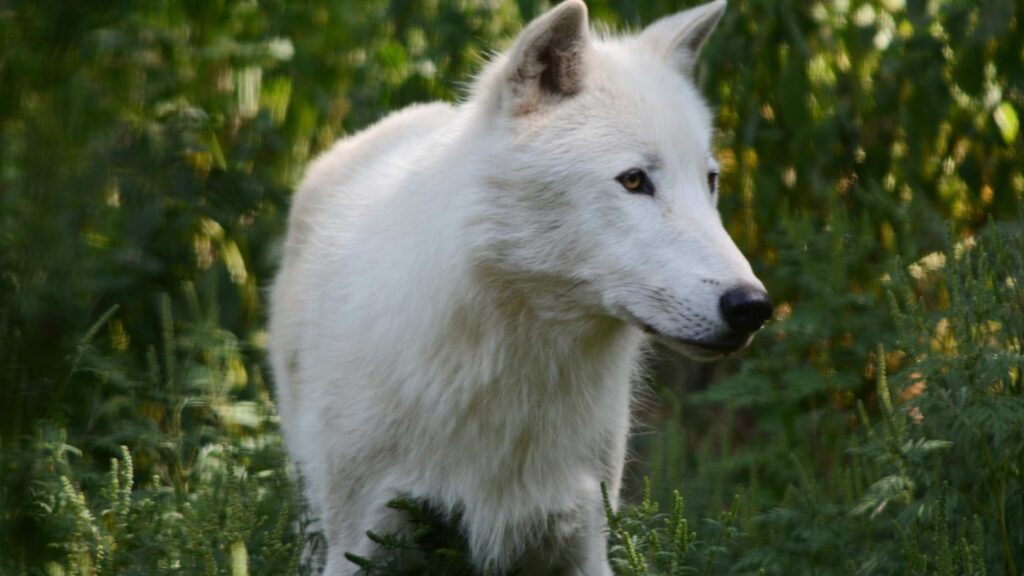 If you are visiting with kids, check the visitor centre in downtown Julian, where there are many exhibits on wolf biology and ecology.
Opening hours – 9 AM to 5 PM
Entry – USD 20 to 50
WATCH THE CAMELS AT OASIS CAMEL DAIRY
On Highway 78 near Julian, you can many ranches and cattle farms that you can stop by. And another among the unique things to do in Julian is visiting the camels at the Oasis Camel Dairy.
Just a 30-minute drive from Julian in Ramona town is this family farm, which is dedicated to providing a rich pasture for camels and their calves.
If you are traveling with kids, touring the farm is one of the best ways to explore the farm. You can book private family tours online to watch the camels.
You can even go on a camel ride, or join their camel camp to get to know in detail about these charming creatures.
If you are planning a drop in without booking any tours, I recommend checking their opening hours before arriving as there are limited visiting hours.
THINGS TO DO IN JULIAN FOR OUTDOOR LOVERS
HIKE AT SANTA YSABEL EAST PRESERVE
One of the recommended things to do in Julian if you love the outdoors is visit Santa Ysabel East Preserve.
Just a short drive away is this incredibly beautiful reserve, snuggled between gently rolling hills, oak woodlands, and native grasslands adorned with wildflowers spanning 3800 acres.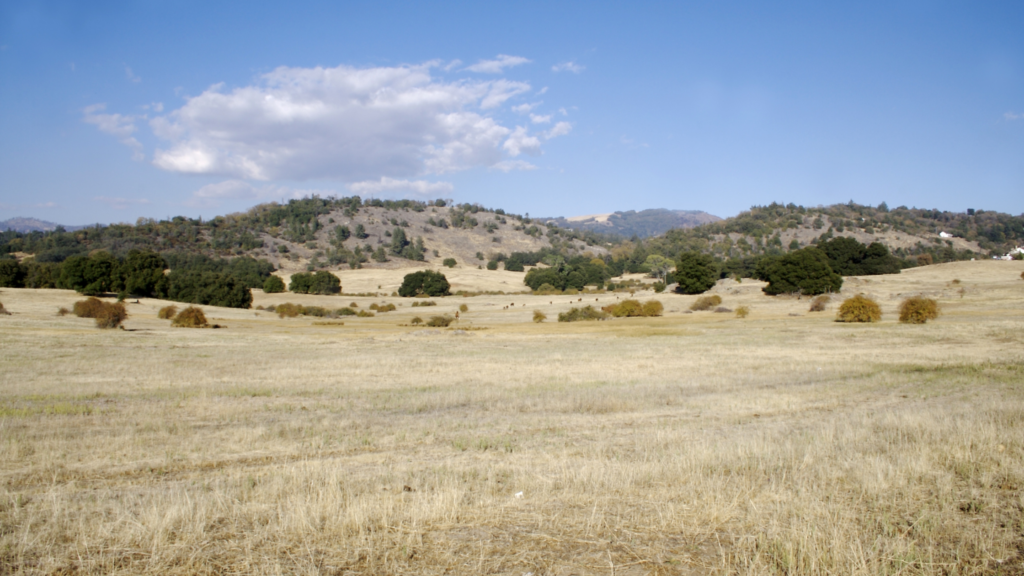 There are over 11 miles of paths of well-maintained hiking trails spread over an area of 18.5 miles to choose from, each leading to spectacular nature views, passing through some surreal views, and diverse habitats comprising vibrant flowers and plants.
Overnight camping is not permitted. Biking and picnics amidst beautiful panoramas and Santa Ysabel Creek running along the preserve's northern edge are other activities you can enjoy here.
Opening hours – 8 AM to 6 PM
Entry – Free
EXPLORE VOLCAN MOUNTAIN WILDERNESS PRESERVE
Another wilderness reserve which needs to be mentioned on this list of amazing things to do in Julian for nature lovers is exploring Volcan Mountain Wilderness Preserve.
The reserve is north of the small town of Julian, located between the Laguna and Palomar Mountains on the slopes of Volcan Mountain.
Volcan Mountain Wilderness Preserve was created to protect the Volcan mountain range, including the natural habitat between the larger Palomar and the Laguna Mountains.
The Wilderness Preserve, spanning 3000 acres, comprises rich evergreen forests, oak woodlands, and deserts.
It is a hiker's paradise that features over 6 miles of hiking trail, the Volcan mountain trail that lead to the magnificent Volcan summit.
You can join the hiking tours arranged by rangers for immersive hiking that will introduce you to local plant life and birds.
You will be rewarded with spectacular views of the oak woodlands with the beautiful Pacific Ocean in the backdrop and the distinct views of the arid desert in the east.
I recommend the short and beautiful 1.5-mile Five Oaks Trail that will take you through the woodlands leading to the open meadows that offer stunning views of the Laguna mountains.
There are many picnic areas and viewpoints throughout the preserve.
VISIT LAKE CUYAMACA RECREATION AND PARK
One of the fun things to do in Julian with kids is boating and fishing at Lake Cuyacama, which is just a 15-minute drive away from the town.
Lake Cuyamaca is a 110-acre reservoir in the San Diego mountains, located at 4,620 feet above sea level constructed due to the dam.
It is surrounded by Cuyamaca Rancho state park, and the lake is a popular spot among locals and visitors for fishing, boating, and camping.
You can walk around the lake for about three miles, enjoy a picnic, do some birdwatching, or go hiking on the many trails that offer splendid views.
Due to its location and the water remaining cool throughout the year, the reservoir is packed with many species of fish from trout to sturgeon, Florida bass, bluegill and crappie.
You can rent the fishing equipment at the tackle shop near the lake. There is a shop and a restaurant serving breakfast, lunch, and dinner with stunning views of the glistening water.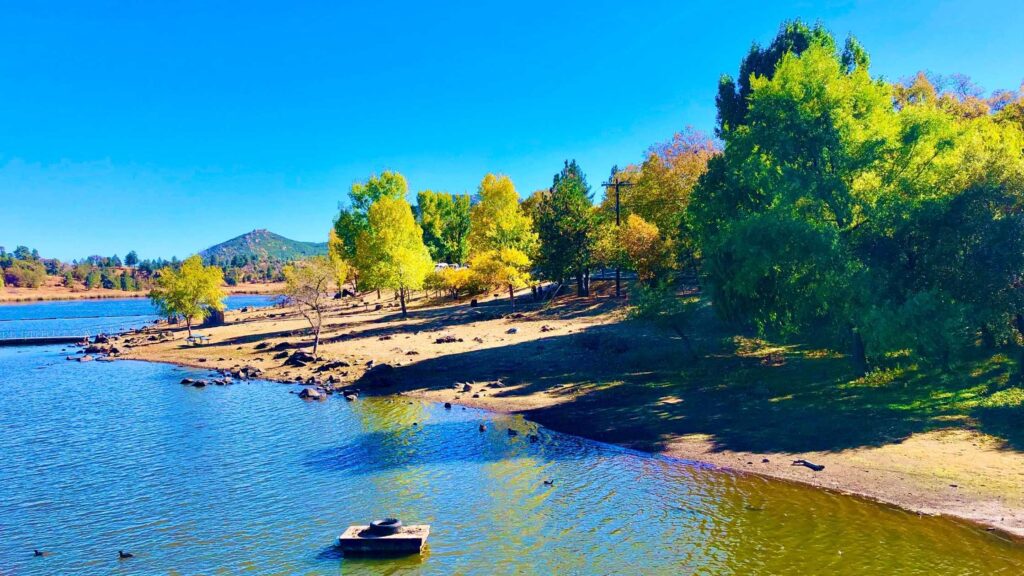 If you wish to stay overnight, there is a well-maintained campground with basic amenities.
Good to know – You must have both a valid Lake Cuyamaca fishing permit and a California State Fishing License. You can get the state license online or at the lake's tackle shop.
ENJOY HIKING AT CUYAMACA RANCHO STATE PARK
If you love hiking, head to Cuyamaca Rancho State Park, just 15-minutes away from Julian, the closest state park to the town.
One of the must things to do in Julian for hikers is exploring this vast expanse, which is a trekker's paradise.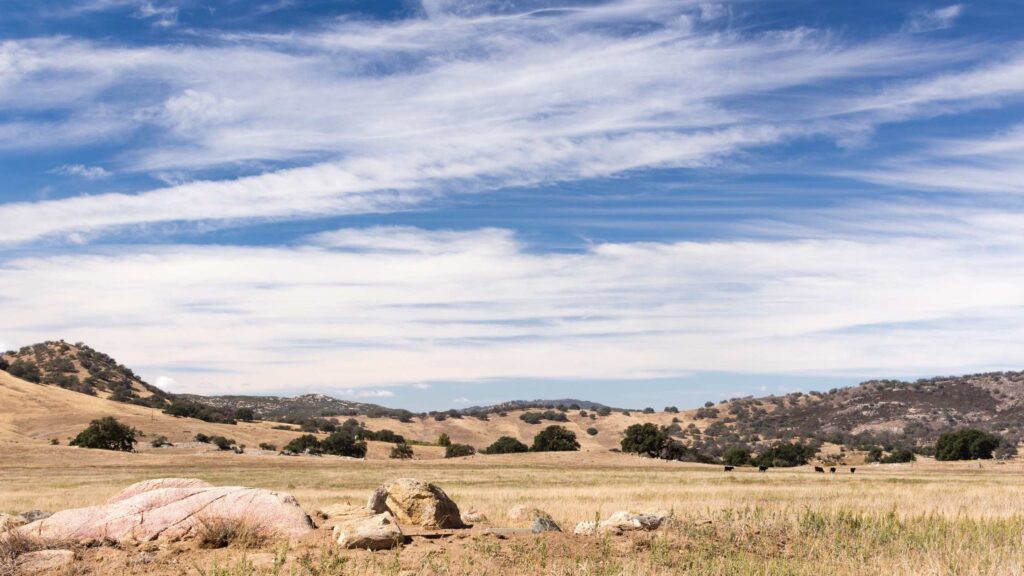 With more than 100 miles of trails, Cuyamaca Rancho State Park is a hiker's dream, offering plenty of hikes at all difficulty levels.
If you are looking for a short hike, I recommend the 2.5 miles long Dead Horse Falls Trail.
Most seasoned hikers can tackle the climb to the Stonewall Peak, which can be accessed via the 3.9-mile, out-and-back Stonewall Peak Trail, including a few switchbacks.
It is one of the highly rewarding trails as you will be rewarded with the fascinating views of Anza Borrego and the Laguna Mountains.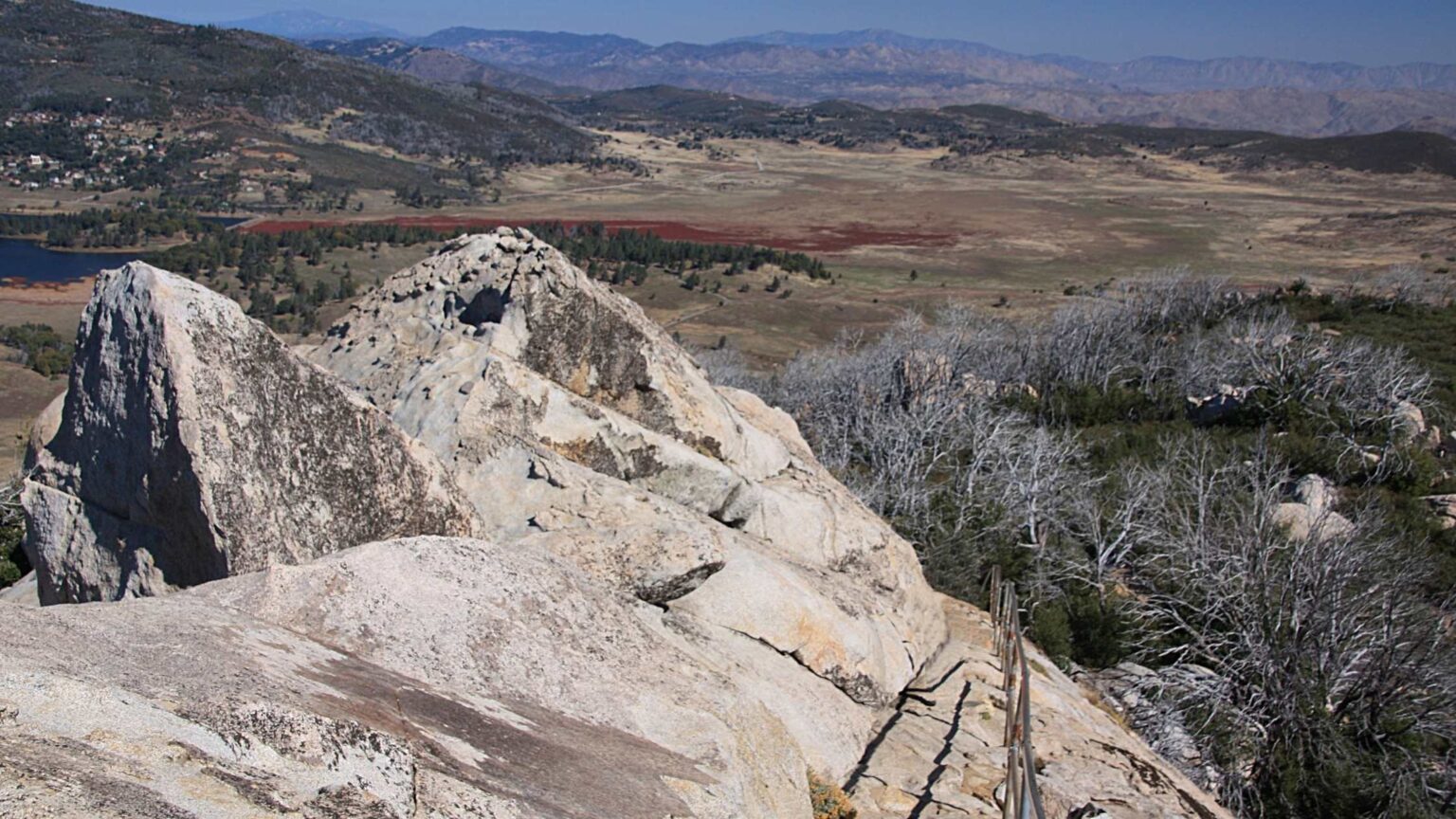 If you are game for a challenging hike, you can trek to the top of Cuyamaca Peak, the second tallest point in San Diego County at 6,512 feet.
There are many trails to reach the top, with the most popular being the Azalea Trail up, which is a 7.7 miles hike.
At the end of this difficult hike, you will be welcomed by the sweeping views of the valley on the horizon, including the San Diego River basin and Mexico to the south.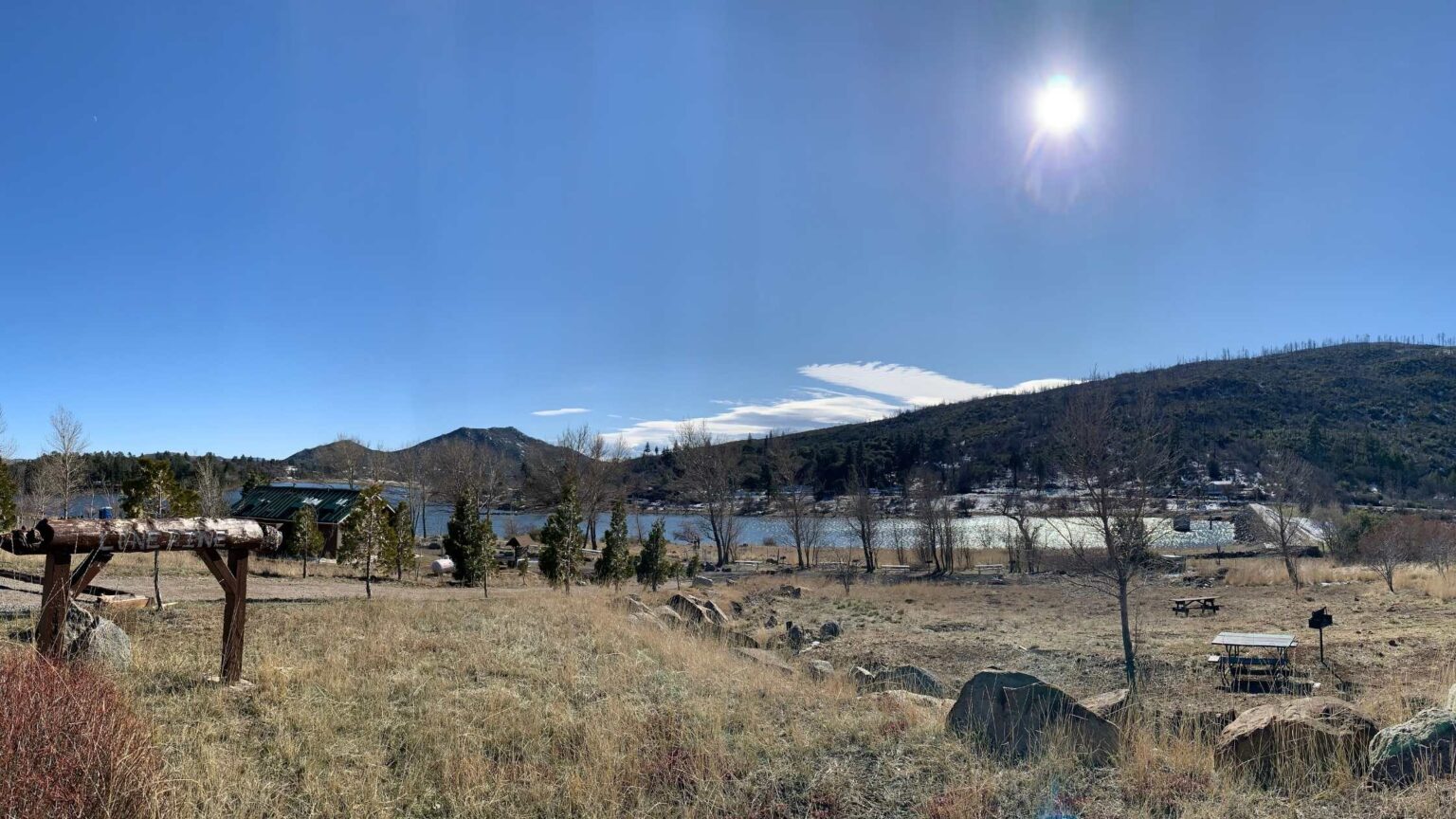 If you intend to camp, you need a booking and also permits to stay at any of the two campgrounds, Paso Picacho and Green Valley.
DRIVE AND HIKE TO CEDAR CREEK FALLS
If you love chasing waterfalls, one of the top things to do near Julian is hiking Cedar Creek Falls.
Located within the Cleveland National Forest it is one of the largest waterfalls in San Diego plunging at 80 feet and surrounded by dense forests.
The 5.6-mile Cedar Creek Falls trail is regarded as moderately tricky due to the steep 1000-feet descent, which is also slippery and the strenuous uphill climb back up.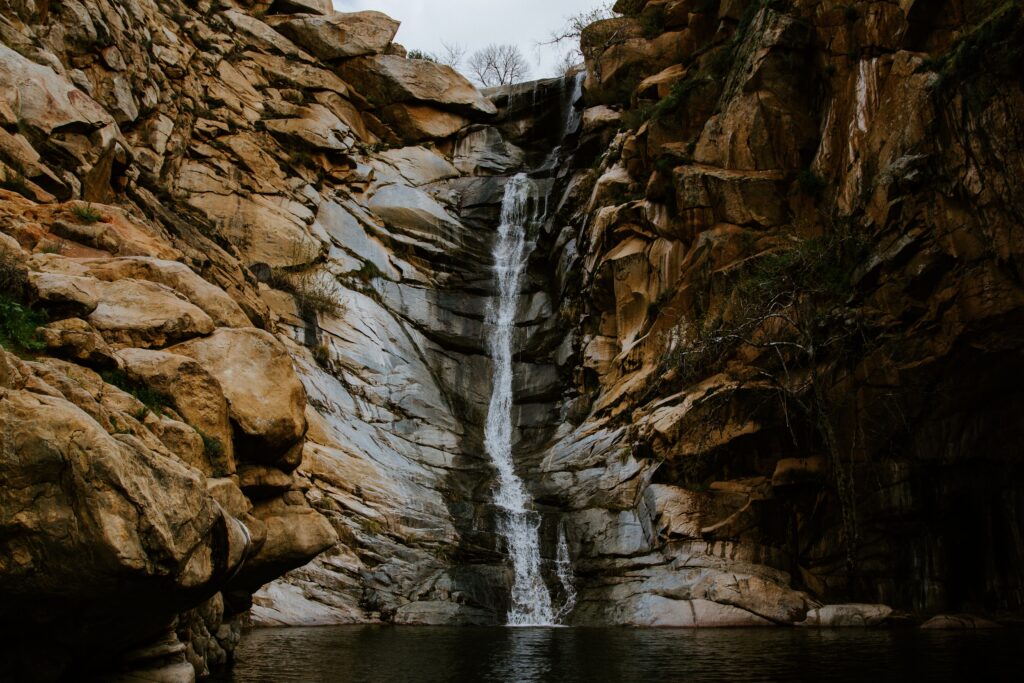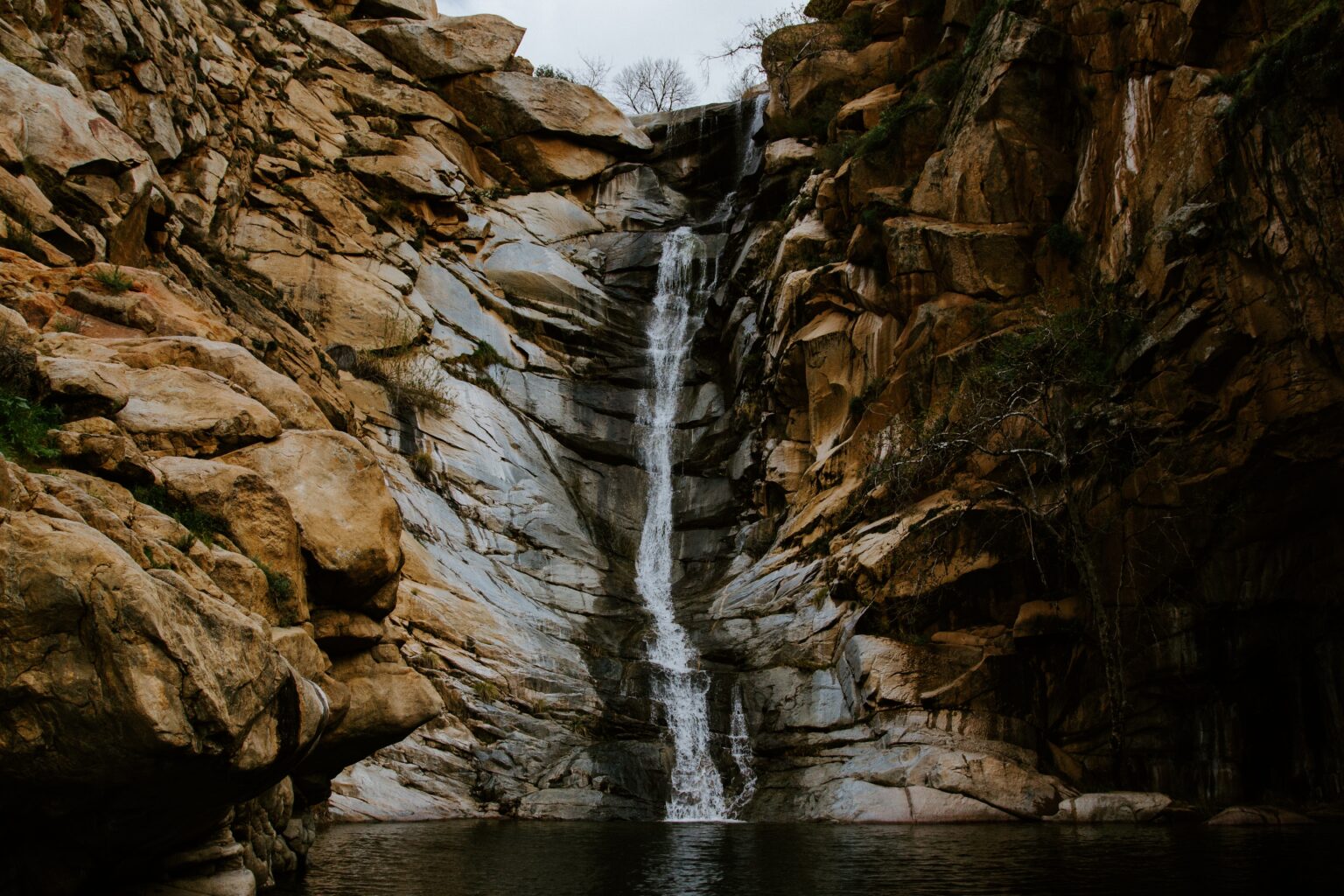 This trail takes you through some stunning backcountry hills of San Diego mountains, streams, oak and cottonwood trees, and beautiful flora finally leading to the cascade that forms a pool at the base of the waterfall.
I would suggest hiking here in the spring or winter when the weather is moderate enough to trek without risking heat sickness. It is also the best time to see the waterfalls in full flow.
Recommend – 15 Top Waterfalls In San Diego You Should Check Out
SOME THINGS TO KNOW
Hikers visiting Cedar Creek Falls are required to get a permit. The ticket costs $6 per group of five people and may be purchased here. There is no method for obtaining permissions on the spot.
I recommend double-checking permit availability and visiting hours ahead of time since the district rangers may temporarily restrict the trail in times of extreme heat.
HIKE THE THREE SISTERS FALLS
One of the must things to do in Julian for waterfall lovers is hiking the Three Sisters Falls.
Three Sisters Falls is one of the most popular hikes in Southern California, and if you are looking to check this off your bucket list driving for about 30 minutes from Julian and a hike will do it.
Located in Cleveland National Forest, the Three Sisters Falls trail is a difficult, multi-tiered hike that's 4.1 miles roundtrip.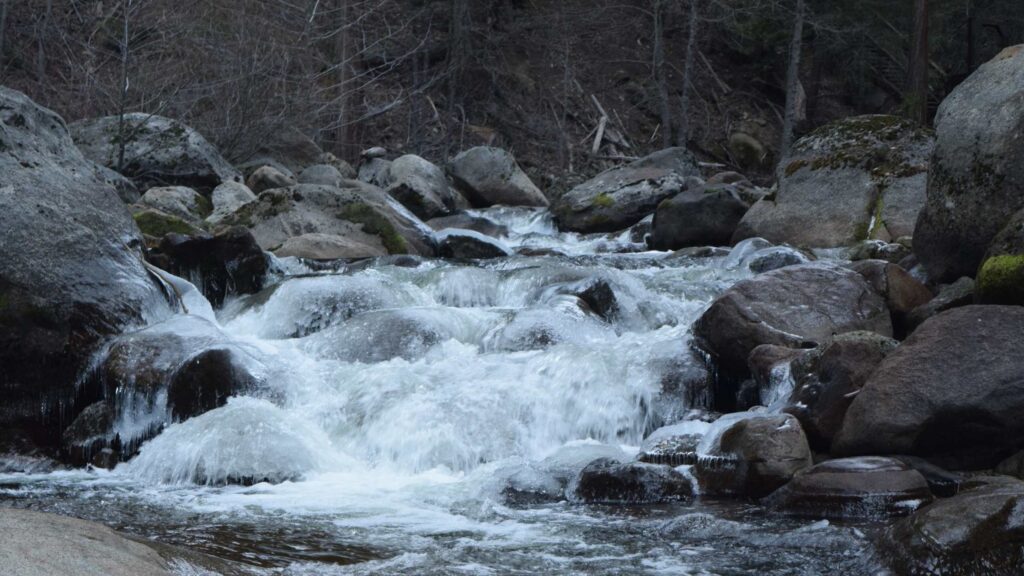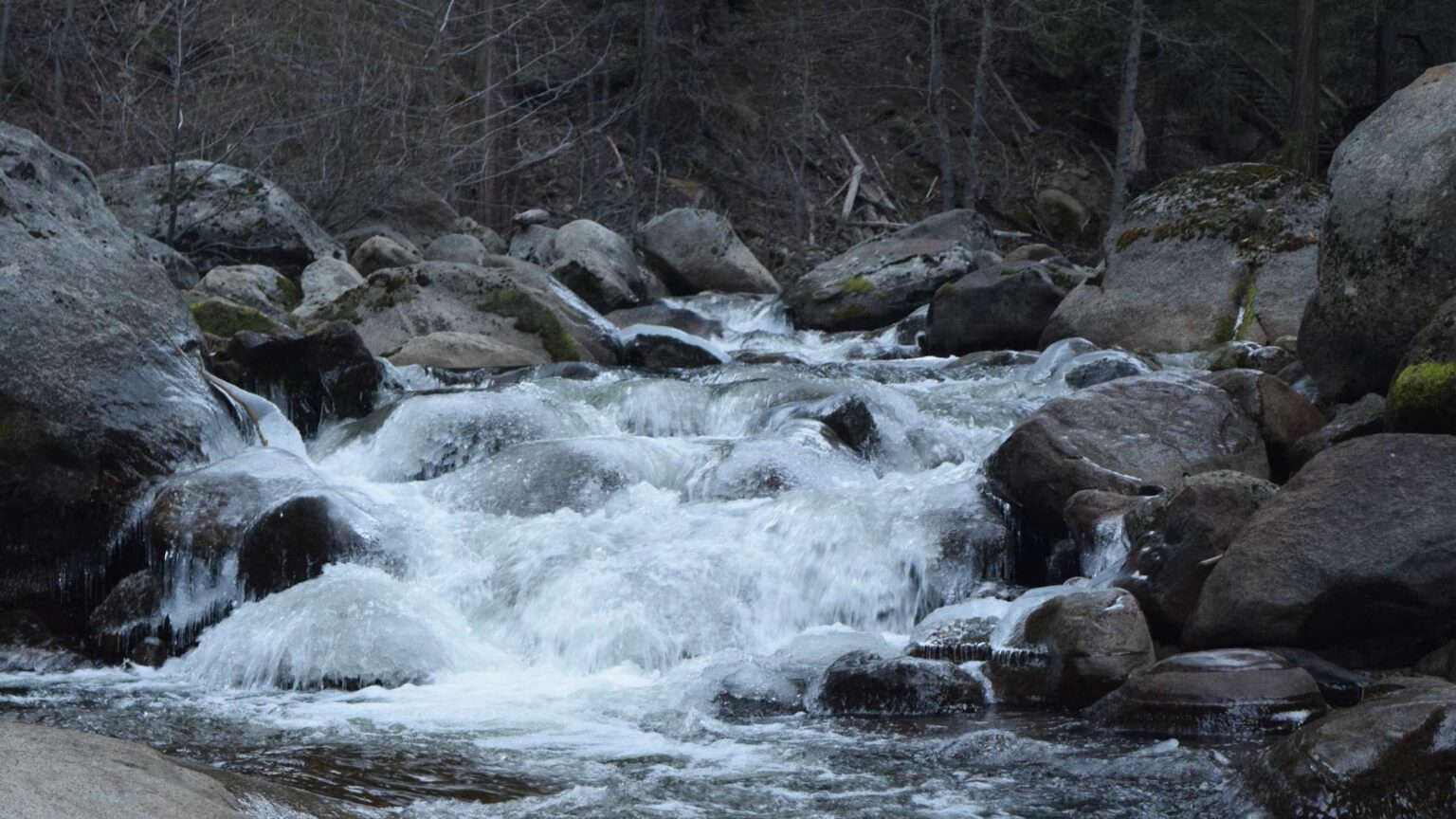 If you only have time for one waterfall hike near Julian, I recommend this over Cedar Creek.
It involves a steep descent and an uphill climb on the way back. The trail is slippery, and hence I recommend using sturdy hiking shoes.
The trail passes through dense woodlands and creeks, and you will arrive at three stretches of waterfalls plummeting. You can also try swimming at the Three Sisters; it is refreshing.
I recommend starting your hike as early as possible during the day to beat the temperatures while on your way back and try avoiding weekends.
ENJOY STAR GAZING
If you love watching the night skies, this is one of the must things to do in Julian for you.
Did you know? Julian is the second town in California officially accredited as an International Dark Sky Community as it is one of the only places in the U.S. where you can see the Milky Way.
There are many prime spots for stargazers around the town.
A prime spot is Observer's Inn, located on a 5-acres vast beautiful landscape with a professional observatory and one-hour guided tours by an expert astronomer.
Recommended – 15 Best Spots to Watch An Epic Sunrise In San Diego
You can enjoy stargazing also at Lake Cuyamaca and Cuyamaca Rancho State Park. You can carry your telescopes or binoculars.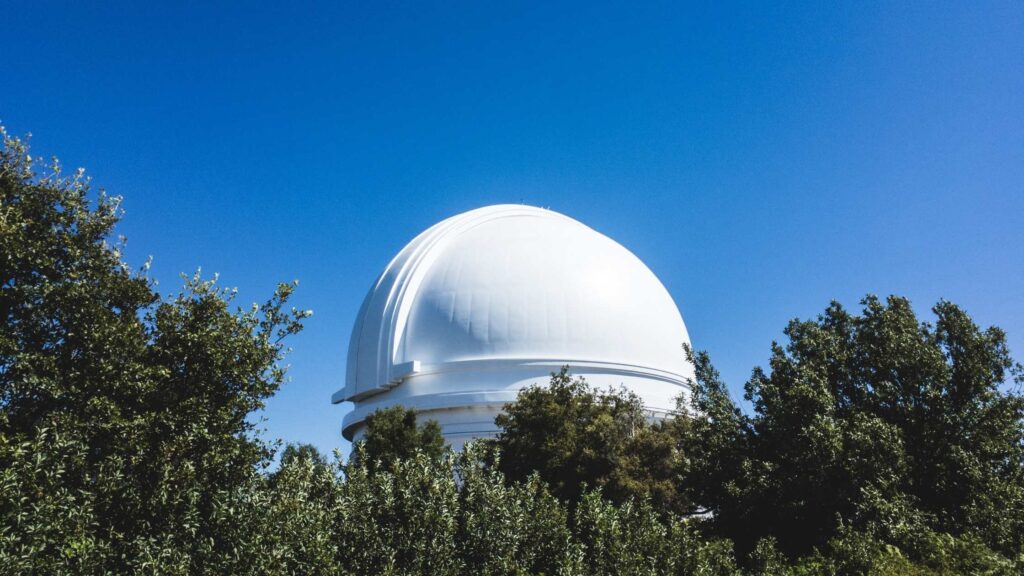 The nearby Palomar Observatory is another fantastic place for a guided daytime tour.
VISIT THE RANCHES
If you prefer watching the majestic beasts over riding them, checking out the ranches is one of the recommended things to do in Julian for you.
The Kenner Horse Ranch has many things to offer apart from being able to experience the beautiful landscapes of the mountain town on a horseback.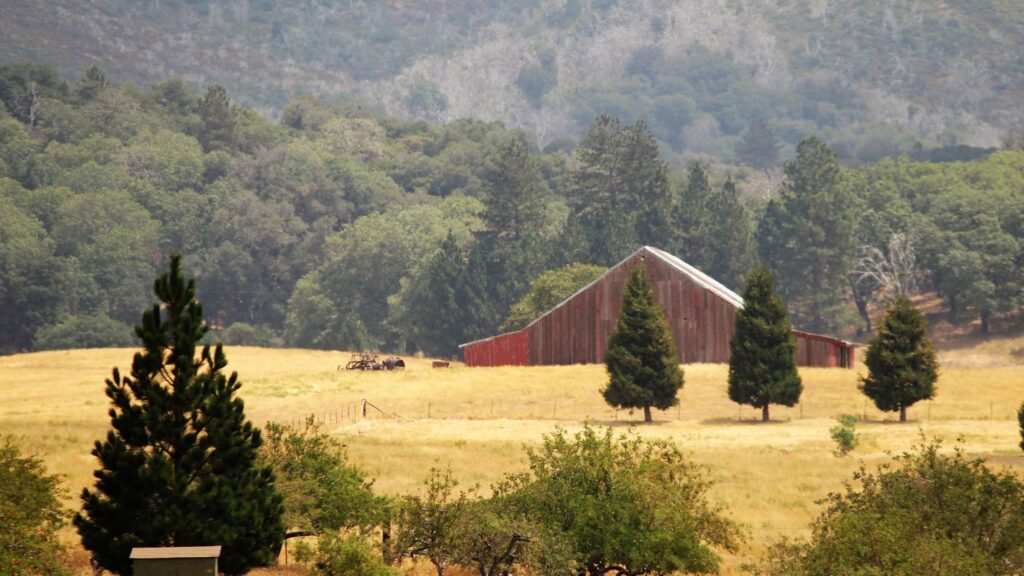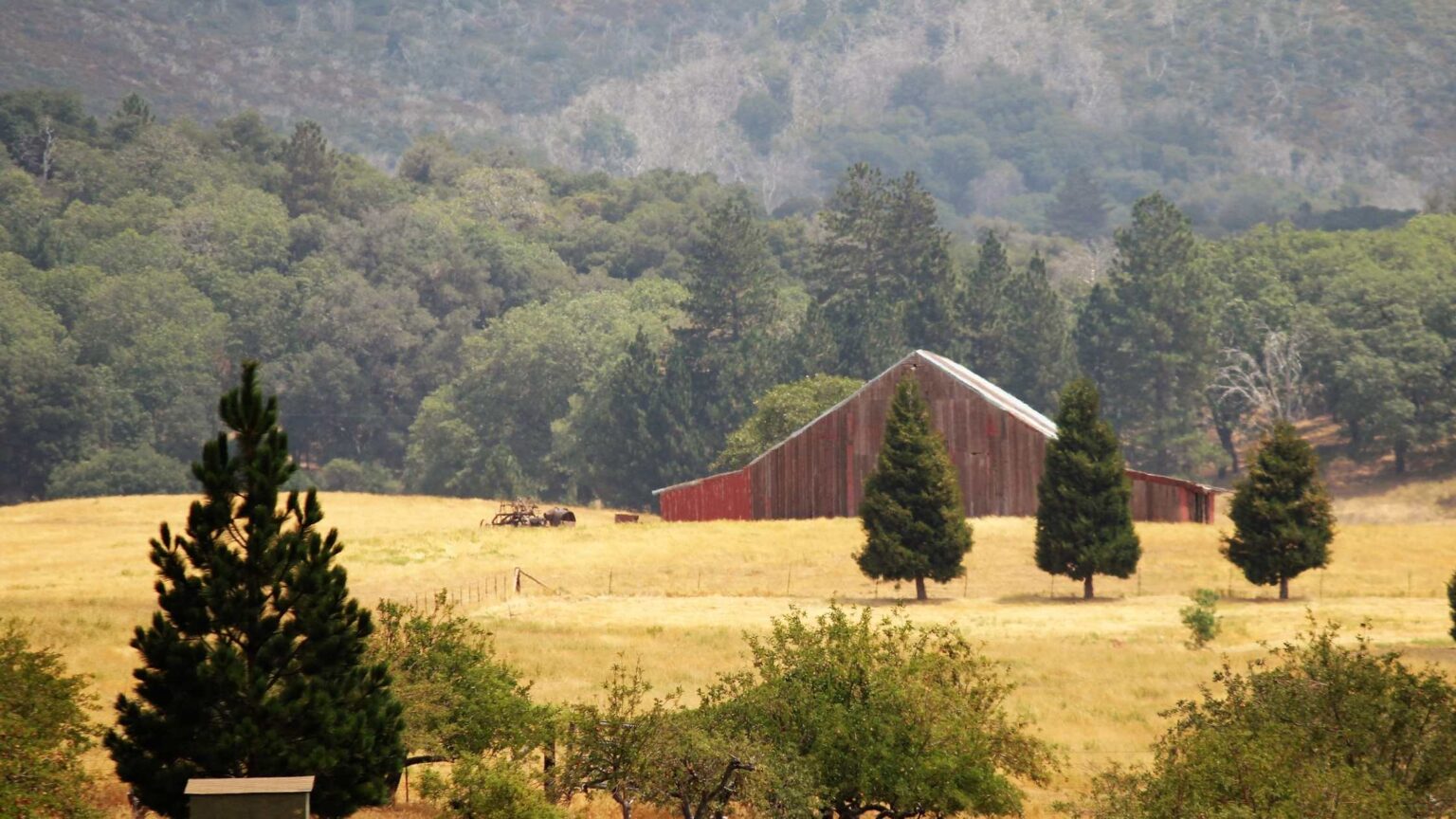 If you sign up for horseback riding, experienced horsemen will lead you through pretty trails encompassing meadows, remote ponds, dense woodlands opening to mountain views
Apart from riding, you can watch how the animals are taken care of, and also enjoy a picnic. Other places for knowing about horses and riding in San Diego Horse Trail Riding, and Integrity Stables.
ENJOY CAMPING AT WILLIAM HEISE COUNTY PARK
One of the best things to do in Julian is camping at William Heise County Park, located 10-minutes away from downtown.
William Heise County Park, a 929-acre park near the Laguna Mountain range and the Cuyamaca Rancho State Park, is among the most convenient campgrounds with various camping options, including tents, campers, group tents, and cabins. Book as far in advance as possible.
There are simple cabins equipped with wooden bunk beds (no sleeping bag and pad), lights, a fireplace, and electrical outlets. Each cabin has its own fire ring and picnic table outside.
There are also additional camping options including partial hookup and non-hookup sites for recreational vehicles, trailers, and tents.
You can do some of the free things to do in Julian from here, like hiking, biking, backpacking, walking in the park, wildlife viewing, bird watching, and even stargazing.
PLAN A DAY TRIP TO ANZA BORREGO DESERT STATE PARK
If you are looking for day trips from Julian, Anza Borrego Desert State Park is one of the best parks located an hour's drive away from the town.
The distinct arid desert landscapes in the park are unlike the general terrain you would expect anywhere in California, making it a unique trip.
You can drive through the park or go hike along with one of the many trails that will take you through the exquisite panoramas. I recommend being there at sunrise and sunset, as both transform the landscapes with different colourful hues.
Try driving through to stop at the panoramic viewpoints throughout the park, especially if you are here during spring, as the desert wildflowers carpet the canopies making them surreal.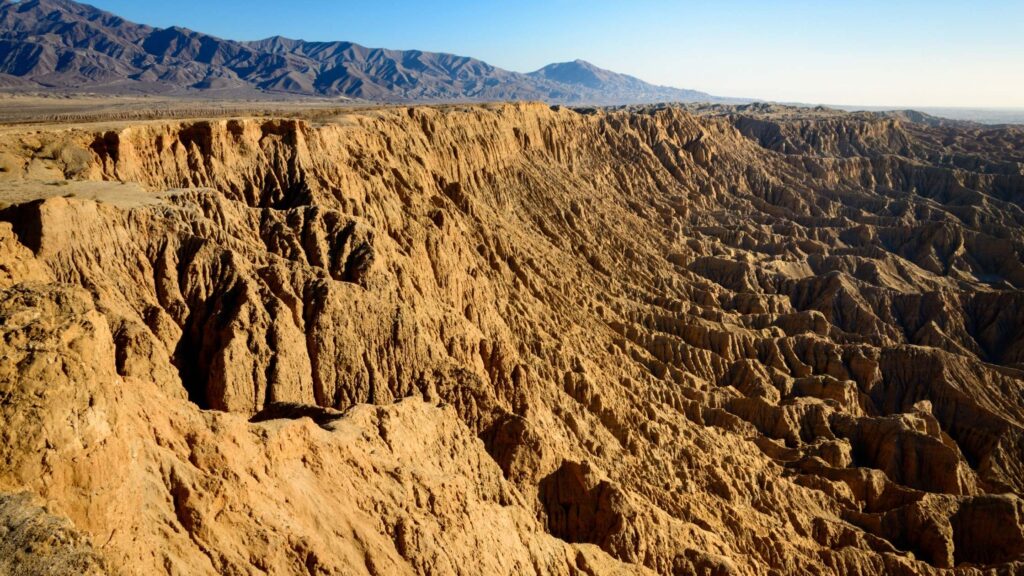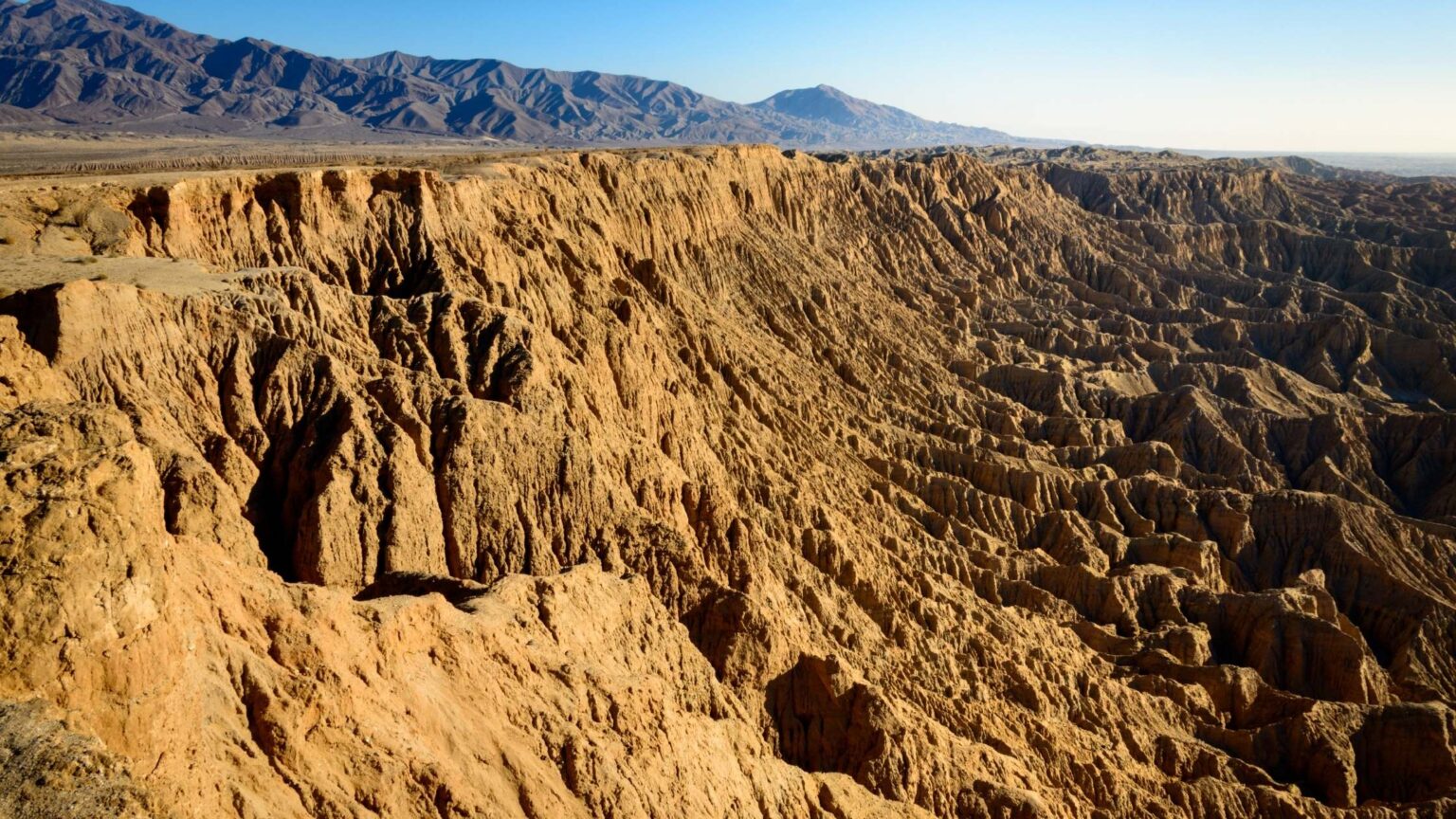 It is best to avoid hot afternoons and make sure you can carry sufficient water and food and have maps offline handy.
MAP OF THINGS TO DO IN JULIAN CA
TIPS FOR VISITING JULIAN
Come Prepared For the Seasons – As mentioned above, Julian is one of the few rare places in Southern California that experiences four seasons.
So no matter when you plan to visit, be prepared for the appropriate weather, both the high and the low temperatures. Be mindful about what you're packing.
Best time for hiking – Even though Julian is located in a mountainous region since the temperatures can still get very hot in the summer, it is best to avoid hiking on the peak summer days. But if you must, it is best to start early in the morning to avoid the scorching afternoon heat and carry plenty of water.
Julian gets very crowded – During the peak months and holiday weekends, Julian gets surprisingly packed with people everywhere, especially during the apple harvest season, August through October. So if you want to explore the town with fewer tourists, I recommend planning a trip to Julian during the shoulder months.
Take a guide for waterfall hikes – If you are doing either the Three Sisters or the Cedar Creek, it is best to get a ranger or a guide with you since the trail can be confusing, and also it is steep and challenging.
Motion Sickness – If you are coming from San Diego by car, the winding road can get a bit windy, causing motion sickness. It is best to take proper precautions if you are prone to car or motion sickness.
Also, do not drink and drive as alcohol and winding mountain roads do not go well together. Avoid drinking hard cider or wine and driving at the same time.
Do apple picking early in the day – If you are planning a day trip from San Diego to Julian, I suggest apple picking be your first activity since you will have to deal with lots of crowds. It is best to be at the orchards at the time of their opening.
Cell service can be spotty – On the way to Julian and at some national park reserves and trails, there can be no service or spotty network coverage. It is best to download directions and keep offline maps handy ahead of time so you can navigate with them in case of no cell service.
If you are in Julian during the fall months, you will love the fruits season, including apples, pears, strawberries and raspberries.
Winter in Julian is a great time to visit if you are looking for snow destinations in California.
I recommend packing layers irrespective of when you plan to visit as the weather gets chilly, especially after sunset.
WHAT TO PACK
Since Julian has proper seasons unlike most of the rest of Southern California, it is best to pack appropriately according to the season of your visit.
I'd recommend bringing the following, with some being common across all seasons, and some being season-appropriate.
OTHER ITEMS
CLOTHING
The temperatures can be foggy during the day and they drop at night as the breeze increases.
As with camping anywhere, you need to be prepared for the unpredictability by going with many layers. Here's what you need:
CAMPING ESSENTIALS
Here are some of the camping essentials you need:
Camping essentials for preparing food:
The best one I'd recommend is this Outdoor Master Cook Portable Folding Camp Kitchen along with this Light Weight Cook Ware and Backpacking Gas Stove Burner.
OTHER ESSENTIALS
Even if you aren't into photography, you may want to bring a camera with a good lens. I own a Panasonic LUMIX DC-ZS70S that I carry while camping since I prefer lightweight gear instead of my Nikon D850 which I use regularly.
WHERE TO STAY IN JULIAN?
If you are not planning a day trip from San Diego, you can spend the weekend in Julian as there are many accommodation options for all types of travelers.
Here are my top recommendations.
BEST HOTELS IN JULIAN
Julian Gold Rush Hotel – This is a top place many tourists favoured. This lavish hotel comes with a terrace and a beautiful garden. Check prices to book here.
Wikiup Hummingbird Hotel – Wikiup Hummingbird Hotel is an excellent pick if you are traveling with kids as they have spacious suites and incredible views. Check prices here.
APARTMENTS, RESORT AND SPA
Oakzanita Springs Camping Resort Cottage 4 – If you are looking for a rustic stay with your family, I recommend Oakzanita Springs Camping Resort Cottage, located in Descanso in the California region, known for its well-made suites and located in an excellent place. Check details and availability here.
Quiet Mind Mountain Lodge, Retreat & Spa – This 4-star hotel has luxurious amenities, including a pool and playrooms. All lavishly decorated suites come with a patio. Check details and availability here.
Riviera Oaks Resort By Diamond Resorts – Nestled in the San Vicente Valley, Riviera has beautiful one to two-bedroom villas. Check more here.
San Vicente Golf Resort – If you want to indulge in Golf during your trip, San Vicente Golf Resort is a fantastic place, especially with your family. Check further details here.
Kokopelli's Hideaway – If you plan to stay close to Anza Borrego Desert State Park. This is an excellent place, but note that it is further away from Julian. Check prices here.
CAMPGROUNDS
Depending on the distance, and the type of campsites you prefer, you can camp at the following sites close to Julian.
Note that you need a permit, and it is best to book your spot months in advance to secure your site. Check availability and booking by clicking on the links below.
Pinezanita RV Park & Campgrounds, Lake Cuyamaca Recreation Area, and Cuyamaca Rancho State Park.
WHAT IS THE BEST TIME TO VISIT JULIAN?
Julian is an ideal destination that you can visit any time of the year. It is one of the few places in Southern California where a hint of the four seasons can be experienced.
Temperatures reach higher highs and lower lows than they do in the coastal part of California.
Julian's weather is quite different from most parts of San Diego County. At an altitude of over 4000 feet above sea level, it snows there lightly in winter.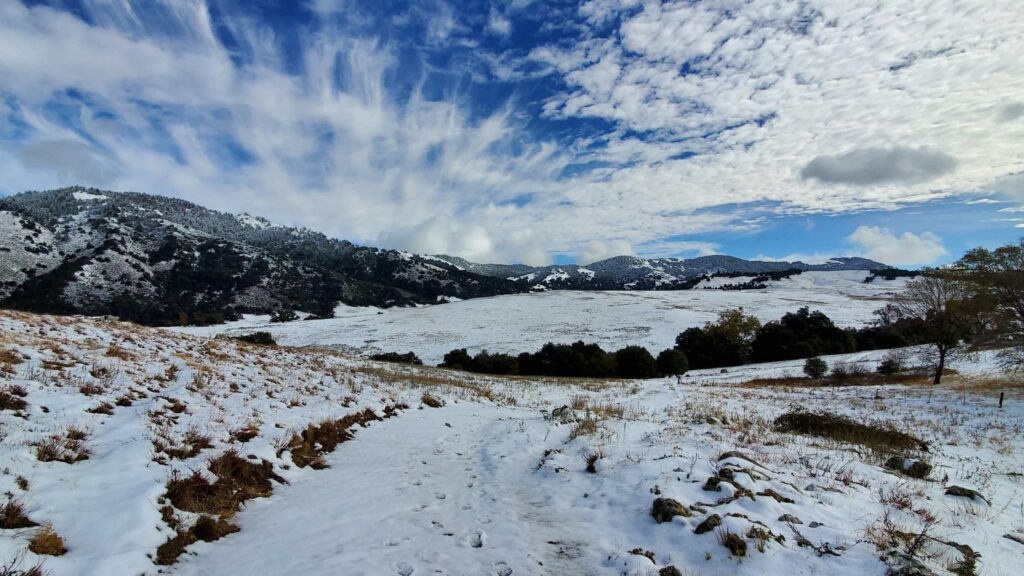 I recommend visiting Julian at different seasons to experience the town different and more beautiful in each season.
If you are visiting during winter and early spring, be prepared for some snow and below-freezing temperatures.
During springtime, you will witness beautiful wildflowers. Spring is a great time for hiking and heading to waterfalls.
Summer is fantastic for hiking, picnic, camping, and all outdoor activities.
HOW TO REACH JULIAN?
By car – Julian is located in San Diego County, about 60 miles from the city of San Diego. The easiest way to get from San Diego to Julian is by car.
You can reach Julian in about 2 to 1.5 hours or less depending on where you are in the San Diego area and the traffic, mostly on I-8 E and CA-79 N.
I recommend arriving by car since the journey is beautiful, passing through the winding road offering stunning panoramas.
By flight – San Diego International Airport is the nearest airport located in San Diego, about 60 miles from Julian. From there, you can rent a cab to reach Julian.