There are plenty of amazing things to do in Point Reyes National Seashore, whether you have only got a few hours to explore or you want to spend a weekend or more.
From spectacular beaches, rugged clifftops, and hiking trails to the exquisite wildlife and post-card perfect panoramas, there is something for everyone in Point Reyes National Seashore.
Point Reyes National Seashore is also one of the famous spots for camping and biking.
Located in Northern California, just 40 miles from San Francisco, the Point Reyes Peninsula offers many pretty lighthouses on the west coast and magical sunset views and whale watching.
Not many know that the reserve is massive, and you need to keep a few days and plan your trip to enjoy most of the things on a single trip as you are sure to come back.
In this post, I have shared a detailed guide to help first-timers and those coming back for more to enjoy the best things to do in Point Reyes National Seashore, including both the top Point Reyes attractions as something to explore off the beaten path.
WHERE IS POINT REYES NATIONAL SEASHORE?
Point Reyes National Seashore is a prominent cape located in Marin County, only about an hour north of San Francisco and is a popular stop on a Pacific Coast Highway road trip since it's right along Highway 1.
Point Reyes National Reserve, a wild, pick-axe shaped peninsula, is packed with tons of enriching beauty comprising over 100 square miles of coastal wilderness, 80 miles of undeveloped shoreline, and 150 miles of trails, making it one of the largest parks in California.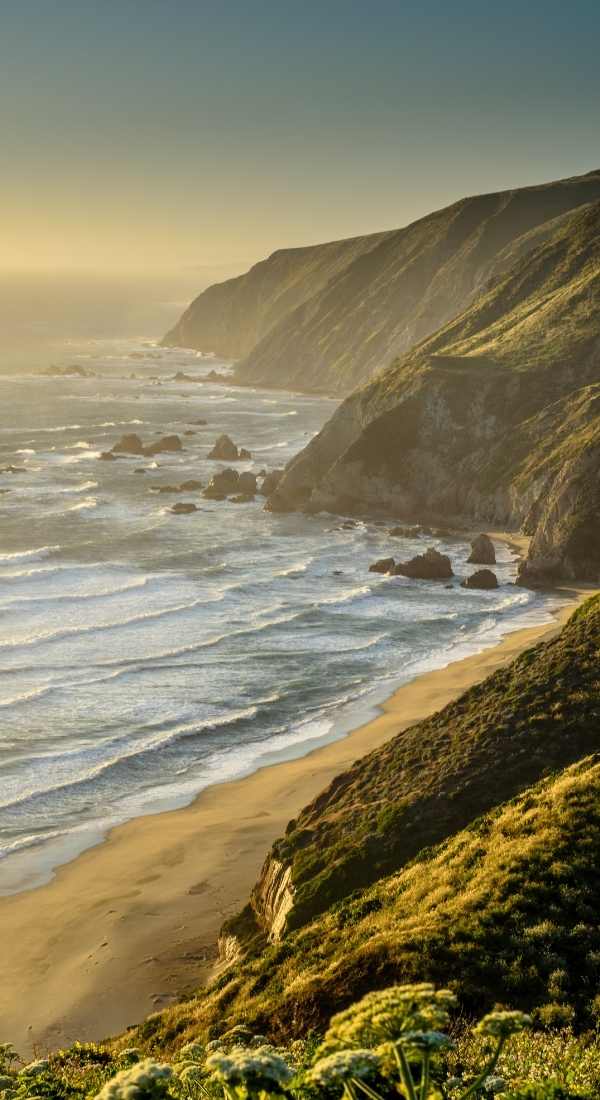 The rolling golden hills with long, never-ending beaches, a charming downtown, forested ridges, and rich history offer tons of opportunities for travelers – from witnessing the rich wildlife to watching the abundant marine life.
Although you can certainly visit Point Reyes for the day multiple times, there is a lot to see and do in the region, which may feel overwhelming.
If you wonder what to do in Point Reyes on your visit, what to pick and how to plan your trip, this guide will help you.
TOP THINGS TO DO IN POINT REYES CA
MAKE A STOP AT BEAR VALLEY VISITOR CENTER
One of the first things to do in Point Reyes to get all the information you need for your trip is to stop by Bear Valley Visitor Centre, one of California's most informative visitor centres and the main visitor centre at Point Reyes National Seashore.
You can get an orientation of the park's trails, the history of Point Reyes through its exhibits, and the roads, including weather-related closures.
Get to know the history of Sir Francis Drake, a ruthless European explorer who arrived in Point Reyes in the 1500s. Also, learn about the ecosystems in Point Reyes and the local flora and fauna that thrive here.
The exhibits also talk about the park's natural and cultural history related to the Coast Miwok. This Indian community lived here before the arrival of the Europeans, making the Point Reyes area home for 5,000 years.
You can buy natural history cards, books, and posters at the bookstore. Grab a map of Point Rayes National Seashore, or buy some souvenirs.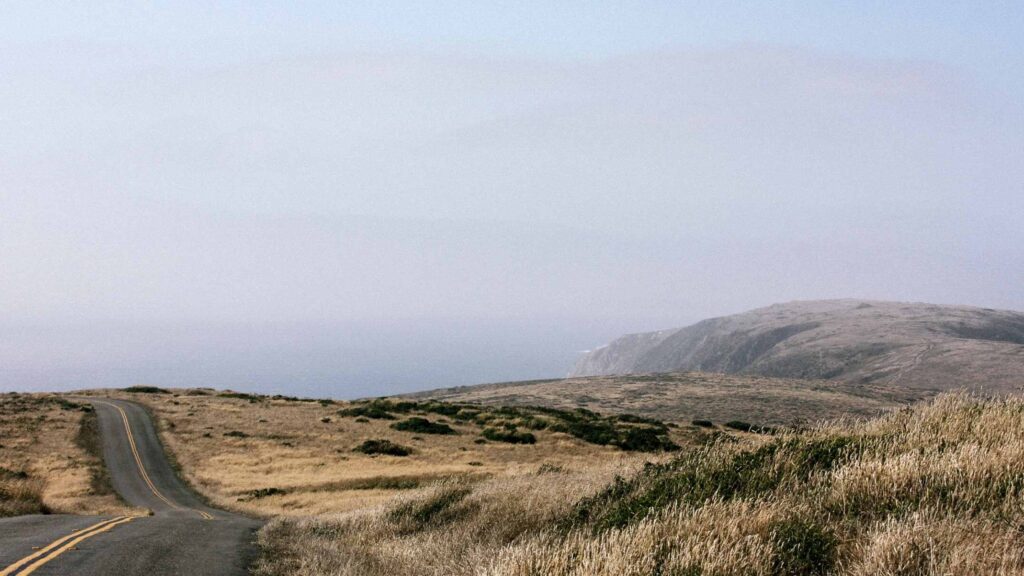 Park staff can offer suggestions on activities, current conditions, and closures. Refresh yourselves at their restrooms, where you can also refill your bottles.
Bear Valley Visitor Center is located along Bear Valley Road, just a little west of Olema. You can also enjoy a picnic meal at the picnic tables. Bear Valley Visitor Center is open every day from 9:30 AM to 5 PM.
VIEW POINT REYES LIGHTHOUSE
One of the top attractions you should not miss is Point Reyes Lighthouse, which is one of the most beautiful lighthouses on the California coast.
Visiting the lighthouse is one of the top things to do in Point Reyes for its excellent location, stunning views, and its rich history. Point Reyes Lighthouse is listed on the National Register of Historic Places.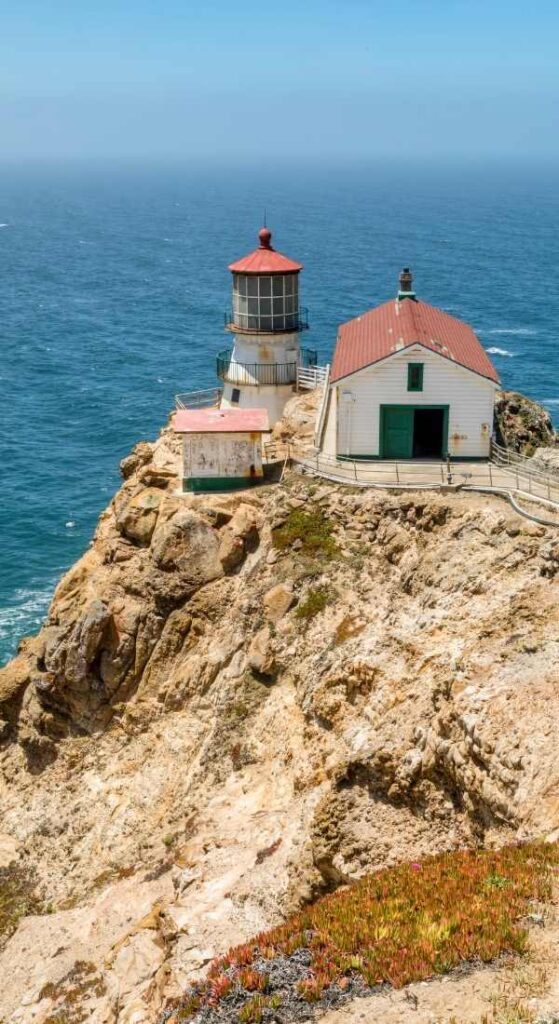 The lighthouse was built in 1870 and was functional until 1975, to warn ships of the headlands of Point Reyes jutting out into the ocean and guide them to safety.
This popular lighthouse is only accessible when you walk down the 308 stairs opening up to the views of birds and marine life. The walk up might be difficult for you.
You can see the lighthouse from the parking lot or by walking up the stairs. Since the area is extremely windy, hang on to hats and also a jacket.
Access to the lighthouse is at the very end of Sir Francis Drake Boulevard in Point Reyes National Seashore. From the parking lot, you need to walk on a 0.45-mile paved road to The Lighthouse Visitor Center.
Just beyond this centre is the observation deck, from where you can look down at the gorgeous lighthouse and splendid views of the pacific coastline along Point Reyes Beach.
The observation deck is also a great place for whale watching. Enjoy the walk to the viewing platform amidst stunning trees, leaning over the path due to the strong ocean winds.
The area is known for dense fog as well as high winds. On a clear day, you can enjoy whale watching from the deck.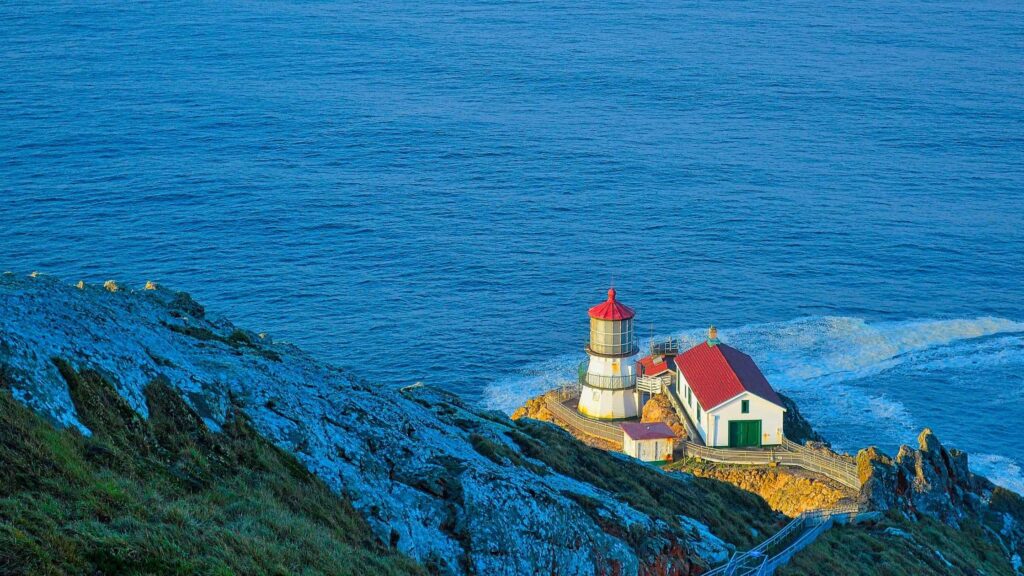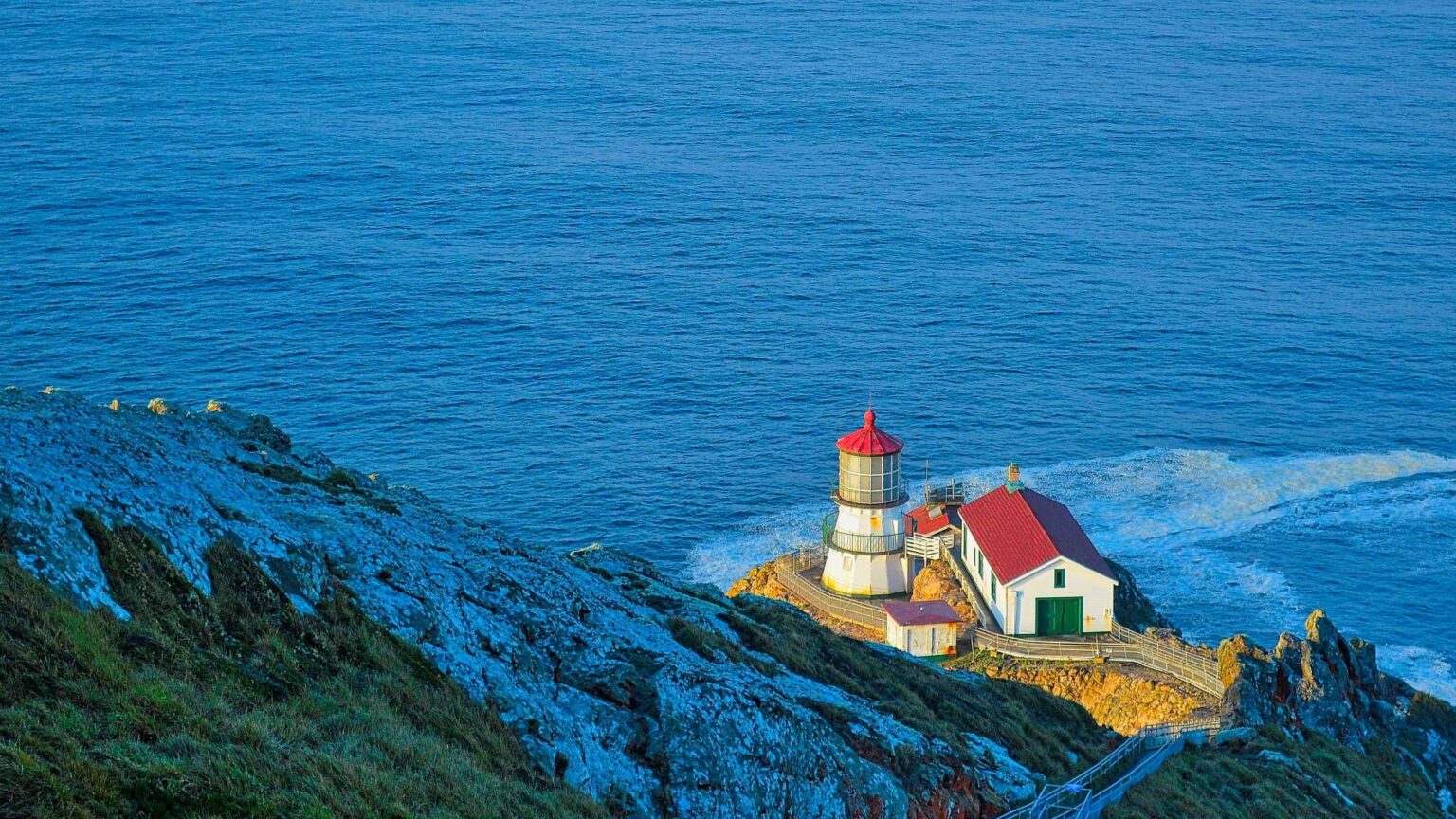 Note that the lighthouse and the visitor centre are only open Friday through Mondays from 10 AM to 4:30 PM. But, if the winds are greater than 40 mph, the stairs to the lighthouse are closed for visitor safety.
Check the official website to see if they'll be open during your visit. Even if they aren't open, you can still view the lighthouse from above.
CHECK OUT THE AMAZING SHIPWRECK
One of the top things to do in Point Reyes is The Point Reyes Shipwreck, located near the town of Inverness, and it is one of the most photographed spots.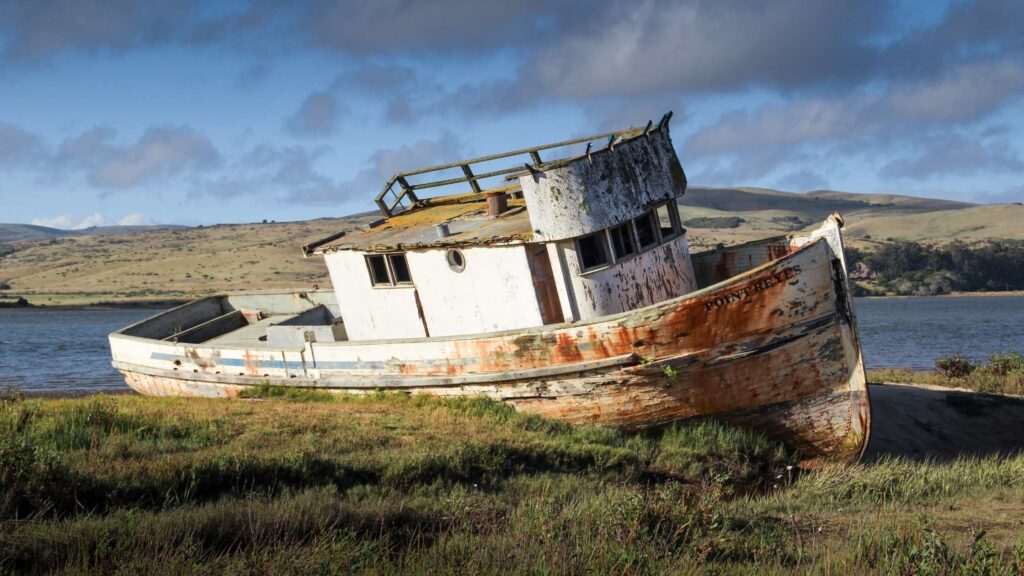 Also known as the Tomales Bay Shipwreck or the Inverness Shipwreck, it isn't one of the many natural shipwrecks that happened on the shores of Point Reyes.
The fishing boat, named Point-Reyes, was brought to the beach by a local, who wanted to restore it, but he never got started. A storm caused the vessel to wash ashore, and it has remained there for close to twenty years.
This ship's location is known as Shipwreck Coast because there were many ships lost here during storms.
This huge 380-foot cargo ship is over 100 years old, looks intact and its rusted exterior blends perfectly into its ambience, matching the golden hills.
You can either drive or reach the shipwreck from Cypress Tree Tunnel along Tomales Bay.
ADMIRE THE BEAUTIFUL CYPRESS TREE TUNNEL
Another on the list of the top things to do in point Reyes is visiting its top Instagram spot, The Cypress Tree Tunnel, an iconic place with beautiful cypress trees alongside the arch.
The Cypress Tree Tunnel is an easy stop on the drive down to the Point Reyes Lighthouse.
Located directly off Sir Francis Drake Boulevard, these trees were planted in the 1930s along a road leading to the historic KPH Maritime Radio Receiving Station.
It is one of the few remaining Morse communication stations left. Also, check out the attractive small office.
Enjoy a stroll around the place and capture the best shots. The best time to visit the Cypress Tree Tunnel for the most dramatic pictures is around sunrise. The entire area gets beautifully illuminated, creating the perfect lighting for beautiful photos.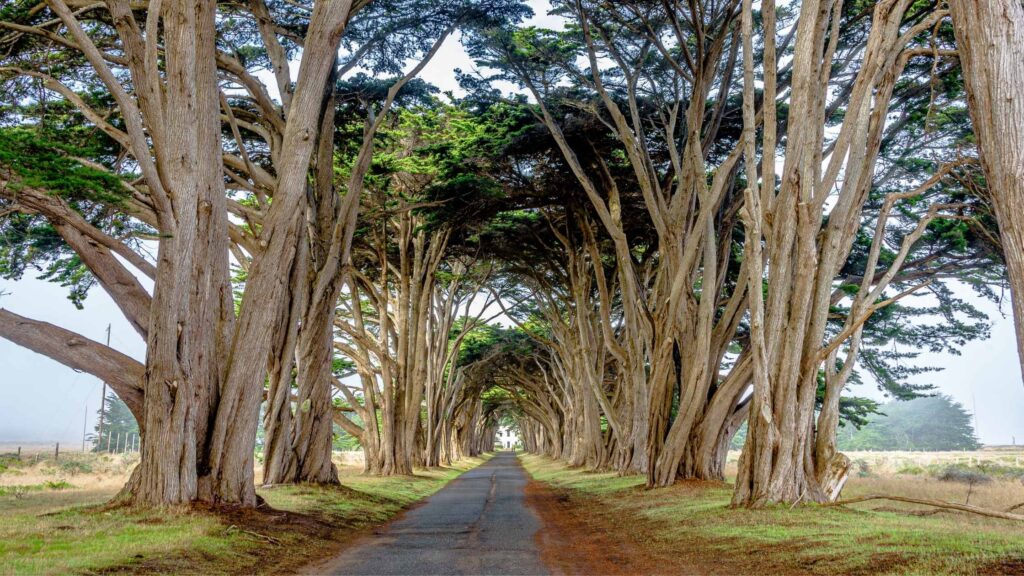 On Sir Francis Drake Boulevard, look for North District Operations Center signs to visit the Cypress Tree Tunnel.
Although there's no parking lot, you can park near the entrance where you may find other cars. Just ensure that you do not block the views.
SIGN UP FOR A RANGER-LED PROGRAM
If you want to take your trip to the next level, one of the best things to do in Point Reyes is to join their ranger-led program.
It is educational, giving you knowledge about a wide variety of topics. They are also free to attend, and you do not need reservations.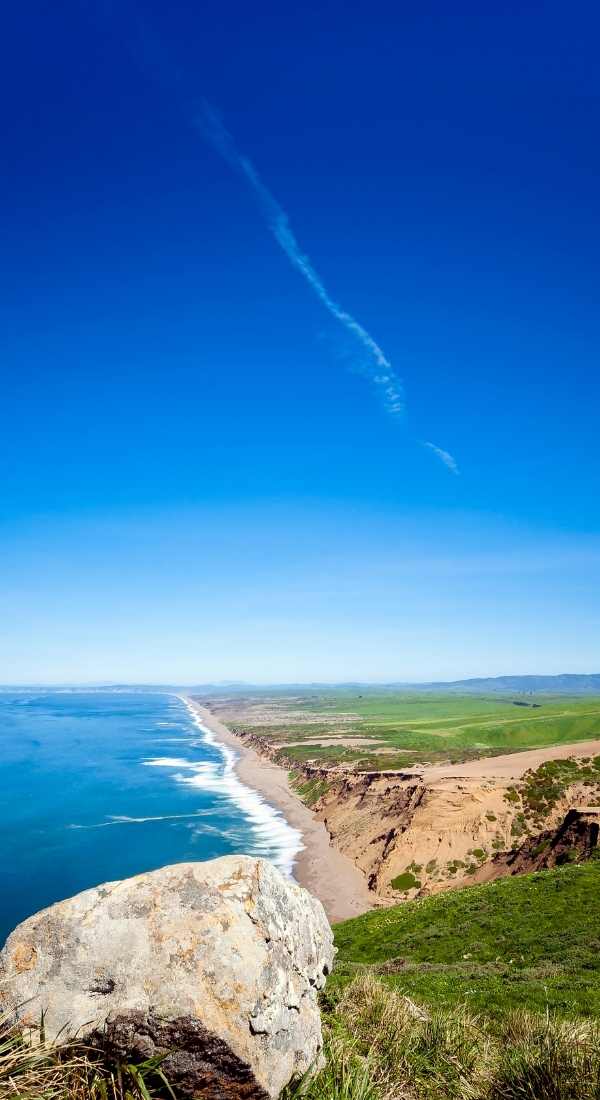 Different programs are offered throughout the year, depending on when you plan your trip. You can learn about many exciting things, including local flora and fauna, Coast Miwok Indians, animal tracking, tide-pooling, and earthquakes.
If you are here between December through April, join their seasonal programs about elephant seals, grey whale migration and their spotting, and the Historic Point Reyes Boathouse. You can learn more about these programs here.
CHECK OUT POINT REYES STATION
Point Reyes Station is a small town located just outside Point Reyes National Seashore near Tomales Bay and one of the must-stops on your trip.
Most people visit the town for refuelling, eating, and using restrooms, but it is worth exploring the city, which is compact with only a few streets.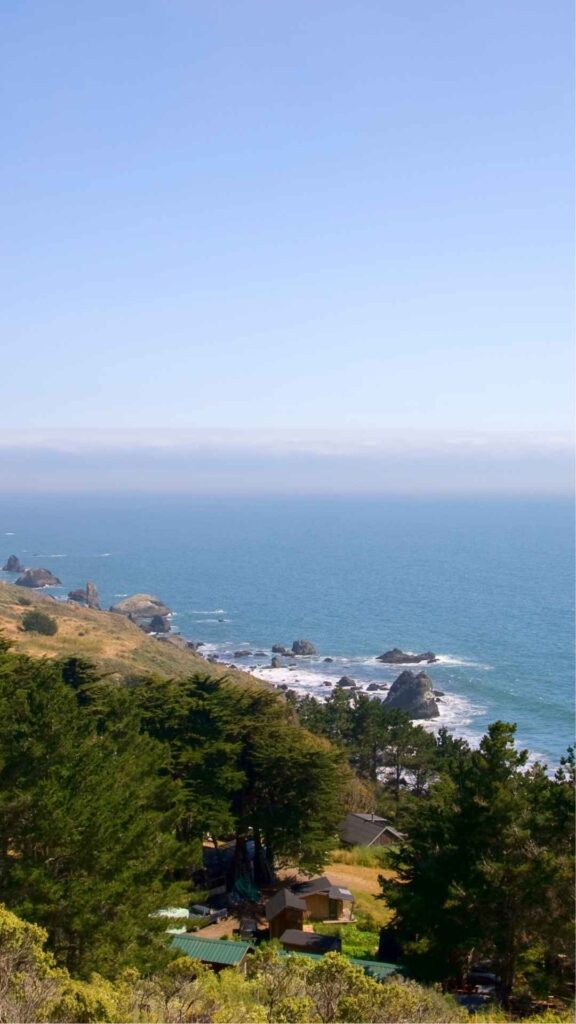 Take a stroll through the streets, eat at some local restaurants, admire the street art and old buildings, and view the gardens when they are in season.
Palace Market is a popular stop in Point Reyes Station for its delicious ice cream, soup, sandwiches, and other specialities. Shoreline Highway between 4th Street and 1st Street also has many bakeries worth checking out.
You can rent kayaks, paddleboards, and boats for the day at outfitters.
PHOTOGRAPH THE LEANING TREES
Although there are plenty of amazing Instagram spots in Point Reyes, one of the unique spots for photography is the crooked trees adorning the road thanks to the heavy winds that have bent the Monterey cypresses in the park making for many stunning photo ops.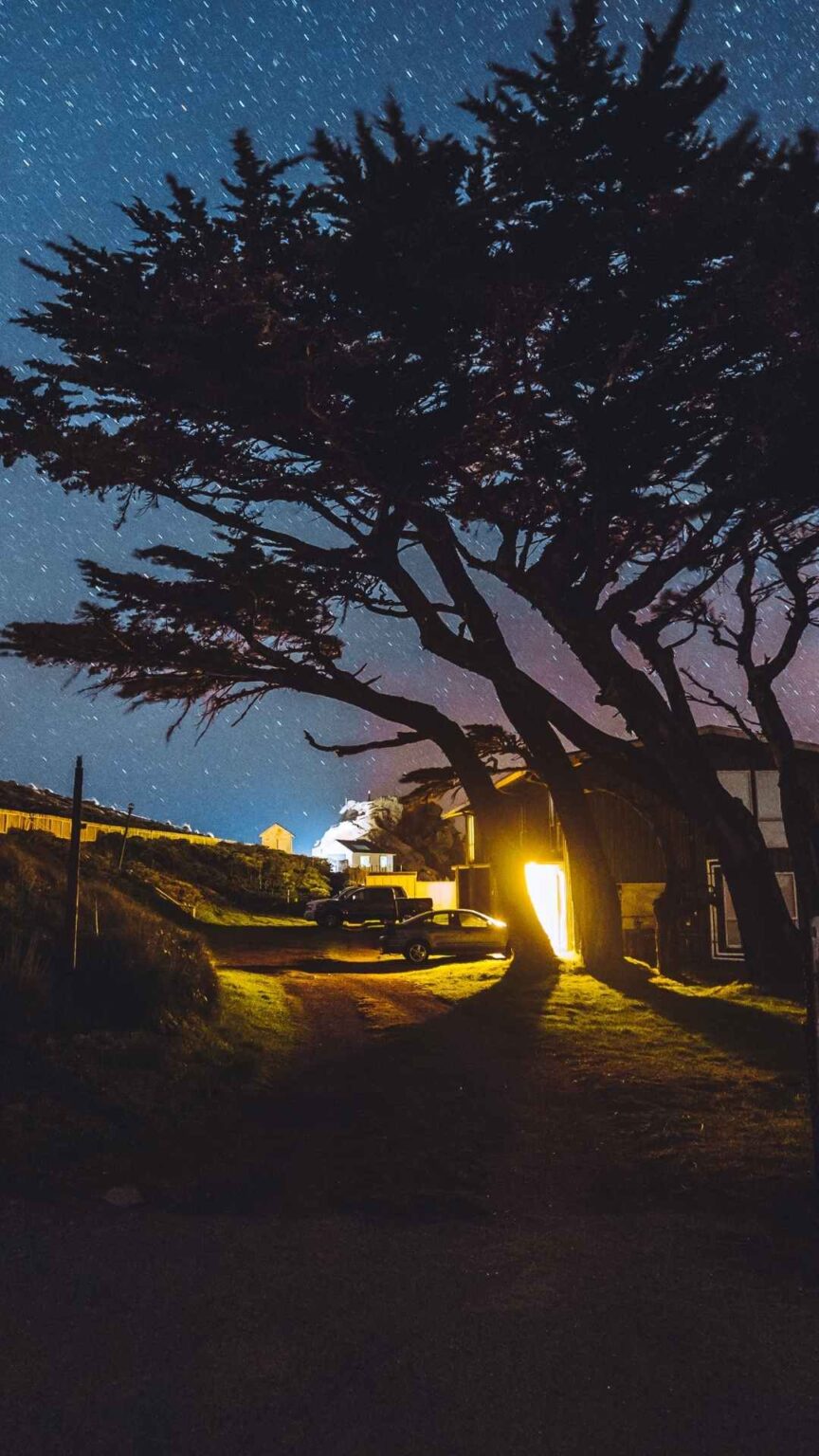 Notice the beautifully sculpted trunks with moss, which looks more magical when it's foggy, and during evenings. You can find the location here on the map.
TAKE A TOUR OF PIERCE POINT RANCH
Not many know that Point Reyes National Seashore is home to many historic ranches that connect with the Franciscan missionaries in California when the cattle were introduced to the region.
One of the unique things to do in Point Reyes is visiting one of their old ranches, Pierce Point Ranch, located at the park's northern end.
The ranch, listed on the National Register of Historic Places, was established in 1858 and in operation until 1973.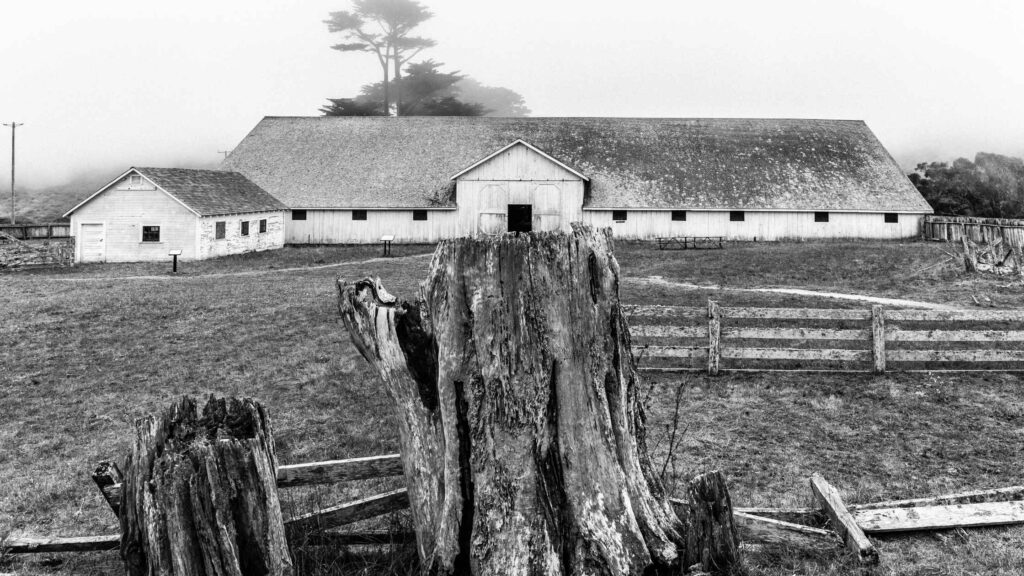 It was the largest ranch in operation on the peninsula in the 1800s and was known for its fine quality butter.
Explore the dairy ranch that takes you back in time as you wander through the rustic, heritage buildings that look relatively unaltered, comprising the main house, schoolhouse, blacksmith shops, carpenter shop, tank house, barns, and dairy houses. These traditional parts of the ranch make for amazing photos.
Check out the kiosks that give you glimpses of the lives of dairy farmers on the isolated Tomales Point. You can add this stop at the ranch on your hike to Tomales Point and visit the Tule Elk Reserve.
ENJOY A PICNIC ON THE BEACHES
The most popular Point Reyes attractions are its many stunning beaches, over at least 30, adorning the rugged cliffs and hilltops, forming a spectacular coastline in California.
Point Reyes may be foggier, but that does not mean you cannot enjoy a picnic or two on their gorgeous beaches.
Point Reyes Beach or the incredible Great Beach, stretching for over 11 miles, Drakes Beach and Limantour Beach are the most popular beaches for their pretty expanse of sand and beautiful backdrops.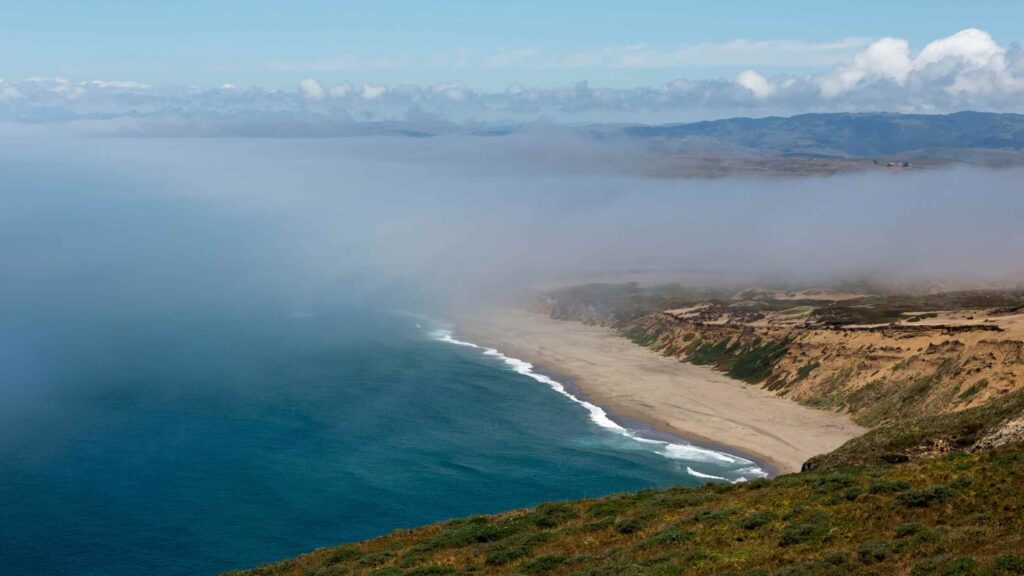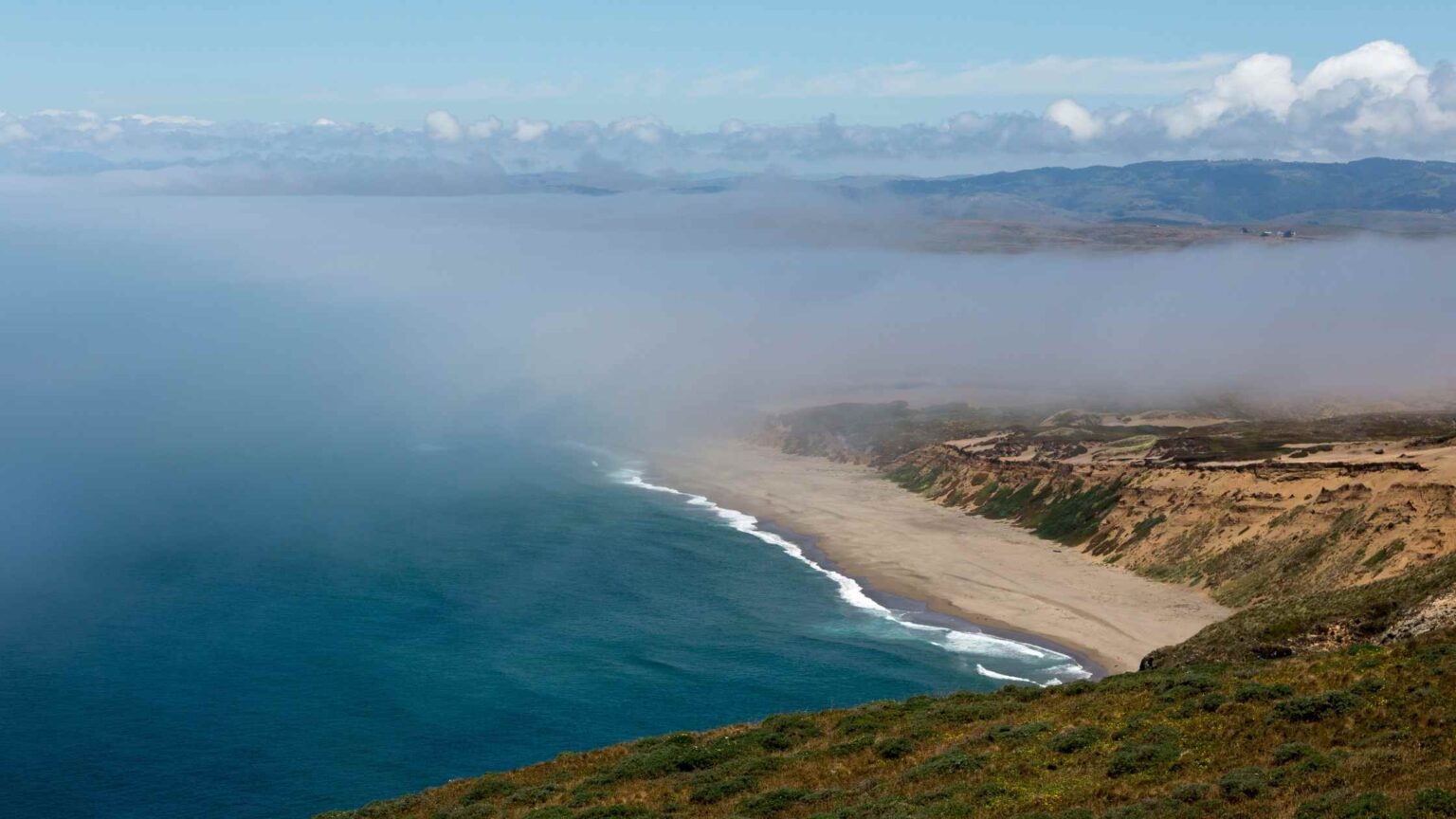 Head to Heart's Desire Beach, Marshall Beach, and Indian Beach on the Tomales Bay side if you want secluded beaches.
On the northern side of Great Beach, Kehoe Beach is also an offbeat beach.
Note that the beaches at Point Reyes, like most of the beaches in Northern California, are more likely than not to be cold, windy, and foggy.
So carry a wind jacket or a weighted blanket to keep you warm. Also, test the waters before planning to swim as the water can be pretty cold.
BEST THINGS TO DO IN POINT REYES FOR OUTDOOR LOVERS
HIKE THE TOMALES POINT TRAIL
Although there are many trails you can hike here, one of the top things to do in Point Reyes National Seashore is the Tomales Point Trail on your Point Reyes itinerary.
Tomales Point Trail is packed with splendid views that will lead you to a coastal bluff leading to Tomales Point, one of the most beautiful spots in Point Reyes.
Tomales Point Trail is about 9.4 miles round trip and is a popular hike among locals and tourists.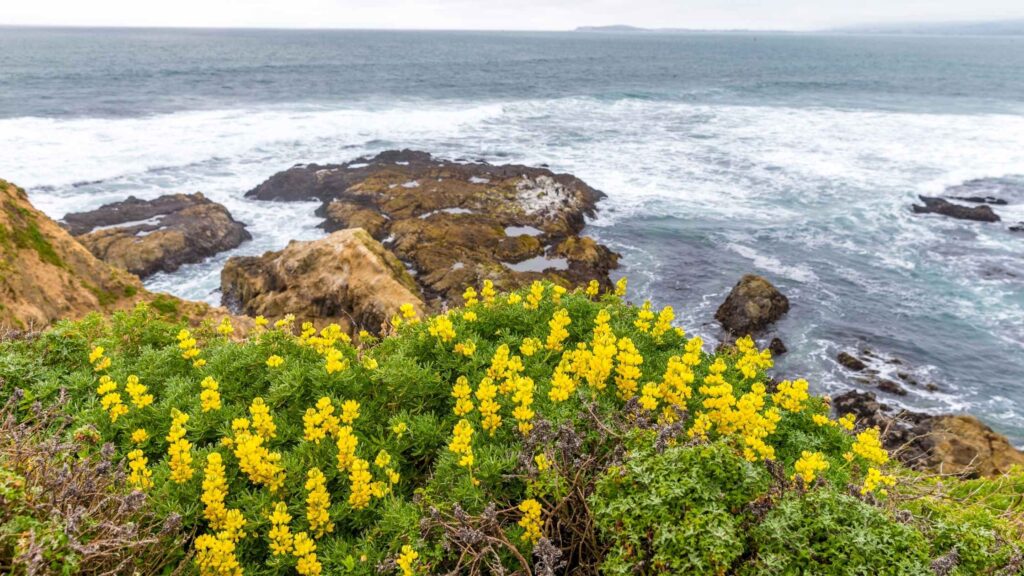 Whether you will hike to the end or some distance, the journey throughout is fabulous, offering you miles of unobstructed, gorgeous views of the Pacific Ocean, glimpses of beautiful sandy beaches below, and pretty wildflowers on the flower fields in spring and summer.
If you are in the afternoon, time your hike to witness the fantastic views of the sunset against the Pacific Ocean. On your hike, you may also see rare local habitats like birds and whales.
DO THE ALAMERE FALLS TREK
Among the beautiful waterfalls in Point Reyes is Alamere Falls, and hiking to this gorgeous waterfall is one of the most popular and top things to do in Point Reyes for all waterfall-lovers and nature admirers.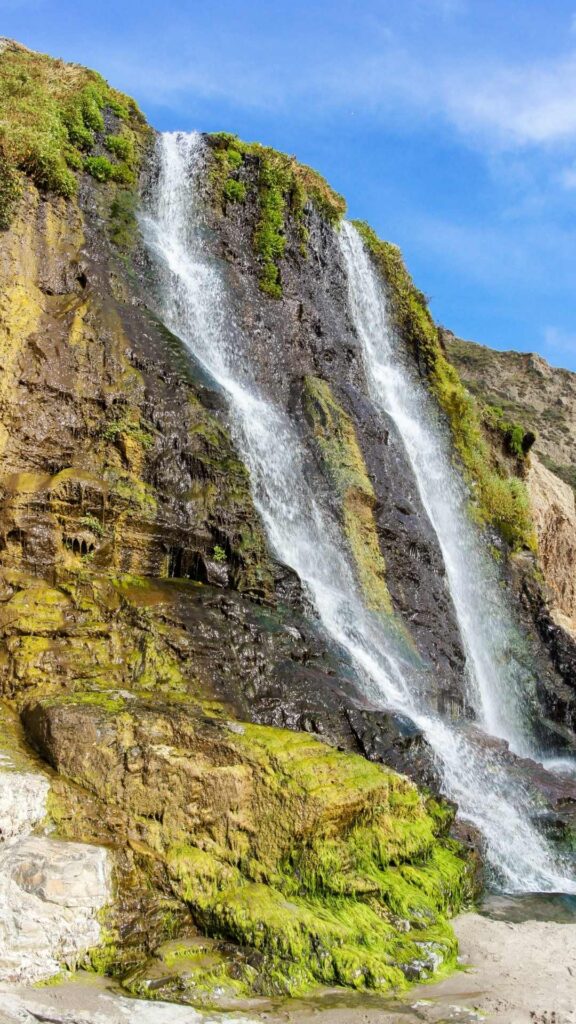 What's unique about Alamere Falls is that it is one of only two waterfalls along the California coast that are also tidefalls. Alamere Falls, located in the Phillip Burton Wilderness, is one of the best hiking trails in northern California.
If you wish to do the hike, arrive prepared as it is challenging and lengthy, taking many hours depending on your pace and fitness levels.
If you are here during low tides, you can see Alamere Falls tumbling 40 feet, joining Wildcat Beach. At moderate to high tide, it falls right into the Pacific Ocean. No matter when you plan your hike, Alamere Falls makes for dramatic sights.
Reaching Alamere Falls requires a round-trip hike of 13 miles or more with an elevation gain of 1600 feet and can be done in many ways. You will find trailheads for Alamere Falls at Bear Valley, Palomarin, and Five Brooks.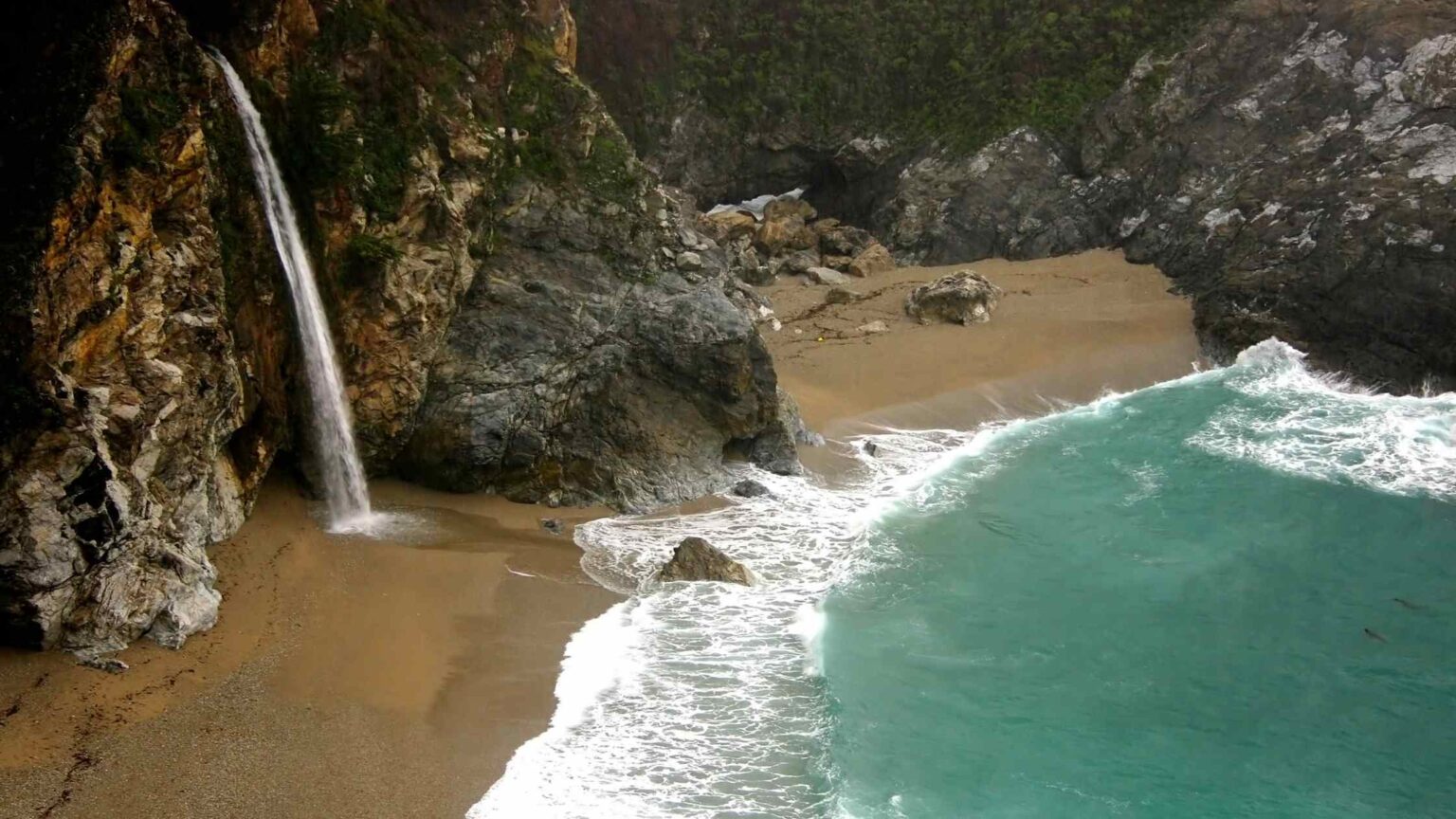 The Palomarin Trailhead – The most popular starting point is the Palomarin Trailhead, which offers the shortest route. Note that if you are taking the Palomarin Trailhead, parking is limited, and also, the final stretch of the access road to the trailhead is moderately challenging.
For this trail route, ensure to time your hike for low tide, as you will have to walk along the beach before being rewarded with spectacular views of Alamere Falls flowing directly into the Pacific Ocean.
Hiking to Wildcat Campground – Hiking to Wildcat Campground is the best and safest way to reach Alamere Falls. You can walk south along Wildcat Beach to the falls at low tide from here.
If you want to start your trek early to gain time, avoid crowds, and enjoy the views, staying at the campground will allow you to reach Alamere Falls earlier in the day.
If you are planning the Alamere Falls hike in the winter and the spring, check the tide conditions before starting. Note that permits are required to camp at Wildcat Campground, which you can make here.
DO THE HIKES FROM BEAR VALLEY
If you are looking for a moderate and a longer trail for hiking, the Bear Valley trail plus sky trail and the coastal trail further, which is one of the best things to do in Point Reyes for easy hikes with excellent rewards.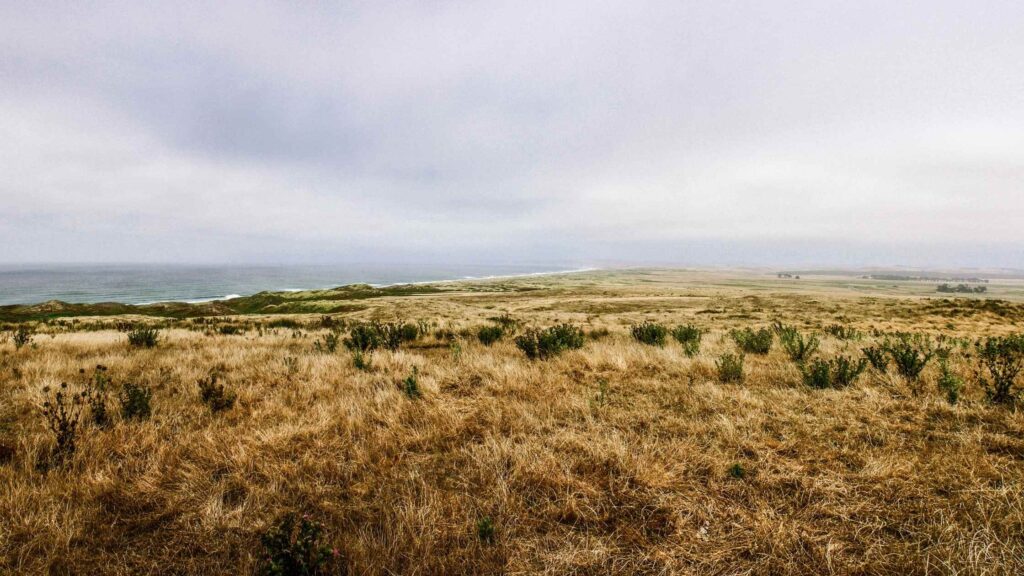 This relatively easy hike through the forest opens up to stunning views of the coastline to the north and south. There are two trail options, one leading to a coastal trail and the other to a sky trail. You can begin either of these combinations of flat hikes near the Bear Valley Visitor Center.
Bear Valley + Coastal Trail(12+ miles) – Take the Bear Valley Trailhead until it gets to the coast and then, head north which will take you on the Coastal Trail and loop back inland.
If you do not start early, it may take longer than expected. You can also book a campsite at the Wildcat Campgrounds overlooking the ocean overnight and also cover Alamere Falls.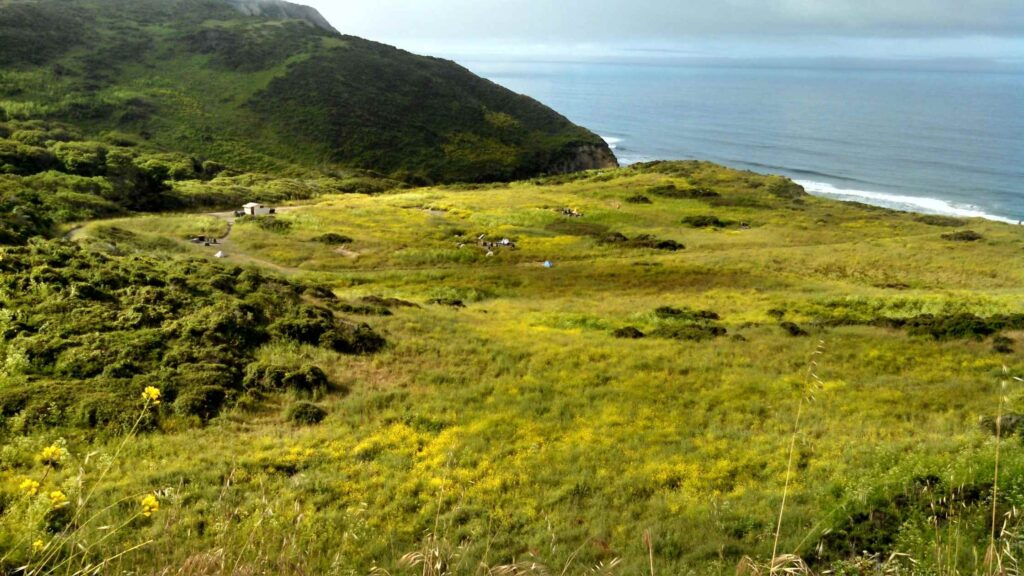 Bear Valley + Sky trail (8 miles) – near the Bear Valley Visitors Center, take the Mount Wittenberg trail to go up to the top for views down the coast on the sky trail, and then circle back on the flat bear valley trail to end the hike.
Both trails lead to magnificent views of the coastal line and its beaches that you can admire on these less strenuous hikes.
HIKE CHIMNEY ROCK TRAIL
If you are looking for short hikes on your trip, you can do the Chimney Rock Hike, one of the fun things to do in Point Reyes.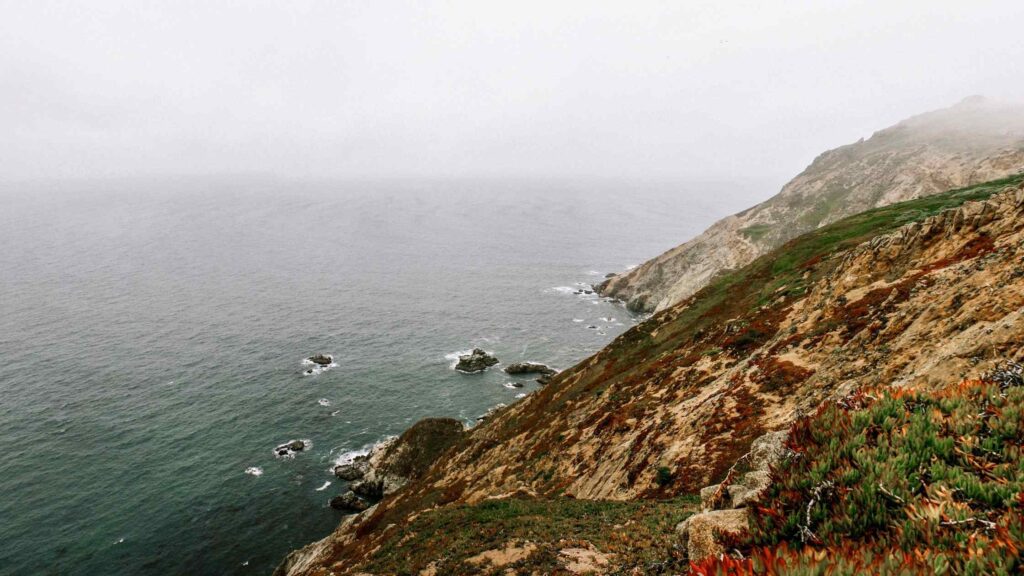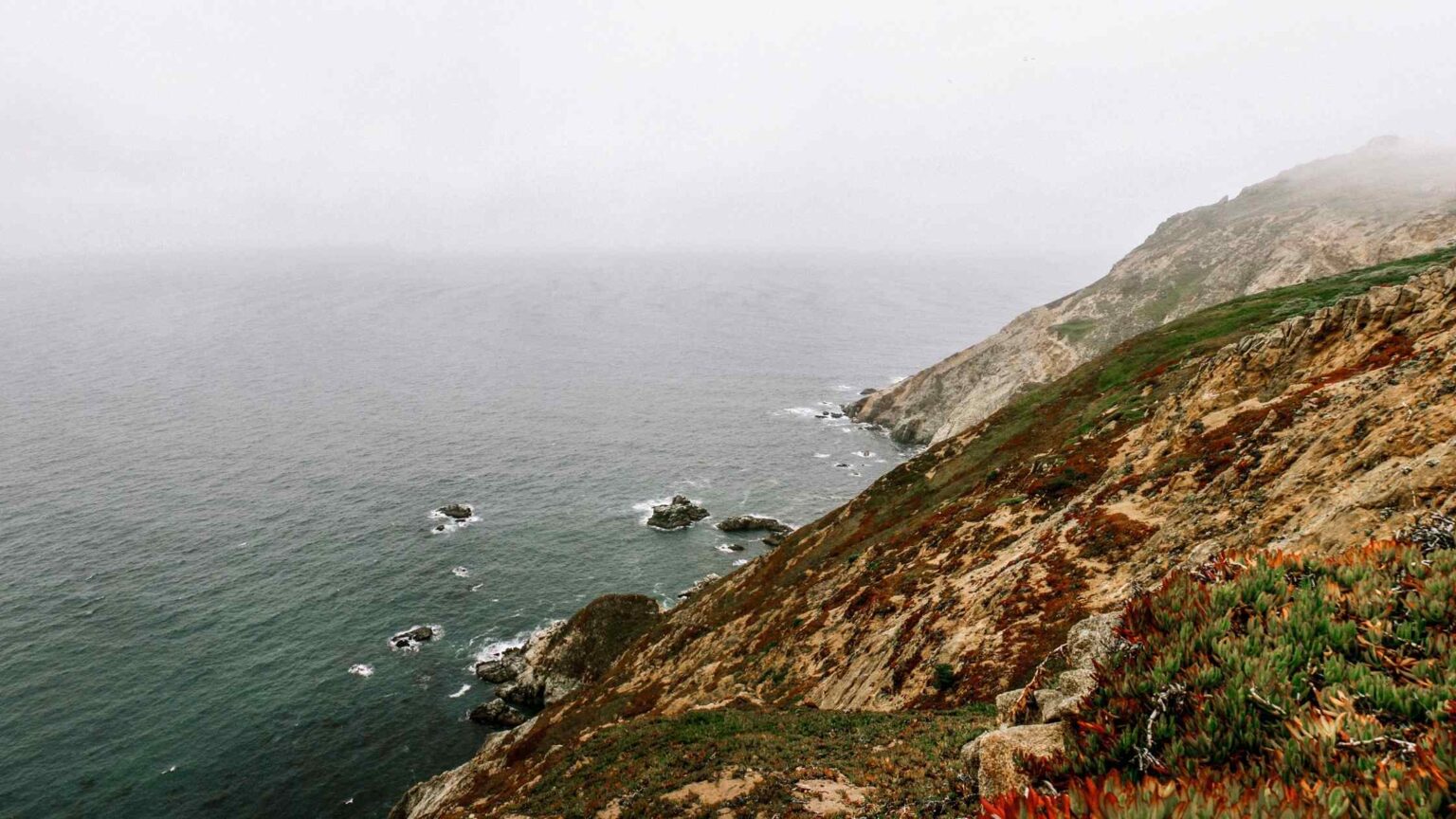 Chimney Rock Trail is a very easy trail spanning 1.75 miles east of Point Reyes. Although this short hike around the Point Reyes Headlands has some steep steps, it is a beautiful hike where you will witness the beautiful wildflowers in the spring.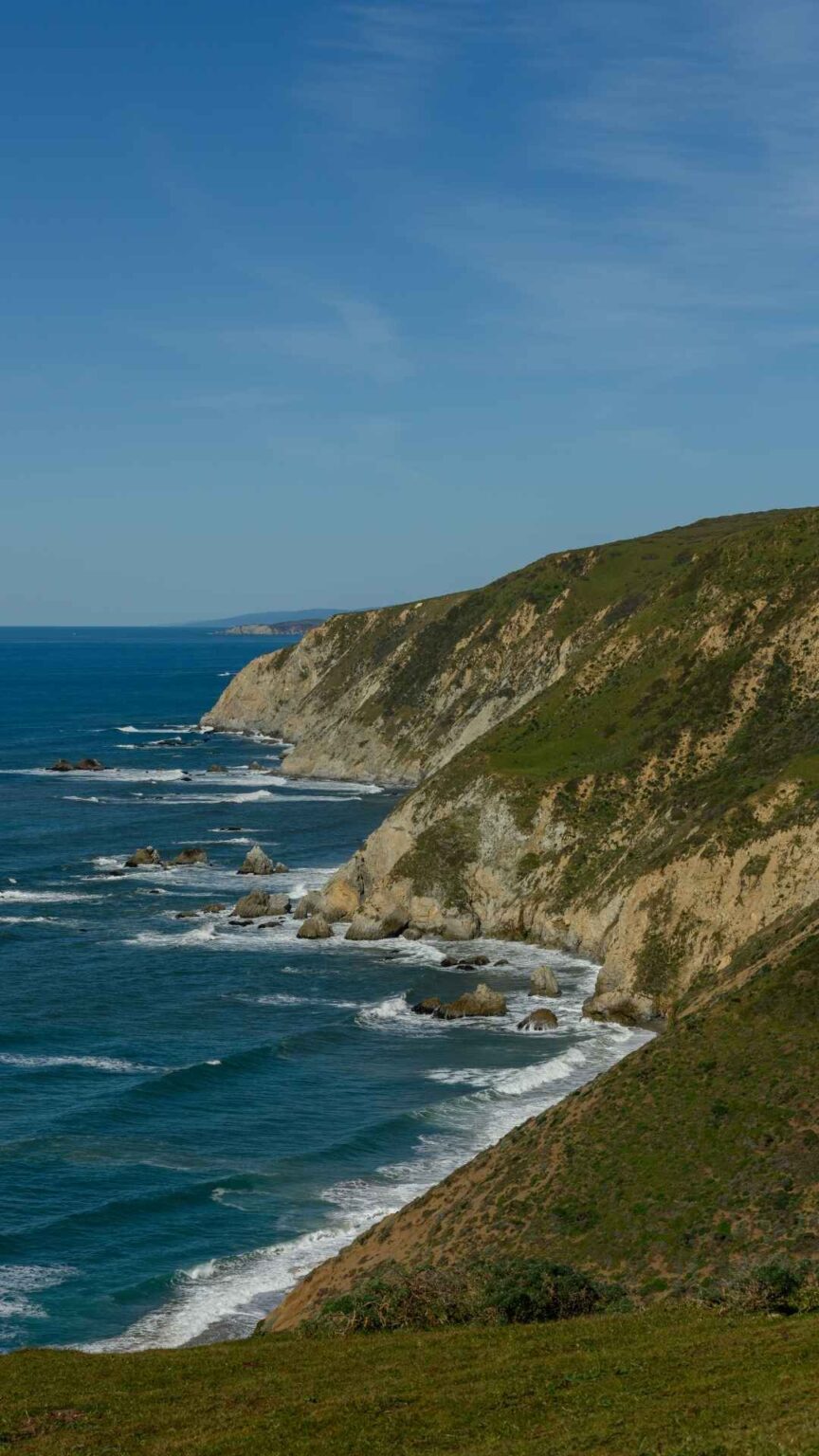 Also, look for migrating whales in the winter and spring, the stunning views of Drakes Bay, elephant seals, birds, the historic Chimney Rock Lifeboat Station and great Pacific Ocean views.
GO KAYAKING AROUND TOMALES BAY
Kayaking around Tomales Bay is one of the fun things to do in Point Reyes. You can enjoy stunning views of Point Reyes and the Bay from the calm waters of Tomales Bay for over 15 miles that are packed with abundant natural beauty.
Renting kayaks or going on a kayaking tour is one of the famous Point Reyes activities in summer to witness the stunning beauty of the coast of California.
If you plan to kayak during the day, the waters are generally calmer, so early morning hours are best for kayaking. It is also a great time to watch birds and wildlife on your route.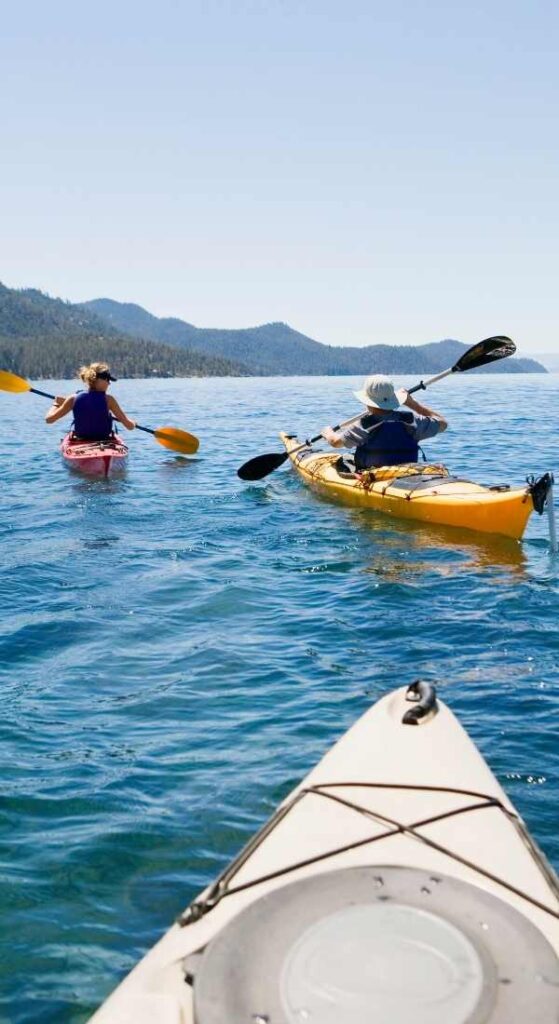 There are many fantastic kayaking tours offered in point Reyes. The most popular one is the nighttime kayaking tour to see the planktonic bioluminescence that's common in Tomales Bay.
You can kayak or also try stand-up paddleboarding at many launching locations. There are many places near the park where you can rent kayaks, including Point Reyes Station and Inverness. Although you can also bring your kayaks, check with the park rangers first.
You can also access a few coves on kayaks where you can enjoy a good picnic meal.
Recommended: 35 Awesome Things To Do In South Bay, Los Angeles On a Weekend
ENJOY A STROLL FROM LIMANTOUR BEACH TO THE SCULPTURED BEACH
One of the best ways to spend a relaxing evening in Point Reyes is by walking along the beaches. The walk from Limantour Beach to the Sculptured Beach, which is about 2 miles, is the perfect stretch for a beautiful and relaxing beach walk.
Since Limantour Beach is one of the quiet and vast beaches, it is a pleasant experience to stroll, and as you arrive at the Sculptured Beach, you are welcomed by the backdrops of beautiful sheer cliffs and fantastic rock formations that are washed by the waves.
SWIM AT HEART'S DESIRE BEACH
If you are particularly looking for an amazing beach for swimming, head to Heart's Desire Beach, a part of Tomales Bay State Park, accessed by a short walk from the parking lot.
What makes Heart's Desire beach ideal for swimming is that the waters are calm, and warmer compared to the other beaches on the Pacific Ocean side.
Hence Heart's Desire Beach is very popular during the holidays. Apart from swimming, you can also picnic here at the tables near the green sides along the shore. You will find restrooms here as well.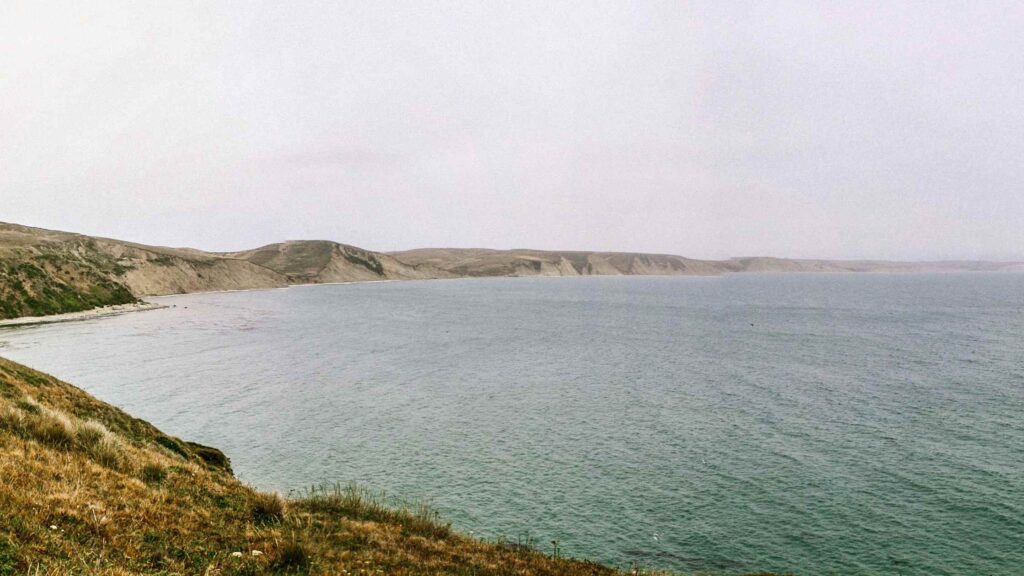 You can also walk the trails to other Tomales Bay beaches, including those leading to Pebble Beach and Indian Beach, and pretty Shell Beach, which is also a fabulous beach for swimming.
Among the other hiking trails, the one worth checking out is the beautiful Jepson Grove, one of the rare bishop pine woodlands well-preserved in California.
This one-mile trail(one way) begins at the parking area at Heart's Desire Beach. The parking fee at Heart's Desire Beach is USD per vehicle. Reach here early if you need parking as they do not have cars once the parking is full.
ENJOY AN EVENING AT DRAKES BEACH
Apart from all the beautiful beaches in Point Reyes, the one that stands out as a picnic spot and a fun place is Drakes Beach. It is located right off Sir Francis Drake Boulevard, the main road through the park.
Due to its protected location and easy access via a comfortable drive, spending time at Drakes Beach is one of the top things to do in Point Reyes for families.
This vast expanse of beautiful sandy beach is surrounded by dramatic white sandstone cliffs, and the sand of these cliffs on Drakes Bay was deposited 10-13 million years ago in a shallow sea.
Then the sands uplifted for years, and today you can see striations on the cliff faces caused by erosion.
It is a starting point to explore the peninsula and has great amenities including a parking lot next to the beach, and restrooms. You can enjoy many fun beach sports with your kids including kayaking, surfing, fishing, and stand up boarding.
Although the waves at Drakes Beach are not as wild as those at other west-facing beaches at Point Reyes, you still have to be very careful about the rip currents.
There are also picnic tables by the parking lot, which usually get filled quickly during the weekends and peak holiday days.
Look out for dolphins, seals, and other wildlife on the shores. stroll on the beach or read your favourite book. Explore the cove by taking a short hike up to Peter Behr Overlook. Note that the beach is closed during the fall.
VISIT TULE ELK PRESERVE
One of the top things to do in Point Reyes is watching Tule Elk in their natural habitat.
Although you can find them at many places in the park on your drives or your hike on the Tomales Point Trail, the best place to see them is at the Tule Elk Preserve, the northernmost point of Point Reyes in Tomales Point.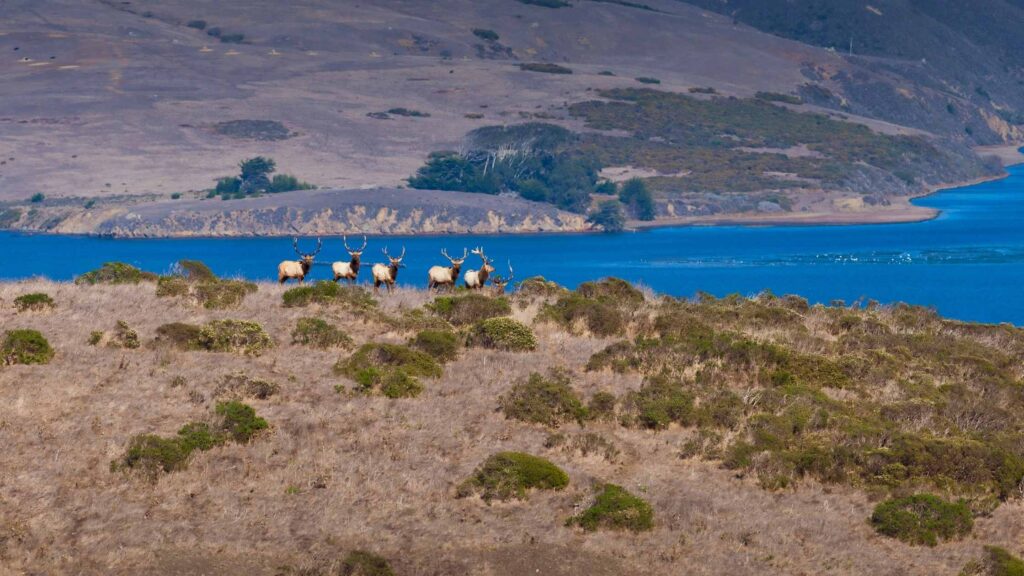 Although the Tule Elk are native to California, they were nearly wiped out by hunting in the 19th century by the 1870s. Two males and eight females were introduced at Tomales Point in an effort at conservation.
Thanks to these sustained conservation efforts, Point Reyes now has one of the largest tule elk herds in North America.
The best time to plan a trip to spot the local elk is between August and December, the peak rutting season. The reserve is open to the public daily from sunrise to sunset.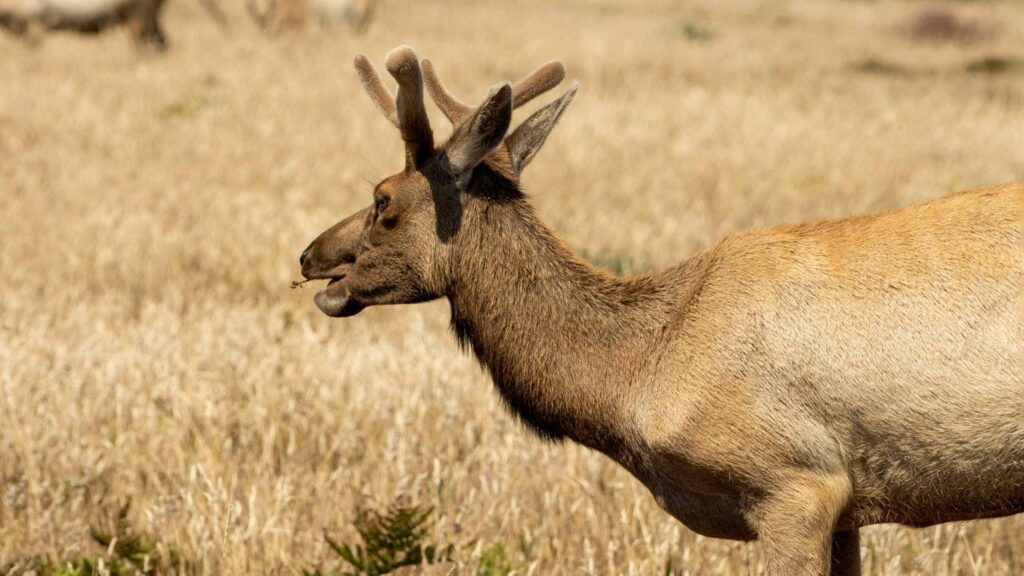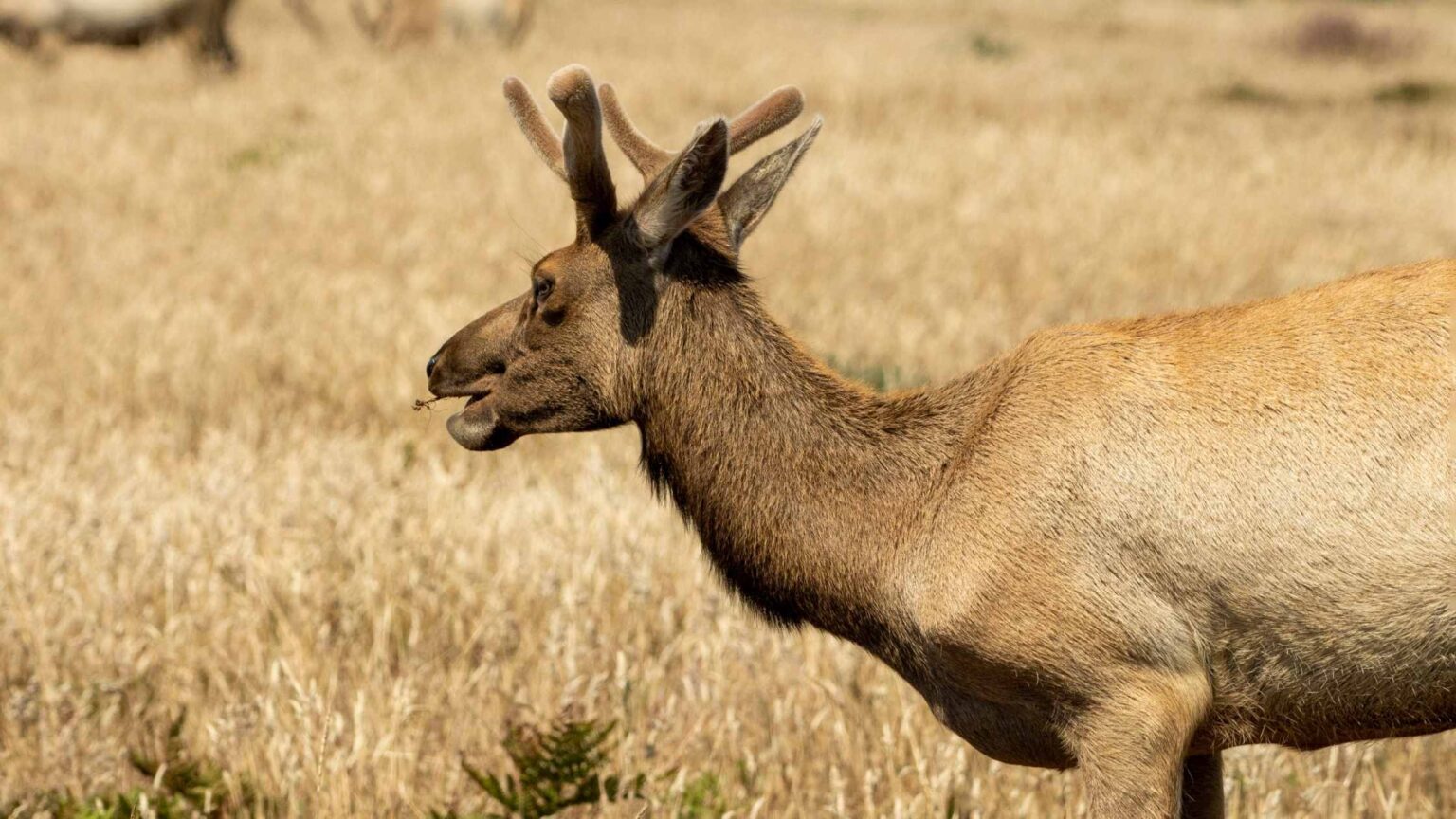 You can combine the trek to Tomales Point with a visit to the reserve. Additionally, you can also plan other hikes in the Tomales Bay area, including the Pierce Point Ranch and McClures Beach, which offer splendid views of the Pacific Ocean.
HEAD OVER TO ELEPHANT SEAL OVERLOOK
If you are here between December and March, one of the best things to do in Point Reyes is hiking the Elephant Seal Overlook Trail, which is about 0.5 miles from the Chimney Rock Trail parking lot on the southeast end of the park.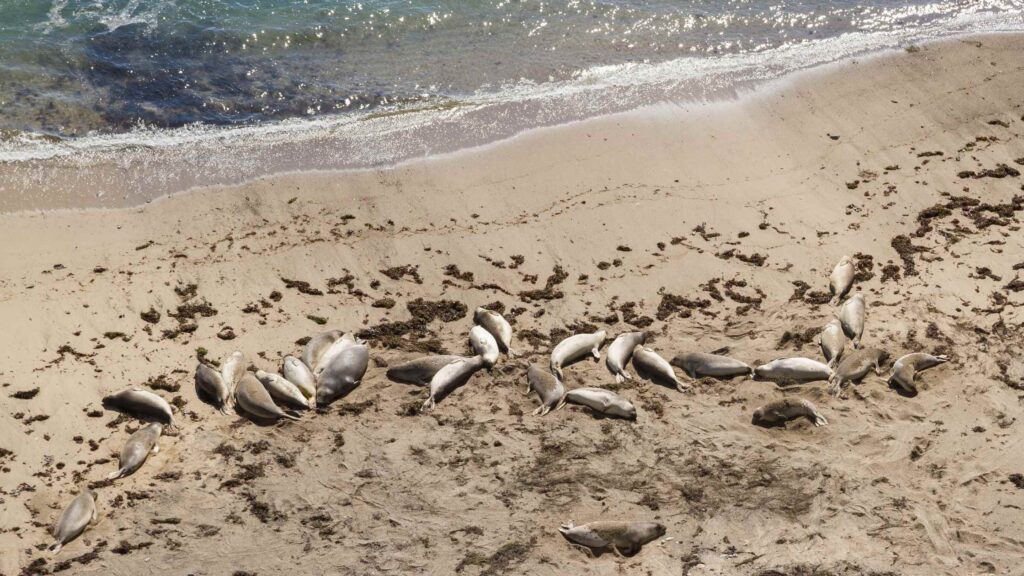 Although you may be able to spot elephant seals at any time during the year, December through March is the mating and birthing season for elephant seals making the months a perfect time to watch them in their natural habitat.
One of the best viewing spots is from Elephant Seal Overlook where you can see the Drakes Beach elephant seal colony, where you will see dozens of northern elephant seals and pups hauled out on the beach below.
The numbers can reach thousands during the peak months. Since they're usually pretty far away, I'd recommend bringing a zoom lens or binoculars.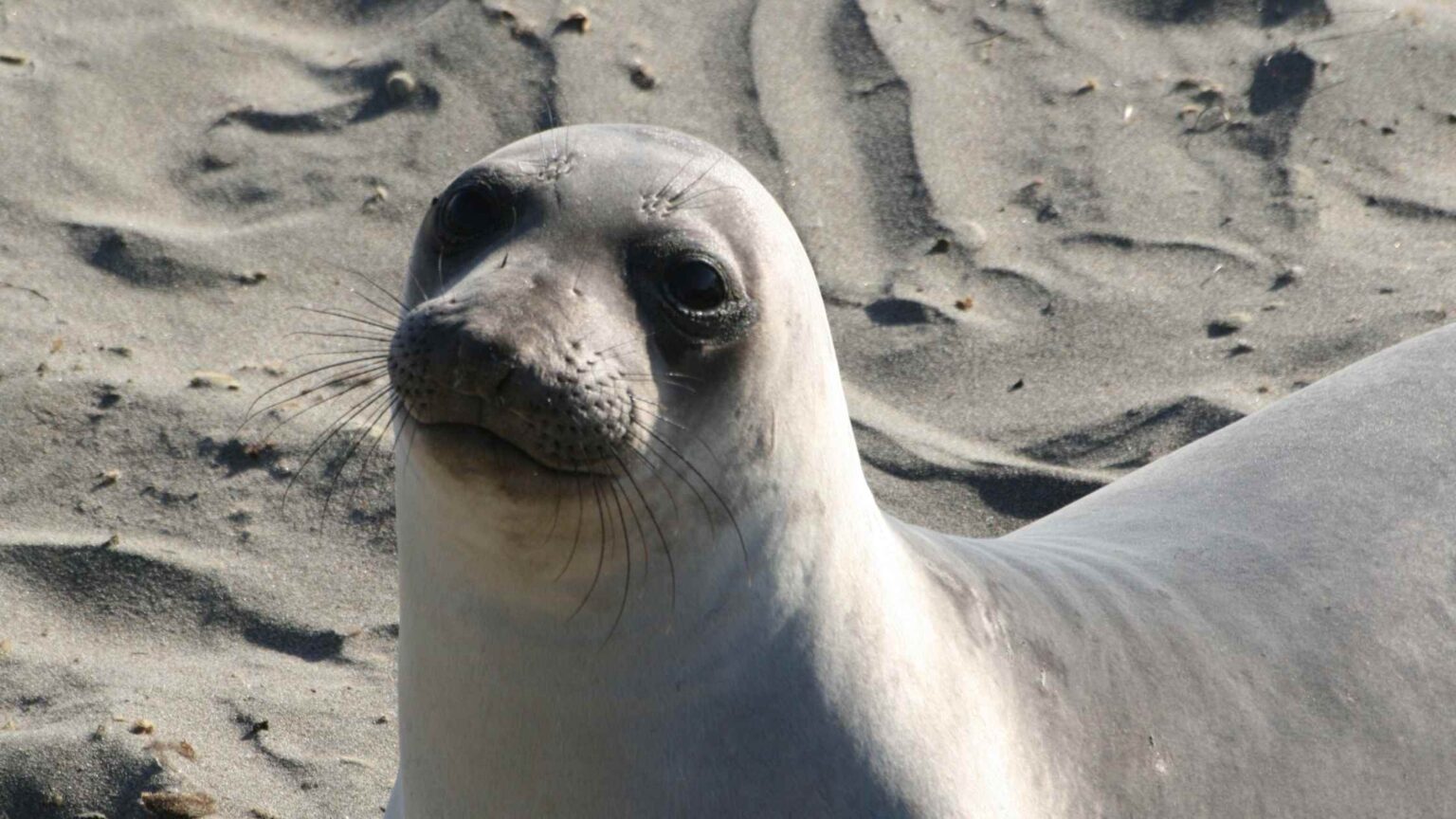 Other popular spots include Drakes Beach, the Historic Lifeboat Station, and Limantour Beach. Drakes Estero is a good place to spot harbour seals.
Note that during these peak months, you might have to take a shuttle bus from Drakes Beach to access the overlook since they close down Sir Francis Drake Boulevard when it gets too busy.
ENJOY WHALE WATCHING
If you love whales, one of the best things to do in Point Reyes is whale watching. Point Reyes National Seashore, one of the westernmost points on the California Coast, is the home ground for whales and hence an excellent place for whale watching.
Plan your trip from January through early May to watch grey whales making their annual migration and swimming alongside the shores.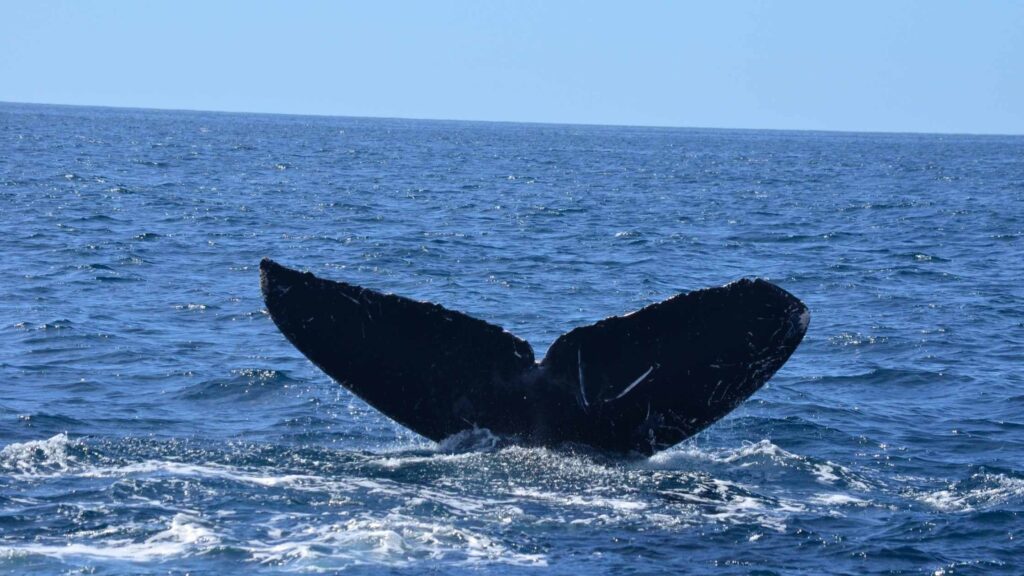 Humpback, blue, sperm whales, pods of dolphins and blue whales may also be spotted if you are lucky.
One of the best spots to see whales is from the Point Reyes Lighthouse, Make sure to bring your binoculars. To reach here sometimes you may have to take a shuttle from Drakes Beach during peak migration times.
GO BIRD WATCHING
Thanks to its vast expanse of lush vegetation everywhere, the national reserve is home to more than 500 species of different birds making bird watching one of the top things to do in Point Reyes reserve.
Another popular wildlife activity in Point Reyes is birdwatching. With around 490 diverse bird species, Point Reyes is one of the best spots for birdwatching in North America.
You can spot many beautiful birds throughout the park. But for whole bird watching and photography, head to these prime regions famous for birdwatching, including Abbotts Lagoon, Drakes Estero, Five Brooks Pond, Giacomini Wetlands, and Olema Marsh.
From the most common birds like the sparrows, hawks, waterfowl, and parrots, you can also find some exquisite birds like osprey, American kestrels, California quail, raptors, warblers(during the fall), egrets, brown pelicans, herons(fall), golden eagles, bald eagles and peregrine falcons.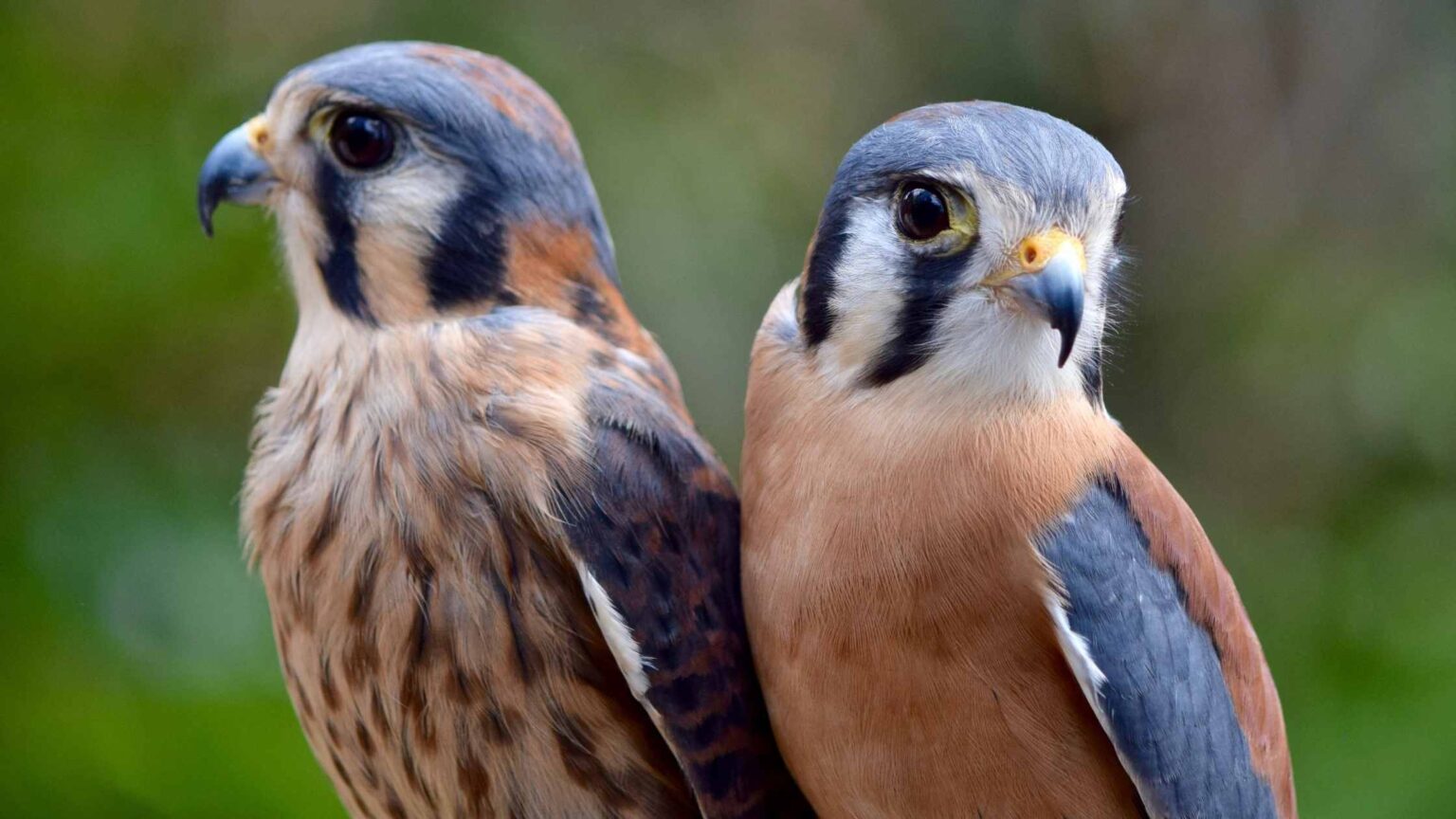 You can also watch quail, swallows, wild owls, goldfinches, vultures, and red tail hawks all over the coastal California mountains in summer and spring.
The best time for birdwatching at Point Reyes is the fall, the migration season, and winter, when the birds come here for a layover and some for breeding. Make sure to bring some good binoculars.
GO ON A BACKPACKING AND CAMPING ADVENTURE
Backpacking in Point Reyes National Seashore is one of the best ways to explore the wilderness and the beauty of the park.
Thanks to the vast size of the park and the many well-marked trails leading to a wide variety of experiences, you can enjoy backpacking immensely.
Backcountry camping is the only way to camp within the boundaries of Point Reyes National Seashore. It means you cannot bring your vehicles or RVs.
Some of the best backcountry campsites include Wildcat Camp, Glen Camp, Sky Camp, and Coast Camp. You can book them via Recreation.gov.
Since these campsites book up quickly, it is best to book your spot at least a few months ahead.
Coast Campground is located in a beautiful grassy valley just a few minutes away from Limantour Beach and tide pools. To reach here, begin your journey from the Laguna Trailhead.
Glen Campground is known for its secluded location surrounded by dense forests, ideal for those wanting to stay close to inland than the coast. You need to do the hike from Bear Valley Trailhead to reach Glen Campground.
Sky Campground, located on a ridge near Mount Wittenberg, is one of my favourite campsites thanks to its magnificent views of the Pacific Ocean, Drakes Bay, and the rugged clifftops.
You can reach Sky Campground either from the Sky Trailhead or from the Bear Valley Trailhead which includes climbing over Inverness.
Wildcat Campground, located on the hills near Drakes Bay is one of the secluded campsites also closest to Alamare Falls. It offers splendid views and also is a short walk away from the beach.
You can hike from Bear Valley or from the Palomarin Trailhead to reach Wildcat Campground.
If you need amenities or are traveling in an RV, check at one of the Campgrounds in Marin County. You must also have a permit for camping.
LOOK FOR BEAUTIFUL WILDFLOWERS
Among the many stunning things present, Point Reyes National Seashore is known for its gorgeous wildflowers. If you plan a trip from January to May, you will be rewarded with magical carpets of flower beds carpeting the hills and meadows dramatically colouring the landscapes.
Since there are at least 600 species of splendid wildflowers, you cannot miss witnessing the spectacle of flower fields.
Spring and early summer are the best days to look for wildflowers. Some great places to look for wildflowers include Chimney Rock Trail, Earthquake Trail, and Tomales Point. Abbotts Lagoon is also a beautiful trail for both wildflowers and bird watching.
CHECK OUT THE TIDE POOLS
One of the top things to do in Point Reyes National Seashore for outdoor lovers is tide pooling, thanks to its rocky intertidal zone along its vast coastline bustling with marine life in all sizes and shapes.
The best tide pooling in Point Reyes can be found at Sculptured Beach. Plan your visit for tide pooling when the tides are low as this gives you the best chance to get up close with the sealife.
Make sure to wear proper footwear, and watch from a safe distance without touching any of the sea life.
If you are traveling with children, also be mindful of unpredictable waves.
Duxbury Reef located near Point Reyes in Bolinas is another good place for tide pooling if you do not mind venturing further.
OFFBEAT THINGS TO DO IN POINT REYES
WATCH THE MAKING OF RED HAWK CHEESE
If you are a cheese lover, you are in for a treat as tasting different types of cheese is one of the fun things to do in Point Reyes for the foodies.
For those unaware, Marin County is famous for its dairies, and Cowgirl Creamery is one of the top local cheese producers. Although you can find their cheeses all over California, they have a barn shop and a restaurant in Point Reyes Station which you should visit if you enjoy cheese.
You can find the store in the Tomales Bay Foods building, which is the site of Cowgirl Creamery's original creamery. It is where you can take one of their tours to watch their famous Red Hawk cheese being made.
Also, do shop for a variety of Cowgirl Creamery cheeses here, including your favourites of course. In the cafe, try their grilled, golden brown cheese sandwich, which you have to get to go, though, as there is no seating.
GO BIKE RIDING
One of the great ways to explore Point Reyes National Seashore is by biking. You have the permission to ride bicycles and class I e-bikes within the reserve on selected trails.
If you want to enjoy bird watching while biking, get on Estero Trail from the Estero Trailhead to its junction with the Drakes Head Trail or Abbotts Lagoon path to the footbridge (no e-bikes on Abbotts Lagoon, though).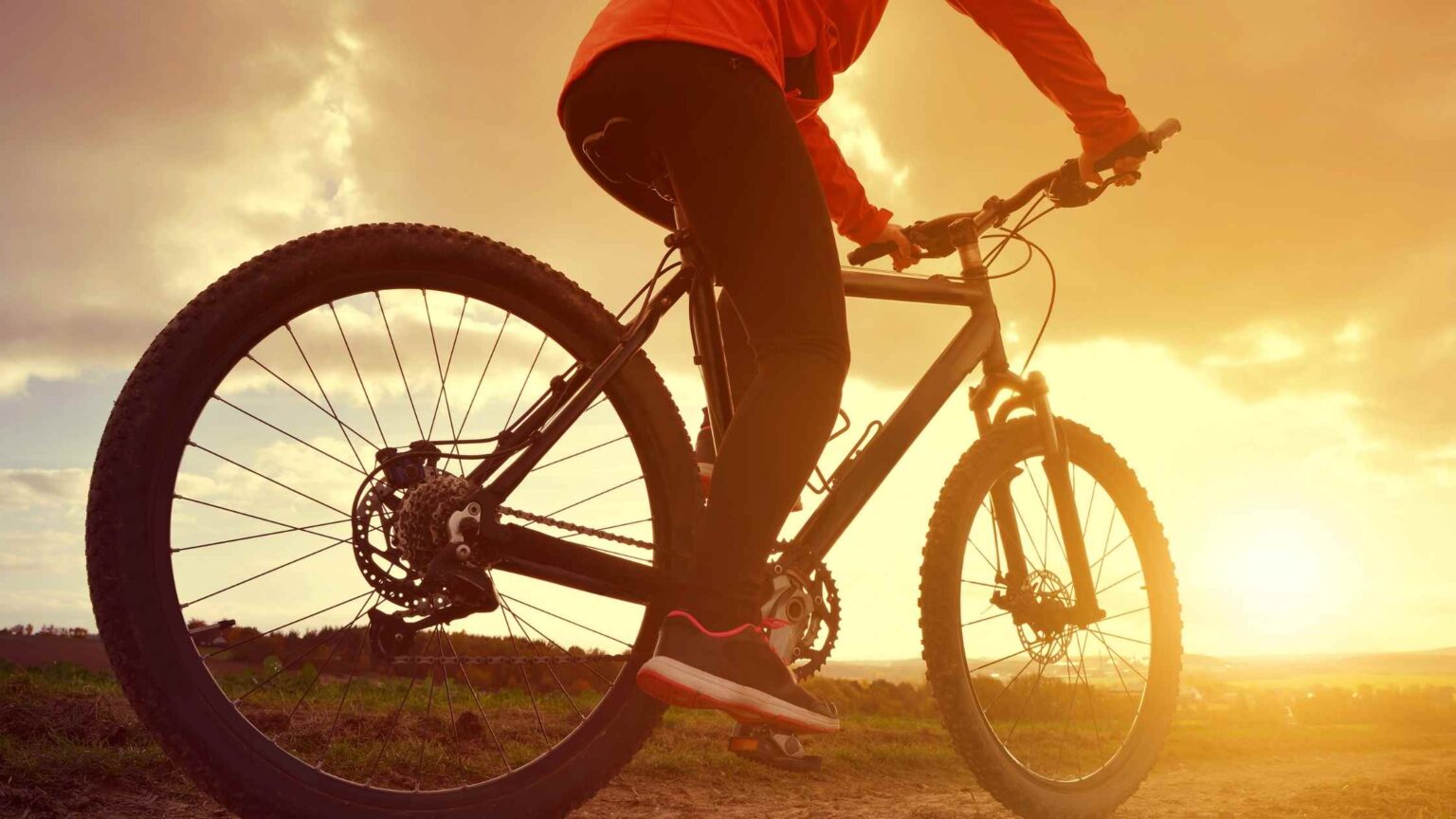 The Coast Trail that begins from the Coast Trailhead on Laguna Road to Coast Campground and Sunset Beach Trail are best for admiring stunning ocean views.
The other popular biking routes are Bear Valley Trail which begins from the Bear Valley Trailhead to its junction with the Glen Trail, Inverness Ridge Trail from Limantour Road to Mount Vision Road, and Kule Loklo Trail from the visitor centre north to Bear Valley Road.
These routes are beautiful, rewarding you with lush greenery and gorgeous views of the panoramas.
VISIT POINT REYES FARMSTEAD CHEESE COMPANY
Cheese lovers can continue enjoying the cheese-fest by indulging in another of the fun things to do in Point Reyes, Point Reyes Farmstead Cheese Company.
The cheese company is located only a few miles out of town, just north of Point Reyes Station on the east side of Tomales Bay. Take their amazing farm tours and cheese tastings to learn more about how the cheeses are made. Also, do not miss tasting their original creamery.
Try snacking at their kitchen and cafe, The Fork where you can buy many specialities of theirs, including the mouth-watering truffle cheese and blue cheese. Check here to learn more about their tours and tastings.
Another must-do quick stop It's also worth stopping by Nicasio Cheese on the way to or from Point Reyes.
ADMIRE THE STUNNING VIEWS FROM SOUTH BEACH OVERLOOK
On your drive to photograph the leaning trees, you can add another stop for Point Reyes national seashore things to do.
Pass via the trees to head to South Beach Overlook, which stretches for over 0.2 miles offering some magnificent views of the rugged coastline dotted with jagged cliffs.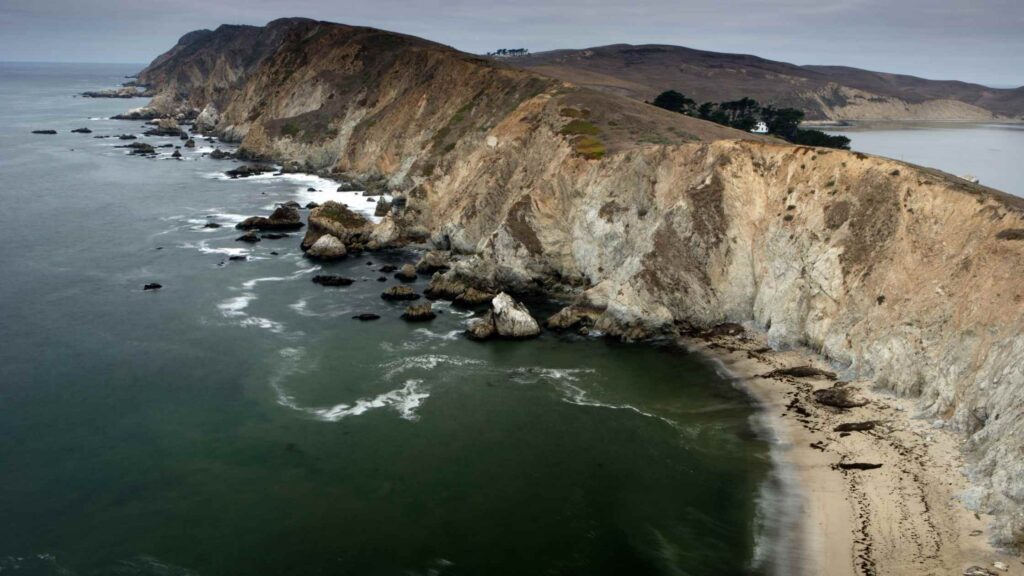 You can park in the parking lot of Point Reyes lighthouse and walk for about 5 to 8 minutes before arriving at the spot from where you will be treated to magical views.
Fog views are more mystic than the sunny days, but both are gorgeous nevertheless. You can also view the elephant seal colony near the cliff bottom that you can view on your binoculars.
ENJOY A BEACH BONFIRE
One of the ways to continue your evening into the night after a day packed with exploring is sitting by the bonfire enjoying the cool breeze.
Hang out at any of the beaches in Point Reyes, where you can have your bonfire. Bring your blankets, have a picnic with music, or relax and look at the stars.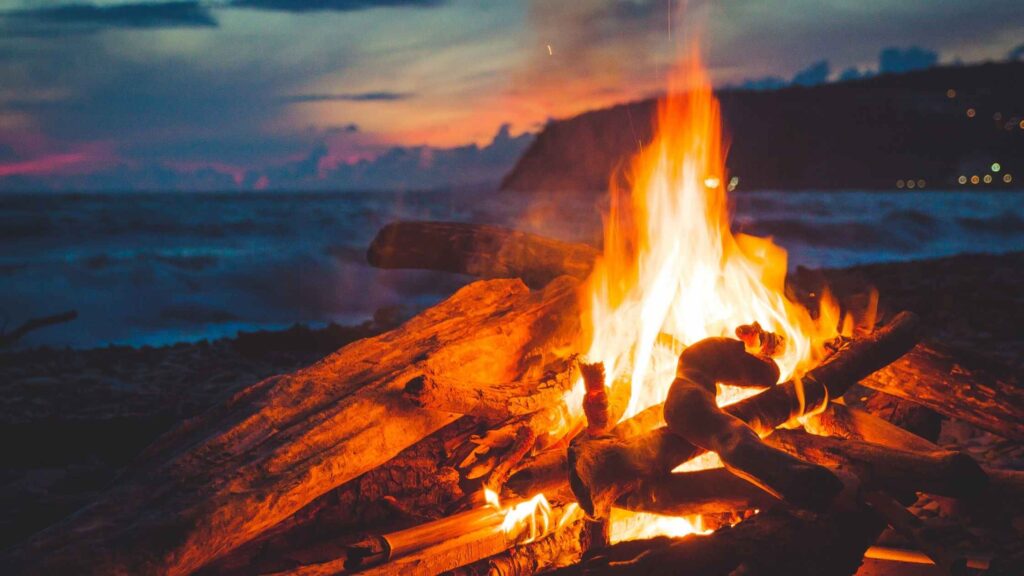 No matter what you do, this is one of the perfect ways to unwind and end action-packed days.
You must pick up a permit at any of the visitor centres, the details of which you can find here.
Although permits are free, they are issued the same day you plan to have a bonfire, and obtaining is subjected to weather conditions and the seasons.
TRY FRESH OYSTERS BARBEQUE
If you love oysters, you are in for a treat as one of the fun things to do in Point Reyes for foodies is try out the local harvested delicious oysters fresh to the table.
San Francisco and the wider Bay areas are known for oysters, but the shallow water of Tomales Bay has made it one of the best places to farm different varieties of oysters. If you head to the eastern part of Tomales Bay, you can plan tours of oyster farms.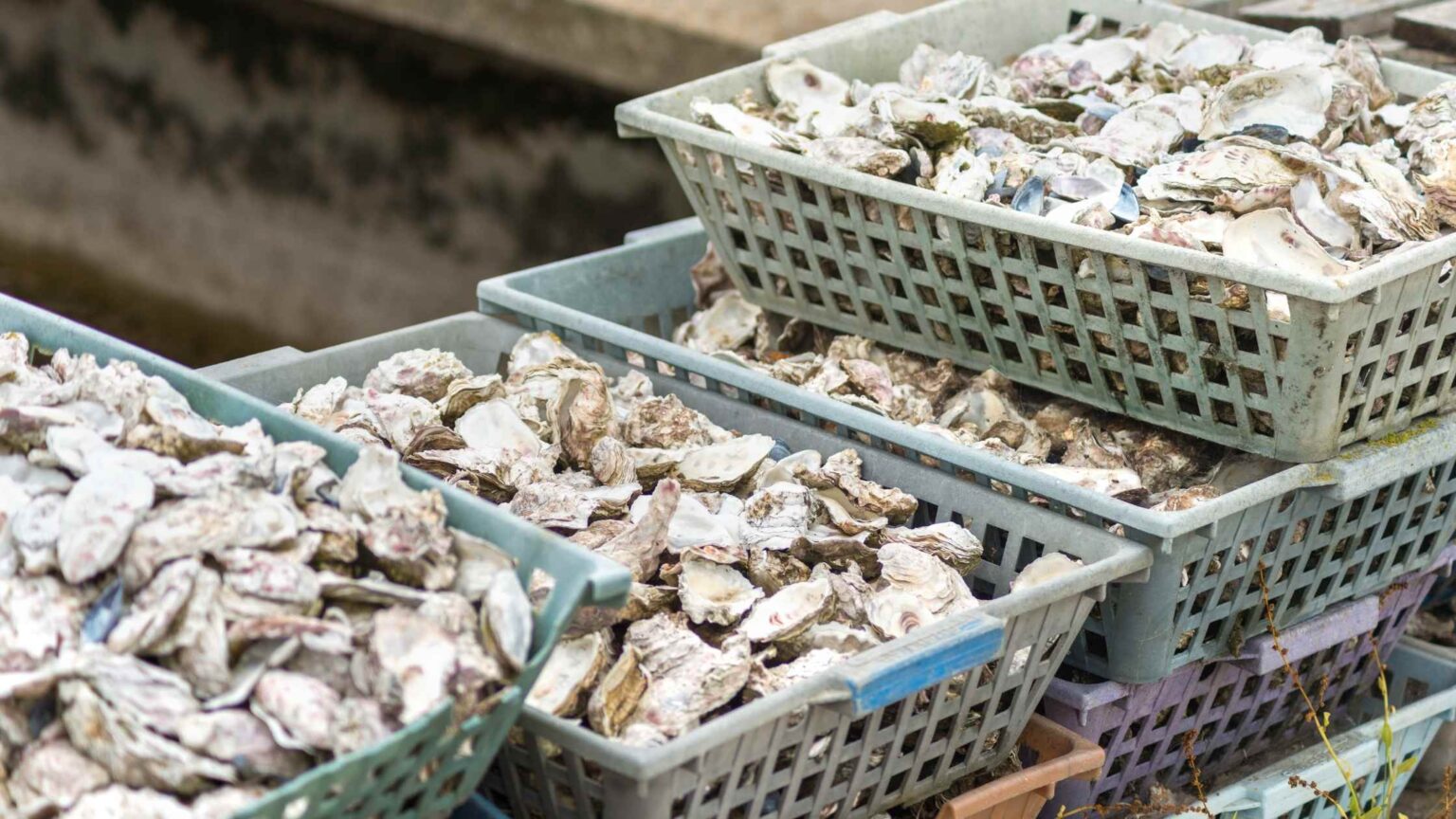 Hog Island Oyster Co, located on Tomales Bay, has been around since 1983 and is one of the must-stops for oyster lovers. Do not miss their amazing 1-hour farm tour to learn about oyster farming.
Then, buy their oysters from their full-fledged cafe serving many delicacies, and have a great picnic at their tables offering some fantastic views of the bay, perfBay with wines and cheese.
Start with the oldest operating shellfish company in the area, established in 1909, Tomales Bay Oyster Company, for their fresh and delicious oysters that you can grab on the go and head to any of the beaches in Point Reyes for a picnic lunch.
DRINK MEAD AT HEIDRUN MEADERY
One of the offbeat things to do in Point Reyes is trying mead at Heidrun Meadery, located close to Point Reyes Station.
Mead is a fermented beverage made of honey, water, and yeast, and comes in regular and sparkling forms, similar to wine. At Heidrun Meadery, they produce meads using the traditional French Methode Champenoise. It is a slightly aromatic light drink that many wine and cider lovers love.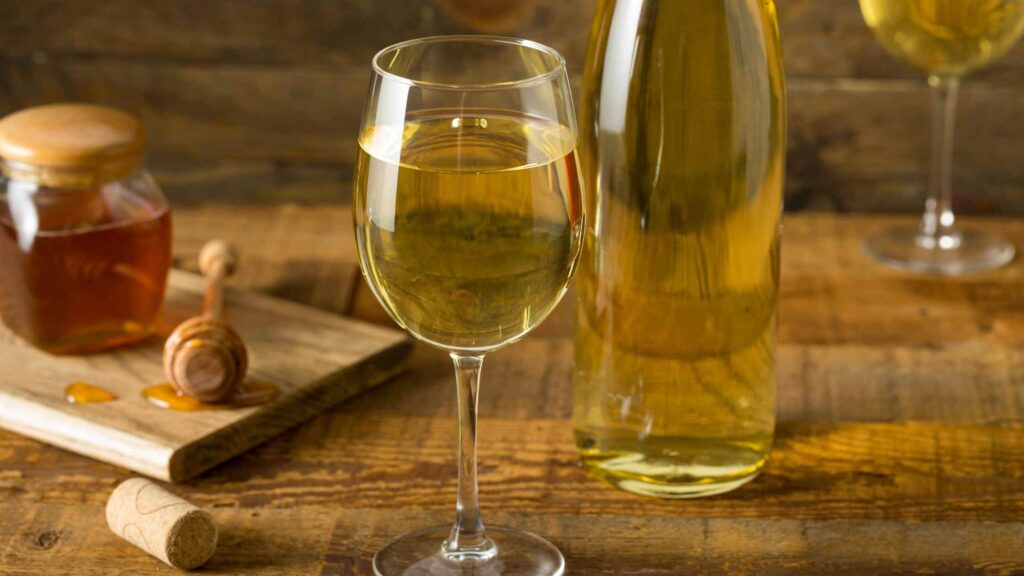 Heidrun Meadery is a converted dairy farm where you can also watch beekeeping and a horticulture program focusing on bee forage.
They have a wide variety of flowering plants in their greenhouse that provide for a healthy year-long forage for the honey bee colonies. You can also picnic under their willow trees and explore their stunning gardens, making a perfect getaway for a half-day trip.
TRY HORSEBACK RIDING
One of the most exciting things to do at Point Reyes is horseback riding, which you can enjoy across more than 120 miles of hiking and biking trails, making it one of the adventurous ways to explore Point Reyes as equestrians.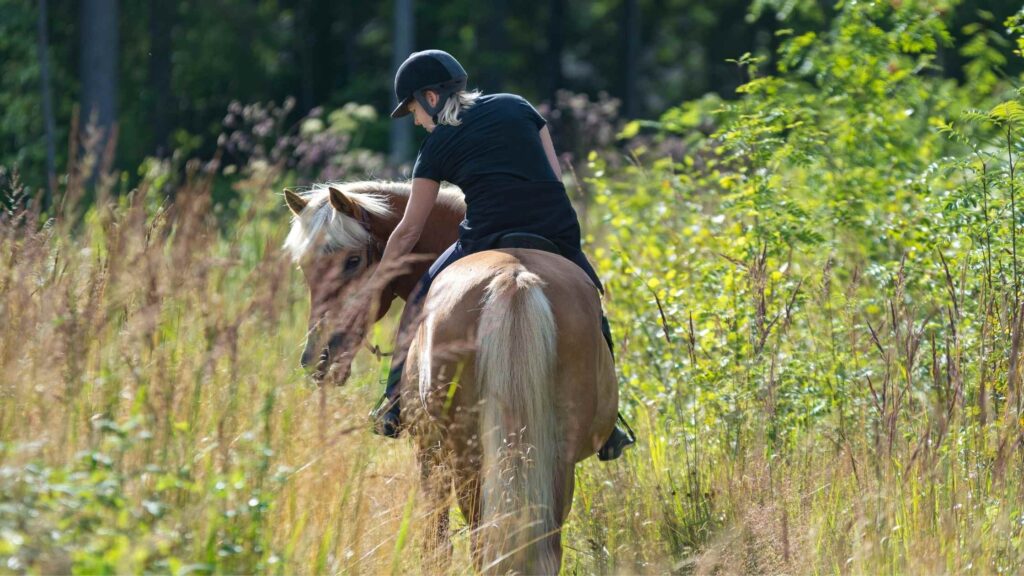 You can find horseback riding at Five Brooks Ranch in the southern part of the park. They offer guided horseback rides all around the park, taking into consideration the safety and your level of expertise in riding to enjoy the beautiful landscapes.
CHECK OUT THE BOOKS AT POINT REYES STATION
If you are a books lover as I am, one of the things to do in Point Reyes Station is to check out this amazing book shop, Point Reyes Books.
Opened in 1969, this book store has an excellent collection of hundreds of books, ranging from fiction to poetry, and nature. You may even join meets and book club events for interesting conversations with readers, or witness launch events where you can chat with authors.
TRY MORSE CODE MESSAGING
When in Point Reyes, you may get the chance to send messages via Morse code, an old communication system, once used extensively by the military and maritime.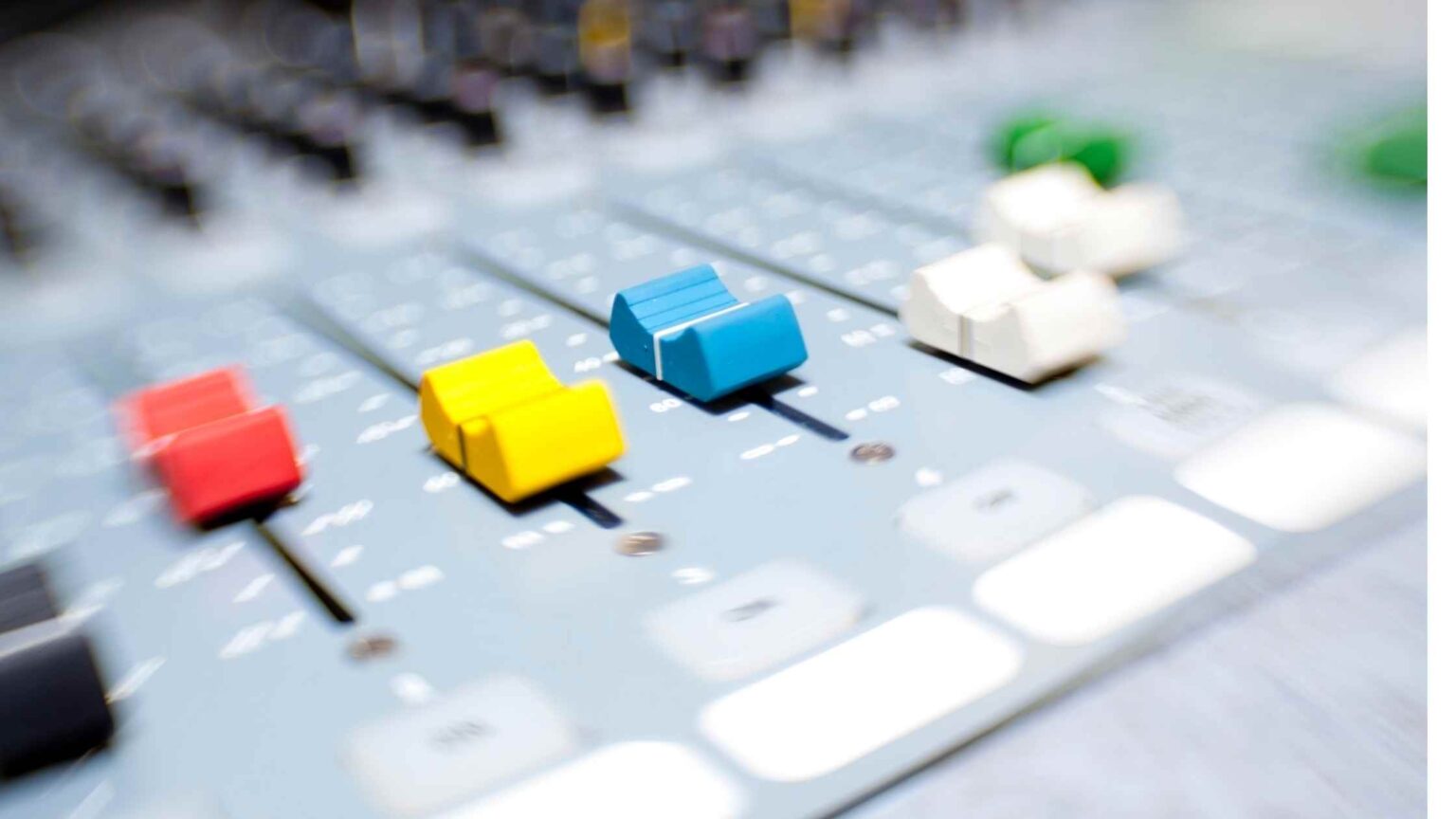 If you want to add this experience to the list of fun things to do at Point Reyes National Seashore, head to Guglielmo Marconi's wireless telegraphy transmitting and receiving station, where you can find equipment dating back to World War II.
You can still send Morse code messages by visiting the KPH Maritime Radio Receiving Station if you are here on a Saturday as it is only open on Saturdays.
HOW TO REACH POINT REYES?
Most people usually plan a day trip or a weekend trip to Point Reyes from nearby Sacramento and San Francisco.
From San Francisco – Point Reyes can be reached by driving north of San Francisco by taking I-580 West to US-101 North across the Golden Gate Bridge and Muir Beach.
From there, if you take Sir Francis Drake Boulevard, it will take you to the entrance of Point Reyes Park. Depending on the traffic conditions, it takes about an or a little more to reach.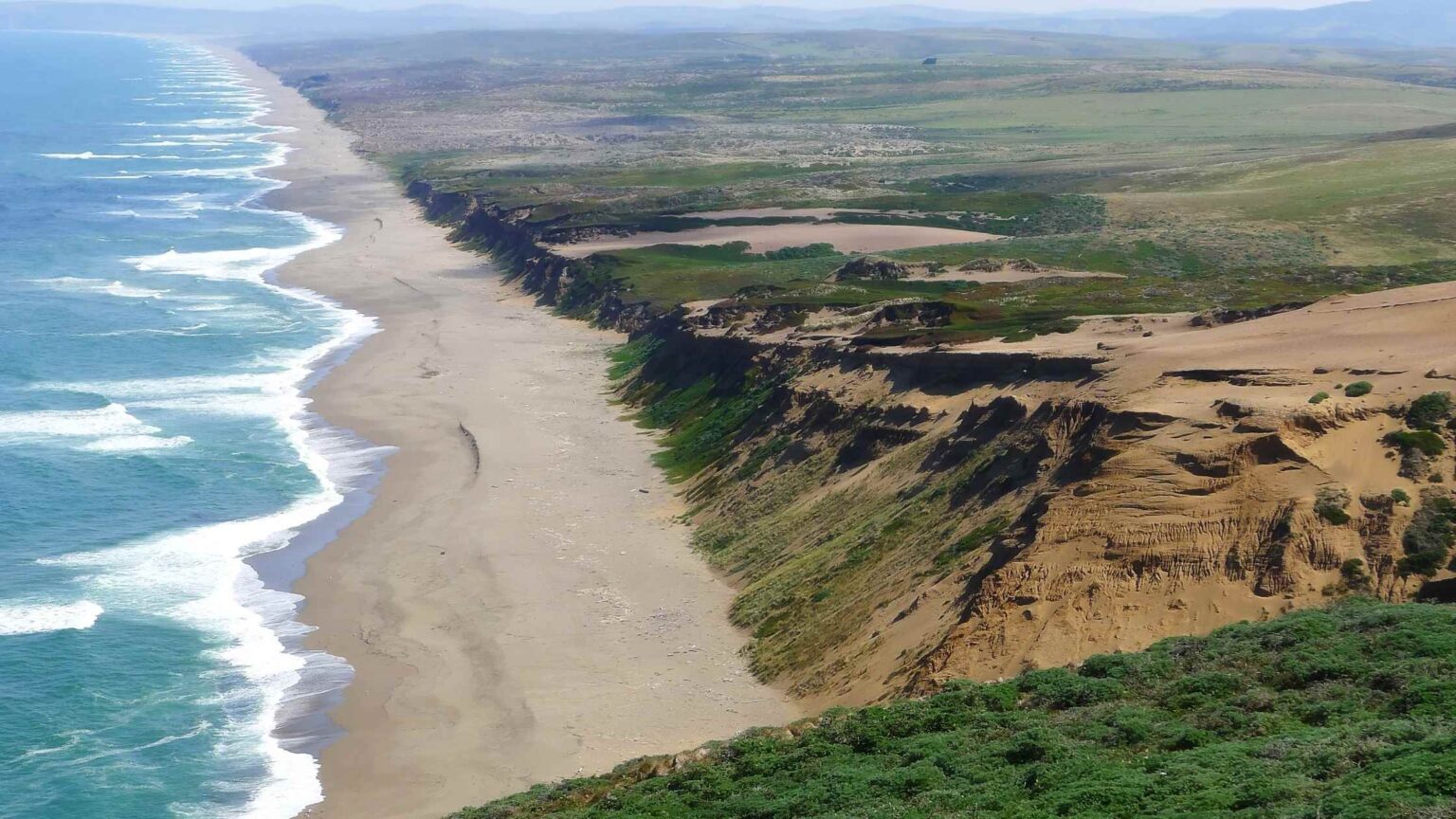 If you want to take a longer route, get on I-580 W, which takes you about 1 hour and 5 min and it is partly a toll road.
From Sacramento – It takes about two hours to reach Point Reyes from Sacramento. The journey is beautiful as it passes through a rugged coastline and lush greenery.
Both the routes are stunning, and it is worth stopping by at some points to enjoy the fantastic views and cover some attractions like Muir Woods or Mount Tamalpais.
WHAT TO PACK?
Depending on the time of year, you will need to modify the list of the below items according to the temperatures. If you're visiting in the winter, rain is very common, and so is fog during the California mist season. Here's a list of things you will need.
GENERAL ITEMS
CLOTHING
The temperatures can be foggy during the day and they drop at night as the breeze increases.
As with camping anywhere, you need to be prepared for the unpredictability by going with many layers. Here's what you need:
CAMPING ESSENTIALS
Here are some of the camping essentials you need:
Camping essentials for preparing food:
The best one I'd recommend is this Outdoor Master Cook Portable Folding Camp Kitchen along with this Light Weight Cook Ware and Backpacking Gas Stove Burner.
OTHER ESSENTIALS
Even if you aren't into photography, you may want to bring a camera with a good lens. I own a Panasonic LUMIX DC-ZS70S that I carry while camping since I prefer lightweight gear instead of my Nikon D850 which I use regularly.
WHERE TO STAY IN POINT REYES?
There are only a few hotels around Point Rayes National Seashore itself.
On the west side of Tomales Bay, the Inverness area has a few accommodation options. Apart from that, you can choose to stay in Olema, Point Reyes Station, or Marshall.
HI Point Reyes Hostel is the only accommodation option within Point Rayes National Seashore. They offer dorms and a few private rooms.
In Point Reyes Station, Point Reyes Country Inn comes with amazing amenities.
Olema House at Point Reyes is a fantastic option in Olema.
Nick's Cove located in Marshall is another great option.
SOME USEFUL TIPS FOR VISITING POINT REYES
Here are some of the things to better enjoy all the awesome things to do in Point Reyes:
Point Reyes National Seashore is one of the largest parks in California with many narrow and winding roads and reduced speed limits. You'll probably need at least 2 to 3 days to explore all corners of the park. So ensure what you intend to cover each day in advance.
To get the latest updates about everything related to Point Reyes, including the maps of trails, hiking guides, alerts, and other information, download the app NPS, where you can get content from entire parks offline too.
No matter which one, beaches in Point Reyes are known for their unpredictable high and strong waves and rip currents. So avoid walking close along the ocean's edge and watch out for sneaker waves.
The seawater can be as cold as 50°F or 10°C, so wear a proper wetsuit.
If you camp at any sites in or near the seashore, make sure to follow the Leave No Trace principles and maintain the fragile ecosystem.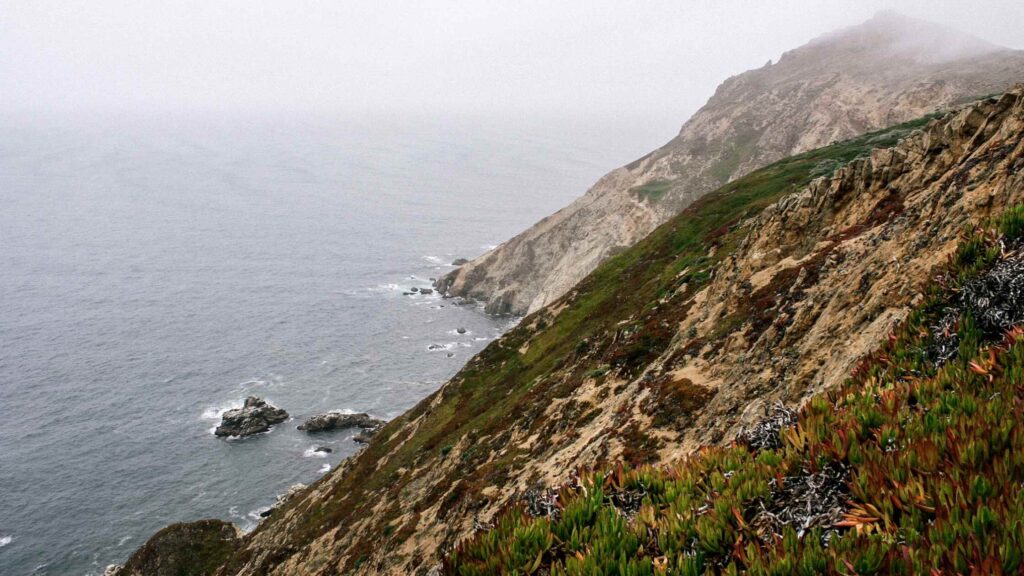 Check the current conditions and closures before going out to see Point Reyes National Seashore. Some areas may be closed due to weather or other factors like the Woodward fire.
Beaches may also be closed at various times of the year to better protect northern elephant seals and harbour seals during pupping season, or western snowy plovers during nesting season. Ensure to check before you go.
Point Reyes is one of the foggiest places in North America. So no matter at what time of the year you are planning a trip, it's a good idea to bring layers, especially a warm jacket. Also, be prepared for wind and rain. The weather can change quickly in the park, so come prepared.
The cell service is intermittent or non-existent in the reserve, so make sure you download all the maps for offline use. You can also stop by Bear Valley Visitor Center for a map of Point Reyes.
The nearest gas station is in Point Reyes station. It is best to fill up as there is a lot of driving to be done.
The nearest places to get food and snacks are Point Reyes Station, Olema, and Inverness and there is nothing in Point Reyes Park.
Although drinking water is accessible at certain locations throughout Point Reyes, not all hiking trails have potable water. Double-check before you start any hike, fill your reusable water bottles wherever you find water.
There are several areas in the park that are only accessible by foot, hiking or bike. So check the mode of arrival before you add the stop to your trip.
Never get too close to wild animals, or you could be injured by them. When driving up to see the wildlife, always park your car far away from the road.
MAP OF THE THINGS TO DO IN POINT REYES
FREQUENTLY ASKED QUESTIONS ABOUT THINGS TO DO IN POINT REYES
WHAT IS THE BEST TIME TO VISIT POINT REYES?
Depending on the kind of experiences you want to have, you can plan your trip. The popular months, in general, are July and August although this is the time when there is fog.
If you want to watch the wildlife, spring, fall, and winter are the best seasons to visit Point Reyes.
The fall season between September and October after the foggy summer is also the time with the least crowds and also, the temperature is less than the 60s.
If you want to witness the beautiful wildflowers, plan a trip to Point Reyes during spring and early summer.
For watching elephant seals and whales, November to July is the best month.
IS POINT REYES WORTH VISITING?
Yes, whether you only have a few hours to spend or a weekend or more, Point Reyes is one of the beautiful places that you should visit in California as it has something to offer for everyone, from hiking to beaches to biking, and whale watching.
IS POINT REYES SAFE?
Although Point Reyes is a safe reserve, as with other national parks, it is best to take precautions and stay within the marked trails.
The beaches have strong currents, and the cliff tops may sometimes be fragile. Hence it is best to maintain your distance from them and enjoy your trip cautiously.
PIN THINGS TO DO IN POINT REYES FOR LATER