There are so many amazing things to do in South Bay in Los Angeles that it is no surprise a popular weekend getaway for families looking for the best sea beaches in Los Angeles.
Although LA is one of the top tourist destinations in the world, only a few know about South Bay, one of the most underrated areas in Los Angeles County.
In the last few years, the South Bay has been getting all the attention thanks to discovering its sandy beaches, tons of fun water sports, including surfing, and lots of cool things to do in the South Bay, with something available for everyone.
Whether you are looking for a day trip or a weekend at the beautiful beaches, in this post, I have created a guide to the list of the best things to do in the South Bay in Los Angeles.
WHERE IS SOUTH BAY IN LOS ANGELES?
Before we jump into the best things to do in South Bay let's know some interesting fun facts about South Bay.
The South Bay is in the County of Los Angeles in the southwestern corner. It is surrounded by Santa Monica Bay in the west, the Pacific Ocean in the South, West LA in the North, and South LA in the East.
Some of the famous cities and towns in the South Bay, both coastal and inland, include Gardena, Hawthorne, Redondo Beach, Hermosa Beach, Rancho Palos Verdes, Carson, Manhattan Beach, and El Segundo.
This area is called the South Bay due to its location which stretches across the southern coast of Los Angeles. The South Bay area begins at Westchester, right before El Segundo, and ends at San Pedro.
There are many cities along the Pacific Ocean a couple of miles south of the Los Angeles International Airport all of which form a part of the South Bay.
HOW TO REACH SOUTH BAY?
If you have a few hours before your flight, Manhattan Beach is about 15 minutes without traffic from
You can fly into Los Angeles International Airport in the north of the South Bay if you are coming from abroad or other states.
You can drive to downtown Los Angeles from other cities, and from there, it takes about 45 minutes to reach the South Bay.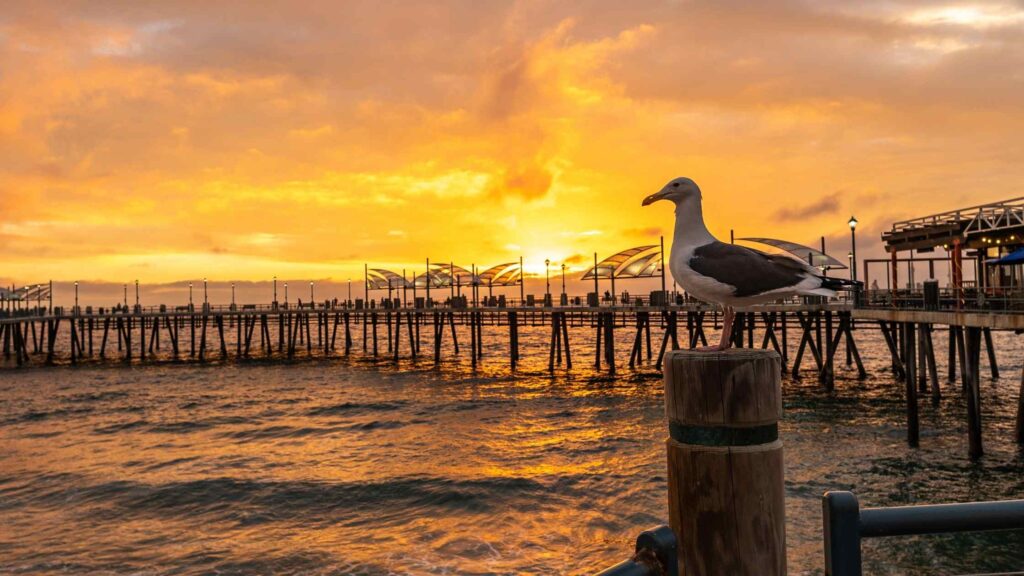 Many people from Orange County plan a day trip or a weekend getaway to the South Bay, thanks to its easy access and nearby location offering other places that can be covered as well.
It is perfect for a quick beach getaway with kids as Manhattan Beach, Hermosa Beach, and Redondo Beach is only about 1-2 miles apart, ideal for hopping on a bike or walking.
WHERE TO STAY IN SOUTH BAY?
Depending on which parts of South Bay you plan to explore, your availability, and your budget, you can choose between many towns and beach areas to stay in South Bay.
If you are visiting South Bay for the first time and plan to explore most of its attractions in a span of 2 to 3 days, I would recommend you base yourself in Manhattan Beach, Hermosa Beach, Redondo Beach, or Torrance.
All of these have excellent restaurants, bars, stores, and shops along the pier, and of course close to the beaches.
The best hotels near Hermosa Beach:
H2O Hermosa is the best pick for its fabulous location right across the beach. The rooms and the views are excellent, with rooftop hotels. The property is also close to Manhattan Beach, 1.6 km away and 400 m from Hermosa Beach Pier. Check the latest prices here.
Hampton Inn & Suites Hermosa Beach is another fabulous hotel close to Hermosa Beach with excellent, spacious rooms preferred by couples and family travelers.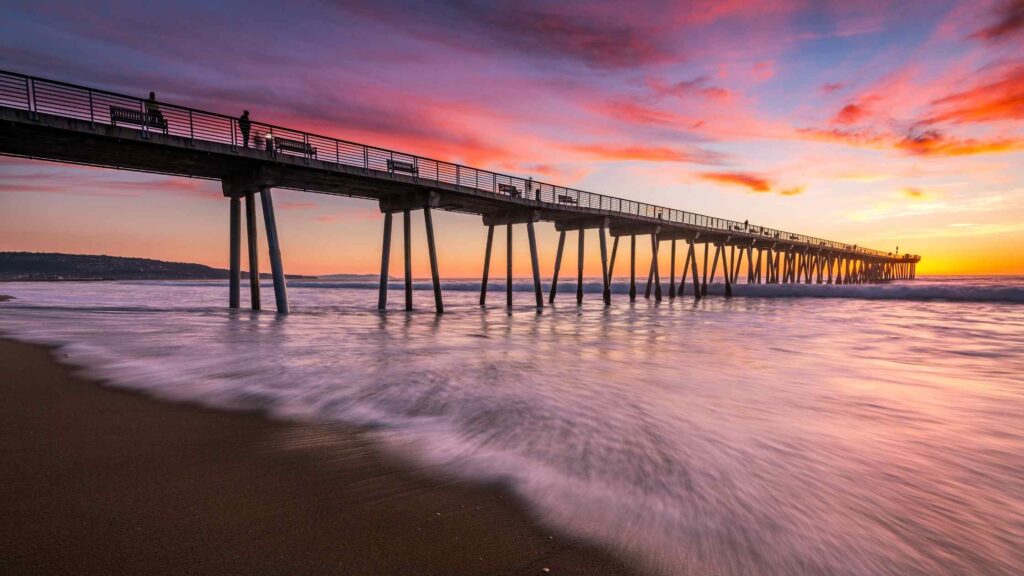 The other recommended hotels include Sea Sprite Ocean Front Hotel, set on the beachfront in Hermosa Beach, a few steps from Hermosa Beach, and Grandview Inn is also a short walk from Hermosa Beach.
If you're on a budget, check out the Surf City Hostel located right on Hermosa Beach Pier Avenue. This beachfront hostel has both private and dorm rooms. Check prices here to book.
The best hotels near Redondo Beach:
Shade Hotel Redondo Beach is the most popular hotel thanks to its excellent location overlooking the marina, a waterfront restaurant and a great rooftop pool. Book your stay here.
If you are looking for a cosy and comfortable stay, I would highly recommend Redondo Beach Hotel, Tapestry Collection by Hilton, which is less than 15 minutes drive from Los Angeles International Airport and a 2-minute drive to Redondo Beach. Check prices here.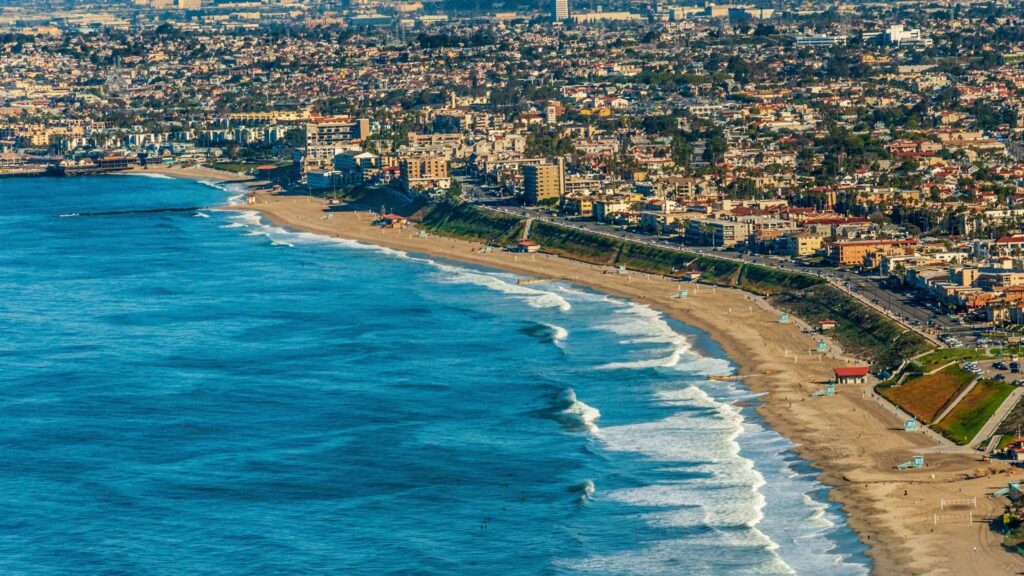 Best Western Plus Redondo Beach Inn offers a year-round outdoor pool, hot tub and sauna. And this Redondo Beach hotel is a 5-minute drive away from Redondo Beach Pier.
If you want a mid-budget, clean motel, Seaside Motel is a great choice. Check here.
The best hotels near Manhattan Beach:
Shade Hotel Manhattan Beach is the best in their chain hotels, offering great value for your money. This 4-star Manhattan Beach hotel is only 5 minutes walk from the beach. Check the price here.
Residence Inn Los Angeles LAX/Manhattan Beach is your best pick if you are traveling with kids. The hotel features an outdoor pool and each spacious and modern studio at the Residence Inn Los Angeles LAX/Manhattan Beach is equipped with a kitchenette. Check prices here.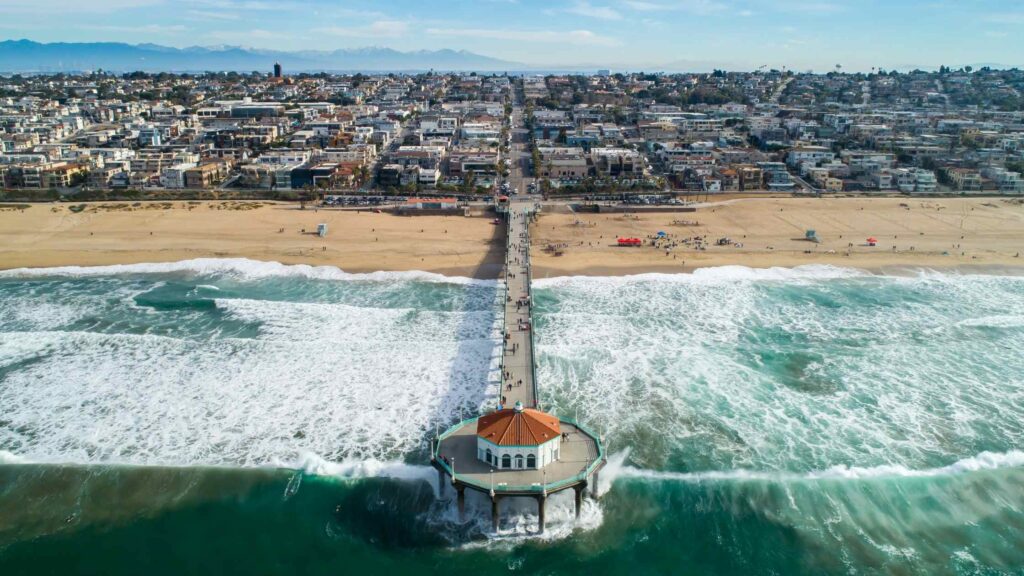 Best Western Plus Manhattan Beach Hotel is located in Manhattan Beach and is just 6 minute drive from the beach. This hotel offers a complimentary hot breakfast buffet and an on-site gym. Check rates here.
The Sea View Inn At The Beach is a mid-budget beachfront hotel where you can enjoy great beach views, and you're only a few steps away from downtown Manhattan beach. Check rates here.
The best hotels in Torrance:
Bluestem Hotel Torrance-Los Angeles, Ascend Hotel Collection is among the top hotels in Torrance with spacious studios ideal for couples and families. Check their prices here.
DoubleTree by Hilton Torrance is another great pick for its location in the centre of the financial and shopping district, and minutes from the Pacific Ocean. Check their prices here.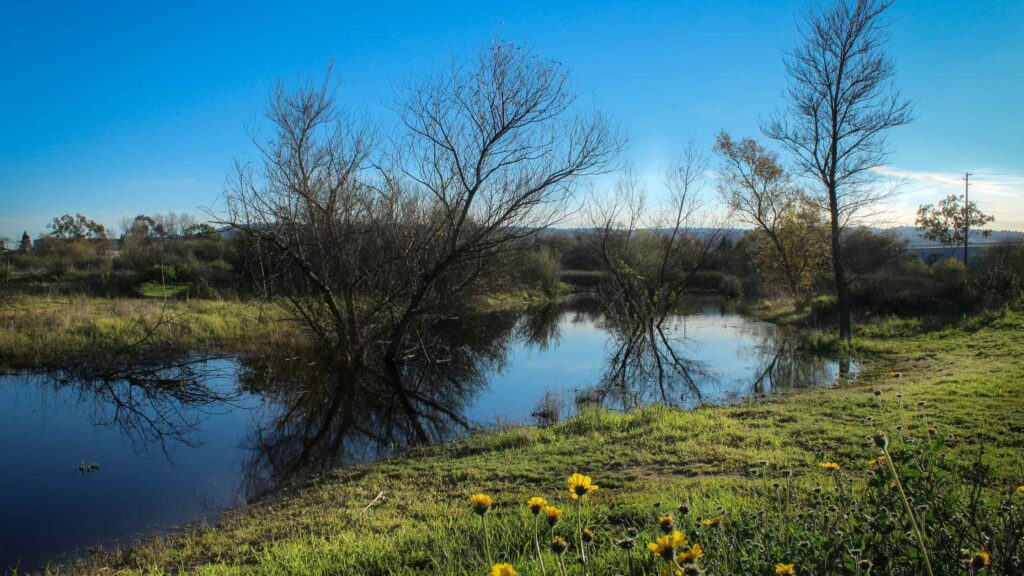 Miyako Hybrid Hotel Torrance is one of the well-maintained hotels in Torrance with an in-house restaurant and a gym. Check here.
If you are looking for suites for a family, Best Western PLUS Avita Suites is amazing. Del Amo Fashion Center Mall is an 8-minute walk from this Torrance, so perfect for shoppers. Check here.
TOP THINGS TO DO IN SOUTH BAY LOS ANGELES
If you are looking for a place like LA minus the traffic, and prices, but need relaxed vibes and awesome beaches, South Bay must be your pick. Let us look at the famous things to do in South Bay LA.
WALK ALONG THE HERMOSA PIER
Visiting Hermosa Beach obviously comes under the top 10 things to do in South Bay.
Whether you want to play volleyball on the beach or strong along the pretty Hermosa Beach Pier, no matter what you do, you will enjoy one of the main attractions in South Bay.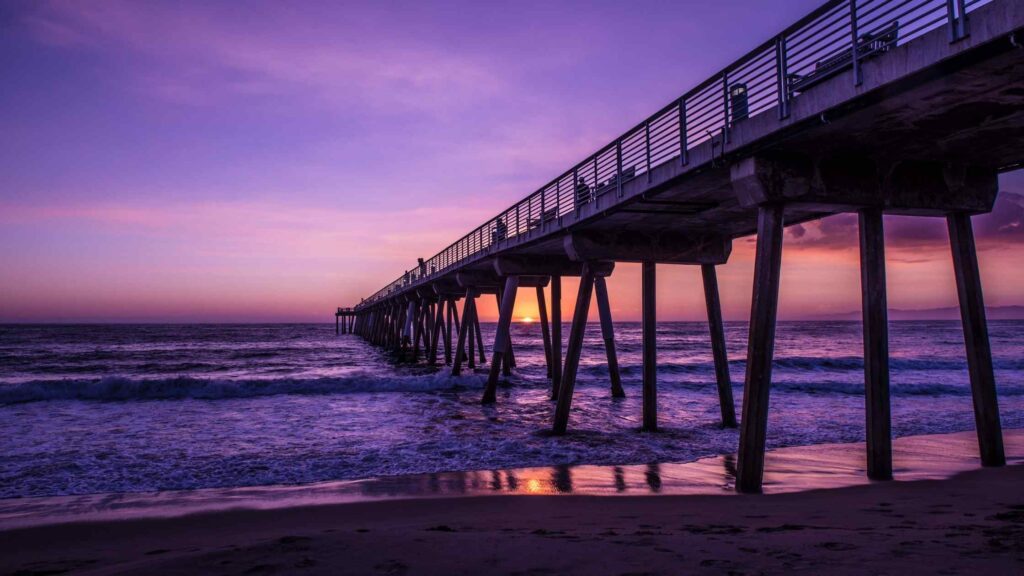 Downtown Hermosa Beach in South Bay is one of the best places to watch epic sunsets.
While the other beaches are more geared towards families, you have to visit Hermosa Beach at night for its excellent lineup of bars and restaurants.
Among the best bars and pubs in the area, check out The Brews Hall if you are a beer lover like me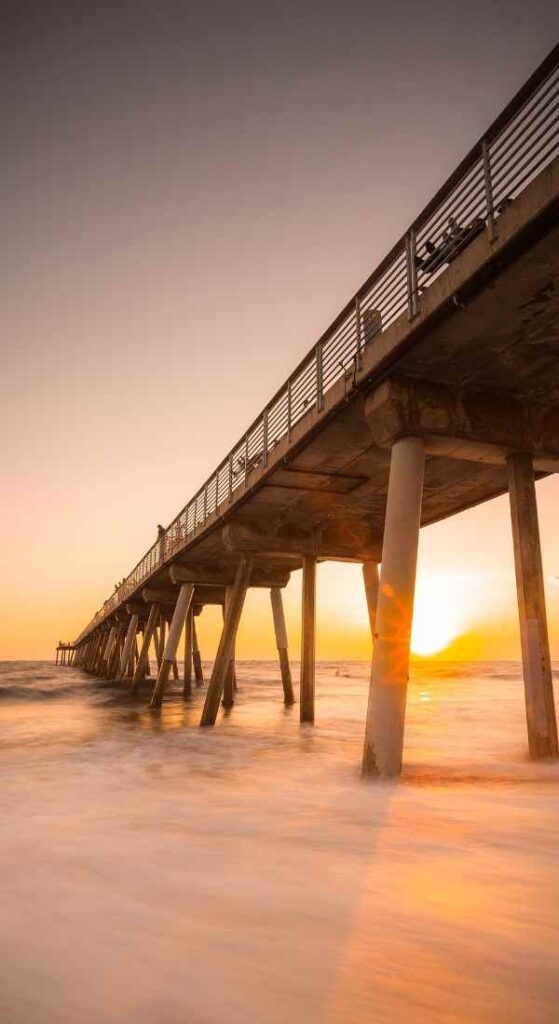 Did you know? Hermosa Beach and Pier have been the filming spot for many movies and tv shows, including La La Land, and Beverly Hills 90210.
ENJOY SURFING AT EL PORTO BEACH
Among the best things and activities in South Bay, Surfing is the most famous, from expert surfers enjoying the tides to beginners and others that want to try surfing.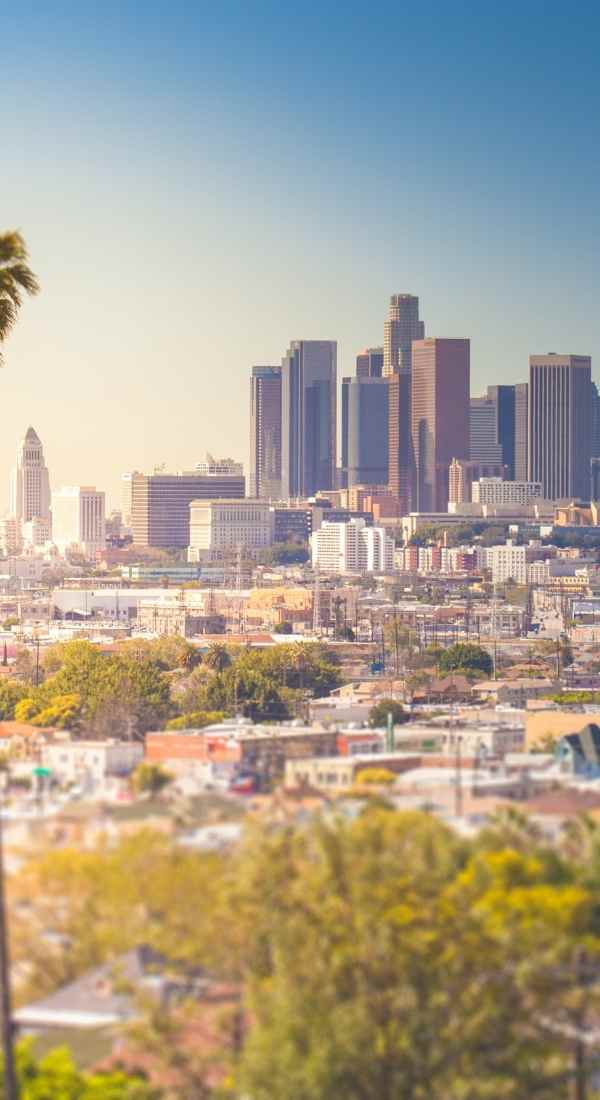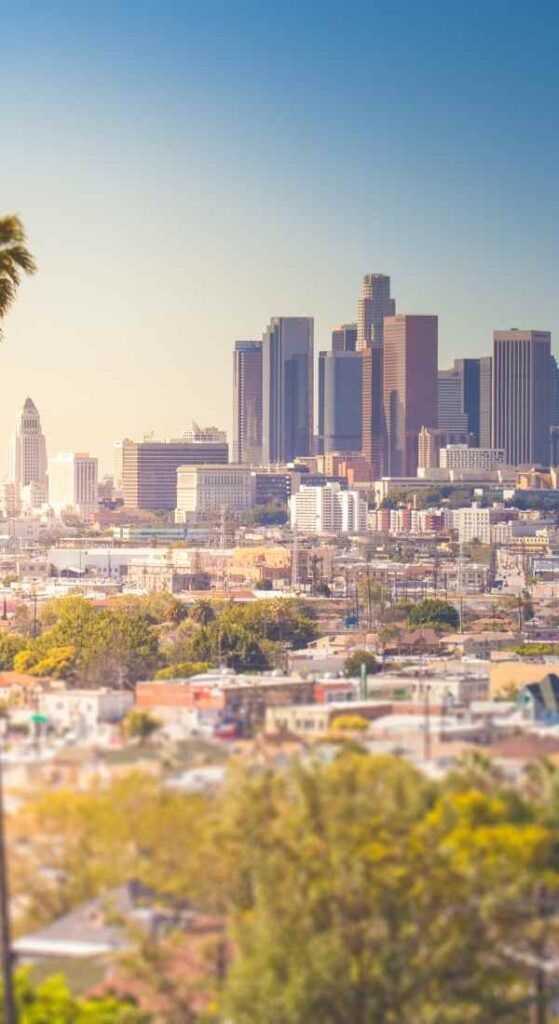 No wonder the region has some of the best surfing training in California, making it one of the top things to do in South Bay.
RECOMMENDED – 30 COOL THINGS TO DO IN LA AT NIGHT(BESIDES CLUBBING)
El Porto beach, located just at the edge of North Manhattan Beach, is one of the most famous surfing spots in Los Angeles. El Porto has the best surf shops in South Bay for rental and taking surfing lessons.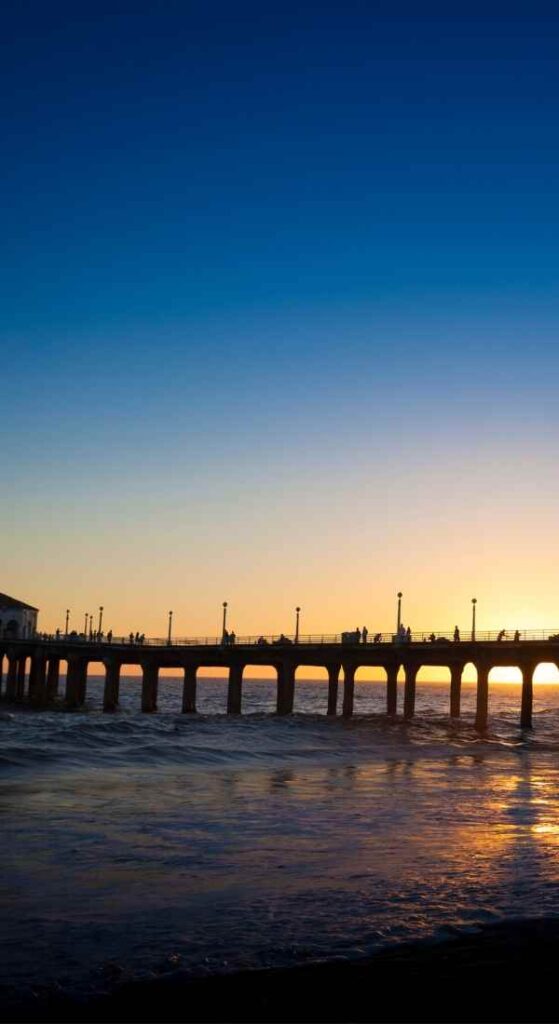 You can also head to North Manhattan Beach, Manhattan Beach Pier, and the Cove in Palos Verdes for surfing.
Early morning is the best time to surf in the South Bay as the winds become high in the afternoon.
STOP BY REDONDO BEACH PIER
The most popular of the three piers are Redondo Beach Pier, which makes it one of the top things to do in South Bay, as it is also the liveliest.
It is touristy and crowded as expected, but the stunning oceanfront, the lively boardwalk packed with seafood restaurants serving delicious seafood cuisines, cute bars, and a shopping arcade.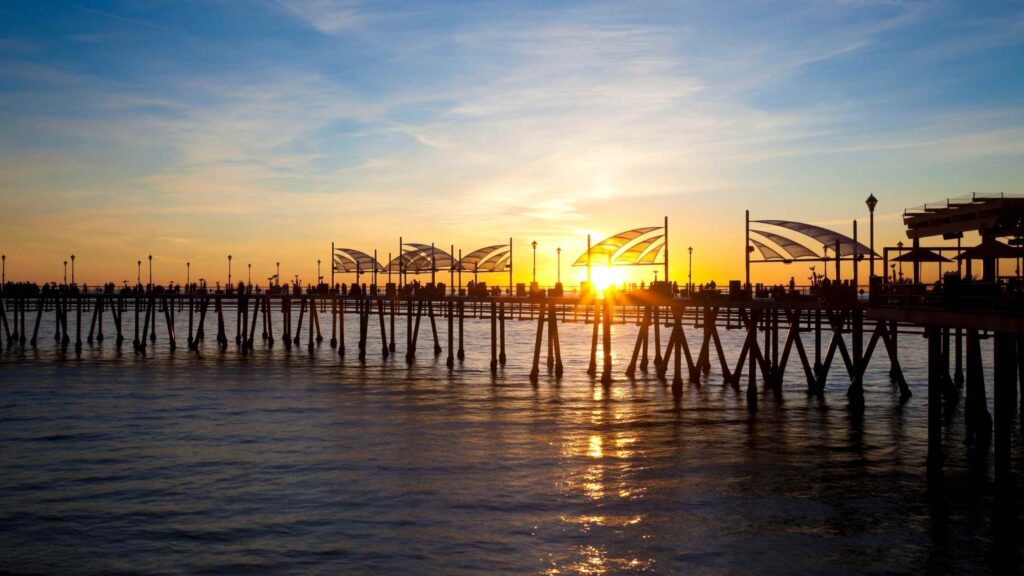 The hot Churros from the trendy restaurant Pier Bakery Churros are one of the top South Bay attractions you should not miss in Redondo Beach Pier.
If you love raw fish poke, Jue's Poke, located here, is a must-visit place. Whether you want to take a stroll or watch the sunset sipping your favourite drinks or savour delicious seafood with your kids, you will love your time exploring Redondo Beach Pier.
Recommended: 30 Spots For The Best Views In Yosemite National Park California
EXPLORE MANHATTAN BEACH PIER
One of the best sightseeings in South Bay is exploring the fabulous Manhattan Beach Pier. This colourful and lively pier, built in 1925, is one of South Bay's top things to do.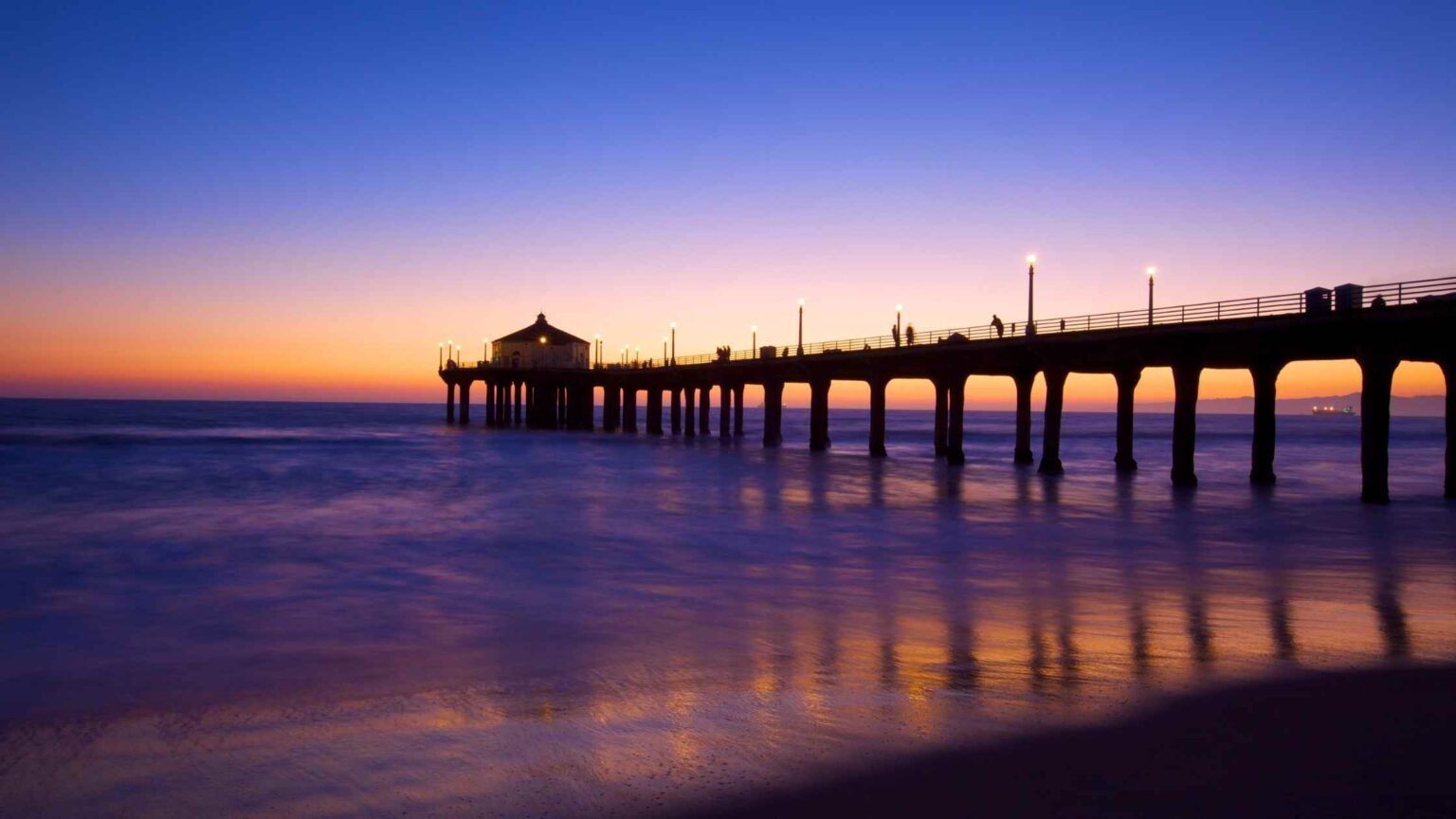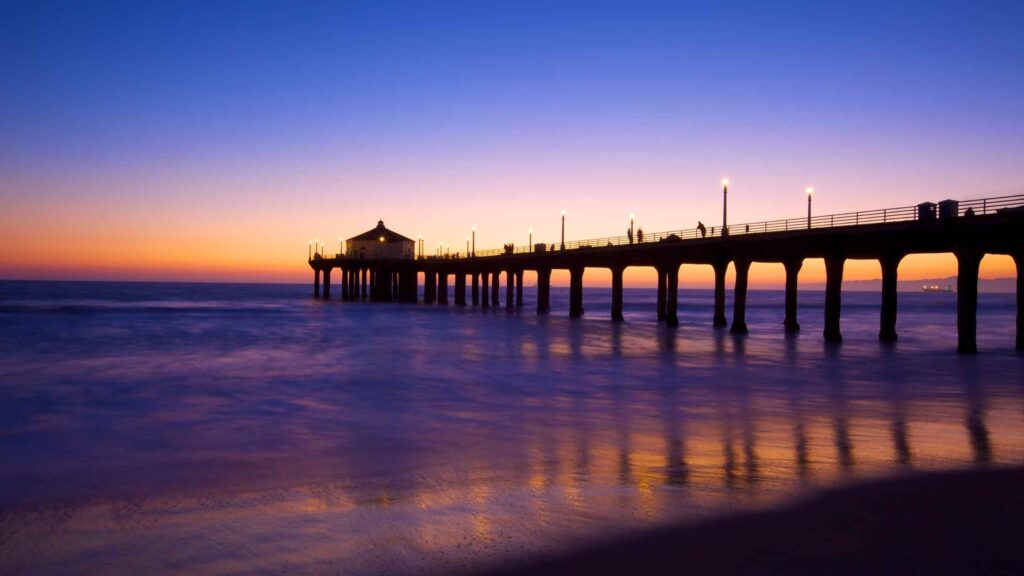 The Manhattan Beach Pier is part of the National Register of Historic Places' Manhattan Beach Historic District. It boasts of splendid views of the Pacific Ocean, offering some fantastic panoramas during sunset.
If you are traveling with kids, add a visit to the Roundhouse Aquarium at the end of the pier, which gives glimpses of the local marine life of Santa Monica Bay, enjoyable for both kids and adults.
STROLL AROUND DOWNTOWN MANHATTAN BEACH
One of the top attractions in South Bay is Downtown Manhattan Beach, packed with loads of fun things to explore.
You will love strolling the streets here, from excellent restaurants to bars to malls and clothing stores.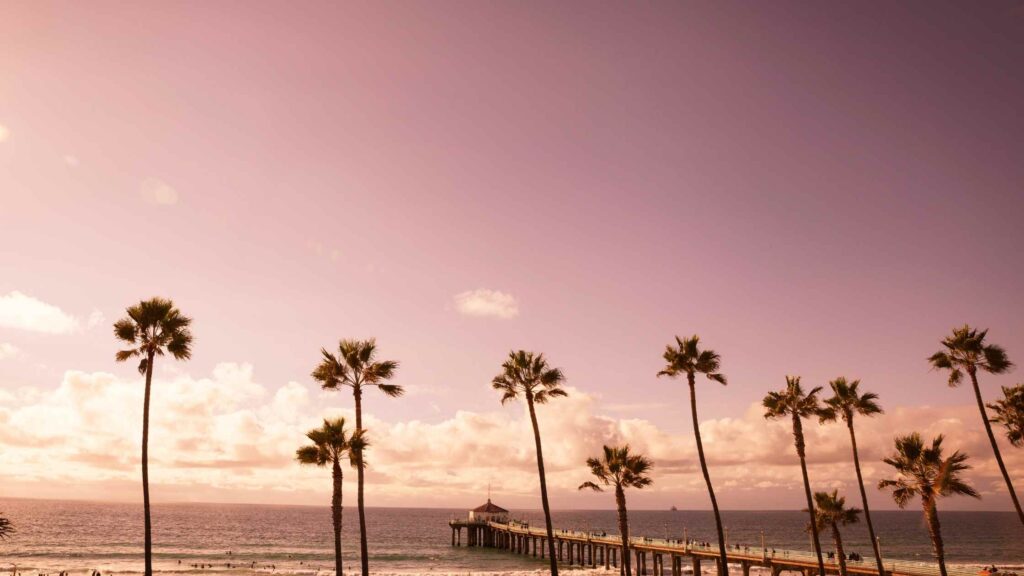 Although the other streets appear less crowded than the main Manhattan Beach street, check them out to find hidden gems like boutique shops and small stores that you may like.
Some of the fantastic restaurants you can check out are Paradise Bowls, Manhattan Beach Post, and Simmzy's.
VISIT MUSEUMS
There are so many amazing museums in South Bay that you can easily spend at least three to four days exploring all of them. From art to history to cars to aviation, there are a wide variety of museums and exhibits in South Bay,
If you are a museum lover like me, I would recommend visiting at least a few of them based on your interests.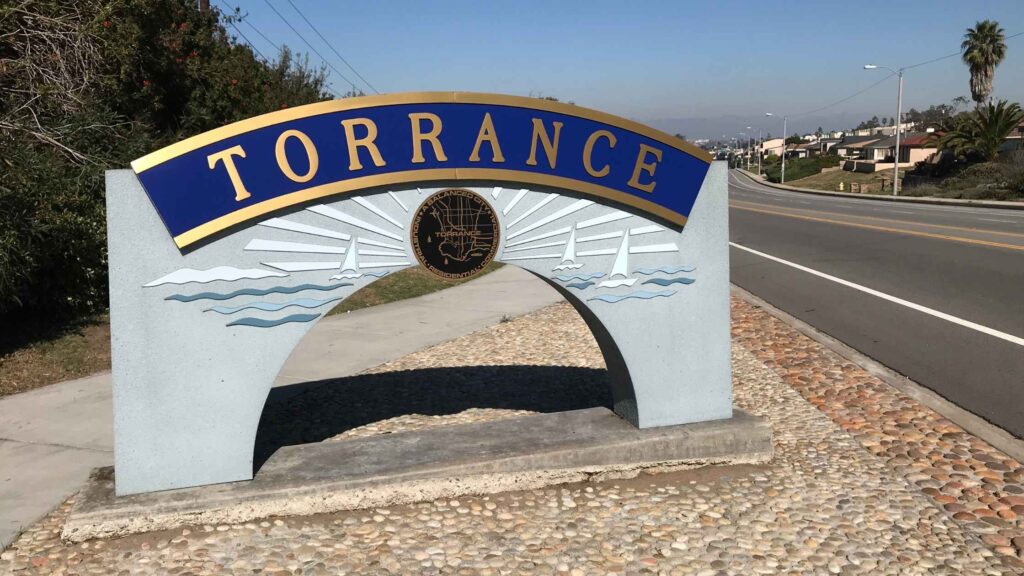 The Torrance Art Museum – If you are into arts thinking about what to do in South Bay, look no further. Head to The Torrance Art Museum, which exhibits contemporary art by both local and international artists.
Admission is free, and you can find extensive collections of painting, photography, graffiti, pop art, and ceramics.
El Segundo Museum of Art (ESMoA) – Another museum for art lovers is this space that has the best collection of contemporary visual arts.
Museums in South Bay for History Lovers
Torrance Historical Society – It has the best collections that give peeks into the history of Torrance. The museum is open from Wednesday to Saturday.
The Manhattan Beach Historical Society – Located at Polliwog Park inside a beach cottage, the museum features photographs and artefacts showing the evolution of Manhattan city over the last hundred years. It is open Saturday and Sunday.
Hermosa Beach Museum – Get to know the history of Hermosa Beach City in this museum that showcases its surf and punk music culture and the jazz movement in the South Bay.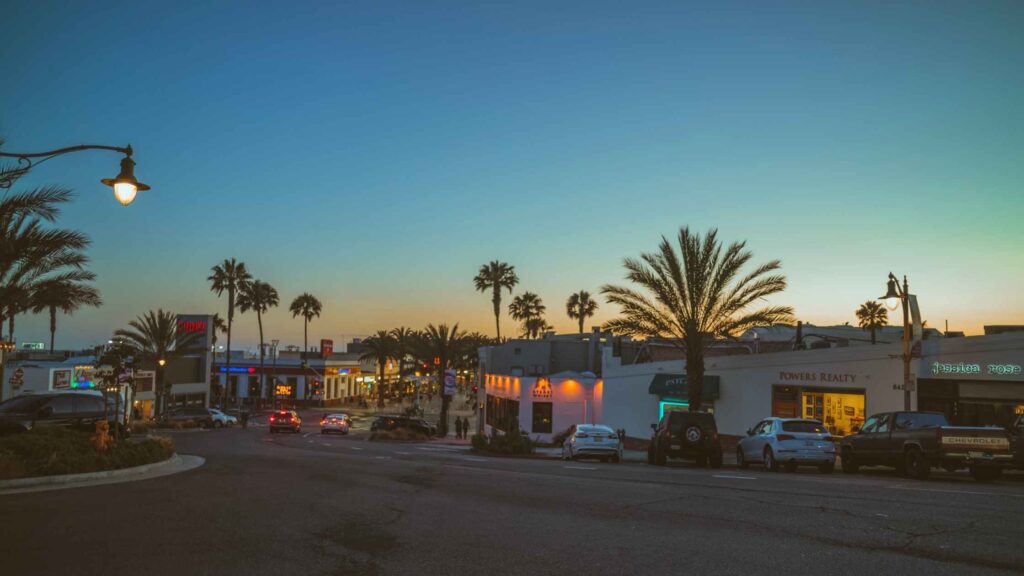 International Printing Museum – One of the largest museums in the US with extensive collections of antique printing presses.
Also, check out the Western Museum of Flight, located at Torrance's Municipal Airport, and the Automobile Driving Museum known for its collection of antique cars.
WATCH A SUNSET AT TERRANEA RESORT
What's special about Terranea Resort is its excellent location on the Palos Verdes Peninsula sea beach, offering the best views of the Pacific Ocean.
One of the best things to do in South Bay is to enjoy the sunset views from this sprawling 122-acre resort at their unique lounge and relaxing bars that play beautiful music and serve the best cocktails. The Lobby Bar & Terrace is the best on-site bar and lounge for the perfect sunset with a cocktail in hand.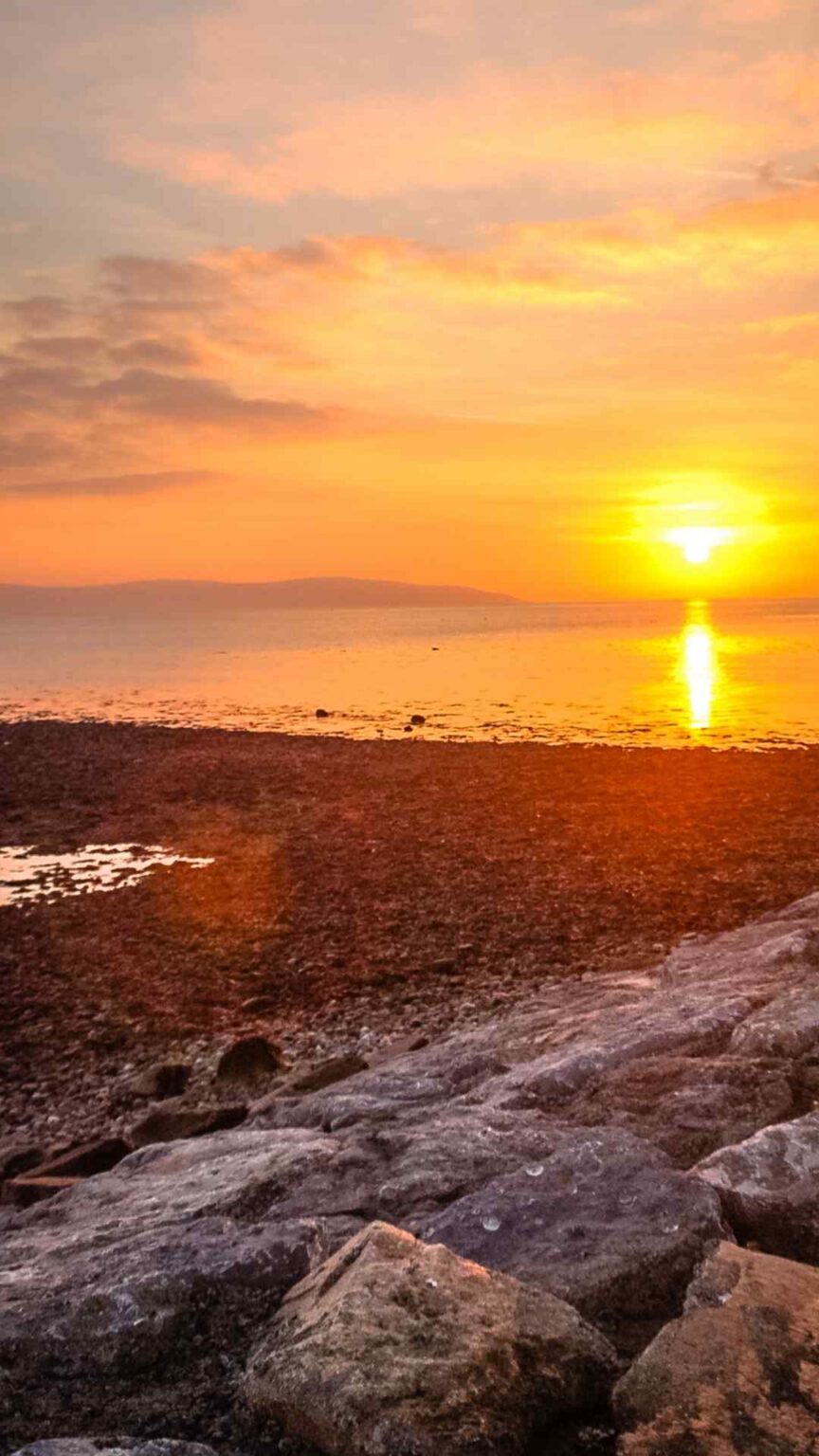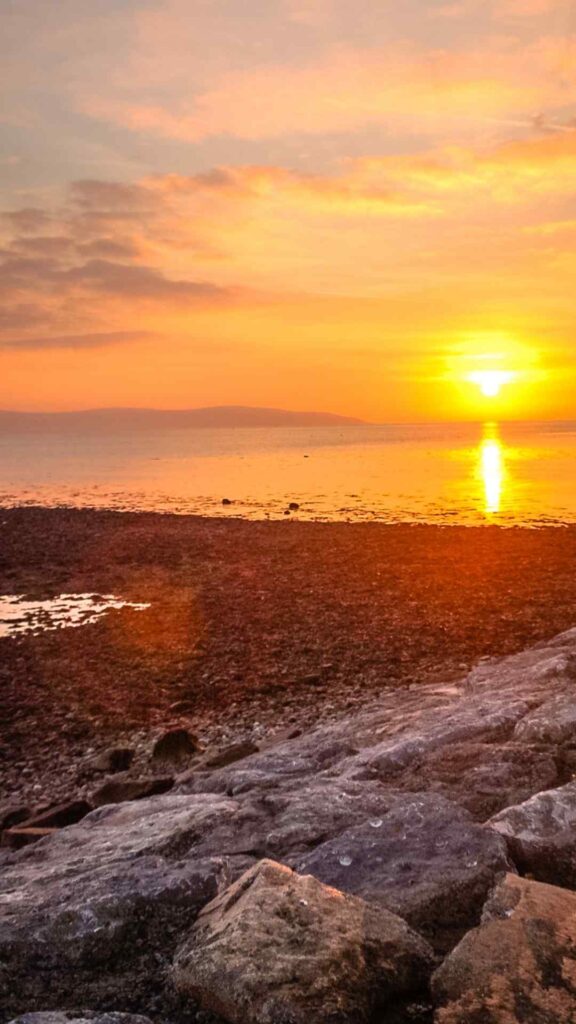 You can explore their two miles of coastal trails on the property around sunset or continue here for dinner at Nelson's, its on-site restaurant enjoying the ocean views.
Although the trails may not be accessible unless you are a guest, you can still enjoy a beautiful afternoon and an evening(or night) at their bar and restaurant.
You can also get a day pass to use their spa, play at their golf course, or dine if you do not plan to stay there.
BEST THINGS TO DO IN SOUTH BAY LOS ANGELES FOR ADVENTURE
SIGN UP FOR PADDLEBOARDING
Another fun way to get out on the waters around is standup paddleboarding, one of the adventurous things to do in South Bay.
If you are traveling with kids, I would highly recommend renting the paddleboards and get going out to Redondo Marina, which is the most famous beach for paddleboarding. The waves are not fierce, so it is ideal for beginners and kids.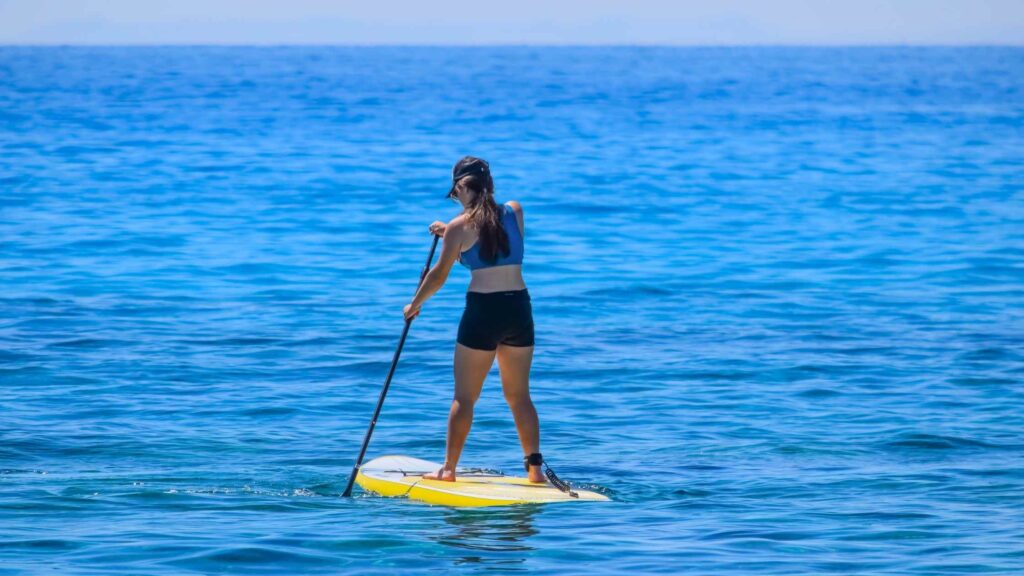 After surfing, riding a standup paddleboard has become the next popular water activity in the area. King Harbour is also an awesome place for paddleboarding if want high-intensity waves. There are many rental shops close to Redondo Beach.
DRIVE AROUND THE PALOS VERDES PENINSULA
If you thought driving on the Pacific Coast Highway in Malibu was the only coastal drive in town, think again.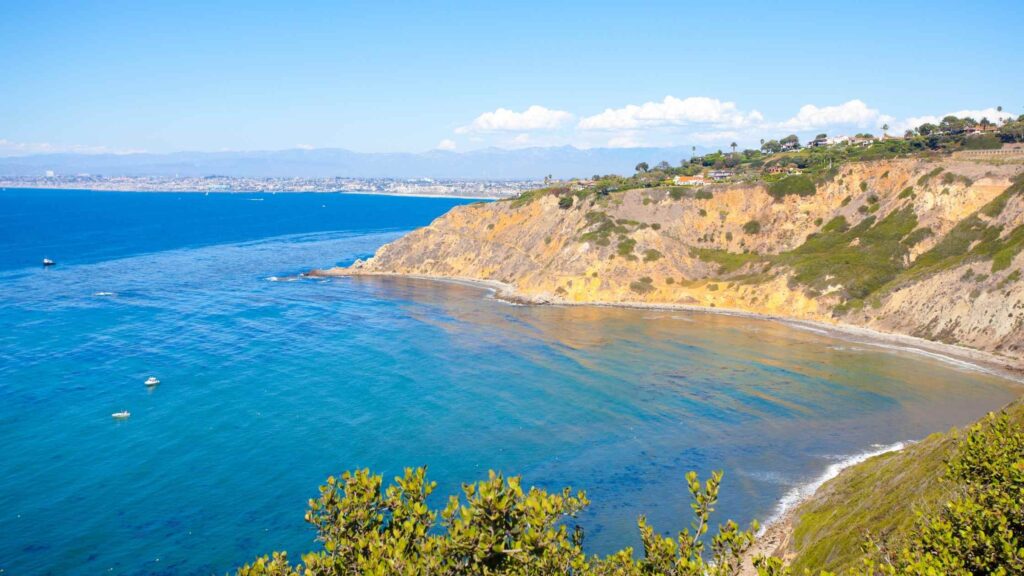 Although one of the famous activities for people exploring Los Angeles is renting a car and driving around Malibu, not many know about the equally stunning coast of the Palos Verdes Peninsula in the southwestern part of Los Angeles County.
Driving around the Palos Verdes is one of the best things to do in South Bay as it is among the most fantastic drives in California.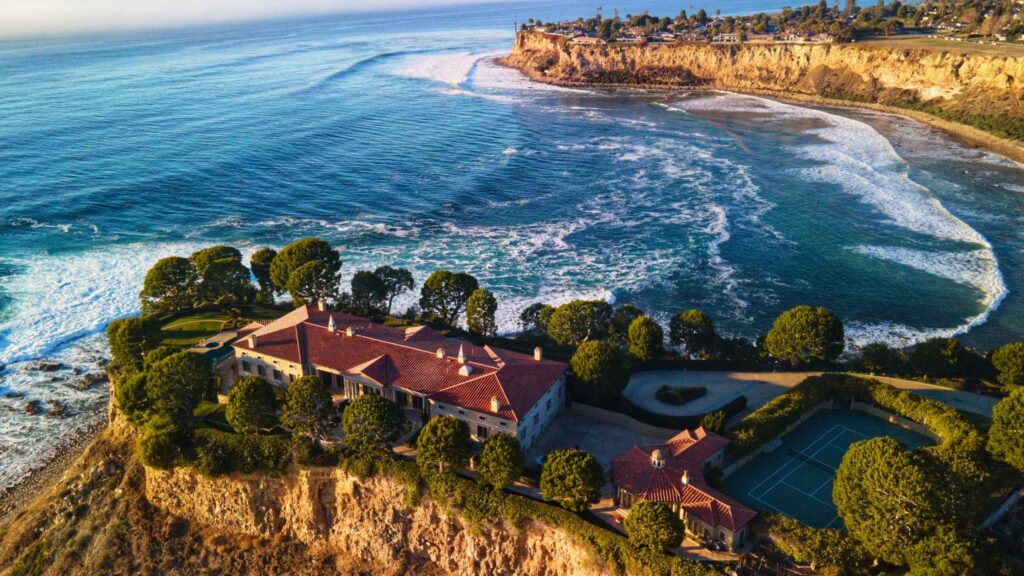 While Malibu is crowded and expensive, you will find the quiet streets offering jaw-dropping views of the rocky cliffs appealing no matter which time of the year.
The road is well-maintained and the drive is beautiful, and hence, this is one of my top recommendations on things to do in the South Bay.
GO BIKING ON THE STRAND
Popularly known as Marvin Braude, exploring the Strand is one of the top things to do in South Bay. It is one of the long seabeach boardwalks to Santa Monica of South Bay starting from Redondo Beach.
One of the most popular things to do in the South Bay is to bike all the way, covering a distance of about 22km.
You can also enjoy walking or rollerblading on The Strand, admiring the pretty houses and beautiful beaches along the way. Many cycle rental shops close to the pier offer rental bikes at reasonable prices.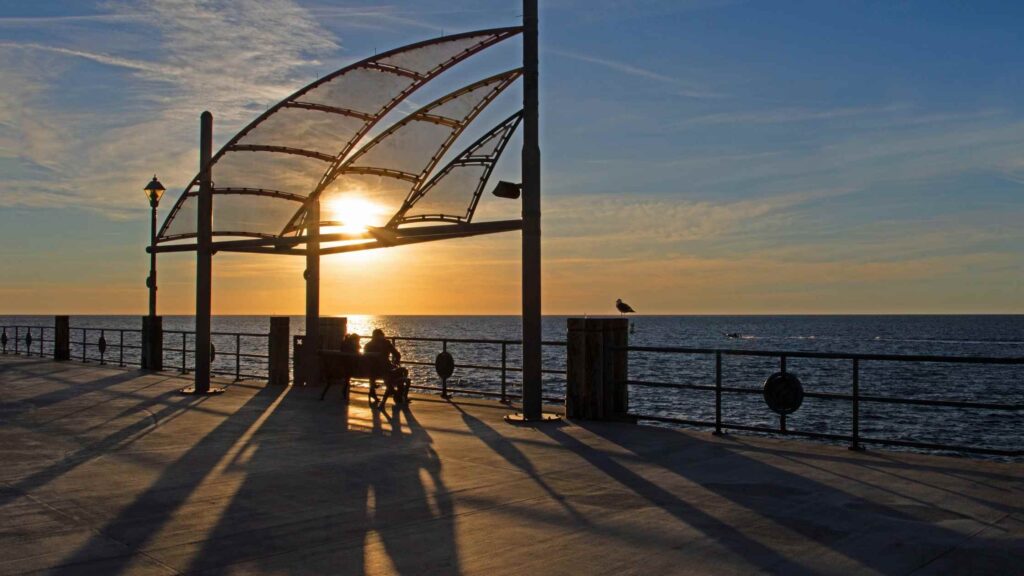 For the best views, plan your biking trip around sunrise or sunset. Also, stop by some of the local eateries to taste street food.
You can cover either Manhattan Beach Pier to Hermosa Beach Pier or the stretch from Hermosa Beach Pier to Redondo Beach Pier, each around 11kms if you want shorter bike rides.
In Hermosa, you can rent bikes from Hermosa Beach Cyclery or Jeffers or Pedego Electric Bikes in Redondo Beach.
ENJOY SWIMMING ON THE BEACHES
While swimming on the beaches may not be everyone's cup of tea, one of the fun things to do in South Bay is enjoying a swim on its many beautiful sea beaches.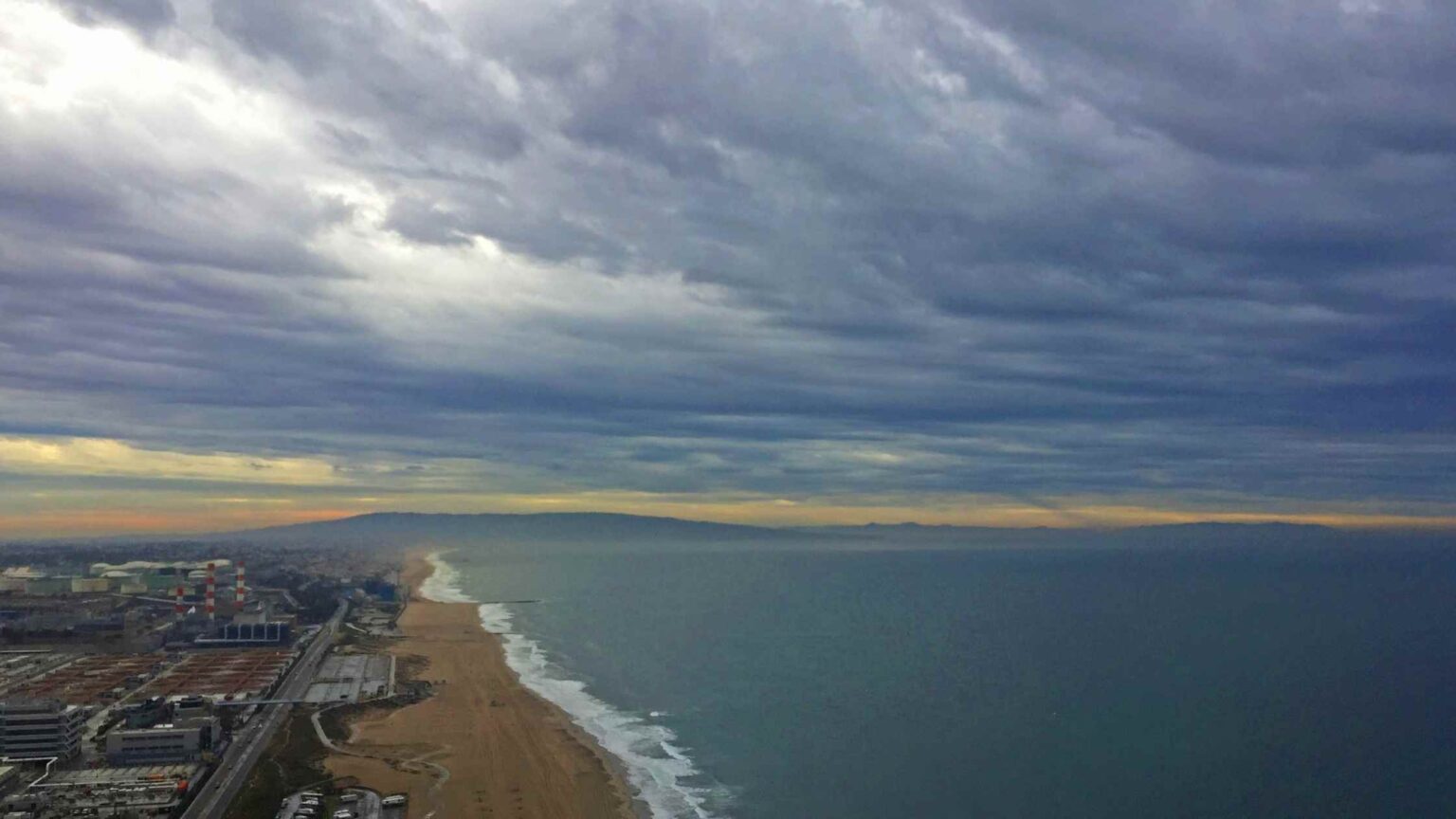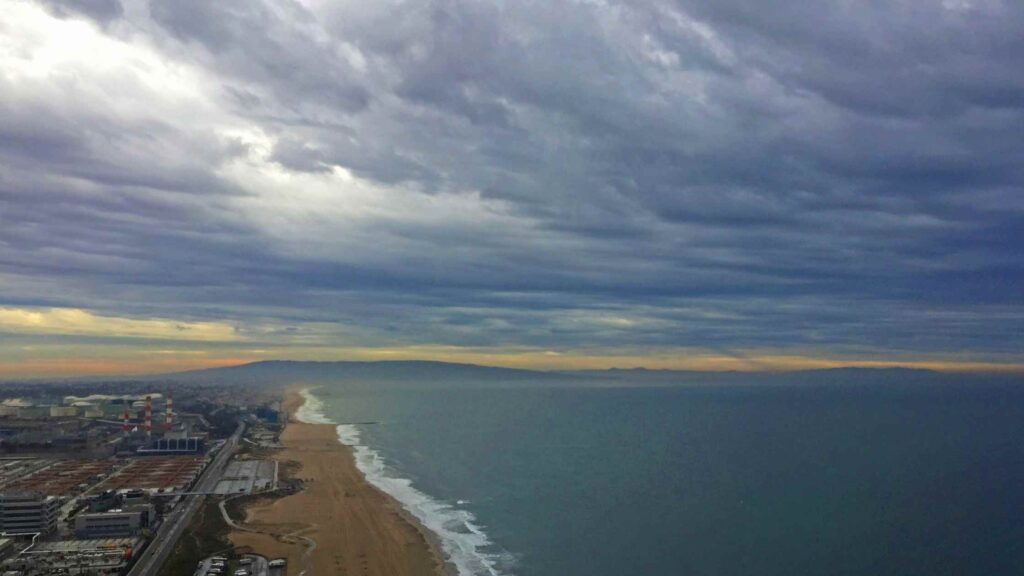 On a weekend trip to South Bay, you will find the beaches more crowded than usual as both the locals and tourists add up, but you can still secure spots for enjoying a good swim.
If you want some privacy, it is best to choose a beach far away from the piers as the nearby beaches get crowded.
Manhattan Beach is the best beach for swimming, especially for its easy waves, if you have to pick one.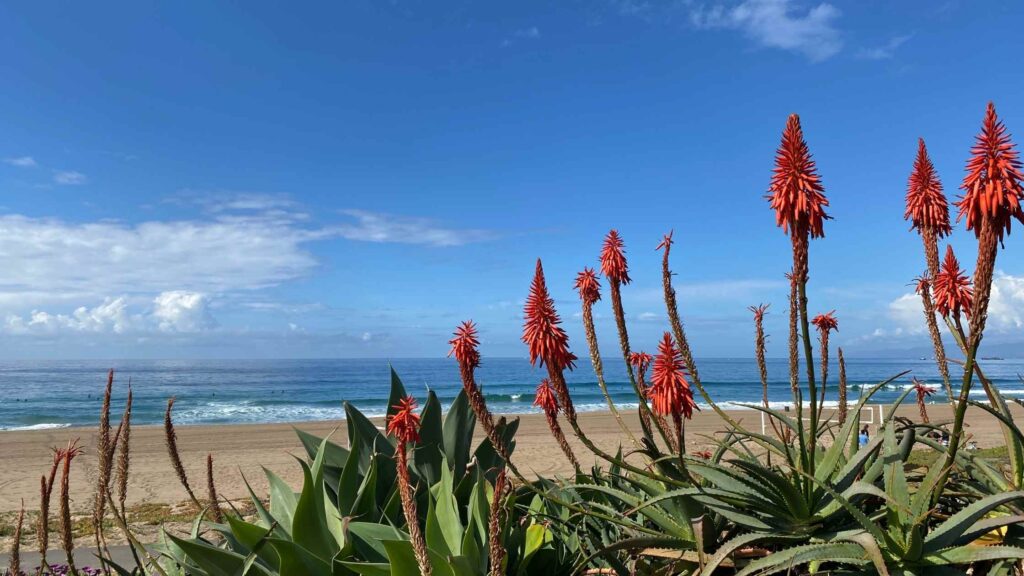 Some of the other beautiful beaches worth exploring are El Segundo Beach, El Porto Beach, Hermosa City Beach, Redondo County Beach, White Point Beach, Torrance County Beach, and Cabrillo Beach.
Most of these beaches have facilities like changing rooms, showers, and parking making for a comfortable beach trip.
HIKE THE SHIPWRECK IN PALOS VEDROS ESTATES
While driving around The Palos Verdes Peninsula is one of the top things to do in South Bay. In Palos Vedros Estates lies the Shipwreck trail, one of the popular hiking paths for those exploring the peninsula area.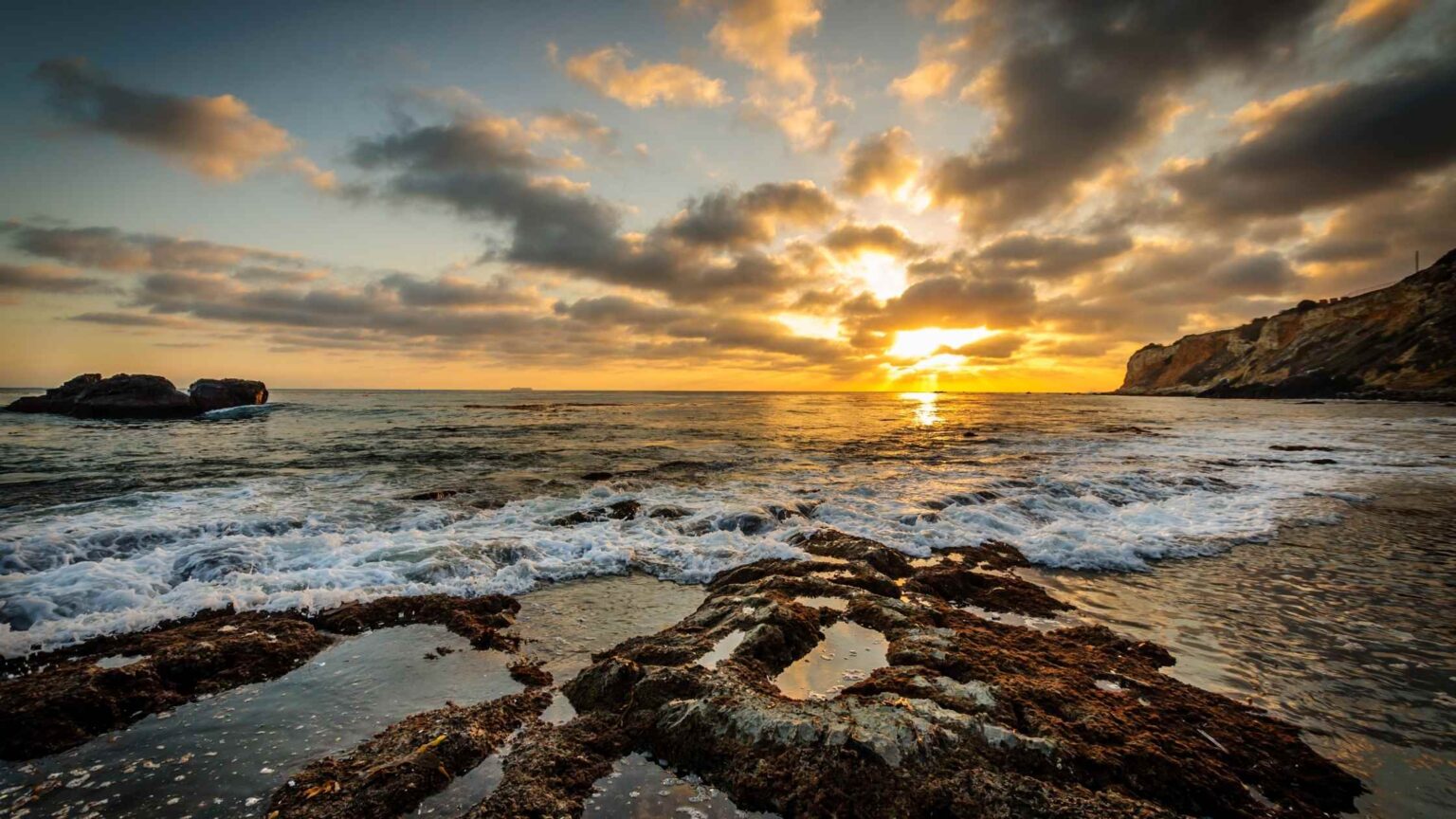 Wear good hiking shoes for this 3-mile hike, which offers some fantastic panoramas comprising rocky cliffs and a splendid coastal line loaded with beaches.
The endpoint is the sight of a shipwreck, where you can see many ship pieces buried in the rocks and sand.
ENJOY WHALE WATCHING
One of the best things to do in South Bay is whale watching, a popular wintertime activity for locals and tourists.
You will get to watch a lot of migrant whales on South Bay beaches, the beautiful views of the Palos, and the stunning views of Verdes Peninsula cliffs.
So if whale watching is on your mind, plan a trip between January and April as every year during these months, these waters see hundreds of whales as they go from calmer waters to the more tropical waters of the equator towards Mexico.
A whale-watching tour is the best way to get close to these majestic beasts.
Although many Southern California cities along the coast offer whale watching trips, choose the ones departing out of Redondo or San Pedro for witnessing the rugged cliff views of the Peninsula.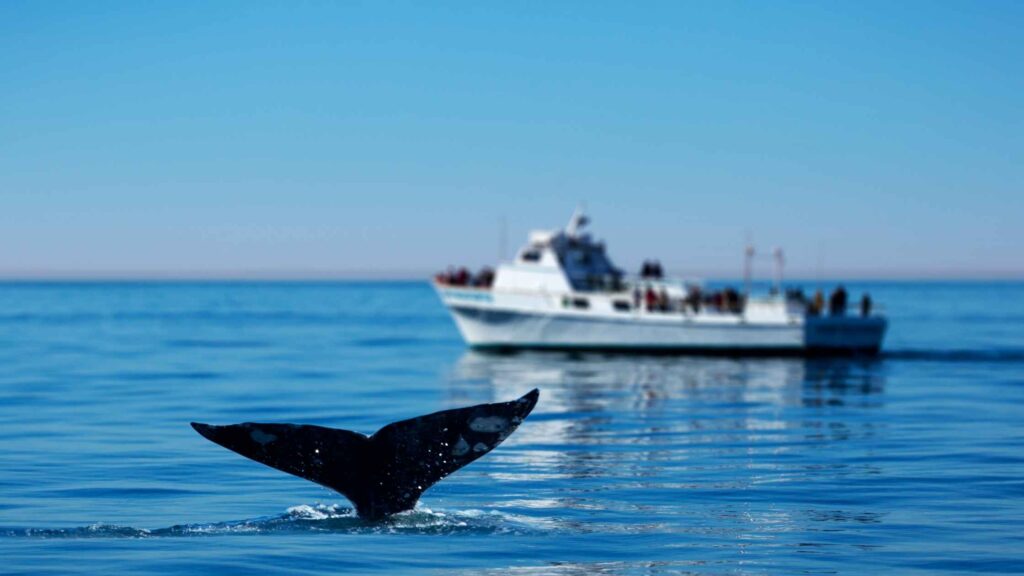 You can often see grey whales, humpback whales, dolphins, and sea lions in the South Bay. Also, if you get lucky, you may even get to see large pods of dolphins, pelicans, and cormorants between the South Bay and Catalina Island.
BIKE THE PALOS VERDES DONUT LOOP
If you're looking for adventurous and free things to do in South Bay, biking at Palos Verdes Donut Loop should be on the top of your list.
Although the loop is about 24 miles long, it is one of the prettiest routes that will take you along the splendid rocky shores of southwestern L.A. County, through long winding roads, and descents, making it a famous trail among cyclists.
For the best views along the coastal side, begin your bike ride towards Palos Verdes Drive North counter-clockwise.
CHARTER A BOAT FOR A CRUISE
One of the fun things to do in South Bay if you love sailing is setting sail around sunset for one of the memorable experiences.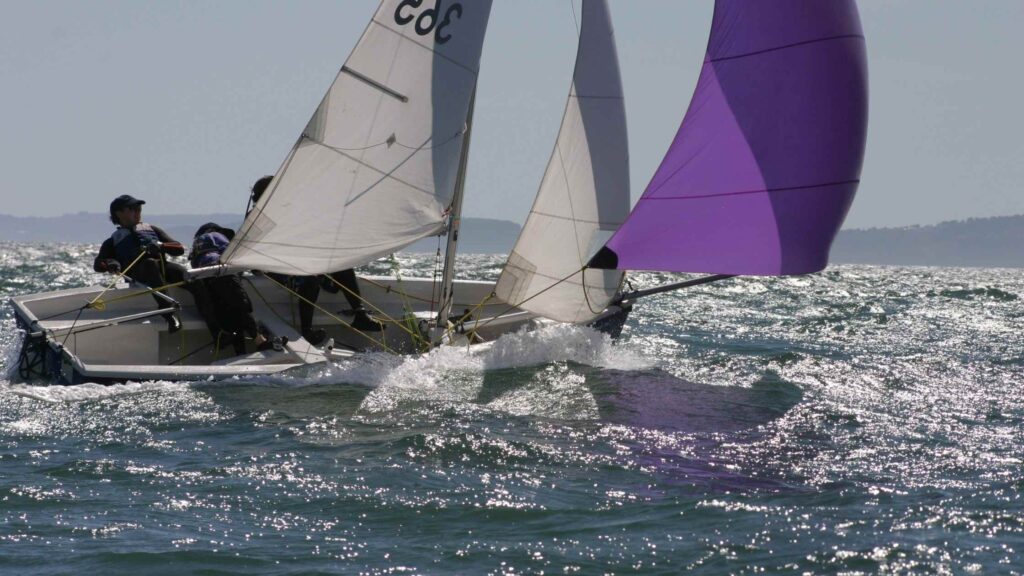 Hermosa and Redonda Beaches are popular for sailing, whether you are renting a boat or going on a sailing trip. You can also take sailing lessons if you want to take them further. If you are looking for a romantic evening, one of the best things to do is to go on a sunset cruise out of the Redondo Marina.
FUN THINGS TO DO IN SOUTH BAY
DRIVE A PORSCHE AT A MINIMAL COST
If you are a fan of high-end cars, one of the top South Bay attractions that you should try is heading to the Porsche Experience Centre to experience a luxurious car driving experience at a minimal cost.
Launched in 2015, it is a theme-based car park and a gift by Porsche to its fans for test drives, the first company to come up with such an initiative in the United States.
Porsche Experience Center also has this in Atlanta and Los Angeles–right in Carson, CA in the South Bay, just off the 110 freeway.
You can drive Porsche for 90 minutes at USD 595 with a private coach, which is not cheap, but a once-in-a-lifetime experience where you can choose from different models and the experience package. Make sure you record your video while riding your dream car.
LEARN BEACH VOLLEYBALL
Whether you want to pick up a holiday sport or hone your skills, learning beach volleyball is one of the fun things to do in South Bay.
Thanks to its many fantastic sandy beaches, you will find the shores packed with volleyball matches.
Hermosa, Torrance County Beach and Manhattan Beach are famous volleyball epicentres, with many pro players coming from this area.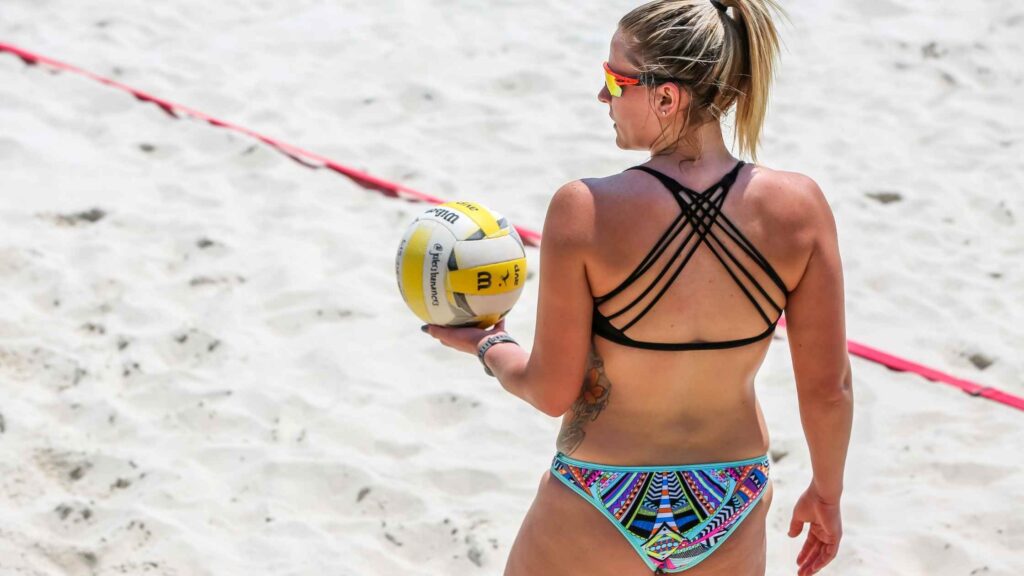 Did you know? Manhattan Beach has hosted the Manhattan Beach Open tournament for more than 50 years, one of the significant beach volleyball tournaments.
If you fancy getting in on the action, take a volleyball lesson that can you find at the centres for a fun trip experience.
INDULGE IN SHOPPING
If you love shopping or collecting souvenirs, you will fall in love with all you can do on your holiday because one of the fun things to do in South Bay is shopping.
There are many cute boutique shops and many smaller shops scattered around Downtown Manhattan Beach, Hermosa Beach, near the piers, and around the old town of Torrance and San Pedro.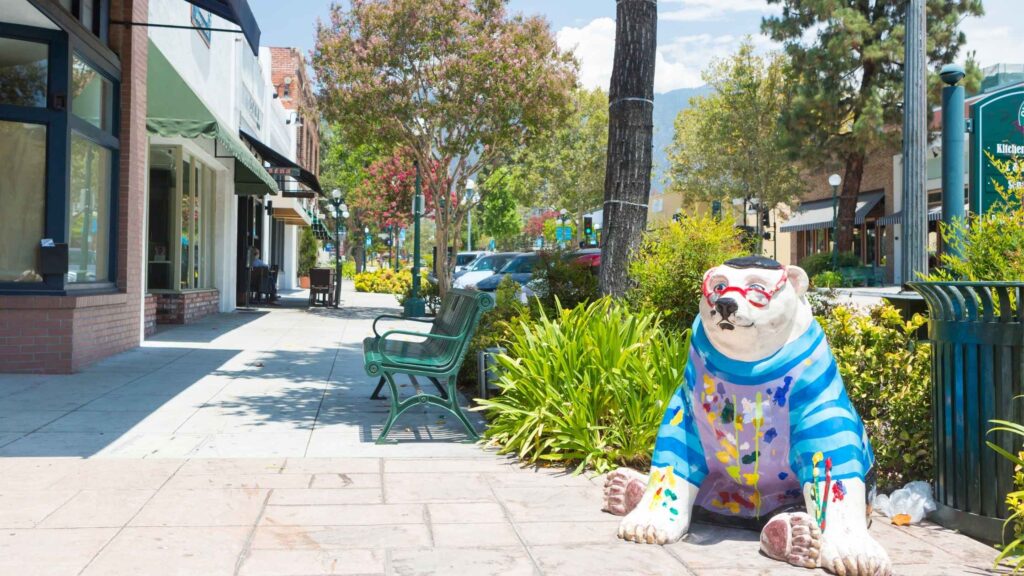 If you want to shop for clothes and other things, head to Del Amo Fashion Center, one of the largest malls in South Bay. Manhattan Village is another famous mall, and among the plazas, check out Peninsula Shopping Center and Plaza Mayor Shopping Center.
Located in the heart of South Bay in El Segundo, The Point is a local hangout spot and the top place for shopping in the South Bay area.
Packed with lots of cafes, restaurants, bars, and different types of shops, you can easily spend a few hours exploring the Point alone. The restaurants with outdoor seating and play areas are usually crowded, especially on the weekends.
GO BAR-HOPPING
Even if you are not into beers, you can enjoy the bustling nightlife in South Bay thanks to its loads of bars and pubs in all themes, sizes, and prices. If you want something fancy, Manhattan Beach Pier has many bars.
If you are there for the evening, head to The StrandBar for fantastic sunset views and cocktails, or Shellback Tavern, a local favorite dive bar.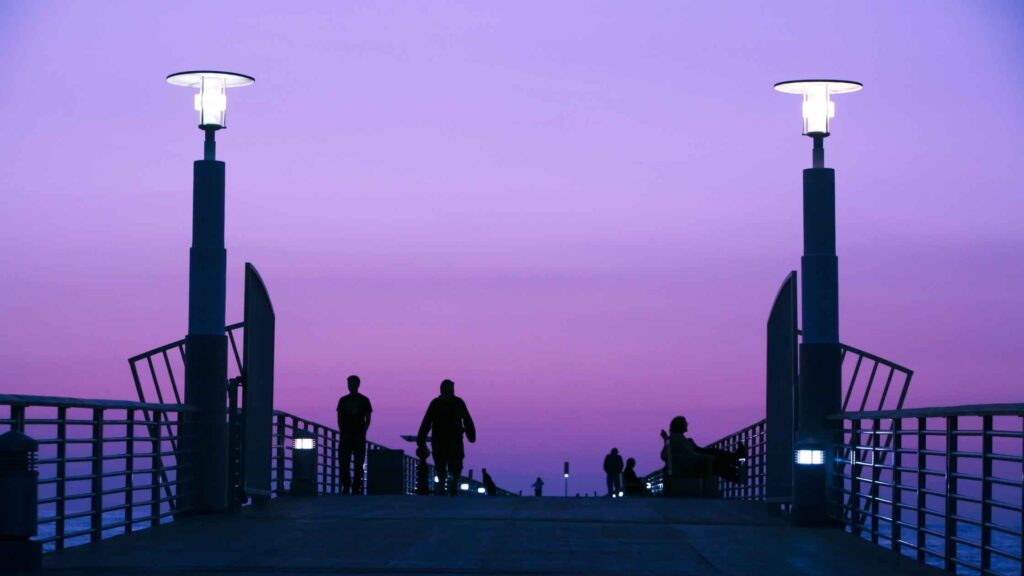 The Strand is the most popular place to hang out at night for locals and tourists as there are many awesome sunset bars and pubs. You can enjoy fantastic views from some of them, watch volleyball games, play pool as well as enjoy awesome music performances.
In Hermosa Beach, Tower 12 is an amazing bar you should visit if you want to enjoy live band performances and stunning views of the pier.
CHECK OUT THE FAMOUS BREWERIES
One of the favourite things about my trip to South Bay was the many breweries that offer excellent brews, something you will enjoy if you are a beer lover like me.
Add breweries-hopping to your list of fun things to do in South Bay as it is one of the leading brew regions in this part of California.
Not many know that San Pedro, the busiest port in the U.S, is home to amazing breweries, including many European themed breweries. If you want tastes of Europe-styled brews, head to Brouwerij West for Belgian beers.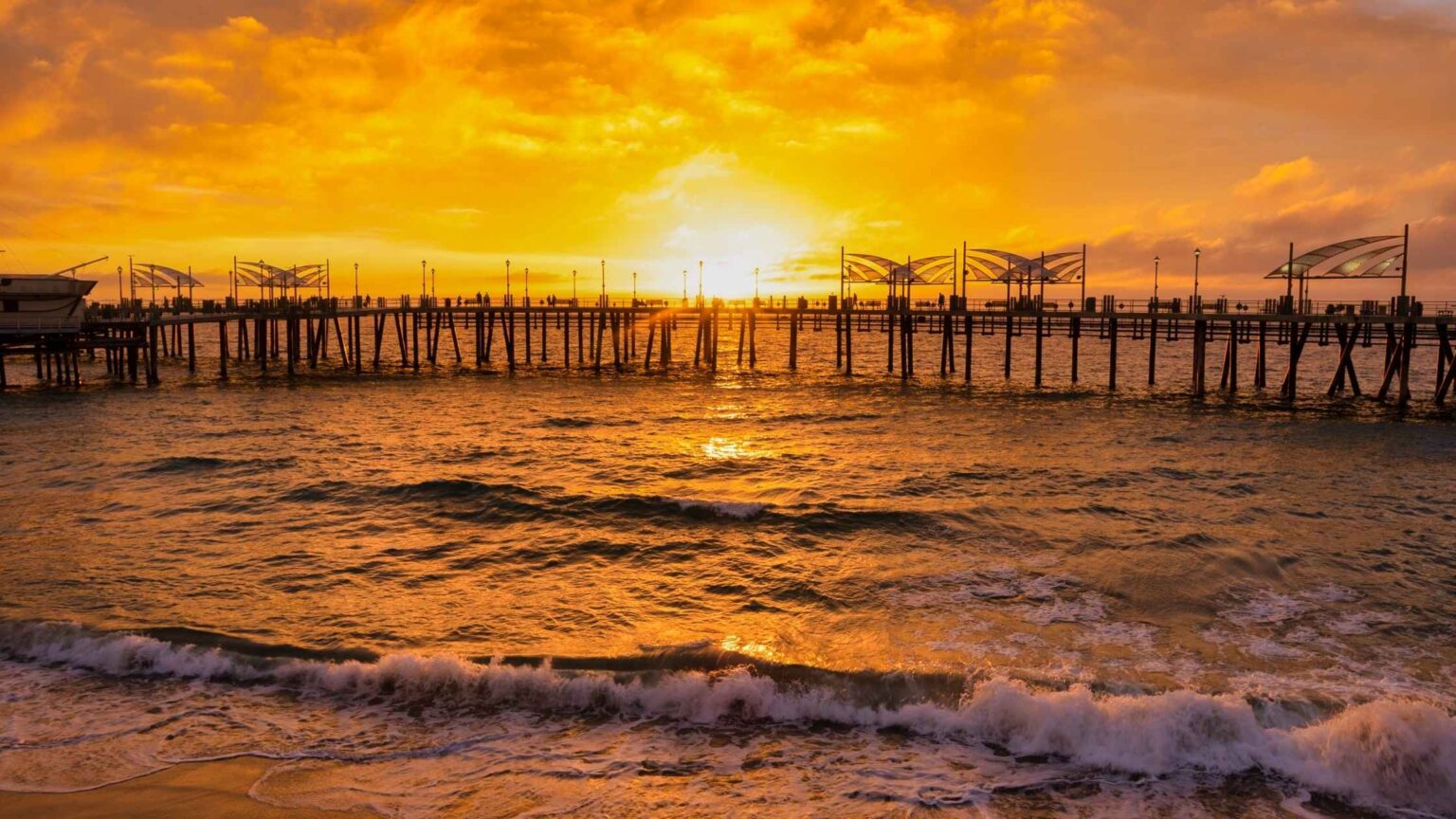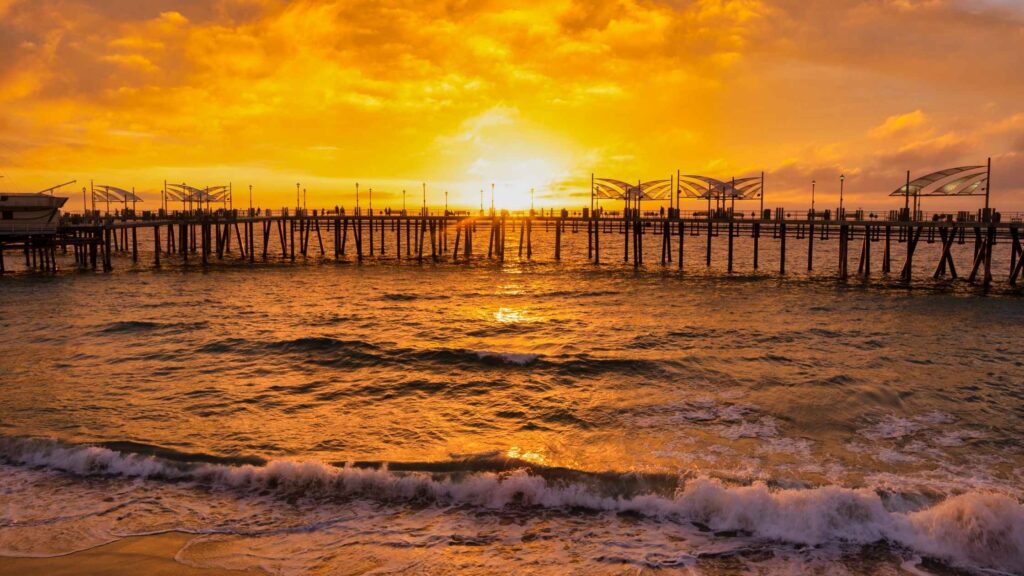 If you visit Torrance, check out Cosmic Brewery, Smog City Brewing, and Hop Saint.
There are many awesome bars in the Pier area of Hermosa Beach. Check out Abigaile Restaurant and Brewery near Hermosa Beach and BKing Harbor, which has many tasting rooms in Redondo Beach.
You can choose from traditional breweries to themed ones, including many local and upscale bars.
ATTEND A COMEDY SHOW
There is nothing better than a laughter night with your loved ones. One of the fun things to do in South Bay at night apart from pubbing and breweries is attending a comedy show at the famous Comedy and Magic Club in Hermosa Beach.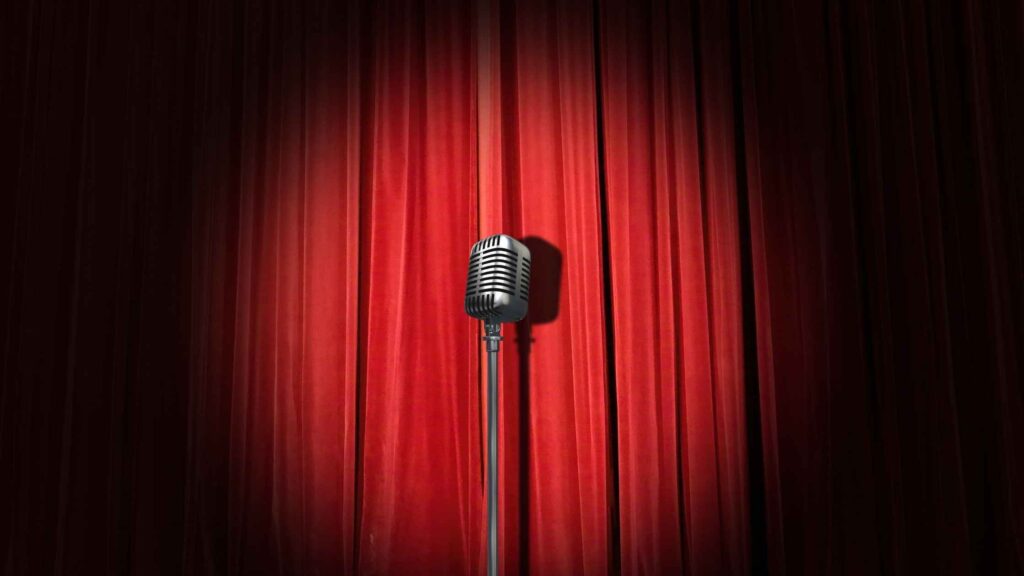 One of the cool things about this club is that it is anything but lavish but very hip and bustling, attracting locals and tourists that make a full house on weekends and holidays.
If you are here on a Friday or a Saturday, try attending the amazing 10 for 10 shows, where 10 comics take turns going on stage to perform for 10 minutes each.
CHECK OUT THE FAMOUS DOCKED SHIP
One of the fun things to do in South Bay is checking out the historic ship Queen Mary, a symbol of pride and historical evidence of South Bay.
Once the flagship of the Cunard Line, this beautiful ship, RMS Queen Mary, sailed between 1936 to 1967 from New York to South Hampton, England and Cherbourg, France.
Today, it's permanently docked in the port of Long Beach since 1967 and functions as a floating restaurant and tourist attraction.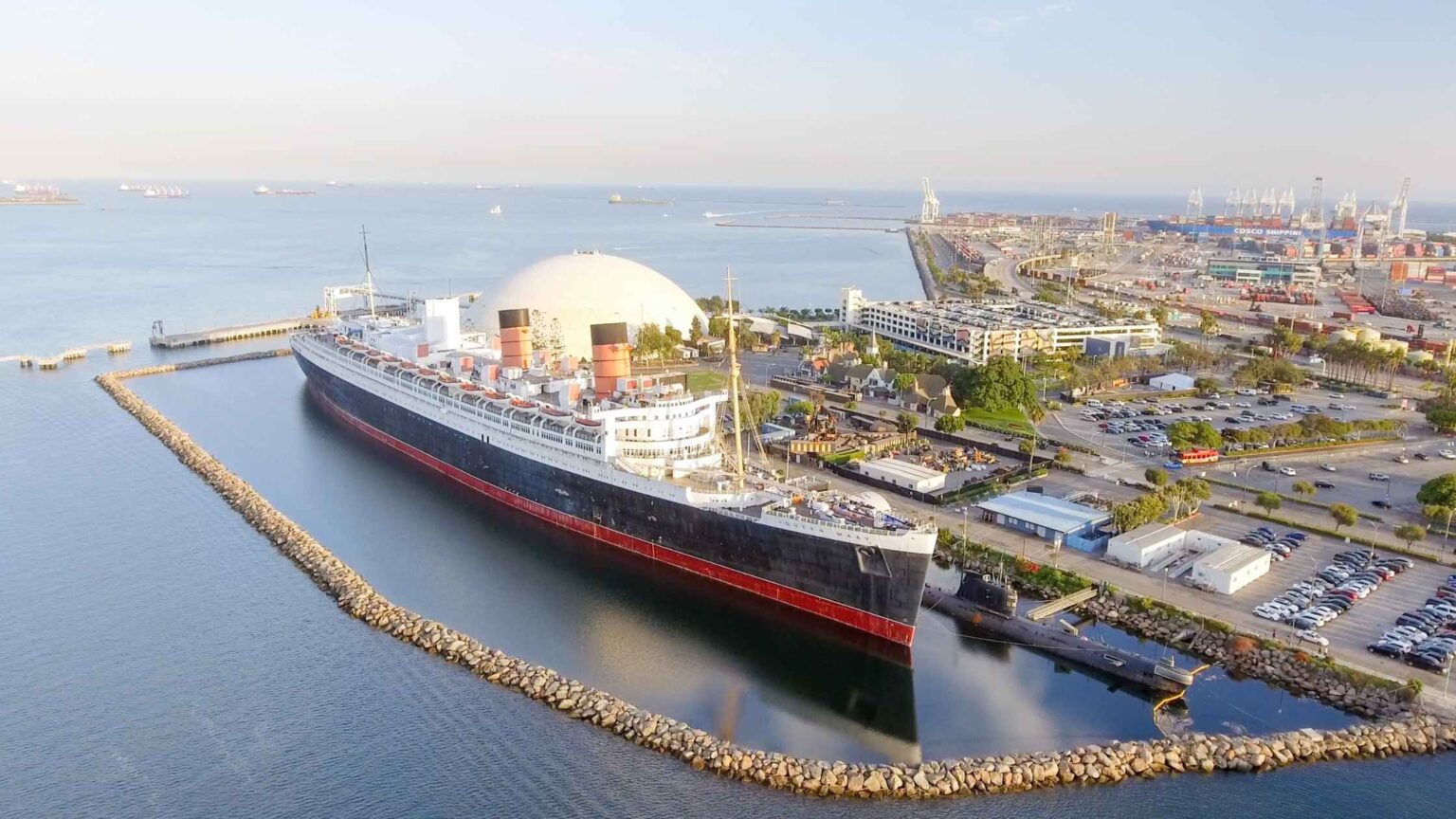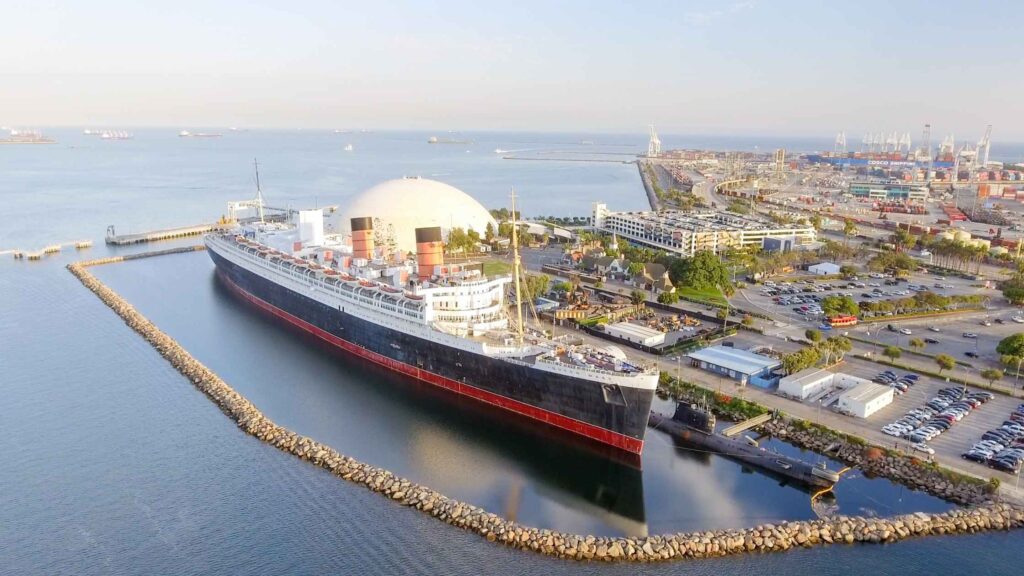 You can join one of their daytime tours that will allow you to see the beautiful interiors of this ship. If you want more fun, join their ghost-themed night tours.
During Halloween, Queen Marry holds a special event called Dark Harbor. It is a fantastic event that you should add to your itinerary if you are here during Halloween, as you can witness hundreds of monsters, live entertainment, and a 4D theatre experience.
ENJOY A BEACH BONFIRE
If you have been in LA or from there, you already probably know that bonfires are not allowed on the beaches in LA. But an exception is the beaches in South Bay where you can freely enjoy a bonfire.
Currently, you can enjoy a bonfire on two beaches in Los Angeles County with fire pits, Dockweiler, located in El Segundo, and Cabrillo.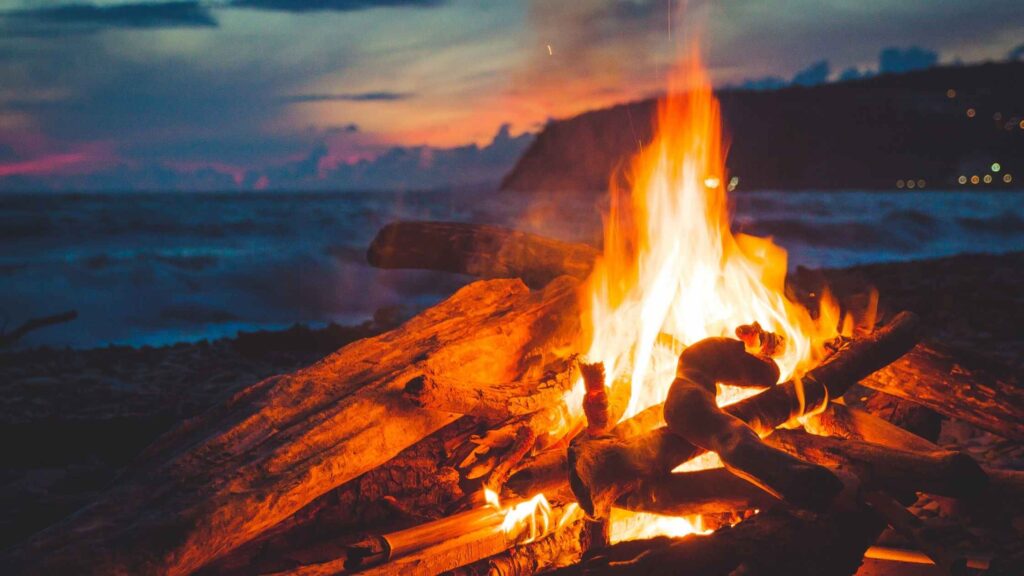 Both are filled with fire pits that get grabbed on summer evenings as the beach shores turn into a bonfire paradise at night, perfect for relaxing under the stars picnicking and eating your favourite dishes with your loved ones.
But make sure to carry lightweight jackets or blankets for the night as the weather gets cold and breezy even during summer.
ADMIRE THE VIEWS OF POINT VINCENTE LIGHTHOUSE
If you are a regular reader, by now you know my slight obsession with lighthouses, especially those on rocky cliffs.
One of the top things to do in South Bay is to visit one such Point Vicente Lighthouse, one of the monuments listed on the National Registry of Historic Sites.
The Point Vicente Lighthouse was built in 1926 to provide safe passage to ships navigating the channel between Santa Catalina Island and the mainland.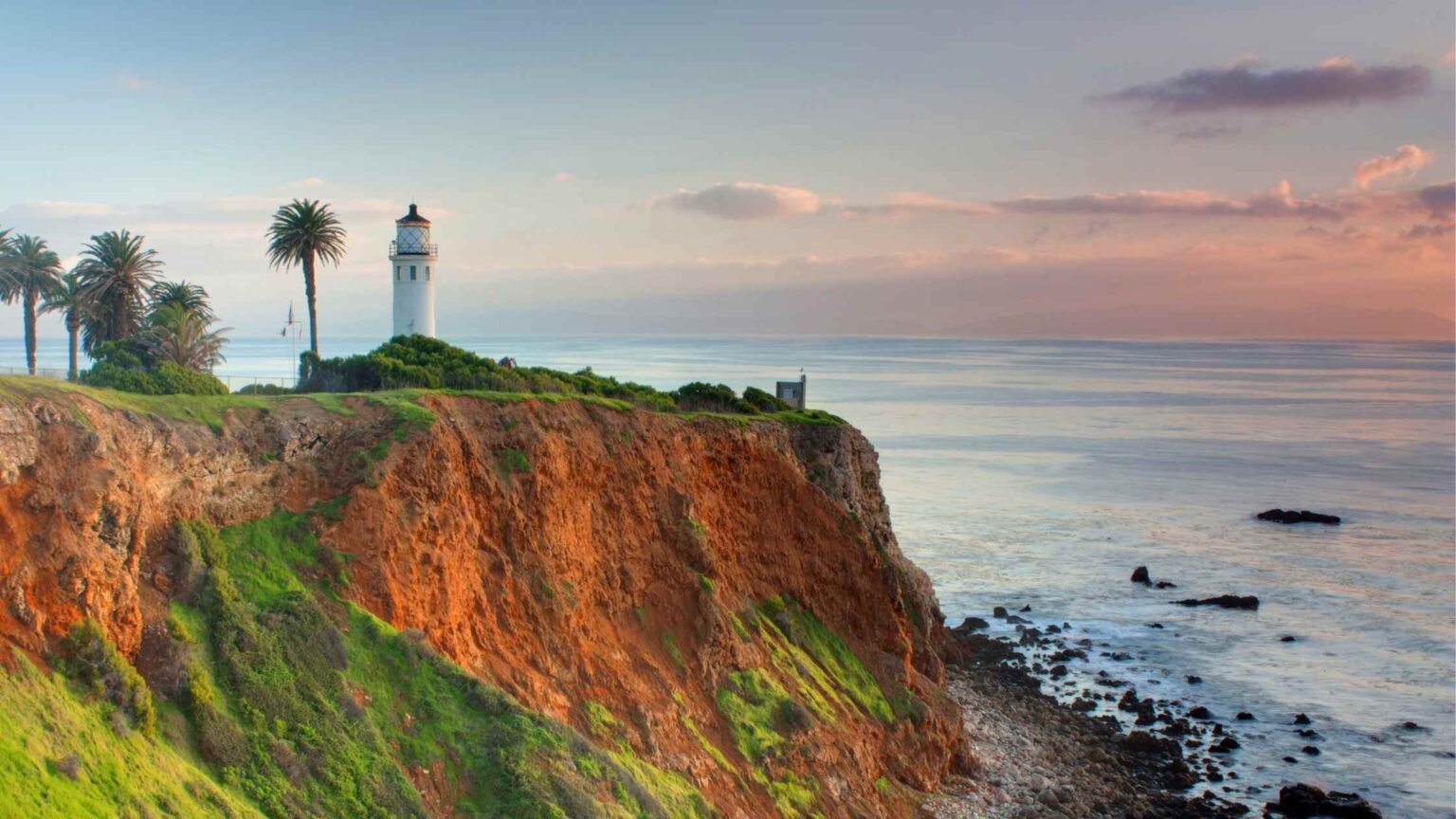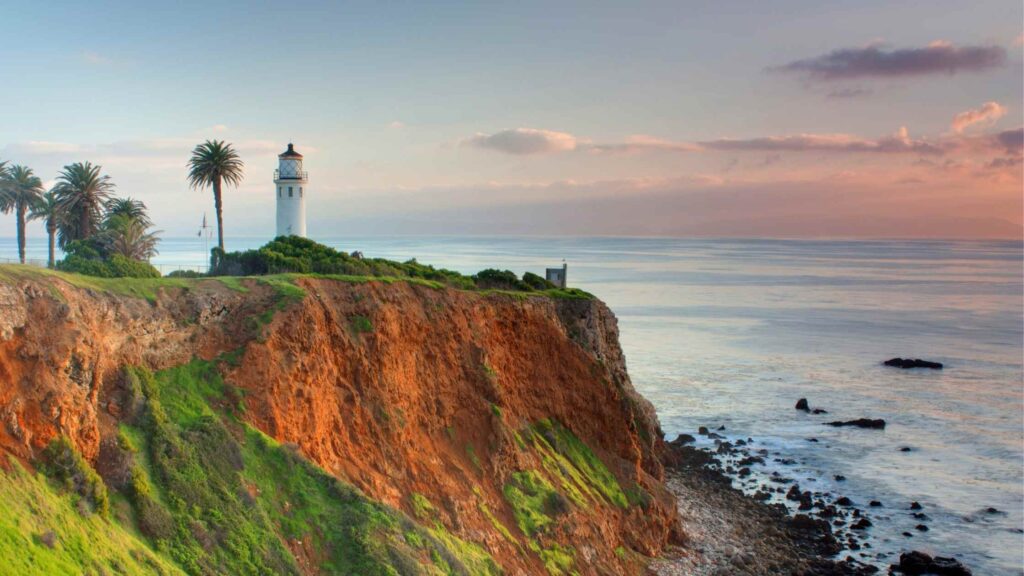 The fully functional lighthouse operates diligently today, and you can see the beam for 29 miles.
Considered one of the most beautiful lighthouses in Califonia, from here, you can enjoy magnificent sea views along South Bay, especially around sunrise or sunset when the colours of the sky add to the surreal views overlooking the ocean.
The best thing is to enjoy the most dramatic viewpoints on the Southern California coast for free. The parking is also free.
The lighthouse is only open on the second Saturday of each month from 10 AM to 3 PM. Although you cannot enter during the rest of the month, you can still plan your trip for fantastic views and photos.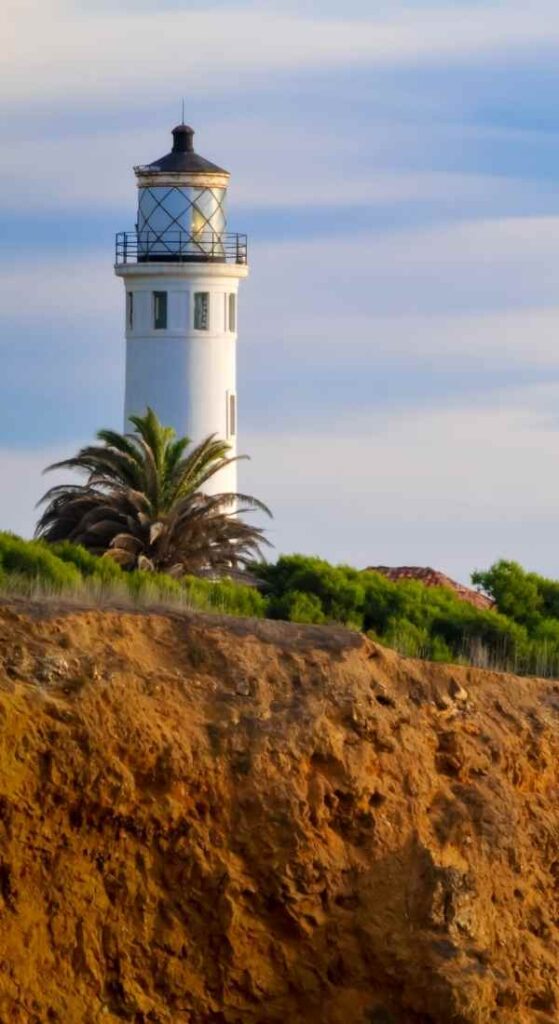 You may want to skip this if you believe in ghosts, as the lighthouse is believed to be haunted by the Lady Of The Light.
Othe lighthouse worth checking out in South Bay is the Point Fermin Lighthouse, built in 1874 in a Victorian architectural style offering splendid ocean views. The best way to explore this lighthouse is by joining their guided tours held from 1 to 3 PM Tuesday to Sunday.
VISIT THE POINT VICENTE INTERPRETATIVE CENTER
As mentioned above, next to the Point Vicente Lighthouse is the Point Vicente Interpretive Center in Rancho Palos Verdes, which needs a special mention under the list of things to do in South Bay for another reason.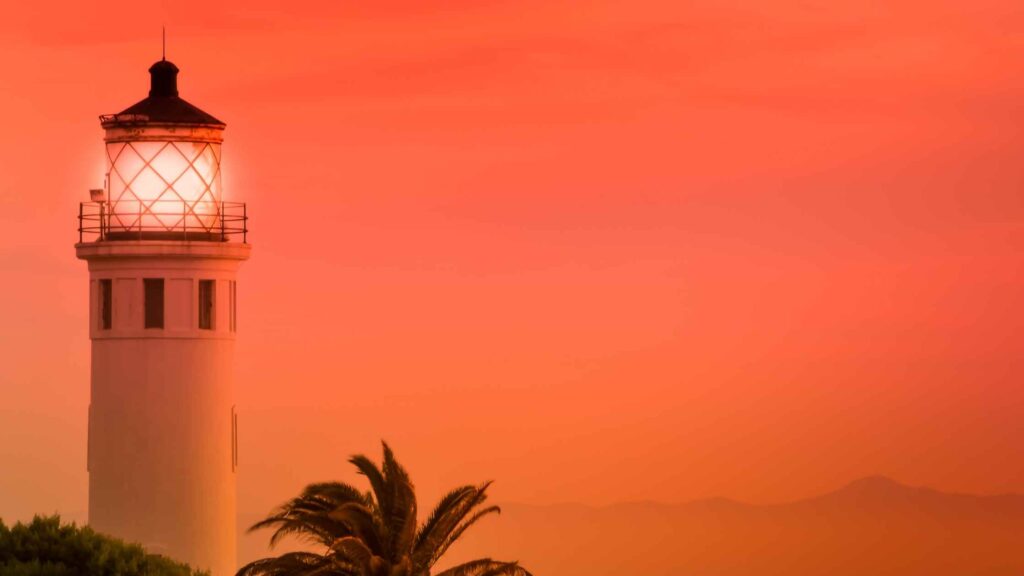 It's one of the popular whale-watching spots in the world from the land if you do not want to get in the boats or cruises to watch them up-close. You can spot Pacific Gray whales migrating between December through April.
Also at the Point Vicente Interpretative Center check out the exhibits that give you glimpses of the region's exquisite fauna and flora that can be found in the nearby hills. You can get to know the history of the lighthouse at the interpretive centre on the premises, which also houses toilets.
TRY THE BEST FISH TACOS
If you are into Tacos, do not miss trying the delicious Fish tacos at Surf N Turf Grill, one of the fun things to do in South Bay for foodies.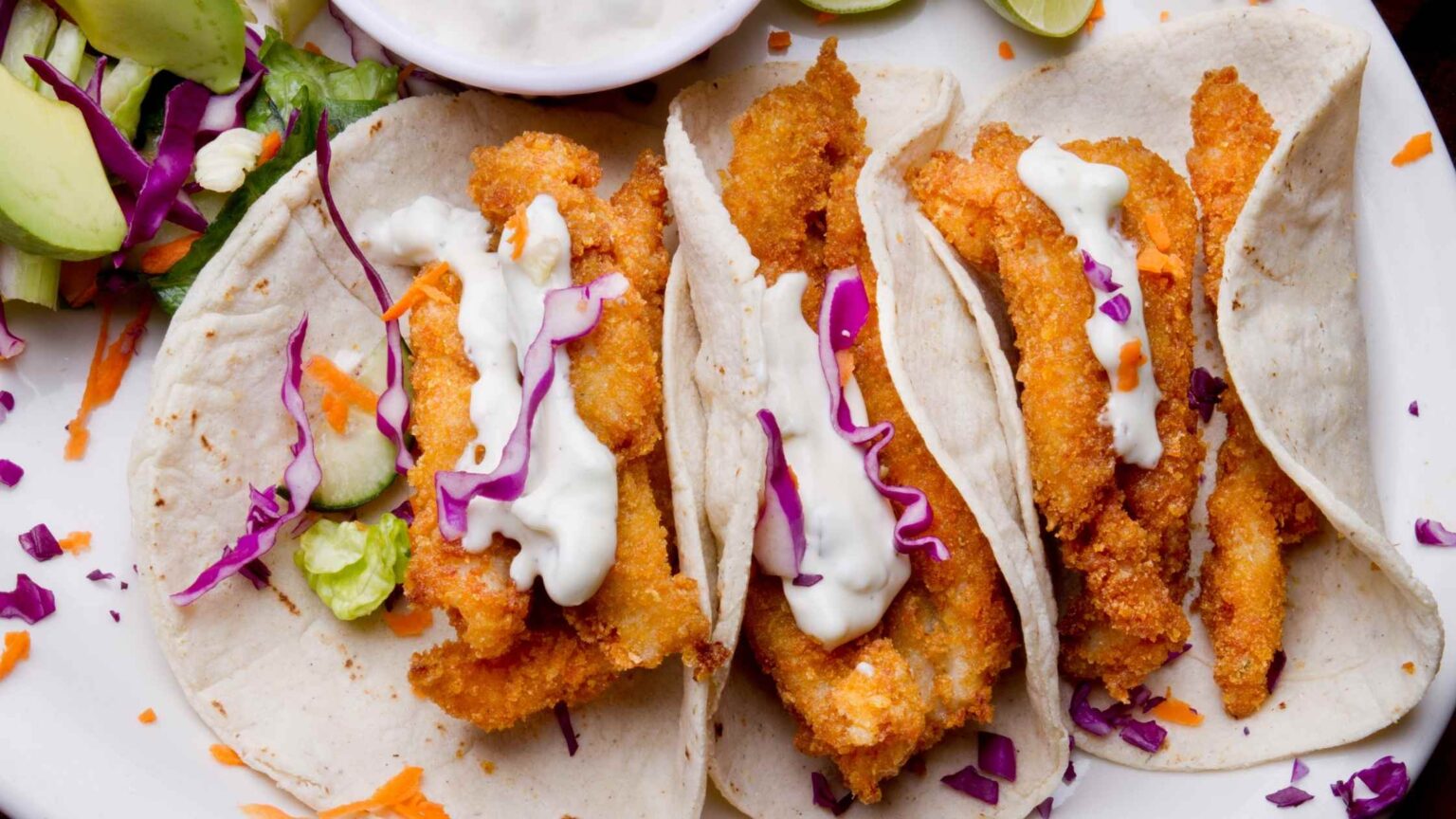 For those not into Tacos, Burritos are the best, especially Baja burritos or shrimp burritos which you should not miss.
If you are in South Bay on a Wednesday, go here for their Wednesday Special, where you get incredible discounts across all the items almost.
TRY WINE TASTING
If you're in South Bay Los Angeles, it's worthwhile to stop by a local tasting room, visiting wine tasting rooms should be one of the top things to do.
Although the South Bay is not a wine country, there are many great wine options, especially in Downtown Manhattan Beach, Torrance, and Hermosa Beach. If you are at Downtown Manhattan Beach, stop by Bacchus and M.B. Wine Co.
Many of these wineries are compact, family-run units that offer special wine tasting experiences in pretty settings, perfect to enjoy with your family on your trip to South Bay.
OFFBEAT THINGS TO DO IN SOUTH BAY LOS ANGELES
WATCH A SHAKESPEARE BY THE SEA PLAY
One of the offbeat things to do in South Bay in summer if you are into theatre is watching the play, Shakespeare by the Sea.
The Sea Play bands, a group of young artisans perform the classics at Polliwog Park during the summer months.
Apart from the fascinating works of William Shakespeare's plays, the pleasant outdoor ambience with the open sky above you is another reason why you should watch the play.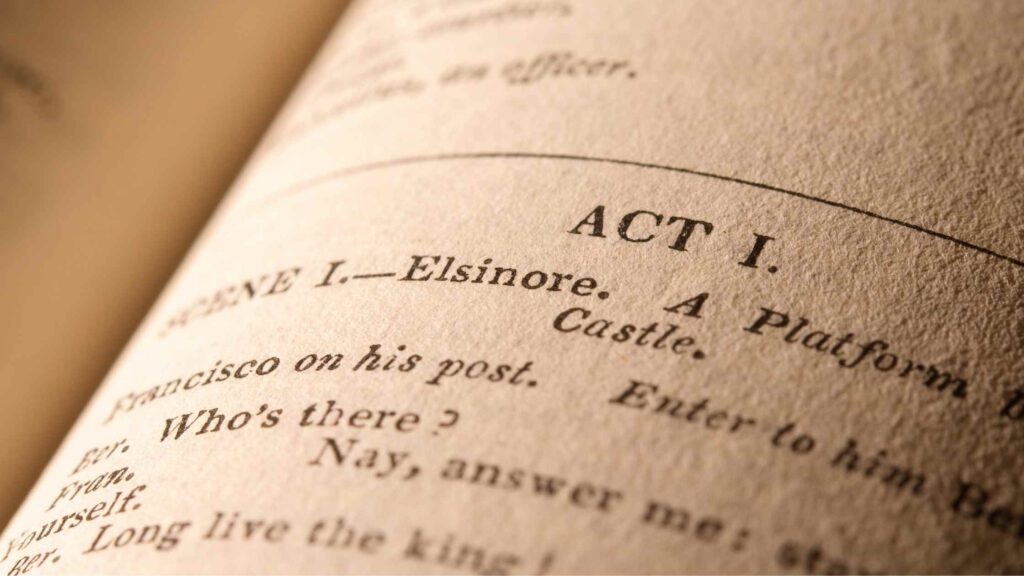 It is free to watch with open seating, and you can bring your chairs, blanket, towels, and snacks to make your picnic under the stars as you enjoy the performances. If you want, you can even try small roles in the play as they invite the audience.
STROLL IN THE BOTANICAL GARDENS
One of the fun things to do in South Bay for outdoor and plant lovers is checking out all the beautiful Botanical gardens located in the area.
The South Coast Botanic Garden, a lush 87-acre botanical garden located in Palos Verdes, should be your first stop.
This vast garden is home to close to 3000 different species of plants and trees, spanning 87 acres in Palos Verdes Estates.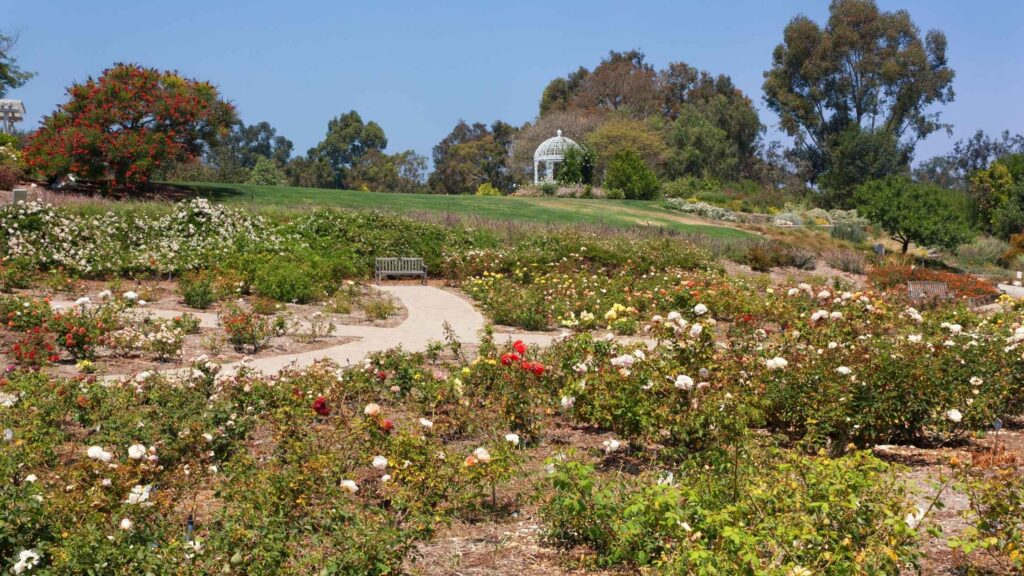 Spend the afternoon and the evening wandering through the South Coast Botanic Garden, home to at least two hundred thousand plants, a treasure of green paradise for nature lovers.
You need to make your reservations in advance to access the gardens online, and the entry fee is $9 per person.
Apart from enjoying the relaxing open green oasis, you can check out their special tours, events, and light shows.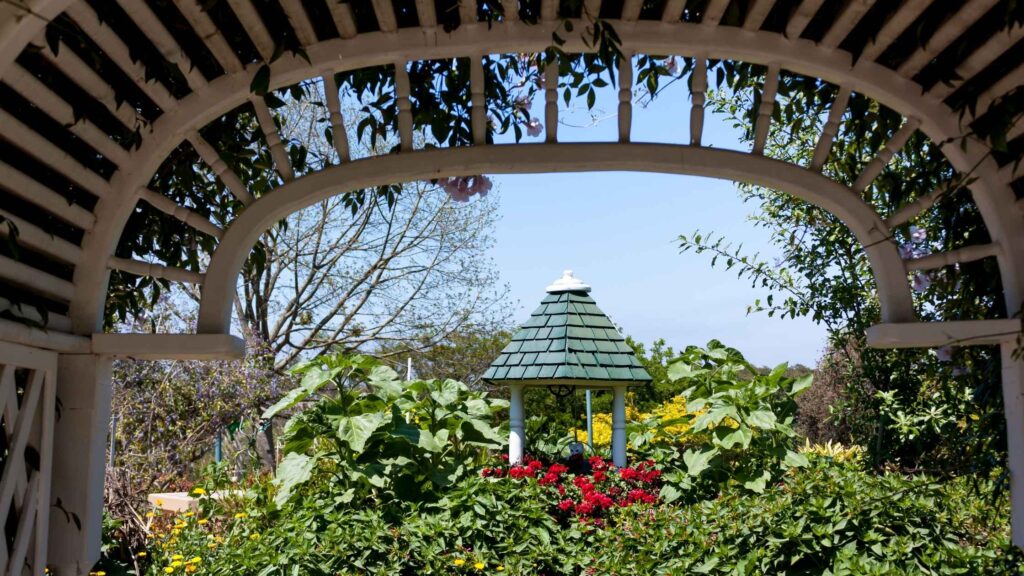 If you're looking for more botanical gardens to explore, check out the Manhattan Beach Botanical Garden in Torrance, home to a butterfly park, different types of wildflowers, and themed gardens, including a meditation garden and play area for children. The best part is that admission is free.
Another urban luxury is The Madrona Marsh, also located in Torrance, comprising the marshland covering the coastal plains of Southern California.
CHECK OUT THE ROADIUM FLEA MARKET
I love visiting flea markets no matter where I go, and while researching the fun things to do in South Bay, I came across Roadium Flea market where you can buy loads of amazing stuff for reasonable prices.
The market, a 15-acre open-air market with drive-in, opens early, around 7 AM and closes at 3 PM, visit during the morning hours for the best buys.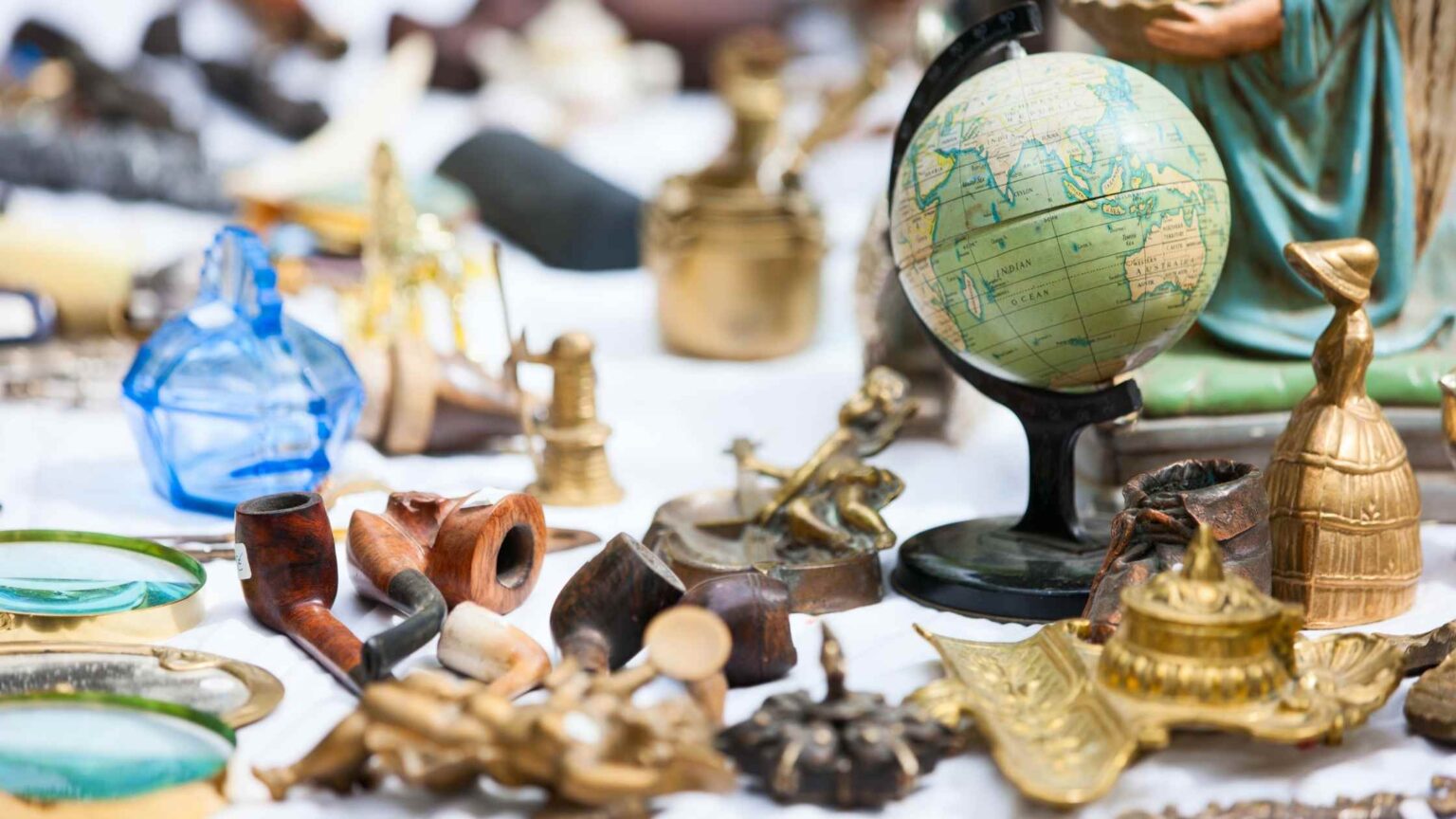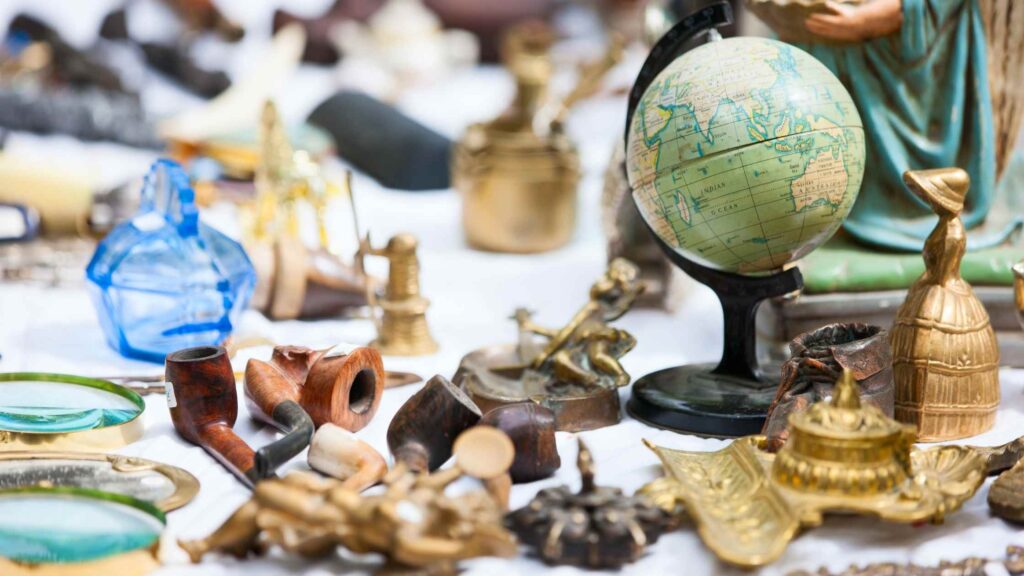 Some of the things that you can buy are clothes, fruits, jewellery, electronics, collectables, shoes and antiques. If you are in the summer, make sure to check their website before you visit for their annual summer movie lineup.
PAY A VISIT TO THE JAMES R ARMSTRONG THEATRE
Another major attraction in South Bay that you will love if you are into theatre is watching a show at The James R. Armstrong Theatre.
Located in the Torrance Cultural Arts Centre Complex, it is one of the fun things to do in South Bay as this giant theatre is not any theatre but known for its distinct architecture, film screenings, and festivals.
TAKE YOUR KIDS TO SAND DUNE PARK
One of the best things to do in South Bay especially if you are traveling with kids is visiting the 100-foot high Sand Dunes in Manhattan Beach. Along with this dune, you will find trails, picnic tables, a play area for kids, and restrooms.
You will enjoy rolling down the sand dune during the day along with other kids and many adults. Or you can get on the many trails for running and playing.
Note that you need to have prior reservations to enter the Sand Dune as a prevention measure. You can make a reservation here online.
CHECK OUT THE KOREAN FRIENDSHIP BELL
A Giant Korean Bell placed in San Pedro is one of the attractions close to South Bay. The Korean Bell of Friendship, a metallic bell and pavilion, was donated by South Korea in 1976 to celebrate the bicentennial of U.S. independence and to honour veterans of the Korean War.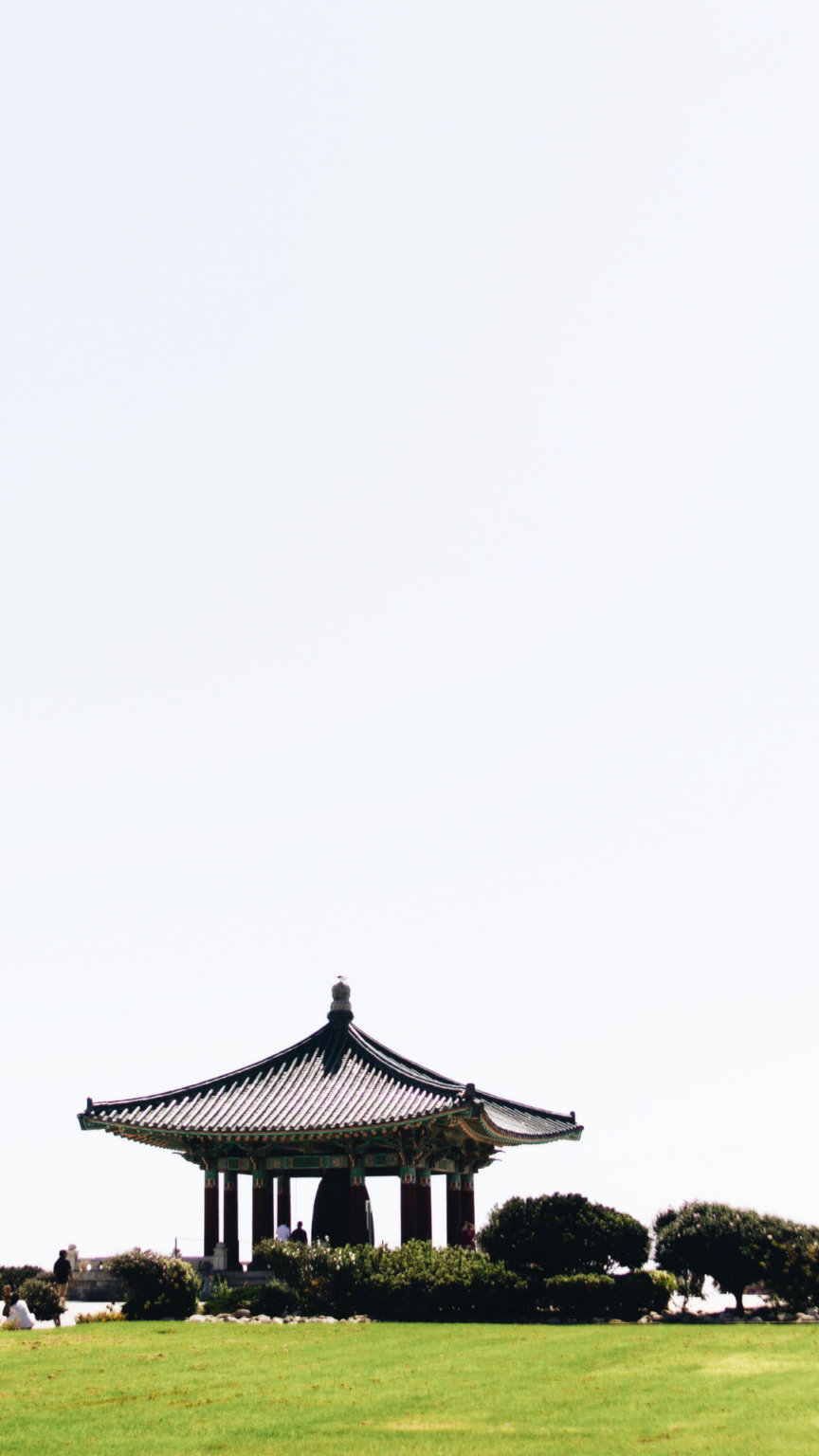 Located in a pagoda with beautiful views of the Los Angeles Harbour, it is one of the iconic landmarks today and one of the giant bells in the world.
The bell is run on a few special days throughout the year, including Independence Day, National Liberation Day of Korea, New Year's Eve, and Korean-American Day.
CHECK OUT ABALONE COVE SHORELINE PARK
If you are adding Rancho Palos Verdes to your list of things to do in South Bay, one of the top attractions you should not miss is Abalone Cove.
It boasts of some of the most beautiful beach areas in South Bay, where you can relax on the shores, go swim, enjoy the tide pools, go hiking along the cliffs, or simply soak up the sun.
HOW TO GET AROUND SOUTH BAY?
Although the public transport is great, it will be tedious if you want to cover all the attractions in South Bay in a limited period. The best way to explore the best things to do in South Bay is by car although you will have to navigate through the notorious traffic of LA if you plan to travel via the city.
The traffic gets better once you enter certain beach cities in South Bay, so it is still a convenient mode to get around South Bay.
Need to rent a car? If you are the type to compare prices between rental car companies, I would highly recommend Discover Cars that I use regularly, as it lets you compare rental car prices across the major rental car companies.
Also, you can book with no prepayment and no cancellation fees. Check and compare car prices here.
MAP OF THE BEST THINGS TO DO IN SOUTH BAY LA
FREQUENTLY ASKED QUESTIONS ABOUT THE BEST THINGS TO DO IN SOUTH BAY
What is considered South Bay LA?
The South Bay Cities comprise more than 20 official cities and towns including Carson, El Segundo, Gardena, Hawthorne, Hermosa Beach, Inglewood, Lomita, San Pedro and Wilmington, Manhattan Beach, Palos Verdes Estates and many more.
What is the best time to visit South Bay, Los Angeles?
Thanks to the warm temperatures, LA is an all-year-round destination with sunny weather offering perfect days for brunching outdoors and exploring the neighbourhoods.
The best time to visit South Bay is the popular summer months between July and November or late spring between April through May. But note that since these times are peak season for tourists, there will be crowds and prices can be expensive.
The best time to visit L.A would-be during the Spring or the Fall for pleasant temperatures and fewer crowds, two things I prefer, although both seasons last a little longer than elsewhere.
Avoid June as the coastal fog makes it dull and damp to be around beaches or enjoy stunning sunsets.
The weather in South Bay beach cities is surprisingly cool, especially as the evening commences, so I'd recommend always packing a lightweight jacket with you, just in case you're met with chilly weather by the coast.
Is South Bay worth visiting?
South Bay is definitely worth visiting for its loads of attractions from botanical gardens to beautiful beaches to excellent restaurants and bars, offering something for everyone.
Is South Bay safe?
Los Angeles is one of the best places in the USA for solo travelers and female tourists, and South Bay is no exception as you can safely explore its attractions by taking general precautions.
What is South Bay LA famous for?
The South Bay area is famous for the best surfing spots, and leading surfers in California. It is also home to the iconic rock band, the Beach Boys, also a symbol of surf culture in California.
If you watch California themed shows, you will identify that the areas in South Bay are popular filming locations for their pretty beaches and piers.
PIN THE BEST THINGS TO DO IN SOUTH BAY LOS ANGELES