Looking for quirky and funny quotes about Los Angeles? Well, you are in the right place as this post consists of an epic list of the best Los Angeles Quotes and L A captions for Instagram, and also funny quotes about Los Angeles that will tickle your funny bones.
Los Angeles, the city of dreams – thanks to being home to Hollywood, the center of the entertainment industry of the USA, is one of the fancy destinations in the country.
If New York is for hustlers, Los Angeles is the poster child of the USA for dreamers and those looking to make a big name.
For travelers, it is one of the prettiest destinations – excellent sunny weather, white-sand beaches, music, unlimited entertainment, and lots of attractions, pubs, and restaurants – these are the reasons that beckon tourists to LA.
In this post, you will find some famous quotes about Los Angeles, including some hilarious opinions and thoughts about making it here, its weather, people, and more.
Some people hate it, while some love the city – Which might be your case too as soon as you step here.
In this post, you will find all kinds of Captions about Los Angeles – LA quotes by people in love with the city to amazing quotes about Los Angeles California for Instagram captions of your pictures.
BEST QUOTES ABOUT LOS ANGELES
Let's start with the famous quotes about Los Angeles, which are beautiful descriptions of the city of dreams.
"You're not done with L.A. until L.A. is done with you." – Philip Elliott
"People cut themselves off from their ties of the old life when they come to Los Angeles. They are looking for a place where they can be free, where they can do things they couldn't do anywhere else." – Tom Bradley
"Darling, in LA, you decide who you are. Every neighborhood has its own culture and population. Once you find the right one for you, you're home. Los Angeles is a way of life." – Cara Dee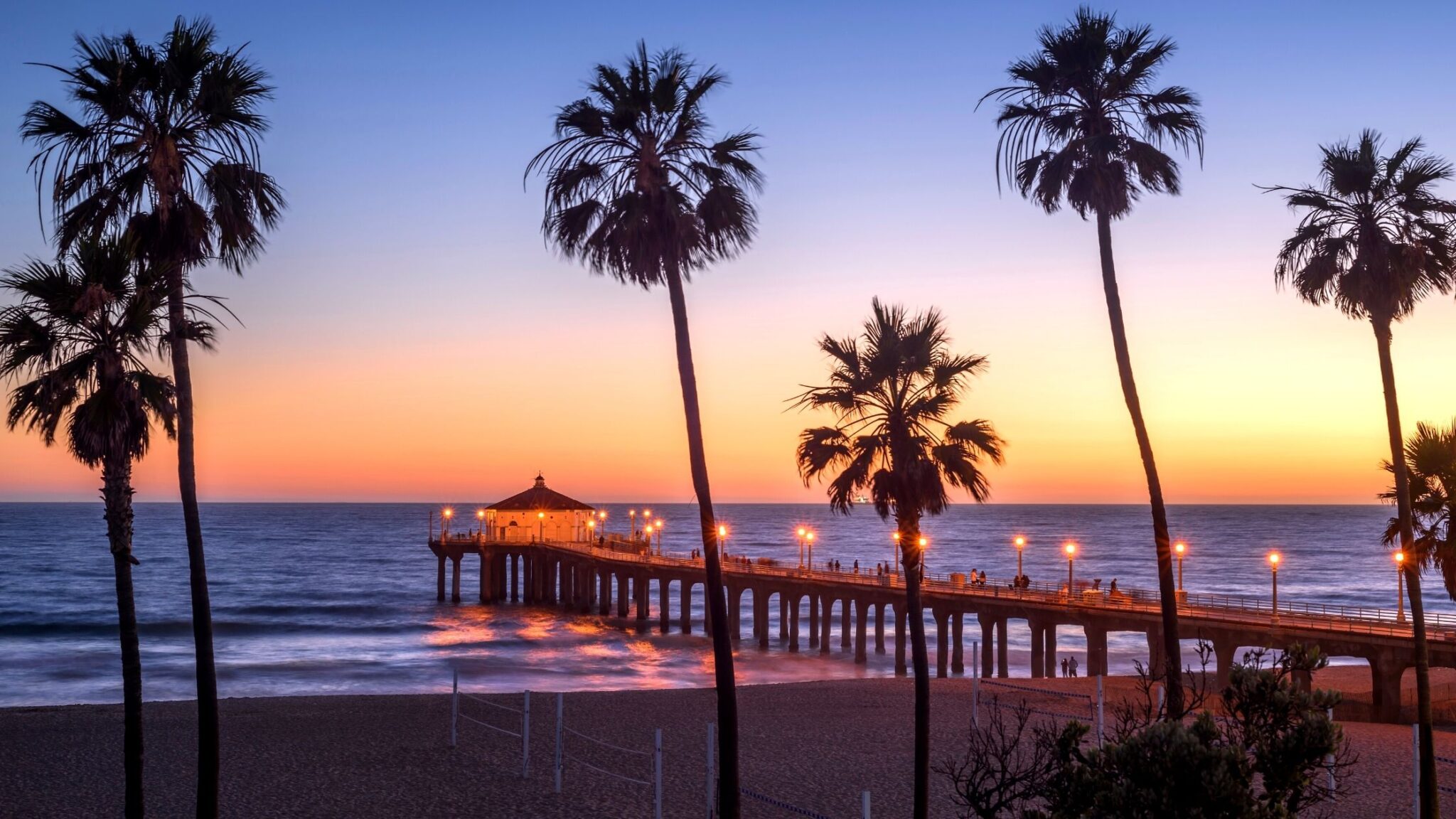 "The thing that really surprised me about strip malls in California, specifically Los Angeles, is that they have some really fantastic restaurants." – Dave Folley
"Fall is my favorite season in Los Angeles, watching the birds change color and fall from the trees." – David Letterman
"I expected Los Angeles to be slick and modern, but overall it had a rundown look and feel to it. Sort of like Denver. Sort of like every city in America I've lived in, except San Francisco, which looks cool." ― Gary Reilly
"LA is very different from New York. New York is a huge, dense metropolis. LA is a bunch of small towns all running into each other. New York is the city that never sleeps. Los Angeles is an endless sea of suburbs." ― Oliver Markus Malloy
"Los Angeles, give me some of you! Los Angeles come to me the way I came to you, my feet over your streets, you pretty town I loved you so much, you sad flower in the sand, you pretty town!" — John Fante
"Darling, in LA, you decide who you are. Every neighborhood has its own culture and population. Once you find the right one for you, you're home. Los Angeles is a way of life." ― Cara Dee
"Los Angeles is a great place. Where else can you smell the air and see it coming at you at the same time? – Jackie Gayle
"You can have a laugh in Los Angeles, or you can weep in Los Angeles, depending on your attitude towards it." — Miranda Richardson
"Los Angeles is a place where if you have the right person with you, there are all these little worlds that you would never guess by just looking at the exterior of what the city is." — Greta Gerwig
"People don't seem to have a problem with a romanticized New York, in fact, that's almost all they ever do, in some sense, is romanticize that place. Los Angeles deserves the same courtesy." ― Matthew Specktor
"In slow-paced Los Angeles, it is easy to get distracted by a good sunset or a flock of butterflies, and forget to produce any work at all." – Molly Lambert
SHORT LOS ANGELES CAPTIONS
Below is the list of the best Los Angeles Quotes that are perfect Los Angeles Instagram Captions, especially if you want some short LA captions.
"If I can't go to Heaven, L.A. is the next best thing."
"It's like paradise with a lobotomy." —Neil Simon
"Los Angeles is many places in one place." — P. J. O'Rourke
"Pretty soon, you'll find my name on one of these stars."
"The L.A. Cogito: I laugh, therefore I am." – Peter Schjeldahl
"I love Los Angeles, it reinvents itself every two days." — Billy Connolly
"So glad to meet you, Angeles." – Elliott Smith
"Los Angeles is the Great Gatsby of American cities." – Kevin Starr
"Wonder who I'll bump into here!"
"Los Angeles is seven suburbs in search of a city." ― Alexander Woollcott
"The sky's more blue in Malibu."
"Call me an angel, cause I'm in a city full of them."
"City of Stars, are you shining just for me?" ~ La La Land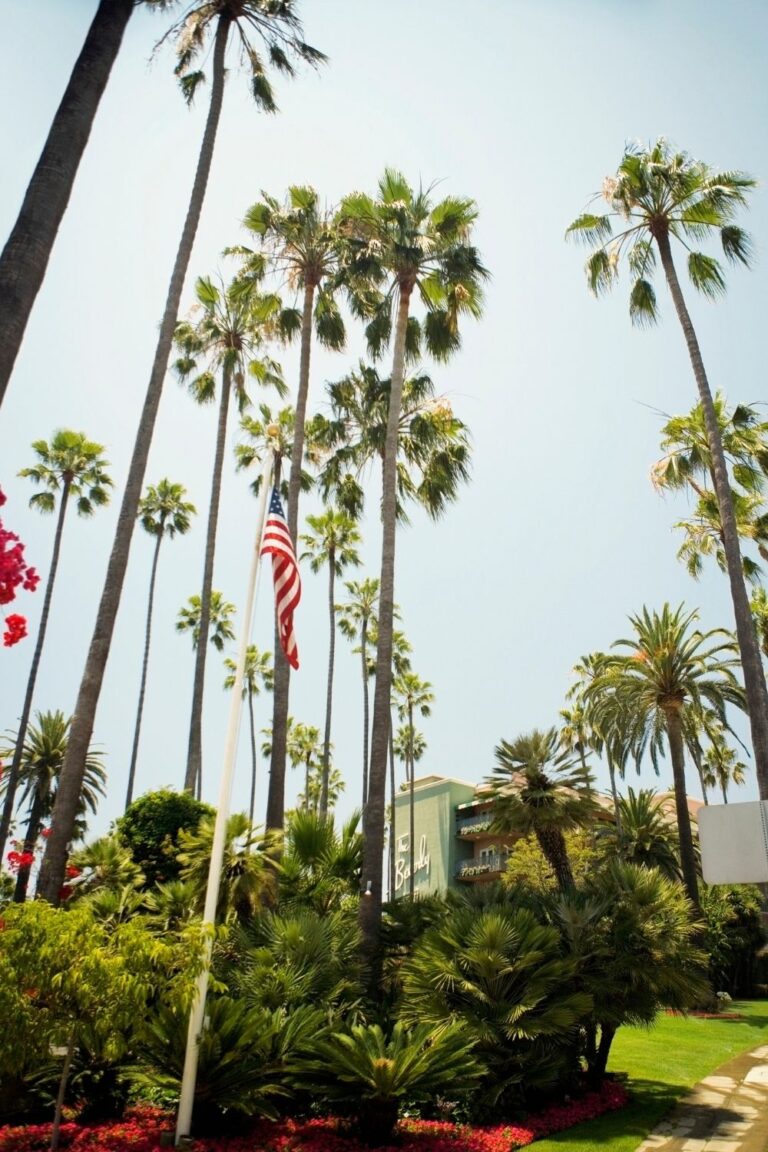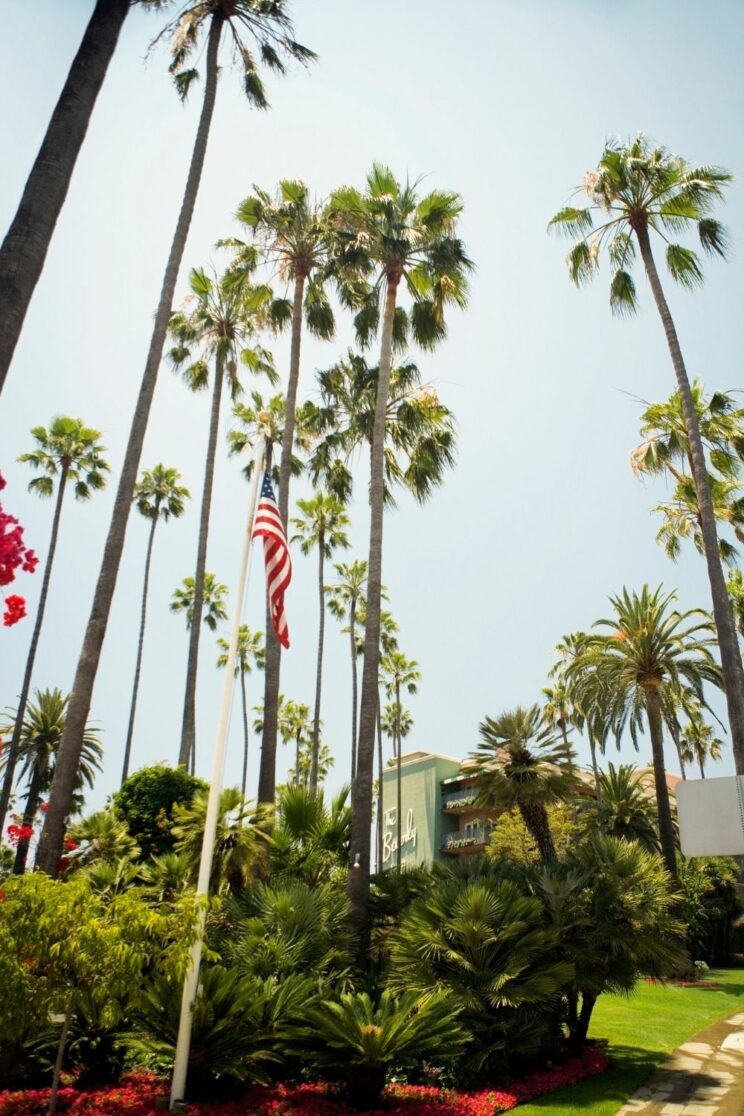 "The city burning is Los Angeles's deepest image of itself." —Joan Didion
"West coast, best coast."
"Los Angeles is a constellation of plastic." – Norman Mailer
"Relationship status: In love with sunsets and this city called L.A."
"Los Angeles—a bright and guilty place." —Orson Welles
"Just here to get my star."
"Call me an angel, cause I'm in a city full of them."
"Hollywood isn't a place. It's a way of life."
"In Los Angeles, when will you save me, Los Angeles." – blink-182, Los Angeles
"I'm in Los Angeles today. It smells like an airport."
"Don't miss out on this Los Angeles bliss."
"I hopped off the plane at LAX with a dream and my cardigan." — Miley Cyrus, 'Party in the USA'
"My favorite color is sunset."
"I can still hear the waves from the West Coast."
"This is the place where dreams come true."
"More Pacific Ocean, please."
"Nothing comes close to the golden coast." — Katy Perry
"We were made in LA."
LA CAPTIONS FOR INSTAGRAM
Below is the list of quotes about Los Angeles perfect if you want some amazing Los Angeles quotes for Instagram captions for your trip pictures. Share these Los Angeles captions with your friends too.
"Los Angeles is 72 suburbs in search of a city" – Dorothy Parker
"Lost in Los Angeles."
"Los Angeles, I'm yours."
"Los Angeles makes the rest of California seem authentic" – Jonathan Culler
"Just here for an In-n-Out burger."
"Feeling so starstruck everywhere I go."
"This is Los Angeles. There's always an alternate route." ― David Kipen
"Don't miss out on this Los Angeles bliss."
"Nothing comes close to the golden coast."
"Sometimes I feel like my only friend is the city I live in, the city of angels." — Red Hot Chili Peppers
"When I came to Los Angeles, it was the first time that I ever felt like I belonged somewhere." — Jennifer Love Hewitt
"A boulevard called a sunset."
"People here have become the people they're pretending to be." ― Sam Shepard
"You got that special kind of sadness, you got that tragic set of charms, that only comes from time spent in Los Angeles."
"Rollin' like a celebrity." – Weezer, Beverly Hills
"Living it Up in Los Angeles."
"Los Angeles is a microcosm of the United States. If L.A. falls, the country falls." – Ice T
"Tip the world over on its side and everything lose will land in Los Angeles." — Frank Lloyd Wright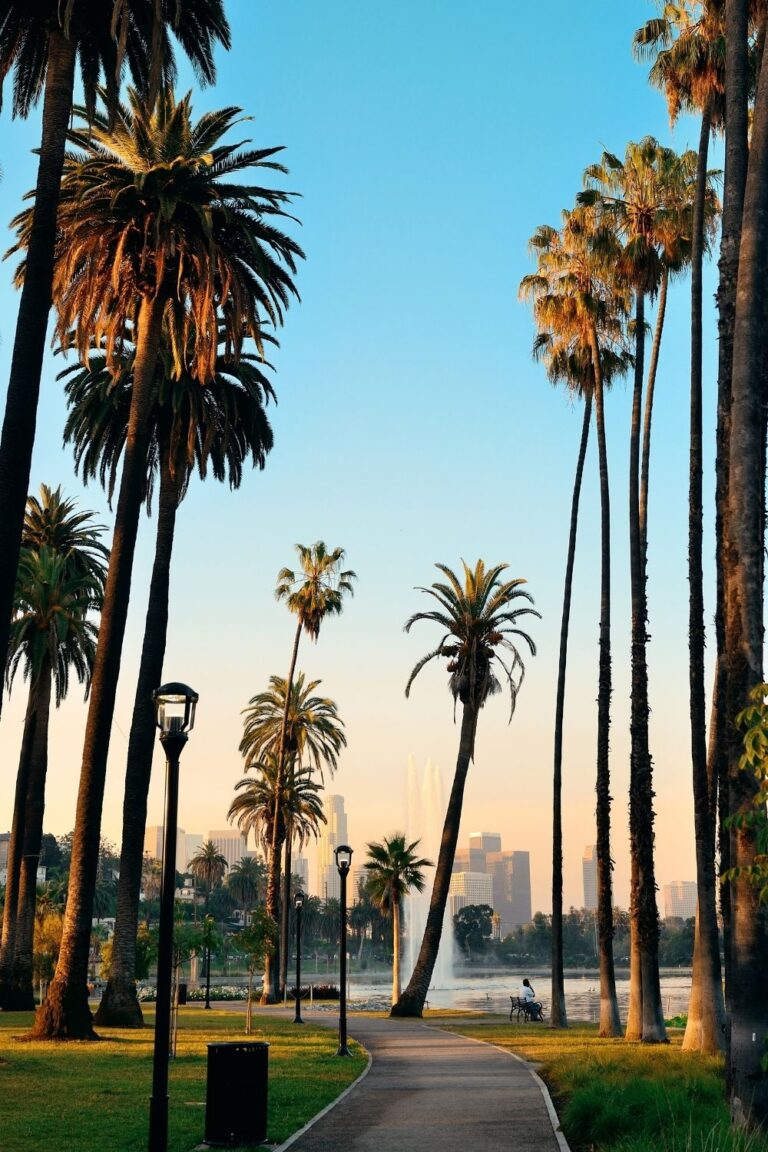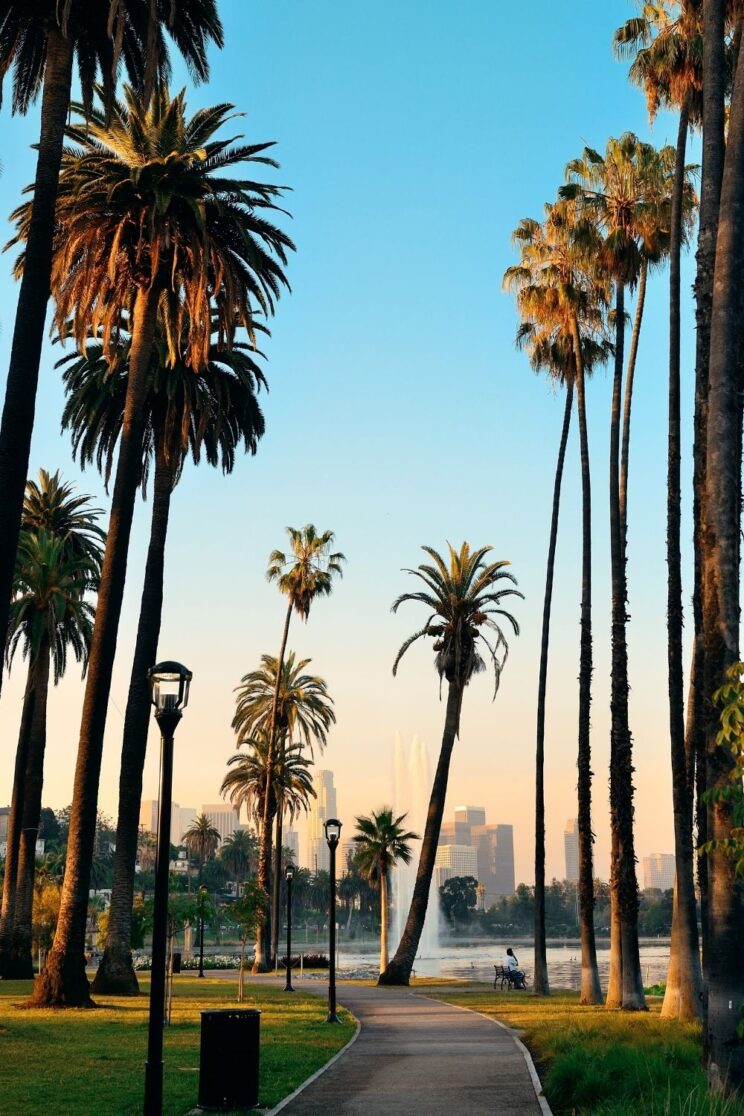 "My god, Los Angeles was an ugly city. But my god, Los Angeles was still cool as hell." ― David Yoon
"Climb up the H of the Hollywood Sign, in these stolen moments the world is mine." – Lana Del Rey
"L.A. pick up the phone, I need to talk to you." — The Main, 'Birthday in Los Angeles'
"When you got no wheels you're no place in L. A." ― Danny Santiago
"L.A. is the loneliest and most brutal of American cities." — Jack Kerouac
"Los Angeles remains the most photographed and least remembered city in the world." — Norman M. Klein
"I met a man, he was a good man, sailing, and shoring, dancing the beta can-can, making me foreign, oh yeah, I want to live in Los Angeles." – Frank Black, Los Angeles
"Yellow sands, into Los Angeles, stones are falling down, yellow sands, into Los Angeles, stones are falling down. Light is found, blood is falling. I am." – Fact
FUNNY QUOTES ABOUT LOS ANGELES
Known by many names – L.A., La La Land, the City of Angels, the Star City – these funny quotes about Los Angeles, famous Los Angeles quotes by celebrities, comedians, musicians, and locals will leave you in happy tears. Don't laugh alone, share these quotes about LA with your friends too.
"In Los Angeles, by the time you're 35, you're older than most of the buildings." – Delia Ephron
"Los Angeles is just New York lying down." – Quentin Crisp
"There's an old saying about life in the two cities: That you should live in New York, but leave before you become hard, and live in California, but leave before you become soft. Speaking physically, this is bullshit: Humans are much better off being in shape than turning to jelly." ― Jake Dobkin
"Having Miami in a state like Florida makes no sense. You may as well put Los Angeles in the middle of Arkansas. It's not connected, it's just bright and loud and big and there." ― Caspar Vega
"I see L.A. as a beautiful blonde with dirty underwear." – David Boreanaz
"It wasn't enough for L.A. to be big; it had to prove it was big by being loud and strange and difficult to navigate, too." ― Rick Riordan
"In California, the only way to look like you are getting older is to look like you are getting younger. If you can move your forehead over the age of forty, then people become very suspicious." ― Matt Haig
"In Los Angeles, everything is 100% organic, except the people." – Kris Kidd
"If New York is the city that never sleeps, then Los Angeles is the city that's always passed out on the couch." ― Paul Beatty
"Of course, in Los Angeles, everything is based on driving, even the killings. In New York, most people don't have cars, so if you want to kill a person, you have to take the subway to their house. And sometimes on the way, the train is delayed and you get impatient, so you have to kill someone on the subway. That's why there are so many subway murders; no one has a car." ― George Carlin
"In L.A., if you talk to four people, one is probably going to have more than 100,000 followers on Instagram." – Gianluca Conte
"Los Angeles, you've got to be more than the sum of your hats." ― Dan Johnson
"South Central Los Angeles is the home of the drive-thru and the drive-by. Funny thing is, the drive-thrus are killing more people than the drive-bys." – Ron Finley
"Los Angeles the world's biggest third-class city." ― John D. MacDonald
"The entrance to the Underworld is in Los Angeles." ― Rick Riordan
"The difference between Los Angeles and yogurt is that yogurt comes with less fruit." – Rush Limbaugh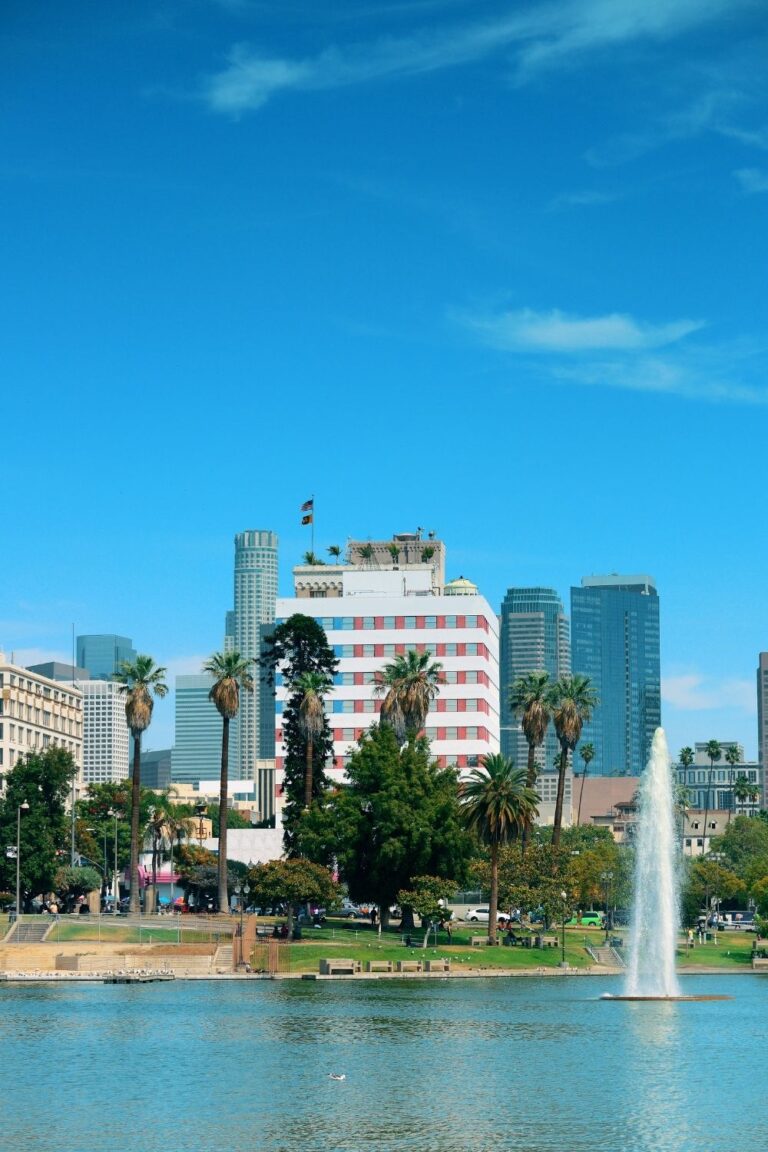 "There are some things I like about L.A. you can have a really healthy lifestyle, and I love running with the dogs on the beach. It's just the social scene is horrific!" – Mischa Barton
"Hollywood is wonderful. Anyone who doesn't like it is either crazy or sober." — Raymond Chandler
"Los Angeles is a planetary city making perishable toys from realities." – David Rowbotham
"Los Angeles is like a beauty parlor at the end of the universe." — Emily Mortimer
"I'd move to Los Angeles if New Zealand and Australia were swallowed up by a tidal wave, if there was a bubonic plague in England and if the continent of Africa disappeared from some Martian attack." ― Russell Crowe
"Everyone in this building is sleeping; Angelenos need beauty sleep. They need the energy to make storyboards for web series and hike and talk about movies they'll never make and walk the dogs that hate them." ― Caroline Kepnes
"It's June and the city is ripe with meaningless fecal heat. It will be a different kind of hot in LA, the kind that made the Beach Boys all tan and giddy, a heat that doesn't harass you in the shade." ― Caroline Kepnes
"L.A. is epidemically everywhere and discernible only in glimpses." —James Ellroy
"Because Los Angeles was designed for cars, everything you want to do, and everything you care about is too far away to get to on foot, so you never walk to anything." – Amy Wilentz
"Los Angeles is peopled by waiters and carpenters and drivers who are there to be actors." – Patrick Duffy
"I Love LA, It has Beautiful Weather, Beautiful Women, and Beautiful Weed; the three W's you need." ― Slicktor Victor Robinson
"Marriages that last are with people who do not live in Los Angeles." – Farrah Fawcett
"When it's 100 degrees in New York, it's 72 in Los Angeles. When it's 30 degrees in New York, in Los Angeles it's still 72. However, there are 6 million interesting people in New York and only 72 in Los Angeles." ― Neil Simon
"Uber Driving In Los Angeles Is Random And Very Unpredictable. Expect The Unexpected." ― Mark Alan Nisall
"The great Nietzsche told us to live dangerously. In Los Angeles, there is no alternative." — Robert Winter and David Gebhard
"Los Angeles, I mean, who would want to live in a place where the only cultural advantage is that you can turn right on a red light?" – Woody Allen
"In Los Angeles, people dress with the deep and earnest hope that people will do nothing but stare at them." – Ellie Kemper
"There are two modes of transport in Los Angeles: car and ambulance. Visitors who wish to remain inconspicuous are advised to choose the latter." — Fran Lebowitz
"Like earlier generations of English intellectuals who taught themselves Italian in order to read Dante in the original, I learned to drive in order to read Los Angeles in the original." — Reyner Banham
"Los Angeles: a city that was nothing but a slot machine dispensing plastic toys." ― Marge Piercy
"Los Angeles is the most beautiful city in the world, as long as it's seen at night and from a distance." —Roman Polanski
"In Los Angeles, you get the sense sometimes that there's a mysterious patrol at night: when the streets are empty and everyone's asleep, they go erasing the past. It's like a bad Ray Bradbury story." – Carlos Ruiz Zafon
"So I live in Los Angeles, and it's kind of a goofy place. They have an airport named after John Wayne. That ought to explain it. It has a charming kind of superstitious innocence." – George Carlin
"It is redundant to die in Los Angeles." — Truman Capote
"You know, you're really nobody in LA unless you live in a house with a really big door." – Steve ryan
"With their cars, Angelenos go places, they travel infinite numbers of kilometers in a world that continuously remains Los Angeles." — Cees Nooteboom
"Los Angeles is the place where British people come to exceed their worth." – Ryan Cartwright
"Living in the Valley is like living in the background of a Road Runner cartoon. The scenery never changes Taco Bell, palm tree, Taco Bell, palm tree." – Andy Cowan
"I think it's only right that crazy people should have their own city, but I cannot for the life of me see why a sane person would want to go there." – Bill Bryson
LOS ANGELES TRAVEL QUOTES
If you are looking for some Los Angeles travel inspiration, these quotes about Los Angeles exploration will help you. It may be among the most expensive cities in the world, but you should visit LA at least once.
Share these famous California quotes, L A quotes about travel on social media, or get some travel inspiration to the city of dreams through these lovely Los Angeles sayings.
"In Los Angeles, you can have the city life and feel like you're on holiday at the same time." – Isabel Marant
"While I'm in L.A. I always make time for my favorite activity which is hiking. The trails in California are amazing, as they are always challenging, and I never get bored from all the beautiful scenery." – Dylan Lauren
"You got that special kind of sadness, you got that tragic set of charms that only comes from time spent in Los Angeles, makes me wanna wrap you in my arms." — Dawes
"Los Angeles gives one the feeling of the future more strongly than any city I know of." — Henry Miller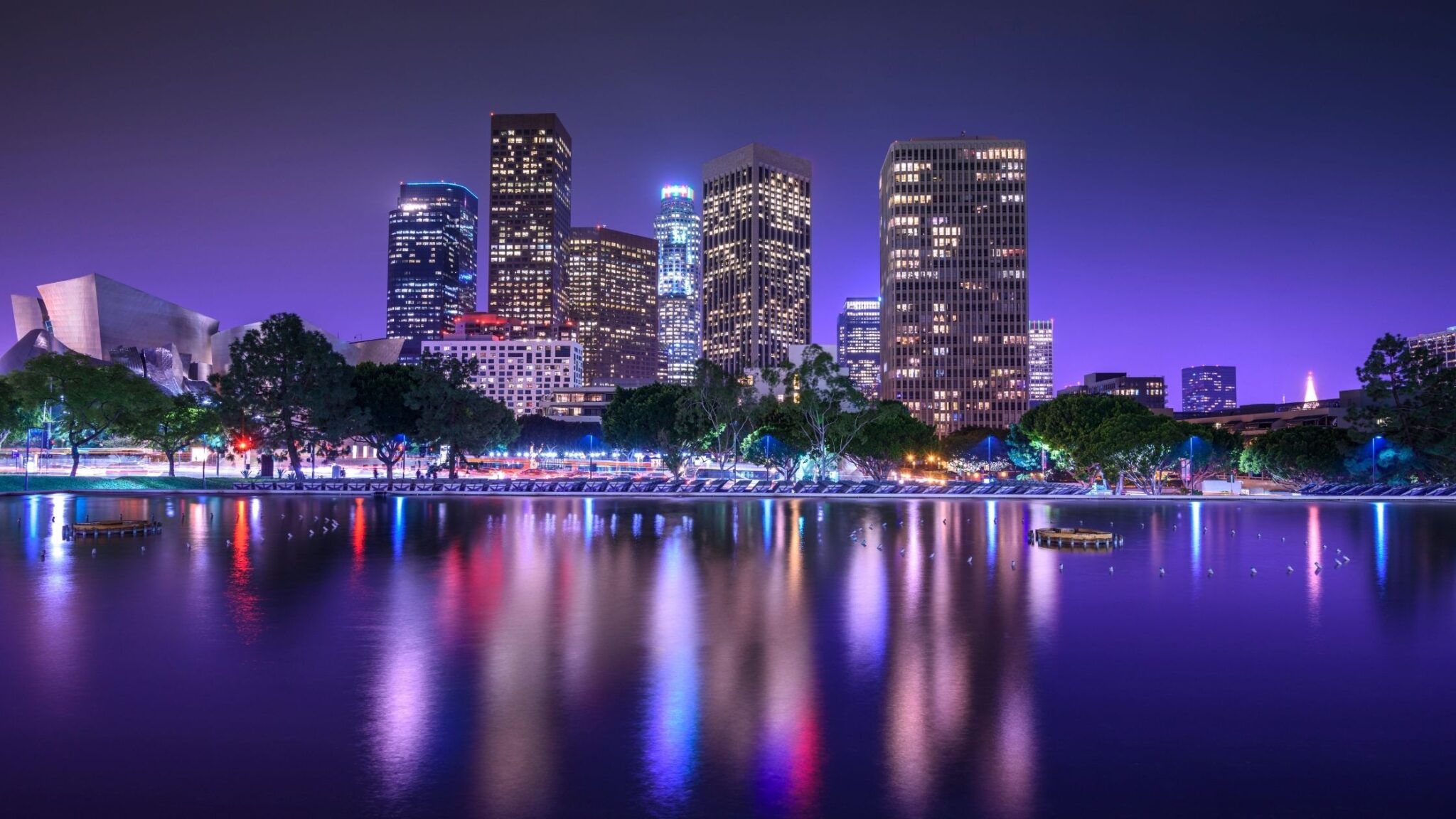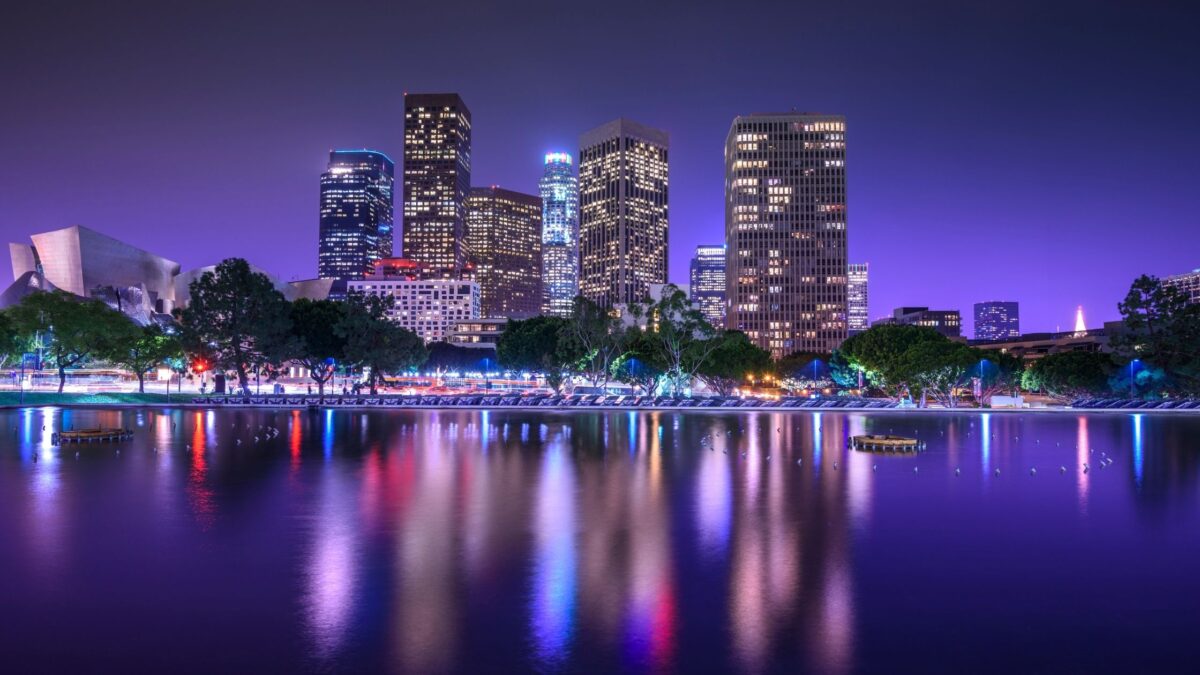 "Everything moves a little quicker in Los Angeles" – Kyle Chandler
"When I lived in Los Angeles I never savored warm nights. You don't savor things that last forever." ― Taylor Jenkins Reid
"The setting sun burned the sky pink and orange in the same bright hues as surfers' bathing suits. It was beautiful deception, Bosch thought, as he drove north on the Hollywood Freeway to home. Sunsets did that here. Made you forget it was the smog that made their colors so brilliant, that behind every pretty picture there could be an ugly story." ― Michael Connelly
"Venice was a contrast from Los Angeles itself, where you might see a woman with $15,000 tits, a face frozen in place by Botox, wobbling with her $4,000 Gucci bag right past a child with a sunken belly and exposed ribs engaging a heart too weak to scream." ― Jackie Haze
"I could hear everything, together with the hum of my hotel neon. I never felt sadder in my life. LA is the loneliest and most brutal of American cities; New York gets godawful cold in the winter but there's a feeling of wacky comradeship somewhere in some streets. LA is a jungle." ― Jack Kerouac
"The smog was heavy, my eyes were weeping from it, the sun was hot, the air stank, a regular hell is L.A." ― Jack Kerouac
"Los Angeles is a very transient town. It's the only place I know where you can actually rent a dog." ― Rita Rudner
"Los Angeles I'm coming home so many miles ago we had to part, Los Angeles how great the name City of Angels home of my heart." – Dave Dudley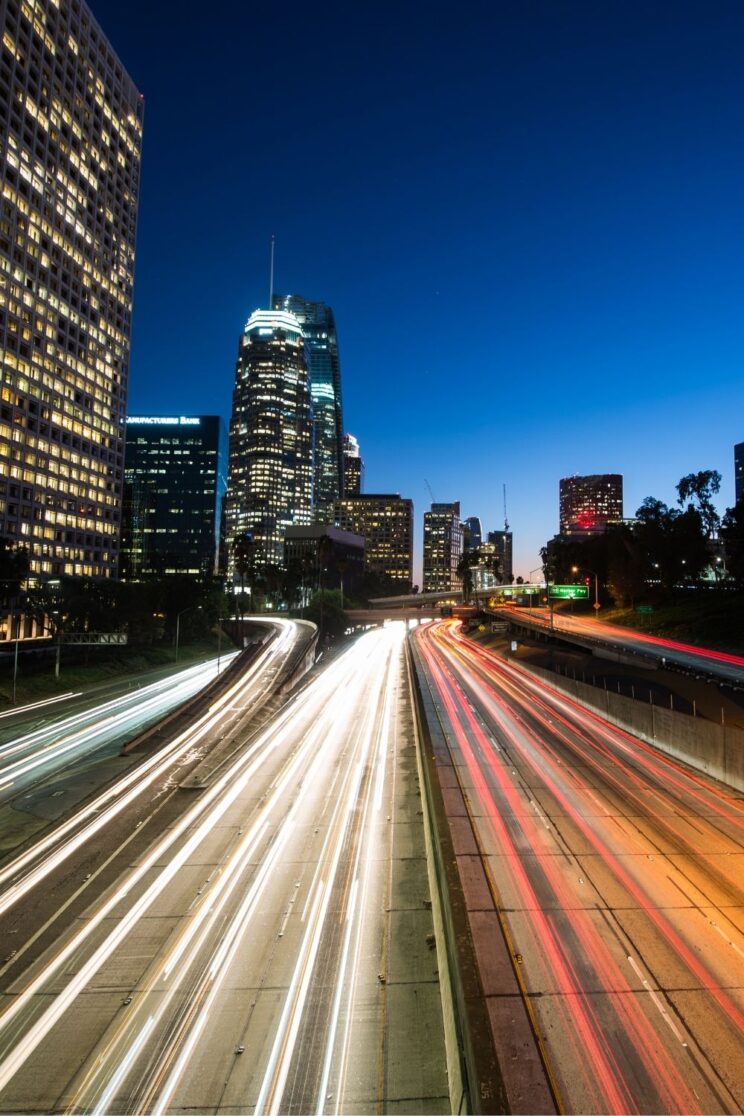 "A good part of any day in Los Angeles is spent driving, alone, through streets devoid of meaning to the driver, which is one reason the place exhilarates some people and floods others with an amorphous unease."― Joan Didion
"I do love America. And LA is a very short commute to America it's like half an hour on the plane." ― Craig Ferguson
"I love Las Vegas because it's the one city less classy than Los Angeles." ― J. Richard Singleton
"I do actually like Los Angeles. Partly because I was told I wouldn't." — Hugh Laurie
"Isn't it nice that people who prefer Los Angeles to San Francisco live there?" ― Herb Caen
"Hidden Highlands was maybe a little richer but not that different from many of the other small, wealthy, and scared enclaves nestled in the hills and valleys around Los Angeles. Walls and gates, guardhouses and private security forces were the secret ingredients of the so-called melting pot of Southern California." ― Michael Connelly
"Once every hundred years, the Los Angeles smog rolls away for a single night, leaving the air as clean as interstellar space. That way the gods can see if Los Angeles is still there. If it is, they roll the smog back so they won't have to look at it." ― Larry Niven
"Real cities have something else, some individual bony structure under the muck. Los Angeles has Hollywood and hates it. It ought to consider itself damn lucky. Without Hollywood, it would be a mail-order city. Everything in the catalog you could get better somewhere else." ― Raymond Chandler
"There's always – somehow a red carpet everywhere. And I think that you know, it's a fantasyland out here, you know. It's beautiful. It's sunny all the time. You know, there are beautiful people everywhere because you're not allowed to cross the Los Angeles city lines unless you're beautiful or skinny." — Debra Messing
"Studios and men built Columbia, studios, and men built Los Angeles, it is 5 am, and you are listening to Los Angeles, and the radioman says, it is." – Soul Coughing
"With Los Angeles, it's kind of a love-hate thing. Sometimes I think it's marvelous, and sometimes I think it's a dump. It's so fake and I can't deal with how fake it is." – Joe Elliott
"Cities are distinguished by the catastrophic forms they presuppose and which are a vital part of their essential charm. New York is King Kong, or the blackout, or vertical bombardment: Towering Inferno. Los Angeles is the horizontal fault, California breaking off and sliding into the Pacific: Earthquake." – Jean Baudrillard
"There's the Hollywood sign; there's Griffith Observatory; there's the great, amazing Los Angeles Basin. It's 465 square miles of insanity and the best food on the planet." – Robert Crais
"The final story, the final chapter of western man, I believe, lies in Los Angeles." – Phil Ochs
"In Los Angeles, you are conscious only of the present tense; there is no flavor of the past, no feeling for the future." — Kate Bell
"When the hills of Los Angeles are burning, palm trees are candles in the murder wind, so many lives are on the breeze, even the stars are ill.." – Bad Religion
"These days, the City of Angels wasn't the easygoing place it had once been, and the hope of actually finding anyone living even an approximation of an angelic existence was slim indeed. Devils, yes: Those were relatively easy to locate." – Dean Koontz
QUOTES ABOUT LOS ANGELES CULTURE
From coming to the city to making it big in Hollywood to becoming celebrities, thousands of people land in Los Angeles with dreams in their eyes and desires in their hearts. LA is not easy on its visitors, although it might be very welcoming to the travelers.
In this list of Los Angeles quotes, we get to know about its competitive culture, history, and its people.
"In Los Angeles, everyone is a star." — Denzel Washington
"If most American cities are about the consumption of culture, Los Angeles and New York are about the production of culture – not only national culture but global culture." – Barbara Kruger
"There is no question that Los Angeles expects its long-termers to survive the inevitable and chronic ass-kickings alone." ― Jennifer Harrison
"No second chances in the land of a thousand dances, the valley of ten million insanities." ― Ry Cooder
"Los Angeles has no seasons, so it's kind of hard to keep track of time here. The lines between spring, summer, fall, and winter all blur like my vision. I get stuck on repeat for different measures of eternity." – Kris Kudd
"My problem with L. A. was that I could see the air I was breathing, I don't particularly like crowds, and I was much better at snowboarding than I was at surfing." – Frederick Lenz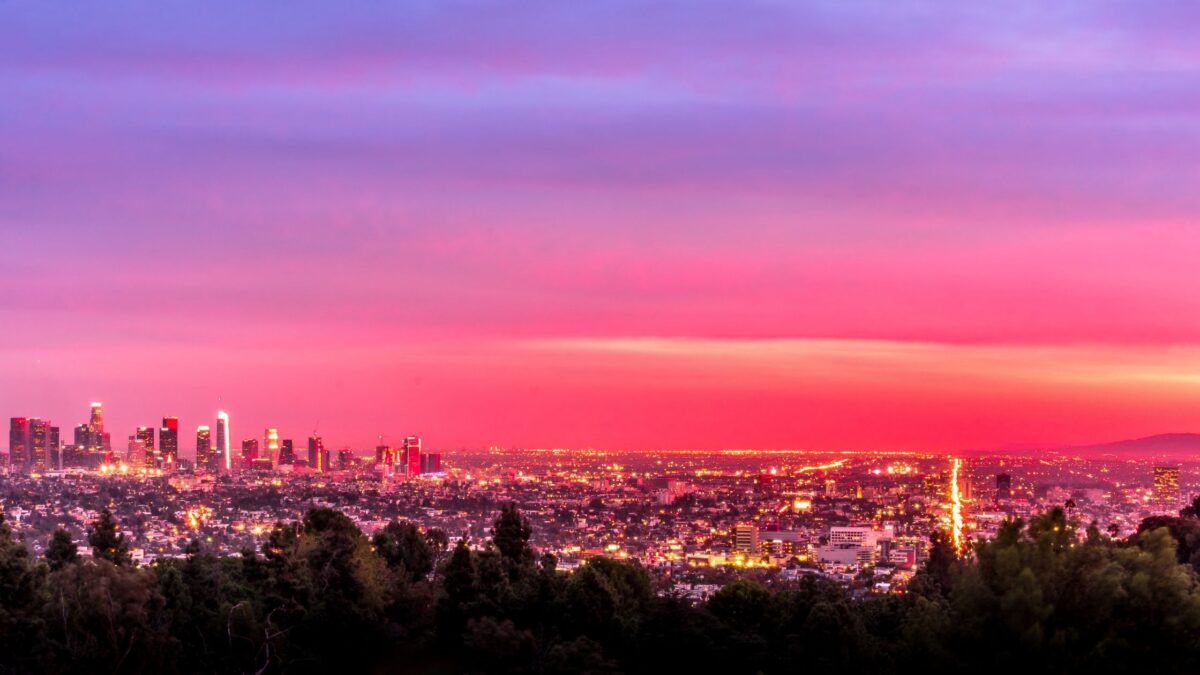 "In Los Angeles, you drive around, and you're coming back from a club or something, and all of a sudden, you'll encounter a coyote. And they're very lean, hungry-looking animals." – Dan Gilroy
"Los Angeles is a great experiment. The things we are going through now, the whole country will be going through in a few years." – Gary Phillips
"I love Los Angeles. I love Hollywood. They're beautiful. Everybody's plastic, but I love plastic. I want to be plastic." – Andy Warhol
"He smiles, but in Los Angeles, a smile amongst competitors is never what it means." ― Tyler Knight
More quotes about Los Angeles, the city of dreams, Hollywood, and Palm trees.
"In Washington, the first thing people tell you is what their job is. In Los Angeles, you learn their star sign. In Houston, you're told how rich they are. And in New York, they tell you what their rent is." – Simon Hoggart
"I really love Los Angeles! The diversity here! You have people from all walks of life. And there's so much zeal for life and passion and creativity and those are the sort of things I wanted to be around." — Russell Okung
"People could say a lot of negative things about the apocalypse, but there was no arguing the air quality in Los Angeles had really improved." ― Peter Clines
"Los Angeles traffic is just the worst thing in the world. It throws off timing so much. However, it's always warm and sunny. New Jersey has absolutely terrible weather, but the environment is really homey and chill." – Christina Grimmie
"Everything in Los Angeles is too large, too loud, and usually banal in concept. The plastic asshole of the world." — William Faulkner
"I was thinking earlier that to know this city you must first become penniless because pennilessness forces you to walk everywhere and you see the city best on foot." ― Emily St. John Mandel
"Los Angeles is one of those places where somebodies become nobodies and nobodies become somebody." – Carlos Ruiz Zafón
"It's very easy to stand L.A., which is why it's almost inevitable that all sorts of ideas get entertained." ― Eve Babitz
"Los Angeles is often described as the nadir of vapidity, a smog-choked space cradle." – Diablo Cody
"The great thing about Los Angeles is that you can get so much money in this town by constantly failing. You can get a lot of television deals that don't go anywhere, but you still get paid." – Daniel Tosh
"The physical shapelessness of Los Angeles is reflected in the moral anarchy of its people." — Richard Gilbert
"As far as loneliness, I feel Los Angeles and its layout, having to drive everywhere – it is a lonely place. It's an isolated city in that respect because you're driving to places alone listening to the radio." — Jason Schwartzman
"We are all citizens of Los Angeles because we have seen so many movies." — D.J. Waldie
"The city has a reputation for constant sunshine and warmth, but once the sun is down at night, LA remembers it's secretly a desert under its newer identity. The cool night air doesn't care what midday was like." ― Amy Spalding
"Los Angeles is such a widespread city, sometimes it's hard to see your friends, and food is a great way to get together it's a great way of giving love." – Sofia Milos
"I don't like Los Angeles. The people are awful and terribly shallow, and everybody wants to be famous but nobody wants to play the game. I'm from New York. I will kill to get what I need." – Lady Gaga
"Los Angeles is not a town full of airheads. There's a great deal of wonderful energy there." – Alan Rickman
"Los Angeles was built as a machine of transformation. it mirrors industrialism and the triumph of progress over recalcitrance. But progress is a mixed bill. It has easily brought as much sorrow as joy. We must try to remember that its greatest success is the tilling of raw materials into a dubious finished product." ― Dan Johnson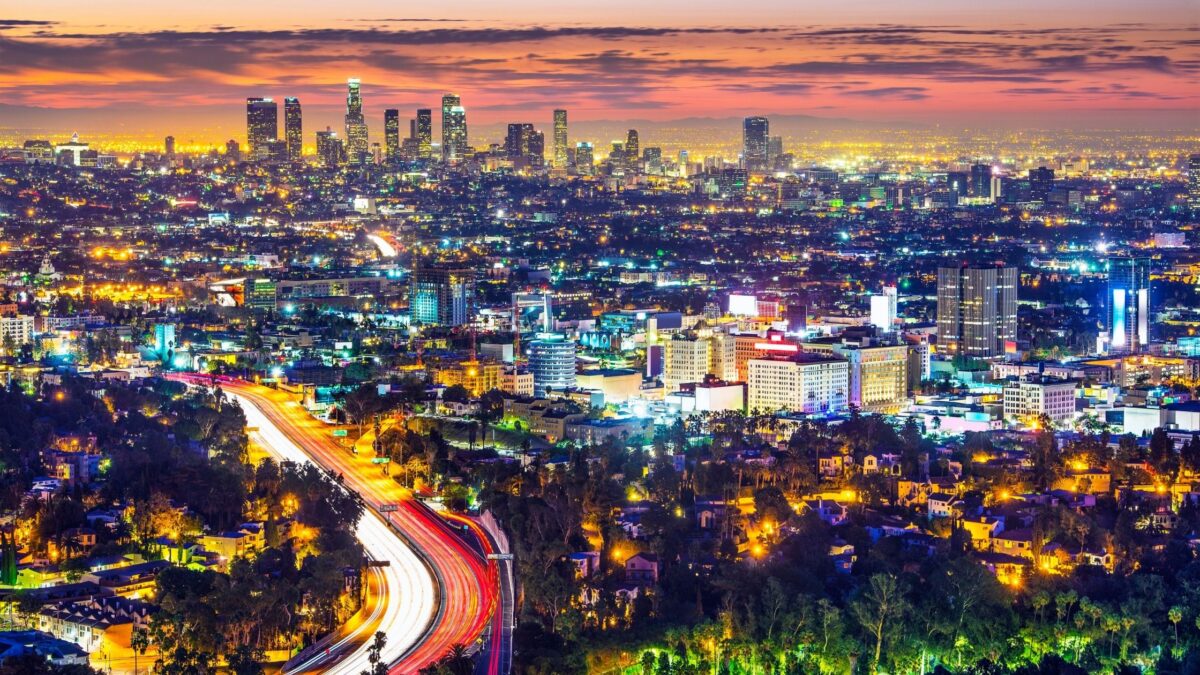 "It's Los Angeles mostly full of nonsense and delusion and egomania. They think they'll be young and beautiful forever, even though most of them aren't even young and beautiful now." ― Christopher Hitchens
"See, that's the thing about L.A.— When you've mastered the art of feeling lonely in a room full of people, that's when you know." ― Kris Kidd
"God curses this antiseptic, heartless, hateful neon mirage of a city! May its swimming pools be dried up. May all its lights go out forever." — Christopher Isherwood
"Pick your enemies carefully or you'll never make it in Los Angeles." —Rona Barrett
"Los Angeles is a one-horse town. It's entirely driven by the entertainment business and that's what it is." – Jason Priestley
LONG LA CAPTIONS
Ending this epic run of the famous quotes about Los Angeles with these deep, poetic LA captions, perfect if you want some profound quotes to describe Los Angeles city.
"Los Angeles was the kind of place where everybody was from somewhere else and nobody really dropped anchor. It was a transient place. People drawn by the dream, people running from the nightmare. Twelve million people and all of them ready to make a break for it if necessary. Figuratively, literally, metaphorically — any way you want to look at it — everybody in L.A. keeps a bag packed. Just in case." – Michael Connelly
"If Los Angeles is a woman reclining billboard model and the San Fernando Valley is her teenybopper sister, then New York is their cousin. Her hair is dyed autumn or aubergine or Egyptian henna, depending on her mood. Her skin is pale as frost and she wears beautiful Jil Sander suits and Prada pumps on which she walks faster than a speeding taxi (when it is caught in rush hour, that is). Her lips are some unlikely shade of copper or violet, courtesy of her local MAC drag queen makeup consultant." ― Francesca Lia Block
"Los Angeles – It was some sort of organic ruin, an accident of architecture and brutal necessity. The iridescence was somehow almost legible, suggesting calligraphy of exposed bone, transparencies, experimental skin grafts. The blood of Los Angeles was a red neon wash, a kind of sea of autistic traffic lights." ― Kate Braverman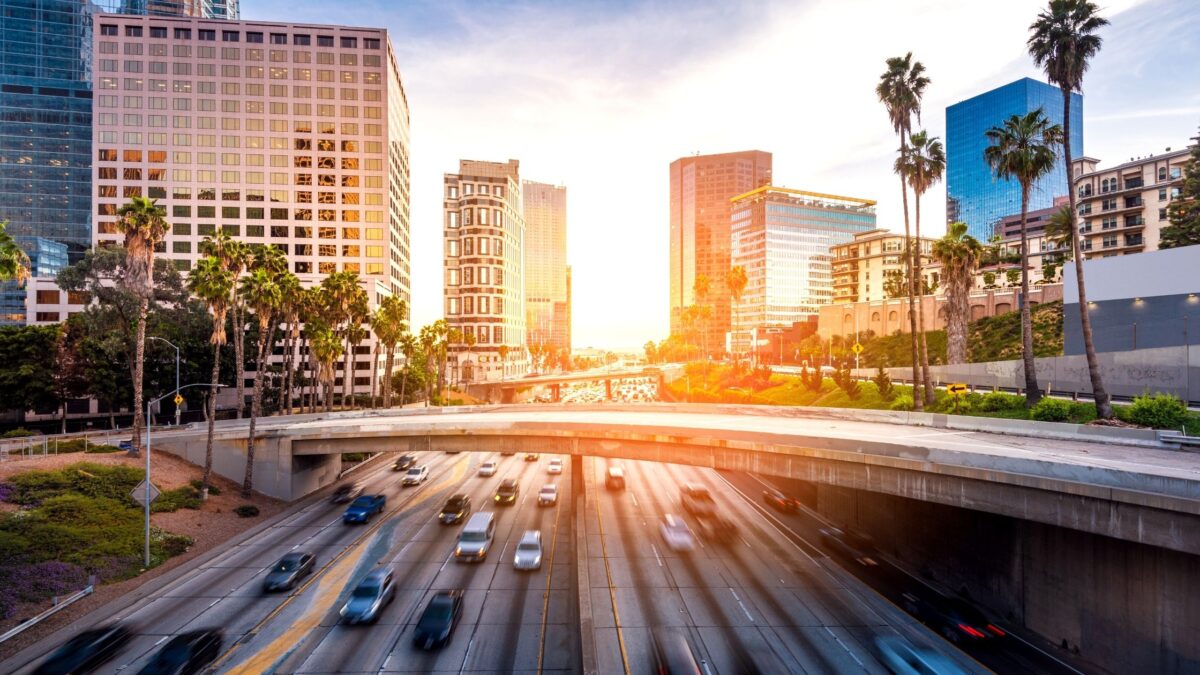 "An afternoon drive from Los Angeles will take you up into the high mountains, where eagles circle above the forests and the cold blue lakes, or out over the Mojave Desert, with its weird vegetation and immense vistas. Not very far away are Death Valley, and Yosemite, and Sequoia Forest with its giant trees which were growing long before the Parthenon was built; they are the oldest living things in the world. One should visit such places often, and be conscious, in the midst of the city, of their surrounding presence. For this is the real nature of California and the secret of its fascination; this untamed, undomesticated, aloof, prehistoric landscape which relentlessly reminds the traveler of his human condition and the circumstances of his tenure upon the earth. "You are perfectly welcome," it tells him, "during your short visit. Everything is at your disposal. Only, I must warn you, if things go wrong, don't blame me. I accept no responsibility. I am not part of your neurosis. Don't cry to me for safety. There is no home here. There is no security in your mansions or your fortresses, your family vaults or your banks or your double beds. Understand this fact, and you will be free. Accept it, and you will be happy." ― Christopher Isherwood
"Los Angeles was black, full dark no stars, hills everywhere. There were long stretches of road and sidewalks, on either side neon signs, overhead street-lamps, standing in protest to the overwhelming blackness of the night. The town's lighting seemed powerless against it. Houses were darkened, some hidden on back roads, behind gates, and walled gardens. No one seemed to walk anywhere at night. And yet, the city seemed alive. Not like New York, not like a live wire, a town hopped up on electricity. Los Angeles was different, like a cobra in the grass, creeping, coiling onto itself in the night." ― H.L. Sudler
"One good thing about New York is that most people function daily while in a low-grade depression. It's not like if you're in Los Angeles, where everyone's so actively working on cheerfulness and mental and physical health that if they sense you're down, they shun you. Also, all that sunshine is a cruel joke when you're depressed. In New York, even in your misery, you feel like you belong." ― Mindy Kaling
"Los Angeles is like a white world, filled with ever smaller white circles, leading to some perfect white core. Los Angeles is where the angels with their white-capped teeth and their white tennis dresses, gradually edged closer to the pure center, ambrosia, the fountain of youth." ― Kate Braverman
"Nationally, it was the anchor of the region, but it existed at such a spiritual and sociological remove that it could have been the moon. Most likely, people settling in the San Jacinto Valley hoped not to make their way closer to Los Angeles but to make their way farther from it." ― Susan Orlean
"The city of Los Angeles—dirty, motley, teeming with immigrants and actors—was only an hour away. Notionally, it was the anchor of the region, but it existed at such a spiritual and sociological remove that it could have been the moon. Most likely, people settling in the San Jacinto Valley hoped not to make their way closer to Los Angeles but to make their way farther from it." ― Susan Orlean
"In Los Angeles, your eye keeps reaching for an end-point and never finds it, because it doesn't exist." – Susan Orlean
"Los Angeles is a town where status is all and status is only given to success. Dukes and millionaires and playboys by the dozen may arrive and be glad-handed for a time, but they are unwise if they choose to live there because the town is, perhaps even creditably, committed to recognising only professional success, and nothing else, to be of lasting value. The burdensome obligation imposed on all its inhabitants is, therefore, to present themselves as successes because otherwise, they forfeit their right to respect in that environment. There is no place in that town for the "interesting failure" or for anyone who is not determined on a life that will be shaped in an upward-heading curve." ― Julian Fellowes
"In Los Angeles, everybody wears a mask, telling stories that aren't quite the truth but aren't quite a lie. The warm weather makes it easy to stay. The strange thing is: you can feel your soul being bought and sold, little by little, piece by piece. You feel it dying, being taken away from you, dripping out of you. Especially at night, when it's a dark, starless sky. Night, as you know it and night as we know it here, are two different things." ― H.L. Sudler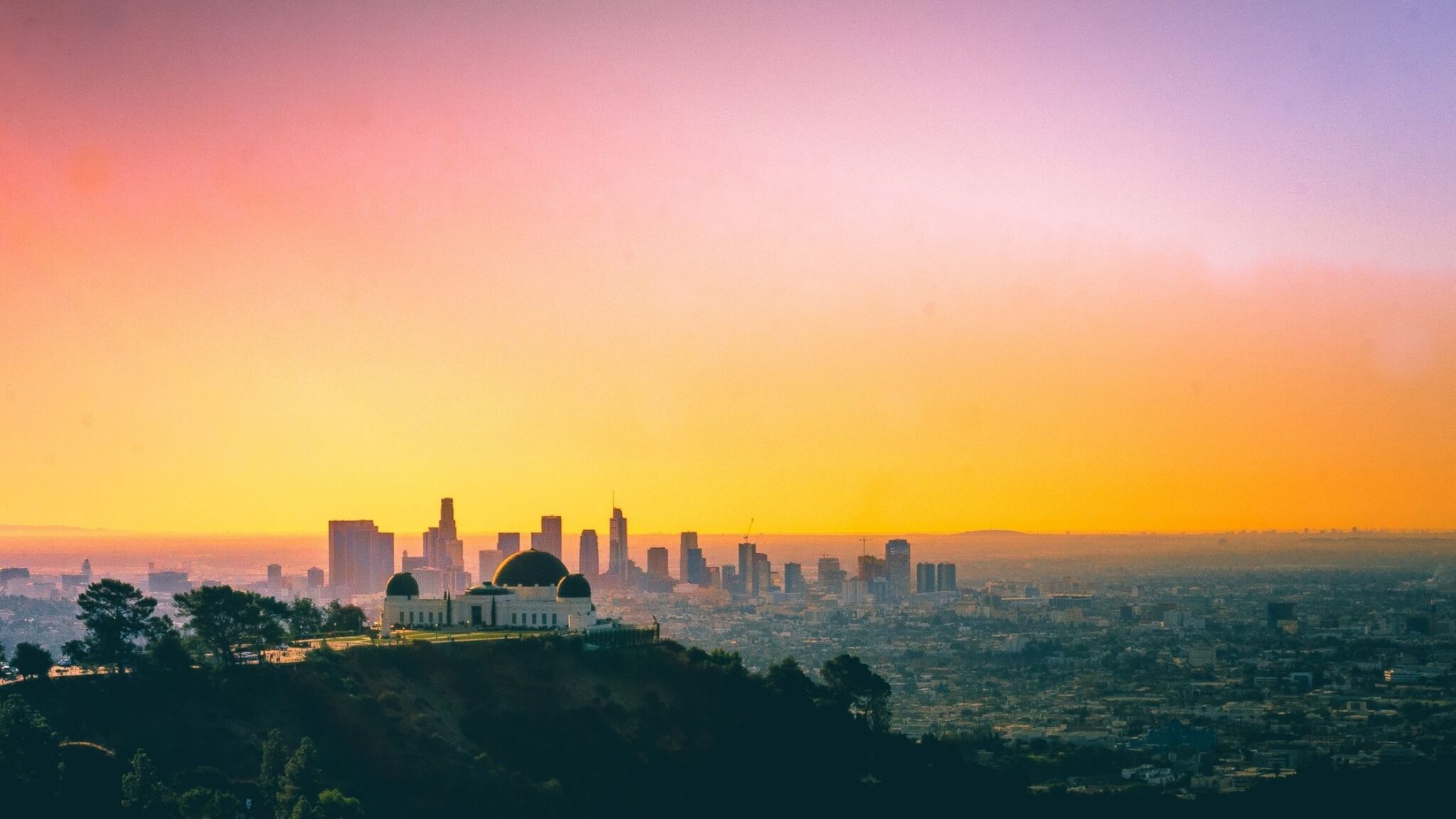 "I blew into L.A. streaking down the freeway, the song "L.A. Woman" blasting out of the car speakers, the wind in my hair, the music in the wind. The first thing you notice about L.A. is that it's overflowing with people, tourists, the homeless, the starstruck, it was like an old fashioned boomtown, a few ghosts wandered its streets but it was still booming, if L.A. lived off the people that were successful, the city would be awfully empty." ― Jim Cherry
"There are times when Los Angeles is the most magical city on Earth. When the Santa Ana winds sweep through and the air is warm and so, so clear. When the jacaranda trees bloom in the most brilliant lilac violet. When the ocean sparkles on a warm February day and you're pushing fine grains of sand through your bare toes while the rest of the country is hunkered down under blankets slurping soup. But other times, like when the jacaranda trees drop their blossoms in an eerie purple rain, Los Angeles feels like only a half-formed dream. Like perhaps the city was founded as a strip mall in the early 1970s and has no real reason to exist. An afterthought from the designer of some other, better city. A playground made only for attractive people to eat expensive salads." ― Steven Rowley
"Los Angeles is the City of Dreams, the City of Angels, a city blessed and cursed with a glorious dream and façade of hopes glitter sprinkled on top of its sprawling expanse. It is a city without a center, a city with a rich and fabled past often bestowed with nostalgic memories not entirely based on fact; an erasure of memory. Without a distinct ancestry, it is often seen and referred to as a whore. The city is made up of so many distinct parts, communities intertwined and fraying at the edges. Sitting on top of one another, Los Angeles is seeming without borders, an area of pulsing, moving bodies all swaying with the energy of the city's rich and unique cultures.
Navigating Los Angeles is an experience in itself. By way of its intricate mapping of freeways, streets, and avenues, the veins, and arteries of its body possess the inhabitant to follow these lifelines, dependent upon its circulating blood to survive. The body of Los Angeles makes one feel as if they can be instantly rewarded and punished by its beauty all in one moment. Los Angeles, the femme fatale, can lure one in with its bright lights, swaying palm trees, and warm sunshine yet punishes at the same time – all in one sway of her hips. When the warm Santa Ana's blow in on a summer's night, dry and majestic, one can feel as though they have just kissed her lips, but the poison soon follows. Attracted to a dream, the pilgrimage to the City and become enraptured by the multi-faceted qualities of her magnificence. But what are we truly looking for? Many people come to the city, obsessed with an image and enraptured by an Angel. But the dichotomy that we find in her beauty is all too telling of how we see each other. Los Angeles is an angel, yet she is also a whore. Los Angeles as the femme fatale has been noted in Los Angeles film-noir since the 1930s. The city itself is seductive, alluring, glamorous, and wanton. Yet she uses these qualities to her advantage, shattering the hopes and dreams of those who fall prey all too easily." ― Gloria Álvarez
"Finally, it was the city that held us, the city they said had no center, that all of us had come to from all over America because this was the place to find dreams and pleasure and love. I noticed looking at headlines that some cities emptied and some didn't. Ours didn't, not completely." ― Carolyn See
"As we made our way across town, through the seedy parts of Hollywood, over the Sunset Strip, I found myself depressed about how unseemly Los Angeles had gotten since I'd left. It was similar to Manhattan in that regard. The decades had not been good to it." ― Taylor Jenkins Reid
That's a wrap of the best quotes about Los Angeles. If you have more L A quotes for Instagram, do drop them in the comments below. Hope you found some picks among these Los Angeles captions.
PIN QUOTES ABOUT LOS ANGELES FOR LATER