If you are looking for the most famous quotes about England, you will find them all in this ultimate list. Whether your reasons to read Britain quotes maybe for some travel inspiration or you want those perfect England captions for Instagram – this exhaustive list has all the great British quotes.
England is known for many things and is one of the most visited countries in Europe. English is not only prominent in the global sense, but many of the traditions and culture have also had their influences all around the world.
The below list consists of the most famous quotes about England weather, travel, customs, traditions, history, and culture.
And yes, there is nothing better than English humor. And the British love self-deprecating humor, and they are some of the coolest people that love a good laugh and don't take things seriously. So be ready to laugh through these funny and famous quotes about England too.
FAMOUS QUOTES ABOUT ENGLAND
Below are the most famous quotes about England you might have also come across – a mix of words about cities, history, and weather.
'Happy is England! I could be content To see no other verdure than its own.' – John Keats
'This blessed plot, this earth, this realm, this England.' – Richard III
'The biggest difference between England and America is that England has a history, while America has geography.' – Neil Gaiman
'Just close your eyes and think of England.' – Queen Victoria
'England is like the margin of a spring-run: near its source, always green, always cool, always moist, comparatively free from frost in winter and from drought in summer.' – John Burroughs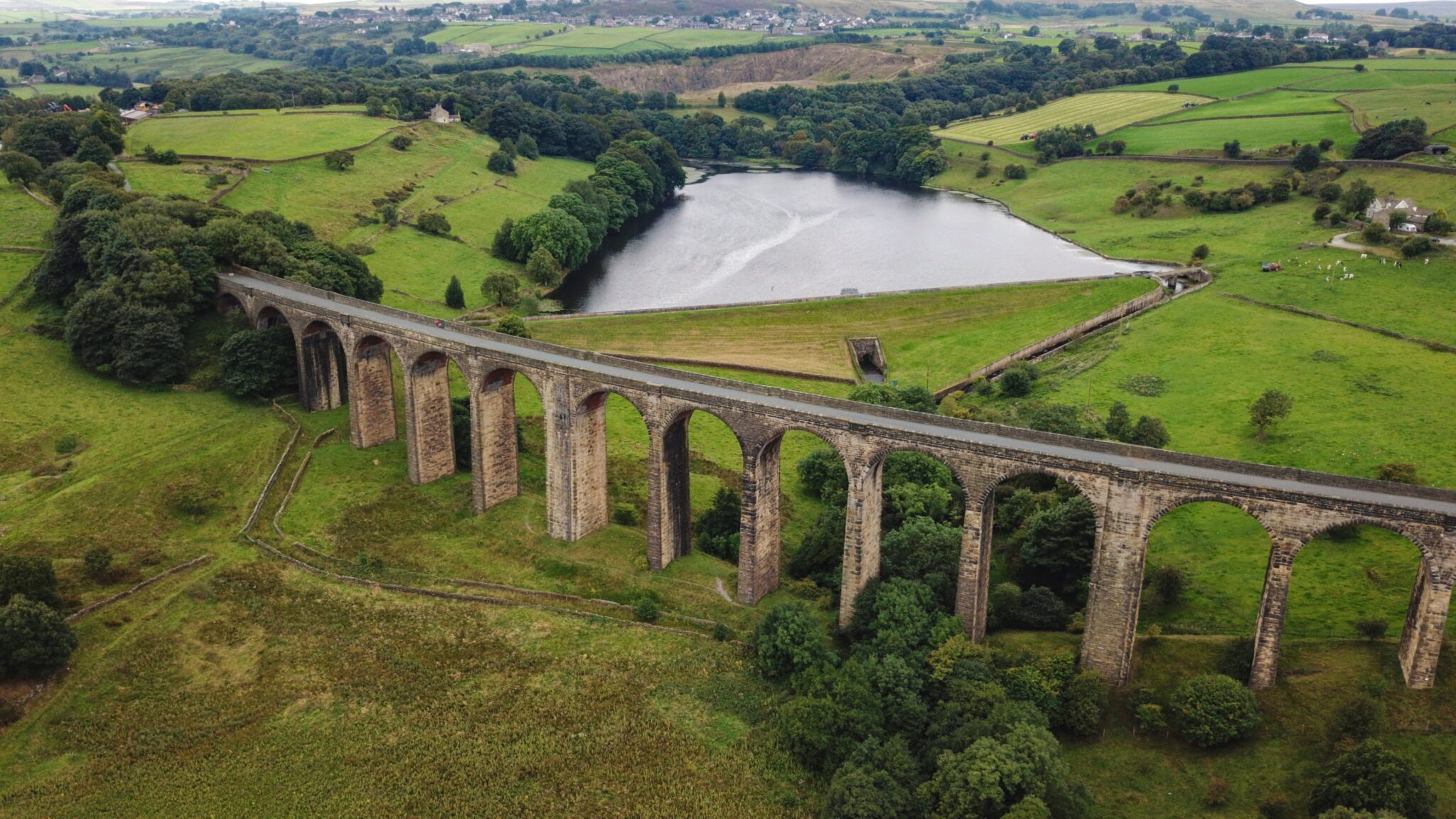 'You can take the boy out of England, but you can't take England out of the boy. And Ummm, yes, I feel a huge emotional attachment to England.' – John Mahoney
'England is always remaking herself, her cliffs eroding, her sandbanks drifting, springs bubbling up in dead ground. They regroup themselves while we sleep, the landscapes through which we move, and even the histories that trail us; the faces of the dead fade into other faces, as a spine of hills into the mist.' ― Hilary Mantel
'There is no land like England, wherever the light of day be; There are no hearts like English hearts, such hearts of oak as they be; There is no land like England, wherever the light of day be: There are no men like Englishmen, so tall and bold as they be! And these will strike for England, And man and maid be free to foil and spoil the tyrant beneath the greenwood tree.' – Alfred Tennyson
'Close your eyes, and the entire history of England seems to dance in the light of this magic lantern: the thousands of villages, each with its own church spire and unique folk traditions; the poetry and drama; the pies and cakes; the green hills full of sheep; the factories; the Victorian ships and railways; the smoke and smog of urban life in the 1950s.' ― Robert Winder
'England was alive, throbbing through all her estuaries, crying for joy through the mouths of all her gulls, and the north wind, with contrary motion, blew stronger against her rising seas.' ― E.M. Forster
'In spite of Keble College, and the tramways, and the sporting prints, Oxford still remains the most beautiful thing in England, and nowhere else are life and art so exquisitely blended, so perfectly made one.' – Oscar Wilde
'I know I have but the body of a weak and feeble woman, but I have the heart and stomach of a king, and of a king of England too.' ― Queen Elizabeth I
'Nowhere but in England are the papers so full of fascinating misbehavior. There is always a scandal brewing, there is always a politician, village vicar or bank manager being pilloried, yet at the same time the country breathes a remarkable sense of order.' ― Geert Mak
'Be England what she will, with all her faults she is my country still.' – Charles Churchill
'I love England from head to toe. I love the weather, the people. I was there in the summer and it was nice. The people are so groovy.' – Otis Redding
'A person who is tired of London is not necessarily tired of life; it might be that he just can't find a parking place.' – Paul Theroux
'So many of the loveliest things in England are melancholy.' ― Dodie Smith
'I truly admire the British for their understatement and subtle sarcasm. A good rule is when using sarcasm is, it is best to "put a little English" on it.' ― C.A.A. Savastano
'England will still be England, an everlasting animal stretching into the future and the past, and, like all living things, having the power to change out of recognition and yet remain the same.' ― George Orwell
'The English landscape at its finest—such as I saw this morning—possesses a quality that the landscapes of other nations, however more superficially dramatic, inevitably fail to possess. It is, I believe, a quality that will mark out the English landscape to any objective observer as the most deeply satisfying in the world, and this quality is probably best summed up by the term 'greatness.' – Kazuo Ishiguro
'I wonder anybody does anything at Oxford but dream and remember, the place is so beautiful. One almost expects the people to sing instead of speaking. It is all like an opera.' – WB Yeats
'Essex is an amazing county, with its own set of rules. It's a completely different world.' – Denise Van Outen
'You either get Norfolk, with its wild roughness and uncultivated oddities, or you don't. It's not all soft and lovely. It doesn't ask to be loved.' – Stephen Fry
'To pretend you don't feel a certain strangeness after living in England for 30 years is a fallacy.' – Trevor McDonald
ENGLAND TRAVEL QUOTES
From gorgeous medieval towns to magical castles located amidst intriguing mountains and valleys to cities and islets, England offers something for everyone – beckoning hundreds of thousands of travelers every year. London alone receives the most number of tourists, but there is so much more to England beyond its stunning capital city.
Whether you want some England travel inspiration or you are looking for famous quotes about England travel to match with your shots, below are some great captions that are famous quotes about England cities, the unpredictable weather, nostalgic moments of growing up and living in England, including a few funny experiences.
'There is "no finer county in England than Derbyshire" and "all the celebrated beauties of Chatsworth, Dovedale, and the Peaks.' – Jane Austen
'There'll always be an England, while there's a country lane. Wherever there's a cottage small, beside a field of grain. There'll always be an England. England shall be free if England means as much to you as England means to me.' – Vera Lynn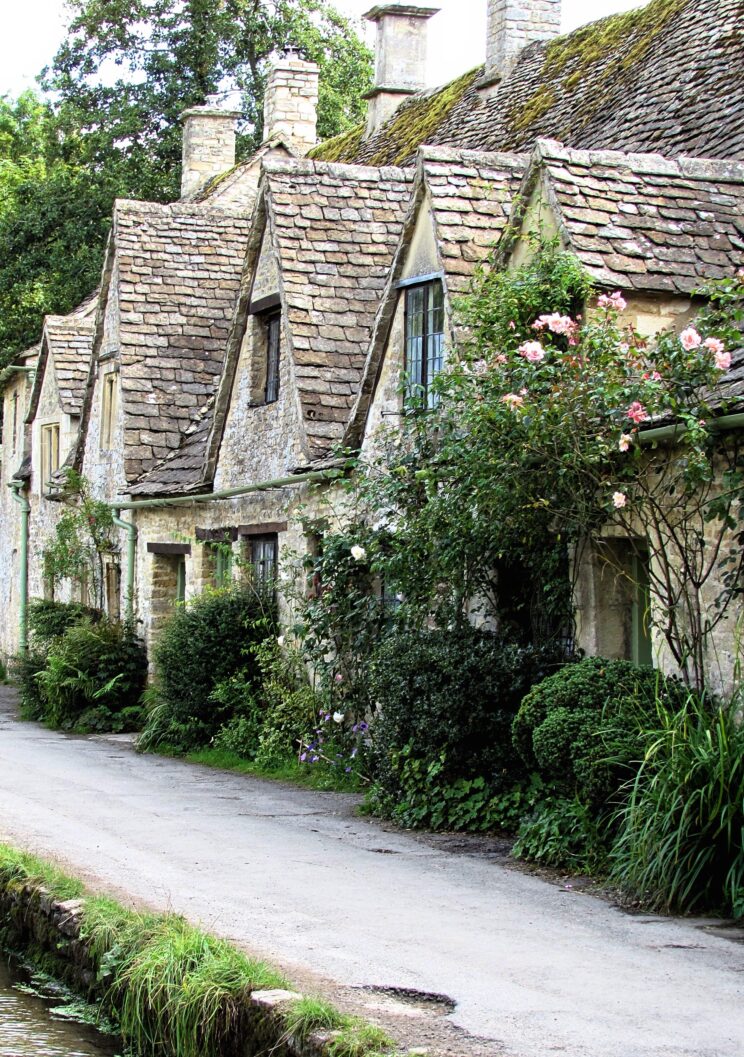 'I live in the English countryside, so I'm surrounded by magpies.' – Kenneth Branagh
'Funny thing, but when I first got to England, I felt very much at home there.' – Clint Walker
'The strangest country I ever visited was England; but I visited it at a very early age, and so became a little queer myself. England is extremely subtle; and about the best of, it there is something almost secretive; it is an amateur even more than aristocratic in tradition' – G.K. Chesterton
'Me and my old man went on a coach trip to Switzerland and Italy once and it was a whole hour further on there. Must be something to do with this Common Market. I don't hold with the Common Market and nor does Mr. Curtain. England's good enough for me.' ― Agatha Christie
'East Yorkshire, to the uninitiated, just looks like a lot of little hills. But it does have these marvelous valleys that were caused by glaciers, not rivers. So it is unusual.' – David Hockney
'Romney Marsh remains one of the last great wildernesses of south-east England. Flat as a desert, and at times just as daunting, it is an odd, occasionally eerie wetland straddling the coastal borders of Kent and Sussex, rich in birds, local folklore, and solitary medieval churches.' – David Hewson
'In England, the rain was thin and cold and made you hunch up inside your coat, walking home from the bus stop. In Jamaica, it was wide and thick and invited you to step into it, and see how wet you could get, and be thrilled that it was warmer than the sea and warmer than your skin; it was abandoned.' – Sadie Jones
'We are accustomed in England to chalk in rolling downs, except where bitten into by the sea, but elsewhere it is riven and presents cliffs, and these cliffs are not at all like that of Shakespeare at Dover but overhang, where hard beds alternate with others that are friable.' – Sabine Baring-Gould
'On a bike ride through the Surrey Lanes, pedaling in my cotton dress through the hot fields blushing with poppies, freewheeling down a sudden dip into a cool wooded sanctum.' ― Chris Cleave
'As we drew nearer I saw a cathedral-like crown on the head of a city. In its white walls, every window glinted in the sun. Lincoln! Of such places is England made. -"No Moon Tonight.' ― Don Charlwood
'British aren't really known for their physical loveliness but firemen, generally speaking, are gorgeous.' – Emma Thompson
'I remember years ago a guy I knew told me that people going to England find exactly what they go looking for.' ― Helene Hanff
'If this were the time or the place to uphold a paradox, I am half inclined to state that Norfolk is one of the most beautiful of counties.' – Virginia Woolf
'I hope for nothing in this world so ardently as once again to see that paradise called England. I long to embrace again all my old friends there.' – Cosimo III de' Medici
'The extremes of opulence and of want are more remarkable, and more constantly obvious, in Great Britain than in any other place that I ever saw.' – John Quincy Adams
'If England was what England seems, An' not the England of our dreams, But only putty, brass, and paint, 'Ow quick we'd chuck her! But she ain't!' – Rudyard Kipling
'Think of England as a very large book. The Cotswolds would be an unfussy chapter in the middle somewhere where there is lots of limestones and even more sheep.' – Susan Meissner
'So I went to bed, full, happy, and caring nothing for all the hurt of all the Englished Welshmen that ever festered upon a proud land.' ― Richard Llewellyn
'"That's a very murky position," objected Felix. "So's the weather. But this is England, we must learn to live with uncertainty.' ― Gail Carriger
'It's a sense of humour. I've always felt 100 percent at home in Britain and in London. I'm also fascinated by history. I've loved taking weird little sojourns down to Bath or Rye or Chichester, or just wandering around Canterbury.' – Johnny Depp
'But what I liked in Aberdeen was what I liked generally in Britain: the bread, the fish, the cheese, the flower gardens, the apples. the clouds, the newspapers, the beer, the woolen cloth, the radio programs, the parks, the Indian restaurants and amateur dramatics, the postal service, the fresh vegetables, the trains, and the modesty and truthfulness of people.' ― Paul Theroux
'She grew up in the ordinary paradise of the English countryside. When she was five she walked to school, two miles, across meadows covered with cowslips, buttercups, daisies, vetch, rimmed by hedges full of blossom and then berries, blackthorn, hawthorn, dog-roses, the odd ash tree with its sooty buds.' ― A.S. Byatt
'In England, I am always madam; I arrived too late to ever be a miss. In New York, I have only been madamed once, by the doorman at the Carlyle Hotel.' ― Anna Quindlen
'England sinks, the waters rise, but exile is not all about weeping by the rivers. There are also insights in the wilderness.' ― Cliff James
'England is so black and white, so plain, like a burger with nothing on it. No salad, nothing. That's why it's so real.' – Skepta
'Victorian architecture in the United States was copied straight from England.' – Stephen Gardiner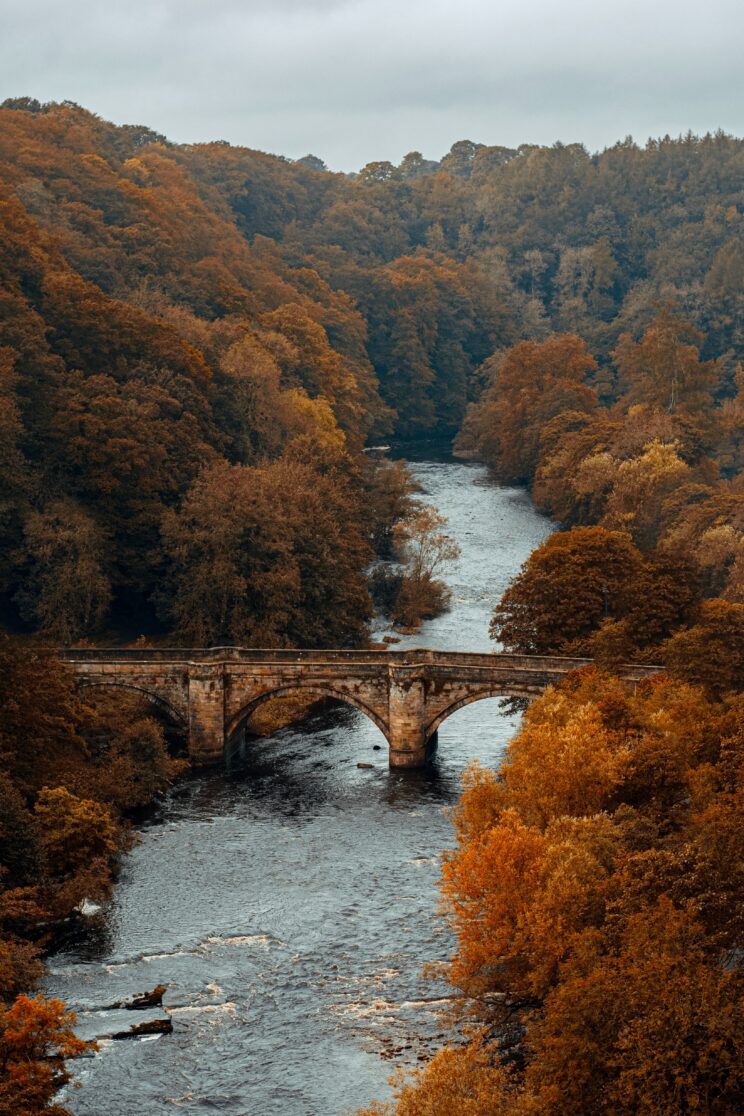 'I imagined a ball, visitors coming in from all over England, or perhaps a house party. Most of my idea of old houses had come from Downtown Abbey, and I imagined women in delicate Edwardian dresses headed for dinner, ropes of pearls and rubies looped around their thin necks. As if to accommodate my vision, I opened one of the doors to find a peacock-themed room, redolent with the fading colonial era.' ― Barbara O'Neal
'I wear jeans and a T-shirt sometimes. I just like clothes – since the first time I can remember, like age ten or eleven; I was just obsessed with music and clothes. Just like a lot of people in England from my generation.' – Paul Weller
'If countries were people, England and France would be old men. Italy would be dead. Compared with them, America is in its 20s.' – William
'It was one of those perfect English autumnal days which occur more frequently in memory than in life.' ― P.D. James
'Thinking about the cold weather in England. Don't be afraid to rock the David Niven look.' – Mike D
'Cornwall is one of the most beautiful places, with great people – there's not a great downside to it.' – Tori Amos
'The daily chocolate left Will in high spirits, so that some days he believed he could wheel with the gulls that fished close to shore. Now that he felt so free, it came to him that the corner of England, which up till now had been his whole universe, was in fact only a scrap of a boundless realm.' ― Sara Sheridan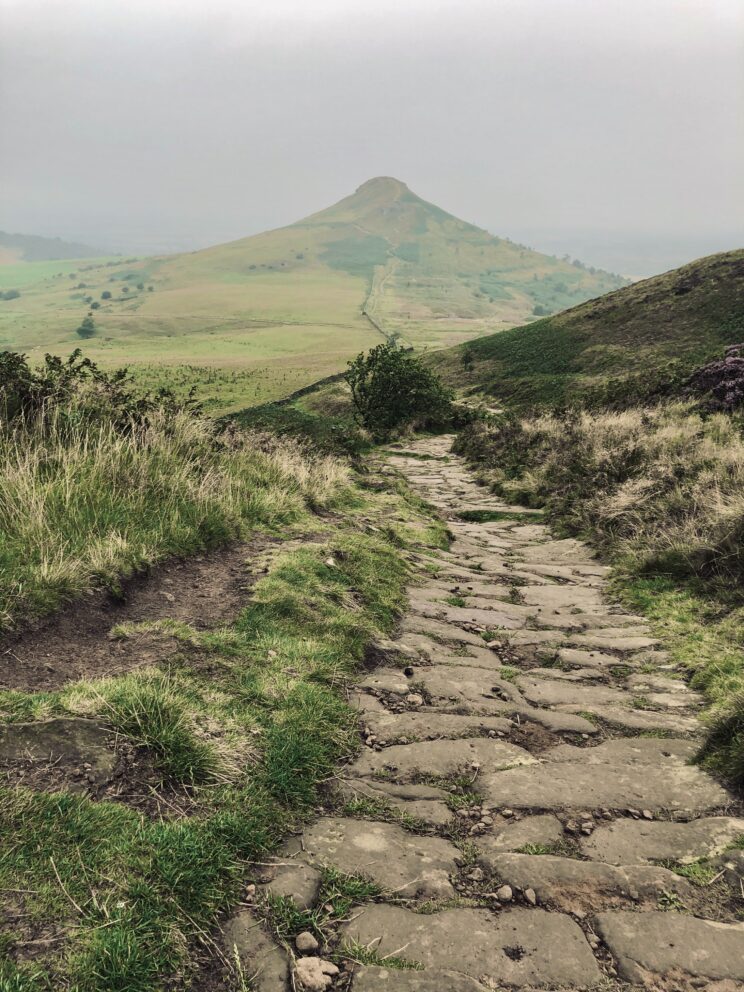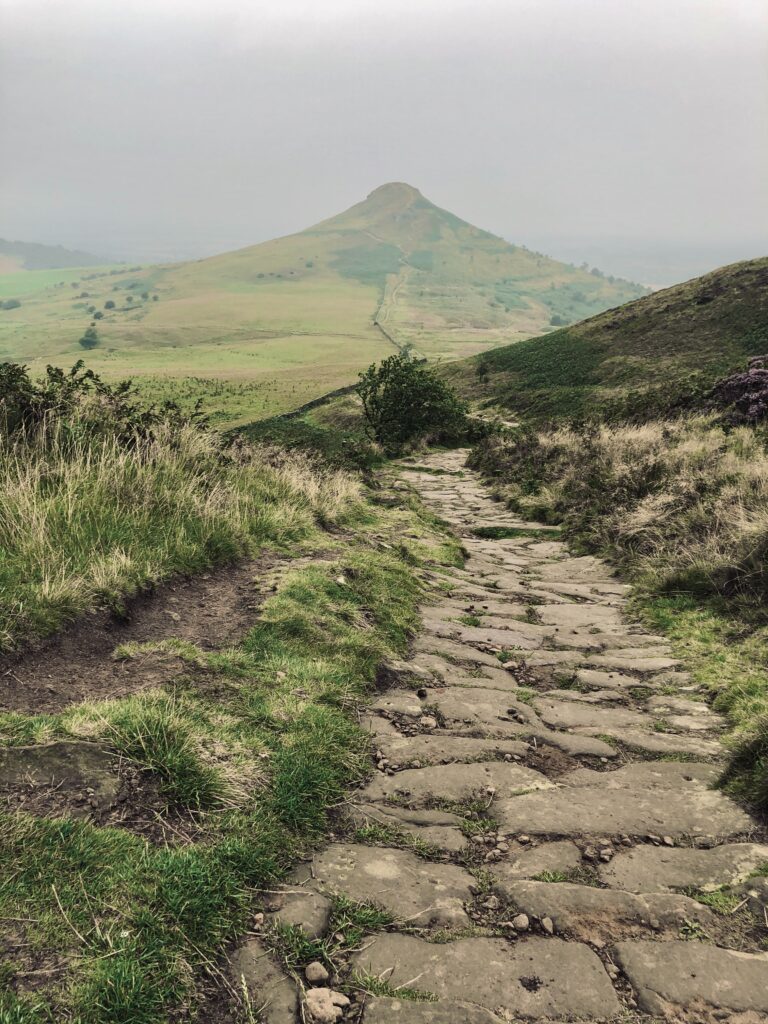 'These marvels were great and comfortable ones, but in old England, there was a greater still. The weather behaved itself. In the spring all the little flowers came out obediently in the meads, and the dew sparkled, and the birds sang; in the summer it was beautifully hot for no less than four months, and, if it did rain just enough for agricultural purposes, they managed to arrange it so that it rained while you were in bed; in the autumn the leaves flamed and rattled before the west winds, tempering their sad adieu with glory; and in the winter, which was confined by statute to two months, the snow lay evenly, three feet thick, but never turned into slush.' ― T.H. White
'An awful lot of people have childhood memories of holidays in Cornwall, and the holidays are old-fashioned and hugely successful. You stick a child and a dog on one of the beaches, and they just light up; they just love it.' – Martin Clunes
'I love how excited you Brits get when there's a hint of sunshine. It's hilarious, and you have good humor.' – William
'On many accounts, Cornwall may be regarded as one of the most, interesting counties of England, whether we regard it for its coast scenery, its products, or its antiquities.' – Sabine Baring-Gould
'I'm extremely fortunate that I live in an area that inspires me to train and enjoy it. The same view that I've seen a million times never fails to amaze me and the scenery changes with the seasons and the weather. I'm convinced that the characters also make it a very special place.' – Alistair Brownlee
ENGLAND INSTAGRAM CAPTIONS
Below are some famous quotes about England that are perfect for using as captions for your photos on Instagram or Facebook.
'England is the paradise of individuality, eccentricity, heresy, anomalies, hobbies, and humor.' – George Santayana
'Feelin' like The Queen.'
'I love England – it's no secret.' – Nicolas Cage
'I think my soul belongs in England.'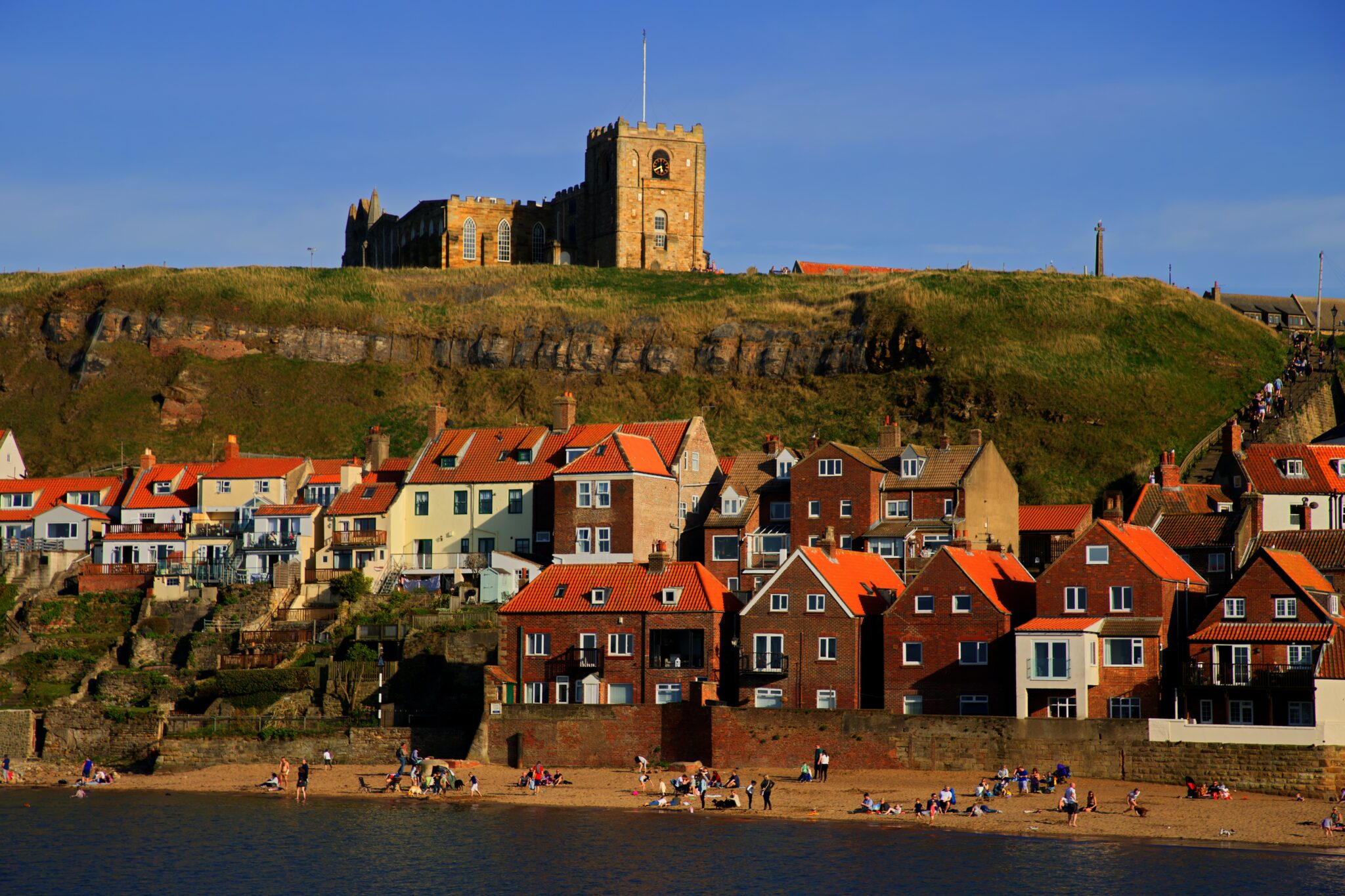 'As a little girl living in the English countryside, I used to go running around in the forests, creating my own fairy tale.' – Lily Collins
'In London everyone is different, and that means everyone can fit in.' – Paddington Bear
'Not done with you yet, England.'
'England is never in a hurry because she is eternal.' ― Henryk Sienkiewicz
'If months were marked by colors, November in New England would be colored gray.' – Madeleine M. Kunin
'I miss a lot about England when I'm working away, even the slate grey skies.' – Sean Bean
'Fifteen feet away, the wide River Thames rolled past, dark and deep and mysterious is the sullen-not-quite sunrise.' ― Amy Butler Greenfield
'Brits really are the coolest people. Can you help me forge a birth certificate so I can get a British passport?' – Lady Gaga
'I love the English lifestyle, it's not as capitalistic as America. People don't talk about work and money, they talk about interesting things at dinner.' – Gwyneth Paltrow
'There is nothing so beautiful, lovable and moving as the English countryside.' ― Stendhal
'The English countryside is the most staggeringly beautiful place. I can't spend as much time there as I like, but I like everything about it.' – – Guy Ritchie
'Outside of my own home, England is my second home.' – Chita Rivera
'Nothing unites the English like war. Nothing divides them like Picasso.' – Hugh Mills
'England is the anymore of women, the purgatory of men species lesser of horses.' – John Florio
'In England, you're allowed to have an opinion – as long as it comes out of your mouth.' – Jamie Oliver
'Once you asked me what I'm thinking, I lay back and think of England.' ― Kaiser Chiefs
'In England and Europe, we have this huge music called ambient – ambient techno, ambient house, ambient hip-hop, ambient this, ambient that.' – Brian Eno
'I know what Stone Island means to a lot of people in England and Europe.' – James Jebbia
'It is not summer, England doesn't have summer, it has continuous autumn with a fortnight's variation here and there.' ― Natasha Pulley
'England is not a country of granite and marble, but of chalk, marl, and clay.' – Johprogramss
FAMOUS FUNNY QUOTES ABOUT ENGLAND
From food to cities to weather to people, these famous quotes about England below will make you giggle for sure. Don't laugh alone, share these with your friends for a good laugh.
'The sun doesn't live in England; it comes here on holiday when we're all at work.' – Benny Bellamacin
'What other country could possibly have come up with place names like Tooting Bec and Farleigh Wallop, or a game like Cricket that goes on for three days and never seems to start?' – Bill Bryson
'I know this goes without saying, but Stonehenge really was the most incredible accomplishment. It took five hundred men just to pull each sarsen, plus a hundred more to dash around positioning the rollers. Just think about it for a minute. Can you imagine trying to talk six hundred people into helping you drag a fifty-ton stone eighteen miles across the countryside and muscle it into an upright position, and then saying, 'Right, lads! Another twenty like that, plus some lintels and maybe a couple of dozen nice bluestones from Wales, and we can party!' Whoever was the person behind Stonehenge was one dickens of a motivator, I'll tell you that.' ― Bill Bryson
'English people don't like to be told 'enjoy your meal'. They will enjoy their meal if they feel like enjoying it. It is advisable not to command them such things in case they have other plans with their meal, such as preferring to dislike it.' – Angela Kiss
'Your accents, seriously, be grateful for your accents.' – Billie Eilish
'Anything said in upper-crust British automatically sounded intelligent.' – Nancy Kress
'English rain feels obligatory, like paperwork.' – Maureen Johnson
'The English are not very spiritual people, so they invented cricket to give them some idea of eternity.' – George Bernard Shaw
'The English feel schadenfreude even about themselves.' ― Martin Amis
'How could this be? I thought. To find the one Customs man unwilling to be bribed? I nearly wept for England.' ― Amy Wolf
'No one says the word 'quirky' much in England. I guess because people are more naturally eccentric.' – Alexa Chung
'As for queueing-up, during the past five or ten years it has become what the psychologists call a conditioned reflex. If you put a dozen English people together, they form themselves into a queue almost instinctively.' ― George Orwell
'What? Sunday morning in an English family and no sausages! God bless my soul, what's the world coming to!' – Dorothy Sayers
'England sometimes feels like 50 million people driving around a motorway forever.' – Paul Kingsnorth
'There's an accent shift, on average, every 25 miles in England.' – David Crystal
'We have really everything in common with America nowadays except, of course, language.' – Oscar Wilde
'If an earthquake were to engulf England tomorrow, the English would manage to meet and dine somewhere among the rubble, just to celebrate the event.' – Douglas Jerrold
'Growing up in the English countryside, I feel like I'm in a Jane Austen novel when I walk around.' – Lily Collins
'You often hear that the English climate has had a profound effect on the English temperament. I don't believe it. I believe they were always like that.' – Will Cuppy
'The English are not happy unless they are miserable.' – George Orwell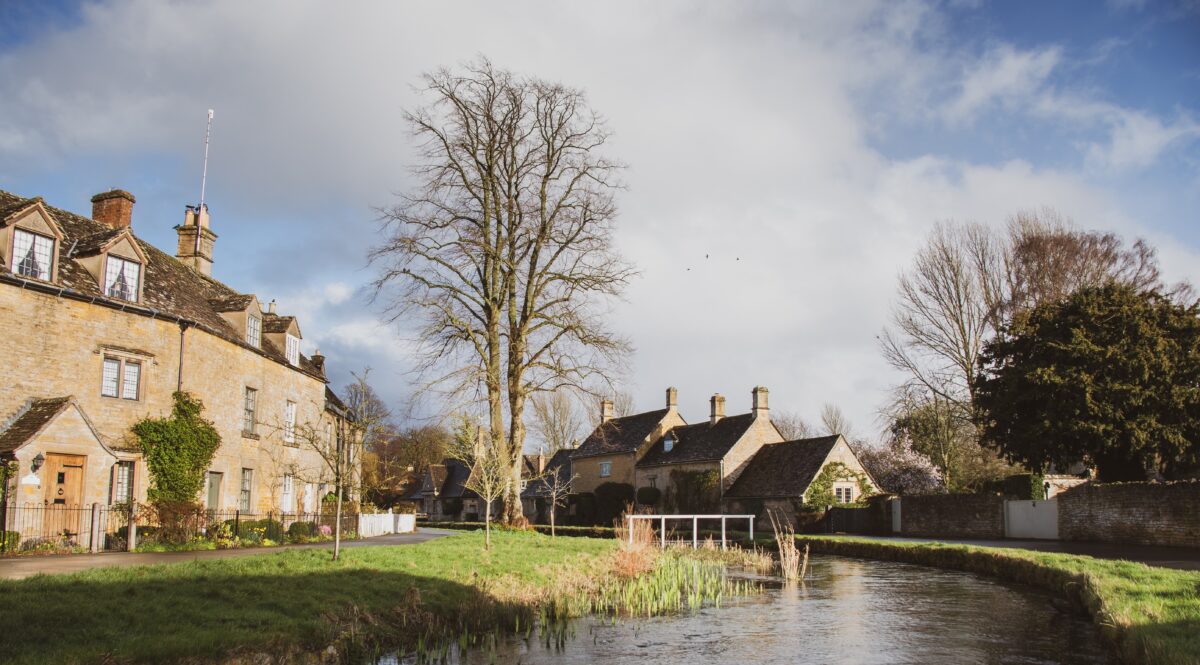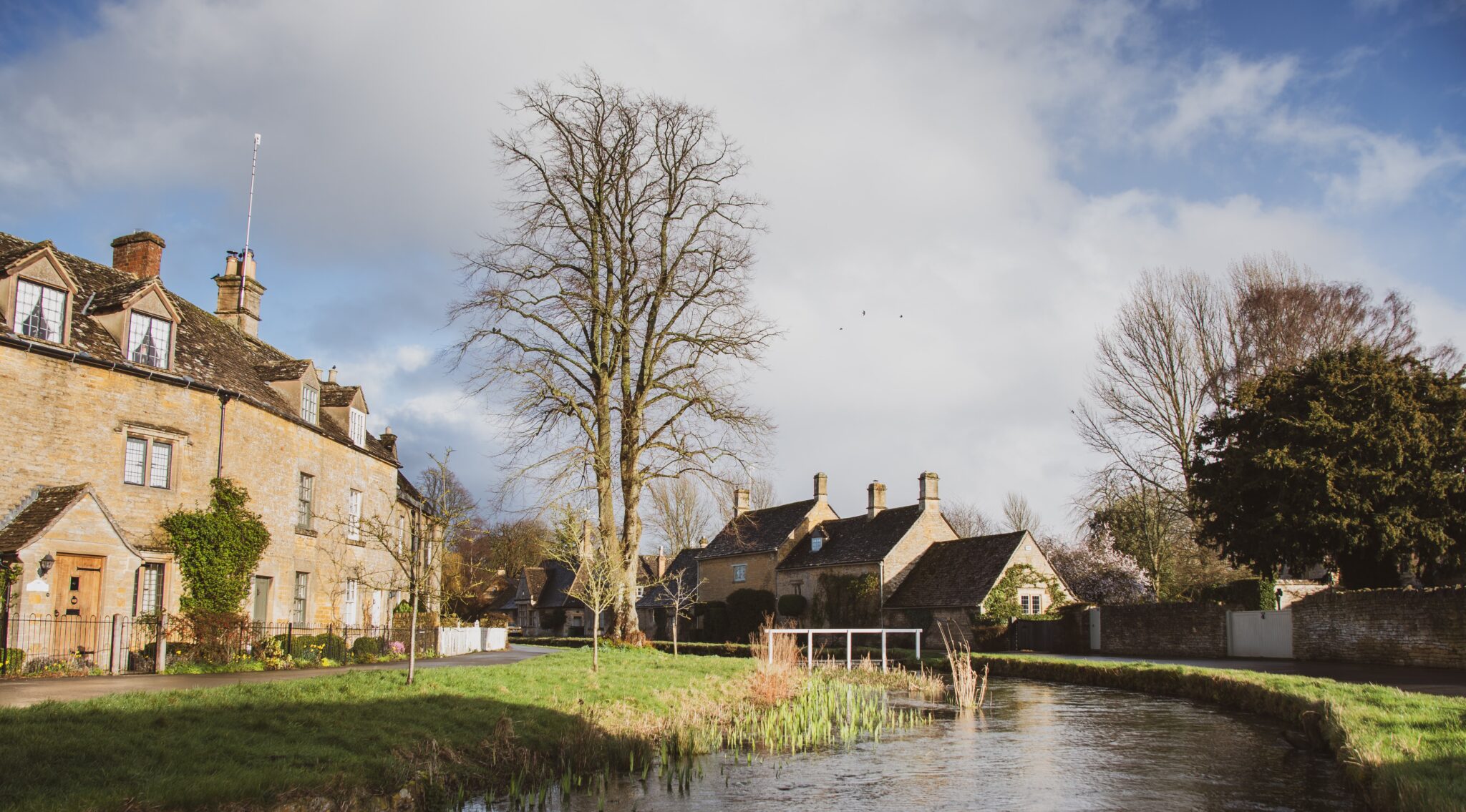 'The readiness of the English to apologise for something they haven't done is remarkable.' – Henry Hitchings
'Most of my money remains in England, although my unworthy carcass may not under usual circumstances.' ― Kellyn Roth
'England doesn't have summer, it has continuous autumn with a fortnight's variation here and there.' – Natasha Pulley
'Only in the English countryside could violent death remain something that is 'cosy" – Liz Williams
'Englishmen were rained on too often to come up with anything that imaginative.' ― Natasha Pulley
'The British are brave people. They can face anything, except reality.' – George Mikes
'If one could only teach the English how to talk and the Irish how to listen, society would be quite civilized.' – Oscar Wilde
'The English may not like music, but they absolutely love the noise it makes.' – Thomas Beecham
'An Englishman, even if he is alone, forms an orderly queue of one.' – George Mikes
'A mixture, before the English, of irritation and bafflement, of having this same language, same past, so many same things, and yet not belonging to them anymore. Being worse than rootless, species less.' ― John Fowles
'The British are terribly lazy about fighting. They like to get it over and done with and then set up a game of cricket.' – Stephen Leacock
'The Englishman who visits Mount Etna will carry his tea-kettle to the top.' – Ralph Waldo Emerson
'Nothing beats snow. Normally we get one day a year – and you have to hope it snows overnight, so you can be snowed in.' – Michael McIntyre
'Being an England supporter is like being the over-optimistic parents of the fat kid on sports day.' – John Bishop
'A family with the wrong members in control; that, perhaps, is as near as one can come to describing England in a phrase.' – George Orwell
'I think the British have the distinction above all other nations of being able to put new wine into old bottles without bursting them.' – Clement R. Attlee
'If you lay a finger on our pirates again, I'm going to kick your ass!' ― Hidekaz Himaruya
'We do not regard the English as foreigners. We look on them only as rather mad Norwegians.' – Halvard Lange
'British education is probably the best in the world if you can survive it. If you can't there is nothing left for you but the diplomatic corps.' – Peter Ustinov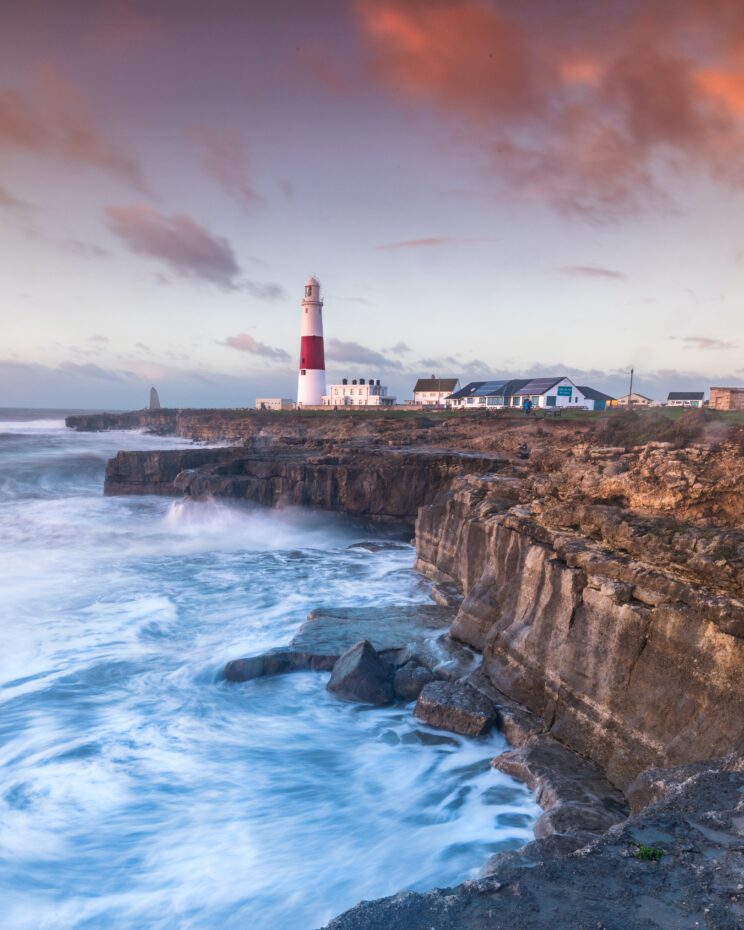 'Do we have carjacking in England? No, but thanks for asking. We have people who clean your windscreen against your will.' – Douglas Adams
'According to them, everyone wants to be English. Being English is the beitest thing in the world. (Far behind, the second best thing is being God himself).'― Angela Kiss
'This is so far beyond laughable, it's almost an English for pedaling .' – H. Septimius
'If you sit on an airplane and you tell the English person sitting next to you that you have a bomb in your bag, they would probably be pissed off. Not as much pissed off as if you were talking to them all the time during the journey, but still, quite pissed off.' ― Angela Kiss
These famous quotes about England are hilarious, and this section is the f
'The difference between America and England is that Americans think 100 years is a long time, while the English think 100 miles is a long way.' – Earle Hitchner
'You seem in England to be entirely ignorant of the temper of our people.' – Peter Oliver
'It is a well-known fact that English people never know anything. They only think. The only exception they know and they are sure about in the whole world is Marmite. 'Love it or hate it.' There are no other options; there is no space for grey space.' ― Angela Kiss
'Never be ashamed of asking for tap water in restaurants. It is only embarrassing and a sign of poorness in Europe. (According to The English, England is not part of Europe. Never has been, never will be. England is England, not part of anything).' ― Angela Kiss
'Typical English holidaymakers prefer not to mingle with foreigners since they strongly believe that they already have too many of them in England. The last thing they need during their holiday is to see and meet more aliens. Actually, that is the main reason why they choose a holiday abroad, to escape from aliens who occupy England.' ― Angela Kiss
'The difference between the vanity of a Frenchman and an Englishman is this: The one thinks everything right that is French, while the other thinks everything wrong that is not English.' – William Hazlitt
'When I am asked why I have left England, I say that I am in "Brexit". It goes down well.' ― Cliff James
One of the things that people elsewhere find attractive about the British is their accent – which many feel it to be magical, while some loathe it. These famous quotes about England accent are bound to make you ROFL.
'England is strictly class-based. What's surprising is how many films are still made with a load of people in silly frocks running around gardens and talking in middle-class accents.' – Stephen Daldry
'This is an odd one. You have one country in the world where a word has a deeper meaning, it can really mess with design plans. But we have a difficult situation here so I guess we'll be looking at putting different sound chips in the dolls heading there Britain.' ― Todd McFarlane
'England is a paradise for women, and hell for horses: Italy is a paradise for horses, hell for women.' – Robert Burton
'England is like some stricken beast too stupid to know it is dead. Ingloriously foundering in its own waste products, the backlash and bad karma of empire.' – William S. Burroughs
'Dating in England is different. First of all, because English people don't like at all other people knowing them, and second, because English people are romantically impaired.' ― Angela Kiss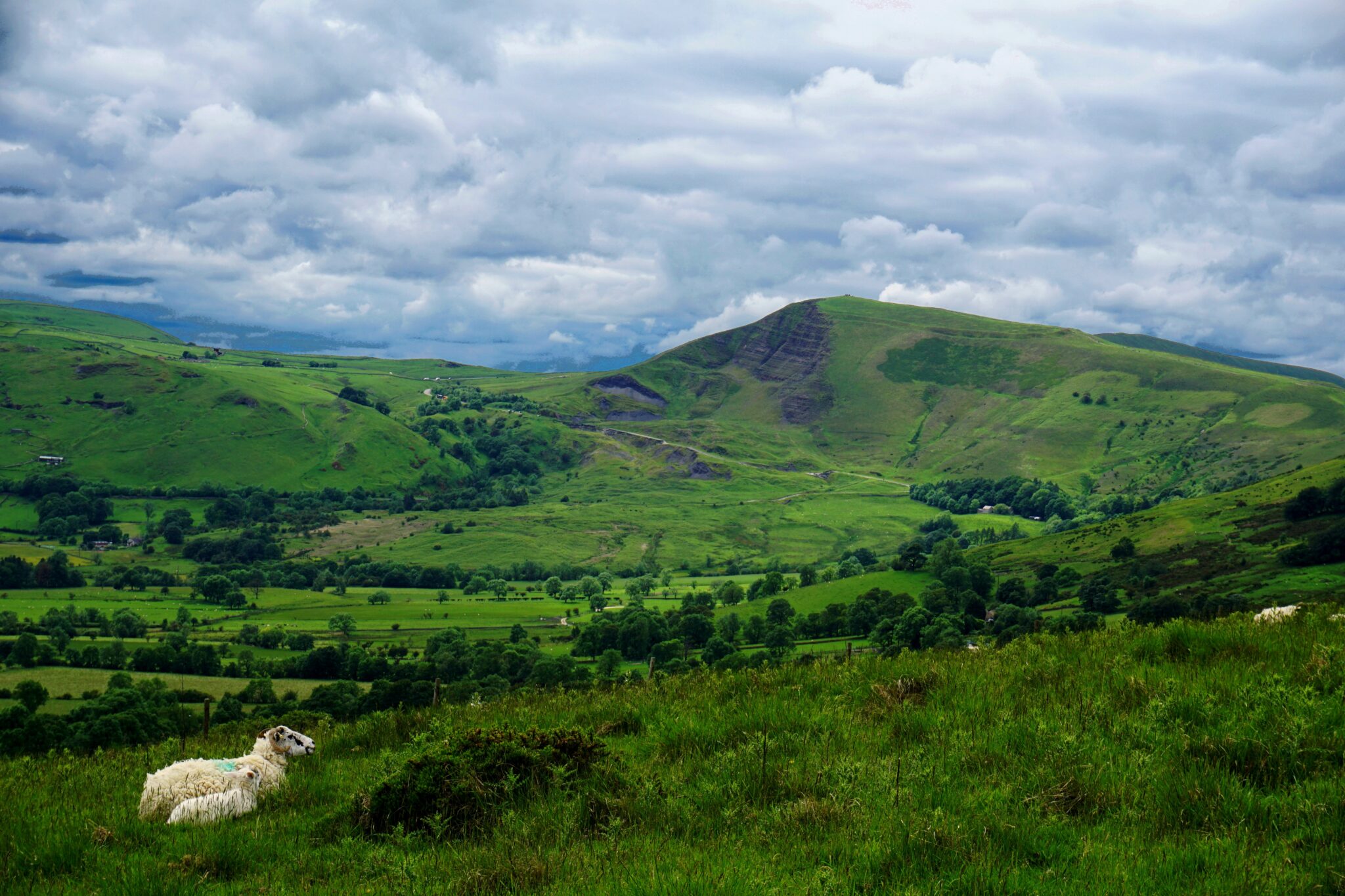 'Sitting aimlessly in bedrooms- often on the bed itself- is another characteristic feature of the English holidays. The meal was over and it was only twenty-five past seven. 'The evening stretches before us,' Viola said gloomily.' ― Barbara Pym
'Never, and by this I mean never, criticize the English weather. Especially if you're an alien. For an English woman, it's as though you are scolding her firstborn child. For an Englishman, it's as if you are criticizing the size of his penis. Or even worse: his football team.' ― Angela Kiss
Below are the some of the hilariously famous quotes England that talk about the fickle weather. Anyone that's been there will definitely agree on these lighter take on the weather in England.
'The obituary writers drew their incomplete sketches, touring through his life like travelers to England who do not ever see swans, sheep, bicycles, and blue eyes.' ― Mark Helprin
'English play hockey in any weather. Thunder, lightning, the plague of locusts nothing can stop the hockey. Do not fight hockey, for the hockey will win.' ― Maureen Johnson
'The best thing I know between France and England is the sea.' – Douglas William Jerrold
'An Englishman is never so natural as when he's holding his tongue.' -Henry James
'British people would die for their right to drink themselves to death.' – John Oliver
'I have almost completed a long novel, but it is unpublishable until my death and England's.' ― E.M. Forster
'All British people have plain names, and that works pretty well over there.' – Paris Hilton
'When people say England, they sometimes mean Great Britain, sometimes the United Kingdom, sometimes the British Isles, – but never England.' – George Mikes
More funny famous quotes about England for your laughter.
'England is nothing but the last ward of the European madhouse, and quite possibly it will prove to be the ward for particularly violent cases.' – Leon Trotsky
'When I get off the plane in England I always feel about two inches shorter.' – Alan Rickman
'A thin grey fog hung over the city, and the streets were very cold; for summer was in England.' ― Rudyard Kipling
'If countries were named after the words you first hear when you go there, England would have to be called "Damn It".' ― Georg Christoph Lichtenberg
'Oxford is very pretty, but I don't like to be dead.' ― T.S. Eliot
'Thinking is the most unhealthy thing in the world, and people die of it just as they die of any other disease. Fortunately, in England at any rate, thought is not catching. Our splendid physique as a people is entirely due to our national stupidity.' ― Oscar Wilde
QUOTES ABOUT BRITISH – FOOD AND TEA
Among the notable things, the country is known for its love for breakfast and tea. These famous quotes about England humoursly cover these subjects.
'The land of embarrassment and breakfast.' – Julian Barnes
'England is the only country in the world where food is more dangerous than sex.' – Jackie Mason
'The British definitely like their tea. It's their solution to everything, all problems, and concerns. If there's ever a major crisis, a cup of tea will help.' ― C.R. Stewart
'The tearoom lady called me love. All the shop ladies called me love and most of the men called me mate. I hadn't been here twelve hours and already they loved me.' – Bill Bryson
'To eat well in England you should have breakfast three times a day.' – W. Somerset Maugham
'In England, three are sixty different religions, and only one sauce.' – Francesco Caracciolo
'England was full of words I'd never heard before – streaky bacon, short back and sides, Belisha beacon, serviettes, high tea, ice-cream cornet.' – Bill Bryson
'You know, nobody eats in England. Three or four pints of English beer a night fills you. I can't say I'm very impressed with the food in America. it's all sort of bland. Like turkey sandwiches.' – Anne Dudley
'On the Continent, people have good food; in England, people have good table manners.' – George Mikes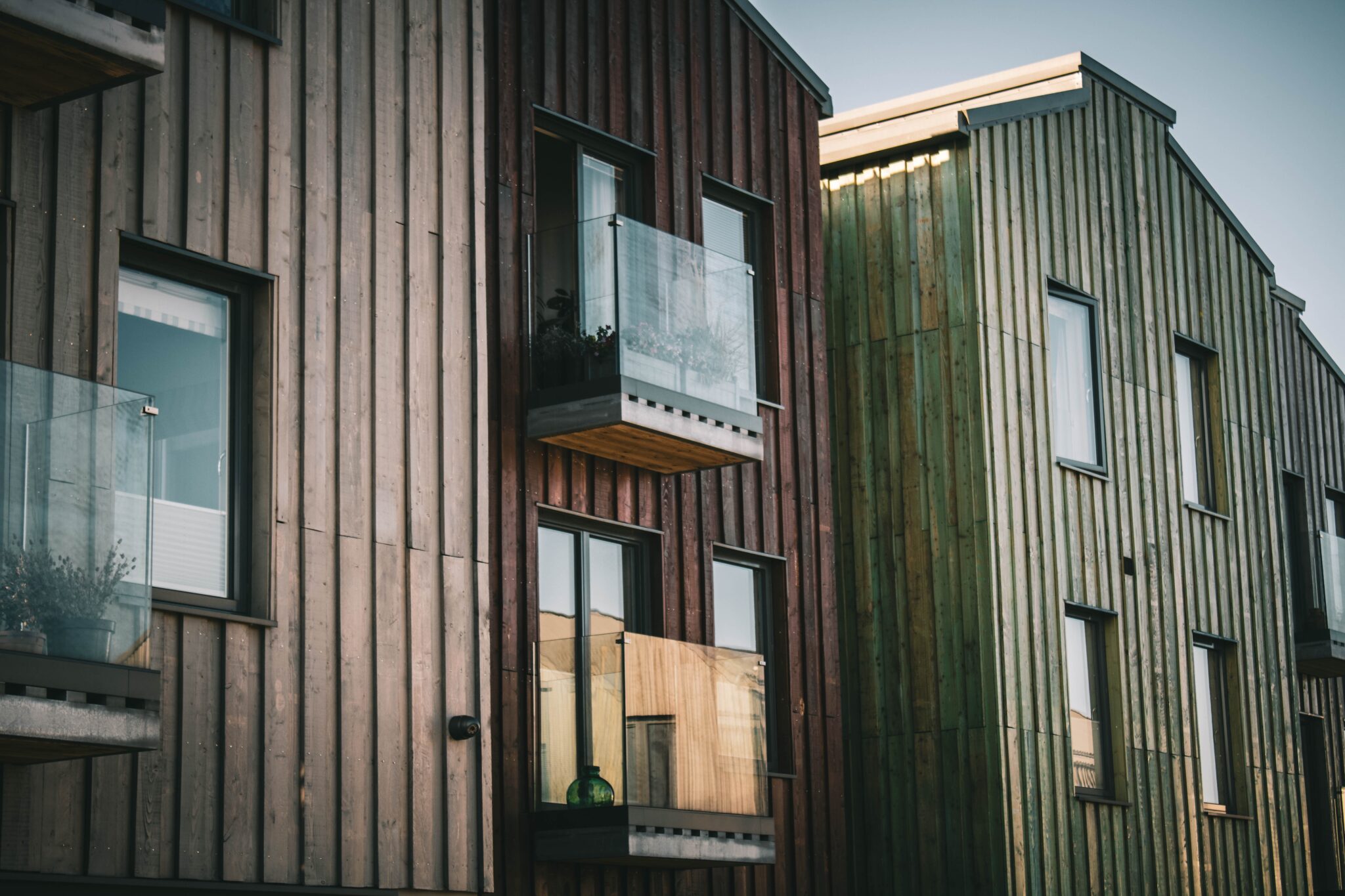 'I'm in heaven here because every two seconds someone is asking if I want a cup of tea and I always say yes.' – Rachel McAdams
'I grew up running miles of the Norfolk coastline. I'd think nothing of a six-mile run before breakfast. I still run, though not as far and not before muesli.' – James Dyson
SHORT ENGLAND QUOTES
If you are looking for some famous quotes about England that are not too long or ideal for England Instagram captions for your travel pictures, you can check these below. You will find some of these quotes about England to be funny too.
'The English nation is never so great as in adversity.' – Benjamin Disraeli
'The maxim of the British people is 'Business as usual.' – Winston Churchill
'The English are proud; the French are vain.' – Jean Jacques Rousseau
'And on the sixth day, God created Manchester.' – Leo Stanley
'Italy/Is one thing, England one.' ― Elizabeth Barrett Browning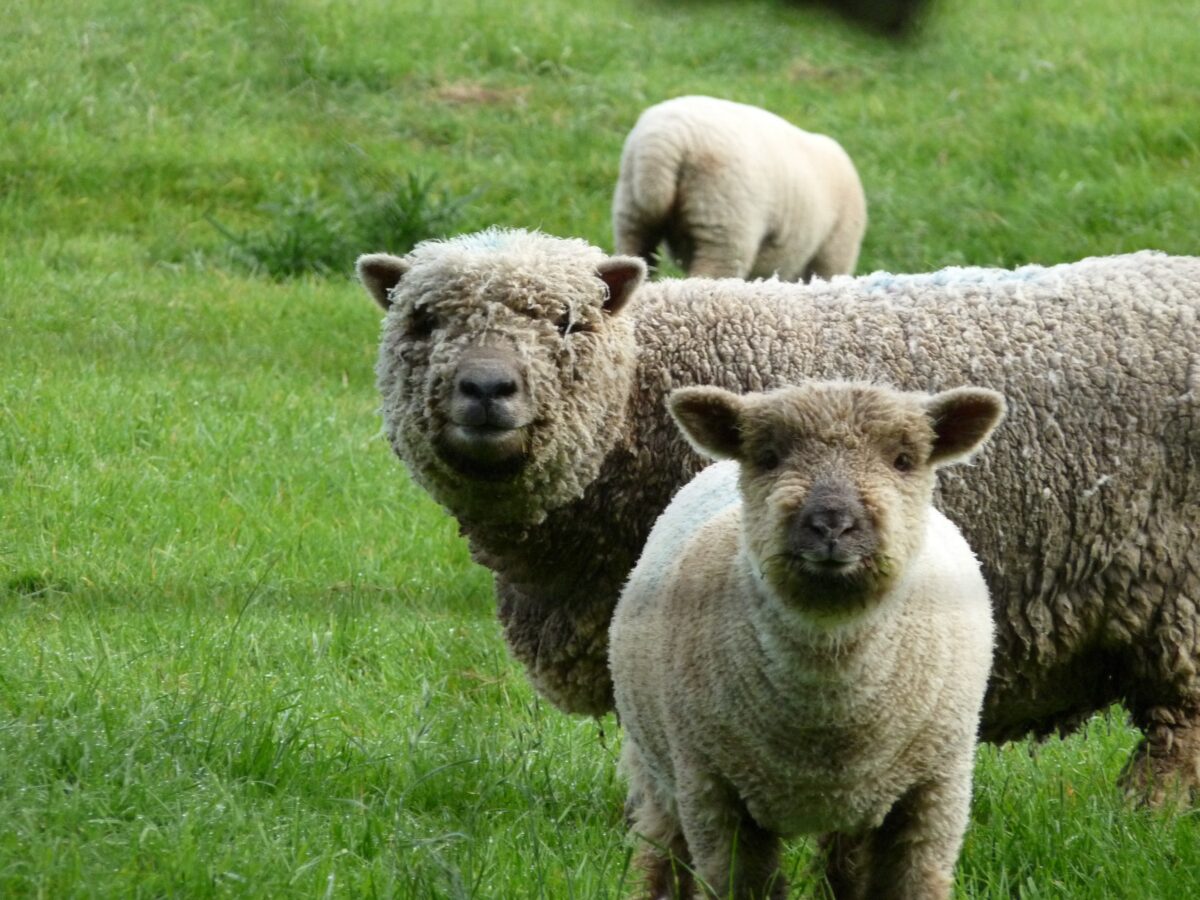 'The British like any kind of music so long as it is loud.' – Thomas Beecham
'What a grand, higgledy-piggledy, sensible old place Norwich is!' – J. B. Priestley
'England are the most enthusiastic in the world.' – Benjamin Disraeli
'What two ideas are more inseparable than Beer and Britannia?' – Sydney Smith
'The British love permanence more than they love beauty.' – Hugh Casson
'Manchester: a city that thinks a table is for dancing on.' – Mark Radcliffe
'In England, everything stops for tea.'
'What fools American can be for England.' ― Charles Finch
'The only legitimate artists in England are the architects.' – Benjamin Haydon
'It's celebrated in British culture to be eccentric.' – Paloma Faith
'Living in England was wonderful civil and easy going.' – Iggy Pop
'A British villain never loses their sense of humor.' – Tom Hooper
'England has always been disinclined to accept human nature.' – E. M. Forster
'Hanging on in quiet desperation is the English way.' – Pink Floyd
'The loveliest spot that man hath found.' – William Wordsworth
'I think that Brighton, for a crime writer, is almost like a character.' – Peter James
FAMOUS QUOTES ABOUT ENGLAND CULTURE & HISTORY
The below list includes famous quotes about England culture and history, Great Britain sayings, and the best British quotes as quoted by some British people themselves.
'If I should die, think only this of me: That there's some corner of a foreign field, That is forever England.' – Rupert Brooke
'I think it has something to do with being British. We don't take ourselves as seriously as other countries do.' – Joan Collins
'British humour is very cruel. It's my favourite kind of humour; if it isn't cruel and funny it doesn't really cut the cake for me.' – Jason Sellards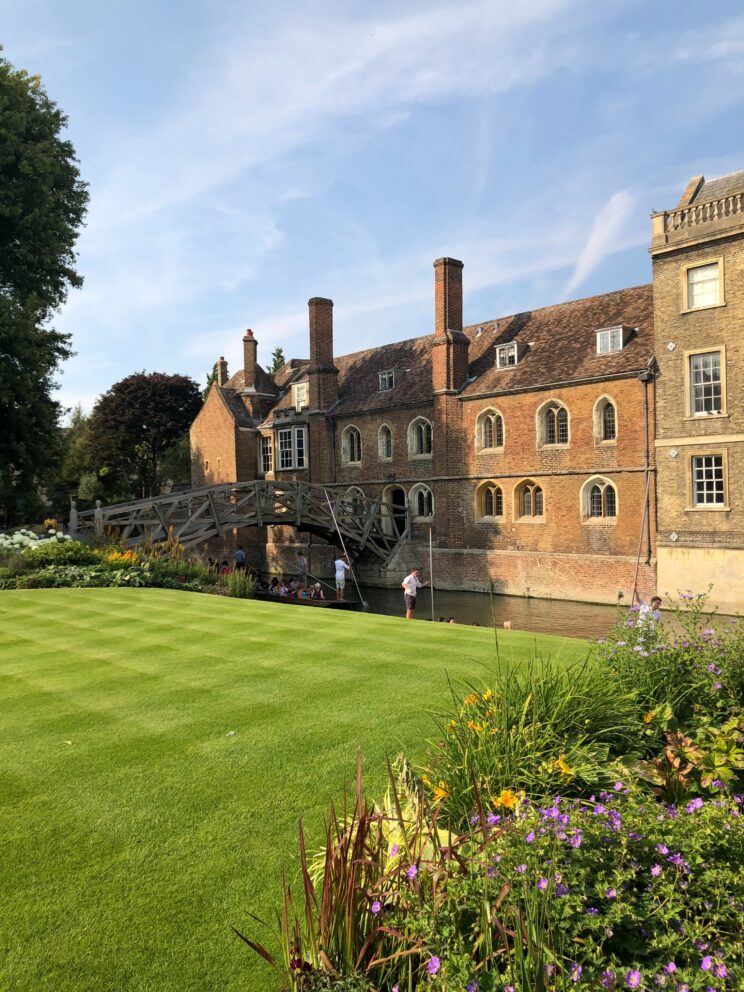 'There cannot be new things in England. There can be old things freshly presented or new things that pretend to be old.' ― Hilary Mantel
'How hard it is to make an Englishman acknowledge that he is happy.' -William Makepeace Thackeray
'In England, if you commit a crime, the police don't have a gun and you don't have a gun. If you commit a crime, the police will say "Stop, or I'll say stop again.' – Robin Williams
'There is nothing so bad or so good that you will not find Englishmen doing it; but you will never find an Englishman in the wrong. He does everything on principle.' – George Bernard Shaw
From famous authors, thinkers, politics, weather to traditions, these famous quotes about England cover many aspects of this unique and multi-dimensional country.
'England has two books, the Bible and Shakespeare. England made Shakespeare, but the Bible made England.' ― Victor Hugo
'The English certainly and fiercely pride themselves in never praising themselves.' – Wyndham Lewis
'Back at home, people would have been weeping and doing a lot of very public group hugs. At Wexford, some people just aggressively pretended nothing was happening.' ― Maureen Johnson
'There is always that age-old thing about England and America being divided by a common language. You think that because we speak English and you speak English that you're bound to understand and like everything that we do. And of course, you don't.' – Rowan Atkins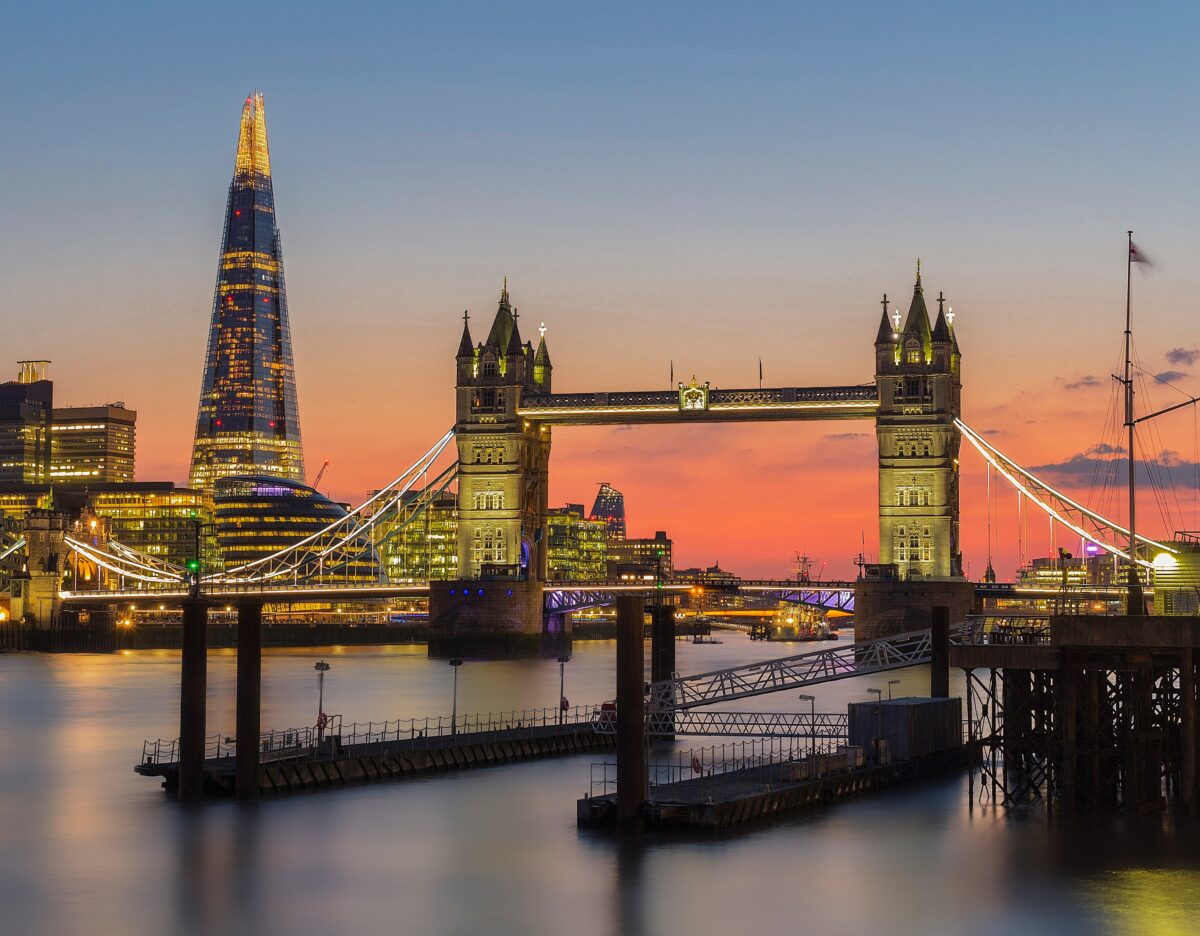 'Oats. A grain, which in England is generally given to horses, but in Scotland supports the people.' ― Samuel Johnson
'I learned to change my accent; in England, your accent identifies you very strongly with a class, and I did not want to be held back.' – Sting
'It is a mark of self-confidence: the English have not spent a great deal of time defining themselves because they haven't needed to.' – Jeremy Paxman
'I don't have a deep link with England like, say, Jonathan Coe or Hanif Kureishi might demonstrate. For me, it is like a mythical place.' – Kazuo Ishiguro
'Jasmine, the name of which signifies fragrance, is the emblem of delicacy and elegance. It is reared with difficulty in New England, but at the South, puts forth all its graces.' – Dorothea Dix
'Why did she want to stay in England? Because the history she was interested in had happened here, and buried deep beneath her analytical mind was a tumbled heap of Englishness in all its glory, or kings and queens, of Runnymede and Shakespeare's London, of hansom cabs and Sherlock Holmes and Watson rattling off into the fog with cries of 'The game's afoot,' of civil wars bestrewing the green land with blood, of spinning jennies and spotted pigs and Churchill and his country standing small and alone against the might of Nazi Germany. It was a mystery to her how this benighted land had produced so many great men and women, and ruled a quarter of the world and spread its language and law and democracy across the planet.' ― Elizabeth Aston
'I think it's because in America you always get the sense that if you fail, you can just pack up your things and go somewhere else and try again. But in England, it's so geographically small that if somebody succeeds here, it reduces your chances of succeeding.' – John Cleese
'Heaven take thy soul, and England keep my bones!' – William Shakespeare
'The British nation is unique in this respect: they are the only people who like to be told how bad things are, who like to be told the worst. ' – Winston S. Churchill
'With more insight into the English character, I poured out a stiff whisky and soda and placed it in front of the gloomy inspector.' ― Agatha Christie
'I spent my junior year in Switzerland. On the way back home, I spent some time in England, and I remember going to Hyde Park Corner. And there was a Roman Catholic priest, standing on a soapbox, preaching the Catholic faith and being heckled by a group. And I thought, 'My goodness, that was admirable.' – Antonin Scalia
'In the South of England northerners were regarded then as uncouth, brutish, undisciplined savages.' ― Alison Weir
'I remember years ago a guy I knew told me that people going to England find exactly what they go looking for. I said I'd go looking for the England of English Literature, and he nodded and said: 'It's there.'
'Is there any wilderness of sand in the deserts of Arabia, is there any prospect of desolation among the ruins of Palestine, which can rival the repelling effect on the eye, and the depressing influence on the mind, of an English country town in the first stage of its existence, and in the transition state of its prosperity?' ― Wilkie Collins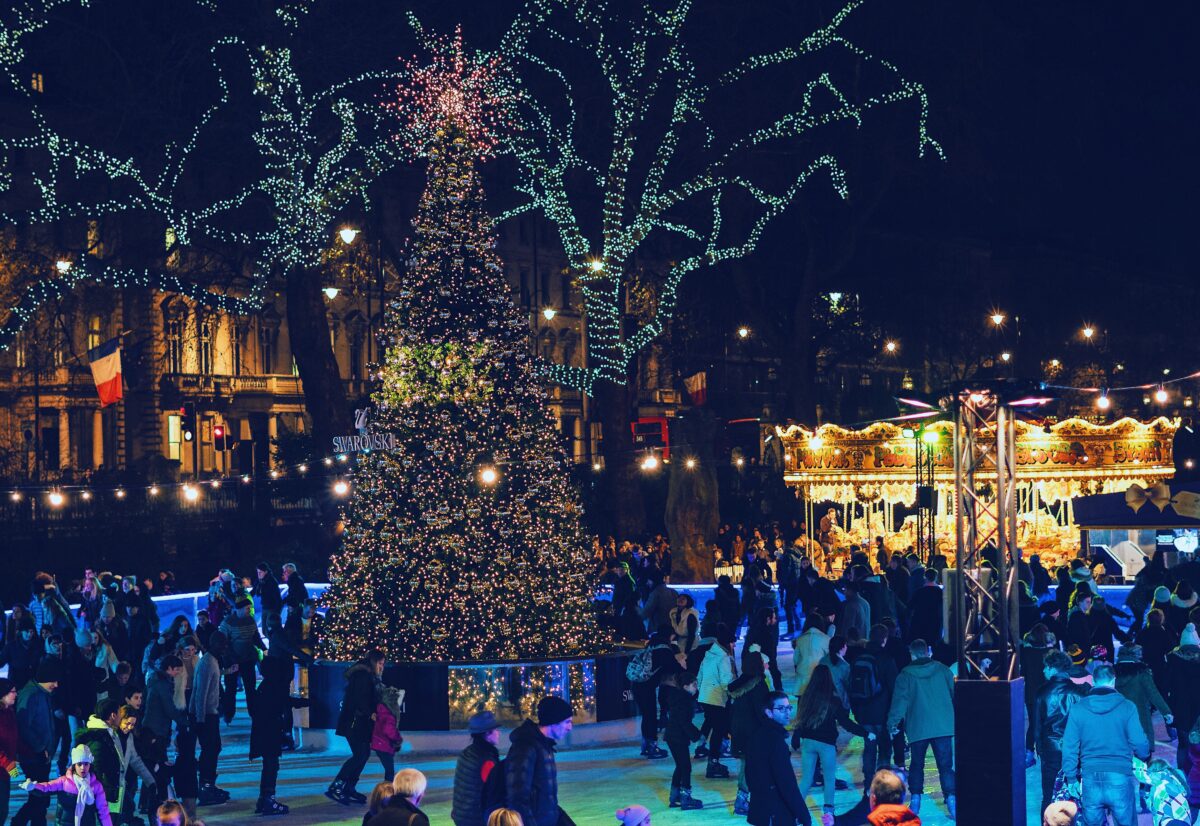 'Is there any wilderness of sand in the deserts of Arabia, is there any prospect of desolation among the ruins of Palestine, which can rival the repelling effect on the eye, and the depressing influence on the mind, of an English country town in the first stage of its existence, and in the transition state of its prosperity?' ― Wilkie Collins
Maybe it is, and maybe it isn't. Looking around the rug one thing's for sure: it's here.' ― Helene Hanff
'The trouble with the English was that they were English: damn cold fish! – Living underwater most of the year, in days the colour of night!'― Salman Rushdie
England has a rich past spreading across centuries, and its political role in the world, its culture, and traditions have impacted and influenced many. These famous quotes about England tell us many things the outside world does not know – culture shock that travelers will experience when exploring England.
'The most serious charge which can be brought against New England is not Puritanism but February.' – Joseph Wood Krutch
'All we can infer (from the archaeological shards dug up in Berkshire, Devon, and Yorkshire) is that the first Britons, whoever they were and however they came, arrived from elsewhere. The land (Britain) was once utterly uninhibited. Then people came.' ― Robert Winder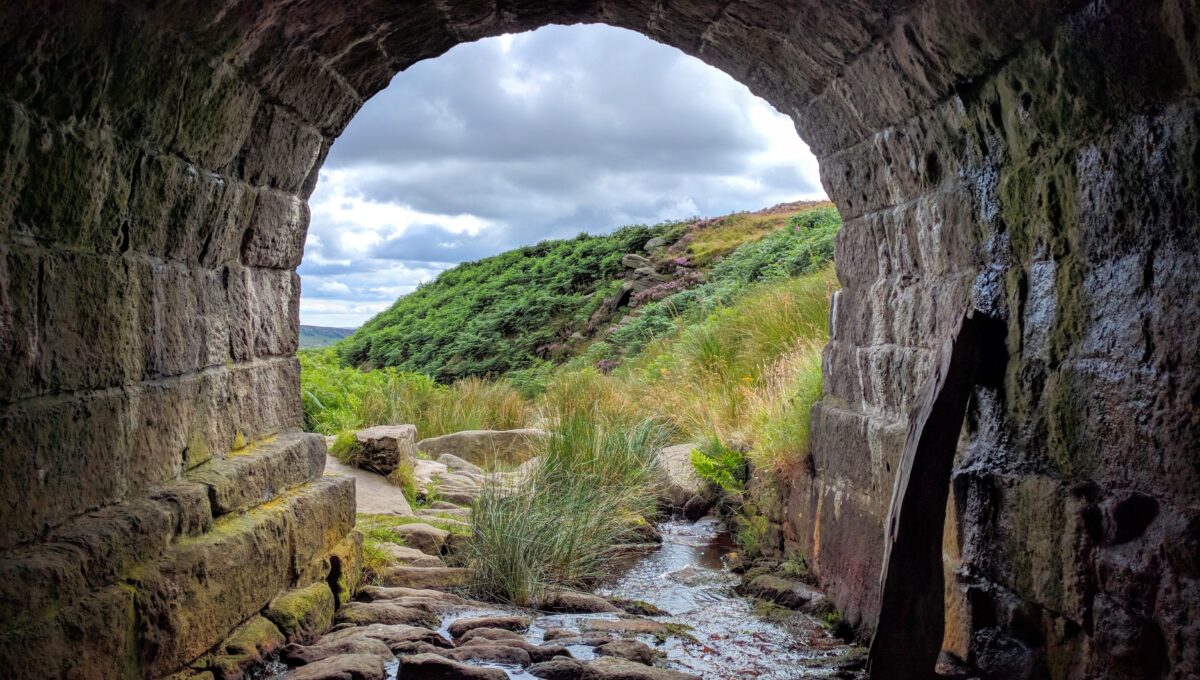 'In America, unlike England, unlike Israel, unlike Japan, other democracies, we have elections that have staggered terms.' – Barney Frank
'This is England," he explained. "Tell someone it's a procedure, and they'll believe you. The pointless procedure is one of our great natural resources.' ― Maureen Johnson
'If you're famous, you suck, just for being famous. People in England totally get that; Americans don't.' – Trey Parker
'The English were unpleasant in their own very English way. It was as if they lived at the top of the world, and naturally looked down on everyone else; 'looked down' in the sense that everyone was clearly beneath them so what else could they do? No spite or guilt, just. 'Why doesn't everyone else try harder?' There was a hint of warmth to their contempt that I found especially deplorable.' ― Otaro Maijo
'All around the world, tourist boards advertise trips to Britain with images of the great castles and cathedrals that occupy the commanding heights of our landscape. They seem timeless and typically English. It is rarely mentioned that they are predominately French – proud monuments to the invasion that signals the end of England's 'dark age'.' ― Robert Winder
'Bexhill is only about fifty miles from Gatwick in that part of England so English it is almost something else, unnameable. The names reek of candyfloss and old battles.Brighton, Hastings.' ― Sebastian Barry
'But wasn't everyone in England supposed to be a detective? Wasn't every crime, no matter how complex, solved in a timely fashion by either a professional or a hobbyist? That's the impression you get from British books and TV shows. Sherlock Holmes, Miss Marple, Hetty Wainthropp, Inspector George Gently: they come from every class and corner of the country. There's even Edith Pargeter's Brother Cadfael, a Benedictine monk who solved crimes in twelfth-century Shrewsbury. No surveillance cameras, no fingerprints, not even a telephone, and still he cracked every case that came his way.' ― David Sedaris
These famous quotes about England are not arranged chronologically, but you can see that it spans across many centuries, even including the recent Brexit to constitutional monarchy to medieval queens and kings.
'In Poland, the whole saying is, 'You've got one eye to Morocco and the other to the Caucasus.' That's the heart of the culture. In England, they say it less romantic: 'You've got a wandering eye.' The saying means my mainstream in life must be Deep Purple. That's my main job. Then every now, and I can wander off and have one eye on Morocco.' – Ian Gillan
'We, the British have not journeyed across the centuries, across the oceans, across the mountains, across the prairies, because we are made of sugar candy.' – Winston Churchill
'I think the UK is an amazing place and has been extremely good to me. Some of my favorite and most-listened-to bands are from England. I have met many good people there, and humor in front of some of the most loyal audiences I have ever encountered.' – Henry Rollins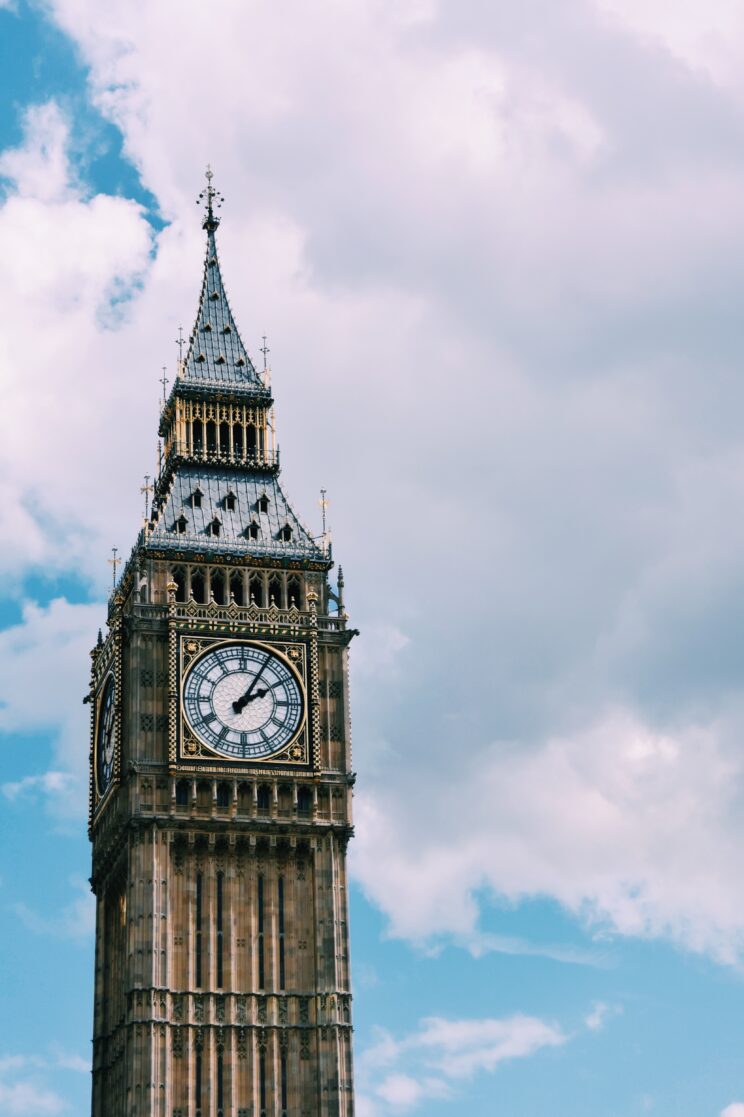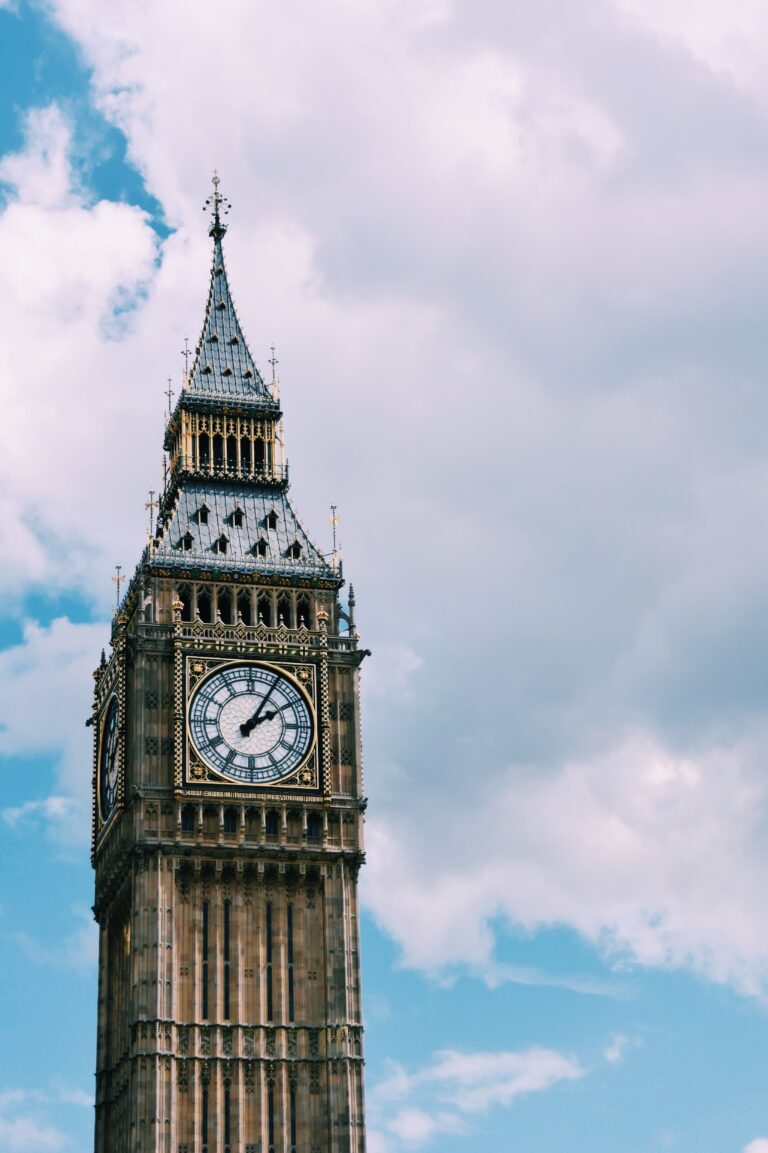 'Americans are always mortified when I tell them this, but in England, it's a tradition to put your plaques and photographs and awards and gold records and stuff in your bathroom. I don't know why.' – Adele
'We thought it was nice of you to let him have a go, because, in England, he wouldn't be trusted with a pair of scissors.' ― Russell Brand
'It is a country where they know how to build houses. A man's wish to be snug in his own they had used, diamond just for him and his per cent long to have a garden which he cultivates himself, is considered quite reasonable, and so the cities are made up of just such little houses.' ― Natalia Ginzburg
'At first, I was called a quack, a charlatan, and worse, year after year, in Australia, England, and the United States, by men who simply refused to believe that a nurse from 'the bush' could devise a treatment which succeeded where they had failed.' – Elizabeth Kenny
'Aliens usually missed the point about England by investing its landscape with the passions of its great literature and it had so seldom been seen plainly, without literary footnotes.' ― Paul Theroux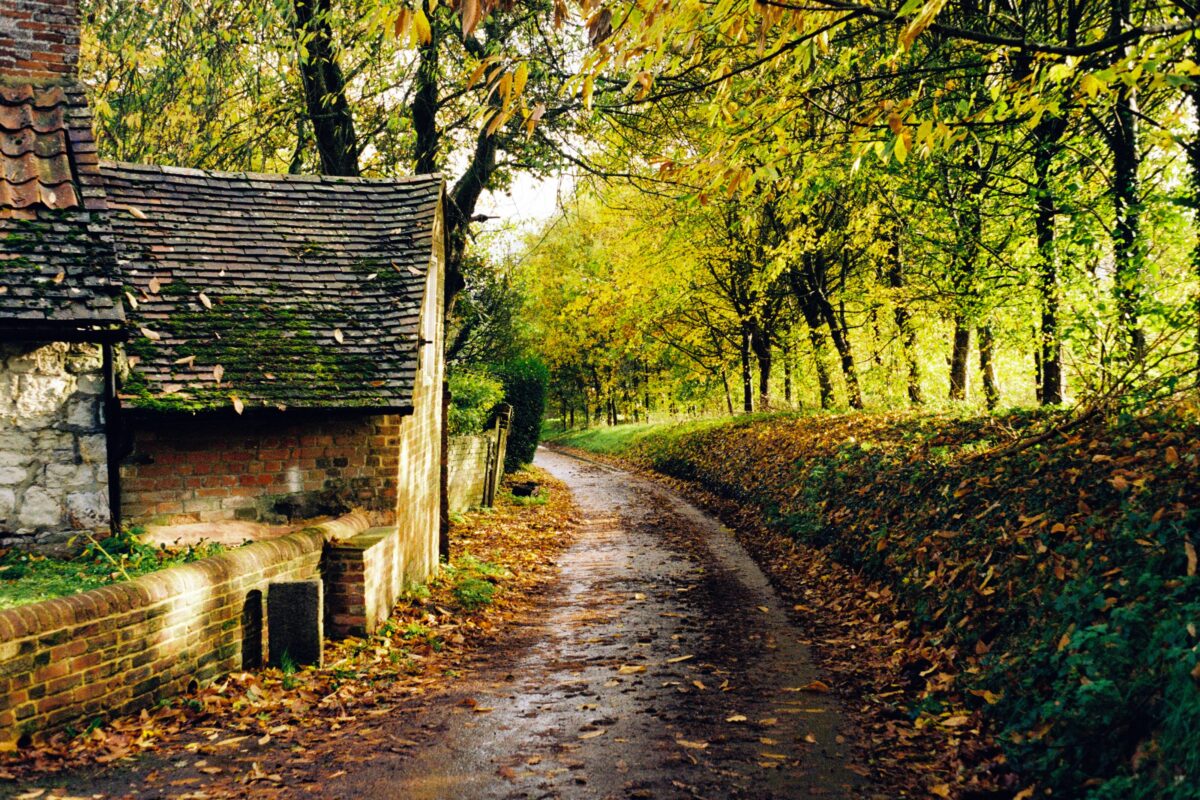 'The language itself, whether you speak it or not, whether you love it or hate it, is like some bewitchment or seduction from the past, drifting across the country down the centuries, subtly affecting the nation's sensibilities even when its meaning is forgotten.' -Jan Morris
'I think England is the very place for a fluent and fiery writer. The highest hymns of the sun are written in the dark. I like the grey country. A bucket of Greek sun would drown in one colour the crowds of colour. I like trying to mix for myself out of grey flat insular mud.' – Dylan
'In England, we burnt redheads at the stake, because we thought they were witches. There are still young redheads in Britain getting ripped for having red hair. 'Oy, Ginger!' – Damian Lewis
'England is like the margin of a spring-run: near its source, always green, always cool, always moist, comparatively free from frost in winter and from drought in summer.' – John Burroughs
'The British do not expect happiness. I had the impression around the time that I lived there, that they do not want to be happy; they want to be right.' – Quentin Crisp
'British people don't express themselves when they are in pain. They don't think it's elegant.' – Monica Bellucci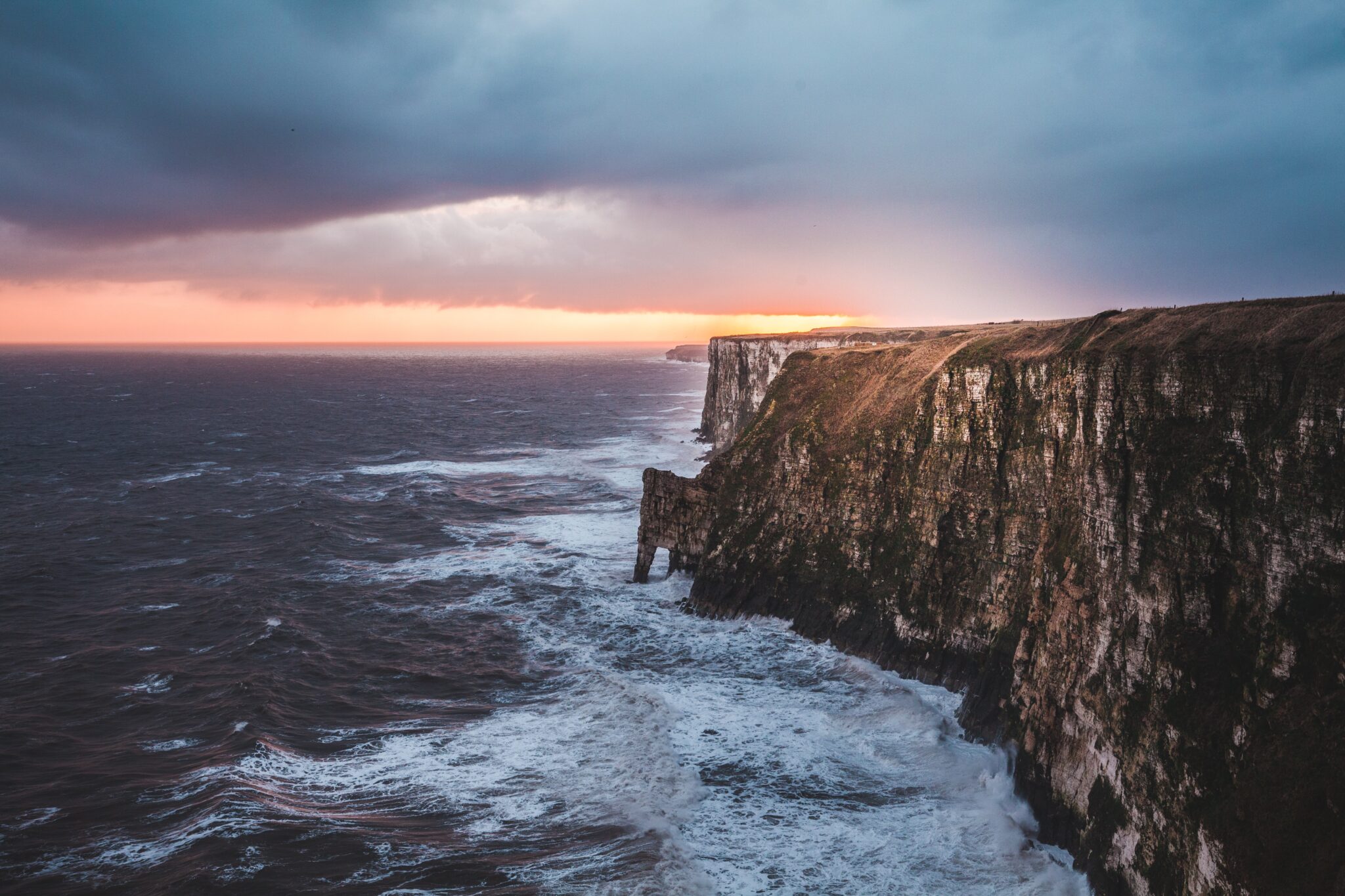 'British people don't express themselves when they are in pain. They don't think it's elegant.' – Monica Bellucci
'If you had to find a period in history that would equate to what the Internet has presented us with now, it would be Elizabethan England. It was a world in flux.' – Rhys Ifans
'The British have always been madly overambitious, and from one angle it can seem like bravery, but from another, it looks suspiciously like a lack of foresight.' – Ben Aaronovitch
'The British people are good all through. You can test them as you would put a bucket into the sea and always find it salt.' – Winston Churchill
'If it were not for collectors England would be full, so to speak, of rare birds and wonderful butterflies, strange flowers and a thousand interesting things. But happily, the collector prevents all that, either killing with his own hands or, by buying extravagantly, procuring people of the lower classes to kill such eccentricities as appear.'
'A case could be made, in fact, that the English were the first victims of the British empire: without their conquest, that empire could not have been built.' ― Paul Kingsnorth
'Ping-pong was invented on the dining tables of England in the 19th century, and it was called Wiff-Waff! And there, I think, you have the difference between us and the rest of the world. Other nations, the French, looked at a dining table and saw an opportunity to have dinner; we looked at it and saw an opportunity to play Wiff-waff.' – Boris Johnson
'Eccentricity, in fact, is immorality, think over it again if you do not think so now just as eccentricity in one's way of thinking is madness (I defy you to find another definition that will fit all the cases of either); and if a species is rare it follows that it is not Fitted to Survive. The collector is after all merely like the foot soldier in the days of heavy armor-he leaves the combatants alone and cuts the throats of those who are overthrown. So one may go through England from end to end in the summertime and see only eight or ten commonplace wildflowers, and the commoner butterflies, and a dozen or so common birds, and never be offended by any breach of the monotony.' ― H.G. Wells
'The route, that dreary review of fashionable fineries, that parade of well-dressed self-infatuations, is one of those English inventions currently mechanizing the other nations. England seems determined to see the entire world bored just as she is, and just as bored as she.'― Honoré de Balzac
'He spits out an epithet so nasty I think it's only legal in England. And then only when your favourite football club loses.' ― Tera Lynn Childs
'If I could create an ideal world, it would be an England with the fire of the Elizabethans, the correct taste of the Georgians, and the refinement and pure ideals of the Victorians.' – H. P. Lovecraft
'England is not the jewelled isle of Shakespeare's much-quoted message, nor is it the inferno depicted by Dr. Goebbels. More than either it resembles a family, a rather stuffy Victorian family, with not many black sheep in it but with all its cupboards bursting with skeletons. It has rich relations who have to be kowtowed to and poor relations who are horribly sat upon, and there is a deep conspiracy of silence about the source of the family income. It is a family in which the young are generally thwarted and most of the power is in the hands of irresponsible uncles and bedridden aunts. Still, it is a family. It has its private language and its common memories, and at the approach of an enemy, it closes its ranks. A family with the wrong members in control – that, perhaps is as near as one can come to describing England in a phrase.' ― George Orwell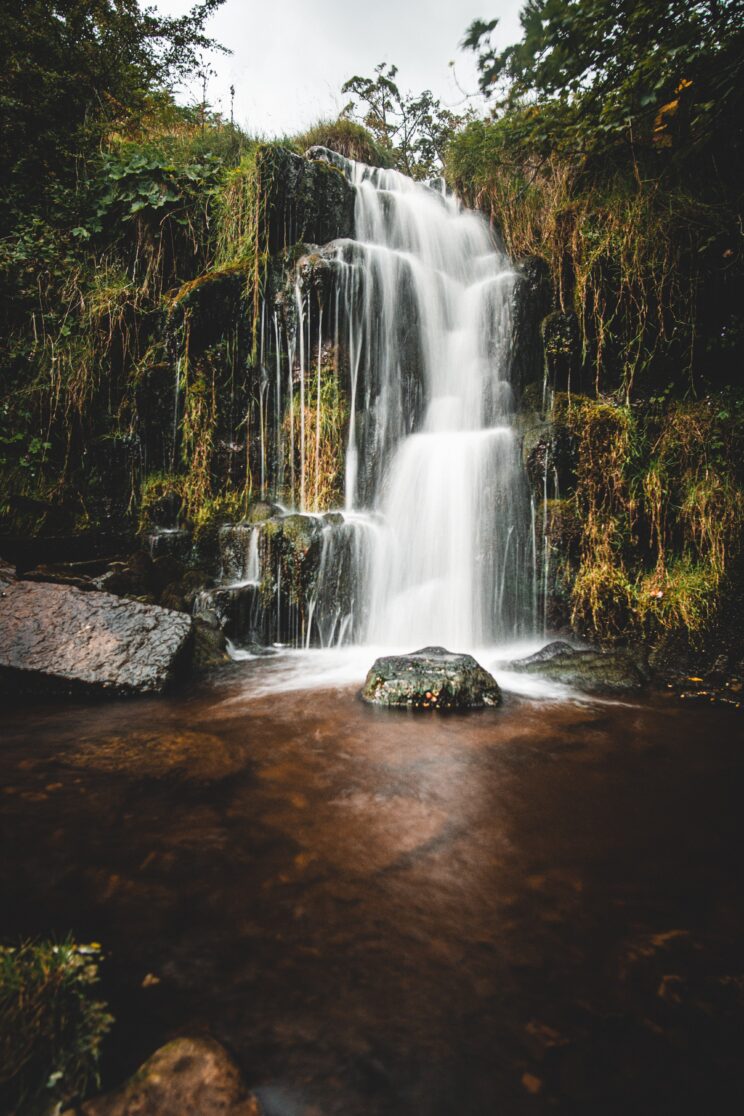 'First of all, you must never speak of anything by its name in that country. So, if you see a tree on a mountain, it will be better to say 'Look at the green on the high'; for that's how they talk in that country. And whatever you do, you must find a false reason for doing it in that country. If you rob a man, you must say it is to help and protect him: that's the ethics of that country. And everything of value has no value at all in that country. You must be perfectly commonplace if you want to be a genius in that country. And everything you like you must pretend not to like, and anything that is there you must pretend is not there in that country. And you must always say that you are sacrificing yourself in the cause of religion, and morality, and humanity, and liberty, and progress when you want to cheat your neighbor in that country. Good heavens!" cried Iliel, 'are we going to England.' ― Aleister Crowley
'An English wood is like a good many other things in life very promising at a distance, but a hollow mockery when you get within. You see daylight on both sides, and the sun freckles the very bracken. Our woods need the night to make them seem what they ought to be what they once were, before our ancestors' descendants demanded so much more money, in these so much more various days.' ― Gertrude Atherton
'It has always struck me that one of the readiest ways of estimating a country's regard for law is to notice what arms the officers of the law are carrying: in England, it is little batons, in France swords, in many countries revolvers, and in Russia, the police used to have artillery.' ― Lord Dunsany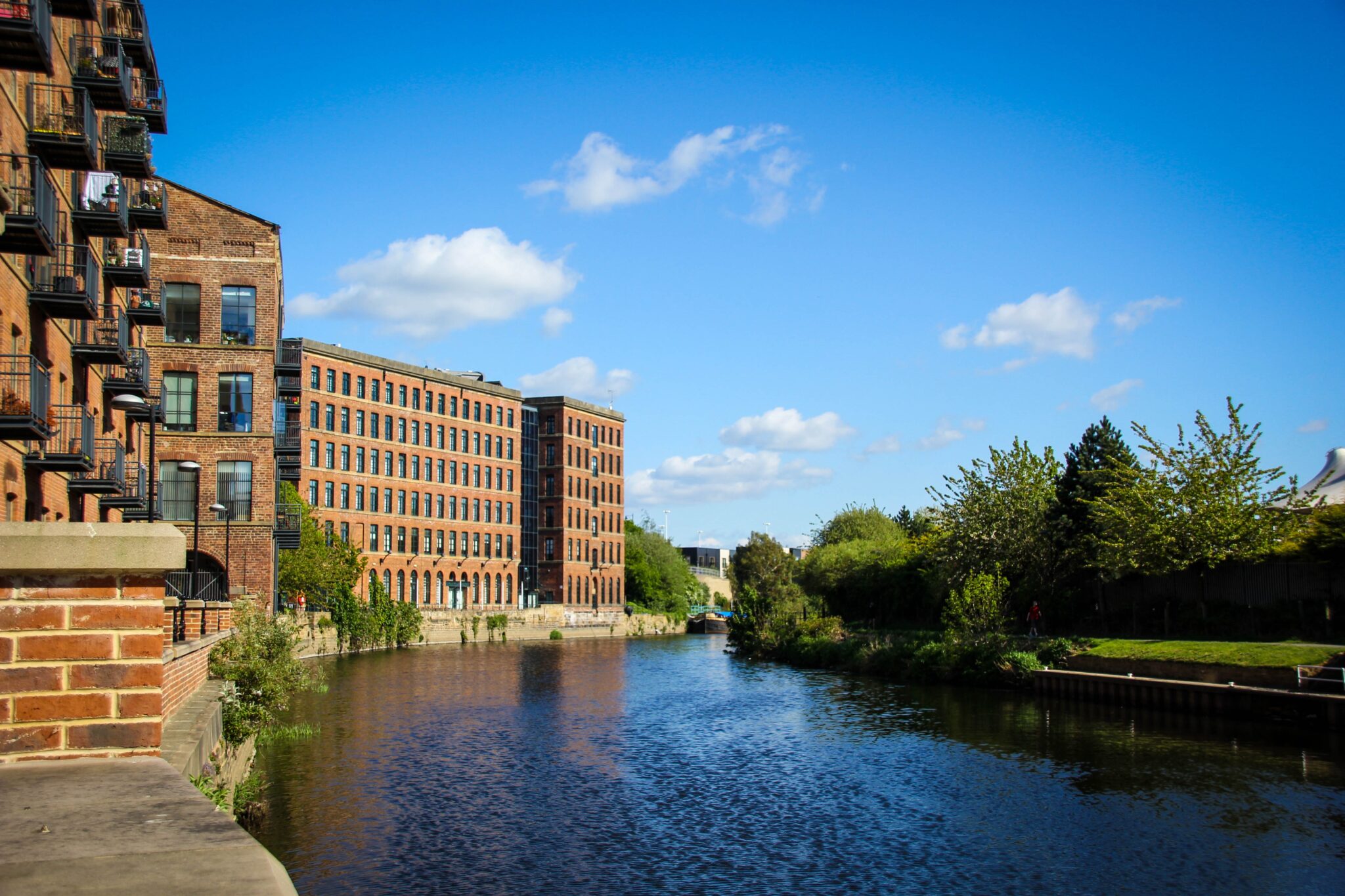 'The importance of the pie – once the 'meat and potatoes' of the English – began to slip with the increased cultivation of the actual potato in the nineteenth century. As the nineteenth became the twentieth century, social changes pushed the pie further into decline. The 'real pies' had their last glorious days in the Engreath manor houses of the Edwardian era, before the domestic classes left to fight the First World War.' ― Janet Clarkson
FAMOUS QUOTES ABOUT ENGLAND – A FEW MORE
A few more famous quotes about England for you. Keep reading.
'Even when we are talking about England's past, we are talking about its natural geography — its shape, location, weather, soil, and raw materials. These set in motion the forces, that shaped its history.' 3― Robert Winder
'These friends – and he laid his hand on some of the books – have been good friends to me, and for some years past, ever since I had the idea of going to London, have given me many, many hours of pleasure. Through them, I have come to know your great England and to know her is to love, and I long to go through the crowded streets of your mighty London, to be in the midst of the whirl and rush of humanity, to share its life, its change, its death, and all that makes it what it is.' ― Bram Stoker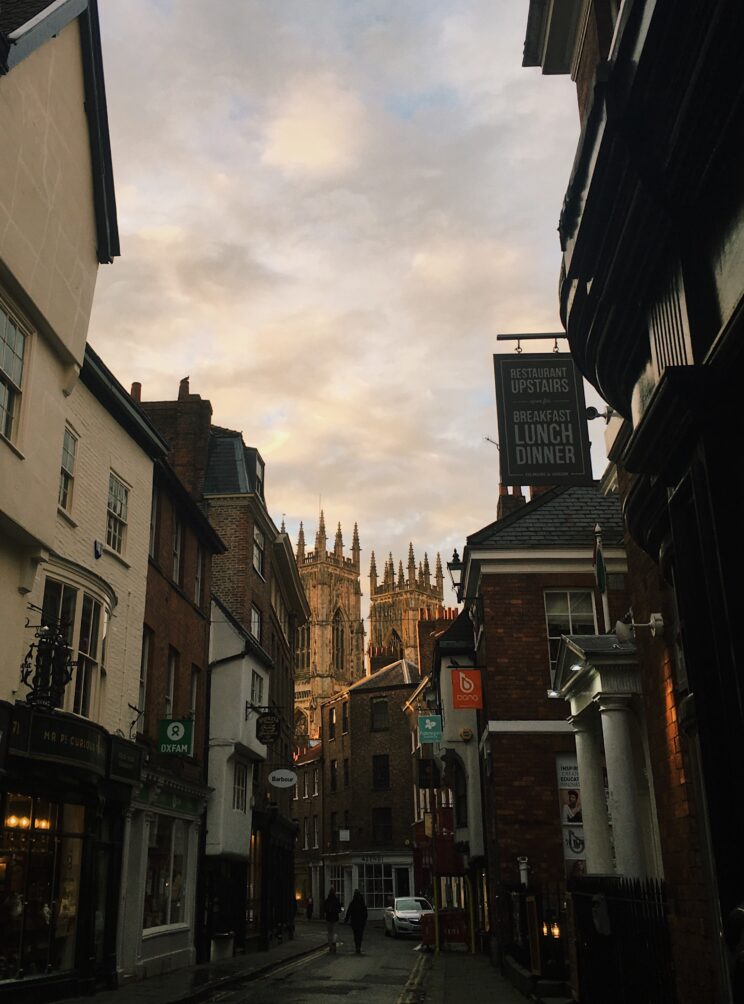 'I suppose there is no place in the world where snobbery is quite so ever-present or where it is cultivated in such refined and subtle forms as in an English public school. Here at least one cannot say that English 'education' fails to do its job. You forget your Latin and Greek within a few months of leaving school — I studied Greek for eight or ten years, and now, at thirty-three, I cannot even repeat the Greek alphabet — but your snobbishness, unless you persistently root it out like the bindweed it is, sticks by you till your grave.' ― George Orwell
'The way she told it, the English counties are littered with aging spinsters who accidentally displayed a spark of intelligence at a debutante dance and were banished forever from civilized society.' ― Michelle Cooper
England's royal family is one of the most popular in the world – a long line of history and traditions that have drawn the curiosity of people around the globe. These famous quotes about England talk about this family.
'This royal throne of kings, this sceptered isle, This earth of majesty, this seat of Mars, This other Eden, demi-paradise, This fortress built by Nature for herself Against infection and the hand of war, This happy breed of men, this little world, This precious stone set in the silver sea, Which serves it in the office of a wall Or as a moat defensive to a house, Against the envy of less happy lands, –This blessed plot, this earth, this realm, this England.' – William Shakespeare
'There was a certain pathos. The wood still had some of the mystery of wild, old England; but Sir Geoffrey's cuttings during the war had gen it a blow. How still the trees were, with their crinkly, innumerable twigs against the sky, and their grey, obstinate trunks rising from the brown bracken! How safely the birds flitted among them! And once they had been diamond archers, and monks percent long on asses. The place remembered, still remembered.' ― Lawrence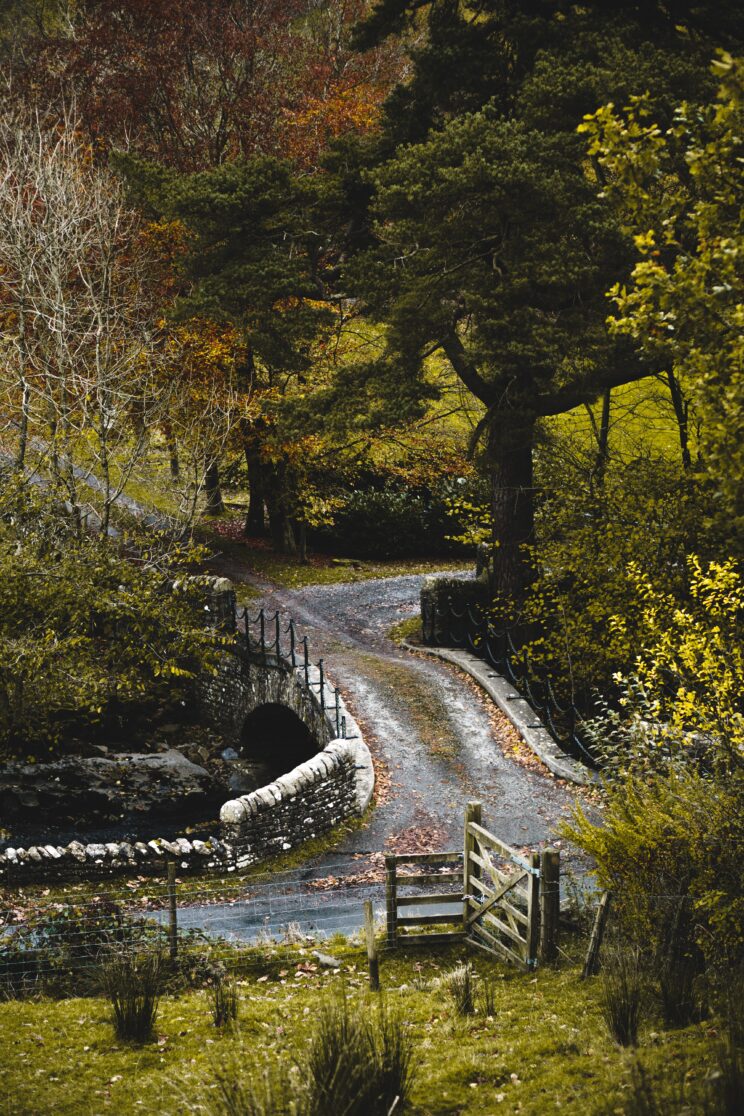 'The local natives were particularly curious to know why the English required such huge quantities of pepper and there was much scratching of heads until it was finally agreed that English houses were so cold that the walls were plastered with crushed pepper in order to produce heat.' ― Giles Milton
'I'm William Wallace, and the rest of you will be spared. Go back to England and tell them. Scotland is free!' – William Wallace
While these famous quotes about England may be talking about the culture or cities or traditions, but you cannot miss the humour all the while.
'It could take a while — perhaps centuries. But the landscape would drip into their souls eventually. The English did not become Norman; the Normans became English.' ― Robert Winder
'The British are special. The world knows it. In our innermost thoughts we know it. This is the greatest nation on earth.' – Tony Blair
'The British who rarely start a fight, but always know how to finish it have nothing to be ashamed of.' – Tony Parsons
'The days draw out, the weather gets warmer, and it's what we call summer, with a bitter laugh when we've said it.' ― Stan Barstow
'It was a sweet view-sweet to the eye and the mind. English verdure, English culture, English comfort, seen under a sun bright, without being oppressive.' ― Jane Austen
'The air of England has long been too pure for a slave, and every man is free who breathes it.' – James Mansfield
This list of famous quotes about England is incomplete without a few words from the leaders of the country.
'My point is that this Potter business has legs. It will run and run, and we must be utterly mad, as a country, to leave it to the Americans to make money from a great British invention. I appeal to the children of this country and to their Potter-fiend parents to write to Warner Bros and Universal, and perhaps, even, to the great J K herself. Bring Harry home to Britain—and if you want a site with less rainfall than Rome, with excellent public transport, and strong connections to Harry Potter, I have just the place.' ― Boris Johnson
'It was English, and the wych-elm that she saw from the window was an English tree. No report had prepared her for its peculiar glory. It was neither warrior, nor lover, nor god; in none of these roles do the English excel. It was a comrade, bending over the house, strength, and adventure in its roots, but in its utmost fingers tenderness, and the girth, that a dozen men could not have spanned, became, in the end, evanescent, till pale bud clusters seemed to float in the air.' ― E.M. Forster
'I took her outside on to a little roof terrace that looked like it never got the sun at any time of the day r year, but there were a picnic table and a grill out there anyway. Those little grills are everywhere in England, right? To me they've come to represent the triumph of hope over circumstance, triumphs all you can do is peer at them out the window through the pissing rain.' ― Nick Hornby
'Know most of the rooms of thy native country before thou goest over the threshold thereof. Especially seeing England presents thee with so many observables.' ― W.G. Hoskins
'I knew that Sundays in England aren't just ordinary dull Sundays, the same the world over, which demand that one simply tiptoe through without disturbing them or paying them the least attention, they are faster and slower and more burdensome than anywhere else I know.' ― Javier Marias
'He stood staring into the wood for a minute, then said: "What is it about the English countryside — why is the beauty so much more than visual? Why does it touch one so?" He sounded faintly sad. Perhaps he finds beauty saddening — I do myself sometimes. Once when I was quite little I asked my father why this was and he explained that it was due to our knowledge of beauty's evanescence, which reminds us that we ourselves shall die. Then he said I was probably too young to understand him, but I understood perfectly.'
ENGLAND PUNS
After a massive list of the most famous quotes about England, check out these funny puns about England that are perfect if you are looking for some sassy Captions for England.
England can't be Thamed.
Notting Hill make you feel as wonderful as a trip to England.
Thanks for pudding up with me.
'England is teariffic.'
Why did we get a Newcastle? What happened to the old one?
Having a romantic Bath.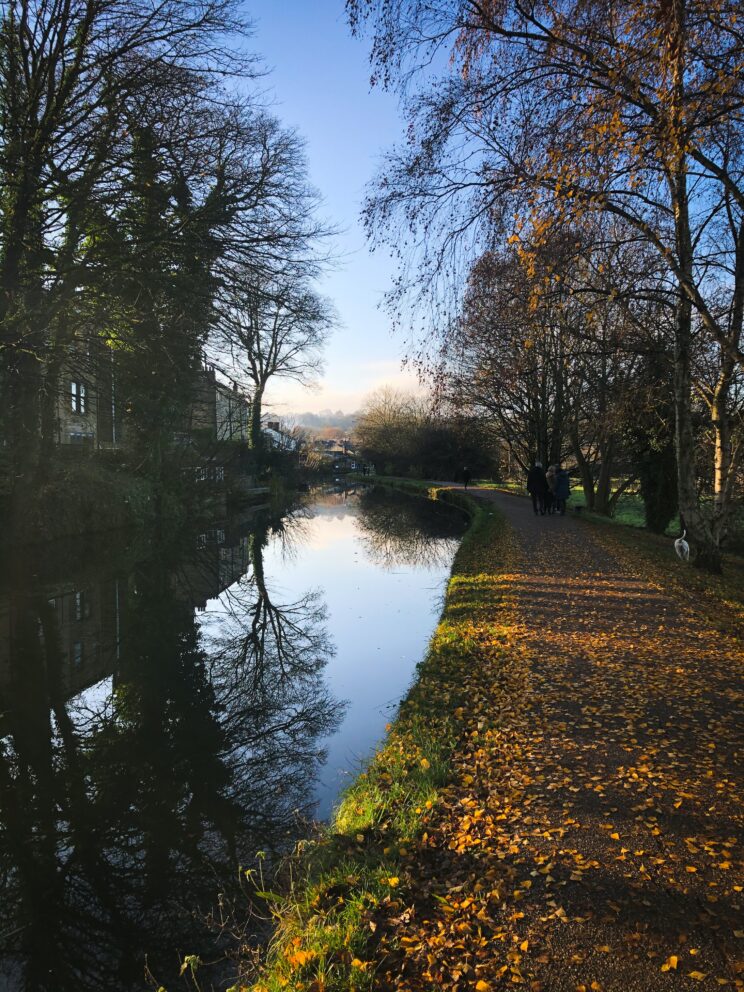 Cambridge the gap between us.
'The sun doesn't live in England.'
Are you sick Orwell?
I can't Hardy wait.
The Windsor not so bad here.
You're a Blake slate.
My favorite movie is Jurassic Coast.
Kent you come here?
I'd love a trip to England, but I can't Oxford it.
It's a small Cotswold after all.
Bath time!
You really Brighton up my day.
Where have you Ben all my life?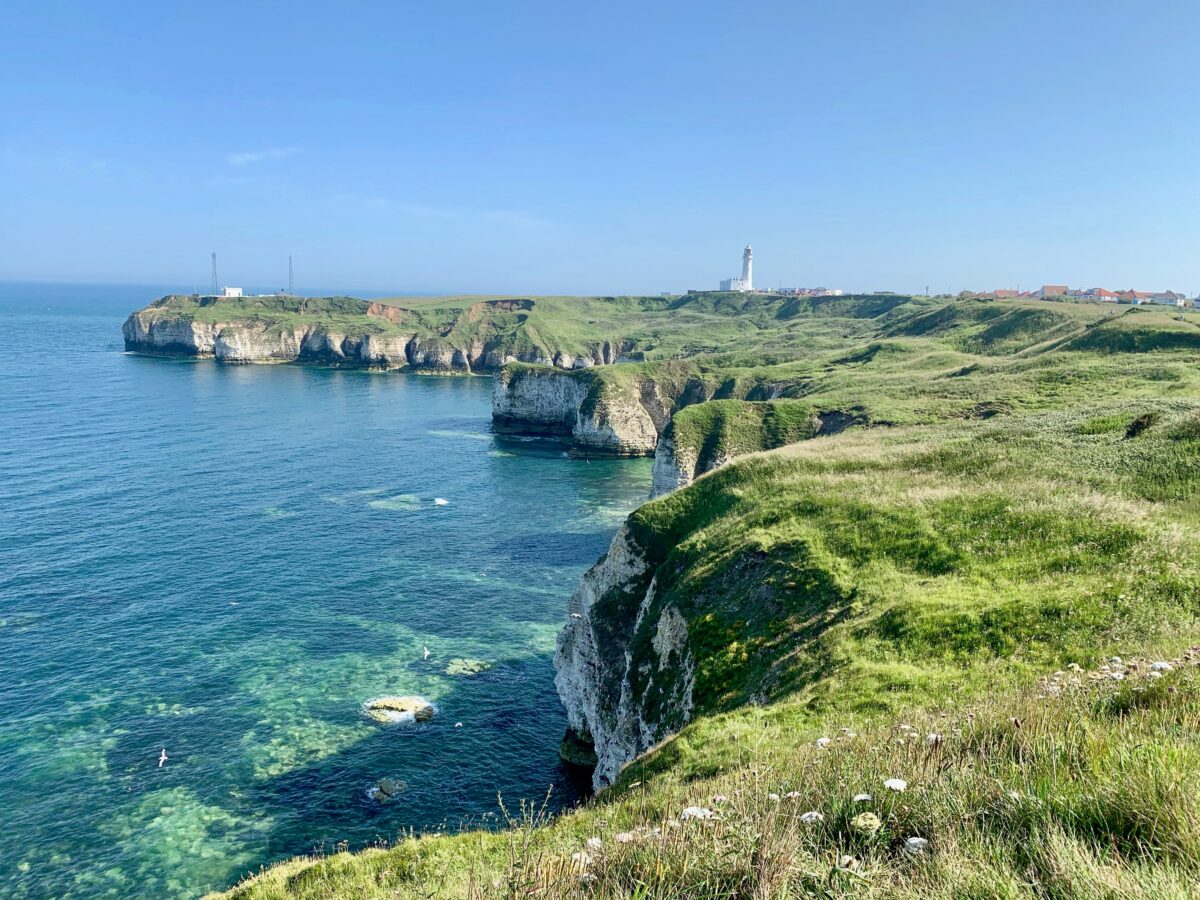 I'll follow your Leeds
Could your Corby parked on a different street?
'An Englishman's home is his castle.' – English Proverb
You can Leeds a horse to water, but you can't make it drink.
Get some Cornwall you can.
I don't know where I want to go, Norwich way I want to get there.
What a wild Hyde this trip has been.
That's it about this comprehensive list of the most famous quotes about England culture, travel, history, food, renowned people, and even weather.
If you have more England captions or funny British quotes and captions that you would like to share, do let us know in the comments below. Don't forget to share these famous quotes about England with your friends too.
PIN FAMOUS QUOTE ABOUT ENGLAND TO READ LATER