Getting from Yangon to Mandalay is easy. Because after Bagan, Mandalay is among the most visited places in Myanmar. So there are many options to choose from, to be precise, there are five ways to travel from Yangon to Mandalay. The distance between Yangon, the capital of Myanmar, and Mandalay is about 640km.
In this post, I'll share the details on all of them for you to compare and decide how to reach Mandalay from Yangon most comfortably and easily possible.
Yangon to Mandalay By Train
Taking a train is the longest way to reach Mandalay from Yangon. The trains were built during the colonization, and most of them look like they need upgrades.
The journey from Yangon to Mandalay by train takes about 16 hours, which is the slowest means to reach. The ride is bumpy at places and the toilets aren't great.
On the positive side, the seats are comfortable if you book the first-class sleeper ones, which is highly recommended. Also, you'll pass through some of the best landscapes showcasing Myanmar's beautiful countryside.
To many people, traveling by train from Yangon to Mandalay is one of the highlights and the among the top memorable things in their Myanmar trip. If you love traveling by trains and don't mind the time, you should probably give this a try.
Trains leave from Yangon Central station and arrive at Mandalay Central Railway Station. Three trains are running every day, one starts at 6 AM and reaches Mandalay at 9 PM the same day.
This train is ideal if you don't mind spending your day time in journey and want to enjoy the wonderful sceneries on the way.
The other trains are, one, departing at 3 PM and the other at 5 PM, which will reach around 5 AM and 8 AM respectively. These night trains are ideal to save some money on your accommodation at hotels.
You will miss the landscapes of course on these trains. For these nights trains, it is best to book a first-class sleeper coach, which is a better option for a slightly higher price than the seater, which is uncomfortable for a night journey.
The trains are much easier to book these days, and you can book the tickets online on 12goAsia. But you need to book at least a week in advance as they get sold out most of the time because of limited seats. The price of a sleeper seat is around 20 to 30 USD, and an upper-class seat comes at around 18 to 20 USD.
Editor's note: How to reach from Yangon to Inle Lake
Yangon to Mandalay by Bus
Traveling by Yangon to Mandalay by bus is a mid-way option between a train and a flight. The travel time is around 8 to 9 hours, which is almost half the time of train travel.
Most travelers avoided buses for train travel, but the introduction of VIP Air con buses have made traveling by bus from Yangon to Mandalay a popular option these days. Also, taking the night bus is a great way to save your money on a hotel for the night.
There are many bus companies offering services, but the top one along this route is JJ Express Bus. Their seats are better, blankets, water and snacks are provided, and they run on time.
They have two kinds of buses, regular and VIP buses. Both are air-conditioned, have reclining seats and are comfortable. The VIP buses have 2+1 layout though, and have extra leg space and are better.
The price difference between the two is not much, so I would highly recommend you to book VIP buses while traveling in Myanmar if buses are your choice. The VIP buses of JJ express sell out very soon because of their popularity, especially during the peak season. Hence it is better to book a few days in advance.
Buses to Mandalay depart from Aung Mingalar bus station in Yangon, and you will arrive at Kywel Sel Kan station in Mandalay.
Some tips for a pleasant bus journey from Yangon to Mandalay
You can find all the details of Yangon to Mandalay bus on 12go Asia website, where you can check and compare the timings, reviews & prices of all operators. The cost is around 7 to 25 USD per person.
Reach Aung Mingalar Bus Station at least 30 to 45 minutes before the scheduled departure. The bus station is quite huge and it takes time to find out where your bus would come.
The traffic jam in Yangon is too bad, and if you take a public bus to reach the bus station, it takes a lot of time. Local cabs reach faster but are expensive. Either way, it is best to leave early to not miss the bus.
There are many taxis available to get to your hotel at Kywel Sel Kan station, but since it is out of town, they can be expensive if you are alone. Find some people from your bus and try to go in a group to share cab prices.
Editor's note: Best Places to View Sunrise and sunset in Bagan
By Flight
If budget is not your constraint or your time is, then you can fly from Yangon to Mandalay. It takes just an hour to reach and costs around 130 USD per person. You can get better deals if you are booking in advance or flying during the offseason.
Here are some of the airlines that make a trip from Yangon to Bagan – Myanmar National Airlines, Yangon Airways, Air KBZ and Asian Wings Airways.
If you are flying from Yangon to Bagan, make sure to reach Yangon airport early, as it is far away and the traffic in Yangon is bad.
Editor's note: How To Get From Yangon To Bagan in Myanmar?
Yangon to Mandalay by Cab
The most expensive of all the options to get to Mandalay from Yangon is renting a taxi. It takes about 8 to 9 hours to reach and the price starts from 250 USD. If you are traveling in a group and also want to include places to visit on the way or want comfort, you could go for this.
The best way to get better deals is to book your cab through your hotel, as you can strike a bargain as compared to booking via tour agents who usually keep the quotes higher.
By Boat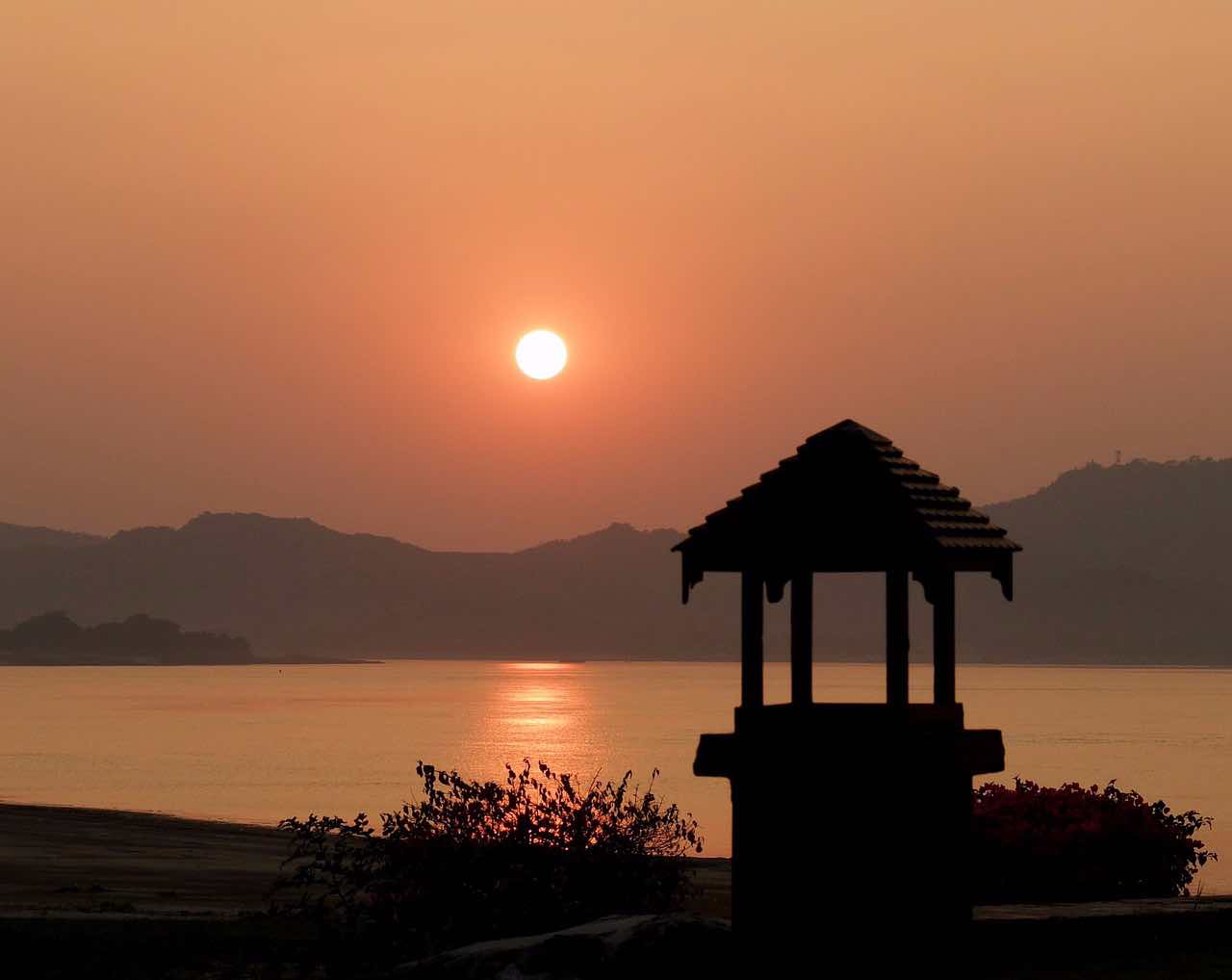 Certainly, the least preferred way of traveling from Yangon to Mandalay is taking a boat. It takes one or more days depending on whether you are opting for a slow boat or speed boats. They make several stops on this very long journey.
They have basic cabins, which are not suitable for long-distance journeys. So if you want some adventure, then, opting for a boat ride is the choice, but otherwise, better to stay away!
OTHER POSTS FROM MYANMAR TO PLAN YOUR TRIP
Ways To Reach Bagan From Yangon in Myanmar
Watching Sunrise & Sunset in Bagan – Here is how to do it in 2019
A complete guide to Hpa An, Your Offbeat Myanmar Experience
Crossing Thailand-Myanmar By Land – Here is a complete guide to do it
Pin this post to read later!