I am writing this from a cafe in Langkawi, Malaysia, by the beach and the view is soothing. The weather has surprisingly turned pleasant today, and that's also why I am out, after retreating indoors for the past few days in the afternoon, since it was too hot.
It's been over 2 years since I started blogging, and I had skipped the ritual of writing an annual recap post for two reasons – I am too lazy and didn't find the motivation to put it on my blog. But this year I have finally decided to write. I have put my thoughts into three different categories or labels as I couldn't think of any other way.
  Travel
I have been actively  traveling for over 3 years now, mostly alone, and two out of these were after I quit my full-time job. Considering these years, 2017 was the best of all. I travelled for over 6 months in total, excluding the ones that I missed or said no. In these months, I traveled to 4 countries and many destinations in India in the north and the south and discovered my love for Goa, which I visited 4 times (and you'll probably see me more in Goa this year too!)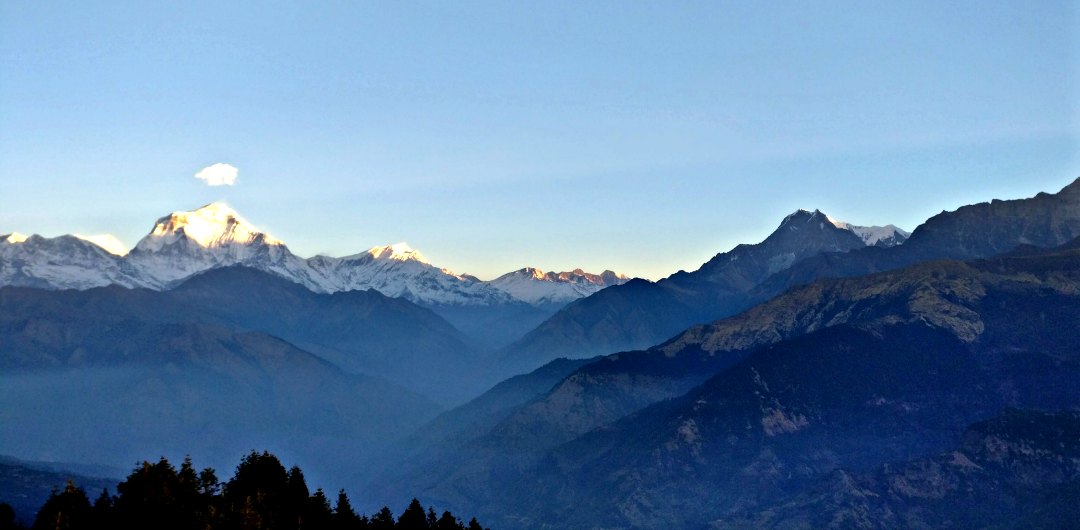 My year started with two week-long trips to Goa, which was followed by a press trip to Nepal, where I trekked to Ghorepani Hills and was elated to see the Annapurna mountains of the Himalayas. I continued in India after Nepal to volunteer with Zostel in Himachal for over 6 weeks.
I had volunteered only for a few days before, and this was the longest and I enjoyed it throughout. I learnt about hostels and picked up new skills, apart from meeting many people that loaded me with stories from different walks of life. After many awkward interactions,  the introvert in me loosened up a bit eventually.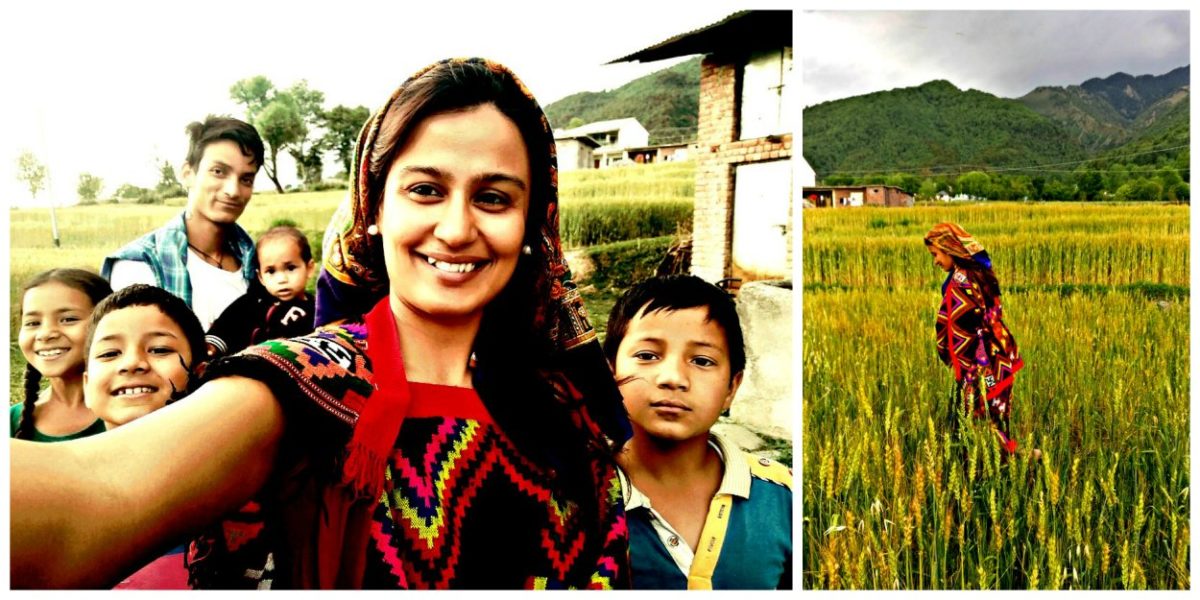 I explored other parts of Himachal after volunteering, heading to Mcleod Ganj, Dharamshala, and Kangra. I couldn't go to Spiti or Ladakh, both of which have remained top on my list of places for long now as the weather wasn't right and they were shut. My next stop was in Jammu, and I visited Vaishno Devi shrine as well.
I was supposed to head to Kashmir from Jammu, but I received mixed suggestions about traveling alone at that time as the entry city Srinagar was tensed because of an unrest. So I was disappointed but had to let the plan drop. I headed home after 13 weeks or slightly more than 3 months.
This has been my longest time on the road so far, and it was an insightful experience. I enjoyed most of the time being alone and didn't encounter any extremely dangerous situations, but it wasn't easy either. I took this step to test the waters, to see how far would I go and how long would I love to be on the road.
Because apparently, my travel pattern changed after I quit my full-time job. One of the reasons I quit was the fixed annual leaves. When I didn't have that struggle anymore, I wanted to experiment with my travel style and lifestyle in general. But I didn't get the full chance to figure out in 2016. So I made this long sojourn in 2017 and figured that I do like traveling slow and for longer durations. Well, I cannot say right now whether this is how it would be forever, but I am always game for experiments!
It was the second week of May that I arrived, and I took up a few short trips later in South India including Conoor, Munnar, Ooty and also went back to Goa. I collaborated with brands on these trips, and it was both work and pleasure all the way.
In July, I was on cloud nine when I discovered that I was one of the bloggers to be selected for the highest bloggers meet in Khardung La. But destiny had other plans, and I had to withdraw from participation, which made me unhappy. Apart from the chance to go in the record books, this would have been a perfect opportunity to meet some of the bloggers that I have been interacting online but haven't met yet.
I had to forgo a few other press trips this year, and some collaborations that would have taken me to beautiful places. A few because I couldn't relate to my brand and others simply because the timing wasn't right. But I have learnt that these things are a part of my job. I might not be able to make it all the time as life comes in the way of things and I have to accept that.
It was mostly outside India during the second half of the year. I headed to Goa once more for over a week before starting my second longest trip of the year. I started from Malaysia, where I wandered in Kuala Lumpur for some days before heading to Vietnam for 3 weeks. I fell in love with the country – the diversity, food, mountains and the people.
From riding the ATV to hiking in the national park to driving all day to almost make it to Hai Van Pass in central Vietnam, it was adventure and fun all the way. I was lucky to be spared by the fury of the storms and the rain that flooded many cities including Hoi An and Ho Chi Minh.
It was all just mountains and me next, in Laos, where simplicity and elegance were at best everywhere. I traveled from north to the south starting from Luang Prabang and ending in the capital Vientiane checking Viang Chiang. Close to 2 weeks passed like a breeze in Laos despite the laid-back feel in the country.
Just after 7 weeks in these countries, I ended 2017 with Malaysia again, and this country is also the start of 2018. I traveled as a backpacker for most of the time, and sleeping in the airports, bus stands, railway station, hitchhiking, volunteering, and did anything else that would come my way on the road. I am learning to frugally travel every year with each trip, and things got better this year.
Work
2017 was the year my blog transitioned to the next level in terms of opportunities, growth and recognition. This whole journey to me as a travel blogger/travel writer has been a learning every day, and I am still picking up and strengthening skills, which were scary and uncomfortable in the beginning. But I have dived into this head-front now, and it doesn't look as scary as before.
My readers grew from the faces and people I know to total strangers, which were the first signs of positive change in the beginning of the year. Thankfully, this only got better over the year, and the curve has been going up so far, but I have a long way to go.
My website received the highest readership ever in the week of March. The open letter to the parents of India on why the daughters must travel solo 'went viral' to put in the Internet lingo, which I hadn't expected at all. I was happy when Youth Ki Awaaz agreed to republish it, but became happier when it did well there, gathering over 28k shares, with women and young girls writing to me about their fears, thoughts or their lives in general. I loved reading them and interacting with my readers, one of the many things that I love about blogging. Later, a HuffPost editor from the US approached me and she republished in the US region of HuffPost.
You can read the post here: An Open Letter to Indian Parents – Why You Should Let Your Daughter Travel Solo At Least Once
This was also the most read article on my website until recently when my other posts including the travel guides took over, but this piece was the one I enjoyed writing the most this year and is close to my heart.
I was invited by the United Nations India officials to apply for the national award for women that are breaking the glass ceiling – an effort by the UN to recognize and facilitate women from India who have been making a difference in this world in their chosen paths. Of course, I didn't win the award, but I felt happy to be just invited to participate. Because some people believed that my writing had made a difference.
Some of the posts got featured by tourism boards, including Goa tourism that featured and promoted my posts. Overall, these were my best blog posts of the year (in no particular order)
India
Offbeat Goa Travel Guide – Your One Stop Guide For Undiscovered Goa
Backpacker Beaches in Goa – Your Complete Guide To Goa's Off-Centre Beaches
A Backpacker's Travel Guide to McLeod Ganj & Dharamshala
Fort Tiracol – When I Drove To The Northern Most Place of Goa
10 Things To Do in Bir, Himachal
International
Hue – Discovering A Slice of China in Vietnam
15 Top Things to do in Pokhara, Nepal – A Travel Guide
Open Cremation at Pashupatinath Temple – A Gravely Encounter in Kathmandu
Nagarkot, Nepal – Exploring The Villages in the Himalayan Valley
Collaborations/Features
I didn't take being published in bylines seriously this year. I contributed to many publications, but I didn't focus on approaching publications as much as I had thought. This year, I hope to make it more publications and as well as in print, which I have been looking forward.
You can read my published work here
The Solo Globetrotter was featured as one of the top blogs in Solo female travel category by Holidify. The website also got featured amongst the top 100 solo travel blogs worldwide. I was interviewed by Stayzilla, Bong Yatra and Trell, where I shared my journeys as a solo traveler and a blogger. You can have a look at them here.
I worked with many brands this year, again a lot more than I had the previous year, and obviously, I want to continue collaborating with more and more brands this year as well.
Life
This was the most difficult part to write because I realised when penning this post that I have hardly spoken about my life as a regular girl, apart from that of a travel blogger. Maybe because I am not comfortable sharing my deepest thoughts or my life. But I realized that the readers ought to know the girl behind The Solo Globetrotter. I think it's time for me to come out of my shell, and I am taking baby steps with this post.
Also, I started getting questions from you, the readers, and from people in general that I met or connected with me online, and these days it has become a regular. Some of them are related to solo travel, and many about how I manage to travel. I am going to write a detailed post in the coming days, but for now, it is about 2017.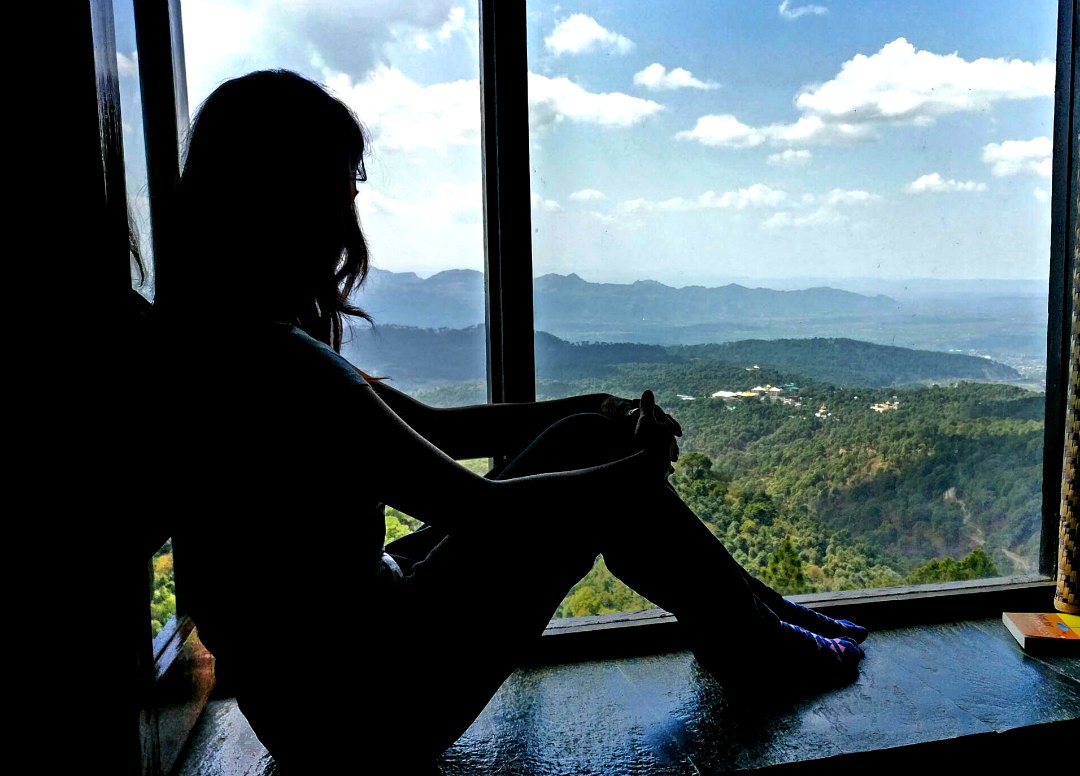 Until now in this post, I wrote about all the positive things of the year in the world of travel and blogging, as that's what I chose to share. Because negativity is something that I don't wish to project anywhere. But life or truth is not always rosy, right?
Quitting my well-paid full-time job that I didn't like was the most challenging thing that I had done. Or that's what I thought then. But life threw challenges to a whole new level that I'd not known before. I made some mistakes, took a few decisions off the path, which many considered insane and even said it aloud. I lost people that were my world and had to let go of the things that I couldn't change. I fought depression, tears and sleepless nights that became a routine, feeling like a warrior in this battlefield called life.
And it didn't stop there. I had taken my health for granted, completely forgetting to take care of myself dealing with life, and ill-health hit me. Working for long hours with no breaks or sleep or a healthy diet took its toll finally. I kept traveling and doing things, but was forced to take a pause and introspect everything, which made me question my life's choices, including the profession that I chose out of my passion.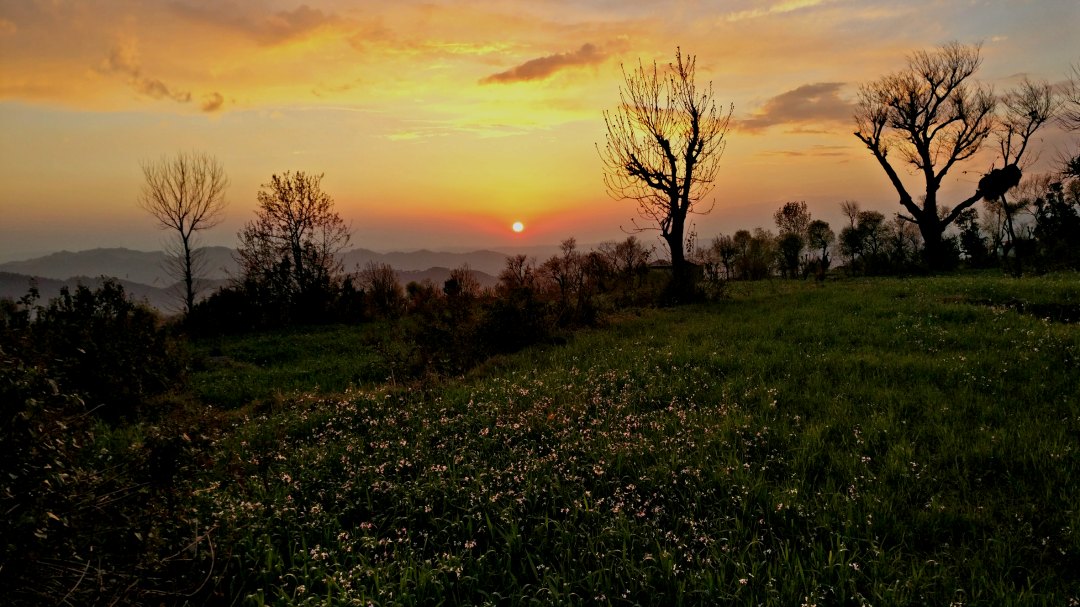 Not seeing monthly paychecks steadily prepares you for many things that you wouldn't imagine considering otherwise, but the instability can cause demotivation from time to time, sometimes to the verge of making you think that you are crazy, crushing your morale. Plus, multiply that into ten folds when you are the boss, and there is none to push you. And, I had many such moments of mine. But 2017 was probably when I learnt to embrace it as one of my occupational hazards, and I think I would deal things better this year.
It is tough managing hundreds of things alone and running them. But hard work is the only way I know (and learning to work smart), and I love the things that I do – traveling & writing, and they propel me every day, and I know that I wouldn't trade this for anything.
And above all, you, the readers have been my constant strength, inspiration and support, and I thank you for all these. Please continue to do the same.
Looking Forward
I don't plan travel well in advance and hence can't speak of travels at this point for the year 2018. But I have many things planned for the year for blogging. I have tons of stories to be written, and I will roll them out this year. Plus, you'll see more of the person behind The Solo Globetrotter. And the other thing that you'll see that you have been asking would be the travel videos – Again, so many videos that need editing to be done.
That's all for now from my side. Stay put on my journeys and let me know your thoughts! As always, your thoughts inspire me! Wish You a Happy New Year!
Share the Love. Pin this Post!