Looking for the best things to do in Zakopane? You are in the right place! While Krakow may be the most popular destination in Poland, close to this city lies the winter capital, Zakopane.
Nestling at the foot of the majestic Tatra Mountain Range, this enchanting city is one of the best places that should be on your itinerary. Whether you are traveling in winter or summer, there are many amazing things to do in Zakopane.
From hiking to funicular rides to museums to delicious Polish food, there are plenty of Zakopane things to do, something for every kind of traveler.
Without much ado, keep scrolling further to know everything in this ultimate list of things to do in Zakopane.
TOP THINGS TO DO IN ZAKOPANE
TASTE LOCAL CHEESE OSCYPECK
One of the unmissable things to do in Zakopane is to try the local special delicacy, Oscypek.
This delicious salted cheese, made of smoked sheep's and goat's milk from the highlands of the mountains around, is the proud invention of this gorgeous town.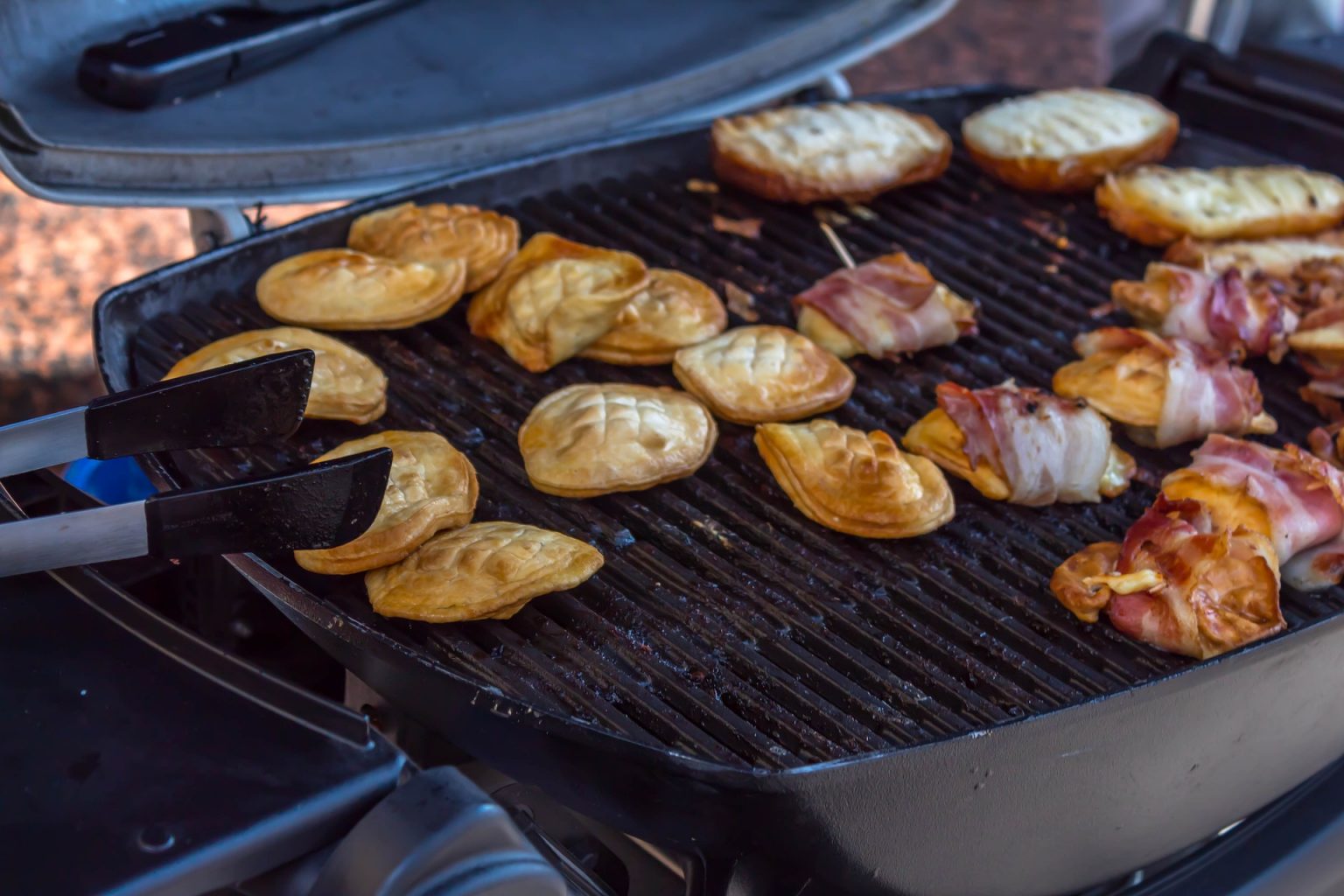 Although you can find Oscypek is various cities in Poland, you should try it here, in its city of origin!
The history of Oscypek dates back to the 14th century. It is a part of the staple food of the locals, and you can try them with cranberries, bacon, sausages and or just the cheese itself, as a snack or breakfast too.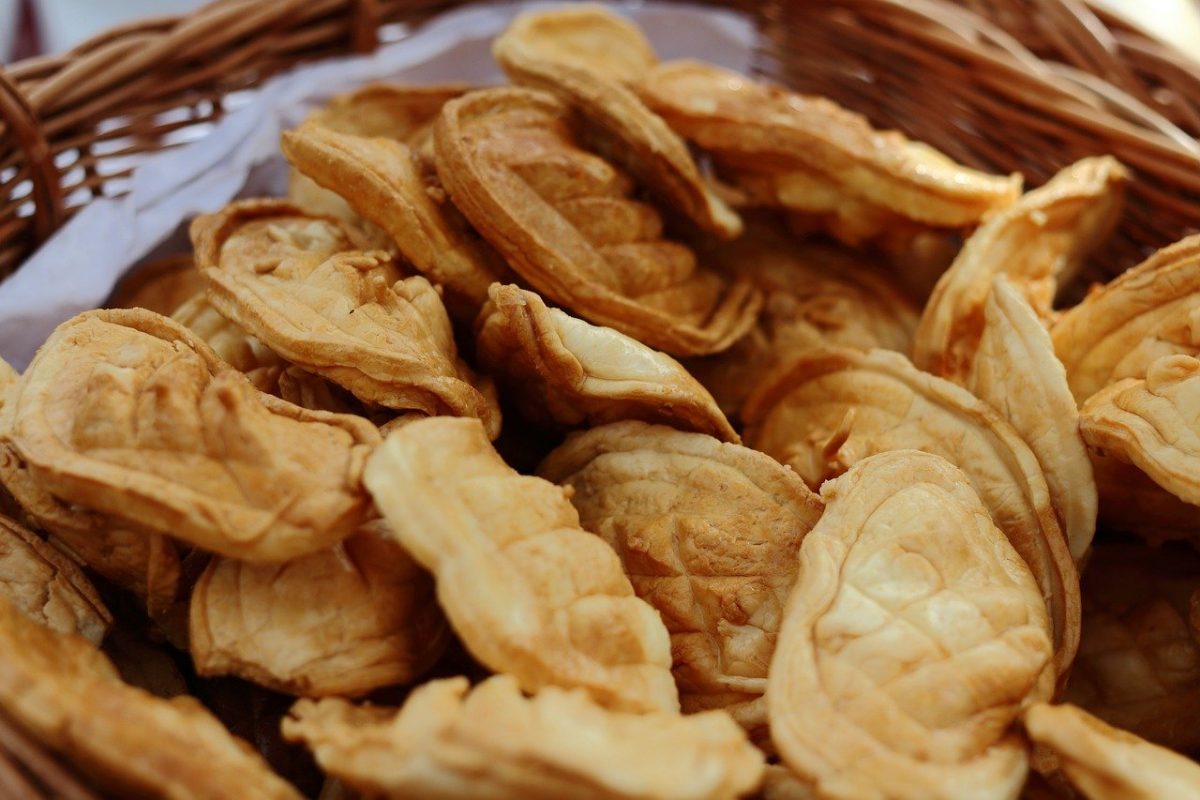 If you love cheese like me, you will fall in love with Oscypek, which tastes smoky with a tinge of salt, and is carved into various designs and sold in small shops and carts on the streets of Zakopane.
LEARN HOW THE CHEESE IS MADE
If you want to know how Oscypek is prepared, then even better than just getting to taste, right?
All you have to do is get a bit outside the town where you will find many wooden houses amidst the fields where you can visit to watch how the cheese is traditionally prepared and designed on moulds.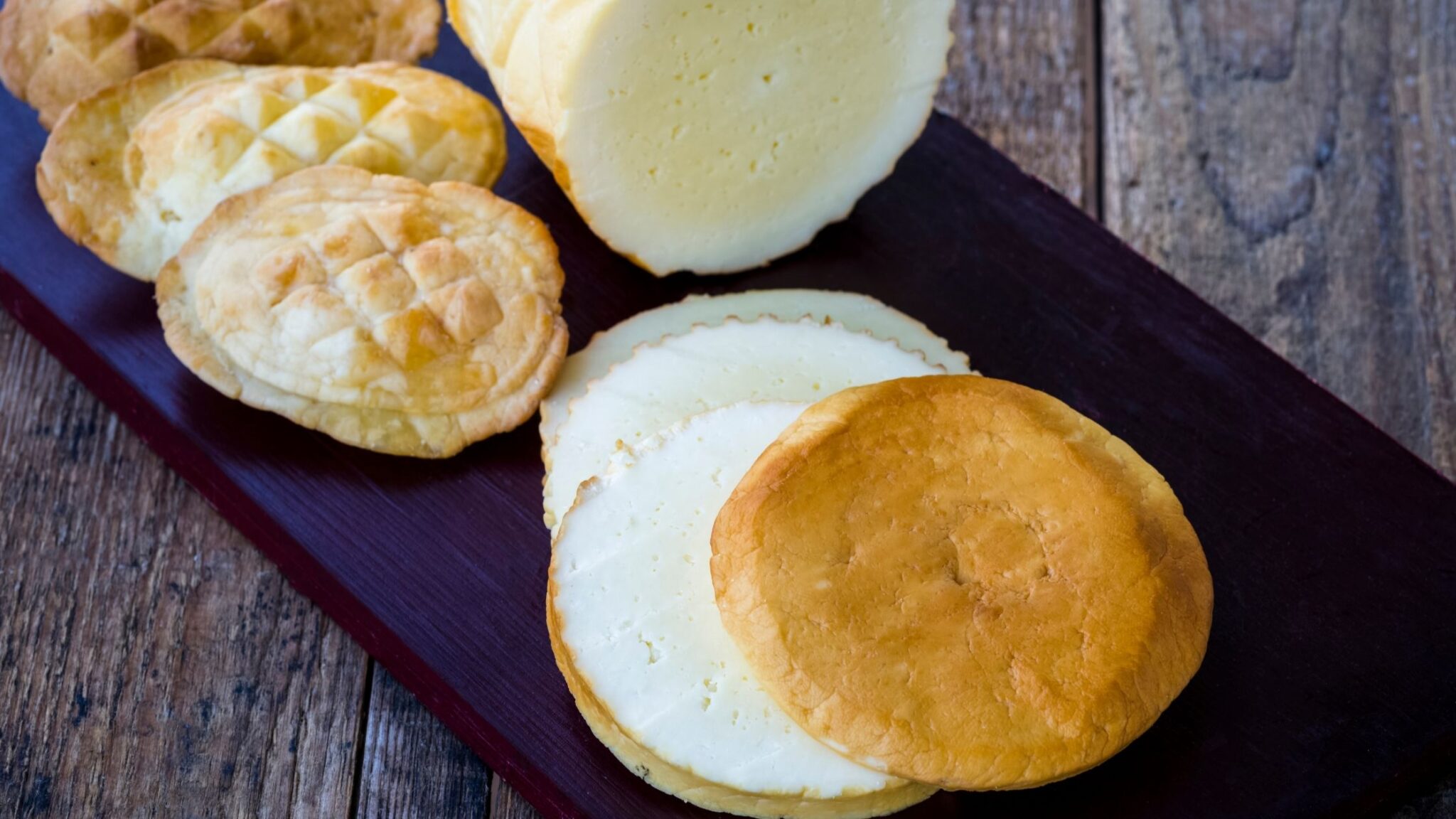 I'd highly recommend joining a guided local cheese-making tour because learning about the cheese culture is one of the best things to do in Zakopane.
Also, try this guided food tour in Zakopane to taste other local delicacies with the experts.
STROLL ON ZAKOPANE'S MOST FAMOUS STREET
One of the top things to do in Zakopane is strolling on its main street Krupowki, which is the heart of the town. This pedestrians-only street stretches for over a kilometre, beginning at the starting point of the Gubalowka funicular ride station.
Whether you are here in Zakopane in winter or in Zakopane in summer, you will find this street bustling with locals and tourists shopping, dining at many amazing restaurants and bars or unwinding in those adorable cafes.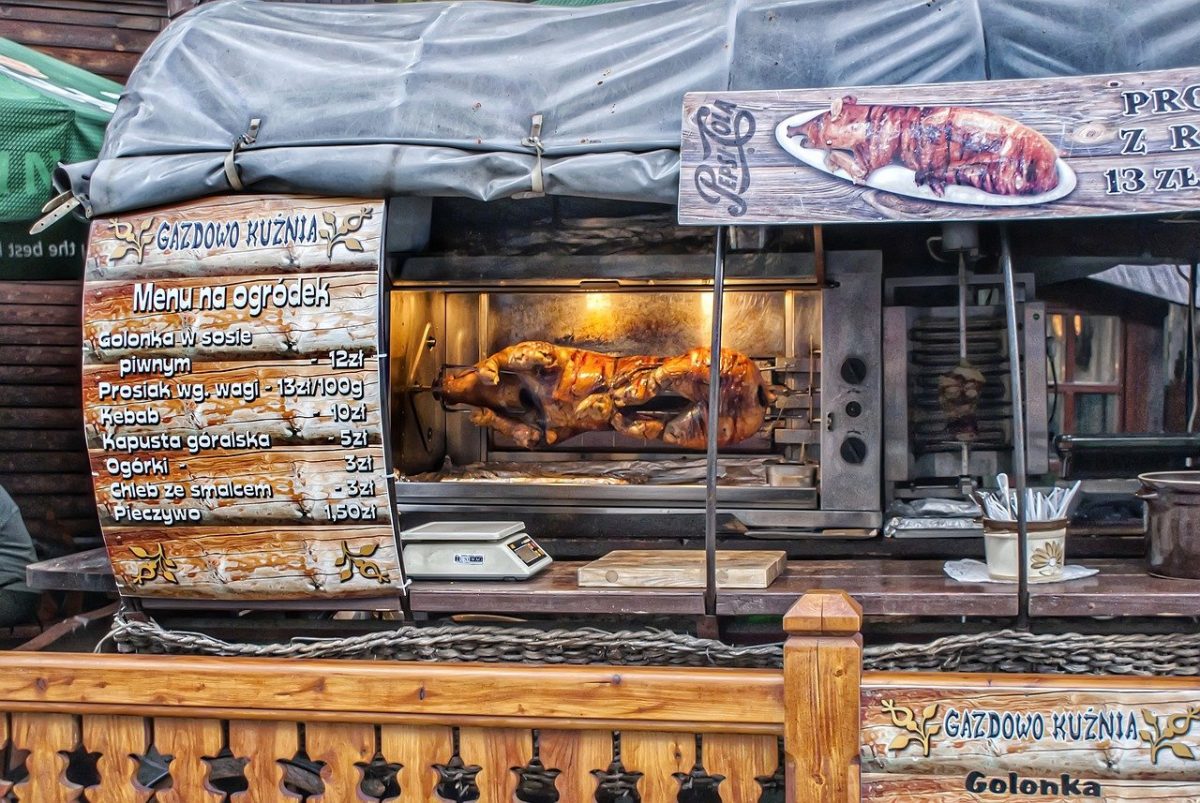 Local band performances and musical events will entertain you at night in the bars and restaurants.
Krupowki is the best place for people-watching and soaking in the charm of this town. Try some of the best sausages, soups and bread on this street. You can witness musical performances by the local artists.
If you are in Poland for Christmas, you will find an additional Christmas market with decorated wooden chalets, Christmas trees, carols, food shops, rides, and more. The street will be transformed into an enchanting Yuletide paradise.
Among the local souvenirs you should buy are Tatra handicrafts, wooden toys, glass products decorated with hand-made paintings, and winter/summer clothes.
As mentioned earlier, Krupówki street is where you should also try Oscypek, which comes in all shapes and sizes.
Recommended: Krakow: Zakopane Day Trip with Hot Springs and Hotel Pickup
CHECK OUT THE UNIQUE ARCHITECTURE
Zakopane is famous for its wooden houses and buildings that have tiered architecture. One of the unique things to do in Zakopane is to notice these cute houses with patios decorated with flower pots.
As you wander through the town, you will notice that many homes, restaurants, and even churches are built in this unique style of Zakopane wooden architecture.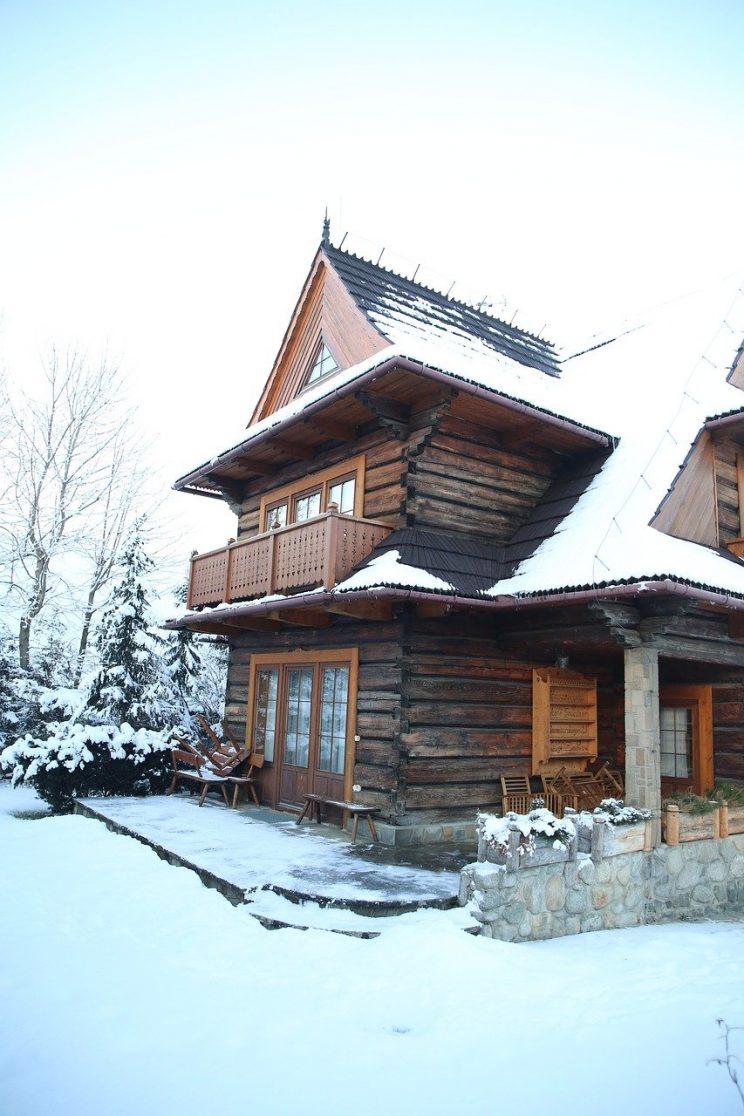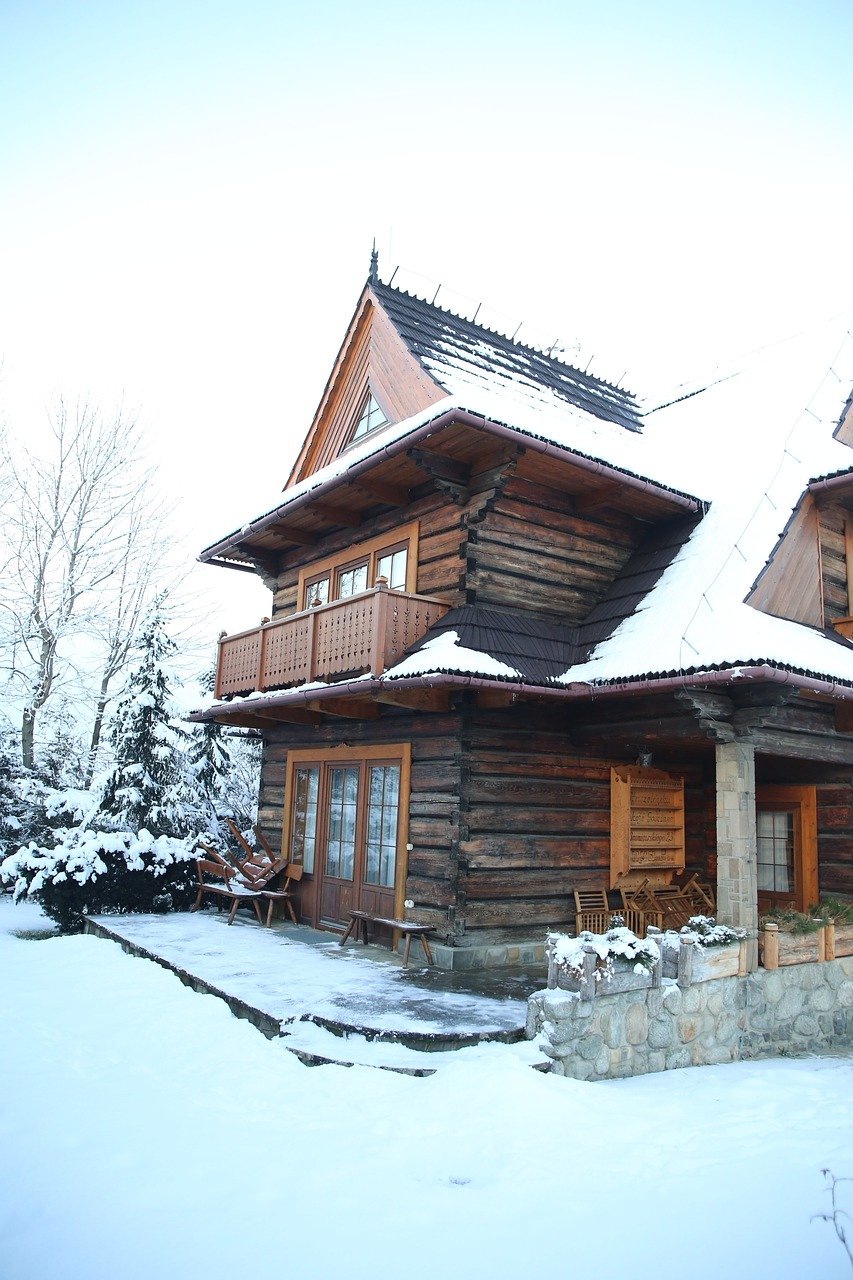 The history of these wooden buildings date back to the early 19th-century, as Stanislaw Witkiewicz, a renowned Polish architect is credited with the creation of this style and is the trademark style in the Podhale region.
Zakopane style houses and villas are especially sought throughout Poland and also in Europe, and I's recommend you to stay in one such wooden chalet.
TAKE A CABLE CAR RIDE
One of the most beautiful things to do in Zakopane is to admire the panoramic bird views of the town surrounded by the magnificent Tatra.
You shouldn't miss any chance to enjoy these splendid views, and one of them involves taking a cable car ride to the top of Mount Kasprowy Wierch.
Recommended: Zakopane Full-Day Trip from Krakow with Cable Car Ride
Did you know? Kasprowy Wierch is home to the highest ski resort in Poland.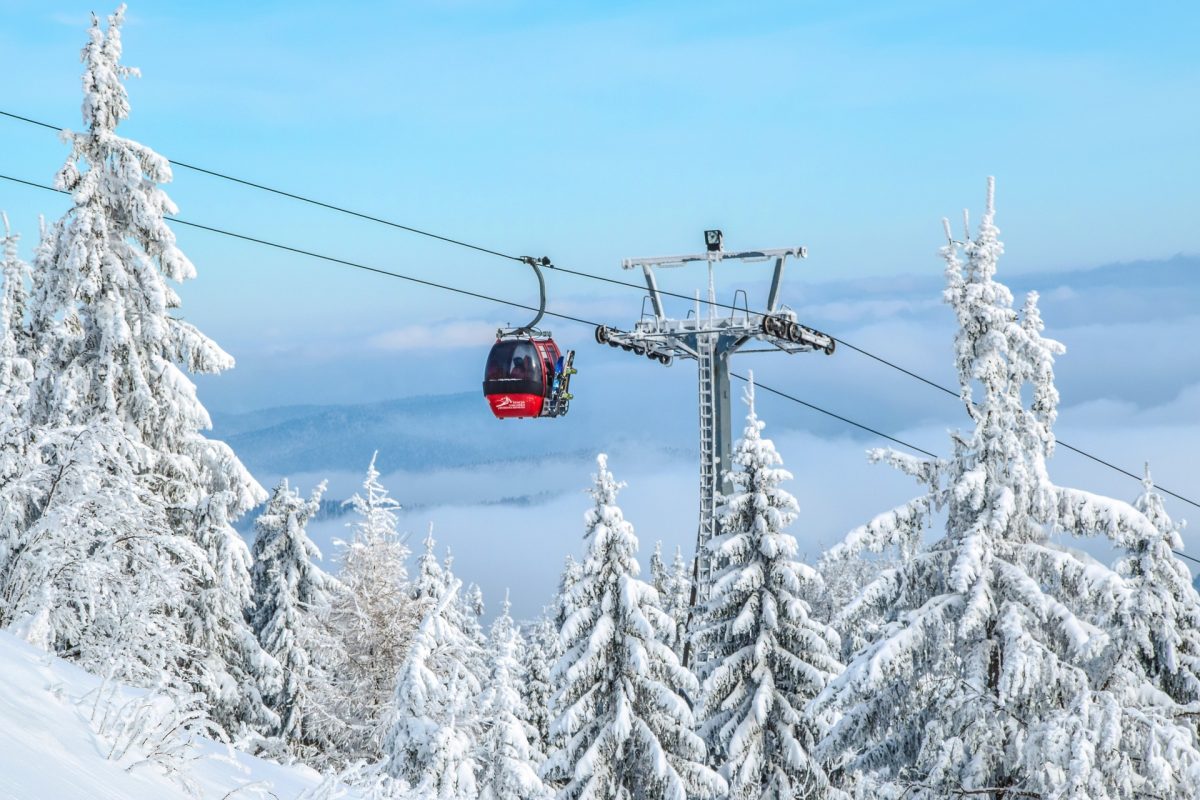 Whether you are visiting Zakopane during the peak winter season or you are in Zakopane in summer, you should take a ride to Mount Kasprowy and spend some time as both seasons are ideal and offer different experiences.
If you are wondering what to do in Zakopane with kids, this trip will best for them.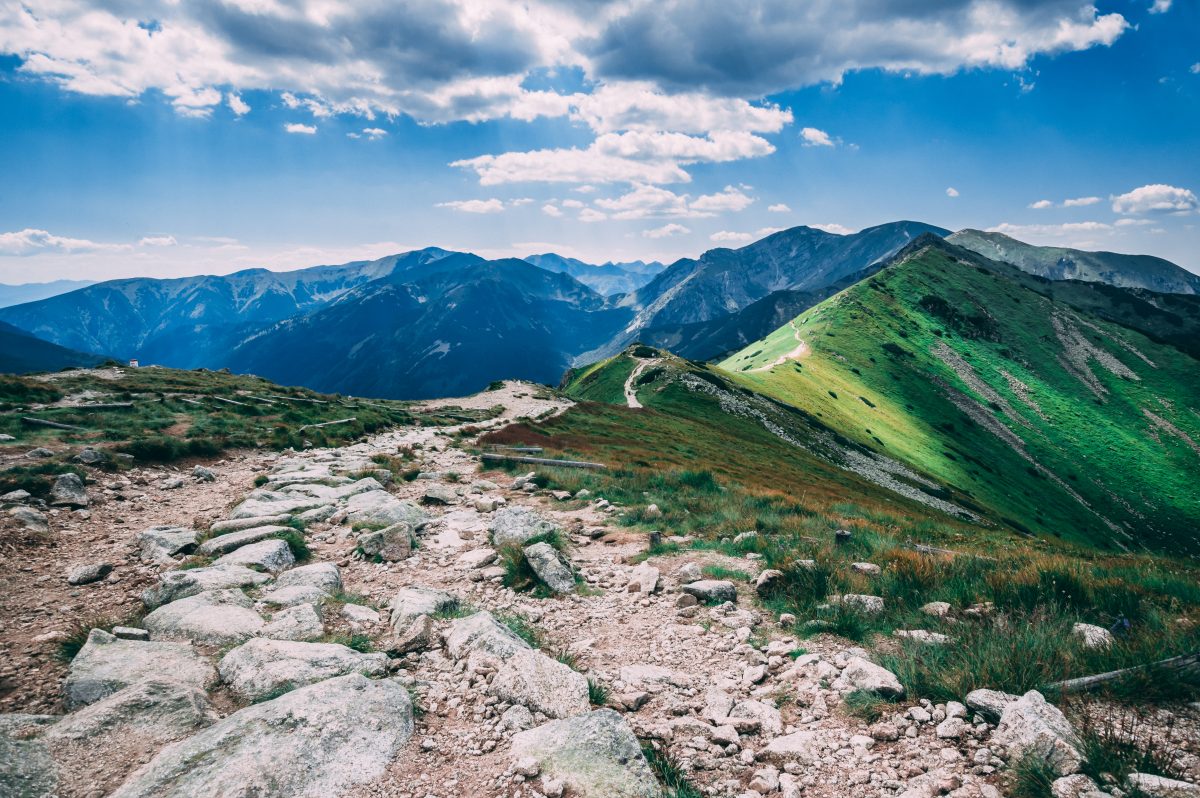 In winter, you can enjoy skiing and snowboarding on Mount Kasprowy. The Gasienicowa and Goryczkowa, the two popular ski runs, are the only alpine-style slopes in the country, ideal for an advanced skier.
Since the funicular ride to Gubalowka is among the top Zakopane attractions, you can alternatively head to Kasprowy if you prefer fewer crowds. However, I'd recommend giving both a try if you have time!
GET TO THE TOP OF GUBALOWKA MOUNTAINS
Just a five-minute funicular ride from the centre will take you to one of the top things to do in Zakopane – visiting Gubalowka Mountain.
As much as the place, this super short ride to the top is a beautiful ascend as you see the dense forests below and the mountain peaks around on your way up to the top.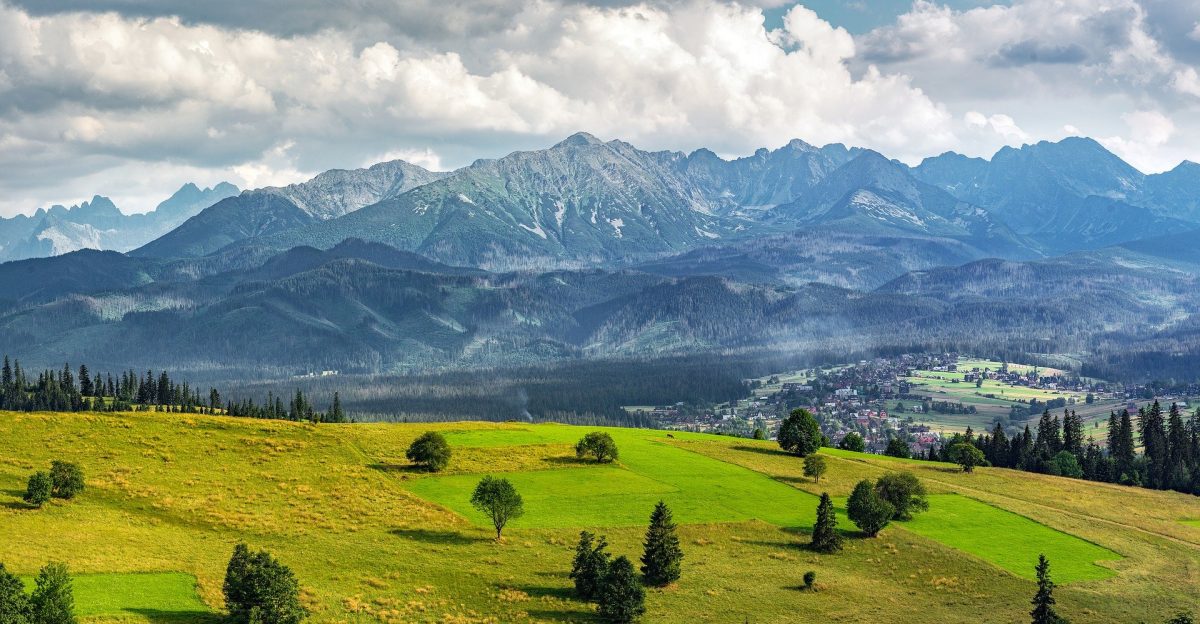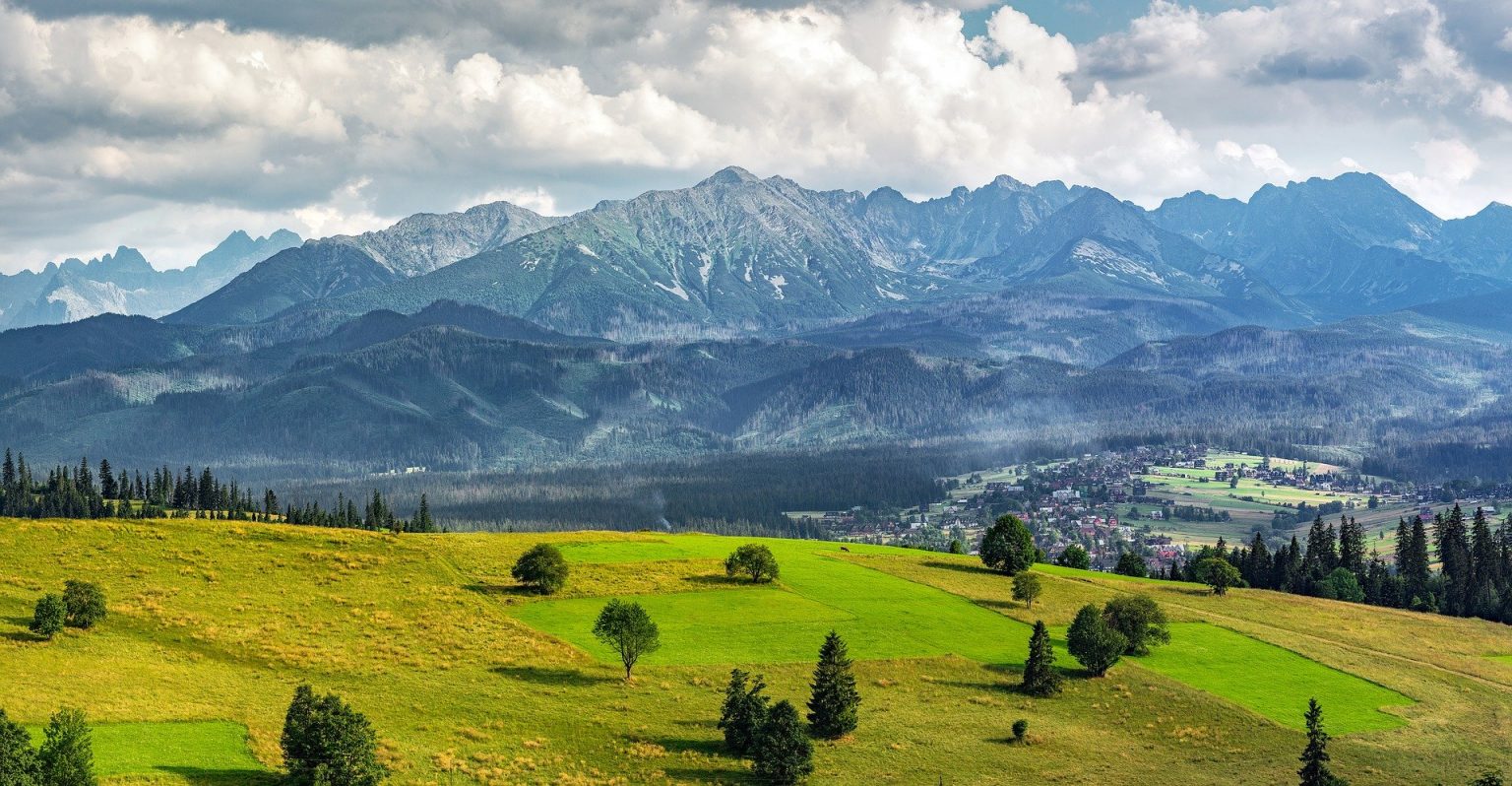 Located at over 1100 meters, Gubałówka offers dramatic views of the town and the surrounding Tatra mountains. It is a part of the Tatra National Park.
You can check out the decked terrace, where you will find many cafes and restaurants to buy some food and drink for the company as you sit to soak in the blissful views.
Since it is a popular attraction, expect to encounter a lot of street food, from sausages to soups. Take a walk amidst the market to check out handicrafts and souvenirs.
Many trails for hikers start from Gubalowka, ideal to enjoy the outdoors in summer. In winter, you can ski or rent a snowboard.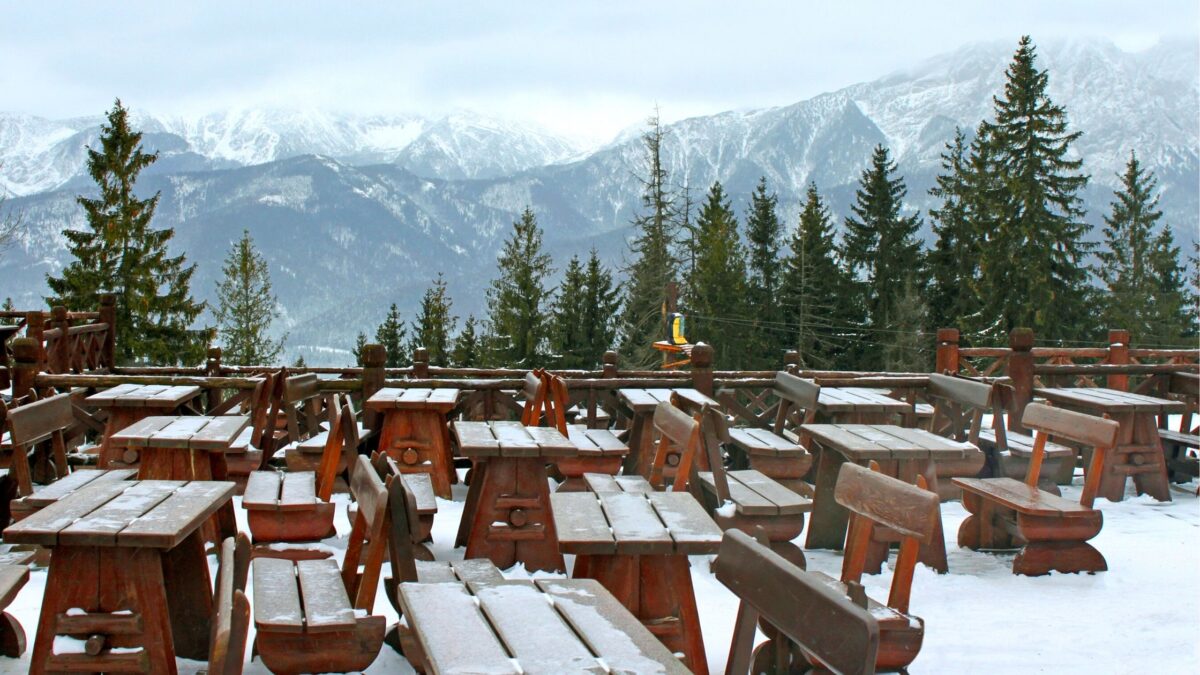 If you plan to visit Zakopane from Krakow as a day trip, I'd recommend you book this epic guided tour that involves a cable car ride to the top of Gubalowka Mountain. 
This excellent private tour is worth every penny, as you can also visit Chocholow village and relax in the thermal pools on your way back.
Recommended: Kraków: Zakopane Tour with Thermal Pool
TRY TASTY POLISH DELICACIES AND DRINKS
Unlike the other regions of Poland, the cuisine of the Tatra region is known for its copious amounts of calories, especially large fat content.
This is one of the reasons why Oscypek cheese is a staple food. Consuming high-calorie foods is a tradition dating to the 14th century when farmers around the mountains had to endure the harsh weather and work long hours outdoors.
Some of the delicious food of Tatra has been passed on to many generations in Zakopane, so you can throw your diet out of the window (it's a holiday, after all!) and indulge in the tasty delicacies.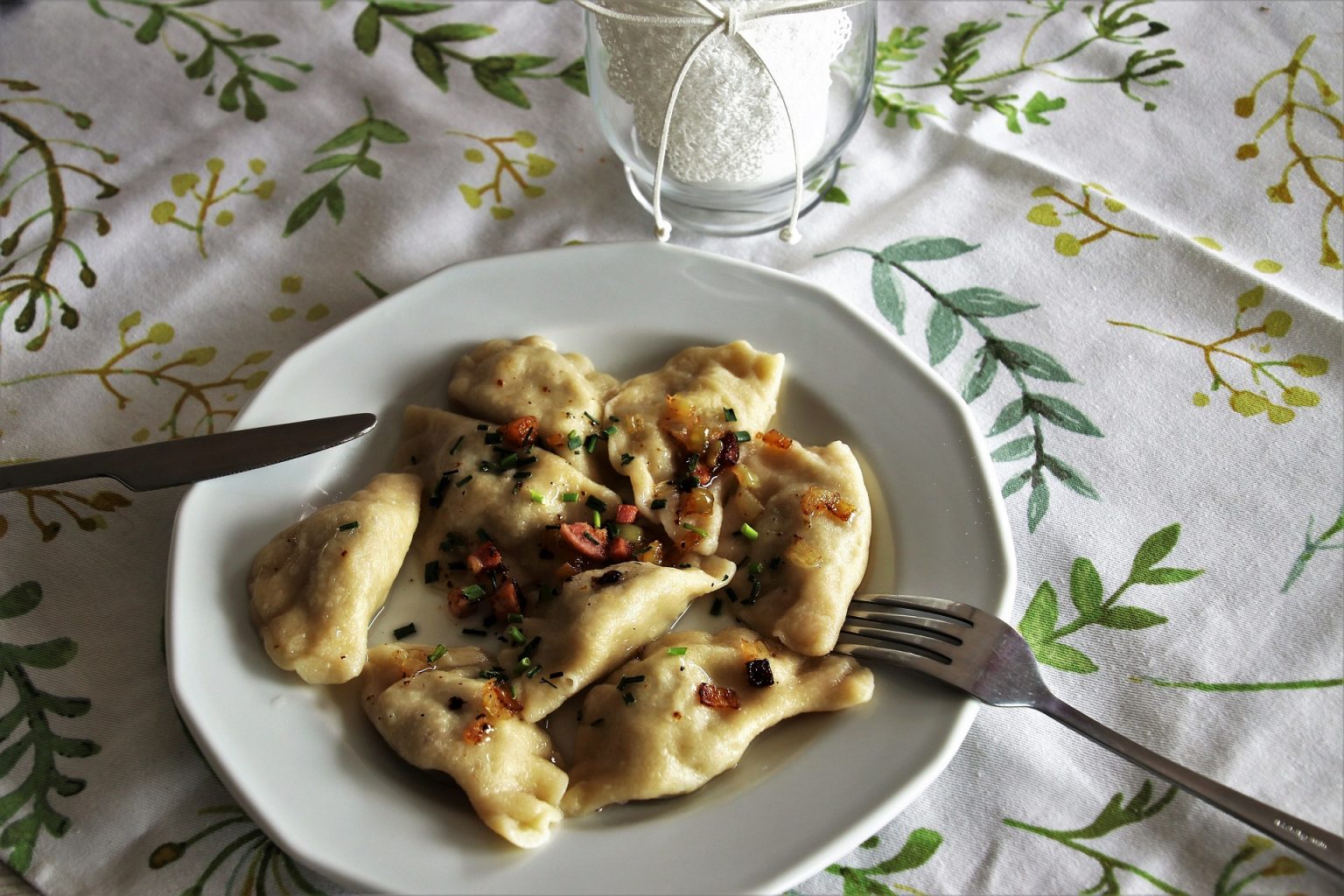 Poland is known for its ultimate soups, and Zakopane is no exception. Try two specialities, Zurek – the traditional Polish soup and Kwaśnica, made of meat, served with mashed potatoes or bread.
Also, try the different types of cakes and special potato dumplings served with sour cream.
The restaurants on Krupówki street are awesome, but they are catered towards tourists. For a more authentic experience, try these Polish delicacies in one of the milk bars.
Join this beer tasting tour in Zakopane for an absolute fun experience.
LEARN ZAKOPANE'S HERITAGE ON A WALKING TOUR
The best way to experience and explore the city's culture, traditions and history is by signing up for a walking tour. What better than a local to get you through the heart of Zakopane?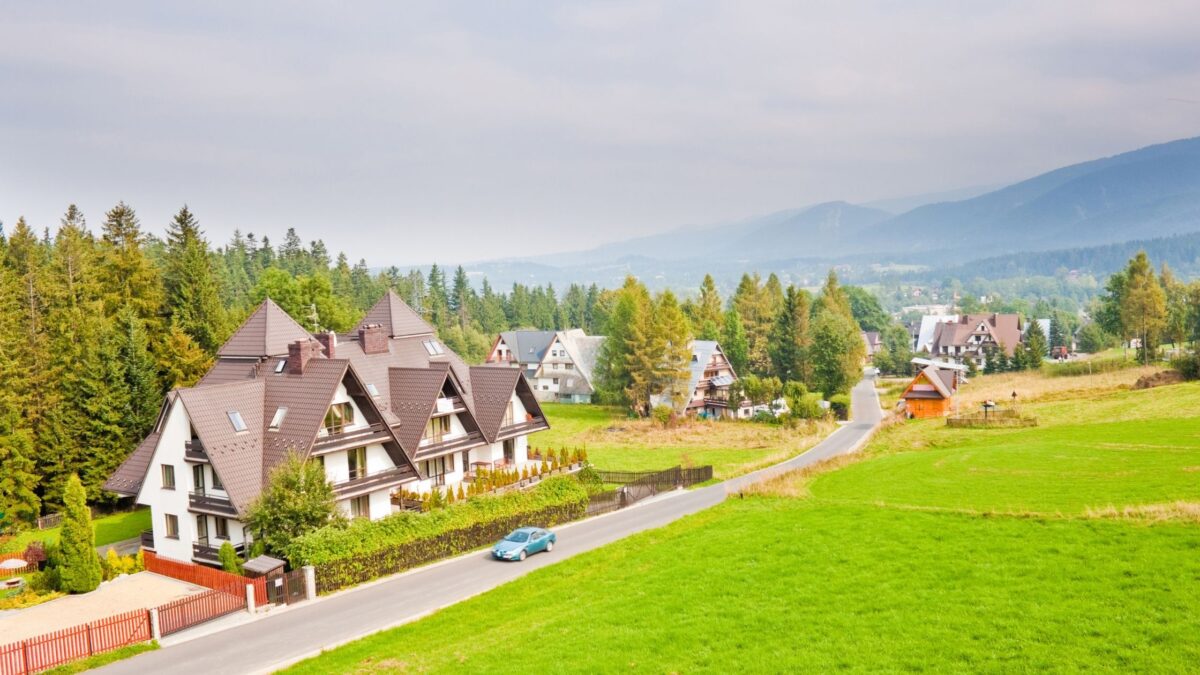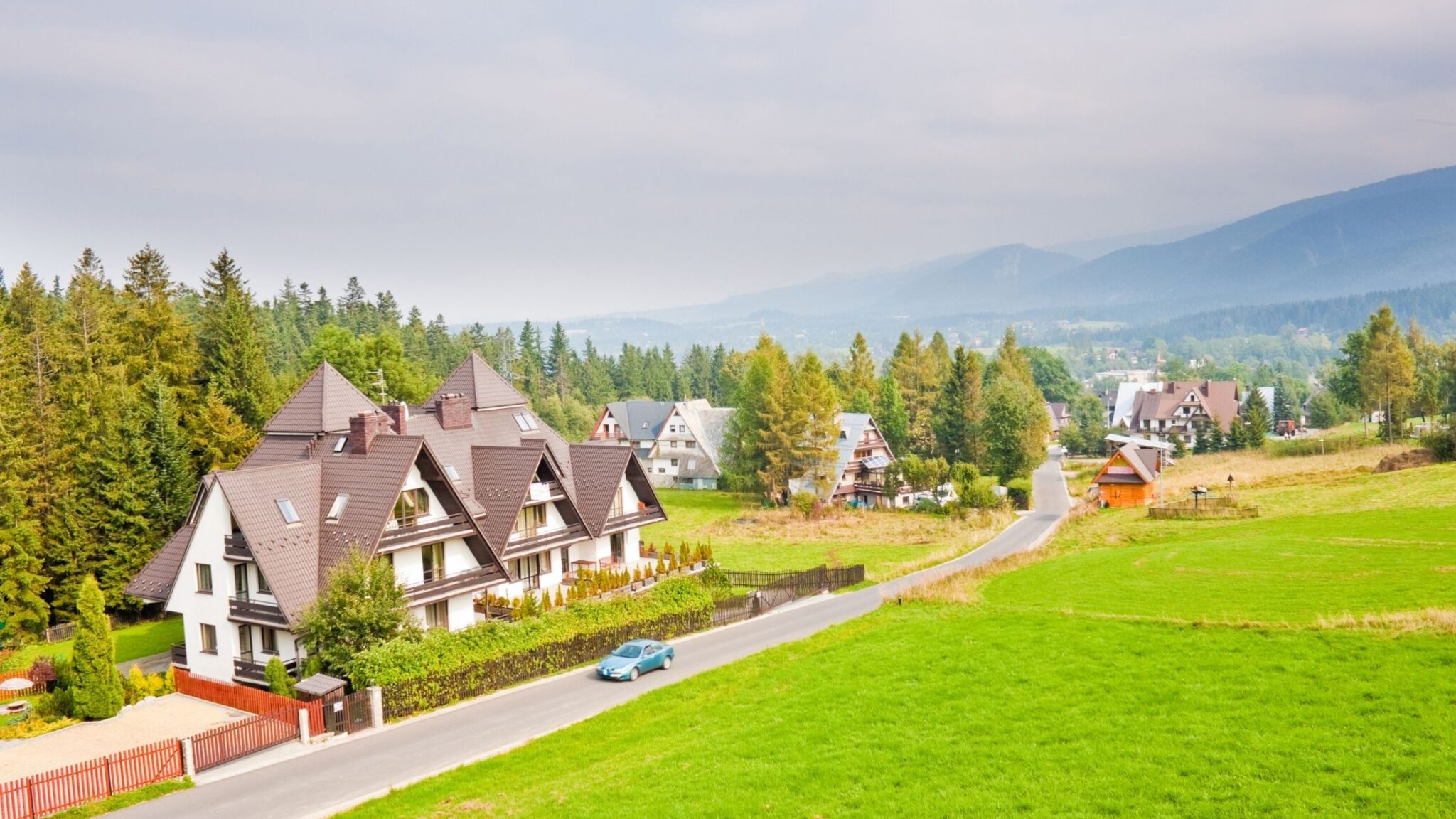 Whether it is the rich ancient history of Zakopane or the culture and traditions of people in the Tatra mountains or learning about cheese, skiing, or pretty wooden huts, one of the best things to do in Zakopane is joining a guided walking tour.
RELAX IN THE THERMAL SPAS
One of the perks of traveling in the mountains is the many beautiful natural hot springs rich in minerals that you can enjoy. Imagine being surrounded by surreal views in pretty villages and unwinding in one of the thermal baths – your idea of holiday bliss?
If you are nodding with me, then one of the items on the list of must things to do in Zakopane should be thermal baths hopping.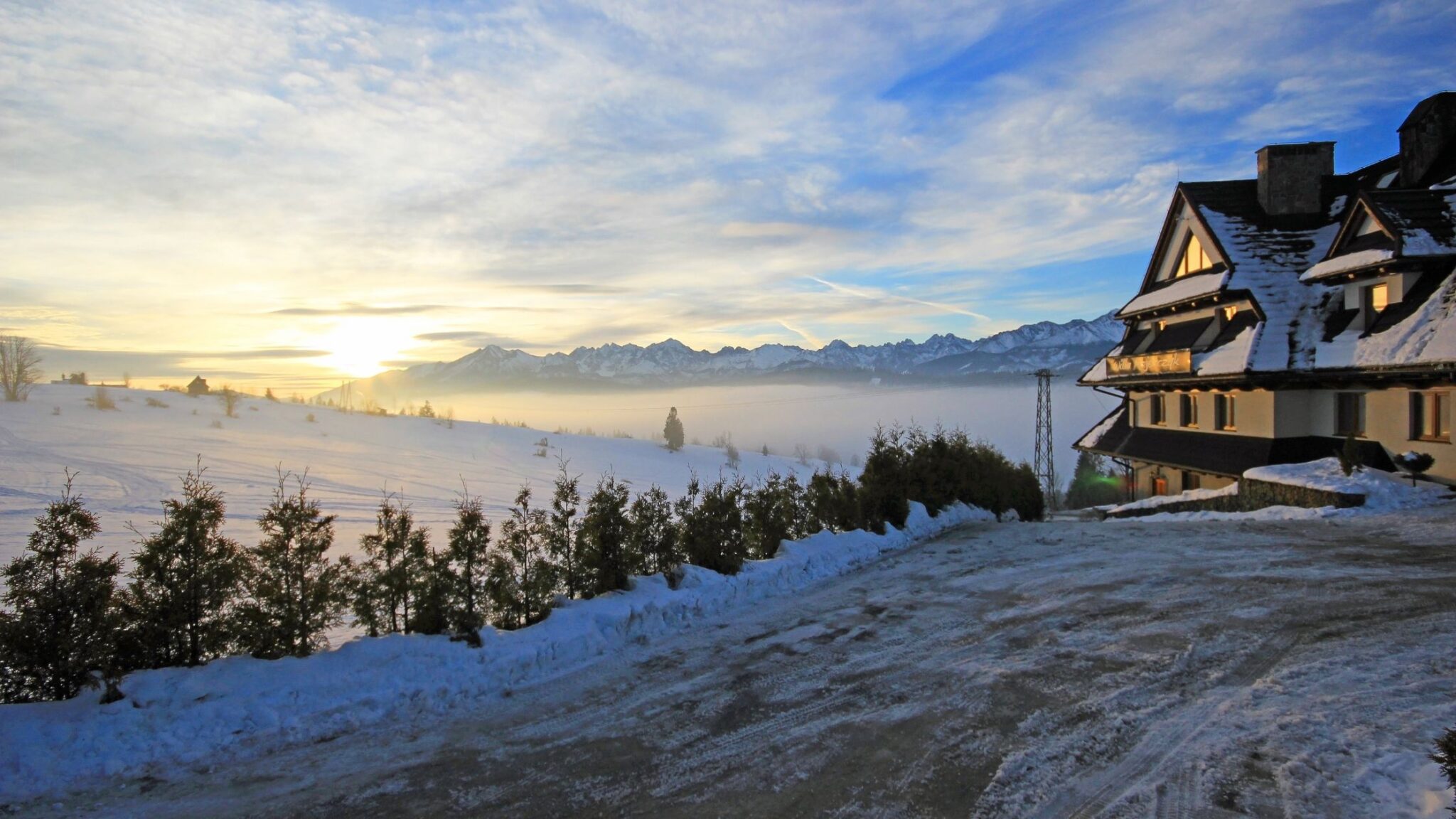 Among the most famous thermal spas in Zakopane is Terma Bukowina, located in Bukowina Tatrzańska village, which is around 25 minutes from Zakopane
Other lovely thermal spas are in Chocholow, Szaflary, and Białka Tatrzańska – one of the enchanting villages in the Tatra mountains.
How about combining a day of skiing and thermal baths? Book this tour which gives you access to both at reasonable prices.
Recommended: From Krakow: Zakopane Tour and Hot Springs with Hotel Pickup
PLAN A TRIP TO THE NEARBY POST-CARD PERFECT VILLAGES
One of the best things about the gorgeous mountains is the valleys that are home to secluded enchanting villages, away from the crowds of travelers.
If you want to get glimpses of the rugged life in the mountains and the Polish villages, you should plan a drive or a trip to nearby villages in the Tatra mountains.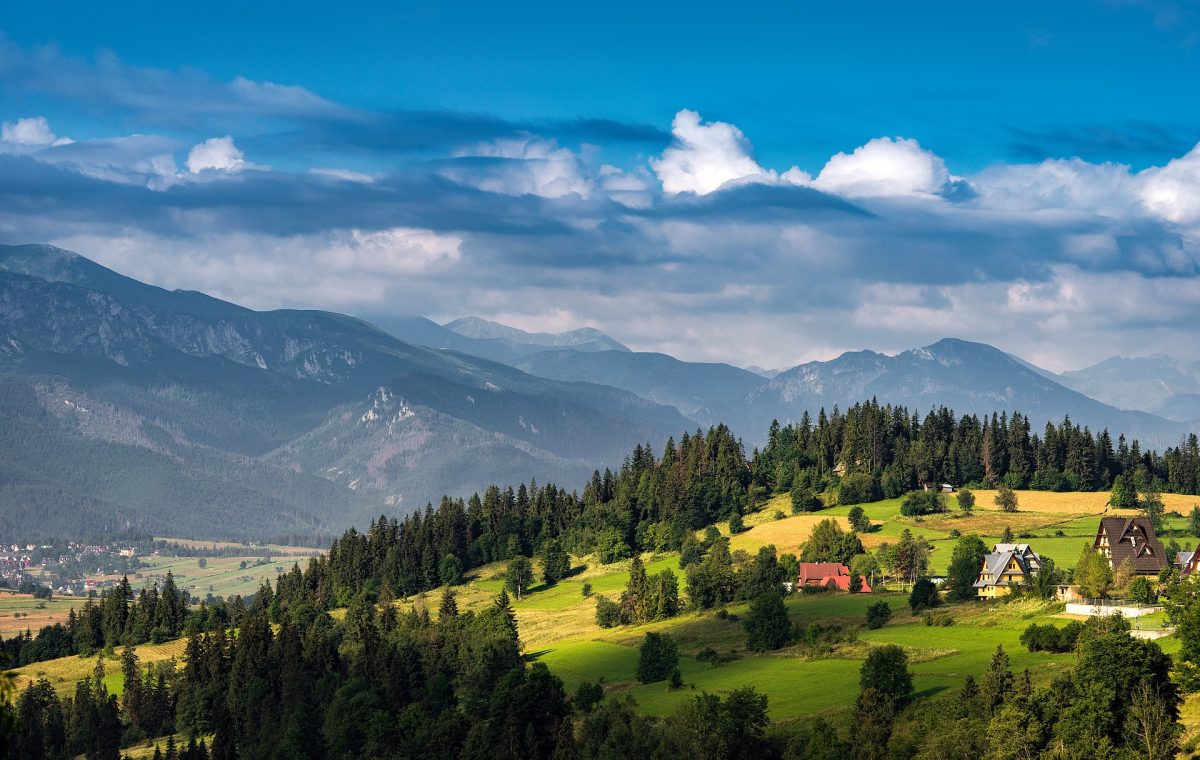 The rolling hills, greenery everywhere, streams, forests and winding roads – these landscapes will enchant you with their ethereal beauty.
Among the most beautiful villages, check out Zab, which is known for its excellent location overlooking the majestic Gorce, Tatra and the Babia Gora Mountain Ranges.
The views from Male Ciche, a quaint village surrounded by astoundingly beautiful landscapes, will make you fall in love with Poland again.
Less than 15 minutes from Zakopane, this village is also home to an advanced ski jump if you are visiting in winter.
CHECK OUT A HILLTOP FAIRYTALE CASTLE
Just an hour drive away from Zakopane lies the tiny hamlet of Niedzica, one of the villages on the mountains of Tatra.
It is home to a 14th-century medieval castle sitting atop a hill on the banks of the River Dunajec, one of the beautiful Poland castles.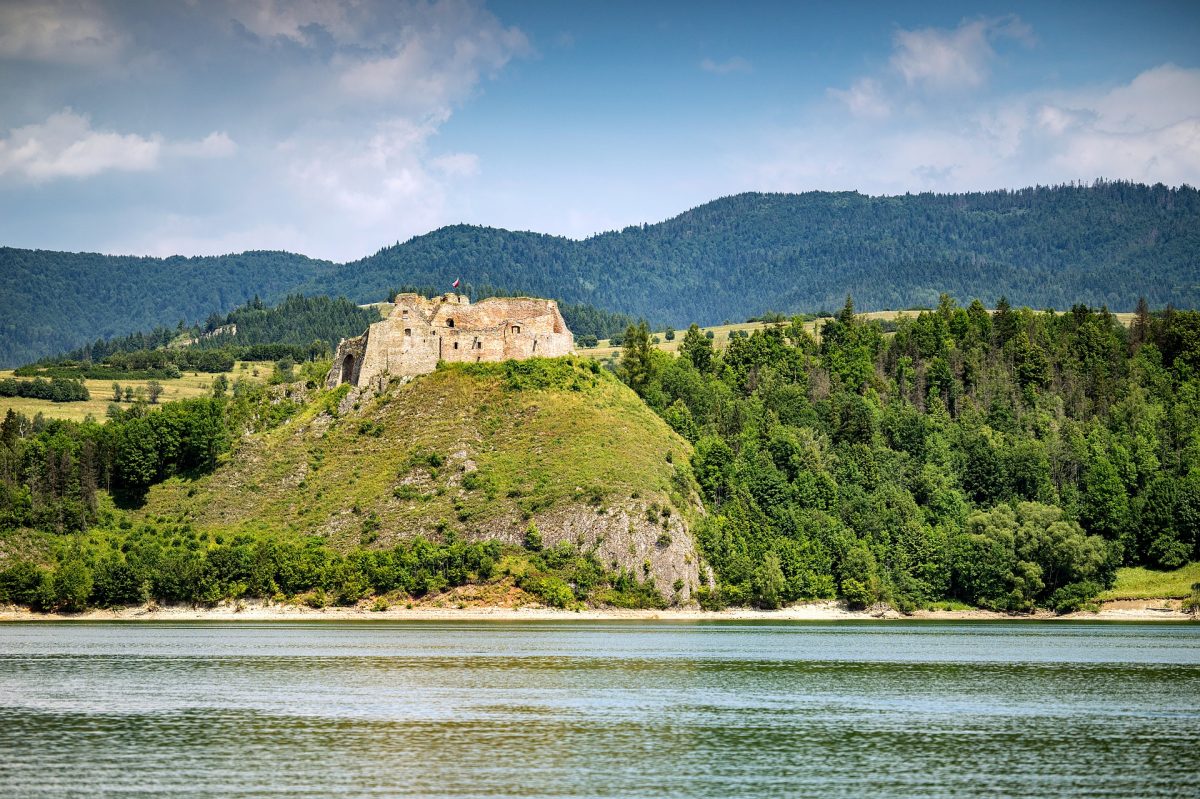 While the town itself is a perfect getaway to enjoy a stroll in the town, one of the best things to do in Zakopane is visit this stone castle.
ATTEND THE HIGHLAND FOLKLORE FESTIVAL
Zakopane is known in Europe for the Highland Folklore Festival, which is held before the spring every year, usually in February.
Initially, a casual, local tradition of gathering the main folk groups from the highland mountains of Tatra to conserve the culture eventually made it into an incredible folklore festival, one of the unique kinds in Poland and Europe.
Now, not only Polish but folk artists from all over the world gather every year to appreciate and celebrate the rich culture of Tatra Highlanders.
You can participate in competitions like singing folk songs or in costume contests. The event is one of the best things to do in Zakopane for fantastic fun involving singing and dancing.
Plan a trip to witness this international festival, where you can also explore art exhibitions and galleries.
Recommended: From Krakow: Zakopane and Tatra Mountains Full-Day Tour
HEAD TO AQUA PARK
If you are wondering about the fun things to do in Zakopane with your kids, then you should head to Aqua Park Zakopane.
Located in the city centre, you will have ultimate fun in this park, equipped with many rides, thermal pools, bowling and other games for an activity-filled day.
One of the many lovely things about Aqua Park is its awesome location overlooking the mountains and valleys.
For the best use of your time and to involve more exciting activities, I'd highly recommend this epic day tour from Krakow to Zakopane.
Along with free pickup and exploring Zakopane town, it also combines a walk to Bachledka Treetop after spending some time in the Aqua Park.
VISIT THE MUSEUMS
One of the things to do in Zakopane in Poland is to check out the few museums, the townhouses.
The Tatra Museum, right on Krupówki street, is a must-visit if you are a museum lover – it is the best museum showcasing the history, culture and traditions of the Polish Tatra region.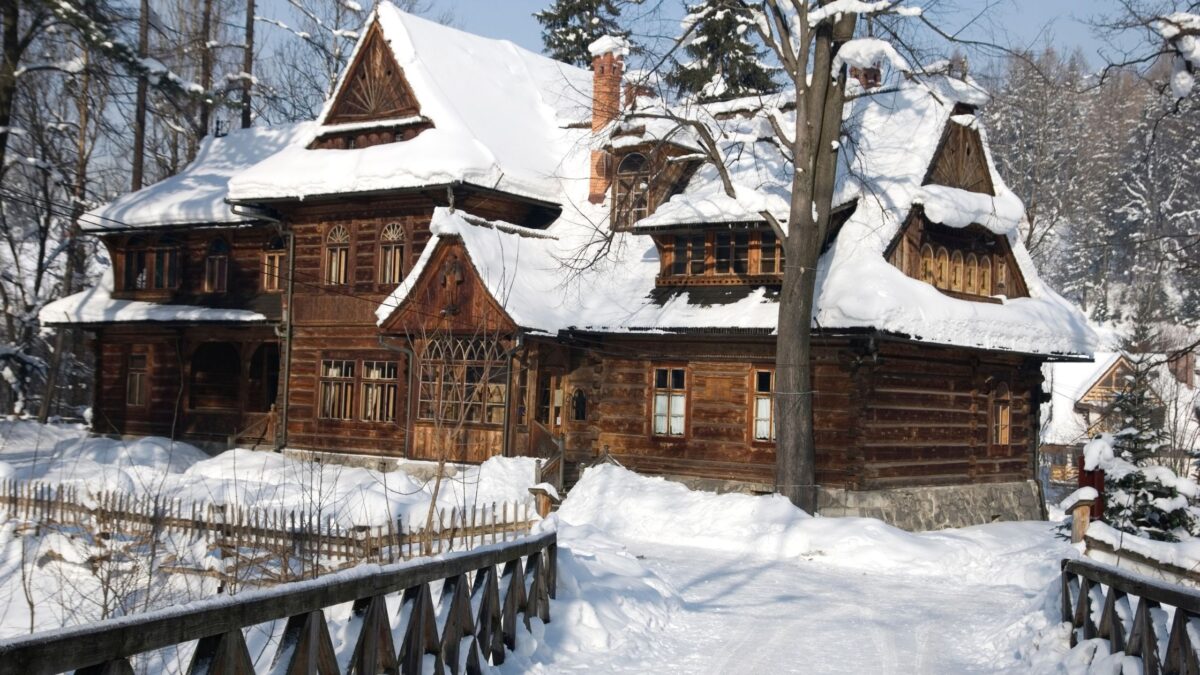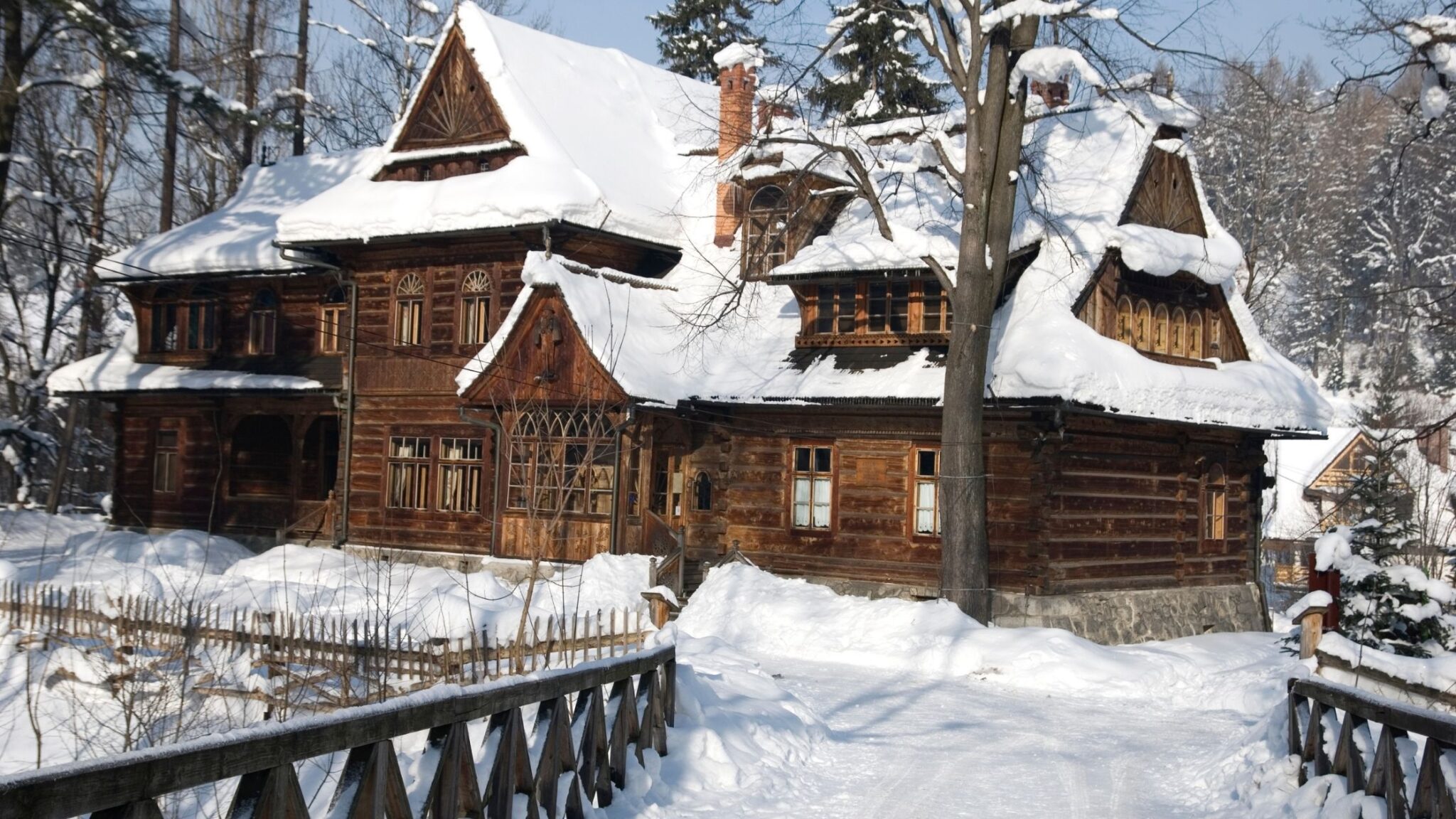 Visit Villa Koliba, the first building built in the traditional wooden Zakopane style of architecture, which is a monument as well as a museum housing the artefacts related to this unique architecture.
Recommended: From Krakow: Zakopane Tour with Gubalowka Funicular & Museum
ADMIRE THE WOODEN CHURCHES
While you are in Zakopane, check out the unique churches in the city. Unlike anywhere in Poland or Europe, where the churches are made of sandstone or bricks, Zakopane has medieval wooden churches in line with the town's architectural style.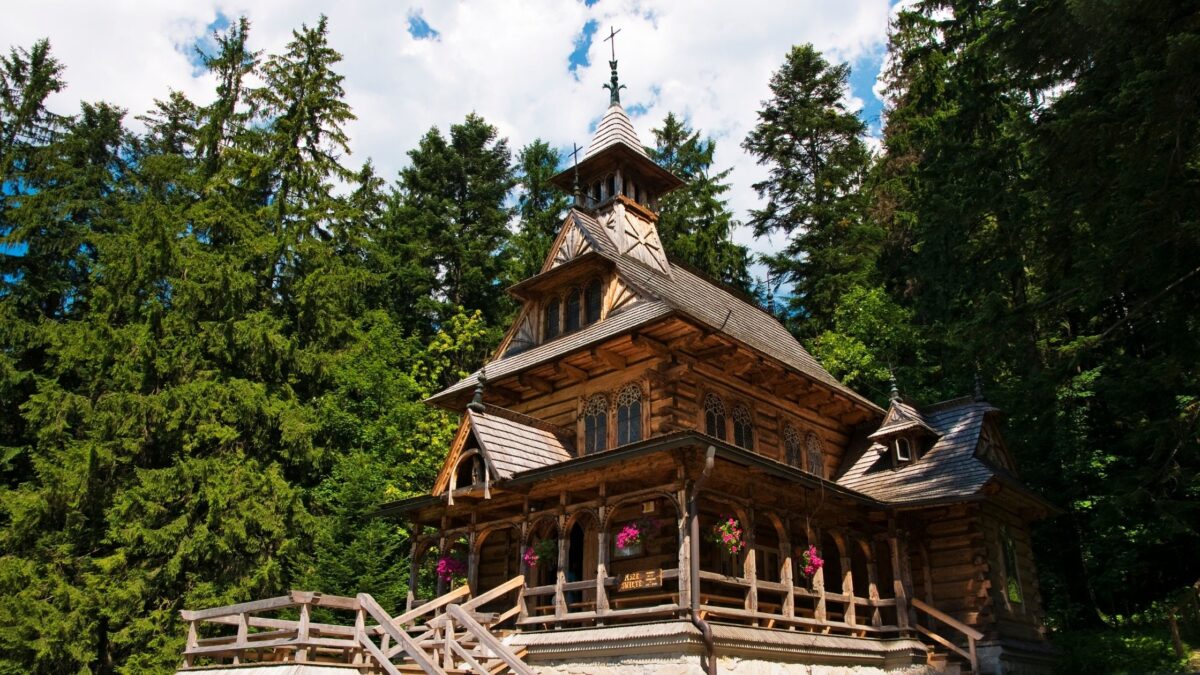 The Fatima Sanctuary in Krzeptówki is the main church and also stop by Jaszczurówka Church.
Recommended: From Krakow: Zakopane & Tatra Mountains Tour
THINGS TO DO IN ZAKOPANE IN NATURE
If you are a nature lover or enjoy mountains, hiking and cycling Zakopane is one of the best places in Poland to be. These are the best things to do in Zakopane Poland for outdoor activities.
ENJOY SKIING IN THE MOUNTAINS
One of the best things to do in Zakopane winter is to go skiing. Many people looking for skiing in Europe lean towards the Alps of Switzerland or France or other countries which are more expensive and commercialized.
But one of the best things about Skiing in Poland is that the day passes come at a fraction of the price that you would pay anywhere in the Alps.
Not just the cost, the crowds are fewer, and you get to enjoy winter activities in stunning locations, topped with awesome food and drinks.
Zakopane is the top destination when it comes to skiing. You will find many locals on holidays and weekends on these slopes.
There are many slopes for ski activities, and whether you are a beginner with no experience or a seasoned skier, there are slopes and practices for every experience level.
The main Zakopane ski jump is Wielka Krokiew, which is a popular stadium too, and travelers can use the ski as well.
The ride to the top of Wielka is adventurous and as you ascend in the chair lift, you will witness the gorgeous snow-capped landscapes and valleys below.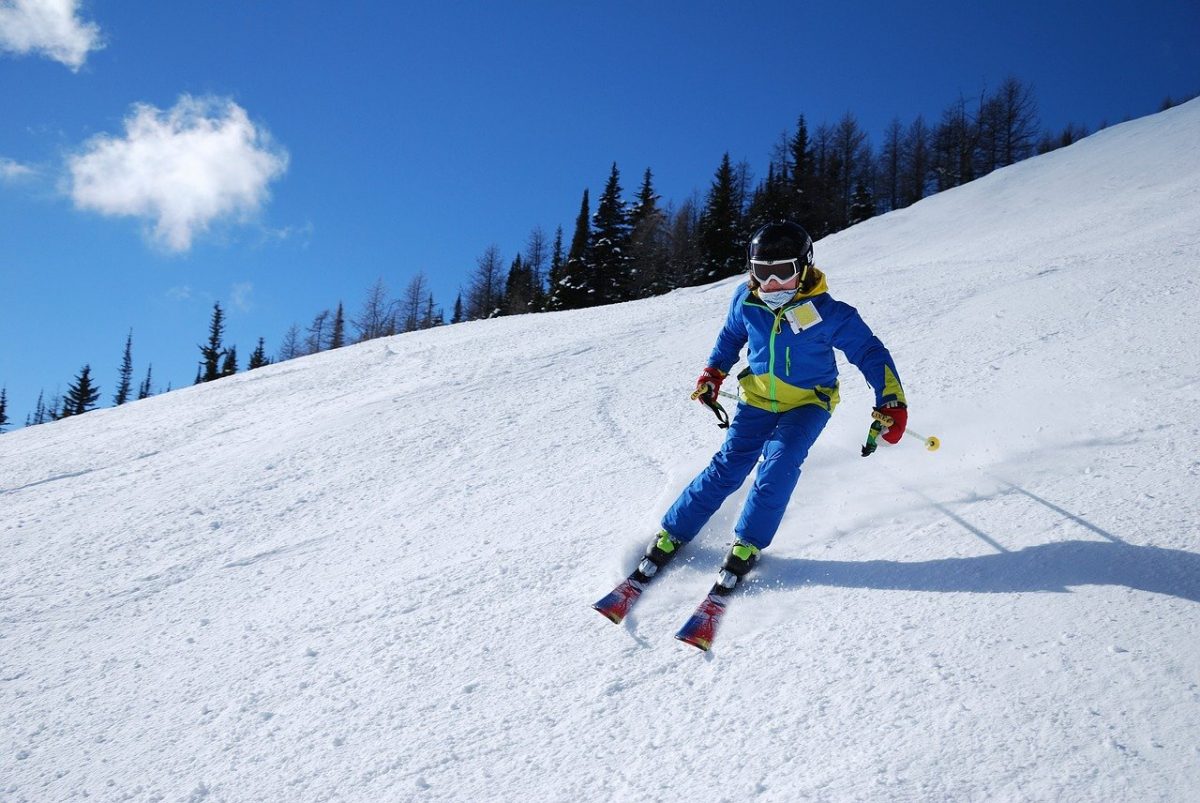 If you are an experienced ski person and love to challenge yourself, one of the top things to do in Zakopane for you will be to try skiing at Krasprowy Wierch, which has some of the longest descents that you can have an adventure on.
For a ski trip with a post-card perfect village experience, head to Bialka Tatrzanska village, which has over 15 ski lifts, many amazing hotels overlooking the valleys.
Recommended: Zakopane & Tatra Mountains Private Full-Day Tour from Krakow
TRY MOUNTAIN BIKING IN TATRA NATIONAL PARK
One of the top places to visit in Zakopane is Tatra National Park, a UNESCO Heritage site, a Biosphere spanning across Slovakia and Poland.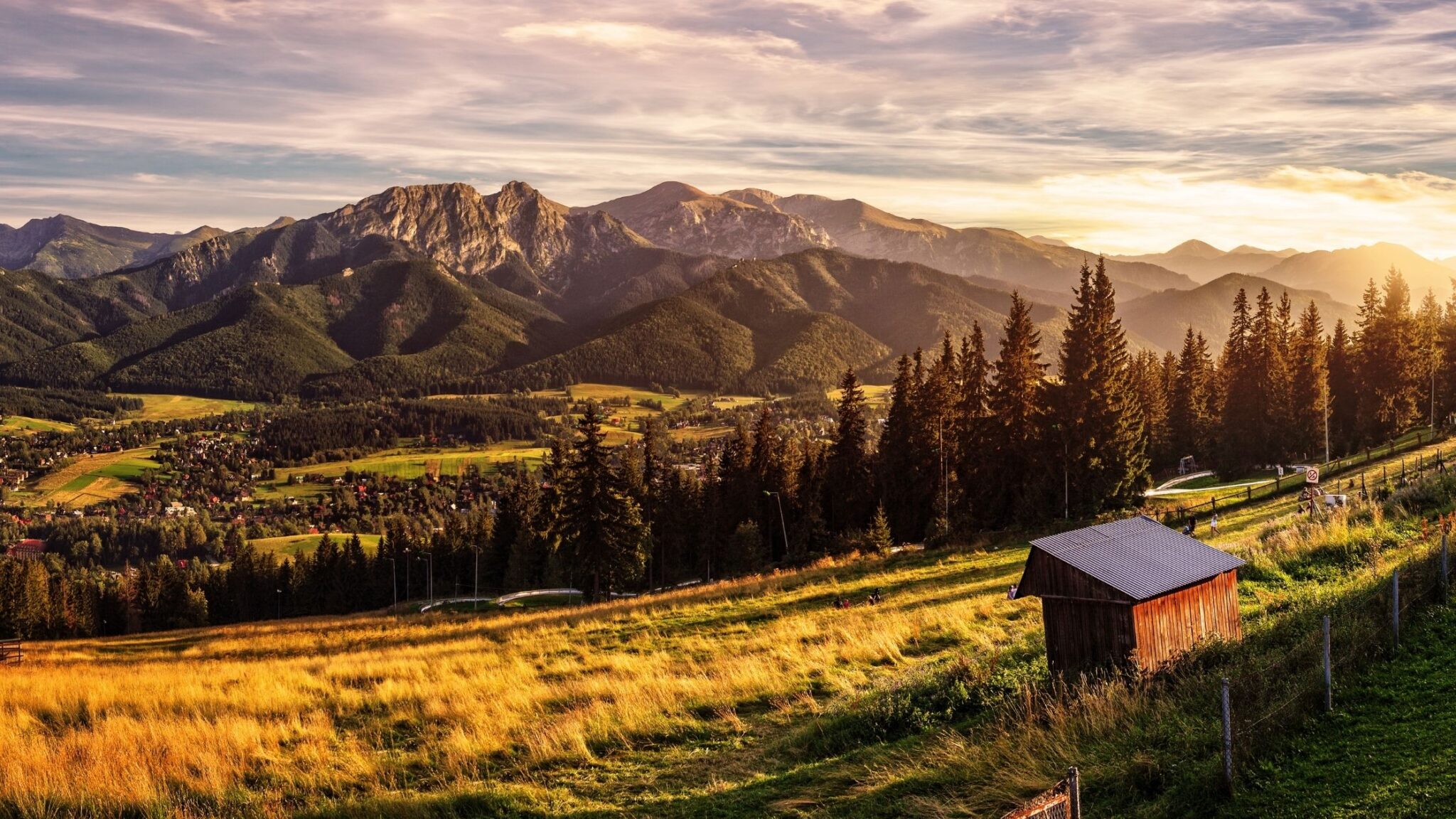 Located in the Tatra mountains, this renowned national park is home to many glacial lakes, plenty of well-marked hiking trails, and mountain biking paths.
You will be many nature lovers and trekkers during summer and winter.
Rent a mountain bike and enjoy the stunning vistas in the national park, one of the best things to do in the Tatra mountains.
There are many designated biking trails(you can only bike on these), including the famous one leading to the Siwa Polana meadow, gorgeous Chcocholowska Valley.
For trails outside the park, I'd recommend going to the village of Bialka Tatrzanska, especially if you are here in summer for sweeping views of the valley with majestic Tatra in the backdrop.
Recommended: Tatra Mountains and Zakopane Full-Day Trip from Krakow
HIKE TO THE BEAUTIFUL LAKES
Tatra National Park is home to many beautiful lakes. One of the fantastic things to do in Zakopane in summer if you want to experience the wild is to plan these hikes.
If you are keen on a relatively easier day hike, choose the gorgeous Lake Morskie Oko. Nicknamed the 'Eye of the Sea', this spectacular mountain lake is the largest in the Tatras.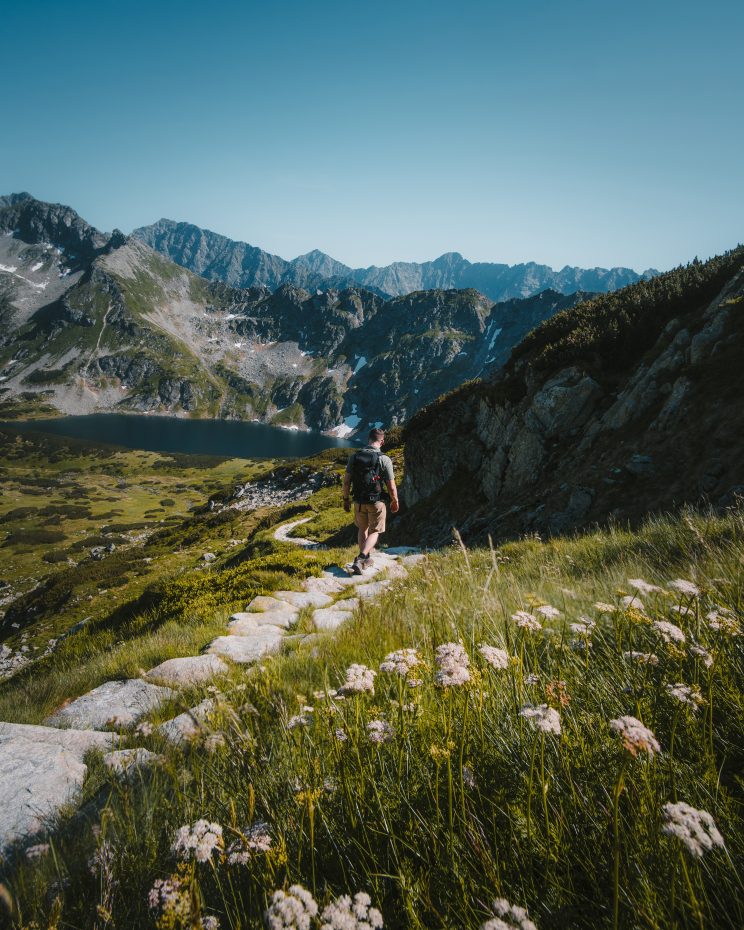 You will need 2 to 3 hours to reach the lake, and to get to the starting point, and you should take the shuttle. This blue-green alpine lake is very popular among hikers and nature lovers.
Start the Morskie Oko hike as early as possible in the morning to get ahead of the crowds that increase in the afternoon.
The other popular lake and an easy hike are Czarny Staw Gąsienicowy Lake, famously known as Emerald Lake.
Most hikers stop here for a picnic thanks to its amazing location for panoramic views. You can follow the trail to hike further up.
The hike starts from Kuźnice and ends in the same town. It takes about 4 to 5 hours to complete. You can reach the starting point by shuttle in Kuźnice.
Recommended: From Krakow: Morskie Oko and Zakopane Day Trip
GO ON HIKING TRIPS
Apart from the hikes to the lakes, there are many other trails along the Tatra National Park valleys.
One of the beautiful things to do in Zakopane is to go on these multi-day hikes or day hikes by basing yourself in the town.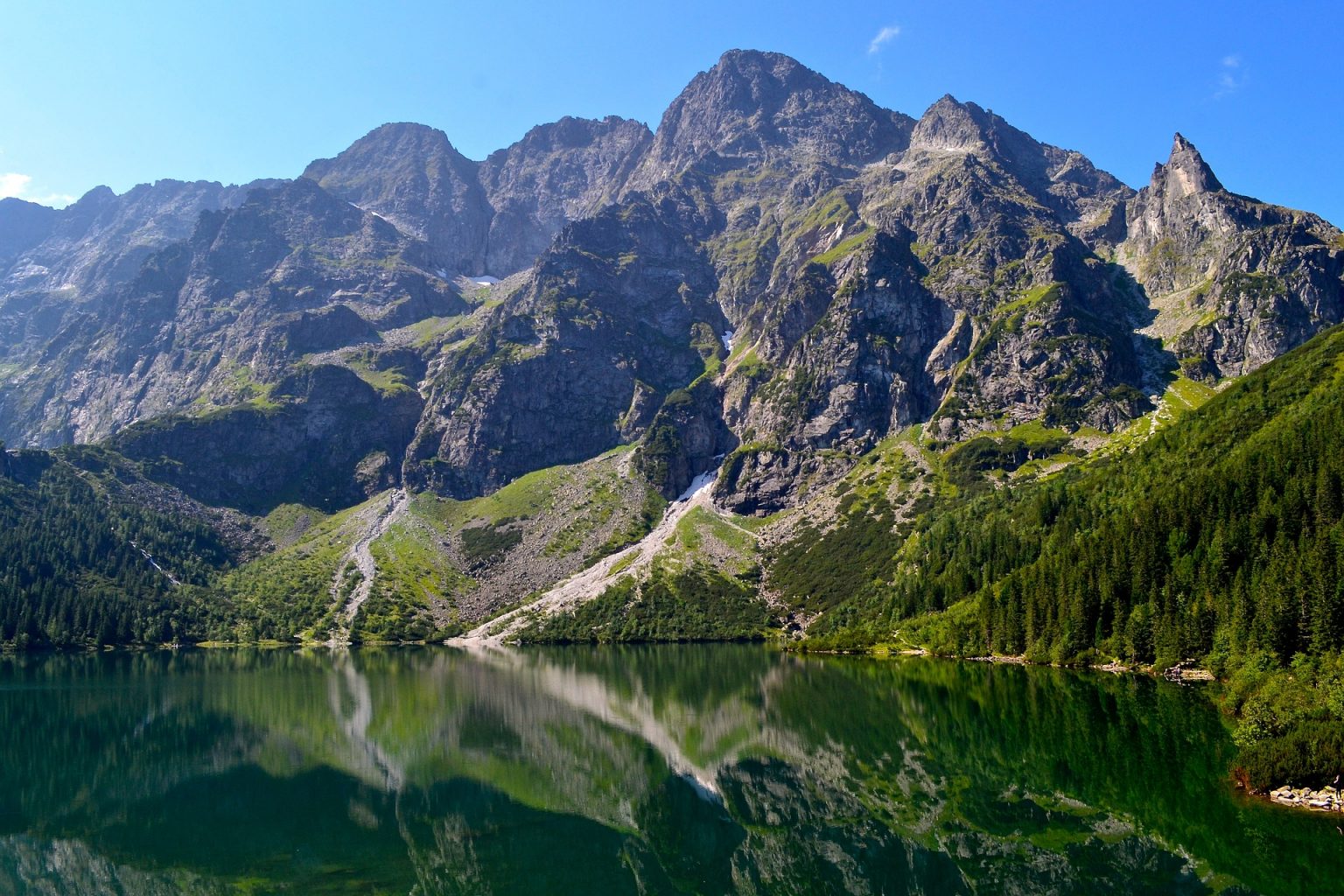 If you are a seasoned hiker, you can plan a climb to the Rysy Mountain, the tallest peak in Poland, on the border of Slovakia.
For others looking for easy, moderate trails, I'd suggest Strążyska Valley, easily accessible from Zakopane.
You can go all the way up to Mount Giewont following the trail to end in Kuźnice town, which will take 8 to 9 hours in total.
GO QUAD-BIKING IN THE TATRAS
If you are looking for one of the quirky things to do in Zakopane, try a Quad-biking adventure in the Tatra mountains to get your adrenaline up and running.
This epic quad bike tour will take you through Gubałówka passing through forests, rolling hills, and valleys. This is one of the best trails to enjoy the view of the Tatra and the surrounding fantastic landscapes. Book this tour here.
FAQs ABOUT THINGS TO DO IN ZAKOPANE
WHEN TO VISIT ZAKOPANE?
One of the top things that you need to know about Zakopane is it is a popular winter destination, receiving thousands during the months of October to March.
Whether you want to travel to Zakopane during summer or winter is a tough choice to make, because both seasons offer unique experiences that cannot be compared. If possible, you should visit Zakopane during both seasons.
I was here at the onset of winter, and I loved everything about Zakopane in winter.
Poland in winter is one of the awesome places to be. If you are looking for a ski holiday in a winter wonderland, wanting to experience snow and snow sports, you should visit Zakopane in winter.
January and the start of February are usually the coldest days with layers of snow blanketing the town and the mountains and temperatures in the negative.
If you want to hike, enjoy the trails, blooms, and the sunny outdoors, summer may be the best time for you.
Zakopane weather is consistent. July is usually the hottest month in this town, with temperatures hovering around 15°C to 18°C and 7 to 7.5 hours of sunshine.
HOW TO REACH ZAKOPANE?
Zakopane is close to Krakow, Poland's most visited city and one of the best cities in Europe. The nearest International airports to Zakopane are Krakow and Katowice. And there are regular flights to Zakopane from most of the cities.
If you want the cheapest option, take the buses from Krakow to Zakopane that leaves from Krakow's main bus station Dworzec Autobusowy. You can directly buy the tickets at the station.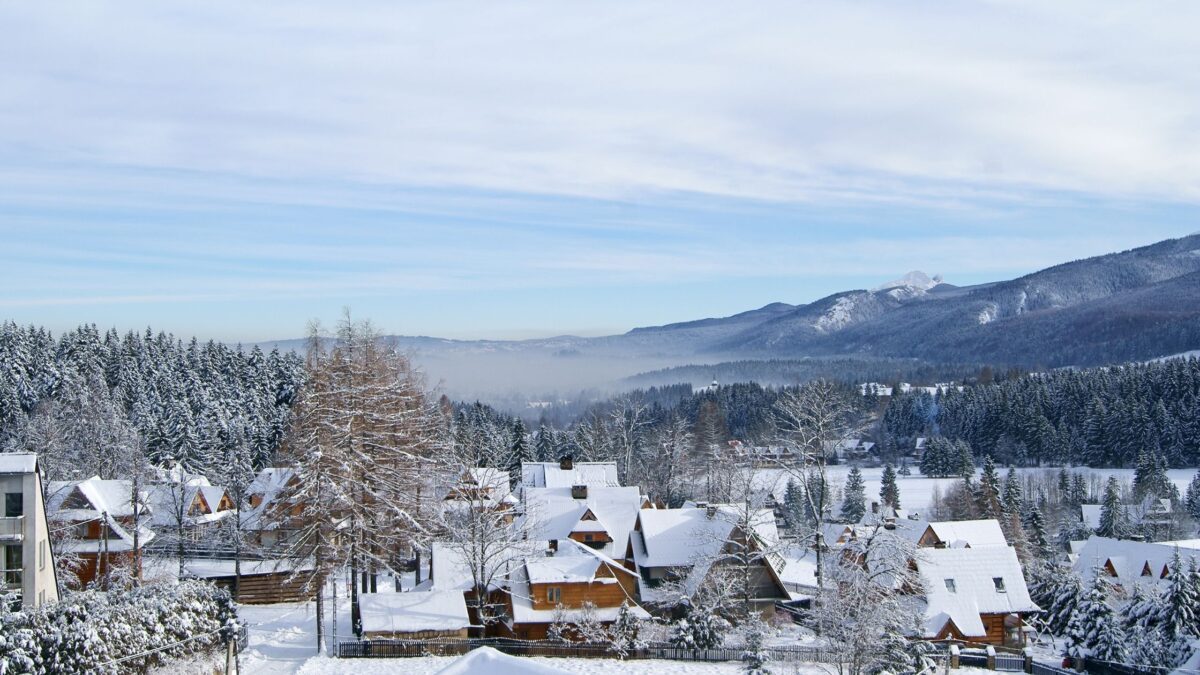 However, if you are traveling during the peak season, I'd recommend buying a day or two in advance. The journey takes you through the amazing countryside of Polland and takes about 2 hours to reach Zakopane from Krakow.
If you want a more comfortable option, you can choose the trains. About 2 to 3 trains from Krakow to Zakopane are available, which takes around 3 hours.
FROM WARSAW – There are a few weekly trains from Warsaw to Zakopane, as well as buses every day, which takes about 3 to 4 hours.
WHERE TO STAY?
The area close to the city centre and many ski resorts and cottages secluded in the mountains are some of the best places to stay in Zakopane.
You have plenty of types of hotels in Zakopane – villas, apartments, hotels, and home stays in all budget ranges.
But I'd highly recommend you to stay in one of the Zakopane style wooden houses, which has excellent amenities, spectacular views of the Polish Tatra, and more. This is the signature style element of this ski resort town, so don't miss a chance to indulge in this experience.
Here are the wooden chalets you should check out:
Tatra Wood House – Perfect views and secluded; Wooden chalets with excellent locations are BIAŁY PUCH, Domek Góralski – Górski Hyr, and Arcychata Zakopane
If you are looking for a budget stay, check either of these apartments – Willa Cztery Strony Świata, and Villa Słonecznego Wzgórza
The best hotels in medium-range are – Villa Adamo&SPA, and Willa Jarosta
That's it about all the fantastic things to do in Zakopane. Have a fabulous trip. Check out more posts on Poland for your trip, below.
PIN THINGS TO DO IN ZAKOPANE TO READ LATER