This post is all about the best quotes about Sweden, one of the most gorgeous countries in the Scandinavian region in Europe. Northern lights, rugged islands, dense pine-tree forests, abundant wild and marine life, heritage towns, ultra-modern cities, traditional ways of lives and cosmopolitan culture coexisting – all these are the reasons that make Sweden special.
Whether you are looking for Scandinavian travel inspiration or you want Sweden Instagram captions for your pictures from an amazing trip, this list will do the job as it includes the famous Sweden quotes, quotes about Stockholm, the splendid capital, and wise Sweden sayings.
BEST QUOTES ABOUT SWEDEN
Below are the best quotes about Sweden that clearly state how captivating this country can be.
'There is something of the freshness of mind, of the lightness of spirit in Linne which for centuries has been linked in people's minds with the mountains of Sweden and Swedish joy in nature.' – Johannes Vilhelm Jensen
'Northern Sweden holds a special kind of magic. It's cold, lonely, and the people are tough and silent, or so the stereotype says. This is Asa Larsson's home turf and I find as much joy in reading her closely observed descriptions of the environment, as in following her intriguing plots.' – Camilla Lackberg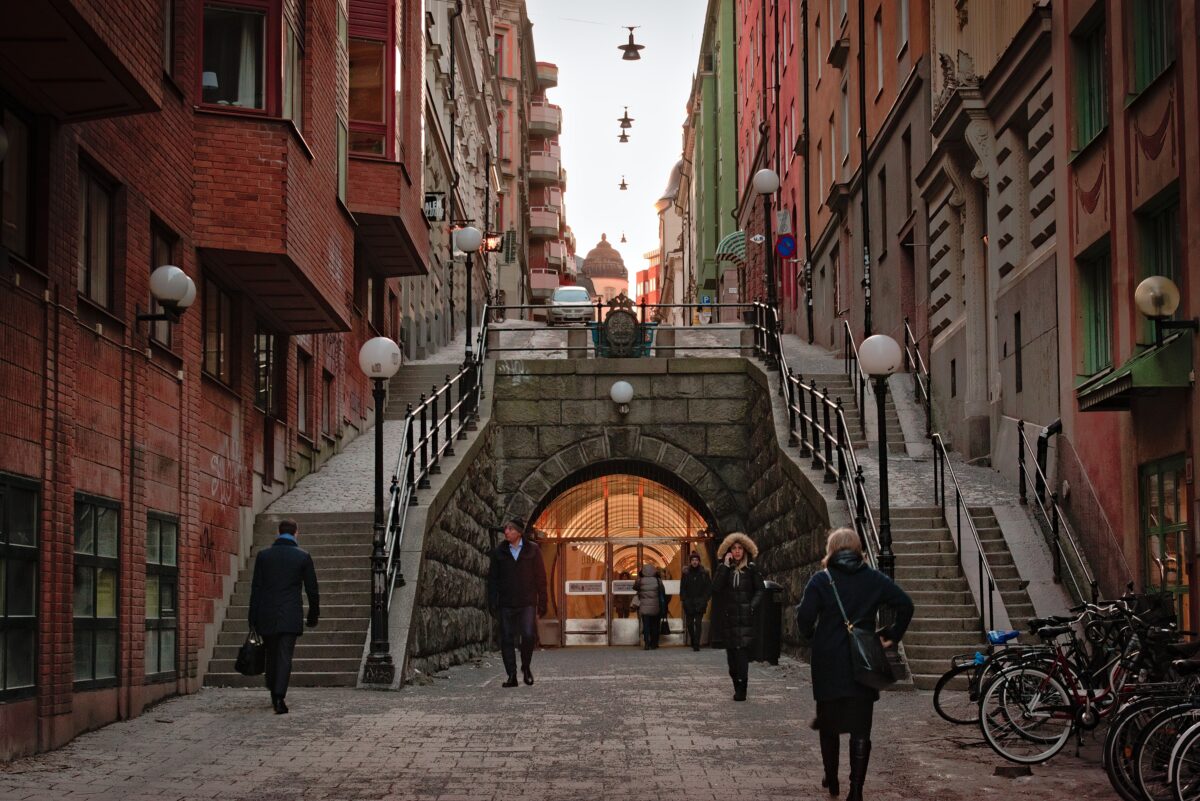 'It is a story of utopian dreams and belief in the future, but also one that involves a critique of modernity.' ― Sverker Sörlin
'There are days when I walk through the center of Stockholm when I get this sudden feeling of happiness – a sense of belonging and at the same time grateful that I'm so privileged that I can live my life in my city.' – Bjorn Ulvaeus
'The best creative no longer has to originate in Chicago or London; it will be coming from Stockholm, Tokyo, and Seoul as well.' -Richard Edelman
SWEDEN TRAVEL QUOTES
Sweden may not be the choice for many travelers planning a trip to Europe, especially first-time travelers, but be assured that it is one of the underrated destinations in the world. Northern lights enthusiasts, hikers, and road trip lovers apart, Sweden doesn't draw mainstream crowds like other European countries.
It means that you get to enjoy stunning towns, villages, cities, national parks, and islands mostly by yourself with fewer tourists. Below are some inspirational quotes about Sweden travel for you to go there virtually right away.
'There's something I love about how stark the contrast is between January and June in Sweden.' – Bill Skarsgard
'I own a home in Sweden, I rent in both Los Angeles and in Britain, and I'm constantly travelling.' – Britt Ekland
'I've seen quite a bit of the world, but I really like Sweden and feel like I could live there someday.' – Juliana Hatfield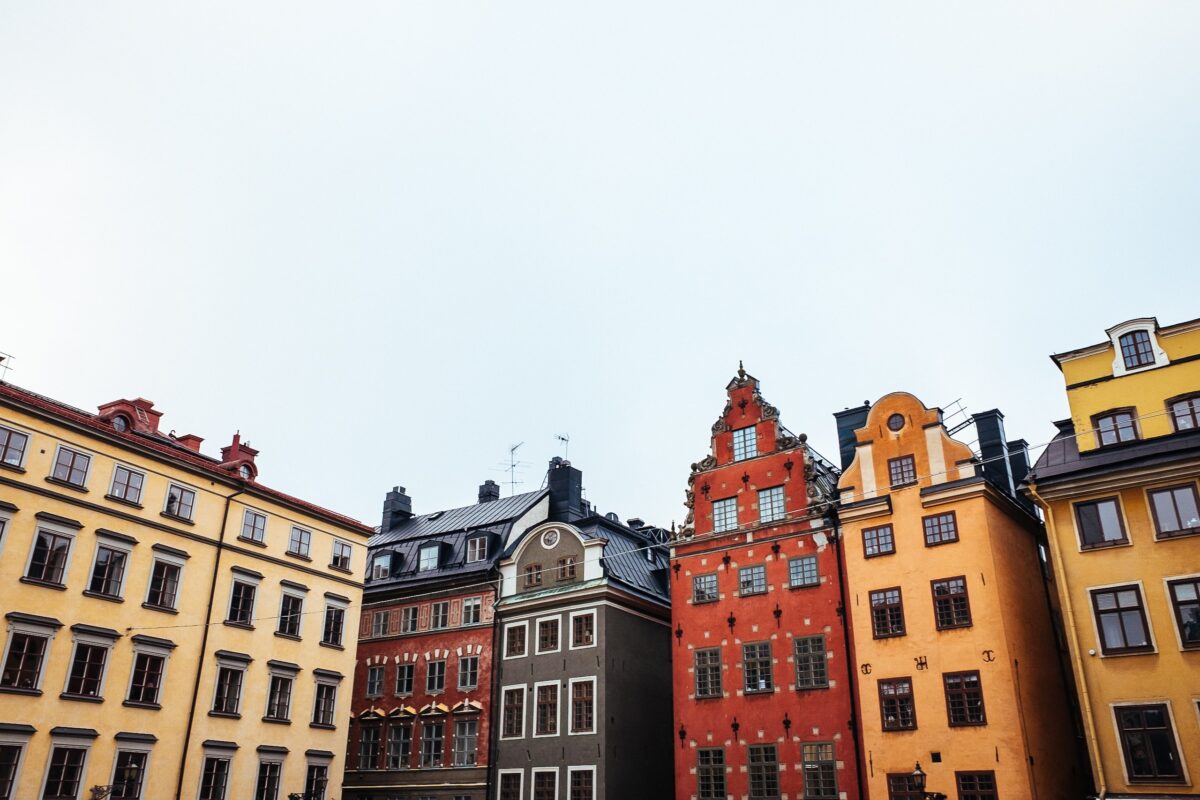 'Every time I'm in Canada I feel more Swedish, and every time I'm in Sweden I feel more Canadian. I belong in both places and I love them both equally. It's funny because the Swedes claim me as their Swedish pride and the Canadians call me their Canadian girl. I'll take it all.' – Malin Akerman
'There's even less to do in Umea at Christmas than there is in Stockholm.' – Andrew Neil
'It's all trotters in Sweden, so that's what's always caught my eye.' – Mats Sundin
'The holidays are my favorite time of year! Christmas was always one of the biggest celebrations in Sweden, and I look forward to the festivities each year.' – Marcus Samuelsson
'Sweden will always be my home since my childhood there was like a fairytale, so I'll always go back to it' – Zara Larsson
'I miss the archipelago, the islands outside of Stockholm, the most. That's where I spent my summers as a kid. Going on a boat and island-hopping. In August, we have a crayfish party.' – Elsa Hosk
'I am connected with the people who go abroad, to Sweden, there where people have an attitude.' ― Petra Hermans
'Goteborg used to be a not very cool place to live. The culture centered around shrimp and bingo. Bands played Copenhagen and Stockholm and skipped Goteborg.' – Jens Lekman
'There is a very vibrant cultural scene in Stockholm. There are lots of places where there are concerts, and there are loads of museums and theaters.' – Bjorn Ulvae
'What's a lingonberry? "It's a fruit that grows in the forest, in Sweden. You've probably had lingonberry jam at your grandmother's house. We always had it when I was growing up; like other kids had a grape jam, we had lingonberry. Your grandmother always used to say lingonberry jam is like Swedish summer in a jar. The Swedes love their lingonberries. It's not so sweet, sort of like cranberry sauce.' ― Sandra Lee
'The main road was now teeming with people carrying torches, pitchforks, and rakes, and one very confused man who apparently had mistaken the mob for a parade and was marching around with a Swedish flag.' ― Cuthbert Soup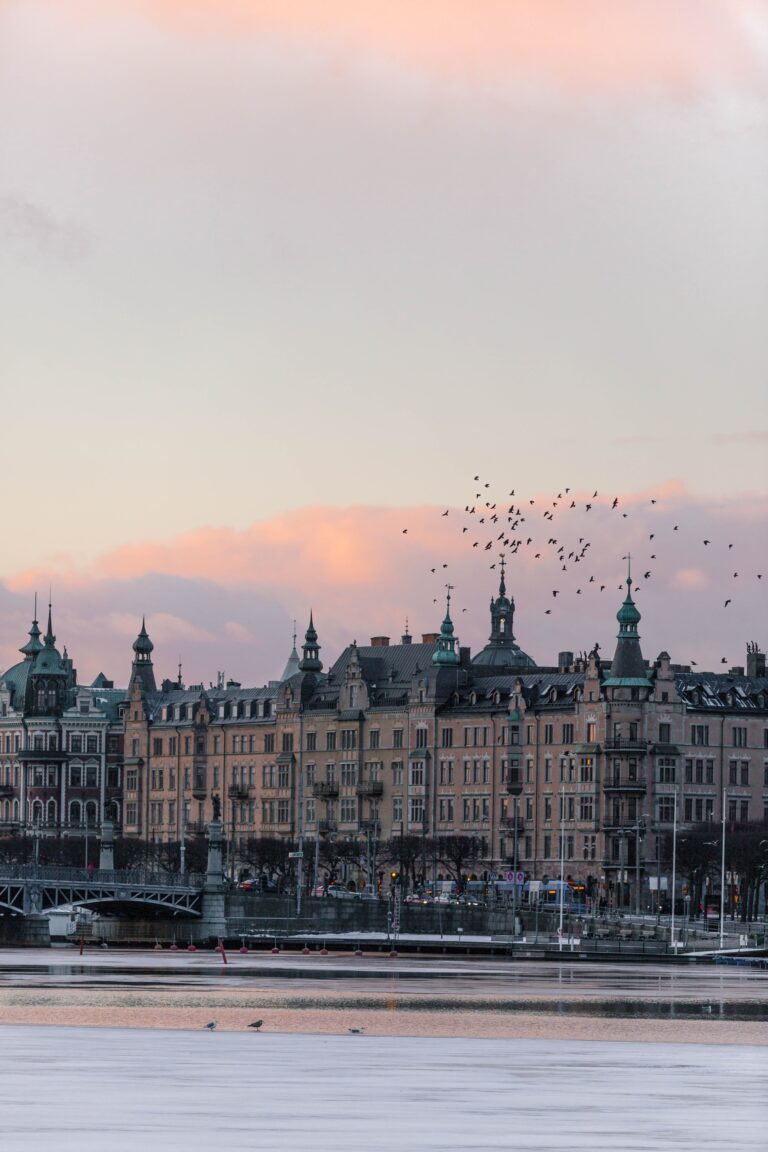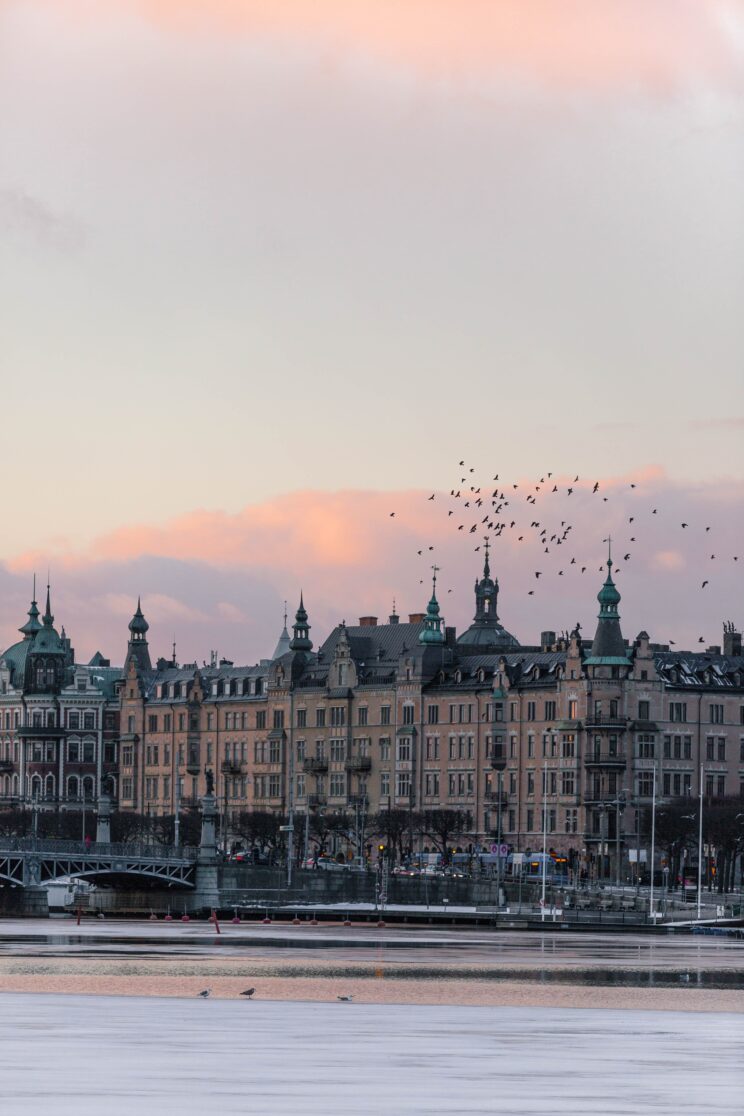 'Spending time in Sweden on loan was one of the best things I ever did.' – Peter Crouch
'I was born in Poland I came to Sweden when I was eight and always wanted to act and suddenly ended up in a Bond movie which was for me at that time absolutely enormous.' – Izabella Scorupco
'The Swedish winters and summers hold the most enduring memories for me. Now, when I am back in Stockholm in November, it is difficult to imagine being able to ski to school. I think that is a tragedy.' – Johan Eliasch
'The first time I was in Stockholm, everybody was real cordial, but I started having these nightmares that I was being watched by aliens, basically all the time. My theory on it was that it was really, really unnerving to be in a place where English isn't the first language.' – Mikky Ekko
'We do not even see the sun for several months in the north of Sweden.' -Alexander Ahndoril
'Anybody who comes to Stockholm in the summer for the first time and walks around the city at night must think that we're weird.' – Jonas Akerlund
'When I think about the most exotic, beautiful places, Porto is at the front of my mind. It's incredible, man. You have an idea of what Europe is like as an American, and people talk about Paris, Berlin, and Stockholm, which are all great, but it wasn't until I went to Porto that I felt that idea of this exotic, beautiful, timeless place.' – Kevin Morby
SWEDEN INSTAGRAM CAPTIONS
Below quotes about Sweden that would be perfect for Instagram captions to go with your Sweden hashtags. Use these Sweden quotes to flaunt your travel pictures or if you feel like sharing some travel inspiration.
'Where I am from in Sweden was on the beach, so I love the sound of the water hitting the dock.' – Freddie Ljungberg
'Stockholm is very, like, posh and uptight, and everything should be so luxurious and refurbished.' – Karin Dreijer Andersson
'Wild horses couldn't drag me away from a summer on the Stockholm archipelago.' – Bjorn Ulvaeus
'When I went to Sweden, I sort of found out who I was.' – Christen Press
'Stockholm is unique in that it's built on islands and surrounded by water, so you get this enormous sense of freedom. It's got everything you could possibly need – everything New York or London has but without all the people and traffic. It's also become a very creative city, not only for music but also for fashion and computer games.' – Bjorn Ulvaeus
'Stockholm is surely an urban planner's dream. Everything works. Everything looks good.' – Janine di Giovanni
While I have been to Switzerland, Stockholm, and other parts of Europe and Canada, I don't have a specific place that is my favorite. I just represent Earth.' – Charlie Murphy
'Where I come from, it's a little bit like England. We start from the theater, and we do films a bit in our free time. The history of making films in Scandinavia is so old, it's like the oldest. The Nordic film industry started before Hollywood in Stockholm in Copenhagen.' – Michael Nyqvist
FUNNY QUOTES ABOUT SWEDEN
Below quotes about Sweden will induce a giggle for sure because these are some funny Swedish quotes, a humorous take on the country through words that will tickle your funny bone.
'You know, if they ever gave a Nobel Prize for avoiding work, every year some white guy in Iowa would get a million bucks and a trip to Sweden.' ― Andrew Smith
'I'm from Sweden. We don't wear clothes in Sweden.' – Alexander Skarsgard
'Swedes love queuing. They even flirt in queues!'― Abhinay Sarkate
'I was born in Sweden, and in Sweden, we are known for the piracy services.' – Daniel Ek
'I think Sweden is known for people being a bit quieter than other cultures, and I guess it's a mixture: shyness and leaving room for other people to talk. Of course, when people get drunk, all of that disappears.' -Jose Gonzalez
'The most beautiful thing in Tokyo is McDonald's. The most beautiful thing in Stockholm is McDonald's. The most beautiful thing about Florence is McDonald's. Peking and Moscow don't have anything beautiful yet.' – Andy Warhol
'I love Sweden. The entire world should be like Sweden. They all like to drink and get naked, and the women are hot. I can't think of a better nation on the planet.' – Drew Curtis
'Sweden is still a very peaceful country to live in. I think that people in Britain have created this mythology about Sweden, that it's a perfect democratic society full of erotically charged girls.' – Henning Mankell
'If you travel to Germany, it's still absolutely Germany. If you travel to Sweden, it still has a Swedish identity.' – Steven Morrissey
'Everyone in Sweden has great hair and teeth and is clean-cut and organized. ' – Neneh Cherry
'We probably got on better with the likes of Holland, Belgium, Norway, and Sweden, some of whom are not even European.' – Jack Charlton
'Many people say I smile more in Africa than in Sweden.' – Henning Mankell
'I'm a minority in my house sometimes. My wife is Swedish, and we go to Sweden and everyone is rattling off in Swedish. It's like, 'OK, I can just read a book.' – Will Ferrell
'I expected to be doing basement theater in the suburbs of Stockholm.' – Gustaf Skarsgard
'No disrespect to Sweden: I didn't think of them as the comedy universe' – Billy Crystal
'I'm from Sweden, so I don't enjoy winter at all; there's nothing cute about it.' – Lykke Li
QUOTES ABOUT SWEDEN HISTORY & CULTURE
Below quotes about Sweden give us glimpses about its rich and unique history and culture. Sweden is one of the most advanced-countries in the world with many firsts and accomplishments, including one of the leaders in gender equality in its society. Get to know a bit about this beautiful country through these Sweden quotes.
'We don't have paparazzi following you in Sweden.' – Alexander Skarsgard
'Sweden is a small country, and a Swedish writer can barely make a living as an author. We were able to quit our jobs as journalists only after we had been translated into, among others, German.' – Maj Sjowall
'I'm Swedish. Sweden is known for its melancholia.' – Johan Renck
'In Sweden, self-sufficiency and autonomy are all; Interpersonal debt of any kind, be it emotional, or any kind be avoided at all cost. The Swedes don't even like to owe a round of drinks.' ― Michael Booth
'I grew up in a very bohemian environment in southern Sweden, so I was always, always, always in black jeans.' – Johan Lindeberg
'Just the way in Europe, Paris, Copenhagen, and Stockholm, and Frankfurt, possibly and Berlin, certainly, all had important roles, because of independence. Because they were depending on themselves.' – Jane Jacobs
'A lot of young musicians in Stockholm are about keeping the tradition alive and moving it forward at the same time.' – Neneh Cherry
'Sweden had paternity-leave policies in place for years but found that few men were taking advantage of the benefit. While women felt comfortable taking time off to be with baby, men worried that they would look less dedicated to their careers if they did the same. So the Swedish government implemented a "use it or lose it" policy, mandating that the country's thirteen-month parental leave cannot only be used by one parent – the other parent must use at least two months of the leave, or both lose those months entirely. Today 85% of Swedish fathers take paternity leave. The policy has helped redefine notions of masculinity and femininity in the already-egalitarian country.' ― Emily Matchar
'People in Sweden talk a lot about the weather – how much we hate it. But Finns get more depressed.' – Camilla Lackberg
'In Sweden, we've moved away from the notion that mothers have some magical, special bond with children.' – Camilla Lackberg
'People in Sweden are very conscious of what people are saying about you.' – Avicii
'In Sweden, everybody has this perfect surface. Everyone very polite and controls their feelings.' – Noomi Rapace
'The Swedish system is best understood not in terms of socialism, but in terms of Rousseau," he continued. "Rousseau was an extremely egalitarian and he really hated any kind of dependence, depending on other people destroyed your integrity, your authenticity. Therefore the ideal situation was one where every citizen was an atom separated from all the other atoms. The Swedish system's logic is that it is dangerous to be dependent on other people, to be beholden to other people. Even to your family.' ― Michael Booth
'The artists of this nation-state are, taken as one historical subject, one of 'latecomers' to the smorgasbord of the artistic pantheon. Even if Sweden as a nation-state thus seems to have been excluded from the world art history its contemporary art infrastructure presently makes the country a much more vital place of production.' ― Charlotte Bydler
'You don't take food home from restaurants in Sweden.' – Greg Poehler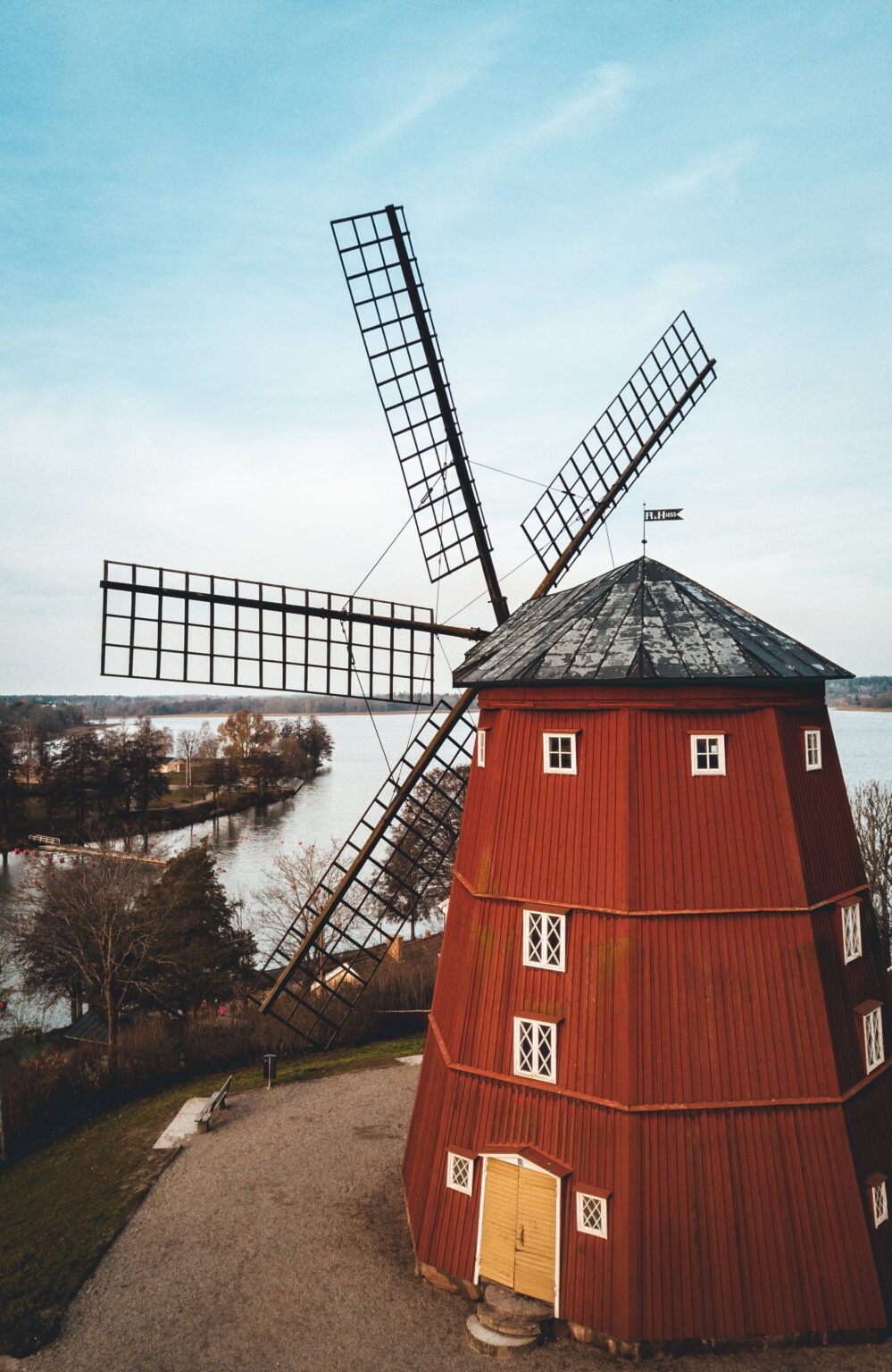 'Marriage is not common in Sweden.' – Eva Gabrielsson
'I do have a ski lift named after me in Sweden. It's an honor. I got to smash a bottle against the first pillar and say, 'I name this chairlift James Blunt. God bless her and all who rides me.' -James Blunt
'Swedes don't like to ask favors of each other: they keep their problems to themselves and suffer in silence. Being duktig is one facet of this: if you are duktig then you don't need any help, and as duktighet is the ultimate ideal for Swedes; to ask for help – or even to give it – is a kind of low-level social taboo.' ― Michael Booth
'We don't do 'dating' in Sweden.' – Caroline Winberg
'When I first encountered the name of the city of Stockholm, I little thought that I would ever visit it, never mind end up being welcomed to it as a guest of the Swedish Academy and the Nobel Foundation.' – Seamus Heaney
'I have had much to learn from Sweden's poetry and, more especially, from her lyrics of the last generation.' – Knut Hamsun
'We can be a little less organized in Stockholm; it's not really that serious. And on the White Marble tour in Europe – I don't think there's as much hardcore fans as in the U.S. In the U.S, it's like this whole celebrity culture.' – Yung Lean
'In Sweden, both parents take care of their children.' – Gloria Steinem
'We have nobility in Sweden, and it comes from the old British aristocracy.' – Joel Kinnaman
'Many of the comedies I had made in Sweden were slightly based on semi-autobiographical experiences, so adapting novels was a very different experience.' – Lasse Hallstrom
'You know growing up in Sweden meant we had a lot of rain when we played tennis. We were taught on clay courts but because of the weather, we had to go indoors a lot.' – Bjorn Borg
International markets are much bigger than in the U.S. In Sweden, we have 9 million inhabitants, and if you're successful in Sweden, you're not successful – it's such a small market.' – Niklas Zennstrom
'Thanksgiving is one of my favorite American traditions. I quickly picked it up when I moved to the U.S. from Sweden.' – Marcus Samuelsson
'The Swedes must be integrated into the new Sweden, the old Sweden will not return.' – Mona Sahlin
'I will never be able to go back to Sweden without knowing inside myself that I'd done all a man could do to save as many Jews as possible.' – Raoul Wallenberg
'You have to distinguish between two things – the Swedish economy and the Swedish stock market. The Swedish economy is the sum of all the goods and services that are produced in this country every day. There are telephones from Ericsson, cars from Volvo, chickens from Scan, and shipments from Kiruna to Skovde. That's the Swedish economy, and it's just as strong or weak today as it was a week ago.
The Stock Exchange is something very different. There is no economy and no production of goods and services. There are only fantasies in which people from one hour to the next decide that this or that company is worth so many billions, more or less. It doesn't have a thing to do with the Swedish economy.' ― Stieg Larsson
'Everyone has a temper, but in Sweden, no one throws a racquet or screams. We show more manners and common sense. This is a game, not war.' – Mats Wilander
'France is the country with the highest taxes in Europe along with Sweden, something of which I am not proud.' – Nicolas Sarkozy
'Sweden is famous for many things – but not fashion.' – Stefan Persson
'In Sweden, stardom is looked upon as phony. You walk to the theater every day like everybody else.' – Lena Olin
'Children born of married parents in America face a higher risk of seeing them break up than children born of unmarried parents in Sweden.' – Arlie Russell Hochschild
'England and Denmark have a sense of irony and a darker sense of humor that you don't necessarily find in Germany and Sweden.' – Mads Mikkelsen
'I think that in Sweden and a lot of European countries, there's this whole mythology of the wounded artist: that you can't really do any great art unless you're suffering.' – Joel Kinnaman
'A couple of taxi drivers have asked me if we can survive financially as an independent nation. I say, how come we are more stupid than Denmark or Finland or Sweden? They've all got the same amount of people. Are we all going to down tools? Is everybody in Scotland going to stop working?' – Eddi Reader
'I think one thing with Sweden is that in some way the Swedish society is a very good society, almost perfect on the surface. That is something that makes the writers forced to see what is underneath the surface, because it's always something underneath the surface, of course.' -Alexander Ahndoril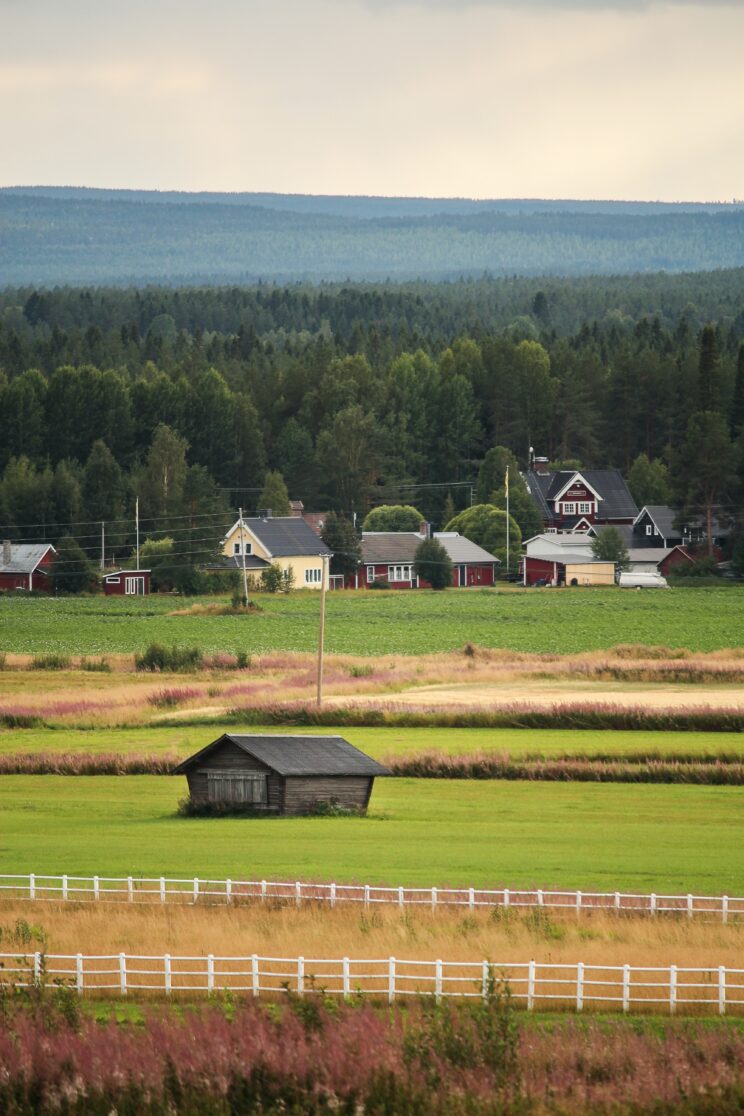 'Growing up in Sweden, musical education is something really special. There are music schools everywhere, and education is very advanced.' – Ludwig Goransson
'Sweden is a good country to raise a family in because there is equality there I don't feel in the States.' – Alexander Skarsgard
'If we heard that somebody starved to death in Sweden or Switzerland, we would be shocked.' – P. J. O'Rourke
'The northern part of Sweden is considered more isolated, not so sociable, not so educated, more unemployment, very working-class, and people drink more than the rest of Sweden; that's the kind of area I'm from.' – Asa Larsson
'Sweden is not a green paradise, it has one of the biggest carbon footprints.' – Greta Thunburg
'Ethnically, the Germans are Teutonic – being made up of Vandals, Gepidae, and Goths, all of whom emigrated – south from Sweden in about 500 BC; why they emigrated is not exactly clear, but many scholars believe it was because they saw the way Sweden was going, i.e. neutral.' – Alan Coren
'Everything I read about the Swedish Social Democratic government of the last century suggested an organization that was driven by one single, overarching goal: to sever the traditional, some would say natural, ties between its citizens, be they those that bound children to their parents, workers to their employers, wives to their husbands, or the elderly to their families.' ― Michael Booth
'Such is the control, and such the public mentality, enjoyed by the Swedish planners. The rulers of the Soviet Union, although favored by despotic power, are not so fortunate. Obstructively resentful of officialdom, the Russian, in the words of the Spanish saying, has always known how orders are 'to be obeyed but not carried out'. To the Swede, that sort of compromise is downright immoral. His elected leaders have received those political blessings denied the autocrats in the Kremlin: compliant citizens and an unopposed bureaucracy.' ― Roland Huntford
SHORT SWEDEN QUOTES
"Is there a Swedish Modernism?" ― Cecilia Widenheim
'I'm grateful I grew up in Stockholm.'
Having a Swedesational time.
'I don't think I could live anywhere else but in Stockholm.' – Yung Lean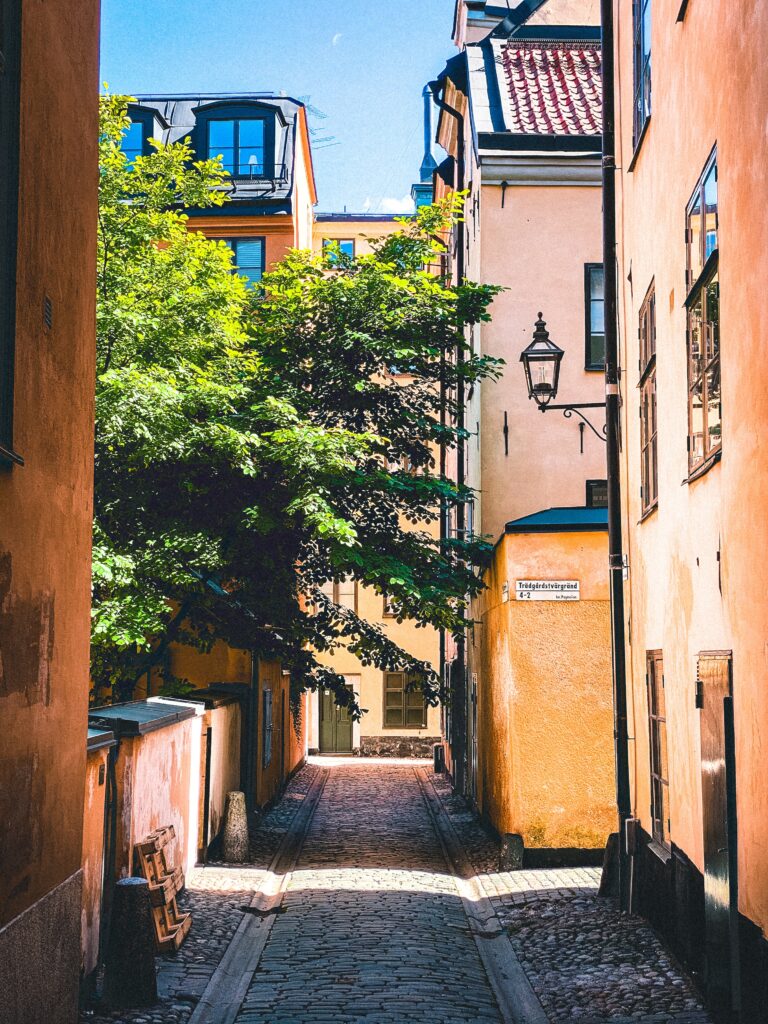 In Sweden, you're not supposed to think you are someone.' – Sofia Helin
Malmö money, Mo problems
What a Nobel goal.
SWEDEN PUNS & PROVERBS
After a run of the most famous quotes about Sweden, check out these funny Swedish puns. Also, most famous Swedish sayings, Swedish quotes about love, and Swedish proverbs about life are words of wisdom for sure.
The longest journey is the journey inward.' – Dag Hammarsköld
Eyes that do not cry, do not see.
Things are looking Uppsala
Have you taken Old Nick in the boat, you row him ashore?
Even a small star shines in the darkness.
Where there is modesty, there is a virtue.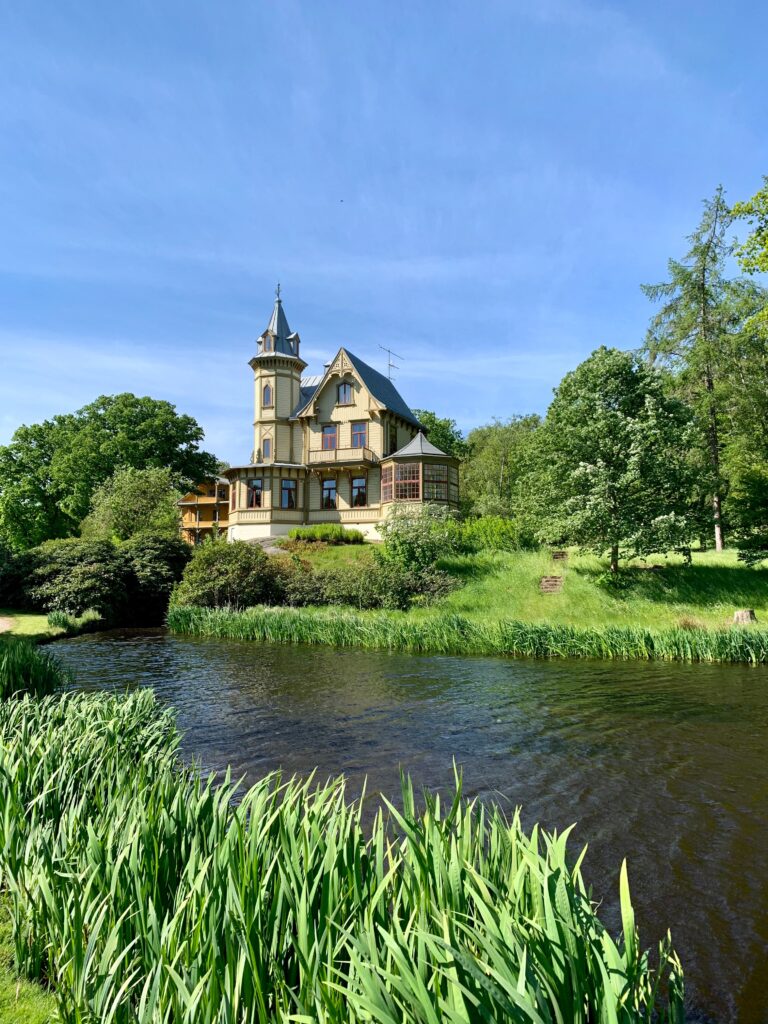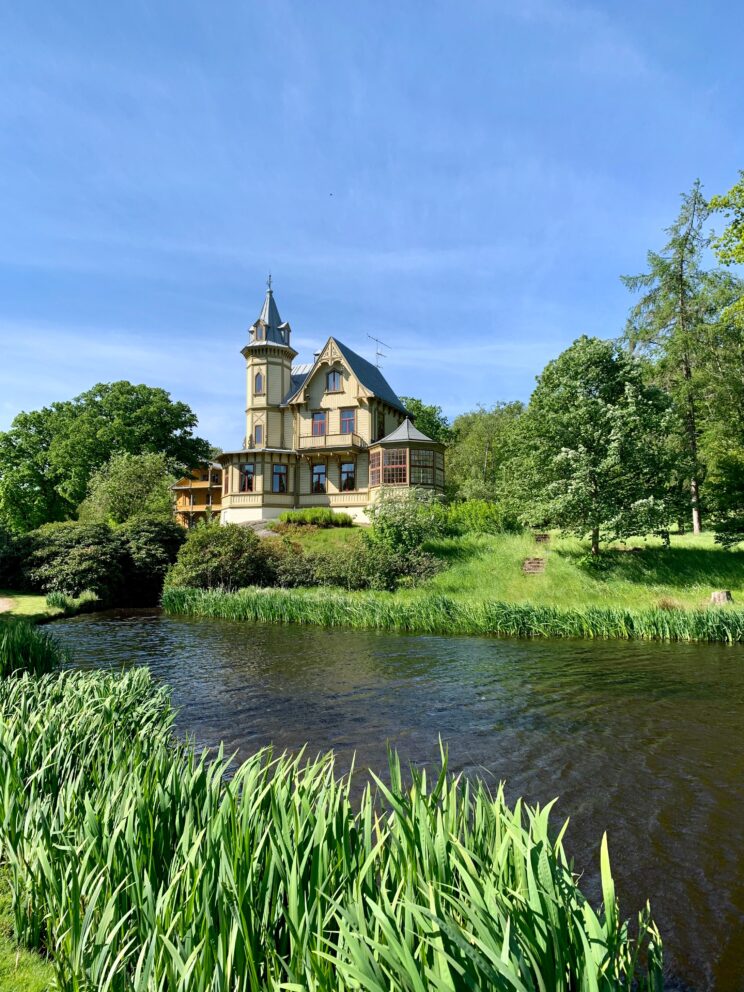 To write well and to speak well is mere vanity if one does not live well. – Bridget of Sweden
Can you Lund me some money?
Come and go a Swedish mile in my moccasins before you criticize who I am.
The loss on the swings is won back on the merry-go-round.
Don't sell the pelt until you've killed the bear.
Joy and sorrow are next-door neighbors. – Swedish proverb
It's still Stockholm Roll to me.
An hour lost is often a year lost. – Swedish proverb
The best place to find a helping hand is at the end of your own arm.
In Sweden, the most popular sport is meatball.
Everyone should come to Sweden now and Ven.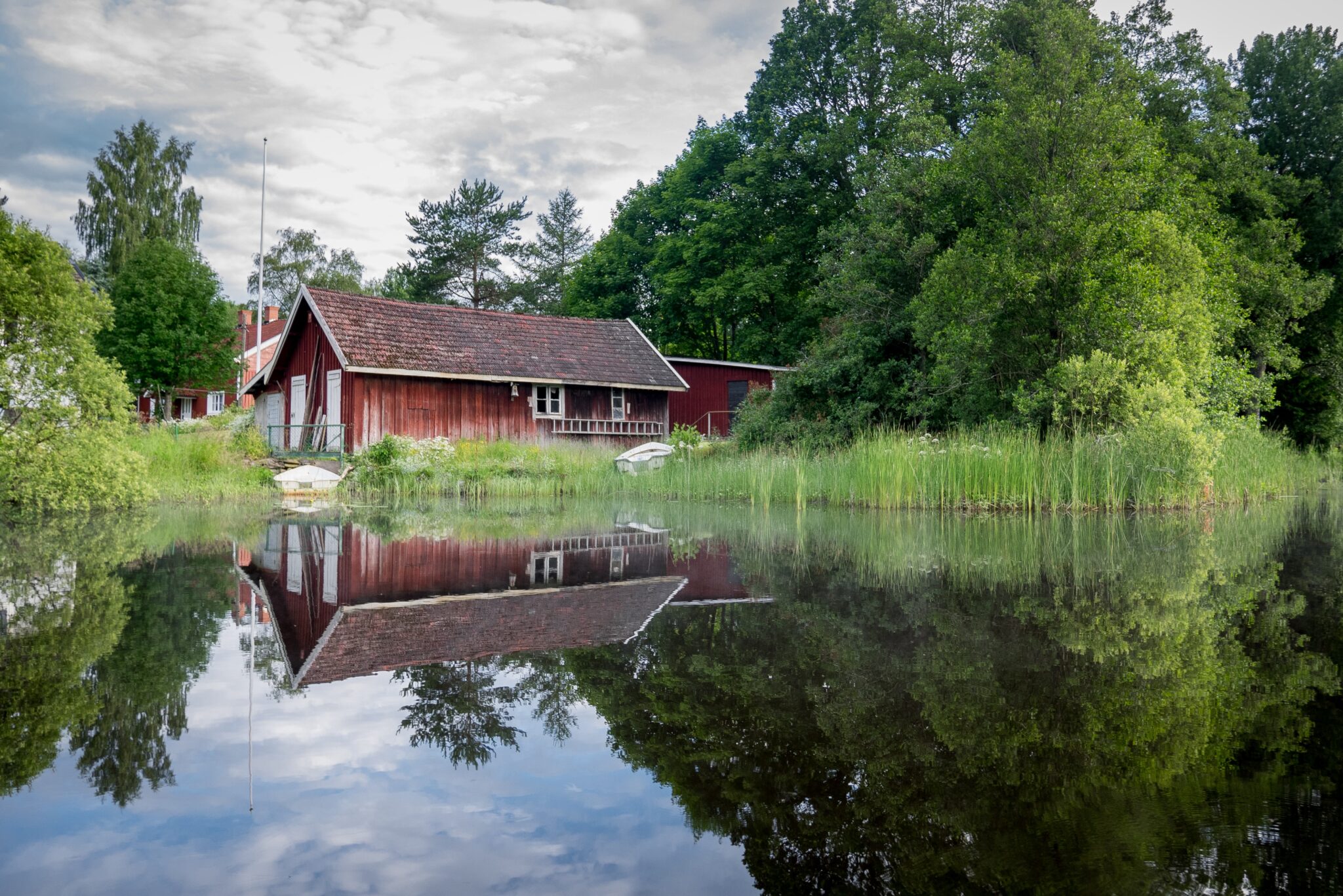 One shouldn't buy a pig in a sack.
Kiruna Matata
A good man will cope on his own.
Better listen to a broken string than never having bent a bow.
Kalmar feel the noise
Pretty Swede views.
You really Sweden up my life.
What's Minecraft is mine.
I'm looking for salmon special.
Worry often gives a small thing a big shadow.
He's the hero Gothanberg deserves.
I'm already Torne.
Potatoes in Sweden are kind of a big dill.
That's a collection of the best Sweden quotes, including famous Swedish quotes, and famous Swedish phrases. If you have more quotes about Sweden do share them in the comments below.
PIN QUOTES ABOUT SWEDEN TO READ LATER