If you are looking for amazing London captions for Instagram pictures that you want to post from a fantastic trip to the capital of the United Kingdom, or you have been dreaming about London and want some quotes about London to go with London travel inspiration photos – whatever your reasons for finding the best London captions maybe, you are in the right place because this post consists of some of the top London Instagram captions also comprising some hilarious ones.
This is the ultimate list including the best quotes about London for Instagram, London eye quotes, and also funny London Instagram captions that will make you giggle a lot.
Grab a cup of tea and get ready to fall in love with the beauty of London right away.
BEST LONDON CAPTIONS FOR INSTAGRAM
Below is the list of the best London captions perfect to use with London hashtags for grabbing a lot of likes and hearts.
"A bad day in London is still better than a good day anywhere else."
'I think London's sexy because it's so full of eccentrics.' – Rachel Weisz
'The man who can dominate a London dinner-table can dominate the world.' – Oscar Wilde
"When in doubt, follow your heart to London."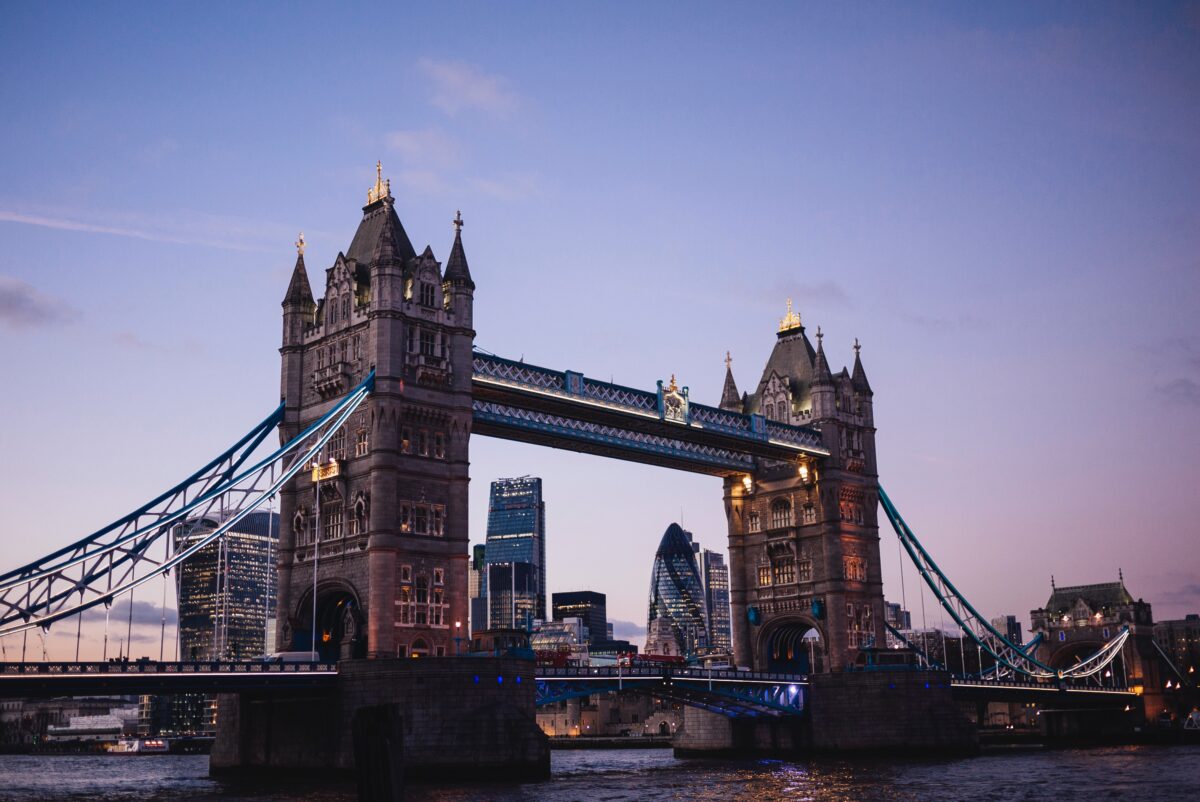 "London is not a city, London is a person. Tower Bridge talks to you; National Gallery reads a poem for you; Hyde Park dances with you; Palace of Westminster plays the piano; Big Ben and St Paul's Cathedral sing an opera! London is not a city; it is a talented artist who is ready to contact you directly!"- Mehmet Murat ildan
'When a man is tired of London, he is tired of life; for there is in London all that life can afford.' – Samuel Johnson
"Aesthetically, London is just beautiful; it's a gorgeous city. The architecture, monuments, the parks, the small streets – it's an incredible place to be" – Sara Bareilles
'In London, love and scandal are considered the best sweeteners of tea.' -John Osborne
"London is the epitome of our times, and the Rome of today." – Ralph Waldo Emerson
'This melancholy London – I sometimes imagine that the souls of the lost are compelled to walk through its streets perpetually. One feels them passing like a whiff of air.' – William Butler Yeats
"I like walking around London at night, I do it all the time. Not for no reason, just cos it's home, innit? It's brilliant, you can't ever get bored of London cos even if you live here for like a hundred and fifty years you still won't ever know everything about it." – Richard Rider
"In London, everyone is different, and that means anyone can fit in." – Paddington Bear
"The interesting thing about London is that there are always stylish surprises around every corner." – Natalie Massenet
"There is always a romance that we leave behind in London, and always London enlocks that flower for us and keeps it fresh so that when we come back we have our romance again." – Stella Benson
"London goes beyond any boundary or convention. It contains every wish or word ever spoken, every action or gesture ever made, every harsh or noble statement ever expressed. It is illimitable. It is Infinite London." – Peter Ackroyd
"London is a cluster of communities, great and small, famous and unsung; a city of contrasts, a congregation of diversity." – Roy Porter
"I'm taking life one scone at a time."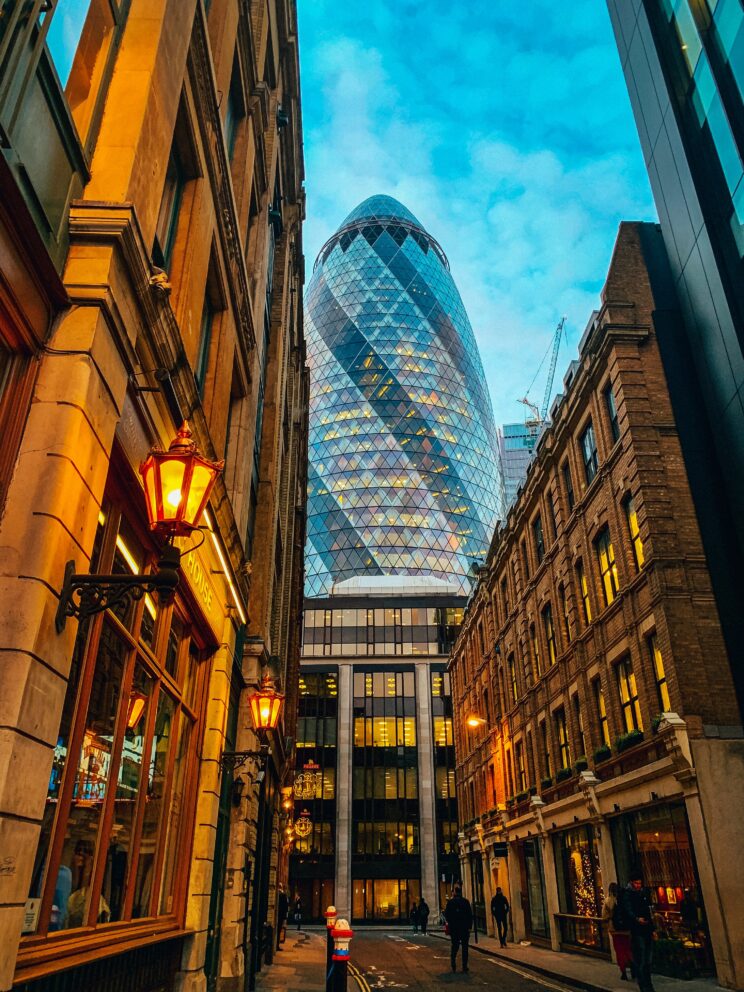 "Italy and London are the only places where I don't feel to exist on sufferance." – E.M. Forster
"Go where we may, rest where we will, Eternal London haunts us still." -Thomas Moore
"Paris is a woman but London is an independent man puffing his pipe in a pub." – Jack Kerouac
"I thought of Paris as a beauty spot on the face of the earth, and of London as a big freckle." – James Weldon Johnson
"London is a city that has reinvented itself upon the remains of the past." – Leo Hollis
LONDON TRAVEL CAPTIONS
Big cities have different charm than the rest of them – You will either love them or hate them. And it's the same for cities like London or Paris. Many instantly get captivated by the enchanting medieval monuments, landmarks, rich history, architecture, and cobbled-stone streets home to modern skyline lines coexisting with the past.
For some, the city grows on them slowly. A few will hate the weather or the crowds – No matter in which group you will end up, London should be definitely on your travel bucket list. For now, enjoy the city through these awesome London captions.
These are some of the best captions for London Instagram. Use these quotes about London and quotes about London Eye, Big Ben along with the hashtags and other social media platforms too. You will also find River Thames Instagram captions, the central river that's the reason for the city to be born and thrive for hundreds of years now.
'And when, at last, I stood in London with ten pounds in my hand – five of which I promptly lost – the ancestors dwelling in my blood who, all my life, had summoned me with insistent eldritch voices, murmured together, like contented cats.' ― P.L. Travers
"In some of the great cities of Europe – Paris, Vienna, Prague, and Brussels – tourists bored with life above ground can descend below. All these cities have sewer museums and tours, and all expose their underbelly willingly to the curious. But not London, arguably the home of the most splendid sewer network in Europe." – Rose George
'I've been walking about London for the last 30 years, and I find something fresh in it every day.' – Walter Besant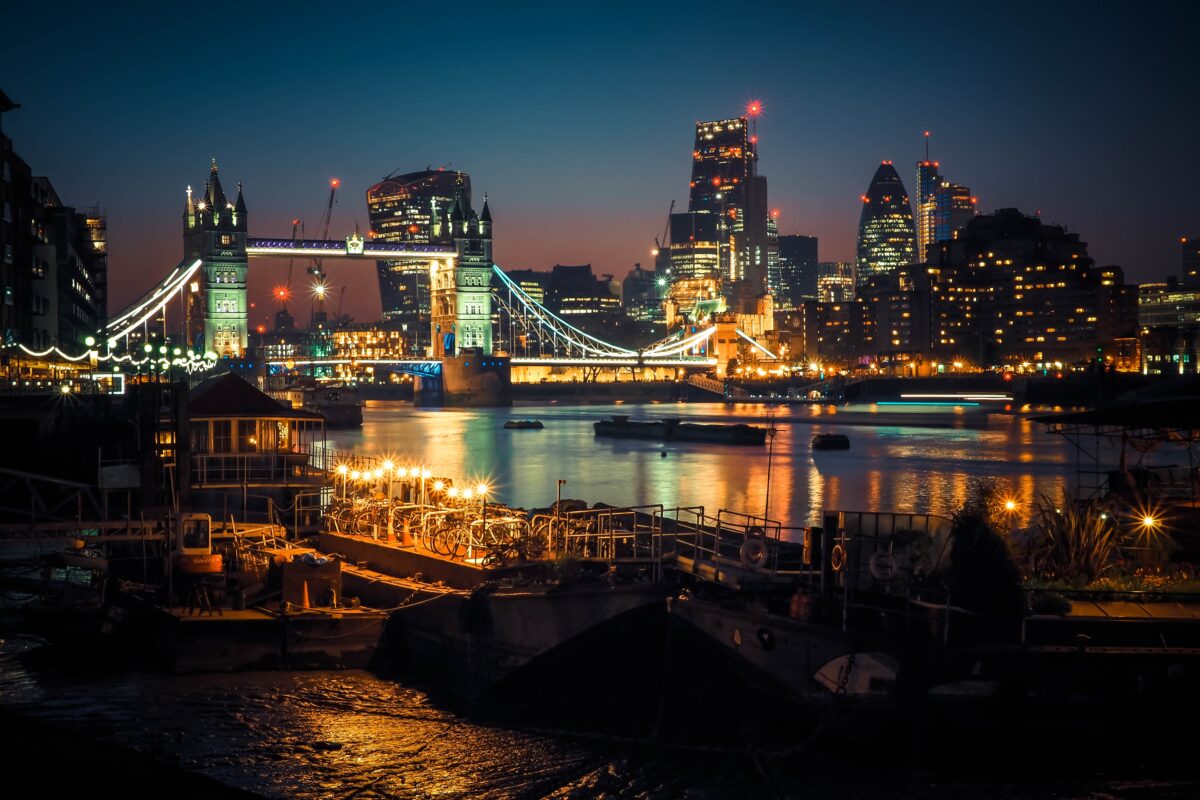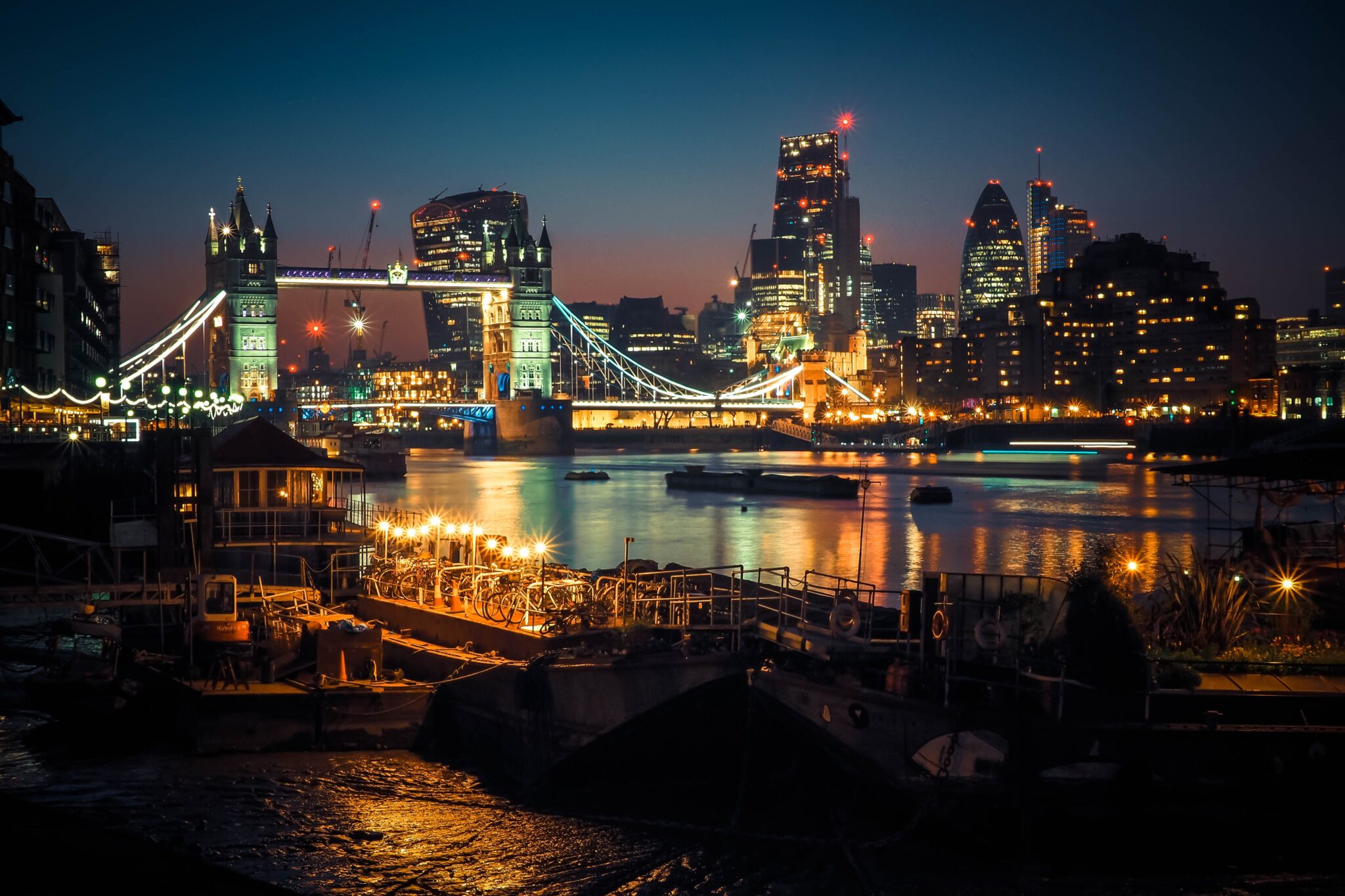 'London, thou art the flower of cities all! Gemme of all joy, jasper of jocundity.' – William Dunbar
"When exploring London, you will come across lots of excitement by chance, so try to take everything in rather than just rushing around to all of the major tourist haunts." – Richard Branson
"Up in the clouds, on my way to London."
"It is difficult to speak adequately or justly of London. It is not a pleasant place; it is not agreeable, or cheerful, or easy or exempt from reproach. It is only magnificent." – Henry James
"Wet weather in London, but when was it anything else?" – Cassandra Clare
"By seeing London, I have seen as much of life as the world can show." – Samuel Johnson
"A broken heart is a very pleasant complaint about a man in London if he has a comfortable income." – George Bernard Shaw
"London isn't a stodgy place. Trend-setting London is to the United Kingdom what New York City is to the United States: the spot where everything happens first." – Donald Olson
"The City seems so much more in earnest: its business, its rush, its roar are such serious things, sights, and sounds. The City is getting its living – the West-End but enjoying its pleasure." – Charlotte Bronte
"Big Ben was beginning to strike, first the warning, musical; then the hour, irrevocable." – Virginia Woolf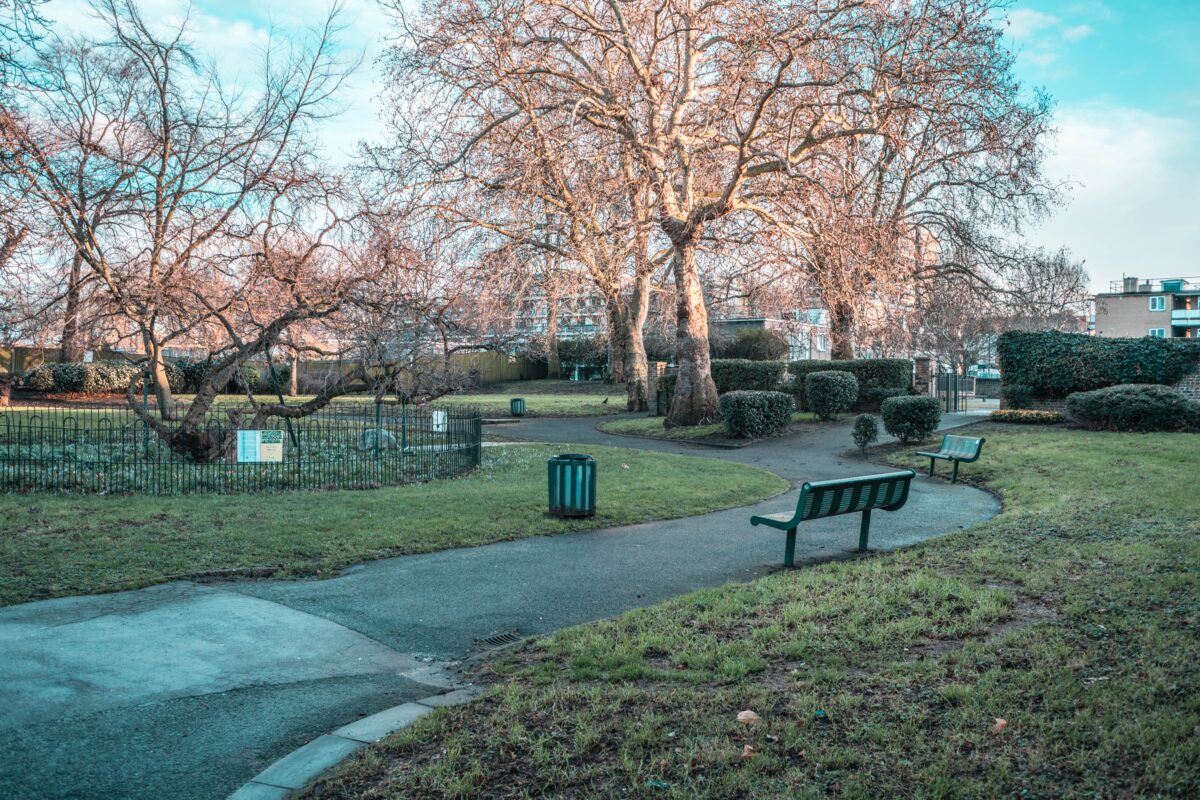 "London's like a monster with one hundred arms as wide as it's long. It's noisy. It's dirty. It's everything. You'll see." – Kevin Crossley
"I came to London. It had become the center of my world and I had worked hard to come to it. And I was lost." –V. S. Naipaul
"I have often amused myself by thinking about how different a place London is to different people." – James Boswell.
"I have admired the romantic elegance of the Place de la Concorde in Paris, have felt the mystic message from a thousand glittering windows at sunset in New York, but to me, the view of the London Thames from our hotel window transcends them all for utilitarian grandeur – something deeply human." – Charles Chaplin
"Feeling like a Queen in London."
'All my life, I've wanted to see London. I wanted to see London the way old people want to see the home before they die.' ― Helene Hanff
'I like the spirit of this great London which I feel around me. Who but a coward would pass his whole life in hamlets; forever abandon his faculties to the eating rust of obscurity?' – Charlotte Brontë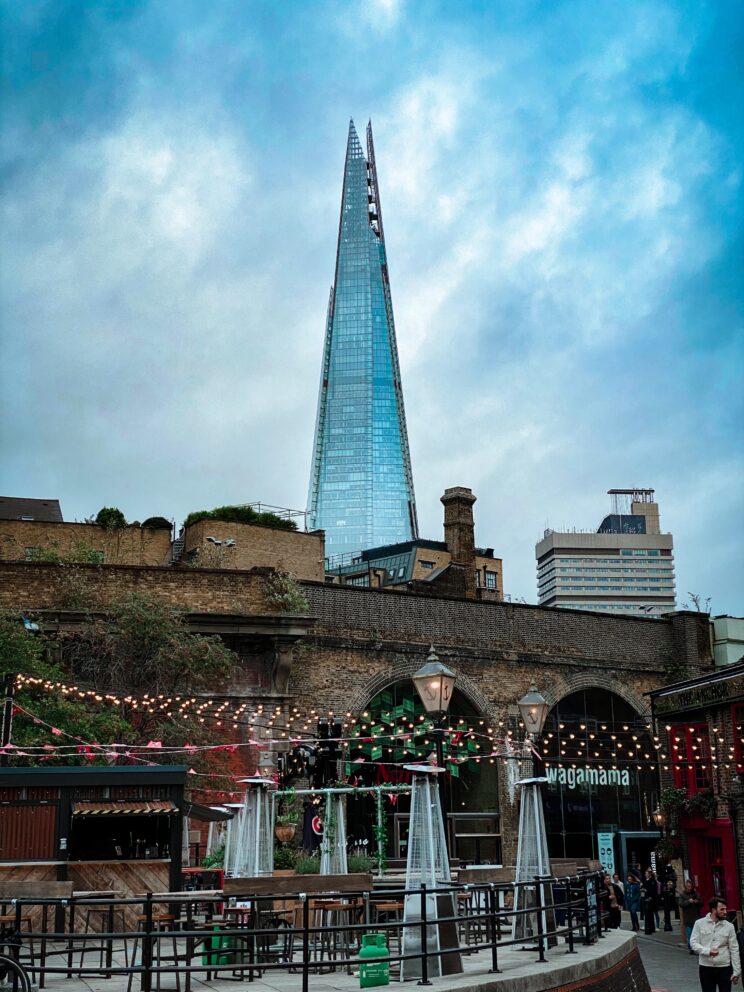 "I knew this with my intuition, and yet I sat there in my darkroom, looking at the hazed wet brilliance of the purple London night sky, longing with my whole being." – Doris Lessing
"Sir, London is a strange place, and you must look with a keen eye, and stay in it a great while before you will be a master of half its expedients." – Randall
"The best bribe which London offers to-day to the imagination is, that, in such a vast variety of people and conditions, one can believe there is room for persons of romantic character to exist, and that the poet, the mystic, and the hero may hope to confront their counterparts." – Ralph Waldo Emerson
"A city like London was always going to be a paradox, the best of it so very riddled with the opposite, so Swiss-cheesed with moral holes." – China Mieville
"This melancholy London – I sometimes imagine that the souls of the lost are compelled to walk through its streets perpetually. One feels them passing like a whiff of air." – William Butler Yeats
"London is a hell, where the Moloch of globalization is worshipped through the nightshifts." – Yosefa Loshitzky
"There's nowhere else like London. Nothing at all, anywhere." – Vivienne Westwood
"I travel continuously, and I see many cities, but there is nowhere like London." – Norman Foster
"You are now in London, that great sea, whose ebb and flow at once is deaf and loud, and on the shore vomits its wrecks, and still howls on for more yet in its depth what treasures!" – Percy Bysshe Shelley
"Never was there a dingier, uglier, less picturesque city than London. It is really wonderful that so much brick and stone, for centuries together, should have been built up with so poor a result." – Nathaniel Hawthorne
"London's like a black-browed brute that gets an unholy influence over you." – Robert Smythe
"The English mist is always at work as a subtle painter, and London is a vast canvas prepared for the mist to work on." – Arthur Symons
"London has now become almost like a gigantic frog! With its long tongue, it draws curious insects from all over the world inside itself!" – Mehmet Murat
"Most people live in the city and go to the country at the weekend, and that's posh and aristocratic, but actually to live in the country and come to London when you can't take it anymore is different." – Damien Hirst
"Behind everything in London is something else, and, behind that, is something else still; and so on through the centuries, so that London, as we see her, is only the latest manifestation of other Londons, and to love, she is to plunge into ancestor-worship." H. V. Morton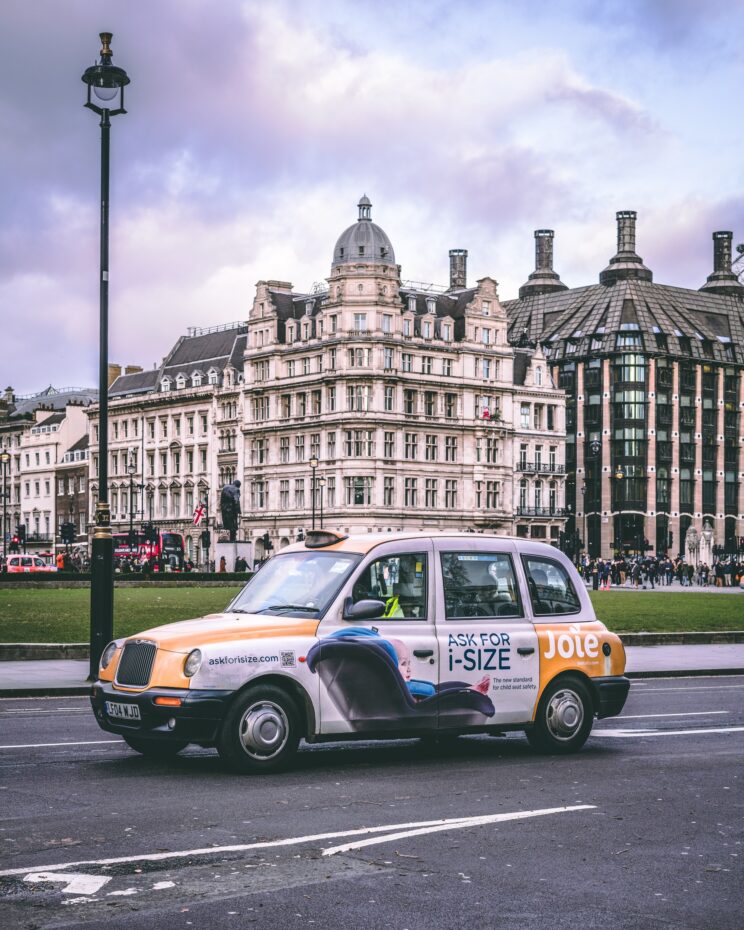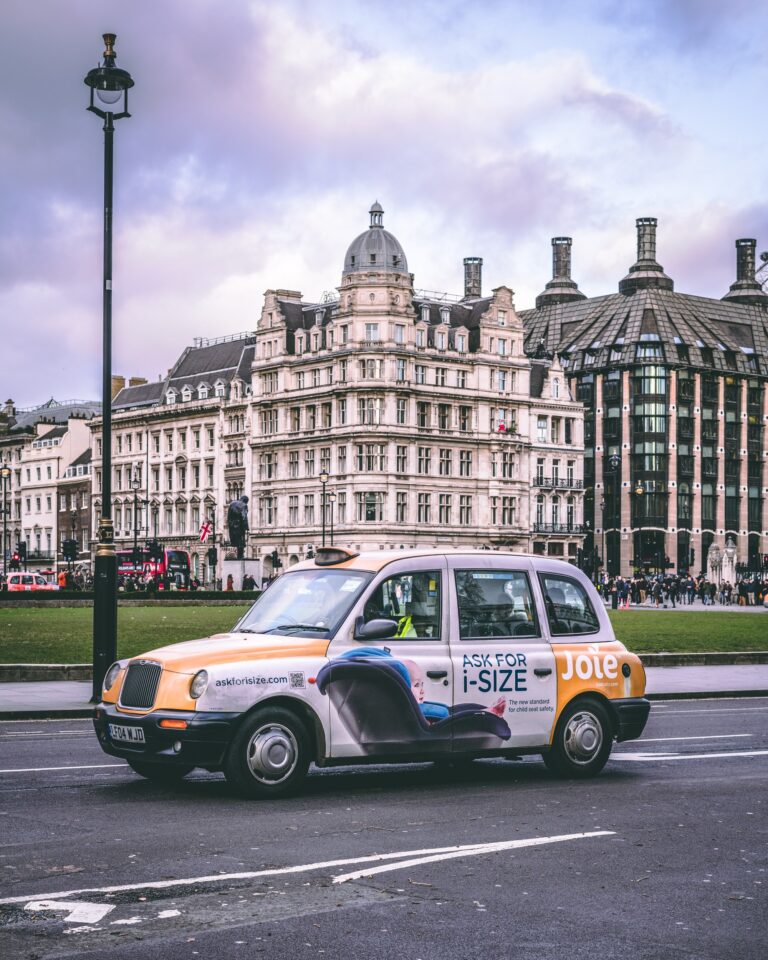 "I journeyed to London, to time-kept City. Where the river flows, with foreign flotations. There I was told: we have too many churches and too few chop-houses." – T.S. Eliot
"And London shops on Christmas Eve, are strung with silver bells and flowers. As hurrying clerks, the City left. To pigeon-haunted classic towers and marbled clouds go scudding by. The many-steepled London sky." – John Betjeman
"In London, the weather would affect me negatively. I react strongly to light. If it is cloudy and raining, there are clouds and rain in my soul." -Jerzy Kosinski
"The city defeated him. It refused to be bent into shape; it stayed a willful, sprawling, sinful place. It even told him as much." –Jonathan Barnes
"Spare London, for London, is like the city that thou lovedst." – Thomas Nash
FUNNY LONDON CAPTIONS
These are some of the funny London captions that will make you laugh a lot, for sure. English are known for their sense of humour, even dark at that one, and Londoners are no exception.
If you are looking for London captions and funny London eye quotes, you can find them here.
'I'm leaving because the weather is too good. I hate London when it's not raining.' – Groucho Marx
'A person who is tired of London is not necessarily tired of life; it might be that he just can't find a parking place.' – Paul Theroux
'Do you realize that people die of boredom in London suburbs? It's the second biggest cause of death among the English in general among boredom.' ― Alexander McCall Smith
"Oh, I love the London Society! It is entirely composed now of beautiful idiots and brilliant lunatics. Just what society should be." – Oscar Wilde
"How can you ever be late for anything in London? They have a huge clock right in the middle of the town." – Jimmy Kimmel
'Look, a clock. We don't have that in America.' — Ron Swanson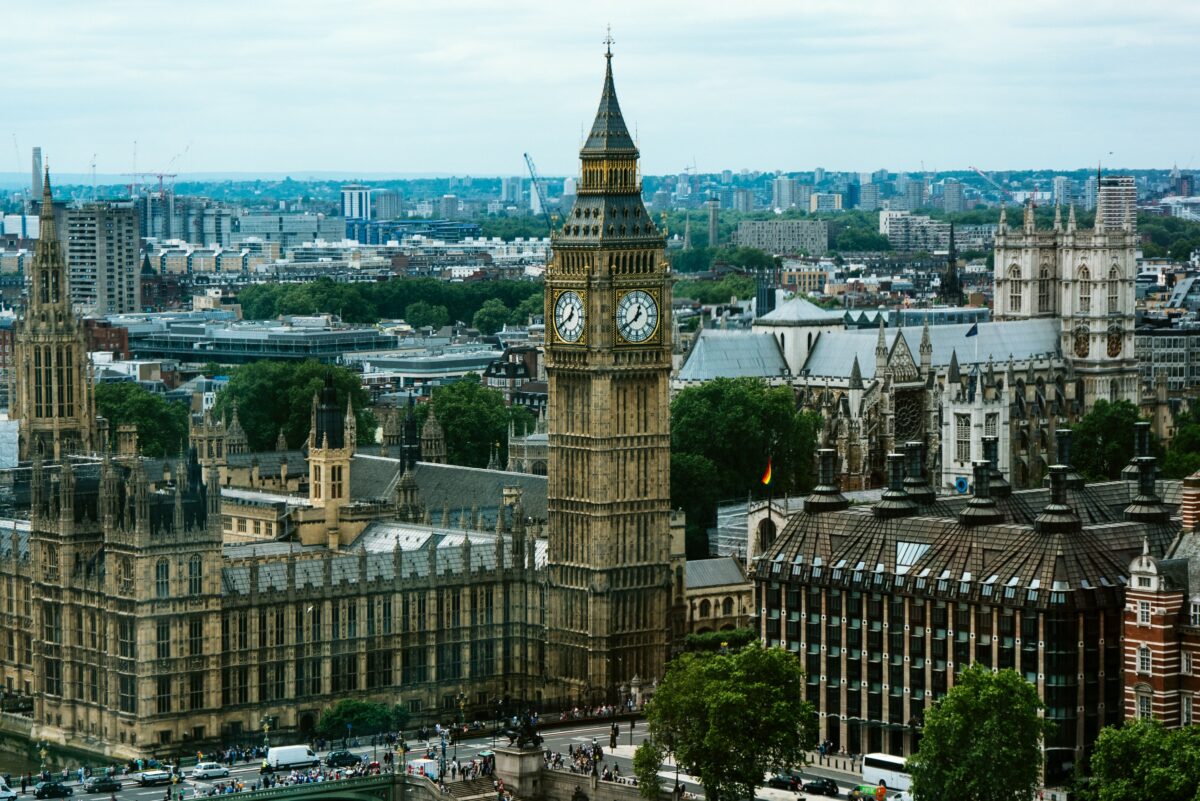 'It must be said that Brighton, unlike London, makes driving seem very appealing. Instead of glowering faces and angry horns on all sides, we have the coast road in front of us and the Sussex Downs just 10 minutes behind us.' – Julie Burchill
"Stopping abruptly in central London is a heinous crime, and immediately gives the people around you permission to kick you." – Beth O'Leary
There's a hole in the world like a great black pit and the vermin of the world inhabit it and it's filled with people who are filled with shit and it goes by the name of London." – Stephen Sondheim.
"London is a splendid place to live in for those who can get out of it." -George John Gordon Bruch
"Take a perfect day, add six hours of rain and fog, and you have instant London."
"London is too full of fogs and serious people. Whether the fogs produce serious people, or whether the serious people produce the fogs, I don't know." – Oscar Wilde
"I walk to Oxford Street and climb on the number 8. It's freezing and it starts to rain and it's the ugliest bus I've ever seen, rattling down the ugliest streets, in the ugliest city, in the ugliest country, in the ugliest of all possible worlds." – David Thewlis.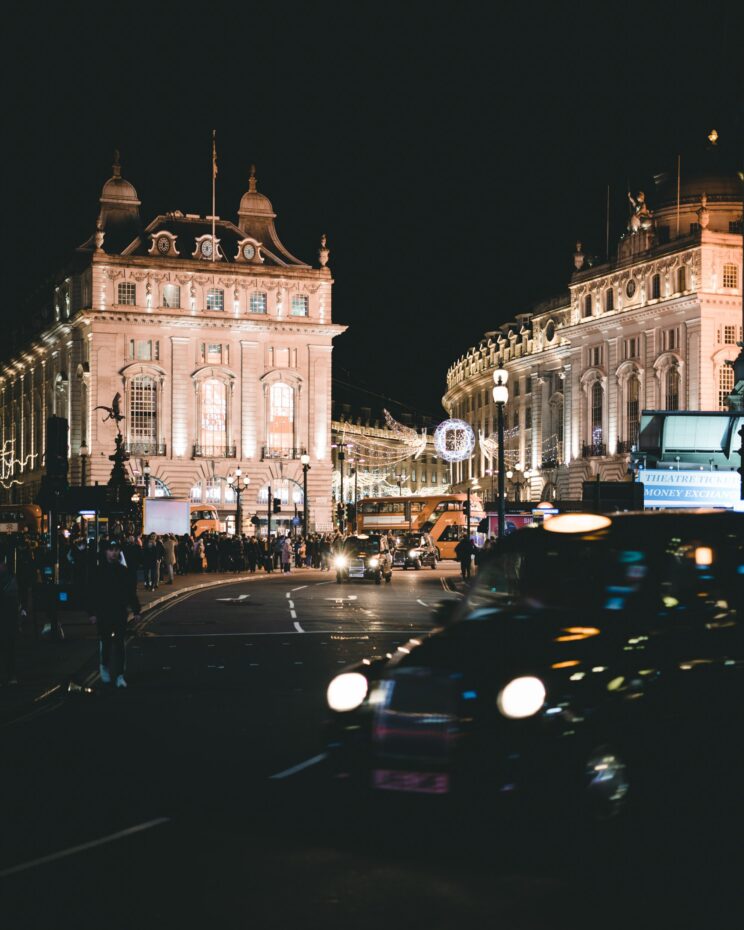 "London is a huge, stony desert: even boredom feels endless there." – Sandor Marai
"Studying abroad at Hogwarts"
"One thing about London is that when you step out into the night, it swallows you." – Sebastian Faulks
"My cousin's gay, he went to London only to find out that Big Ben was a clock." – Rodney Dangerfield
"When it's three o'clock in New York, it's still 1938 in London." – Bette Midler
SHORT LONDON QUOTES
Below is the list of short London captions perfect for those preferring fewer words.
'Nothing is certain in London but expense.' – William Shenstone
'London is a modern Babylon.' – Benjamin Disraeli
"Mind the gap."
'If London is a watercolor, New York is an oil painting.' – Peter Shaffer
"London is a bad habit one hates to lose."
"The parks be the lungs of London." – Charles Dickens
"London, baby!"
"London's like a forest. We shall be lost in it." – Mary Elizabeth Braddon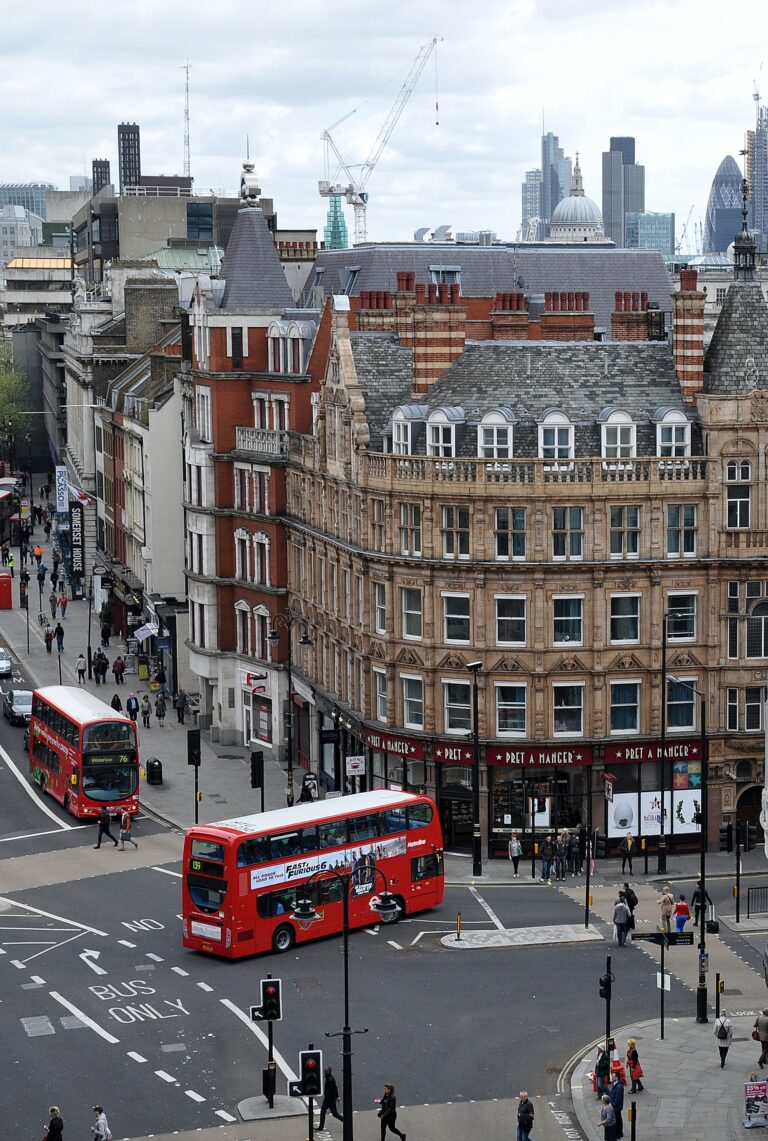 "London is an endless skirmish between angles and emptiness." – China Mieville
"Fragmentarily the City is nothing, but collectively it is gigantic." – Charlotte Riddell
"There's no time to be bored in London."
"He dreamed of London and of a life that mattered." – J.K. Rowling
"There's only one London. That's it. We are what we are." – Craig Taylor
"To walk alone in London is the greatest rest." – Virginia Woolf.
"Wear your crown and go to London."
"Falling hard for London."
"If you're curious, London's an amazing place." – David Bailey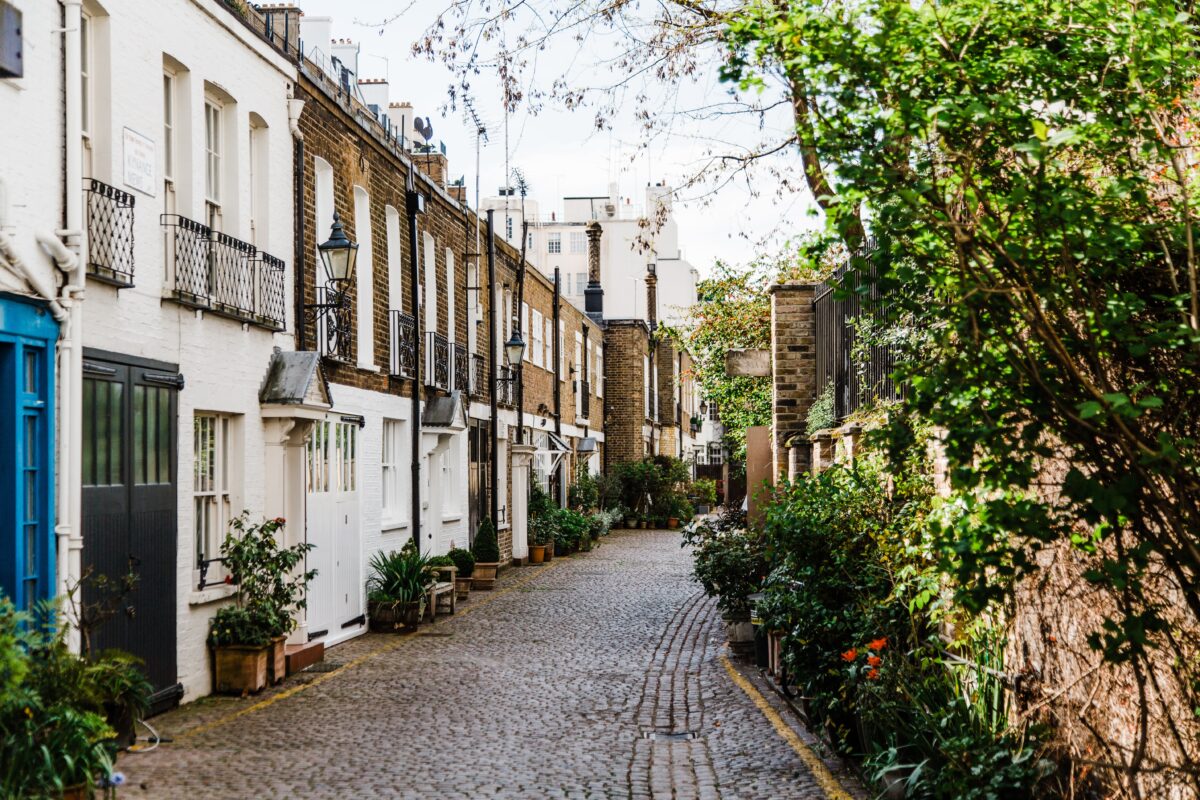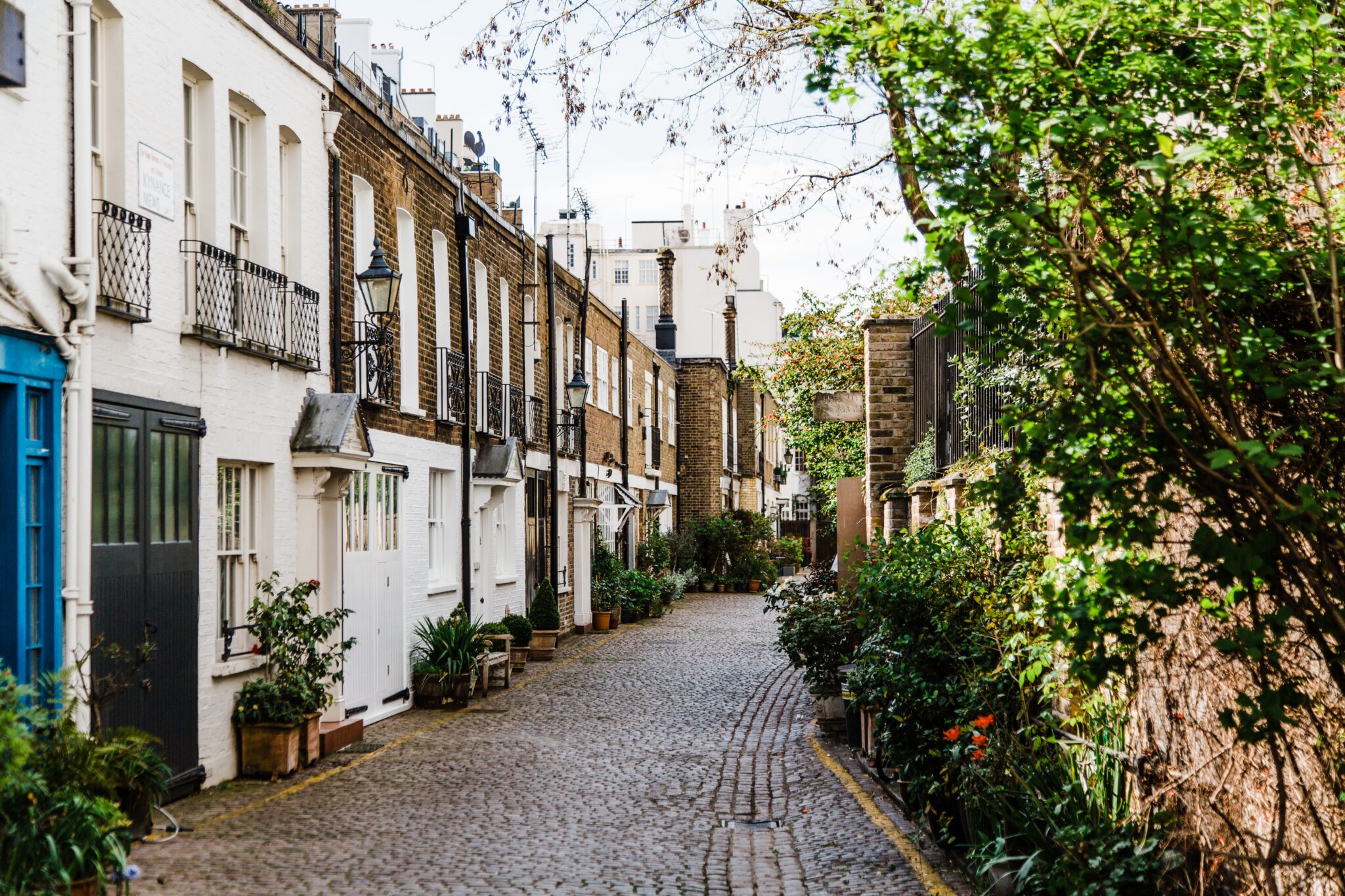 "London is the clearing-house of the world." – Joseph Chamberlain
"London is like a cold dark dream sometimes." – Jean Rhys
"Let's cross that London Bridge when we come to it."
"London is a labyrinth, half of stone and half of flesh." – Peter Ackroyd
LONDON CAPTIONS ABOUT FOOD
"The more fish and chips the merrier."
"Yes, London. You know, fish, chips, cup o tea, bad food, worse weather, Mary-fucking-Poppins. London!" – Dennis Farina
"Tea at the Ritz is the last delicious morsel of Edwardian London. The light is kind, the cakes are frivolous and the tempo is calm, confident and leisurely." – Helen Simpson
"Can you pass the tea and scones, please?"
"Here's the hot tea from London."
QUOTES ABOUT LONDON CULTURE AND HISTORY
'The English language is like London: proudly barbaric yet deeply civilized, too, common yet royal, vulgar yet processional, sacred yet profane.' -Stephen Fry
"I went to London because, for me, it was the home of literature. I went there because of Dickens and Shakespeare." – Ben Okri
"The streets of London have their map, but our passions are uncharted. What are you going to meet if you turn this corner?" – Virginia Woolf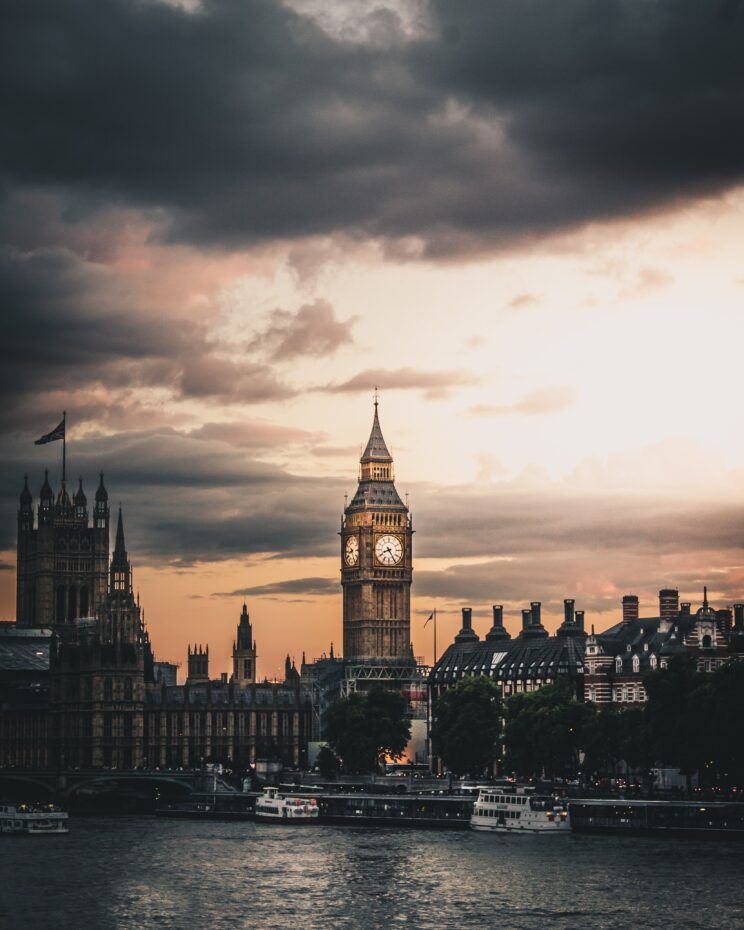 "There are two places in the world where men can most effectively disappear — the city of London and the South Seas." – Herman Melville
'You will recognize, my boy, the first sign of old age: it is when you go out into the streets of London and realize for the first time how young the policemen look.' – Sir Seymour Hicks
'Londoners, with their noses pressed to cold windows, smiled, for a mid-summer storm was raging across England. Zeus had blessed their land, taking away the bright happy sun and replacing it with gusty winds, lashing rain, and utter misery.'
"I believe we shall come to care about people less and less. The more people one knows the easier it becomes to replace them. It's one of the curses of London." – Ambrose Bierce
'One of the things she most liked about the city -apart from all its obvious attractions, the theatre, the galleries, the exhilarating walks by the river- was that so few people ever asked you personal questions.' – Julia Gregson
It is not the walls that make the city, but the people who live within them. The walls of London may be battered, but the spirit of the Londoner stands resolute and undismayed. -George VI
'This melancholy London – I sometimes imagine that the souls of the lost are compelled to walk through its streets perpetually. One feels them passing like a whiff of air.' – William Butler Yeats
'The truth is, that in London it is always a sickly season. Nobody is healthy in London, nobody can be.' -Jane Austen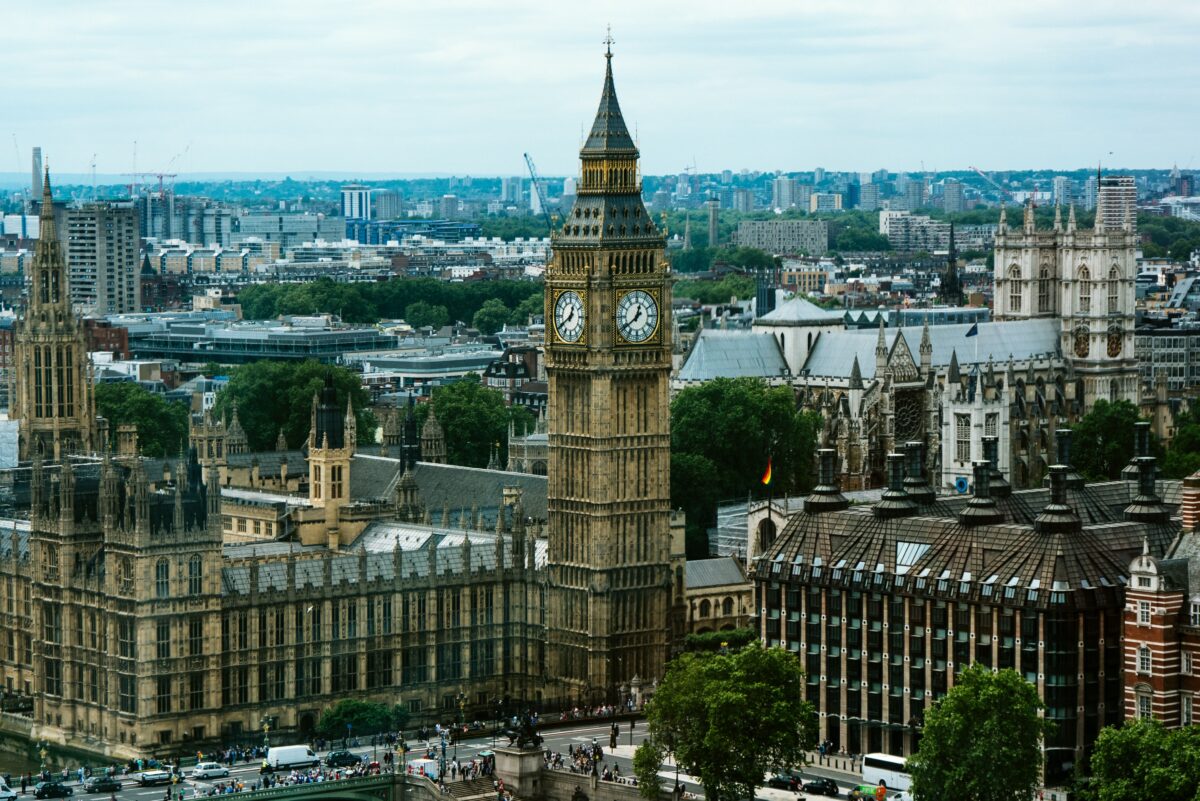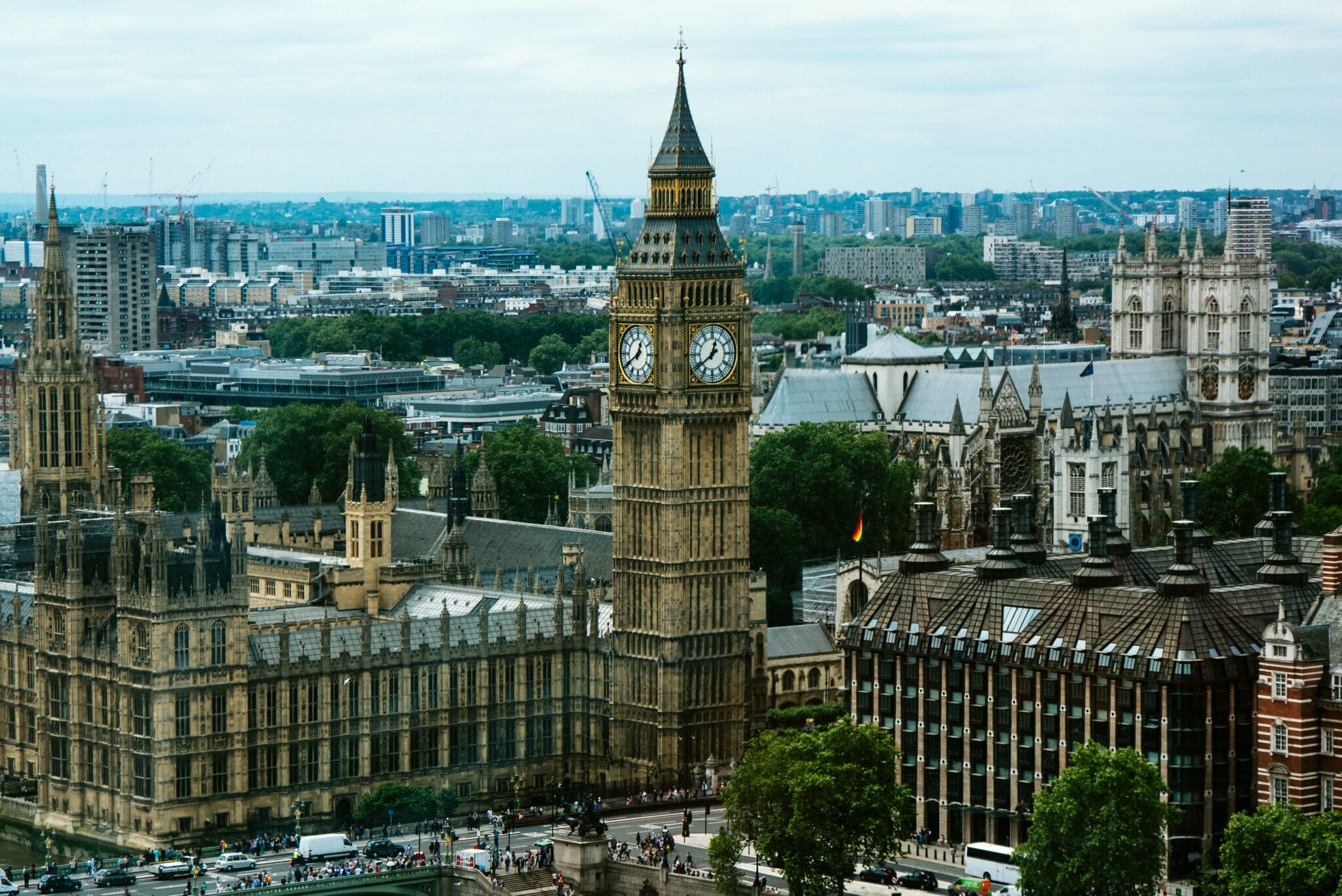 'It is my belief, Watson, founded upon my experience, that the lowest and vilest alleys in London do not present a more dreadful record of sin than does the smiling and beautiful countryside.' – Arthur Conan Doyle
'I don't know what London's coming to — the higher the buildings the lower the morals.' – Noël Coward
"I long to go through the crowded streets of your mighty London, to be in the midst of the whirl and rush of humanity, to share its life, its change, its death, and all that makes it what it is." – Bram Stoker
"The City of London, whose resident population hardly equals that of Dover, but whose precincts over a million persons enter daily, Sunday excepted, on business bent." – A. H. Beavan
"London is a huge shop, with a hotel on the upper storeys." – George Gissing
"London is like the tropical bush. If you don't exercise constant care the jungle, in the shape of the slums, will break-in." – John Buchan
"As to London, we must console ourselves with the thought that if life outside is less poetic than it was in the days of old, inwardly its poetry is much deeper." – Goldwin Smith
"London doesn't love the latent or the lurking, has neither time, nor taste, nor sense for anything less discernible than the red flag in front of the steam-roller. It wants cash over the counter and letters ten feet high." – Henry James
"In this city, 300 languages are spoken and the people that speak them live side by side in harmony. This city typifies what I believe is the future of the human race and a future where we grow together and we share and we learn from each other." – Ken Livingstone
"London is like a woman with too many years to encourage confession." – Louise Closser Hale
"From the top of the bus she could see the vast bowl of London spreading out to the horizon: splendid shops with mannequins in the window, interesting people, and already a much bigger world." – Julia Gregson
LONG LONDON CAPTIONS FOR INSTAGRAM
If you are more of a poet at heart that is not shy to describe the city in many words, why don't you use these London captions from noted authors, celebrities and writers that vividly describe everything about the city – growing up in the city, moving here, the many moods and weather of London, the nostalgia and more.
"Living in London is like being an inmate of a reformatory school. Everywhere you turn you run into some regulation designed for your own protection. The Government is like the School Matron with her keys jangling at her waist. She orders you about, good-humouredly enough, but all the same, in no uncertain terms." – Charles Ritchie
"It was a dark and stormy night; the rain fell in torrents, except at occasional intervals, when it was checked by a violent gust of wind which swept up the streets (for it is in London that our scene lies), rattling along the housetops, and fiercely agitating the scanty flame of the lamps that struggled against the darkness." – Edward Bulwer-Lytton
'I had neither kith nor kin in England, and was therefore as free as air – or as free as an income of eleven shillings and sixpence a day will permit a man to be. Under such circumstances, I naturally gravitated to London, that great cesspool into which all the loungers and idlers of the Empire are irresistibly drained.' – Arthur Conan Doyle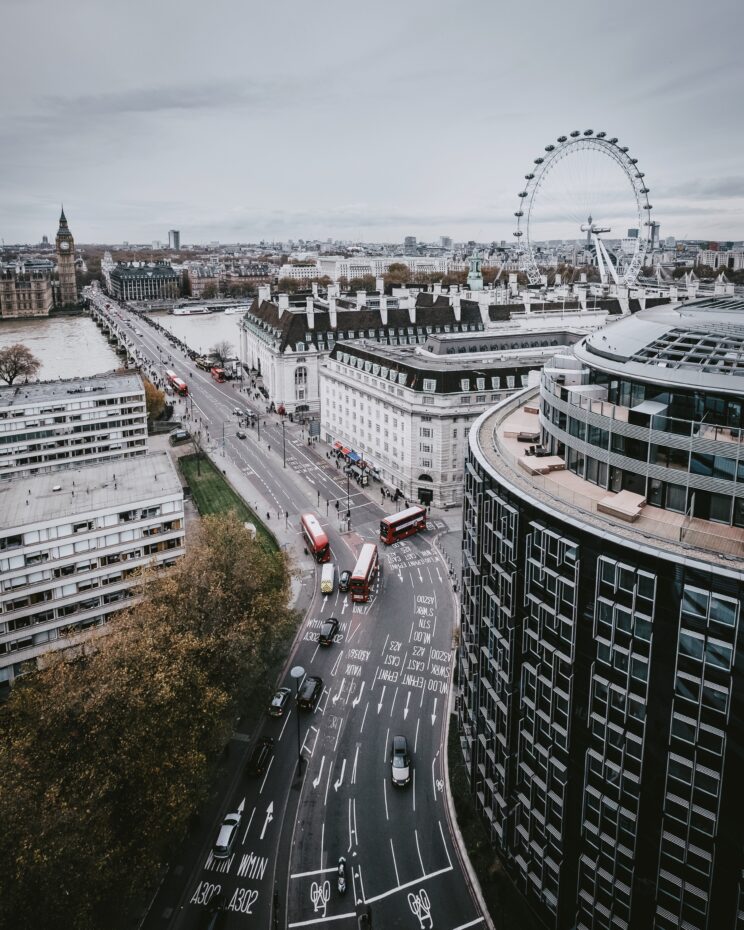 "The most wonderful thing in life is to be delirious and the most wonderful kind of delirium is being in love. In the morning mist, hazy and amorous, London was delirious. London squinted as it floated along, milky pink, without caring where it was going." – Yevgeny Zamyatin
"And if the Thames that ran beside them, sure and silver in the afternoon light, recalled a night long ago when the moon shone as brightly as a shilling on this same boy and girl, or if the stones of Blackfriars knew the tread of their feet and thought to themselves: At last, the wheel comes to a full circle, they kept their silence." – Cassandra Clare
"I have been assured by a very knowing American of my acquaintance in London, that a young healthy child well nursed, is, at a year old, a most delicious nourishing and wholesome food, whether stewed, roasted, baked, or boiled; and I make no doubt that it will equally serve in a fricassee or a ragout." – Jonathan Swift
"Once on a dark winter's day, when the yellow fog hung so thick and heavy in the streets of London that the lamps were lighted and the shop windows blazed with gas as they do at night, an odd-looking little girl sat in a cab with her father and was driven rather slowly through the big thoroughfares." – Frances Hodgson Burnett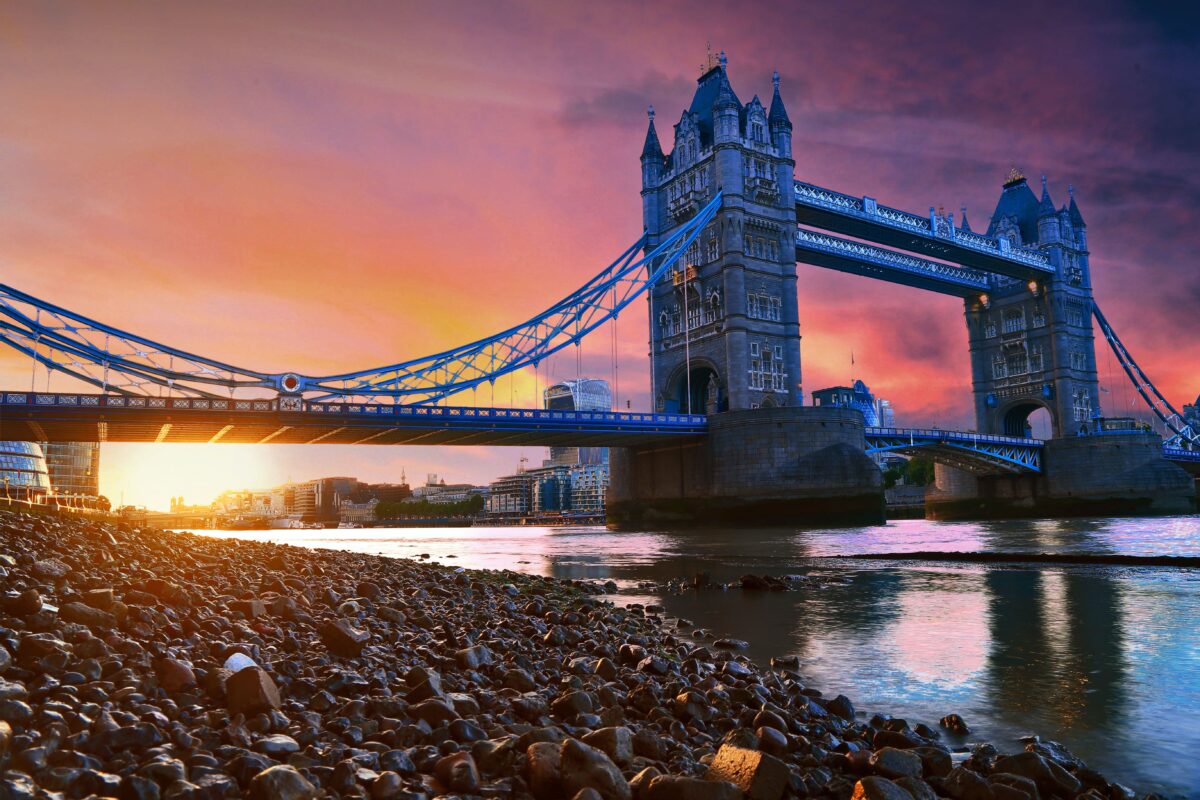 "One might fancy that day, the London day, was just beginning. Like a woman who had slipped off her print dress and white apron to array herself in blue and pearls, the day changed, put off stuff, took gauze, changed to evening, and with the same sigh of exhilaration that a woman breathes, tumbling petticoats on the floor, it too shed dust, heat, color; the traffic thinned; motor cars, tinkling, darting, succeeded the lumber of vans; and here and there among the thick foliage of the squares, an intense light hung. I resign, the evening seemed to say, as it paled and faded above the battlements and prominences, molded, pointed, of the hotel, flat, and block of shops, I fade, she was beginning. I disappear, but London would have none of it and rushed her bayonets into the sky, pinioned her, constrained her to partnership in her revelry." – Virginia Woolf
"For the bookish, London is a book. For criminals, a map of opportunities. For unpapered immigrants, it is a nest of skinned eyes; sanctioned gunmen ready to blow your head off as you run for a train. When the city of distorting mirrors revealed itself, through its districts and discriminations, I discovered more about London's past as a reworking of my own submerged history." – Iain Sinclair
"Sir, if you wish to have a just notion of the magnitude of this city, you must not be satisfied with seeing its great streets and squares but must survey the innumerable little lanes and courts. It is not in the showy evolutions of buildings but in the multiplicity of human habitations which are crowded together, that the wonderful immensity of London consists." – Samuel Johnson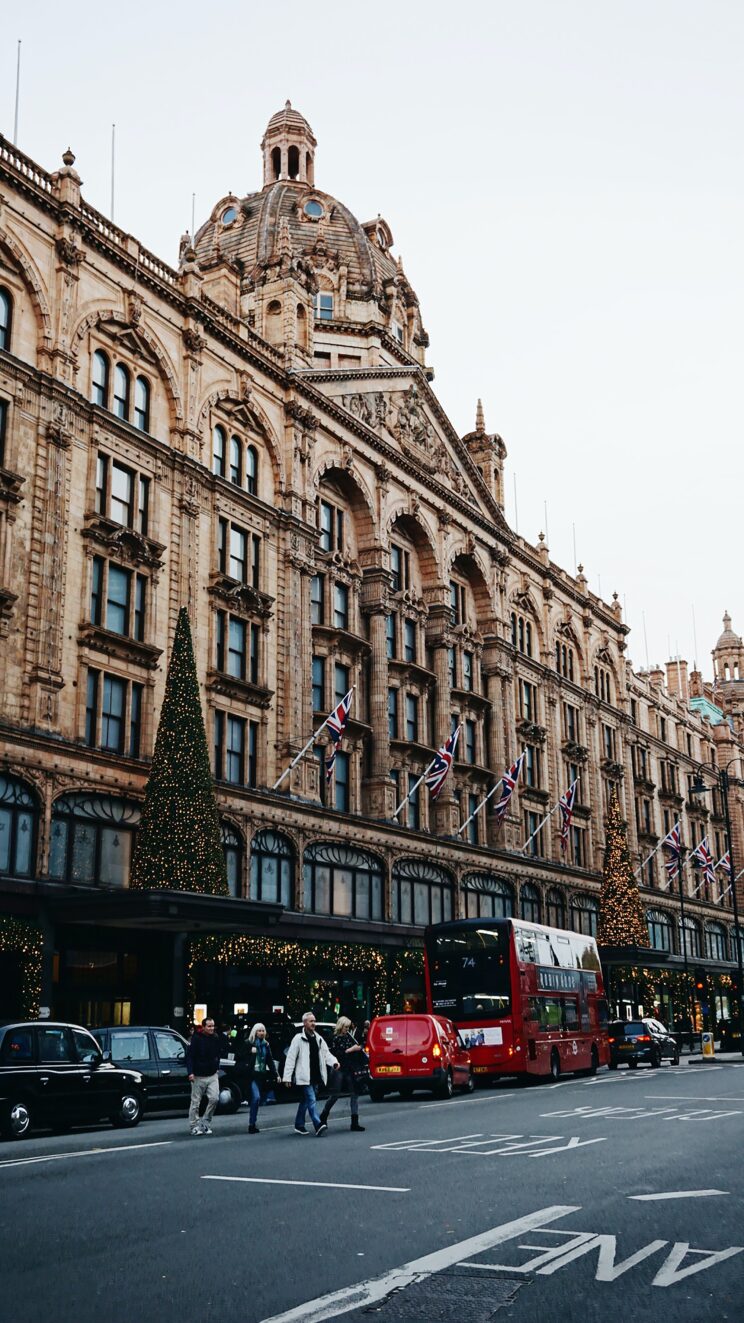 "London is a world in itself. It contains within itself all that is gorgeous in wealth, and all that is squalid in poverty; all that is illustrious in knowledge, and all that is debased in ignorance; all that is beautiful in virtue, and all that is revolting in crime. Adequately to chronicle and to describe such a city is a task beyond any individual powers." – Charles Knight
"Live your life in any way, London says. It encourages defiance. I loved what it gave me, who allowed me to be. On the nights I could afford a minicab home, I rolled down the window while crossing the river and watched the lights on the water, knowing most late-night mini-cabbers were reaffirming their love of London with the same view. I loved its messiness, its attempts at order. I loved the anonymity it afforded." – Craig Taylor
More London captions and descriptions about London including London phone booth captions and captions for oxford street London.
"To us, London is a hundred different places. It is never easy to know exactly what we mean when we use the word. Indeed, to the question " What is London? " there is no satisfactory answer unless it is that it is the original little walled city that still exists. It contains St. Paul's Cathedral, the Mansion House, the Guildhall, the Bank of England, and the London Bridge. Thousands of people work there in the day-time, but no one sleeps there at night but the Lord Mayor of London and a few hundred caretakers. Yet the physical boundaries of this ancient city are still visible. It is still possible to walk along the line of the Roman Wall that centuries ago limited the size of London to one square mile." – H V Morton
"In many ways, London is like a great big pinata, and everyone who lives here is like an excited, blindfolded child with a heart full of hope and a big flailing stick. Aim that stick right and London will split at the seams like a ruptured spleen, showering you with the most extraordinary places to visit, places like you won't find anywhere else in the world. Get it wrong and the chances are you'll lose your footing and end up in a frustrated, eyeless heap." – Paul Carr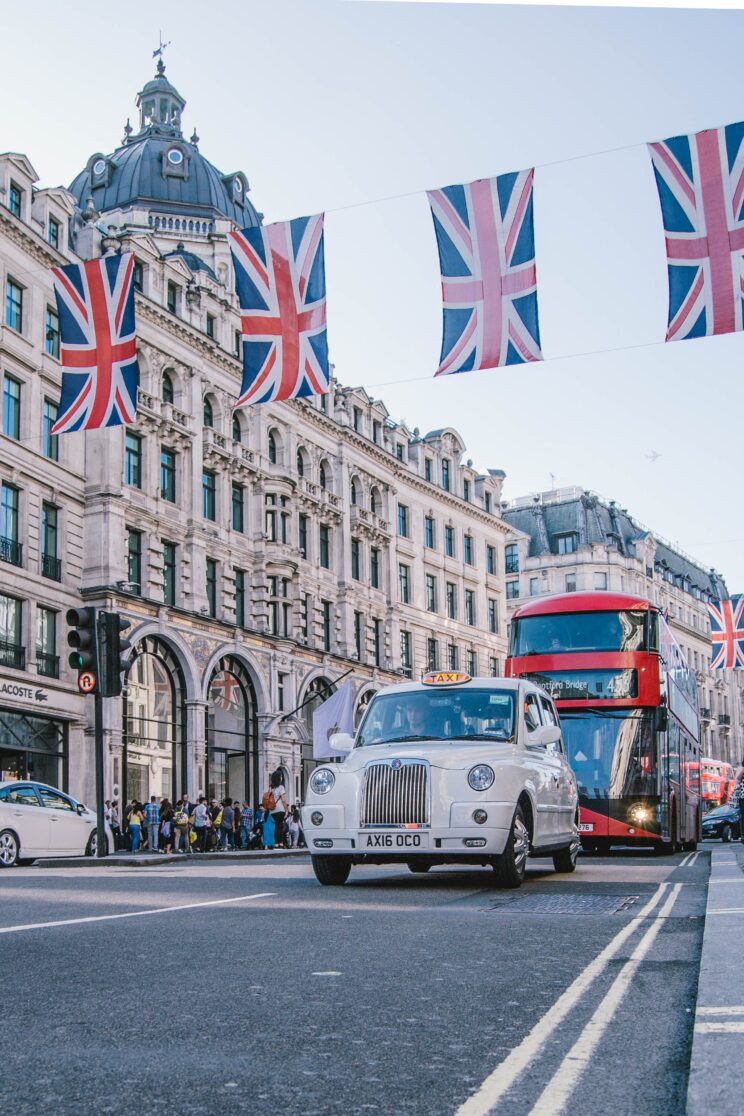 "It's brilliant, you can't ever get bored of London cos even if you live here for like a hundred and fifty years you still won't ever know everything about it. There's always something new. Like, you're walking round somewhere you've known since you were born and you look up and there's an old clock on the side of a building you have never seen before, or there's a little gargoyles face over a window or something." – Richard Rider
"History and tradition greet you at every turn in London; it's also one of the coolest, most modern cities in the world. If London contained only landmarks such as Westminster Abbey and Buckingham Palace, it would still rank as one of the world's great destinations, but Britain's capital is much more. People come to glimpse the royals and stop by hot galleries; to take in theater and trendy shops; to sample tea and scones or cutting-edge cuisine. When you need a break from the action, pop into a pub, relax in a park—or take a walk and make London your own." – Fodors
"The City is a world within itself. Centered in the heart of the metropolis, with its innumerable capacities for commercial pursuits, it presents at first sight, to a stranger, a most mysterious and unfathomable labyrinth of lanes and alleys, streets and courts, of lanes thronged with a bustling multitude whose various occupations, though uniting in one grand whole, seem to have no direct association with each other." – D. Morrier Evans
"Private courts, Gloomy as coffins, and unsightly lanes; Thrilled by some female vendor's scream, belike; The very shrillest of all London cries, May then entangle our impatient steps; Conducted through those labyrinths, unawares, To privileged regions and inviolate, Were from their airy lodges studious lawyers; Lookout on waters, walks, and gardens green." – William Wordsworth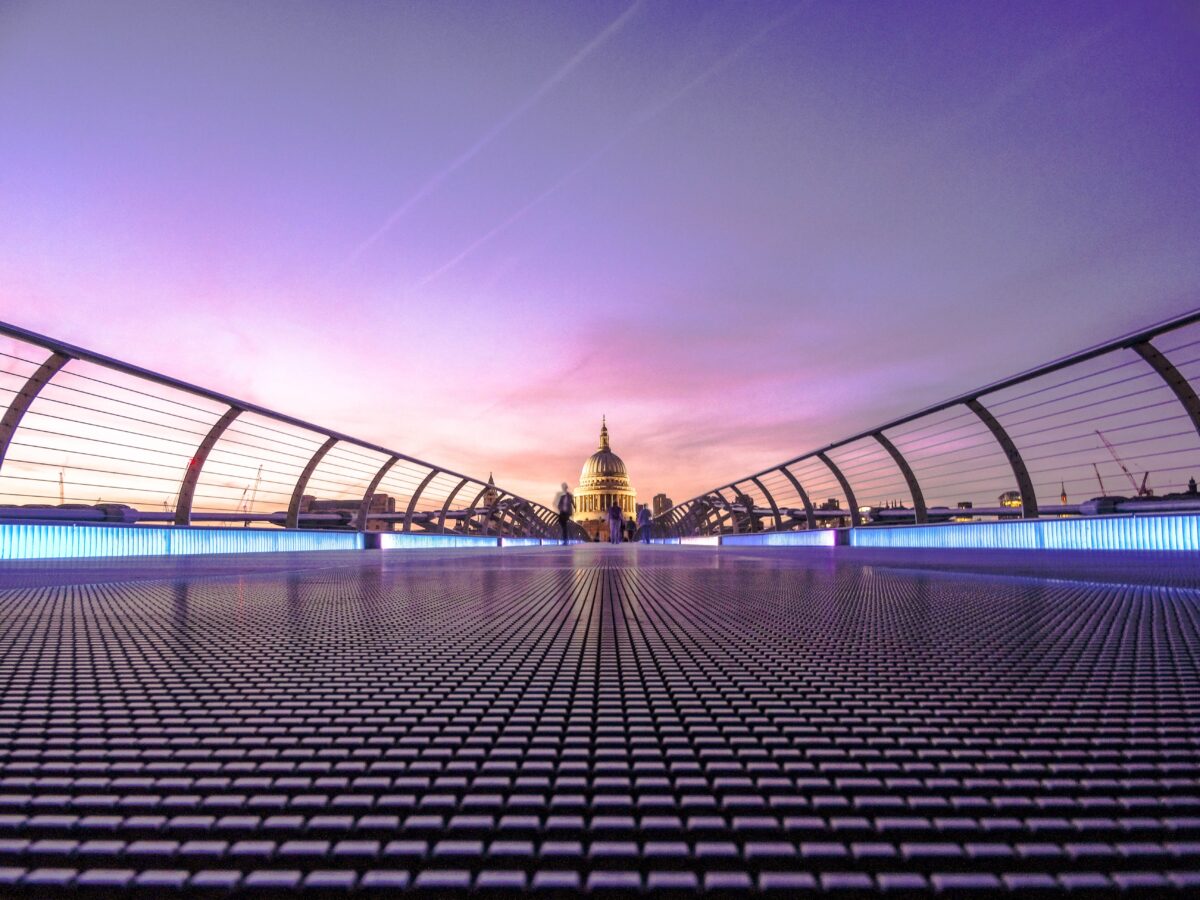 "London has changed enormously and so have the English in the past decade. They're more like Americans and more like Europeans, too. They're always eating out, and when they're at home they don't cook the way they did ten years ago. They're all sitting around in cafés, like the Continentals, drinking coffee and chattering and watching the world go by." – Doris Lessing
"Proportion. You can't help thinking about it in these London streets, where it doesn't exist. It's like listening to a symphony of cats to walk along with them. Senseless discords and a horrible disorder all the way We need no barbarians from outside; they're on the premises, all the time." – Aldous Huxley
"London is like a dream come true. As I ramble through it, I am haunted by the curious feeling of something half-forgotten, but still dimly remembered, as a reminiscence of some previous state of existence. It is at once familiar and strange." – Joseph Fort Newton
"Unreal City. Under the brown fog of a winter dawn. A crowd flowed over London Bridge, so many, I had not thought death had undone so many. Sighs, short and infrequent, were exhaled. And each man fixed his eyes before his feet. Flowed up the hill and down King William Street. To where St Mary Woolnoth kept the hours. With a dead sound on the final stock of nine." – T.S. Eliot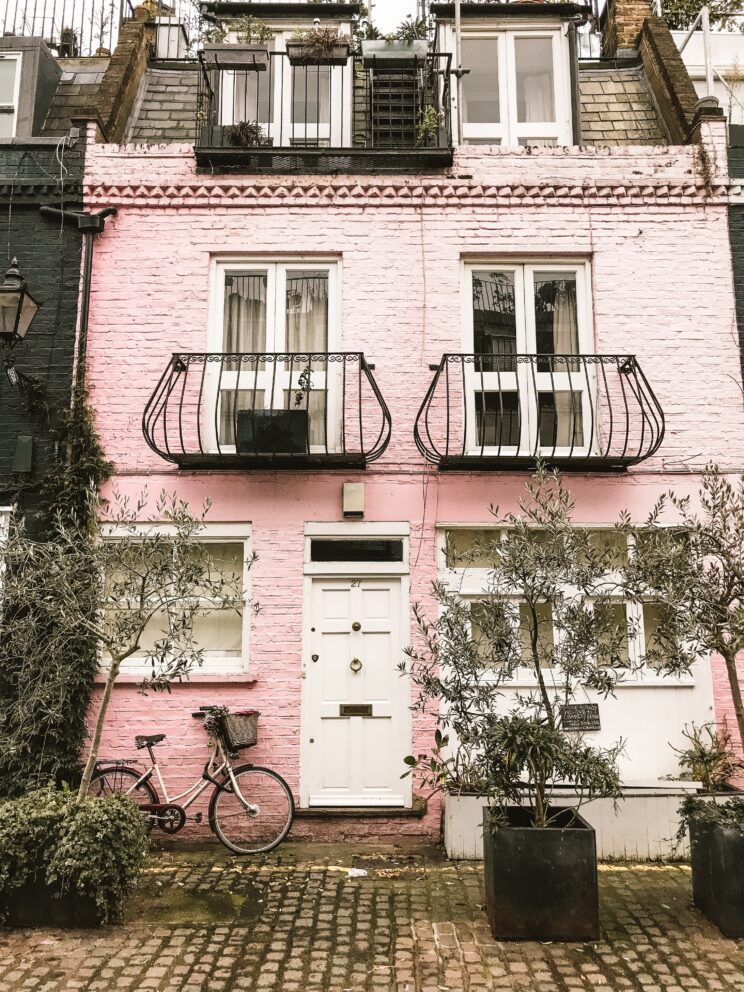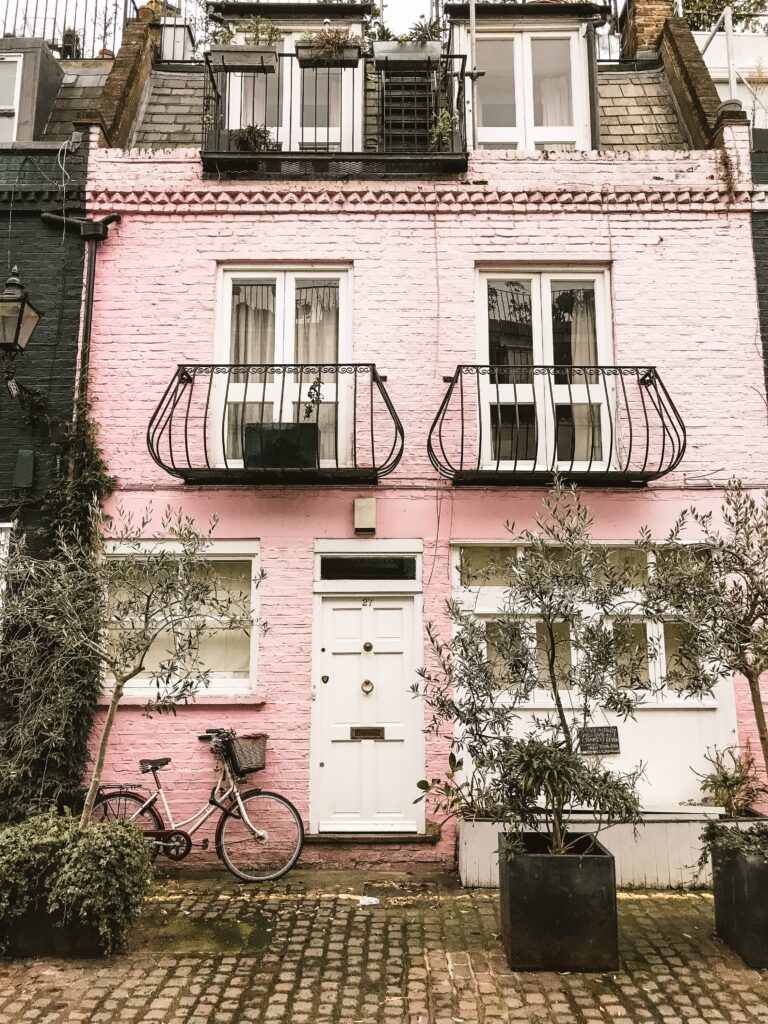 "The City is a world within itself. Centered in the heart of the metropolis, with its innumerable capacities for commercial pursuits, it presents at first sight, to a stranger, a most mysterious and unfathomable labyrinth of lanes and alleys, streets and courts, of lanes thronged with a bustling multitude whose various occupations, though uniting in one grand whole, seem to have no direct association with each other." – D. Morrier Evans
"My Dad says that being a Londoner has nothing to do with where you're born. He says that there are people who get off a jumbo jet at Heathrow, go through immigration waving any kind of passport, hop on the tube, and by the time the train's pulled into Piccadilly Circus, they've become a Londoner." – Ben Aaronovitch
"London always reminds me of the brain. It is similarly convoluted and circuitous. A lot of cities, especially American ones like New York and Chicago, are laid out in straight lines. Like the circuits on computer chips, there are a lot of right angles in cities like this. But London is a glorious mess." – James Geary
"Down in Farringdon Street the carts, wagons, vans, cabs, omnibuses crossed and intermingled in a steaming splash-bath of mud; human beings, reduced to their due paltriness, seemed to toil in exasperation along the strips of pavement, bound on errands, which were a mockery, driven automaton-like by forces they neither understood nor could resist." – George Gissing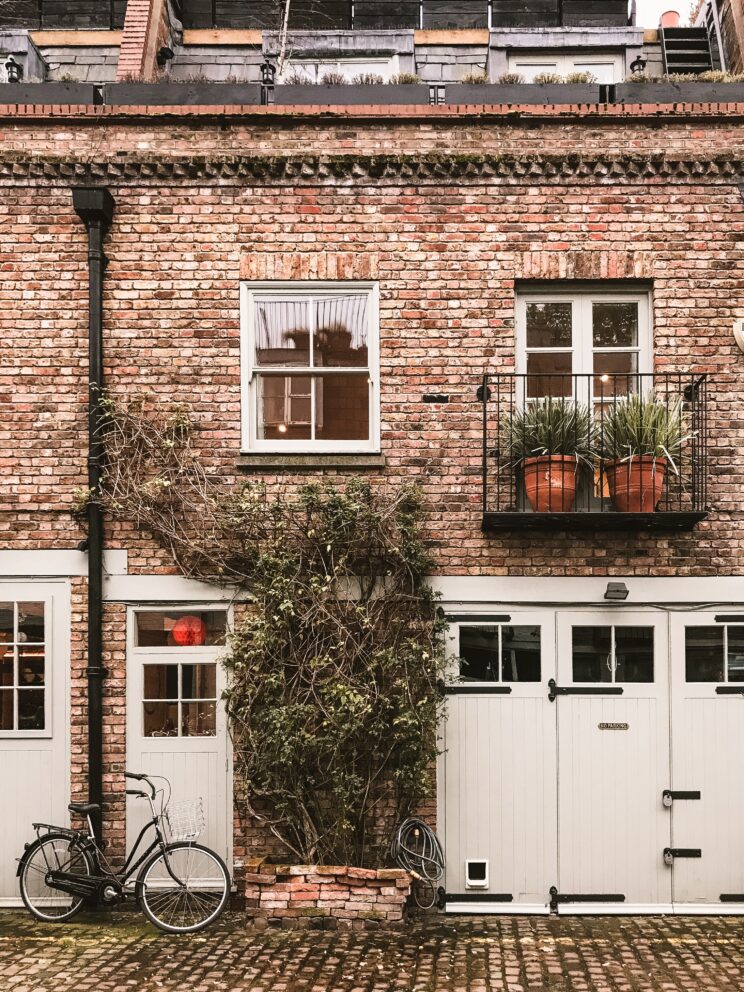 "A mighty mass of brick, and smoke, and shipping. Dirty and dusty, but as wide as an eye. Could reach, with here and there a sail just skipping. Insight, then lost amidst the forestry. Of masts, a wilderness of steeples peeping. On tiptoe through their sea-coal canopy. A huge, dun cupola, like a foolscap crown. On a fool's head – and there is London Town." – Lord Byron
"London is like a great bird-cage. She, that innocent, gentle and single-hearted, is fluttering in there along with other millions. She can't get out. She's at the mercy of any cold-eyed, rapacious brute who will get her into a corner." – Maurice Hewlett
"London has long been regarded as a vibrant, busy, historical metropolitan city rich in history and beautiful iconic buildings. However, like most cities of this scale, it also has a characteristic local side: beautiful village-like enclaves that are extremely photogenic and full of character. Partner all that with a unique style and you're left with something pretty special." – Siobhan Ferguson
"The appearance presented by the streets of London an hour before sunrise, on a summer's morning, is most striking even to the few whose unfortunate pursuits of pleasure, or scarcely less unfortunate pursuits of business, cause them to be well acquainted with the scene. There is an air of cold, solitary desolation about the noiseless streets which we are accustomed to seeing thronged at other times by a busy, eager crowd, and over the quiet, closely-shut buildings, which throughout the day are swarming with life and bustle, that is very impressive." – Charles Dickens
More Long London captions that describe London in poignant ways from the heart. If you want to let your loved ones be carried away with the beauty of London, these poetic words will do the job.
"London was beginning to illuminate herself against the night. Electric lights sizzled and jagged in the main thoroughfares, gas-lamps in the side streets glimmered a canary gold or green. The sky was a crimson battlefield of spring, but London was not afraid. Her smoke mitigated the splendour, and the clouds down Oxford Street were a delicately painted ceiling, which adorned while it did not distract. She has never known the clear-cut armies of the purer air. Leonard hurried through her tinted wonders, very much part of the picture. His was a grey life, and to brighten it he had ruled off a few corners for romance." – E.M. Forster
"London is a friend whom I can leave knowing without a doubt that she will be the same to me when I return, to-morrow or forty years hence, and that, if I do not return, she will sing the same song to inheritors of my happy lot in future generations. Always, whether sleeping or waking, I shall know that in Spring the sun rides over the silver streets of Kensington and that in the Gardens the shorn sheep find very green pasture. Always the plaited threads of traffic will wind about the reel of London; always as you up Regent Street from Pall Mall and look back, Westminster will rise with you like a dim sun over the horizon of Whitehall. That dive down Fleet Street and up to the black and white cliffs of St. Paul's will forever bring to mind some rumor of romance." – Stella Benson
"Fog everywhere. Fog up the river, where it flows among green aits and meadows; fog down the river, where it rolls defiled among the tiers of shipping and the waterside pollutions of a great (and dirty) city. Fog on the Essex marshes, fog on the Kentish heights. Fog creeping into the cabooses of collier-brigs; fog lying out on the yards, and hovering in the rigging of great ships; fog drooping on the gunwales of barges and small boats. Fog in the eyes and throats of ancient Greenwich pensioners, wheezing by the firesides of their wards; fog in the stem and bowl of the afternoon pipe of the wrathful skipper, down in his close cabin; fog cruelly pinching the toes and fingers of his shivering little 'prentice boy on deck. Chance people on the bridges peeping over the parapets into a nether sky of fog, with fog all around them, as if they were up in a balloon, and hanging in the misty clouds." – Charles Dickens
LONDON PUNS AND JOKES
Ending this run of the best London captions with these funny London puns. Feel free to use these London puns on Instagram with your friends and followers.
Visiting Buckingham Palace, but I'm having a bad heir day.
Home is where the palace is.
Eye came. Eye saw. Eye conquered.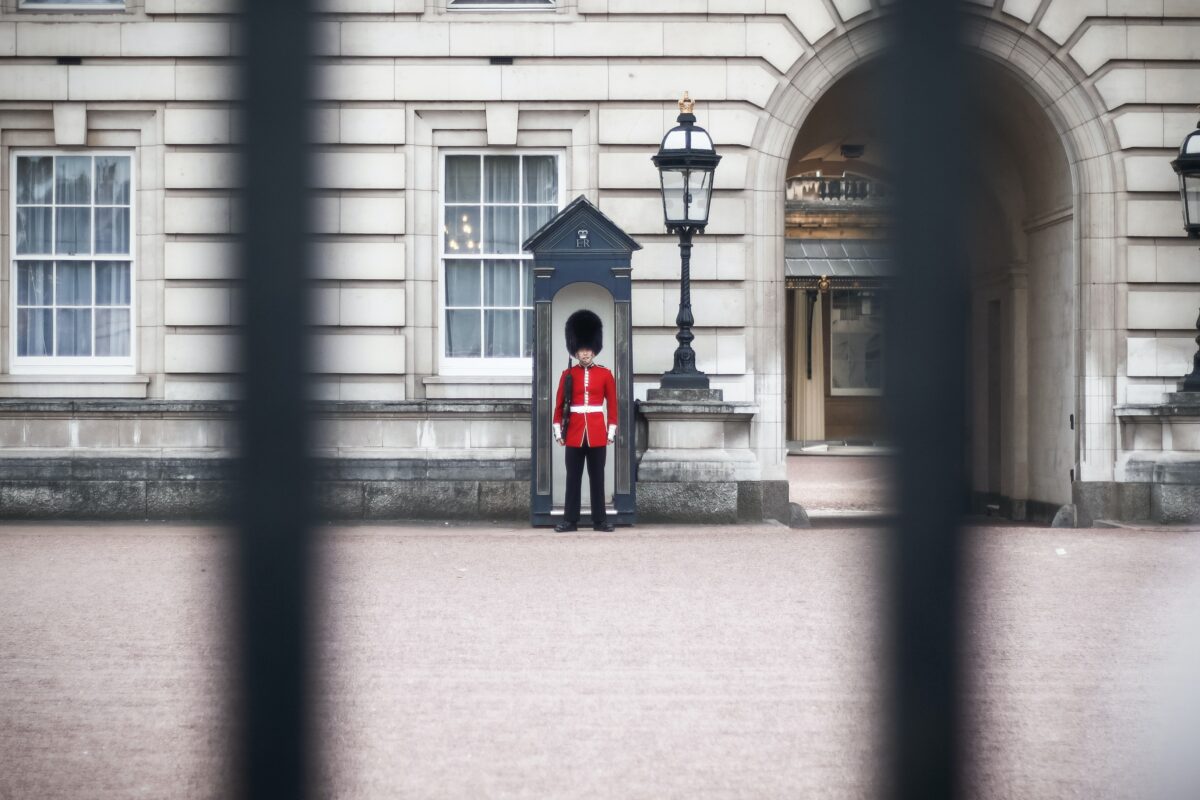 Never met a scone I didn't like
Relationship status: crushing on Big Ben
The cold here is snow joke.
Keeping my London Eye on the prize.
London is my cup of tea.
Where have you Ben all my life?
The fog was so thick we mist our tour.
I can't be Thamed.
The street art in London is very ad-mural-able.
The traffic in London is like a Piccadilly Circus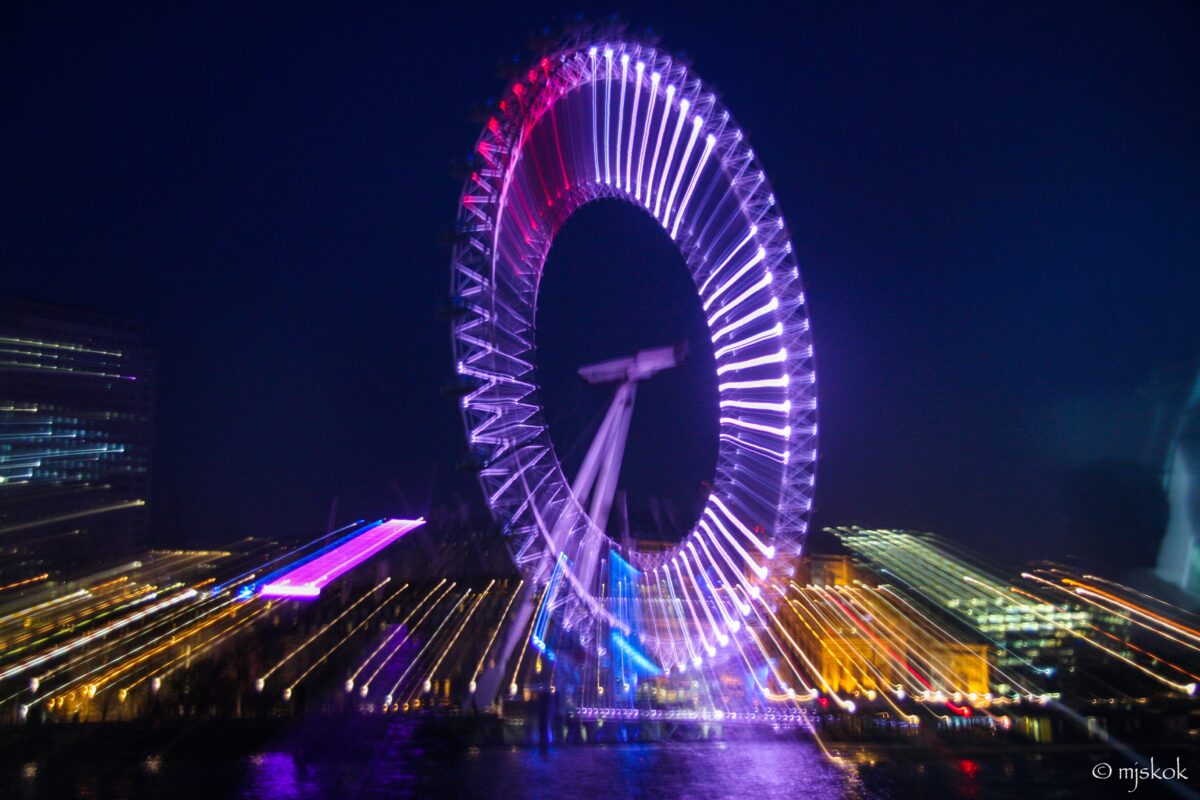 In winter, London makes a great frost impression.
Having the best Thames in London
Talk British to me.
I tried to grab a pic of the London fog, but I mist.
Sticks and scones may break my bones.
Enjoying hour day at Big Ben.
Having the best Thames in London
That's the ultimate list of the best London captions for Instagram – You can choose between deep, poetic quotes about London and classy London Instagram captions and one-liners.
Do you have more London quotes and captions? Do share with us in the comments below.
PIN LONDON CAPTIONS TO READ LATER