In this post, you will find the best Vienna quotes, perfect to use as Vienna Instagram captions or to find some travel inspiration through these quotes about Vienna that will give you glimpses of this stunning capital city of Austria.
No matter what the time of the year is, Austria is one of the most beautiful European cities that you should not miss visiting – Pretzels, beer, Opera, music, arts, museums, old town, magical Christmas market, festivals and concerts are some of the reasons why Austria draws hundreds of thousands of travelers every year.
Fall in love with this beautiful city through these inspirational quotes about Vienna, including some Austria quotes.
BEST VIENNA QUOTES
Below is the list of the most famous quotes about Vienna perfect for captions.
'For almost thirty years I repeatedly saw one and the same dream: I would arrive in Vienna at long last. I would feel really happy, for I was returning to my serene childhood.' – Alfred Schnittke
'Dream on, but don't imagine they'll all come true. When will you realize Vienna waits for you.' – Billy Joel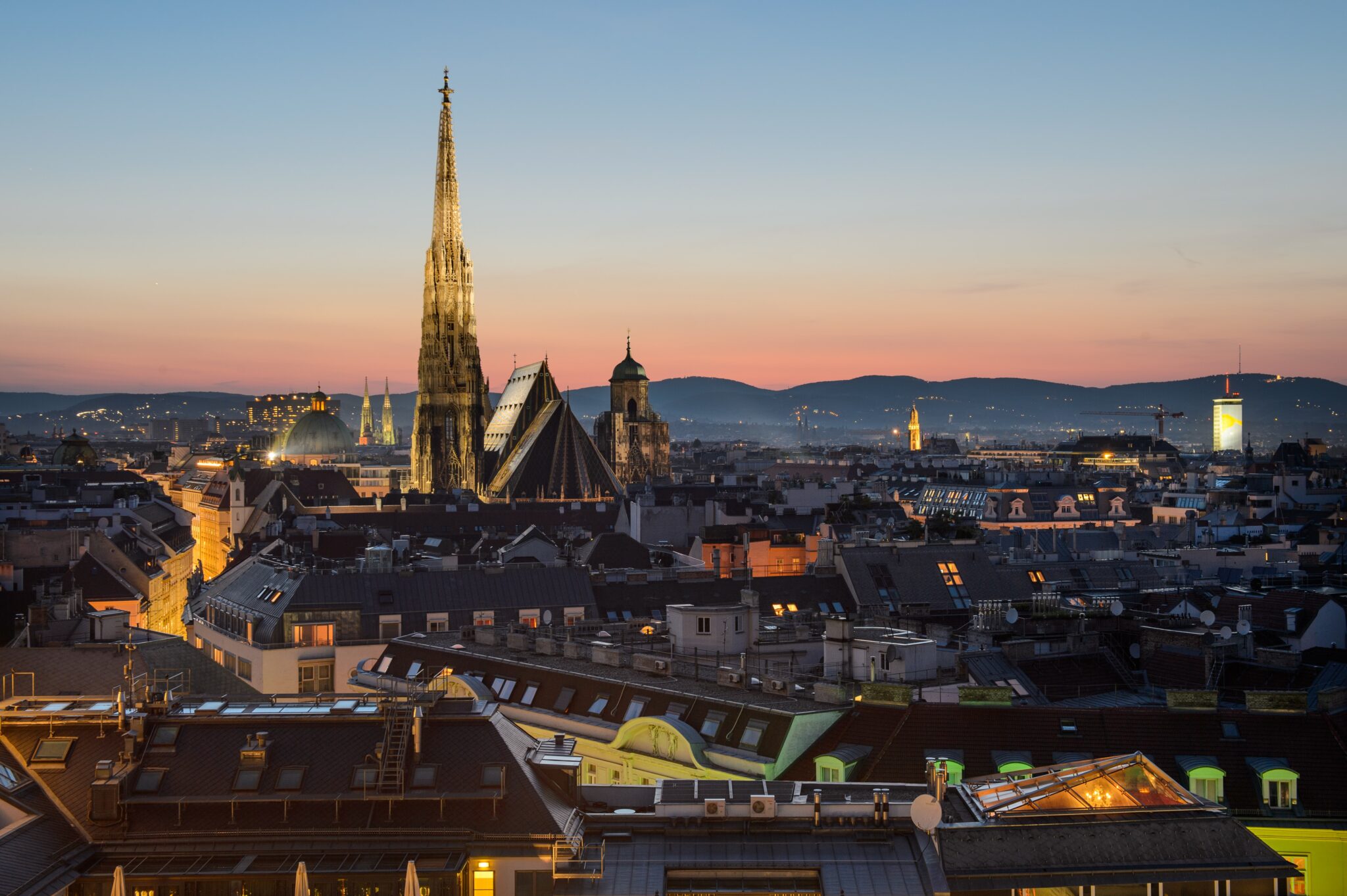 'Vienna is a handsome, lively city, and pleases me exceedingly.' – Frederic Chopin
'In Vienna, it's impossible to be overlooked. You can only be ignored.' — Alexander Löwen
'Vienna, to me it was the tuning fork for the entire world. Saying the word Vienna was like striking a tuning fork and then listening to find what tone it called forth in the person I was talking to. It was how I tested people. If there was no response, this was not the kind of person I liked. Vienna wasn't just a city, it was a tone that either one carries forever in one's soul or one does not. It was the most beautiful thing in my life. I was poor, but I was not alone, because I had a friend.' – Sándor Márai
'But yes, I really feel great in Austria, I love my home and Vienna is just the best place to be.'
VIENNA TRAVEL QUOTES
If you are looking for some travel quotes for inspiring your trip or want some help with captions, below Vienna quotes about travel should be perfect.
'I've been to Bali twice and Marrakech twice. I thought Vienna was great. I will take girlfriends to places they've never been before.' – Eion Bailey
'Vienna wasn't just a city, it was a tone that either one carries forever in one's soul or one does not. It was the most beautiful thing in my life. I was poor, but I was not alone, because I had a friend. And Vienna was like another friend. When it rained in the tropics, I always heard the voice of Vienna. And at other times too. Sometimes deep in the virgin forests. I smelled the musty smell of the entrance hall in Hietzing. Music and everything I loved was in the stones of Vienna, and in people's glances and their behavior, the way pure feelings are part of one's very heart. You know when the feelings stop hurting. Vienna in winter and spring. The allés in Schönbrunn. The blue light in the dormitory at the academy, the great white stairwell with the baroque statue. Morning ridings in the Prater. The mildew in the riding school. I remember all of it exactly, and I wanted to see it again.' ― Sándor Márai
'Lord, if there is a heartache Vienna cannot cure I hope never to feel it. I came home cured of everything except Vienna.' – Storm Jameson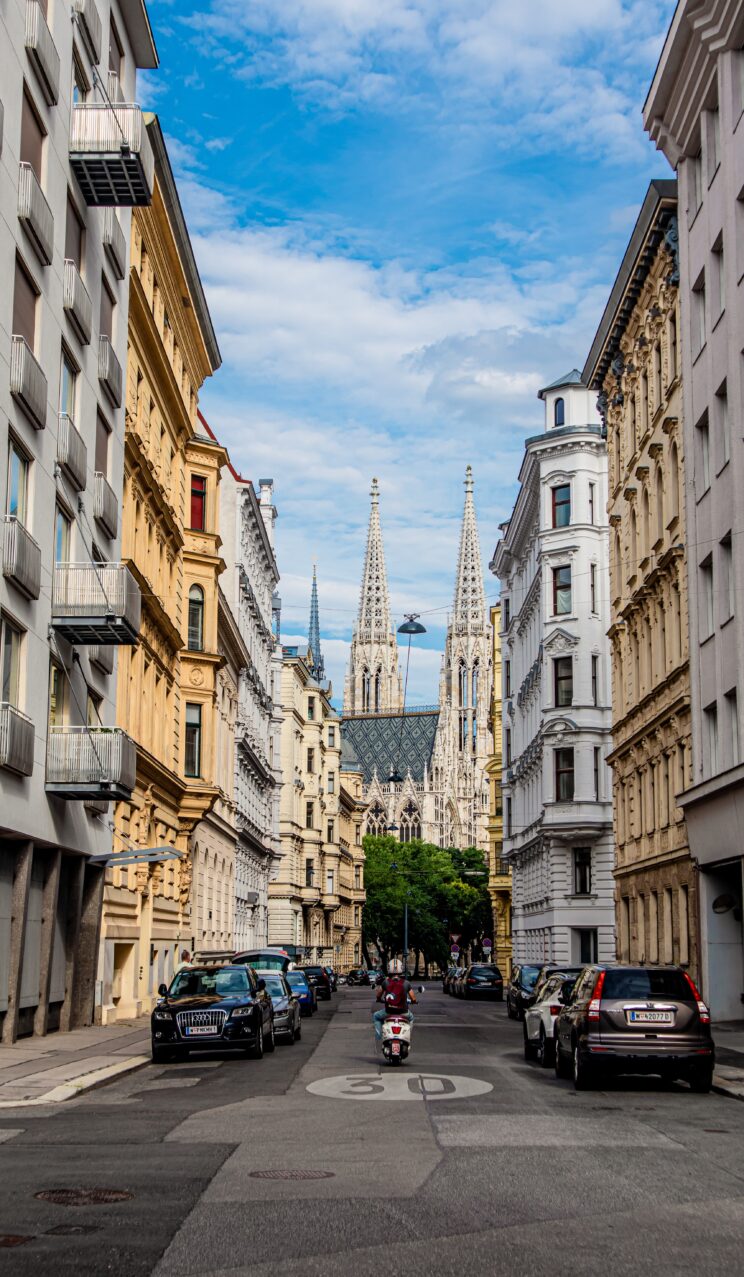 'Budapest is a prime site for dreams: the East's exuberant vision of the West, the West's uneasy hallucination of the East. It is a dreamed-up city; a city almost completely faked; a city invented out of other cities, out of Paris by way of Vienna — the imitation, as Claudio Magris has it, of an imitation.' – M. John Harrison
'The best coffee in Europe is Vienna coffee, compared to which all other coffee is fluid poverty.'
'If you walk into a coffee shop in 1903 Vienna, you might find at the same table the artist Gustav Klimt, Sigmund Freud, Leon Trotsky and possibly Adolf Hitler, who lived in Vienna at the same time.' – Eric Weiner
Coffee is one of the best things about Vienna. Don't forget to hop the cute cafes when in this city, precisely what these Vienna quotes talk about.
The coffee shop played a big role in Vienna in 1900. Rents were sky high, housing was difficult to come by, your apartment probably wasn't heated, and so you went to the coffee shop. You went to the coffee shop because it was warm because it was great Viennese coffee, and you went for the conversation and the company.' – Eric Weiner
'Do you want to go back to Vienna?" he said. Alec didn't answer, just stared into space. "Or we could go somewhere else," said Magnus. "Anywhere you want. Thailand, South Carolina, Brazil, Peru – Oh, wait, no, I'm banned from Peru. I'd forgotten about that. It's a long story, but amusing if you want to hear it.' – Cassandra Clare
'Vienna is cold and dark, and sad. It is laid out as though for a royal parade; the streets are wide and they're flanked by monumental buildings, decorated with the faces of angry gods. And on the roof are statues of national heroes, wielding weapons of destruction.' – Quentin Crisp
'Vienna is cold and dark, and sad. It is laid out as though for a royal parade; the streets are wide and they're flanked by monumental buildings, decorated with the faces of angry gods. And on the roof are statues of national heroes, wielding weapons of destruction.' – Quentin Crisp
'And I'll dance with you in Vienna, I'll be wearing a river's disguise. The hyacinth wild on my shoulder my mouth on the dew of your thighs. And I'll bury my soul in a scrapbook, with the photographs there and the moss. And I'll yield to the flood of your beauty, my cheap violin, and my cross.' – Leonard Cohen
'In America, even your menus have the gift of language. The Chef's own Vienna Roast. A hearty, rich meatloaf, gently seasoned to perfection and served in a creamy nest of mashed farm potatoes and strictly fresh garden vegetables. Of course, what you get is coleslaw and a slab of meat, but that doesn't matter because the menu has already started your juices going. Oh, those menus. In America, they are poetry.' – Laurie Lee
'What impressed me particularly in Vienna was the strict order everywhere. No mob disturbances of any kind, in spite of the greatly increased liberty and relaxation of police regulations.' – Fritz Kreisler
'I had been a student in Vienna, and one of the neat little things I had found out was about that zoo. It was a good debut novel for me to have published. I was 26 or 27 when it was published. I already had a kid and would soon have a second.' – John Irving
Here are some music quotes for Instagram, which can be used with Vienna quotes if you are a fan of music.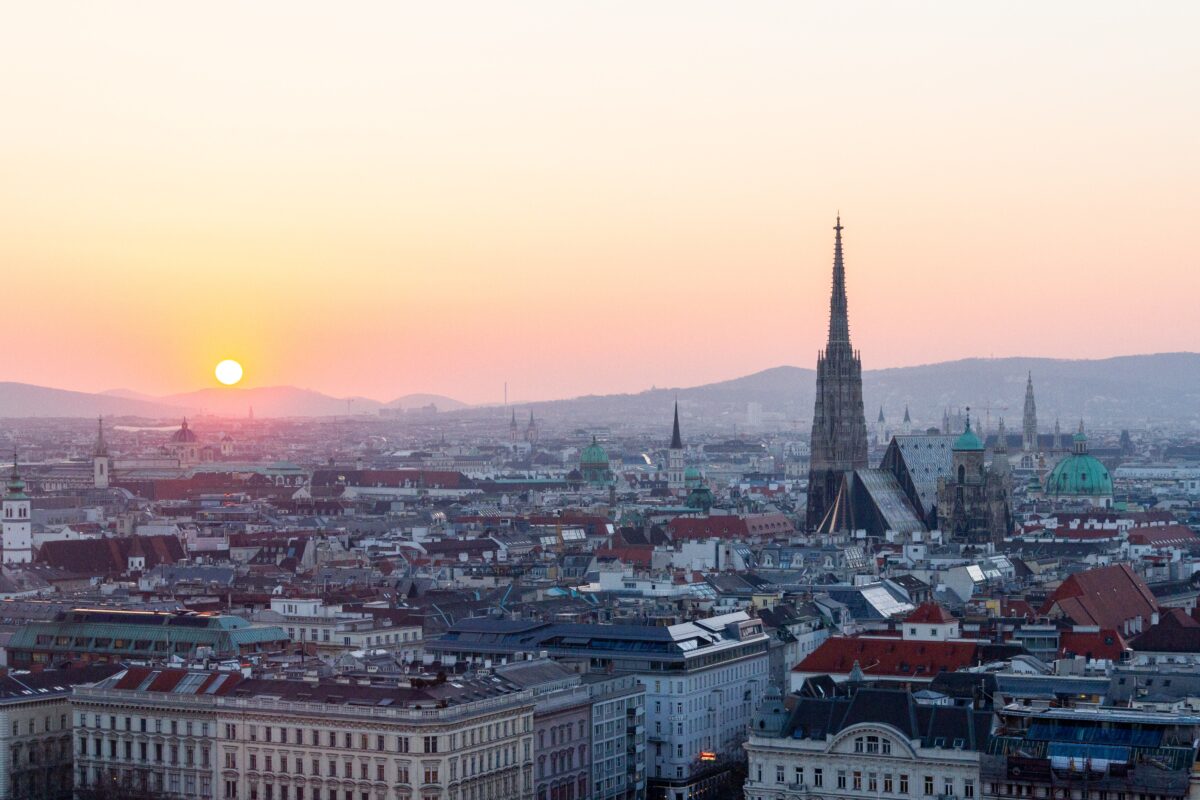 'Someone like Mozart moves from Salzburg to Vienna, where all of a sudden he finds this musical city that is not only asking for music, it's demanding music of him.' – Eric Weiner
'I was born an only child in Vienna, Austria. My father found hours to sit by me by the library fire and tell fairy stories.' – Hedy Lamarr
'In Vienna, when I was a year-and-a-half or two-years-old. I remember it because I remember the little blue raincoat I used to wear, and how the buttons felt. I liked to walk on the street in front of our house when it was raining, and jump into all the puddles. That's weird, but that's my earliest memory.' – Boris Kodjoe
'The climate suits me, and London has the greatest serious music that you can hear any day of the week in the world – you think it's going to be Vienna or Paris or somewhere, but if you go to Vienna or Paris and say, 'Let's hear some good music', there isn't any.' – David Attenborough
'In some of the great cities of Europe – Paris, Vienna, Prague, and Brussels – tourists bored with life above ground can descend below. All these cities have sewer museums and tours, and all expose their underbelly willingly to the curious. But not London, arguably the home of the most splendid sewer network in Europe.' – Rose George
'I'm an immigrant – I've got to be in the city: London, Vienna, or Rome, but always a city.' – Paul Bettany
'London may have more money and Vienna more culture; Rome may have more history and Paris more style. But Glasgow has the biggest heart.' ― Fuad Alakbarov
VIENNA INSTAGRAM CAPTIONS
Below Vienna quotes for Instagram will go well with Vienna hashtags, even posts on Facebook or Whatsapp too.
'Vienna is the gate to Eastern Europe.' – Niki Lauda
'The Potemkin city of which I wish to speak here is none other than our dear Vienna herself.'
And so the adventure begins in Vienna!
My heart is in Vienna.
'Vienna is just the best place to be.' – Conchita Wurst
When will you realize Vienna waits for you?
Get lost in Vienna.
'My dream writing room would be the Imperial Library in Vienna.' – Fran Lebowitz
VIENNA QUOTES ABOUT CULTURE & HISTORY
Home to the Austro-Hungarian empire considered one of the most powerful empires in the history of Europe that ruled the regions for many centuries, Vienna has had a long and enriching past, which continued even in the 20th century.
Vienna is one of the traditional cities in Europe, despite being also one of the most urbanized, which makes it special. You cannot help noticing the rich culture, unique traditions, and the ways of life of Vienna whether in the architecture, monuments, landmarks, cafes, or suburbs.
Below are some of the beautiful Vienna quotes and Salzburg quotes you should check to get to know more about the interesting things about this city.
'My parents genuinely loved Vienna, and in later years I learned from them why the city exerted a powerful hold on them and other Jews. My parents loved the dialect of Vienna, its cultural sophistication, and artistic values.' – Eric Kandel
'Vienna is a city where they love sports.
'From time to time, the Vienna Philharmonic could play without a conductor because they are so good.'
'The streets of Vienna are paved with culture, the streets of other cities with asphalt.' – Karl Kraus
'I really like the city of Vienna. I like its art, its music, and its architecture. In short, I like the culture that Vienna represents. What really captures me is the period around 1900 – the time of Freud, Schnitzel, and Klimt. This is the period in which the modern view of the mind was born.' – Eric Kandel
'If I speak of Vienna it must be in the past tense, as a man speaks of a woman he has loved and who is dead.' – Erich von Stroheim
'Modernism in Vienna brought together science and culture in a new way to create an Age of Insight that emphasized a more complex view of the human mind than had ever existed before.' – Eric Kandel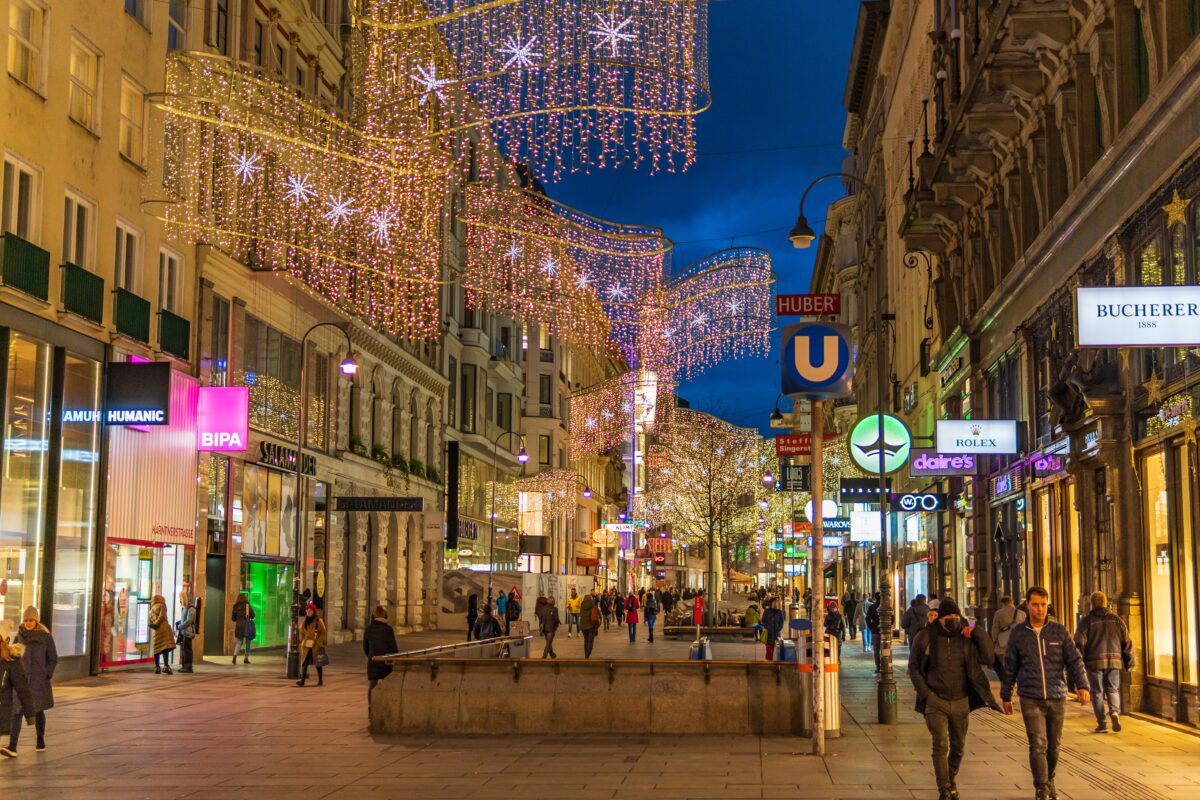 'When you set out to take Vienna, take Vienna.' – Napoleon Bonaparte
'Sisi knew that it was hopeless to live up to the fairy-tale princess with stars in her hair of the Winterhalter portrait, an image that sold everything from chocolates to liver salts in Vienna, but she found it impossible not to try. Beauty was her gift, her weapon, and her power, and she dreaded its passing.' – Daisy Goodwin
'Look at the snow, the woman was saying to the child. The snow absolves Vienna of its sins. The snow falls on Vienna while the missiles rain on Tel Aviv.' ― Daniel Silva
'In Austria an editor who can write well is valuable, but he is not likely to remain so unless he can handle a saber with charm.' – Mark Twain
'They are miserly, the princes of Austria, you need not grieve about it; they may not donate anything, but they allow themselves to be fleeced, the good lords.' – Franz Grillparzer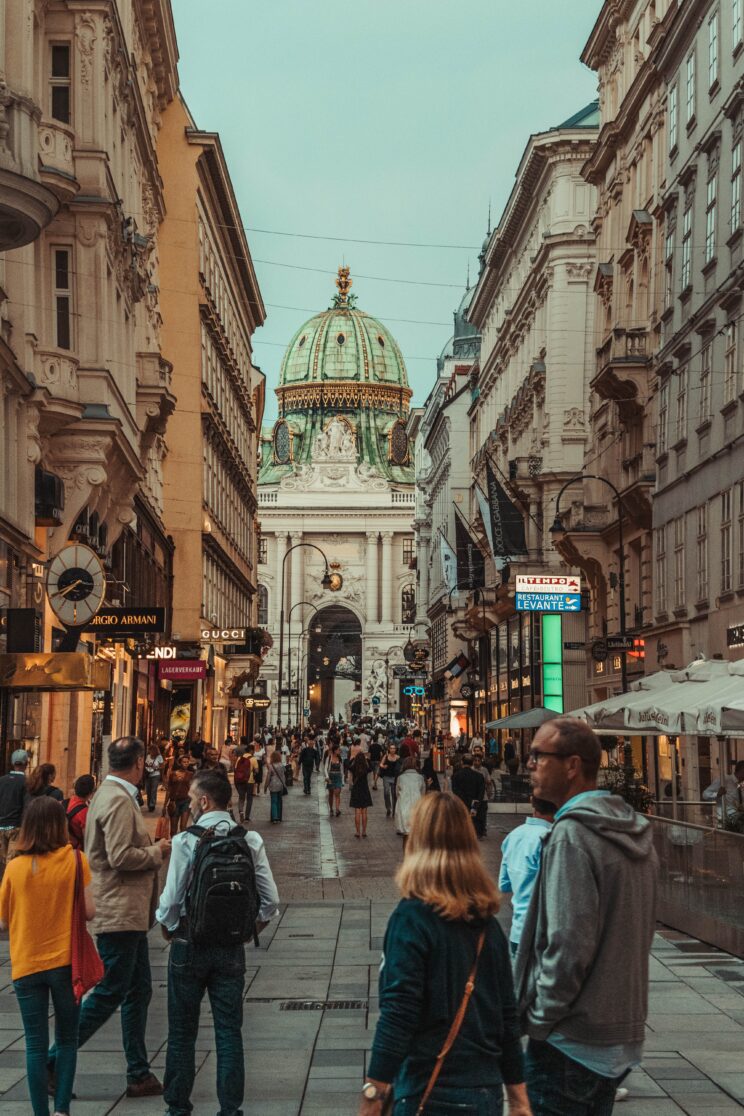 'Vienna is relatively small. And it had wonderful salons, opportunities for people to get together. There was a lot of interaction between scientists and non-scientists, between Jews and non-Jews, between artists, writers, and scientists, including medical scientists.' – Eric Kandel
Below Vienna quotes compare the city's past with other European cities.
'Anyone who has walked through the deserted palaces of Versailles or Vienna realize how much of a part of the life of a nation is lost when a monarchy is abolished. If Buckingham Palace and Windsor Castle were transformed into museums, if one politician competed against another for president of the republic, Britain would be a sadder and less interesting place. Our politicians are not men such as could challenge more than a thousand years of history.' – William Rees-Mogg
'But since those days in Vienna, I had been aware that Austria was lost, not yet suspecting, to be sure, how much I had lost thereby.' – Stefan Zweig
'White as a winding sheet, Masks blowing down the street: Moscow, Paris London, Vienna all are undone. The drums of death are mumbling, rumbling, and tumbling, Mumbling, rumbling, and tumbling, The world's floors are quaking, crumbling and breaking.' – Edith Sitwell
FUNNY VIENNA QUOTES
Through these funny Vienna captions, laugh away as you explore the city. Don't' laugh alone, share these funny Vienna quotes with your friends too.
'In Vienna, everywhere Beethoven looked at is marked by something.' – Wynton Marsalis
'The opera always loses money. That's as it should be. Opera has no business making money.' – Rudolf Bing
'In Berlin, things are serious but not hopeless. In Vienna, they are hopeless but not serious.' – Karl Kraus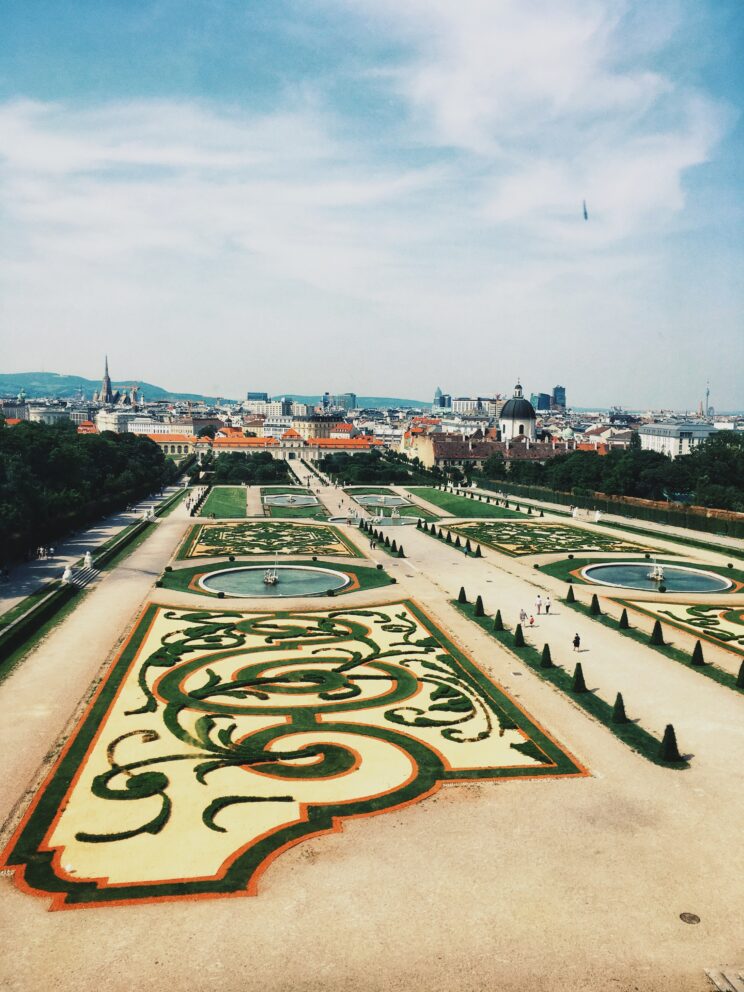 'From Paris we took the Orient Express to Vienna. I must say I was terribly disappointed; nobody was murdered on the train.' – George Burns
'You need some reason why Beethoven, Mozart, and Haydn in the 18th century all flocked to Vienna. What was it about Vienna? They must have known on some level that that is where they would flourish. It's what biologists call "selective migration."' – Eric Weiner
How do you solve a problem like Maria Theresia?
'Haydn, Beethoven, Mozart, none of them were born in Vienna. They all moved there. It became a magnet, but what made it magnetized in the first place? There has to be a seed there. In the case of Vienna of about 1780, it was this deep-seated love of music.' – Eric Weiner
'I don't want an elderly gentleman from Vienna with an umbrella inflicting his dreams upon me.' – Vladimir Nabokov
'I have the feeling that I was born in Vienna in order to live in Paris.' – Romy Schneider
'But you must remember that they are Viennese and nobody is good enough for the Viennese.' ― Daisy Goodwin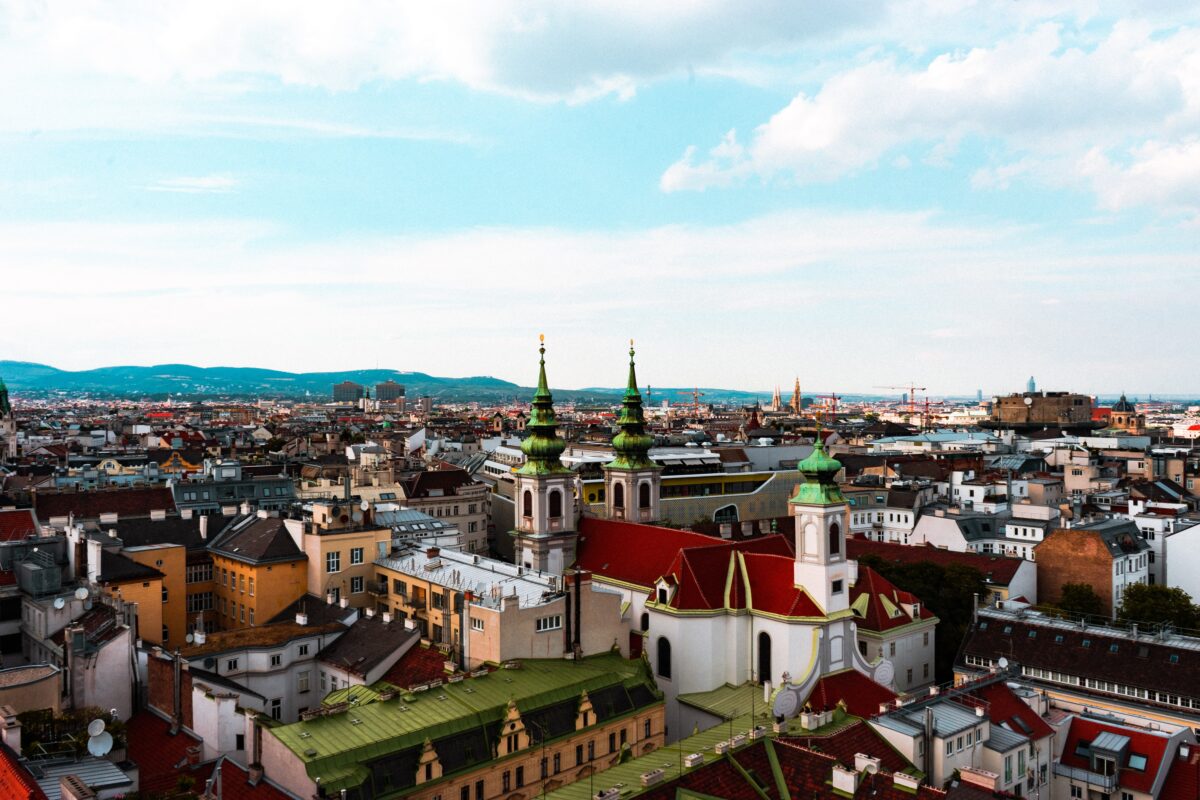 'This the established custom in Vienna for every lady to have two husbands, one that bears the name, and another that performs the duties.' – Mary Wortley Montagu
'A representational photograph says, 'This is what Vienna looked like.' An interpretational photograph goes one better and says, 'This is what Vienna was like. This is how I felt about it.' – David DuChemin
'Emily Dickinson was wrong: hope is not the thing with feathers. The thing with feathers is my cousin. We're sending him to a specialist in Vienna.' – Woody Allen
VIENNA PUNS & SAYINGS
After a list of Vienna quotes about travel, food, culture, and history, enjoy these Austria puns, Austrian sayings, and proverbs that have been passed down hundreds of generations.
Danube believe how beautiful this place is?
Apfel down.
I'm gonna kiss you Wien I see you again
God gives the wheat, He doesn't bake the bread. – Austrian Proverb
Schell-bound
If you owe 10,000 dollars, you are a customer of the bank. If you owe 100 million dollars, the bank is a customer of yours. – Austrian Proverb
Mozart is better than less art.
I have a Krampus in my foot.
What a hilarious re-torte.
A light is still a light, even though the blind man cannot see it. – Austrian Proverb
Schnitzels get stiches.
I'm a Sacher mom.
History is constantly teaching, but it does not find many pupils. – Austrian Proverb
Don't be so gulasch.
Anyone who keeps the ability to see beauty never grows old. – Austrian Proverb
That is the list of the best Vienna quotes for you. Hope you enjoyed this city of music, art, and love. 
TOP TRAVEL TIPS & RESOURCES
Below is the list of the travel resources you can use to organize your travel – from flights to insurance and everything. These are the resources I use myself, which is why I recommend you for a hassle-free travel planning experience and fantastic trips.
Booking Flights
: To score flight deals, search on
Jet Radar
, Kiwi,
or
12go.Asia
(for Asia planning). Book and fly mid-week, taking red-eyes flights or those in the early mornings for better deals and lower prices. Avoid check-in bags on a budget airline.
Booking Trains:
The best websites for booking trains anywhere in Europe are
Rail Europe
and
TrainLine
. Both are easy to manage online and track your journeys.
Booking Cars:
For the best prices and easy handling of renting a car for road trips and day trips, I'd recommend
Discover Cars
or
Rental Cars,
available throughout the world.
Accommodations:
I typically use
HotelsCombined
or
Booking.com
to book hotels. There are special getaway deals with amazing discounts(over 50%!) for this year on Booking.com, and you can find them
here
.
I use
Hostelworld
and
Agoda
to book hostels as the deposit is low, easy change/cancellation is available and reviews are excellent on both. Depending on the destination, I love staying in
VRBOs/homestays
.
Travel Insurance:
No matter whether it is a short trip or longer trips abroad, I strongly recommend buying travel insurance for international trips. I recommend either
World Nomads
or
SafetyWing
for international travel insurance.
Tours:
Being a solo traveler, one of the best ways to optimize my time, budget, and super importantly, meet amazing people from all over the world is by joining tours, especially food tours, walking tours, day trips, culture, and history tours.
You will get a local's perspective, the best opportunities to experience places and people closely. I book using
GetYourGuide
,
Klook
,
Viator,
and
Voyagin.
PIN VIENNA QUOTES TO READ LATER