Austria celebrates Christmas with all the pomp and grandeur you can imagine. The best Christmas markets in Austria come to life in all parts of the country, come November every year, which is the heart of the Christmas spirit in the country.  These Austria Christmas markets make up the centre of the magical winter wonderland attracting hundreds of thousands of visitors every year.
Lots of Christmas gifts, pretty souvenirs, plenty of baked delicacies, hot drinks, lots of fun themed rides, carol singing, nativity scenes and lots of fun – the Christmas markets in Austria bring you all this.
In this post, I have shared the most beautiful Christmas markets in Austria that you should visit on your winter trip.
MOST POPULAR CHRISTMAS MARKETS IN AUSTRIA
VIENNA CHRISTMAS MARKETS
Vienna Christmas Market Dates: 14 November to 23 December 2020.
The capital of Austria, Vienna, is home to not one, but about twenty of the best Christmas markets in Europe. Yes, that's right, if you want to know how to do Christmas right, the magic and the beauty of the Christmas spirit, you should celebrate Christmas in Vienna.
Vienna boasts of the best Christmas markets in Austria and one of the best Christmas markets in Europe. The city transforms into a land of Christmas markets by the end of November with all its central squares beautifully getting decorated with shops.
This tradition of Christmas markets in Vienna dates to over 700 years. The sweet and magical aroma of baked Christmas items and mulled wine are enough to guide to the markets.
What to do in Vienna Christmas Markets
Christkindlmarkt in Rathausplatz square in front of the City Hall is the most visited Christmas market in Vienna.
Christkindlmarkt, also called the Christmas Dream market feels like a dream to visit indeed, with over 150 stalls and traditional wooden huts sell everything including Christmas decorations, locally made goodies, Austrian handicrafts glass ornaments, beeswax candles and wooden toys. The market looks enchanting at night with colourful lights and beautiful decorations everywhere.
Some other Christmas markets in Vienna that you should check out are: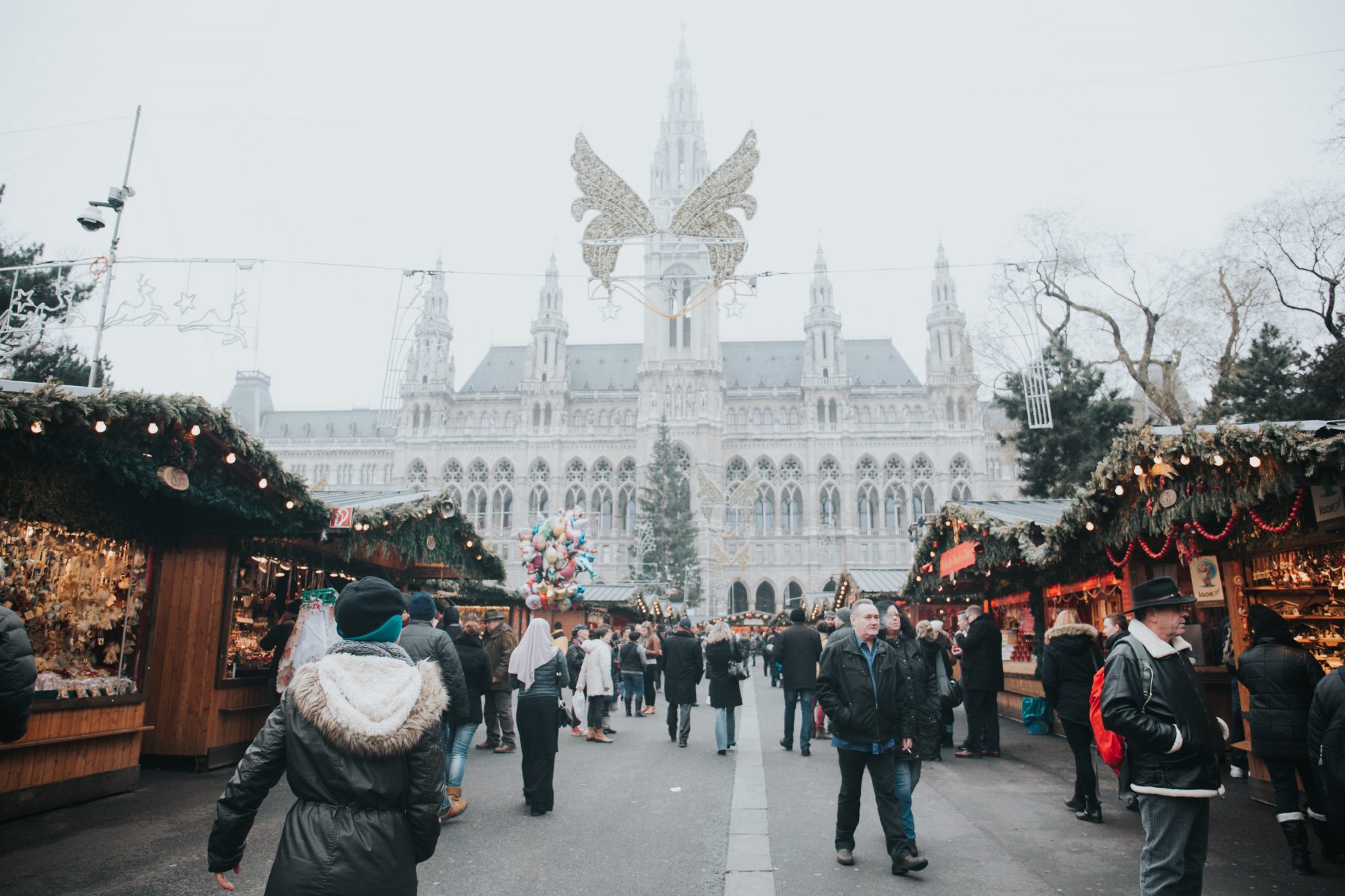 Weihnachtsmarkt am Spittelberg: Combine the ancient cobbled stone streets of the medieval times and a local Christmas market – That's Spittelberg for you. You will be astonished at the sheer number of best Instagram spots for Christmas!
Karlsplatz Art Advent – If you want to go on a grand shopping binge exclusively, I'd recommend you to stop at Karlsplatz. The shop keepers have to qualify for setting shops here for Christmas, which means you will be looking at the most authentic and quality products. There is also a panel of judges that votes for the best local produce.
Not just for shopping alone, Karlsplatz is also one of the loveliest European Christmas markets. The gorgeous Karlskirche Cathedral is elaborately decorated, making it the magical backdrop for the bustling market.
Altwiener Christkindlmarkt – Freyung Altwiener is the old est Christmas market in Vienna. And you should visit this market to know about the traditional Christmas markets in Vienna.
Unlike the others where the modern charm is dominant, Altwiener will make you feel as if you are in medieval times. On the backside of the Christmas huts, also check out the nativity scene.
Weihnachts Mark Am Hof – Thanks to its location very close to Freyung, you can walk to Am Hof Christmas Market, which is also another fabulous place for Xmas shopping and eating. Shop keepers also need to qualify here too so you can expect only the best handicrafts.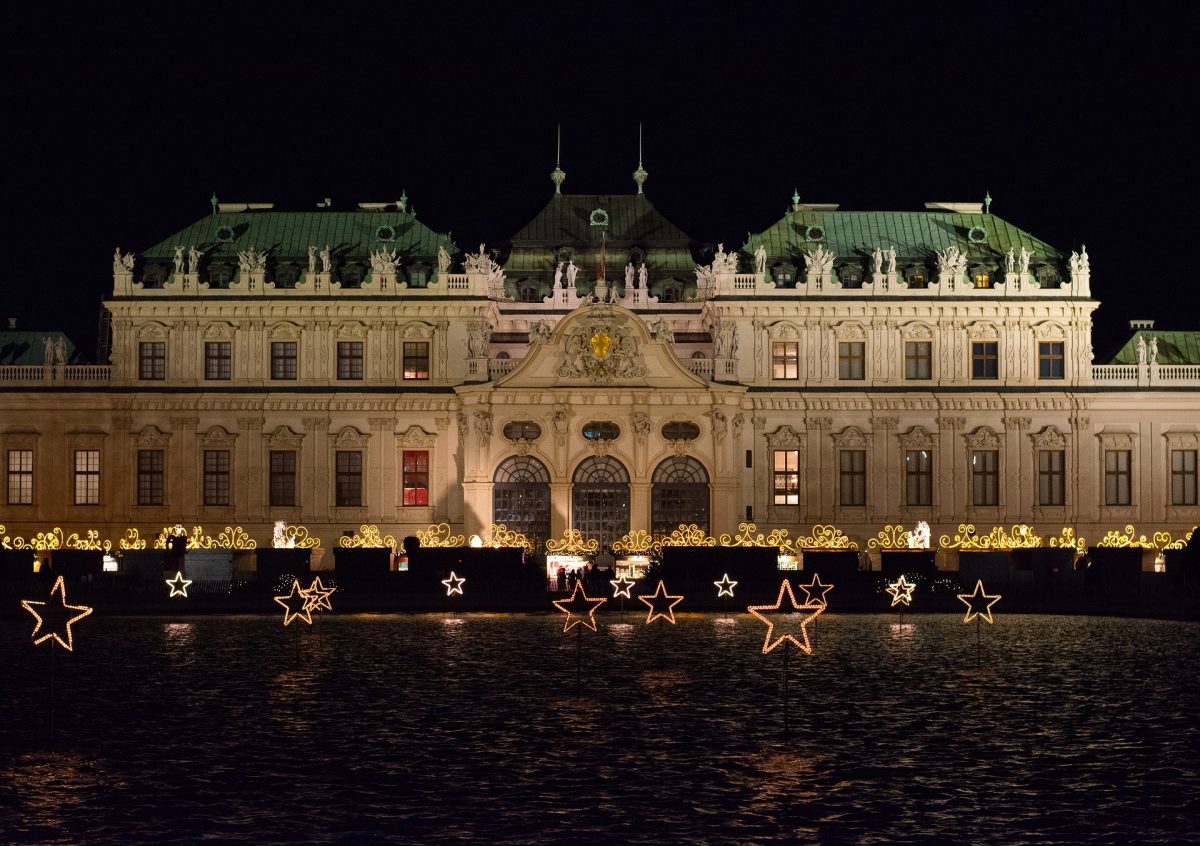 Christmas market at Schðnbrunn Palace – If you want to experience a Royal, luxurious market, Schðnbrunn Palace is the place. This great market in the Royal court stands out for its luxury and is lovely to shop for some exclusive products and also a lot of delicious snacks.
Try Bailey's with cream Punsch, which is one of the market's specialities.
A quick tip: Explore the Royal Palace with this awesome Skip-the-Line Guided Tour of Schönbrunn Palace & Gardens.
Suppose you are going to be hereafter Christmas is over until the New Year may be.
In that case, you can also visit Weihnachtsdorf in Maria Theresian Platz and the Winter Market on Riesenradplatz in the Prater Amusement Park.
What to eat and drink at Vienna Christmas Market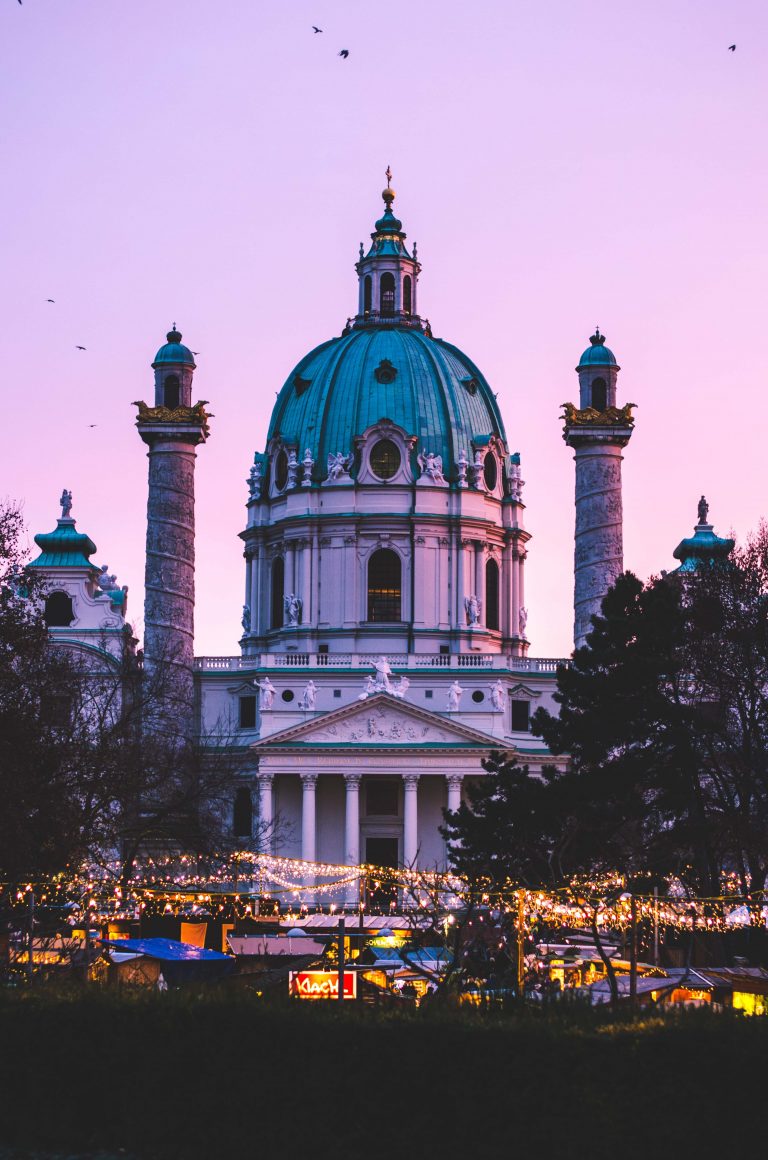 There's plenty to eat and drink at Vienna Christmas markets. If you have a sweet tooth, go for all those yummy cream-filled pastries and candied fruit.
You will love Raclette Brot, a bread with melted cheese from the Alps. Snack on Maroni or roasted chestnuts and thinly sliced potatoes on a stick.
The most special delicacy that shouldn't miss while you are in Vienna for Christmas is a drink, Weihnachtspunsch – a spiced Christmas punch of wine, brandy, or schnapps sweetened with warm fruit juices.
Your visit to Austria is incomplete without trying the famous Glühwein, which is the favourite Christmas drink sold across all the Christmas markets in Europe.
After sampling the snacks and shopping for holiday gifts, you can have some adventure around the 32,000-square-foot ice rink. Rental skates are available at the entrance; Ice skating is one of the must-do things in Vienna in winter.
If you are with kids, take them on the reindeer train, Ferris wheel and carousel.
Opening hours and special programs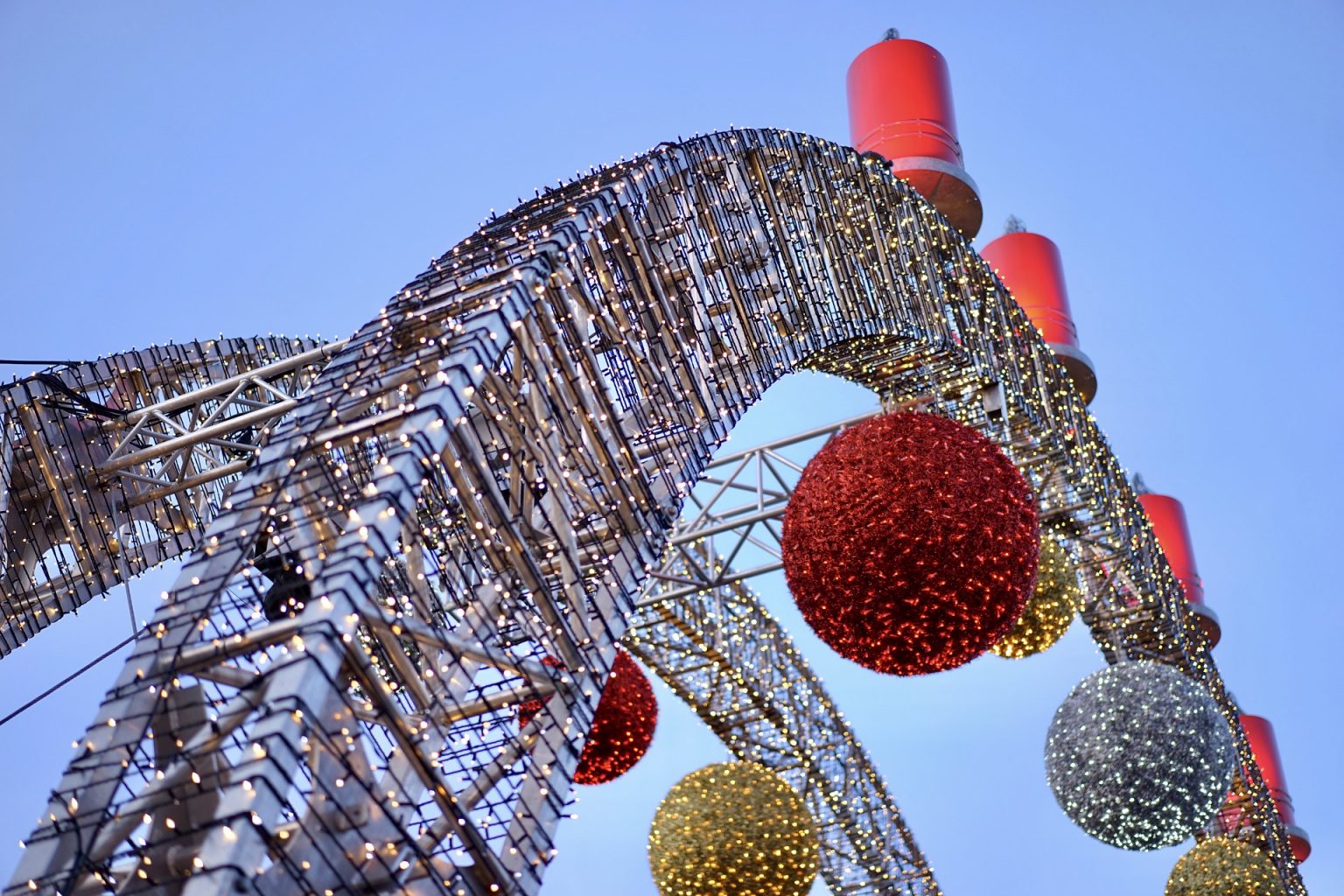 The markets are open from 8 PM to 11 PM. Don't miss the traditional Magic of Advent musical concerts in Vienna Christmas market.
The city of Haydn and Strauss perform Christmas music in the Rathaus every weekend (Friday to Sunday) from late November to 24 December as part of the Internationales Adventsingen festival.
A Quick tip: Vienna Christmas Markets have a unique etiquette when it comes to beers. You have to rent a mug paying a small deposit that you can carry around for as many drinks as you want. After you have enjoyed your beers, return the mug and get your money back. You can also keep it as a souvenir.
Recommended tours
Book the City Sightseeing Tour in an Electro Vintage Car – An excellent tour of Vienna on a vintage car.
Witness the special Classical Concert in St. Anne's Church. Book your tour here.
If you want to explore something unusual or quirky, this Central Cemetery ‒ City of the Dead Tour is best for you!
Where to stay in Vienna
Here are some of my recommendations for Vienna hotels, close to market locations.
I would recommend Boutique Hotel Das Tigra, which is a fabulous hotel very close to the city centre, restaurants, cafes, and bars.
SALZBURG CHRISTMAS MARKET
Salzburg Christmas Market Dates: 22 November 2020 to 26 December 2020.
Christkindlmarkt in Salzburg is one of the prettiest Christmas markets in Austria that you should check out if you are planning a holiday in Austria.
It is one of the oldest markets in Europe with the traditions and history of the market, dating back to the 15th century.
Salzburg Christmas market is also much smaller with around 100 stalls set at Salzburg's Old Town in Residenzplatz.
The medieval castle, buildings adorned with bells, lights and the glittering Christmas tree all form a perfect post-card backdrop for this pretty, cheerful market.
What to do at Salzburg Christmas market?
Don't miss one of the world's largest Advent festival at the Schloss Hellbrunn, a 17th-century pleasure-palace, where you can check out the craft market selling the hand-made crafts designed by the locals.
You can buy pewter crafts, advent wreaths, tree ornaments, furry slippers, and loden coats.
The sweet aroma of sausages and pastries will make you go looking for them. Keep your self warm with Kasekrainer – cheese-stuffed sausage, roasted chestnuts and almonds, pretzel, sausages, the famous Lebkuchen – Gingerbread, and hot Glühwein, sweet mulled wine.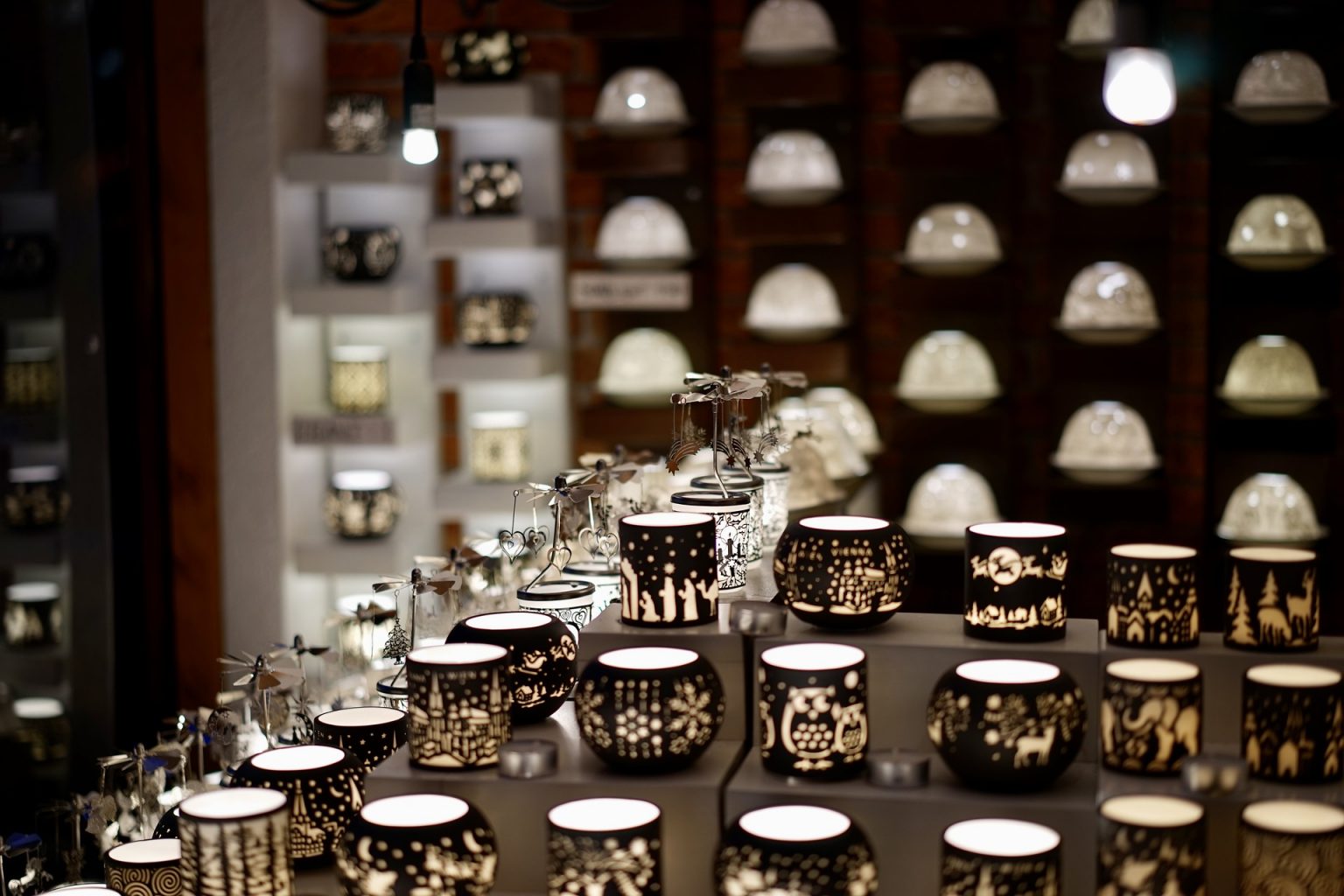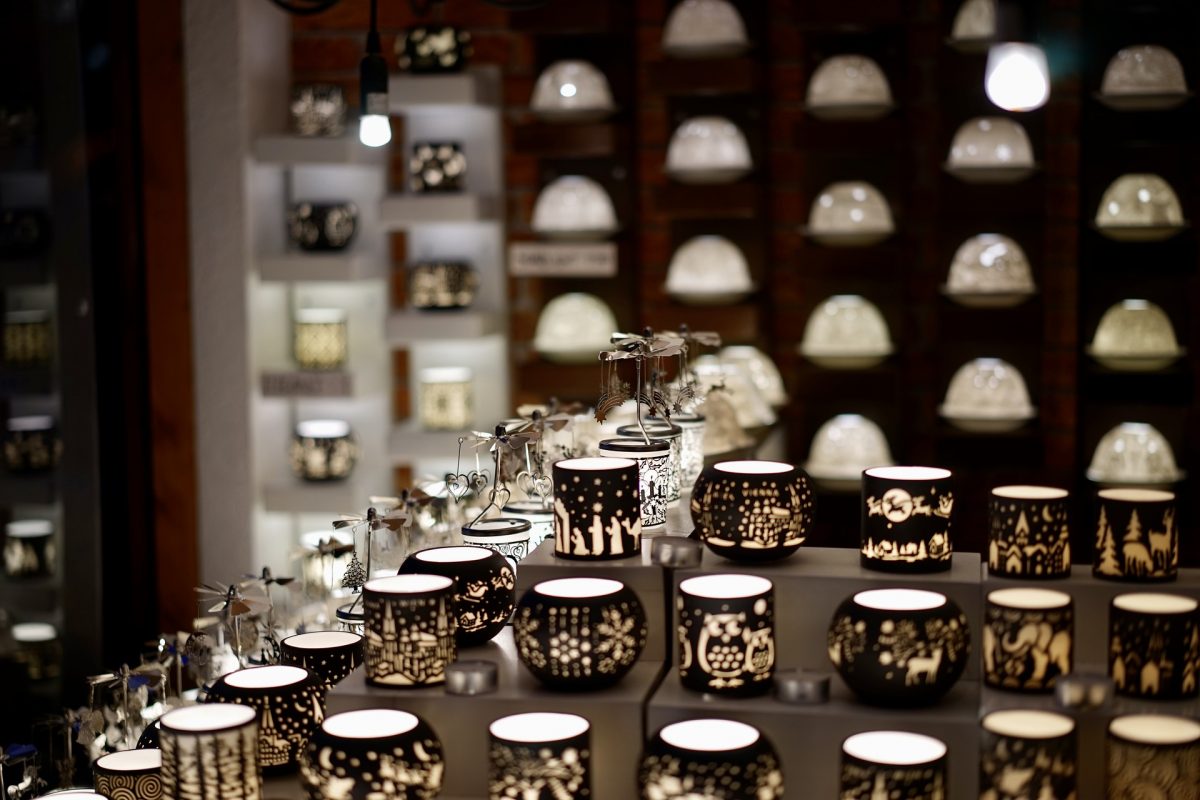 After you have had your fill with all the delicacies and shopped to your heart's content, there are plenty of other things to add to Salzburg's Christmas festivities. One of the things you should not miss is joining a tour to discover the mysterious sides of Salzburg.
Attend Mozart concerts, take tours to get to know the history of Carols, especially the famous Christmas Carol Silent Night.
Recommended tours
There are many activities and attractions to explore when you are in Salzburg.
I recommend signing up for this Apple Strudel & Salzburger Nockerl Class, where you can learn all of the classic Original Sound of Music Tour.
Where to stay in Salzburg?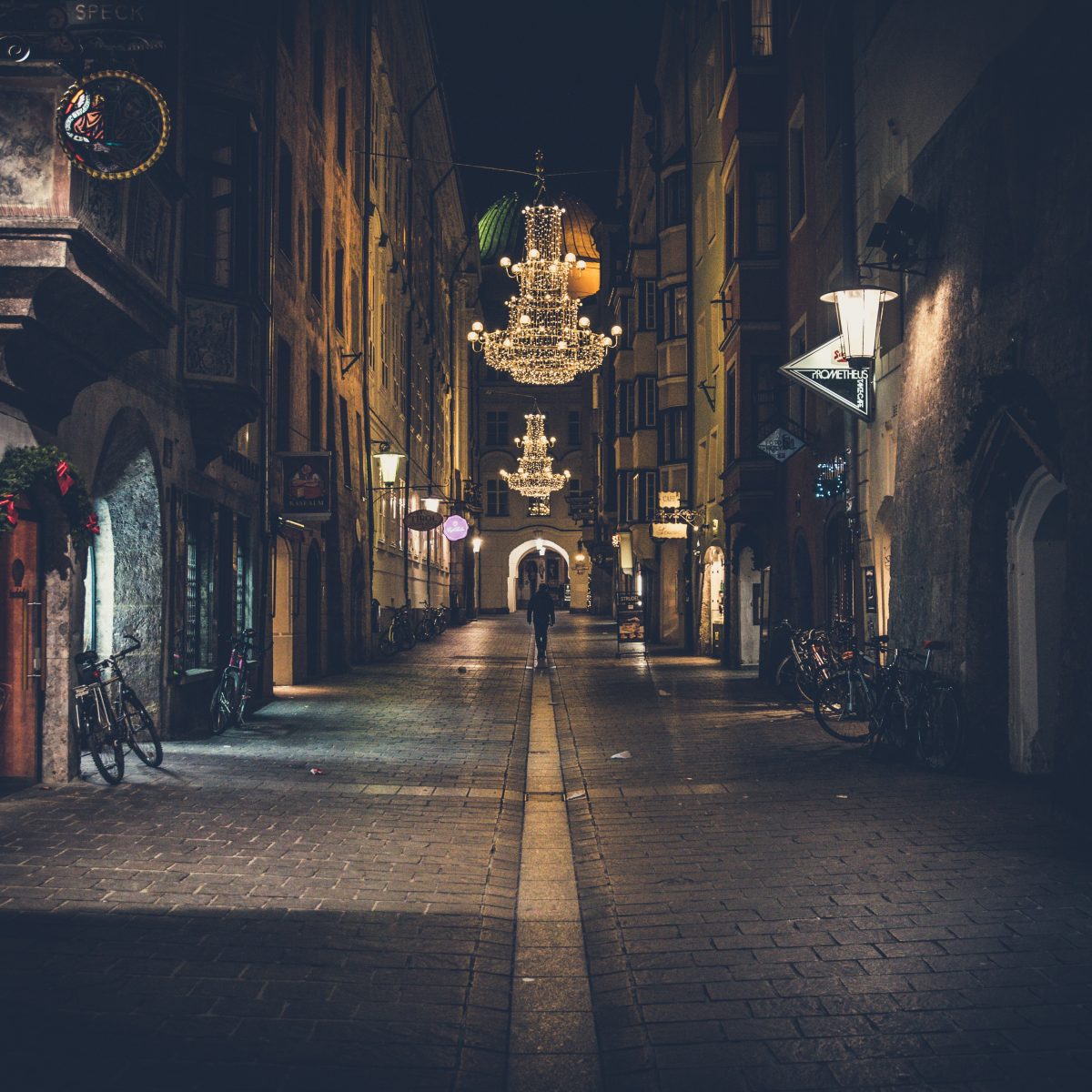 Salzburg is generally expensive but can get even costlier around Christmas, and the best often get sold out. It is best to book your accommodation in Salzburg well in advance.
Here are some of my recommendations.
Altstadthotel Weisse Taube for its excellent location in the old town, close to all attractions.
Hotel Schöne Aussicht for its stunning views of the mountains, and excellent location amidst rolling hills
INNSBRUCK CHRISTMAS MARKETS
Innsbruck Christmas Market Dates: 15 November to 23 December 2020.
The Christmas markets in Austria gets better in every city. Innsbruck, the pretty town nestling at the foot of the Alps is home to six Christmas markets, each of them distinct and offering you a memorable Christmas holiday experience.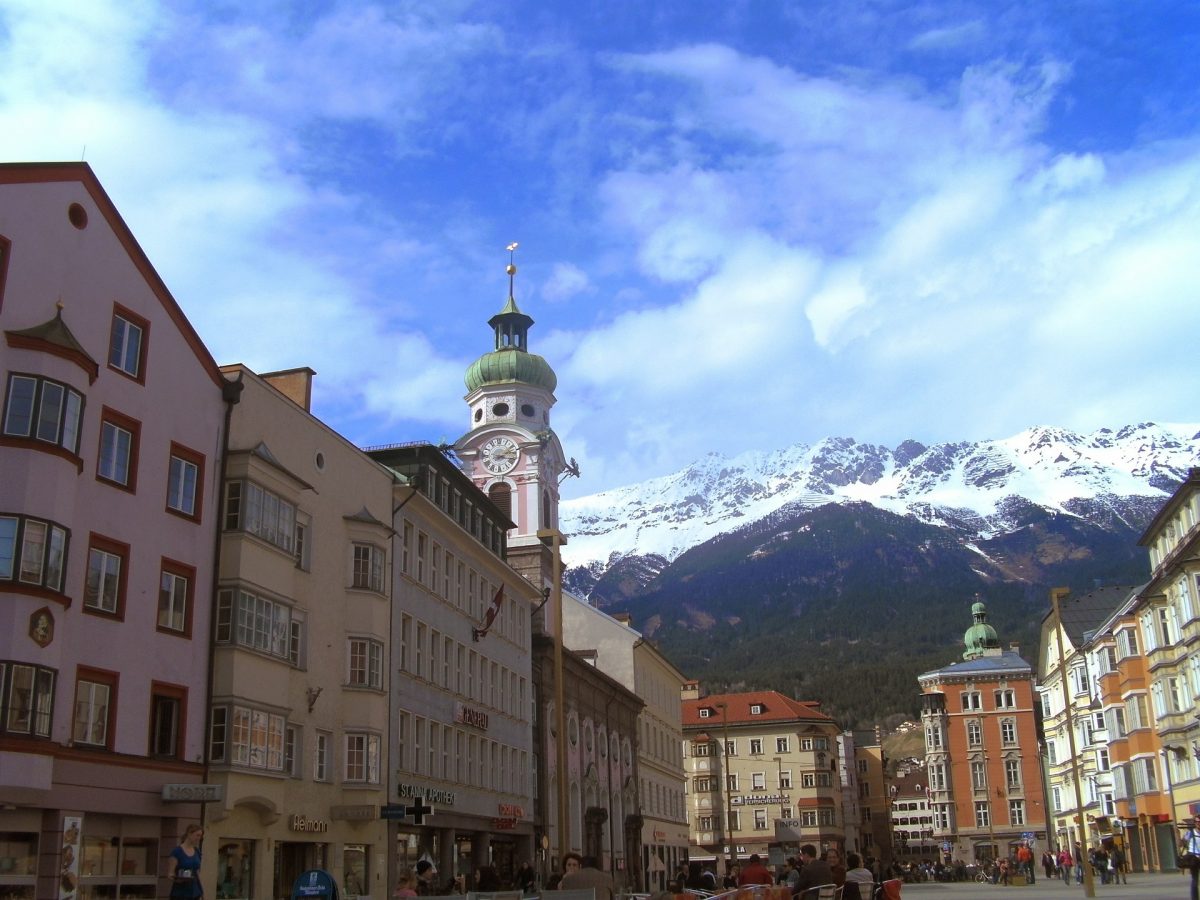 Innsbruck is hands-down one of the most enchanting Christmas markets in Austria. Apart from the glitter and the glam of the markets, the snow-capped mountains surrounding them paint a spectacle that's best experienced rather than putting into words.
To witness the centre stage of Innsbruck's Christmas magic, you should head to the old town square, where you will find a large Christmas tree decorated with bells, lights and stars against the backdrop of the gorgeous gilded copper shingles of the 16th-century Goldenes Dachl or the Golden Roof.
Stroll past this tree to check out the wooden stalls that sell everything from the mulled wine to Christmas gifts.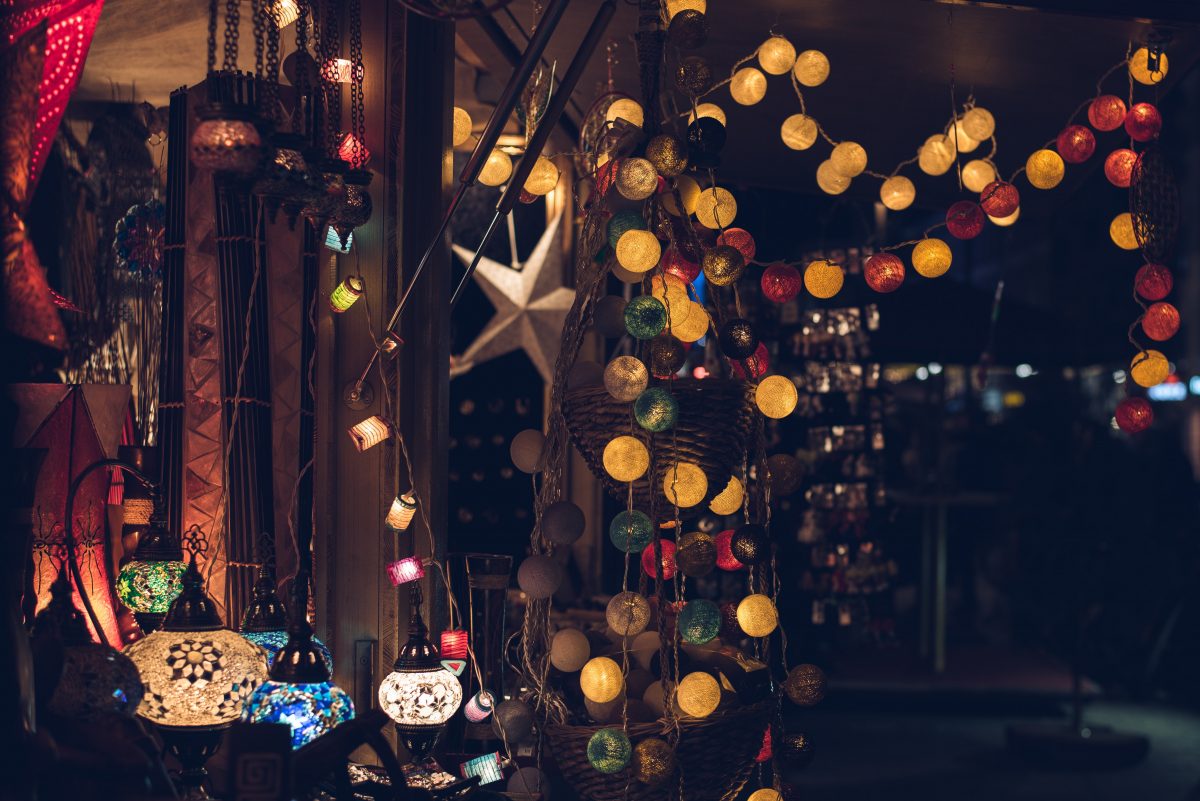 The scent of the savoury doughnuts, gingerbread, sausages and spiced wine will wash over you as if the sights aren't enough to make you fall in love with one of the most gorgeous Christmas markets in Austria.
If you want a bird view of this magical paradise in Innsbruck, head to Hungerburg, and take a funicular ride for the most stunning views of the town, and also for a more contemplative Christmas market here.
If you head to Maria Theresien Street, you will find another modern market, which is worth stopping by. If you want a quieter Innsbruck Xmas experience, you should head to the St. Nikolaus district or Wilten district.
Special events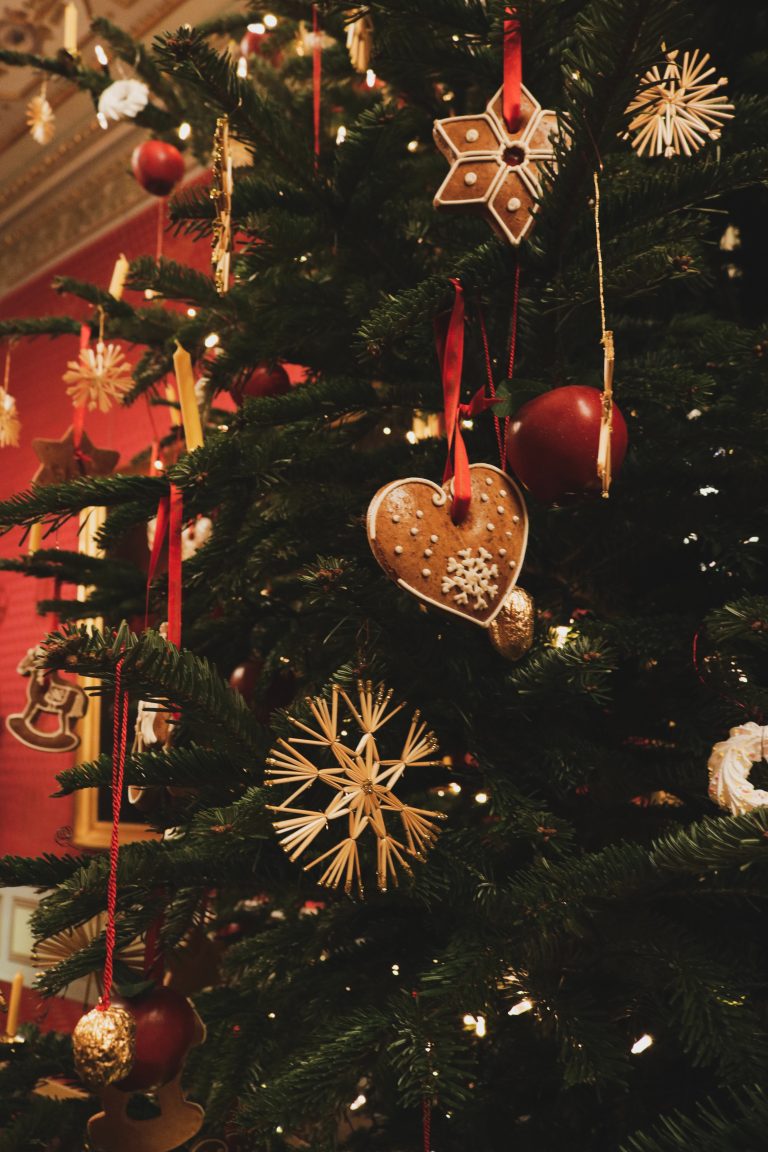 On the 20th of December, there is a Christmas parade where people walk with lanterns and Christmas celebrations are at their peak – there will be musical concerts, trumpet performances and carol singing that will fill the atmosphere.
On 6th December, there is Krampus, a folklore festival in this region. On the weekends you will usually witness musical evenings.
Recommended tours
Try the special delicacies of Tyrol and Austria on this 4.5 hours Innsbruck Food Tour.
Get the Bergisel Olympia Ski Jump Arena Ticket online easily here to head straight to skiing.
Buy this Top of Innsbruck: Roundtrip Cable Car Ticket now online to avoid the queue for witnessing stunning panoramic views of Innsbruck and the Alps.
Book this unique 1.5 hour Tyrolean Evenings Family Gundolf in Innsbruck to experience traditional Austrian folk music culture.
Where to stay in Innsbruck?
Innsbruck hotels around the old town are popular, so booking in advance is recommended.
Hotel Innsbruck is an excellent choice for its location within the old town, and the other great hotel to stay would be Hotel Maximilian – Stadthaus Penz
GRAZ CHRISTMAS MARKETS
Graz Christmas markets dates: 20 November to 24 December 2020.
If you want to witness some of the most traditional Christmas markets in Austria, head to the city of Graz. While cities like Vienna and Salzburg boast of the modern as well as traditional celebrations, Graz is known for the more authentic Advent celebrations in Austria.
Graz, the second-largest city in Austria, is also home to the longest-running markets in the country. There are 15 Christmas markets in Graz, each differently themed and offering unique experiences for everyone.
Among the tons of exquisite things Graz Christmas markets are known, the most popular attraction is the nativity scenes that are entirely carved out of ice.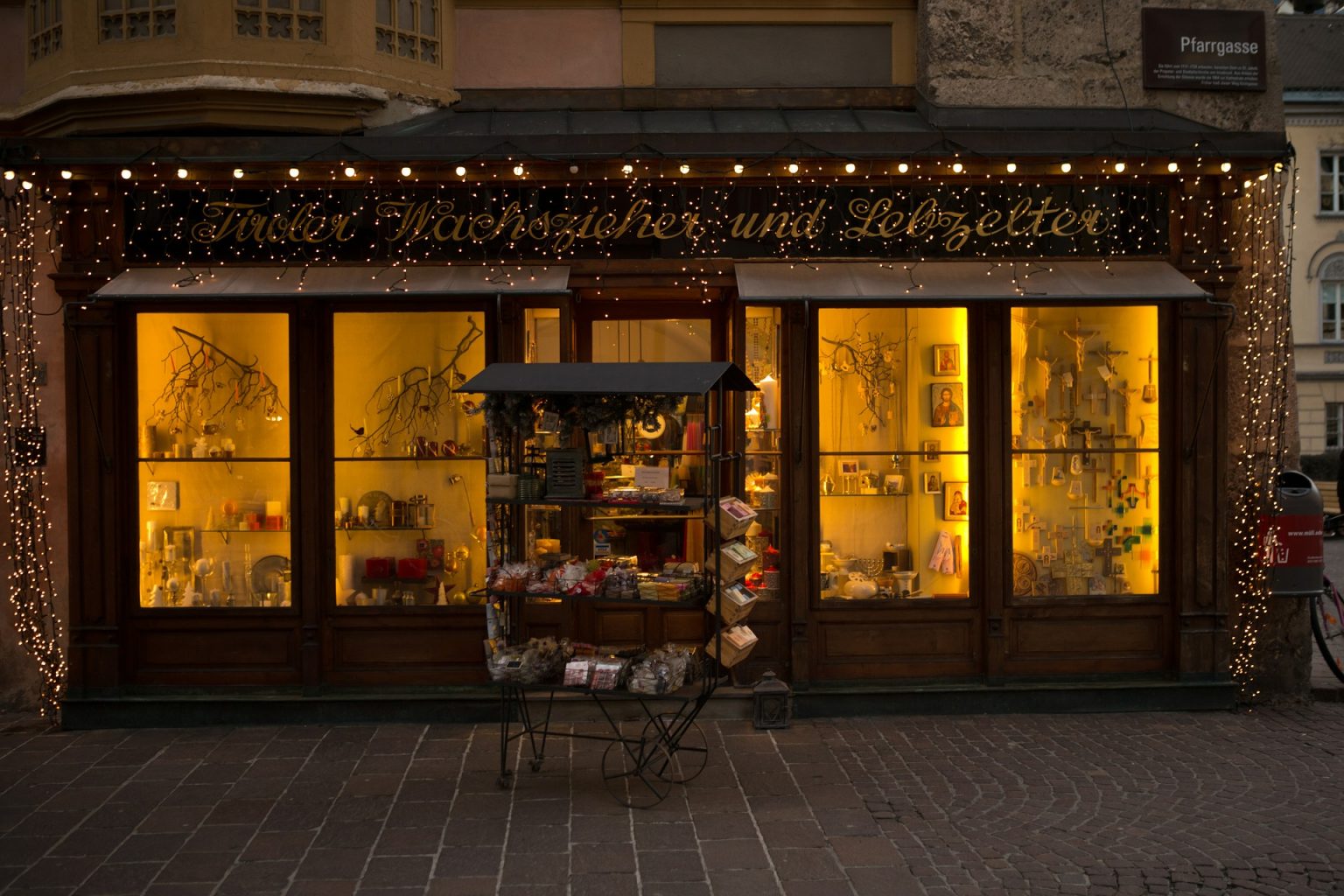 Hauptplatz Christmas Market, located in the old town, in front of the city hall is the most popular of all the markets in Graz.
A huge Christmas tree adorned with decorations is surrounded by wooden stalls selling cute Christmas souvenirs to aromatic baked items.
You will be spoilt with choices whether it is shopping or eating or having fun.
Eat and drink to your heart's content trying the various local cuisines like many flavours of gingerbread, cookies, sausages, the local wine and rum combo drink Feuerzangenbowle, which is set on fire!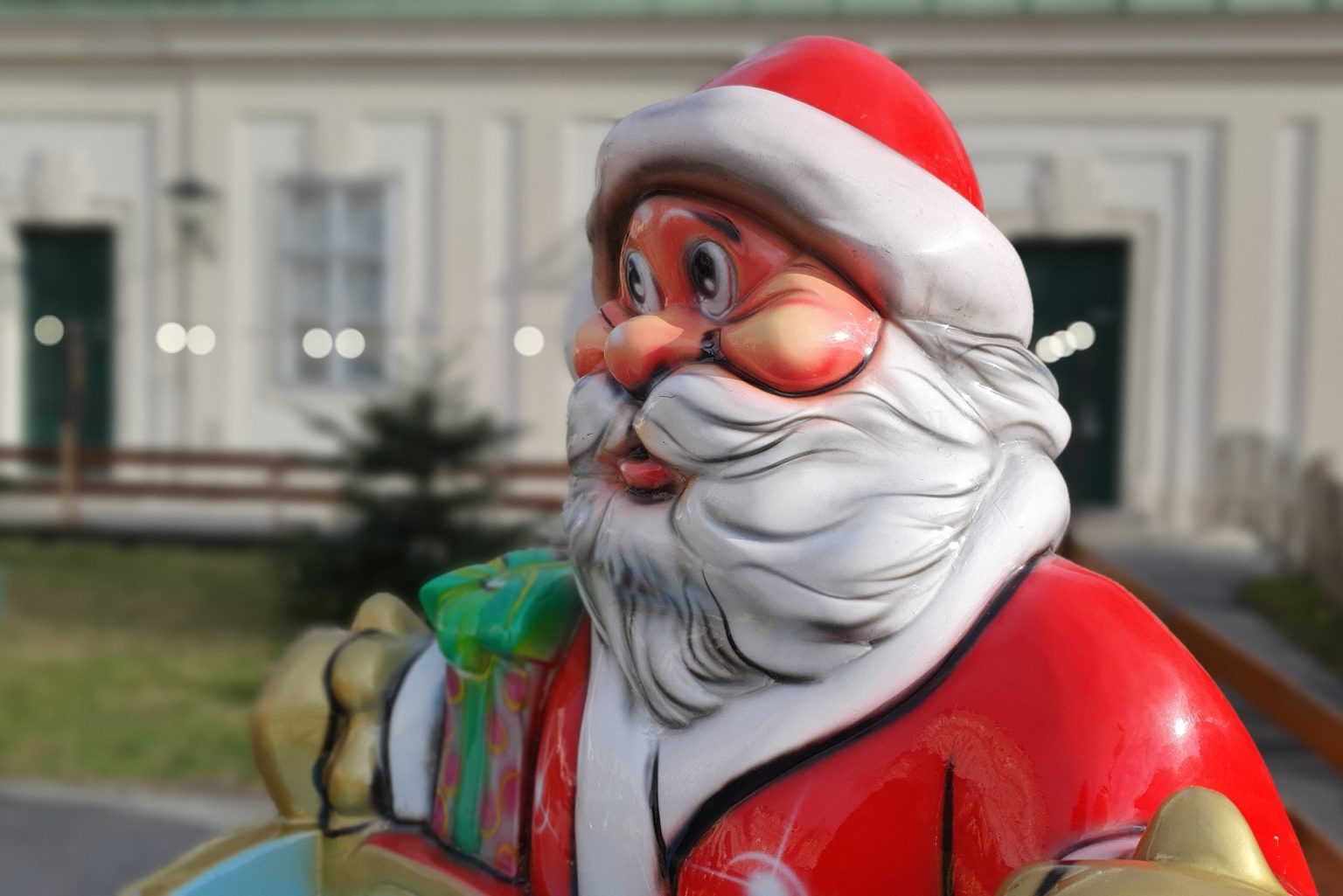 Karmeliterplatz Christmas market is known for the huge ice skating rink and other fun games including many carousels.
Visit Landhaus, which is the venue of the annual ice sculpture. If you are into arts and crafts, you should check out Färberplatz Market, which is known for high-quality handicrafts made by the locals.
If you are looking for a quieter, smaller market to get glimpses of local themes and traditions, visit Glockenspielplatz Christmas Market, which is one of the best markets for trying out local Christmas special dishes.
Recommended tour
To have a best Christmas experience in Graz, I would highly recommend this guided, private 2-Hour Christmas Market and Main Square Tour, on which a local will guide you to show the best of Graz Christmas.
Where to stay in Graz?
The main square and the streets close to the old town in Graz have plenty of hotels choices.
If you want to pamper yourself with a luxurious mansion stay, check out Palais Hotel Erzherzog Johann, a fabulous hotel which is right at the centre.
Aiola Living Graz is another boutique hotel that's also close to the main centre and is worth your money.
LINZ CHRISTMAS MARKETS
Linz Christmas market dates: 23 November to 24 December 2020
One of the latest additions to Christmas markets in Austria is Linz Christmas market, which is also one of the more authentic Austria Christmas markets that are not commercialised or catering to tourists.
Every year, there are new additional markets that come up, so you can explore around 15 different types of markets in Linz, each hosting many concerts, musical performances, carols, parades and exhibitions.
The main market is in the town square where Christkindlmarkt is set up against the medieval backdrop. Rich Christmas lights adorn the streets and buildings amidst which you will find rows of wooden chalets sitting pretty with all the decorations.
Don't be shy to try all the Christmas specialities, especially the Linzertorte, the delicious pastry named after Linz city, many cakes, sausages and jams.
Head next to Volksgarten market, one of the cutest Austria Christmas markets to check out the ice sculpture exhibitions, and also sign up for workshops to learn making traditional gifts, carving or pottery.
Your visit to any of the Christmas markets in Austria is incomplete without trying the local specials. So go ahead and try Bauernkrapfen—an Austrian-style doughnut, Hungarian pastry Langos, hot chocolate and mulled wine.
Shop for snow globes, jewellery, hand-made glass ornaments and handicrafts at the Christmas market at Hauptplatz in Linz.
Recommended tour
I highly recommend this guided private Magical Christmas Tour, which you can easily book online – This is the best tour that will cover a visit to Christmas markets, iconic sights and you can learn more about the city's festive traditions. Book the tour here.
Where to stay in Linz?
The best Linz hotels are close to the city centre and around the main square. I would suggest Austria Classic Hotel Wolfinger – Hauptplatz, right at the centre of Christmas market in Hauptplatz,
HALLSTATT CHRISTMAS MARKET
Hallstatt Christmas market dates: 20 November to 20 December 2020
Hallstatt is one of the most magical cities in Austria, which attracts thousands of visitors in summer and autumn. Come winter, this fairytale town transforms into a snowy wonderland.
If your idea of Yuletide celebrations is a fabulous town washed away with the snow, then Hallstatt is where you should go.
The central market is at the main square, where you will find rows of wooden stalls decked up. If you are traveling with kids, Hallstatt is one of the best Christmas markets in Austria as there are plenty of kids-oriented programs and activities.
On St. Nicholas day, kids can meet the saint to receive gifts as they gather around the lake, which looks like a small parade in itself.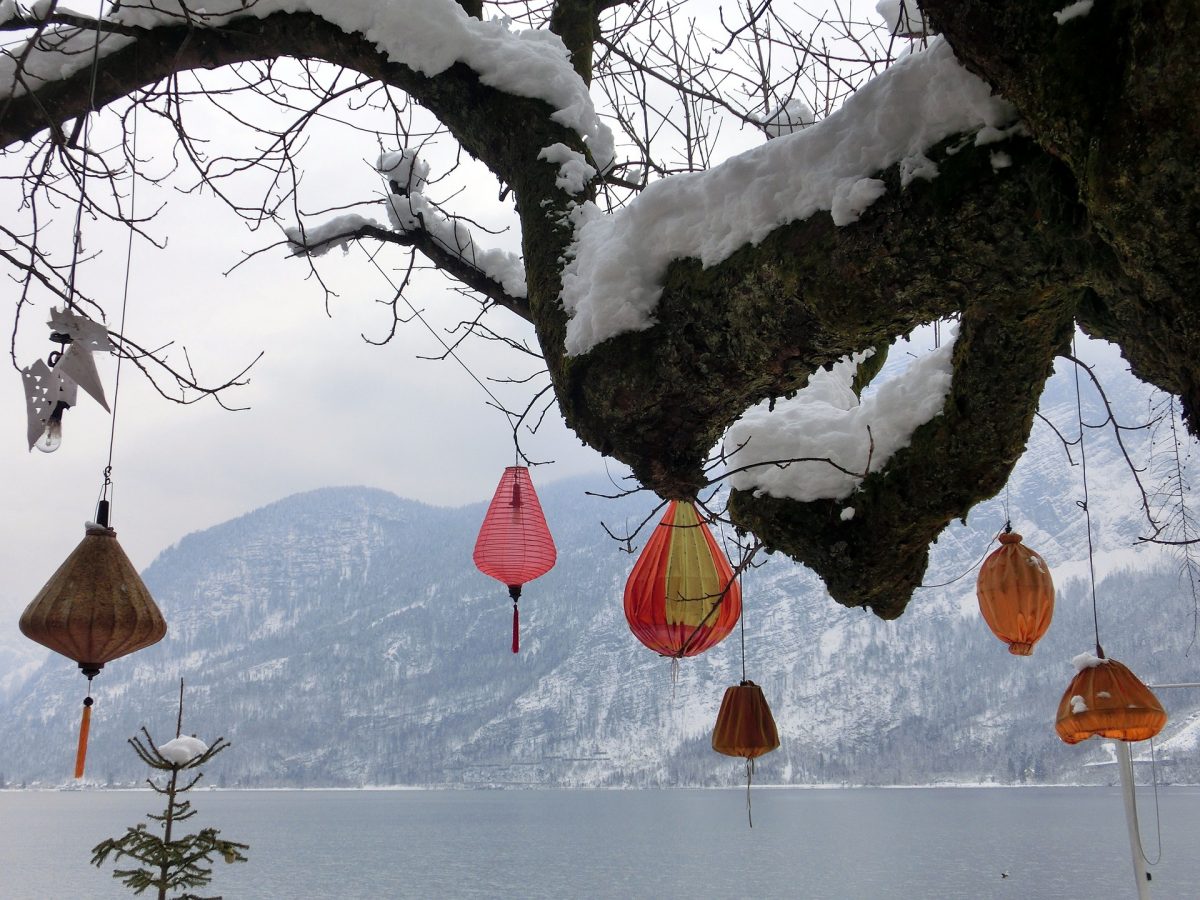 Shop for hand-made glass paintings, souvenirs, scarves, mittens, handicrafts, Christmas decorations and other gifts for your loved ones.
Try Bratwurst sausages, pastries and cakes made of dry fruits, tasty doughnuts, sausages, smoked fish and top them with spiced mulled wine or even beer.
Recommended tours
Book this Hallstatt: Private, Customized Full-Day Tour for no-hassle in planning a trip or worrying about transport.
Christmas special tour – Book this magical Christmas tour in Hallstatt on which you can enjoy the Christmas markets, get to know about Austrian traditions and culture from a local expert.
Where to stay in Hallstatt?
Hotels in Hallstatt can get booked quickly during the holiday season, so it is best to book your accommodation in advance.
Book your stay at Fenix Hall Boutique Hotel Hallstatt which is a fabulous hotel close to the centre.
If you want to be close to the market square and want views of the lake, I suggest booking your stay at Seehotel Grüner Baum.
WOLFGANGSEE CHRISHTMAS MARKET
Wolfgangsee Christmas market dates: 20 November to 20 December 2020
If you want to add an offbeat, gorgeous destination to your Austria Christmas markets trip, you should include a visit to Lake Wolfgangsee, which is known for its splendid location, surrounded by the gorgeous snow-capped mountains.
You can combine your visit to Salzburg with a trip to Wolfgangsee as it is just an hour away from there.
The Lake transforms into a magical winter wonderland around the Christmas season, with the stunning villages of St. Gilgen, Strobl, and St. Wolfgang getting decked up around the lake.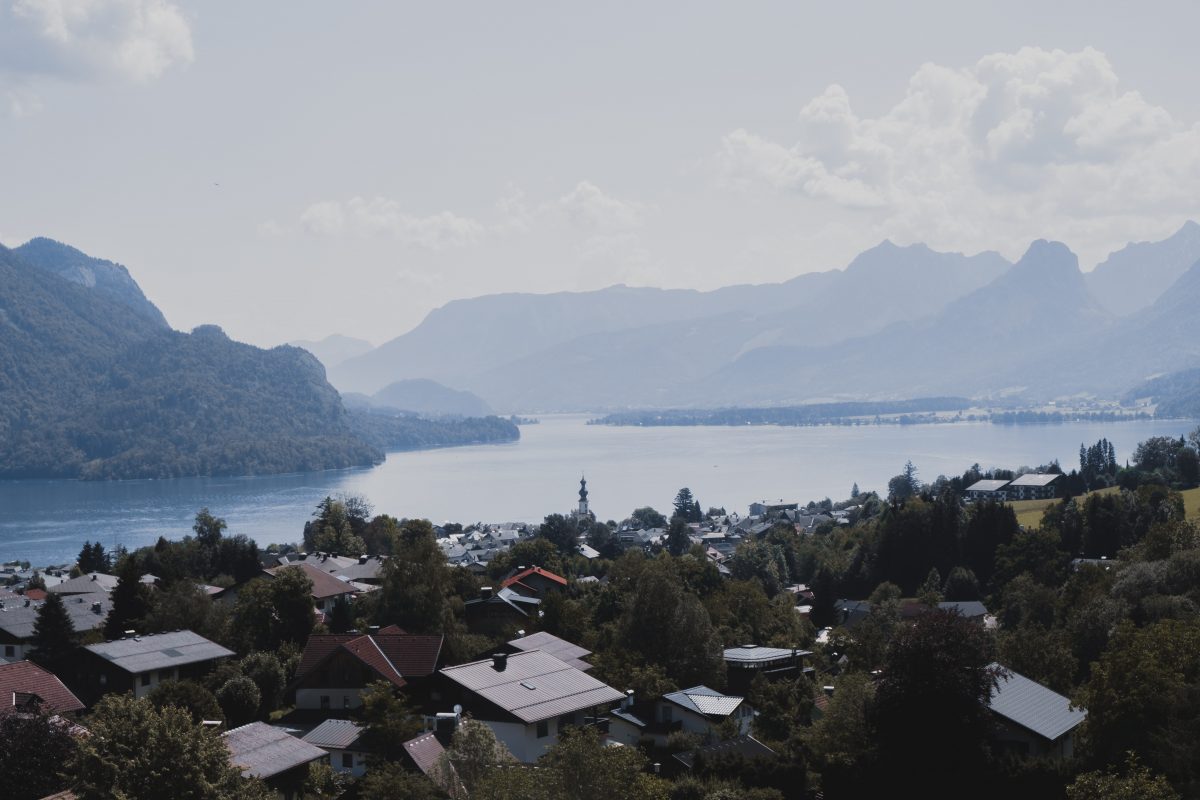 Alpine wooden chalets brightly lit with Christmas glitters, the sweet scents of Christmas cookies, pastries, sausages, wine, chocolates and rum fill the air as you will feel beckoned by the heightened Christmas festive joy.
Admire the nativity scenes, attend the carols, hop on one of the fun rides.
Satisfy your Christmas cravings with hot doughnuts, gingerbread, sausages, roasted chestnuts and pancakes.
Buy the colourful souvenirs, winter accessories like mittens and scarves. Whether you are going to just visit one of these villages or enjoy your time at all the three, you will end up having tons of fun in these Austrian Christmas markets for sure.
Where to stay?
Book your stay at Seeböckenhotel Zum Weißen Hirschen, which has the most stunning views of the lake and the mountains thanks to its excellent location.
Hotel Seehaus Familie Leifer is also a fantastic place to spend your holiday in Wolfgangsee.
That's about the most beautiful Christmas markets in Austria. You can easily spend weeks spending your winter holidays exploring the best Austrian Christmas markets, and never get tired.
There is so much to do, see and enjoy, whether it is eating, drinking, shopping or exploring the attractions and joining in some of the fun Christmas activities.
Austria Christmas markets are the best place for traditional Yuletide vibes. If you want to experience a white Christmas, the snowflakes carpeting the cities will make you feel magical.
These cities have many things to offer apart from Christmas, so don't forget to check out the rich historical monuments, tours and activities on your trip, along with exploring the best Christmas markets in Austria.
Have you visited any of the Christmas markets in Austria? Which is your favourite?
PIN CHRISTMAS MARKETS IN AUSTRIA TO READ LATER

Latest posts by Reshma Narasing
(see all)