The joy of Epping forest walks that lie in London, away from the bustle, is not known by many, except the locals.
Well, Epping forest is a mammoth 8000+ hectares of dense forests, for starters, a hikers paradise, filled with many stunning trails spread over almost 300km, which will make you forget that you are in the midst of one of the busiest metropolitan cities in the world.
Epping Forest is one of the best places to visit in London for a walking getaway after you have had your fill of museums, monuments, and bridges.
Whether you are an avid hiker looking for some adventurous trails or you want to go on more straightforward, easy, and relaxing trails, I'm sure you can choose from this list of the many beautiful Epping forest walking trails, one of the largest forests in Europe.
Get ready to discover the beautiful Epping Forest walks in this guide, perfect for thrilling weekend hikes in London.
WHERE IS EPPING FOREST?
This magnificent Epping Forest is located in the northeast of London, extending to Epping in Essex.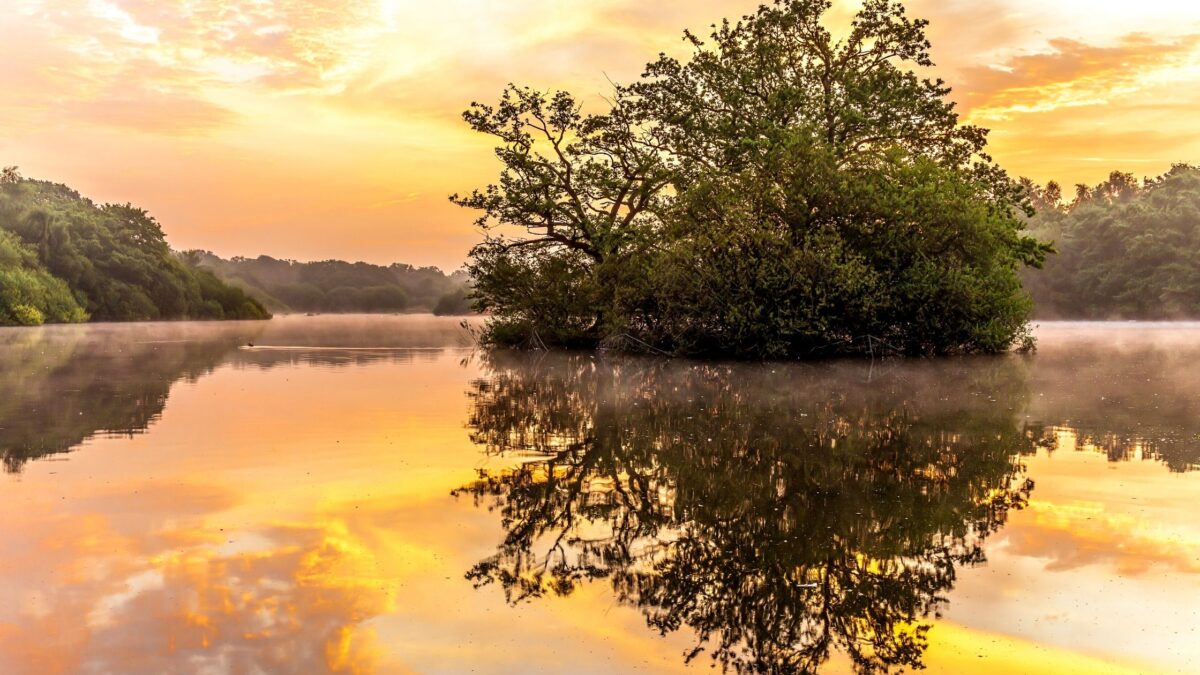 Beginning in the Forest Gate in London, the total distance between Epping Forest and central London is 21Km.
THE MANY EPPING FOREST WALKS
Epping Forest has nine way-marked trails. All these Epping Forest hikes are in circles, with the option of dropping off or beginning anywhere you want to.
Below list is a quick snapshot of the most popular Epping forest Walks and their distance details before we get into the details of each of them.
| | | |
| --- | --- | --- |
| EPPING FOREST WALKS TRAIL NAMES | DISTANCE | DURATION |
| Beech Trail | 2.5 miles/4 km | 1.5 to 2hours |
| Gifford Trail | 1.25 miles/2 km | 1 hour |
| Chestnut Trail | 3.25 miles/5 km | 2 hours |
| Holly Trail | 2.5 miles/4 km | 1 hour |
| Oak Trail | 6.6 miles/10.6km | 3 to 4 hours |
| Hornbeam Trail | 3.25 miles/5 km | 2 hours |
| Willow Trail | 2.5 miles/4 km | 1 hour |
| Rowan Trail | 1.5 miles/2 km | 1 hour |
| Lime Trail | 1.5 miles/2 km | 1 hour |
Epping Forest Waymarked Walking Trails
Another amazing thing about these trails in Epping Forest is that many of them are near trains and parking lots, making them convenient for all types of transport.
EPPING FOREST TRAILS IN DETAIL
Beech Trail
Distance – 4km; Duration – 1 hour; Start Point – High Beach car park
Unlike a few others in this list, the Beech trail is mostly uneven, which means this might not be your pick if you are looking for one of the easy Epping forest walks.
Beginning at the High Beach car park, this circular loop involves a few hikes over steep inclines and then a relatively more straightforward path ahead.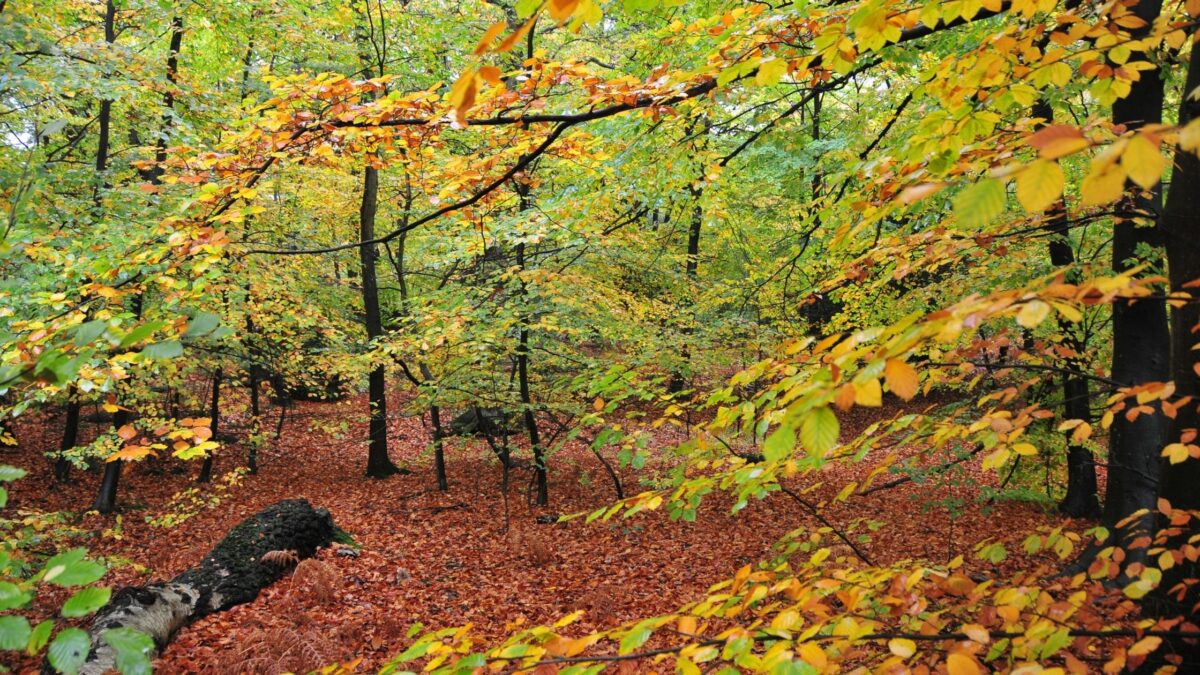 As the name indicates, you will walk through the forest filled with beeches, some ancient mounds, many species of butterflies, and, importantly, Loughton Camp, an Iron Age earthwork built around 500BC.
Beech trail is the best if you are here during Autumn when the landscape transforms into a mix of red, yellow, and green.
Gifford Trail
Distance – 2km; Duration – 1 hour; Start Point – Sergeant's Green Lane
One of the latest walks in Epping Forest is the Glifford trail, a lovely circular walk through the Gifford Wood forest, also home to the Buffer Lands of Oxleys and Potkiln Woods.
Thanks to many volunteers, including school children, over 4500 trees were planted in 2013, and the Gifford forest trail was born – fresh woodland that turns magical during autumn and spring.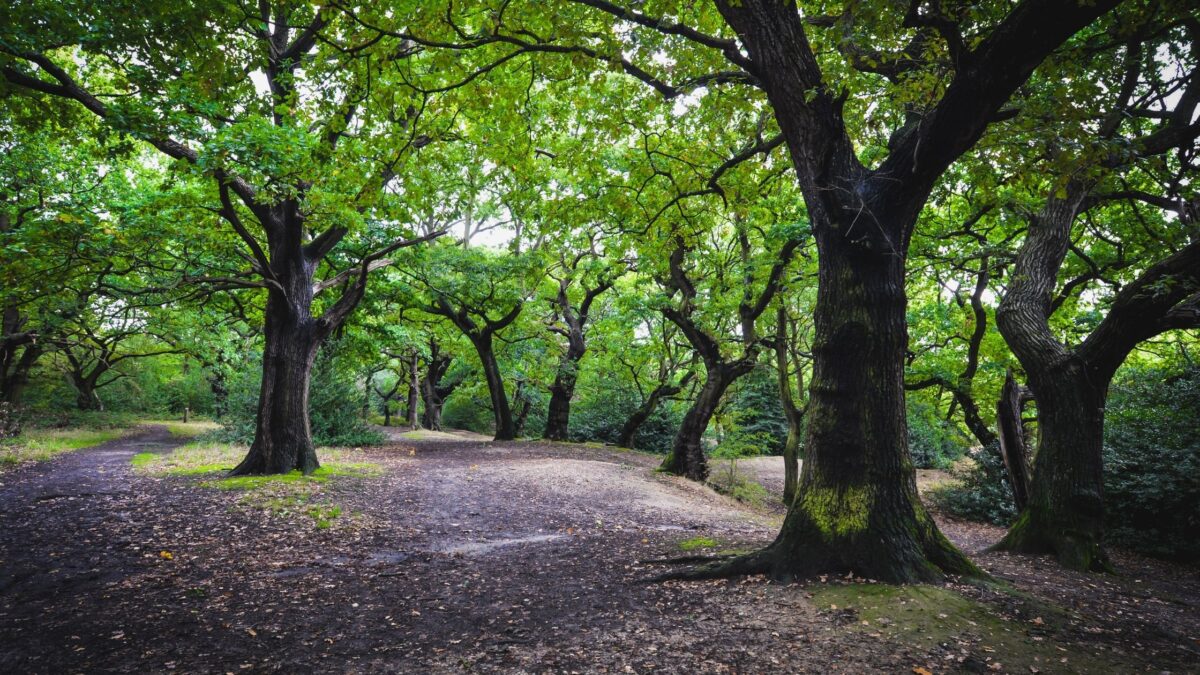 One of the many specialties of this Epping Forest Walks is the fallow deer, believed to have been introduced to the Forest by King James I of Scandinavia.
You can spot these dark deer in small herd grazing around English Oak trees, which also has acorn, drawing the squirrels too. Spot some birds, too, along with many other native English trees on this pleasant, short walk.
Chestnut Trail
Distance – 5km; Duration – 2 hours; Start Point – Warren Road entrance
One of the prettiest Epping forest walks is the Chestnut trail, an easy circular route involving a hike through amazing wooded landscapes and views, charming views across the grassland and waterbed.
If you are interested in any long Epping walks with fewer inclines, you should pick this trail. It is one of the non-touristy things to do near London.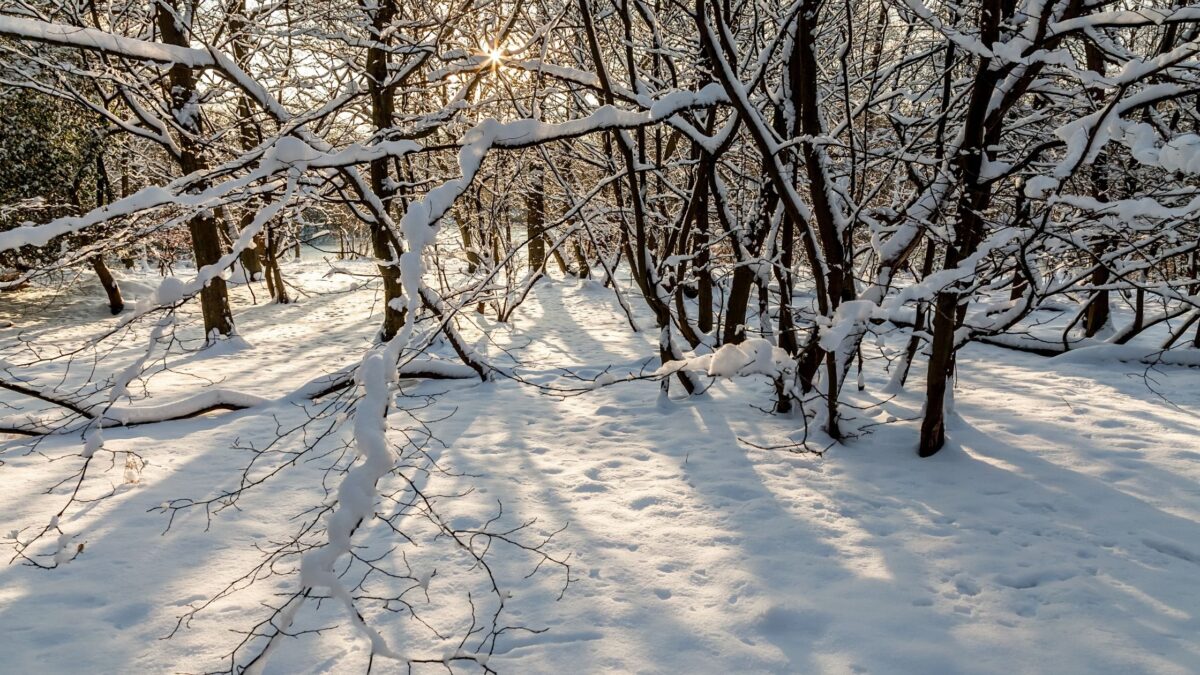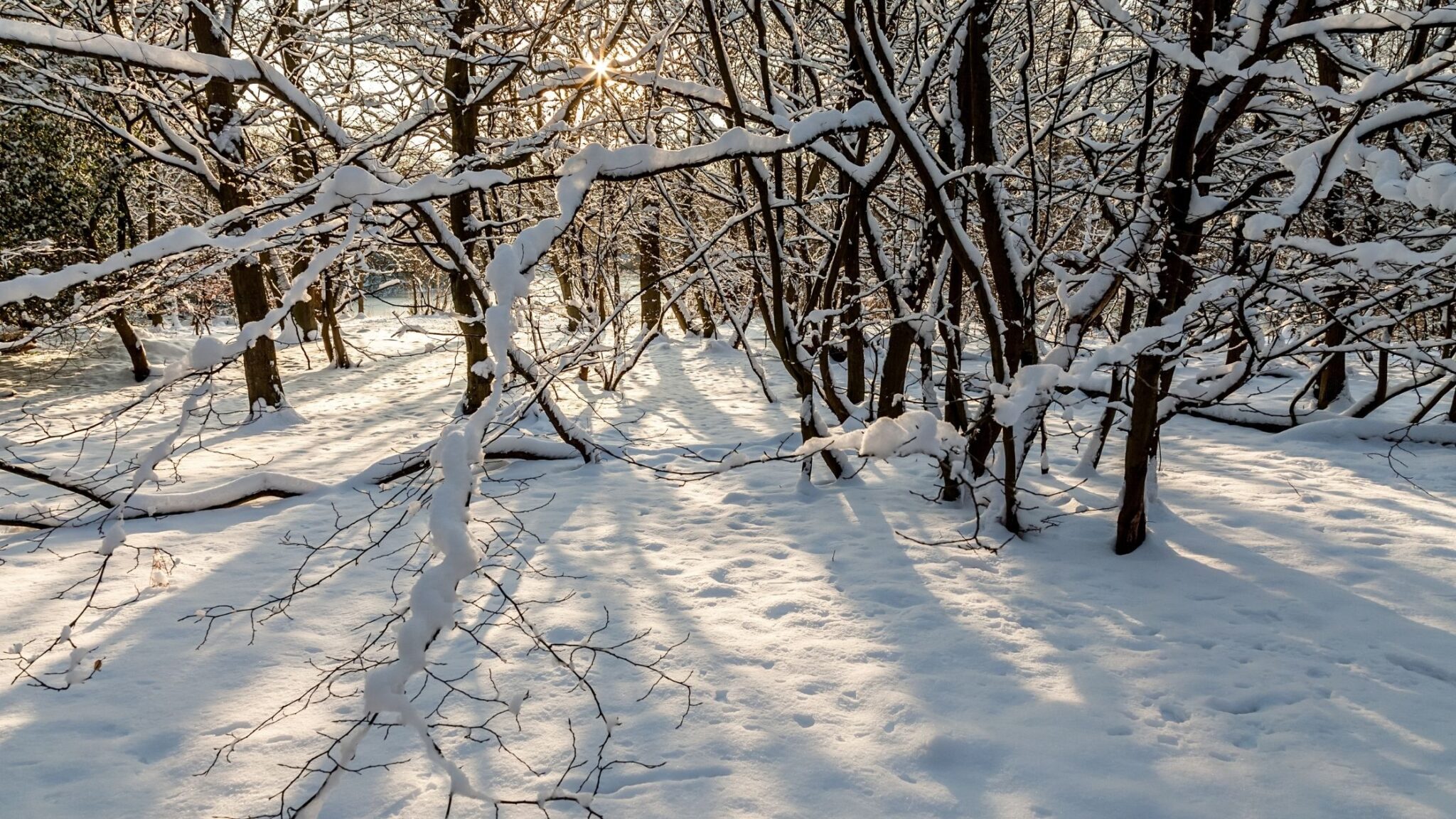 This circular route follows the main tracks in this historic park with some sections across open grassland. It is mostly flat with a few gentle inclines.
Starting from Warren Road entrance, you will come along with some interesting sights on this Epping Forest Walks.
The first one is Wanstead Park, filled with Chalet wood, home to bluebells if you are in spring or the rich autumn colors before the winter season.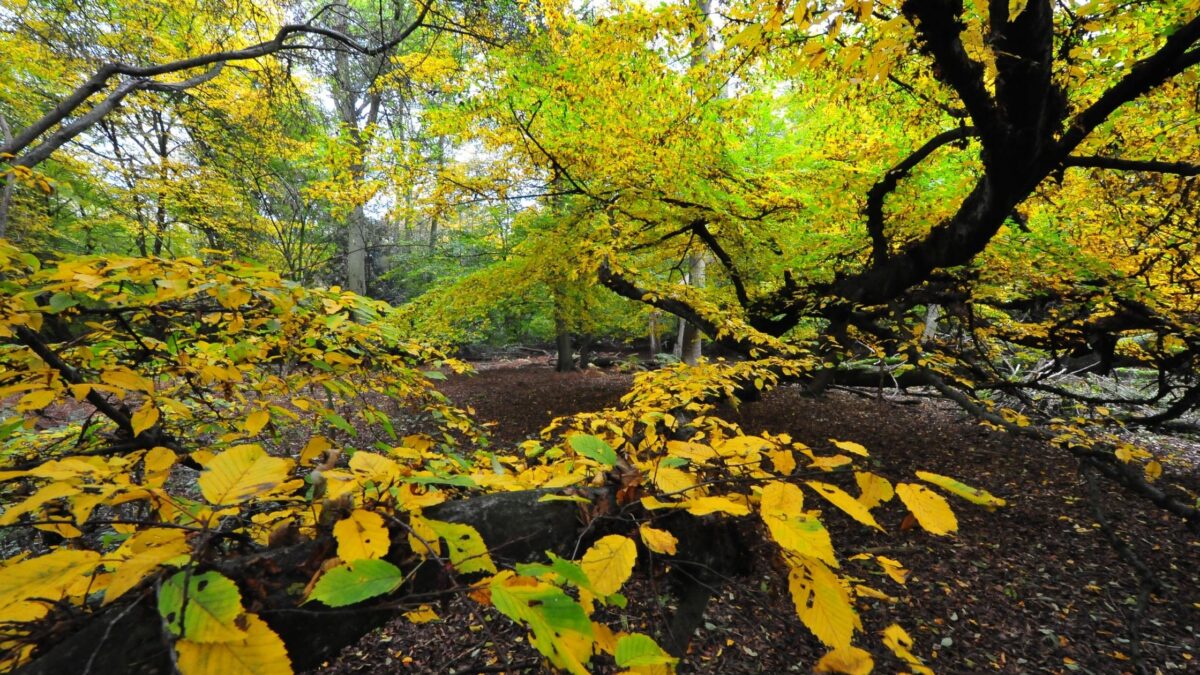 Check out the ornamental boathouse, typical 8th-century English styled garden landscape. It is then all ponds on the trail. Pass through the Ornamental Water, Heronry Pond, and Perch Pond surrounded beautiful wooded Epping landscapes, which feel mystic.
Willow Trail
Distance – 4km; Duration – 1 hour; Start point – Connaught Water
One of the beautiful Epping Forest walks the Willow trail that begins at Connaught Water, the best for birdwatching and enjoying a leisurely walk amidst the grassland, you can also find cows grazing peacefully.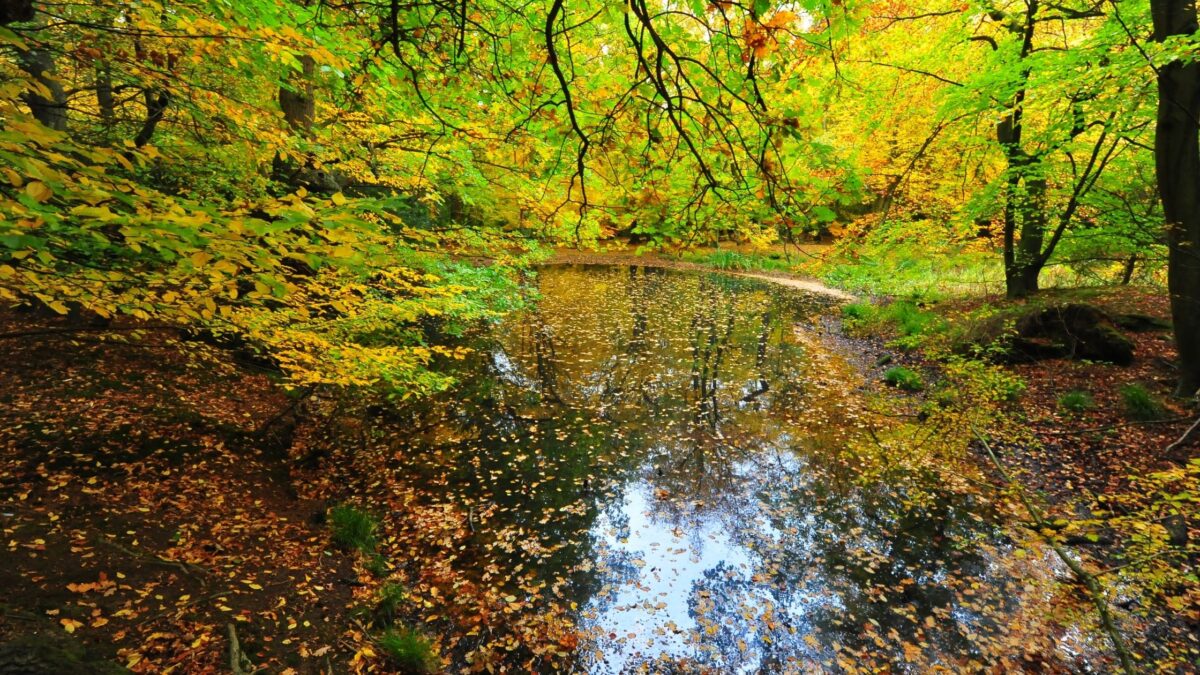 If you only want to make one of the trails and a first-time traveler in the city, this trail is one of London's best day tours you can enjoy.
Sure, like the other trails, you will not get a chance to get deep into the heart of the magnificent Epping forest, but this walking path will give you enough glimpses of what lies.
And what lies beyond is stunning indeed. Check out the famous Connaught Water home to ducks and grebes.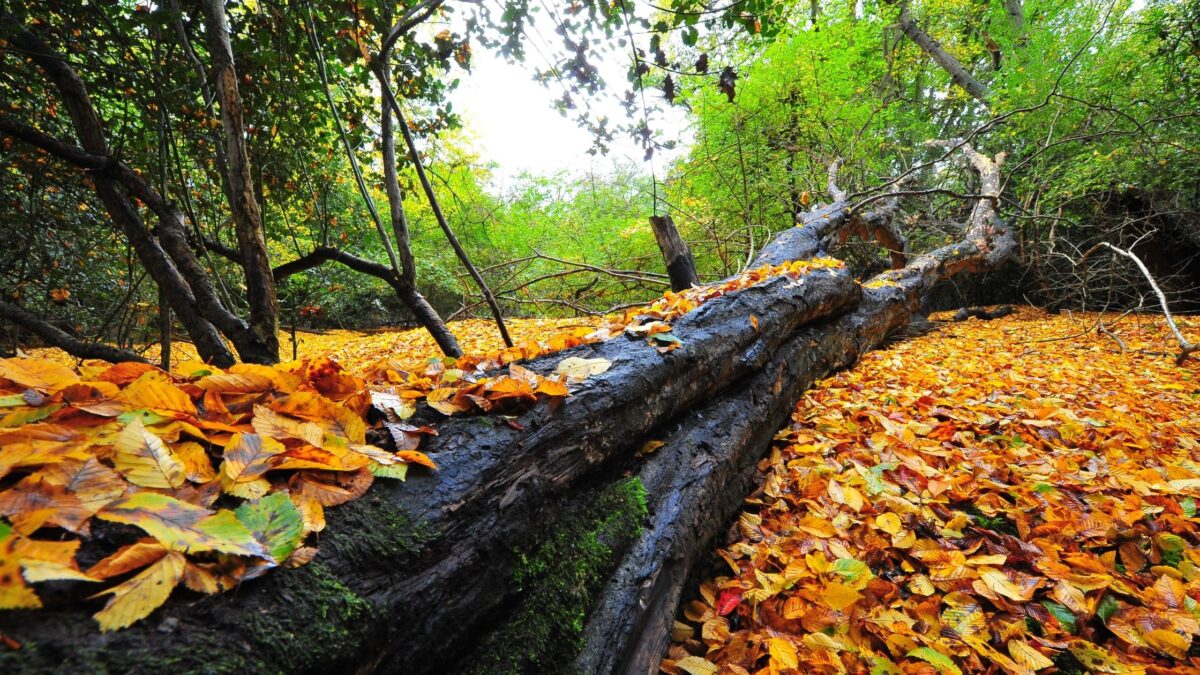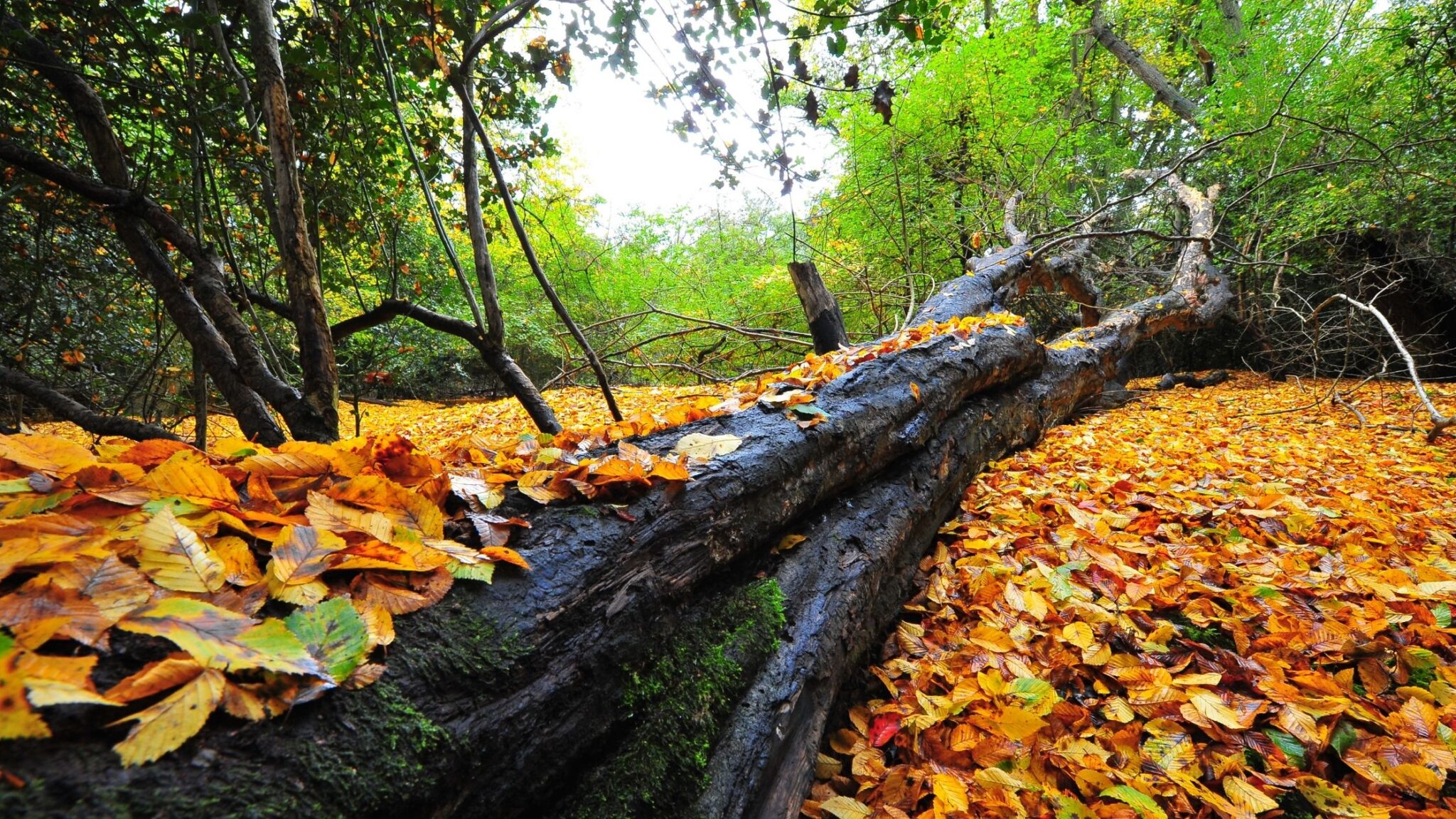 You will pass by a beautiful 350-year-old oak tree, watch the grazing longhorn cattle, one of the treasured visitors.
Apart from a short but slightly uphill path from Chingford Plain until the lake, the rest of the trail is straightforward over a flat surface and a bit of grassland. If you are here during or after a rain, take caution as some areas might be slippery – this is where good hiking shoes help.
Oak Trail
Distance – 11km; Duration – 3 to 4 hours; Start Point – Theydon Bois Underground Station
One of the adventurous and the longest of all the Epping Forest walks, the Oak trail is the best hike to enjoy most of what this vast behold if you are up for an undulating track involving uneven and also well-created paths.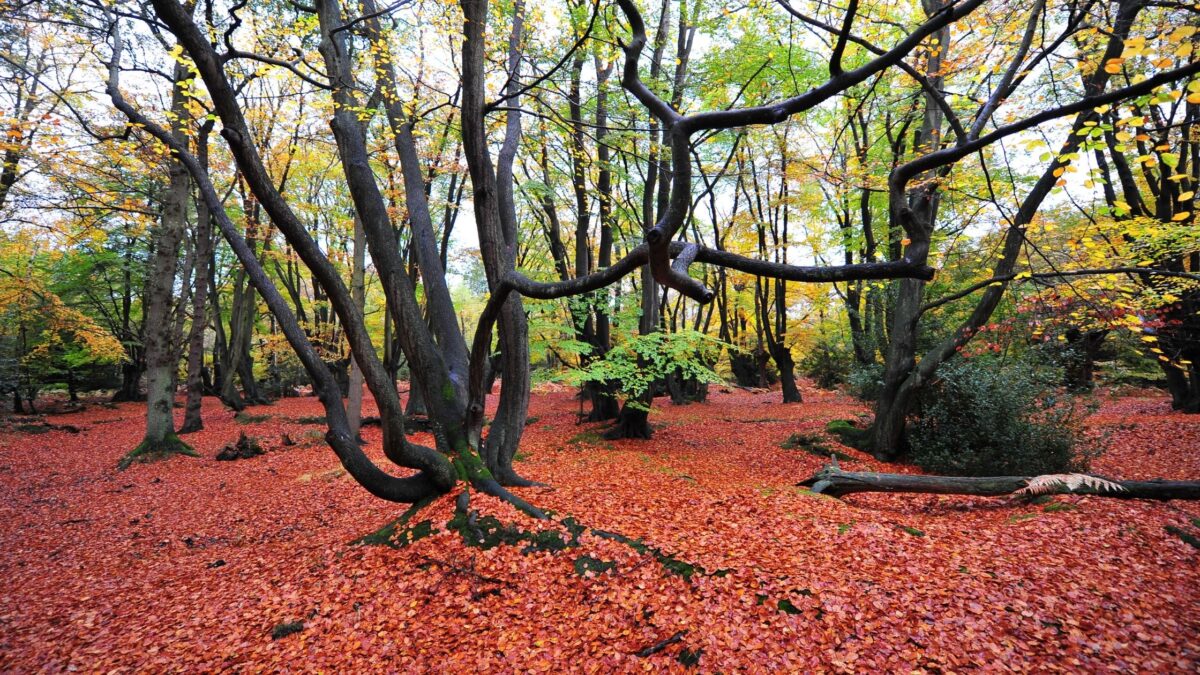 You can do this as a half-day excursion when you are in London, and despite the long-distance or challenging hike, you will enjoy it if you love outdoor walks.
It is not all daunting, with a few uphill terrains is thrown in between long stretches, so you might not find it challenging if you are a frequent hiker.
Beginning at Theydon Boi, you will pass through some notable points and landmarks as you hike through the wooded Epping Thicks, including the Great Gregories Farm.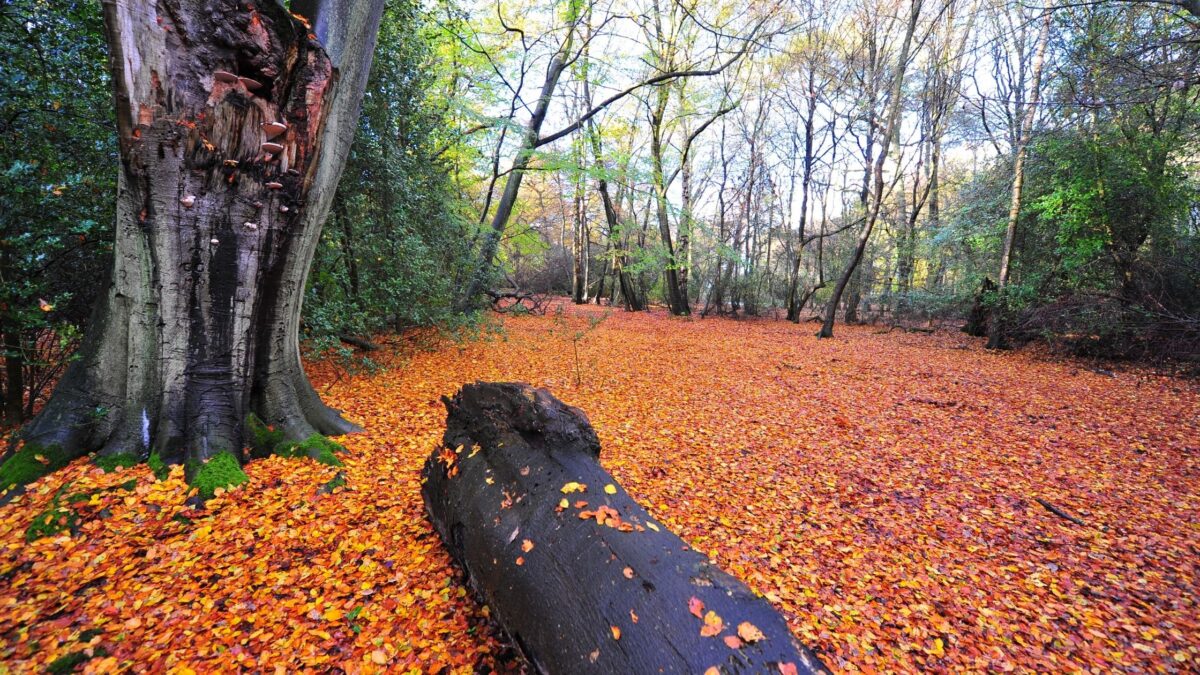 And then, the ancient earthworks of Ambresbury Banks – mid-1st Millenium earthworks, which initially would have had timber walls on top of the banks around it.
The last stop on your trail here is the Deer Sanctuary, a fallow deer conservation center, home to over 100 grazing animals. You cannot access all of it, though, but you can stop by.
Holly Trail
Distance – 4km; Duration – 1 hour; Start Point – Chingford Plain
Another of the two Epping Forest walks that start from Chingford Plain, it is a beautiful trail with only a gentle incline, in the beginning, is lovely, amidst wooded Epping trees, especially the gorgeous Bury Wood some of the hundreds of years old.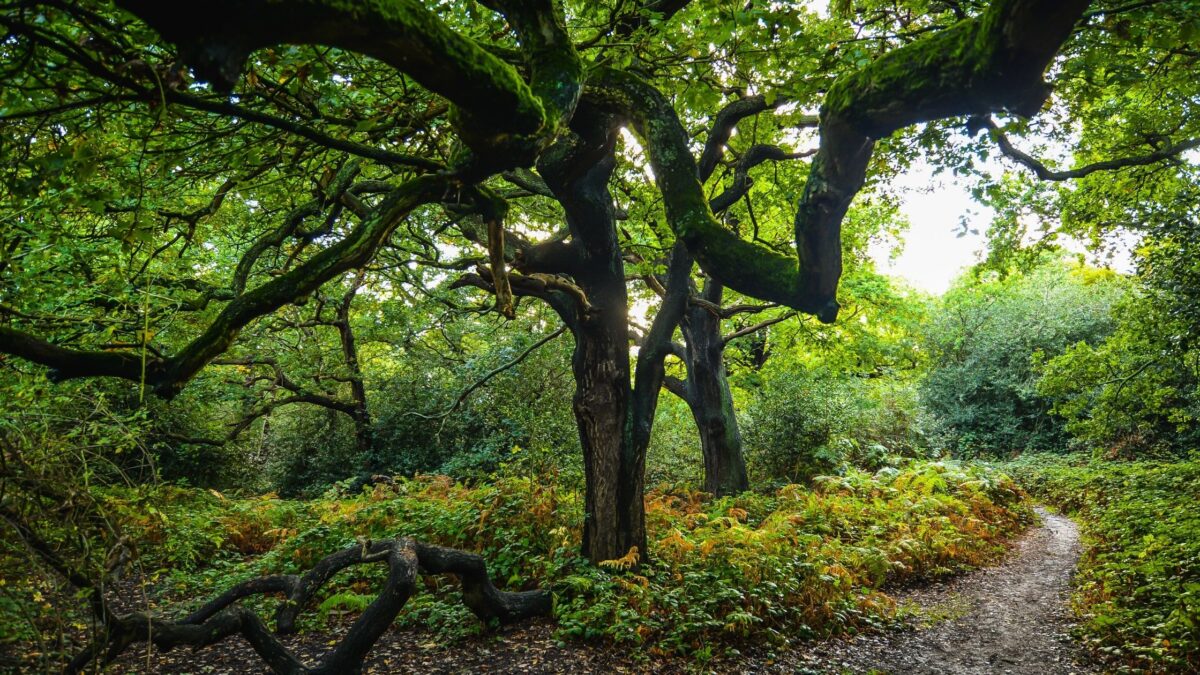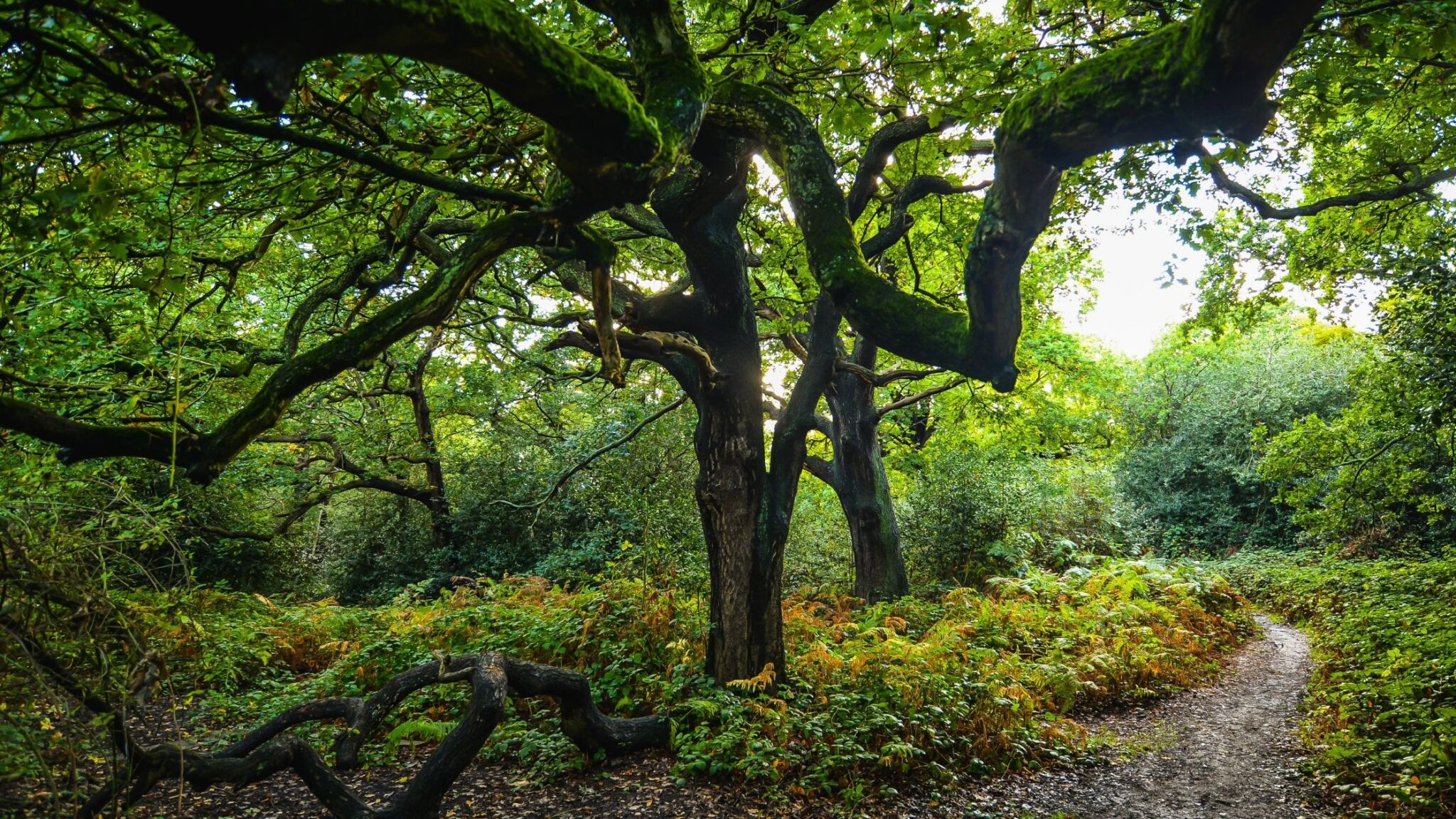 This circular route through surfaced Forest paths with clear signposts is a chance to admire the open grassland, and you can spot the herd of grazing Muntjac deer, slightly darker and smaller than fallow deer.
Thanks to the age-old Bury Wood with shallow, large bark, this trail is home to various wildlife, apart from the deer.
Hornbeam Trail
Distance – 6km; Duration – 1 to 2 hours; Start Point – Snaresbrook Road
Hornbeam Trail is one of the Epping Forest walks combining a bit of flat route along Forest across grassland and wooded areas.
Except for a steep incline between Canada Plain and Waterworks Wood, this Epping trail is fairly flat and easier comprising Hornbeam trees mainly.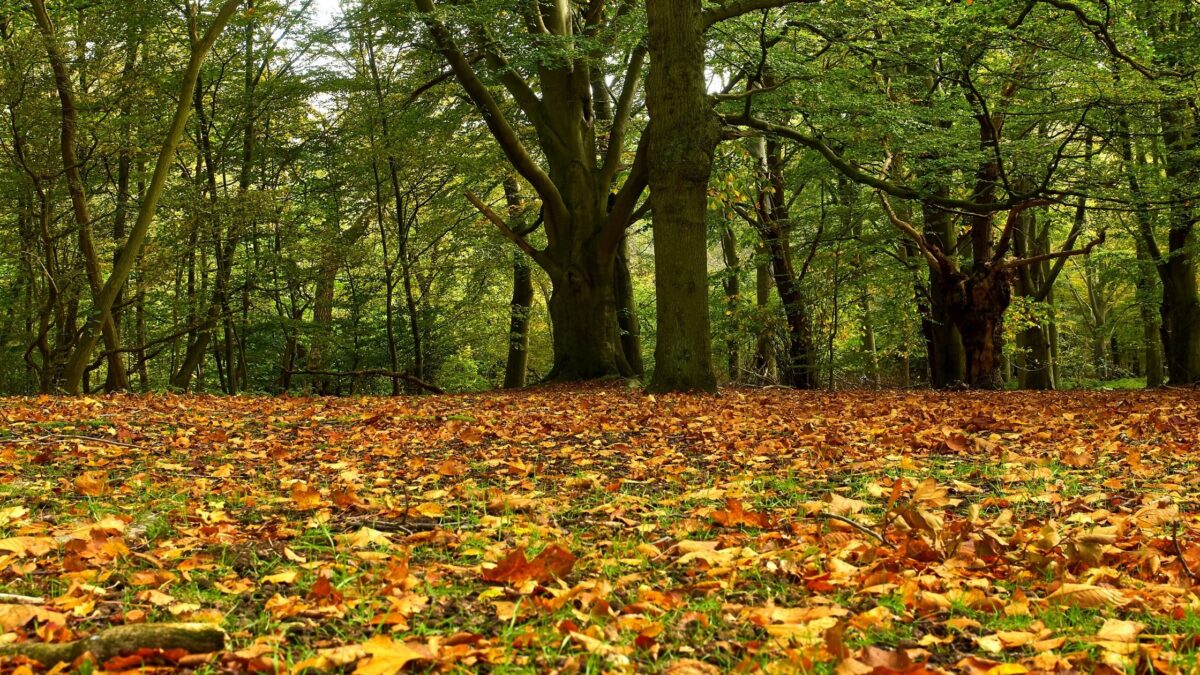 The specialty of this trail are the many wild birds, and you can enjoy boating on the Hollow Pond if you are here in spring or summer.
Hornbeam Trail
Distance – 2.5km; Duration – 1 hour; Start Point – Harrow Road Sports Pavilion
Beginning at Harrow Road Sports Pavilion, this is one of the rarely visited Epping Forest Walks. It involves a walk through Bush Wood and ancient woodland, which was once part of the nearby Wanstead House Park.
The Complete Epping Forest Trail
Last but definitely the best, you can go on the biggest circular walk around the whole Epping Forest.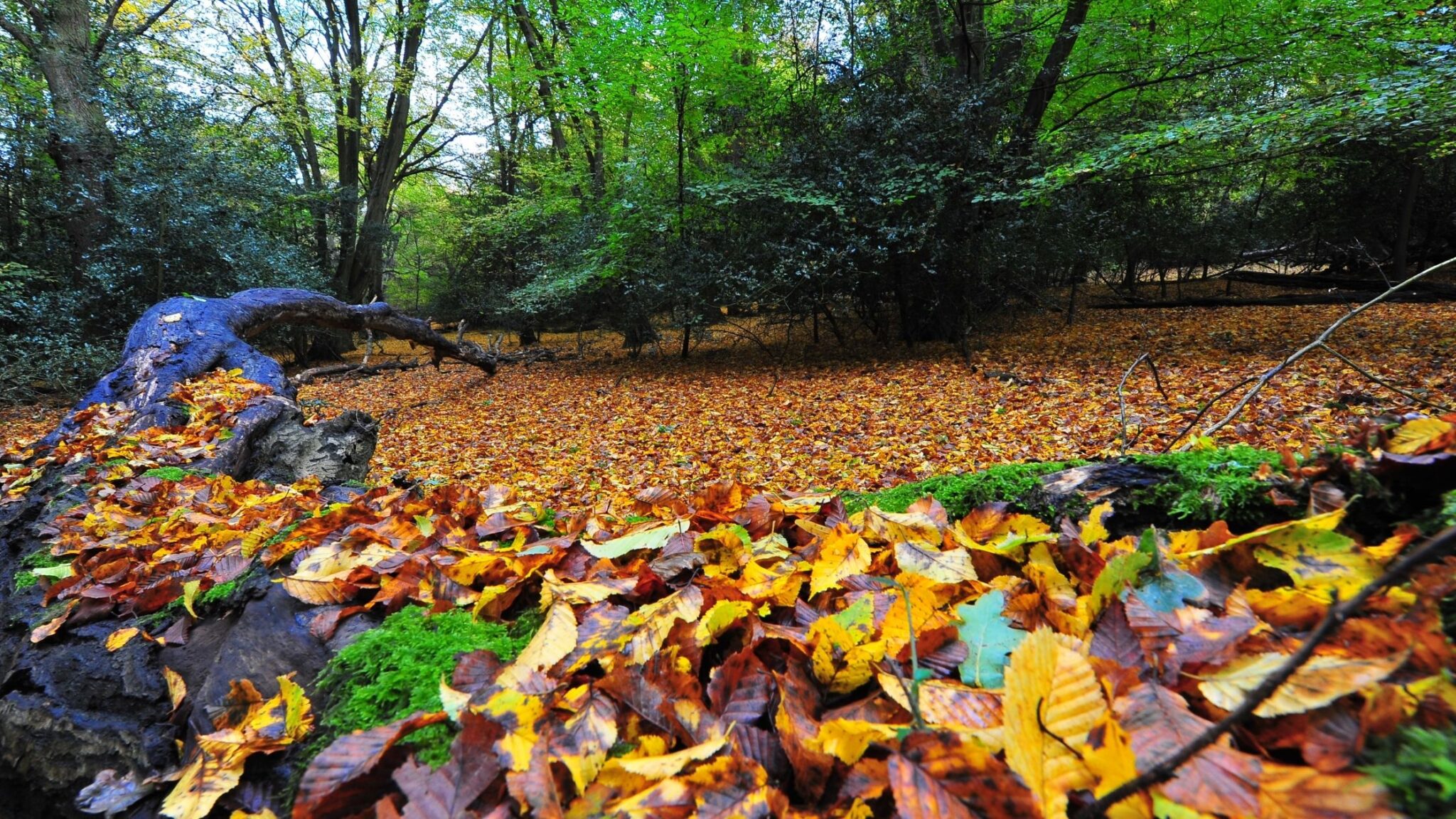 The longest among all the Epping Forest Walks covering around 25km leading you all the way from London to Epping, this is the mega hiking trail that will take you a day easily, a combination of uphills, flat tracks, and easy wood paths.
HOW TO GET TO EPPING FOREST?
From central London, the best way to get to Epping Forest is to take the Overground to Chingford from Liverpool Street, which will take you around half-an-hour.
Also, if you take London Underground's Central Line alternatively, you will arrive close to Epping Forest train station.
Download the Epping Forest Walks Map here to find the Epping Forest trail maps and directions.
EPPING FOREST TIPS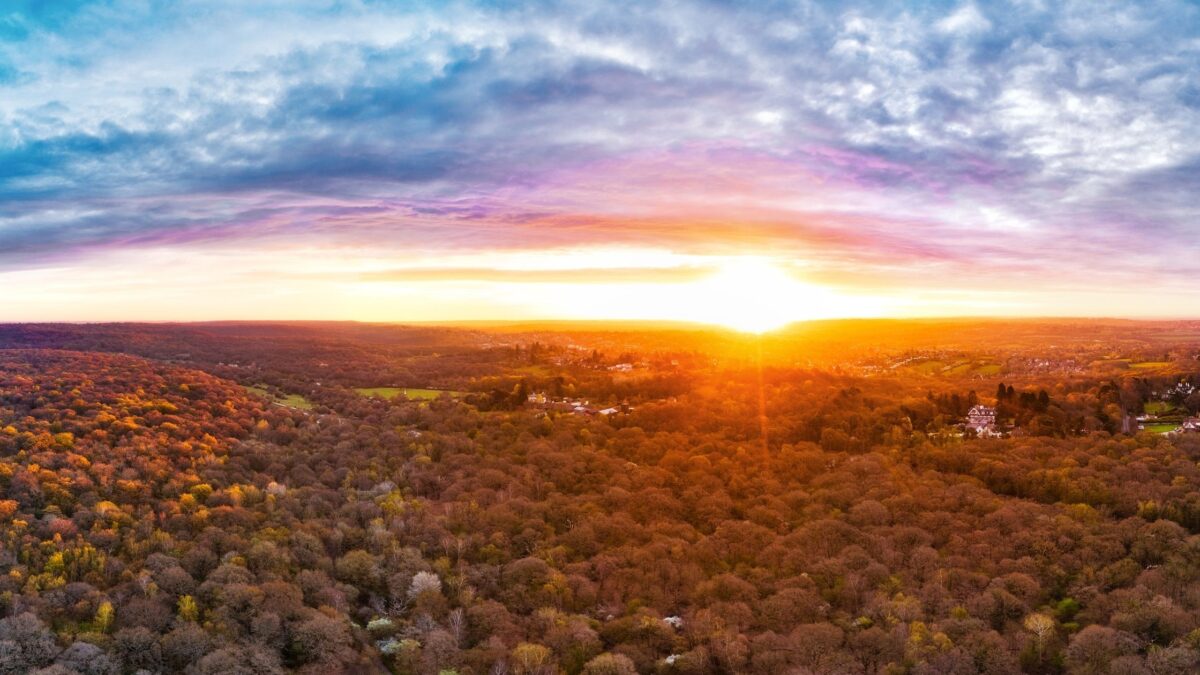 Epping Forest activities – Depending on the season, you can enroll in many outdoor activities like horse-riding around the trails, boating, and fishing in the many ponds.
Epping Forest facilities – There are four tourist information centers in Epping Forest, providing maps and information, which also have bathrooms
Food and drinks – Close to Epping Forest, you can find a few cafes and restaurants, although you can't expect a lot to choose from.
Epping Forest Parking – Although there are enough parking slots available for those arriving by car, it is best to be there earlier on the weekends and holidays as they get occupied very quickly
EPPING FOREST WALKS – FINAL THOUGHTS
If you are a traveler in London with a few days to spare, don't miss checking out Epping Forest walks, especially if you are here during Autumn, which is the best time to be here. These hikes are a beautiful way to enjoy a slice of London that is unique.