If you are looking for some amazing Rome quotes, you have it all in this post! I fell in love with Rome exploring this eternal city that took me back in time through its historical and architectural wonders on my Italy trip. If you are looking for quotes about Rome to fuel your wanderlust or you want some amazing Rome quotes for Instagram to team with your gorgeous pictures from the trip, you got it covered.
Rome is one of the romantic cities and also one of the cities that has been the muse for thinkers, writers and poets, a source of inspiration and enigma given its history that is once of the oldest in the world. So much has happened in this city, and there is so much surreal beauty and wonder to soak in – be it the gorgeous medieval fountains or the enormous Pantheon or the magnificent, iconic Roman landmark – the Colosseum.
Get ready to virtually travel in the city through these epic Rome quotes!
BEST ROME QUOTES
Beginning with the top Rome quotes, these are some of the most popular words quoted by people when thinking of Rome. From the rulers of the Roman empire to writers to travelers, everyone sings praises for this gorgeous city.
Get the first glimpses of the city through these beautiful Rome captions.
'Rome will exist as long as the Coliseum does; when the Coliseum falls, so will Rome; when Rome falls, so will the world.' – Venerable Bede
'I found Rome a city of bricks and left it a city of marble.' – Augustus
'All roads indeed lead to Rome, but theirs also is a more mystical destination, some bourne of which no traveller knows the name, some city, they all seem to hint, even more eternal.' – Richard Le Gallienne
'Yes, I have finally arrived at this Capital of the World! I now see all the dreams of my youth coming to life. Only in Rome is it possible to understand Rome.' – Johann Wolfgang von Goethe
'Rome is not like any other city. It's a majestic museum, a living room to tiptoe through.' — Alberto Sordi
'Rome is the city of echoes, the city of illusions, and the city of yearning.' – Giotto di Bondone
'Rome has grown since its humble beginnings that it is now overwhelmed by its own greatness.' – Livy
'If we could be reborn wherever we chose, how crowded Rome would be.' – Francine Prose
'You look at passers-by in Rome and think, 'Do they know what they have here?' – Frank McCourt
'Rome is the capital of Europe; it's as simple as that. You need to see what the Romans did 2,000 years ago. They were so advanced compared to the rest of the world. They showed us how to make roads, toilet seats, how to do irrigation, and more. When you see the Colosseum you won't believe it was built so long ago.' – Gino D'Acampo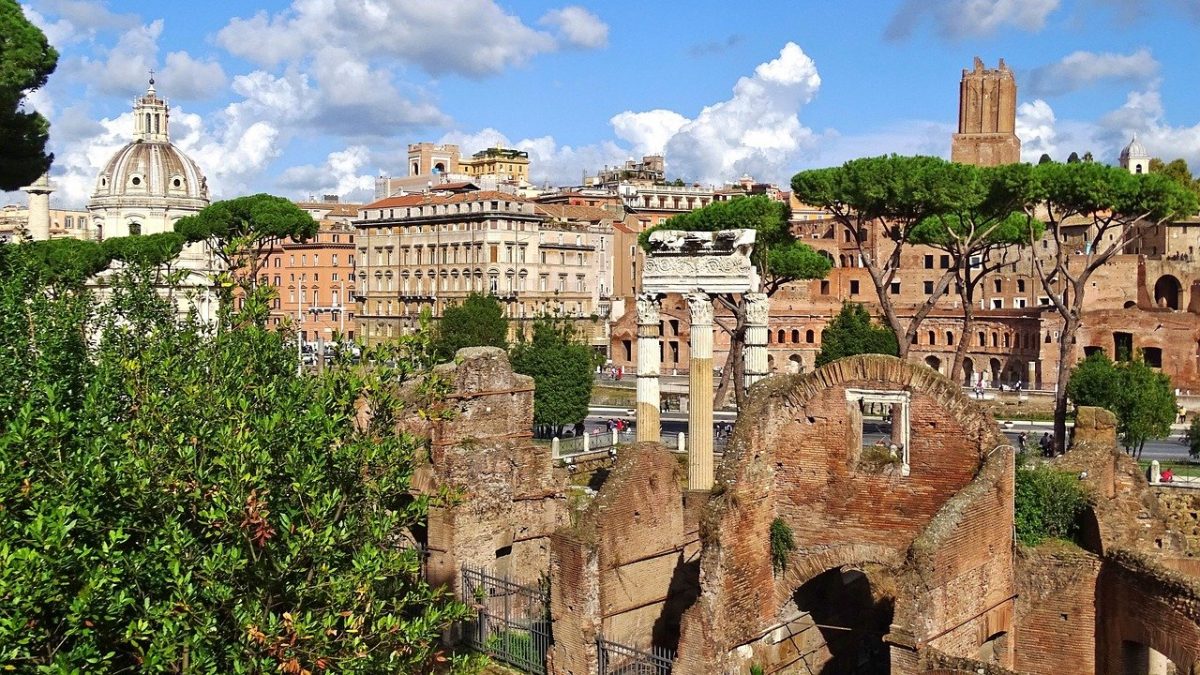 'In Rome, one had simply to sit still and feel.' ― E.M. Forster
'Rome is one enormous mausoleum. There, the Past lies visibly stretched upon his bier. There is no today or tomorrow in Rome; it is perpetual yesterday.' – Thomas Bailey Aldrich
'The thing I love about Rome is that is has so many layers. In it, you can follow anything that interests you: town planning, architecture, churches or culture. It's a city rich in antiquity and early Christian treasures, and just endlessly fascinating. There's nowhere has like it.' – Claire Tomali
'To Rome, for everything.' — Miguel de Cervantes
'Rome is a broken mirror, the falling straps of a dress, a puzzle of astonishing complexity. It is an iceberg floating below our terrace, all its ballasts hidden beneath the surface.' ― Anthony Doerr
ROME TRAVEL QUOTES
Whether you love Italian food or you are into their wine or you are a lover of history and architecture like me, there are many reasons why you should visit Rome at least once in your lifetime!
For now, visit the city, live through a multitude of emotions through these beautiful Rome quotes about travel, including Rome quotes about Colosseum, Trevi fountain quotes and Pantheon quotes through these Roma captions.
'I go to Paris, I go to London, I go to Rome, and I always say, 'There's no place like New York. It's the most exciting city in the world now. That's the way it is. That's it.' – Robert De Niro
'If I'm in Rome for only 48 hours, I would consider it a sin against God to not eat Cacio e Pepe, the most uniquely Roman of pasta, in some crummy little joint where Romans eat. I'd much rather do that than go to the Vatican. That's Rome to me.' – Anthony Bourdain
'I am a sucker for those old traditional places, and Rome is as good as it gets, particularly when you throw in Italian Food.' – Roger Federer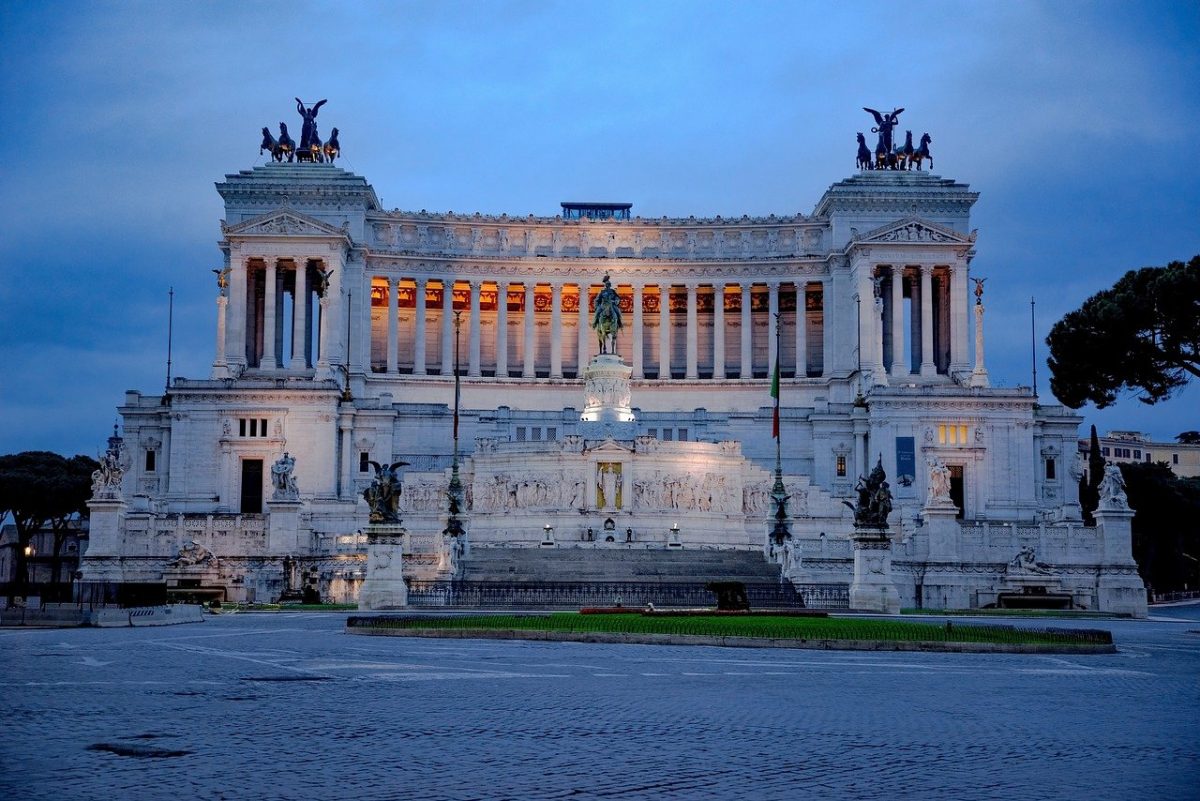 'I like things that are kind of eclectic when one thing doesn't go with another. That's why I love Rome. The town itself is that way. It's where Fascist architecture meets classic Renaissance, where the ancient bangs up against the contemporary. It has a touch of everything. That's my style, and that's what my work is about.' – Giambattista Valli
'Rome is possibly my favourite city in the world. I have such fond memories there – most of them food-related.' – Mallory Jansen
The traveler who has contemplated the ruins of ancient Rome may conceive some imperfect idea of the sentiments which they must have inspired when they reared their heads in the splendour of honoured beauty.' – Edward Gibbon
'If you're going to do a spaghetti legs routine where else but in Rome to do it. The home of spaghetti!' – Bruce Grobbelaar
'Without someone to talk to, every sight I saw – whether it was the Trevi Fountain or a canal in Amsterdam – felt simply like a name on a list that I needed to check off.' – Jojo Moyes
'Rome lifts you up but won't let you settle down – it turns you into a bird without a nest.' ― Glenn Haybittle
'To my taste, the men in Rome are ridiculously, hurtfully, stupidly beautiful. More beautiful even than Roman women, to be honest. Italian men are beautiful in the same way as French women, which is to say– no detail spared in the quest for perfection. They're like show poodles. Sometimes they look so good I want to applaud.' – Elizabeth Gilbert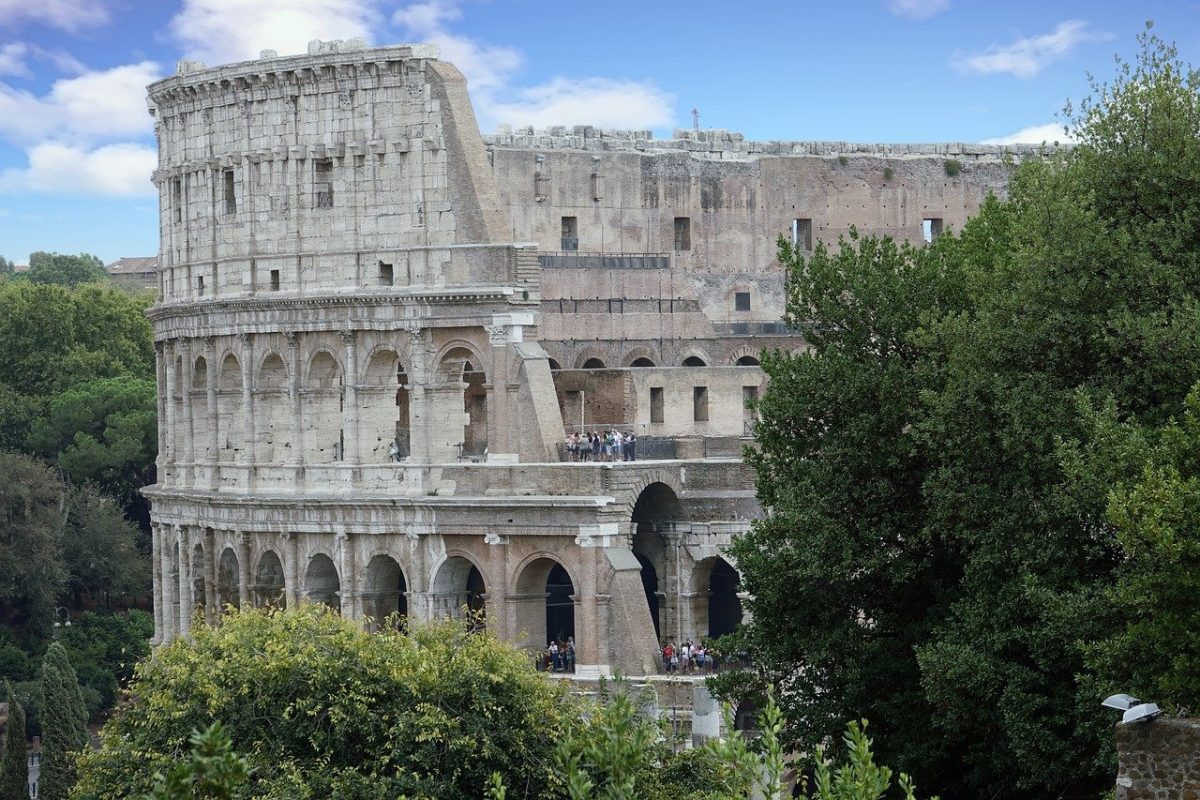 Whether you are traveling alone or with your family, Rome offers something for everyone, and is one of the easiest cities to travel thanks to its immense popularity.
The Rome quotes below tell us clearly how much these people enjoyed spending time in this fabulous city, from exploring the ancient attractions to hopping museums to tasting some of the best Italian cuisines.
'When Edward Gibbon was writing about the fall of the Roman Empire in the late 18th century, he could argue that transportation hadn't changed since ancient times. An imperial messenger on the Roman roads could get from Rome to London even faster in A.D. 100 than in 1750. But by 1850, and even more obvious today, all of that has changed.' – Walter Russell Mead
'The beauty of Rome is that you can wander into a pizzeria just about anywhere and get a real Italian pizza that's thankfully worlds away from the Super Supreme I used to order at Pizza Hut as a kid.' – Ed Stoppard
'I love Rome and the way that you can wander around and find something interesting around every street corner. You can smell the history.' – Jonathan Agnew
'I live in Rome and five minutes from my flat is a church where you can walk in and see this beautiful Caravaggio. Just the way this man uses dark paint: dark to create dark, the layering of the darkness in his work. I just race home: I want to create!' – Taiye Selasi
'In Italy, there are so many significant architectural structures in histories such as the Pantheon in Rome, or the Duomo.' – Tadao Ando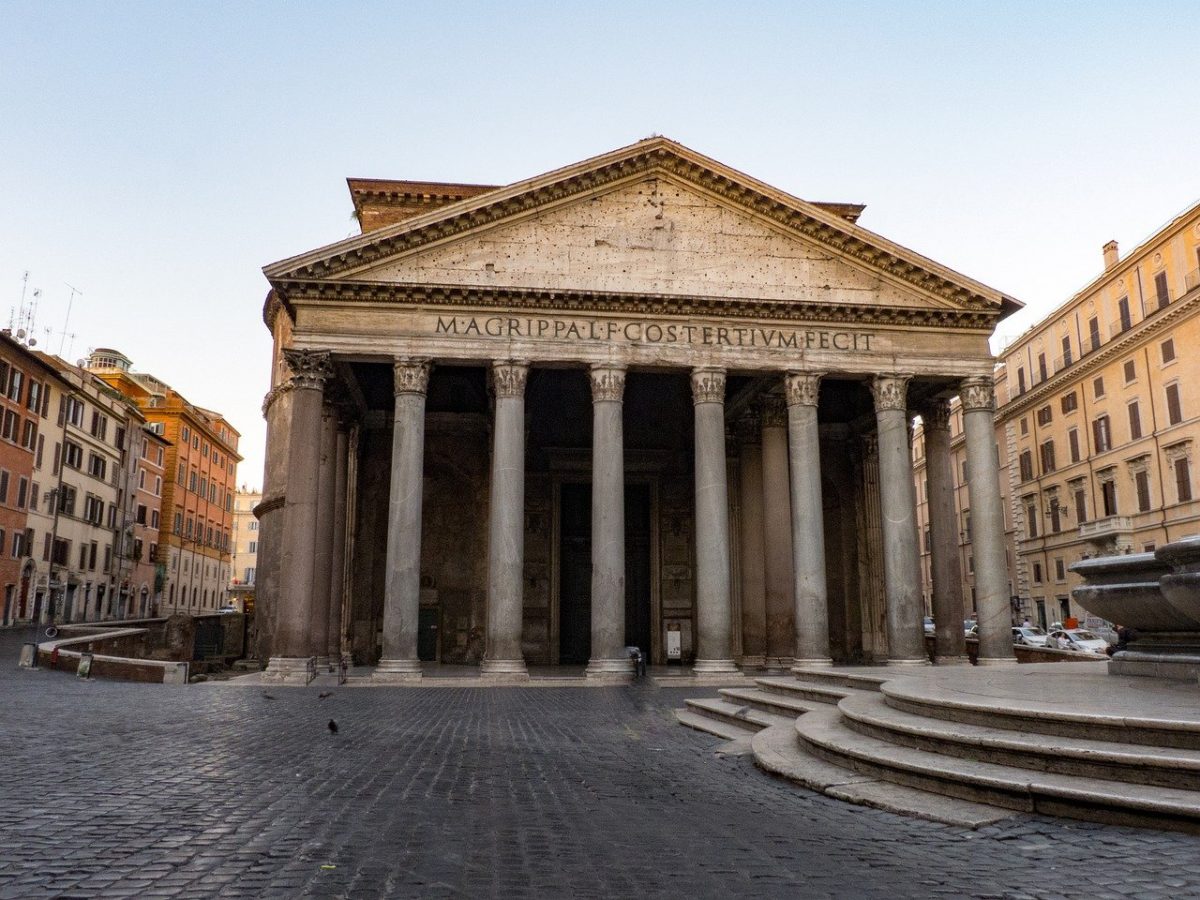 'I sometimes fancy that Rome will crowd everything else out of my heart.' – Nathaniel Hawthorne
'I always wonder about people who go to Rome as they might go, for example, to Paris or to London. Certainly, Rome, as well as these other cities, can be enjoyed aesthetically but if you are affected to the depths of your being at every step by the spirit that broods there, if a remnant of a wall here and a column there gaze upon you with a face instantly recognised, then it becomes another matter entirely.' ― C.G. Jung
'How wonderful, to walk half-drunk with a Lemonsoda on a muggy night like this around the gleaming slate cobblestones of Rome with someone's arm around me.' ― André Aciman
'A fool is one who admires other cities without visiting Rome.' – Francesco Petrarca
'Rome is a little bit different. There is something in Rome, incredible, like in a Fellini movie. Everybody's screaming and laughing very loud.'- Alessandro Michele
'Men did not love Rome because she was great. She was great because they had loved her.' – G K Chesterton
ROME INSTAGRAM CAPTIONS
If you are looking for some chic Rome quotes for Instagram, you may love these below. Some of them are short Rome quotes that perfectly capture your mood if you don't want long Instagram captions.
Some of you might prefer sharing deep, insightful captions while sharing your latest travel pictures. In that case, you will also find some of the most beautiful Rome quotes that are romantic as well as profound and accurate.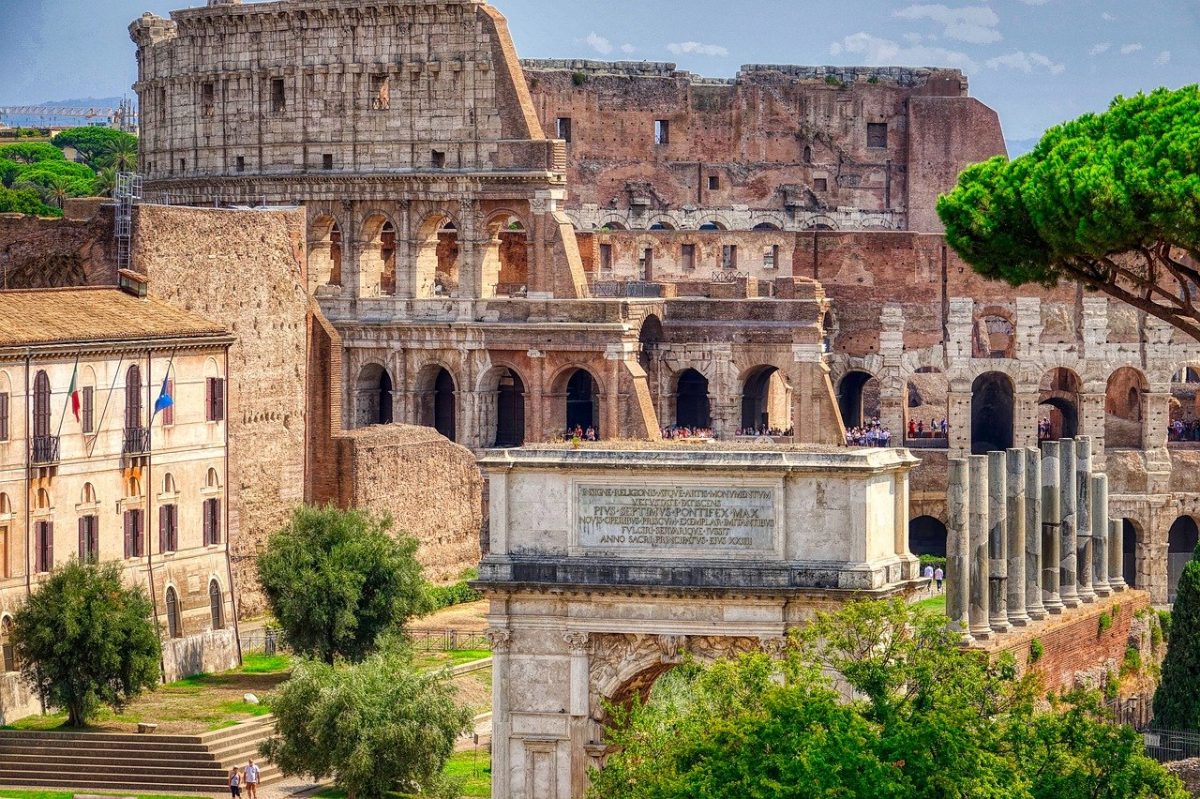 "Oh Rome! my country! city of the soul!' — Lord Byron
'Rome is one of my favourite cities in the world.' – Erin Heatherton
'I'm in love with a city on the other side of the world.'
'There is no place like Rome, there is no place like Rome.'
'Veni, Vidi, Vici.' ― Julius Caesar
'Italy has changed. But Rome is Rome.' – Robert De Niro
'Rome is magic.' – Maria Grazia Cucinotta
'There was once a dream that was Rome. You could only whisper it. Anything more than a whisper and it would vanish, it was so fragile.' – Marcus Aurelius
'Her smile, I'm sure, burnt Rome to the ground.' – Mark Z. Danielewski
'I walked across Tuscany from Siena to Rome, which was a lovely way to see the landscape. It was sunny but not too hot, and we made detours to look at treasures – churches, paintings, little hill villages. The first couple of days, you feel your knees are turning to jelly. But, in the end, you feel very limber. I hope I can always do it.' – Diana Quick
'Rome is but a wilderness of tigers.' – Titus
'They say Rome wasn't built in a day, but I wasn't on that particular did – Brian Clough
'Let's go Rome.'
'It is Paris that makes one feel poetic, Rome that makes one feel heroic, yet it is Miami that makes one feel young.' ― Pietros Manos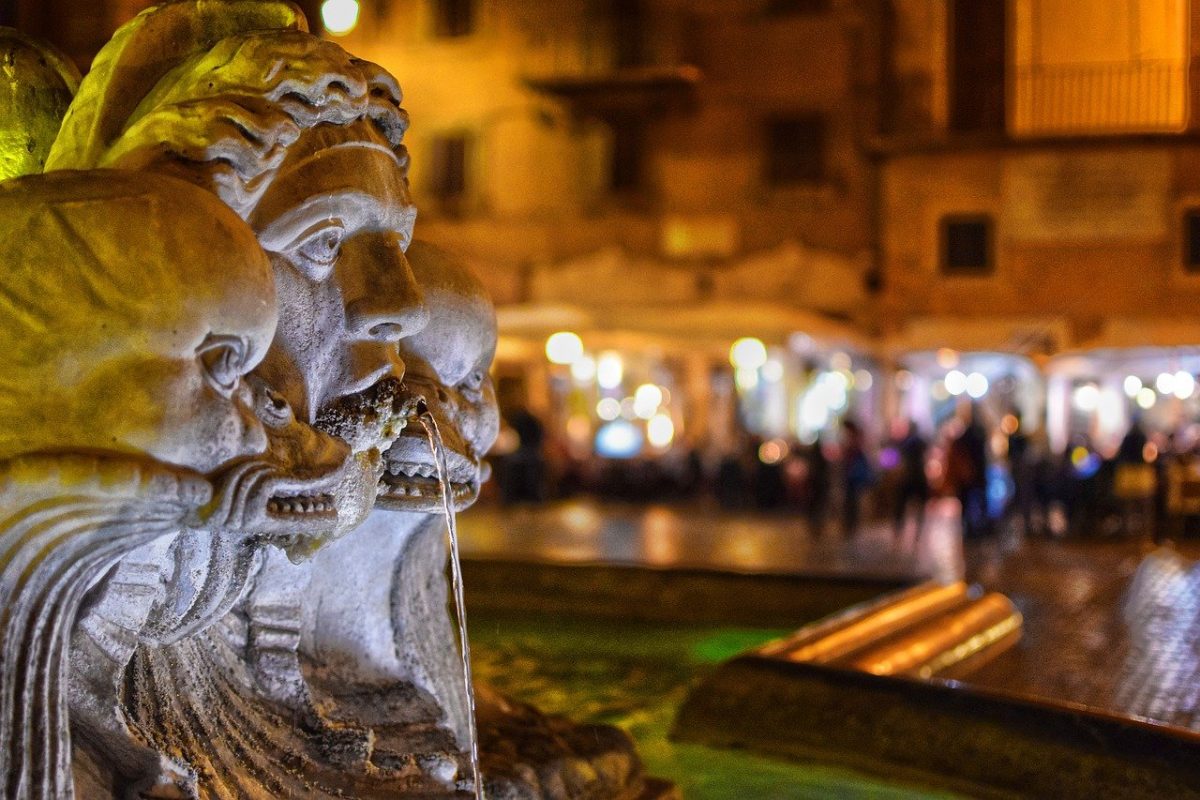 'Going around Rome, you can find beauty because, quite simply, Rome is very beautiful. But the beauty of the people is sometimes harder to discover.' – Paolo Sorrentino
'Rome, the city where memories were chiselled in marble.' ― Elif Shafak
My happy place is anywhere with pizza and wine.
'We can watch the sun in Rome. Sparkling on a palace dome, While we're holding hands at home. Just close your eyes.'
'I would like to be like Rome when I am an old lady.' ― Elizabeth Gilbert
'I just love Rome. It really does cast a spell on you.' – Alec Baldwin
'For Rome is sometimes cold and rainy in the winter in spite of all the naked statues.' – John Cheever
'That Rome was comparatively great and wealthy is certain.' – Goldwin Smith
'In the Eternal City, time is elastic, and new discoveries live among the most ancient things.' – Erica Firpo
'From the dome of St. Peter's one can see every notable object in Rome. He can see a panorama that is varied, extensive, beautiful to the eye, and more illustrious in history than any other in Europe.' – Mark Twain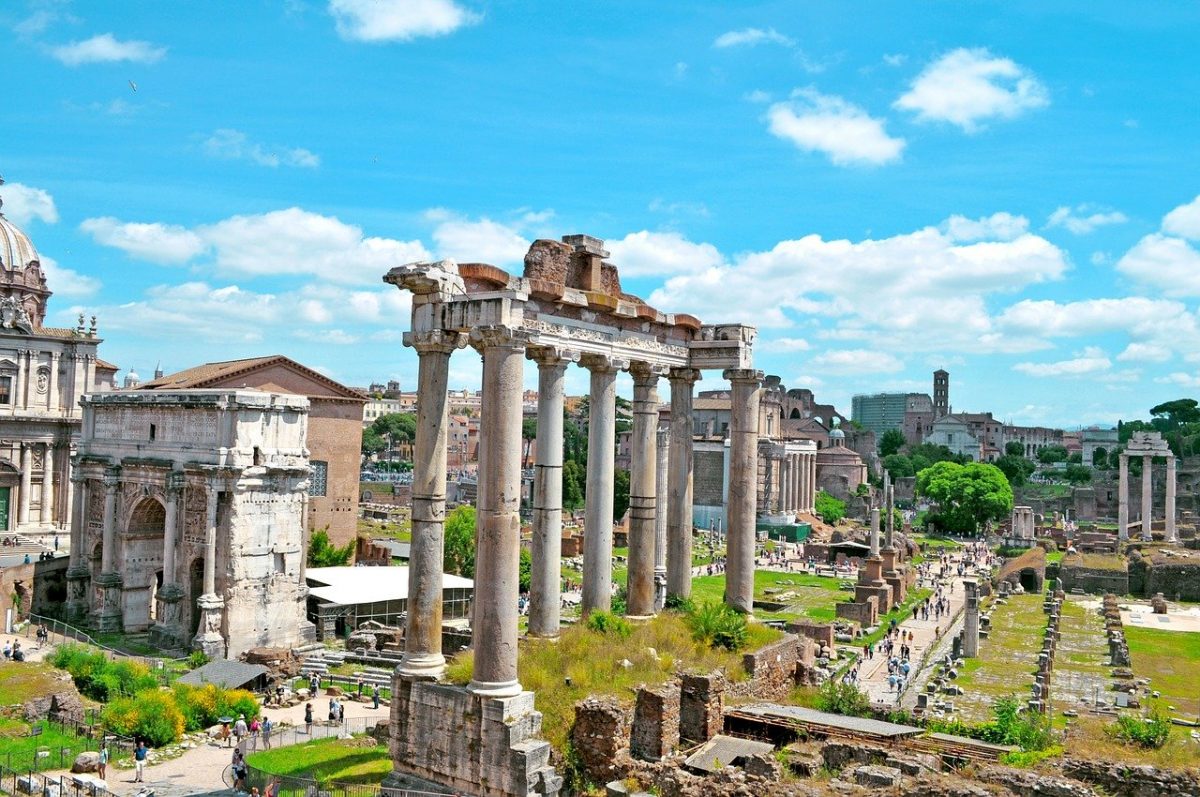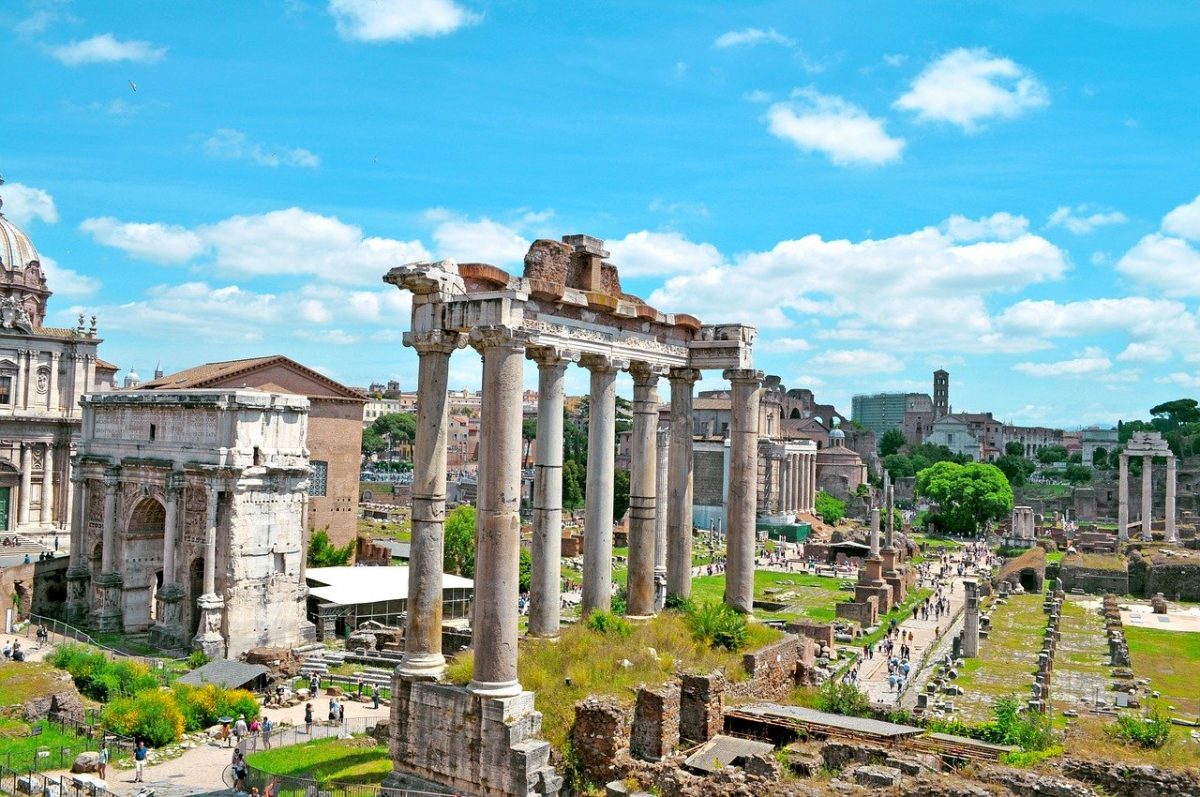 'I am walking through Rome. With my heart on a string. Dear God, please help me.' – Morrissey
'Rome is a city wherein every corner you have a reminder of the sacred world. That's why I have sacred music, minimalist sacred music, which is also music I like because, at the end of the day, that's what I want to do.' – Paolo Sorrentino
'Rome was a poem pressed into service as a city.' — Anatole Broyard
'I think there are two cities in the world – New York and Rome.' -Frank McCourt
'How is it possible to say an unkind or reverential word of Rome? The city of all time, and of all the world!' – Nathaniel Hawthorn
'Living in Rome is either a one or a two, or a nine or ten. Not much in between. And some days it's both.' – Judith Works
'Rome holds my psyche in balance. Whenever I'm there, it's like a holiday.' – Giambattista Valli
One of my favourite Rome quotes is the below one, where the author poetically adores the city through his vast imagination that also gives us peeks about Ancient Rome, much before the modern day, Instagram friendly city.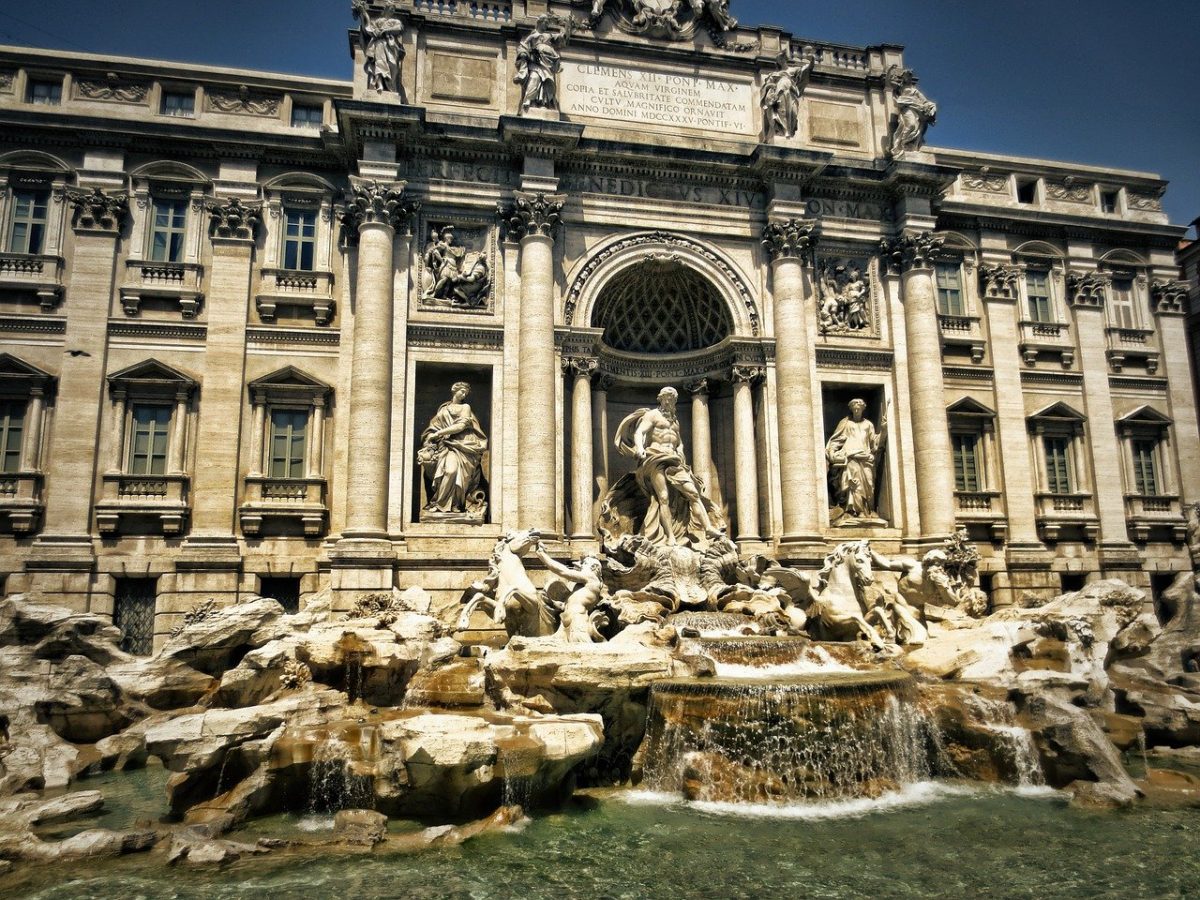 'Rome was mud and smoky skies; the rank smell of the Tiber and the exotically spiced cooking fires of a hundred different nationalities. Rome was white marble and gilding and heady perfumes; the blare of trumpets and the shrieking of market-women and the eternal, sub-aural hum of more people, speaking more languages than Gaius had ever imagined existed, crammed together on seven hills whose contours had long ago disappeared beneath this encrustation if humanity. Rome was the pulsing heart of the world.' – Marion Zimmer Bradley
'Marcus Aurelius: What is Rome, Maximus? Maximus: I've seen much of the rest of the world. It is brutal and cruel and dark, Rome is the light.' – Gladiator.
'Every one soon or late comes round by Rome.' – Robert Browning
'Each, in its own way, was unforgettable. It would be difficult to — Rome! By all means, Rome. I will cherish my visit here in memory as long as I live.' – Audrey Hepburn
'Oddly enough, I'm not religious but I'm also very fond of St Peter's in Rome. When I'm there, I always know there's a good meal not far away.'- Jonathan Pryce
'I thought I knew everything when I came to Rome, but I soon found I had everything to learn.' – Edmonia Lewis
'From food trucks to hot dog stands to county fair favourites, 'street food' has enjoyed a rich and storied history in American cuisine. However, street food has been around for thousands of years. In fact, street food is believed to have originated as far back as Ancient Rome.' – Homaro Cantu
'Methinks I will not die quite happy without having seen something of that Rome.' — Sir Walter Scott
ROME QUOTES ABOUT HISTORY AND ARCHITECTURE
If you are like me, you would be digging in the architectural brilliance and the grand past as you explore the magnificent Roman creations.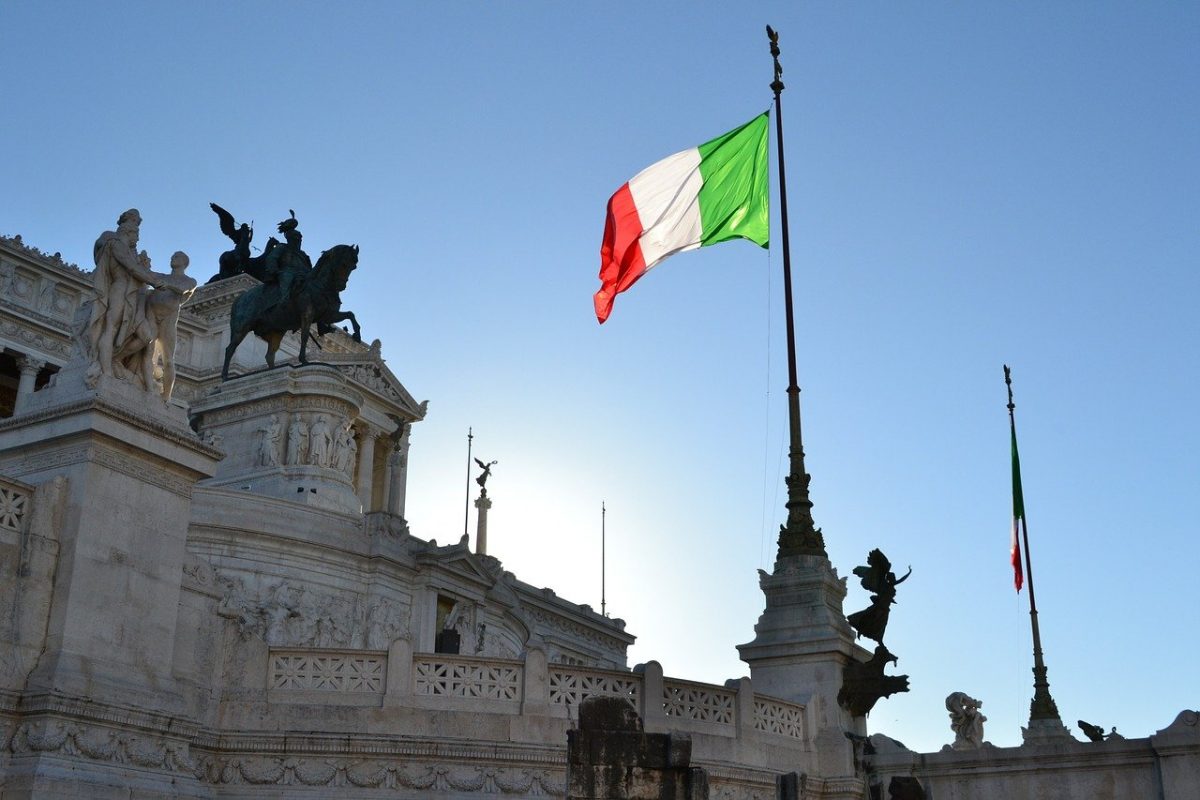 These rich Roman quotes are an excellent collection that tell us a bit and sometimes more about the people, dynasties, rulers, thinkers, philosophies, religious beliefs, the legends, the stories behind the beautiful marble sculptures, monuments, artfully sculpted medieval fountains and the buildings adorning the cobbled streets in the city.
'At its height, Rome's empire stretched right along the coast of North Africa and sub-Saharan Africans passed to and fro across its porous southern border.' – David Olusoga
In 'Roma,' I wanted to get across the idea that underneath Rome today is ancient Rome. So close. I am always conscious of that, and it thrills me. Imagine being in a traffic jam at the Coliseum! Rome is the most wonderful movie set in the world. As was the case with many of my film ideas, it was inspired by a dream.' – Federico Fellini
'In Rome, the emperor sat in a special part of the Colosseum called the Caesarian Section.' – George Carlin
'The ancient Romans built their greatest masterpieces of architecture, their amphitheatres, for wild beasts to fight in.' – Voltaire
'She had always been fond of history, and here in Rome was history in the stones of the street and the atoms of the sunshine.' – Henry James
'I notice that nowadays few drivers in Rome automatically stop for you unless you have the courage to stride forward, arm outstretched, palm up in a dorky "stop-right-now" gesture. Another Roman habit that takes getting used to is that in many areas of town, such as Trastevere where I live, people seem to prefer walking in the street even when sidewalks, however narrow, exist. They seem convinced they are invincible and often don't even look before crossing the street.' ― Sari Gilbert
'It was luxuries like air conditioning that brought down the Roman Empire. With air conditioning their windows were shut, they couldn't hear the barbarians coming.' – Garrison Keillor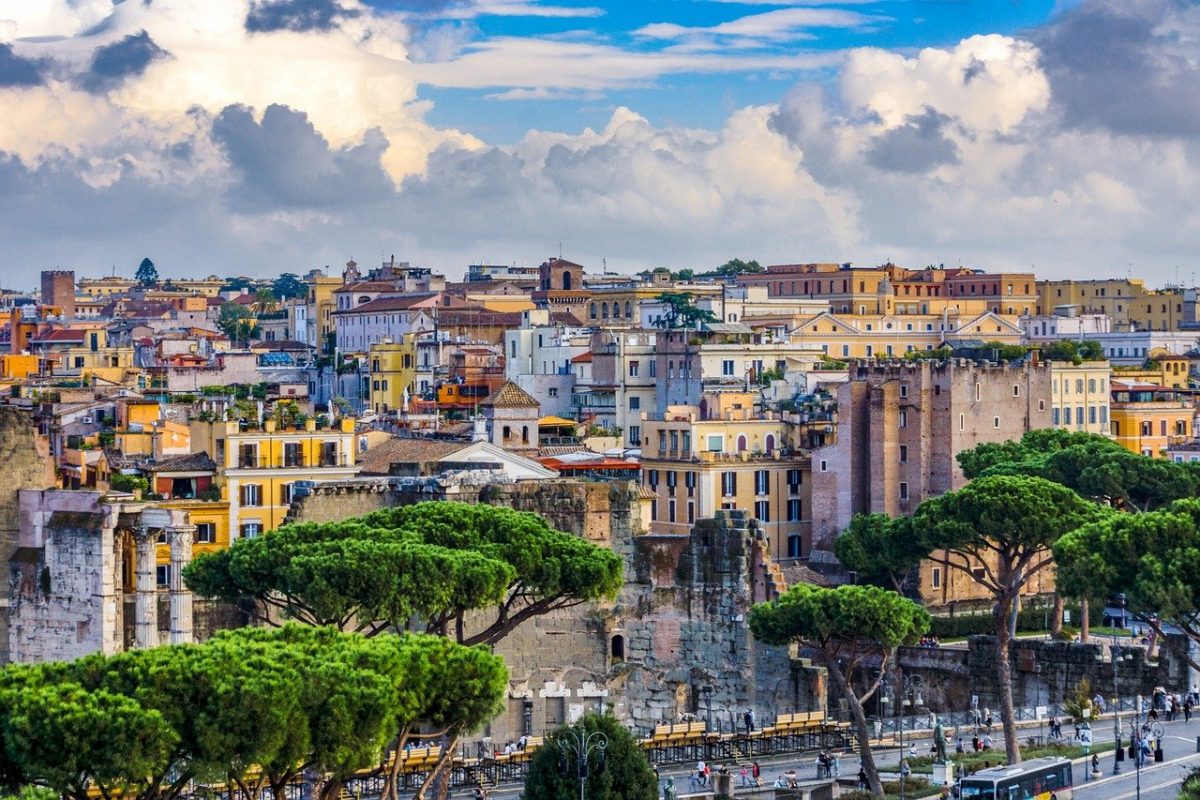 'Here was Rome indeed at last; and such a Rome as no one imagine in its full and awful grandeur! We wandered out upon the Appian Way, and then went on, through miles of ruined tombs and broken walls, with here and there a desolate uninhabited house: past the Circus of Romulus, where the course of the chariots, the stations of the judges, competitors, and spectators, are yet as plainly to be seen as in old-time: past the tomb of Cecilia Metella: past all inclosure, hedge, or stake, wall or fence: away upon the open Campagna, where on that side of Rome, nothing is to be beheld but Ruin. Except where the distant old-times bound the view upon the left, the whole wide prospect is one field of ruin. Broken aqueducts, left in the most picturesque and beautiful clusters of arches; broken temples; broken tombs. A desert of sombre and desolate beyond all expression; and with a history in every stone that strews the ground.' -Charles Dickens
'The fall of Rome seemed unthinkable to people at the time but inevitable to historians reflecting upon it with the benefit of context.'- Mary Pilon
'It was important to me to become day-to-day fluent and functional in another language, and about 10 years ago, I went to Rome for the first time and felt an instant gut connection and wanted to get to know the city.' – Jhumpa Lahiri
'This agglomeration which was called and which still calls itself the Holy Roman Empire was neither holy, nor Roman, nor an empire.' – Voltaire
'Going after a part in Hollywood is like being a gladiator in ancient Rome. When it comes down to getting a role, you don't have any friends, you're incredibly competitive and any actor who tells you different is lying.' – Jonathan Rhys Meyers
'The various modes of worship which prevailed in the Roman world were all considered by the people as equally true; by the philosopher as equally false; and by the magistrate as equally useful.' ― Edward Gibbon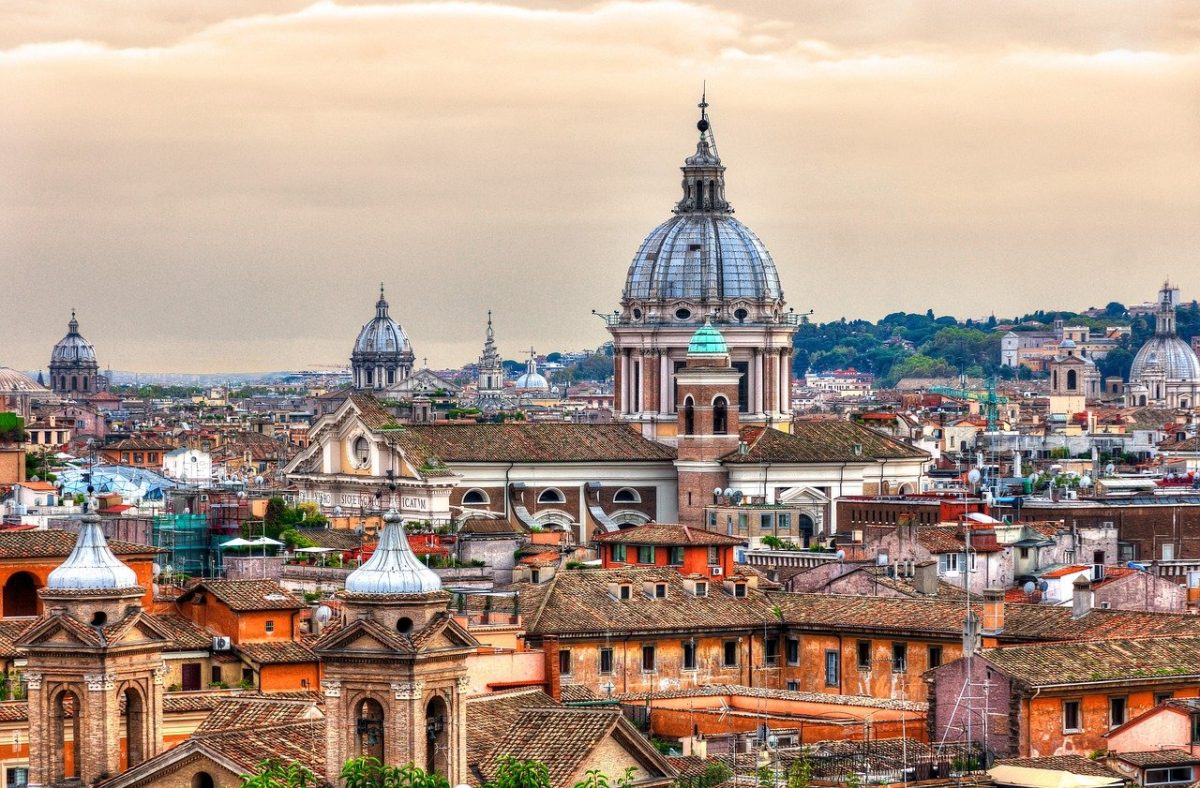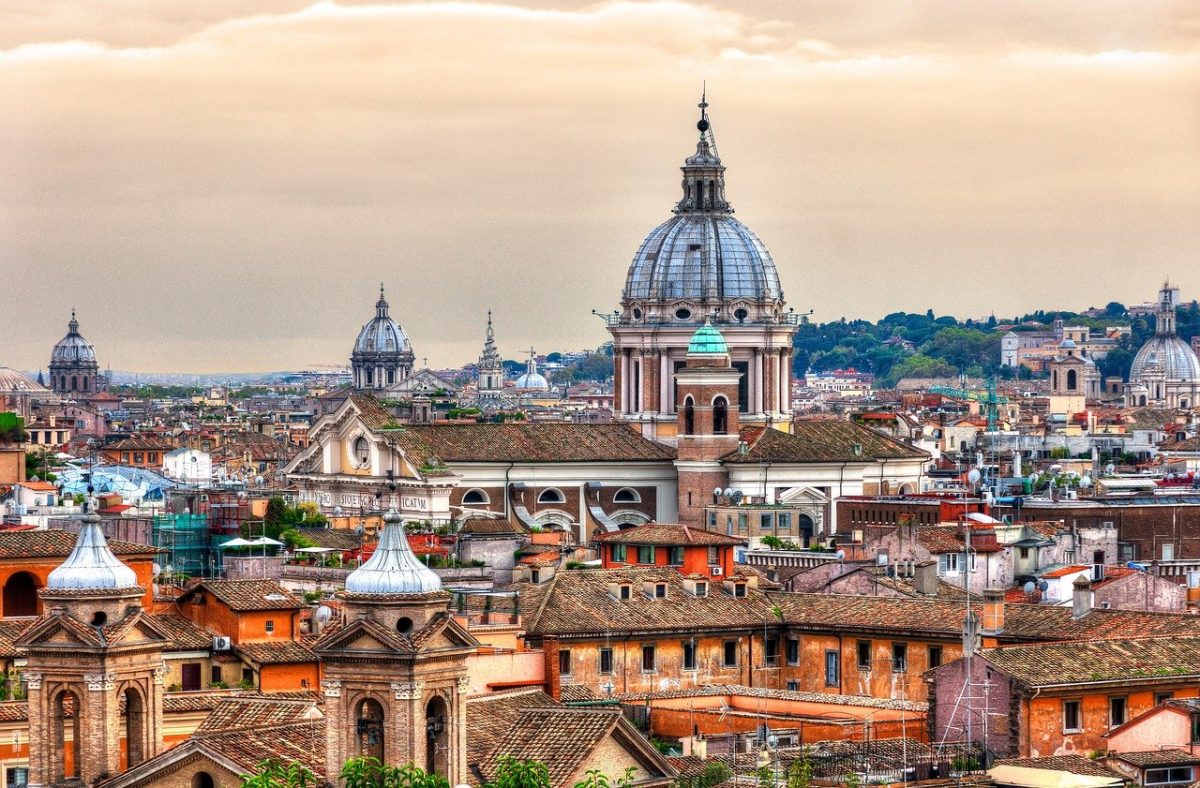 'Are we like late Rome, infatuated with past glories, ruled by a complacent, greedy elite, and hopelessly powerless to respond to changing conditions?' – Camille Paglia
'Italy will never be a normal country. Because Italy is Italy. If we were a normal country, we wouldn't have Rome. We wouldn't have Florence. We wouldn't have the marvel that is Venice.' – Matteo Renzi
'The Roman Empire was very, very much like us. They lost their moral core, their sense of values in terms of who they were. And after all of those things converged together, they just went right down the tubes very quickly.' – Ben Carson
Rome went through a lot of political and economical upheaval, much like the ancient dynasties that were used to the ebbs and flows of peaking and falling. But being one of the powerful and the largest empires in the old world, the rise and the fall of Rome has been a subject of constant awe, mystery and amazement for historians, writers and all history-enthusiasts.
Below is a wonderful collection of Rome quotes that explicitly give us detailed descriptions regarding the importance of this city in shaping the history of current Italy and many parts of Europe.
'There's a power struggle going on across Europe these days. A few cities are competing against each other to see who shall emerge as the great twenty-first-century European metropolis. Will it be London? Paris? Berlin? Zurich? Maybe Brussels, the centre of the young union? They all strive to outdo one another culturally, architecturally, politically, fiscally. But Rome, it should be said, has not bothered to join the race for status. Rome doesn't compete. Rome just watches all the fussing and striving, completely unfazed, exuding an air like Hey – do whatever you want, but I'm still Rome.' – Elizabeth Gilbert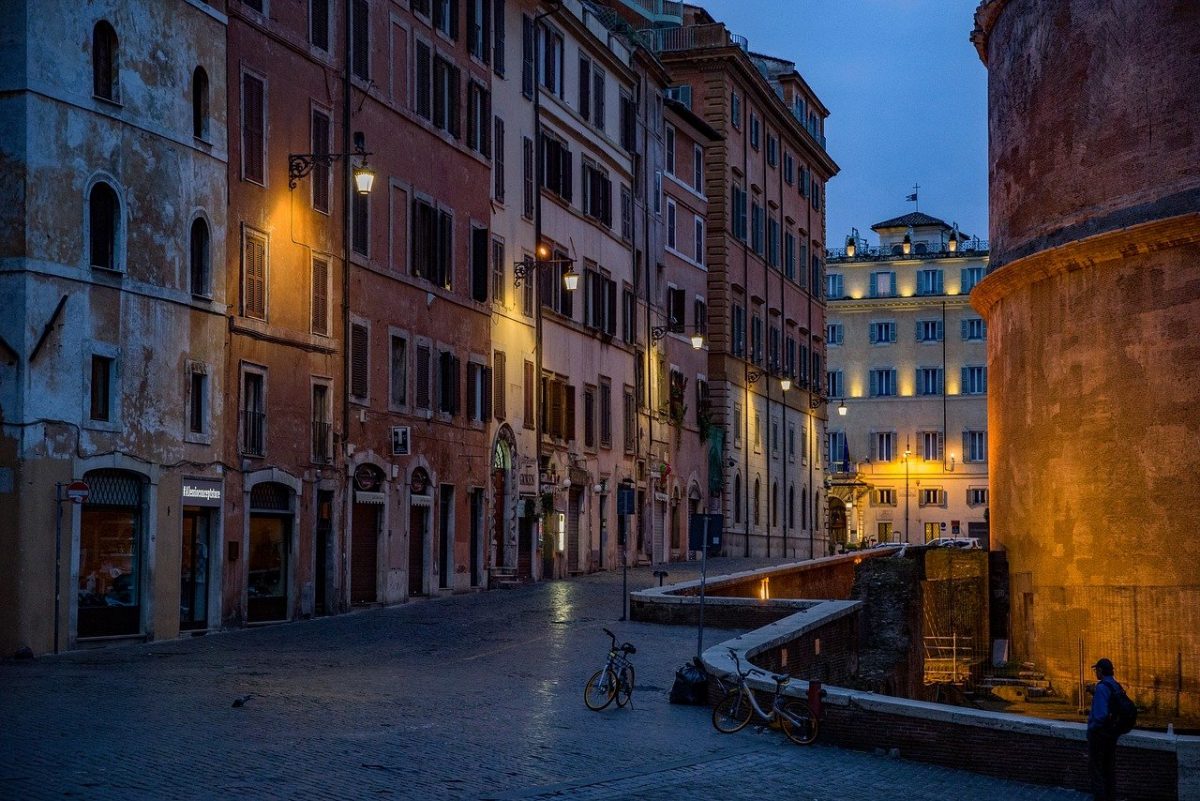 'In the evening we came upon the Coliseum when it was already twilight. When one looks at it, all else seems little. The edifice is so vast, that one cannot hold the image of it in one's soul: in memory, we think it smaller, and then return to it again to find it every time greater than before.' – Johann Wolfgang von Goethe
'After about the first Millennium, Italy was the cradle of Romanesque architecture, which spread throughout Europe, much of it extending the structural daring with minimal visual elaboration.' – Harry Seidler
'We find that the Romans owed the conquest of the world to no other cause than continual military training, exact observance of discipline in their camps, and unwearied cultivation of the other arts of war.' -Vegetius
'Rome seems a comfort to those with the ambitious soul of an Artist or a Conqueror.' — Pietros Manos
'When in Rome, do as you did in Milledgeville.' – Flannery O'Connor
'The imperial vastness of late Roman architecture was made possible by the invention of concrete.' – Iain McGilchrist
'There's only one reason to be crucified under the Roman Empire, and that is for treason or sedition. Crucifixion, we have to understand, was not actually a form of capital punishment for Rome. In fact, it was often the case that the criminal would be killed first and then crucified.' – Reza Aslan
'Playing Mark Antony in 'Rome' will always be a favourite of mine because he was such an outrageously big and interesting character to play. Also, the fact that we were able, with that character, to find out and present the public with a biography of that man that had not been really seen before.' – James Purefoy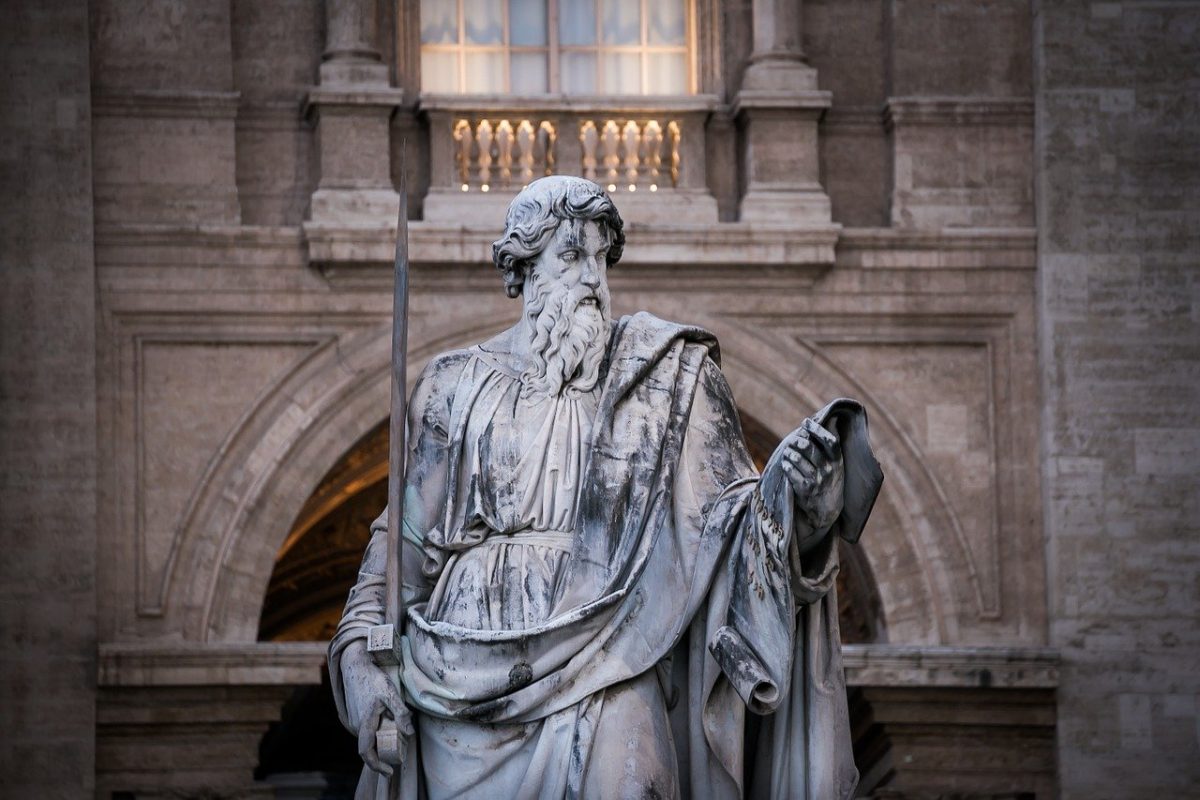 'I was practically driven to Rome in order to obtain the opportunities for art culture and to find a social atmosphere where I was not constantly reminded of my colour. The land of liberty had no room for a coloured sculptor.' – Edmonia Lewis
'There's one thing that I like about Rome that was stated by Napoleon: that from sublime to pathetic is only one step away. And in Rome, there's a constant shifting between sublime and pathetic.' – Paolo Sorrentino
'In Rome, I particularly love the history, churches, sculptures and architecture and the fact that you can walk along a tiny cobbled street and turn the corner to find the Trevi Fountain. London is evocative of other eras and full of history.' – Philip Treacy
Below are more Rome quotes that talk about the architecture, give us some poetic quotations sure to make you nostalgic!
'Rome – A great city, whose image dwells in the memory of man, is the type of some great idea. Rome represents conquest; Faith hovers over the towers of Jerusalem; and Athens embodies the pre-eminent quality of the antique world, Art.' – Benjamin Disraeli
'I think about that centurion from time to time and wonder, had he retired to a farm in Campagna, happy with his harvest of grapes and grandchildren, or had he fallen amongst his comrades on some distant, ruined field, defending the honor and the ever-expanding borders of the Republic? What we foreigners have failed to comprehend over the centuries is that the proud centurion would have found either fate equally satisfying. This is why Rome grows, and the rest of the world shrinks.' – Andrew Levkoff
'It is no coincidence that, on all four sides, in all four corners, the borders of the Roman Empire stopped where wine could no longer be made.' ― Neel Burton
'I have not been for three days in Rome. How charming are the Italian women! Nature seems here to have concentrated all her beauties. In other countries, she has bestowed only one feature, but in Rome the countenance is perfect. There she has given souls without bodies; here they both exist in the same being.' – Washington Allston
'The three most powerful and most apparent means used by Rome to retain her power over the minds of her votaries are Ignorance, Superstition, and Persecution.' – Charles Spurgeon
'I had rather be first in a village than second in Rome.' – Julius Caesar
'Ancient Rome was as confident of the immutability of its world and the continual expansion and improvement of the human lot as we are today.' – Arthur Erickson
'The world survived the fall of the Roman empire and will no doubt outlast our own so much more splendid civilisation.' – James Buchan
'Rome remained great as long as she had enemies who forced her to unity, vision, and heroism. When she had overcome them all she flourished for a moment and then began to die.'
'Rome – the city of visible history, where the past of a whole hemisphere seems moving in funeral procession with strange ancestral images and trophies gathered from afar.' – George Eliot
'All things atrocious and shameless flock from all parts to Rome.' – Tacitus
'A few of the sublimest geniuses of Rome and Athens had some faint discoveries of the spiritual nature of the human soul, and formed some probable conjectures, that man was designed for a future state of existence.' – David Brainerd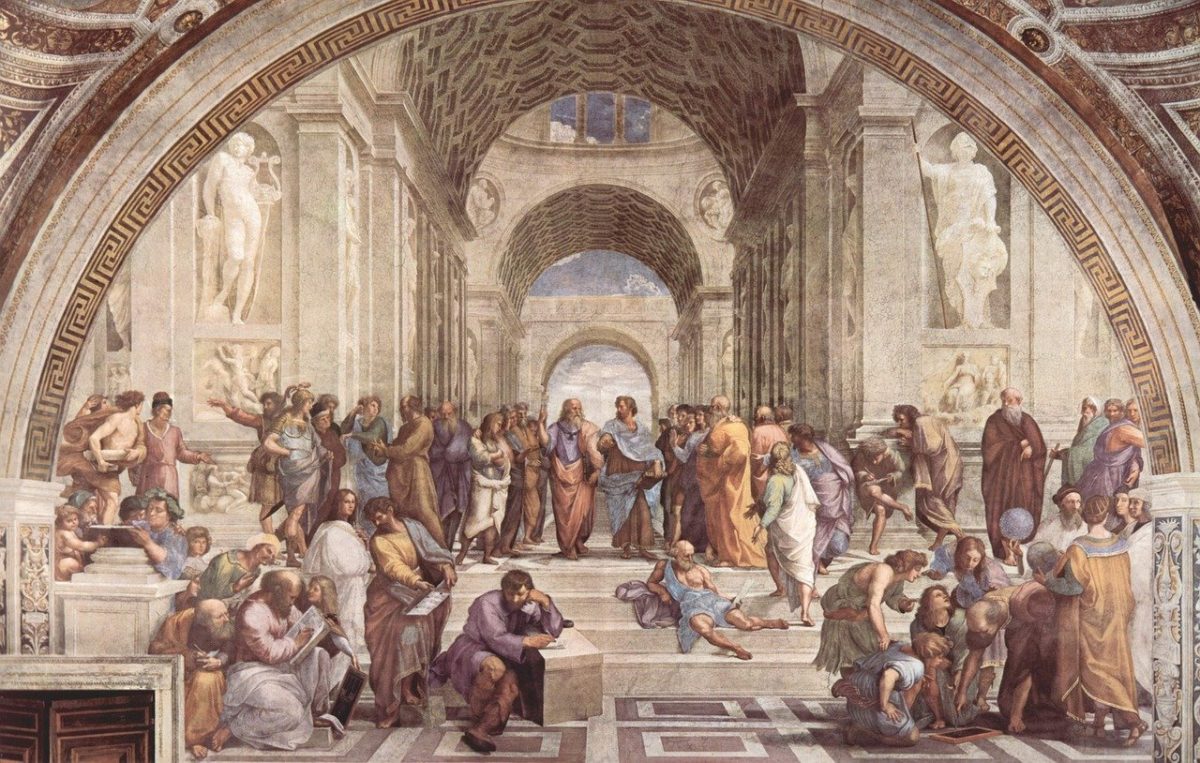 'We like to imagine Roman civilization falling to sweaty barbarians storming the gates of the city and slaughtering the citizens while they took refuge in the temples of the gods, but it didn't happen like that. The Roman people, in the end, simply decided that they would rather have food than freedom.' – Philip Freeman
'The ecclesiastical system of Rome, and particularly its leaders, for a thousand years and more thought that the earth is fixed and that everything else revolves about it.' – Joseph Franklin Rutherford
'Rome's just a city like anywhere else. A vastly overrated city, I'd say. It trades on belief just as Stratford trades on Shakespeare.' – Anthony Burgess
'I'm very proud of the Rome episode of 'No Reservations' because it violated all the conventional wisdom about making television. You're never, ever supposed to do a food or travel show in black and white.' -Anthony Bourdain
'For millennia, Rome has embodied and repelled every cliché, description, and an act of comprehension or explanation applied to it.
'Rome took all the vanity out of me, for after seeing the wonders there, I felt too insignificant to live, and gave up all my foolish hopes in despair." " Why should you, with so much energy and talent?" "That's just why, because talent isn't genius, and no amount of energy can make it so. I want to be great, or nothing. I won't be a common-place dauber, so I don't intend to try anymore.' ― Louisa May Alcott
Some more Rome quotes that talk about the Roman civilisation, one of the largest and the most powerful in the history of human kind.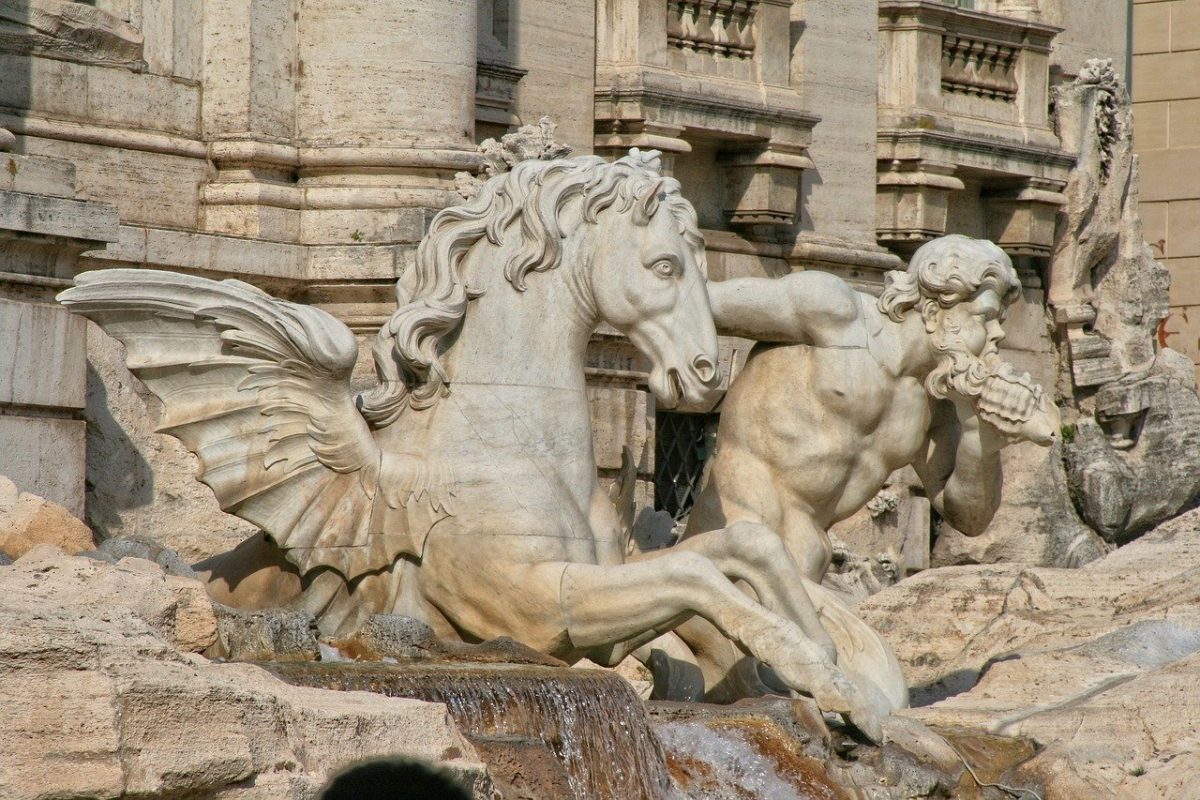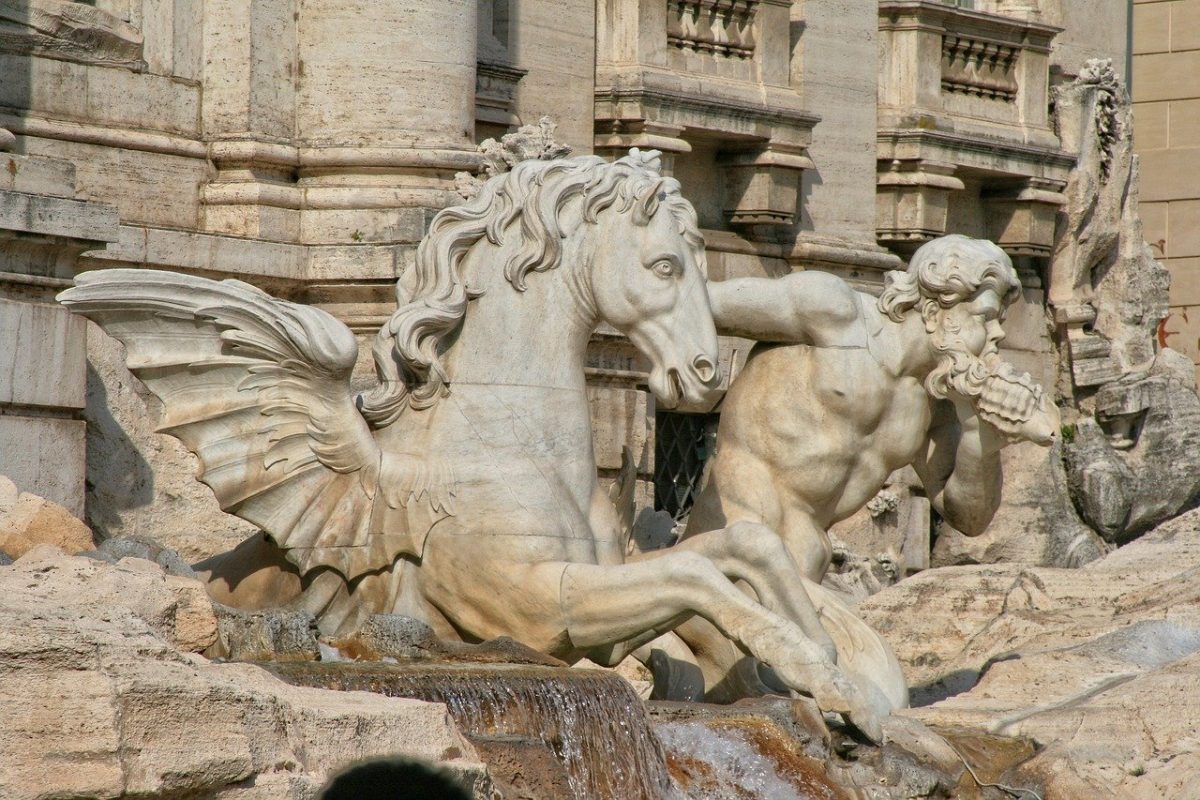 'He sat there all through a history lesson about the Roman Empire, which–having lived in the Roman Empire, for the four hundred years during which it had included the British Isles–he found inaccurate and boring.' ― Susan Cooper
'As we all know from the Roman empire, big empires go down if the borders are not well-protected.' – Mark Rutte
'Rome was a civilization of haves and have-nots. It was a republic in which every male citizen could vote, but the elections were dominated by an aristocracy that routinely manipulated the process so that they kept power for themselves. The masses were bought off with promises of bread and circuses, while the wealthy dined at lavish banquets and ran the affairs of state.' – Philip Freeman
As a city, it has been built and destroyed and rebuilt by – and has celebrated and signified and outlasted – caesars and barbarians and popes and Fascists and prophets and artists and pilgrims and schemers and migrants and lovers and fools.' – Shawn Levy
'Pompeii is taught at schools in England, and, for a young boy, the combination of the Roman Empire and a volcano was irresistible.' – Paul W. S. Anderson
FUNNY ROME QUOTES
After a dose of a series of intense and serious Rome quotes, let's lighten up a bit by checking out these funny Rome captions that are also witty! I love having these in-between for my captions as humour is the best way to understand and appreciate travel. Don't enjoy these funny Rome quotes alone, share the fun with your friends too.
'We'll go on vacation, but we don't really care to go see Rome or anything. We just want to play dominoes. We like the fact that we can say, 'Oh, we went to Rome.' 'Well, what'd you do in Rome?' 'Played dominoes'.' – Jimmy Butler
'Who understands Roman Numerals? I for one.'
'I'm sure when they partied when Rome was burning, that was a really great party.' – Adam McKay
'How do Romans cut their hair? With a pair of Caesars!'
'I try to look at the Pantheon every chance I get since I am here in Rome after all, and an old proverb says that anyone who goes to Rome without seeing the Pantheon "goes and comes back an ass.' – Elizabeth Gilbert
How did the Roman Empire get divided? With Caesars.
'I got a C on my roman numerals test. Perfect score.'
A few more funny Rome quotes with a hint of subtle pun (more Rome quotes with puns below).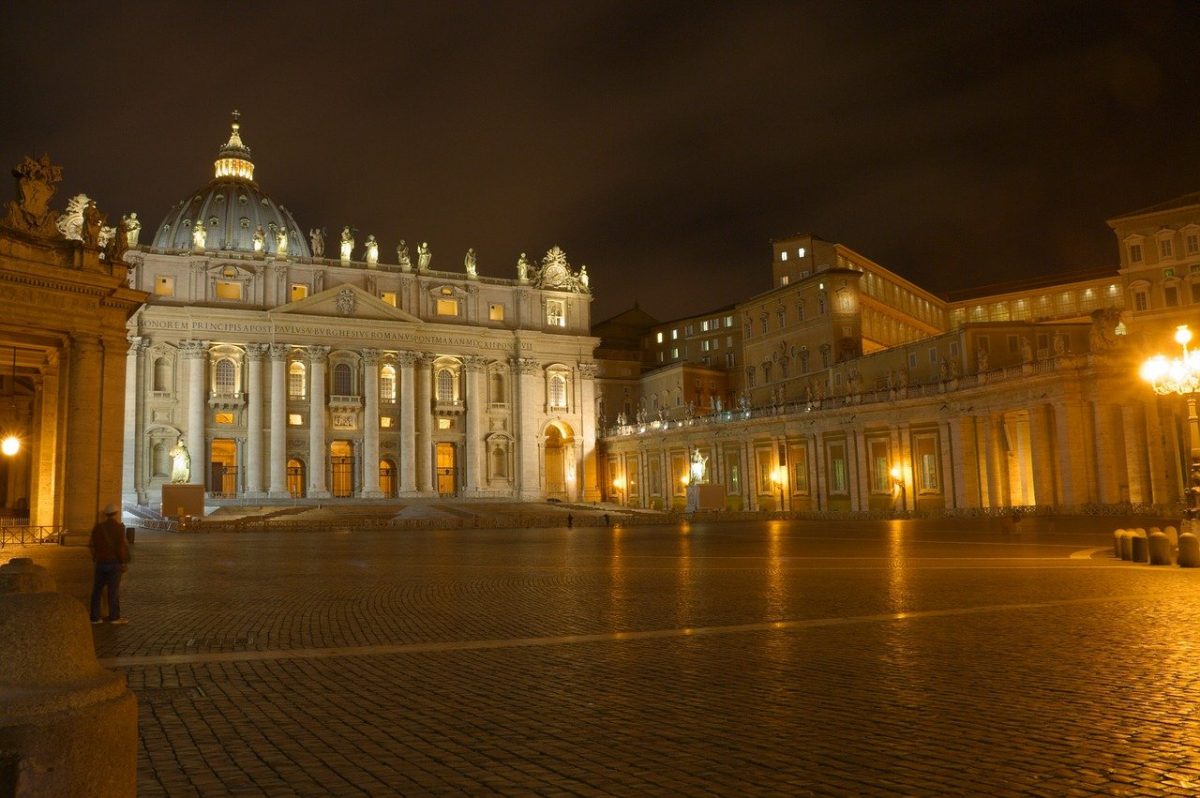 'Rome is a very loony city in every respect. One needs but spend an hour or two there to realize that Fellini makes documentaries.' – Fran Lebowitz
'A Roman walks into a bar, and holds up two fingers exclaiming "Five beers please!'
'Programmers hate roman numerals. But I can't zero in on why.'
'Can't remember the Roman numerals for 1, 1000, 51, 6 and 500. IM LIVID.'
There are many marbleous statues in Rome, but so many people take them for granite.
How do Romans make arts and crafts? With Caesars and gluesticks.
ROME QUOTES ABOUT FOOD
Food is one of the main things that should be on your list when you are traveling in Italy. The Italian cuisine needs no introduction, so you clearly know that you are going to be treating yourself with loads of cheese-filled pastas, pizzas and lasagnas to go with some of the best wine in the world.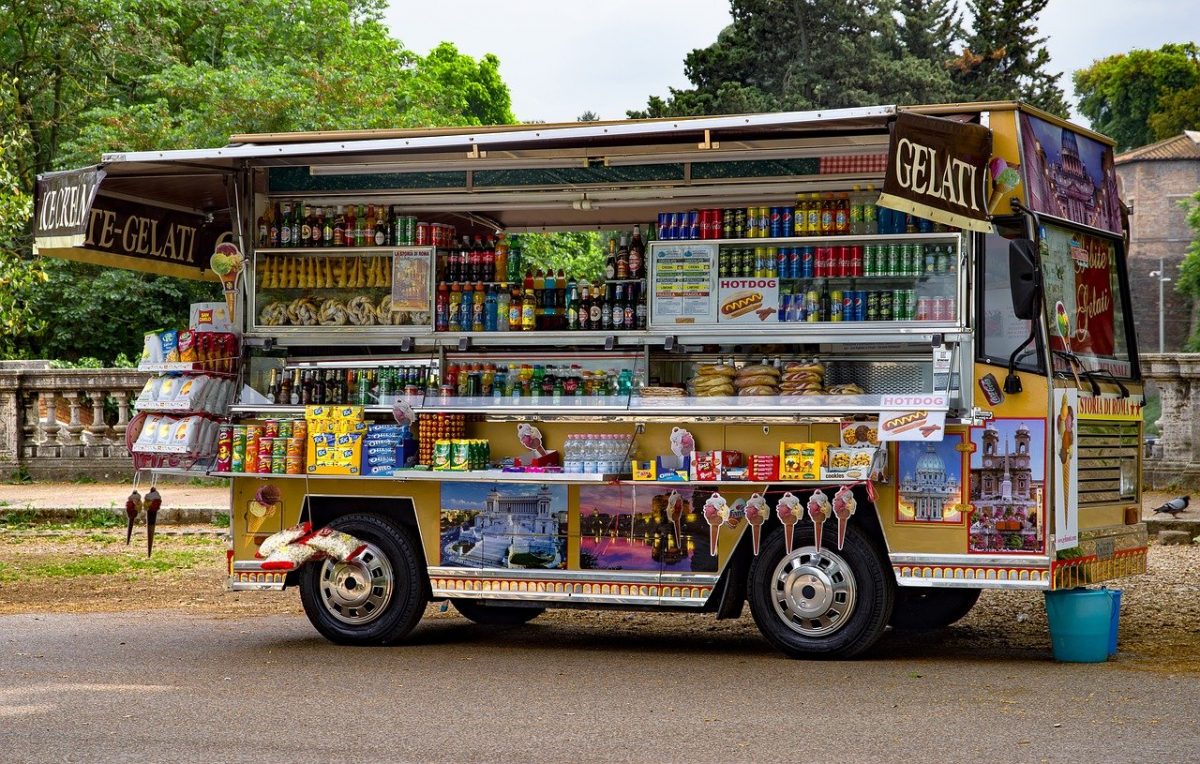 But for now, enjoy the gastronomical richness through these delicious Rome quotes about food and wine.
'The Holy Grail in terms of breakfast bars is to find one that is also a pasticceria, or "pastry shop." There are some bars that make excellent coffee, and then there are pastry shops that bake fresh pastries – including cornetti – on the premises, every day. Most bars, while serving cornetti, buy them from a bakery. A recent trend for some bars is to buy frozen, unbaked cornetti, and bake them on the premises. It's not a bad alternative. And some bars do indeed get superb confetti brought daily.' – Elizabeth Minchilli
'If you're going to do a spaghetti legs routine where else but in Rome to do it. The home of spaghetti!' – Bruce Grobbelaar
'The beauty of Rome is that you can wander into a pizzeria just about anywhere and get a real Italian pizza that's thankfully worlds away from the Super Supreme I used to order at Pizza Hut as a kid.' – Ed Stoppard
'If I'm in Rome for only 48 hours, I would consider it a sin against God to not eat Cacio e Pepe, the most uniquely Roman of pasta, in some crummy little joint where Romans eat. I'd much rather do that than go to the Vatican. That's Rome to me.' – Anthony Bourdain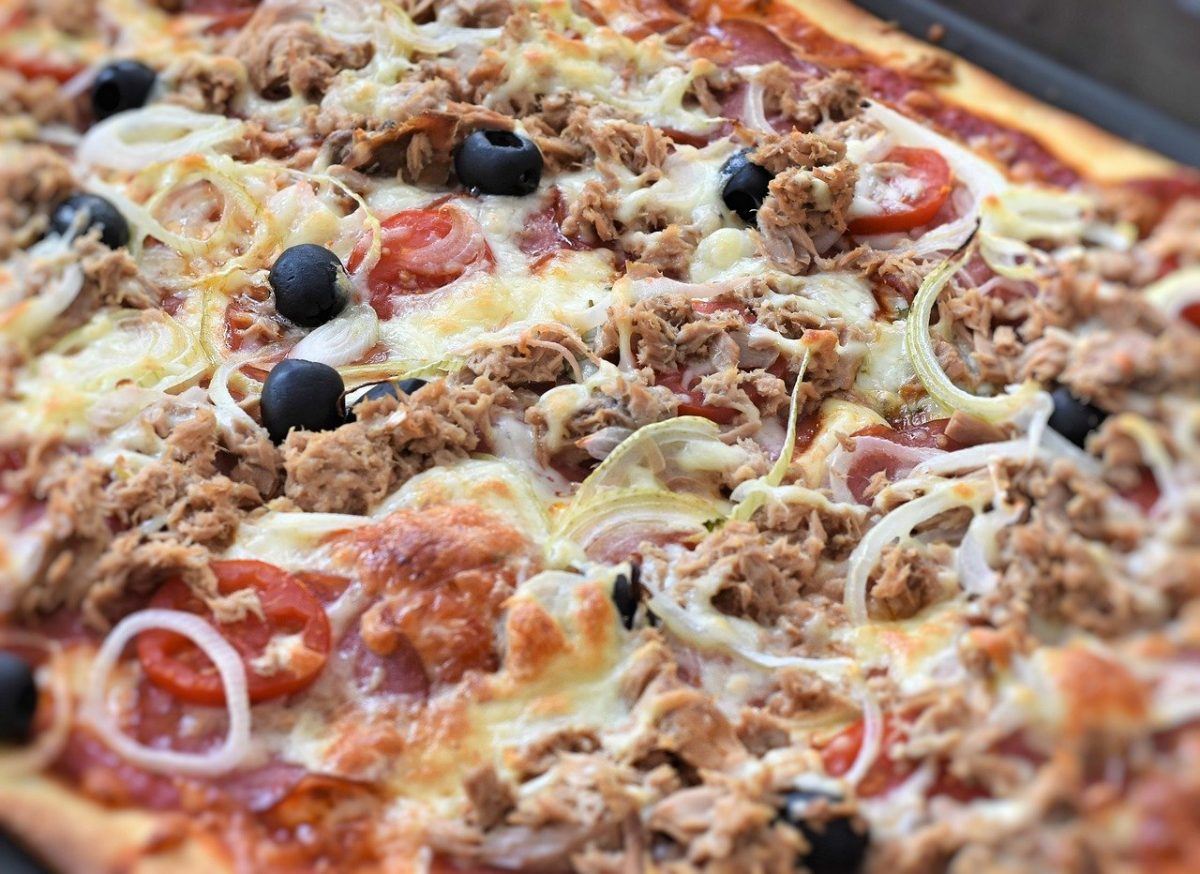 'For millennia, Rome has embodied and repelled every cliché, description, and an act of comprehension or explanation applied to it.
As a city, it has been built and destroyed and rebuilt by – and has celebrated and signified and outlasted – caesars and barbarians and popes and Fascists and prophets and artists and pilgrims and schemers and migrants and lovers and fools.' – Shawn Levy
One of the best Rome quotes about food is the below one that tells us about the culture and traditions around food in Italy and Rome in particular.
'But beyond the extravagance of Rome's wealthiest citizens and flamboyant gourmands, a more restrained cuisine emerged for the masses: pieces of bread baked with emmer wheat; polenta made from ground barley; cheese, fresh and aged, made from the milk of cows and sheep; pork sausages and cured meats; vegetables are grown in the fertile soil along the Tiber. In these staples, more than the spice-rubbed game and wine-soaked feasts of Apicius and his ilk, we see the earliest signs of Italian cuisine taking shape. The pillars of Italian cuisine, like the pillars of the Pantheon, are indeed old and sturdy. The arrival of pasta to Italy is a subject of deep, rancorous debate, but despite the legend that Marco Polo returned from his trip to Asia with ramen noodles in his satchel, historians believe that pasta has been eaten on the Italian peninsula since at least the Etruscan time. Pizza as we know it didn't hit the streets of Naples until the seventeenth century, when Old World tomato and, eventually, cheese, but the foundations were forged in the fires of Pompeii, where archaeologists have discovered 2,000-year-old ovens of the same size and shape as the modern wood-burning oven. Sheep's- and cows milk cheeses sold in the daily markets of ancient Rome were crude precursors of pecorino and Parmesan, cheeses that literally and figuratively hold vast swaths of Italian cuisine together. Olives and wine were fundamental for rich and poor alike.' ― Matt Goulding
'Here in Rome, you'll find a legion of chefs and artisans working to redefine the pillars of Italian cuisine: pasta, pizza, espresso, gelato, the food that makes us non-Italians dream so ravenously of this country, that makes us wish we were Italians, and that stirs in the people of Italy no small amount of pride and pleasure.' ― Matt Goulding
'From food trucks to hot dog stands to county fair favourites, 'street food' has enjoyed a rich and storied history in American cuisine. However, street food has been around for thousands of years. In fact, street food is believed to have originated as far back as Ancient Rome.' – Homaro Cantu
ROME PUNS
Ending these mega run of fabulous Rome quotes collection with some witty and funny Rome puns.
'When in Rome, live as the Romans do; when elsewhere, live as they live elsewhere.' – Saint Ambrose
'Just Roman around.'
'Home sweet Rome.'
'Rome more, worry less.'
It's impossible to ruin the view of the Colisseum.
Rome stole a pizza my heart.
What a Romeantic city.
Caught in a bad Rome-ance.
SPQR stands for Some Popular Quote: Rome, right?
We built this city on rock and Rome.
Put Etruscan me.
Just Romeing around after dark.
Honey, I'm Rome!
I'm a bit Romesick.
Leave some Rome in your suitcase for souvenirs!
'Wine flies when you're having this much fun.'
I'm having Trevi saying 'goodbye' to Rome.
Sending you olive my love from Rome!
Arch you glad you're in Rome?
Words can't espresso how much you mean to me.
Rome has turned me into a gelatho.
You cannoli do so much.
Olive you.
Dear, Rome. We're better together.
I chianti-ven believe how beautiful Rome is!
Got carried away and went full gladiator mode at the Colosseum. I should be thrown to the lions for taking this selfie.
My favourite Roman food is Trastavere.
Don't call me, I'm in Rome-ing.
That was a Nero miss.
Country road, take me Rome.
That food didn't sit right with me. I think I need to use Commodus.
Raiding Rome was fun – glad Caesar moved his legions before my vacation!
I woke up on the wrong side of the bed this morning. I'm feeling a bit Gracchi.
Maybe we should ask him to join us? He looks cannelloni.
After all this Italian food, I'm going to need to see a Diocletian.
When in Rome, eat a Caesar salad.
Before I got to Rome, I was on the Vergil of a nervous breakdown.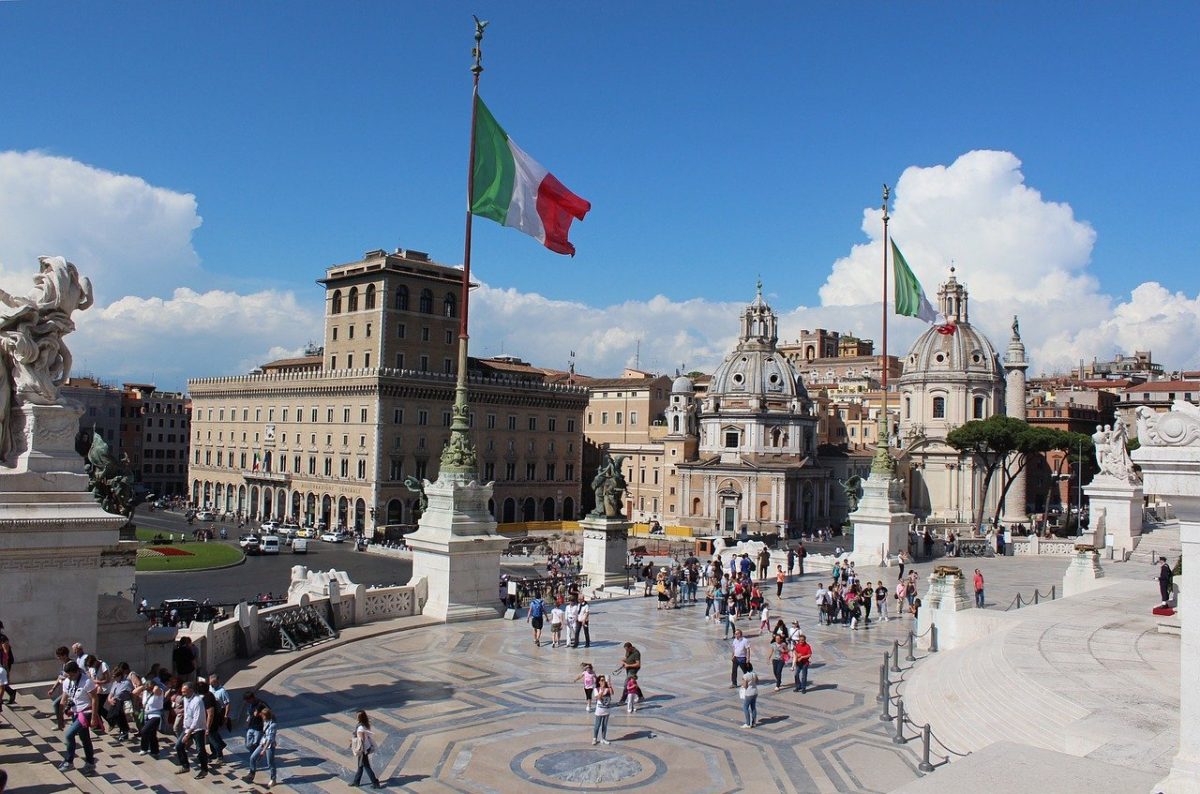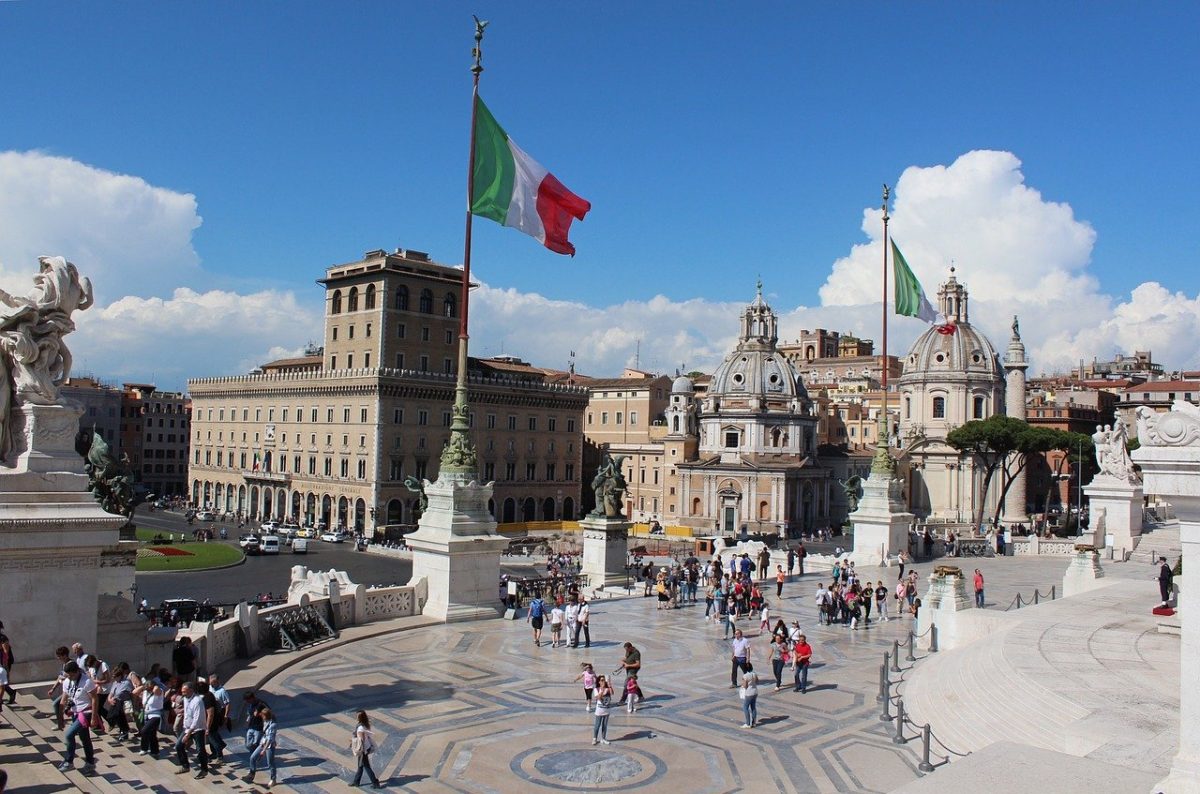 Aeneid anything?
Can you Hannibal me the wine?
The sweet life. La dolce vita.'
It would be a Seneca to miss this view!
It's only May, but it's so hot it feels like Augustus.
It's not a scooter, it's a Vesta.
All roads lead to espresso.
Are you Ceres-ly not going to visit the Colosseum?
The city of Roma is my favourite aroma.
Life's short. Get the double scoop of gelato.
Do you know what month it is? I think it's Julius.
So that's a wrap for the best quotes about Rome – from food to culture to monuments to puns to history, all rolled into one. Have you got more interesting Rome quotes? Share with us in the comments below.
Continue your quotes saga with these amazing collection of quotes for destinations around the world.
SOME MORE ITALY TRAVEL INSPIRATION
PIN ROME QUOTES TO READ LATER