This post is all about the best Portugal quotes that will inspire you to plan a trip there soon. Portugal is one of the most underrated destinations – largely overshadowed by the likes of Spain, France, and Italy. But not many know that it is one of the best destinations for the European sun throughout the year, including winters when the majority of Europe is freezing.
Whether you are back from an amazing trip to Portugal and want some Portugal quotes for Instagram captions or you are in the mood for some Portugal travel inspiration, this post has it all covered for you. Enjoy these Portuguese quotes with loved ones, and hopefully, you will be enticed to pack your bags.
BEST PORTUGAL QUOTES
"Portuguese is cheerful and sweet, like a language of birds." – Paulo Rónai
"If there is one portion of Europe which was made by the sea more than another, Portugal is that slice, that portion, that belt. Portugal was made by the Atlantic." – Hilaire Belloc
"Portugal is a high hill with a white watch tower on its flying signal flags. It is apparently inhabited by one man who lives in a long row of yellow houses with red roofs, and populated by sheep who do grand acts of balancing on the side of the hill." – Richard H. Davis
"I followed my heart and it led me to Portugal."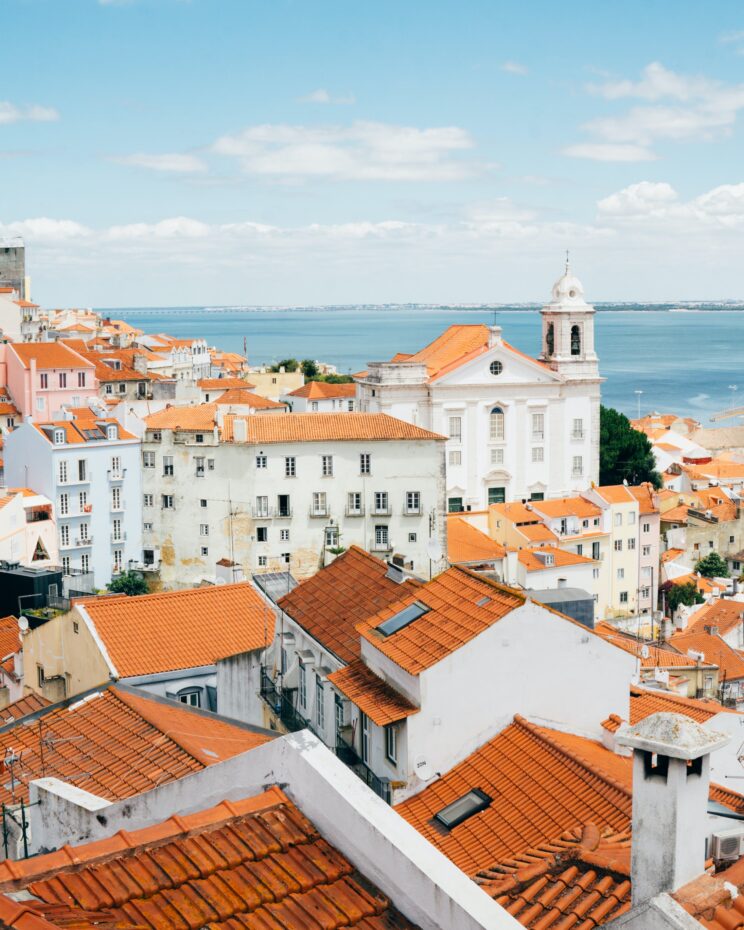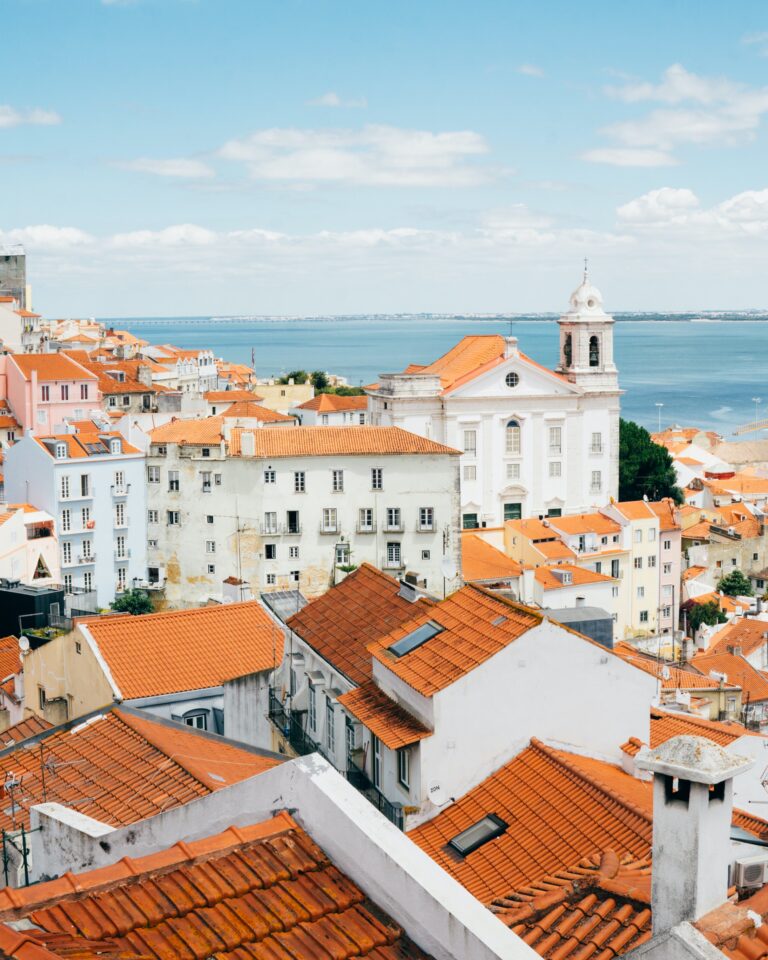 "By day Lisbon has a naive theatrical quality that enchants and captivates, but by night it is a fairy-tale city, descending over lighted terraces to the sea, like a woman in festive garments going down to meet her dark lover." – Erich Maria Remarque
"Wet or fine, the air of Portugal has a natural happiness in it, and the people of the country should be as happy and prosperous as any people in the world." – HG Wells
"But Portugal has a peaceful feel about it. I sit on the terrace overlooking the vineyard there and I feel cut off from the world. You need that sort of thing." – Cliff Richard
"There's no such thing as a place better than Portugal."
"I grew up in Portugal, and people there party 'til 7 or 8 in the morning." – Sara Sampaio
PORTUGAL TRAVEL QUOTES
Find your Portugal travel inspiration through these awesome quotes about Portugal travel.
"Oh, salty sea, how much of your salt Is tears from Portugal?" -Fernando Pessoa
"My affection hath an unknown bottom, like the Bay of Portugal." – William Shakespeare
"The first poem in The Beauty holds a woman in Portugal in a wheelchair singing, with great power, a fado. I have never seen this or heard of it, the image simply arrived. But surely such a thing has happened. And it matters to me that it has, or could." -Jane Hirshfield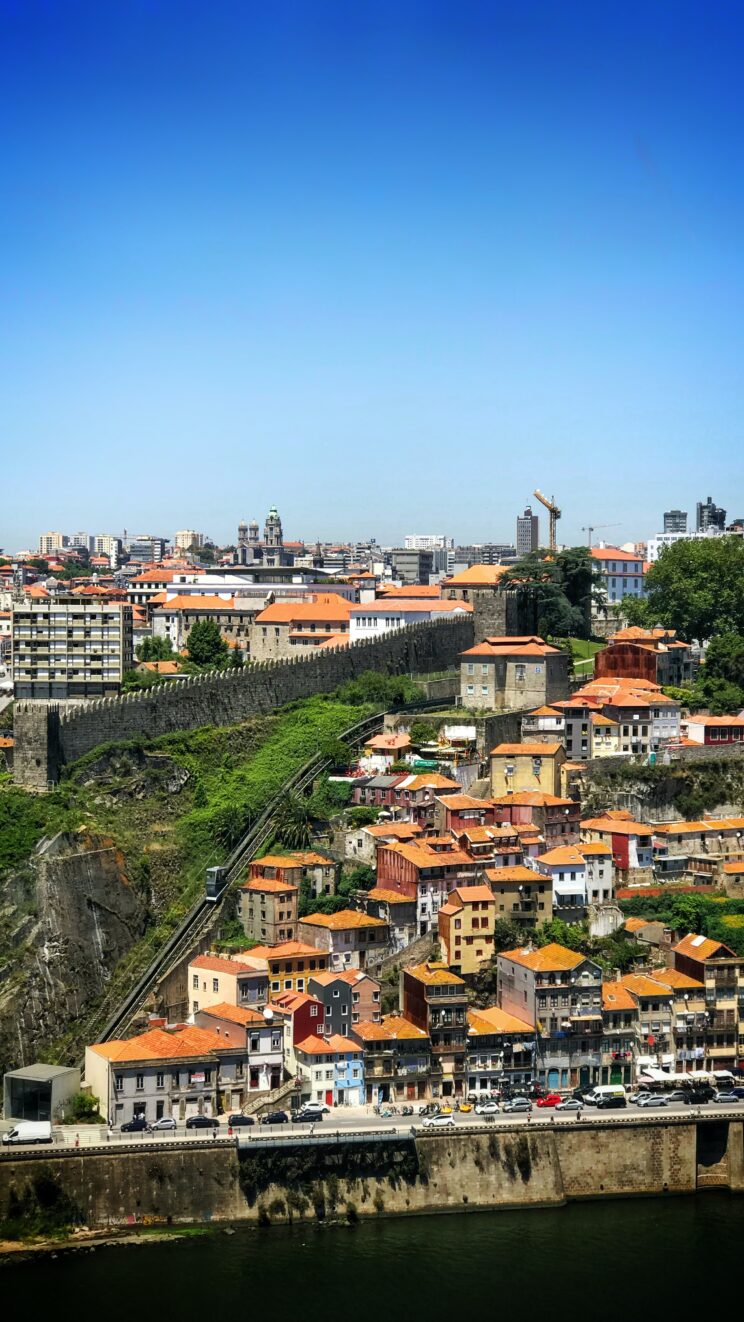 "The Lisbon hub is important to Portugal, the country. That's not going to go away. It needs to be there. The country depends on tourism." – David Neeleman
"I've got a place in Portugal, which I like very much, but I've just been working in Malaysia for five weeks. My family had a chance to come over and we really loved it, particularly the island of Pangkor." – Ian Rush
"Suddenly and without warning, one of the men stepped around and, with the beast's nether regions regrettably all too apparent, plunged his bare hand up to the elbow in the pig's rectum, then removed it, holding a fistful of steaming pig s*** – which he flung, unceremoniously, to the ground with a loud splat before repeating the process." – Anthony Bourdain
"Any Portuguese town looks like bride's finery – something old, something new, something borrowed, and something blue." – Mary Mccarthy
I had this aunt who had a career and traveled. She'd say things like, "When you go to college, I think we should go scuba diving in the summer. Scuba diving in Portugal is fabulous." And I'd be like, "Portugal! Holy cats!" -Geena Davis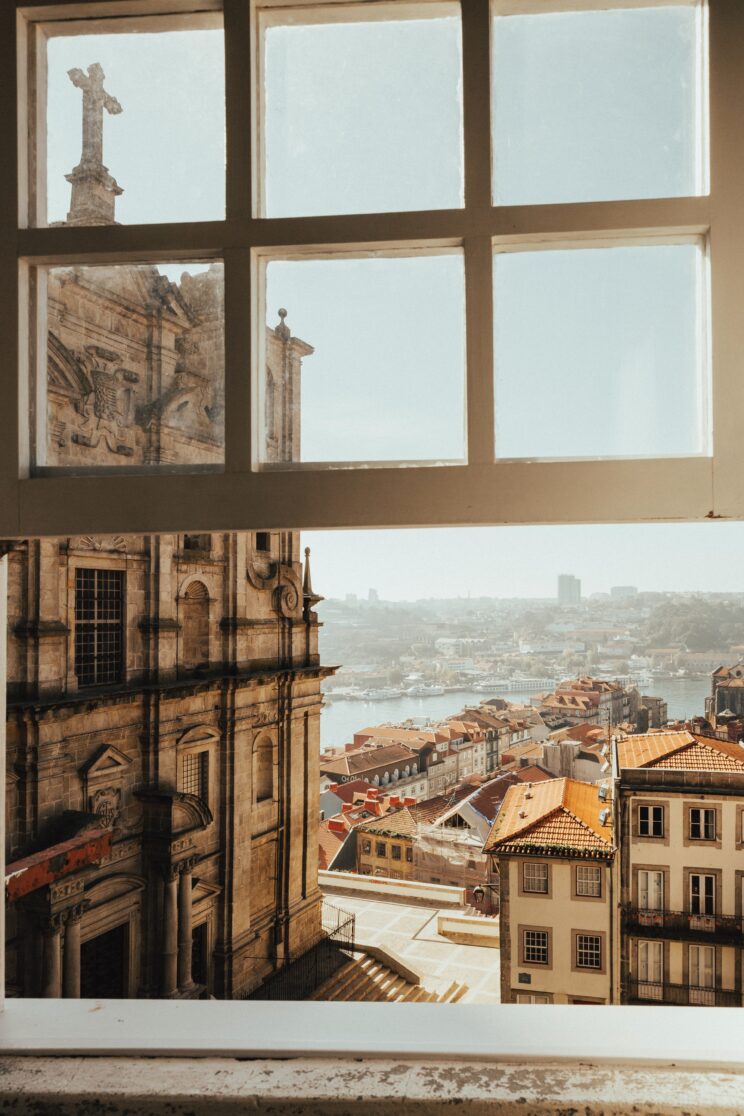 "It's a gorgeous country with all sorts of history. A lot of Europeans vacation in Portugal, but it hasn't really caught on with North Americans." – Melisse Gelula
Portugal is still one of those places, where you can have a really great dinner out, which might cost $18 to $23 in Manhattan, only costs about $9 to $11 in Portugal." – Melisse Gelula
"I love white Portugal wine better than claret, champagne, or burgundy. I have a sad vulgar appetite. -Jonathan Swift
FUNNY PORTUGAL QUOTES
How about some hilarious Portugal quotes for tickling your funny bones?
What language did the first person in Portugal speak? – Portugoose.
"PORTUGUESE – n.pl. A species of geese indigenous to Portugal. They are mostly without feathers and imperfectly edible, even when stuffed with garlic." – Ambrose Bierce
"As we say in Portugal, they brought the bus and they left the bus in front of the goal." -Jose Mourinho
Did you know they don't have any ducks in Portugal? Only Portu-geese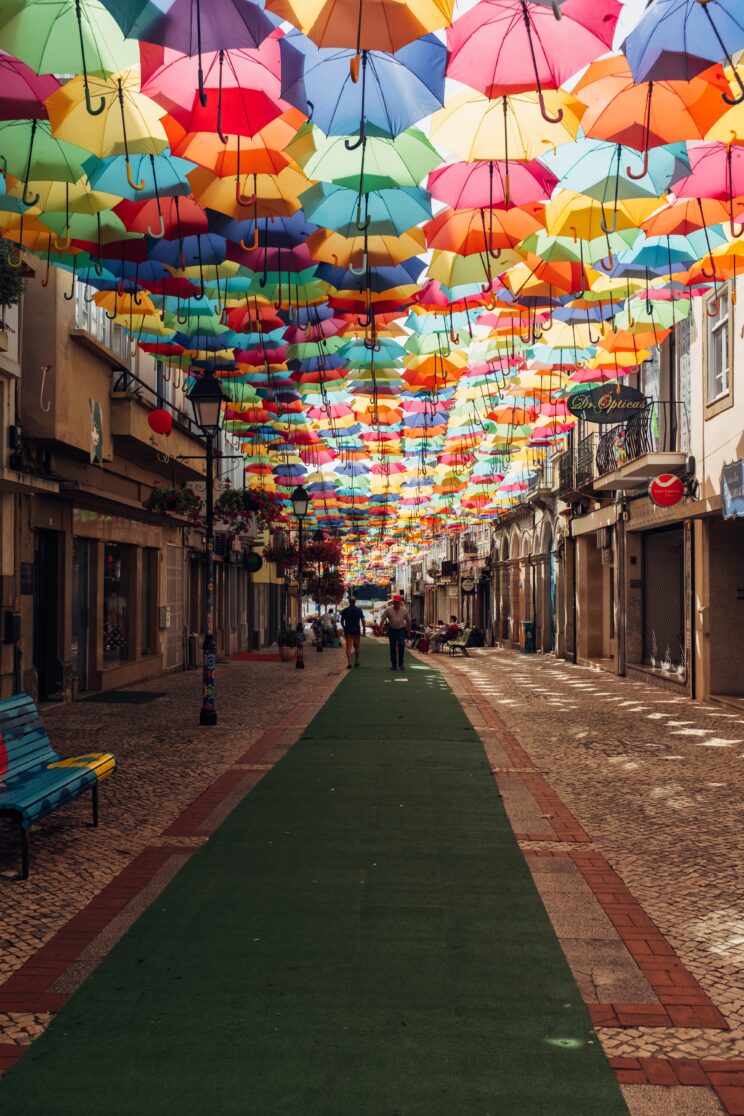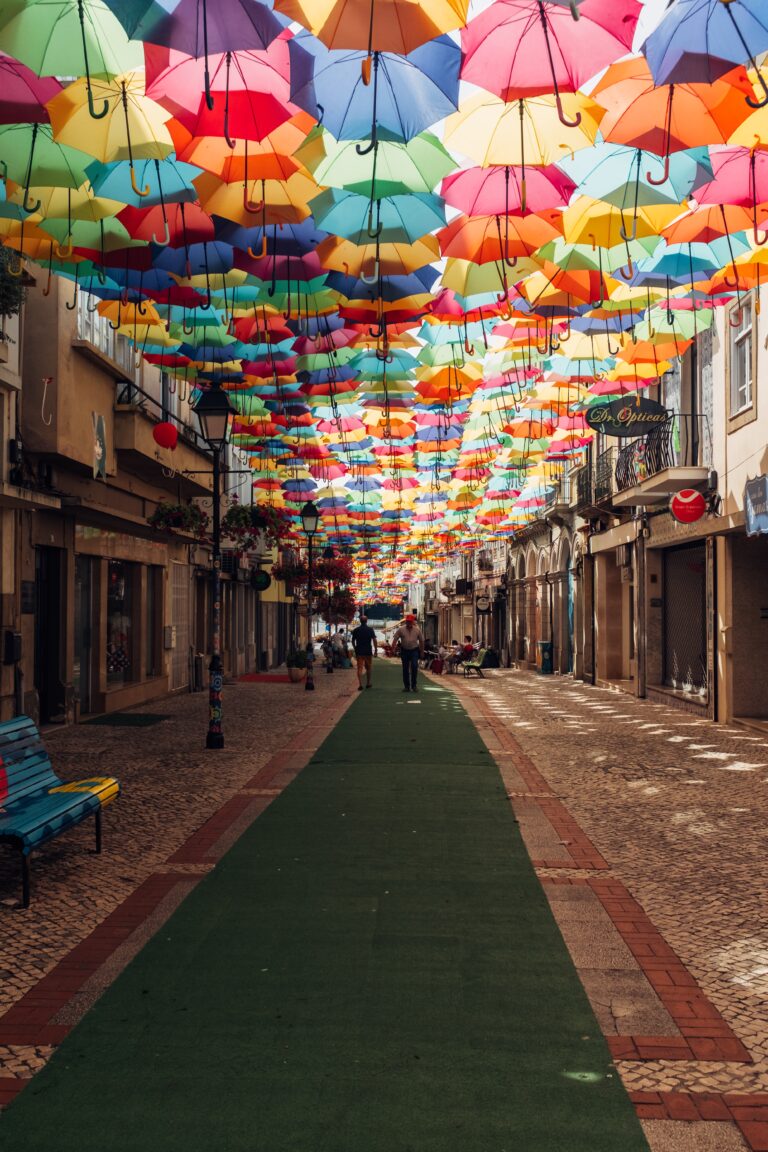 "There are two kinds of persons who cannot be trusted in this world: the ones who do not greet you with a firm handshake and the ones who do not eat prawn heads." – Nelson Carvalheiro
"I bought some land in Portugal, on the highest hill in Guimaraes, because I pictured that I wanted to build my house there. I said, 'What a perfect place this would be,' but I forgot to ask the council if I could build a house there. When I did, they said, 'No!' -Nuno Espirito Santo
"Portugal has a national team called Cristiano Ronaldo and a group of players who run after him." – Carlos Queiroz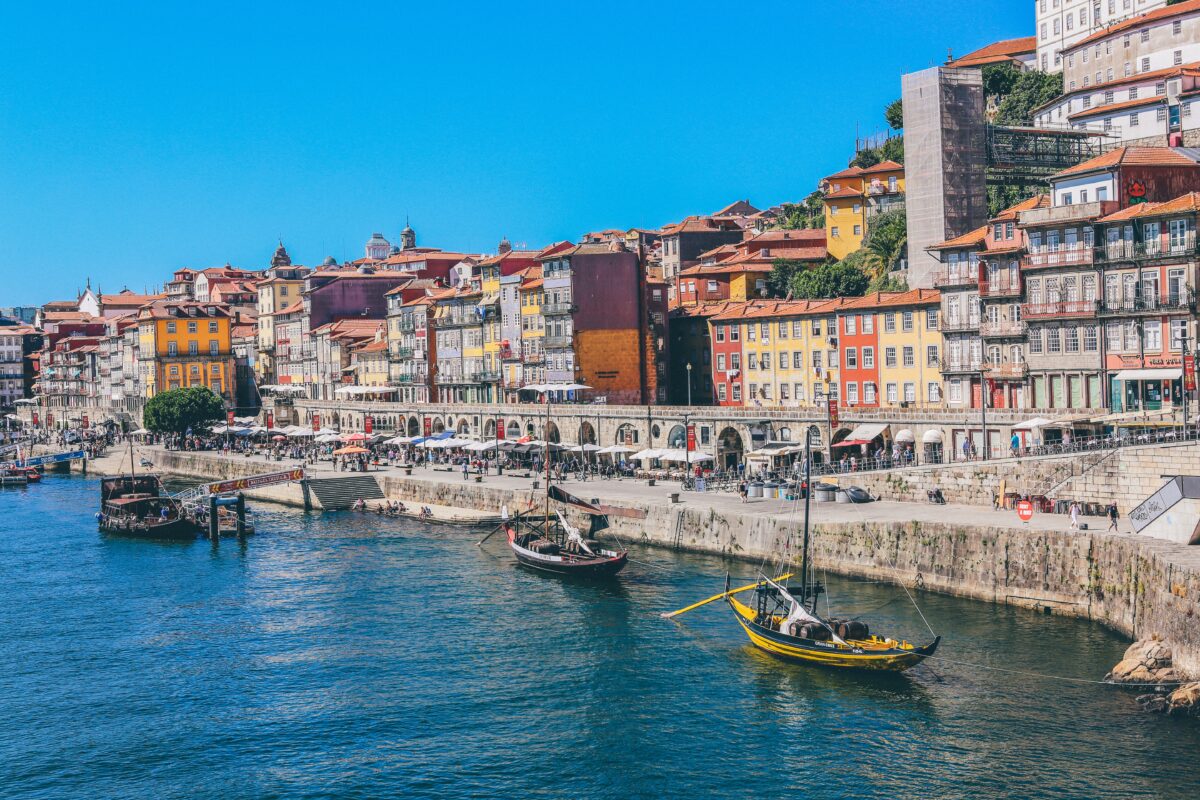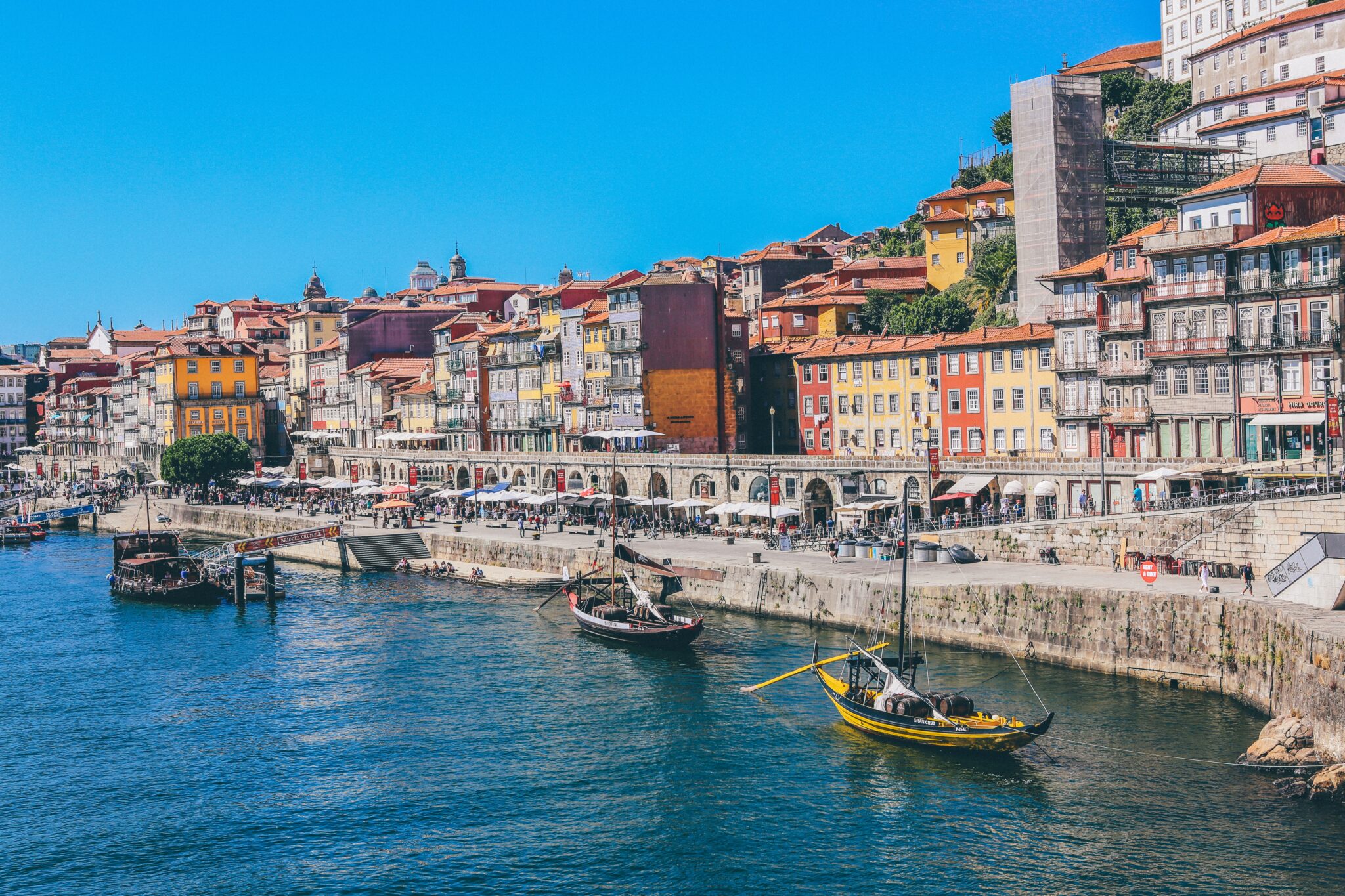 "Portugal has amazing seafood with all the eyeballs staring back at you." -Annie Wersching
"I like to dream about Portugal, and it's less easy when you are there." -Maria de Medeiros
"Oh, yeah, as a matter of fact, it is. I just became a Knight in Portugal, the Presidente gave me a special ball." – Steve Zissou
PORTUGAL INSTAGRAM CAPTIONS
These Portugal quotes are the perfect Portugal captions for sharing photos on Instagram or Facebook that will go well with the Portugal hashtags.
"Peace, love, and exploring Portugal."
"Lisbon, to me, is the Lisbon of Pessoa." – Kamand Kojouri
"Take the long flight to Lagos. It's so worth it."
"I've got two places I like to be. Portugal is one". – Cliff Richard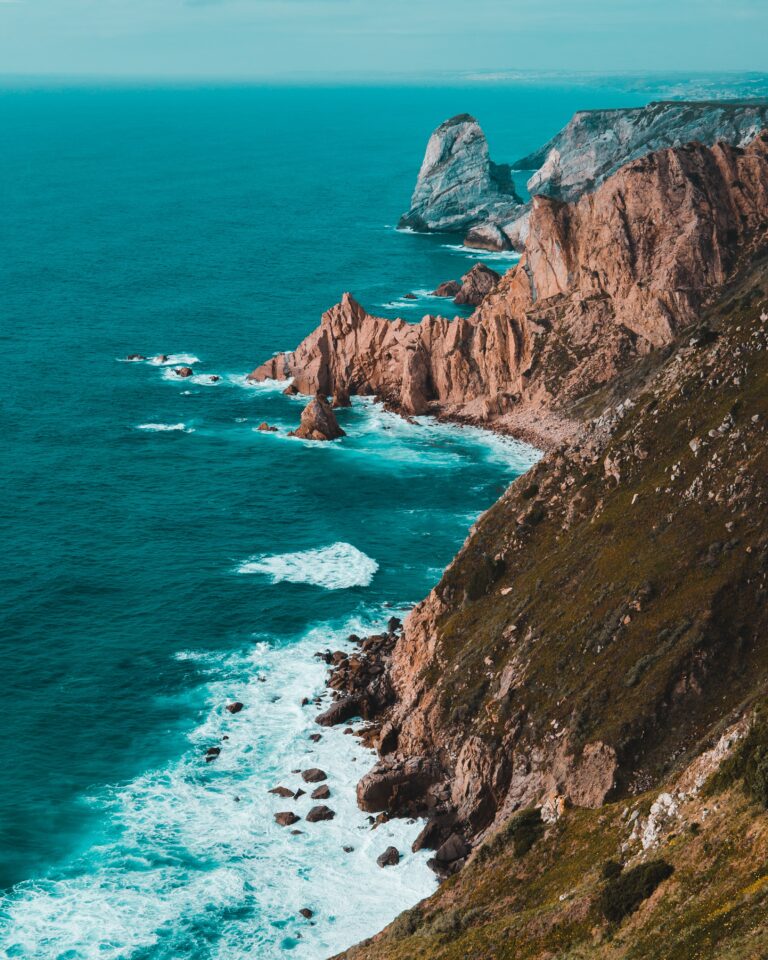 "Portugal is a high hill with a white watch tower on it flying signal flags. It is apparently inhabited by one man who lives in a long row of yellow houses with red roofs and populated by sheep who do grand acts of balancing on the side of the hill." – Richard Harding Davis
"I have all the heart eyes for Algarve."
"Ultimately, I went to Portugal and stayed in this old monastery for weeks and ate fish and potatoes." -Jared Leto
"It was a terrible mistake to have been born in Portugal." – Marta Leite de Castro
PORTUGAL QUOTES ABOUT CULTURE AND HISTORY
Below Portugal quotes tell us about its rich culture, history and its people, and how things have shaped up in the country over centuries.
"The only thing that matters is to feel the fado. The fado is not meant to be sung; it simply happens. You feel it, you don't understand it and you don't explain it." – Amália Rodrigues
"I came home from Portugal convinced that nothing is so important as making known what the Mother of God asked in those apparitions of 1917. The future of our civilization, our liberties, our very existence may depend upon the acceptance of her commands." – William Thomas Walsh
"You go to Paris, or you go to Portugal, you go to Poland, and you ask, 'Who are you people?' They'll tell you, we're Portuguese, we're Spanish, we're Polish. Who are the people that are really European? The people in Brussels, in the E.U. bureaucracy. Europe has not been able to move to the level of patriotic identification with the concept." – Zbigniew Brzezinski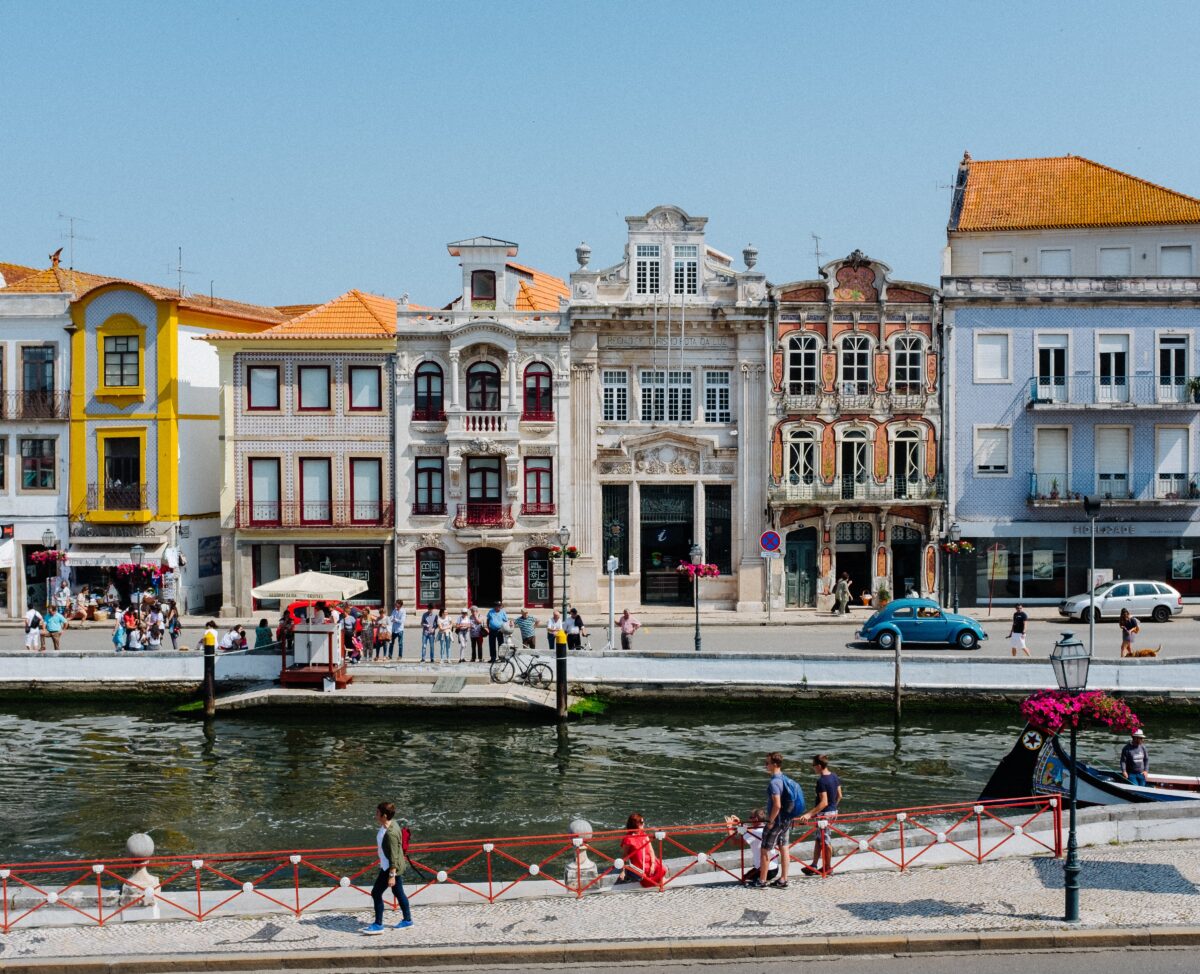 "In the Middle Ages, Spain and Portugal were so powerful that they signed a set of treaties literally dividing up the globe between them." -Max Fisher
"Heroic ages are not and never were sentimental and those daring conquistadores who conquered entire worlds for their Spain or Portugal received lamentably little thanks from their kings." – Stefan Zweig
"I suppose I have become a sort of living monument in Portugal. But I come from a family with roots all over the world, so the idea of patriotism is not very strong in me. My country is the country of Chekhov, Beethoven, Velasquez – writers I like, painters and artists I admire." – Antonio Lobo Antunes
"Portugal was born in the shadow of the Catholic Church and religion, from the beginning it was the formative element of the soul of the nation and the dominant trait of character of the Portuguese people. " – Antonio de Oliveira Salazar
"The whole of Portugal has made a huge effort to be ready. The passion and enthusiasm of the Portuguese people show for football has also been brought to these preparations and I am convinced that they will make an enthralling and exciting tournament. The preparations in Portugal are going extremely well and we can look forward to a wonderful festival of football." – Senes Erzik
"In Portugal, my sculpture 'She Changes' refers to the town's fishing history, to the era of seafaring trade and discovery. The contemporary site is industrial, surrounded by red and white striped smokestacks, which is mirrored in the pattern of the sculpture. " – Janet Echelman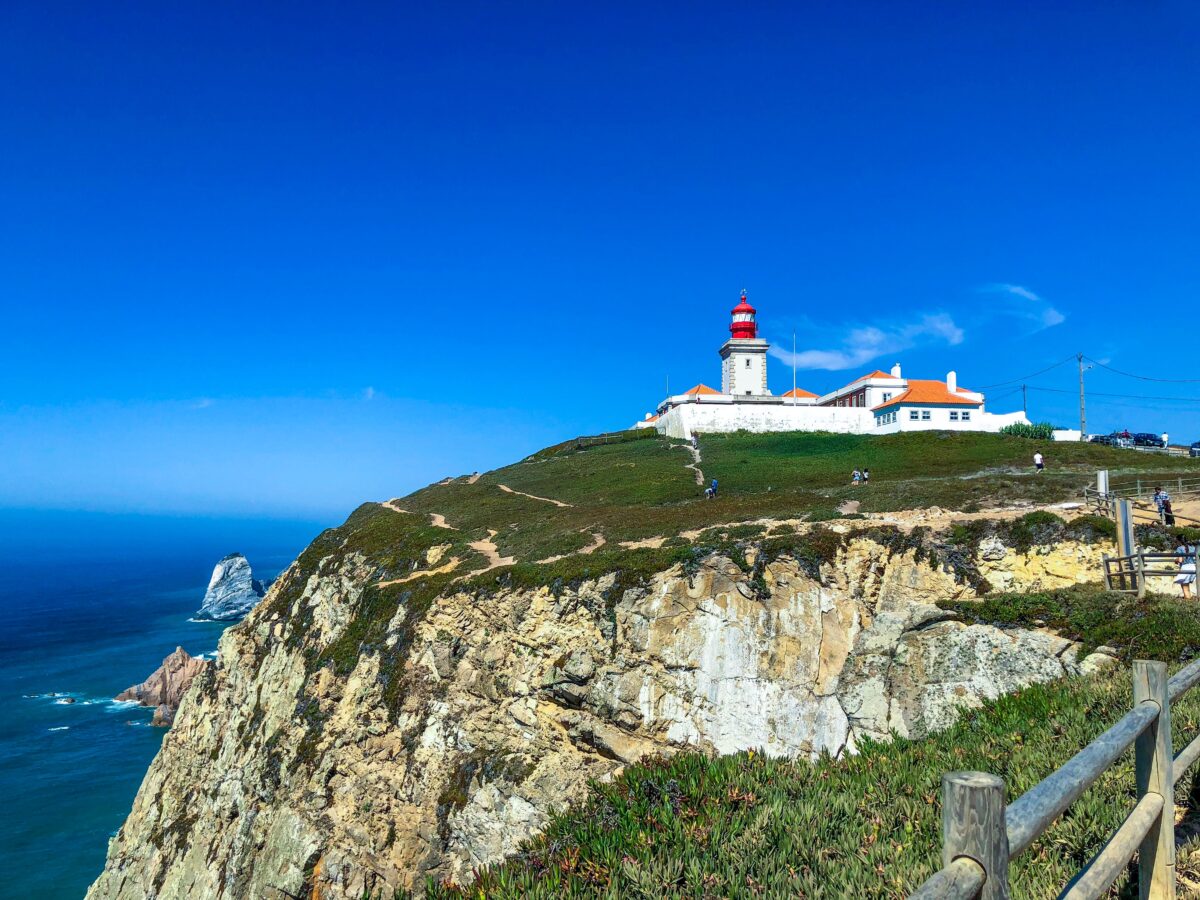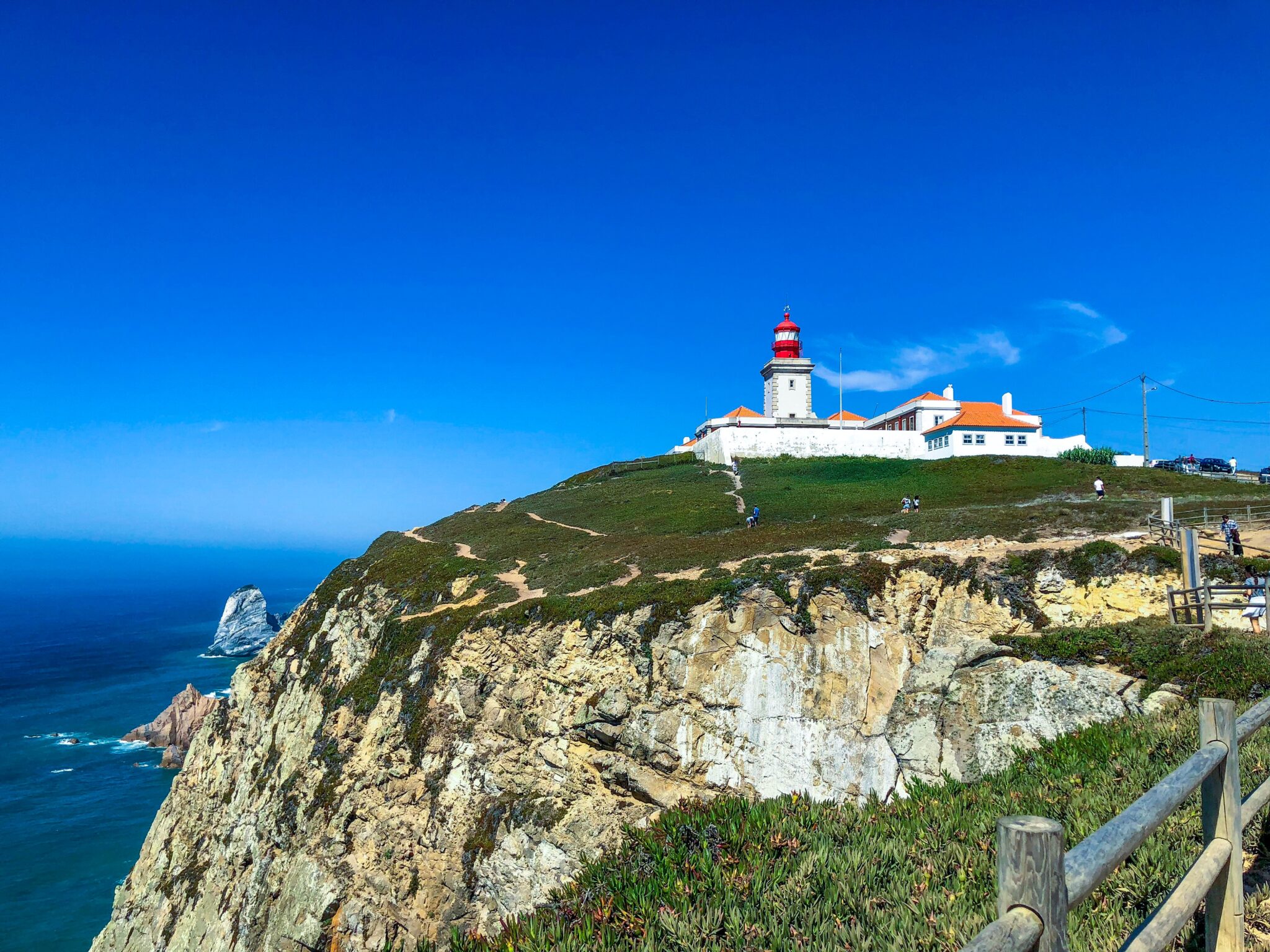 "Produced a race of heroes, so not less surely did the growth of luxury and absolutism, assisted by the narrow-mindedness of a dynasty of bigots, lose for Portugal the lofty place which her heroes had won for her. These are things well worth pondering upon and lessons well worth learning, for the great value of the study of history is in teaching such truths as these – truths which are eternal, while nations wax and wane." – H. Morse Stephens
"I heard a musician talking about hip-hop, saying that in some ways hip-hop was the CNN for black people. In a way, I think fado was the CNN of that time for the working classes because it was the fadista who used to bring all the news and he was the one who used to open the people's eyes to what was happening in the country." – Mariza
"People of my generation in Portugal fell into the magic potion of political ideas. What was very funny about this revolution was that it did not bring wealth to the Portuguese. But it brought language, ideas. You'd go to the fish market, and all the women who were selling fish would call each other fascist, communist." – Maria De Medeiros
PORTUGAL PUNS
Below are some of Portugal quotes that are funny puns.
Lisbon Voyage!
It would be a Sintra to miss out on this place
I don't mean to Braga, but this is an amazing trip.
I just need someone to Lisbon to me.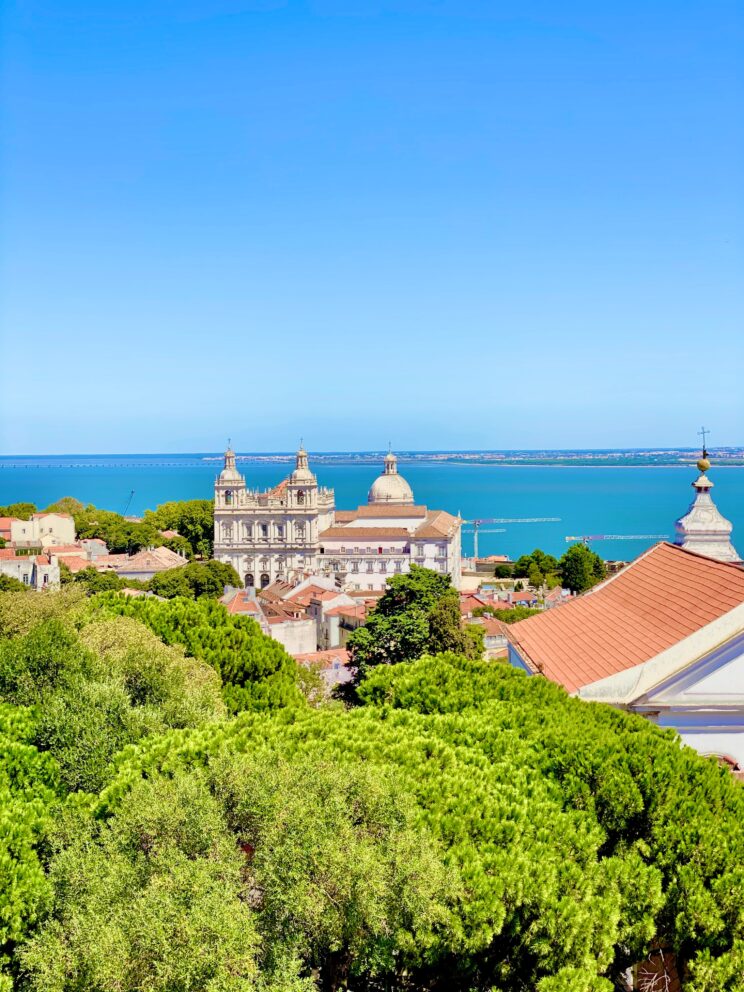 Portuguese wine doesn't have to costa lot to be high quality.
I love traveling to Faroway places.
That's the list of the best Portugal quotes you should check out. If you have more quotes about Portugal that you want to share, do let us know in the comments.
PIN PORTUGAL QUOTES TO READ LATER