Looking for some amazing quotes about Spain? You are in the right place. Being a lover of quotes and travel, I collected these best Spain quotes about travel, food, cities and culture, after falling in love head over heels when I spent 2 weeks backpacking in the country.
Whether you are looking for some quotes about Spain to fuel your wanderlust to pack your bags to this gorgeous country, or you want some cool Spain Instagram captions, funny quotes about Spain and Spain puns to go with your trip photos, you got it covered here.
There are tons of reasons to fall in love with Spain. If you are new to this country, you will get to know a great deal through these best Spanish quotes.
BEST QUOTES ABOUT SPAIN
Let's begin with some famous quotes about Spain. These Spain captions tell us about the beauty of this gorgeous country.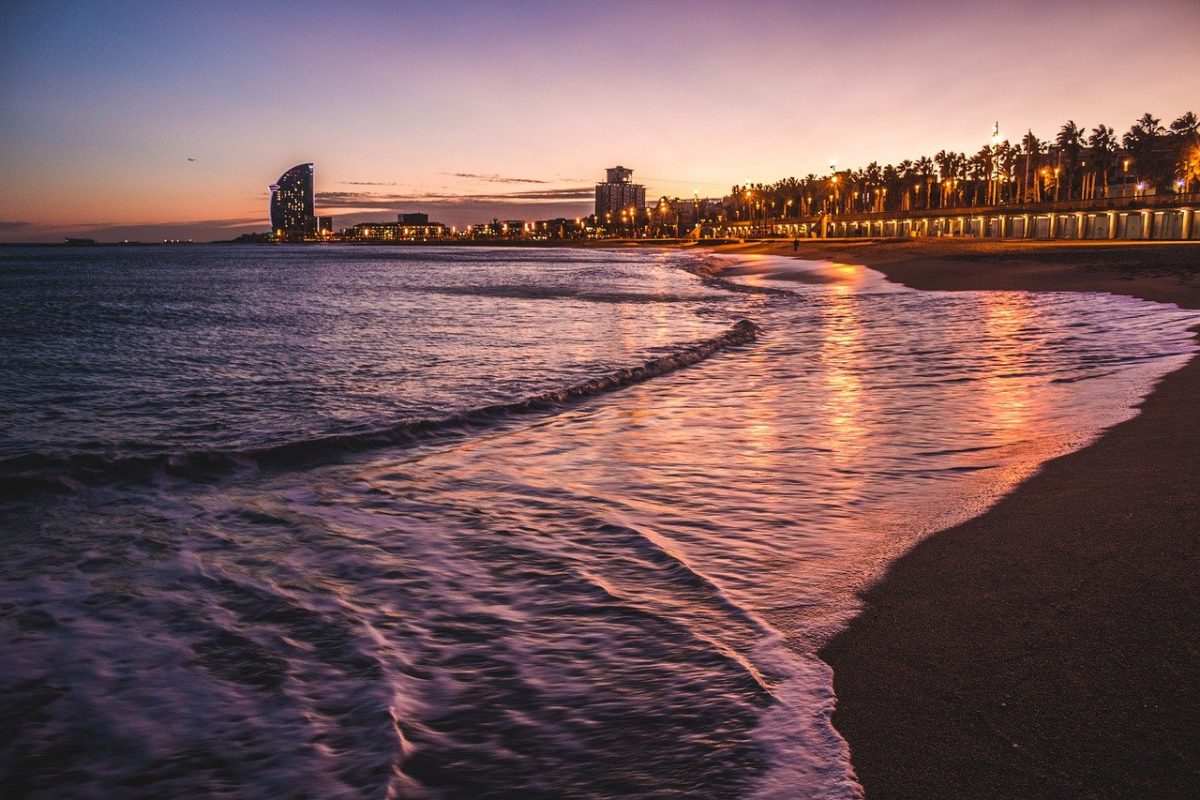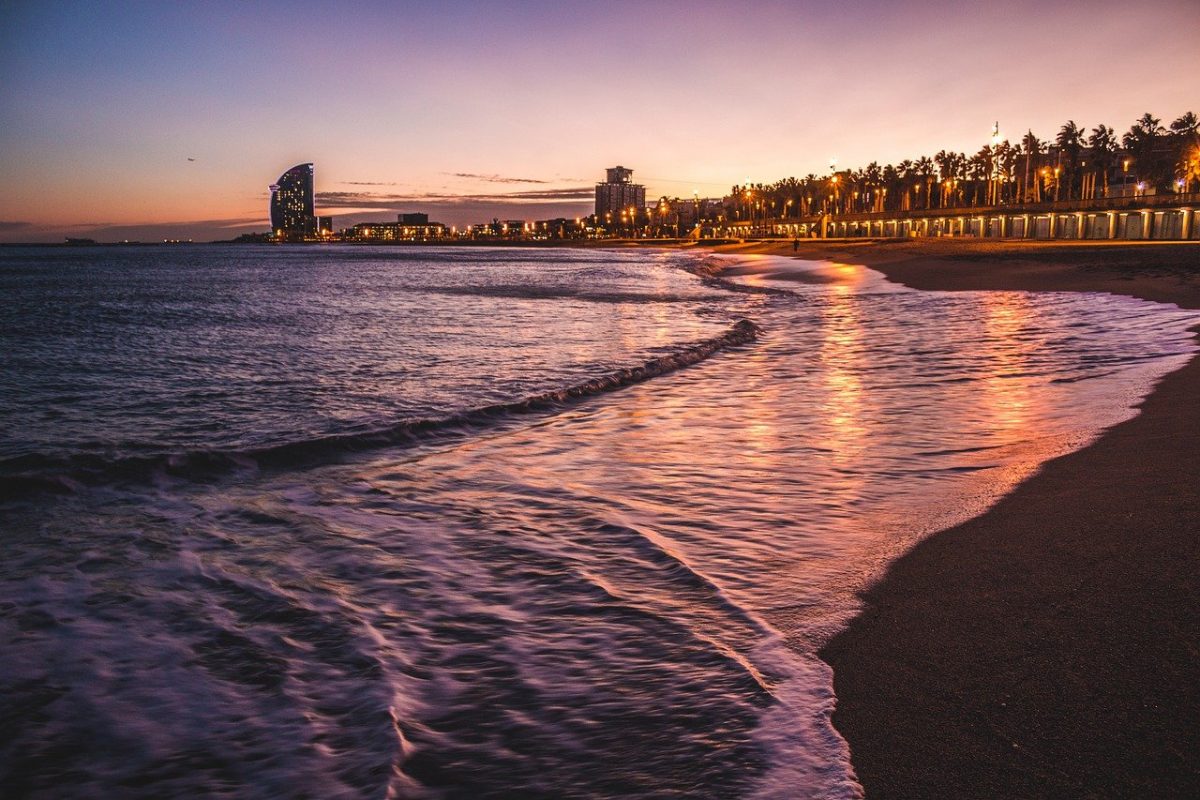 'Spain- a great whale stranded on the shores of Europe.' – Elizabeth Oakes Smith
For austere and gracious allegory, as for so much of its mysticism and its chivalry, its ardours and its endurances, the world is in debt to Spain.' – Helen Waddell
'Any reasonable, sentient person who looks at Spain, comes to Spain, eats in Spain, drinks in Spain, they're going to fall in love. Otherwise, there's something deeply wrong with you. This is the dream of all the world.' – Anthony Bourdain
'I've spent important times of my life in Spain and Greece, and various deep things happened there – falling in love, stuff like that.' – Matt Bellamy
'All my life is in Spain. I will stay.' – Paz Vega
Recommended: 250+ Fantastic Quotes About Nightlife To Caption Your Pictures
'I loved everything about Spain – the people, the language, and the food!'- Karlie Kloss
'I have seen dawn and sunset on moors and windy hills Coming in solemn beauty like slow old tunes of Spain.' – John Edward Masefield
'Oh, lovely Spain! renown'd, romantic land! – Rochdale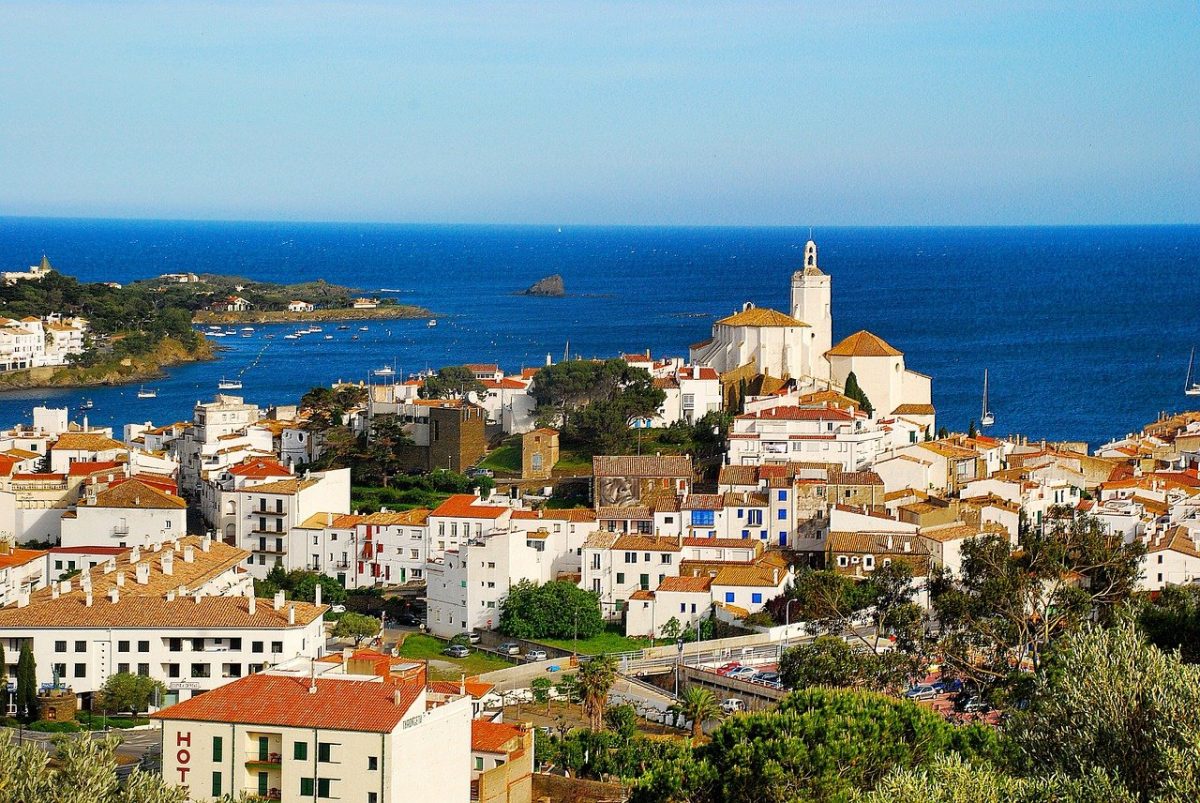 'Coming in solemn beauty like slow old tunes of Spain.' – John Masefield
'There is no nightlife in Spain. They stay up late but they get up late. That is not nightlife. That is delaying the day.' – Ernest Hemingway
'My fondest memories are of being hidden away in Scotland or Spain writing and working on songs for Wings.' – Denny Laine
SPAIN TRAVEL QUOTES
Spain is one of the most visited destinations in Europe. Blessed by rugged mountains and gorgeous coastal line, excellent food, wine, fairytale fishing villages, amazing roads perfect for road trips, beautiful bustling cities, beach towns with fun-filled parties, no wonder Spain is so popular throughout the world.
It is unique and gorgeous in every sense, and that's what beckons travelers, romantic couples and backpackers from everywhere that plan a Spain trip.
If you want more to get convinced, through some of these quotes about Spain, you will already find out a great deal about this spectacular country.
Whether you are Gaudi's fan waiting to witness his architectural wonders or you are eager to flaunt your latest bikini and party all night on the stunning beaches of Spain, these are some of the best Spanish quotes about travel.
Don't forget to also find out all Madrid quotes, a few Barcelona quotes and Valencia city quotes apart from other quotes about Spain cities.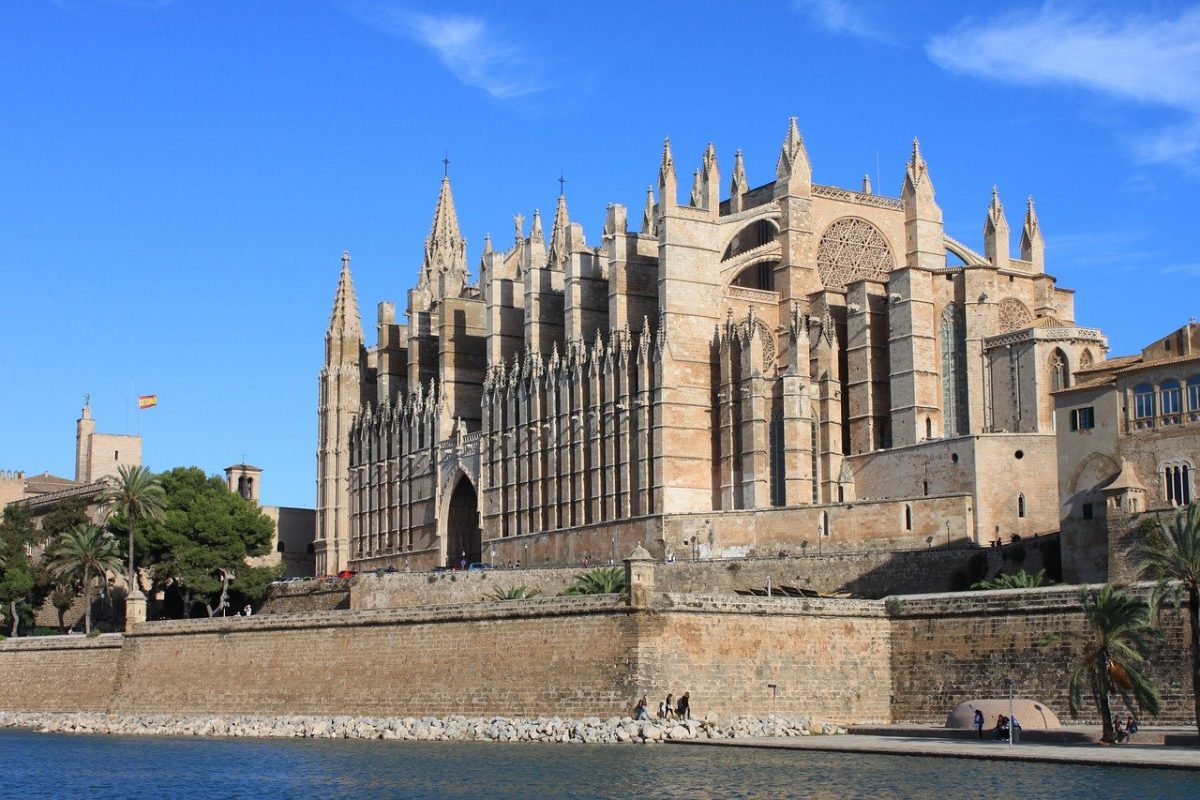 'Spain, the beautiful country of wine and songs.' – Johann Wolfgang von Goethe
'I love Spanish cities, particularly Barcelona, Madrid and Palma, which has the most amazing cathedral that I went to for a wedding.' – Louise Nurding
'The air soft as that of Seville in April, and so fragrant that it was delicious to breathe it.' – Christopher Columbus
'I would sooner be a foreigner in Spain than in most countries. How easy it is to make friends in Spain!' – George Orwell
'I was in Spain, with Mallorca and Getafe, which were exceptional experiences.' – Michael Laudrup
'Yes, the impact of your wonderful Granada is within me; sad, so sad, but a sadness so attractive that it draws me in and carries me with it like a thread through a needle. I need to take in each and every aspect of Granada.' – Juan Ramón Jimenez
'My favourite setting is England because I was born here and love it, and Spain, because it's fabulous and so romantic.' – Diana Hamilton
Some of the below are quotes about Spain that talk about its enchanting cities, Whether it is Barcelona or Madrid or Granada or Ibiza. Perfect for using with your trip to these towns or getting your dose of wanderlust inspiration for another trip to Spain.
'Give him alms, woman, that there is nothing in life as the sadness of being blind in Granada.' – Francisco de Icaza
'I do not know what to call this land upon which I stand. If what is beneath my feet is paradise, then what is the Alhambra? Heaven?' – Lope de Vega
'If I ever get lost, don't look for me too far. I'll be walking in Madrid.' – Unknown
'Here is a city built in a wilderness. Philip II chose the site for no other reason than that it was the geographic centre of Spain.' – Gerald Brenan
'Barcelona, a fountain of courtesy, the shelter of strangers, hospice to the poor, land of the valiant, avenger of the offended, reciprocator of firm friendship, a city unique in its location and beauty.' – Miguel de Cervantes
Recommended read: 100 Beautiful Quotes about Barcelona You Should Check Out
'This is the dream of all the world. The dream is to live in Granada. You know, work in the morning, have a one-hour in the afternoon, at night go out and have that life. You know. Go out and see your friends and eat tapa and drink red wine and be in a beautiful place.' – Anthony Bourdain
'I see cities as organisms, as living creatures. To me, Madrid is a man and Barcelona is a woman. And it's a woman who's extremely vain. One of the great Catalan poets, Joan Maragall, wrote this famous poem in which he called Barcelona the great enchantress of some kind of sorceress, and in which the city has this dark enticing presence that seduces and lures people. I think Barcelona has a lot of that.' – Carlos Ruiz Zafon
'In no part of the world is the landscape like that of Granada.' – Manuel de Falla
'Madrid is enjoyed most from the ground, exploring your way through its narrow streets that always lead to some intriguing park, market, tapas bar or street performer. Each night we'd leave our hotel to begin a new adventure in Madrid and nine out of 10 times, we'd walk through the Plaza Mayor.' – Emilio Estevez
'Every city has its own charm, but Granada has its own and that of the rest.' – Antonio Machado
'Madrid is having nothing and having everything.' – Ramón Gómez de la Serna
'I live between Barcelona and Berlin. Staying in Spain over the winter and Berlin for spring and summer is an ideal combination.' – Daniel Bruhl
'Because, Madrid, in reality, is nothing special. It does not have a great river, and hardly any skyscrapers. No channels, no lakes. Neither glorious ruins, nor sea. Madrid lacks a lot of things. But it has people in the streets. The unexpected corner. The variety. The contrast. The constant animation. And its customs. It is worth getting up early – for once – to live one day of the life of Madrid.' – Miguel Mihura
'The truth is, that I'm beginning to wonder if there is any greater pleasure in life than visiting Granada and it is going back and visiting it again.' – Alexandre Dumas
'If you are thinking about walking the Camino, do not hesitate. Just go.' – Yoonjin Song
A few more beautiful Spanish quotes about travel for you.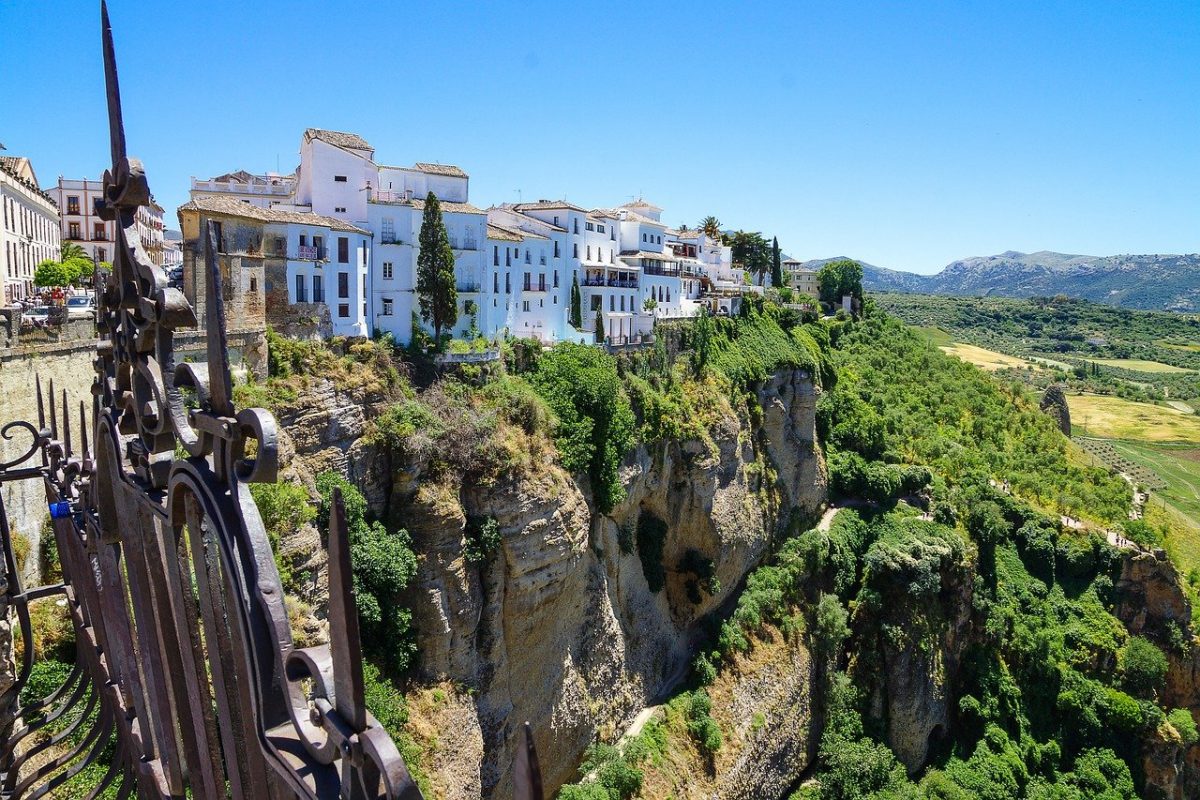 'Ronda is the place where to go if you are planning to travel to Spain for a honeymoon or for being with a girlfriend. The whole city and its surroundings are a romantic set. Nice promenades, good wine, excellent food, nothing to do. – Ernest Hemingway
'Seville is a tower full of fine archers. Under the arch of the sky, across the clear plain, she shoots the constant arrow of her river.' – Federico Garcia Lorca
'Granada is so moving that it stimulates and melts all of the senses.' – Henri Matisse
'I love anywhere new and different. That's the fun of travel. I've always loved driving through Spain, France and Italy – sometimes in an Alfa Spider.' – Rory Bremner
'Granada; more dazzling than the flower and more flavourful than the fruit it is named after, like a virgin lying in the sun.' – Alexandre Dumas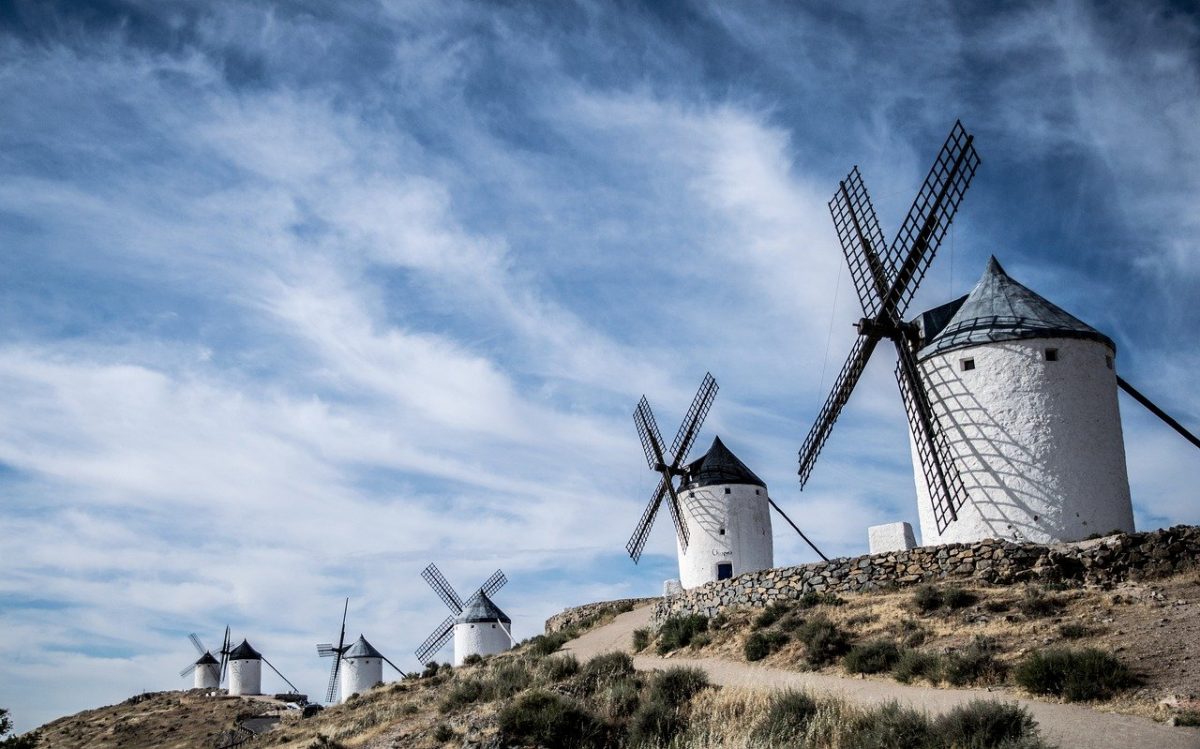 'Hours to the north and Toledo to the south, a fine road to Avila and a fine road to Segovia, which is no distance from La Granja, it makes you feel very badly, all question of immortality aside, to know that you will have to die and never see it again.' – Ernest Hemingway
'Madrid seems to be in a hurry to say everything.' – Javier Marias
'We crossed spacious streets, with building resembling palaces, in La Rambla promenade; The shops were well-illuminated and there were movement and life. I did not decide to go to sleep even though I wished to so I could rise early and contemplate in daylight this city unknown to me – Barcelona, capital of Catalonia.' – Hans Christian Anderson
'One of the gifts that the Camino offers is the freedom to be yourself. This freedom is liberating.' – Jane V. Blanchard
'Granada is like the beautiful, delicate land of our dreams; all those who see her dream of visiting her again.' – Chateaubriand
'I was not happy as a traveller, I did not feel really at home anywhere I went, even in Spain which was the most I felt at home, I still was a foreigner. I missed Australia, and I can't tell why. It's just this is what I grew up with and this is the things I wanted to make meaning of in my life.' – Richard Meale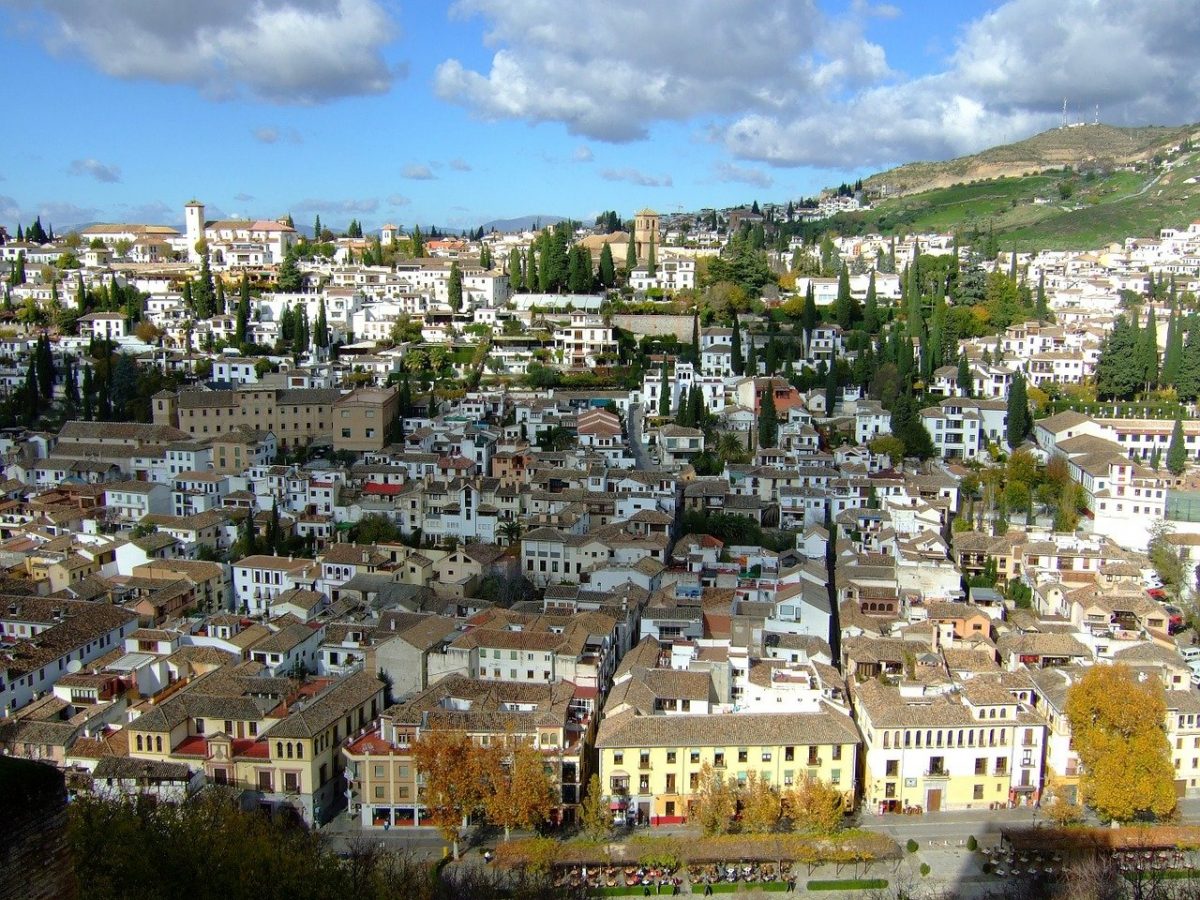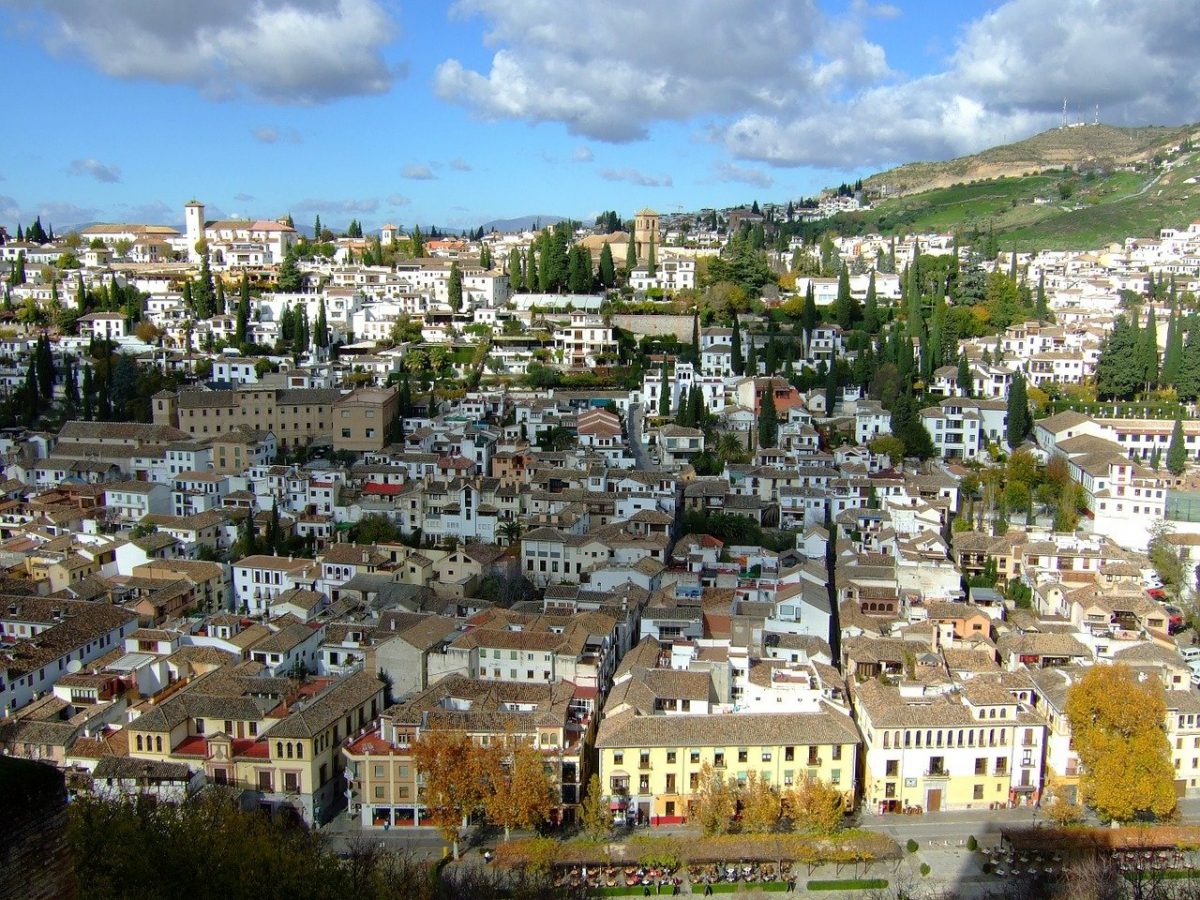 'I like the south of Spain, notably for the Moorish vigour and the weather.' – Alexei Sayle
'Granada, last refuge from a tiring life. Eternal garden, shows remnants of paradise that still remain, in only very few privileged places on earth.' – Chateaubriand
'I wish one time in my life I could do what other writers do. Get me a villa in Spain and go there to write a book.' – Lewis Grizzard
'Cadiz is a city of magic, like Cracow or Dublin, to set the mind on fire at a turn of a corner. The eye is continually fed, the imagination stirred, by a train of spectacles as charming as if they had been contrived.' – Honor Tracy
'In rural Spain, at least, it is far better to arrive than to travel, however hopefully.' – Honor Tracy
'Granada is the perfect dream and fantasy, forever ineffable. Granada will always be more malleable than philosophical, more lyric than dramatic.' – Federico García Lorca
'I live where I would like to live. I live in Majorca, Spain, and I am not sure there are better places.' – Rafael Nadal
Recommended: 5 Spectacular 7 Days in Spain Itinerary You Should Steal
'Catch a boat to England baby, maybe to Spain. Wherever I have gone, wherever I've been and gone, wherever I have gone. The blues are all the same.' – Jackson C. Frank
'I grew up in the countryside riding horses, and I also ride every holiday in Spain, which is where I was born. It's a big part of my life.' – Astrid Berges-Frisbey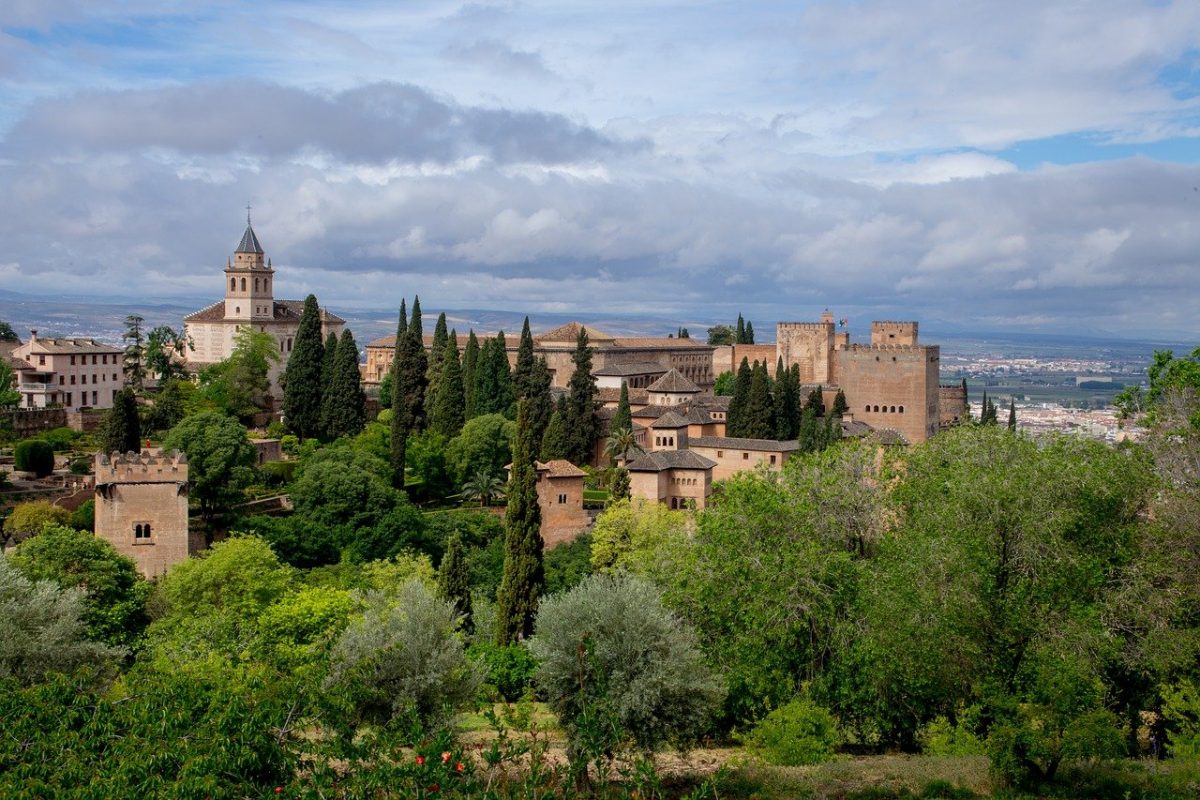 'To the traveller imbued with a feeling for the historical and poetical, so separately intertwined in the annals of romantic Spain, the Alhambra is a much an object of devotion as is the Caaba to all true Moslems. How many legends and traditions, true and fabulous, – how many songs and ballads, Arabian and Spanish, of love and war and chivalry, are associated with this Oriental pile!' ― Washington Irving
'To go to bed at night in Madrid marks you as a little queer. For a long time, your friends will be a little uncomfortable about it. Nobody goes to bed in Madrid until they have killed the night. Appointments with a friend are habitually made for after midnight at the cafe.' – Ernest Hemingway
'The light, colors, and energy of Ibiza are constant sources of inspiration for my work. I always leave Ibiza recharged and full of ideas for new shades, looks, and products.' – Charlotte Tilbury
'The region that has moved me the most is Castilla. There is a moving melancholy in Castilla. Things acquire extraordinary vigour there. A figure standing on that great plain takes the proportions of a colossus.' – Joaquín Sorolla
'My eyes filled with tears; not tears of sorrow nor of happiness, but of the fulfilment of a quiet, hidden life in Granada.' – Miguel de Unamuno
'I tried to photograph the mysterious, true and magical soul of popular Spain in all its passion, love, humour, tenderness, rage, pain, in all its truth; and the fullest and most intense moments in the lives of these characters, as simple as they are irresistible, with all their inner strength.' – Cristina Garcia Rodero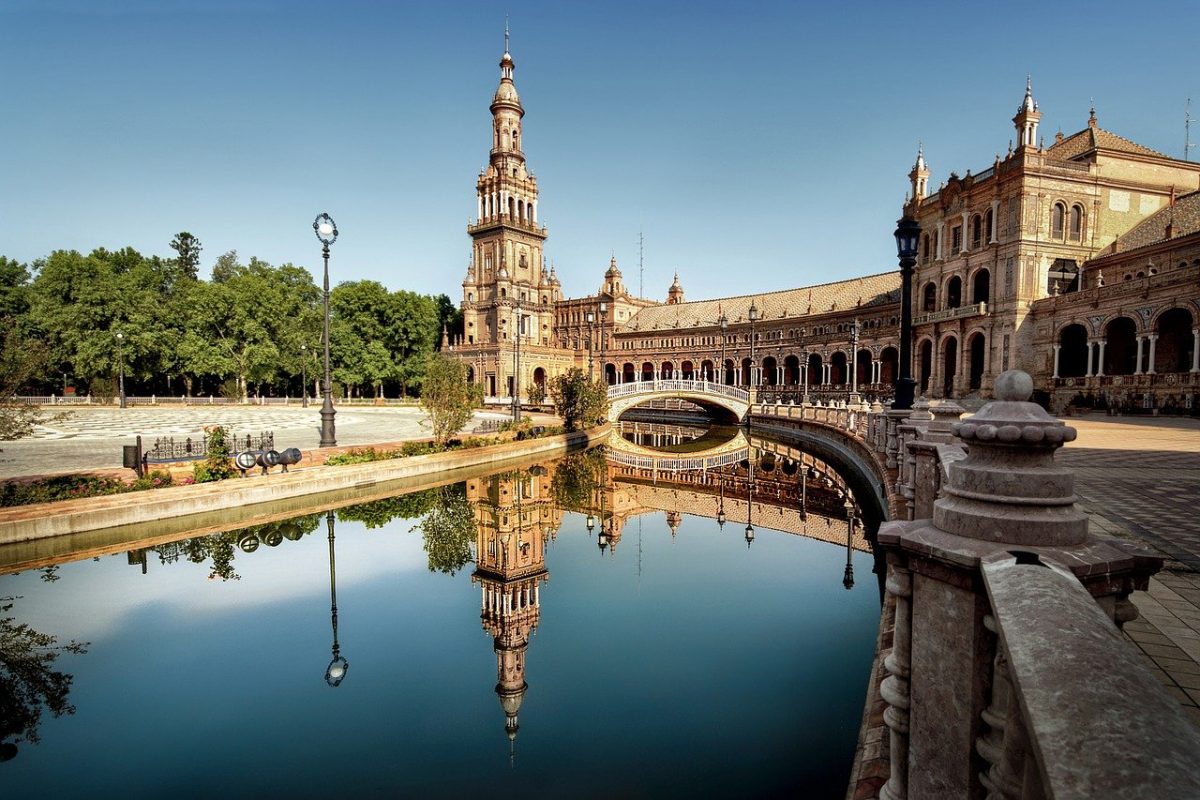 'Madrid is a big city. It's very dynamic and cosmopolitan.' – Xabi Alonso
'Asturias, with mountains that are vestiges and viewpoints; with entrails that have been of fever and fires; with seas like meadows eager for sweet lights. Asturias – fertile and talkative, generous and murmuring. Growing and waning. Summary of despair, the bosom of a lot of hopes.' – Francisco Sosa Wagner
'I adore Madrid. It's my city. If I ever move, it will only be for work. Whenever I travel, I always want to get back home.' – Maria Valverde
QUOTES ABOUT SPAIN CULTURE AND HISTORY
Spain's culture has been influenced by so many kingdoms, empires and rulers from outside the country, from Romans to Arabic over the years giving it distin'ct experiences in architecture, food, drinks, culture, traditions and ways of lives of the people.'
You will notice how Spain doesn't fit into other European countries that have similar if not the same influences. Some of these are quotes about Spain culture and its rich past as seen by the eyes of these authors, thinkers, poets and political influencers. Enjoy these Spanish philosophers quotes.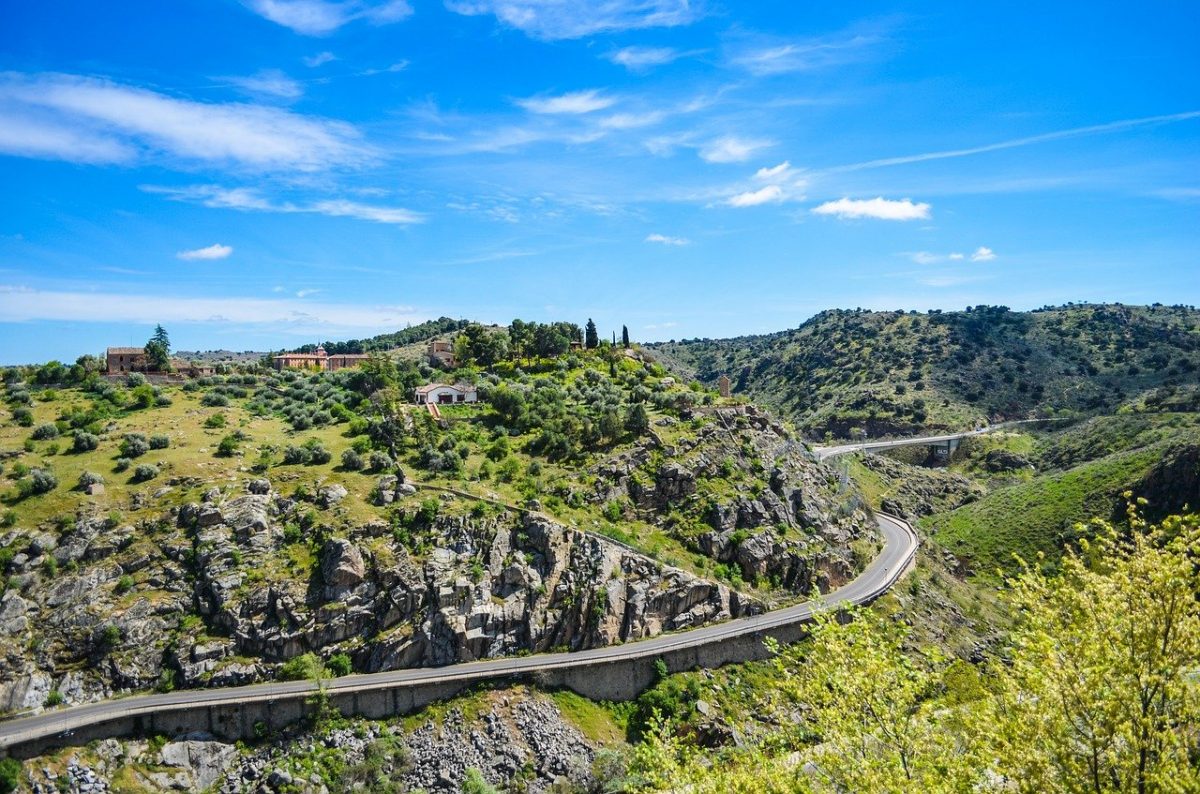 'In Spain, the dead are more alive than the dead of any other country in the world.' – Federico Garcia Lorca
'Spain is a beautiful country with rich architecture and a huge cultural heritage. Arguably it has it all: mountains, a stunning coastline, and urban life, plus agriculture, mining, and industry.' – Norman Foster
'In Spain, people understand football is a fun game, and enjoyment comes first. After that, Business follows.' – Emmanuel Adebayor
'We're very proud of our cultural life. Culture is to London what the sun is to Spain. It's a major driver for our tourism.' – Munira Mirza
'If you'd be wealthy, think of saving, more than of getting: The Indies have not made Spain rich, because her Outgoes equal her Incomes.' – Benjamin Franklin
'To this day the Arab influence is evident in southern Italy, northern Africa and, above all, in Spain.' – Carroll Quigley
'The Spaniards were seated at a table by the hearth, dominating the room with their moustachioed handsomeness and aggressive good cheer.' ― Dawn Patitucci
'I love dancing and music from Latin cultures. I went to a flamenco show in Spain, and it completely took my breath away.' – Torrey De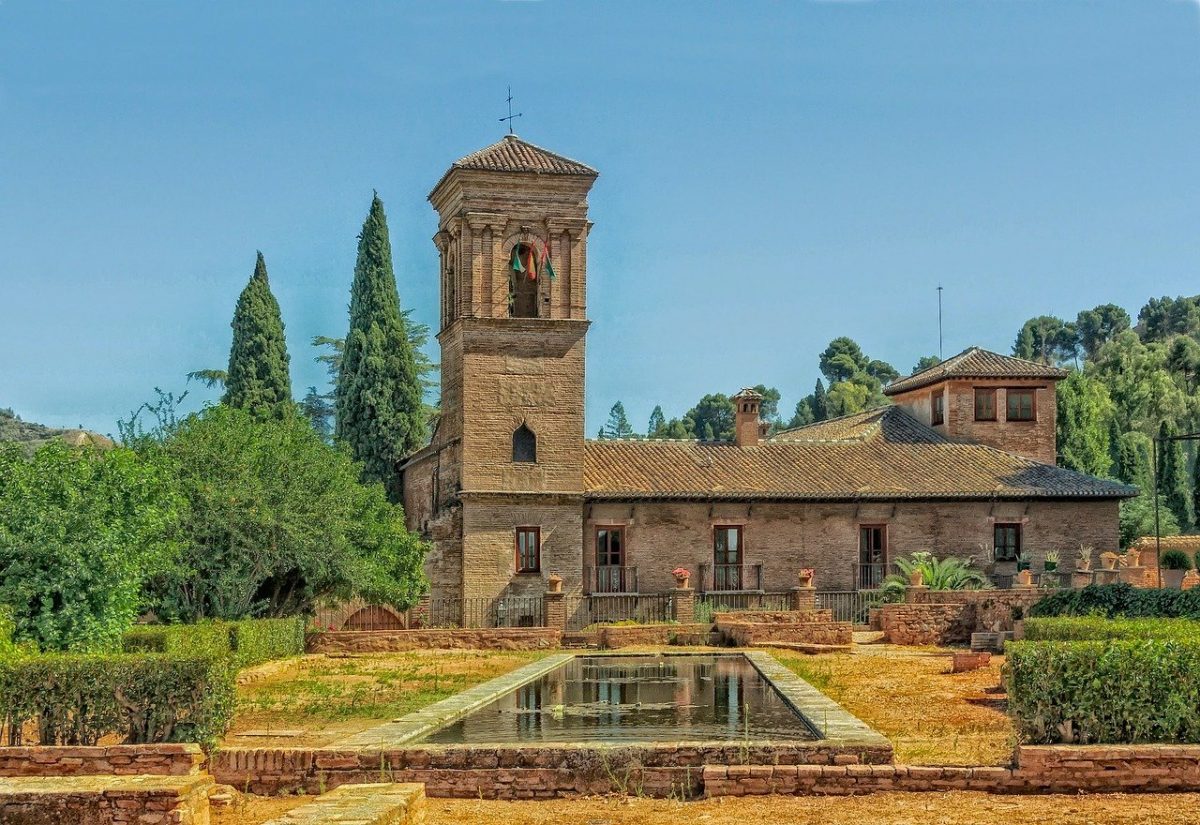 'I got to Spain a lot in winter for a blast of sunlight to banish the blues brought on by the Irish greys and drizzle. I love the cities of the Spanish interior.' – Kevin Barry
'We don't look at teachers as scholars the way they do in Europe. In Spain, you are called a professor if you're a high school teacher, and they pay teachers – they pay teachers in Europe.' – Frank Mccourt
'Use the guides and maps to lead you to Santiago; use the lessons learned on the Camino to find your way.' – Jane V. Blanchard
'In Spain, the best way to keep a secret is to write a book.' – Manuel Azaña
'Since I am from Spain, once the morning has gone, I like to take a nap while falling asleep to black and white movies. It feels less lonely. There is a comfort in hearing their voice, like when you're a child and your mother tells you a story before bedtime.' – Jordi Molla
'There was in Spain a civilization in many respects admirable. It was eminent for industry, science, art and poetry; its annals are full of romantic interests; it was in some respects superior to the Christian system which supplanted it; in many ways, it contributed largely to the progress of the human race. Yet because of the fundamental defect that between the Christians Spaniards and his Mussulman conqueror there could be no political fusion, this brilliant civilization was doomed.' – John Fiske
'Perhaps there never was a monument more characteristic of an age and people than the Alhambra; a rugged fortress without, a voluptuous palace within; war frowning from its battlements; poetry breathing throughout the fairy architecture of its halls.' ― Washington Irving
Recommended: 25 Top Day Trips from Barcelona You Should Plan
'In most places that are rich in guitar culture, everyone uses their fingers, like in Spain or Africa. In Japan there are string instruments played that way. It is not until you get in the States that you find people using picks.' – Kevin Eubanks
Yes, I would agree that America, just like Spain was in the 17th Century, is the main empire of the world and they are the ones who, on the surface, are the pushiest: pushing their language, pushing their culture – or what there is of it – pushing by force their system on others.' – Viggo Mortensen
'In a unified and diverse Spain, based on the equality of and solidarity between its people, there is room for all of us. And for all of our feelings and sensitivities and our distinct ways of being Spaniards.' – Felipe Vi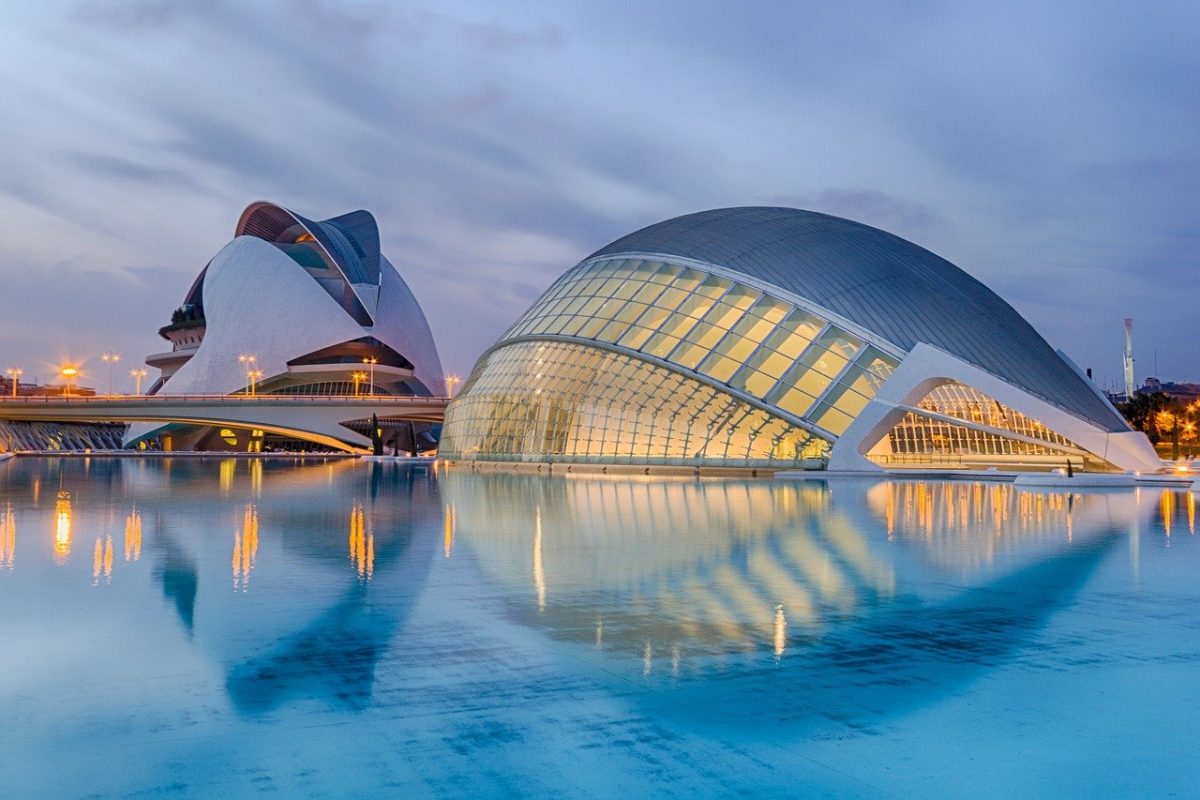 'To protest about bullfighting in Spain, the eating of dogs in South Korea, or the slaughter of baby seals in Canada while continuing to eat eggs from hens who have spent their lives crammed into cages, or veal from calves who have been deprived of their mothers, their proper diet, and the freedom to lie down with their legs extended, is like denouncing apartheid in South Africa while asking your neighbors not to sell their houses to blacks.' ― Peter Singer
'I was born in Spain, I know the culture there, and lived most of my life there, but I have Malian origins too. For me, it's a beautiful thing that I can have both. I can be in both countries, speak the language, blend in two cultures.' – Adama Traore
'Every country gets the circus it deserves. Spain gets bullfights. Italy the Church. America Hollywood.' – Erica Jong
'It was in Spain that my generation learned that one can be right and yet be beaten, that force can vanquish spirit, that there are times when courage is not its own recompense. It is this, doubtless, which explains why so many, the world over, feel the Spanish drama as a personal tragedy.' ― Albert Camus
'The Moslem people had brought an extraordinarily rich mixture of knowledge, beauty, and bloodshed to the Iberian peninsula; in the process, Spain had been permanently transformed.' ― Nancy Rubin Stuart
'The goatherds were the poorest people of Spain. Probably they were the richest.' – Jose Mujica
'In the middle of the sixteent'h century, Spain was the incubus of Europe. Gloomy and portentous, she chilled the world with her baneful shadow.' – Francis Parkman
'Hispanic' is a reference to Hispania, the name by which Spain was known in the Roman period, and there has always been strong ambivalence toward Spain in its former colonies.' – Ilan Stavans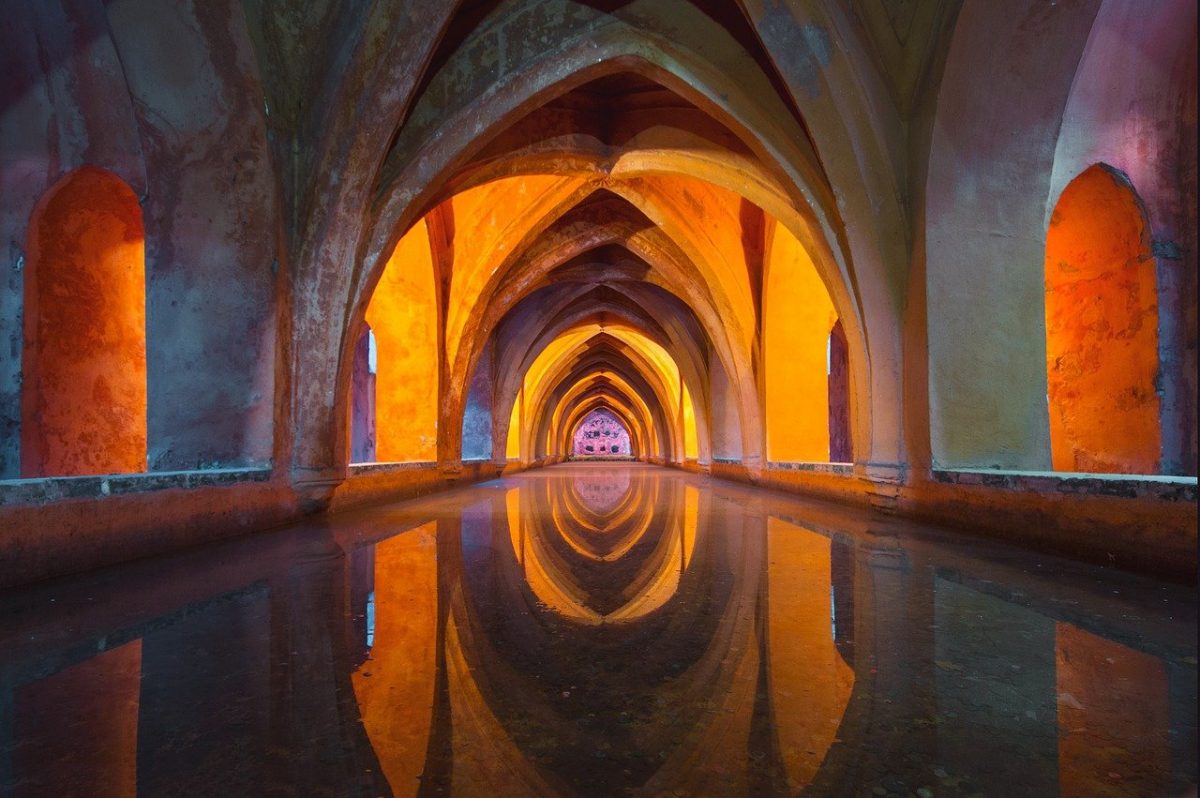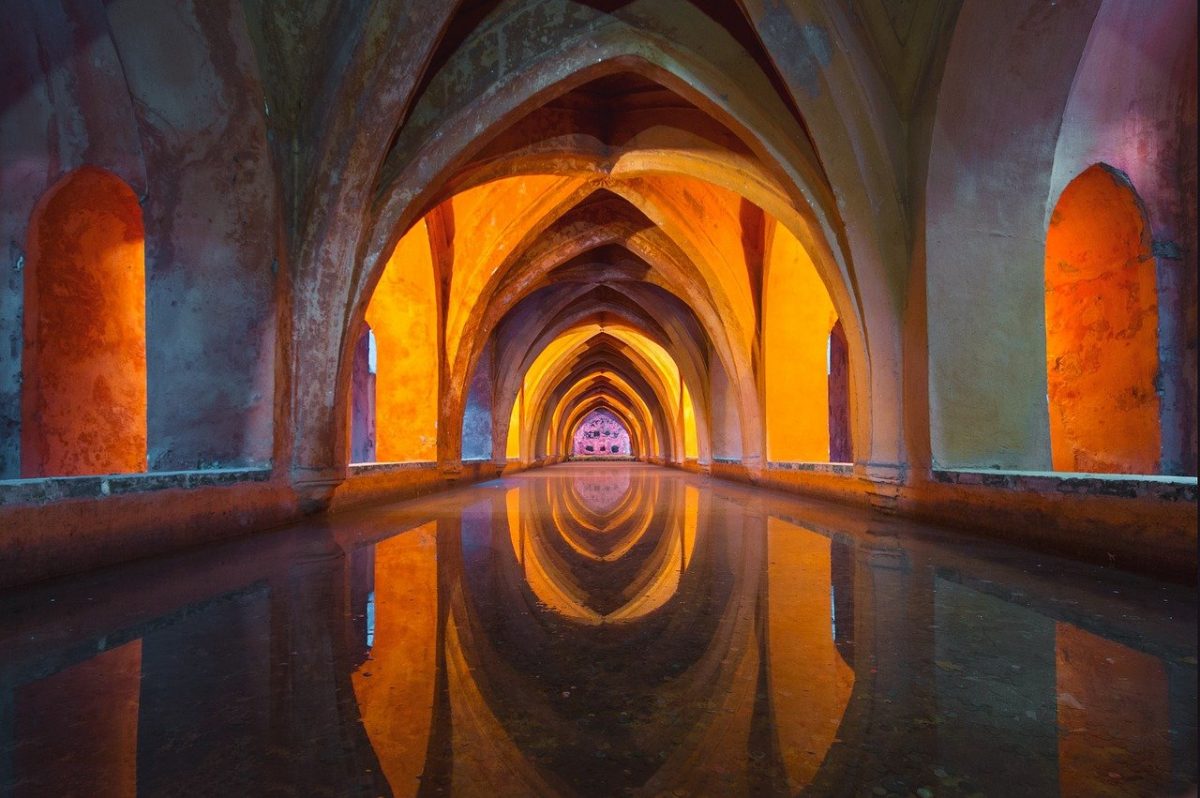 'Even to an outsider like myself, not only in the theatre was such disunity evident, but in much else in government Spain. Alvarez del Vayo, Socialist Minister of Foreign Affairs, once asked, 'Why is it Spain's people are so great, but her leaders so small?' – Langston Hughes
'I haven't changed. My family and I live as we did in South Spain. I've had loud music, chickens, birds, and a bull in my backyard.' – Charo
'Cubism is a part of the daily life in Spain, it is in Spanish architecture. The architecture of other countries always follows the line of the landscap. but Spanish architecture always cuts the lines of the landscape.' – Gertrude Stein
'Nature and man are opposed in Spain.' – Gertrude Stein
'Living in Barcelona, I have my own little ghetto utopia. There are 3,000 ghost towns in Spain, and I've used the images of them a lot in my backdrops for my solo spoken-word stuff. The ghost towns could be from two buildings to 40 – things died out, or there were plagues, the roads don't lead there, whatever.' – Lydia Lunch
'When I was 12, we began hosting exchange students from Norway, Sweden, Japan and Spain. I soon realized there was a whole world out there. I was determined to spend my sophomore year in high school abroad. My school taught only Spanish, but I wanted to go to France, and I did.' – Guy Fieri
'What's funny in Italy may not be funny in Spain.' – Christie Hefner
Below are some of the Spanish captions for Instagram that speak about its culture and the cities.
'For one person who likes Spain, there are a dozen who prefer books on her.' ― Ernest Hemingway
'If you were to visit just one city in Spain, it should be Granada.' – Ernest Hemingway
'All curious travellers keep Granada in their hearts, even without having visited it.' – William Shakespeare
'The Alhambra in Granada is the most fertile source of inspiration of all those from which I have drunk.' – Escher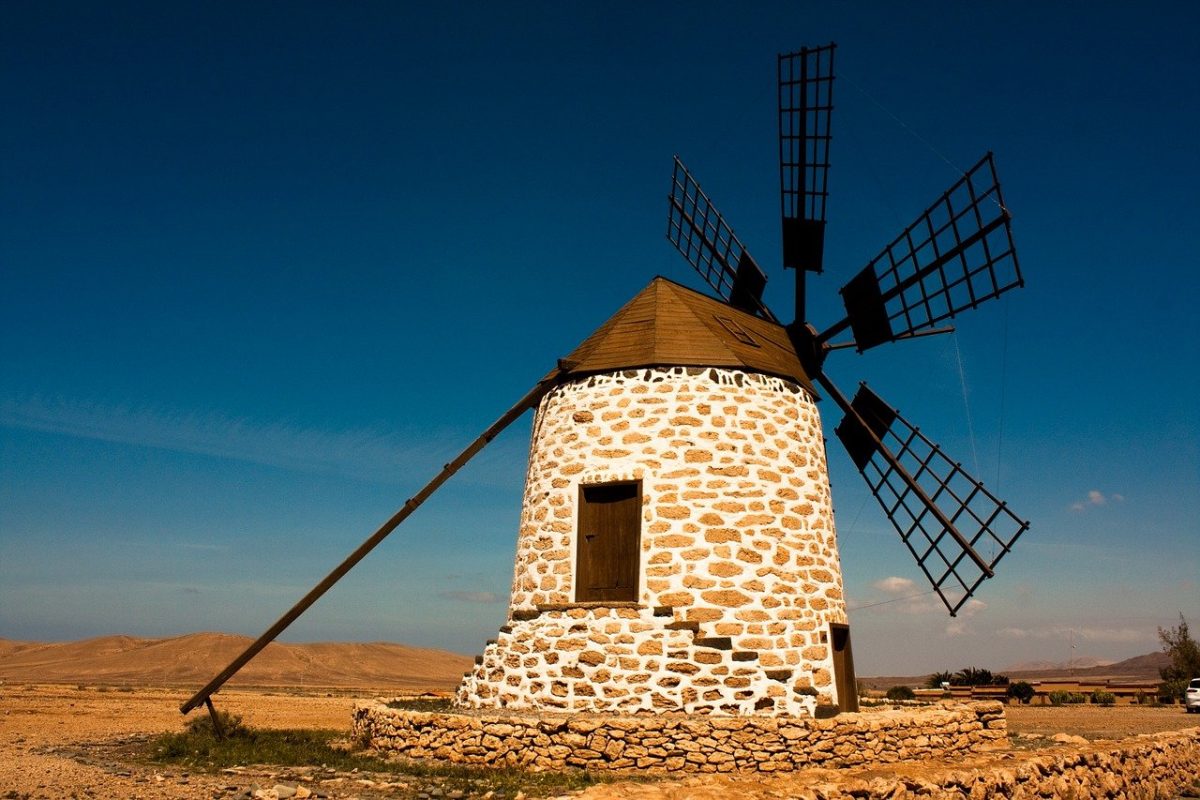 'If I speak my version of Spanish in Spain, they laugh. Same with Mexico. It's an alien world to me.' – Cedric Bixler-Zavala
'The culture of modern Spain is something many people are still discovering.' – Jose Andres
'In the last 1,000 years, the Arabs have translated as many books as Spain translates in just one year.' – Larry Elder
'Spain is an overflow of sombreness, a strong and threatening tide of history meets you at the frontier.' – Wyndham Lewis
'In Spain, actresses work until they are old. That's my plan.' – Penelope Cruz
'I describe my works as books, but my publishers in Spain, in the United States, and elsewhere insist on calling them novels.' – Guillermo Cabrera Infante
'In Spain, if you don't follow football, you're dead. You don't have a conversation.' – Garbine Muguruza
SPAIN INSTAGRAM CAPTIONS
Below are some quotes about Spain that are perfect for your photos from your trip. These Spain captions for Instagram will entice your loved ones to go there right away.
'Like Spain, I am bound to the past.' – William S. Burroughs
'The rain in Spain stays mainly in the plain.' – Eliza Doolittle
'Watching the sunset over the Spanish horizon is something I'll never forget.'
'Anytime is a good time for Spain.'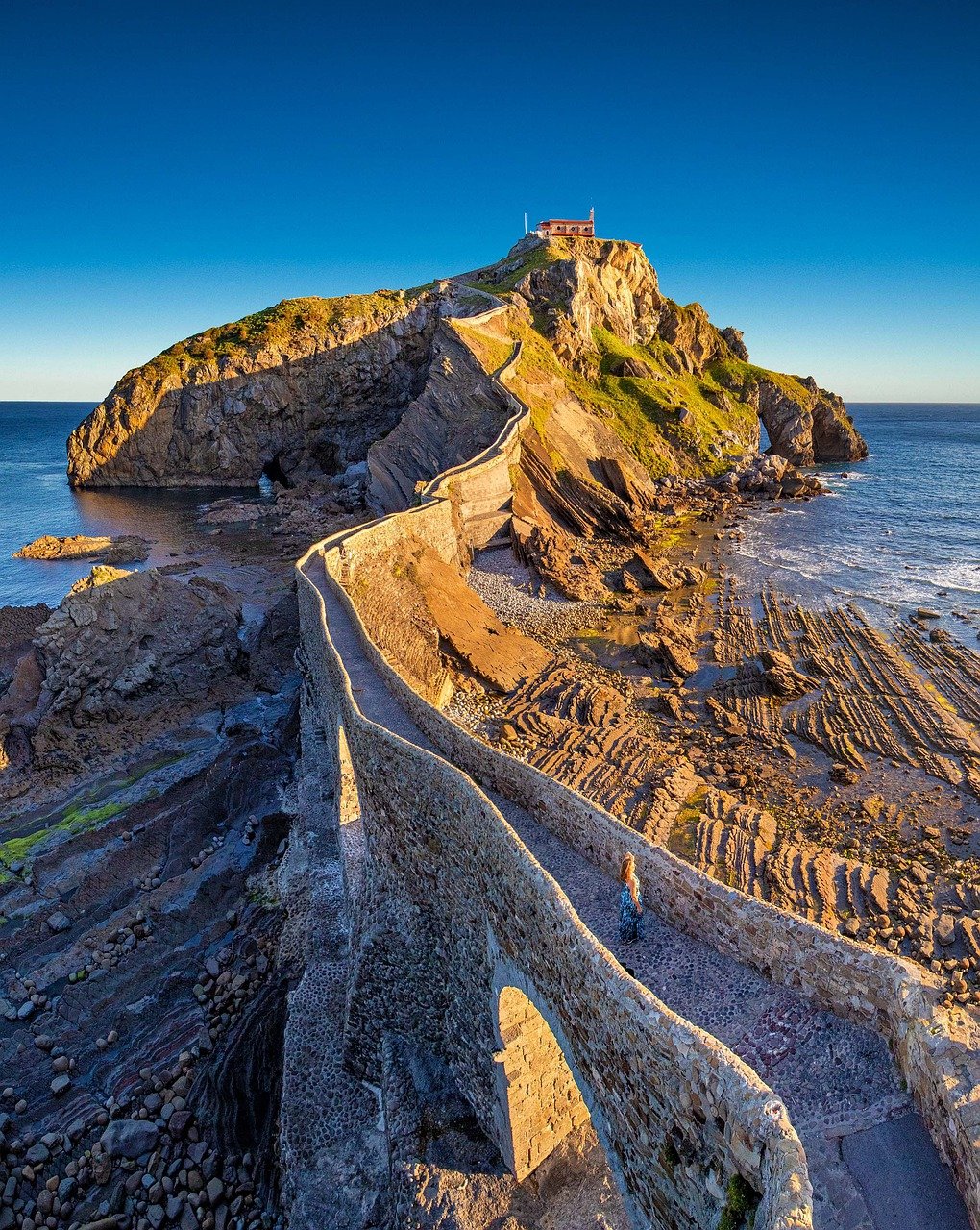 'How lazily the sun goes down in Granada, it hides beneath the water, it conceals in the Alhambra!' – Ernest Hemingway
'I left my heart in Spain.'
'On the Camino, I walk around with a silly love smile; everything is brilliant and marvellous.' – Elana Franganillo Ortiz
'Spain, the country I love.'
'Granada is the perfect dream and fantasy, forever ineffable. Granada will always be more malleable than philosophical, more lyric than dramatic.' – Federico Garcia Lorca
'Spain, I'm yours!'
'Siesta time!'
Few more Spain quotes for Instagram pictures.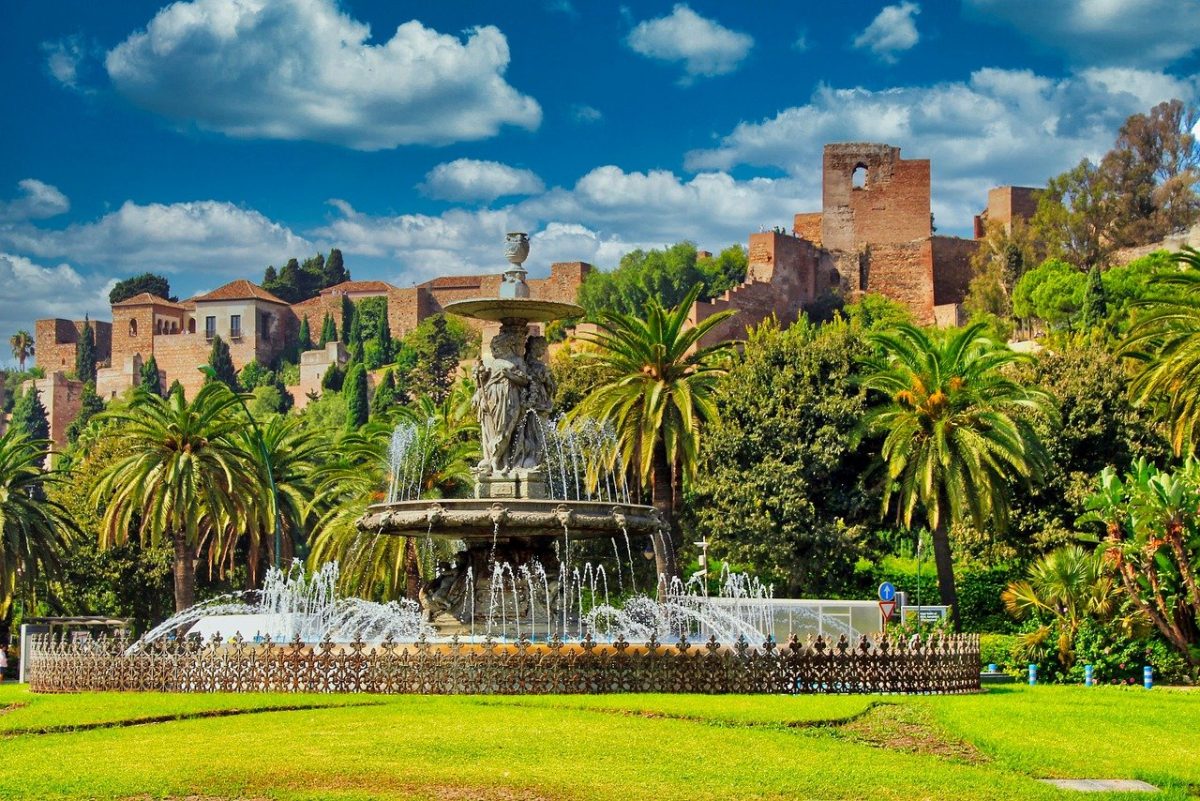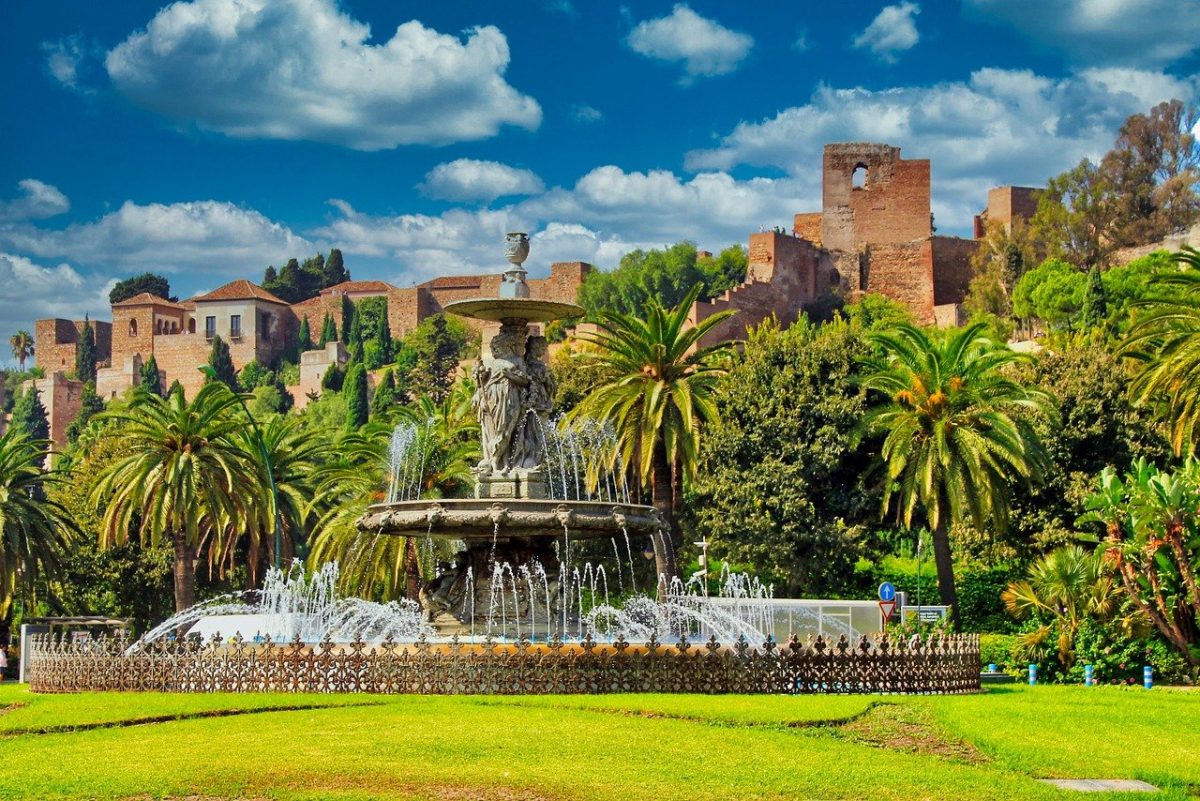 'I have been in Spain a lot of years and I have a lot of love for the country.' – Keylor Navas
'Spain is my happy place.'
'Granada is Spain's most valued treasure; a melting pot of flavors, smells, and passion.' – Víctor Hugo
'Málaga, a martini of the sea.' – Rafael Pérez Estrada
'On the search for the best sangria in Spain.'
'I found paradise in Spain.'
FUNNY QUOTES ABOUT SPAIN
If you are looking for something that will tickle your funny bones, try these funny quotes about Spain that also are puns.
'What do you call someone from Spain who lives near the Portuguese border?' – Span-ish
'If you come from Spain, you have to play football.' – Enrique Iglesias
'Where to Bees go-to party in Spain?' – Ibiza
'In Spain there were no TV rights for Formula One.' – Fernando Alonso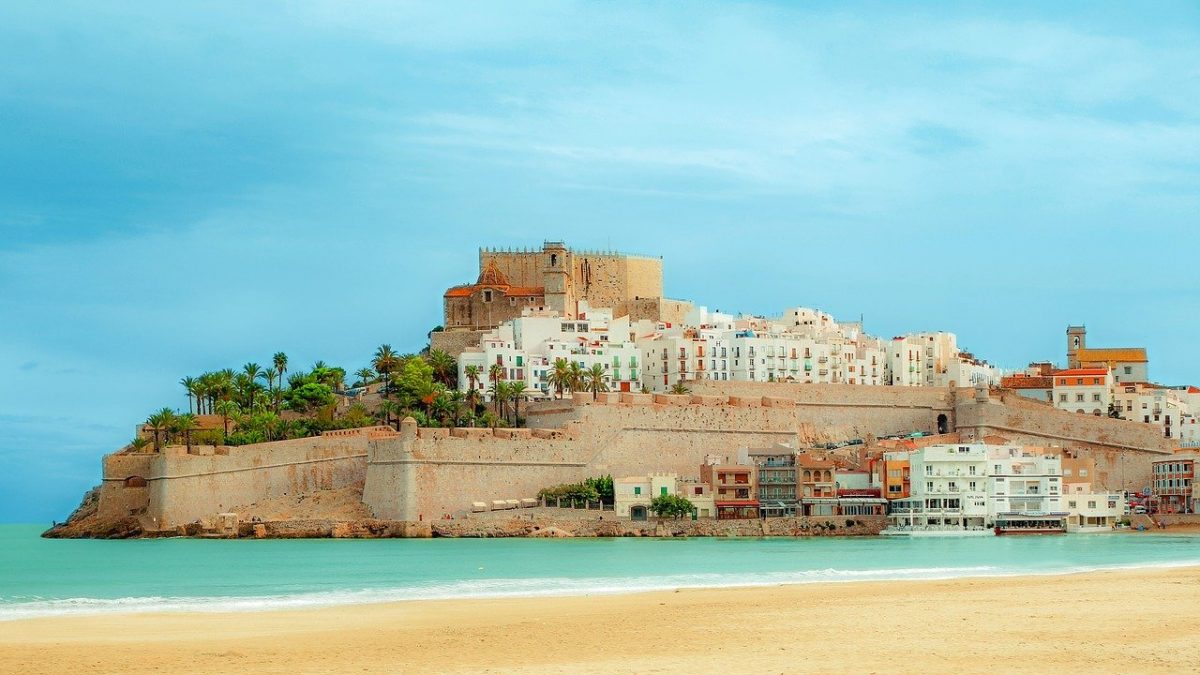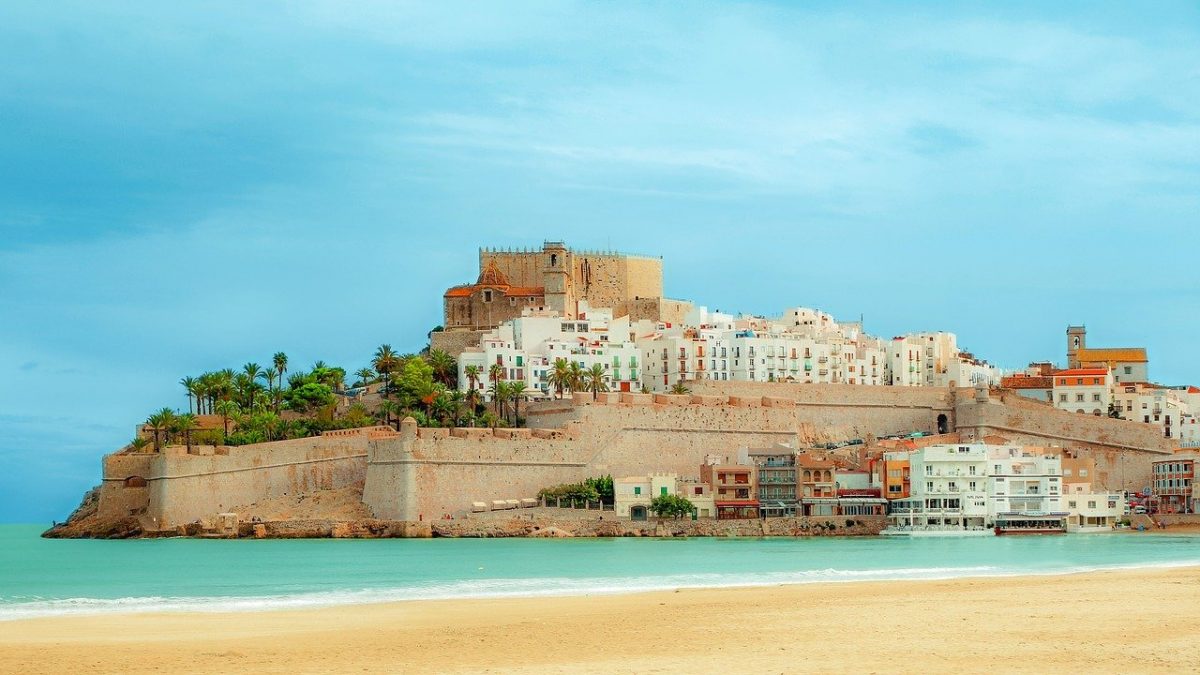 'Which bus went from Spain to America? – Columbus.'
'That's the only thing I'm jealous about 'Game of Thrones': they get to go to Spain all the time.' – Travis Fimmel
I've always said that playing rugby in Spain is like being a bullfighter in Japan.' – Javier Bardem
'What do you call a small mosque in Spain? – A mosquito!'
QUOTES ABOUT SPAIN FOOD
Spanish food is world-renowned – whether it is the delicious paella or tapas, there are plenty of dishes that you will end up loving while traveling in Spain.
And like the neighbouring Italians, the Spanish people express their love through food and wine. Don't be surprised if you are served with platters of yummy Spanish delicacies if you visit a Spanish's home.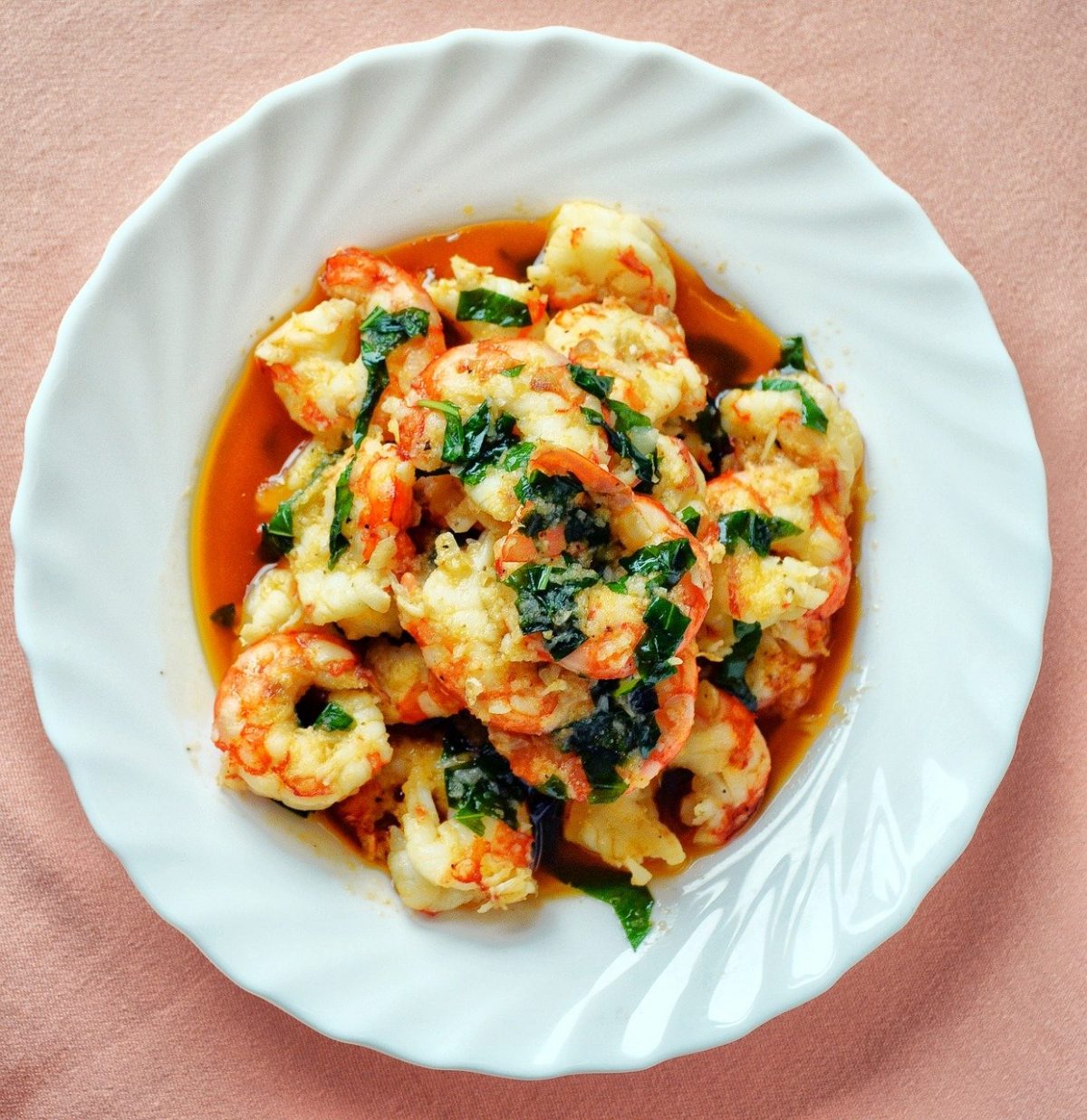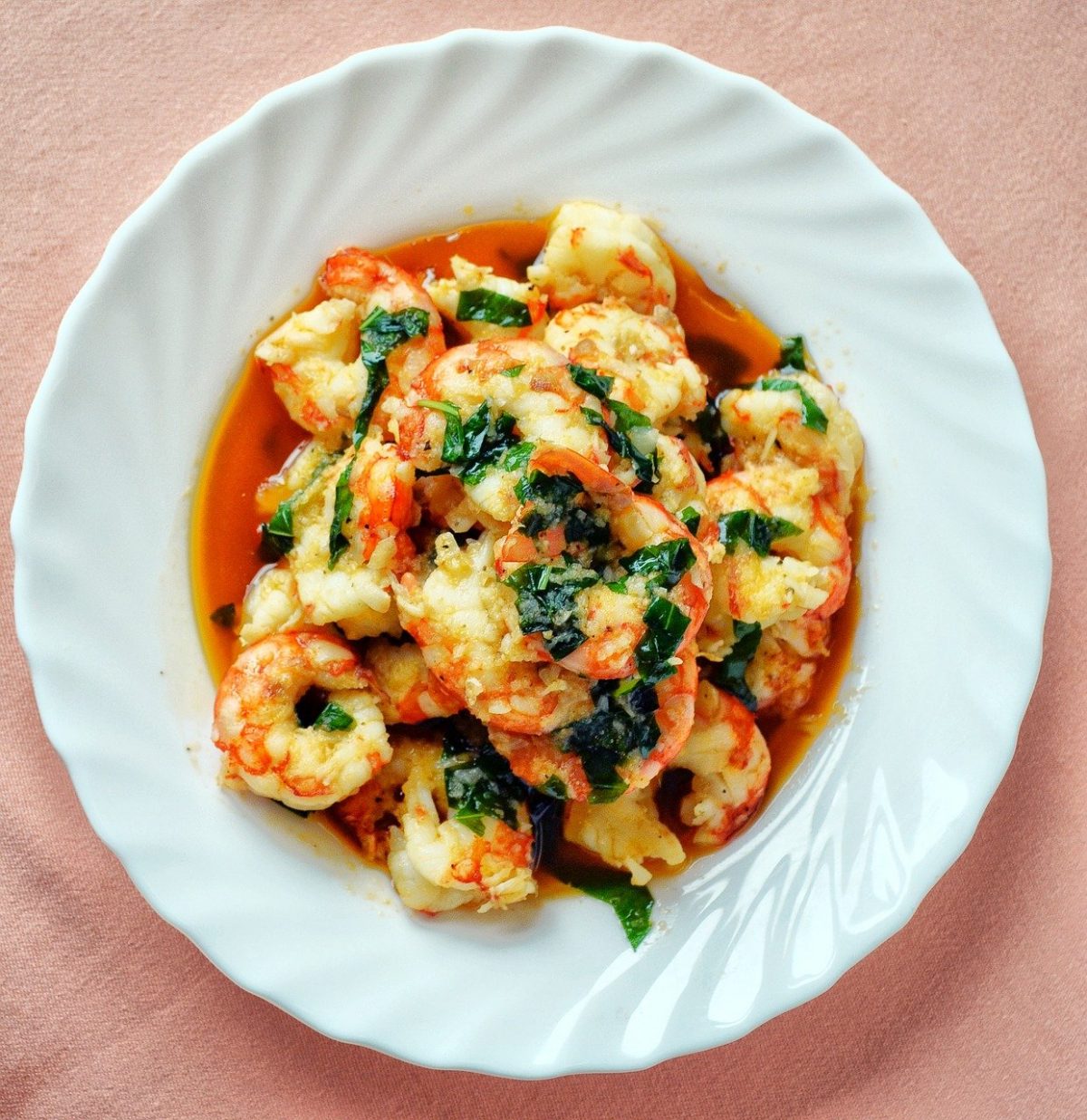 Below are some of the amazing quotes about Spain that tell us their love for all things food and drink.
'Spain is a fascinating mix of people, languages, culture, and food, but if there is one thing all Spaniards share, it's a love of food and drink.' – Jose Andres
'The flavour of a fish which comes out of the sea at Acre is not similar to the flavour of a fish which comes out of the sea in Spain.' – Rashi
'You go to a restaurant in the state and kids have these game boards at the table. You don't see that in Italy or Spain. It's not because they can't afford to buy them, it's because that's not what eating together as a family is about.' – Emeril Lagasse
'Spain is more vegan-friendly than you've been led to believe. The truth is, most places are.' ― Wendy Werneth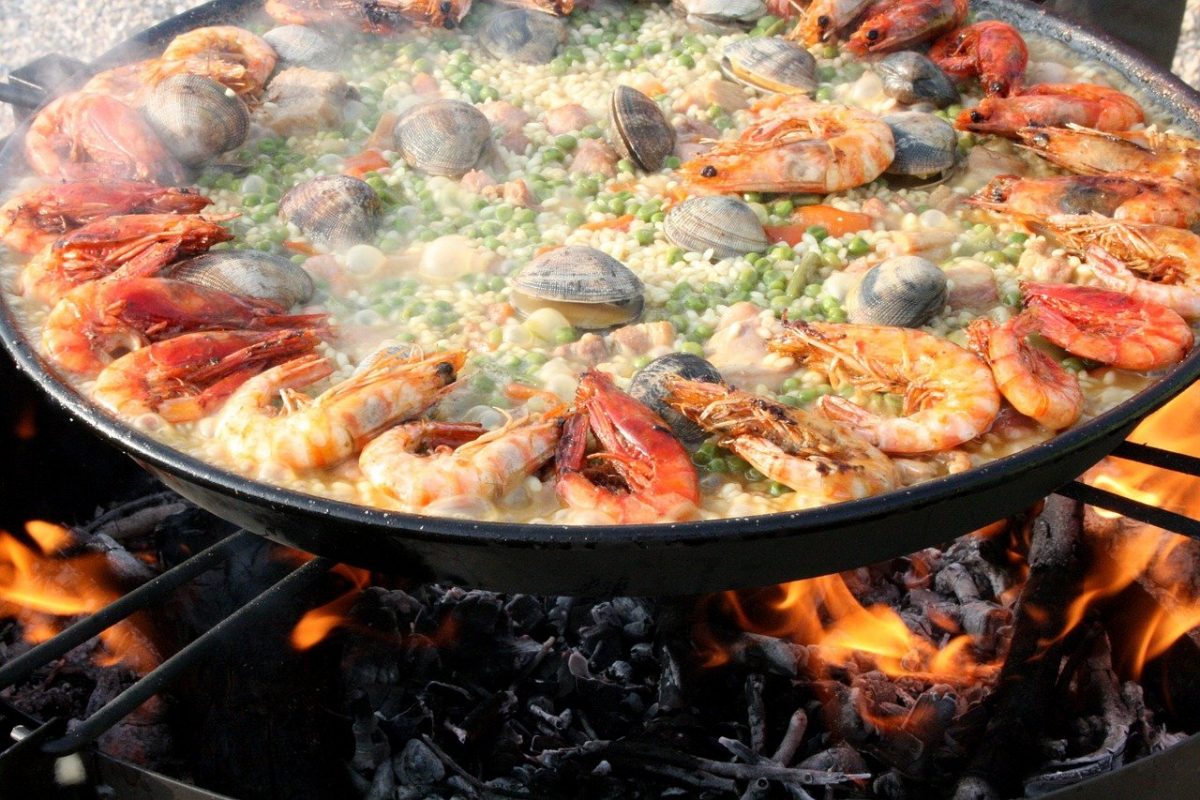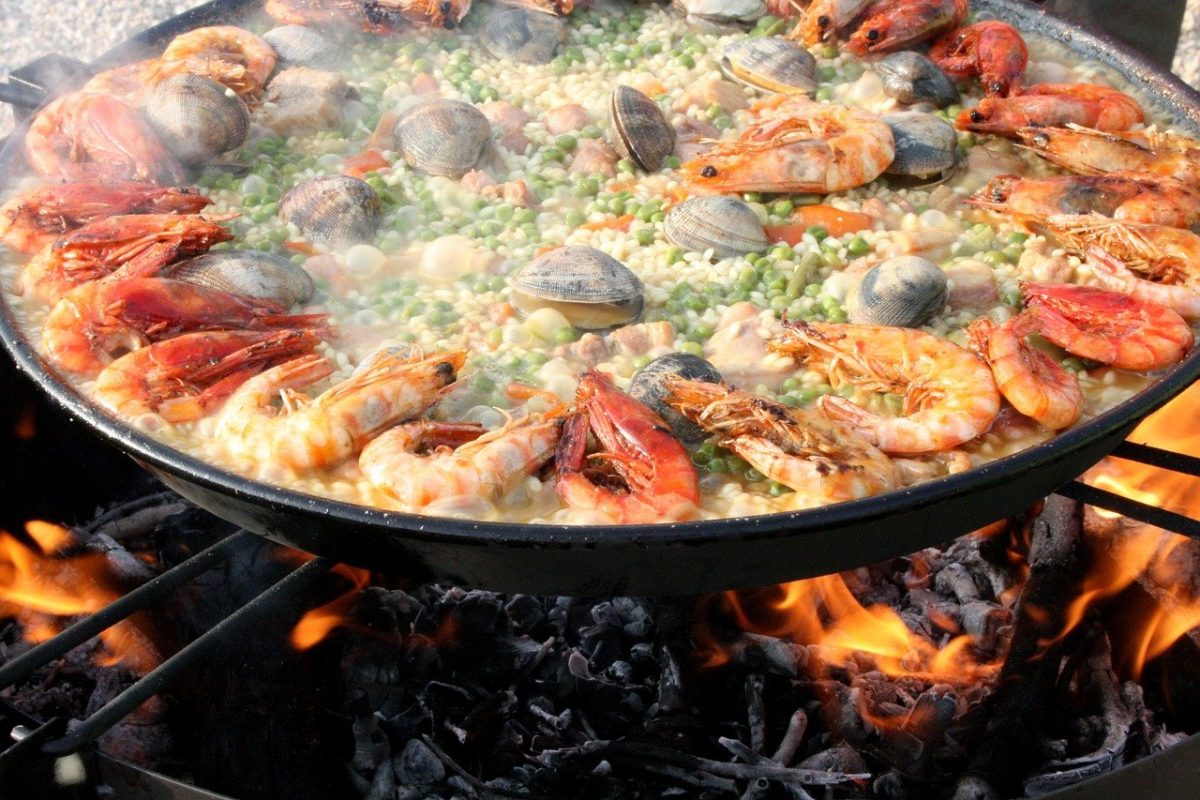 'You'd have a hard time finding anything better than Barcelona for food, as far as being a hub. Given a choice between Barcelona and San Sebastian to die in, I'd probably want to die in San Sebastian.' – Anthony Bourdain
'I'm learning with my mum how to cook more Spanish food. I'm trying to make a good paella, but that's a real art.' – Daniel Bruhl
'There are pockets of great food in Spain, but there are also pockets of very mediocre food in Spain, and the same in Morocco and the same in Croatia and the same in Germany and the same in Austria.' – Mario Batali
'My chocolate is special because it's real. My pistachios are from Italy, and the almonds are from Spain. We make our own marzipan. If I sell a product that says 'raspberry,' it's real raspberry. My plan was to make the best product possible and be the least expensive of the best chocolate makers. That's still our position.' – Jacques Torres
Some of these quotes about Spain also tell us about the unique culture of having late dinner, early drinks and how eating together as a family at the table is one of the aspects of their culture.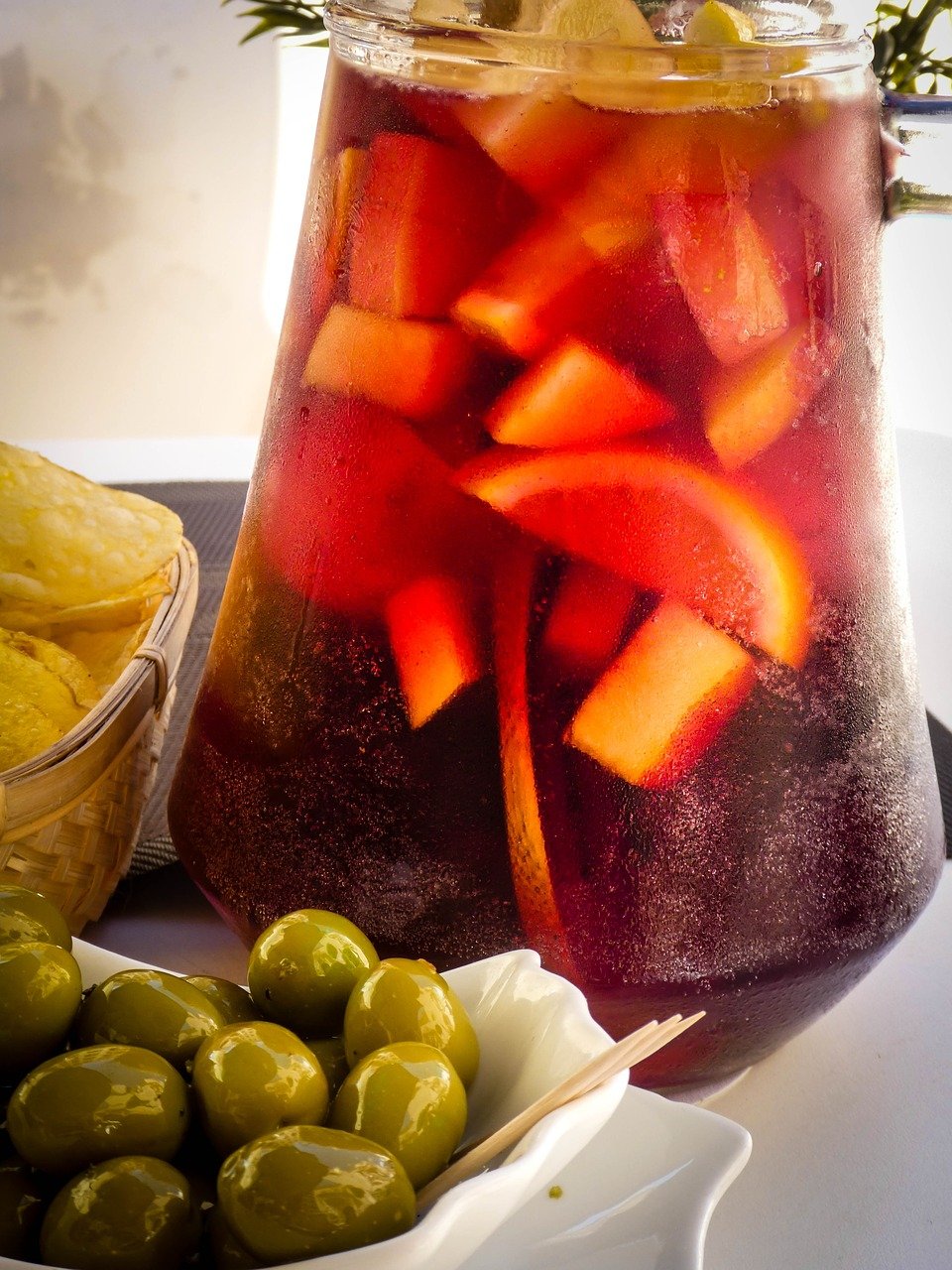 'Because the Spanish eat so crazily late – Anybody who's been to Spain has had the experience of sitting down at 9:30 PM to find themselves the first customer in the restaurant. They tend to favour an early evening drink and a nibble to keep them going.' – John Lanchester.
'I cook croquetas, and I eat Jamon. I keep my diet 100% Mediterranean and drink my Rioja. In that sense, I have a piece of Spain in West Hollywood.' – Paz Vega
'I'll get seven hours sleep a night, but after breakfast, I'll have an hour just resting, to recover. In Spain, they all have siestas, even businessmen.' – Anthony Joshua
'The type of cuisine I do, especially after being on 'Iron Chef' for several years, is a lot of global cuisines. My strength has always been Mediterranean cuisine across the board from Morocco, Spain, Italy, Greece, France, but I think now I'm doing a lot of very different cuisines all the time.' – Cat Cora
'In Spain, you can go into any Tapas bar, and you'll see anchovies all over the menu.' – Jose Andres
SPANISH PROVERBS AND PUNS
Adding to the list of quotes about Spain are some local words of wisdom or Spanish proverbs and witty Spanish puns because there is no fun without a pun, right?
'The shrimp that falls asleep is carried by the current.'
'Don't be a Spain in the butt.'
'Don't leave the old road for a new trail.'
'Where there's no flour, everything is an annoyance.'
'Don't leave for tomorrow that which you can do today.'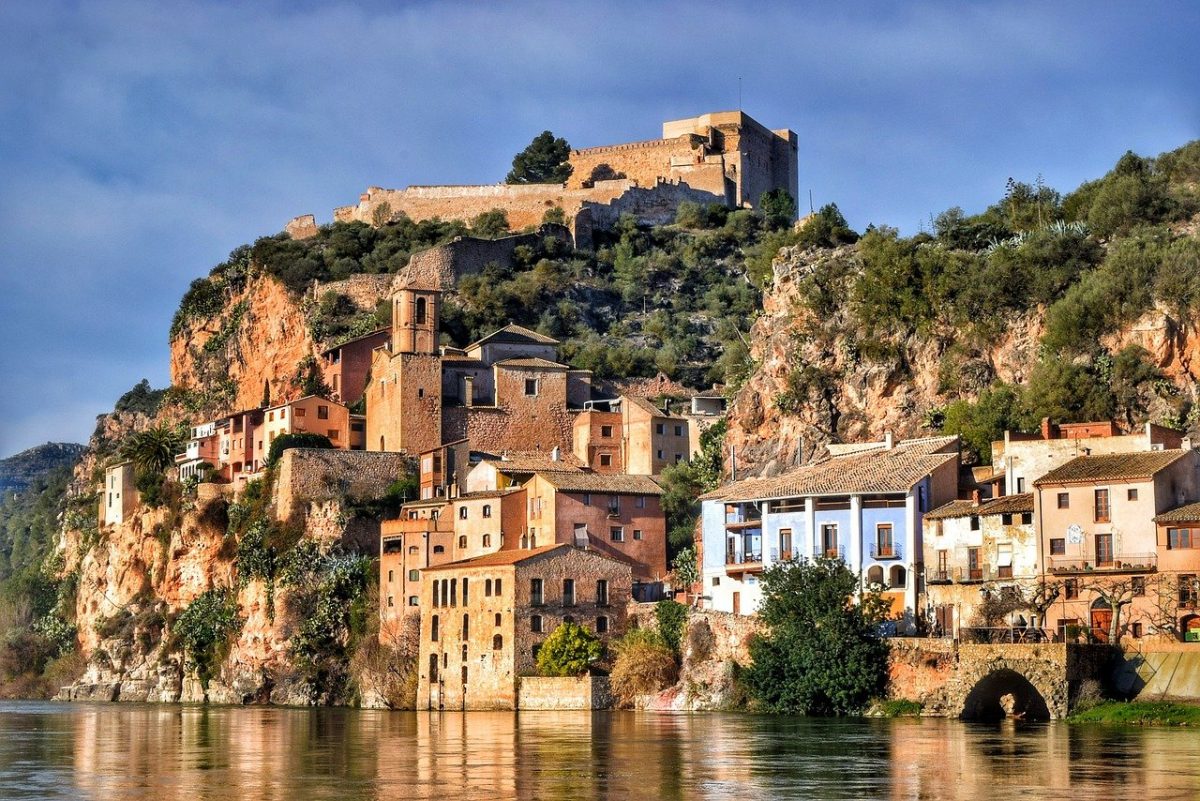 'The goat always heads toward the mountain.'
'Things are getting real in Madrid.'
'Girl, you look good, won't you back Tapas up.'
'Money does not last for fools.' – A Spanish proverb
'The tongue doesn't have a bone, but it cuts the thickest thing.'
'Spain is in the Palma of my hand.'
'We all have a little bit of musician, poet and crazy person in ourselves.'
'Living off sangria and siestas.'
'I Spained my ankle.'
'Lack of bread, tortillas.'
'After one thousand years, returns the water to its track.'
'Spain = Siestas and fiestas.'
'You can never cross the ocean until you have the courage to lose sight I'll of the shore.'
It's a pitcher perfect night for Sangria.
'Shared misfortune, less sorrow.'
'Oh my Gaudi!'
'The habit does't make the monk.'
'Might as Guell head to Barcelona for the weekend.'
Windmill we make it to Spain?
'To the best scribe comes a smudge.'
'The punishment is a bit Seville.'
'Every pig gets its San Martín.'
'Zaragoza neighbourhood.'
'Help me, Ronda, help me get her out of my heart.'
'How nice it is to see the rain and not get wet.'
'Nobody gives sticks for free.'
'The trees aren't allowing one to see the forest.'
'Livin' for a siesta.'
'The world is a handkerchief.'
'When you gonna give me some time, Girona.'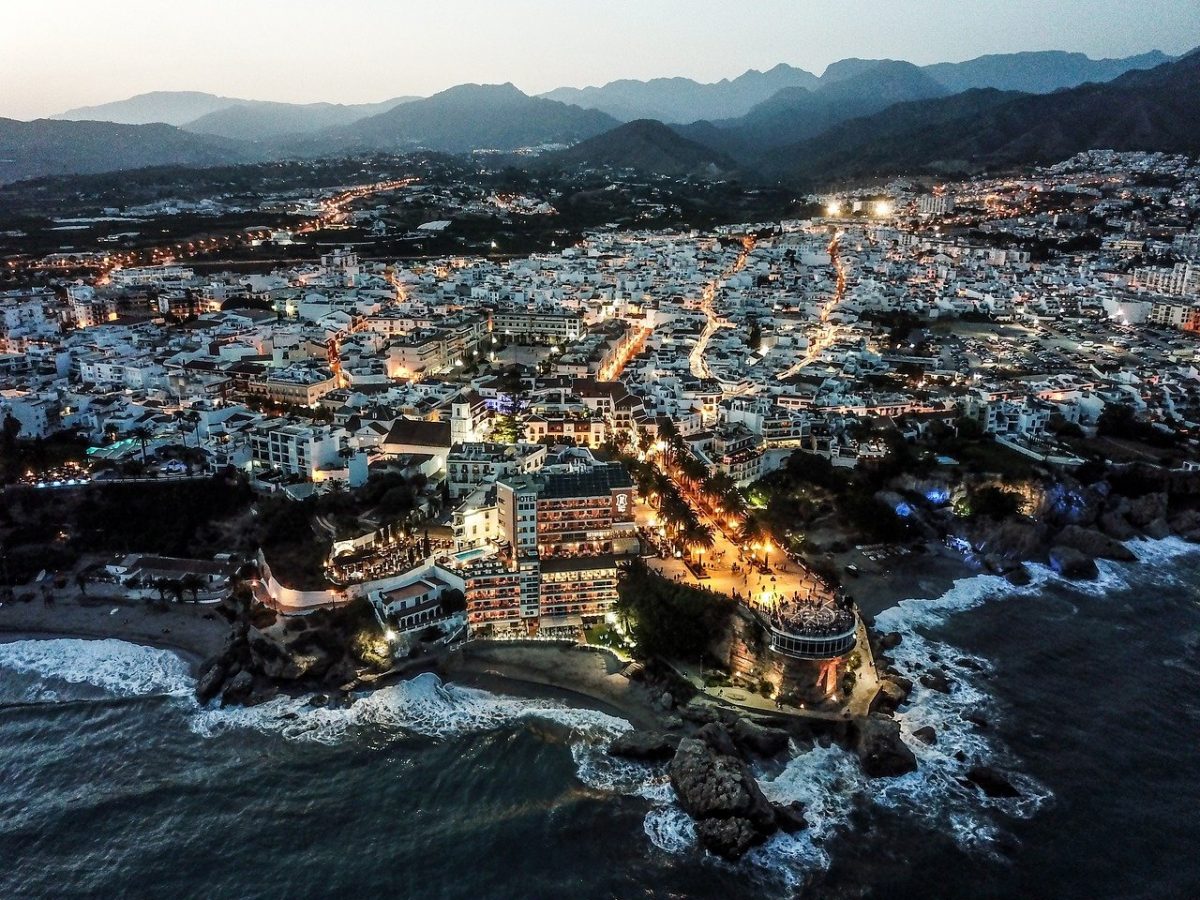 'I think Olive you, but what am I so afraid of'
'To another dog with that bone.'
'It's Paella day.'
'Fiesta like there's no Mañana.'
'Where there's smoke, there's fire.'
'There is not a worse deaf person than the one who doesn't want to hear.'
'Don't sell the bear's hide before you hunt it.
'Advice not asked for, advice poorly heard.'
'It isn't necessary to drown oneself in a glass of water.'
'Give me bread and call me a fool.'
'Three Spaniards, four opinions.' – Spanish Proverb
'To what is done, the chest.'
'It never is late for learning.'
'Pass the sangria and paella, please.'
'There is no great talent without great will.'
'Viva la Vida.'
'Seville later!'
That's it for an epic list of quotes about Spain. Which is your favourite Spain quote? Hope you are convinced by now to plan a trip to the country. Do you have more amazing quotes about Spain that you would like to share? Let me know in the comments below.
If you enjoy quotes, you might also like reading these below:
PIN QUOTES ABOUT SPAIN TO READ LATER